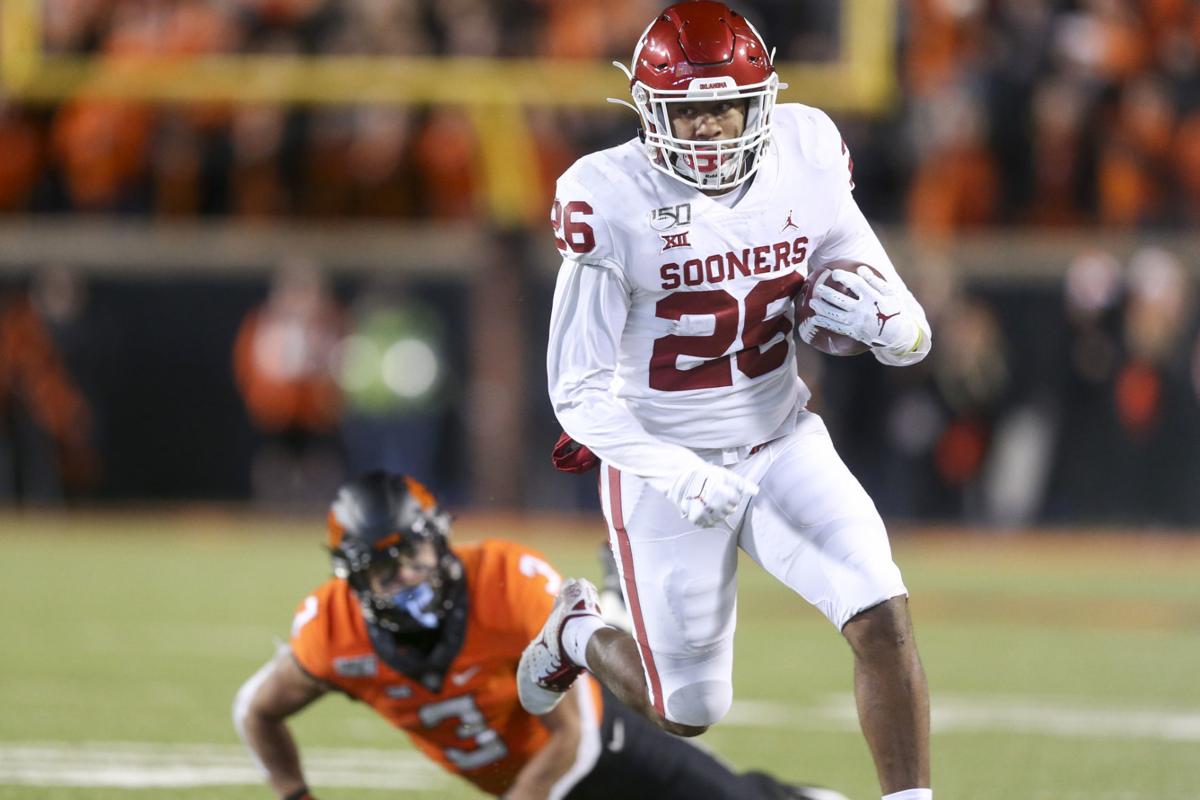 Oklahoma announced protocols for the football program's return to voluntary workouts on Friday.
Student-athletes who are not in Norman right now are expected to return by Saturday. The players have not been together since spring break, when school went to online lessons and football practices were suspended.
The protocols have been developed by members of OU's medical staff. Oklahoma officials have been consulted with industry leaders in facilities management and cleaning to ensure best practices are being followed.
Education for the players began before their arrival on campus, with information shared about CDC recommendations and pathways needed throughout the facilities including points of entry and exit.
The school said any student-athletes who feel uncomfortable with any activities due to COVID-19 concerns can remove themselves with no impact to team standing or athletics department financial aid. The department will work with student-athletes on an individual basis.
Only medical testing will occur during the first two days of the return, with staff members and student-athletes being tested for COVID-19.
Any student-athlete who tests positive will be quarantined at an on-campus facility and supported by OU medical staff. Meals and academic services will be provided. Staff members who test positive will isolate at their homes. Medical staff, along with the Oklahoma State Department of Health, will determine length of isolation.
Any positive tests will cause tracking and tracing purposes to determine others who may be at risk.
Group size will be limited to 10 student-athletes and a small group of staff members during the first stage of workouts. Expansion may be considered at a later date. During team meetings, social distancing will be observed and speakers will be encouraged to stand at the back of the room.
Increased cleaning and sanitation will include fogging and spraying. All doors will be left open and tags on doors will indicate if the room has been occupied and needs cleaning. Showers won't be allowed in the facility.
Headington Hall, the residence hall for some student-athletes, said occupancy will be limited to two residents with 72% of the building already built for single occupancy.
Masks will be provided for each student athlete.
Eric Bailey
918-581-8391
Twitter: @ericbaileyTW
Be the first to know
Get local news delivered to your inbox!