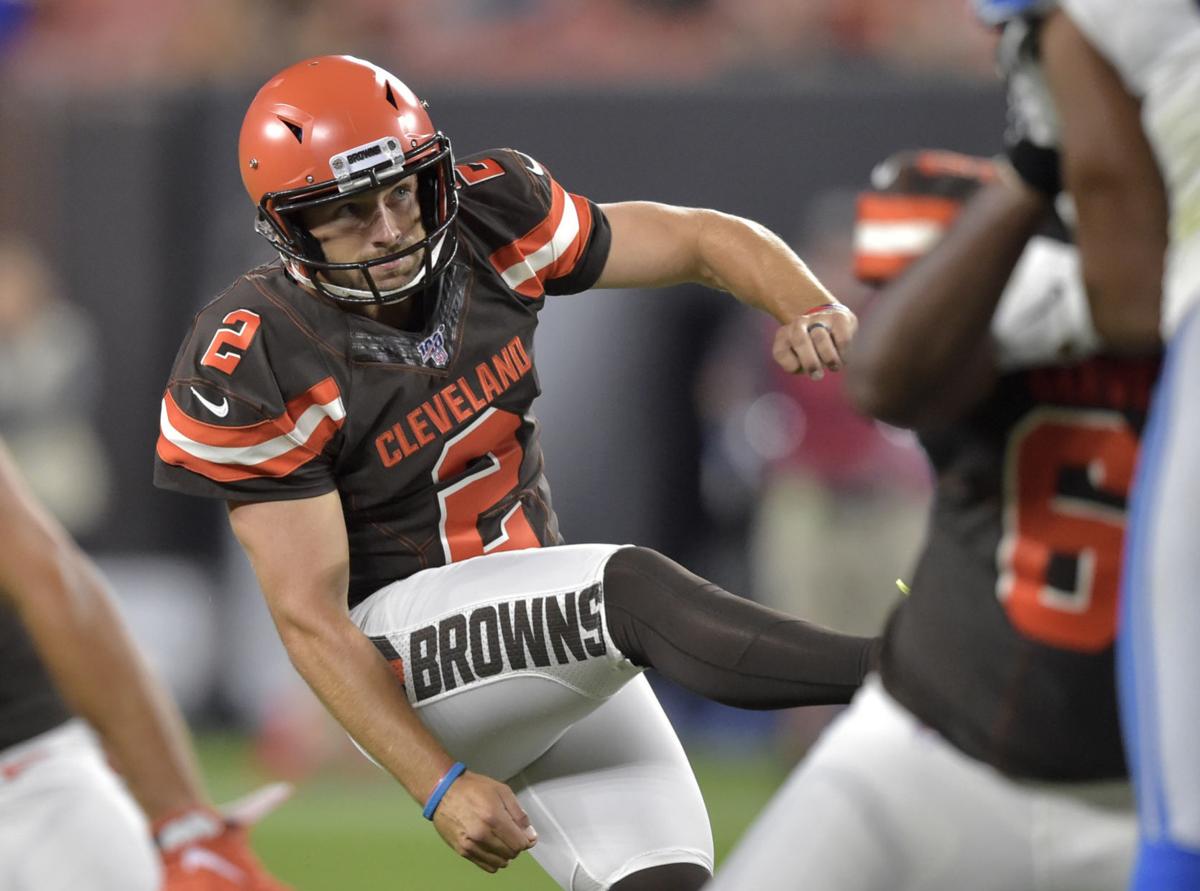 Austin Seibert is aiming for improvement following his NFL rookie season.
The Cleveland Browns haven't had consistency at place-kicker since Phil Dawson's 14-year run with the franchise, and the former Oklahoma player hopes to plant himself in that role.
The numbers were good in Seibert's first pro season. He made 25-of-29 field-goal attempts and connected on all 18 attempts inside of 40 yards.
He was 30-of-35 on extra-point attempts, and the five misses have been a point of emphasis during the offseason.
"I just want to make sure I don't miss the easy ones. That would be the big thing for me," Seibert recently told the Tulsa World.
Extra points in the NFL are about 12 yards farther than in the college game, which hasn't been the only adjustment for Seibert.
The longer season schedule can be taxing, he said.
"I want to stay loose and stay fresh all year because the preseason and regular season is 20 games," Seibert said. "It's a long season. I think I did decent (in his rookie season). I definitely could have made more of the easy kicks. The field-goal percentage was pretty good. The kickoffs were really well.
"I just have to clear up those extra points a little bit. That was new for me. Now it's a field goal and I have to look at it from that perspective every time."
Seibert's been impressed that he still has a strong following from OU fans following his four-year career with the Sooners.
"It's really cool," Seibert said. "From the grand scheme of things, just seeing that and comparing that to NFL fans, Oklahoma fans are very supportive. I'll have fans until the day I die, I guess. Our fans are really, really good."
Seibert was reunited with former OU teammate Baker Mayfield in 2019. Is the quarterback's demeanor much of the same as it was in Norman?
"I'd say it's pretty similar," Seibert said. "Not a whole lot has changed. It's just a different level. It really hasn't changed a lot since being on the team with him."
Eric Bailey
918-581-8391
Twitter: @ericbaileyTW
Be the first to know
Get local news delivered to your inbox!