OKLAHOMA CITY — Oklahoma is back in familiar territory at the Women's College World Series.
The Sooners advanced to the best-of-3 championship series for the third time in the past four events following Monday afternoon's 7-1 win over James Madison.
The journey wasn't easy. OU fought off elimination four times after losing an opening-round game against JMU. Saturday wins against Georgia and UCLA kept the pulse alive and Sunday/Monday wins over the Dukes now have Oklahoma two wins from a national championship.
What did the Sooners learn about themselves during this process?
"It's been a grind," pitcher Giselle Juarez said. "Just playing for each other has been the biggest thing and having each other's back the entire way and knowing that if one person doesn't do it, there's the next man up.
"So just trusting each other, trusting ourselves and just playing our game has been key for us."
Oklahoma (54-3) will face Florida State in the best-of-3 series that begins at 6:30 p.m. Tuesday. Florida State defeated Alabama 8-5 in Monday's second game. The WCWS schedule was pushed back one day after Sunday's games were disrupted by a lengthy weather delay.
OU will make its seventh visit to the championship series. Recently, the Sooners won the 2017 national championship against Florida and were runner-up to UCLA in 2019. There was no WCWS due to COVID last season.
OU coach Patty Gasso is proud of her team.
"They don't want it to be over. I think every team feels that. It's just really important to try to play your best, and sometimes it works, sometimes it doesn't," Gasso said. "We've been in some tough situations before and they've handled it so well, so I think going through some adversity through the season and playing in some tough environments and tough situations have really groomed this team for this type of tournament."
Monday's pitching matchup was anticipated.
JMU stayed with Odicci Alexander, who had handcuffed the Sooners in their first game (a 4-3 win) and took a loss in a 6-3 setback on Sunday.
Juarez, her Oklahoma counterpart, silenced the Dukes' offense after the first inning.
James Madison took a 1-0 lead when Kate Gordon didn't waste time getting to work. The Dukes' leadoff hitter hit the game's first pitch over the left-field wall to give JMU a 1-0 lead.
Juarez allowed one other first-inning hit, but settled down. She retired 14 consecutive batters at one point.
It was the first time in three games that JMU had faced the Sooners' left-hander. OU started Nicole May and Shannon Saile in the first two meetings.
"Giselle, the words I kept hearing was 'We got your back, Giselle, keep us in the game, we've got your back.' Just constant. Jocelyn Alo, I heard her say that quite a bit," Gasso said. "Giselle, this is the best she's been throwing all season the last week and a half, two weeks. She's been throwing outstanding. Very proud of her and excited about what she can do in this next couple of days."
Oklahoma took a 2-1 lead in the fourth inning.
Nicole Mendes — who was shifted up to the cleanup spot in the batting order — led off the inning with a triple to right field. She scored on a wild pitch by Alexander.
Jana Johns, the nine-hole hitter, singled to left field to score Lynnsie Elam and take a 2-1 lead.
The four-run fifth was sparked by a pair of two-RBI doubles from Mackenzie Donihoo and Jayda Coleman. The Sooners batted around in the inning.
"(The fifth inning) was a big deal. I feel like (Alexander), she was really trying to get out of the inning and I was so glad that (Donihoo) got us rolling and we kept going," Coleman said. "When I got that base hit I was so excited to look at my dugout and how hyped they were. Our whole stands get really hyped for us, and it was awesome."
Alexander was pulled from the contest in the fifth. She drew a standing ovation from the USA Softball Hall of Fame crowd filled with OU fans.
"Game recognizes game, and she is a baller. I have mad respect for her, and she gave everything she had and I think it's really awesome that they did give her that standing ovation," Juarez said. "She earned it. She deserves it. She's worked hard, and I think she's a competitor, and she did great this year."
Alo hit a solo home run to make it 7-1 in the sixth inning. The shot into the left-field bleachers extended her single-season school record to 32.
It was also the 155th home run that OU has hit this season. The single-season record is 158. It was set by Hawaii's 2010 squad.
Oklahoma is now two wins from a national championship.
"I'm really excited. We worked all year for this moment. To be one of two teams is amazing, and we've just got to keep playing our game and trusting each other. It feels amazing, but it's been a grind," Juarez said.
Added Coleman: "I'm honestly star-struck right now. This has been my dream ever since I was 12 years old and committing to this university and I'm just so excited. I can't wait to go out there with my sisters and just give all we've got and just give all of our heart to the game that we love, and hopefully it just goes our way."
Oklahoma 7, James Madison 1
Alexander, Humphrey (5) and Bernett; Juarez and Elam. HR: Gordon, Alo. W: Juarez (21-1). L: Alexander (18-3)
Monday's games
Oklahoma 7, James Madison 1
Florida State 8, Alabama 5
Game 1: 6:30 p.m. Tuesday, ESPN
Game 2: 6 p.m. Wednesday, ESPN
Game 3 (if): 2 p.m. Thursday, ESPN
Photos: OU softball advances to WCWS final after defeating James Madison
WCWS James Madison Oklahoma Softball
WCWS James Madison Oklahoma Softball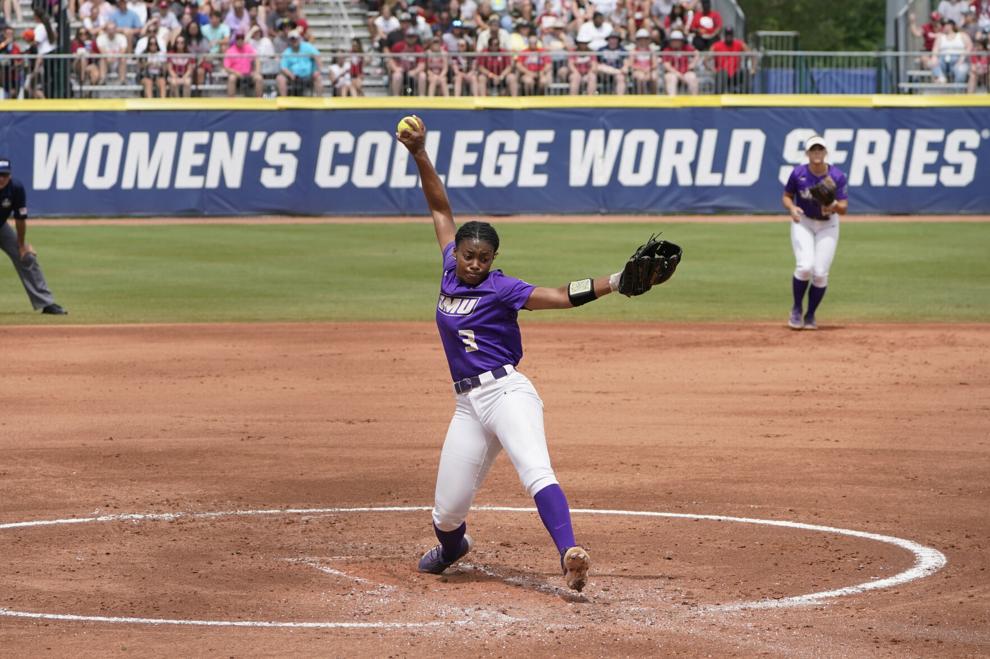 WCWS James Madison Oklahoma Softball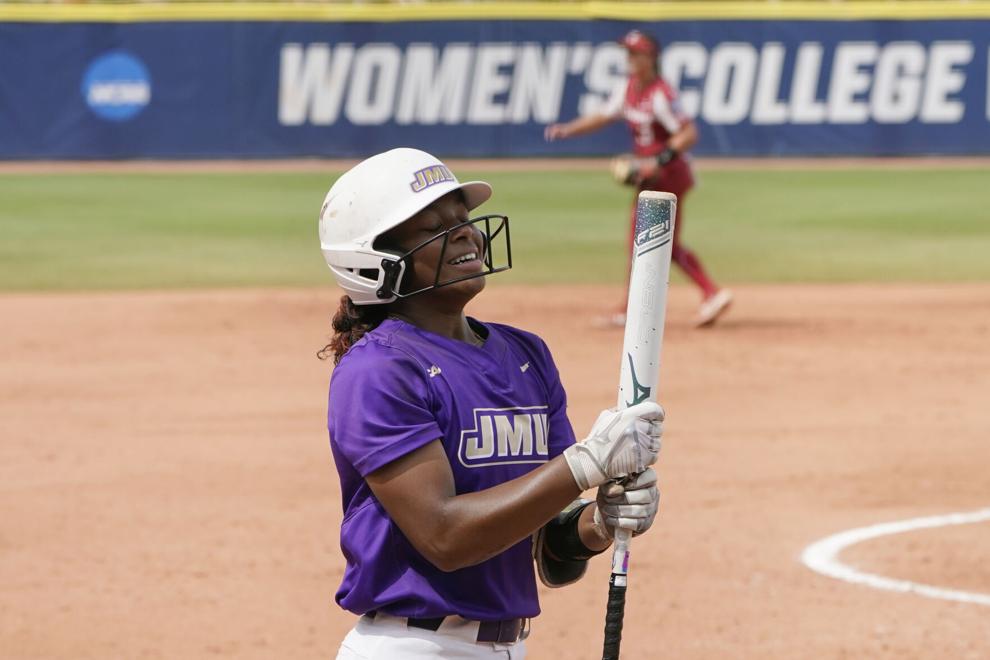 WCWS James Madison Oklahoma Softball
WCWS James Madison Oklahoma Softball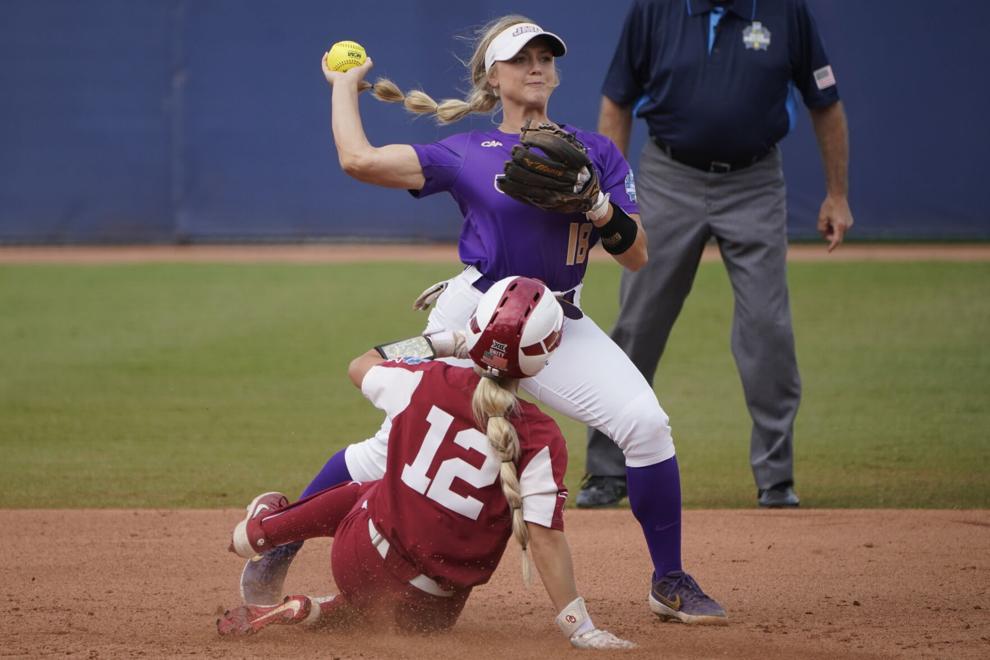 WCWS James Madison Oklahoma Softball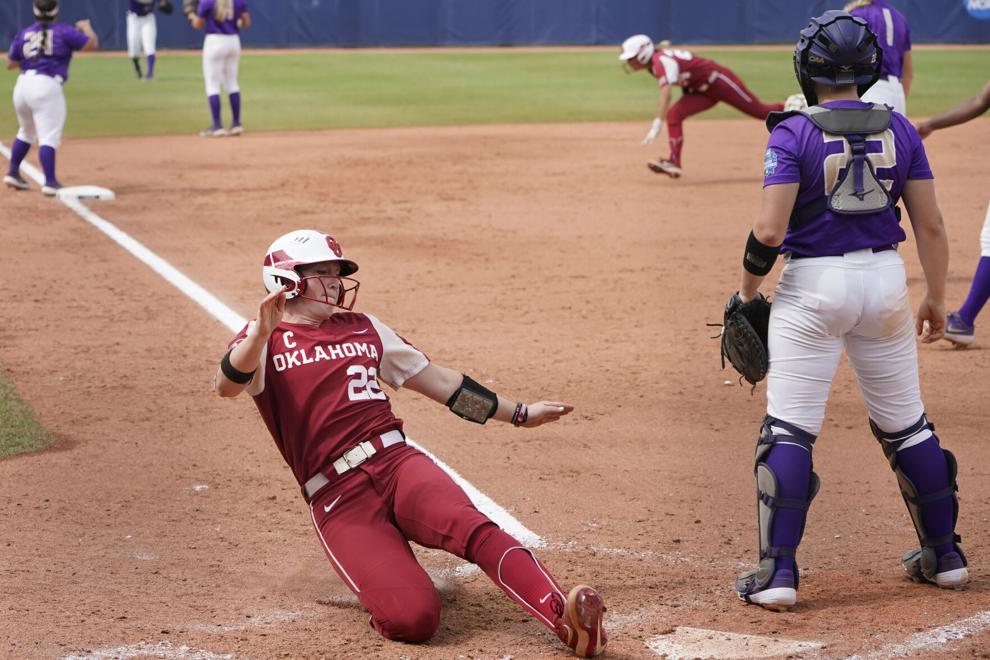 WCWS James Madison Oklahoma Softball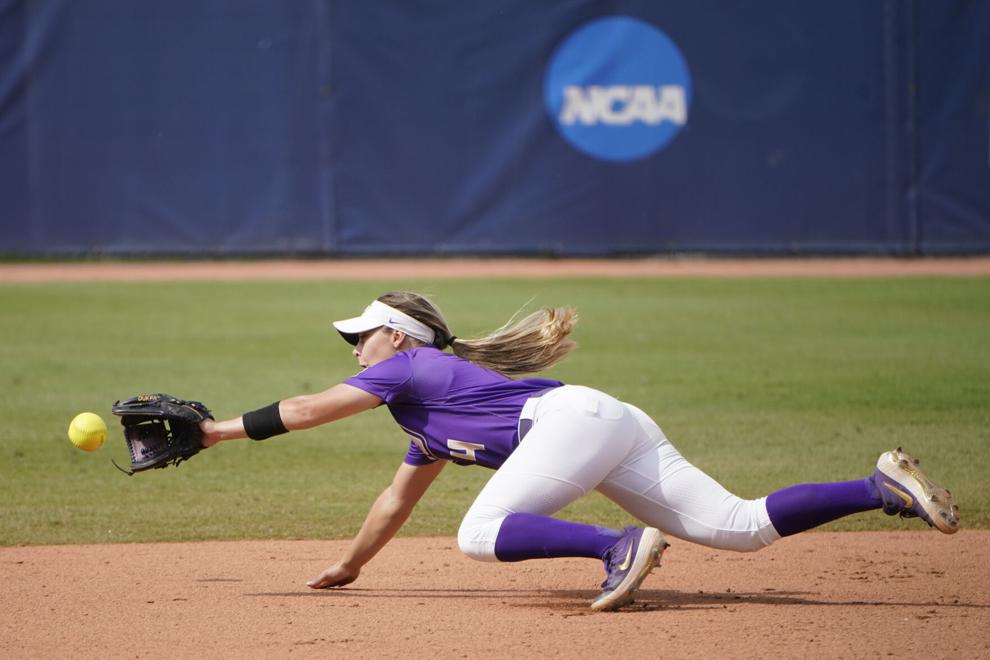 WCWS James Madison Oklahoma Softball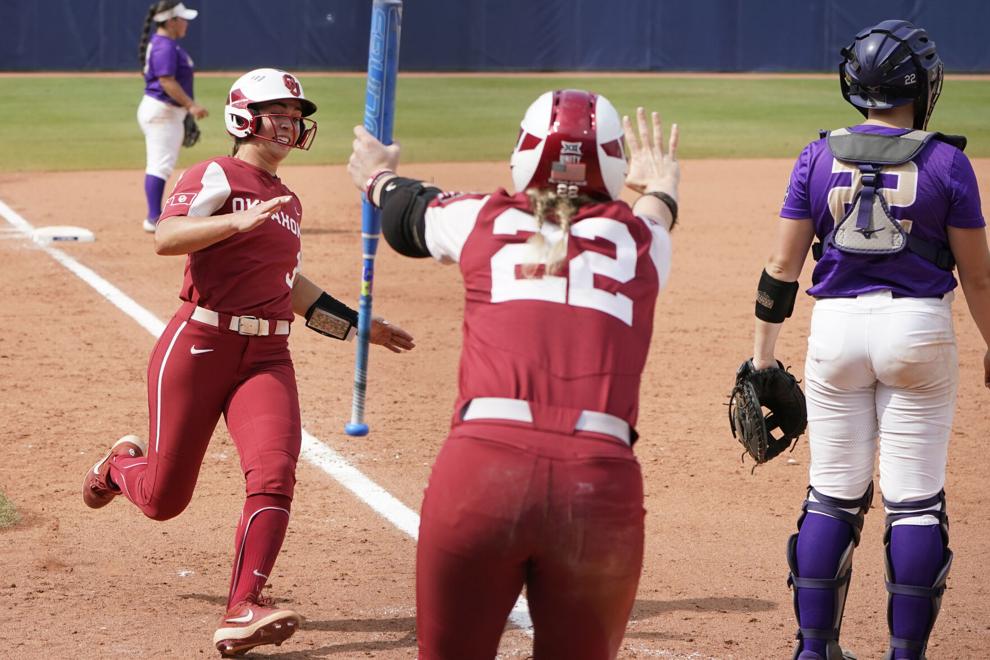 WCWS James Madison Oklahoma Softball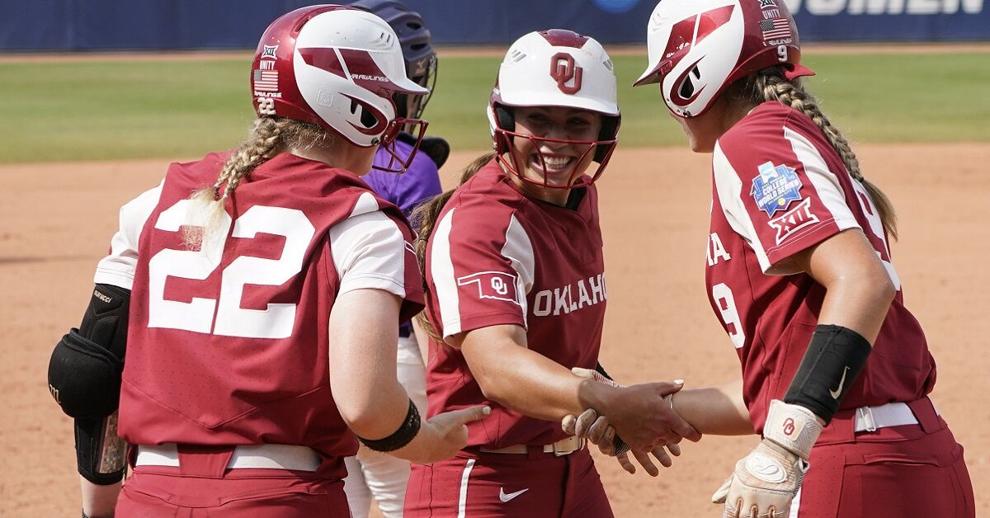 WCWS James Madison Oklahoma Softball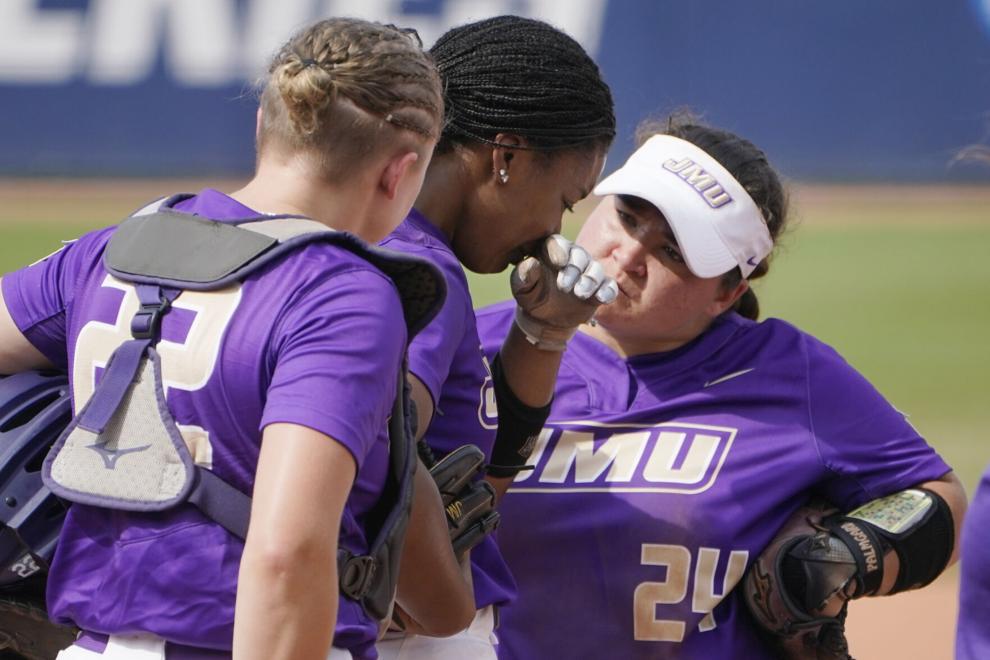 WCWS James Madison Oklahoma Softball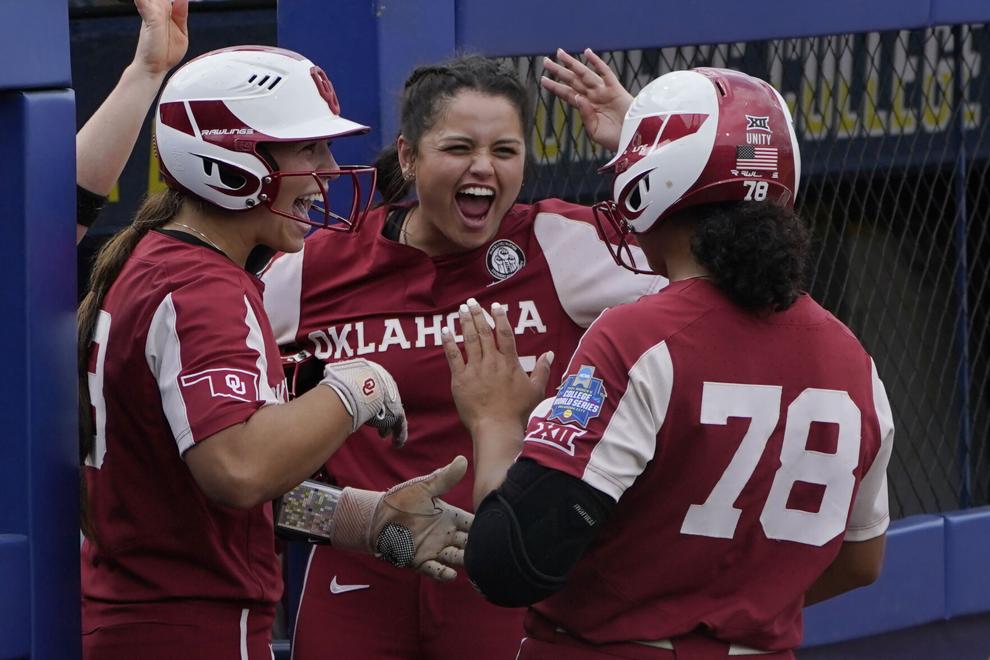 WCWS James Madison Oklahoma Softball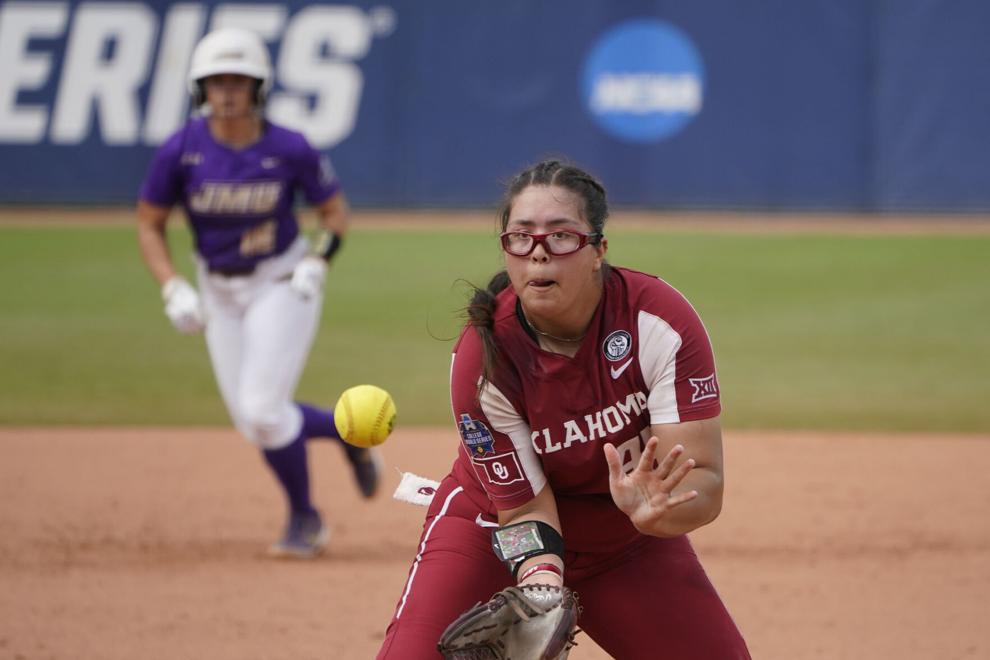 WCWS James Madison Oklahoma Softball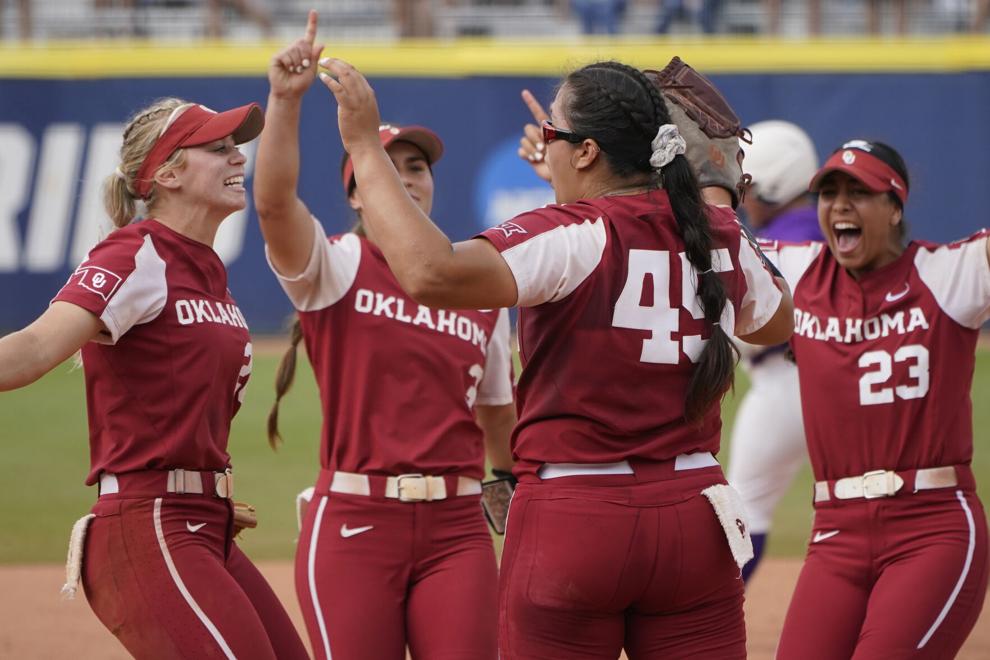 $3 for 3 months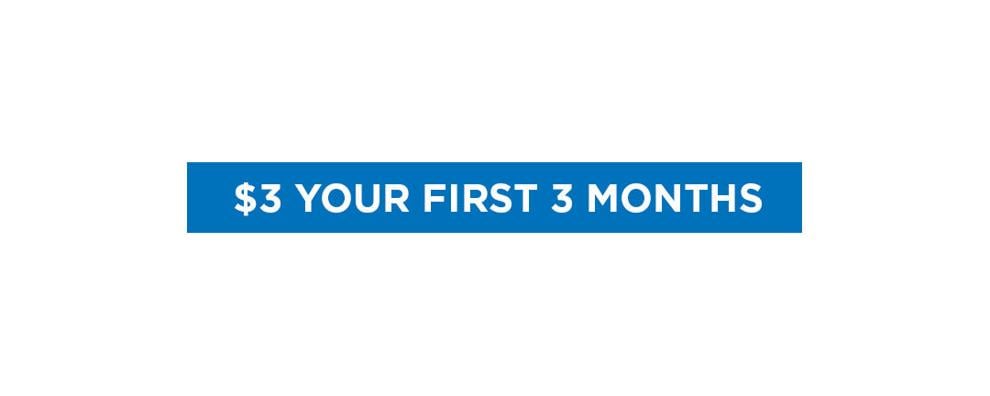 HIDE VERTICAL GALLERY ASSET TITLES