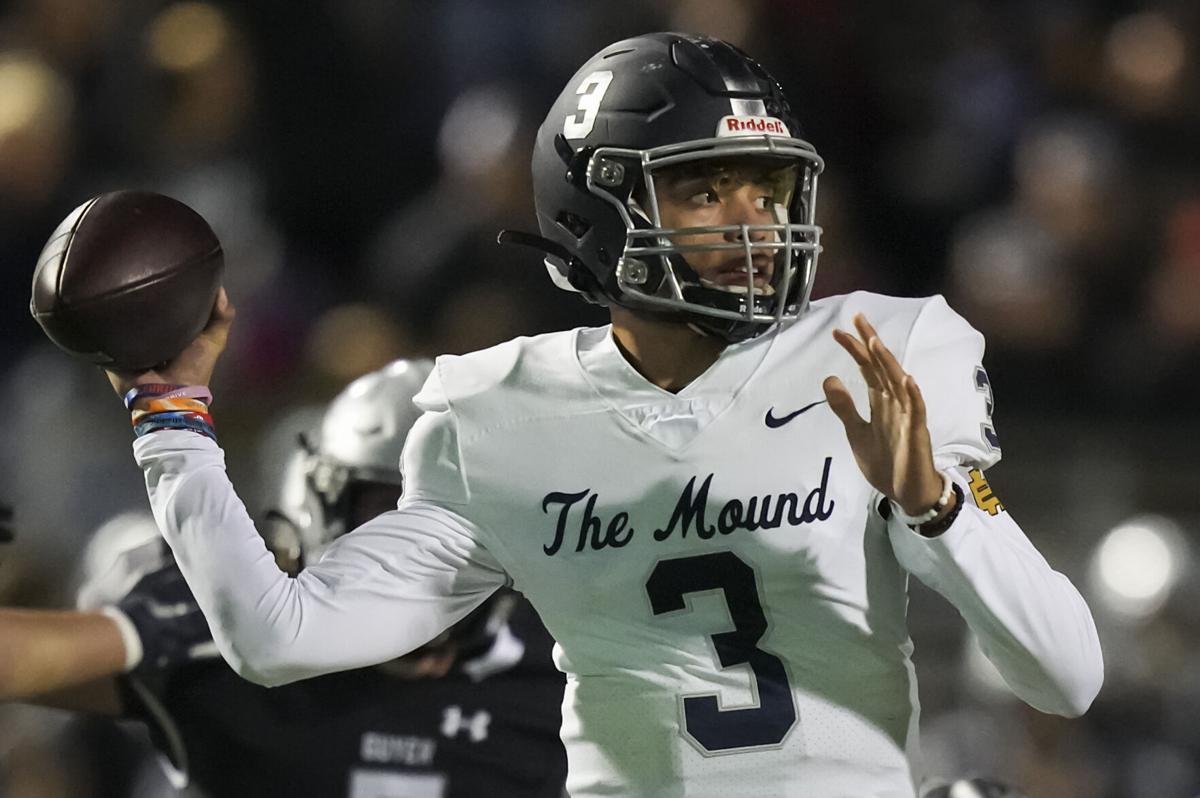 Since Nick Evers signed with Oklahoma last month, the look in the quarterbacks room has dynamically changed.
Caleb Williams is in the transfer portal. Dillon Gabriel will join the Sooners after spending three seasons at UCF.
Staying strong will be important for the program during the transition. Older players are expected to keep the team glued together. Evers will accept that role as well.
"I feel like my responsibility as a quarterback is exactly that. My purpose is to keep the team together. I'm really going to try to have a positive energy about everything," said Evers, who will arrive on campus on Jan. 15.
"OU is going to be in great hands. We've got the coaches and we've got the players. I don't see Oklahoma going backwards at all. I think we're going to make great strides forward."
Evers started his week focused on preparation for Saturday's U.S. Army All-American Bowl. But after finding out he tested positive for COVID just before midnight on Monday, he had to return home to Flower Mound, Texas, from San Antonio. It was disappointing because he is fully vaccinated.
New OU coach Brent Venables saw 8-year-old Layla Evers playing alone on a phone during a recruiting visit. So what did he do? He made her part of the fun.
Evers originally was going to play at Florida, but flipped to Oklahoma after coaching changes at both schools.
He had already decided to graduate early, so the early move to his college campus was going to happen regardless of the situation.
It's not known if he will share a position group with Williams.
"Despite whether Caleb was leaving or not, I've had a next-man-up mentality. I'm going to work to be at my best physically and mentally. I'm going to get familiar with the scheme and execute on the field every single day so when my name is called, I'll be ready.
"That mentality will never change, regardless if Caleb stays or not. I would love for Caleb to stay. I think he's a great athlete and a great quarterback to learn under. But I also want what's best for him. And if that's elsewhere, I'll be rooting for him."
Evers said he's looking forward to working with Gabriel in learning new offensive coordinator Jeff Lebby's system. The UCF transfer played one season under Lebby before the coordinator moved to Ole Miss.
"That's a great pickup. He's a veteran quarterback and he's done a lot of great things at Central Florida. I can't wait for him to bring that back to Norman," Evers said.
Evers also is looking forward to building rapport with Lebby as well as his new teammates.
"This spring is going to benefit me a lot as far as building relationships with the coaches and the players," Evers said. "This is a new staff, so everyone's got to build relationships with everybody, so it sounds like I'm coming in at a good time.
"As far as the scheme and the playbook, I've known coach Lebby and I've seen how his offense is run. He's a very super aggressive air-raid guy. I'm excited to get to work with him this spring and throw around with those other guys."
Evers didn't meet Lebby face-to-face until he was being recruited to Oklahoma. COVID cut down the visits. Lebby had extended a scholarship offer to Evers when he was running Ole Miss' offense. There were plenty of FaceTime and Zoom calls between the player and coach during that time.
Evers said the decision to come to OU was based on a family-based unit among the program.
"That was one of (Lebby's) main messages — how close-knit the team is and how the coaching staff loves the players. That's something I wanted to be a part of."
Lebby spent two years as the offensive coordinator at UCF (2018-19) and Ole Miss (2020-21). The work that the coach put in at both places made an impact on Evers.
"The way he turned Matt Corral into a first-round draft pick … as a quarterback, it's definitely super appealing," Evers said. "As far as his scheme, he throws a mess out of the ball. And that's what QBs are meant to do, slinging it left and right all over the field.
"I was super impressed by the playbook and I can't wait to see what he does at Norman with all these dangerous players around him."
What is Evers' biggest goal this season? Is it gaining weight? Learning the playbook? Working to fine-tune fundamentals?
"Gaining weight and getting familiar with the scheme is something I'll be focusing on a lot," he said. "I also want to grow more as a person and just have the coaches guide me to be a better man. Every day I can work to strive to achieve that goal.
"That's something that I really want to work on — that's being a really good man, a good role model and influence to younger generations."
Evers chuckled when saying he's heard about the "horror stories" surrounding strength and conditioning coach Jerry Schmidt.
"I'm kind of curious to see how I will look like in a few months," Evers said. "That process is going to be something else."
Evers will be roommates with high-profile wide receiver Jayden Gibson, who also flipped from Florida to Oklahoma in December.
"Me and Jayden have known each other since we were (recruited) by Florida. We also had this vision of playing together," Evers said. "I feel like we're going to do something special on the next level. And to get him at OU — especially being my roommate — he's a really good friend of mine. I can't wait to get it going, and I think we're going to cause a problem in the future."
Evers will transition from high school graduate to college student in just a matter of days.
"I'm super excited to get down there, contribute to the team and kind of write my own destiny," he said.
Photos: Quarterback Caleb Williams' career so far
Caleb Williams
Caleb Williams
Caleb Williams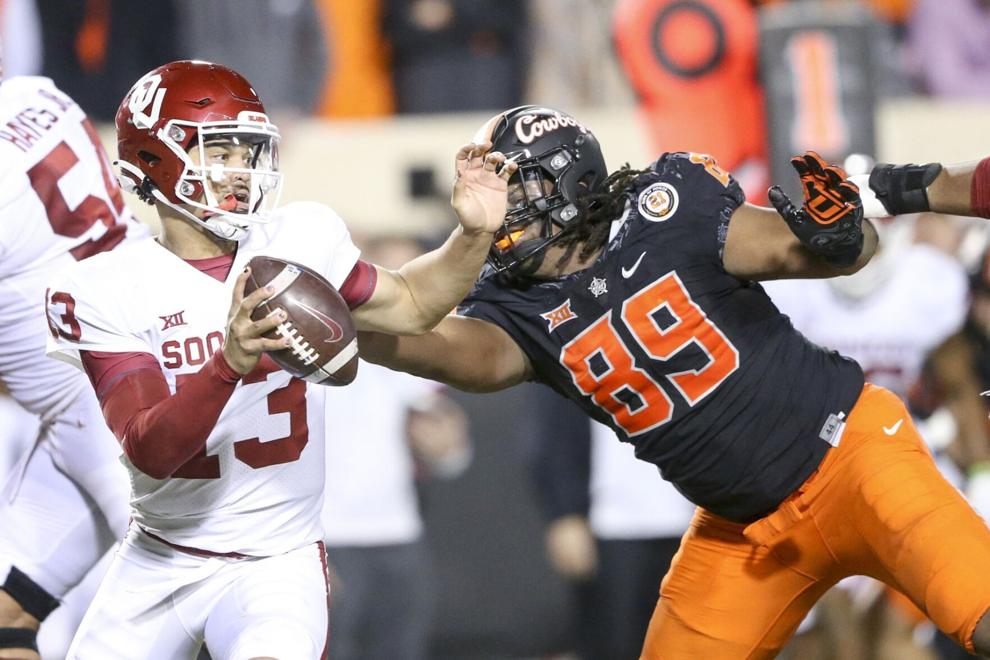 Caleb Williams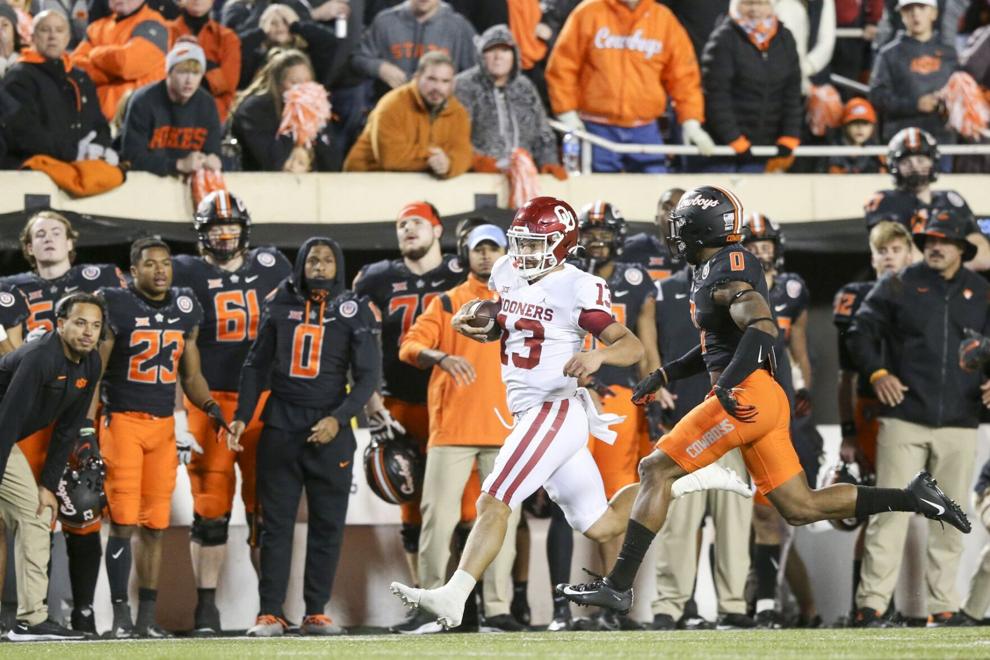 Caleb Williams
Caleb Williams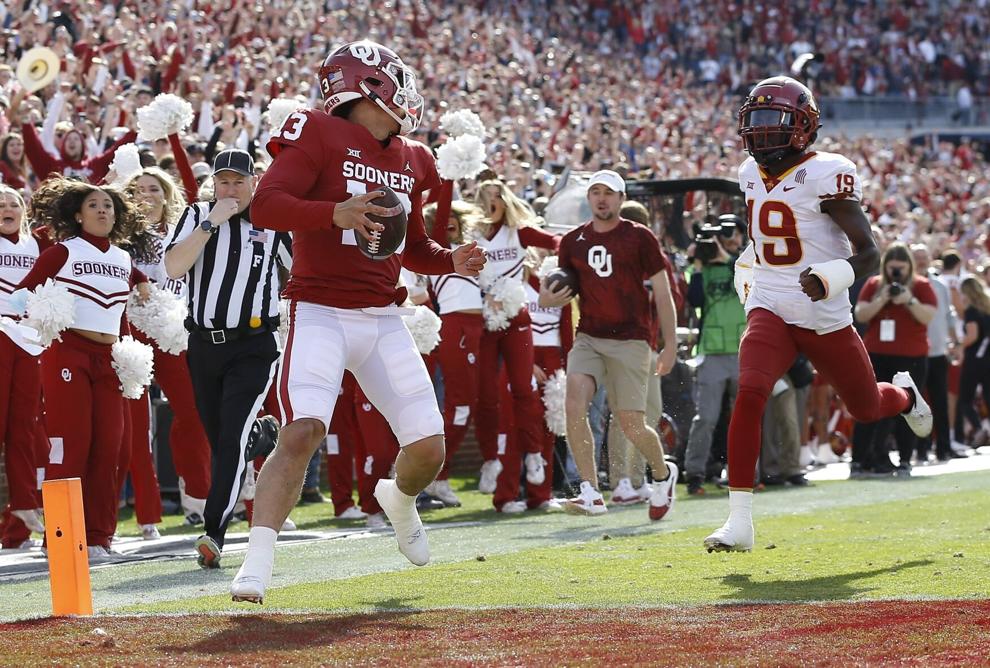 Caleb Williams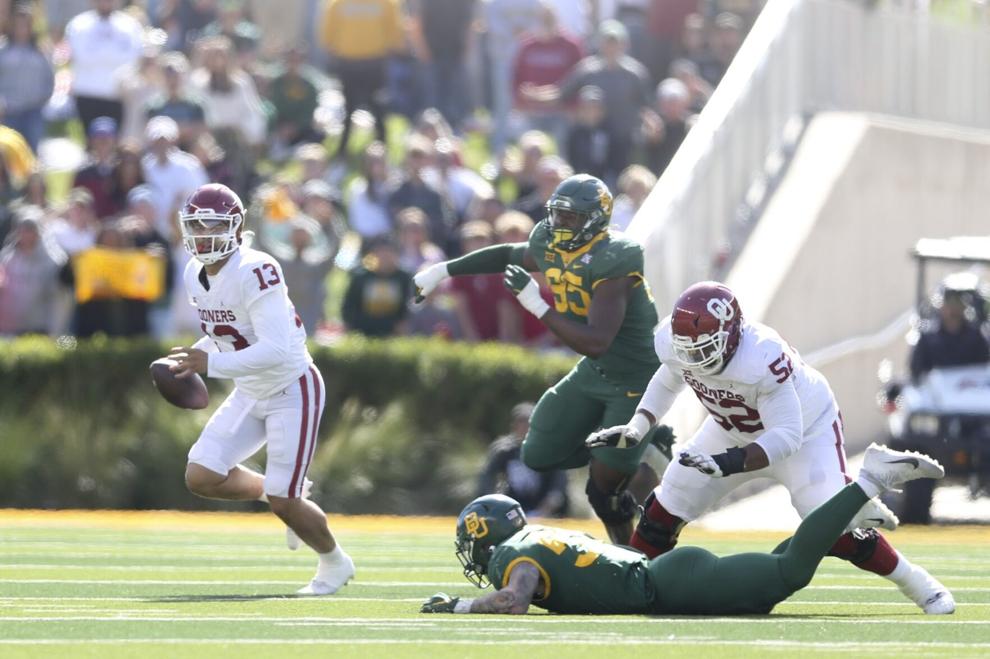 Caleb Williams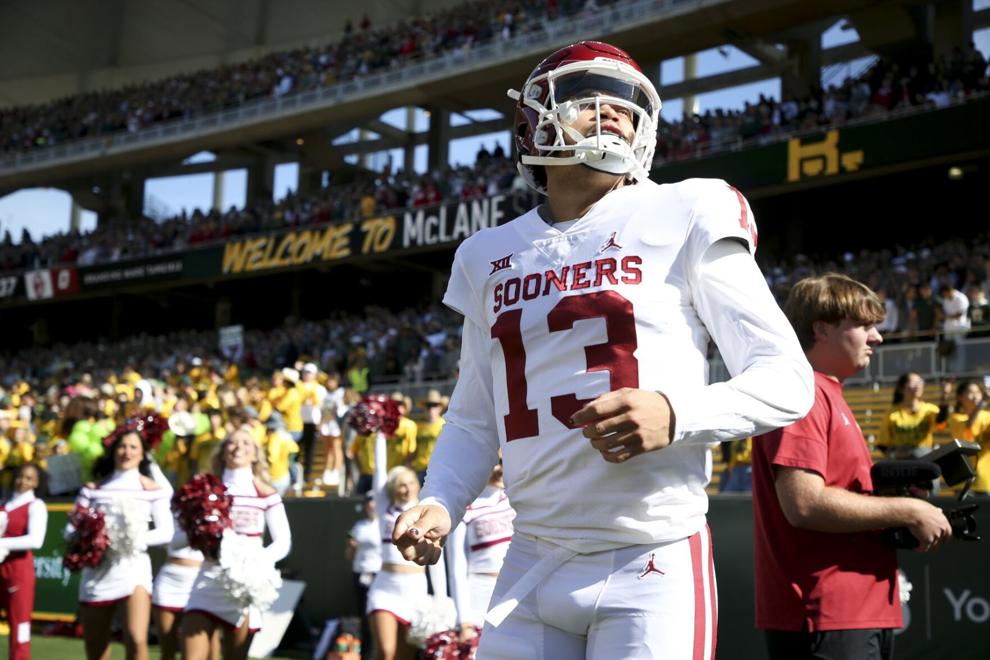 Caleb Williams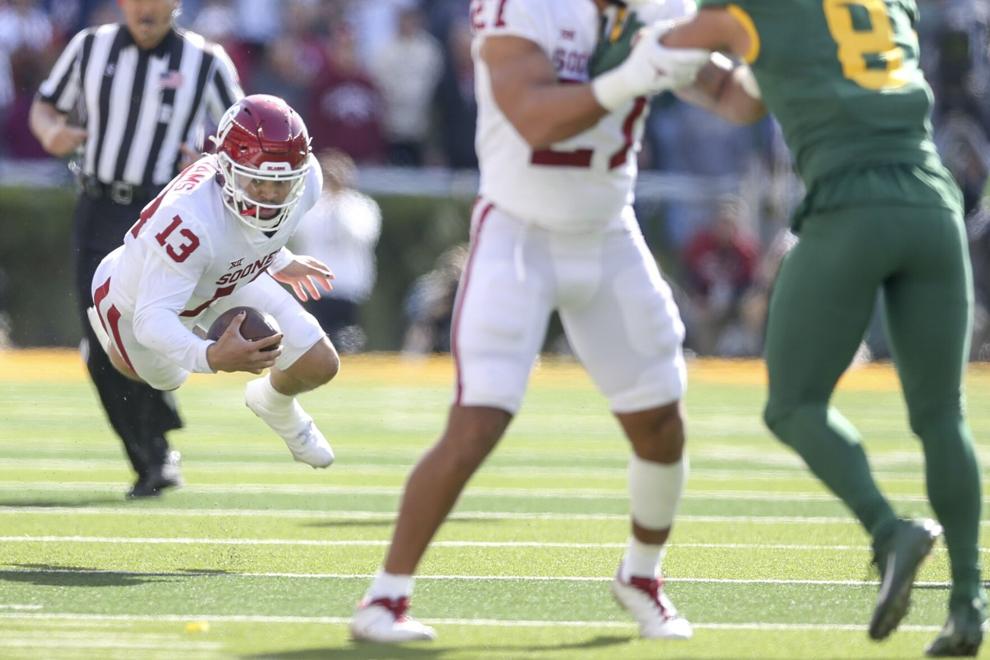 Caleb Williams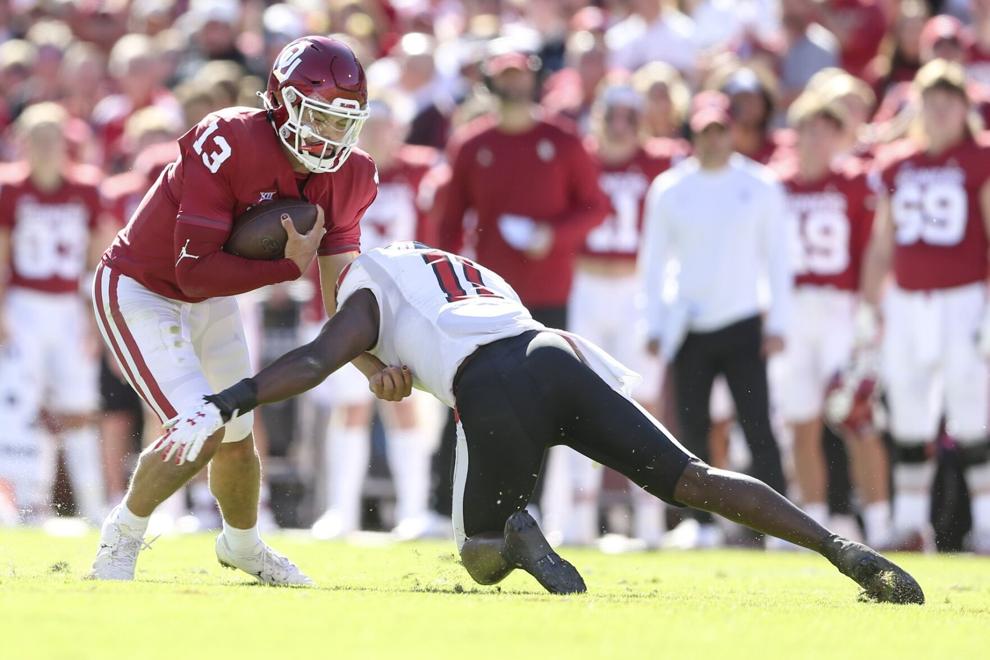 Caleb Williams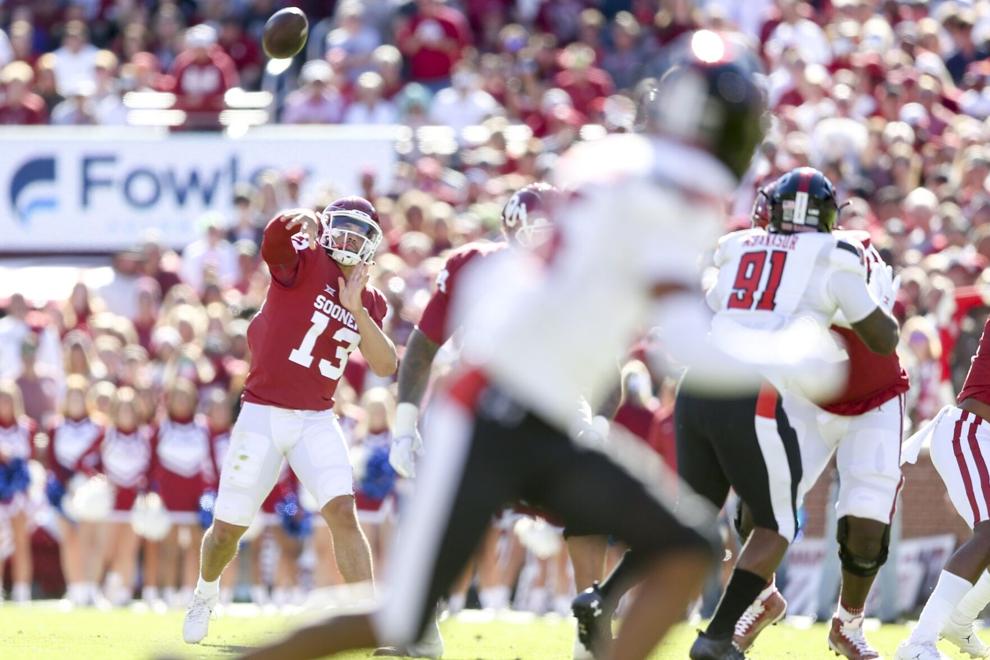 Caleb Williams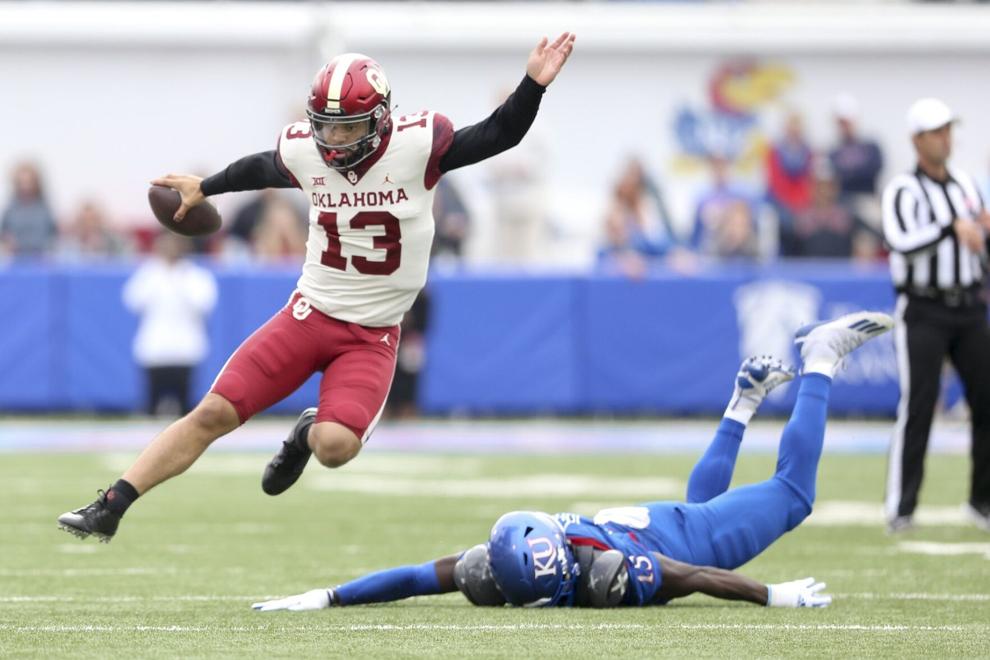 Caleb Williams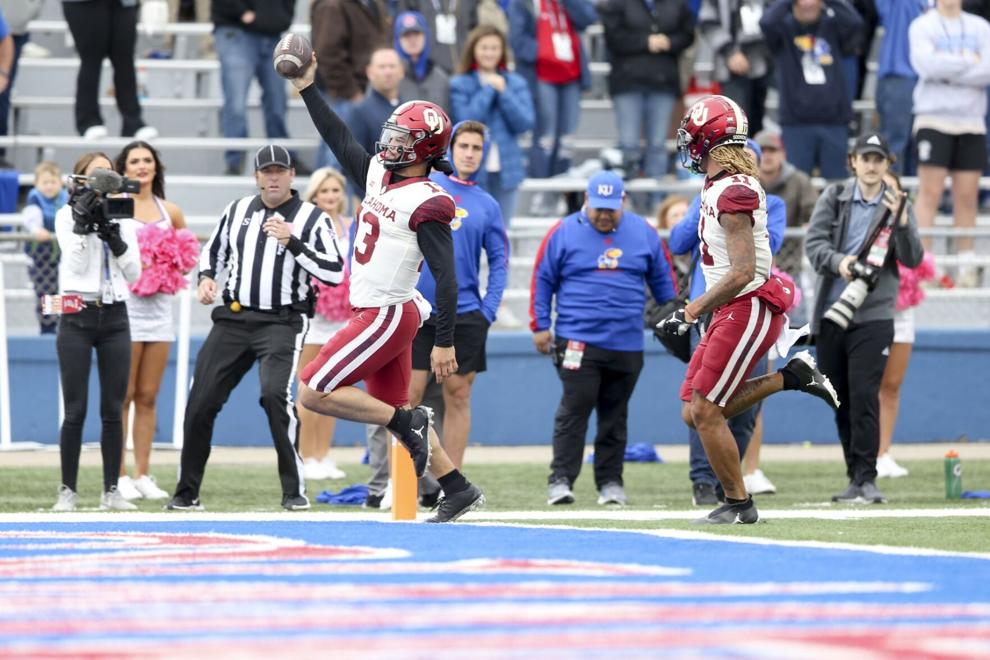 Caleb Williams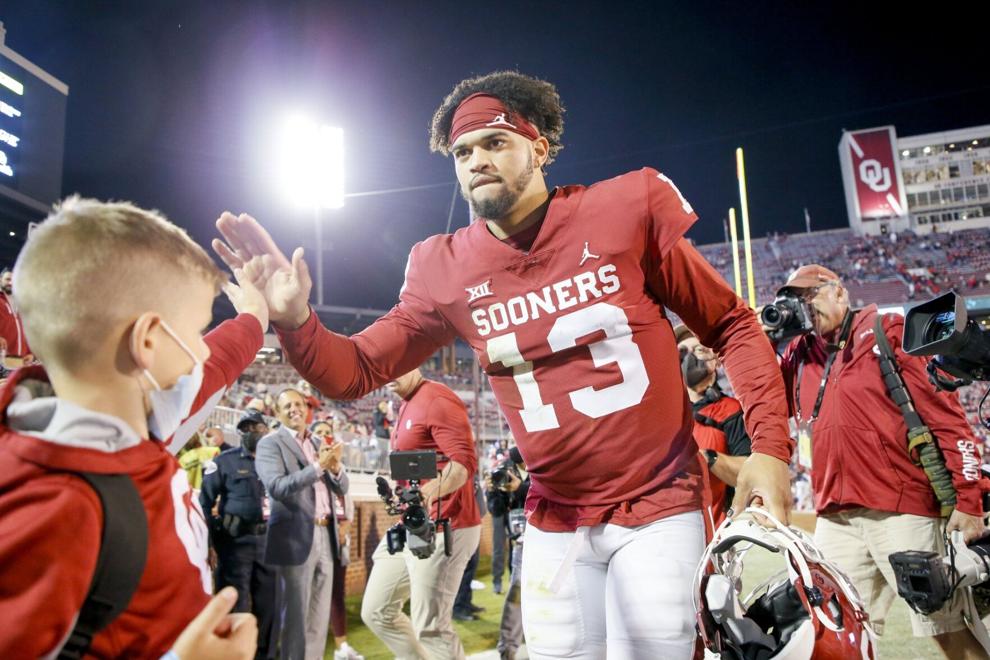 Caleb Williams
Caleb Williams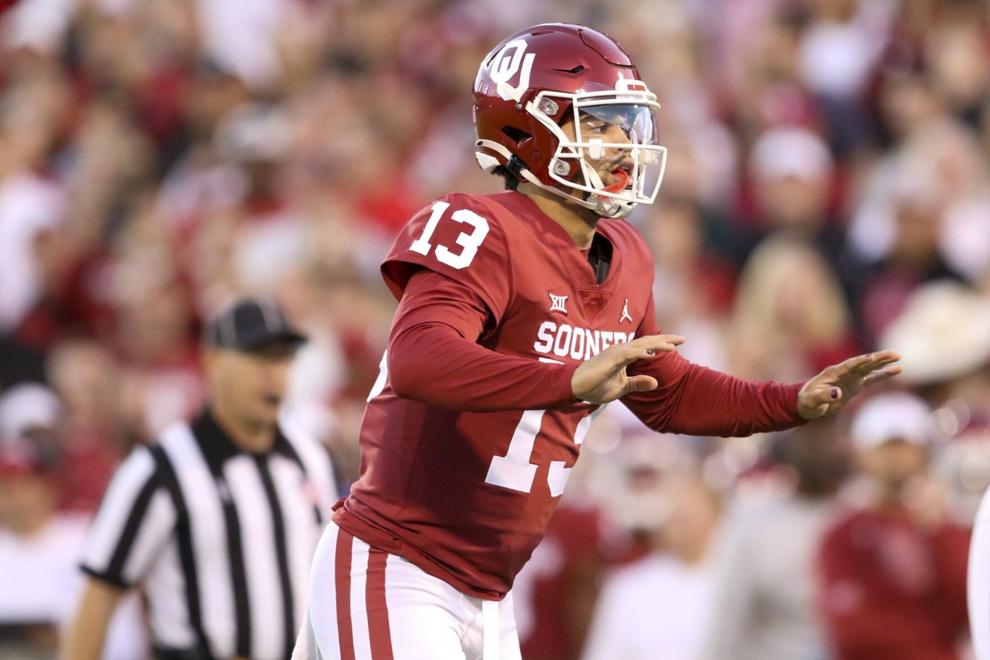 Caleb Williams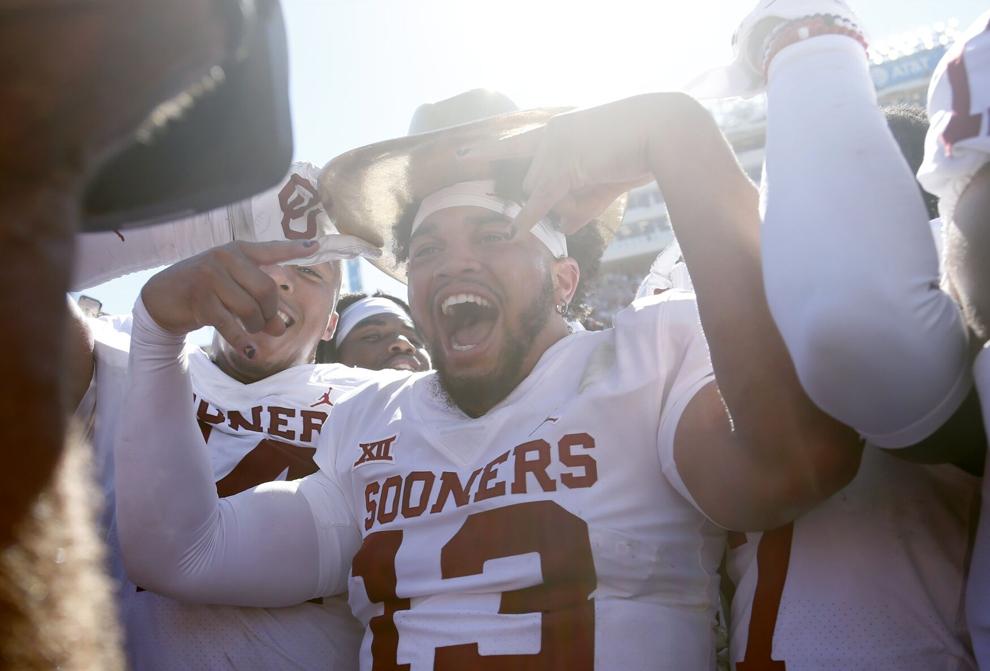 Caleb Williams
Caleb Williams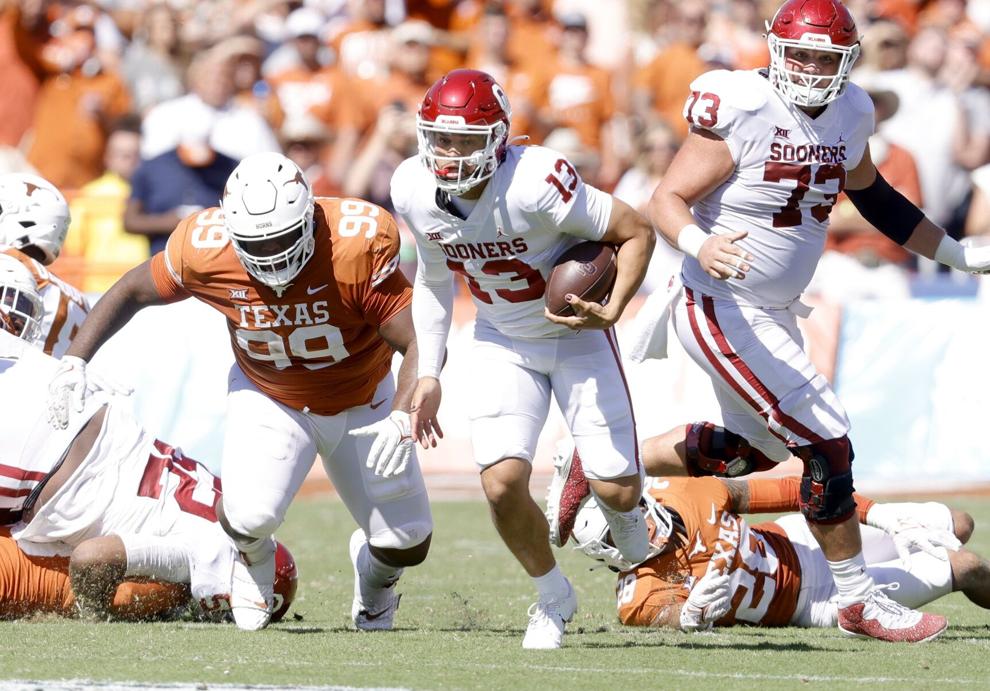 Caleb Williams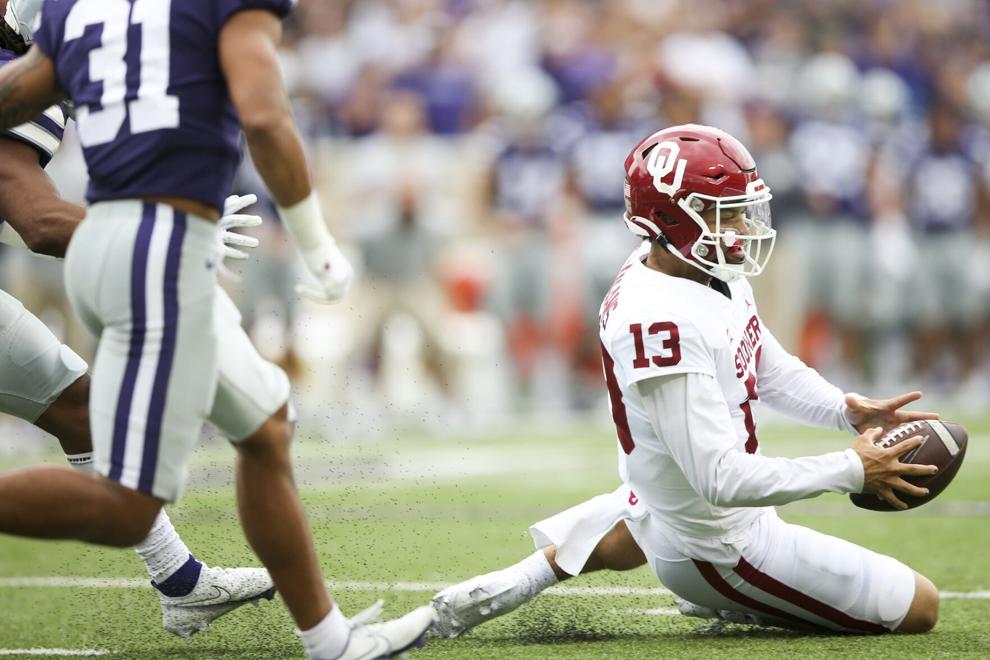 Caleb Williams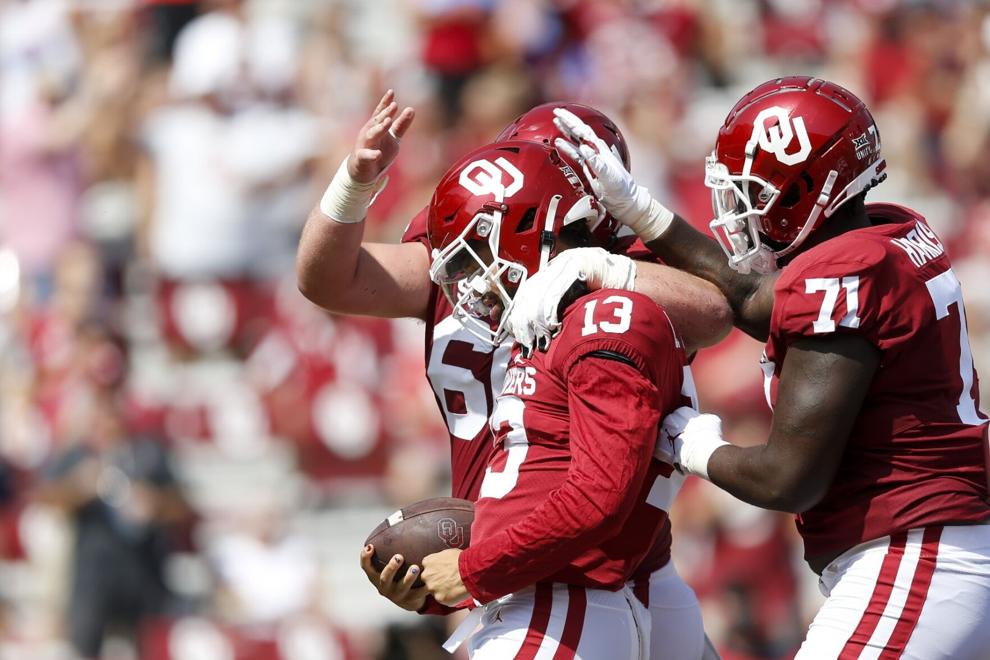 Caleb Williams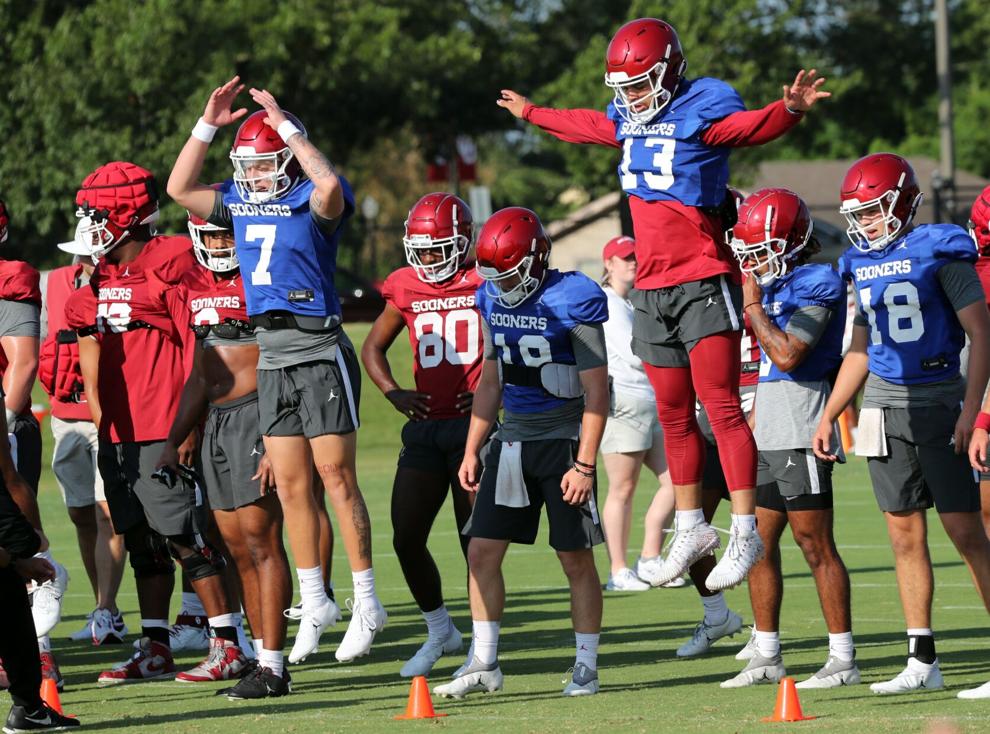 Caleb Williams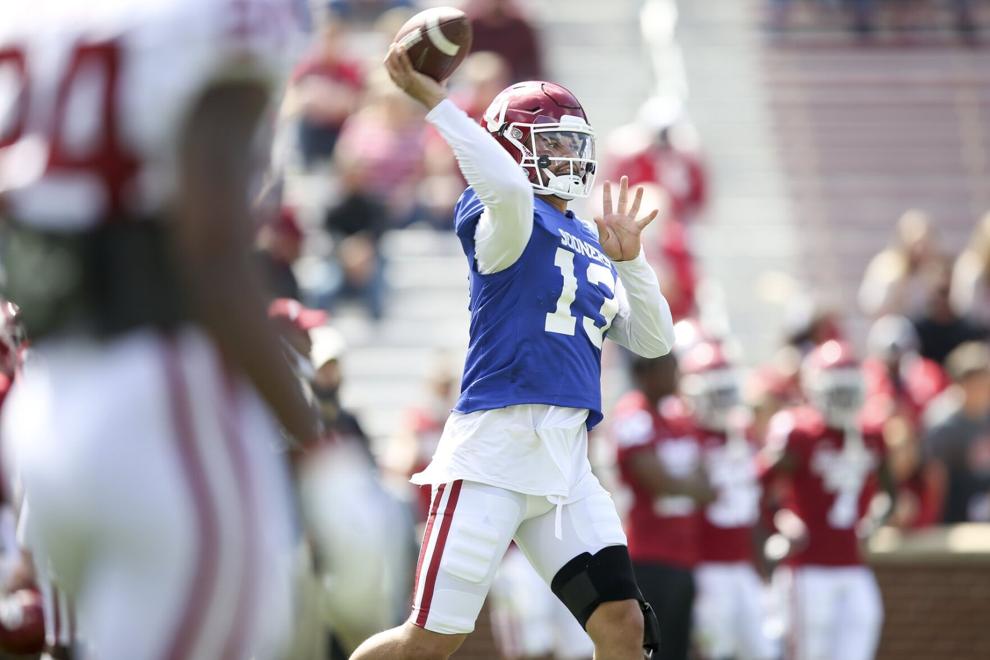 Caleb Williams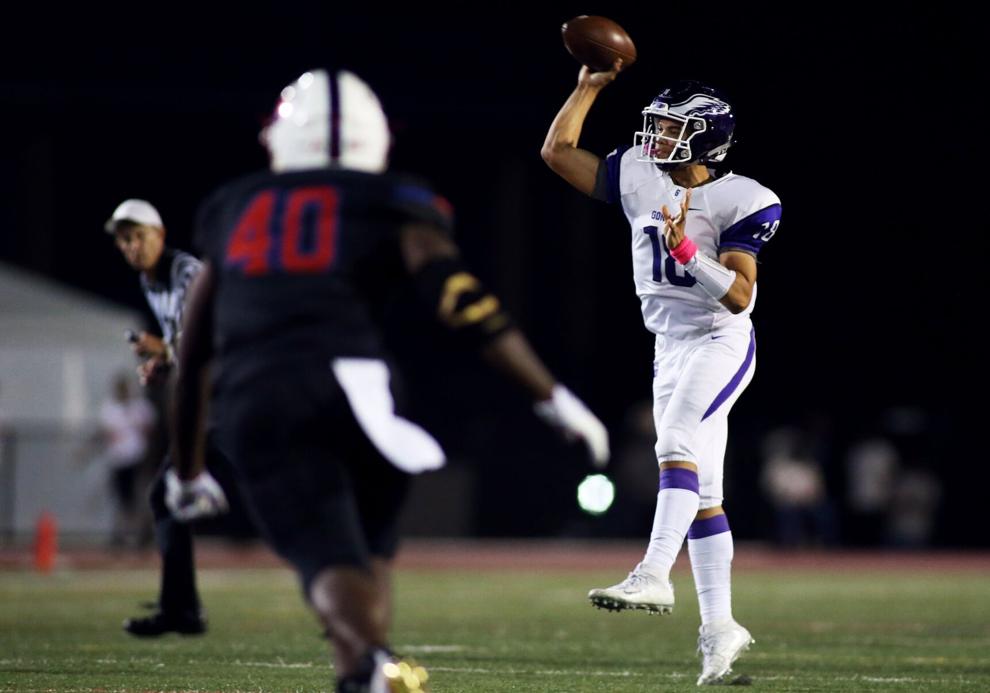 Caleb Williams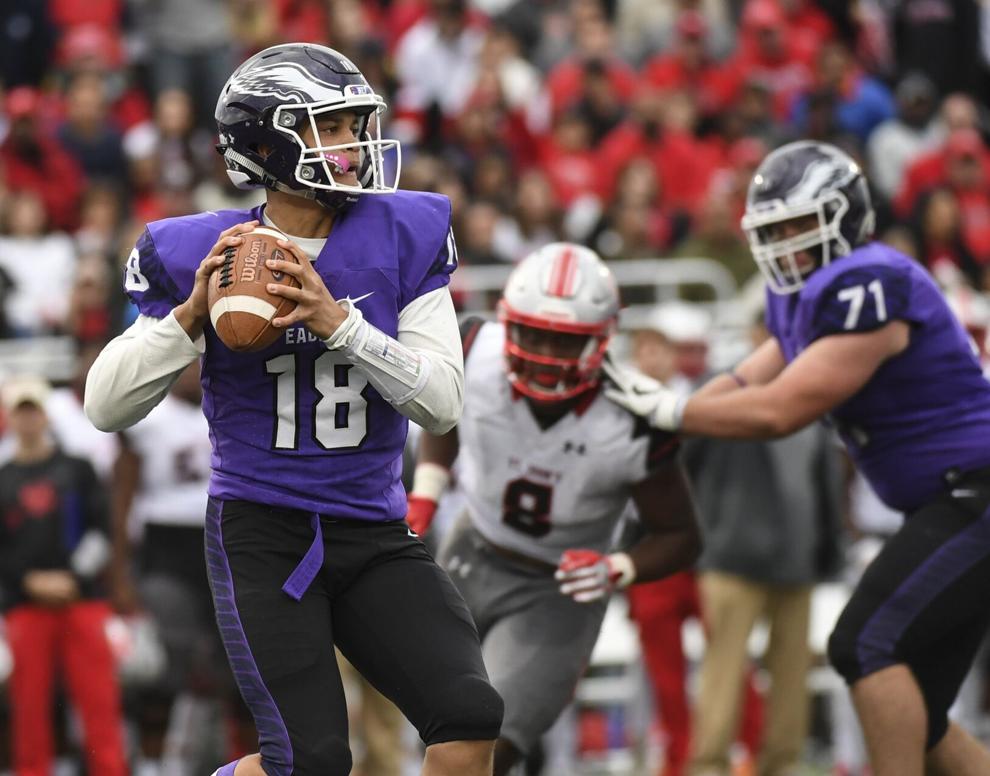 Caleb Williams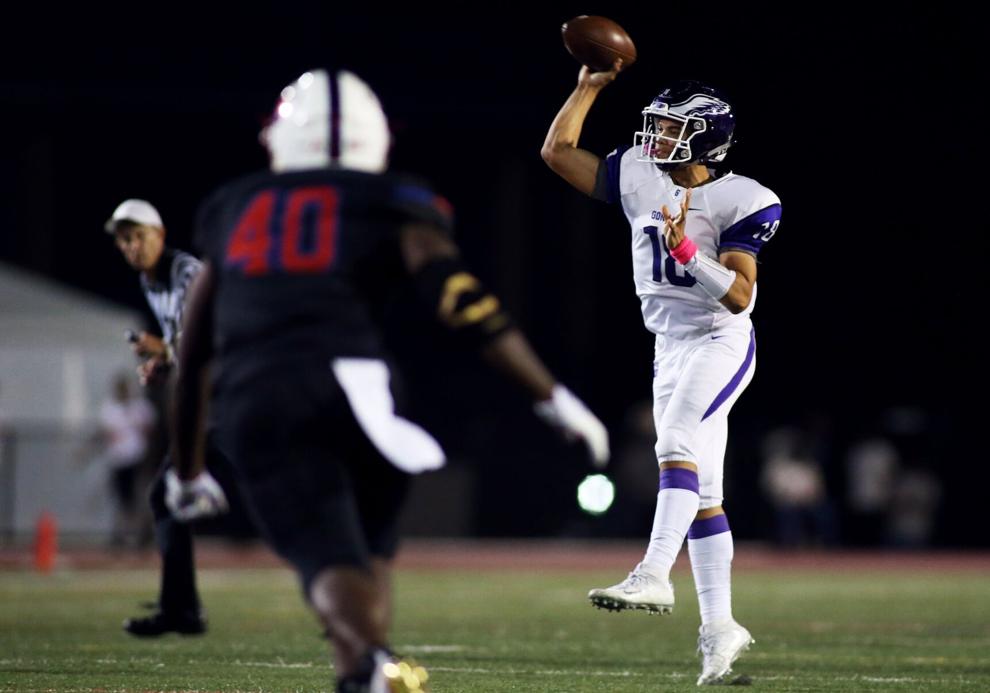 Check out our latest digital-only offer and subscribe now