NORMAN — Sooner Nation wore smiles behind masked faces Saturday night.
---
---
There were several unknowns entering the Missouri State-Oklahoma football game. Would play be sloppy? How would adjustments be made with players missing due to COVID-19? What type of atmosphere could a stadium with 25% capacity create?
Would there be a chance for normalcy?
Oklahoma's dominating 48-0 victory over the Bears likely tickled a fan base which spent much of the summer wondering if there would be a football season.
Make no mistake about this game. This was a mismatch from the moment the contract was signed by the schools. The biggest benefit Missouri State received was a $600,000 check for playing in Norman.
There was something to gain for Oklahoma, which introduced several new faces while adjusting to plenty of unavailable players due to COVID-19 testing.
The victory was highlighted by the much-anticipated starting quarterback debut of Spencer Rattler, who became the first redshirt freshman to start a season opener for Oklahoma since Sam Bradford in 2007.
Rattler dazzled while only playing the game's first half. He completed 14-of-17 passes for 290 yards with four touchdown passes. He completed his first eight passes, including first-quarter touchdown throws to Marvin Mims (58 yards) and Charleston Rambo (53 yards).
"He did OK, played pretty well," OU coach Lincoln Riley said. "I thought he handled it mentally pretty well. He wasn't too high or too low for this one.
"I thought our line did a really good job early of taking care of him and letting him settle in, which he did pretty quickly. Guys made a couple plays down the field for him. He did some good things. Made a few mistakes like he was going to make. All in all, a positive start with a long ways to go."
Nerves didn't seem to be an issue for Rattler, who'd been patiently waiting for the opportunity to guide the offense.
Rattler's resolve — along with that of his teammates — had been tested following the summer of COVID. There were several missing from Saturday's game, including projected starters T.J. Pledger (running back), Anton Harrison (left tackle), Obi Obialo (wide receiver) and Gabe Brkic (kicker).
"We're in a tough situation for a while now, especially with this off-season and now with guys not here. That's one thing we preach — we have to do what we have to do with the guys that are here," said Rattler, who received an encouraging phone call from former starter Jalen Hurts last week. "At the end of the day, we have to execute with what we have. I thought we did a pretty good job of that tonight."
Just prior to kickoff, another message was sent by the Sooners. The team locked arm-in-arm between the 20-yard lines in a show of unity. There was warm applause for the demonstration following a brief period of silence.
The peaceful protest was followed by an onslaught.
The No. 5 Sooners jumped to a 31-0 lead by the end of the first quarter. Rattler threw three touchdown passes and guided five scoring drives. It was the most points scored by OU since hitting 35 in the opening quarter of a 62-28 win over Nebraska in 2008.
Newcomers made their marks early for the Sooners.
Seth McGowan had a game-high 61 rushing yards, while Marcus Major drew the start and finished with 31 yards. McGowan had a 1-yard touchdown run and a 37-yard scoring catch.
UCLA transfer Theo Howard had a team-high five catches for 63 yards. A dozen different players had receptions for the Sooners.
The Bears, an FCS program under first-year coach Bobby Petrino, finished with just seven first downs and 135 total yards of offense (81 passing, 54 rushing).
It was Oklahoma's first shutout since a 55-0 victory at Kansas State during the 2015 season.
The defense opened the game with seven three-and-outs and didn't allow a first down until midway through the second quarter.
"We were dominant defensively the entire game. That shutout was really, really important to us," Riley said. "When you're able to get that, you just don't see those very often in college football anymore. That was definitely special for Speed D."
Brian Asamoah had a team-high seven tackles and Delarrin Turner-Yell had an interception for Oklahoma.
A capacity limit of 25% allowed a sellout crowd of 22,700 fans inside Memorial Stadium. It is OU's smallest home attendance since a Nov. 10, 1945 game against Iowa State drew 11,000.
---
Get all our game coverage here
Click here for complete coverage of OU's season-opening win over the Bears
Spencer Rattler stars as Sooners roll in season opener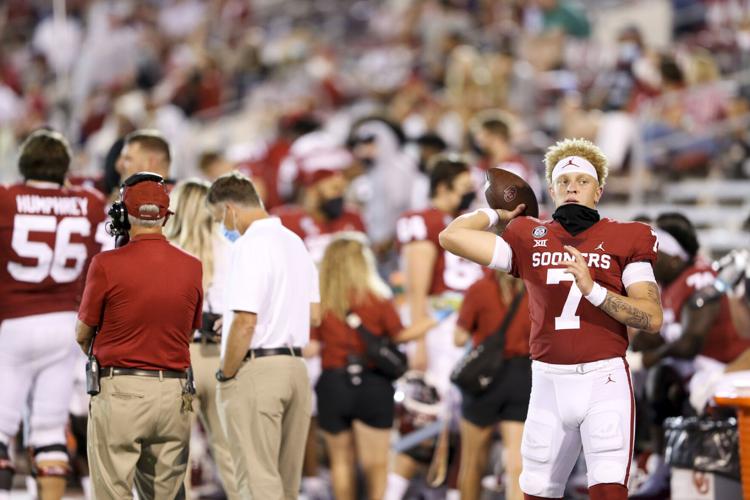 Guerin Emig: Sooners home opener an odd, challenging day to match an odd, challenging year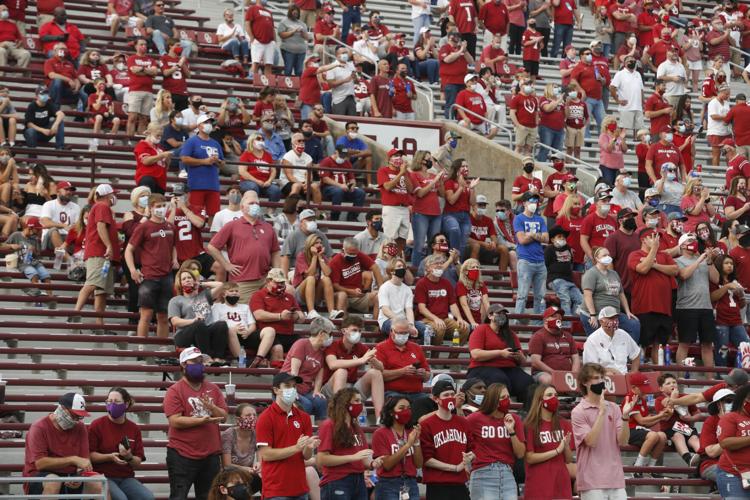 Injuries, suspensions and the pandemic limit Sooners roster in season opener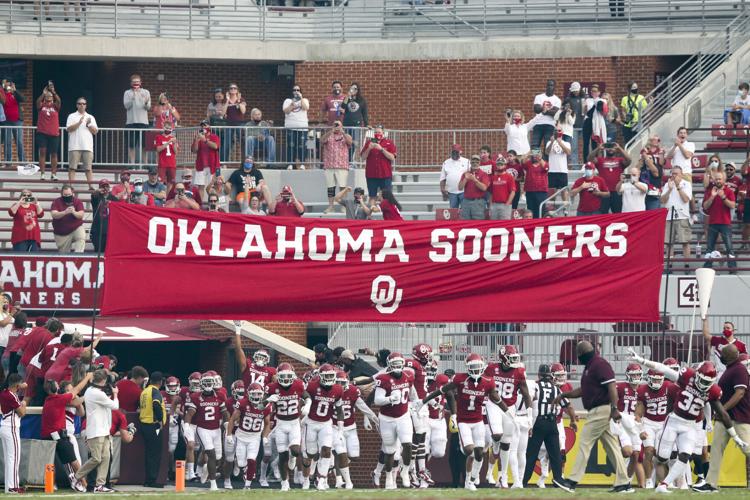 Missouri State at OU notebook: Sooners fans adjust to stadium changes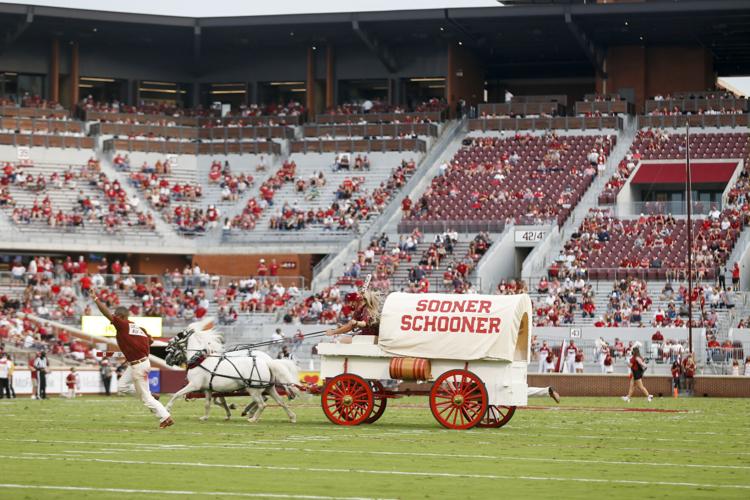 Missouri State at OU fourth and short: Sooners toy with FCS Bears in season opener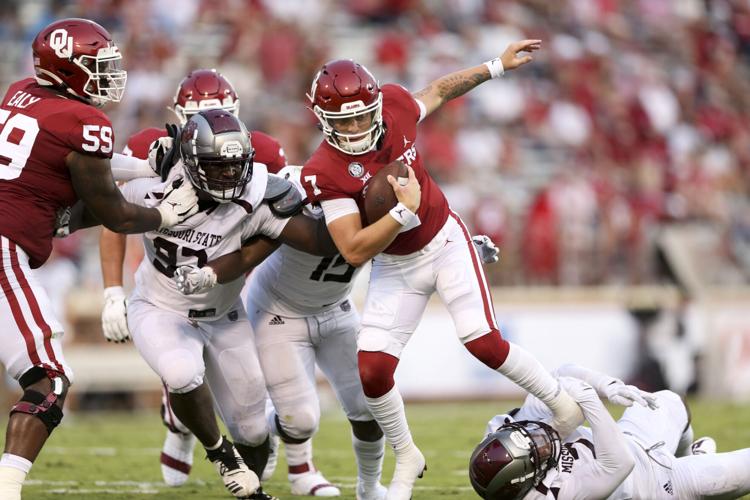 Spencer Rattler era arrives in Norman
Welcoming fans to Oklahoma football games means 'looking for normal within a very abnormal situation'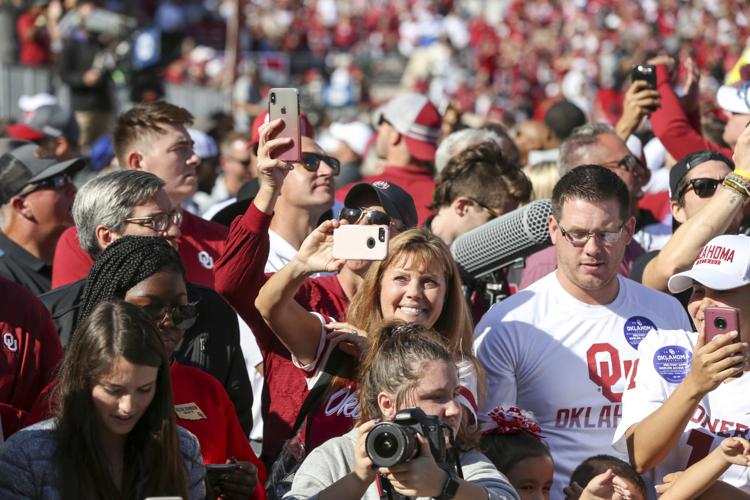 Missouri State at Oklahoma in four downs: Top storyline, key matchup, player to watch and prediction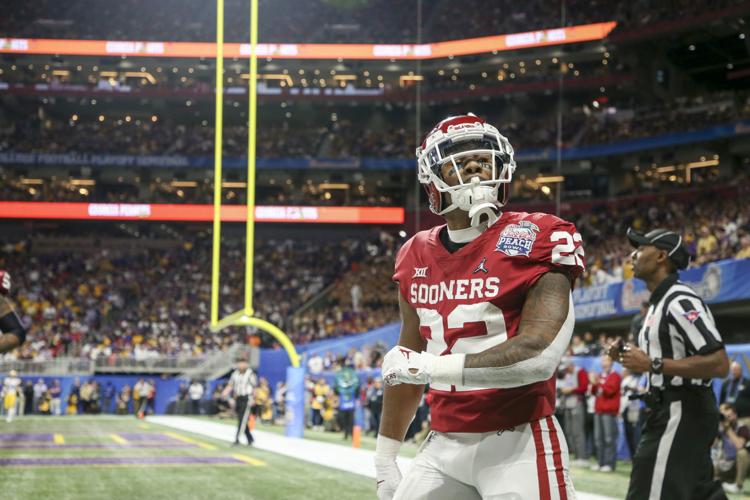 As always, expectations are high in Norman. Lincoln Riley has gone 12-2 in each of his first three years as OU's head coach. This year, Riley …
The 2020 NFL season is underway.
Happy birthday to Oklahoma Sooners head football coach Lincoln Riley, who will turn 37 on Saturday.
This year marks the 20th anniversary of the Oklahoma Sooners' 2000 national championship football season.
It has been 20 years since the Oklahoma Sooners' 2000 national championship football season.
Oklahoma Sooners football coach Lincoln Riley turns 37 years old today, Sept. 5. Take a look back at his career here.
No. 5 Oklahoma Sooners is one of four Big 12 schools in the preseason poll voted on by a 62-member panel of journalists covering college football.
Follow the action on Twitter with the Tulsa World sports department
OUSportsExtra.com: Home to everything crimson and cream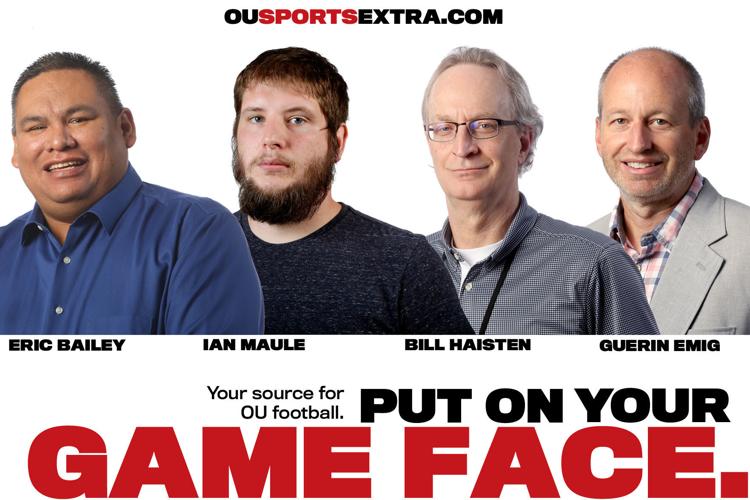 Eric Bailey
918-581-8391
Twitter: @ericbaileyTW
Be the first to know
Get local news delivered to your inbox!