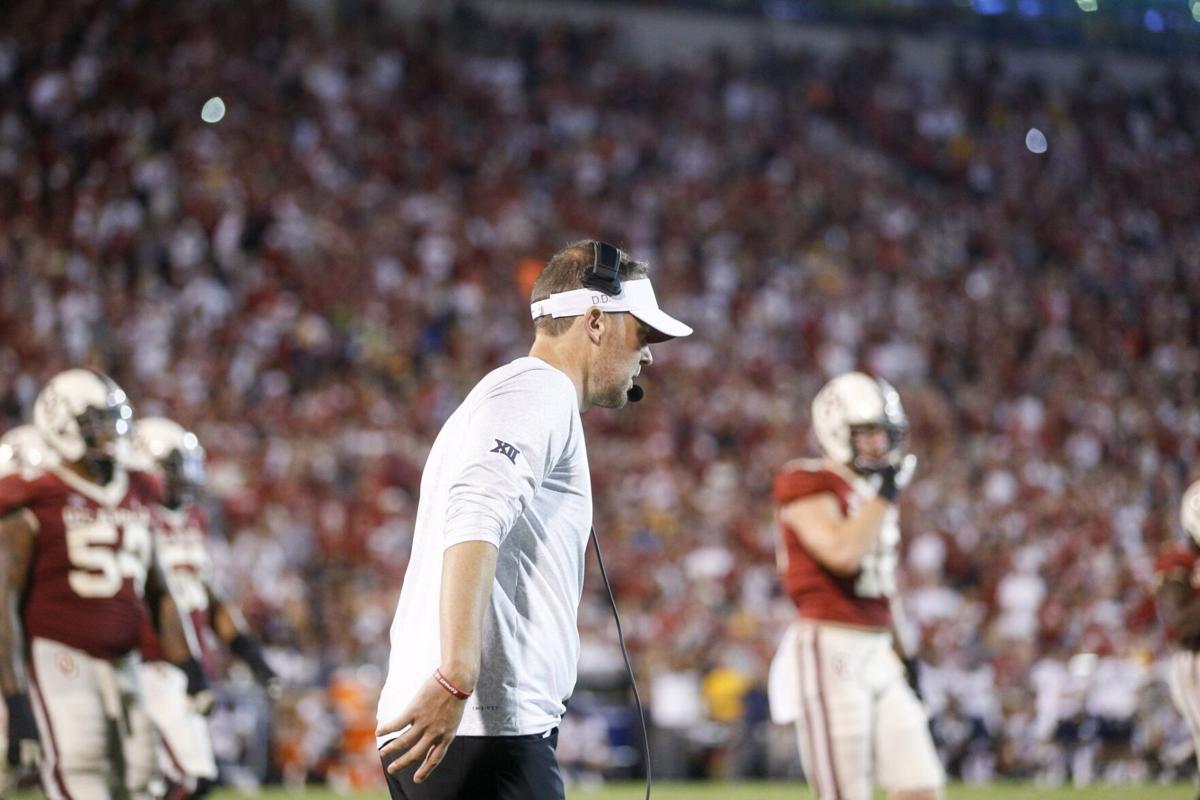 NORMAN — There was a time when a head coach could detach himself from certain team situations.
Position coaches handled their area of the depth chart and hurt feelings or ego-inflating caused by the decisions. The play-caller had ultimate control over who was getting the ball. Many college football coaches can stay above that fray when it's convenient.
If there was a time for Oklahoma's Lincoln Riley to regret maintaining the roles of offensive coordinator and quarterbacks coach to go with the head coaching title, this is it. It would be nice to delegate some aspect of the quarterback controversy between Spencer Rattler and Caleb Williams to a full-time assistant.
"I enjoy this part of it," Riley said.
The fourth-ranked Sooners (6-0, 2-0 Big 12) host TCU (3-2, 1-1) Saturday night. For Riley, there's an offensive game plan to prepare and an offense to tailor around a quarterback. Again on Tuesday, he declined to name a definitive No. 1. Riding the hot hand and giving the fan base what it wants means Williams, who threw for 211 yards and two touchdowns in the epic rally to win last Saturday's Red River Showdown, will assume the starting role.
The decision means leaving Rattler, who entered the season with higher expectations than any quarterback Riley has coached, on the bench. Dealing with the emotions of a 21-year-old, who has likely never experienced anything resembling failure on a ball field, is where college coaches earn their reputations.
"That's so much of what you do as a head coach," Riley said with a laugh. "I mean, oftentimes, I may not be in there coaching a D lineman, but when there's an issue, guess whose door gets knocked on?"
Quarterbacks are different. Quarterbacks are not rotated. An inside linebacker can move to an outside linebacker and a team can get better. Offensive line position shuffling can be a positive for all involved.
It's a different situation when it comes to quarterbacks. Riley's knack for recruiting elite ones makes OU the envy of the overwhelming majority of college football fans. He doesn't take the elite of the elite prep quarterback every year. Riley does it every other year by design.
However, the plan can change. A change at running back will cause a ripple. At quarterback, it's more like a tidal wave because of the feelings involved.
Riley knows this. He's gone out of way his way to praise Rattler since Saturday, and that's unlikely to stop.
"The thing is you're trying to guide these guys through the ups, the downs, you know, try to mentally get them in a great place to help them with things they're dealing with," Riley said. "I mean, that's — our whole staff prides ourselves on it. It's important, probably more important in this day and age maybe than ever before, with all the distractions all the stuff out there, you know, mental health issues, I mean you just name it."
Some coaches would love to have some buffers when it comes to dealing with an issue like this. Riley is highly coveted in the NFL because of his schemes and quarterback development.
However, being a coach is more than scheming and developing to Riley.
"The X's and O's and all that stuff is a blast and I still enjoy that, but the hands-on approach with the guys, the quarterbacks, any position, is still probably my most important job. And so, I enjoy it," Riley said. "Again, doesn't mean every day is great, every day is rosy. I mean that's the nature of my job, you're never gonna get to the point where everybody's happy. And I understand that. But we're trying to get to a point where everybody's supported and everybody's got a kind of a path forward to doing better individually and doing better for the team, and we try to always make sure that we're doing our part there."
Big 12 rankings after Week 6: Reshuffling the top three teams after OU-Texas
Big 12 rankings after Week 6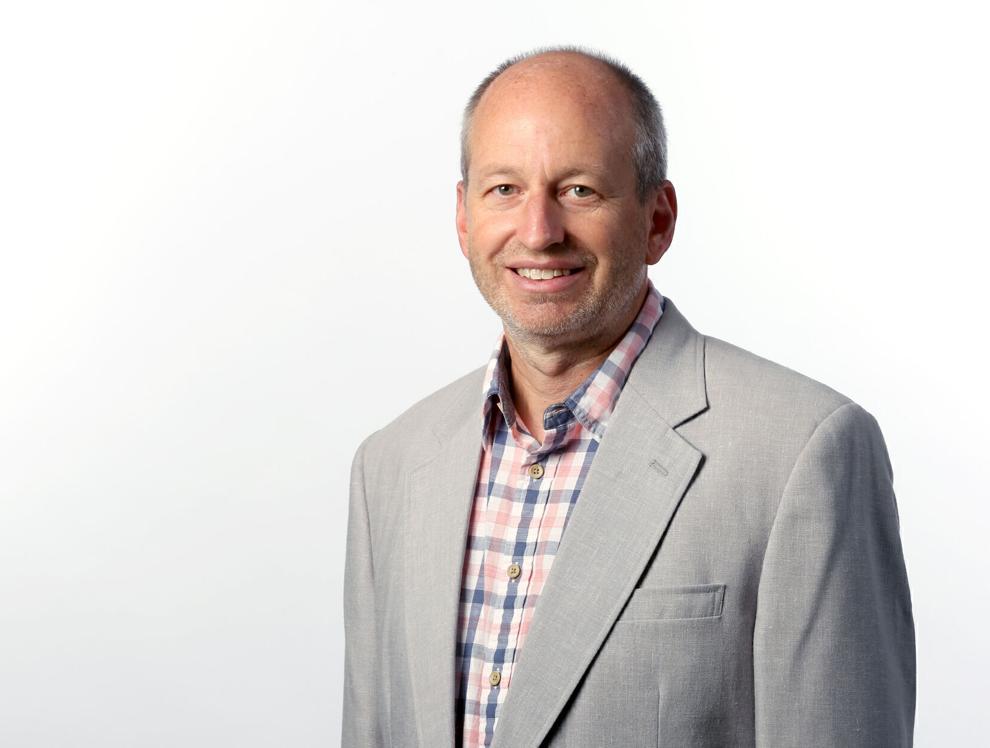 1 – Oklahoma (6-0, 3-0)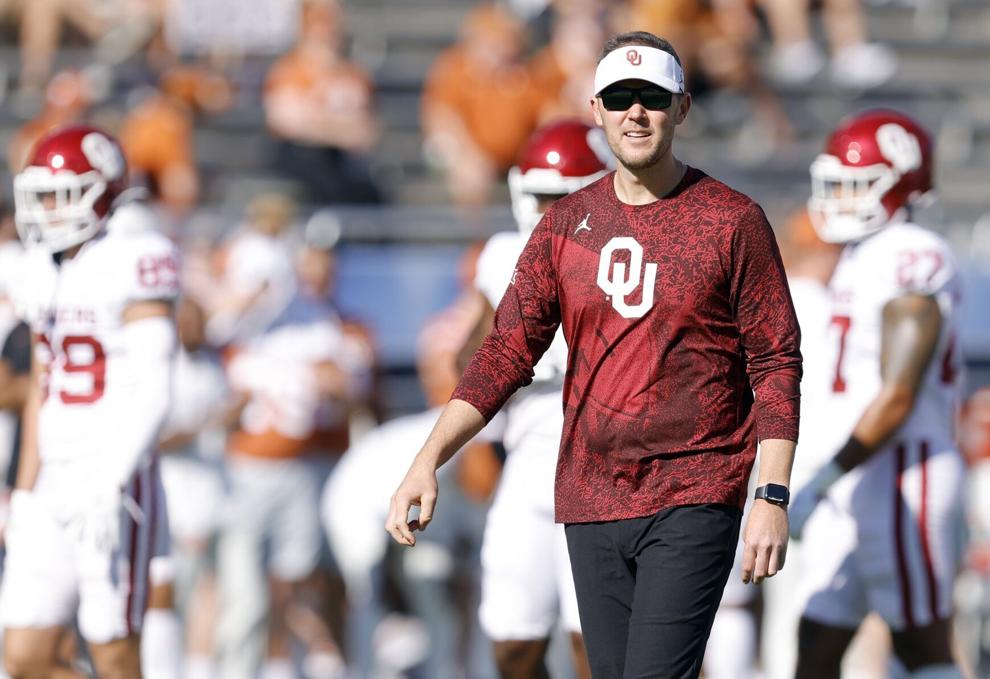 2 – Oklahoma State (5-0, 2-0)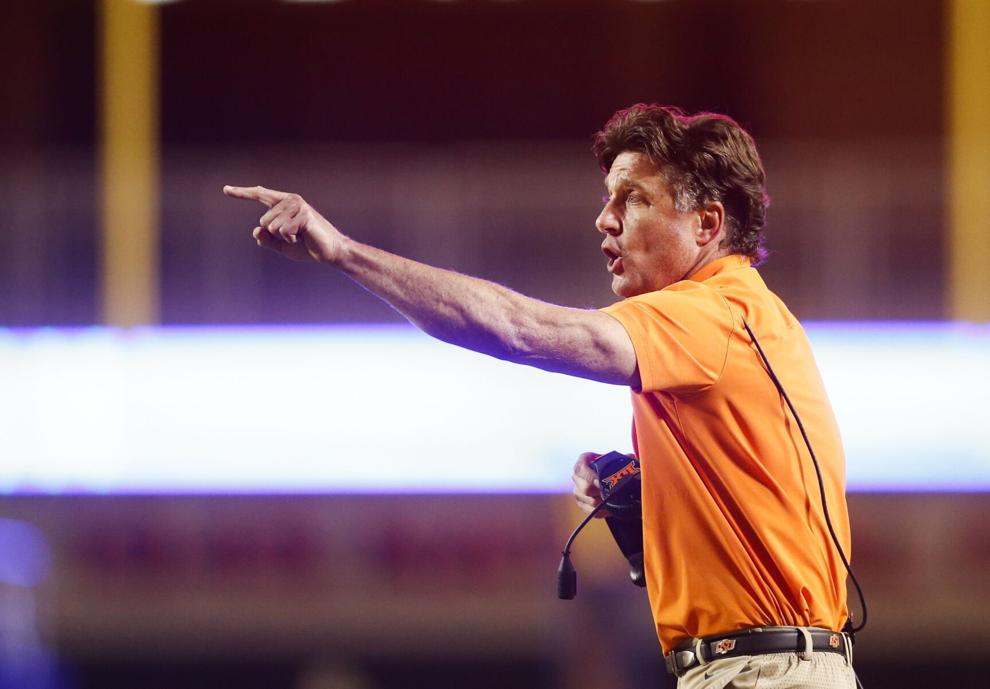 3 – Texas (4-2, 2-1)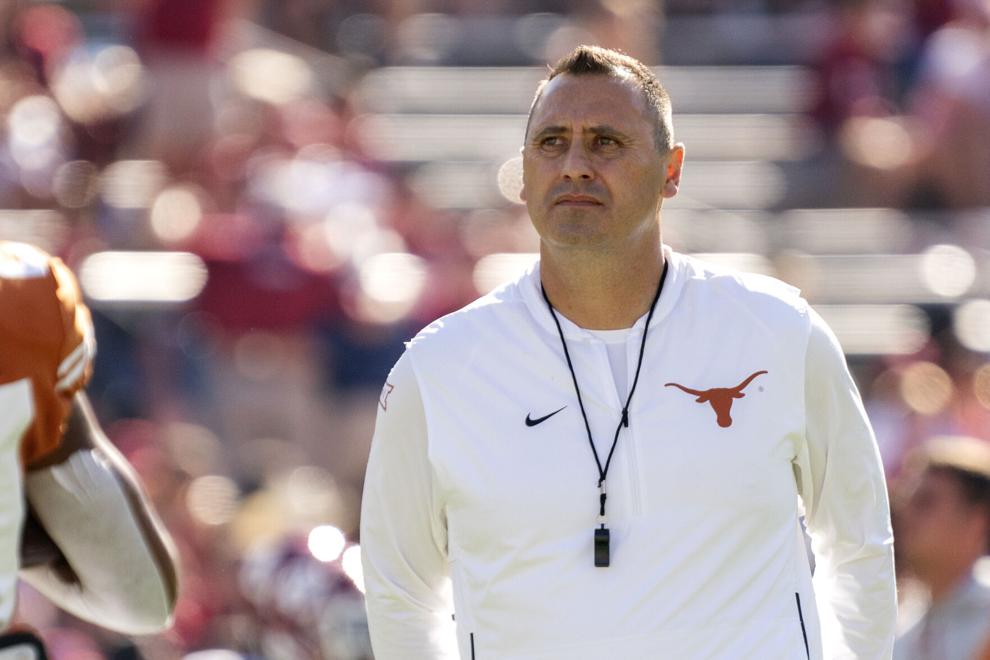 4 – Baylor (5-1, 3-1)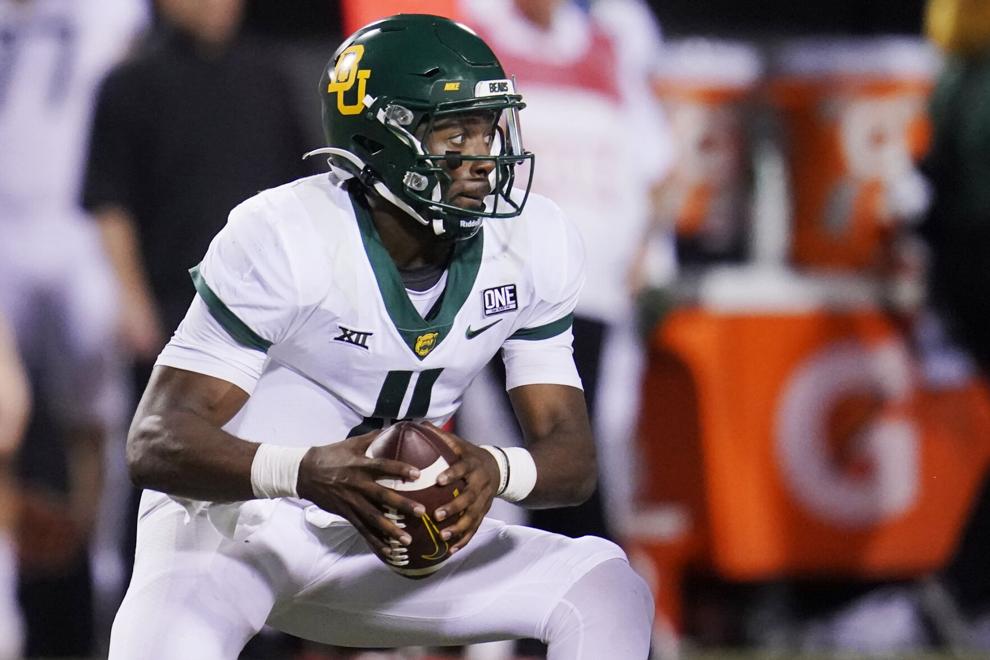 5 – Kansas State (3-2, 0-2)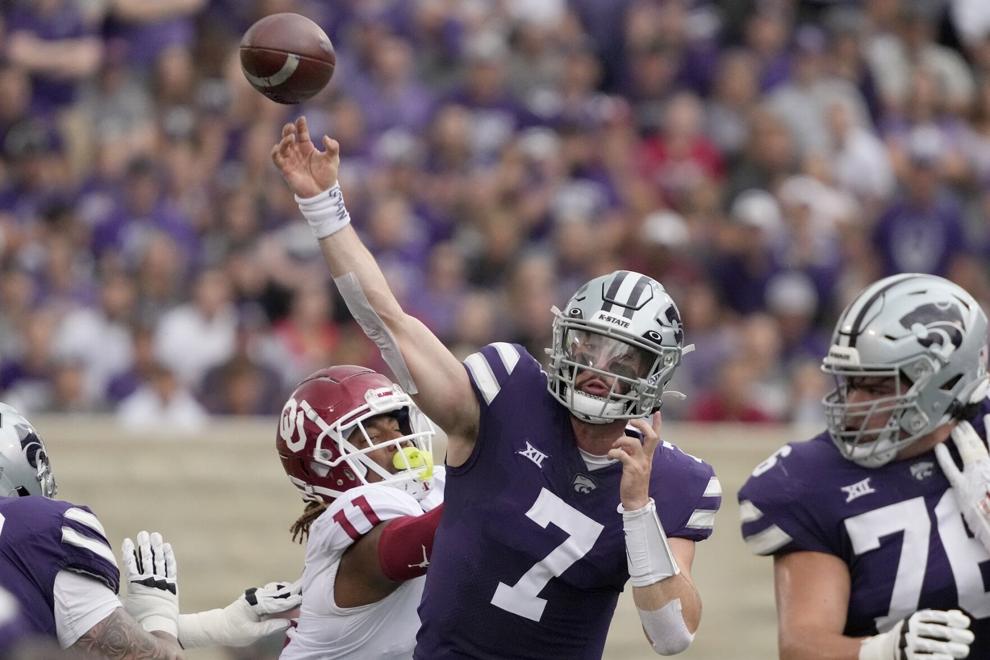 6 – Iowa State (3-2, 1-1)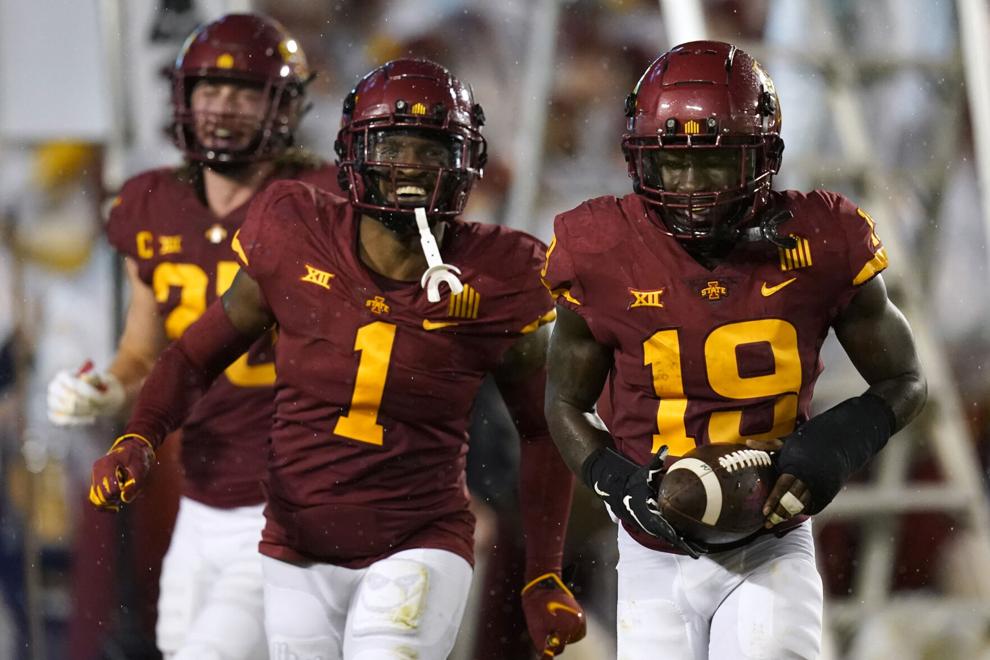 7 – TCU (3-2, 1-1)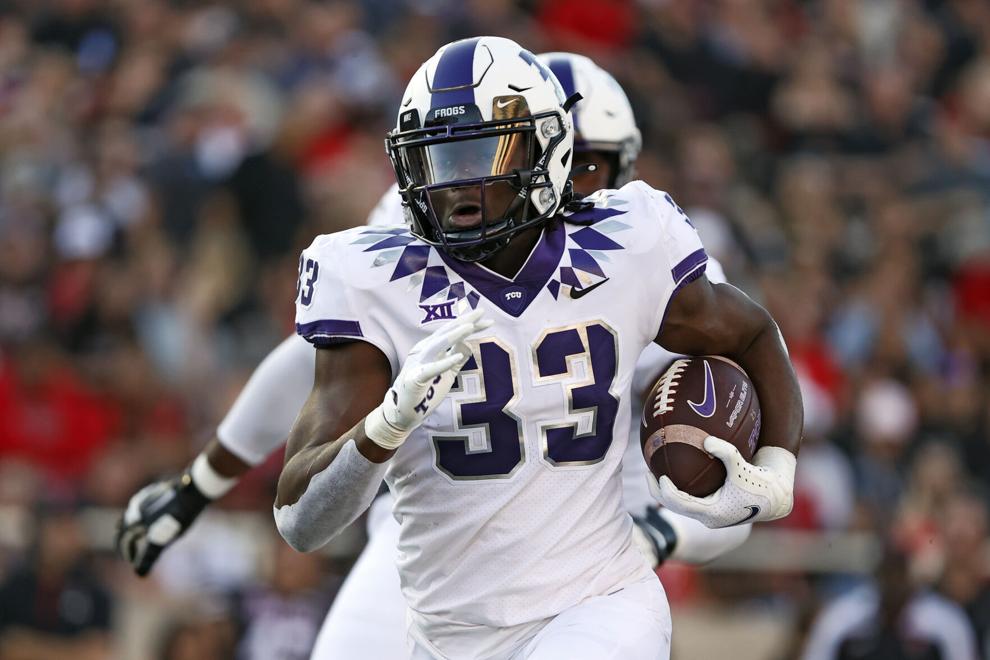 8 – Texas Tech (4-2, 1-2)
9 – West Virginia (2-4, 0-3)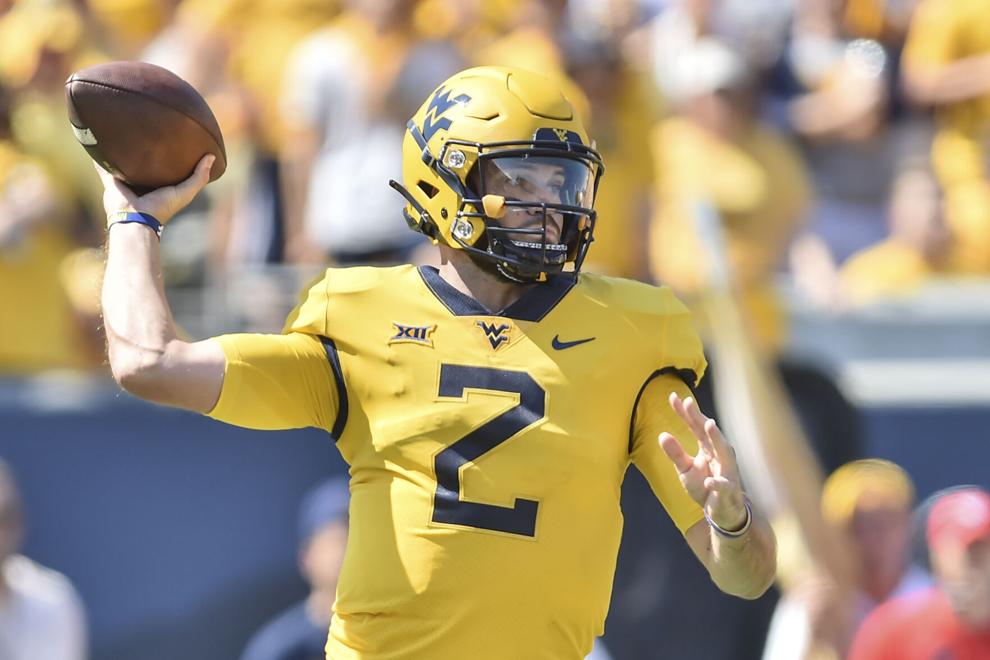 10 – Kansas (1-4, 0-2)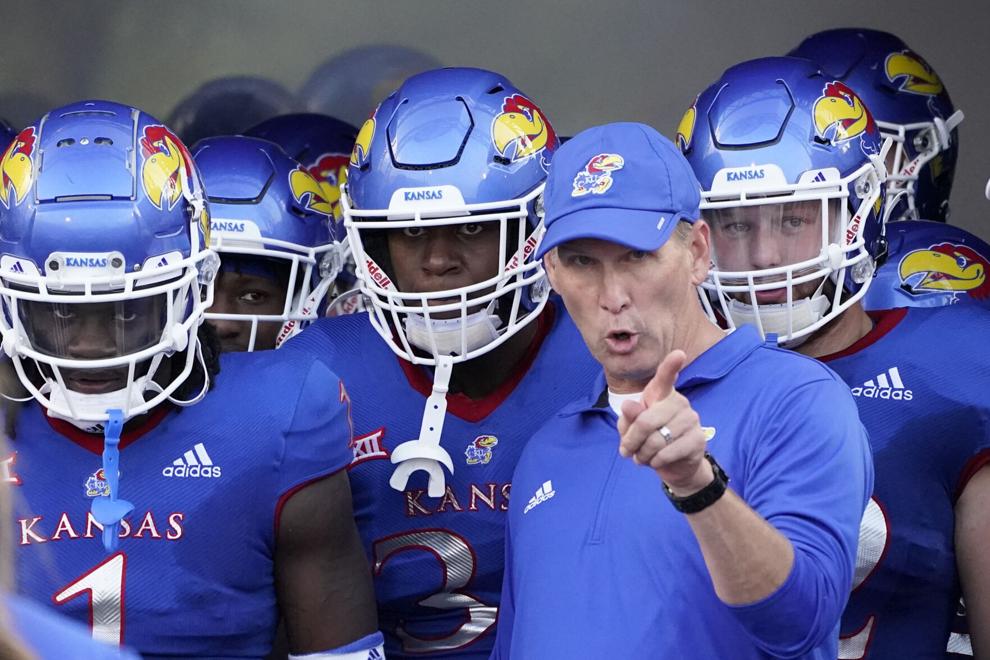 Last chance offer: $1 for six months
OSU's Mike Gundy previews Texas
The next two weeks will be dynamite. OU-Texas Saturday in the Cotton Bowl, then OSU-Texas in Austin the following Saturday.
Defenses might be catching up with offenses in the Big 12 Conference, but it still takes a dynamic offense to win the league.
I don't know how long the Kansas State Wildcats will stay among the top Big 12 teams, with a trip to Oklahoma State looming, but they deserve …
Iowa State and Texas flunked their screen tests. Oklahoma State, Kansas State and Texas Tech won unconvincingly. Oklahoma, West Virginia and B…
All teams will be in action this weekend, beginning with Kansas at Coastal Carolina on Friday night. The Big 12 was 9-1 in opening games (West…
All 10 teams are scheduled to be in action this weekend, starting Friday night with KU's best shot to win a game this season.