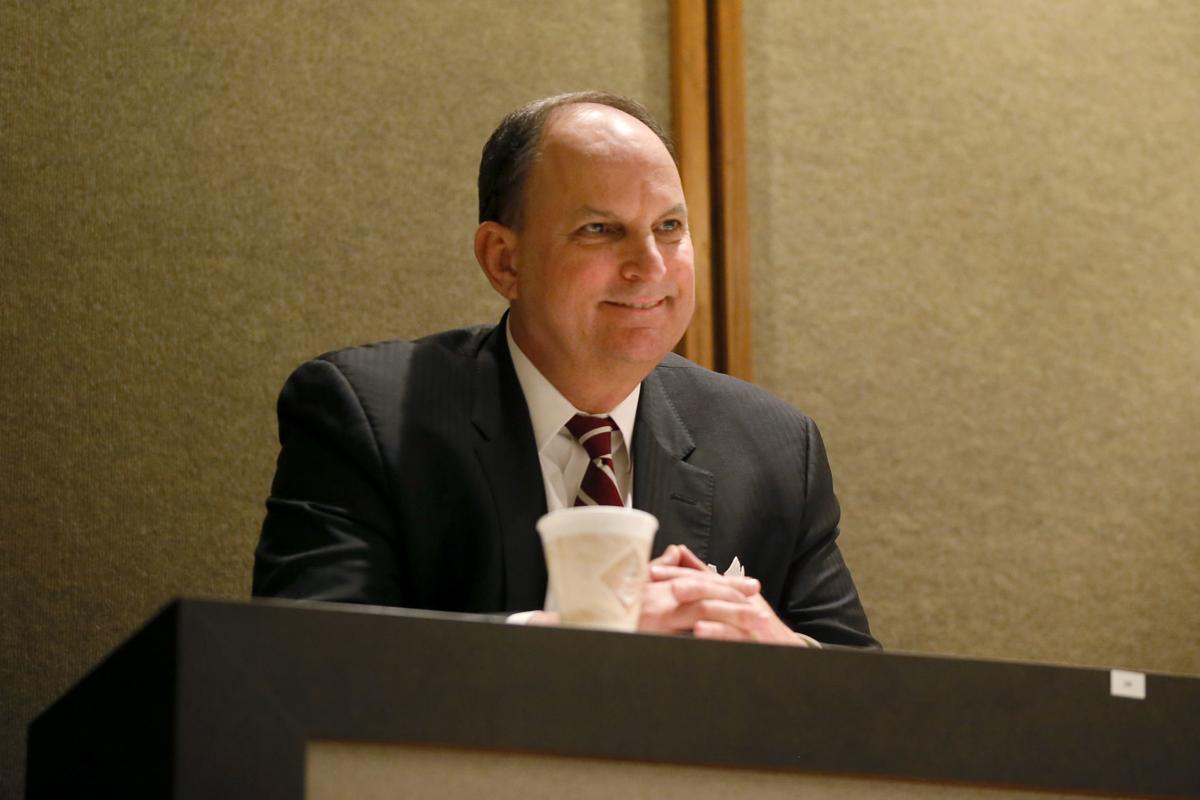 We were a country divided before the pandemic. The past nine weeks have done nothing but deepen the division. Here's an example based on my experience last week...
Oklahoma coach Lincoln Riley spoke strongly last Thursday about the need to be patient in returning players to campus. I wrote a column about that and posted it to my Twitter feed.
One fella responded by tweeting: "I already believed (Riley) was a thoughtful guy. Impressive answer on so many levels."
Another tweeted derogatively: "Soy boy."
I worry the barriers between us, and our attitudes as a result, will eventually force a tipping point. I'm bracing for the possibility it will arrive in November with the election, regardless of the outcome, though I'm not sure we'll make it even that far.
Not with something as simple as posting a link on social media, or wearing a mask into a store, revealing the chasm between our two realities.
So now you know what made me think last week. That wasn't all.
This made me think
Nicholas Piotrowicz's bulletin in the Toledo Blade last Friday: "The Mid-American Conference will end the practice of home teams staying in hotels the night before football games."
Here's a cost-cutting decision all NCAA conferences should make by noon today. It probably should have been made before the pandemic, but back then most schools needed excuses to spend the millions they were making off college football. What says lavish, spoiled spending like moving the home team into a hotel Friday night?
Coaches claim it's a camaraderie deal. Really? These days, you can host team meetings, walk-throughs, dinners and even movies without leaving campus, the facilities being so opulent and mulit-purposed. Keep the players in the football complex until 10 or 11 then send them home to sleep.
If coaches are worried their kids won't go home, or won't sleep once they get there, and therefore champion the need to wrangle them in a hotel instead, let me ask a question: What makes football players so untrustworthy?
I don't remember this being a thing for basketball, baseball, softball, soccer, volleyball and tennis players. Those coaches, like the ones in football, base everything they teach on discipline.
Doesn't say much about discipline to have to house 100 football players in a hotel the night before home games because they can't be trusted. Says more about hypocrisy.
Suggestion to the Big 12, American and every other Division I conference now that COVID-19 is threatening your old ways of life on Easy Street: Let your football players sleep in their own beds Friday nights before home games. Someone should have shown you this way a long time ago, but be grateful the MAC is doing so right now.
And this made me think
Joe Castiglione's weekly visit with Toby Rowland on Norman's Sports Talk 1400 The Ref is appointment radio. Listen to this line from the OU athletic director's appearance last Friday morning:
"It's kind of interesting. For a few weeks there were people arguing that we didn't listen to the medical experts soon enough or didn't see the signs, which started this approach of tamping down the spread of this virus. Now we're seemingly moving right past what some of the medical experts are telling us to try to open up. And I get it. We all want to try to get out and do a few more things.
"But we have to be very smart about it. I just try to encourage everyone to pay attention to those guidelines outlined to try to protect everybody."
Castiglione, as you would suspect, backed Riley's sermon on patience unconditionally.
And this made me think
Sunday morning, I watched my first live game since Oklahoma State opened the Big 12 Basketball Tournament against Iowa State March 11. It was a German Bundesliga soccer match.
Players celebrated goals by bumping elbows. Substitutes sat six feet apart in the stands with masks on. Everyone in the stadium except the players and referee on the field, and the two head coaches on the sideline, wore masks.
Fans weren't allowed and there was no stadium public address announcer that I could hear. That made it easy to pick up the sound of the ball popping off players' cleats on contact, and even bouncing off the turf. I could hear all sorts of player chatter, even if I didn't understand a lot of it.
It was like watching a scrimmage, even as the pace was very much game speed.
I prefer the pre-pandemic version with fans, noise and drama, but it was fascinating to watch just the same.
I wonder what kind of precursor this is to the return of team sports here in the States.
---
Featured Sports Video
Guerin Emig
918-629-6229
guerin.emig
@tulsaworld.com
Twitter:
@GuerinEmig
Be the first to know
Get local news delivered to your inbox!