We should do as Jim Valvano once famously suggested and laugh, think and cry every day. Can't do it daily? Do it weekly.
Here's how that went for me last week...
This made me think
Last Friday's media call with Bill Hancock, executive director for the College Football Playoff.
Hancock is an all-time great guy, and an all-time master of the vague answer. That struck me when I saw the transcript of the teleconference he conducted after the CFP's management committee Friday agreed to advance the CFP working group's expansion proposal to university presidents for further consideration.
I thought it might serve us well to use this space to provide two answers from the teleconference. One from Hancock as he actually responded to reporters' questions about CFP expansion from four to 12.
And one from you, me and anyone with a vested interest in CFP expansion that cuts more directly to the chase.
Q: Any discussions about reexamining the quarterfinals and putting those on campus rather than in bowl games?
Hancock: "There wasn't any significant discussion of that today."
You and me: "There doesn't need to be any significant discussion of that because the working group's proposal got this right. First-round games involving 5 through 12 seeds on campus, quarterfinals and semifinals incorporating the bowls. Perfect."
Q: Wondering if anyone shared what their presidents have been telling them between the (CFP expansion) announcement and today's meeting. Have any of those concerns or issues been raised here?
Hancock: "Not about specifics to the proposal. But almost everybody said we need more time to discuss this with our presidents back on campus, and AD's, coaches and student-athletes."
You and me: "We absolutely need more time to discuss this with our student-athletes. Matter of fact, we need to commit more time to discussing everything we do with our student-athletes, especially coming off a year in which the student-athletes were often our voices of reason."
Q: How would you describe the general reaction to what was presented, especially around the number? A lot of people outside were surprised that it was 12, not eight or six or whatever.
Hancock: "Generally the first impression was that the working group did a great job and we're pretty happy with what they came up."
You and me: "The working group did do a great job. While outside people fixated on round tournament numbers like eight or 16, they came up with 12. That isn't an excessive number. That does open the door to CFP opportunity (see: Group of Five conferences like the American).
"Another bullseye. End of discussion."
Q: Have you talked about making sure the selection process will incentivize teams to schedule marquee nonconference games?
Hancock: "The working group did spend plenty of time on that. They feel this proposal will make the regular season better."
You and me: "The working group didn't spend much time on that. They didn't need to. They can plainly see there are six at-large teams in the proposed expansion. At-large teams who win big nonconference games will be considered favorably when comparing CFP resumes.
"The other six teams in the expanded playoff are the highest-ranked conference champions. Power Five conference champions tend to be ranked pretty high, regardless of how they do in those marquee nonconference games.
"The incentive to schedule bravely in September remains."
Q: Is there a sense the Power Five is willing to give back a 12th regular season game or conference championship game to gain something bigger on the back end? It just seems like this is an unwieldy add-on at the end that's going to create a lot of tough circumstances for people.
Hancock: "You have to remember that conferences have contracts for the conference championship games, television contracts and venue contracts that extend a fair amount of time into the future. So those elements have not been discussed at length."
You and me: "It's a fair question. A 5-seed that makes it to the CFP final faces a 17-game schedule, assuming it qualifies for the playoff by winning its conference championship. Seventeen games. For unpaid so-called amateurs...
"Remember what I said about discussing this at length with the student-athletes themselves?"
Q: What do you think might be unintended consequences for the bowl system under this proposal?
Hancock: "This is Bill Hancock's personal opinion, but there will always be a place for bowls in college football."
You and me: "The profile of lower-tiered bowls has always suffered under the higher ones. We never thought much of the Fiesta or Peach until they joined the CFP rotation.
"The difference now is players with professional potential have figured out there is a risk/reward to playing in the lower ones. That isn't going to change with an expanded playoff."
Q: You've been saying this couldn't be implemented this year. Is 2022 off the table?
Hancock: "Yes. Not to say that it will happen then, but that's the earliest it could happen."
You and me: "2022 is not off the table. If the presidents, ADs, coaches and especially the student-athletes agree to expansion, we'll meet with ESPN and bowl reps and expand next year. To do otherwise wastes time and money, since the new playoff media contract should be more lucrative than the current one."
Q: I was just curious if the Big Ten or Pac-12 brought up the Rose Bowl, where it falls on where the Rose Bowl could fit into this.
Hancock: "It came up today, the importance of the Rose Bowl to all of us who love college football."
You and me: "The Rose Bowl is important to all of us who love college football. But if they can't get past their Big Ten/Pac-12 sanctimony and join the rest of us in 2021, we can always ask the Jimmy Kimmel LA Bowl to replace them."
Q: Has your TV partner been involved in the discussions yet, with ESPN in the room in one way, shape or form?
Hancock: "No, they weren't involved."
You and me: "Define 'involved.' If by 'involved' you mean in the back of every CFP committee member's mind in everything he or she does? Yes, they are involved."
This made me laugh
The Jimmy Kimmel LA Bowl became a real thing as of last Wednesday. Our sacred bowl system at work, sports fans.
This made me cry
I watched a Copa America soccer match that took place in an empty Brazil stadium last week. Imagine Yankee Stadium sitting fans-less during a baseball game after all this time still.
Season in review: Was 2020 season a success for Sooners? Definitely yes
Watch Now: Eric Bailey reflects on OU's 2020 season
Can the 2020 season be considered a success?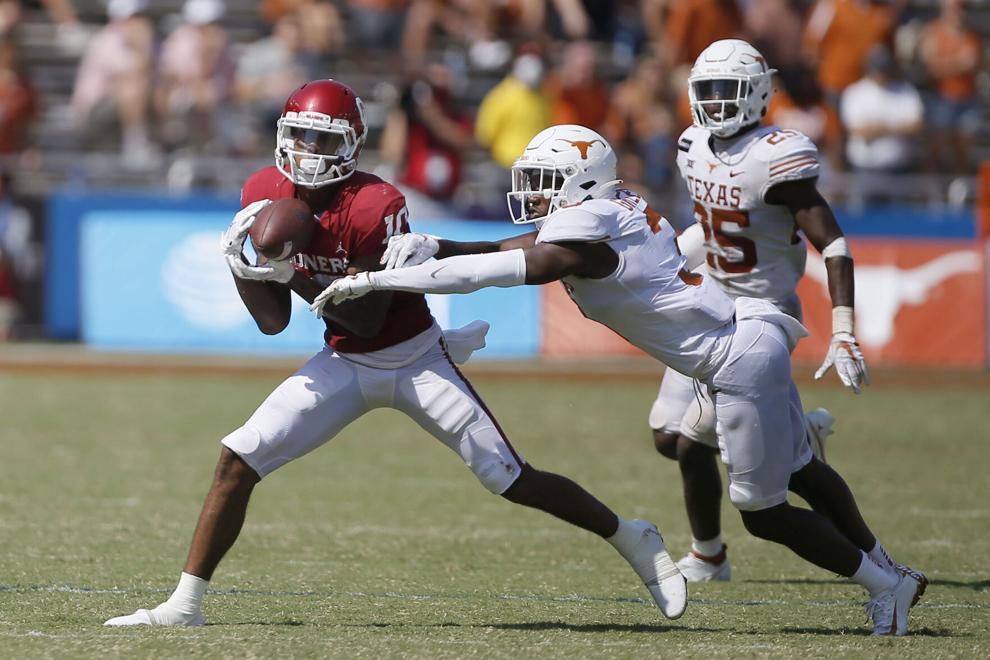 Offensive MVP: Spencer Rattler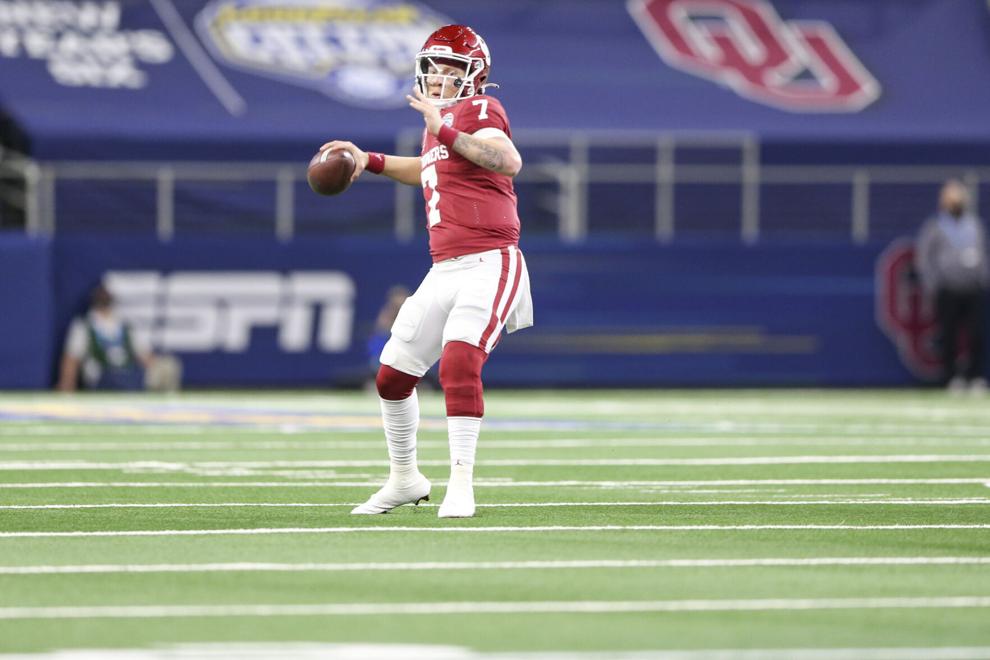 Defensive MVP: Isaiah Thomas
Assistants of the year: Calvin Thibodeaux and Jamar Cain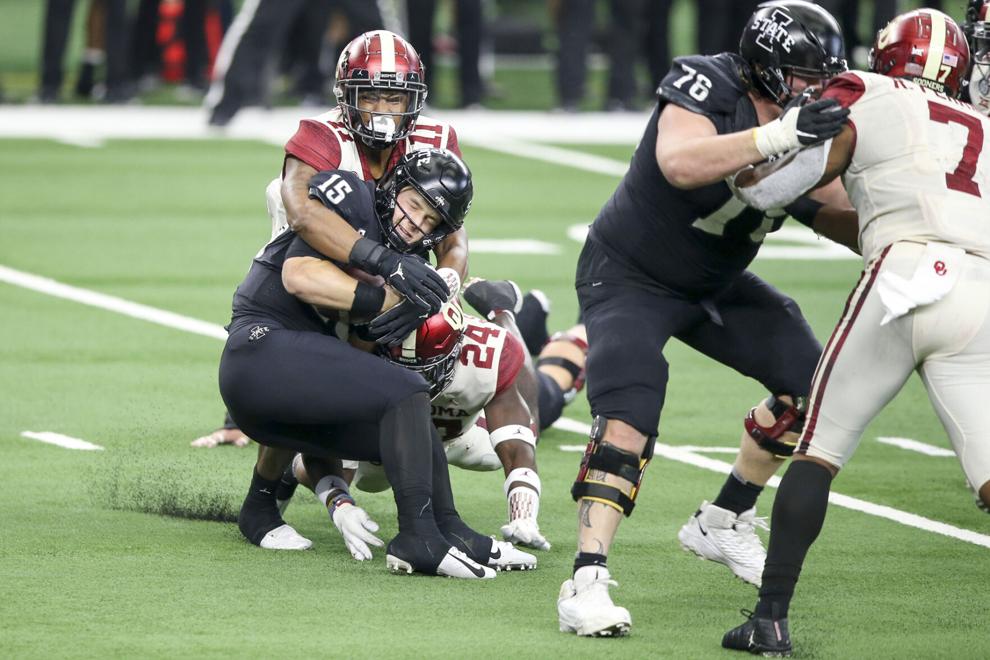 Offense grade: B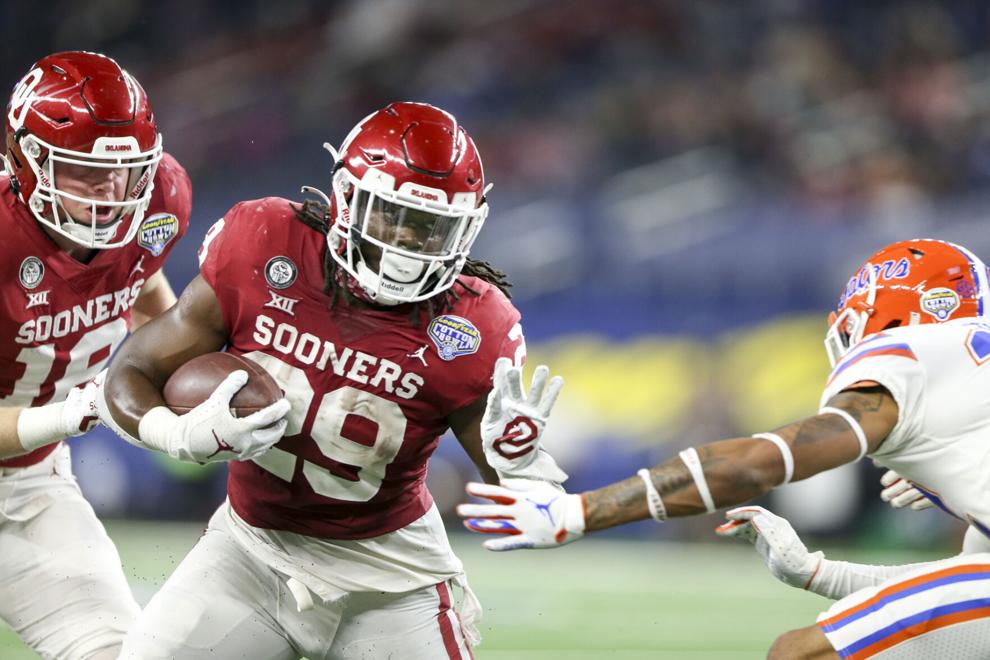 Defense grade: A -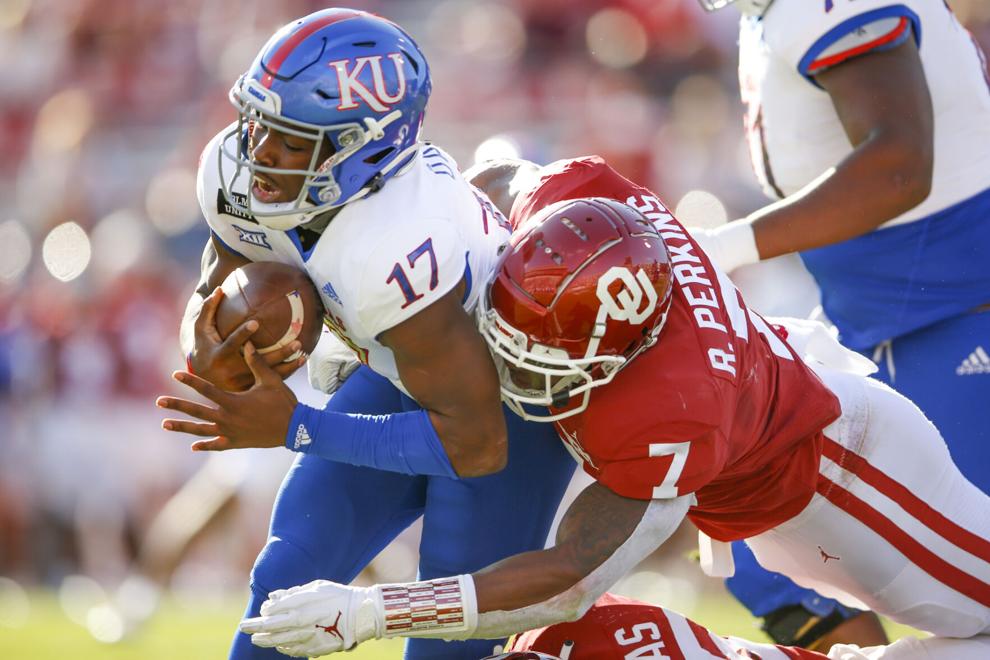 Special teams: B -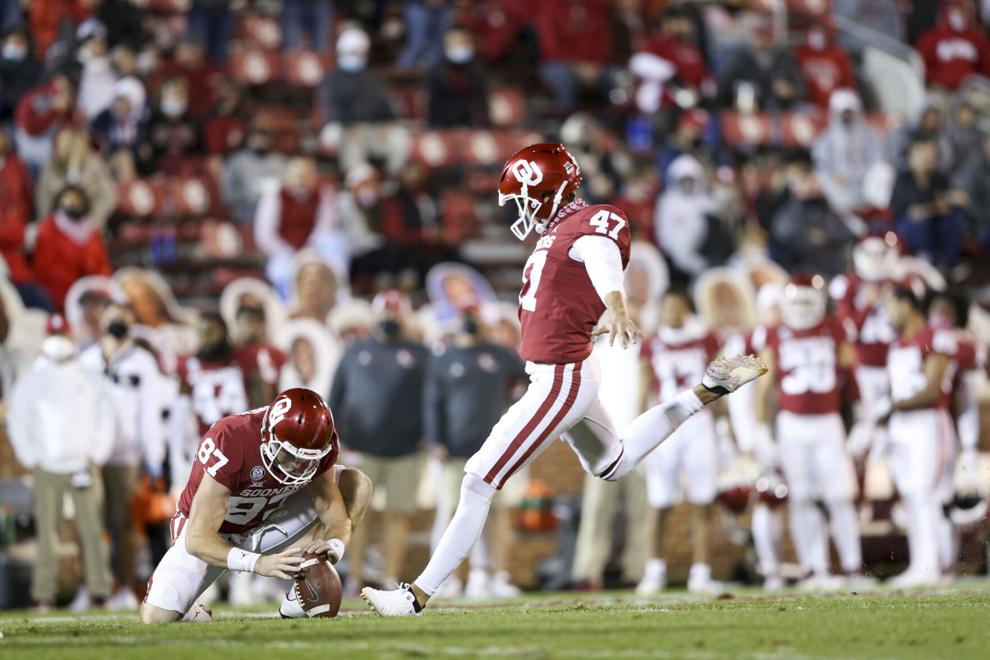 Top three wins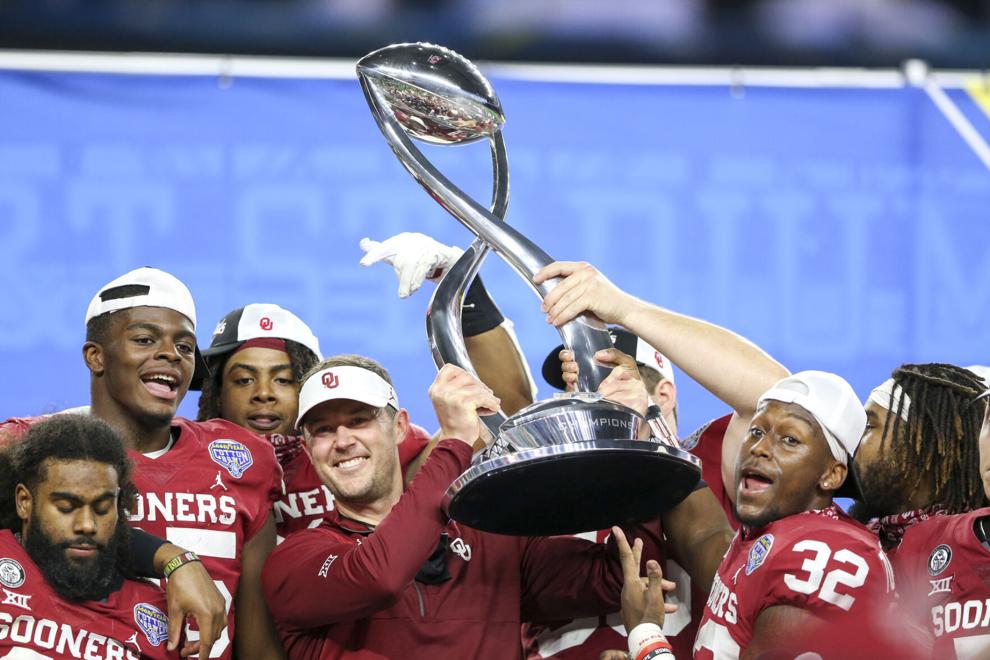 Worst three moments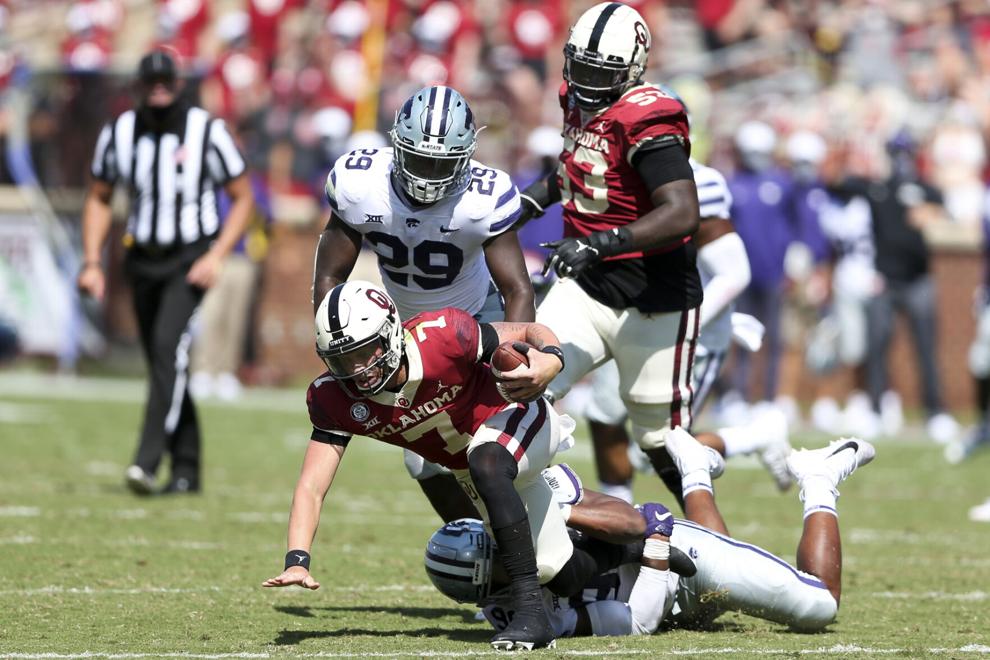 Three questions entering 2020 (and what the answers turned out to be)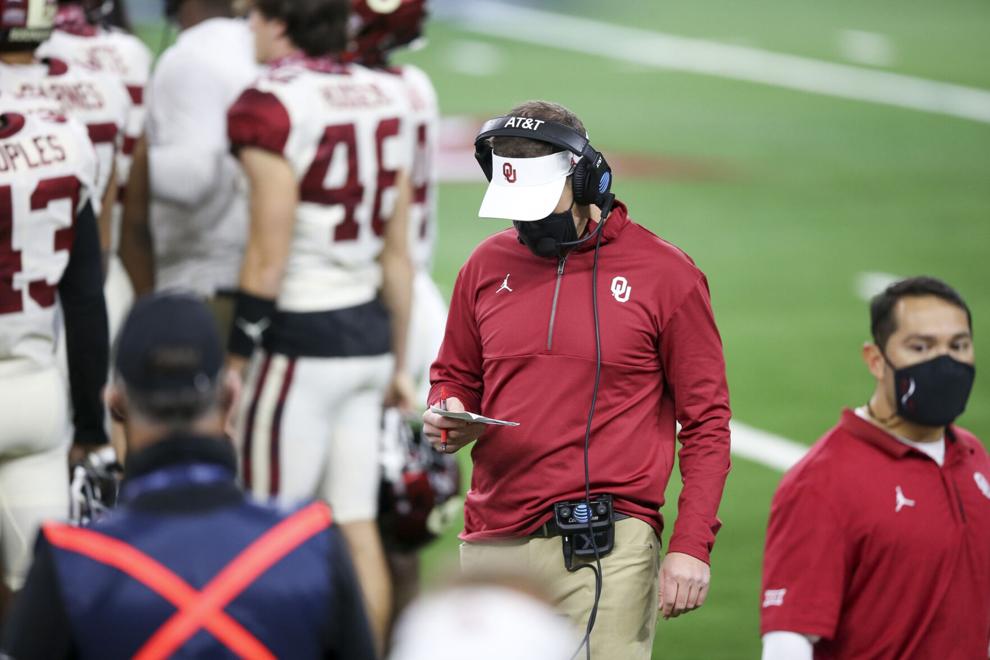 Top question entering 2021: Can Oklahoma win its first national championship since the 2000 season?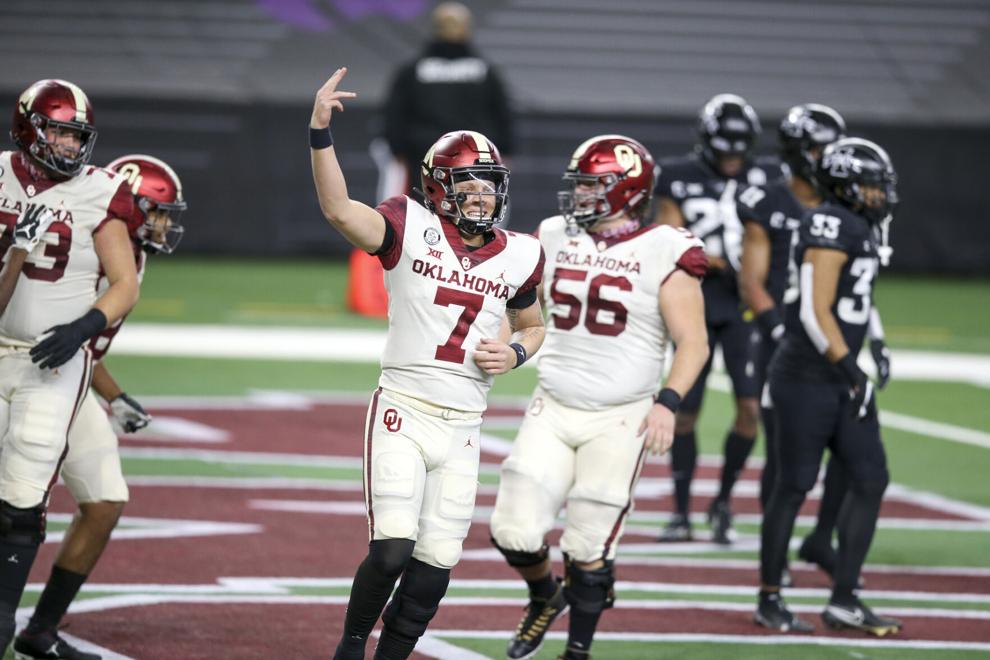 A look at Ian Maule's best photos from Wednesday's game.
12 months for just $26