Laughing, thinking and crying on my final Couch Potato Saturday (thanks a lot, COVID) of the college football season...
This made me laugh
Barry Switzer's appearance on Fox Big Noon Kickoff before the Oklahoma-Nebraska game.
"The King" was on for 10 minutes. They should have kept him on set the whole two hours.
In 10 minutes, Switzer reflected on the Game of the Century (paraphrasing: "should have given it to Greg Pruitt more"), teased Reggie Bush about why Bush never would have played in his OU wishbone ("you would've had to block"), was charmingly self-deprecating ("in Norman I tell kids chewing on their bubble gum and looking at their phones 'I'm the old Bob Stoops'") and got off the best line of the whole show.
When the crew brought up Switzer's trademark fur coat, Switzer said: "Reggie said you get fur coats when you come to Oklahoma... Hey, when you go to Nebraska to play, you need that sonuvab**** on."
This made me think
Saturday marked the first time I watched Bob Stoops as a Fox TV analyst. It won't be the last. He's good.
In pregame, Stoops predicted Nebraska would give the Sooners a tougher game than we anticipated. He was right.
At halftime, Stoops encouraged OU to run the ball to pull Nebraska out of its protective zone pass defense. Eric Gray carried on three of the first five plays of OU's second half-opening touchdown drive.
Stoops ventured into Ohio State's defensive issues during the pregame show, said the Buckeyes were too predictable during their loss to Oregon. That foreshadowed Tulsa quarterback Davis Brin's success (428 yards) later Saturday.
Fox hired Stoops to educate viewers, not entertain them, but he does have a personality that makes for occasionally fun television. Stoops enjoyed his interplay with both Switzer and former Florida coach Steve Spurrier during Spurrier's appearance from Gainesville.
Spurrier told the story of Stoops' first time trying to stop his vaunted Gator offense in practice, when he yelled across the field: "Hey Stoopsie! You gonna force a punt this year or what?"
Stoopsie laughed as hard as everyone else on the set.
They started the show discussing Clay Helton's firing at USC. They got around to asking Stoops if he was a candidate for that job.
"I've only been on the set three times and you're already getting rid of me," he answered. "Listen, I love too much working with you guys, what I'm doing. I love watching my son (Drake, an OU receiver) play. I've got another one coaching. That's all I'm interested in doing right now."
Urban Meyer was a solid analyst on the Fox set, but he had the charisma of a toilet brush. Basically because he is a toilet brush (Google "Courtney Smith Diana Moskovitz" this week).
Stoops is an upgrade. He helps Big Noon Kickoff close the gap, just a little, beneath ESPN College GameDay.
This made me drop my jaw and then think
It's a lot easier to rewatch a spectacular play in the privacy of your home than in the commotion of a press box. Fox went to commercial after D.J. Graham's are-you-kidding-me fourth-quarter interception of Nebraska quarterback Adrian Martinez.
I'll bet I watched the replay 20 times before OU's next play from scrimmage, savoring Gus Johnson's squealing call of Graham's acrobatics every time.
After everyone calmed down some, I came up with a new ranking of all-time OU catches against Nebraska:
1 – Graham's one-hand, full-stretch, backwards-dive, six-feet-off-the-ground pick of Martinez;
2 – Andre Woolfolk's Lynn Swann imitation in 2000, where he leaped to catch Josh Heupel's bomb, deflected the ball skyward with his leg, landed on Owen Field, then reached out to catch the ball with his left hand before it landed;
3 – Keith Jackson's one-hand, outstretched snag, and then run, to set up OU's miraculous Big Eight championship win in Lincoln in 1986.
This made me cry
The TV cameras catch things that the eyes miss inside the stadium. They caught something beautiful during TU's 41-20 loss at Ohio State Saturday.
Philip Montgomery's son, Cannon, scored his first college touchdown in the third quarter. He celebrated a bit with teammates, then approached the referee and asked for the ball.
The FS1 production cut to TU fans celebrating, then to a replay of the 21-yard score, then to the extra point in which Montgomery held for kicker Zach Long. Cut from Long's PAT to Montgomery walking purposefully toward someone or something, then cut to commercial.
Coming back from break, the cameras stayed on Montgomery celebrating a little more on his sideline. Eventually, FS1 showed a replay of Montgomery embracing his dad as the two met following the PAT.
Montgomery had the ball by then. It sort of looked like he wanted to share it with his dad.
I'm a sucker for father-son moments. I'm proud to admit that.
I'll bet Philip Montgomery is, too.
Throwback Tulsa: Bob Stoops' retires as OU football coach; Lincoln Riley promoted on this day in 2017
Bob Stoops retires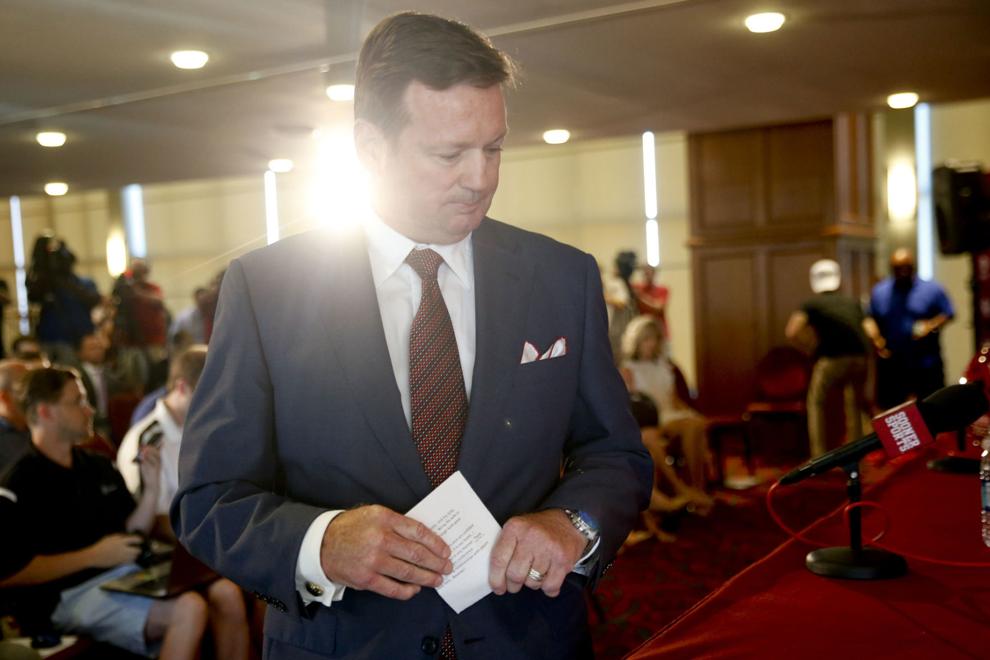 BOB STOOPS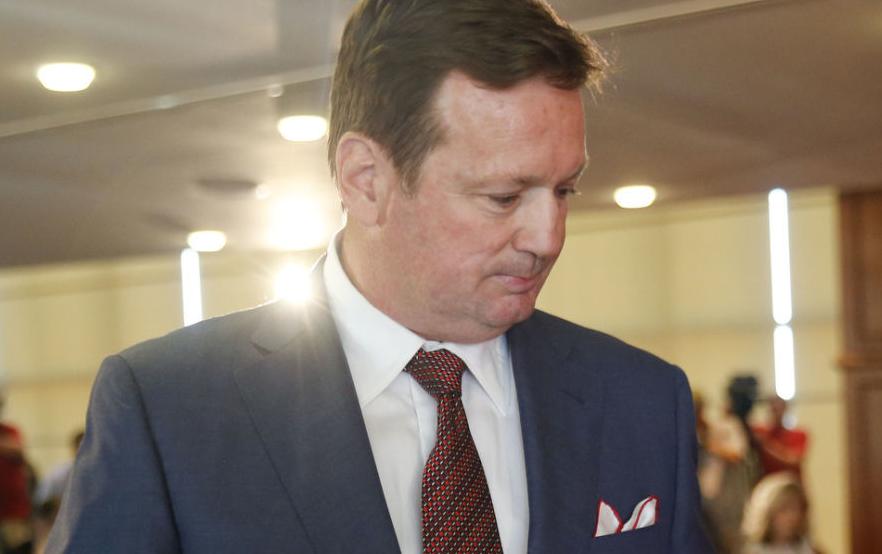 Bob Stoops retires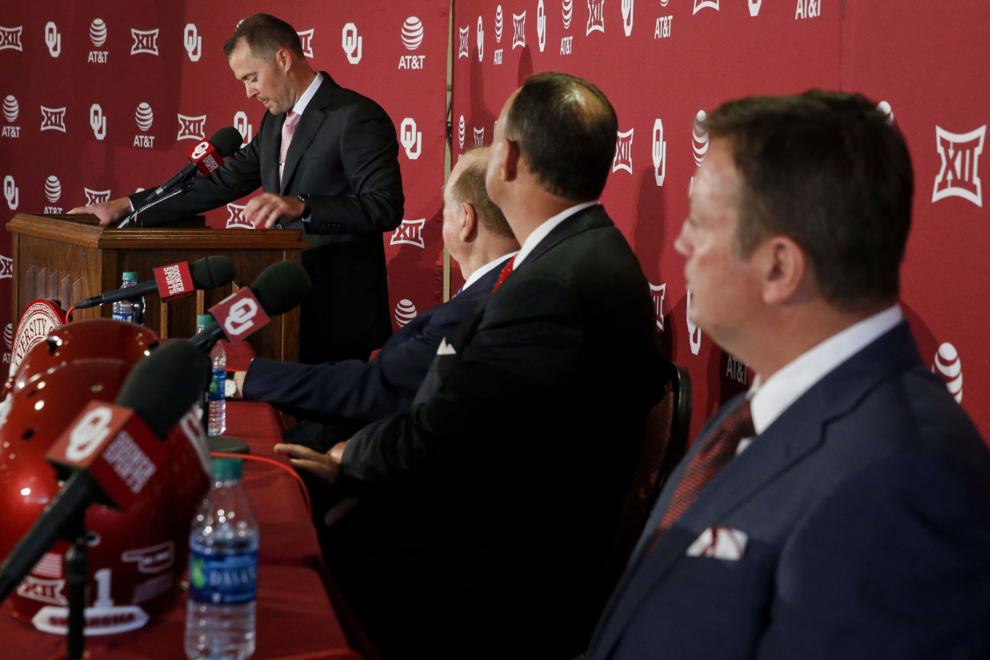 Lincoln Riley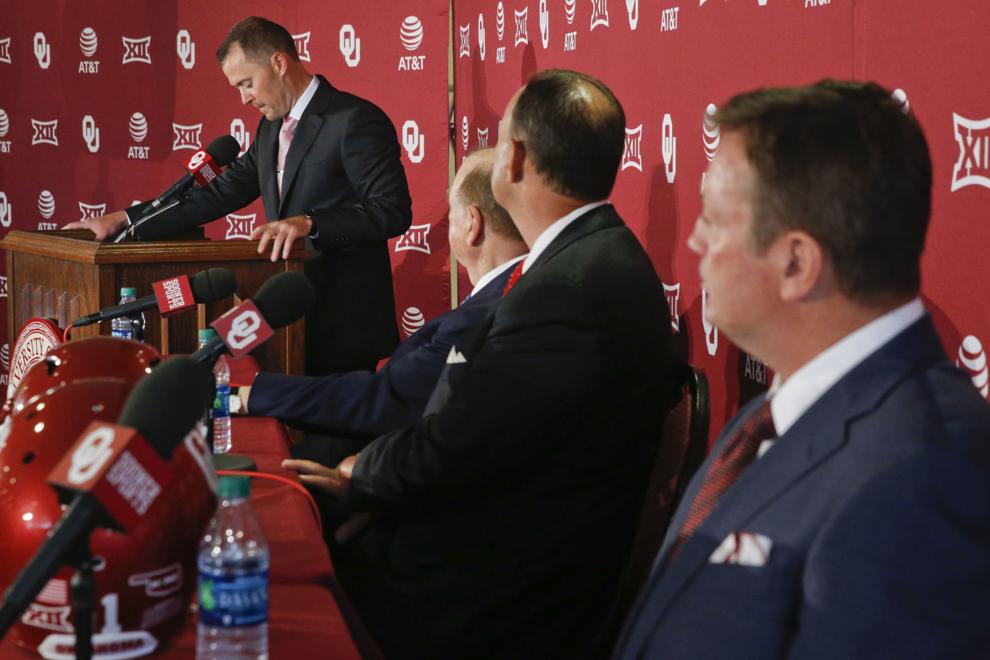 Bob Stoops retires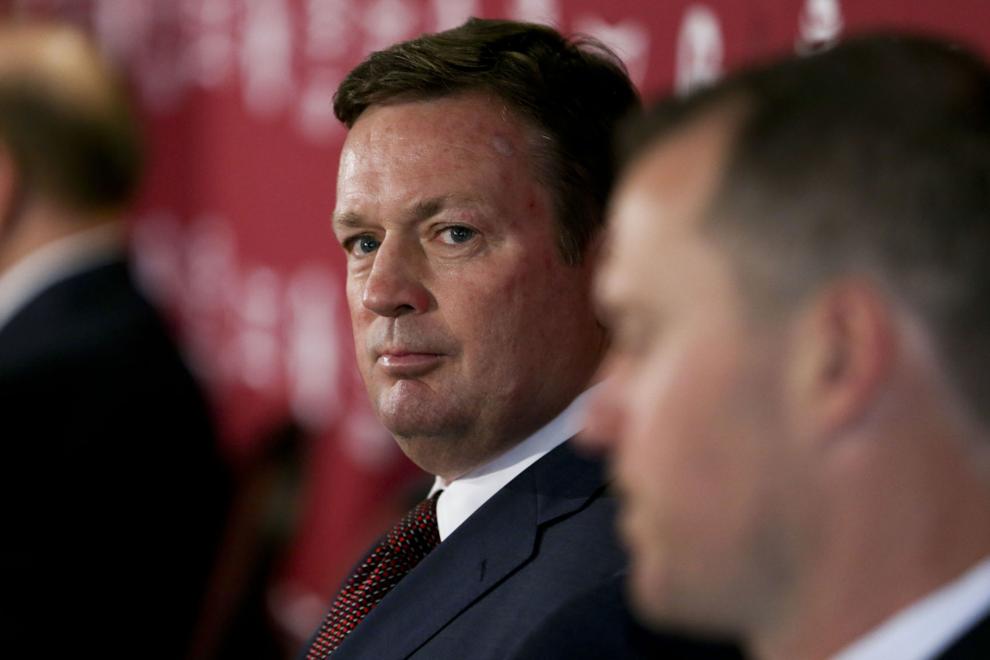 Bob Stoops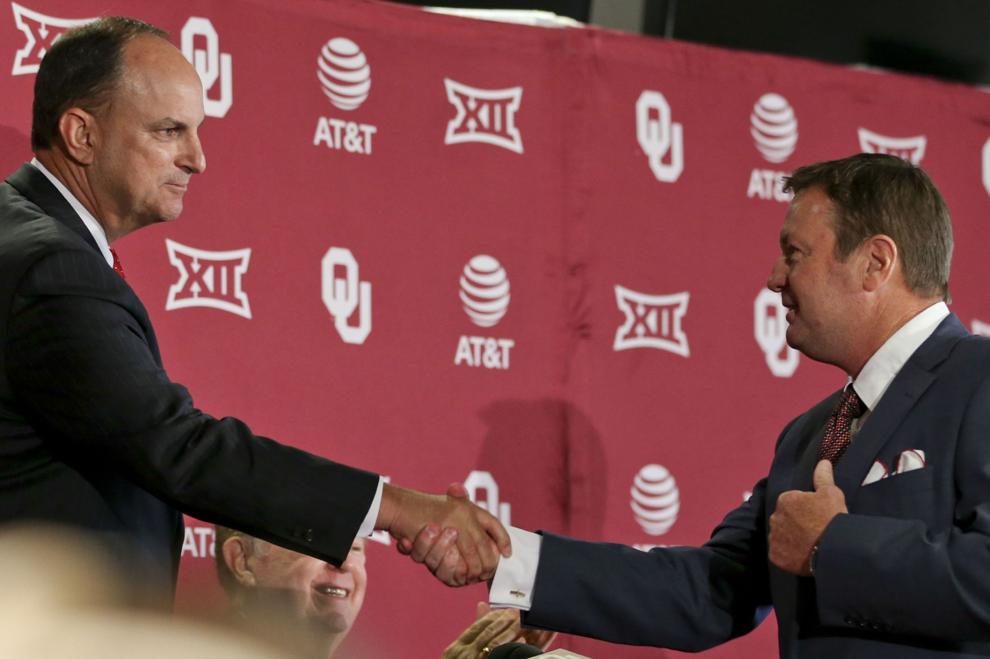 Bob Stoops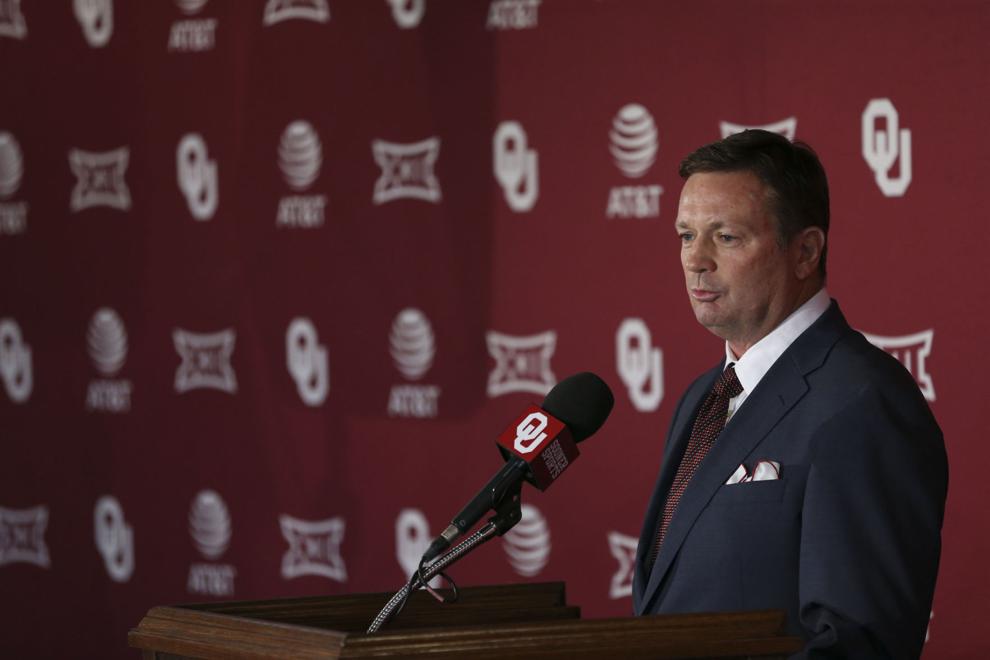 Bob Stoops retires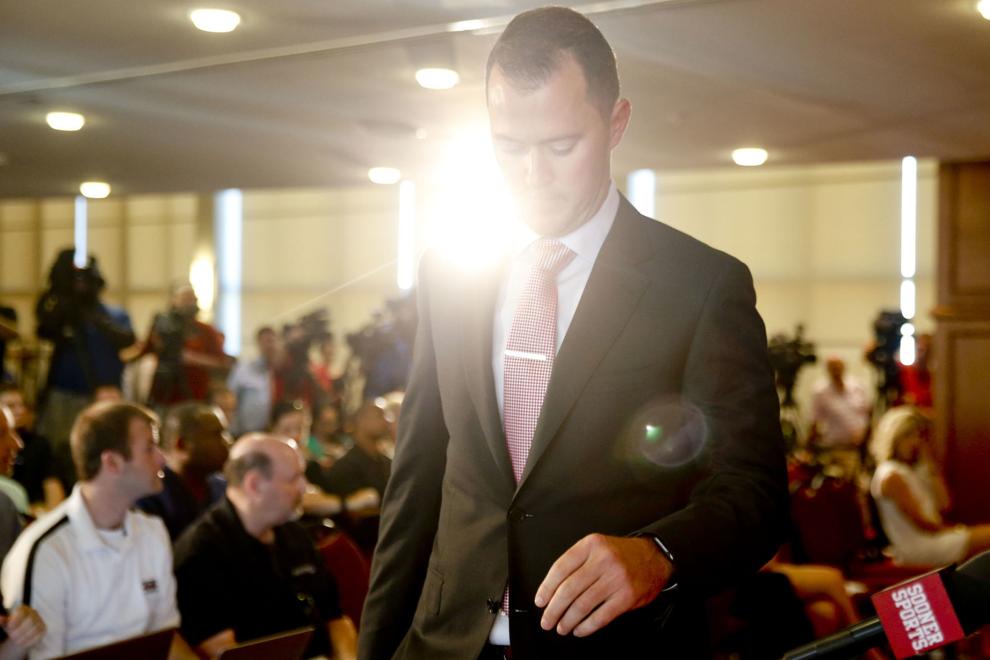 Bob Stoops retires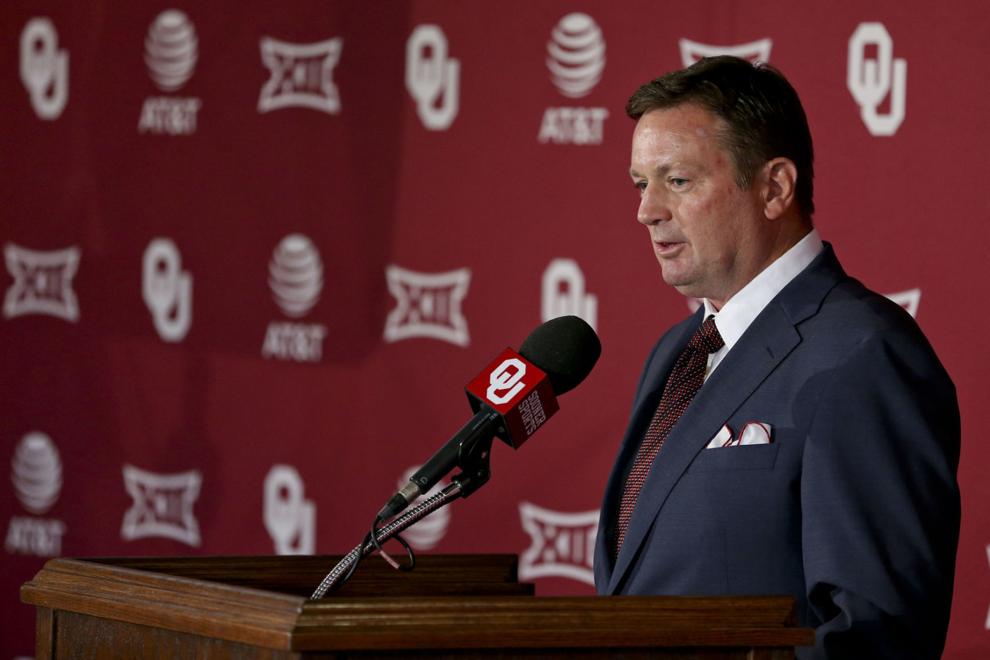 Bob Stoops retires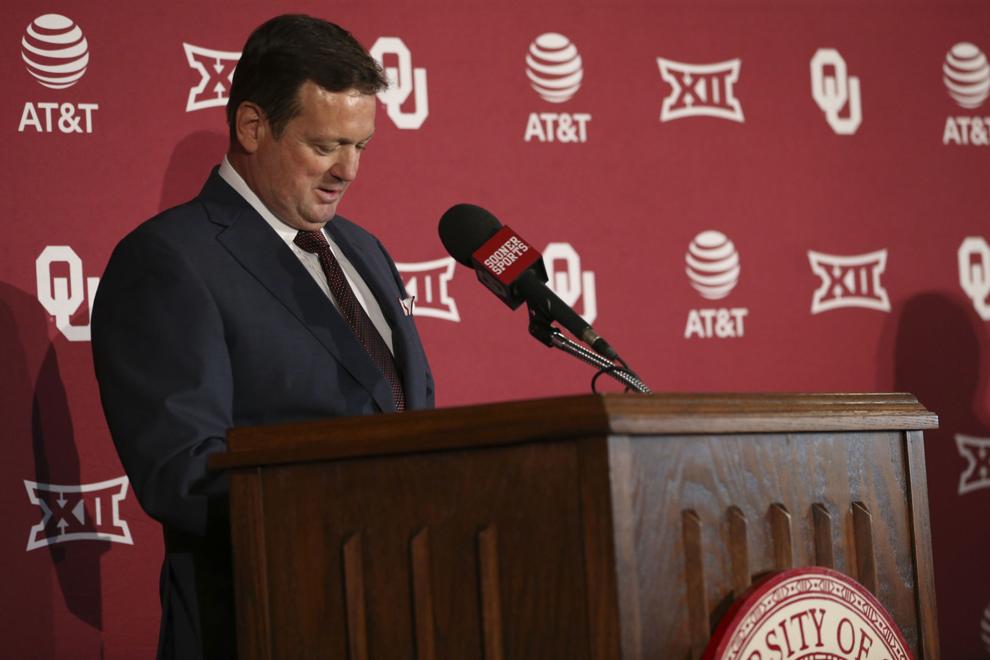 Bob Stoops retires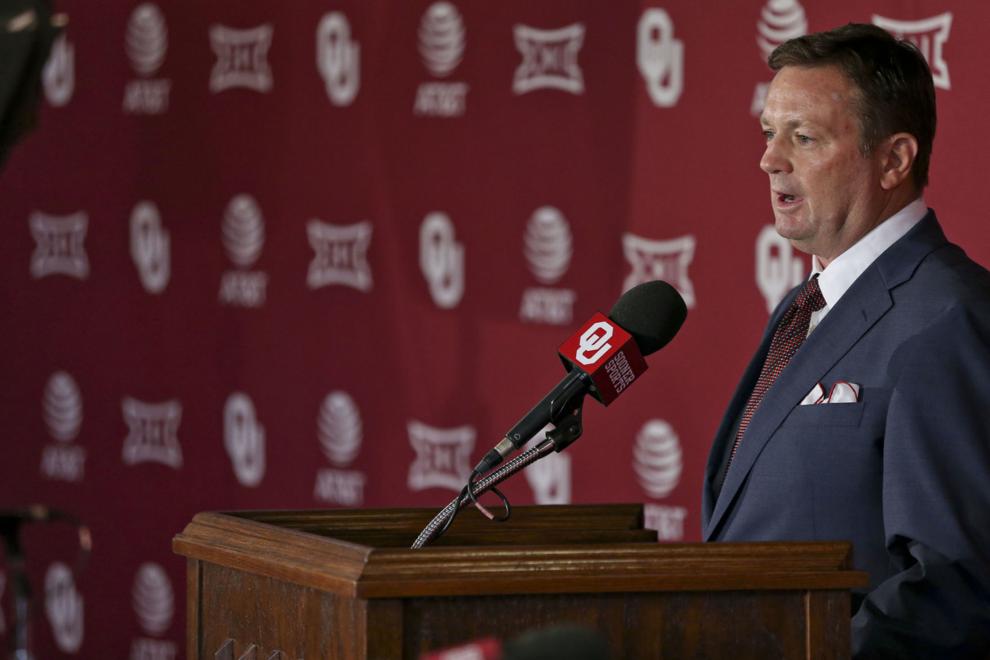 Lincoln Riley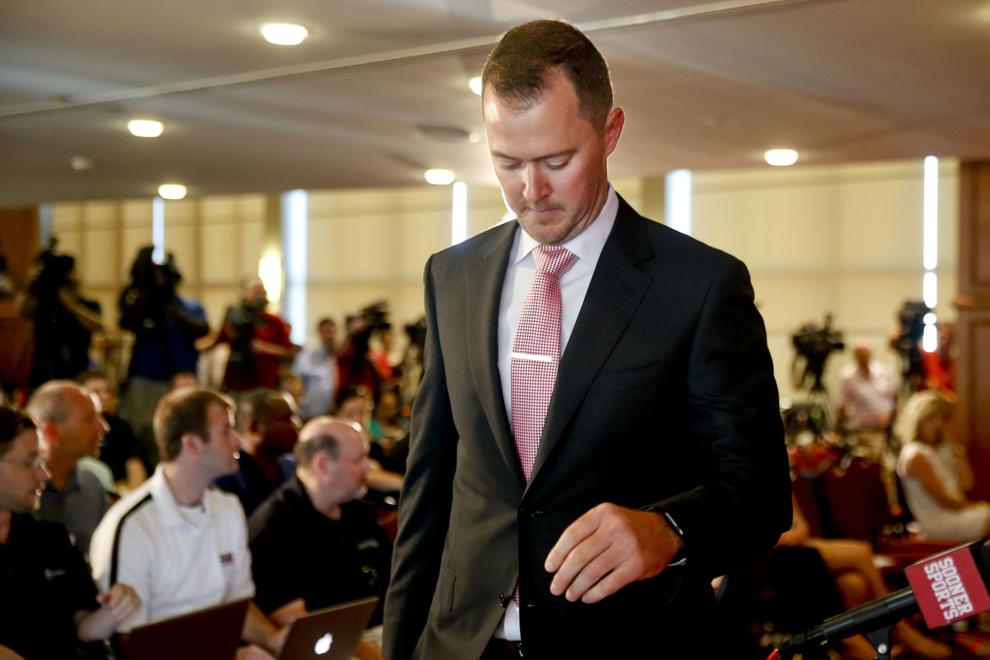 LINCOLN RILEY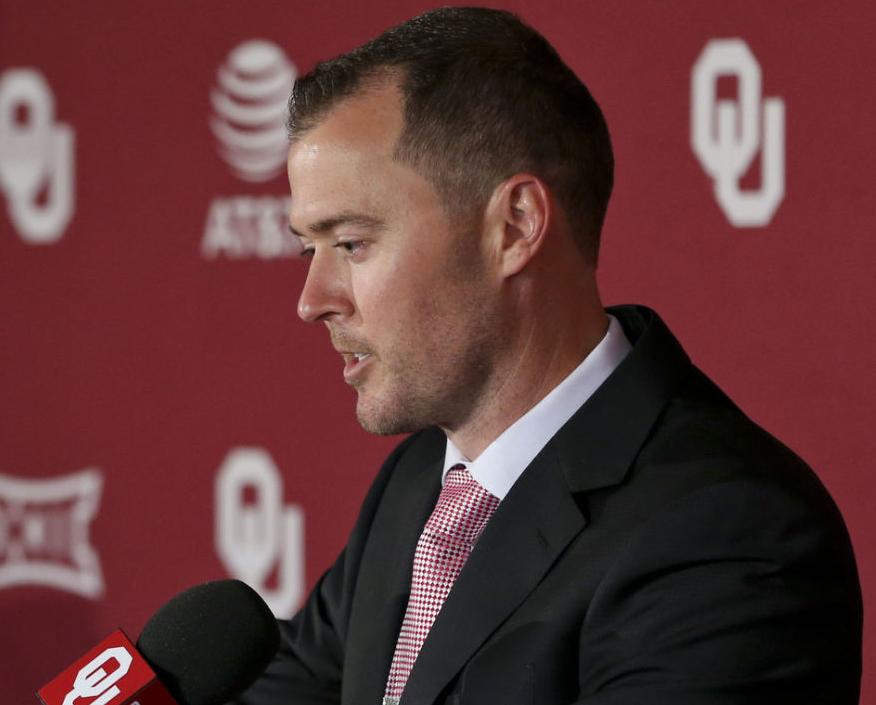 Bob Stoops retires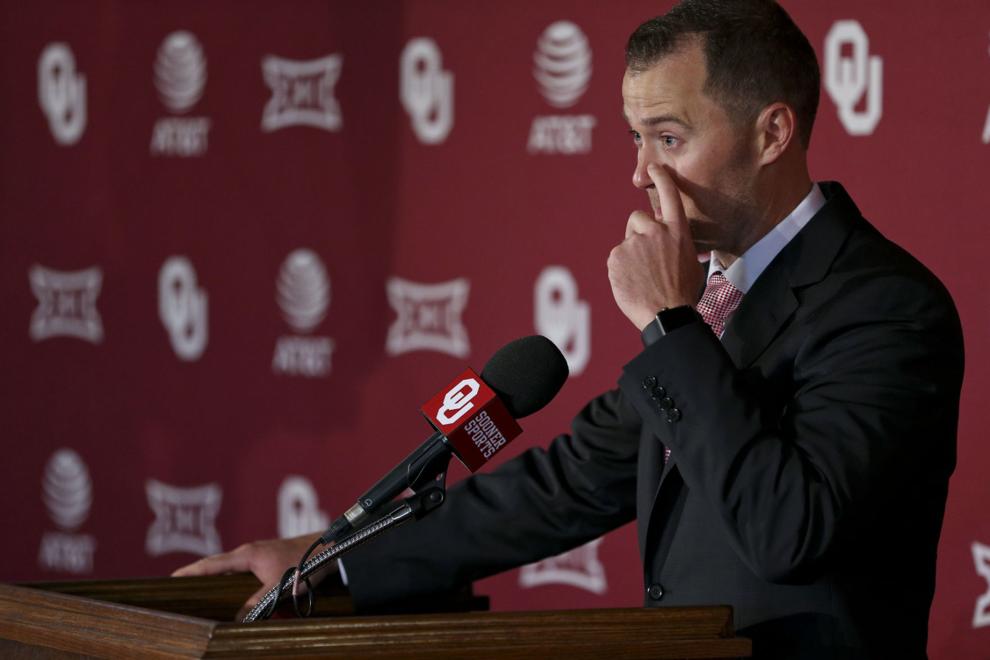 HIDE VERTICAL GALLERY ASSET TITLES
$3 for 3 months