Among the demonstrators holding signs reading "Black Lives Matter" and "He Can't Breathe," a young African American took the megaphone Sunday in his hometown of Oklahoma City and announced: "My name is Justin Broiles and I play football for the University of Oklahoma."
We must listen to civil rights activists, community organizers and church leaders in the wake of George Floyd's death and America's visceral reaction. These are prominent people lending critical voice to a movement that eventually must lead to action.
Just don't tune out our college athletes. They have experiences and perspectives like we do. They are young and burgeoning with social awareness, like most of us were at their age.
They have platforms that we do not, that the activists, organizers and ministers do not. They reach masses others cannot.
Their messages should resonate just as deeply. Hearing them helps us toward meaningful action and effective change.
"Violence, that's not the answer. Burning stuff down is not the answer," Broiles told protesters in a video he posted to his Twitter account Monday. "We've got to educate ourselves. We've got to educate our youth to know that it is important to vote.
"I didn't think it was important to vote. Once I got my head right and I paid attention, it started to make sense ... It's our duty to get out and vote. We're the ones that can change it."
Let Broiles' message sink in. Let Creed Humphrey's.
"As a white male in this country, I feel as though it is my duty to stand up against this police brutality and obvious racism within our country," Humphrey, OU's All-American center, shared on social media Sunday. "There are certain things that I do not have to think twice about doing because of the color of my skin, and that is appalling to me."
Humphrey went on to post: "I have come to realize this has nothing to do with political views, it is completely humanitarian."
What a powerful message of decency. Imagine if it sunk in with Republicans and Democrats around here, whites and blacks, Sooners and Cowboys.
Imagine the potential impact of Amen Ogbongbemiga's social media expression.
"I just hope that the people that I have built relationships with can continue to educate their future children, who are the generation of the future, to understand that at the end of the day we are all one," the OSU defensive star posted Saturday.
Imagine the impact of Chuba Hubbard sharing a picture of a black demonstrator holding a sign reading "Justice for ! I left it blank because I'll probably need this next year."
It is as loud and clear from Hubbard's Canadian home as it is from Shamari Brooks' here in Tulsa.
"I hate to see my people hurting," Brooks, TU's running back from Union, tweeted Sunday. "We NEED change!"
It is as direct as Brooks' plea, as simple as OSU receiver Dillon Stoner's tweet — "Nothing changes if nothing changes" — and as nuanced as Chanse Sylvie's plan for "reforming policing in America."
"I am a 22-year-old black male who graduated from the University of Oklahoma in 2½ years," Sylvie posted in a social media document. "I am a current member of the Sooner Football Team..."
Sylvie went on to share his own experiences with police. He shared some startling statistics and more startling feelings.
"I am angry. I am frustrated. But most of all, I am afraid," he wrote. "I am afraid that 20 years from now, I will have children who are still dealing with systemic racism just like I face today."
Listen to our college athletes. Listen to how they feel and what they want to do about it.
Sylvie proposes a four-pronged plan toward police reform. It involves standards of force, public disclosure of civilian complaints and independent investigation of misconduct allegations.
"Eventually, the protesting will come to an end, and when the dust settles what will come from this outcry?" Sylvie wrote. "Will George Floyd's death be a distant memory, or will it be the defining moment that leads to effective solutions?"
A 22-year-old OU defensive back begs our attention four years after a 22-year-old TU defensive back did so. Keanu Hill knelt in protest of the racism that Sylvie and all of today's athletes now confront.
We chose to debate the principles behind the national anthem instead of police brutality. Look where that got us.
This time nothing less than our full attention will do, directed toward our social, civic or spiritual leaders, however you choose.
Toward our athletes as well. The college athletes right here in our state.
"We all know that the time for change is long overdue," Sylvie wrote, "and I want to be a part of it."
If you want to be a part of it, you will listen and follow his lead.#WeCan'tBreathe hold a press conference at City Hall
Tulsa mayor, police chief meet with #WeCantBreathe organizers
#WeCantBreathe Press Conf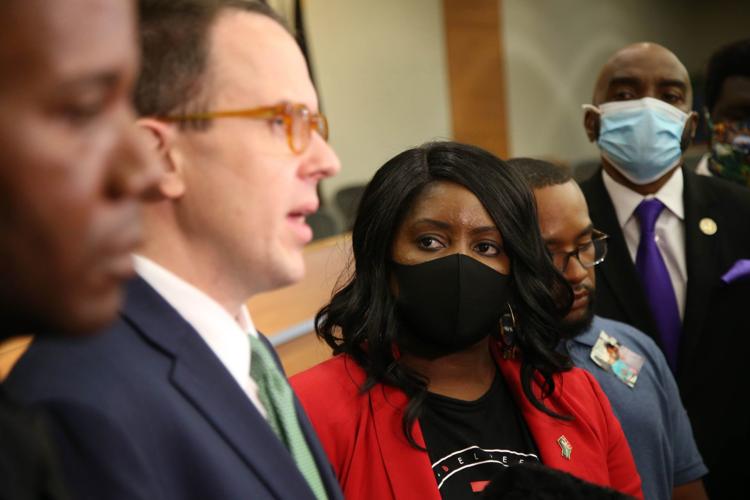 #WeCantBreathe Press Conf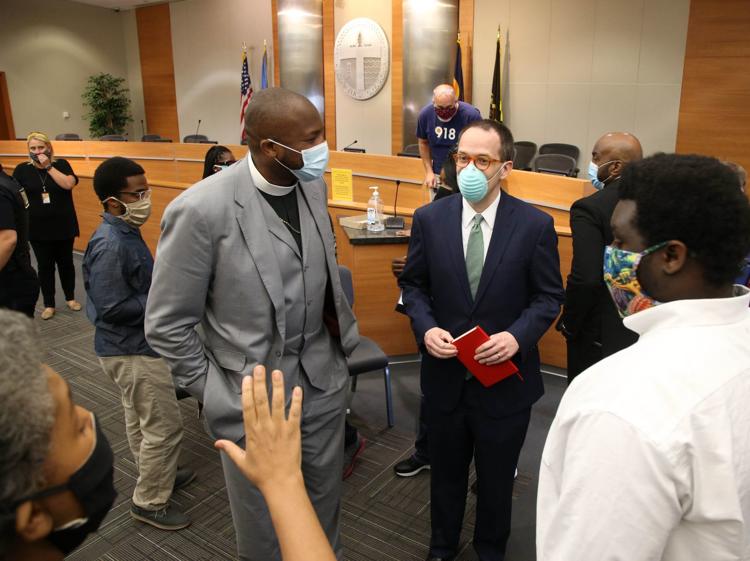 #WeCantBreathe Press Conf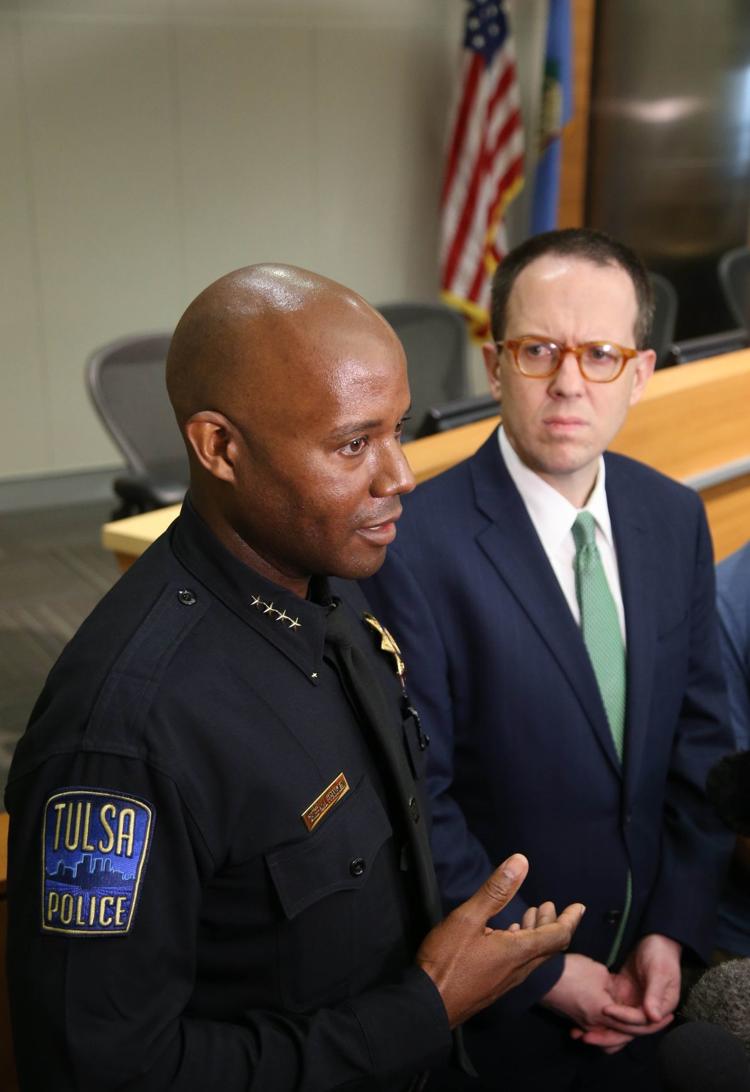 #WeCantBreathe Press Conf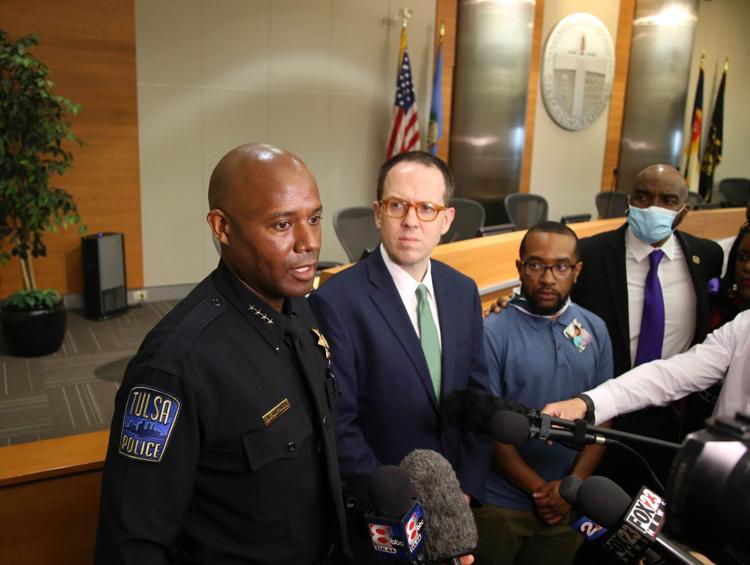 #WeCantBreathe Press Conf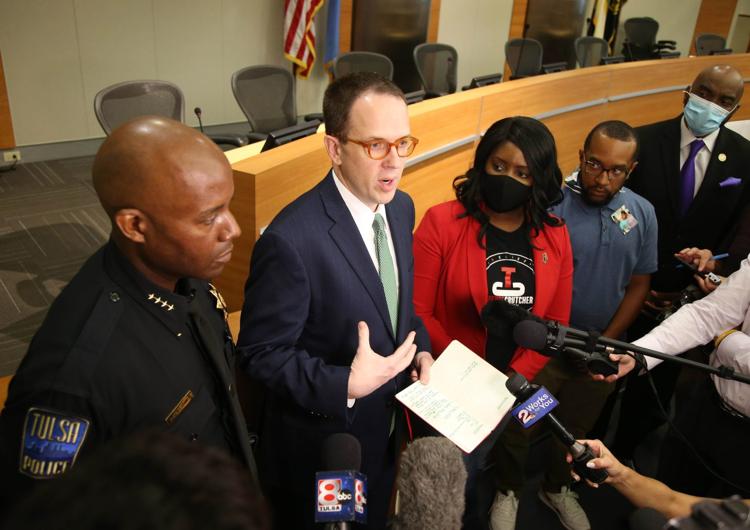 #WeCantBreathe Press Conf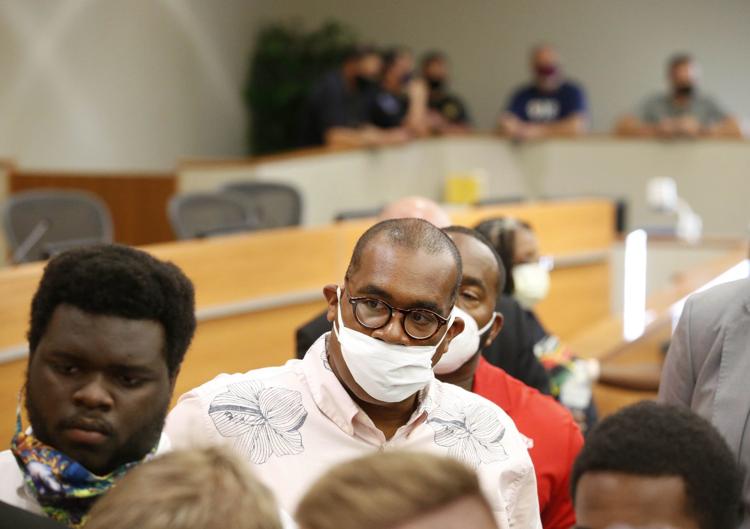 #WeCantBreathe Press Conf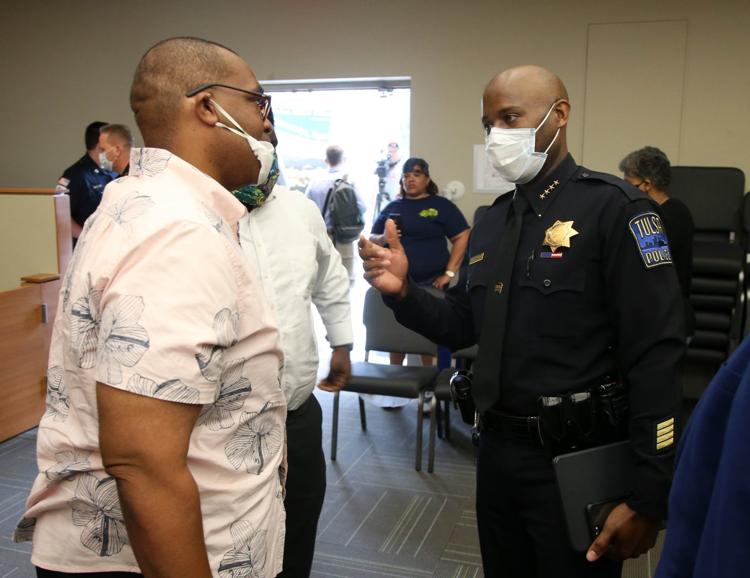 #WeCantBreathe Press Conf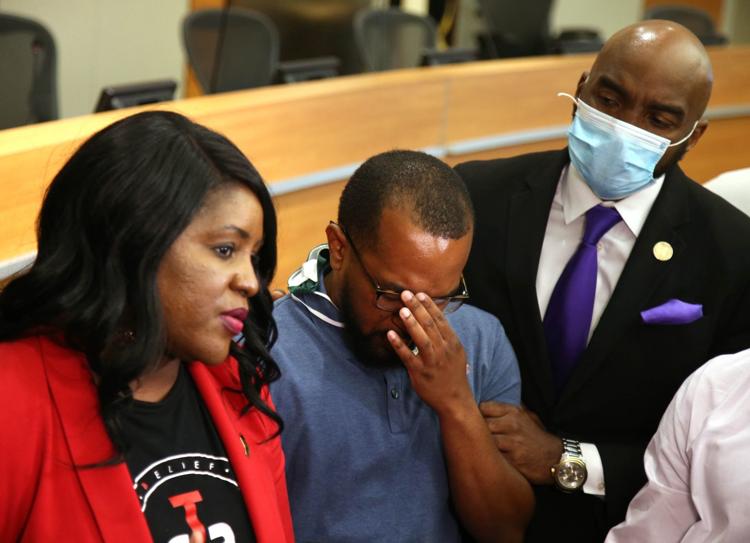 #WeCantBreathe Press Conf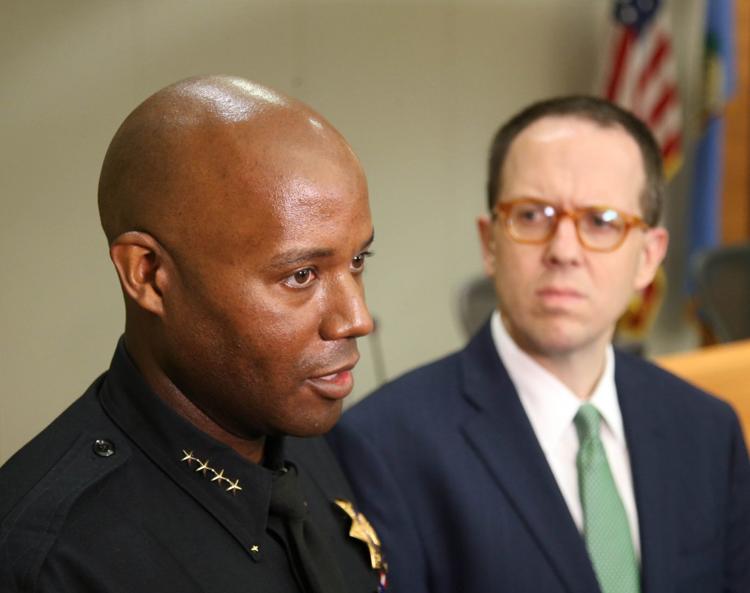 #WeCantBreathe Press Conf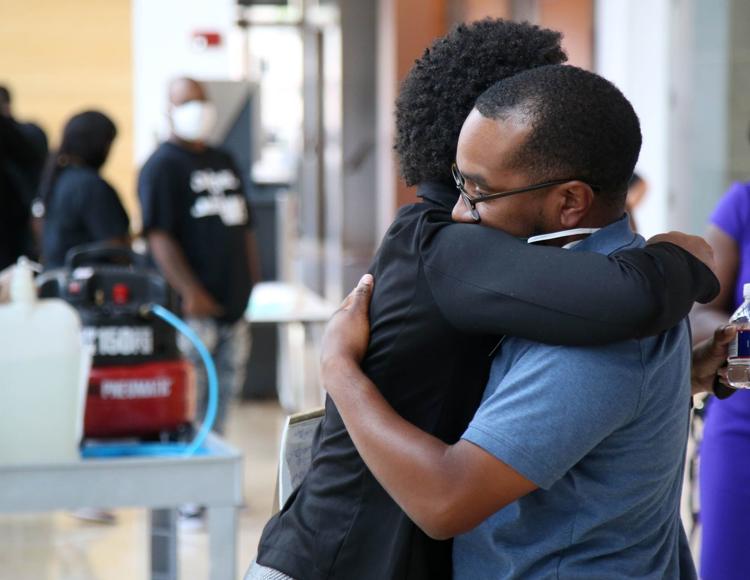 #WeCantBreathe Press Conf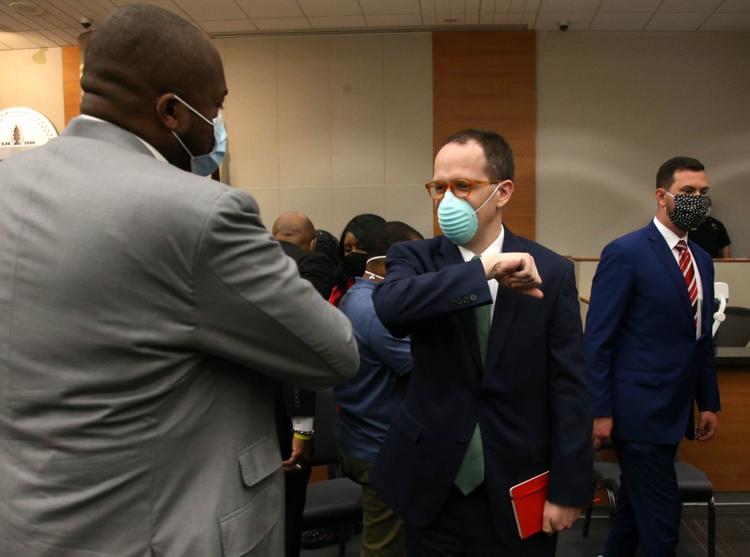 #WeCantBreathe Press Conf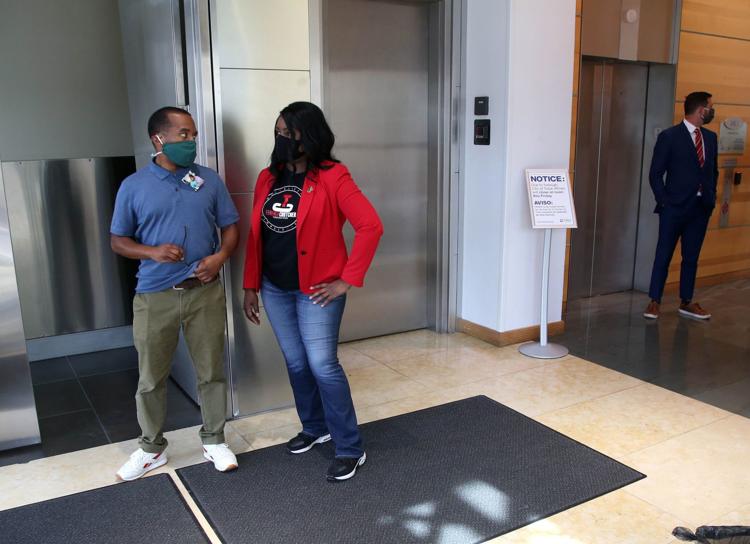 #WeCantBreathe Press Conf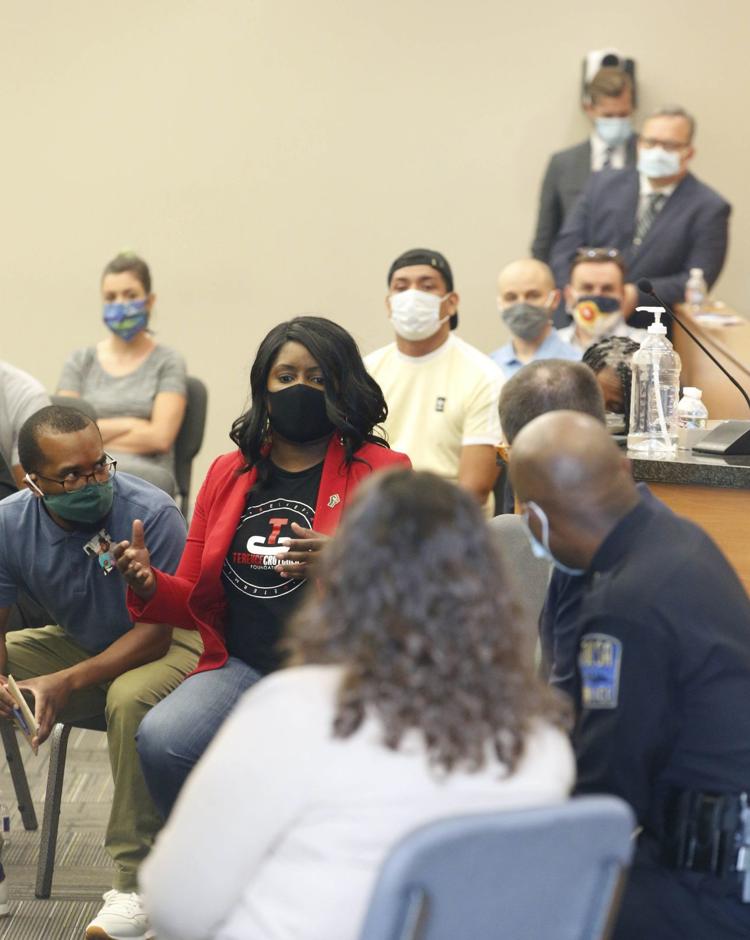 #WeCantBreathe Press Conf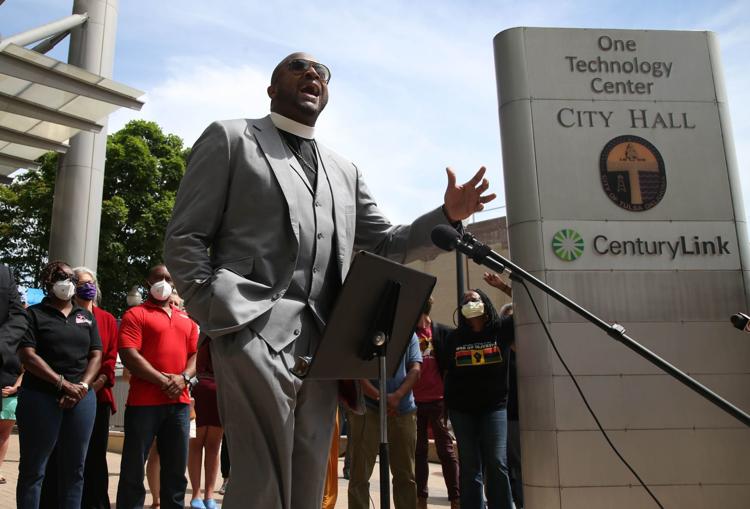 #WeCantBreathe Press Conf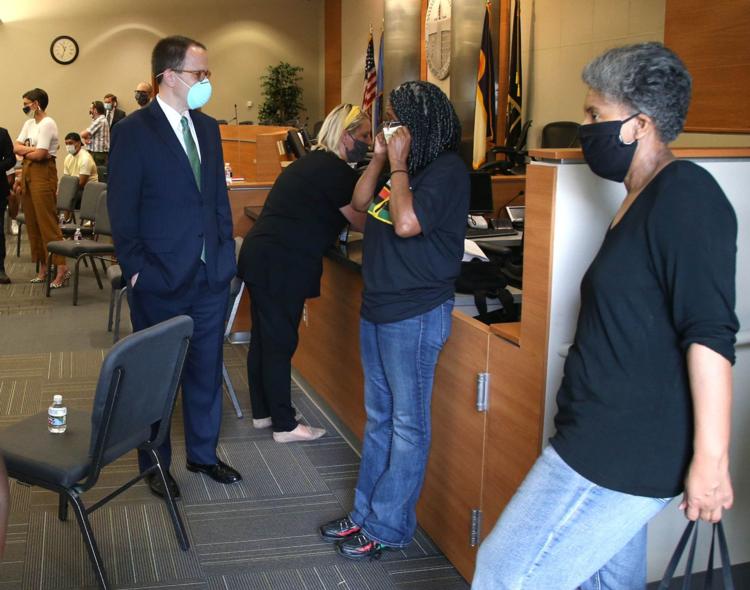 #WeCantBreathe Press Conf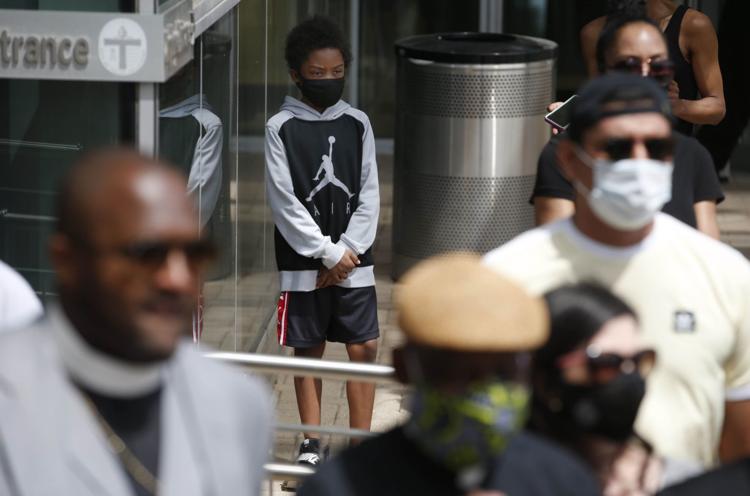 #WeCantBreathe Press Conf
#WeCantBreathe Press Conf
#WeCantBreathe Press Conf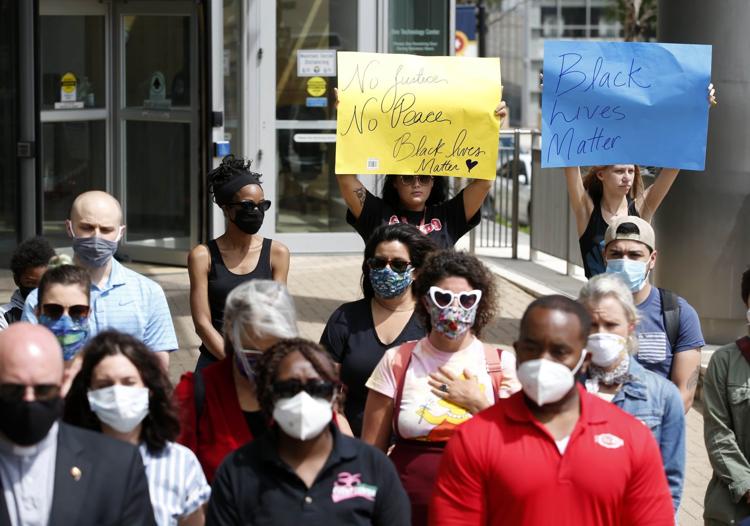 #WeCantBreathe Press Conf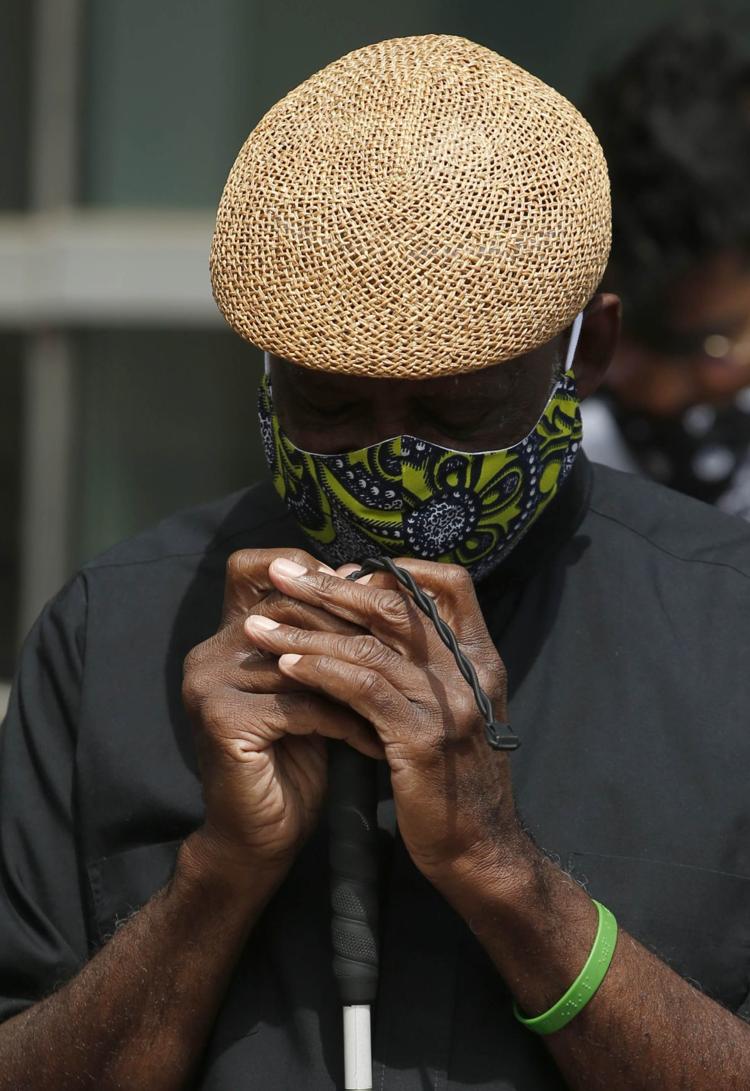 #WeCantBreathe Press Conf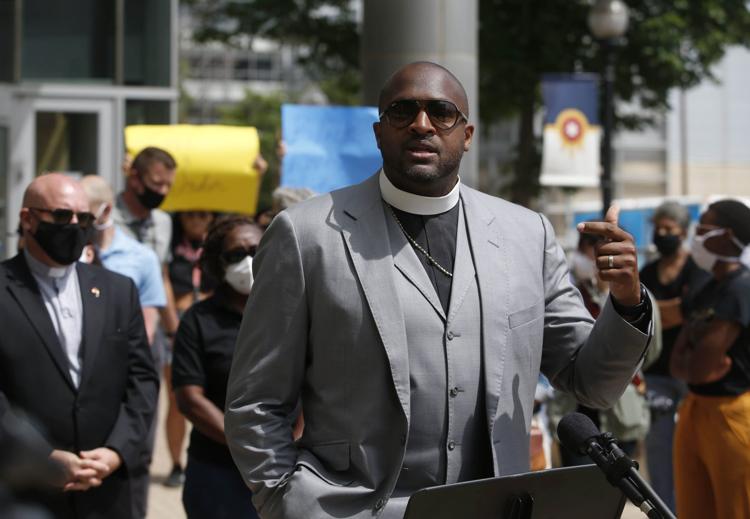 #WeCantBreathe Press Conf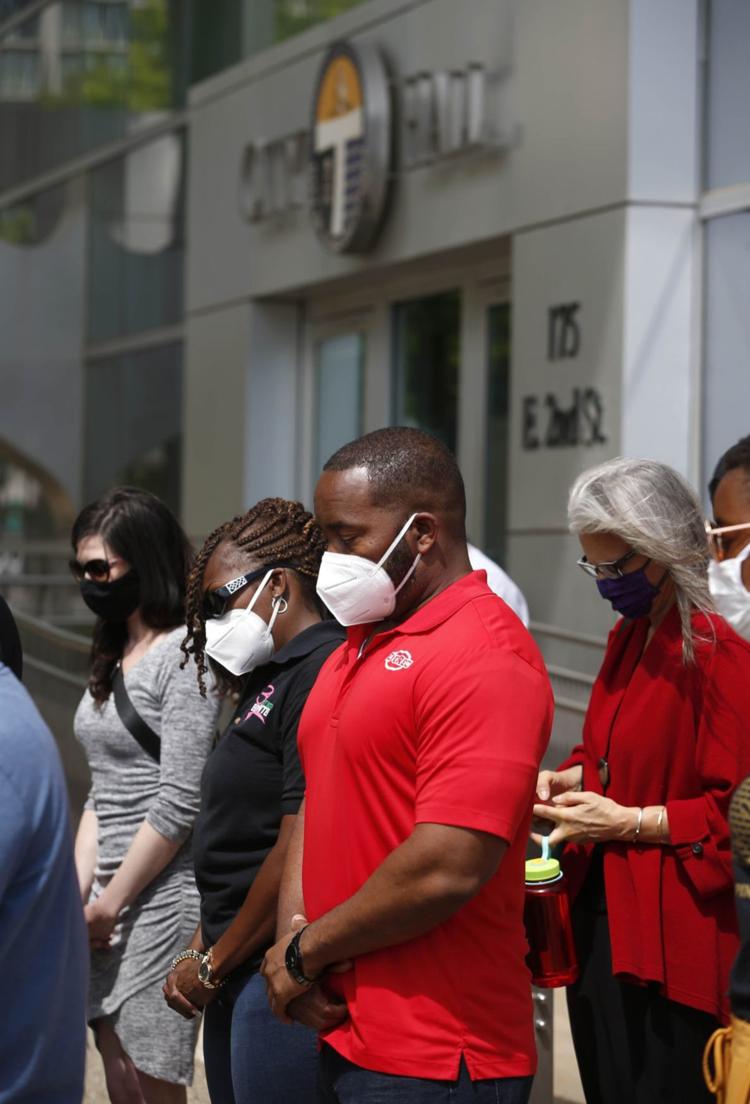 #WeCantBreathe Press Conf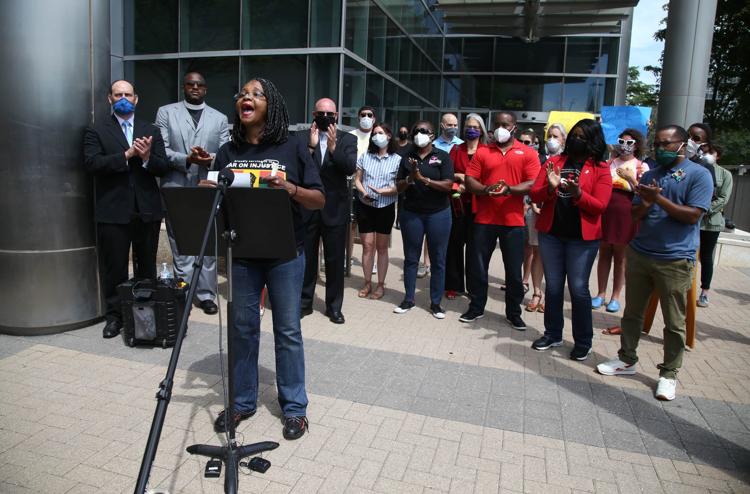 #WeCantBreathe Press Conf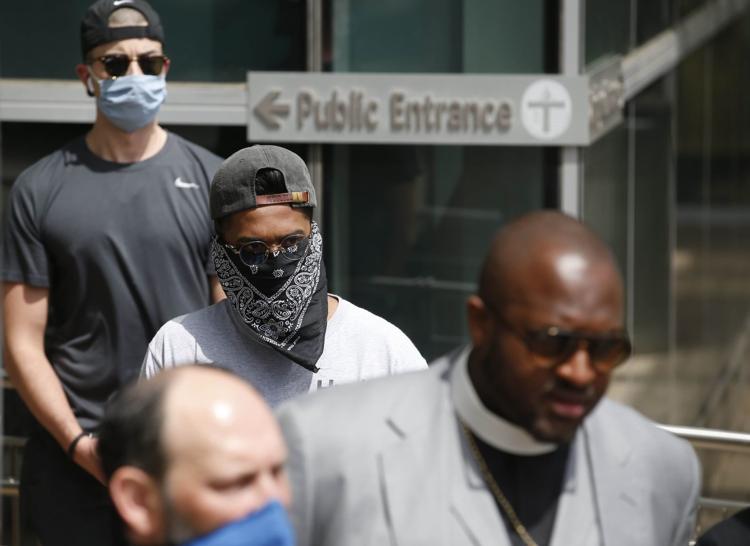 #WeCantBreathe Press Conf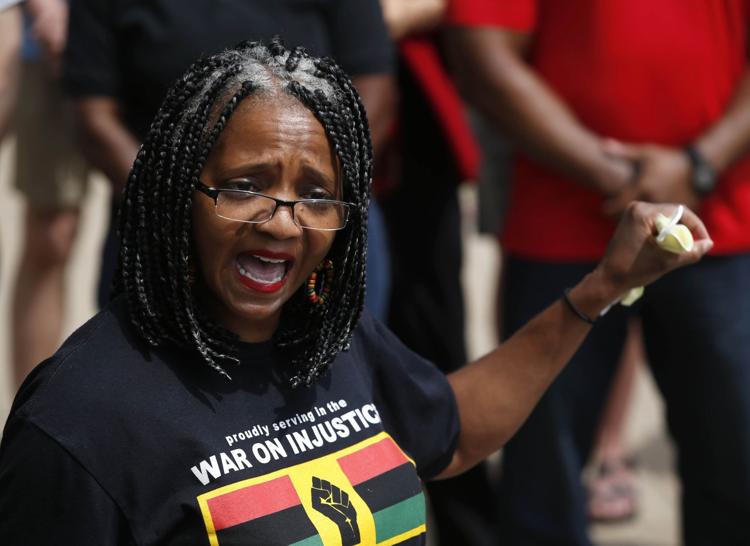 #WeCantBreathe Press Conf
#WeCantBreathe Press Conf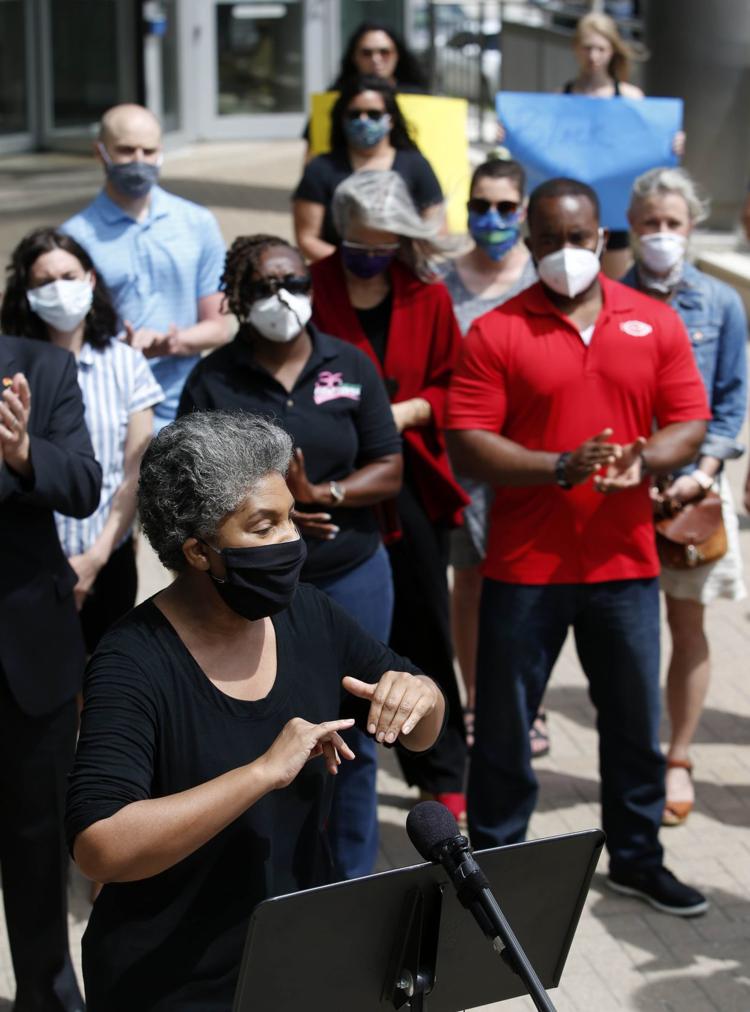 #WeCantBreathe Press Conf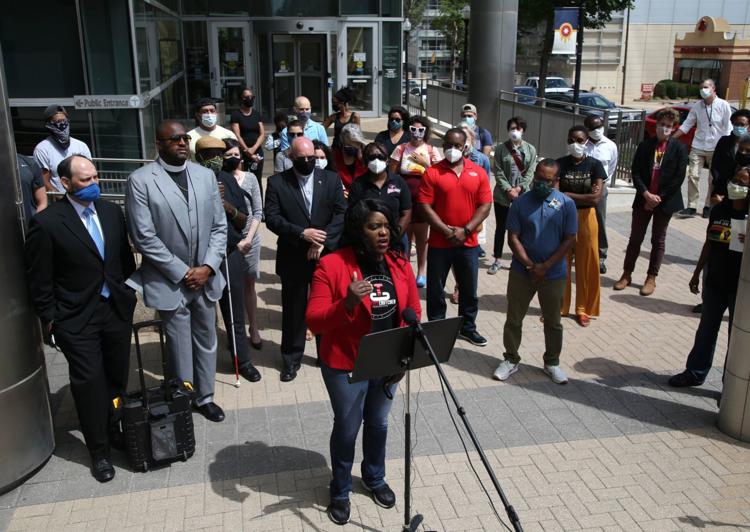 Tulsa Race Massacre / The Tulsa World Library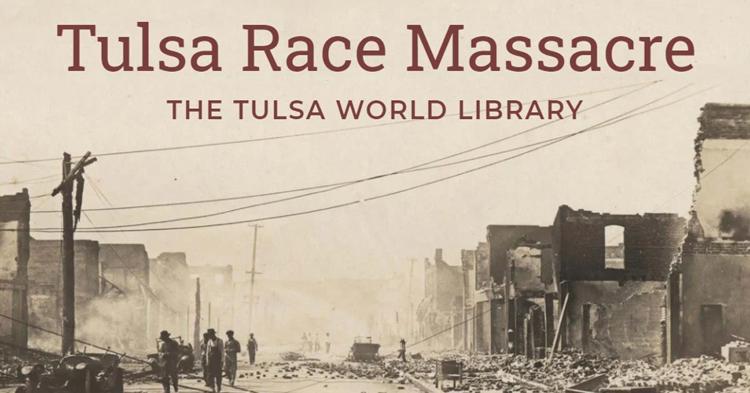 HIDE VERTICAL GALLERY ASSET TITLES