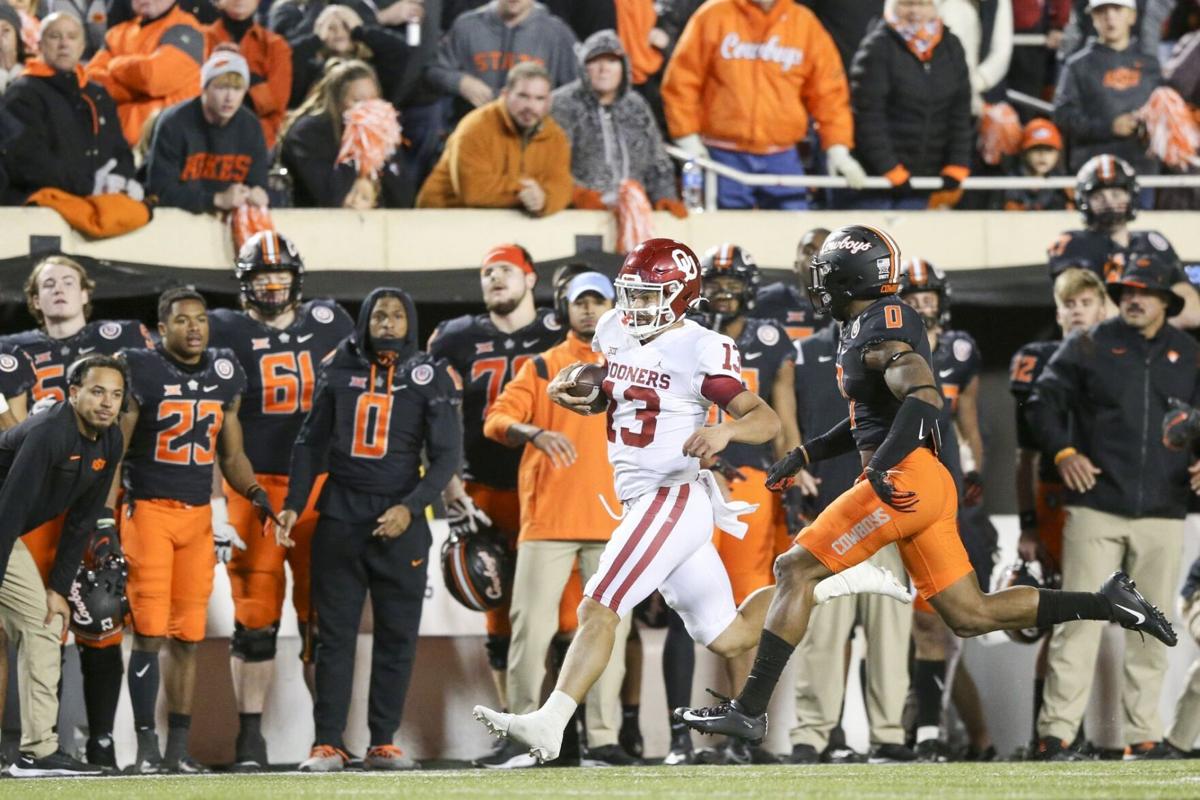 Time to put on the wool socks, take a long draw of Bigelow Green with Mint and dive into the first mailbag of 2022...
On OU and Lincoln Riley/SEC aftershocks
From Jason: "I don't know Lincoln Riley obviously, but I know without a shadow of a doubt he checked out of OU the day they decided to move to the SEC. I would love to slip Joe Castiglione some truth serum and ask him, 'So Joe, knowing what you know today, would you still decide that a few extra mill in TV money is worth all this?'
"I do agree with your premise back in July when you said it was in the interest of all parties for OU and Texas to move to the SEC as soon as possible. I think the Big 12 should do OU and Texas a big favor now and cut a deal to get them to the SEC for next season.
"That all being said, OU did make the right move in hiring Brent Venables. It's who I would hire, because OU is definitely going to need some semblance of a defense in order to compete in the SEC.
"I will leave you with this: Karma is a coldhearted woman. It's almost as if Texas and OU might be reaping what they sowed back in July."
Thanks for the feedback, Jason. In order of appearance...
I can't imagine any football coach checking out on any season regardless of circumstances. These men are competitive to a fault.
I'll never fully understand how the Sooners nearly lost at Kansas and how oddly they played in general. Having said that, I'm pretty sure that Big 12 defenses catching up with Riley's offense and quarterback growing pains had a lot more to do with OU's problems than whether Riley's heart and head were in it.
I'll answer the "truth serum" question for Castiglione: "Yes, a few extra mill in TV money is worth all this... Although it'll REALLY be worth it if they expand the College Football Playoff to 12 teams and I don't have to worry about my school being shut out a few more years."
The Big 12 wouldn't offer OU or Texas a chair at league meetings right now, let alone help cut a deal to see them off next year. I stand by what I wrote about everyone needing to move on, but Castiglione, OU president Joe Harroz and their peers at Texas must take the lead on that.
I agree about Venables. He is off to a promising start assembling a staff. I like that he hired Ted Roof as defensive coordinator to take the load off. I love that Jerry Schmidt is returning to harden some bodies and minds.
From Bryan: "Venables was very active and animated as a defensive coordinator at Oklahoma and Clemson! Clemson had a 'get back' assistant coach dedicated to holding him back from rushing on the field with a large toddler leash during games.
"OU will be announcing who their permanent 'get back' man will be soon. Speculation is that pro wrestler The Undertaker will be hired!"
I say Venables should hire his old boss to be his 'get back' coach. Bob Stoops.
From Cosmo: "I wanted to tell you I think your columns about OU and OSU football ever since OU bolted to the SEC have been both fair and outstanding. Initially I did not care for the columns which appeared to be written with such an excitement and what I saw was such a slight of OSU and the Big 12, both being left in the rear view mirror to fend for themselves.
"Now I feel somewhat vindicated with the new Big 12 becoming very legitimate and then watching OU fans hand-wringing over Lincoln Riley's departure - i.e. what goes around comes around."
Thanks for the note, Cosmo.
To clarify, I was never "excited" about Oklahoma joining the SEC. I was shocked. I'm still shocked if you want to know the truth.
I was dismayed in that OU AD Joe Castiglione has spent considerable time propping up the Big 12 Conference since the league's near-demise in 2011.
I was leery of OU forfeiting its status Big 12 football kingpin. Be careful what you wish for. That sort of thing.
I understood why the Sooners transferred. It takes more millions every year to live in the college football's upper class. The SEC is worth twice the millions OU currently makes in the Big 12. I understand that still.
But "excitement?" Hardly, my friend.
Also, the "slight" from that July earthquake toward Oklahoma State wasn't manufactured by the Tulsa World or any other media outlet. It was manufactured by the earthquake.
OU leaving hurts OSU because it hurts the Big 12. The league recovered nicely by adding Cincinnati, Houston, UCF and BYU, but there's no way around the fact that the Sooners and Longhorns leave a gaping hole in terms of the Big 12's media value. Commissioner Bob Bowlsby said as much before the recent Big 12 Championship.
From Ray: "Bet you $5 that Caleb Williams ends up at Georgia. Seems the obvious choice – which I could detail – but you can probably figure out on your own too. Just wondering why there's no speculation on that in your writings."
Williams can pad his back account via name, image and likeness regardless of where he quarterbacks. If he can pad his account an extra layer at Georgia, power to him.
I said it on Al Jerkens' The Blitz AM-1170 midday show earlier this week: College football became a billion-dollar enterprise years ago. The players are playing catch-up in terms of cashing in. Good on them for doing so now, even if it unwinds their sport (as we knew it) a little more.
I'm naive enough to believe Williams cares about who coaches him more than who pays him, since his first NFL contract will overwhelm any NIL deal, but I seem to be in the minority there. We'll see.
From Shaun: "The transfer portal is making it so commitments are meaningless. What did OU do to make Williams leave? It's a sad new reality."
It isn't what OU did, it's what Riley did. High school players tend to sign with coaches, not programs. Quarterbacks are attached to Riley because of Baker Mayfield, Kyler Murray and even Jalen Hurts.
This goes for transfers, too. I'm pretty sure Dillon Gabriel doesn't make his 11th-hour decision to relocate to OU if Jeff Lebby, his old quarterback coach/offensive coordinator at UCF, isn't installed as OU's quarterback coach/offensive coordinator.
On Caleb Williams and Lincoln Riley
From Larry: "I don't know anything about this Nick Evers kid's football talent, but I love the way he talks. He sounds like a cross between a college coach and a PR spokesman. Are you sure he's only 18?
"What is your gut opinion on Caleb? Will he stay at OU?
"More and more every day I am happy that Lincoln Riley is at USC and not OU."
I believe Larry is referring to Eric Bailey's insightful story on Evers, OU's four-star incoming freshman quarterback, earlier this week. Yes, the youngster sounded remarkably grounded. I hope Venables lets us interview Evers after he arrives before Riley let us interview Williams.
No, I don't think Williams will stay at OU. What a story it would be if he did, though.
About everyone's feelings on Riley and USC... Something tells me this is going to be a weekly topic through the 2022 season. At least.
From Rodger: "My New Year's wish is that OU team plays a bowl game against USC next fall."
Oh baby... If the Sooners and Trojans got stuck in Jimmy Kimmel's bowl I'd be all over it! Jimmy Swaggart's even!
Swaggart has a bowl, doesn't he?
On the Big 12's bowl flex
From Chris: "My preposterous prediction is the Big 12 is turning the page and becoming a physical conference and it will start showing next year in a broader way. You could argue that is already happening. I'm ready for the expanded conference.
"This conference and their fan bases have been carrying a chip on their shoulders for a few years, but now they start playing like it. Defense and physicality will become the conference DNA and I couldn't be more excited!"
OSU beat Notre Dame in a New Year's Six. Best win for the league this postseason.
OU beat Oregon in the Alamo Bowl. Coolest win for the league since it belonged to Bob Stoops.
Baylor snuffed out Ole Miss in a New Year's Six. A great win that would have been even better had Matt Corral not gotten hurt.
Kansas State controlled LSU in the Houston Bowl and Texas Tech destroyed Mississippi State in the Liberty. That makes the Big 12 3-0 vs. the SEC this postseason. Verrry nice.
Iowa State should have beaten Clemson – Brock Purdy... C'mon – and West Virginia went limp against Minnesota.
But 5-2? Bowlsby will take that.
On OSU's Fiesta Bowl afterglow
From Bill: "We OSU fans can't get enough coverage of the win over Notre Dame. Besides you and your staff's great articles, we seek out CNN, FOX, SI, CBS, YouTube and others to cherish this moment. And yes, it'll hold us until the next season.
"Here's hoping this band of close players finds a way to keep in touch with each other, whether it be the NFL or career jobs."
Thanks for the kind words, Bill. It was a fun team to cover. The chemistry was genuine and palpable. It was a main ingredient to the Cowboys' success.
You put it well about future contact. Something tells me this group will bond for years to come.
From Kirk: "Has any team besides OSU defeated both OU and Notre Dame in the same college football season?"
A brilliant question, Kirk.
Before researching, the only team off the top of my head I knew had pulled off that double was 2004 USC. That Trojans juggernaut crushed both the Fighting Irish (41-10) and the Sooners (55-19 for the national championship).
Since then, it turns out that 2017 Georgia has done it (20-19 over Notre Dame and 54-48 over OU in the CFP semifinal Rose Bowl), and so has 2015 Clemson (24-22 over Notre Dame and 37-17 over OU in the CFP semifinal Orange Bowl).
How about this... In 1994 both Colorado and BYU knocked off the Irish and Sooners.
The Buffaloes beat the two college football giants in 1990 as well, joining Miami (1985 and '87), Northwestern (1959 and '60) and Texas ('69 and '34) to have beaten them both in two different seasons.
Nebraska (2001 and 1925, '23 and '22) and USC (2004, 1982, '81 and '64) beat Notre Dame and OU in FOUR different seasons!
From Richard: "Your good heart shines through your columns and today's piece (Monday's laugh-think-cry) in particular. The focus on the emotions of Spencer Sanders, Brennan Presley and Jaylen Warren is the sort of thing missing from most sports reporting. Thanks for making it a regular part of your columns."
I'm cynical about a lot of things when it comes to college athletics anymore. Seeing the players as people is not one of them. It will never be one of them.
Thank you, sir, for noticing that.
From Michael: "I remain concerned about both of OSU's basketball programs."
I watched the Cowboys lose to Kansas Tuesday night. No shame in falling to the No. 6 team in the nation I suppose, but gosh was OSU sloppy. I knew going in the Cowboys were struggling to make shots, but it looked like a chore for them to create decent looks even.
The Jayhawks played their typical subpar game in Stillwater, somehow missed 20 straight shots over the final 9-plus minutes of the first half and still won by 11.
Did OSU's COVID layoff hurt? Sure.
Is the postseason ban affecting these guys more than we figured it would? Quite possibly.
Does Mike Boynton have a lot of work to do with a 7-5 team that should be much better than that, and will be much worse than that playing in college basketball's toughest conference if they aren't careful? Gosh does he ever.
A look at OU, OSU and TU football transfers announced during the 2022 offseason
OL Hunter Anthony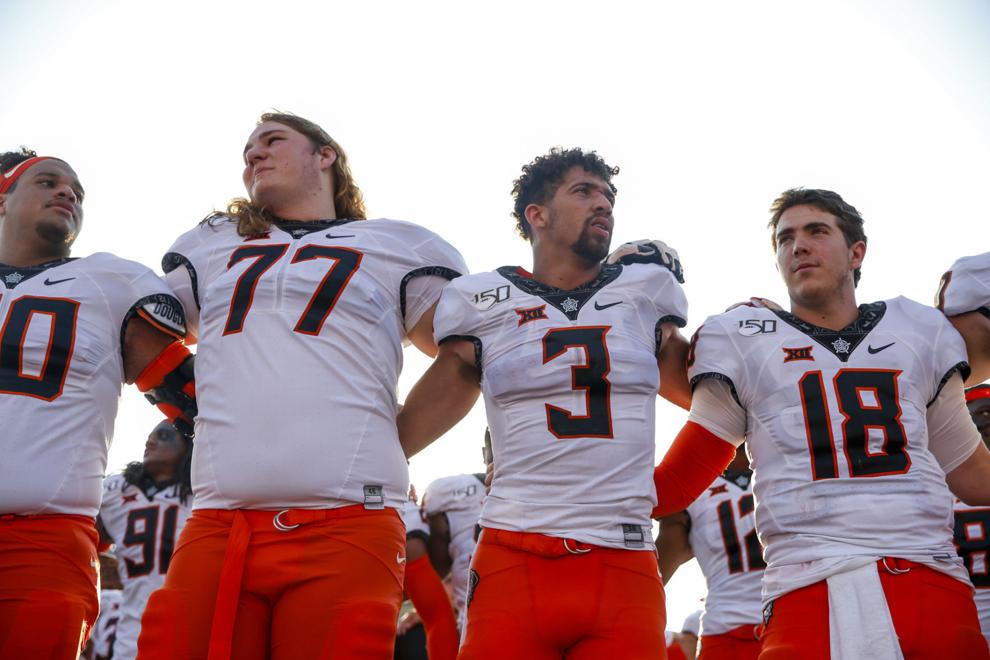 OL Cade Bennett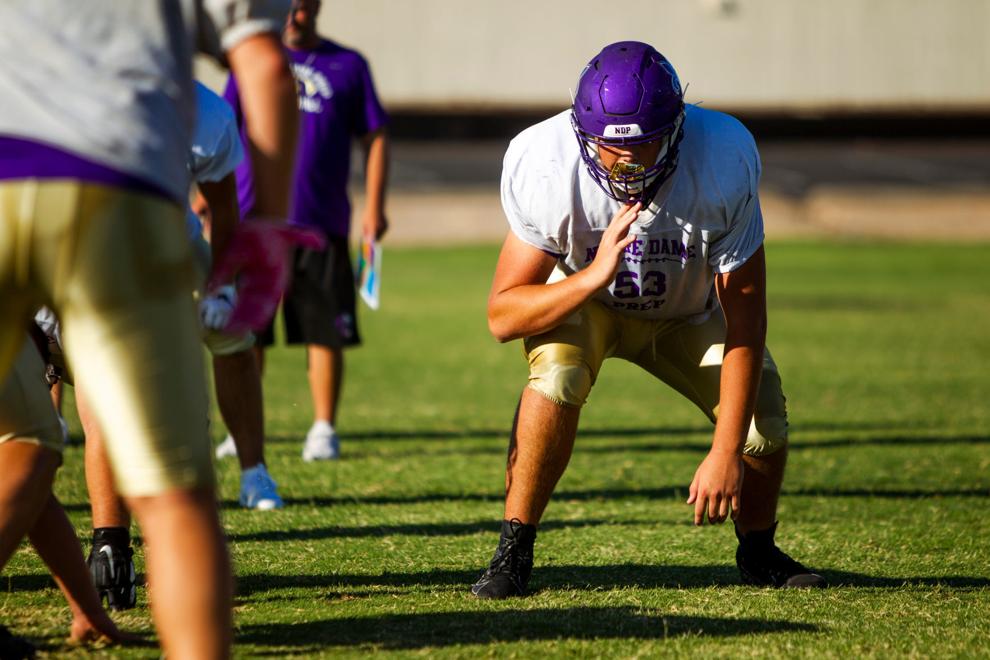 OL Dante Bivens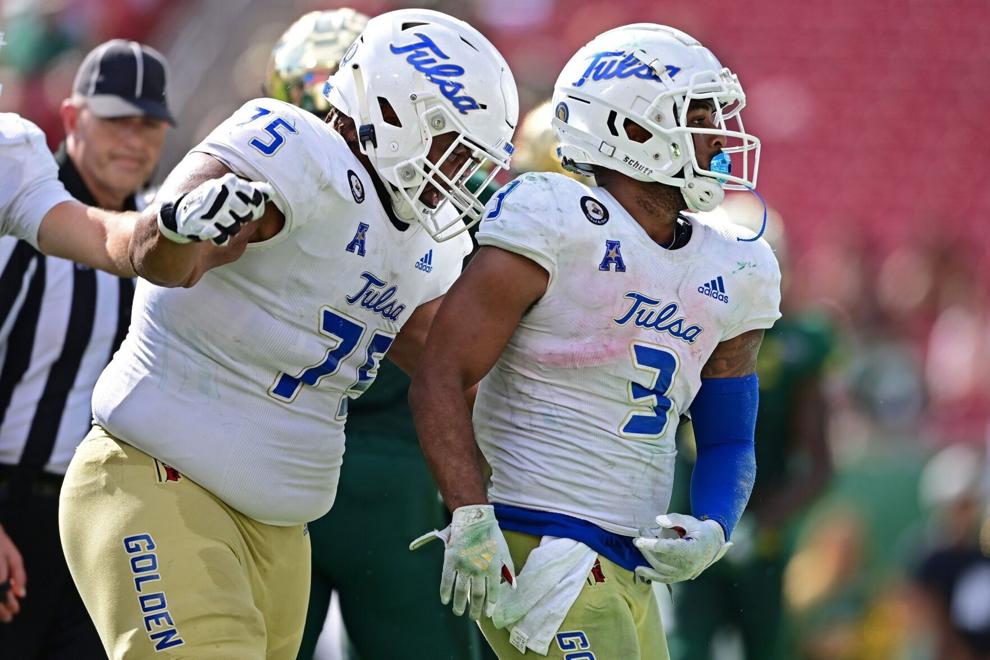 WR Sam Crawford Jr.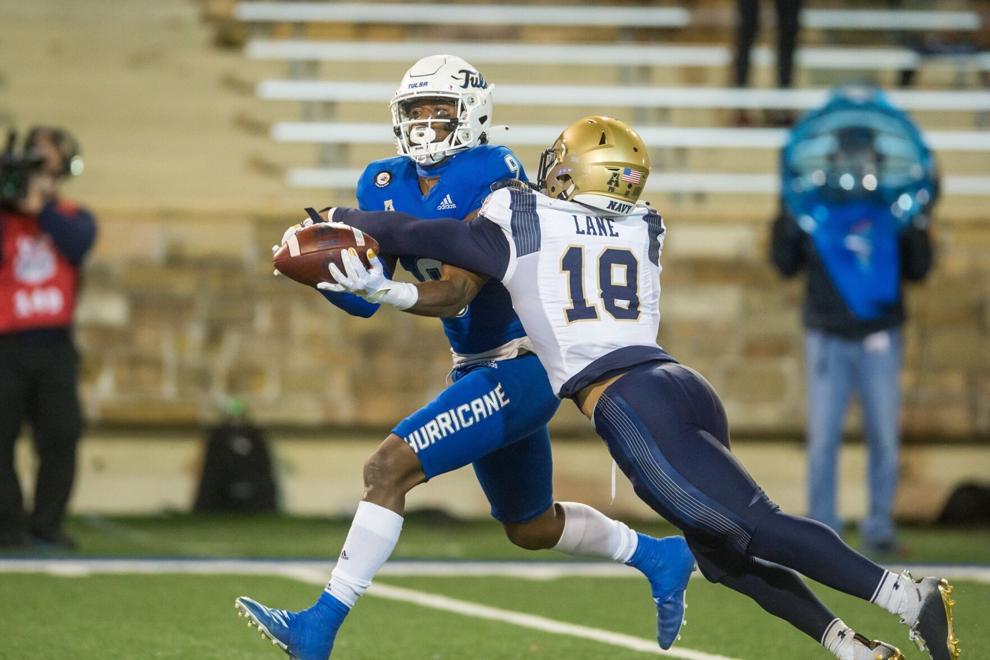 WR Marcellus Crutchfield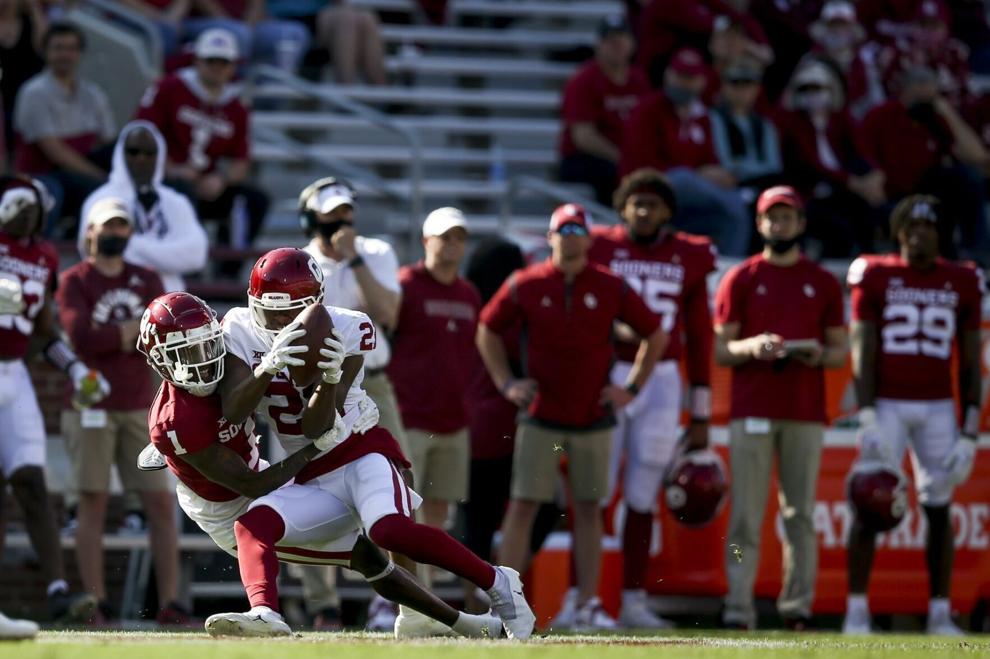 WR Isaiah Epps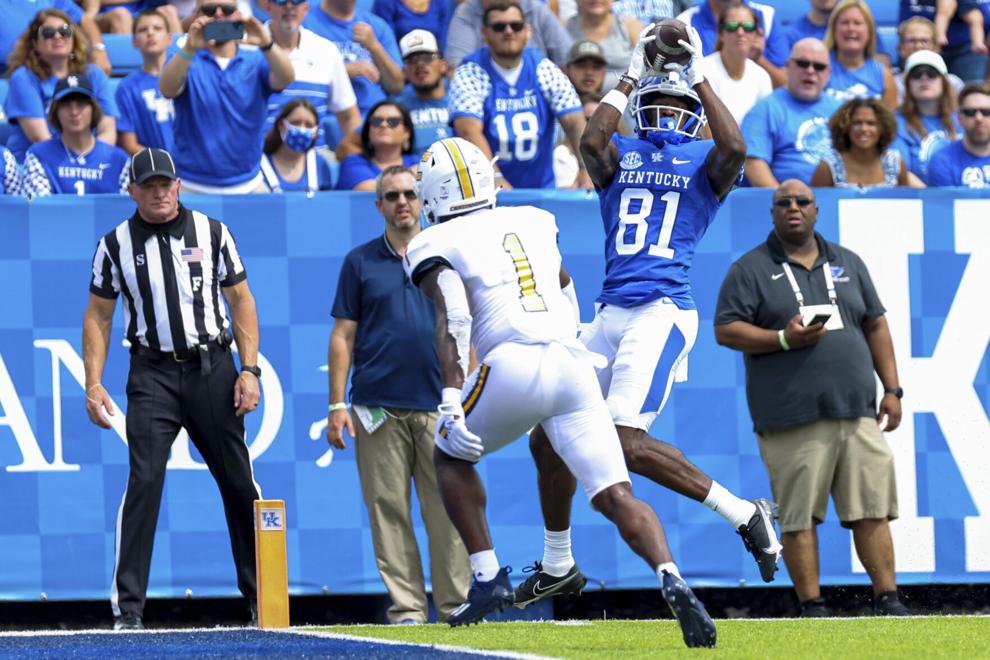 S Pat Fields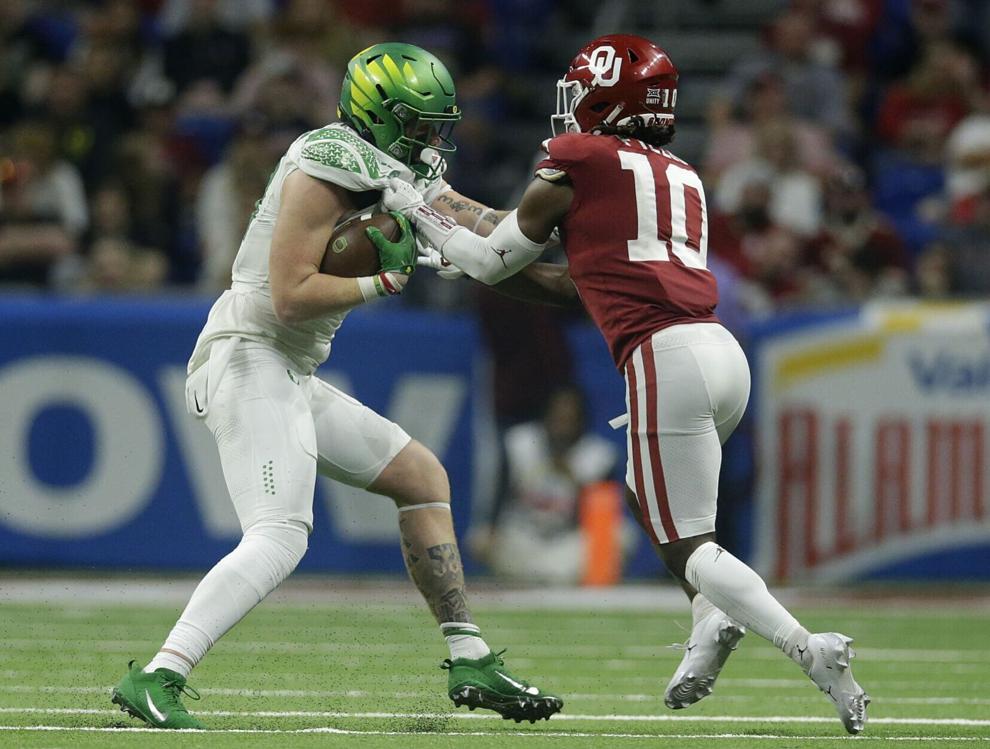 QB Dillon Gabriel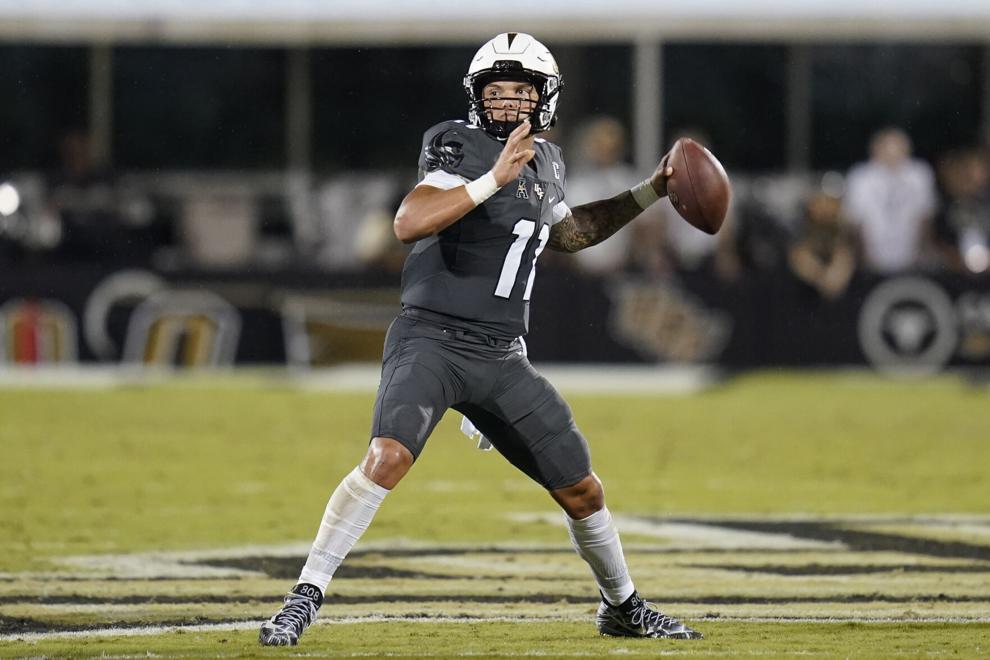 WR Jadon Haselwood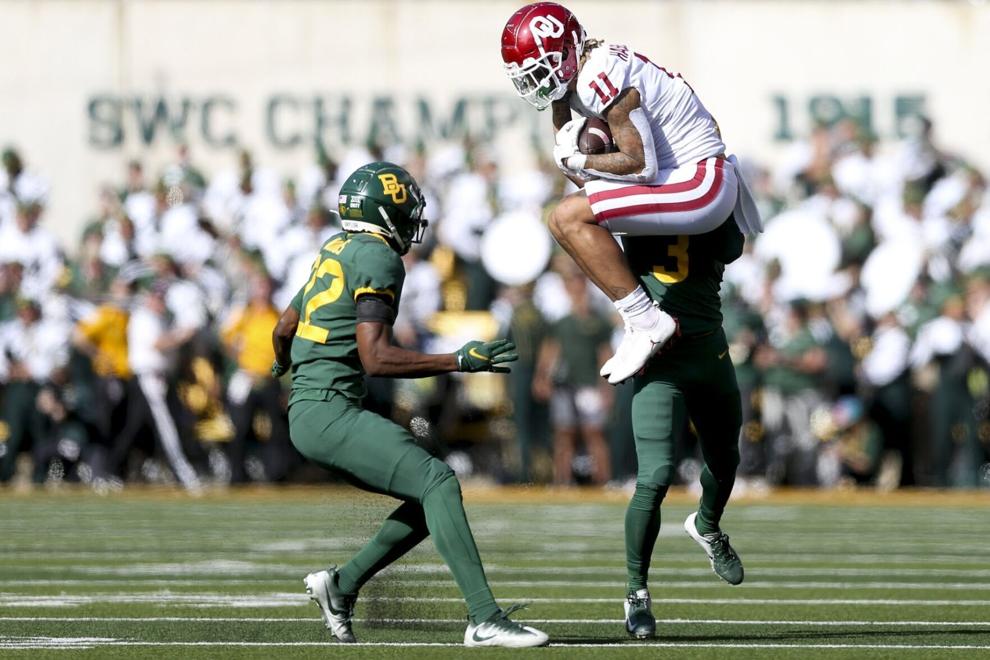 RB Dezmon Jackson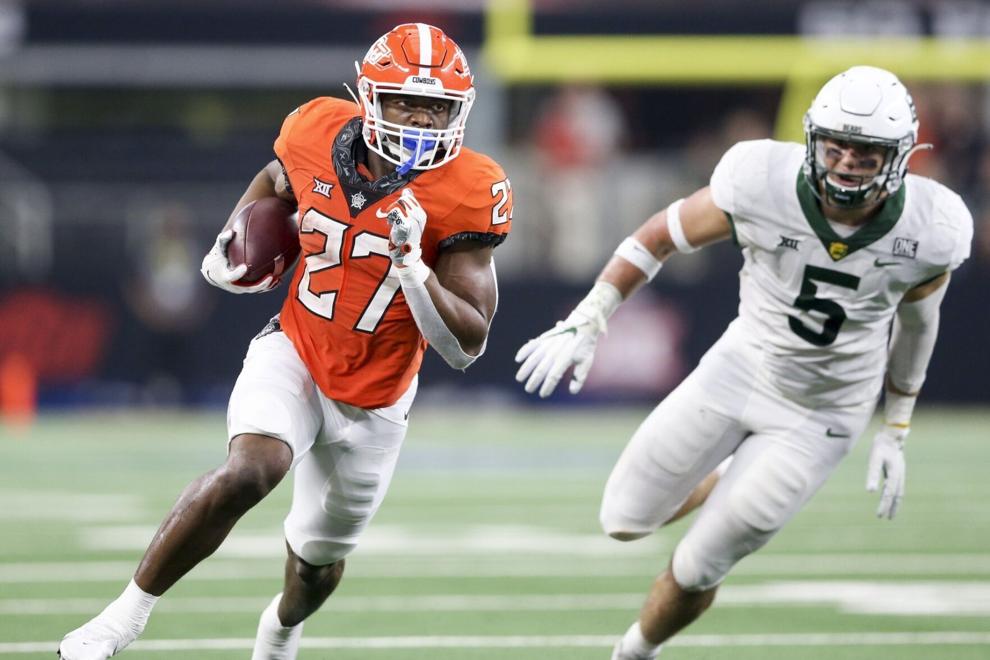 DT Jayden Jernigan
DL Deven Lamp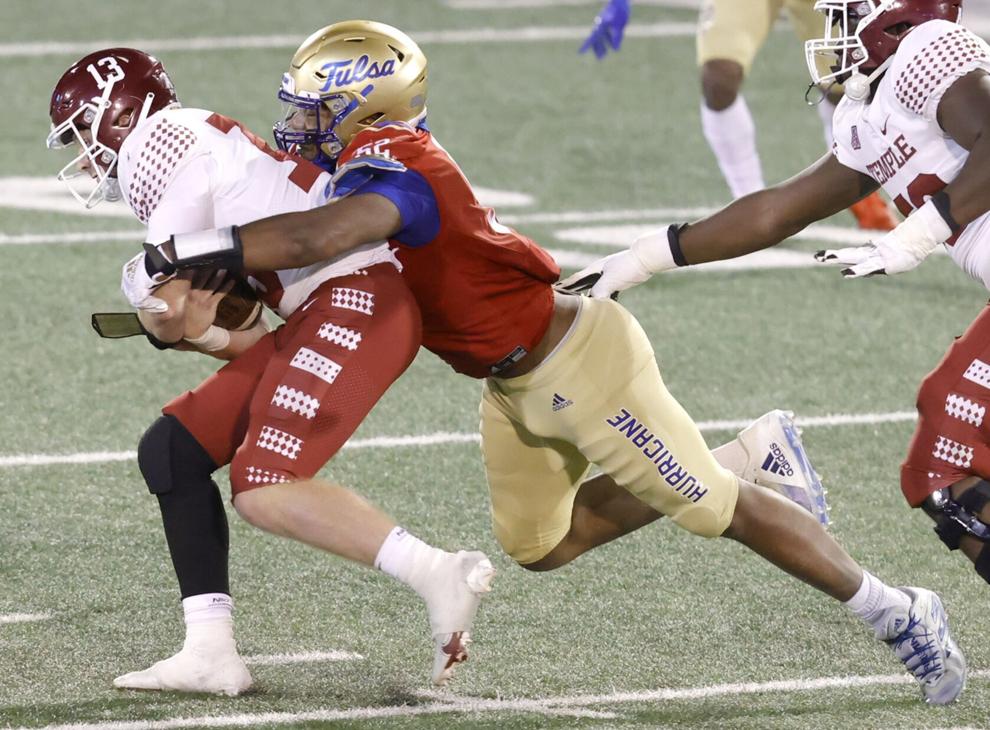 DL Jonah La'ulu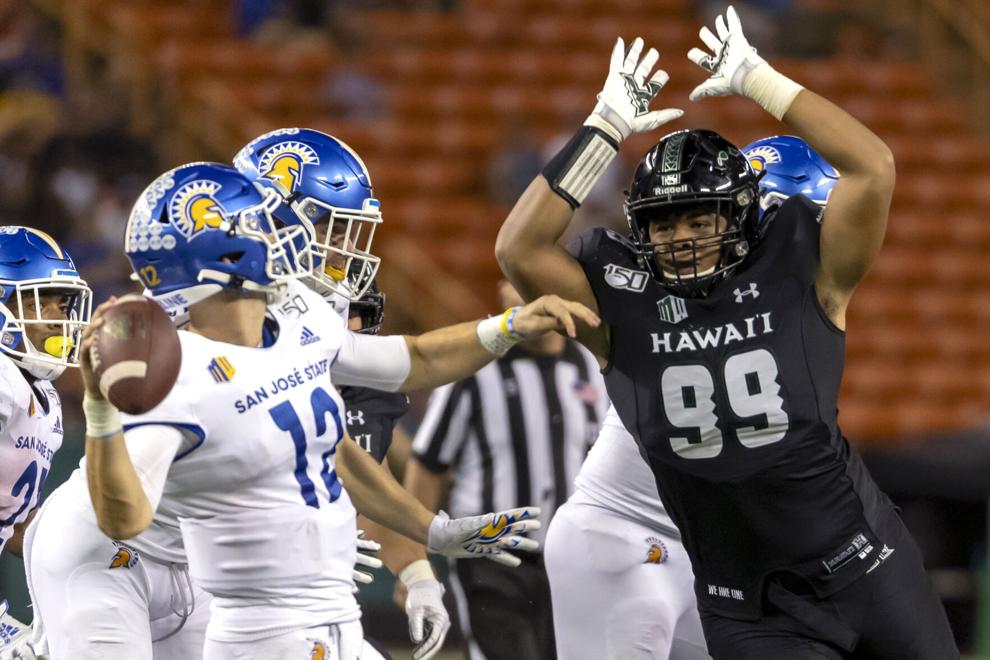 DB Gabe Lemons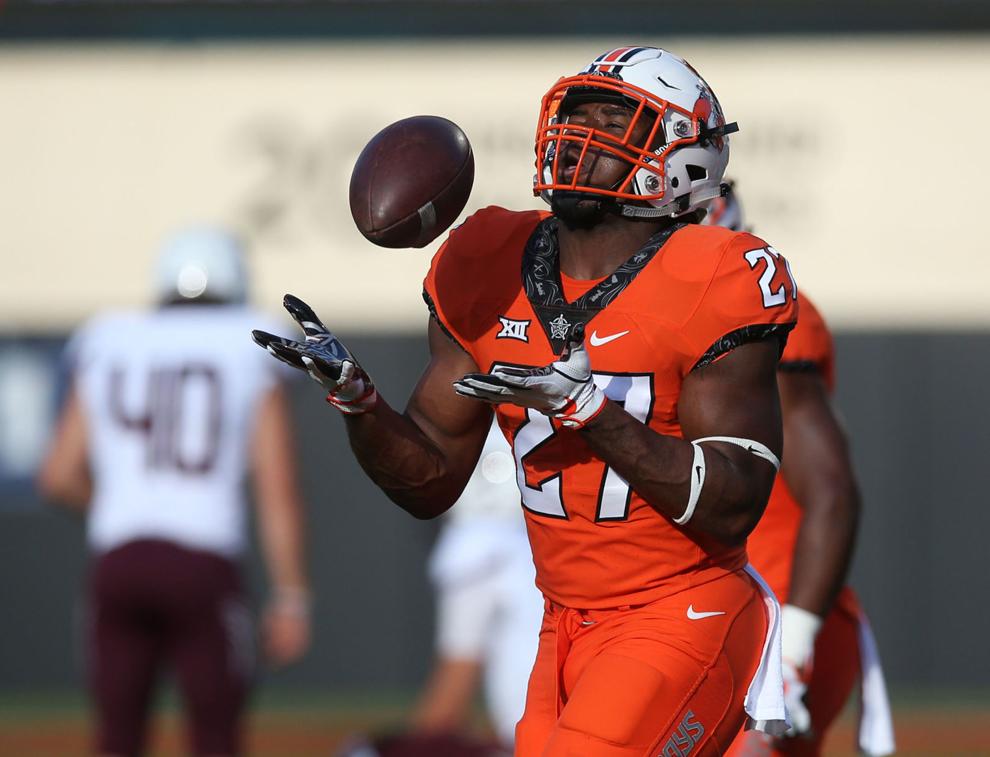 LS Jake Mann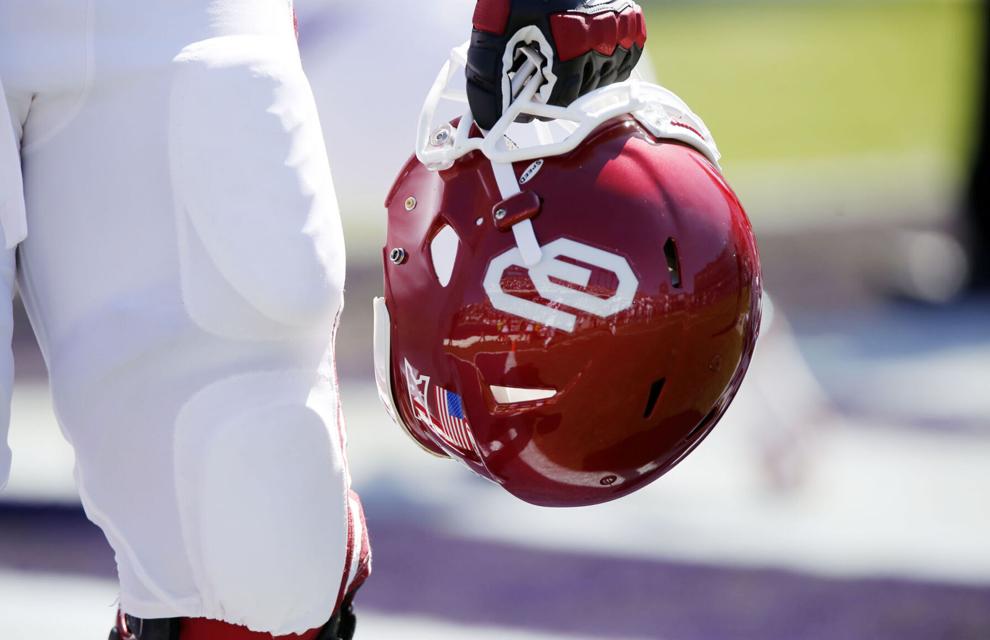 DL Ian Marshall (walk-on)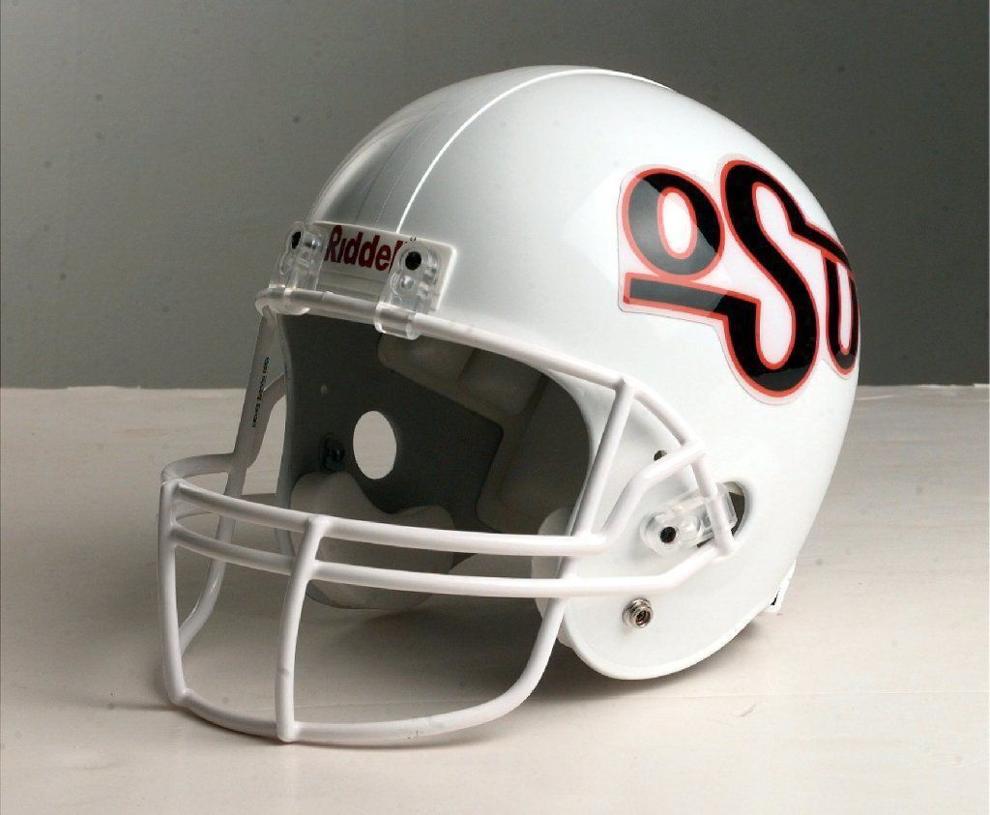 S Tanner McCalister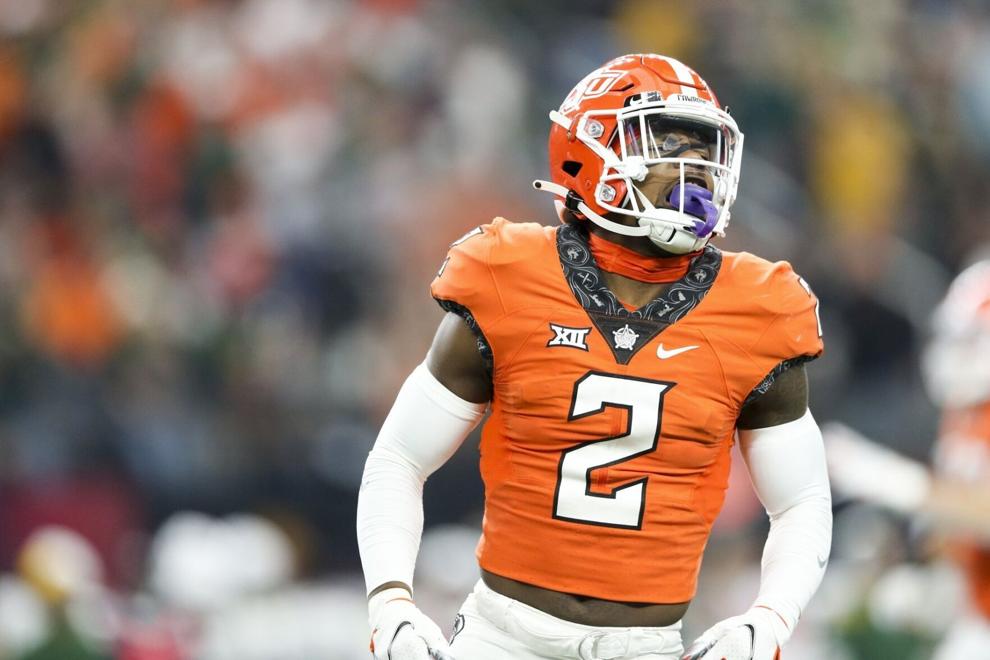 CB Latrell McCutchin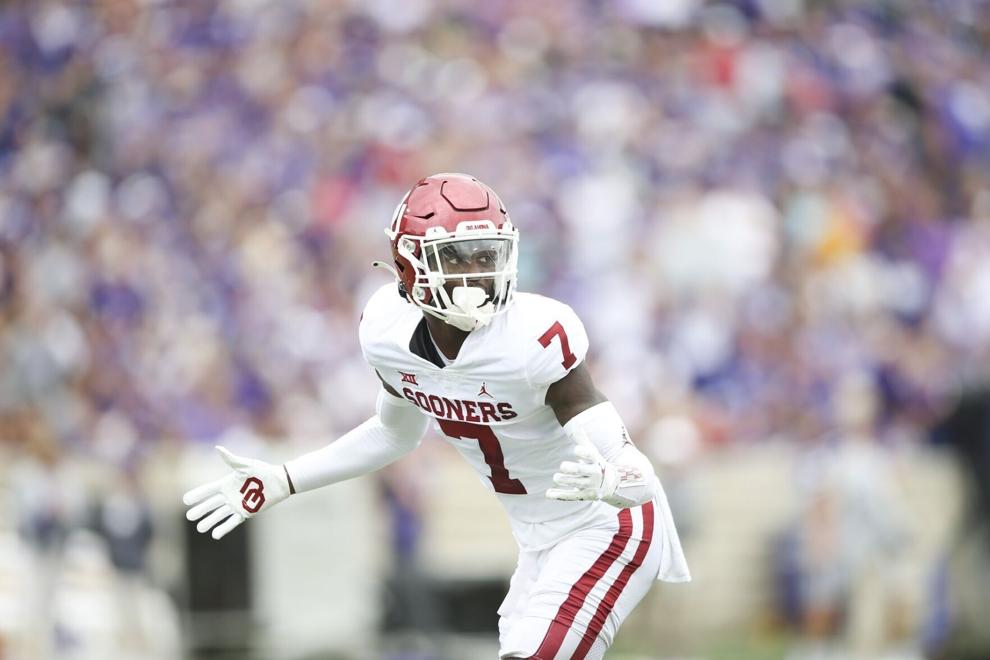 OL McKade Mettauer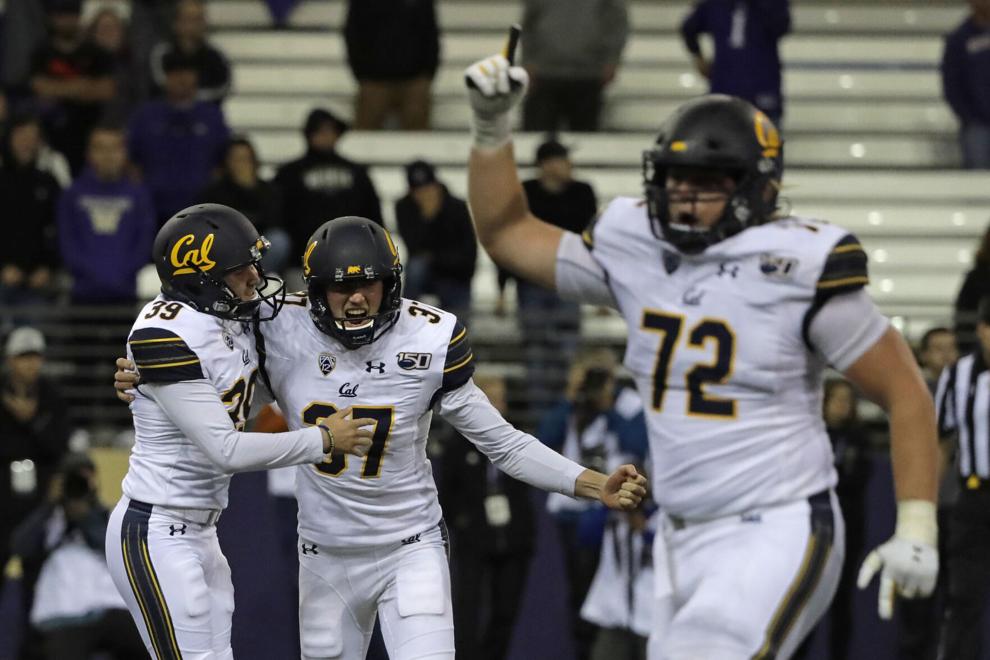 OL Monroe Mills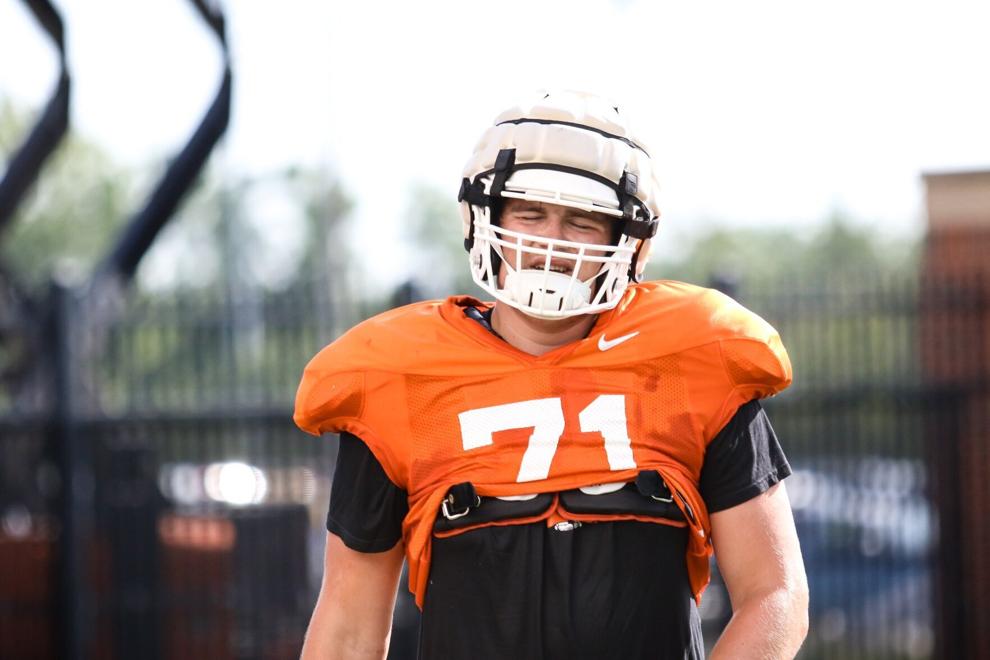 LB Jamal Morris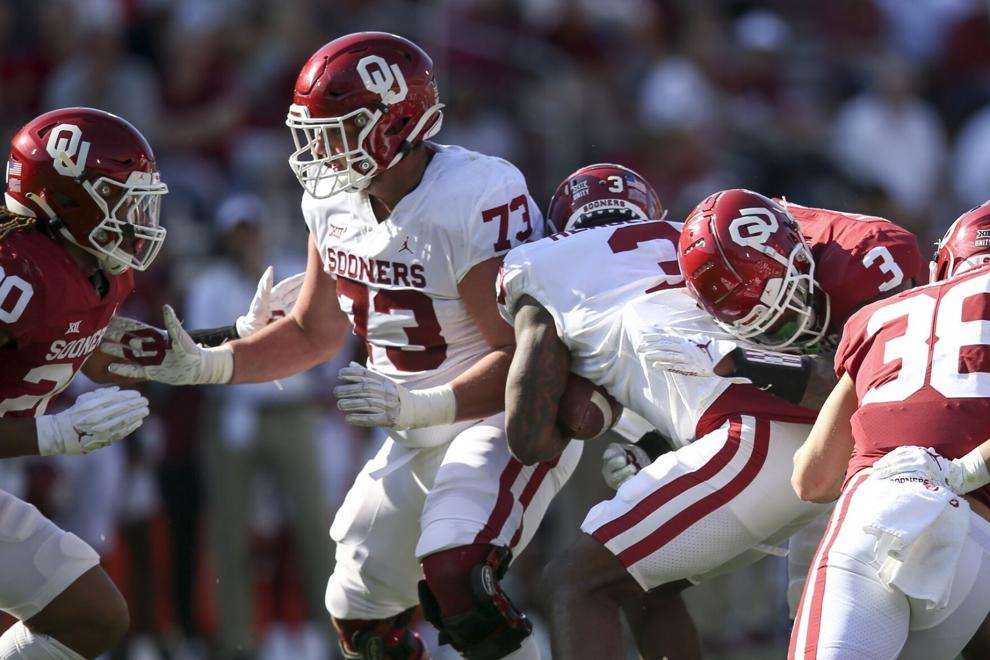 DL Jaxon Player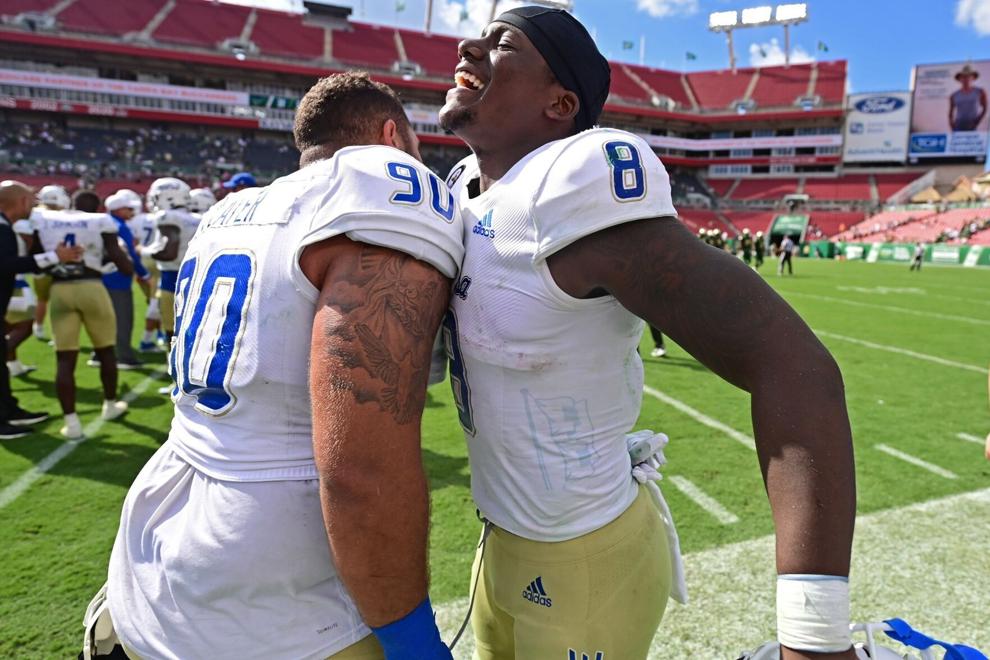 WR Matt Polk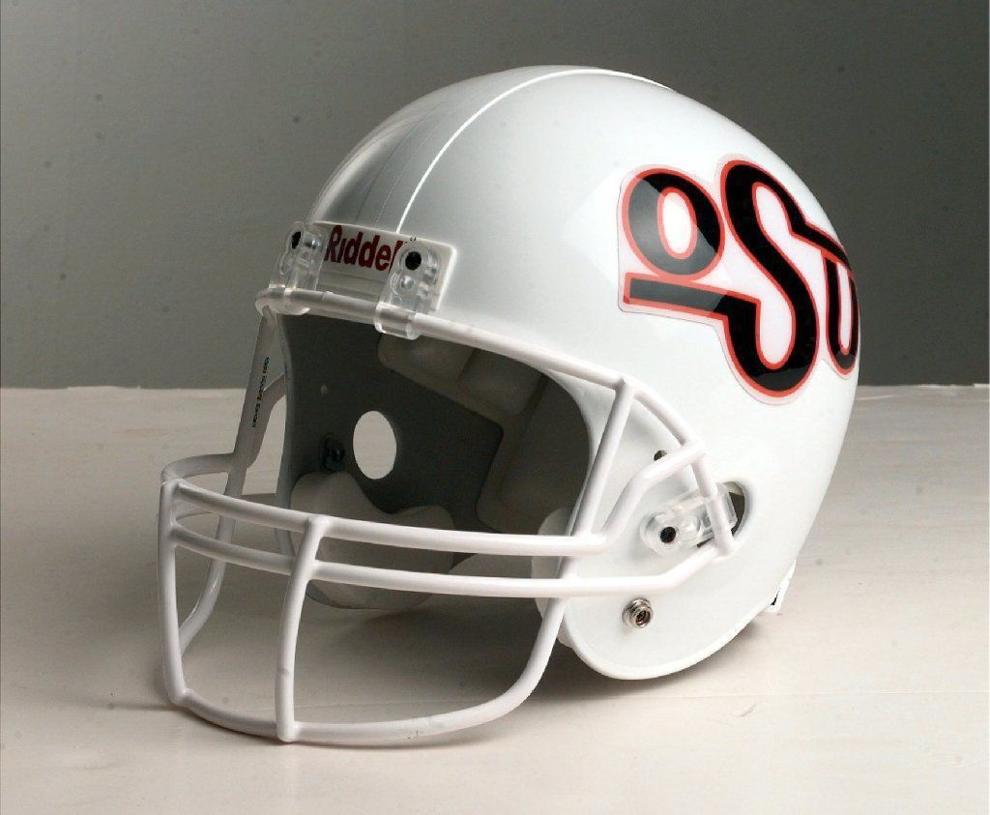 QB Spencer Rattler
LB T.D. Roof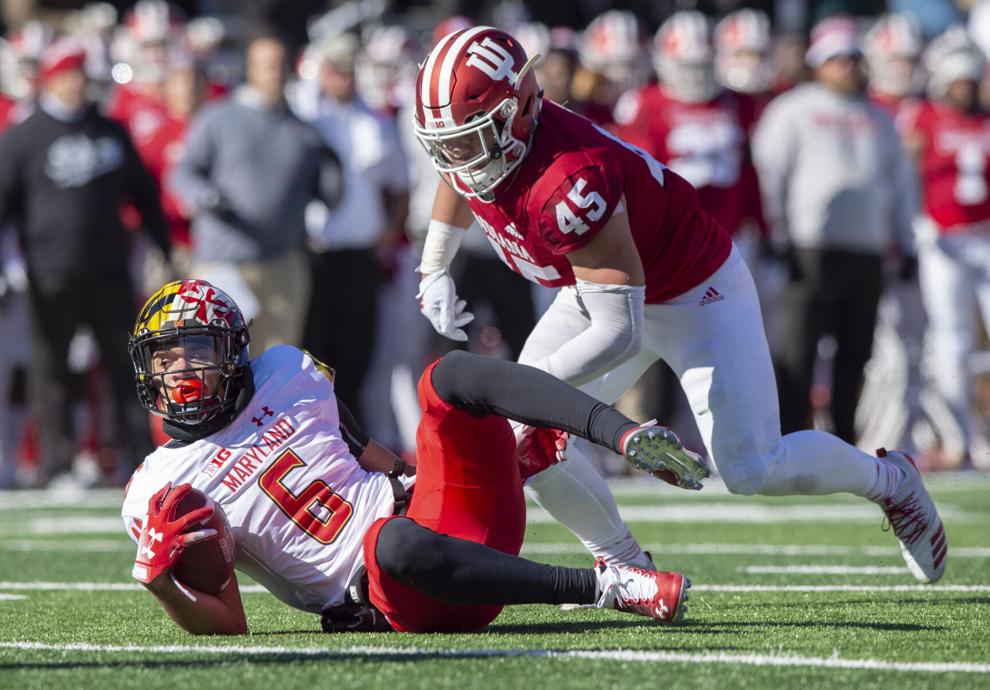 TE Austin Stogner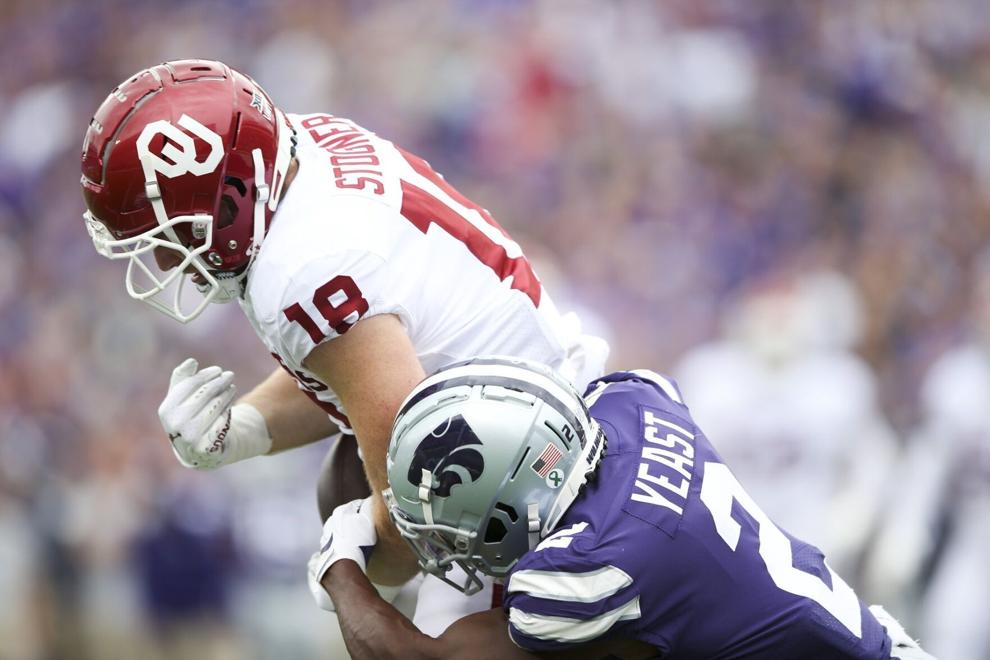 WR Haydon Wiginton (walk-on)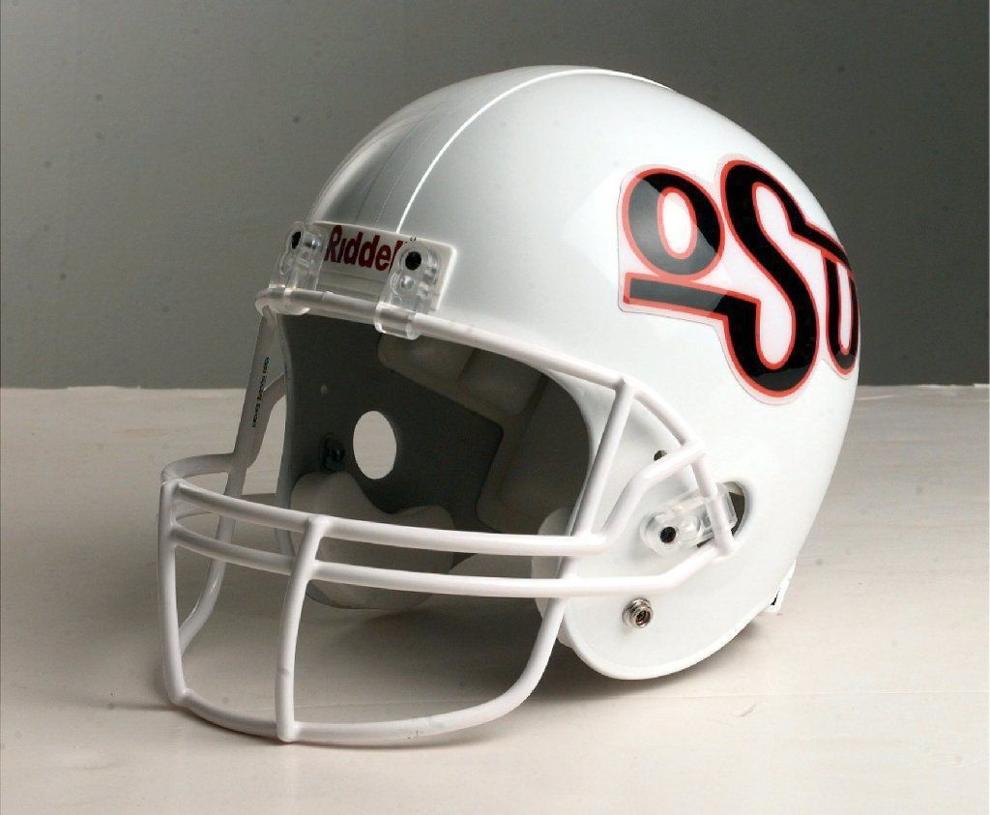 QB Caleb Williams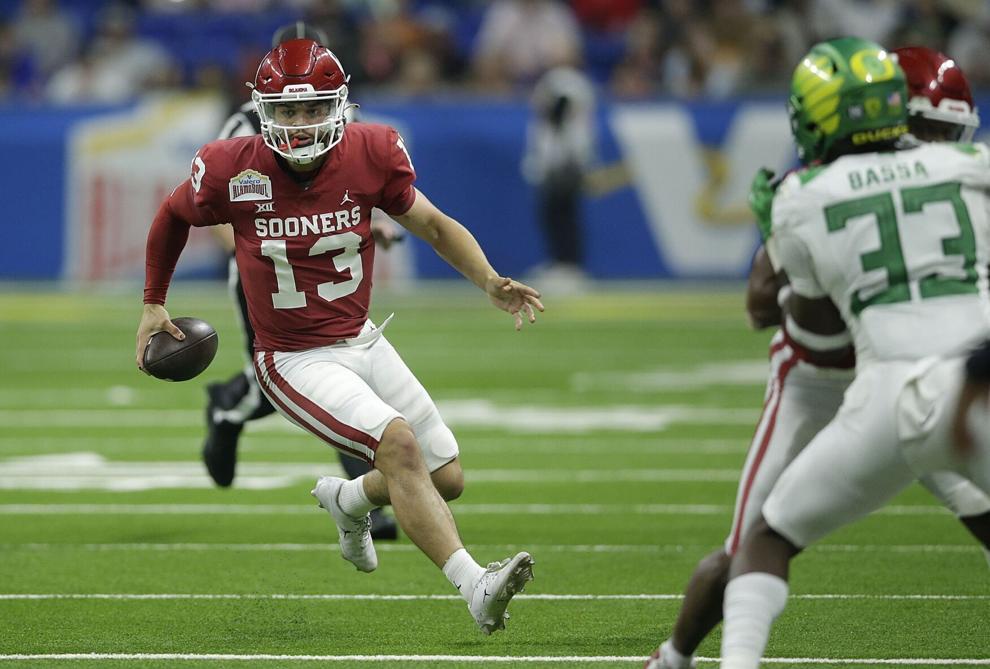 WR Mario Williams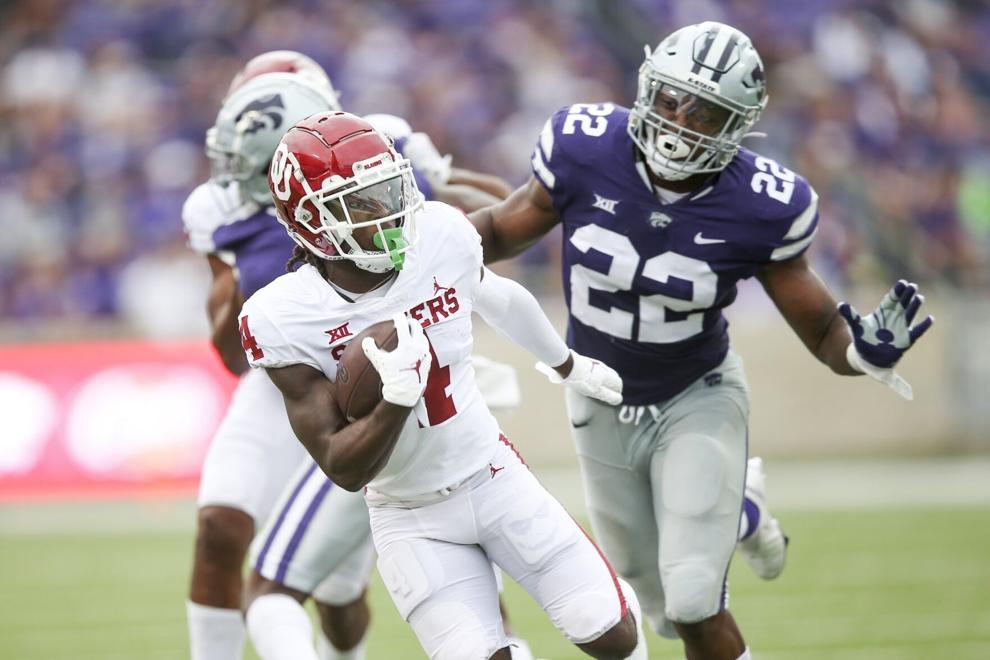 Check out our latest digital-only offer and subscribe now
OSU's Mike Gundy on transfer portal
OU's Brent Venables on retaining QB Caleb Williams and other current players; early signing period recruiting