Lincoln Riley is a weasel.
Many of you are convinced of this now that Riley has scorned Oklahoma and is taking all of Oklahoma's five-star recruits as USC's new football coach.
You believe he is deceitful for his hollow pledge to move forward with OU's administration after the Bedlam loss, for his two-timing recruiting tactics since joining the Trojans, and for his double talk to ESPN about exactly when USC had his attention.
I grant you some of that.
But you know what Riley really is? A big-time college football coach. That's it in human terms.
He's just as much a shark.
The thing about a shark, he's got lifeless eyes. Black eyes, like a doll's eyes. When he comes at ya he doesn't seem to be livin.' Until he bites ya.
There are coaches who stay with us long enough for us to see the color in their eyes. They become semi-real to us.
Bob Stoops and Mike Gundy come to mind. We know one to be as square-jawed as Youngstown, Ohio, the other to be as down home as Midwest City. That doesn't exactly count for a character study, but at least we know that much.
The other 95 percent of big-time college football coaches? Just grist in the mill of their profession. Men of ambition and arrogance, mostly.
They mean well when they sign a kid from high school and begin developing his football and his character. I truly believe that.
But the kids don't mean enough for them to forsake their own aspirations. The million-dollar contracts and bonuses. The private jet and country club usage. The adulation that awaits on the next step of the Power 5 ladder.
OU fans, and some OU coaches and administrators, want to burn Riley at the stake not just because of what he did, but for who he was supposed to be.
But how can we know who a man was supposed to be if we don't know him to begin with?
I don't know who Riley is. He impressed me as a coach and a leader in the six years I wrote about him. But that's only relative to other coaches I have covered, and relative to media Q and As, not in any intimate way.
I don't know how he truly feels about OU or Norman, or the Big 12 or the SEC.
I don't know if he values character traits that we traditionally do. Loyalty, humility and such.
I suspect he doesn't, at least on the same scale, because he coaches big-time college football, and big-time college football coaches have lifeless eyes, doll's eyes, when they see their next opportunity coming at them.
Riley pasted on baby blues his six years at OU. Maybe you were charmed by them the whole time, and that's why you are so torqued off right now.
They got to me a few times, I admit. He'd flash them during a press conference, give a thoughtful, nuanced answer to a question about a play call, and I'd decide I sort of liked the guy. I'd decide he was even sincere now and then.
In reflection now that Riley is gone, is it his flaw for being anything but sincere? Or my flaw for falling for it?
A piece of advice for OU fans when Joe Castiglione brings in the next coach: Be careful.
It's fine to get behind the new guy, because he's going to need your support during the clean-up. It's fine to cheer the new guy's successes, because that means your favorite team is successful, and that's what fandom is all about.
It's OK to ask for a selfie or an autograph outside the stadium or at the banquet, and to get all giddy when the new guy obliges. It's OK to decide you really like the new guy in moments like that, because it's easy to get caught up in the moment and in the fandom.
Just remember something when you come back down — the new guy is also a big-time college football coach. If he isn't among the rare breed like Stoops or Gundy, he is only human. Sort of.
Look at those eyes again. Closely. Notice how dark they are?
When someone somewhere else dangles an opportunity in front of him, it's feeding time.
The shark is about to take a bite and swim away.
Big 12 rankings after regular season: Color the conference orange heading into Championship Weekend
Big 12 rankings after final week of regular season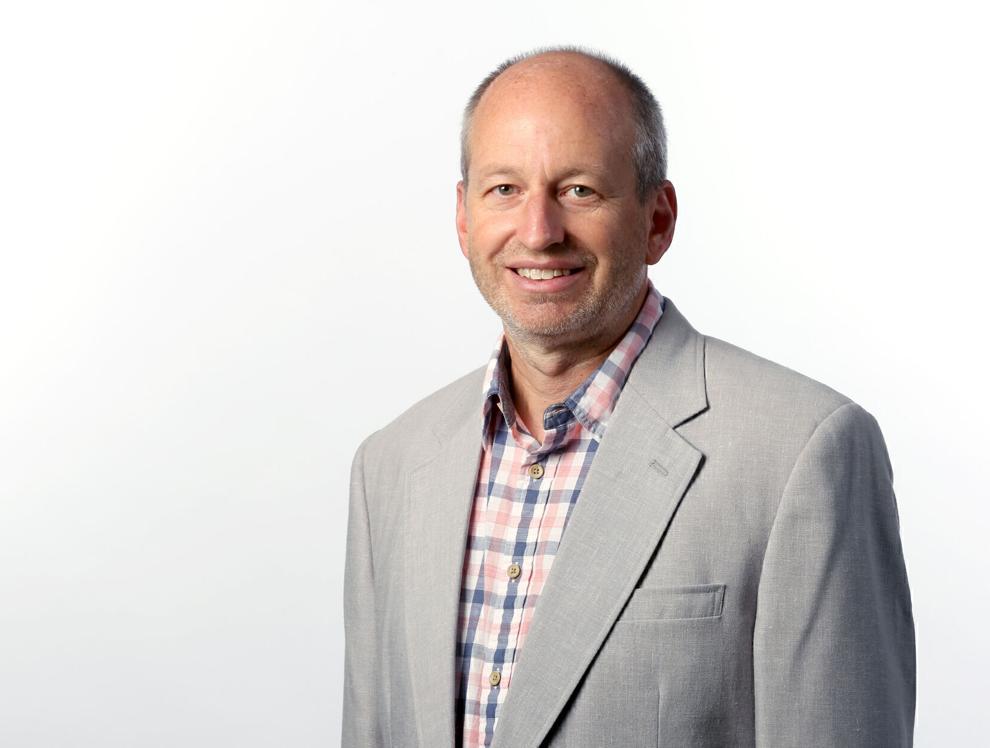 1 – Oklahoma State (11-1, 8-1)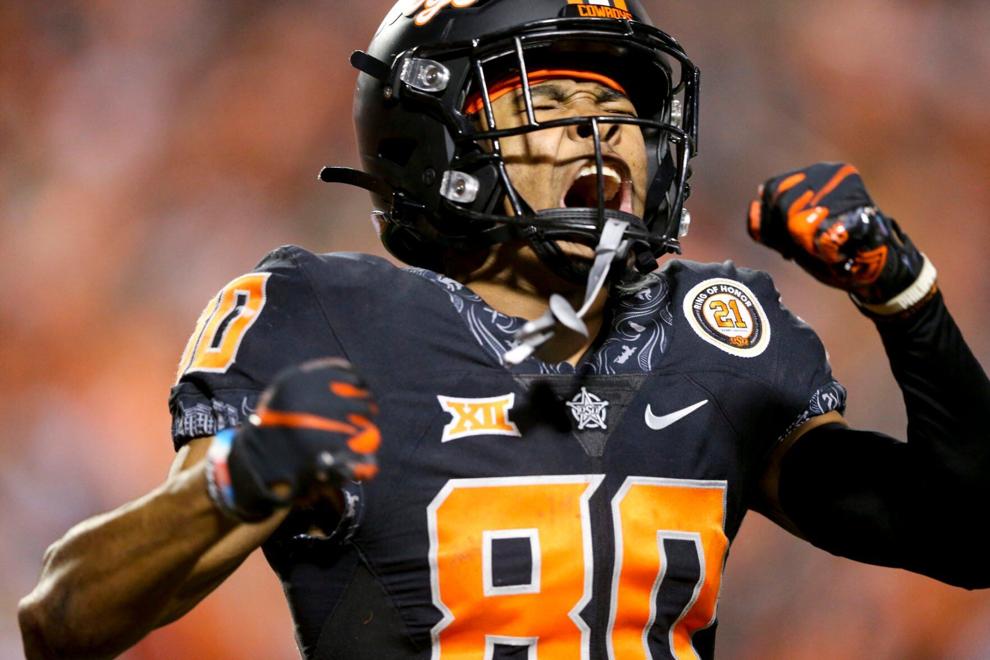 2 – Baylor (10-2, 7-2)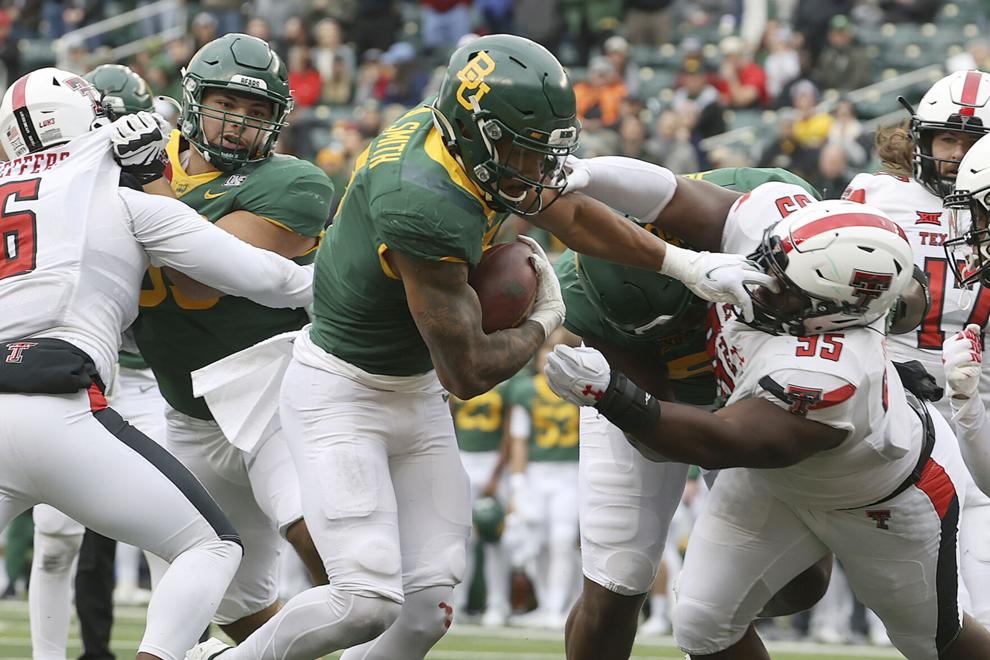 3 – Oklahoma (10-2, 7-2)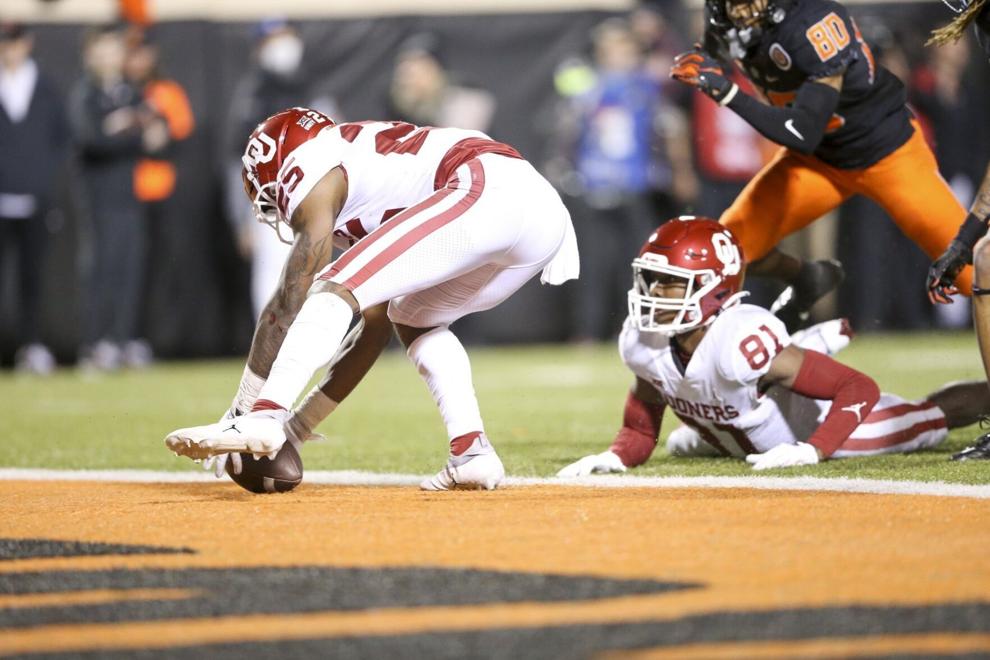 4 – Iowa State (7-5, 5-4)
5 – Kansas State (7-5, 4-5)
6 – West Virginia (6-6, 4-5)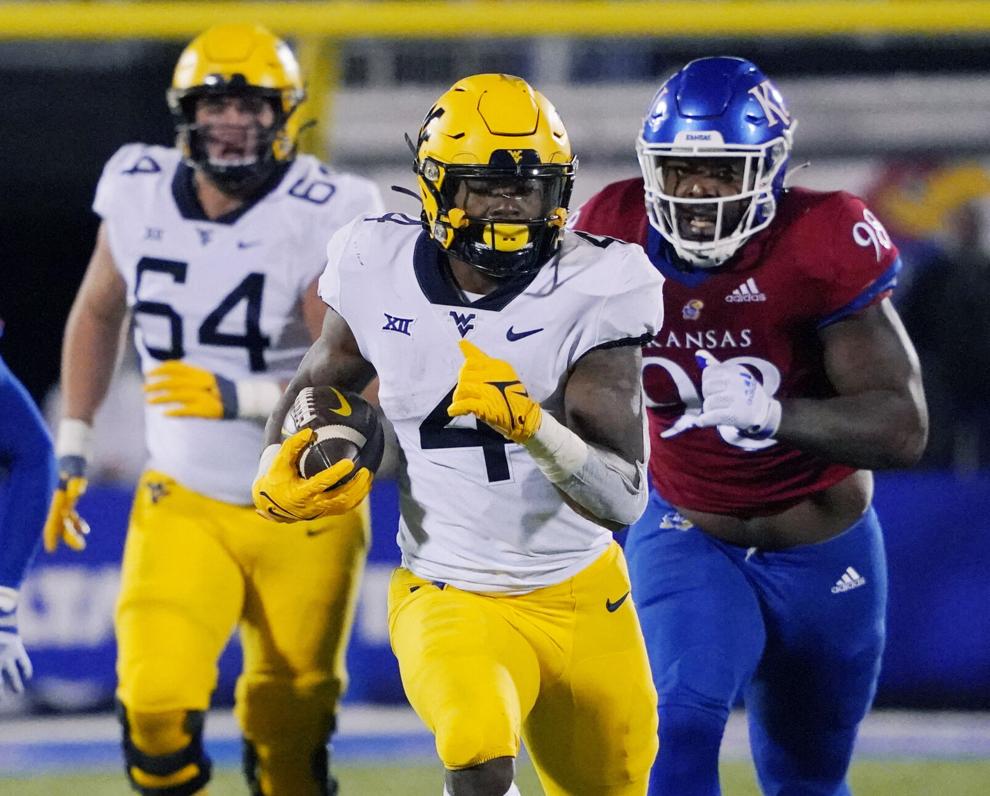 7 – Texas Tech (6-6, 3-6)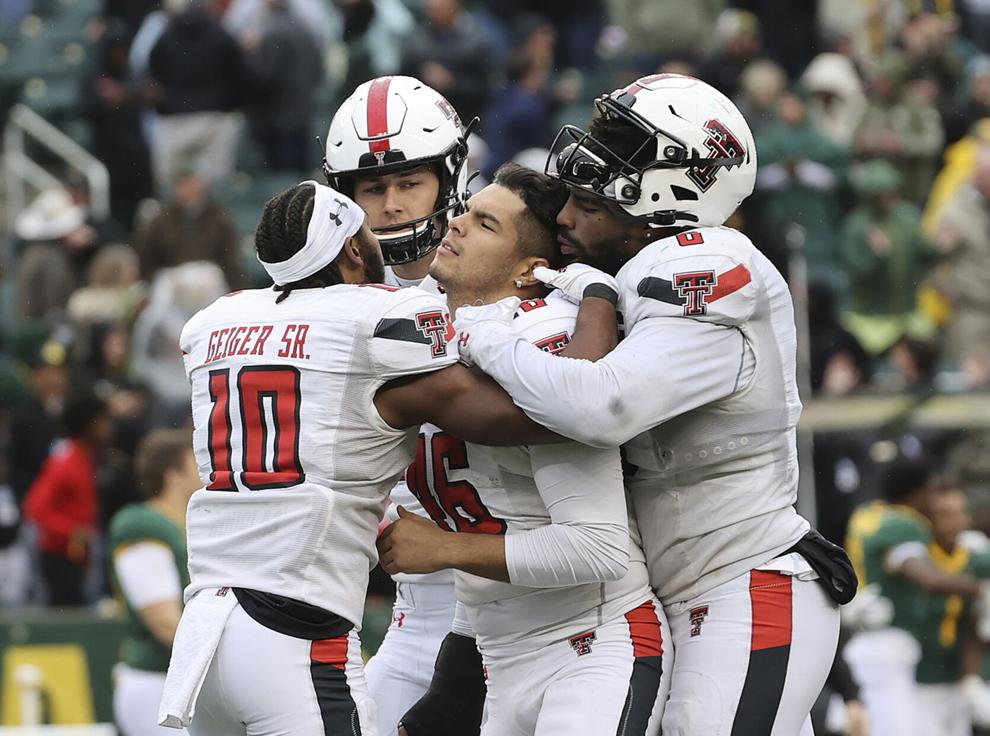 8 – Texas (5-7, 3-6)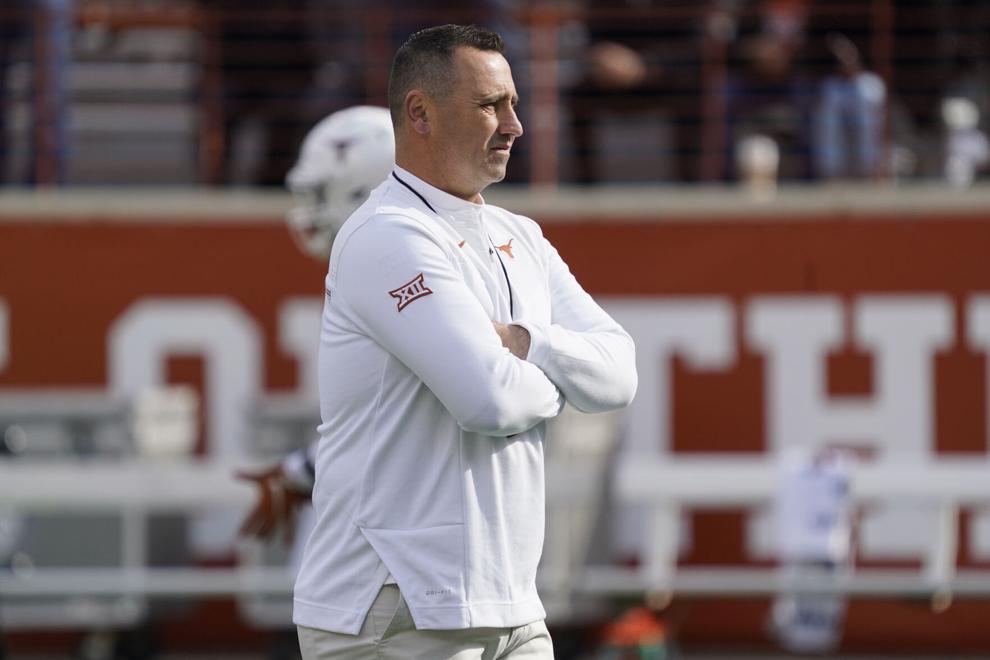 9 – TCU (5-7, 3-6)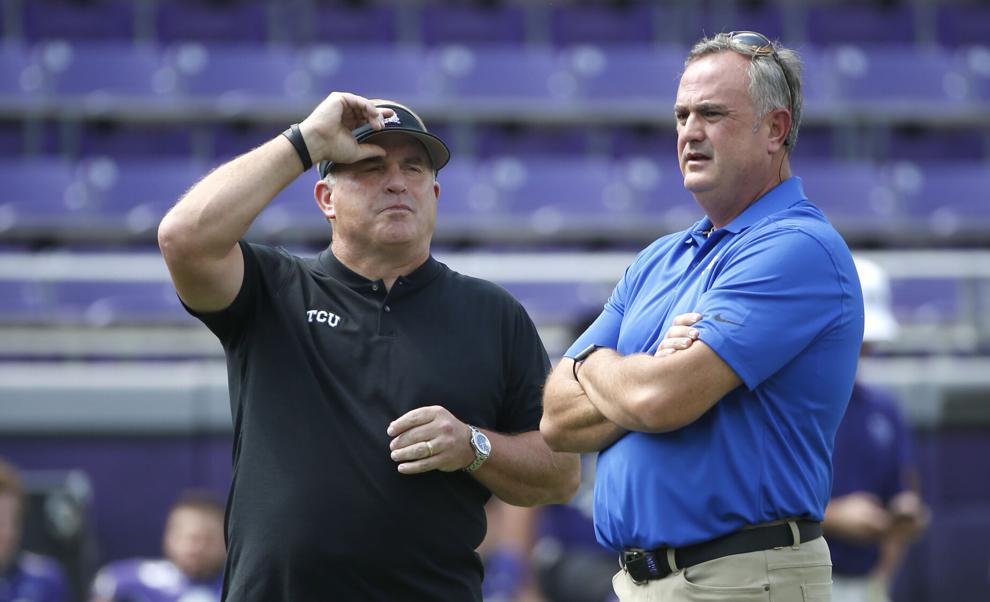 10 – Kansas (2-10, 1-8)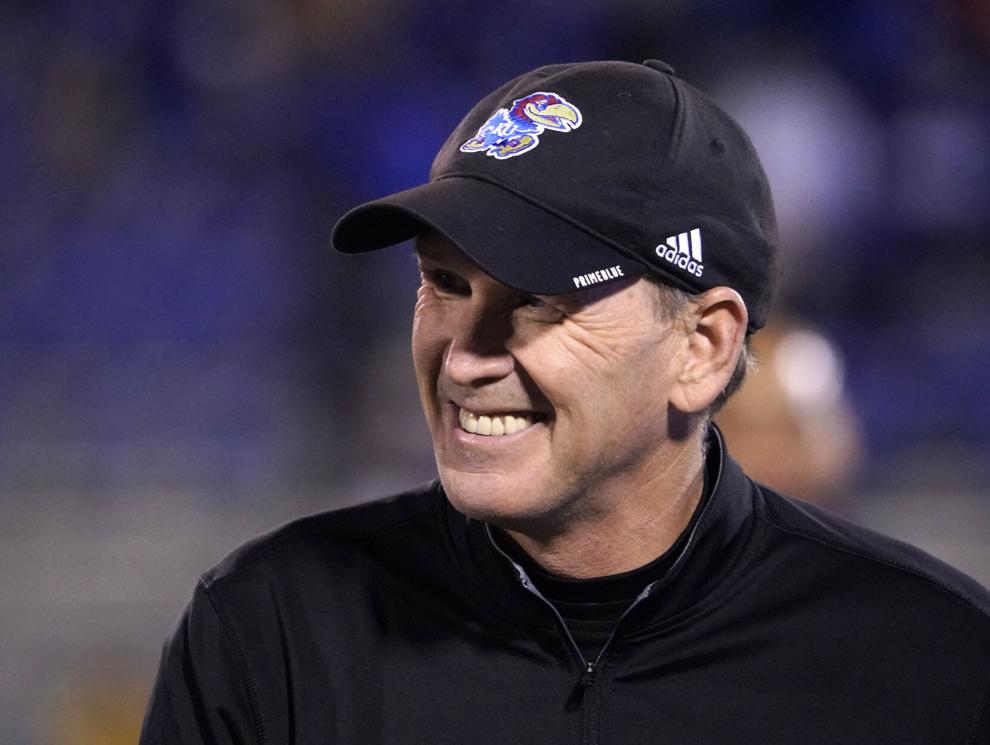 Baylor's Dave Aranda previews OSU ahead of Big 12 championship game
OSU's Mike Gundy on Lincoln Riley taking USC job