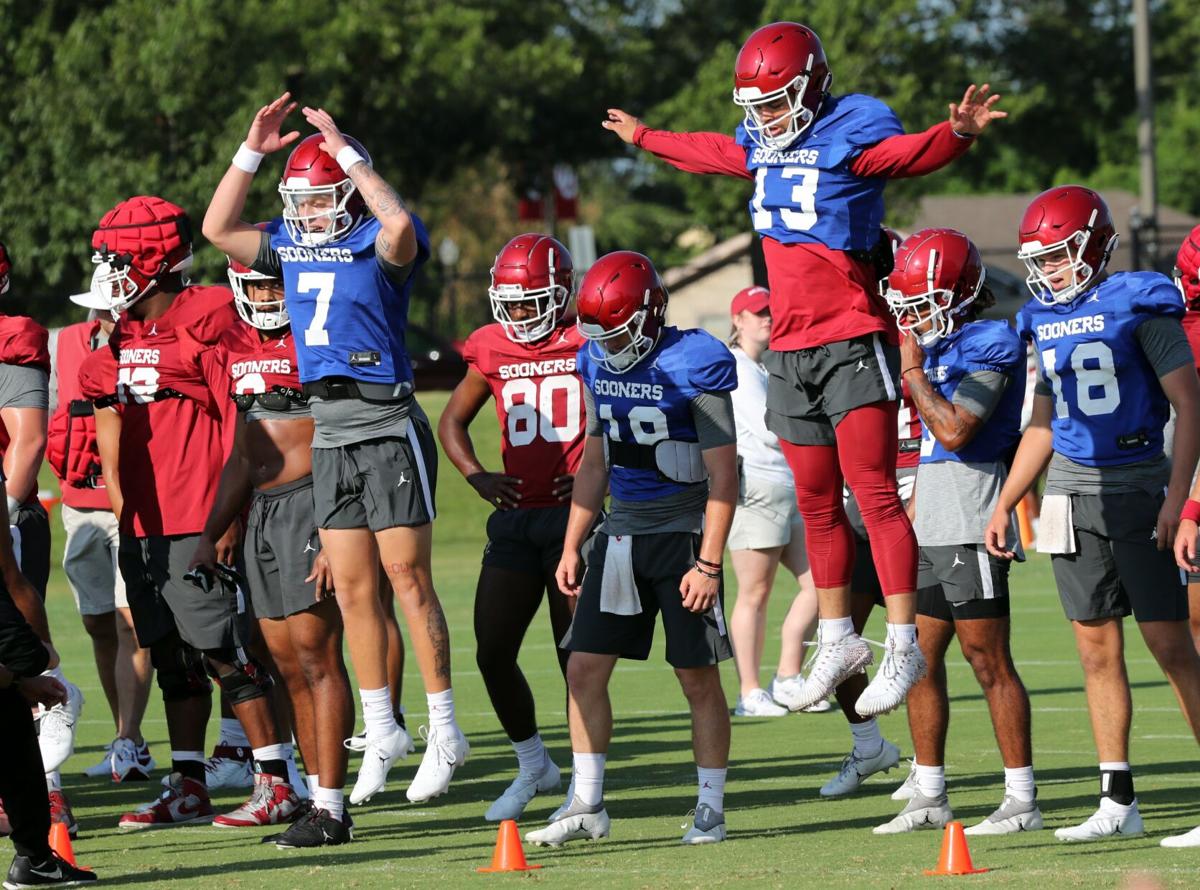 The OU Daily broke some news about Oklahoma's quarterback situation on Tuesday. The university didn't care for how the student newspaper went about that and punished the entire OU beat by canceling Zoom interviews Wednesday.
The story exploded all over social media, as things tend to do these days. Folks immediately dug in and took a side. Also, sadly, what people tend to do anymore.
Let's see if we can think a little deeper here with an attempt at some nuance.
Mason Young and Austin Curtright wrote the OU Daily story (full disclosure: Young interned with us last summer and I thought he did outstanding work). They talked to Spencer Rattler's dad. That was of enormous value. I used what Mike Rattler told the Daily in my column Tuesday.
Young and Curtright also observed OU's practice Tuesday morning despite the fact that OU's football practices are closed to the media and the public. They tracked Rattler's snaps vs. Caleb Williams' and noted that Williams threw to starting receivers.
"The Daily watched the offensive practice regimen from a public building near the OU football practice field," the story went, "with no athletics employees discouraging observation. The Daily does not observe practice regularly, but did so Tuesday under heightened interest given the situation."
That's what aggravated the university.
I understand the decision to retaliate Wednesday was made at an administrative level above the head football coach. This wasn't Riley vs. Young and Curtright. This was closer to OU higher-ups vs. the student newspaper.
I applaud the two young sportswriters for doing what journalists have done as long as there has been newsprint — advancing the story. They don't teach you to acquiesce in J-School. They don't teach you to obey every rule.
If they did, or if journalists obeyed, there would be no point of journalism. We'd never learn how (stuff) went down in governments and school districts and on college football teams.
We all benefit from knowing (stuff). Some (stuff) is more important to know, but yes it interesting to learn that Williams is preparing to start at quarterback against TCU instead of Rattler. Good for Young and Curtright in that regard.
Now, here's where they erred: They spelled out their process.
Something else you learn in journalism school, or learn the first year or two on a beat: Never, ever feel obligated to spell out the process.
You always do what you can to report or advance the story. You do NOT share how you went about your reporting if it doesn't advance you or your cause.
The Daily's publicizing its Tuesday morning process didn't advance anything but OU's anger.
It's here I wish the young reporters' adviser had told them what an editor once told me: "Some things you write because you know them to be true. You don't have to explain your source or your process, you just write it because you know it."
A close friend on the OU beat once put it another way: "I had two sources for this story: my left eye and right eye."
Hopefully Young and Curtright take comfort in their reporting, while maybe learning a lesson that assists them as they move forward as journalists. They did a terrific job on their story, they just made what I'd term a "rookie mistake."
OK. On to OU's retaliation...
Punishing the entire Sooners beat for the action of one outlet was an overreaction on several levels.
It painted Riley as the villain — just glance at Twitter — in the moment. He didn't like the Daily watching practice, but he didn't make the decision to lock out reporters Wednesday.
Whoever did undercut the four or five OU players who would have interviewed Wednesday.
Here's something universities, and I'm talking coaches, ADs and administrators here, can't get through their heads: The players are often the adults in the room. They express themselves more thoughtfully every year.
I asked OU receiver Marvin Mims about Rattler on Tuesday. He was terrific. I was not surprised. Players at OU, Oklahoma State and Tulsa almost always give great answers to tough questions. That was denied Wednesday.
The reporters were denied.
OU's retaliation undercut beat writers' jobs Wednesday. And before you go all "Enemy of the people!" I need you to know something: The majority of questions asked of Sooner players Wednesday would have been in your interest. Not just the writers' interests, yours too.
Because you want to read the most detailed, reported OU football stories that the OU beat writers can offer, whether about the quarterbacks or the defense or the deep snapping. And the details got lost due to OU's overreaction.
So where does that leave us? Hopefully here...
The OU Daily sports staff huddles with advisers to both applaud Young's and Curtright's reporting and to review what might have been presented more carefully.
OU's administration, athletic or otherwise, meets with the OU Daily so the OU Daily can explain the role of journalism, something that is clearly, sadly lost on OU's administration, athletic or otherwise.
Whatever happens during Saturday night's OU-TCU football game, Riley, defensive coordinator Alex Grinch and select Sooner players talk about it afterward with reporters.
And you guys read well-reported, multi-layered stories about OU, OSU and TU football from writers across the spectrum, the Tulsa World, Oklahoman, Norman Transcript, Stillwater News Press, student journalism outlets, national web outlets, whatever, moving forward.
Big 12 rankings after Week 6: Reshuffling the top three teams after OU-Texas
Big 12 rankings after Week 6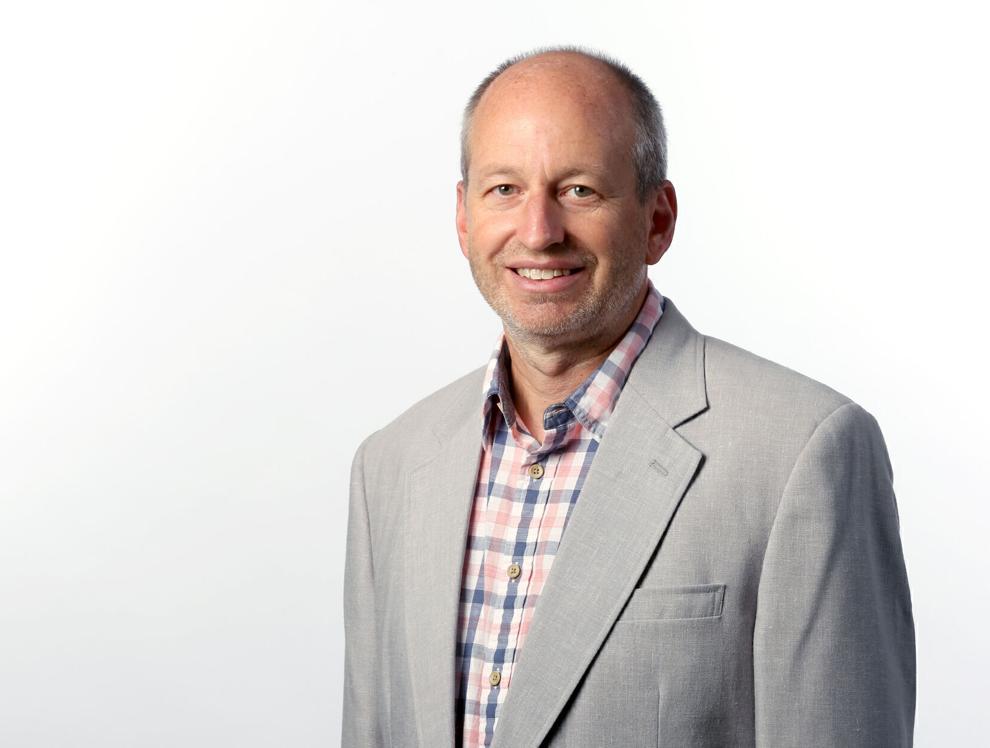 1 – Oklahoma (6-0, 3-0)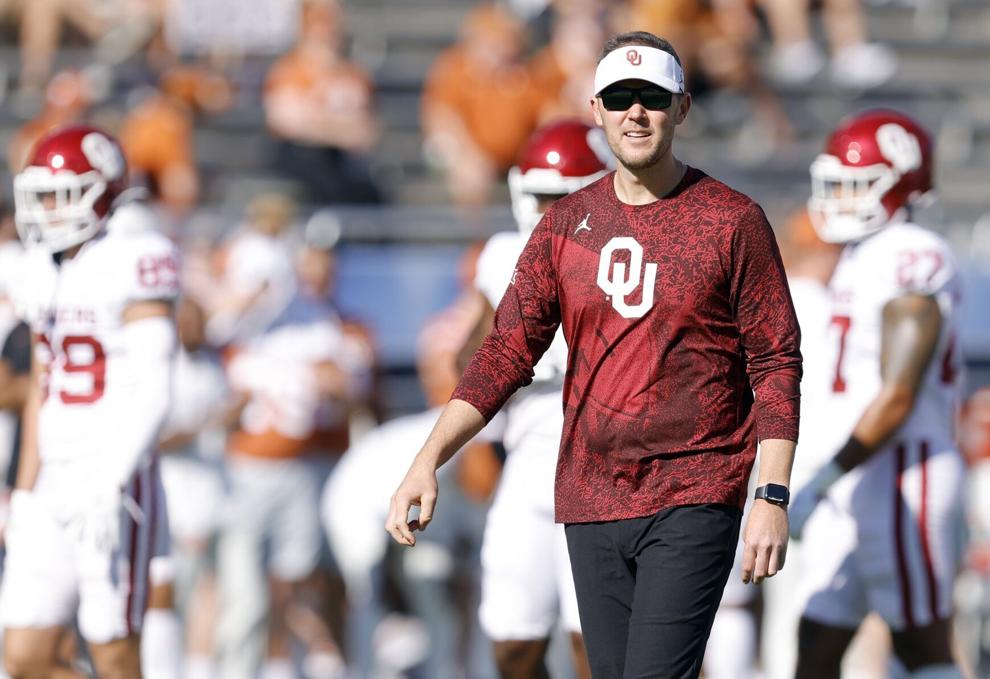 2 – Oklahoma State (5-0, 2-0)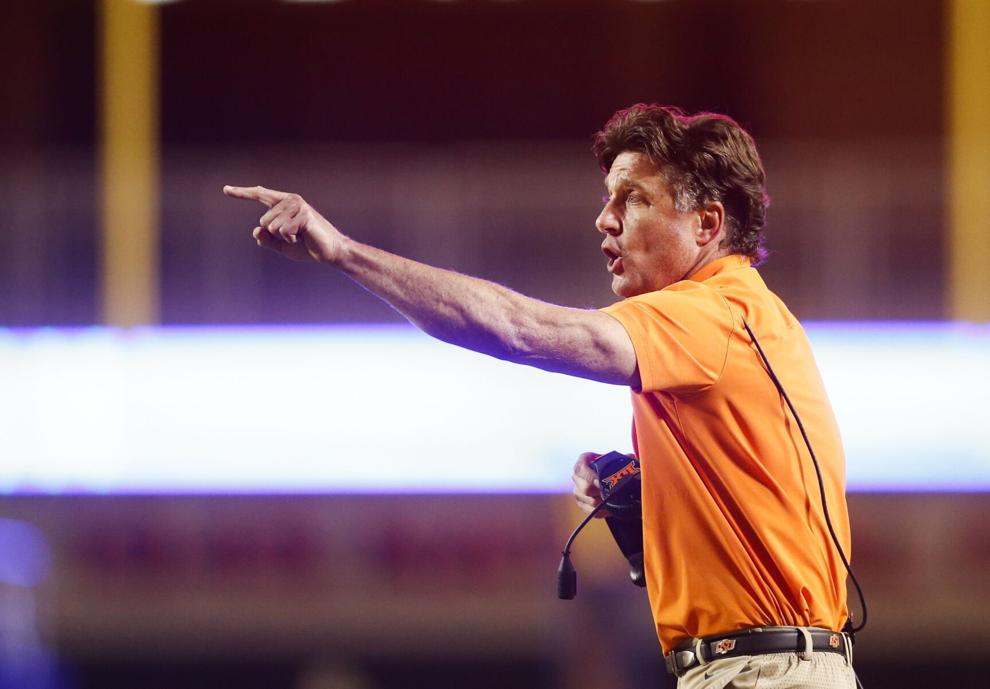 3 – Texas (4-2, 2-1)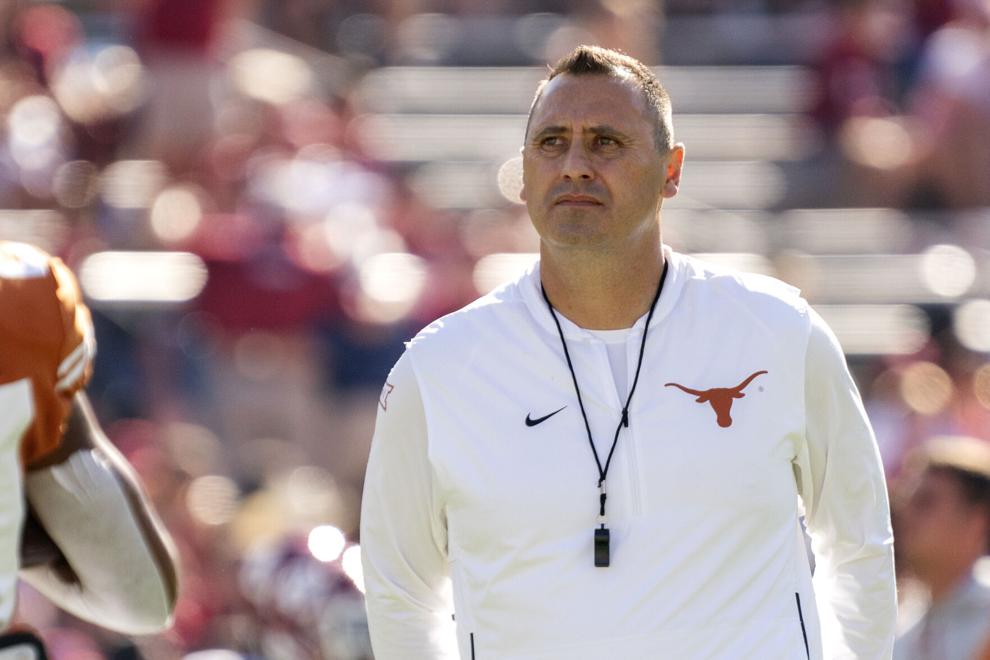 4 – Baylor (5-1, 3-1)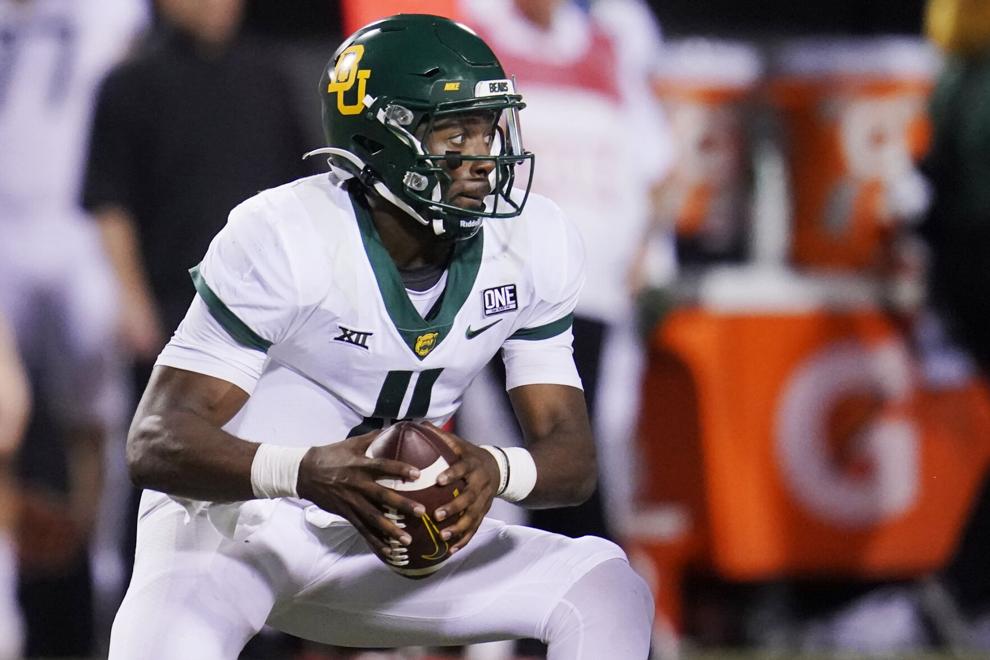 5 – Kansas State (3-2, 0-2)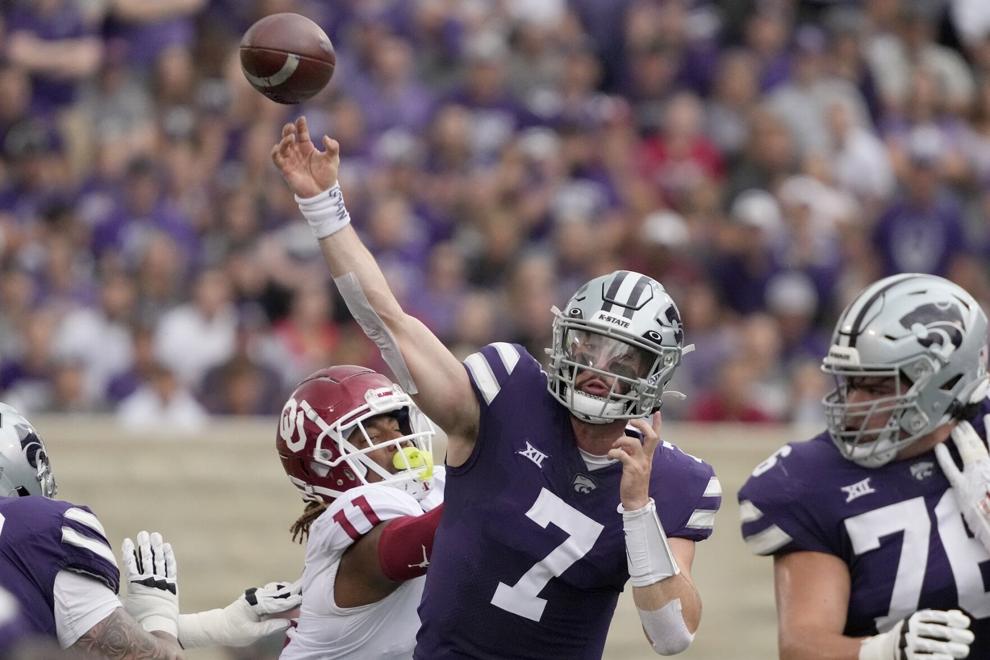 6 – Iowa State (3-2, 1-1)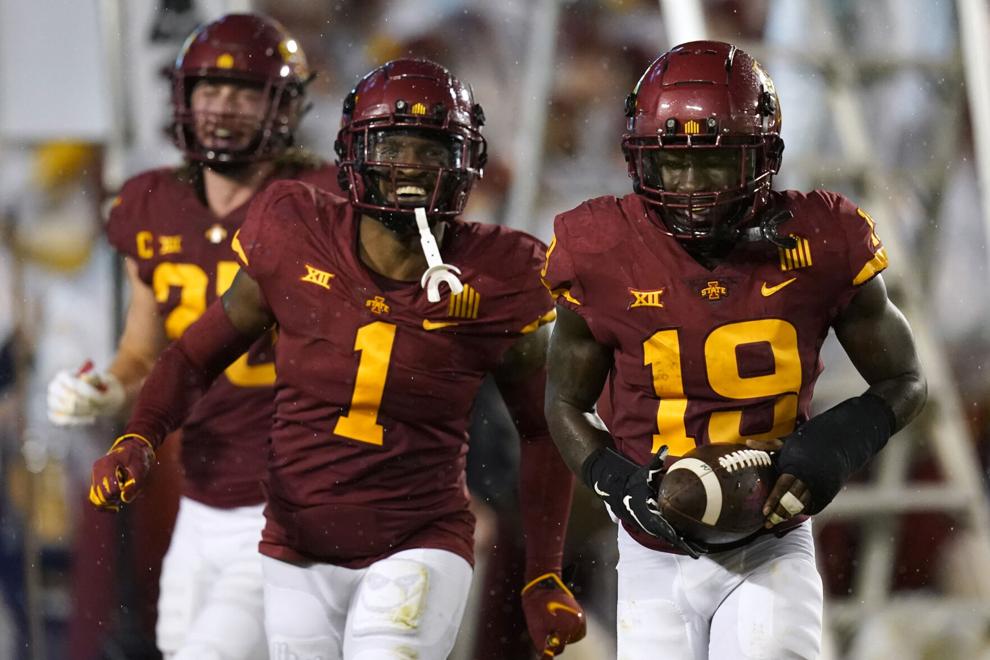 7 – TCU (3-2, 1-1)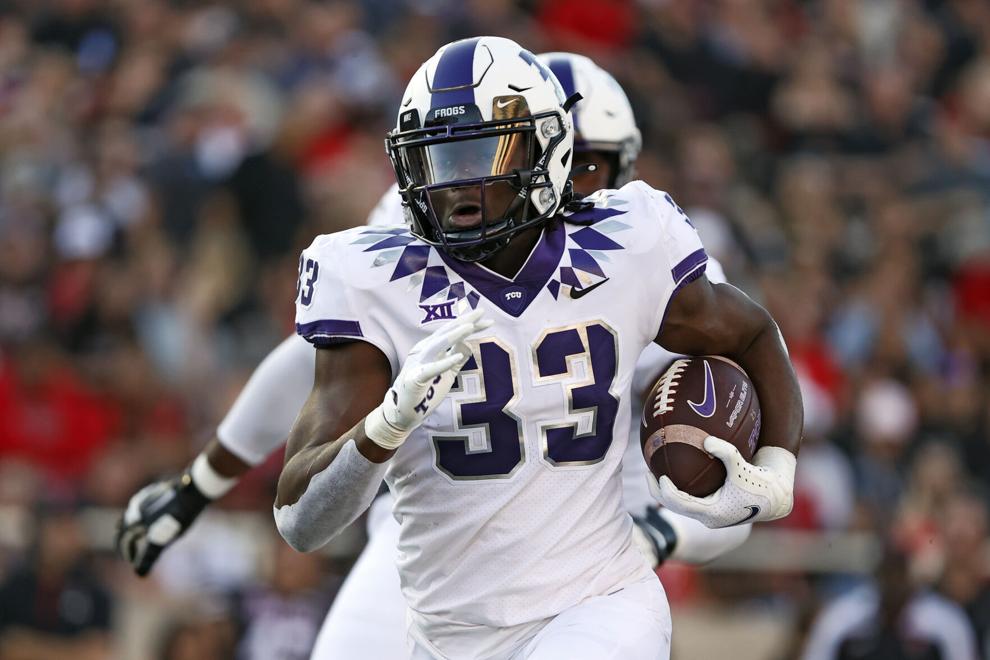 8 – Texas Tech (4-2, 1-2)
9 – West Virginia (2-4, 0-3)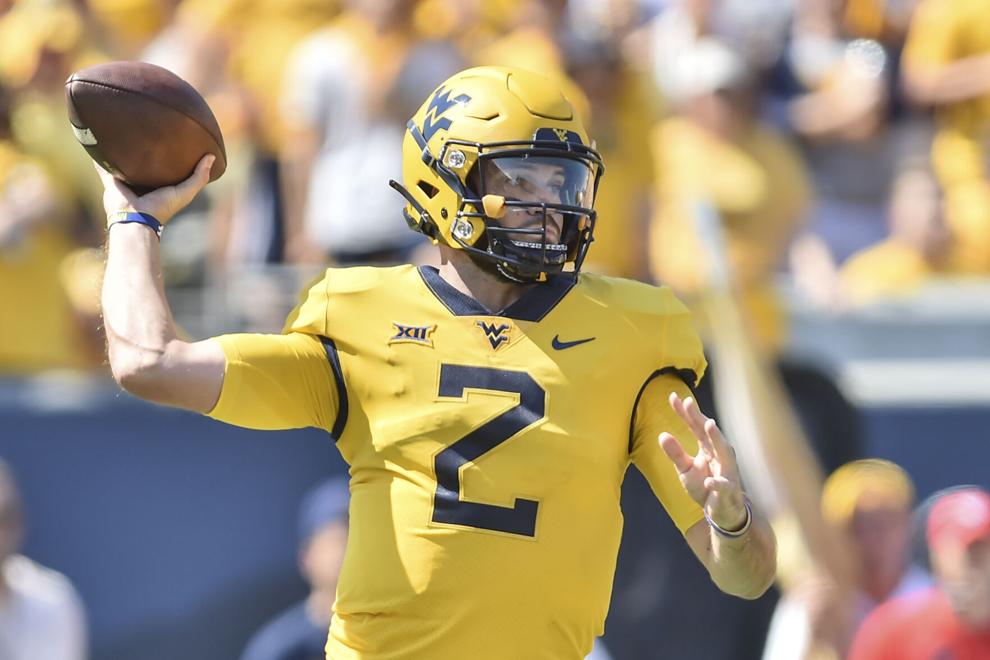 10 – Kansas (1-4, 0-2)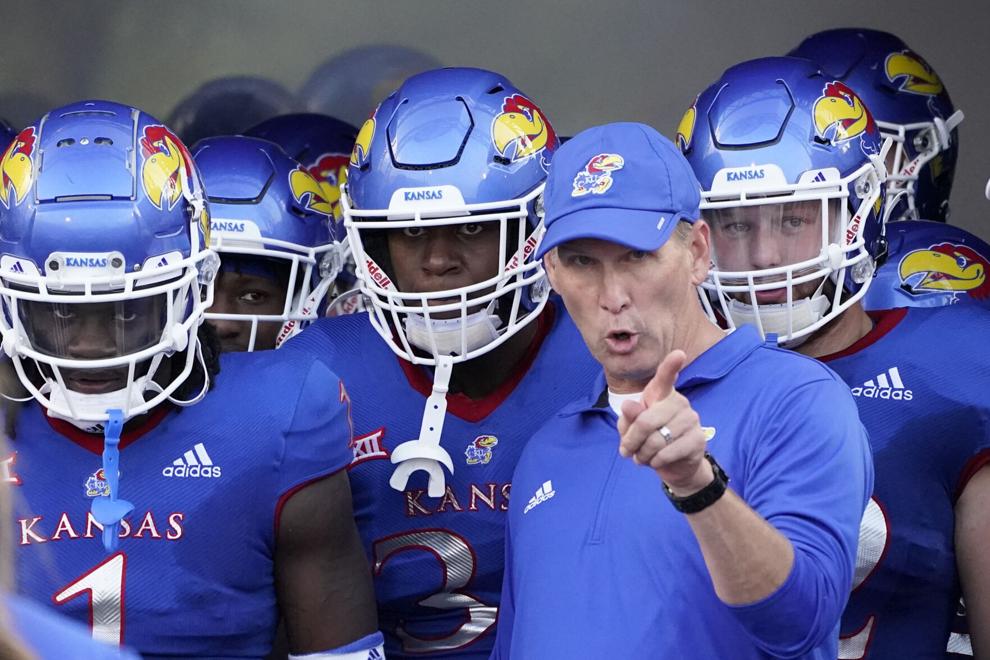 Last chance offer: $1 for six months
OSU's Mike Gundy previews Texas
The next two weeks will be dynamite. OU-Texas Saturday in the Cotton Bowl, then OSU-Texas in Austin the following Saturday.
Defenses might be catching up with offenses in the Big 12 Conference, but it still takes a dynamic offense to win the league.
I don't know how long the Kansas State Wildcats will stay among the top Big 12 teams, with a trip to Oklahoma State looming, but they deserve …
Iowa State and Texas flunked their screen tests. Oklahoma State, Kansas State and Texas Tech won unconvincingly. Oklahoma, West Virginia and B…
All teams will be in action this weekend, beginning with Kansas at Coastal Carolina on Friday night. The Big 12 was 9-1 in opening games (West…
All 10 teams are scheduled to be in action this weekend, starting Friday night with KU's best shot to win a game this season.