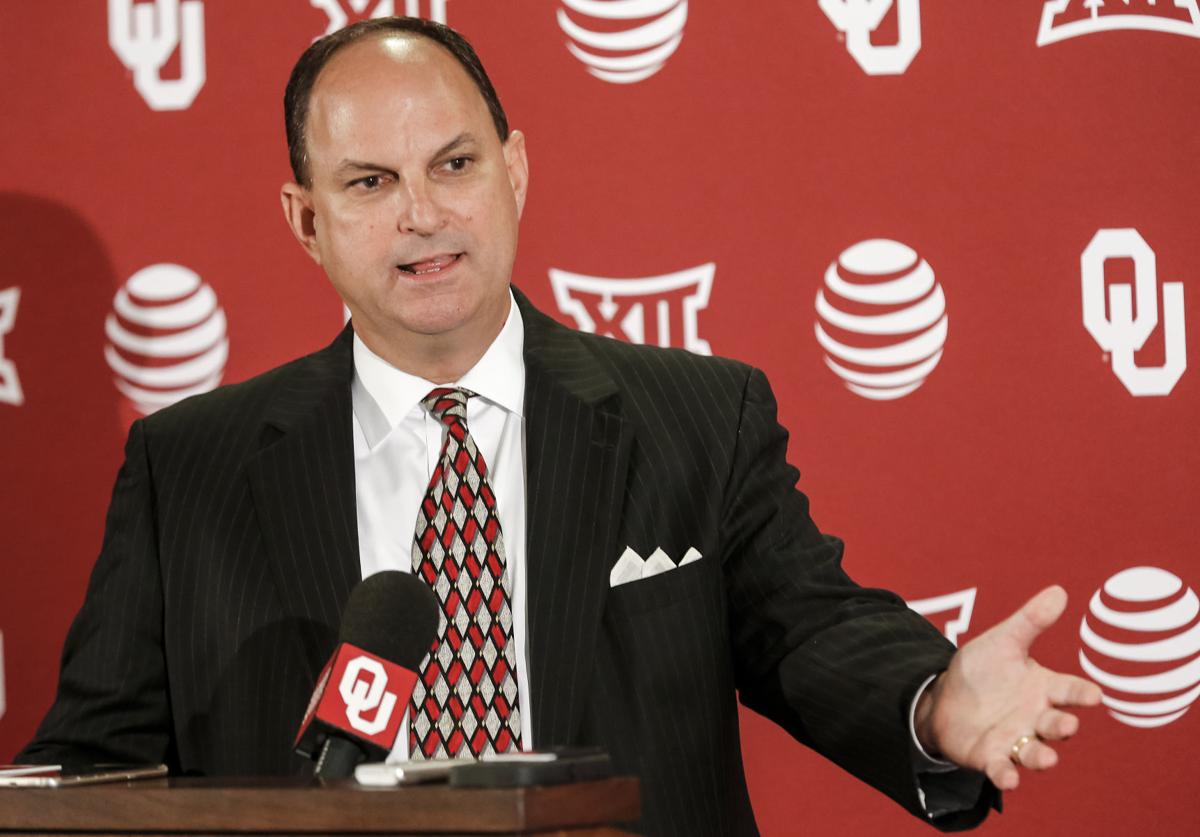 Resignation hasn't set in for Joe Castiglione. Not yet.
The Oklahoma athletic director works doggedly to protect his athletes on campus from COVID-19 and to eventually provide them opportunities to play.
He holds out hope there will be football this fall, to the point of angling to move the Sooners' scheduled season opener against Missouri State from Sept. 5 to Aug. 29 to allow for an extra week of recovery time before OU's Sept. 12 game against Tennessee.
He consults Missouri State AD Kyle Moats to ensure that testing procedures for Bears athletes mirror OU's. He consults Big 12 Conference ADs constantly — their next scheduled meeting is Tuesday — and consults OU's network of health and science advisers more than that.
"Controlling the controllables," Castiglione called it during a Friday night phone call. "There are not many at the moment. Those that are available, that's where we have to put our time and energy."
He, like many of his peers across college sports, is trying so damn hard.
The Big Ten made the same decision 24 hours previously. The Ivy League canceled fall athletics, period, earlier in the week.
Stanford cut 11 sports. Florida State cut 25 jobs from its athletic department. Ohio State and North Carolina halted fall sports workouts due to coronavirus outbreaks.
Beyond sports, the virus continued tearing through our country, a byproduct of both its relentlessness and the mangled response to its onslaught by too many of our national, state and local leaders.
Knowing Castiglione can't control everything, knowing he depends on a health and wellness ecosystem beyond the protective coating he tries to provide his athletes, coaches and staff on campus, knowing that ecosystem is grossly exposed to a virus that doesn't need the help we're giving it, I ask: "Has frustration set in?"
"I don't know if 'frustration' is the right word. It's part that," Castiglione said. "I think it's more 'disappointment.' There are certain things that we can't control, regardless of how hard we try. This might be one of them.
"Sometimes people are their own worst enemies."
We can't go on like this.
Well, we can. We can continue to shun masks, pack restaurants and denigrate the health and science community. We can continue to make it easier for everyone to get sick.
But then we must realize the consequences. In college sports last week, one consequence was nonconference football vanished for two of the Power Five conferences.
Consider this the first two droplets down the drain from the swirl that has been circling it for several weeks. It will all disappear at this rate.
"There are things that everybody has heard, everybody has talked about," Castiglione said of basic pieces of advice among us for four months. "People see them as many times as they do, they might pass it off. 'Yeah, yeah, I know. Wear a mask. Yeah, yeah, wash my hands. Yeah, yeah, social distance.'
"And they get very undisciplined, and that's when these unfortunate cases happen in many instances. And that makes it more difficult."
That makes Castiglione's — and Mike Holder's and Derrick Gragg's and Mike Carter's — job more difficult. That makes playing college football more difficult.
"The other part of this, there are other freedoms and experiences that we take for granted that may not be able to occur either," Castiglione said of our current path. "People crave being around each other. They do. Being locked in a house is no fun. We all got through it for a period of time, but to go back to something like that ..."
To go back to something like that feels inevitable the way COVID-19 continues menacing. We didn't think so much about seeing the Sooners again when we all quarantined back in April; we just wanted to chat with our neighbors.
It affected our moods, our routines and our finances, but we figured it was worth it since we were flattening the curve, and flattening the curve meant we were saving lives and on course for some normalcy. We were on course for there to be sports again.
We are wildly off course now.
Coaches, ADs and conference commissioners are doing everything possible for there to still be college sports. They aren't working in a vacuum, though. They know what's happening. Their frustration is mounting.
It isn't just football personnel. There was angst from all four college basketball coaches I spoke with for a column last week.
"We're fighting uphill now all of a sudden because of what's happened in the last two or three weeks," said OU coach Lon Kruger, whose players' return to campus has been delayed more than once because of concerns related to the virus.
"We were going to bring them back today, actually," ORU coach Paul Mills said last Monday, "but over the course of the last two weeks in Oklahoma you've seen numbers spike. We just said, 'Man, let's hold off.'"
Oklahoma State's Mike Boynton and Tulsa's Frank Haith have their players back and healthy. That doesn't help either sleep easier in this climate.
"Wear a mask. I wear a mask," Boynton said. "Is that the answer for sure? I don't know. But I can't imagine something that simple being fought. I just don't understand that."
"If I hear that wearing a mask can save up to 30,000 or 40,000 lives by November, I'm pretty sure I'm putting a dadgum mask on," Haith said. "Just pushing that, maybe there's a chance we can get back to normalcy sooner rather than later."
The coronavirus will dictate those terms, ultimately. It's a mean blankety blank.
But we must do more to mitigate it. We must do as Castiglione has.
"Contingency planning, adjusting, in many cases using our best common sense," he said. "Listening to the medical experts is a pretty good bet for all of us. We might as well do it. What other options do we have? Other than knowing the outcome of our undisciplined behavior."
We saw OSU lose its scheduled football opener against Oregon State due to the Pac-12's restriction. We have reason to expect more restrictions and cancellations, until there isn't anything left of football season or any other season scheduled for fall.
Bad as last week was, this feels like it's about to get worse.
Bless those who press the good fight.
"There's not much more we can do," Castiglione said. "We just keep working on ways to have it safe for our student-athletes, have it safe for our staff and the people that are around our student-athletes."
OU announced it had zero positive results out of 89 football players tested for COVID-19 last week. Five players from the 14 previous cases have recovered, per the university, leaving five active cases.
Some encouraging news, finally, and yet still delivered with a spoonful of reality.
"Thinking that that's going to be the case week after week after week as we go through the next month leading up to a potential season ..." Castiglione said. "We hope that's the case, but we have no guarantee."
No guarantee there is more good news where this came from. Just a terrible amount of concern for where this is headed, understandable given the force of the virus and the weakness of our response to it.
---
Memorable moments: A ring for the thumb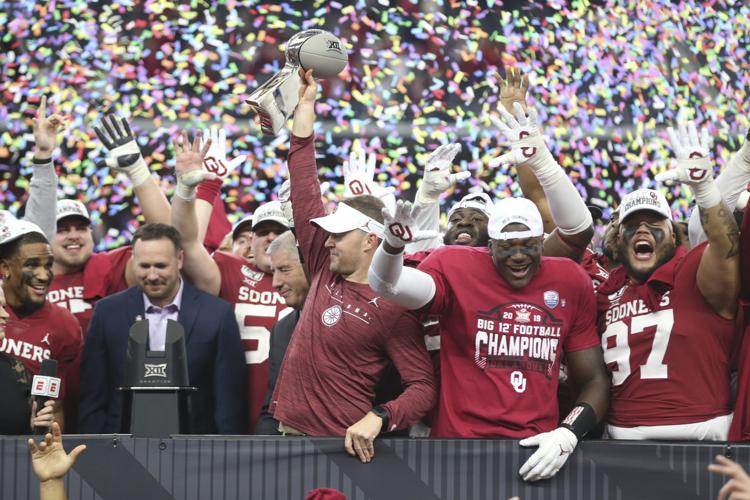 Another CFP appearance: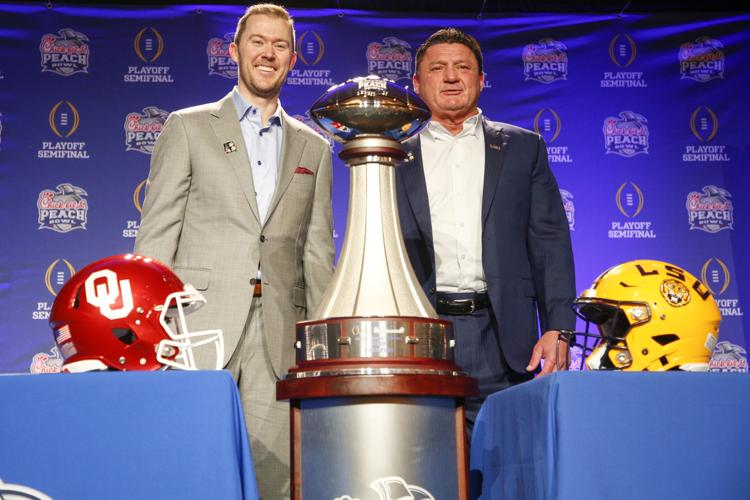 December in New York City:
Three questions about 2019: Was the season a success?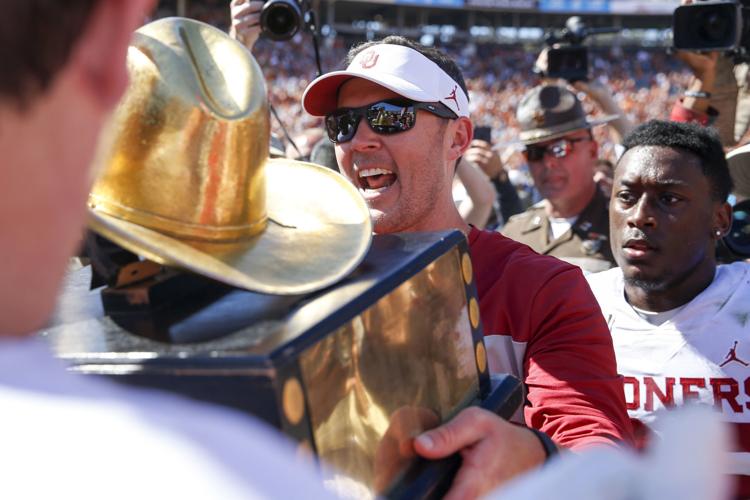 2. What went right?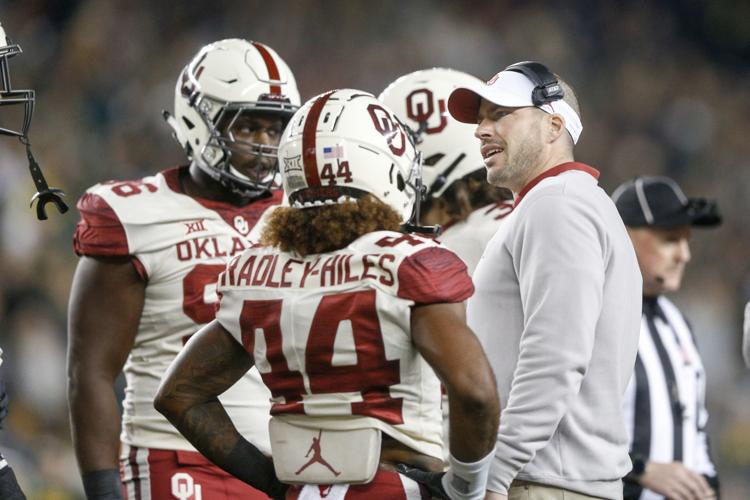 3. What went wrong?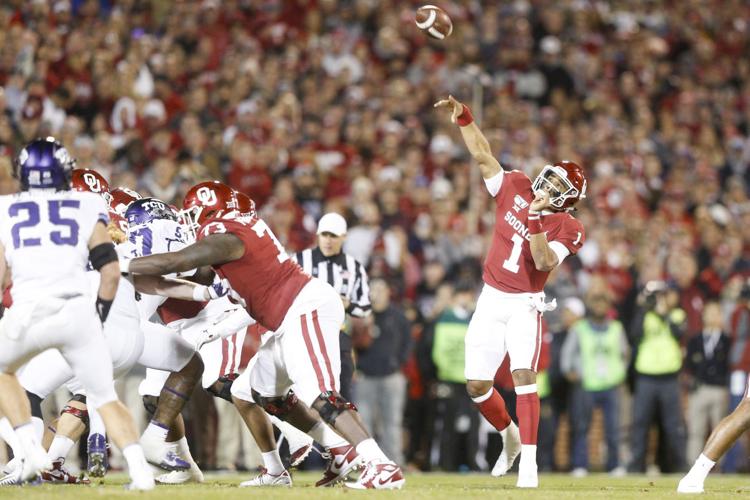 What to expect in 2020: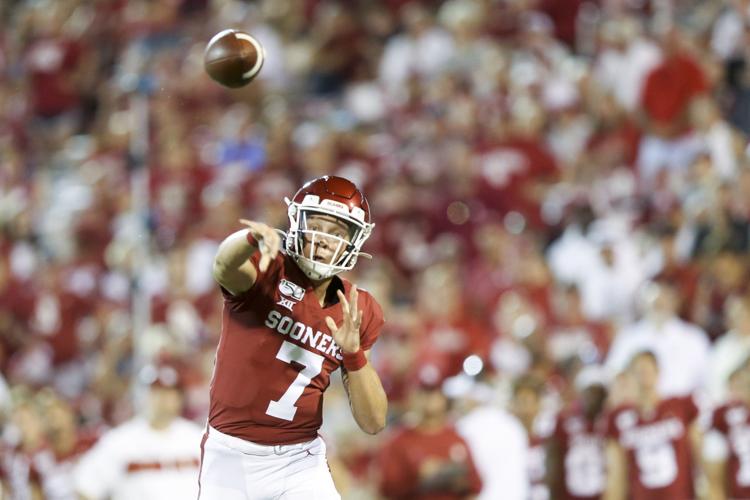 What to expect in 2020 (continued):
Top returners: Kennedy Brooks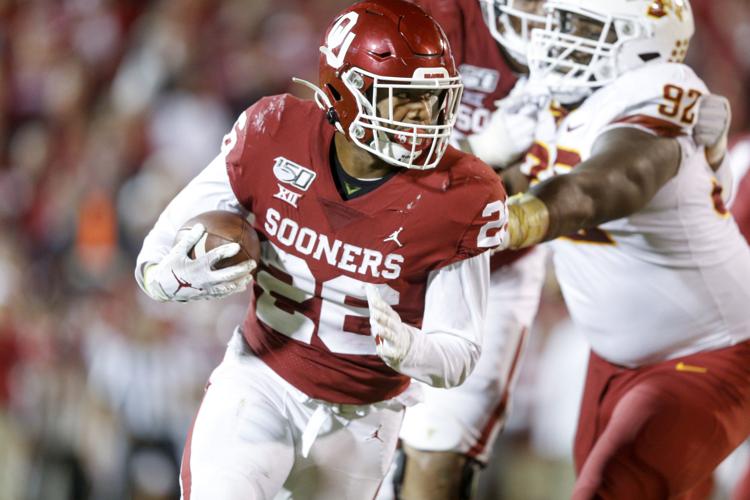 Top returners: DaShaun White
Top returners: Creed Humphrey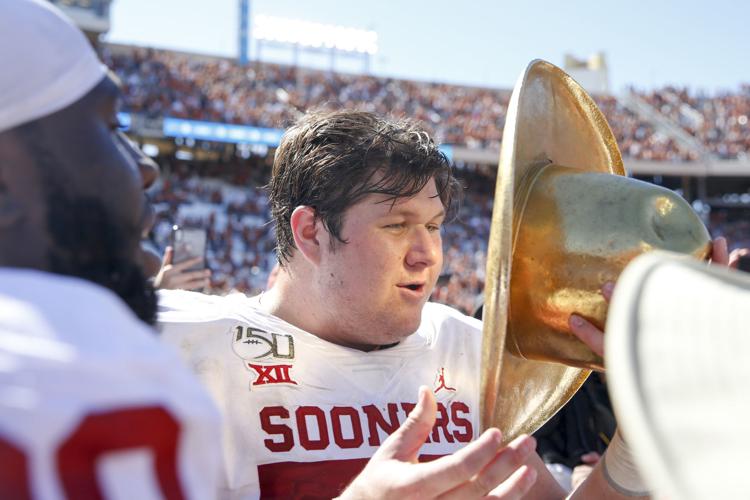 Biggest losses: CeeDee Lamb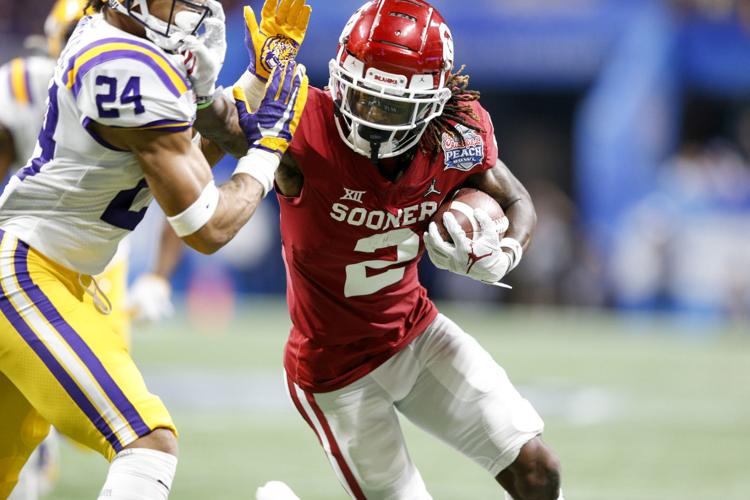 Biggest losses: Kenneth Murray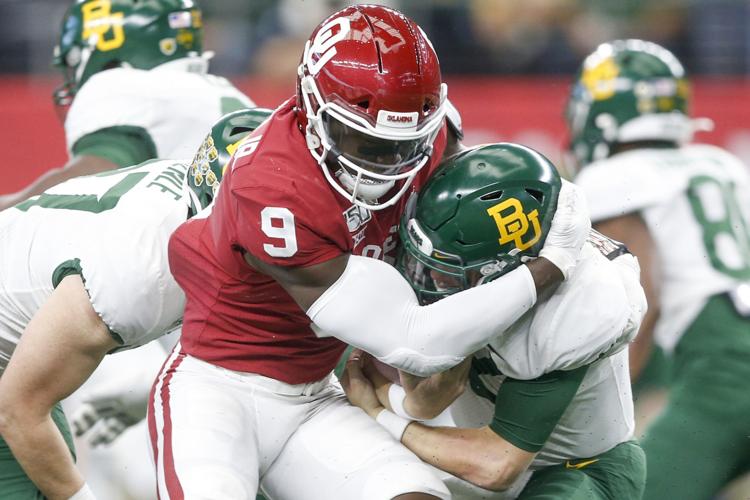 Biggest losses: Parnell Motley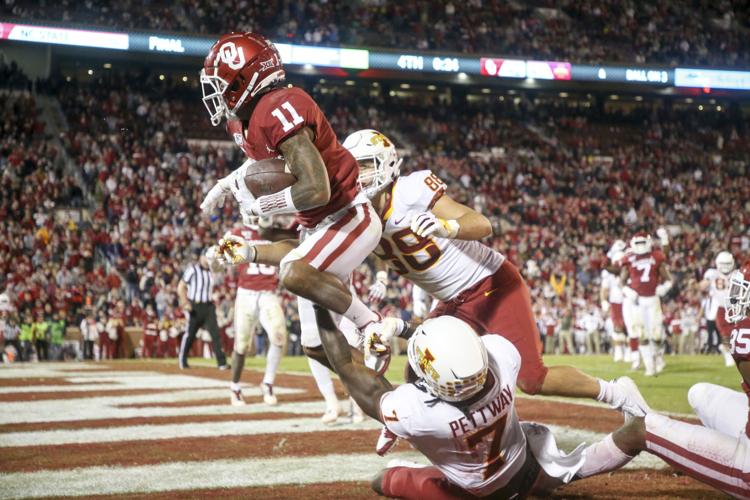 Postseason awards: Offensive MVP: CeeDee Lamb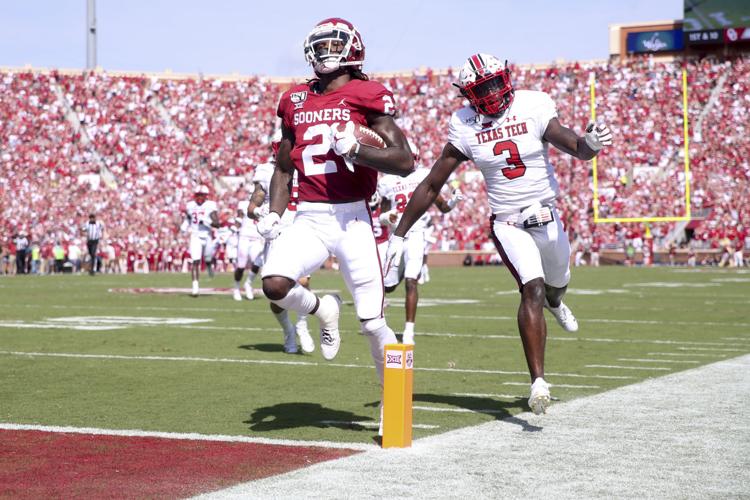 Defensive MVP: Kenneth Murray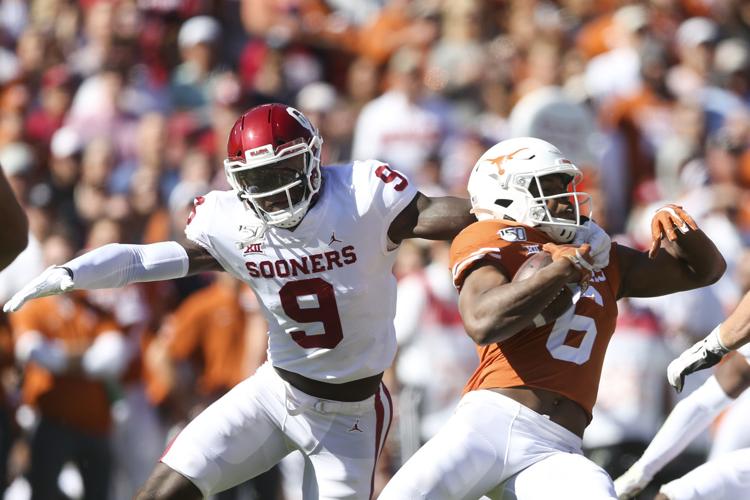 Assistant of the year: Alex Grinch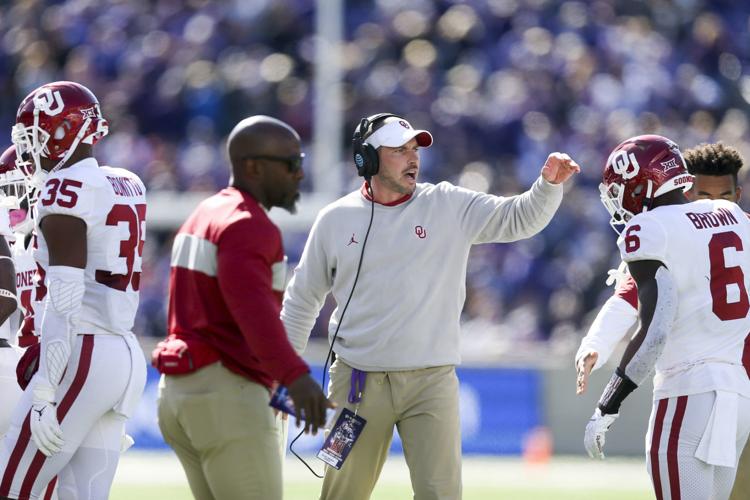 Newcomer of the year: Jalen Hurts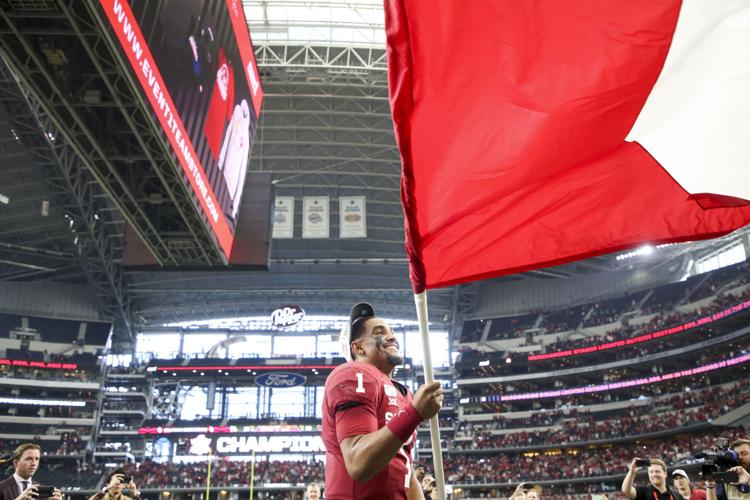 OUSportsExtra.com: Home to everything crimson and cream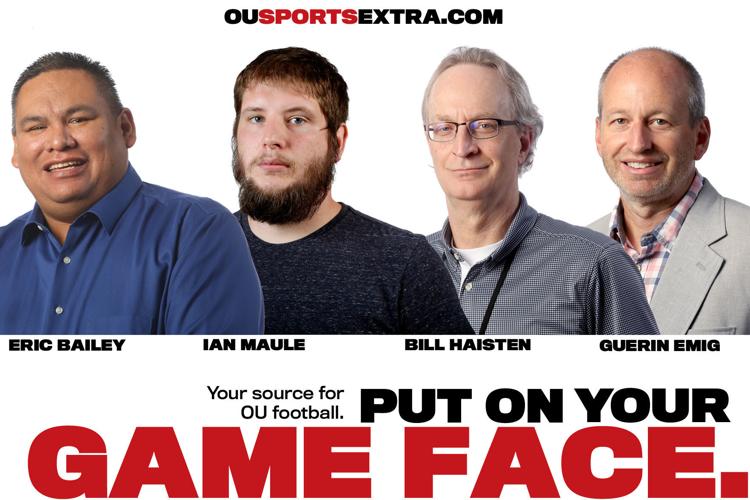 Video: Eric Bailey and Guerin Emig break down Bedlam
Guerin Emig
918-629-6229
Twitter: @GuerinEmig
Concerned about COVID-19?
Sign up now to get the most recent coronavirus headlines and other important local and national news sent to your email inbox daily.