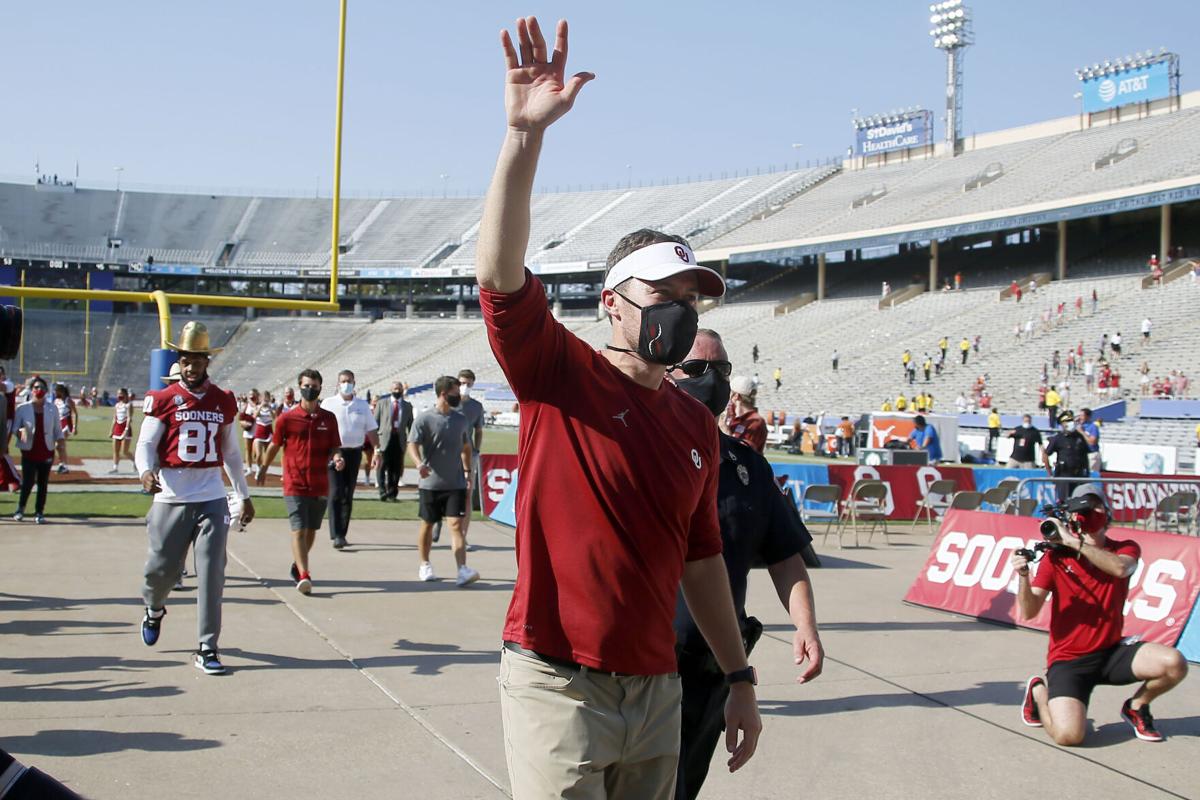 Les Miles didn't get too sick when he tested positive for COVID-19 recently.
"My symptoms were minor," Kansas' head football coach said on the Big 12 coaches teleconference this week.
He was miserable just the same. He stayed behind as the Jayhawks traveled to West Virginia last weekend. KU lost. A coach is supposed to go down with his team. Miles went down virtually, half the country away.
"It was an interesting position for me to be in. I had never been in anything like that," he said. "This virus is giving us opportunities we don't want."
That goes for everyone, college football coaches included.
Jeff Brohm will miss Purdue's season opener against Iowa on Saturday after testing positive for the coronavirus. Dan Mullen has been isolated from his Florida program since testing positive recently. Southern Miss interim head coach Scotty Walden tested positive this week.
Alabama announced a positive test for Nick Saban last week, prompting a swirl of speculation about his missing the showdown against Georgia before three negative tests cleared him.
The coaches' situation underscores college football in 2020. We're making it through without any catastrophe so far. Thank heavens for that.
Still, concern, confusion and disruption all lurk.
We have focused mostly on how the virus affects players, rightfully so since kids and young adults are our first priority regardless of subject or circumstance.
We shouldn't, however, miss the older adults. We shouldn't miss the coaches and staff members.
"As we knew more about the virus, and I think we've been on 17 different committees just dealing with this since March, there was growing data, and this has played out, that this doesn't impact young men as seriously potentially," said Todd Berry, executive director of the American Football Coaches Association. "Most of them don't even know that they have it. That's played out even on teams. Most have not felt sick. The testing has basically caught it.
"The group that is more vulnerable to something serious is individuals that are elderly or with preexisting conditions and so on, and that certainly includes an awful lot of our coaches."
We're all at risk of catching the coronavirus, but the scale of something serious happening as a result slides drastically by age.
According to Centers for Disease Control and Prevention data as of Oct. 14, 374 people in the U.S. between 15 and 24 years old had died of COVID-19-involved factors. That number jumped to 1,588 in the 25-34 demographic, 4,119 in 35-44, 10,837 in 45-54 and 25,971 in 55-64.
Nobody necessarily has morbid statistics in mind as they navigate a college football season during a pandemic. Worst-case data can, however, remind everyone of the serious backdrop to all of this, and the need to take extreme care along the way.
"I remember very pointedly back in June I had calls with all of our coaches suggesting you might be more vulnerable," Berry said, "and so consequently it's not just in your team's best interest but your best interest to make sure that mitigation protocols are followed."
What do mitigation protocols look like for coaches at Oklahoma?
"We wear masks everywhere," Lincoln Riley said. "We wear a mask in staff meetings, we wear a mask in our office. I mean, we wear masks everywhere.
"I really want to commend our families, all the families of the staff, because I think that's where a lot of it comes in. We can control pretty well what we're doing in this building. Our families, wives, kids, they've done a tremendous job. They've had to make sacrifices as well, whether it's children wearing masks at school or family following the same protocols that we are... Our coaches, so far, knock on wood, being able to stay unscathed from this has been in large part in due to how our families have been committed to this.
"And then I think we don't do anything. Which is not a whole lot different than any season. I'm either here or I'm at my house. There's no in-between. There's no anything else.
"That's the sacrifice we make."
Riley's staff generally falls on the younger side of the national FBS coaches' age average of 42.5, as reported by USA Today last spring. Mike Gundy's Oklahoma State staff skews a little older.
Asked this week about his concern over staff members testing positive for COVID-19, given recent positives of some coaches nationally, Gundy said: "I just think it's a matter of time. I'll be honest with you, I'm shocked that I haven't gotten it yet. I've been fortunate up to this point. I think our staff is the same way.
"We have some coaches that may be a little more in the at-risk category in somebody's opinion. I guess it depends on who you listen to. Those guys stay away a little more and sometimes aren't involved in activities with groups of people."
"I've heard numerous coaches say some of their staff will meet with players in large areas," Berry said. "Or some are still doing that on Microsoft Teams or Zoom, meeting with their players remotely."
"We have to stay on it," Berry said. "Matter of fact, I sent an email last Monday to make sure everyone understands we have to stay vigilant."
Berry said communication, whether with players, officials or fellow staff members, has been coaches' main source of frustration in terms of mask-wearing at games.
"But I think everyone understands the significant realities of what we're dealing with," he said.
Count Miles in that group.
"I see it as a real lesson," he said of his brush with the coronavirus. "I think the more that you put your shield down and take your mask down, the more likely you are to end up with COVID."
Words to live by for players, coaches and anyone else invested in this vexing college football season.
---
Gallery: NFL Week 6 photos featuring players with Oklahoma ties
Bears Panthers Football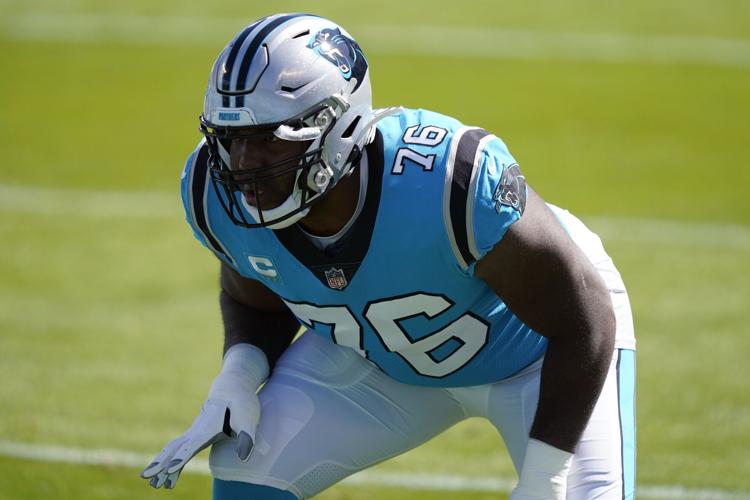 Bengals Colts Football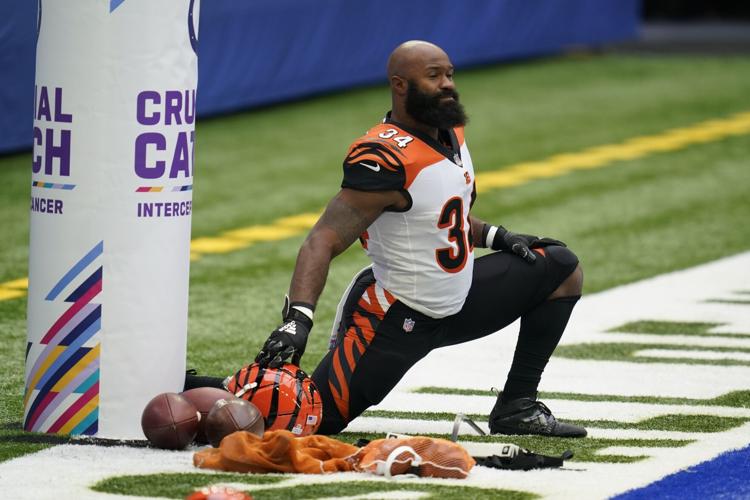 Bengals Colts Football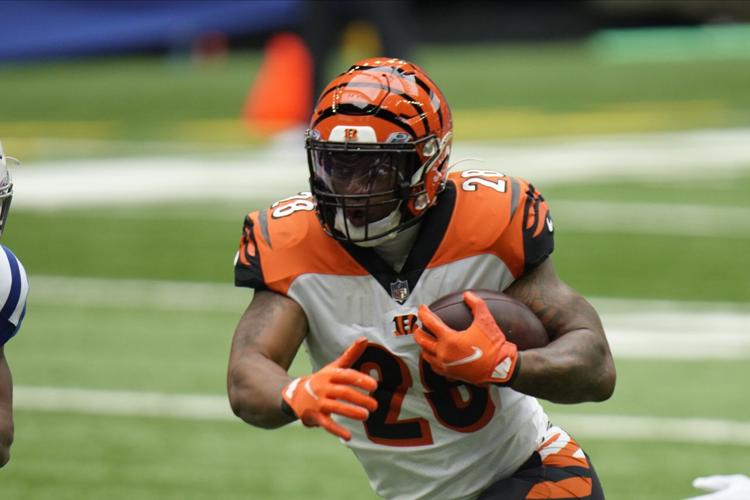 Browns Steelers Football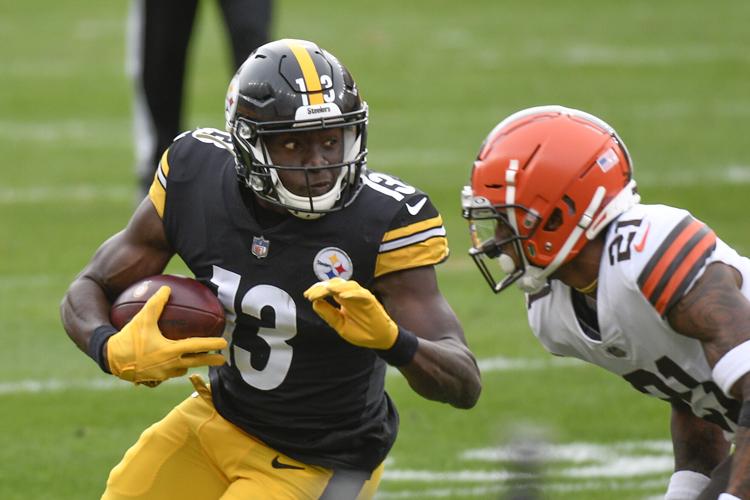 Browns Steelers Football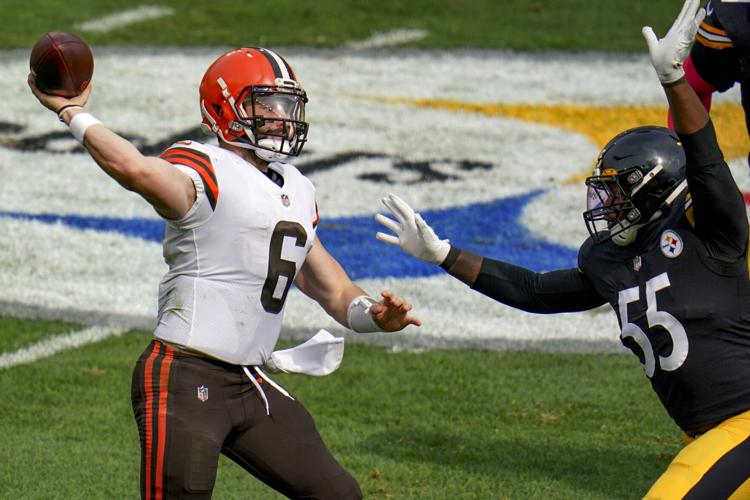 Browns Steelers Football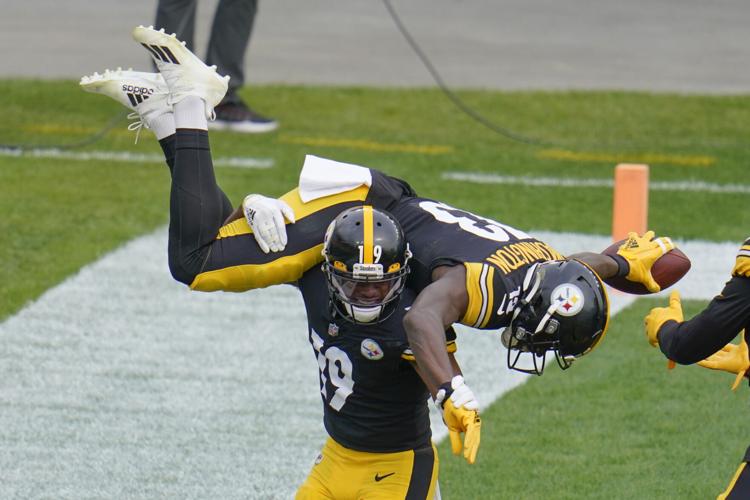 Falcons Vikings Football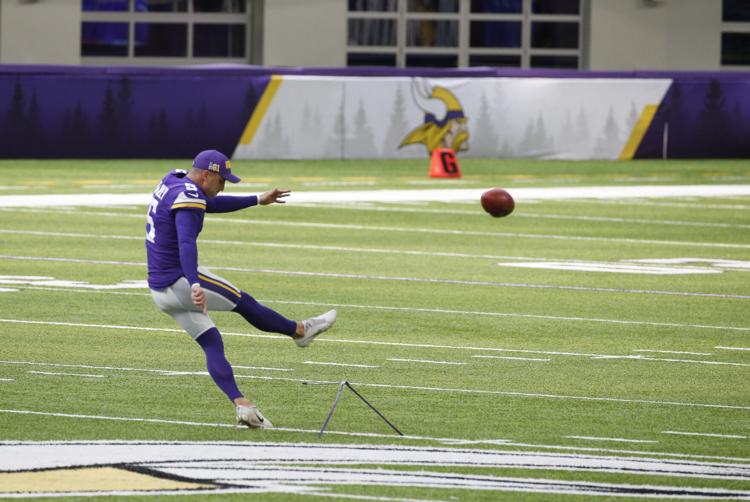 Jets Dolphins Football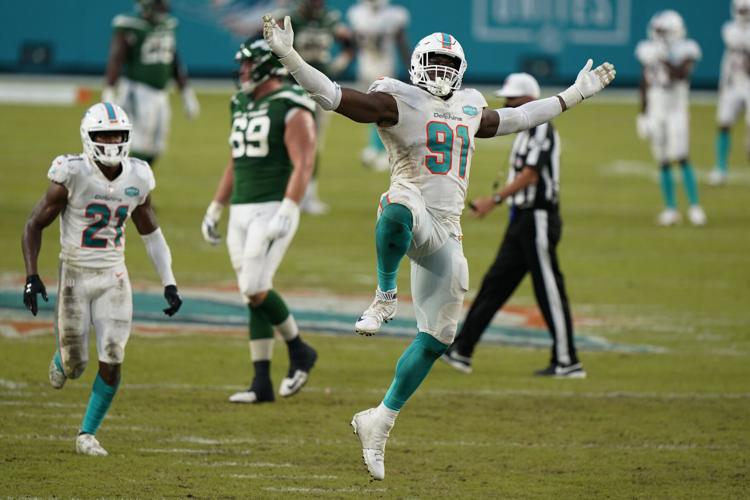 Lions Jaguars Football
Ravens Eagles Football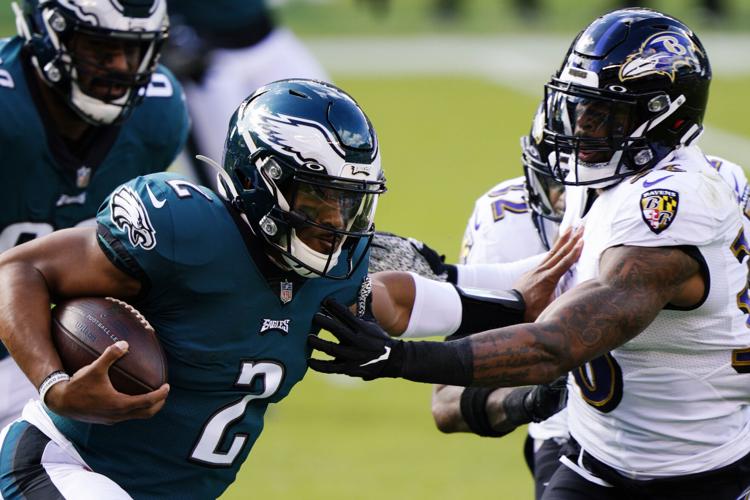 Ravens Eagles Football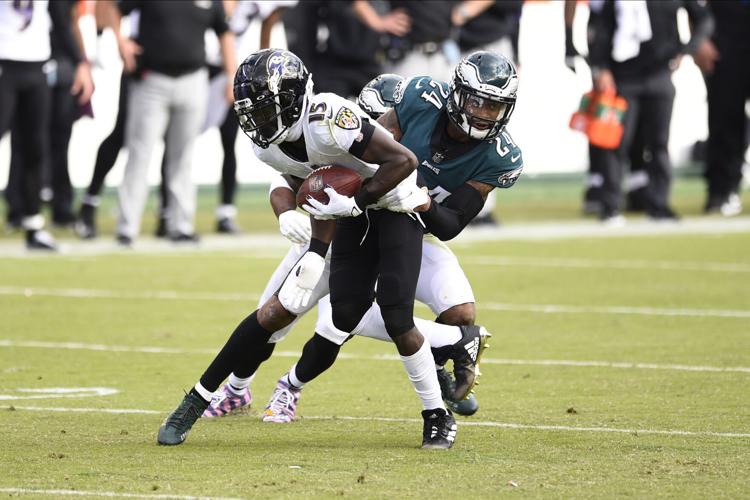 Ravens Eagles Football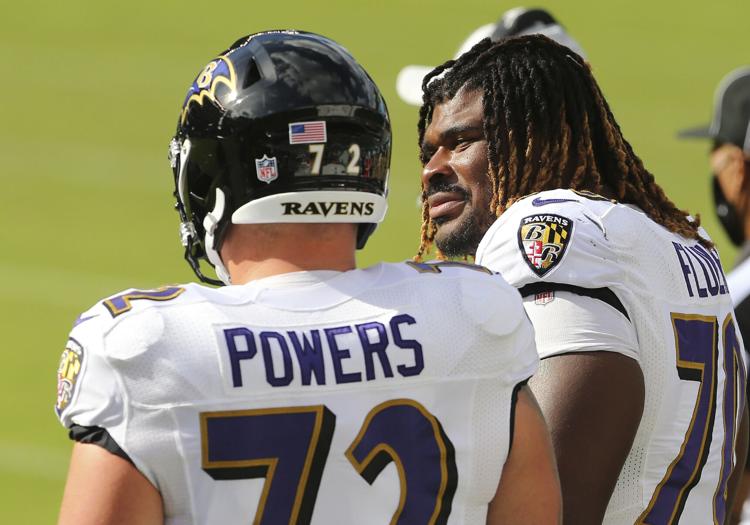 Texans Titans Football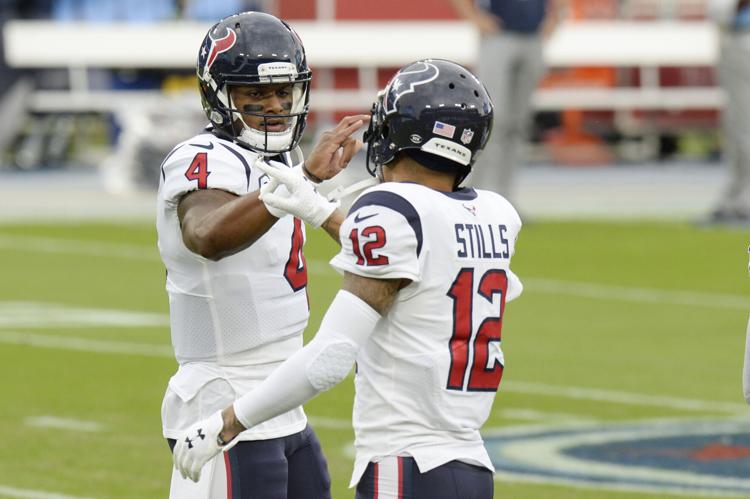 OKPrepsExtra.com: Home to everything high school sports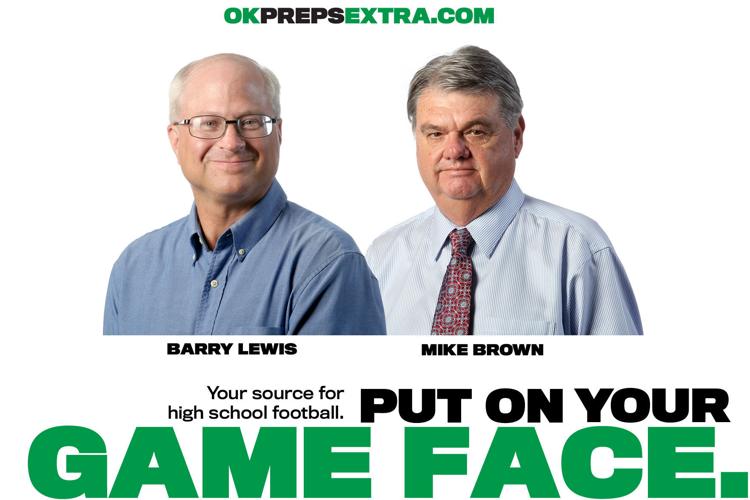 HIDE VERTICAL GALLERY ASSET TITLES
Be the first to know
Get local news delivered to your inbox!