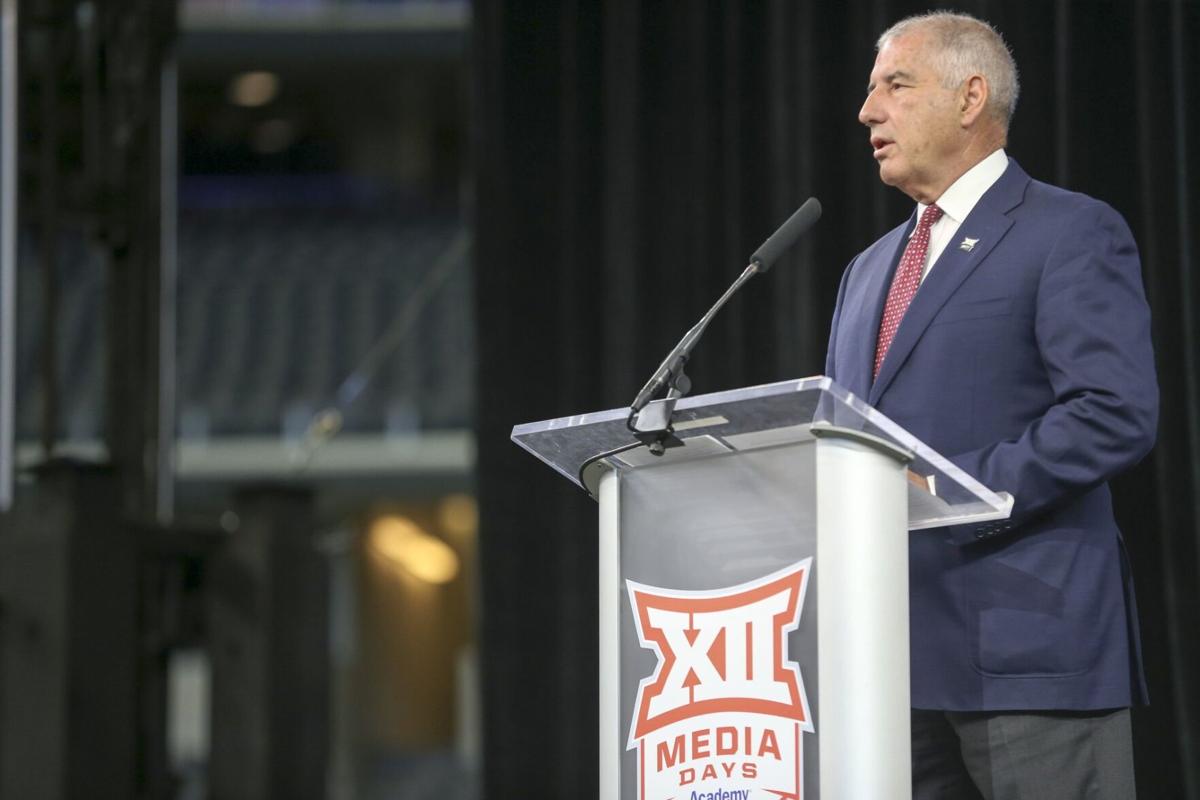 So here's the gist of what Bowlsby said about the playoff Wednesday at Big 12 Media Days, with my take sprinkled in...
Bowlsby: "The motivation for expanding the playoff is not the money. The motivation for expanding the playoff is the realization that participation could be broader and access could be more readily accomplished and more institutions could stay close to the flame."
Wasted breath for the commish right here. The motivation is both. We all know this.
We do focus on the cracked door a 12-team playoff presents Group of Five conferences like the American. That's the most obvious reason to expand.
But c'mon. A four-team playoff is reportedly worth $475 million. Put 12 in there and whip out a calculator.
Follow the money, especially when revenue streams become potential dam breaks.
Bowlsby: "I think the 12-team playoff, if adopted, will be a tremendous asset for the regular season. There will be 40 schools that have a legitimate claim to a path to the playoff in mid-October, and by early November, there will still be 25, and we're not going to be in a situation where who is in and who is out starts taking place the first week of November."
Bowlsby: "I think the short answer to the question of 'Why not eight?' was eight with the highest-ranked six conference champions included didn't allow enough opportunity for at-large participation."
I've written this before, but I'm fine that these guys landed on 12. Eight wasn't inclusive enough. Sixteen felt a step too far.
Turns out question we should have been asking all along was 'Why not 12?'"
Bowlsby: "I think our chances of having our champion and perhaps one other in the event are pretty good."
The 12-team playoff proposal involves six conference champions and six at-large teams. Right now what we have is four at-large teams that are typically conference champions.
More basic math. Every Power 5 commissioner should be hopeful about a second representative the day the 12-team proposal becomes law.
Just remember that hope does not always become reality. About the only Power 5 commish who should feel exceedingly confident about a second CFP rep is Greg Sankey.
Bowlsby, asked about a timeline to an expanded playoff: "Can't answer that question for you. We're going to have the discussions with our TV partners and with our bowl partners (and) talk with our own constituents. In our case, the presidents and chancellors and ADs in the Big 12 and other conferences are going to do the same thing through the summer. I'm hopeful that we will have a decision at the September board meeting."
Remember, this is a proposal until the CFP board of managers says "yes" or "no" in September.
Hint: They'll say "yes." I just wish they'd follow that with "starting next year."
Since this should have been done a few years ago.
Bowlsby: "I'm going to guess most of the conference championship games will survive."
There is some question about this because if you expand the playoff you expand the season and now you get into wear and tear on the bodies of amateur football players.
But yes, Bowlsby's guess is pretty solid. Because conference championship games = $$.
---
Iowa State, TCU, West Virginia, Kansas State, Oklahoma
Baylor, Kansas, Texas Tech, Oklahoma State, Texas
May 2021 video: OU's Lincoln Riley on College Football Playoff potential expansion
Guerin Emig: Sooners, Cyclones dominate my preseason All-Big 12 football ballot
Quarterback: Spencer Rattler, Oklahoma
Running back: Breece Hall, Iowa State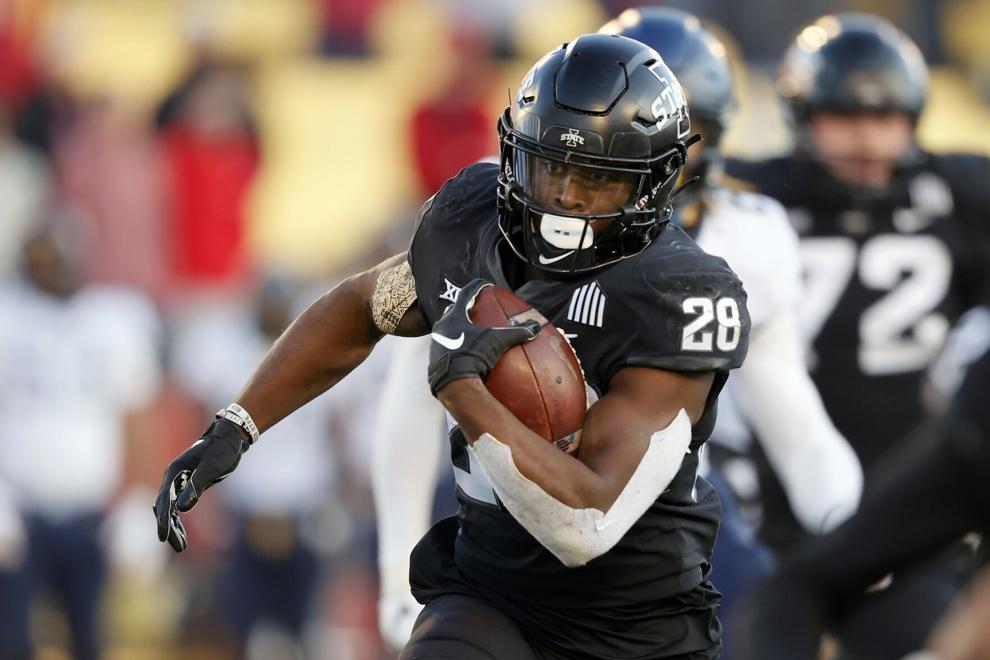 Running back: Deuce Vaughn, Kansas State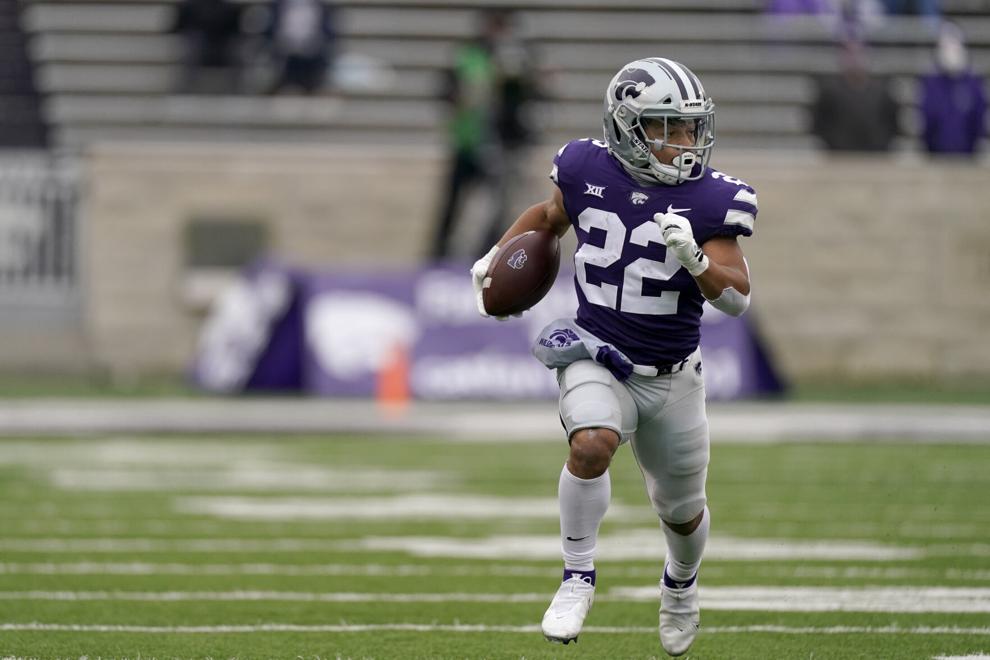 Fullback: Jeremiah Hall, Oklahoma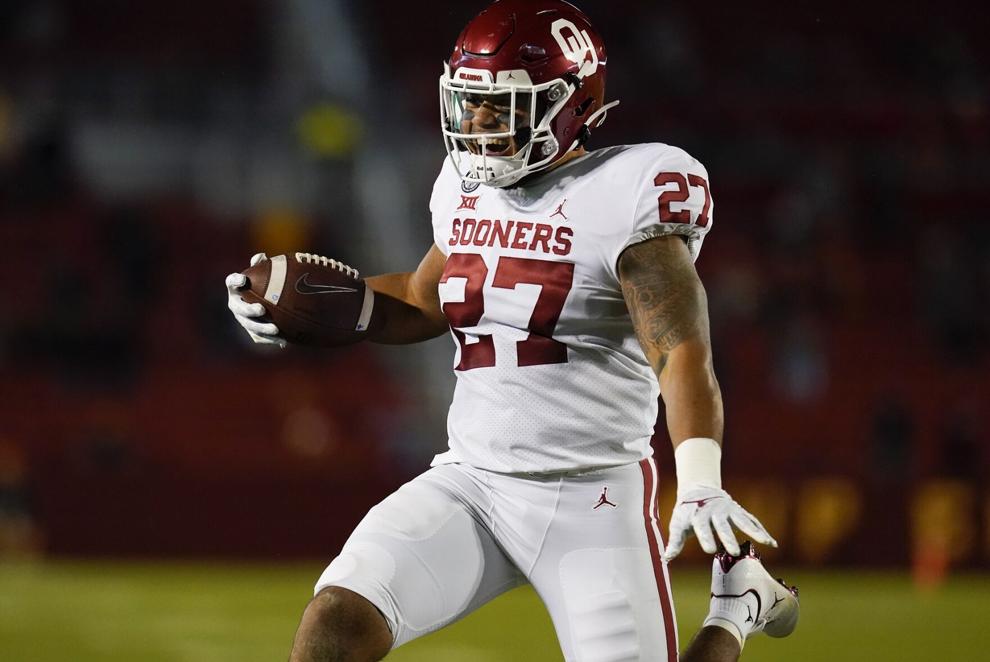 Wide receiver: Erik Ezukanma, Texas Tech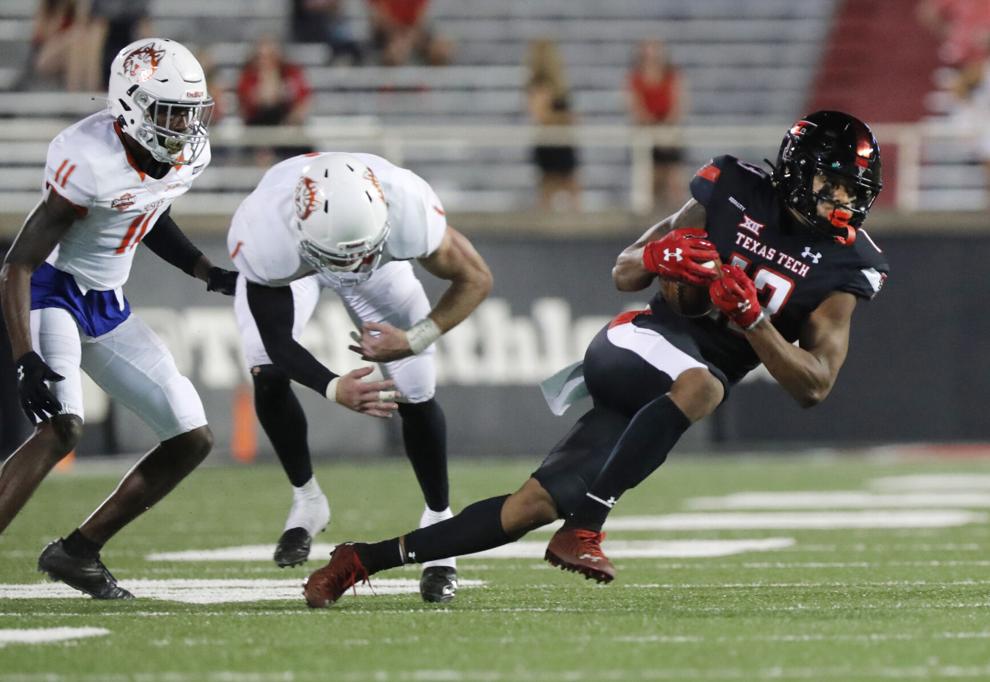 Wide receiver: Xavier Hutchinson, Iowa State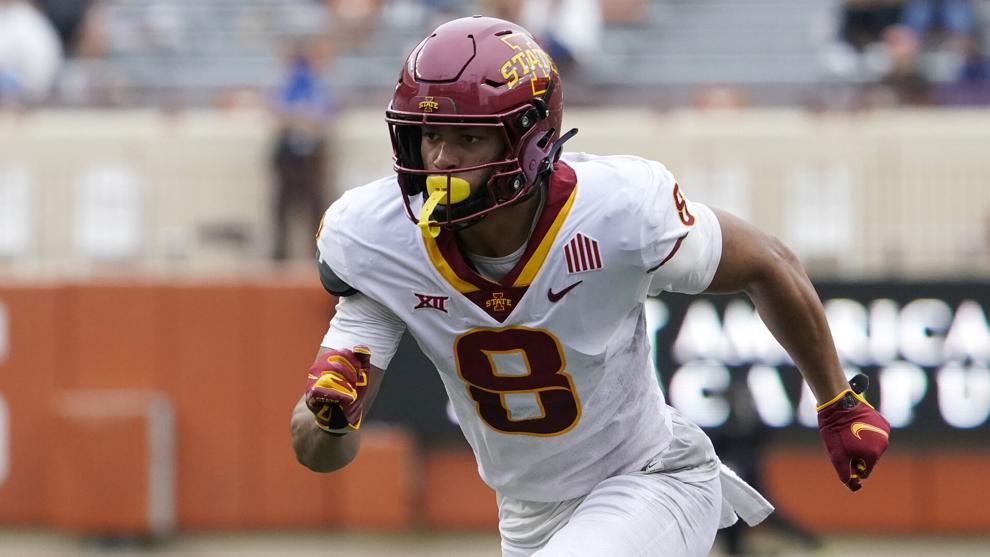 Wide receiver: Marvin Mims, Oklahoma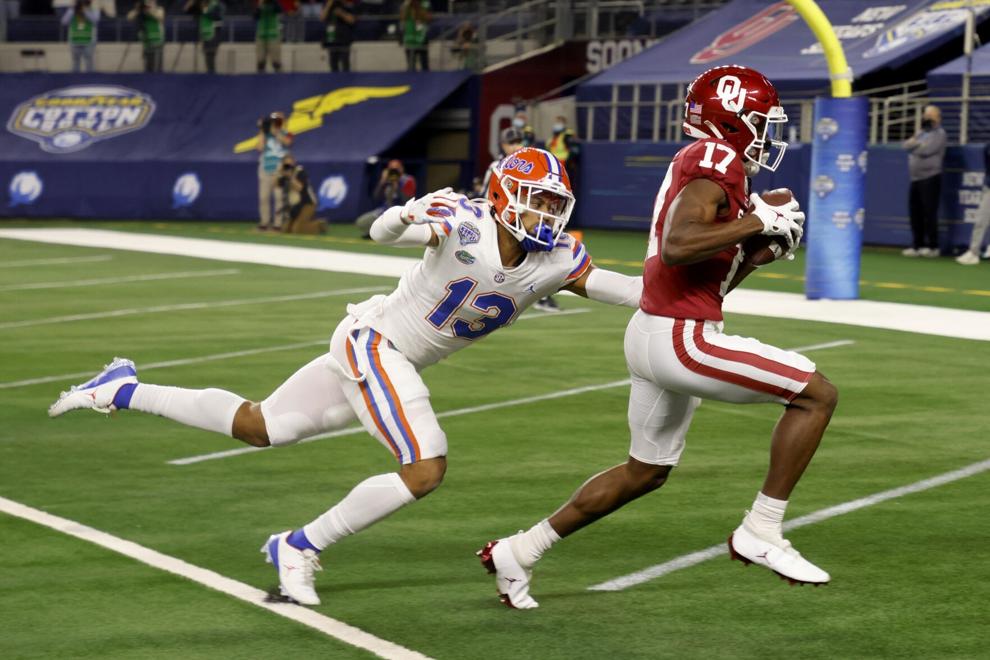 Tight end: Charlie Kolar, Iowa State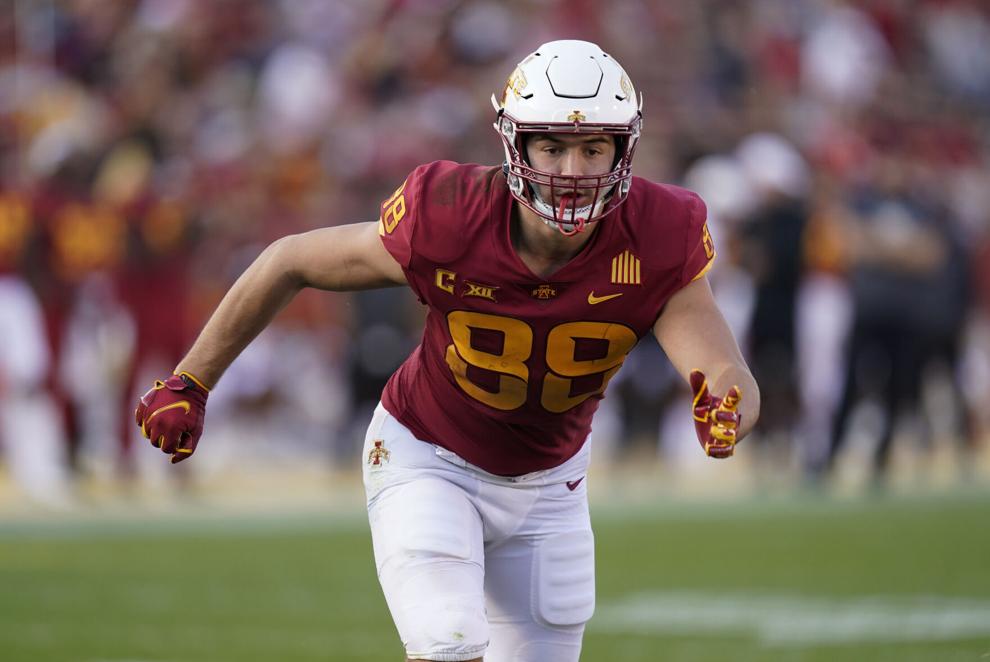 Offensive linemen: Dawson Deaton, Texas Tech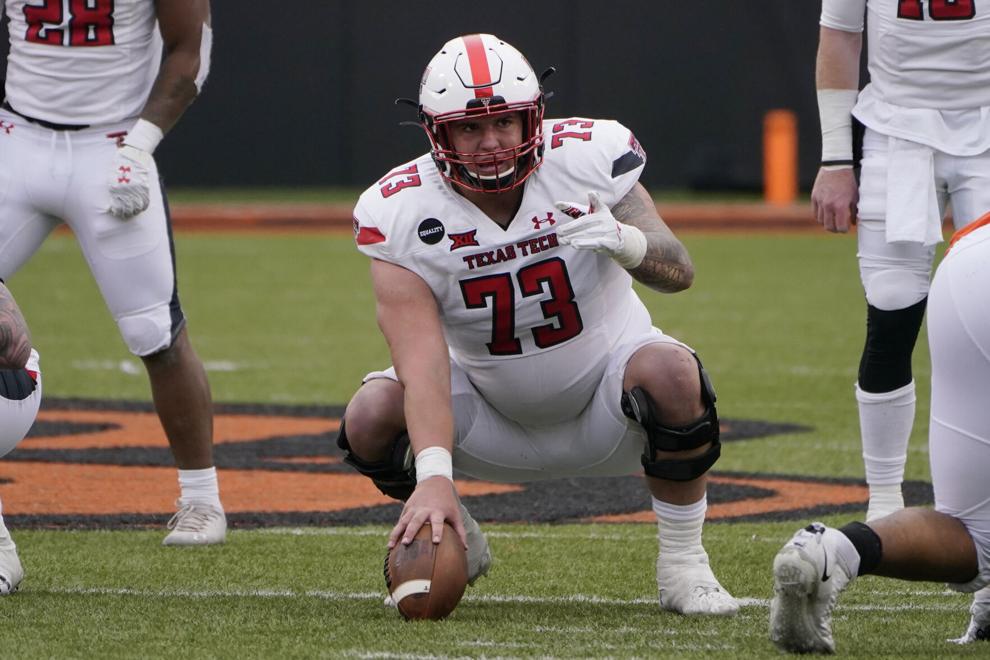 Offensive linemen: Trevor Downing, Iowa State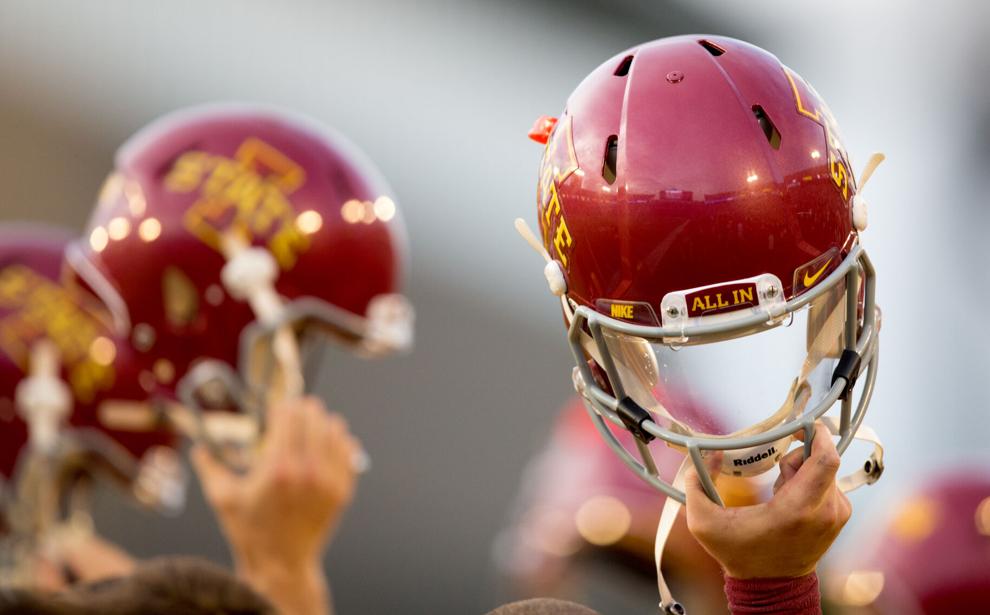 Offensive linemen: Marquis Hayes, Oklahoma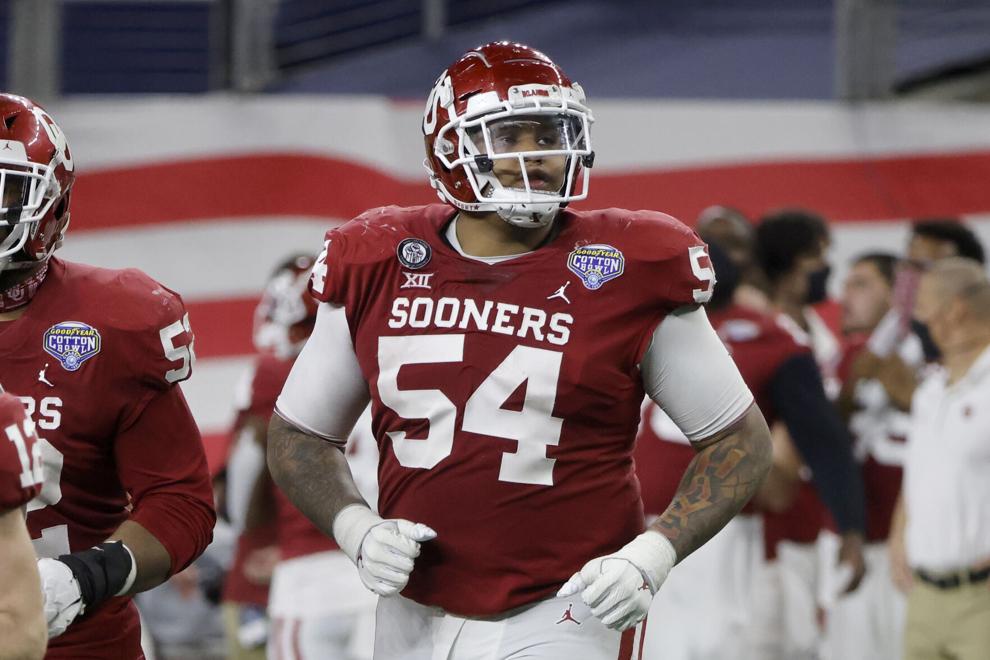 Offensive linemen: Colin Newell, Iowa State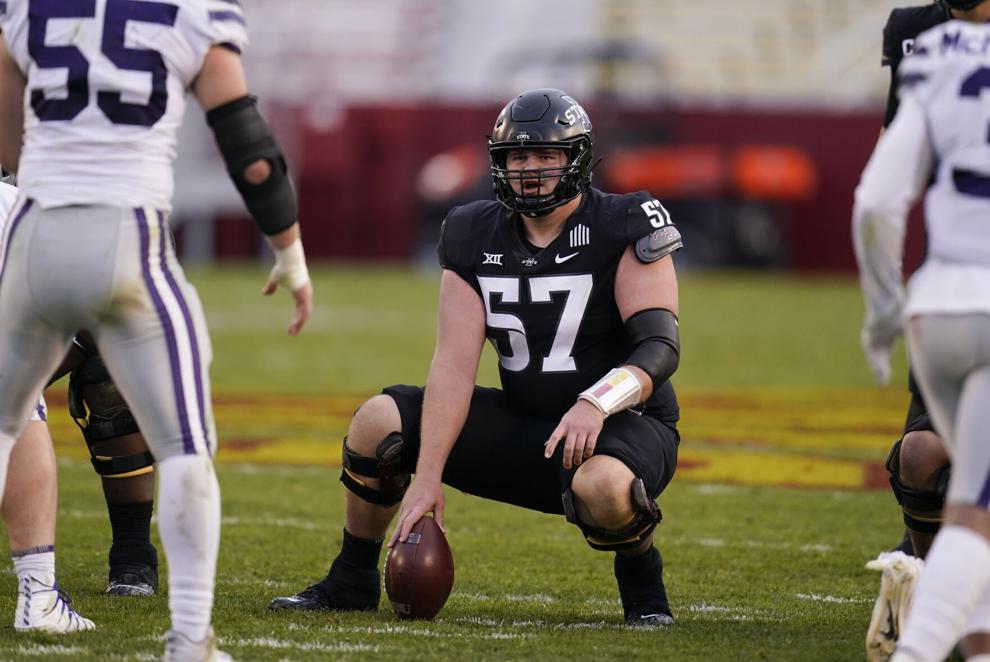 Offensive linemen: Josh Sills, Oklahoma State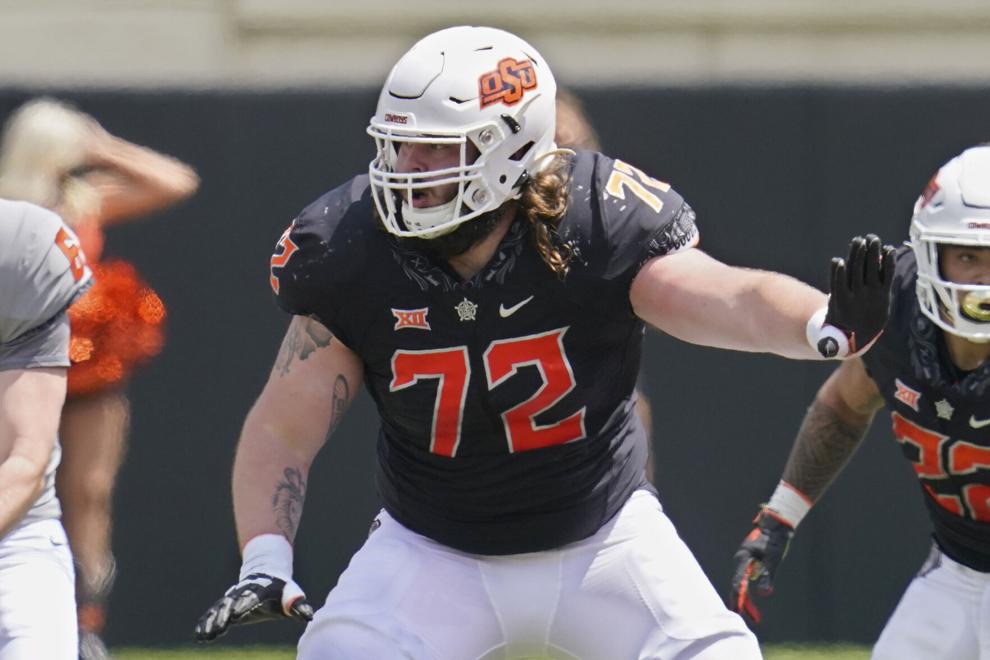 Defensive line: Ochaun Mathis, TCU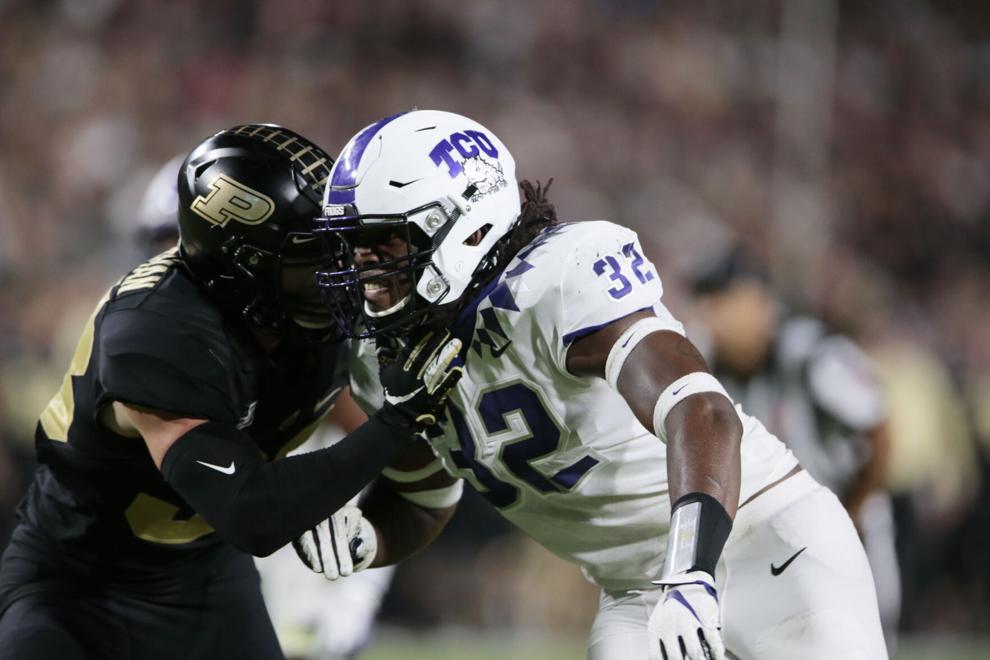 Defensive line: Will McDonald, Iowa State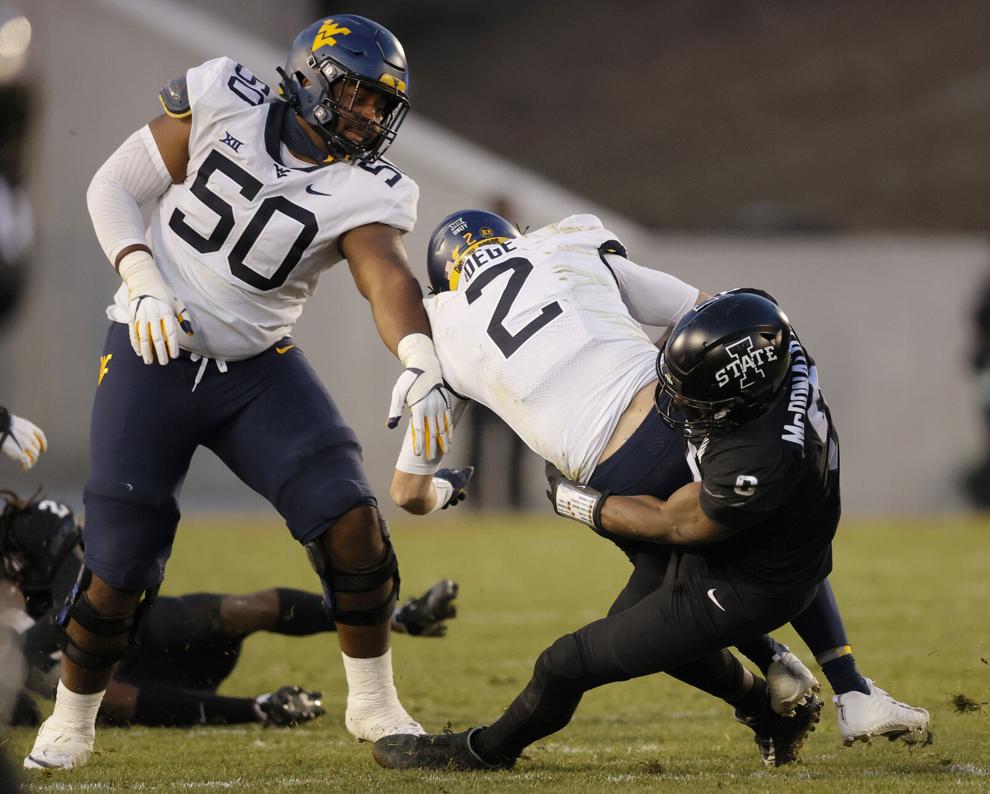 Defensive line: Dante Stills, West Virginia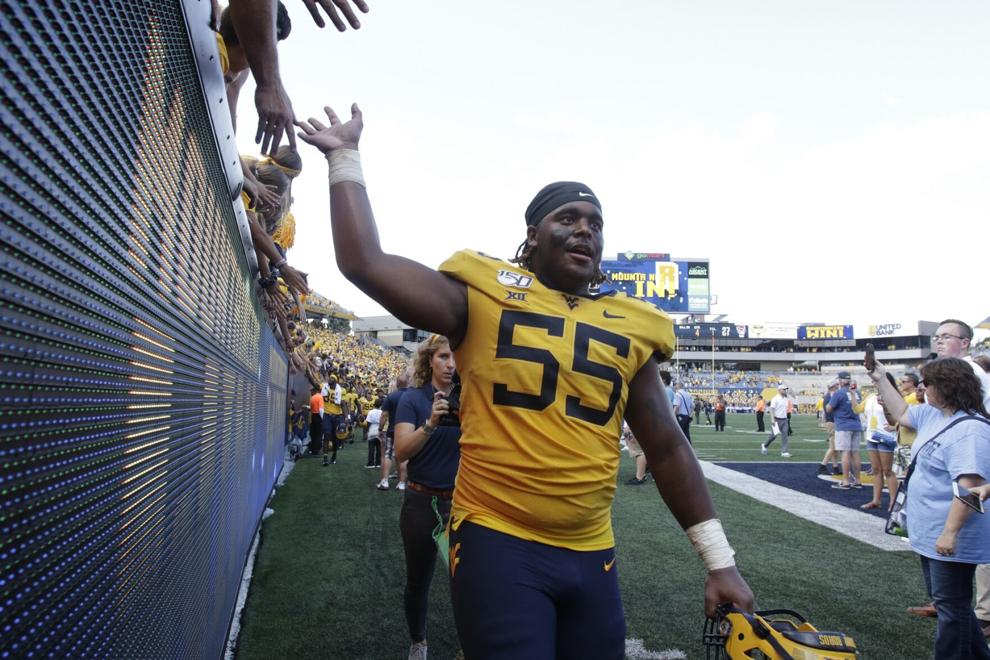 Defensive line: Isaiah Thomas, Oklahoma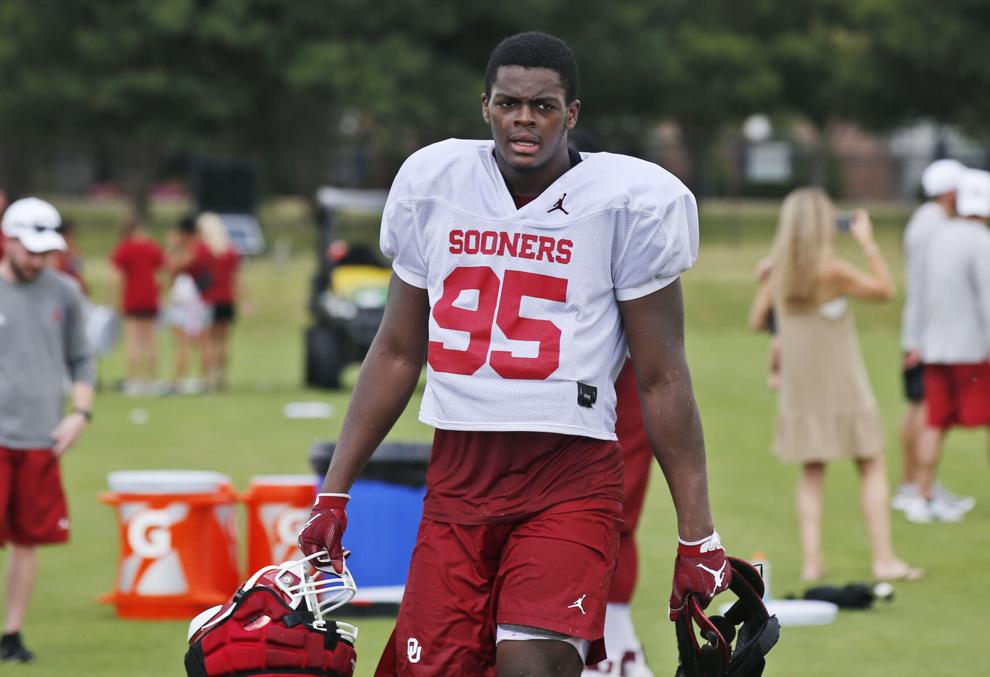 Defensive line: Perrion Winfrey, Oklahoma
Linebacker: Nik Bonitto, Oklahoma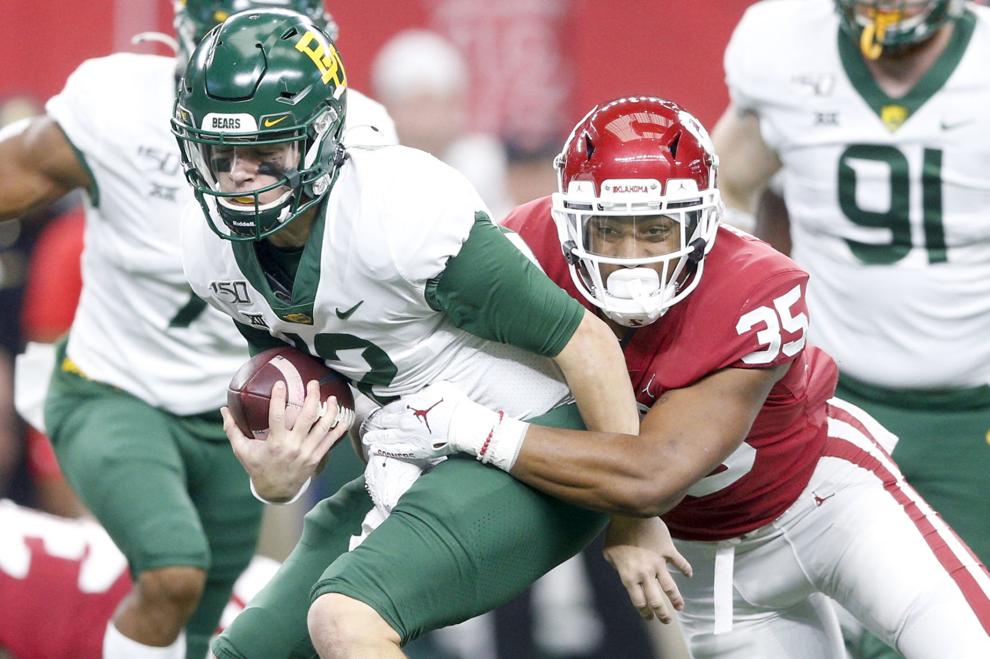 Linebacker: Malcolm Rodriguez, Oklahoma State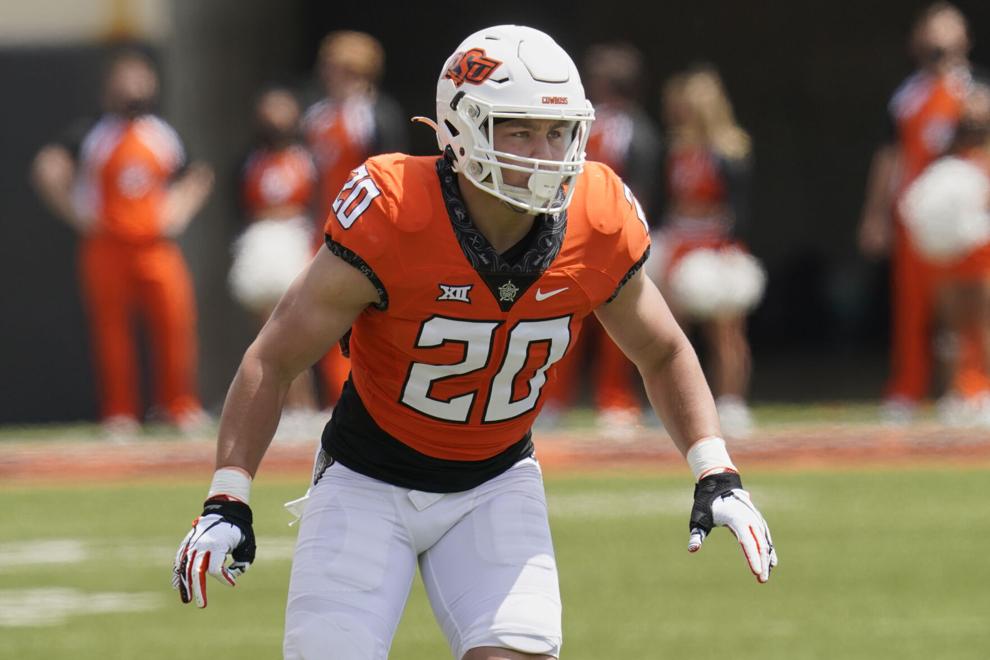 Linebacker: Mike Rose, Iowa State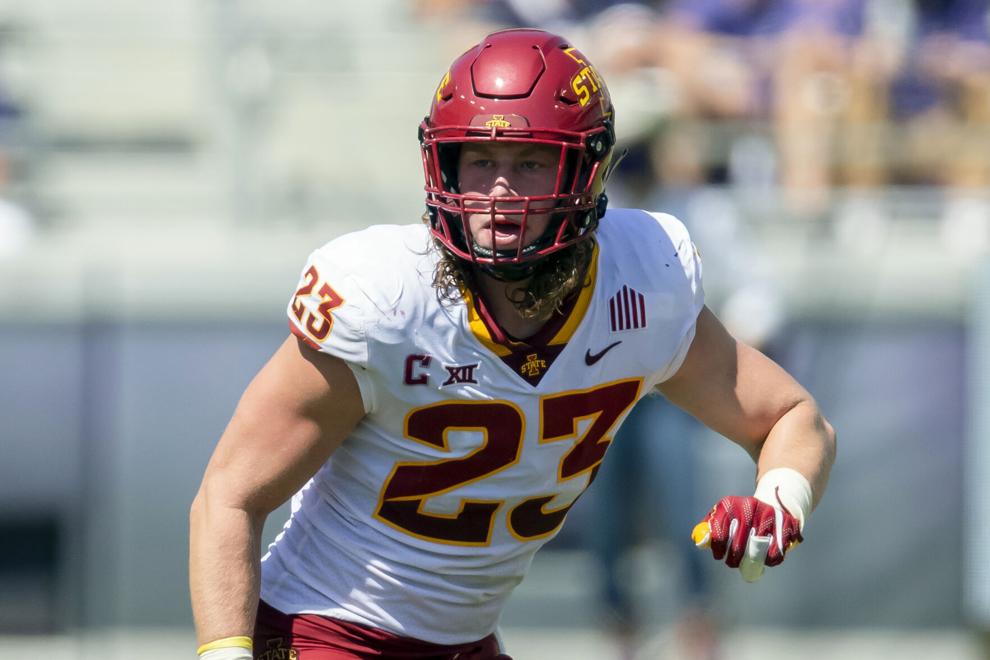 Secondary: Greg Eisworth, Iowa State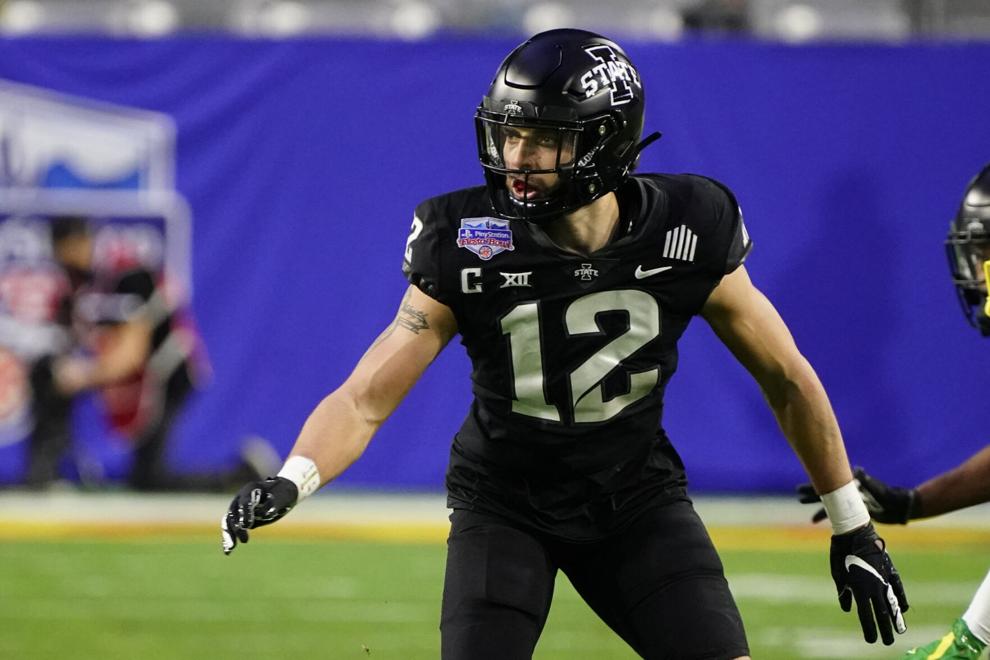 Secondary: Kolby Harvell-Peel, Oklahoma State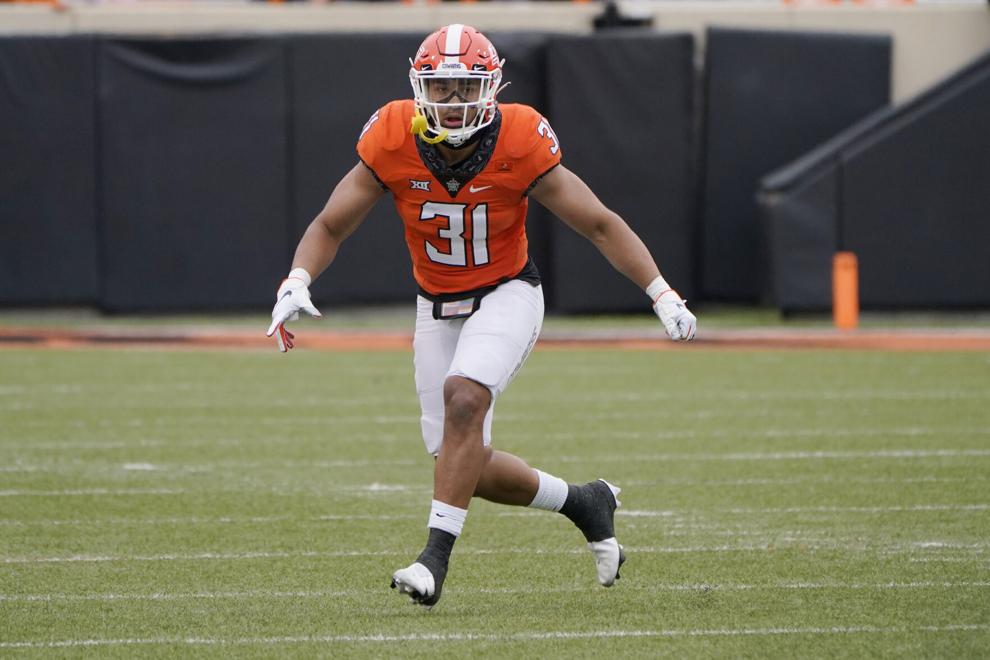 Secondary: D'Shawn Jamison, Texas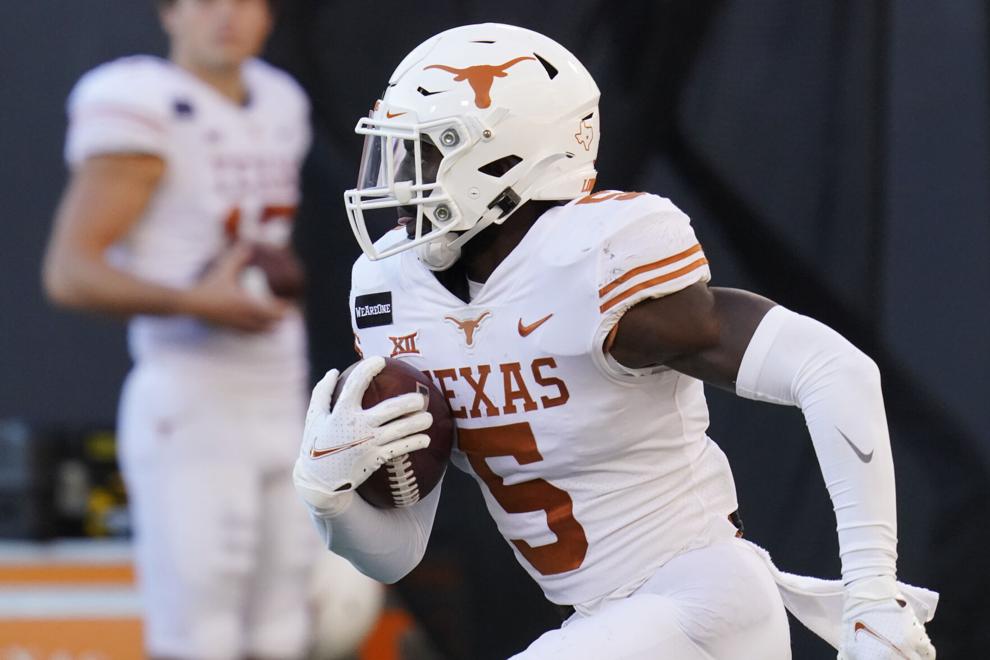 Secondary: Anthony Johnson, Iowa State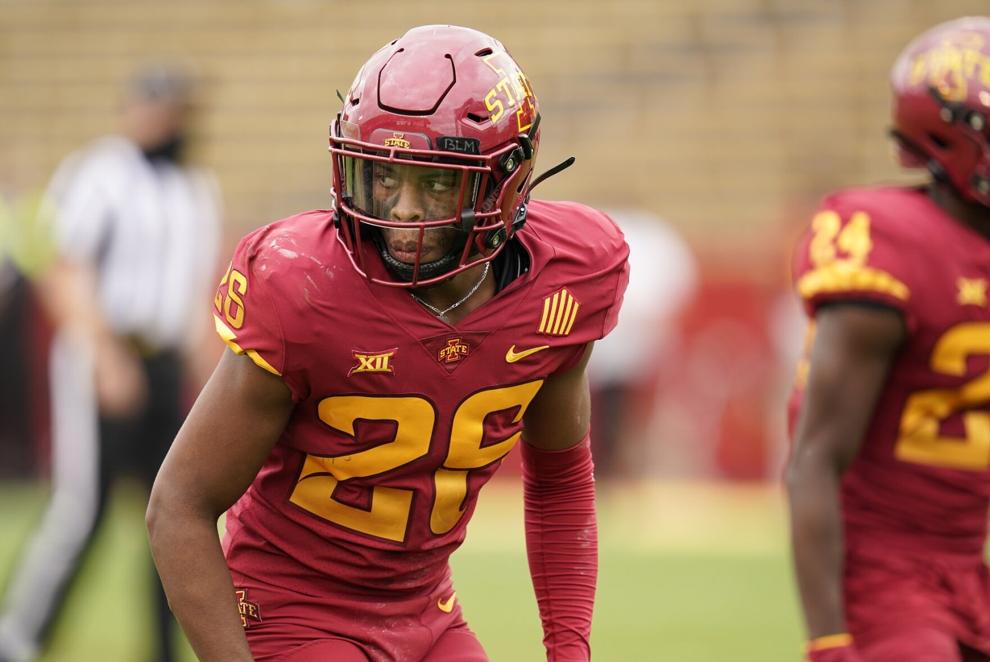 Secondary: Jalen Pitre, Baylor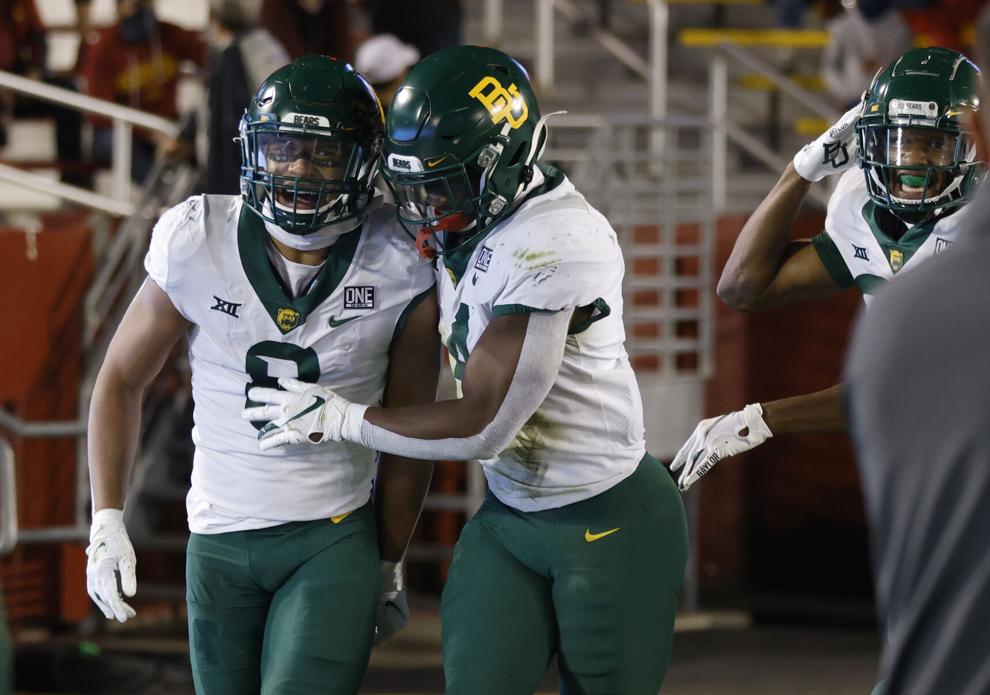 Punter: Austin McNamara, Texas Tech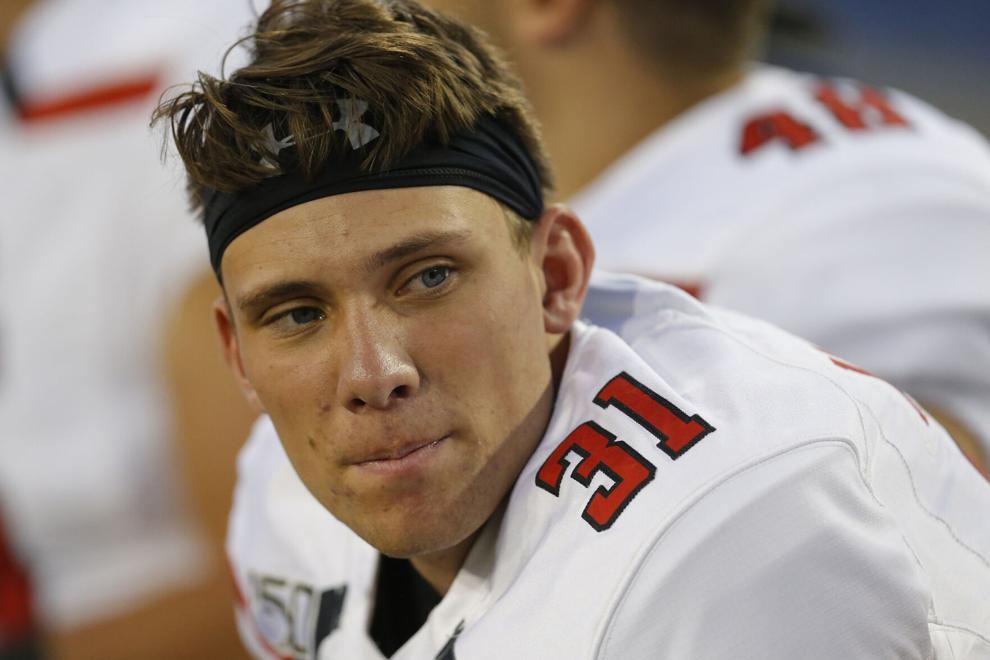 Offensive Player of the Year: Rattler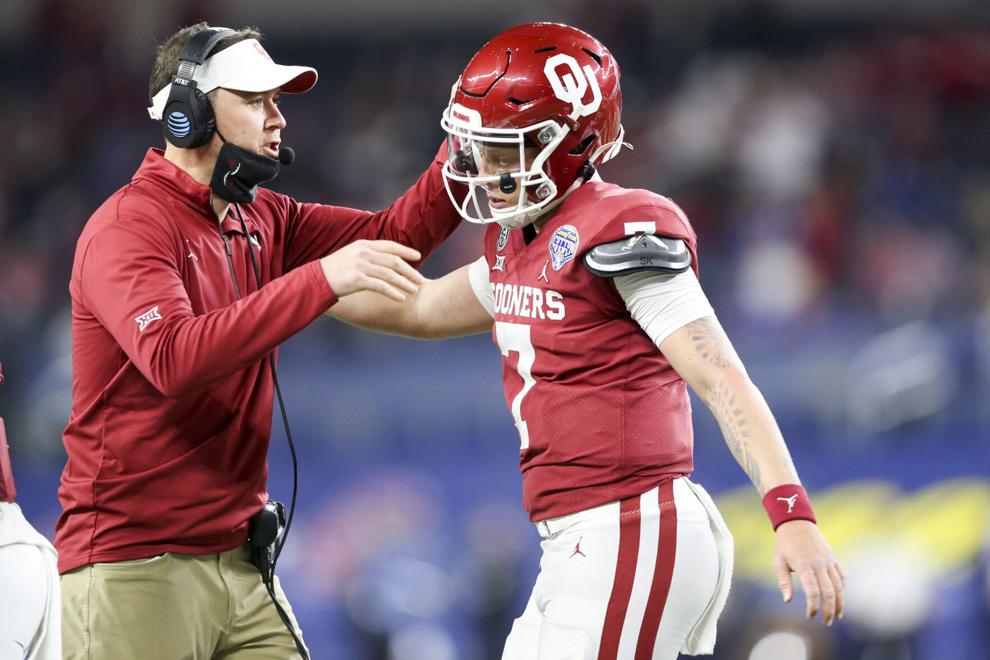 Defensive Player of the Year: Rose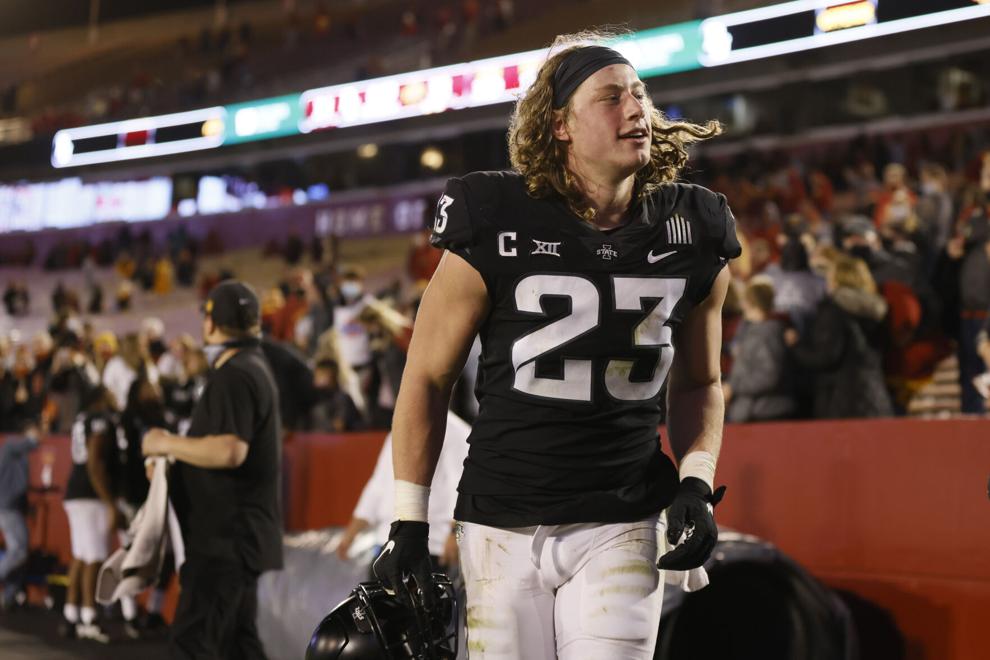 Newcomer of the Year: Shough
Digital Offer: $1 for six months