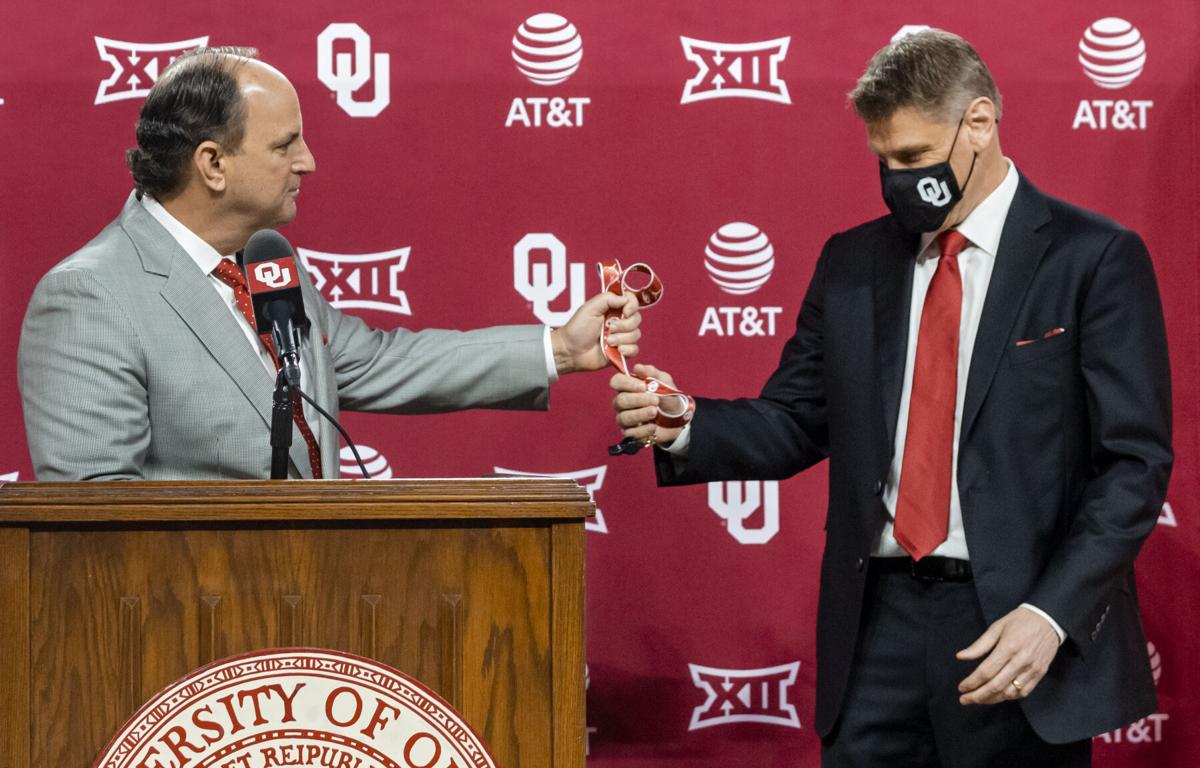 Lesson 1 from Oklahoma athletic director Joe Castiglione's tale of hiring men's and women's basketball coaches simultaneously: Job stress is relative.
Overburdened by work? Try balancing Porter Moser with Jennie Baranczyk, Drake the university with Drake the rapper, the figurative birth of a new coach at Texas with the actual birth of a baby on the OU staff and coming out not only sane but with replacements for retirees Lon Kruger and Sherri Coale.
Castiglione hired Moser from Loyola-Chicago and Baranczyk from Drake. The university.
Asked how he pulled it off, Castiglione said: "I ask myself that same question."
He met Moser in a hotel conference room north of Chicago for four and a half hours April 1.
"That morning we had a Zoom meeting to introduce Porter to the team," Castiglione said. "Right after that we sent a press release. And then I immediately continued interviews with women's candidates."
Castiglione brought Baranczyk to Norman on April 5 for meetings, a campus tour and dinner. Baranczyk flew back to Des Moines on April 6. Then...
"I got in the car and met Porter, Megan and their family at Westheimer Airport (in Norman)," Castiglione said.
Castiglione introduced Porter, his wife and their kids at a press conference on the Lloyd Noble Center floor April 7.
"Another candidate (for the women's job) came in and I left Porter's press conference to go meet with them," Castiglione said. "I looked at Porter and said, 'Well, I have to go complete another search.'"
That happened when Baranczyk was hired April 10... 23 days after Coale retired, 15 days after Kruger retired, one week after Moser was hired and about the time Castiglione, by all rights, should have closed his eyes, put on John Coltrane and posted a "Do Not Disturb Until Football Season" sign on his door.
"It's part of my job and I love doing my job," Castiglione said by way of no big deal. "In that sense it doesn't matter what it is, it's all part of the true joy of doing my job."
That he has been doing it for 22 years helped immensely during the two searches. That he has conducted previous searches helped.
Castiglione knew to keep lists of potential candidates should the day arrive. When these two days arrived, Moser and Baranczyk were on his lists. They had been there since 2018, when Castiglione admired Loyola's Final Four run and noticed Drake at the same NCAA women's regional the Sooners played.
Castiglione knew to vet early pools of candidates with the help of a search firm. He knew to do his own early vetting with the help of his network of industry contacts.
"I can get to certain people that maybe others can't," he said. "I don't say that boastfully, I just have relationships I've built over a long period of time that can serve the university well, that we can tap into when needed. My experience on the men's basketball committee (he chaired the committee in 2015-16)? Invaluable."
Castiglione knew to be professional. He said he contacted the ADs of any coaches he was interested in before contacting the coaches, Loyola's Steve Watson and Drake's Brian Hardin included.
"They said, 'Wow this doesn't happen often anymore,'" Castiglione said. "I've been doing that my entire career. I don't see any reason to stop now."
Castiglione knew he couldn't let the financial challenges wrought by the pandemic intrude on the process.
"We just made a decision we would have competitive salaries," he said. "That kind of information comes from understanding the market."
Speaking of which, Castiglione knew he couldn't dawdle. Texas hired Chris Beard from Texas Tech on April 1, the day he met with Moser in Chicago.
The spring college basketball signing period approached. The transfer portal loomed.
Castiglione had actually hired three coaches — for men's golf, women's golf and men's tennis — in June of 2009. That was out of season, however. That was pre-portal. Those sports don't have the profile basketball does.
"The importance of trying to get this done in a reasonably short period of time was really high on the list," Castiglione said.
Castiglione hit his mark, hiring Moser eight days after Kruger's retirement. Not bad, considering he hired Kruger 17 days after dismissing Jeff Capel in 2011.
Castiglione acted with speed and stealth.
"In the men's search there were people tracking every one of my moves," he said.
Thus the decision to meet Moser at that hotel outside Chicago. OU was careful with Baranczyk, too. That campus tour she took?
"A driving tour," Castiglione said. "We did sneak her into the facilities for a quick glimpse. We had people clearing the building to make sure we weren't seen."
That dinner with Baranczyk at a Norman restaurant April 5?
"One of my staff members came up with this. They put the room in the name of Aubrey Graham. Aubrey Graham is the real name for Drake the rapper," Castiglione laughed. "I was walking in. They said, 'Yes, can I help you?'
"I said, 'We have a private room for Aubrey Graham.' She said, 'Aubrey Graham!' and everybody turned around."
The OU associate AD who made that reservation, and who was involved throughout the searches, was Armani Dawkins. She gave birth to a baby boy early morning April 10, hours before OU announced Baranczyk's hiring.
"We finished everything with Jennie's contract Friday night (April 9) about 11," Castiglione said. "I was texting Armani until 11:30 or quarter to 12."
Something else Castiglione knows from experience: Always value and lean on those around you.
"They were great," he said of his staff. "Zac (Selmon) and Armani and Lindy (Roberts-Ivy) and Marcus (Bowman) and Larry (Naifeh). Kenny Mossman and his team. Mike Houck. They did a lot of work."
Castiglione prefers to involve staff behind the scenes so they experience, as he puts out, "how the sauce is made."
Behind the scenes of the Moser/Baranczyk hires?
"They probably learned it's not as glamorous as it might seem," Castiglione said.
They got their two coaches at any rate. If you are going to put in the work, and this was grueling, you might as well reap some benefits.
"Everybody understood. It was just unique. Can't plan it that way, nor did we. It just happened," Castiglione said. "We figured, 'Well leave it to Oklahoma to embrace it and make it work.'"
Photos: A look at Porter Moser's career so far
MOSER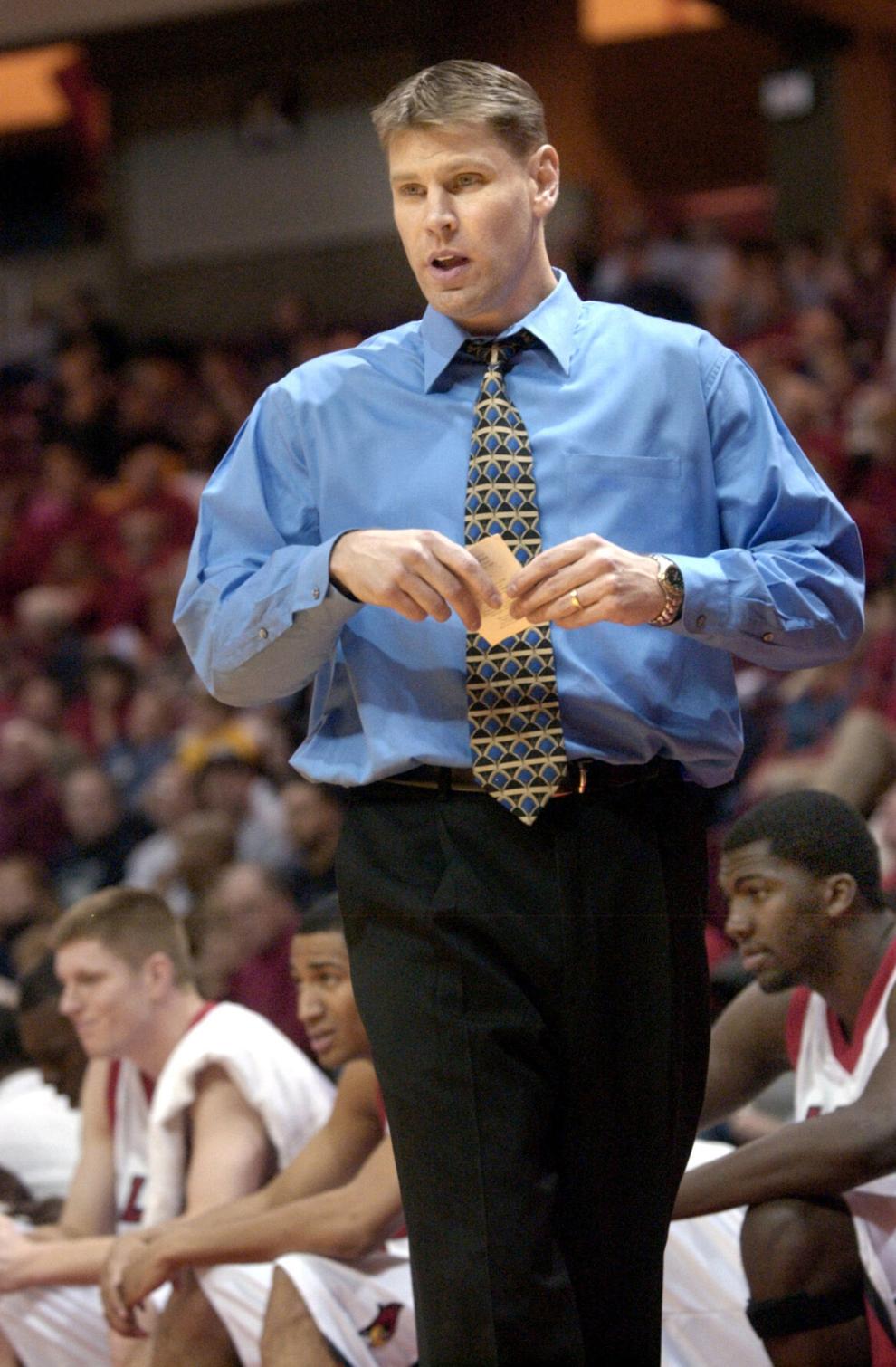 Porter Moser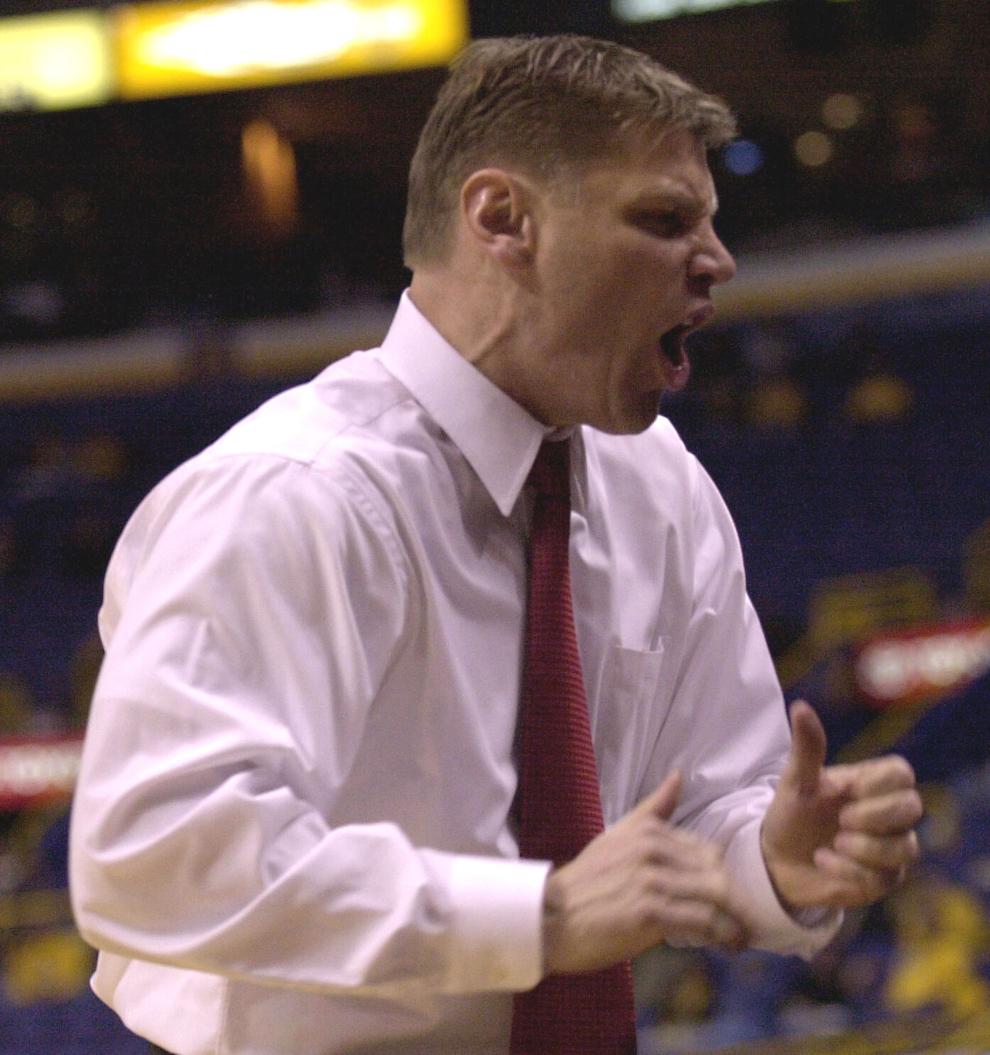 Porter Moser, Mike McCall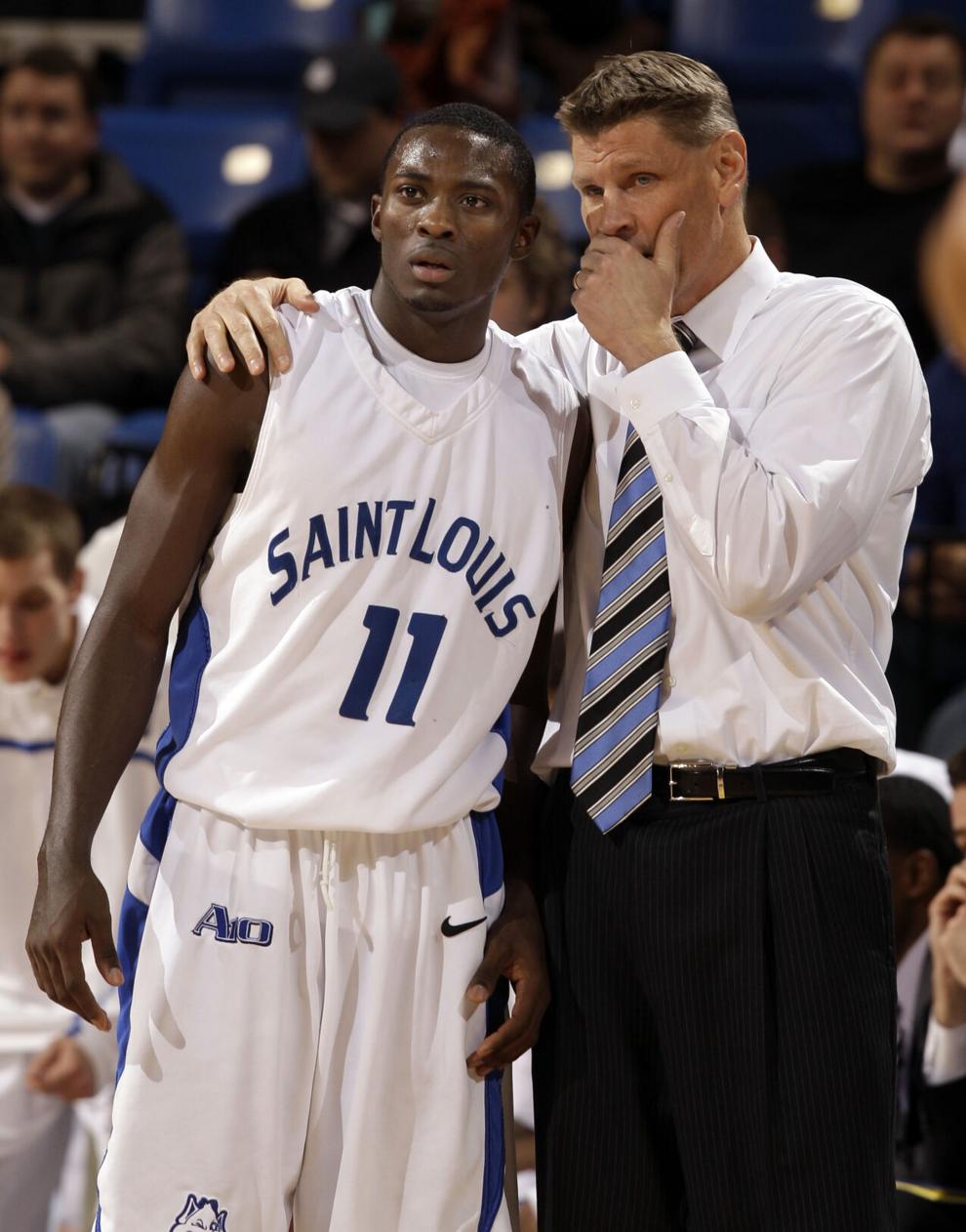 Porter Moser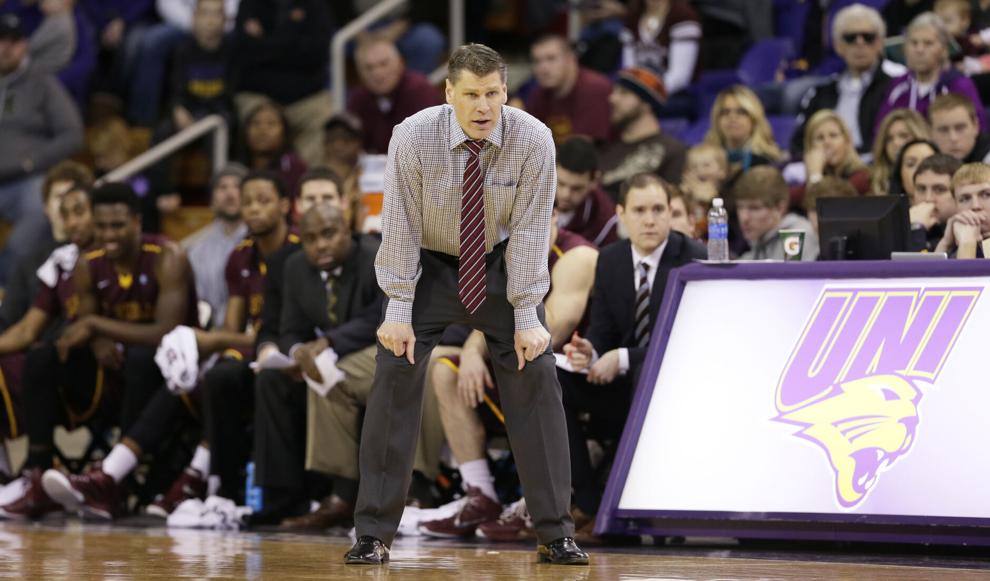 Porter Moser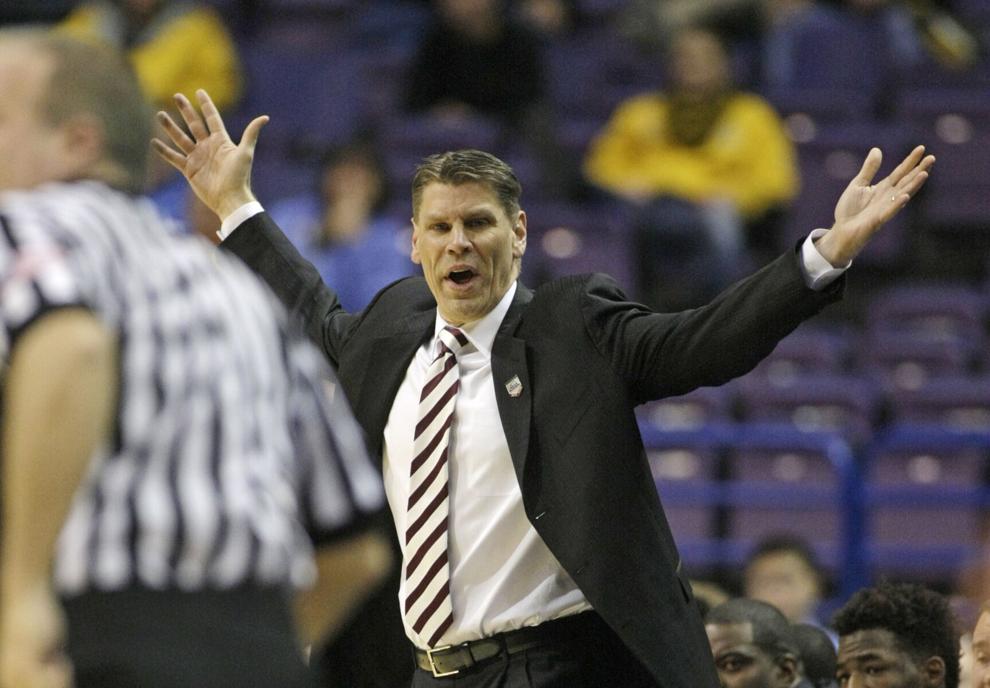 Loyola Chicago New Mexico Basketball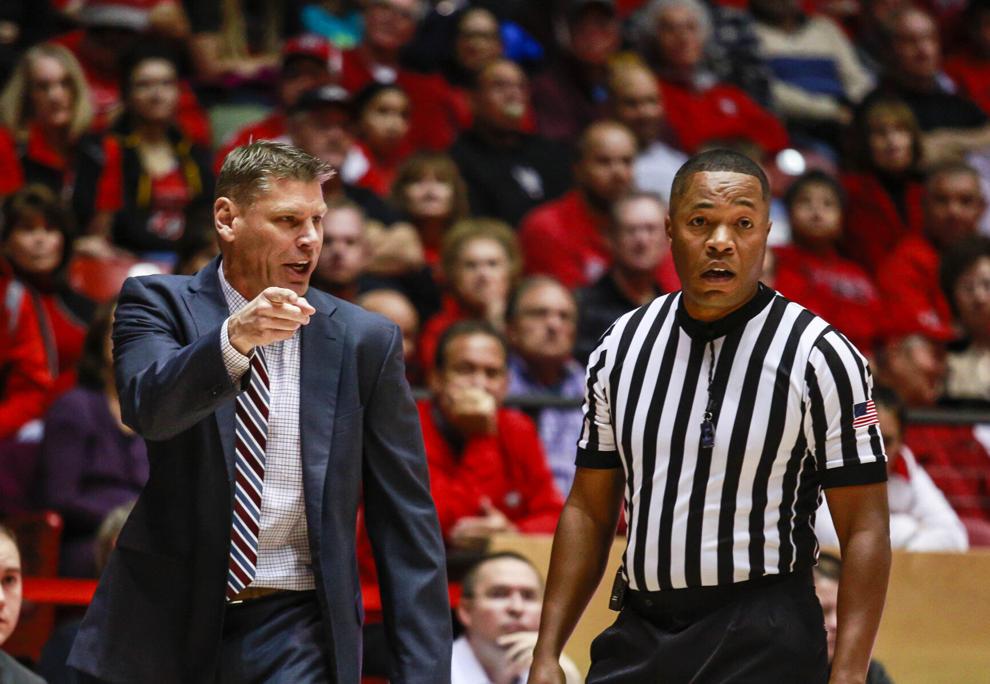 040421-tul-spt-emigcolumn Moser
NCAA Loyola Chicago Tennessee Basketball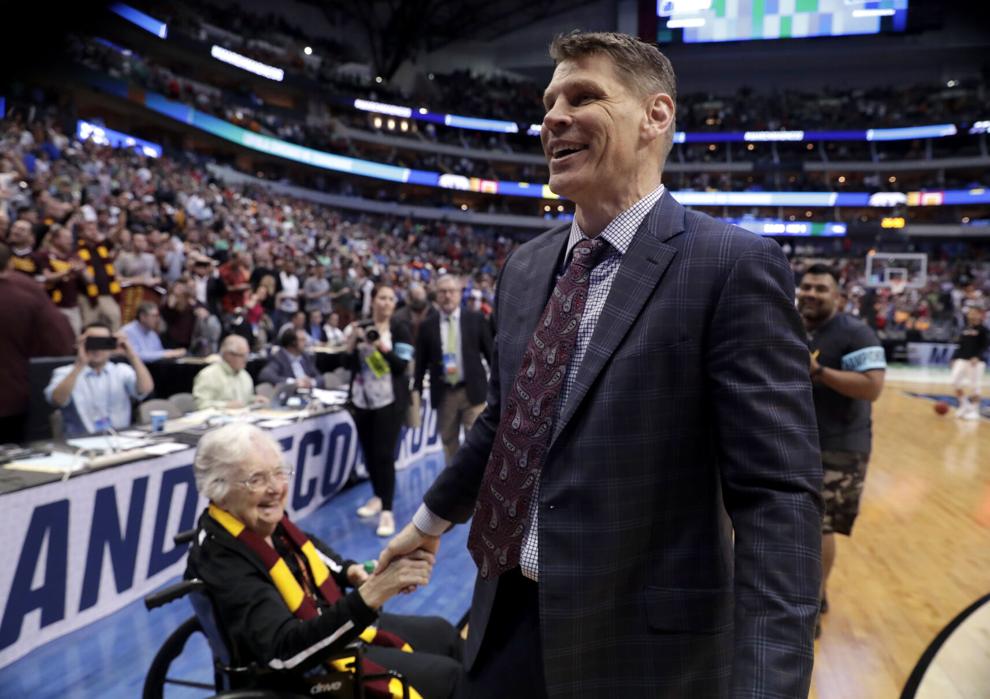 NCAA Loyola Kansas St Basketball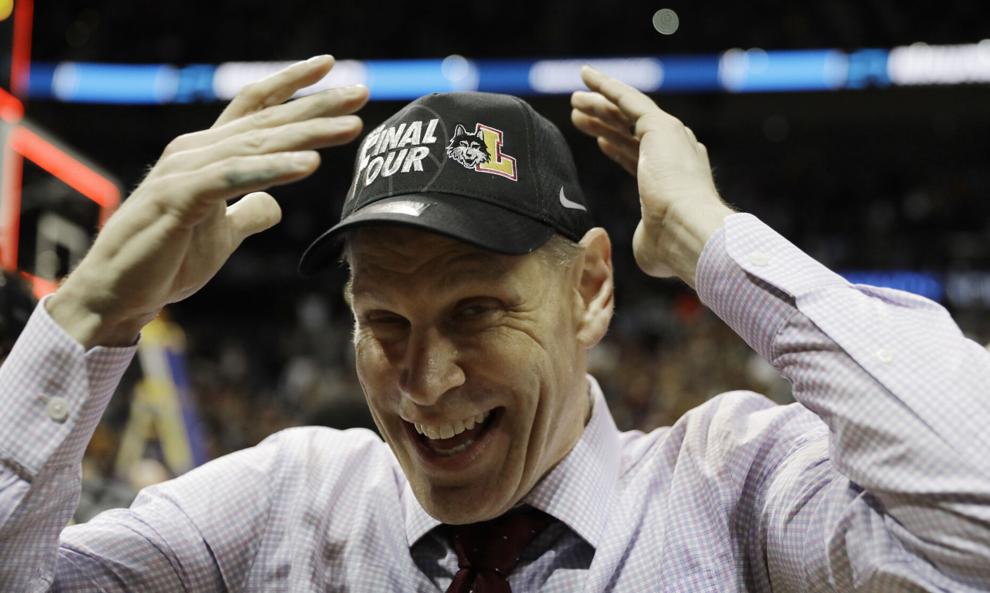 Final Four Basketball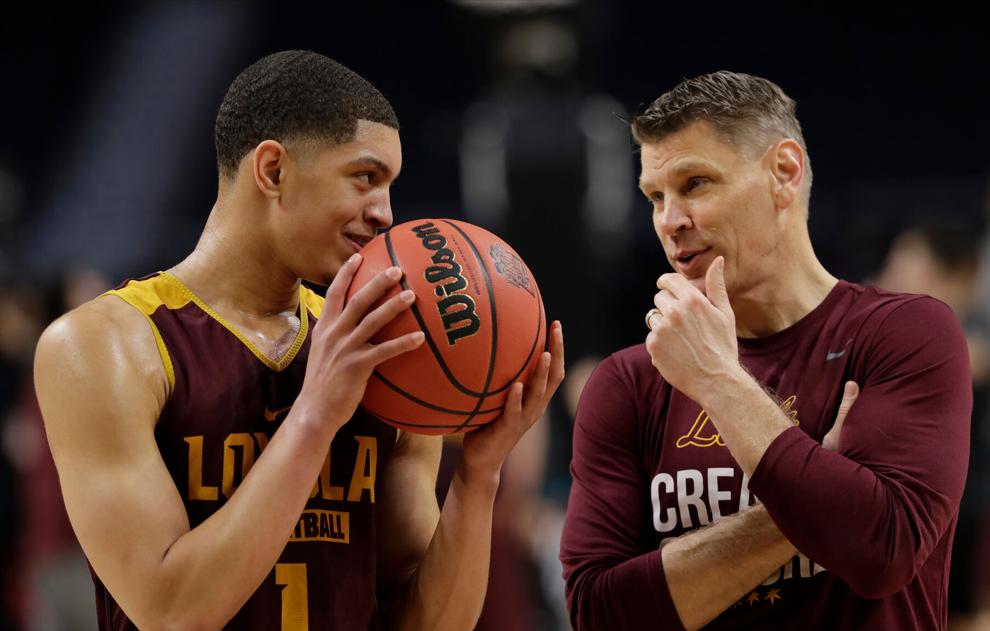 NCAA Loyola Chicago Tennessee Basketball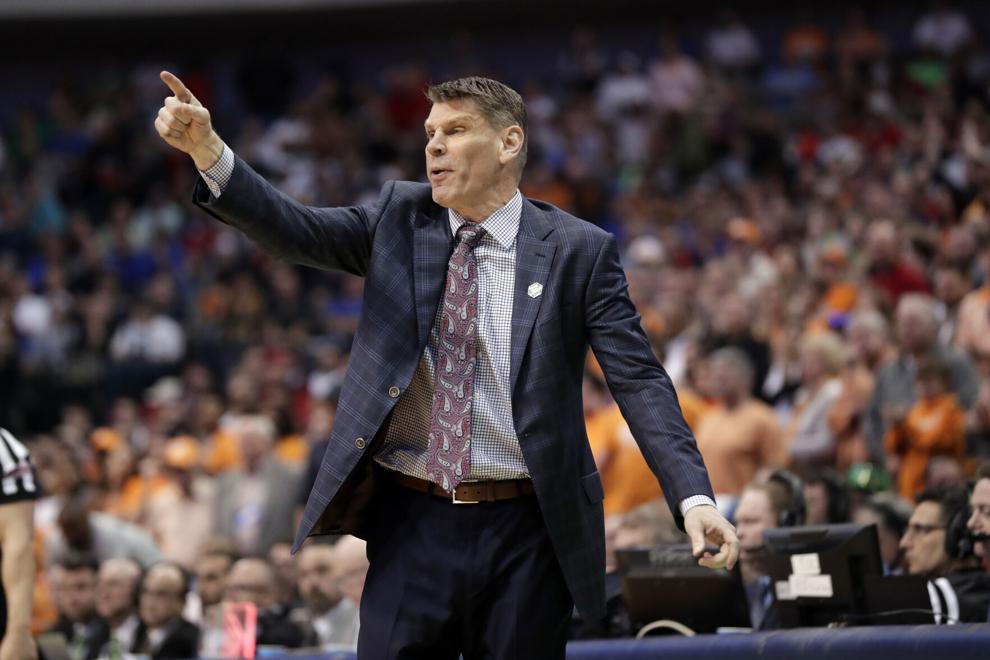 Loyola Chicago Drake Basketball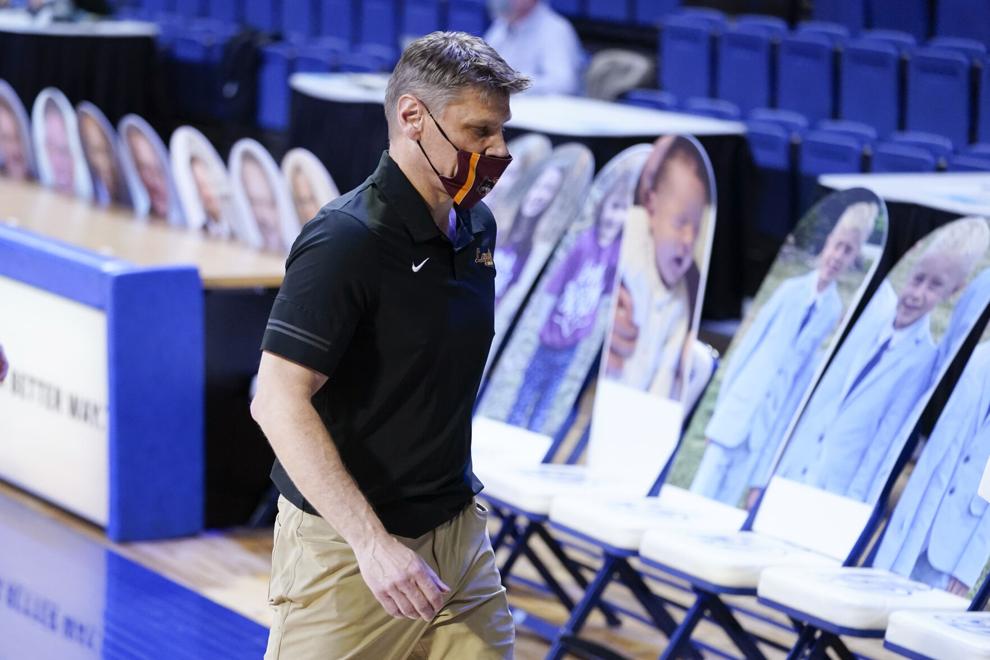 NCAA Georgia Tech Loyola Chicago Basketball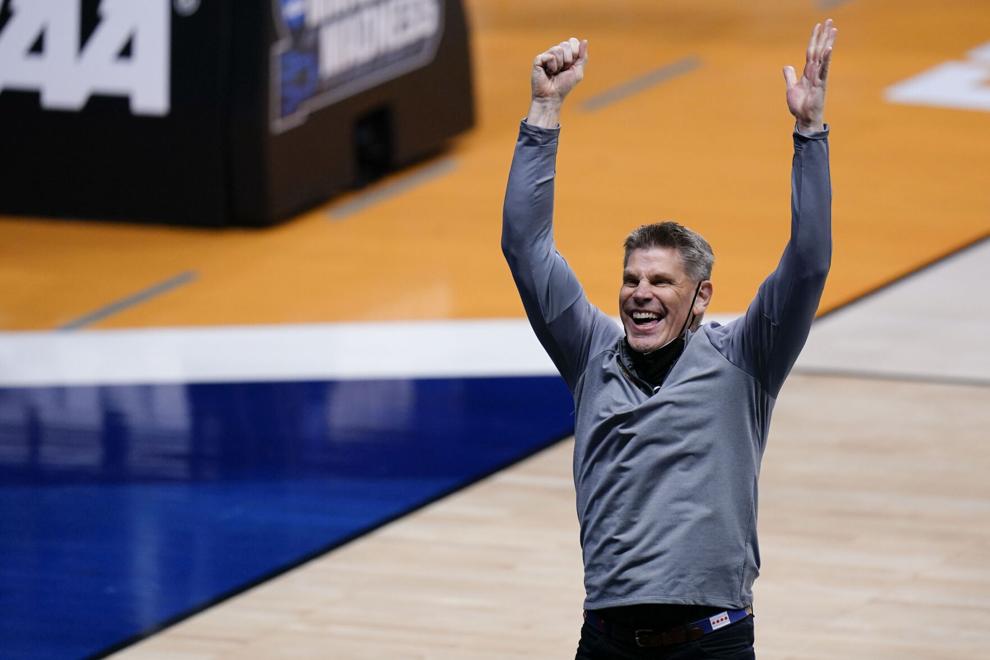 NCAA Loyola Chicago Illinois Basketball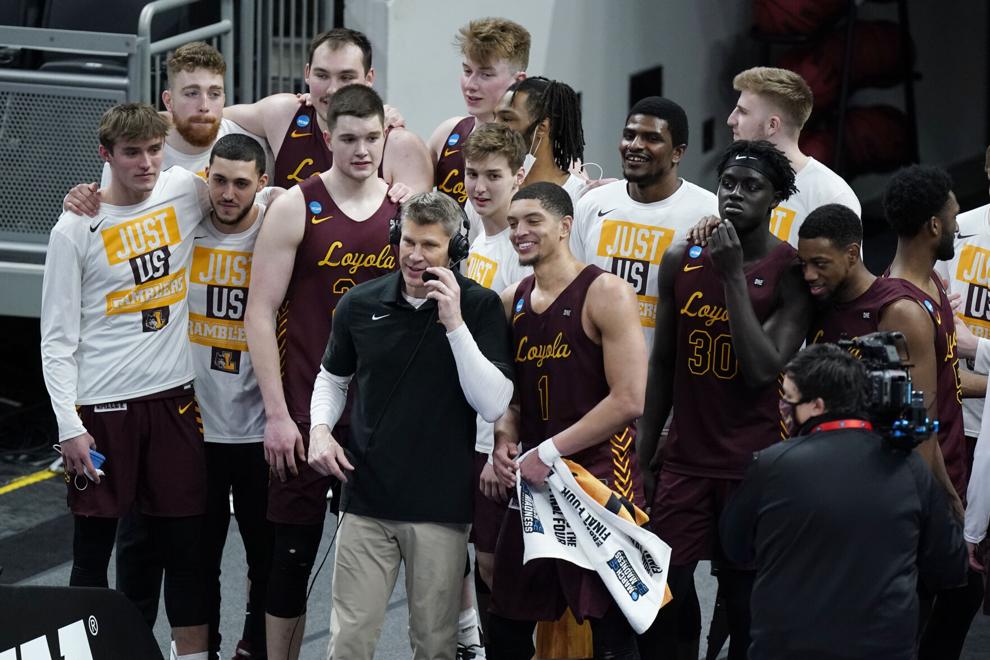 Porter Moser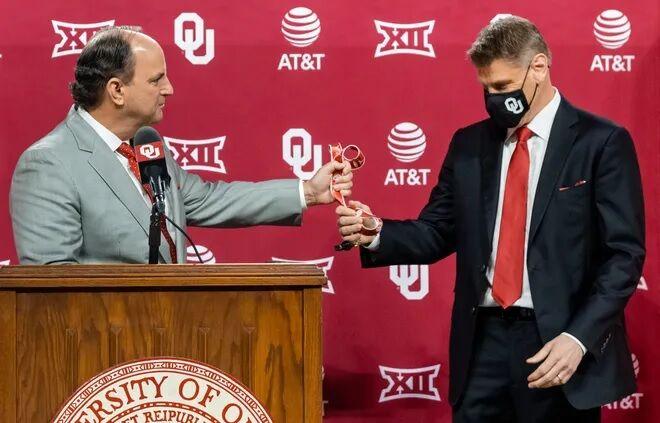 Porter Moser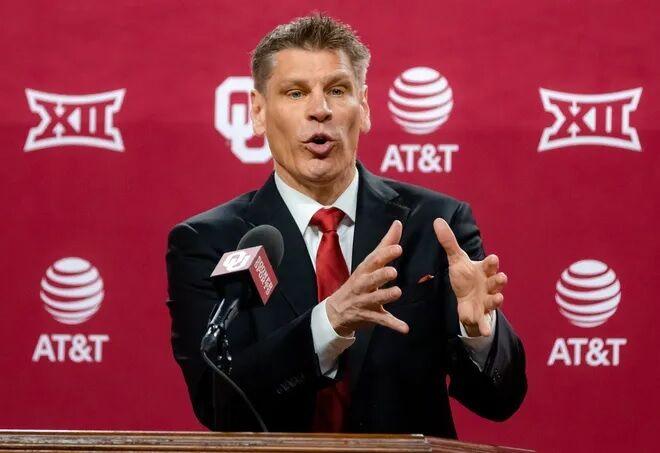 Porter Moser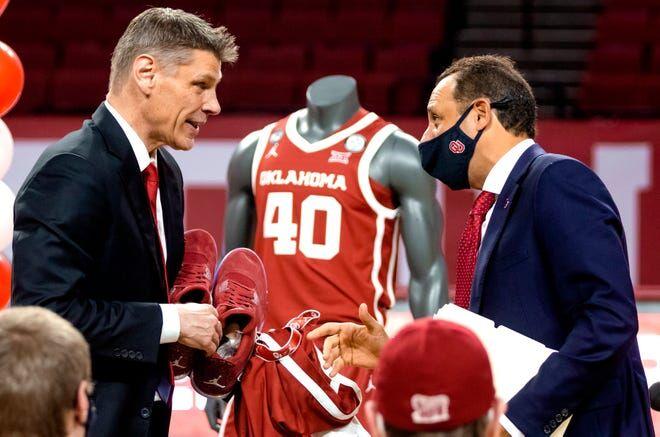 Porter Moser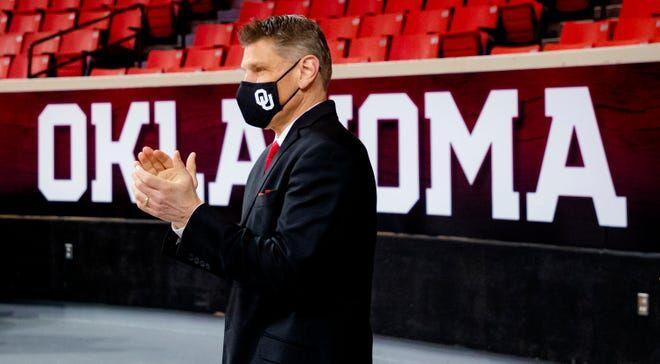 Porter Moser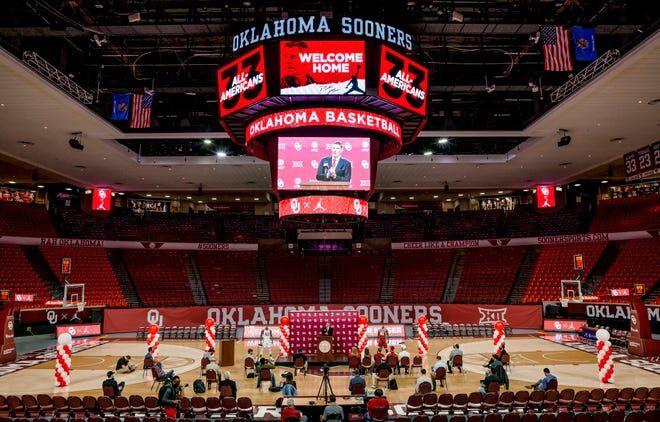 12 months for just $29.99

HIDE VERTICAL GALLERY ASSET TITLES