DALLAS — For 116 games over 120 years, OU-Texas birthed legends, not miracles. Then came Saturday.
Linebacker Caleb Kelly found the word while describing the scene at the end of the Sooners' 55-48 victory, OU students storming the Cotton Bowl turf like there were kegs of free beer out there.
"Whoa, this is a miracle," Kelly said. "Like, I've never had that happen at OU."
That's because it had never happened at OU, Mr. Kelly. You witness something stupendous, you tend to react accordingly.
OU students reacted by hopping railings and charging straight into the celebratory madness for the rivalry's first field-rush.
"I just saw everybody trying to take pictures out of nowhere," OU defender Nik Bonitto said.
Because this game was out of nowhere.
The Sooners had never rallied from more than an 11-point deficit to beat the Longhorns before Saturday. They rallied from 21 points down in the first quarter, from 18 points down at halftime, and from 18 down with 2:45 left in the third quarter.
They won with a freshman quarterback using OU-Texas to make his first college impression; a running back who nearly doubled the output of Texas' running back, who happens to be college football's best running back; and with something that transcended Sooner Magic, even.
"Nothing magic," OU coach Lincoln Riley demanded after improving to 6-0 on the season and 5-1 against Texas. "We just played better football all the way around."
The Sooners did play a lot better football in the second half. It helped explain their 35-10 scoreboard edge after halftime.
But to bring it all the way home? That wasn't just 90-degree heat in Saturday's afternoon air, but 180-degree sorcery.
Listen to OU receiver Marvin Mims answer a question about Saturday's halftime message: "I mean, if I'm being honest, I don't really remember the message."
How could he? How could any of the Sooners, stunned as they were by that first half?
"You look at the clock," H-back Jeremiah Hall said, "and it's 14-0 with 13 minutes and seven seconds left (in the first quarter), it's just like, 'Wow.'"
Exactly. Then it's 28-7. And 38-20. How are you supposed to feel about that?
"We're dying for a swing in momentum," defensive coordinator Alex Grinch said, "just something to kind of right the ship. And it wasn't coming."
A loose fox went for a run around the field during a first-half timeout.
"Hella weird," Bonitto said.
If only an OU player could magically take that critter's shape and elusiveness. Maybe then the Sooners could hope ...
Would you believe two Sooners did just that? Caleb Williams and Kennedy Brooks.
Williams replaced ineffective, turnover-prone quarterback Spencer Rattler on OU's last drive of the first half. The Sooners scored on seven of Williams' nine possessions.
Williams' 52-yard touchdown bomb to Mims pulled OU within 41-39 midway through the fourth quarter.
"I didn't know if I was in or not," Mims reflected of his leaping, pylon-straddling catch.
This was a miracle at work. He was in.
Rattler replaced Williams and hit Drake Stoops for the tying 2-pointer. Because we were past crazy and headed to insanity by then.
Texas fumbled away the ensuing kickoff to Kelly, who has been at OU, it feels like, longer than Riley. Then Brooks took a direct snap, faked a pitch to Williams — of course he did — and scored from 18 yards out for OU's first lead.
It wasn't even reality now.
Texas QB Casey Thompson, bless his lion's heart, threw a touchdown pass to even the game again at 48-48 with 1:23 left.
Then Williams took over, hit a few passes to set up what the whole stadium figured to be a potential game-winning field goal, then stepped aside so Brooks could take another direct snap, duplicate the fake-pitch play and race 33 yards to the end zone.
Brooks dashed straight into OU-Texas legend. His final tally: 25 carries, 217 yards and the two go-ahead touchdowns.
Students poured onto the field. Kelly's mother made her way down there, too. Hall wore a "Beat Texas" cap.
It was hard to fathom it all. It was impossible to believe this was the same game as 38-20 at half.
Grinch, at least, recalled the message from that shocked locker room.
"Life's not a Disney movie," he said. "It's very, very hard. It's not gonna take one play or one stop to get this thing done."
I don't know, Alex. This felt a lot like Disney. When-you-wish-upon-a-star stuff.
"This rivalry is crazy," Kelly said.
This rivalry shot well beyond "crazy" Saturday at the Cotton Bowl, and didn't stop until it produced a miracle.
View from the sidelines: No. 6 Oklahoma vs. No. 23 Texas
OU Texas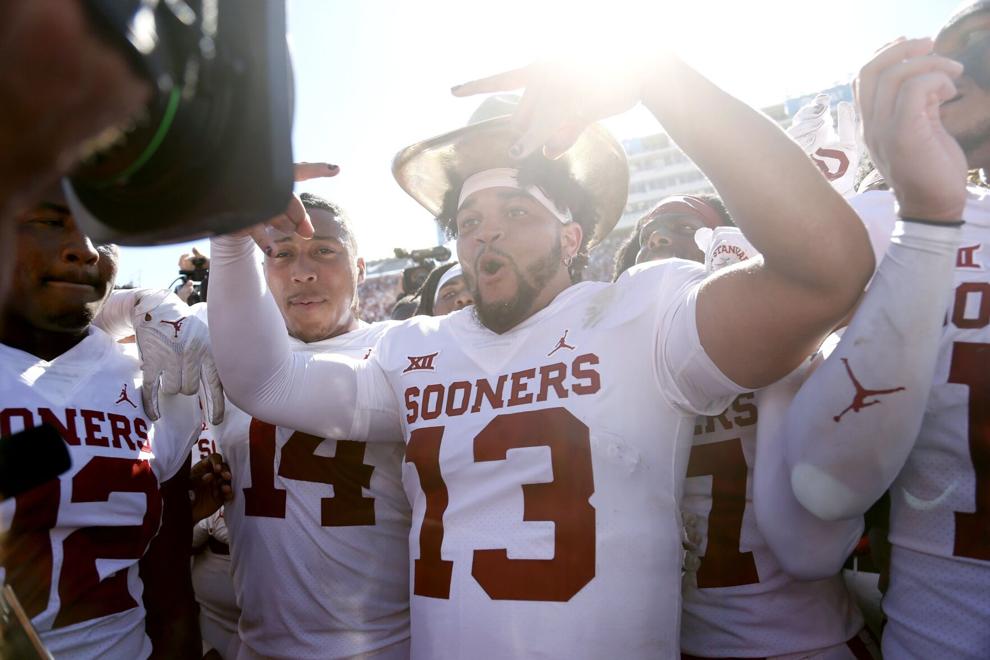 OU Texas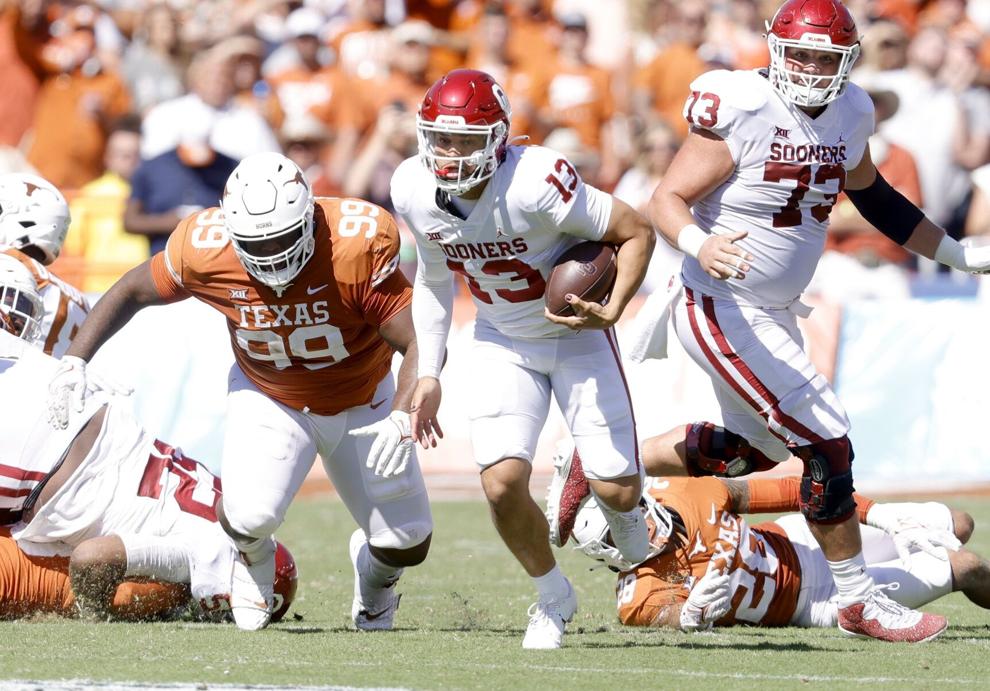 OU Texas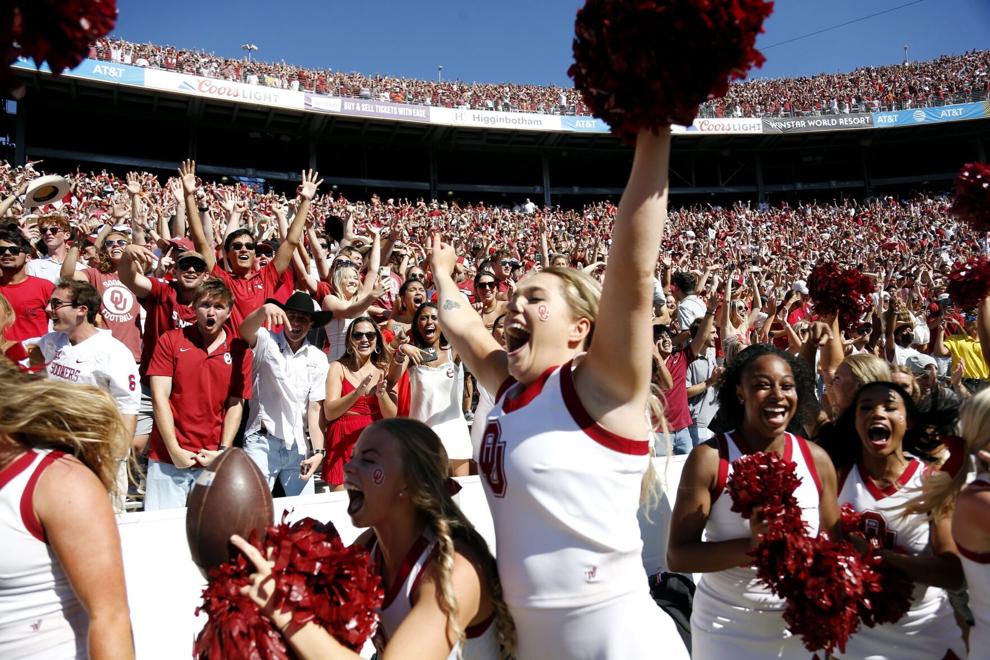 OU Texas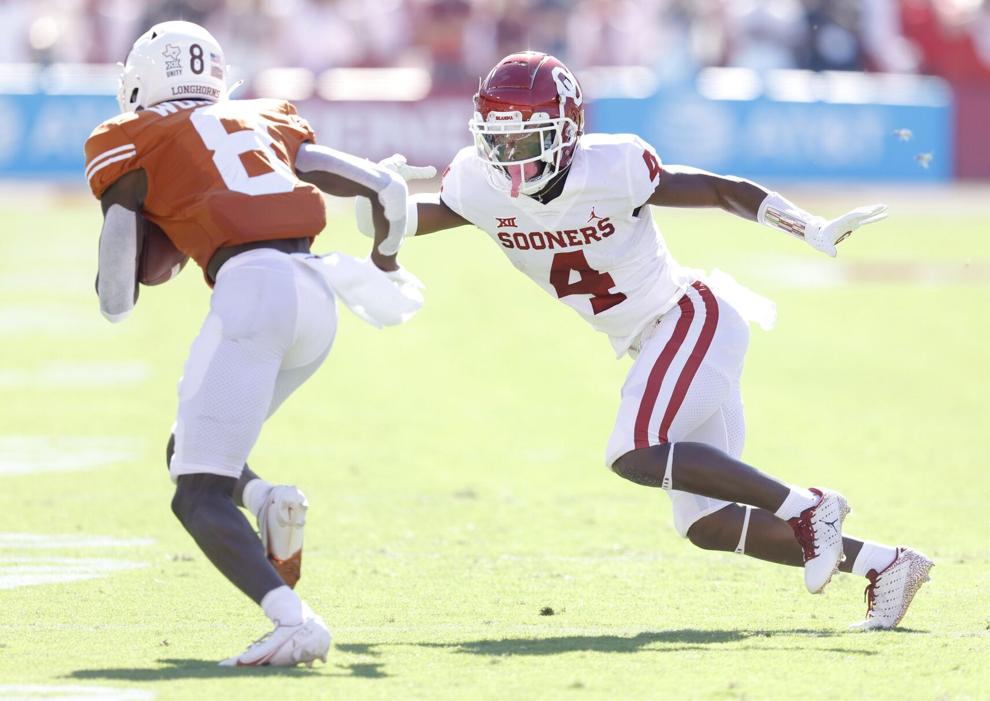 OU Texas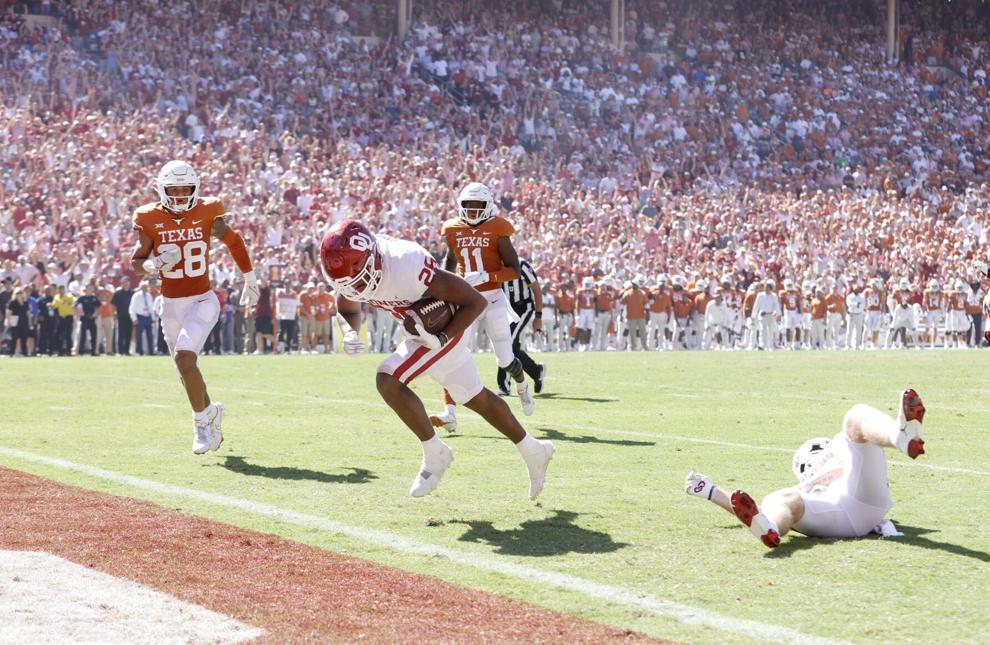 OU Texas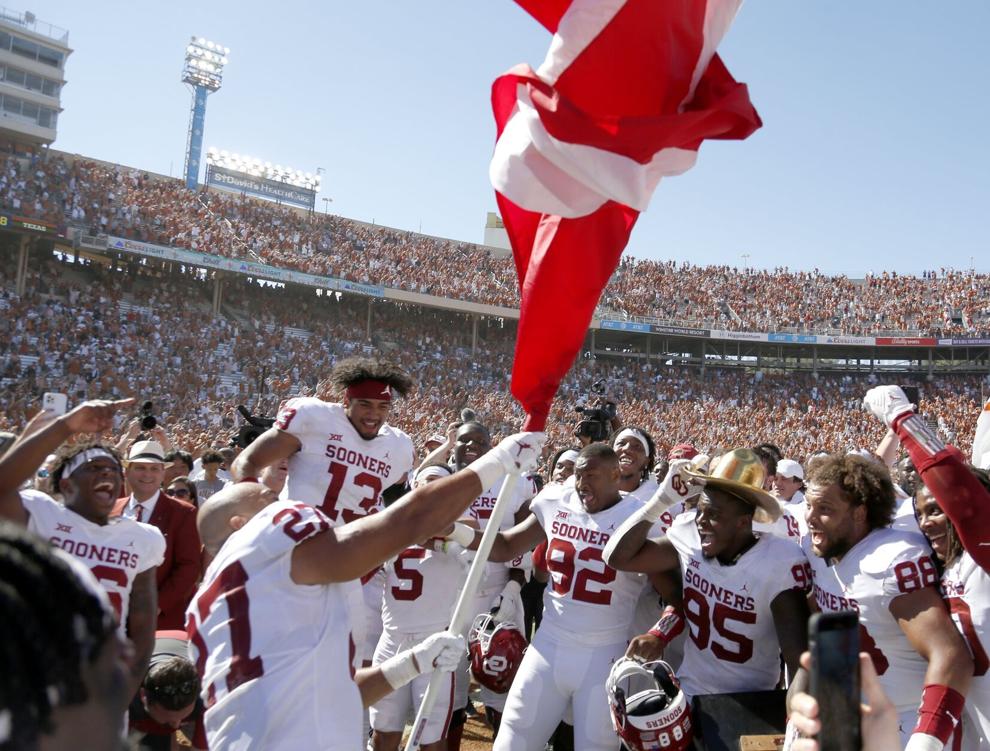 OU Texas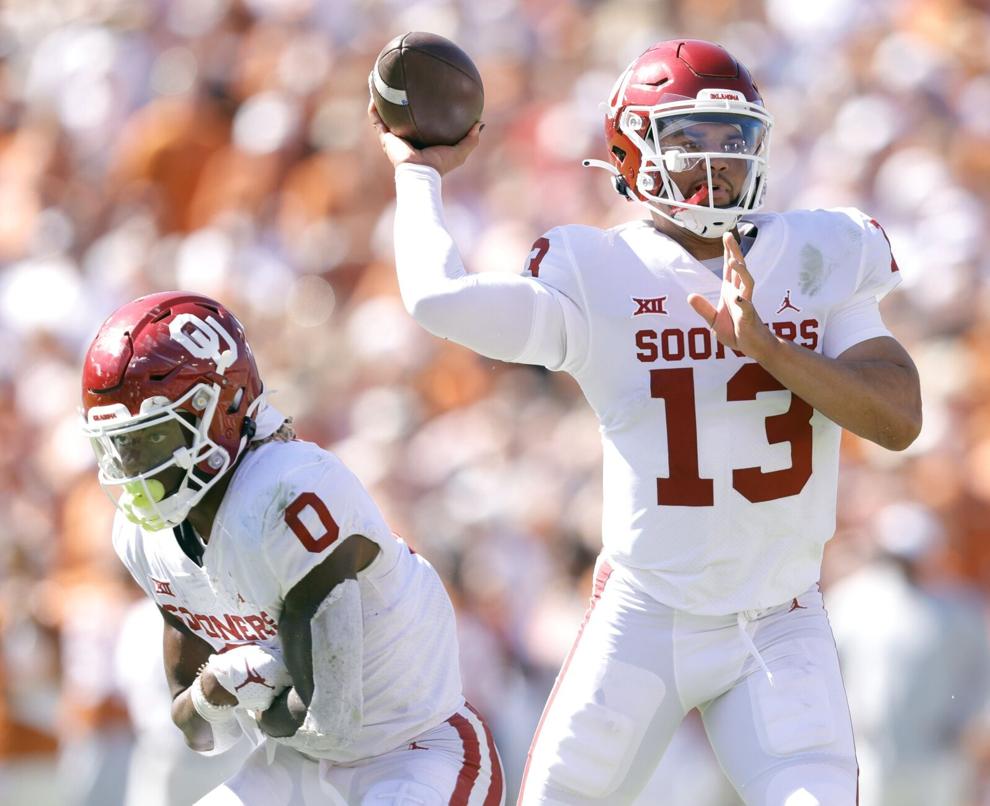 OU Texas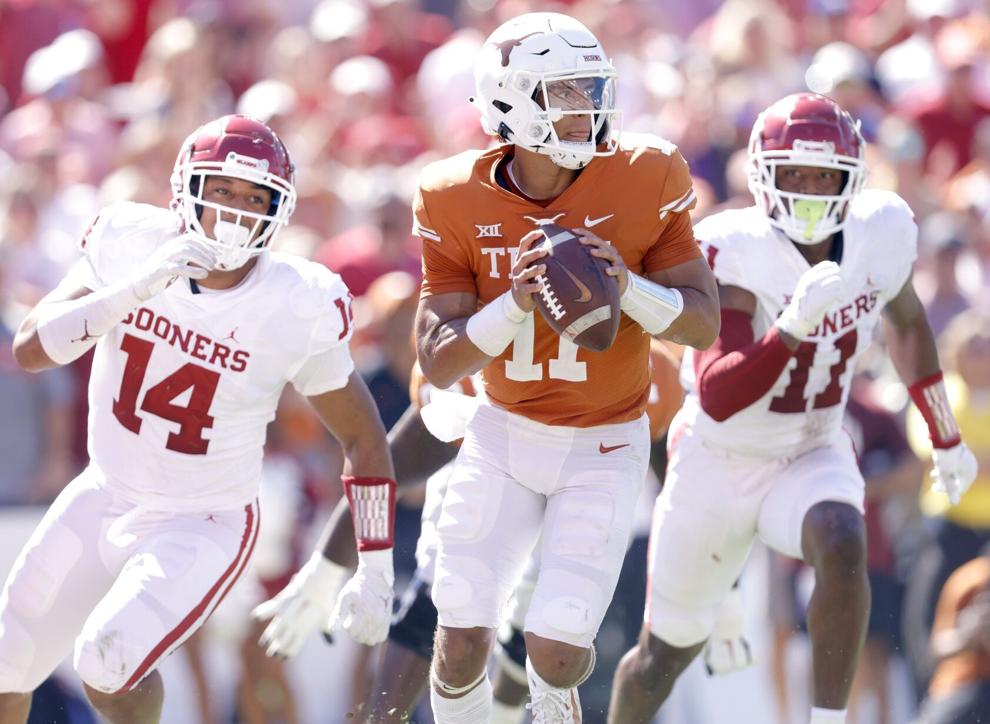 OU Texas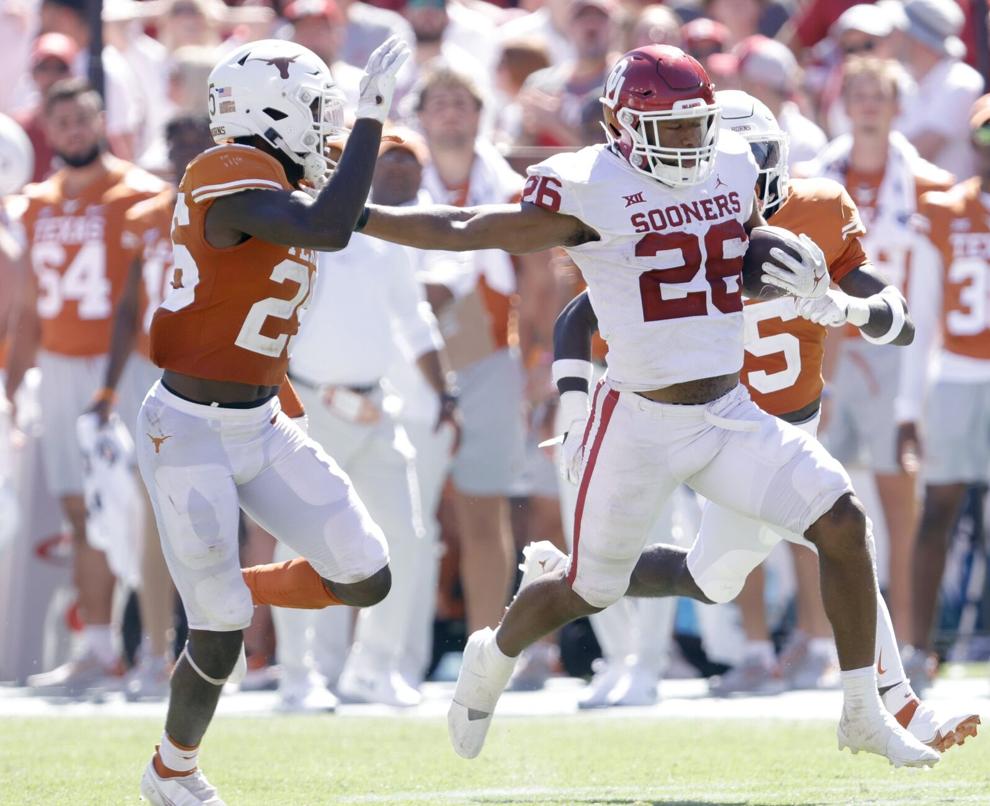 OU Texas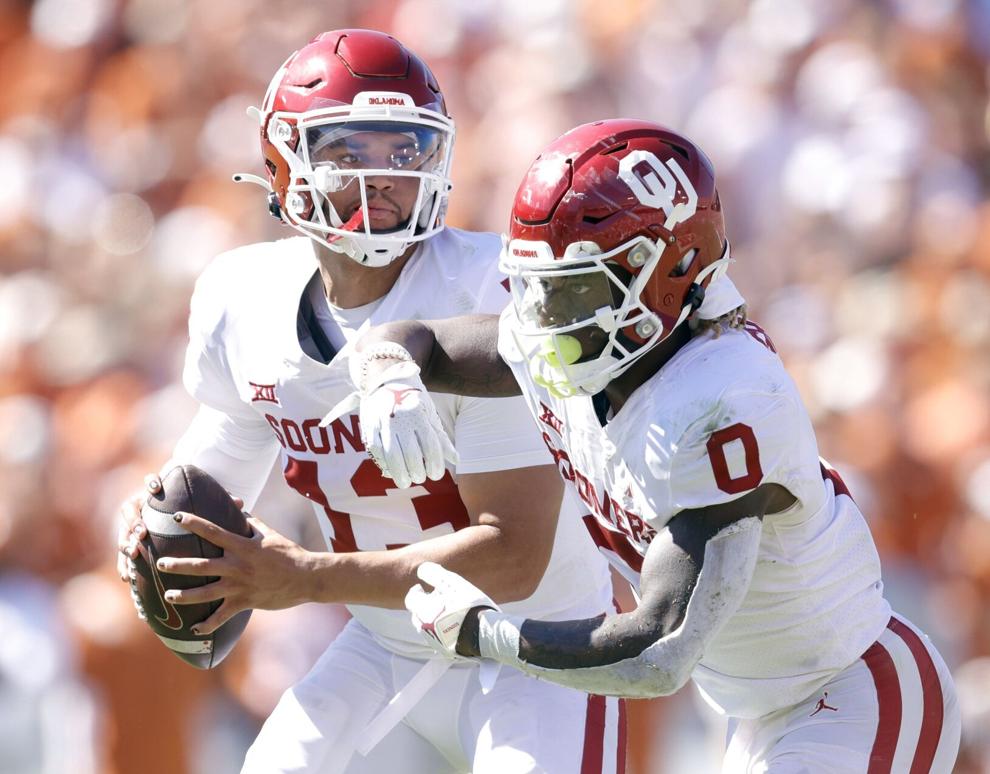 OU Texas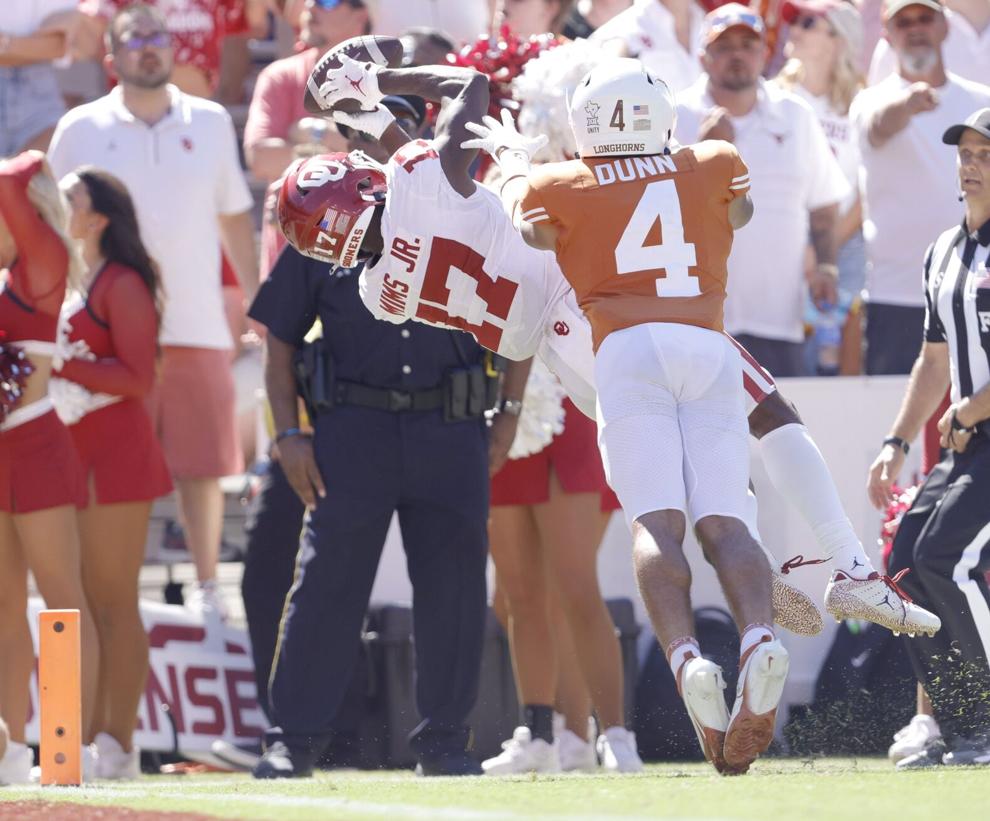 OU Texas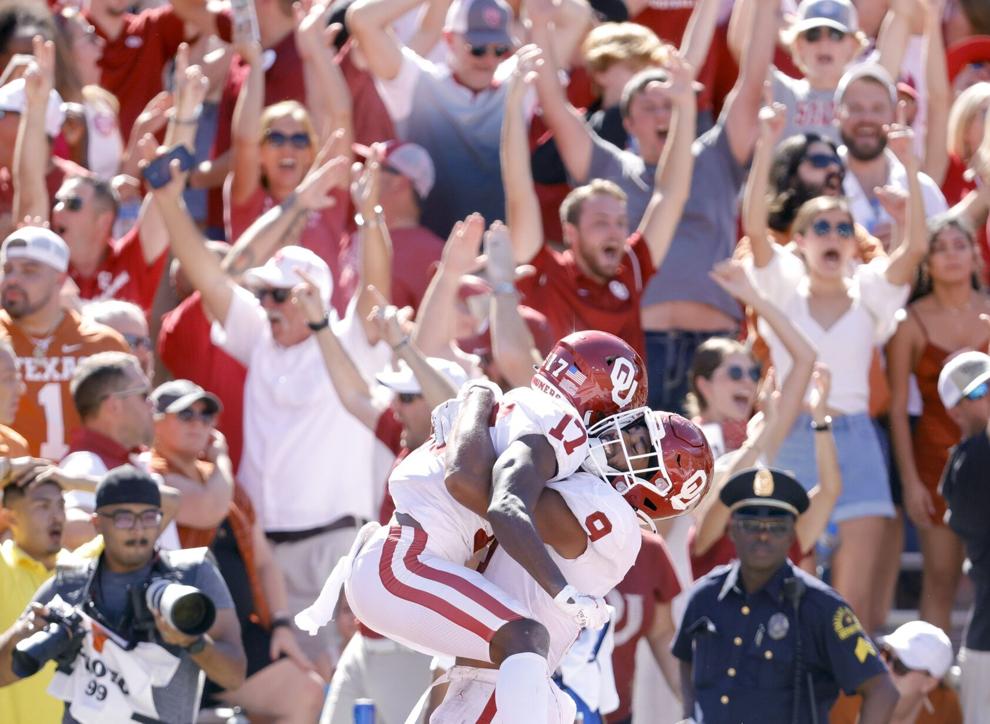 OU Texas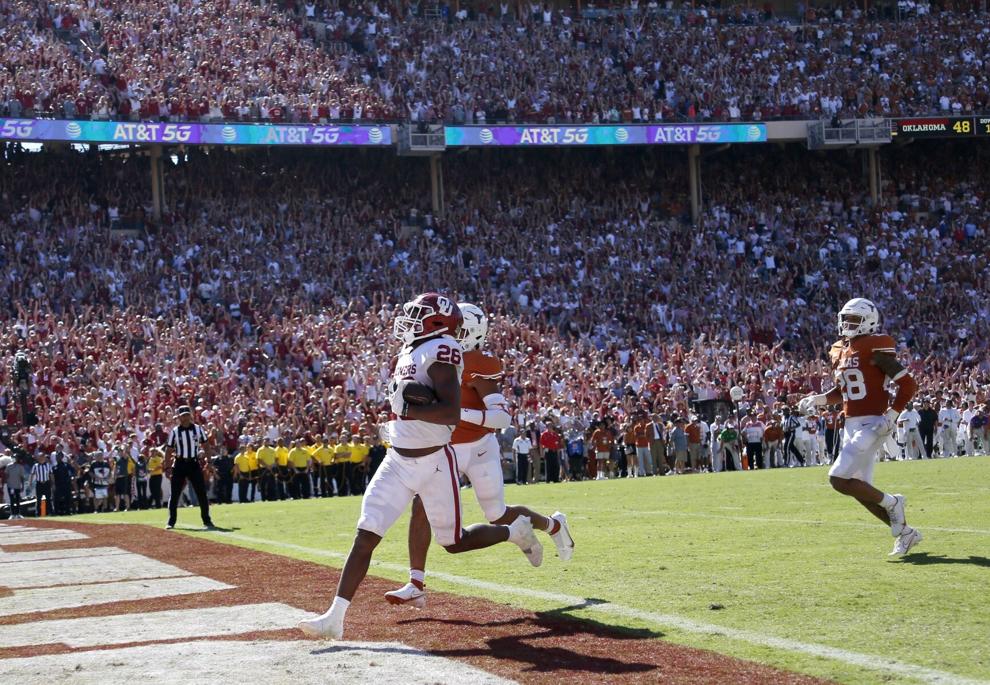 OU Texas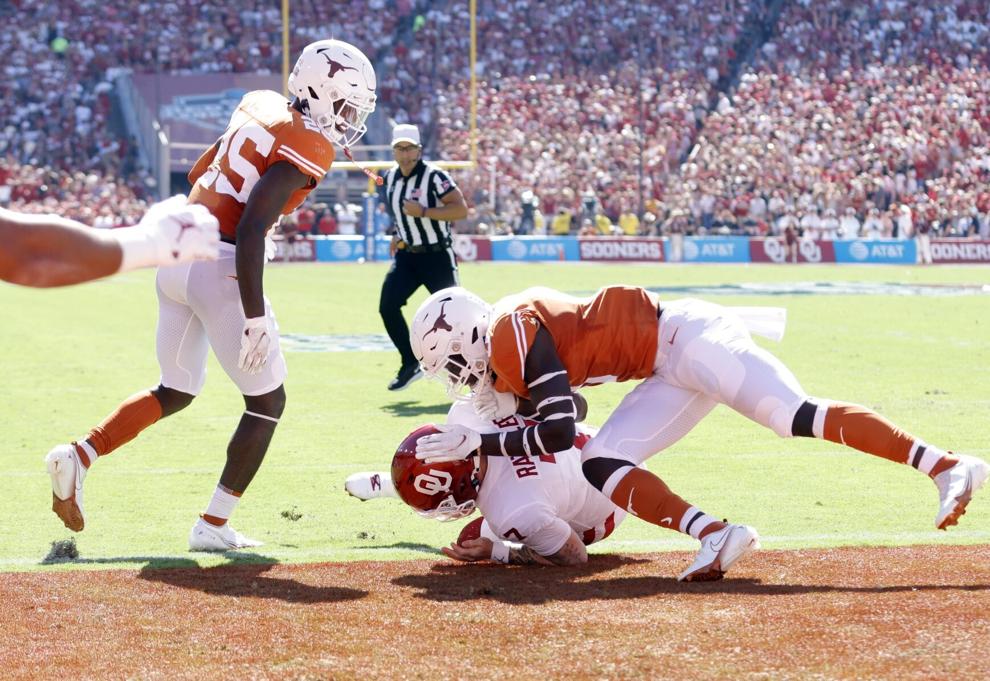 OU Texas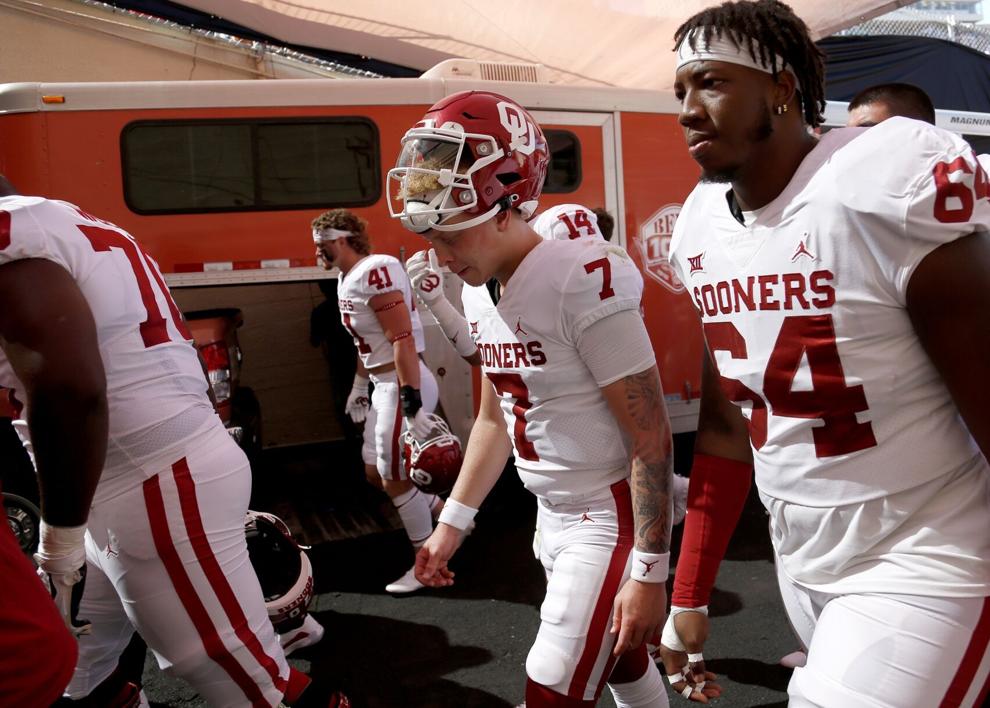 OU Texas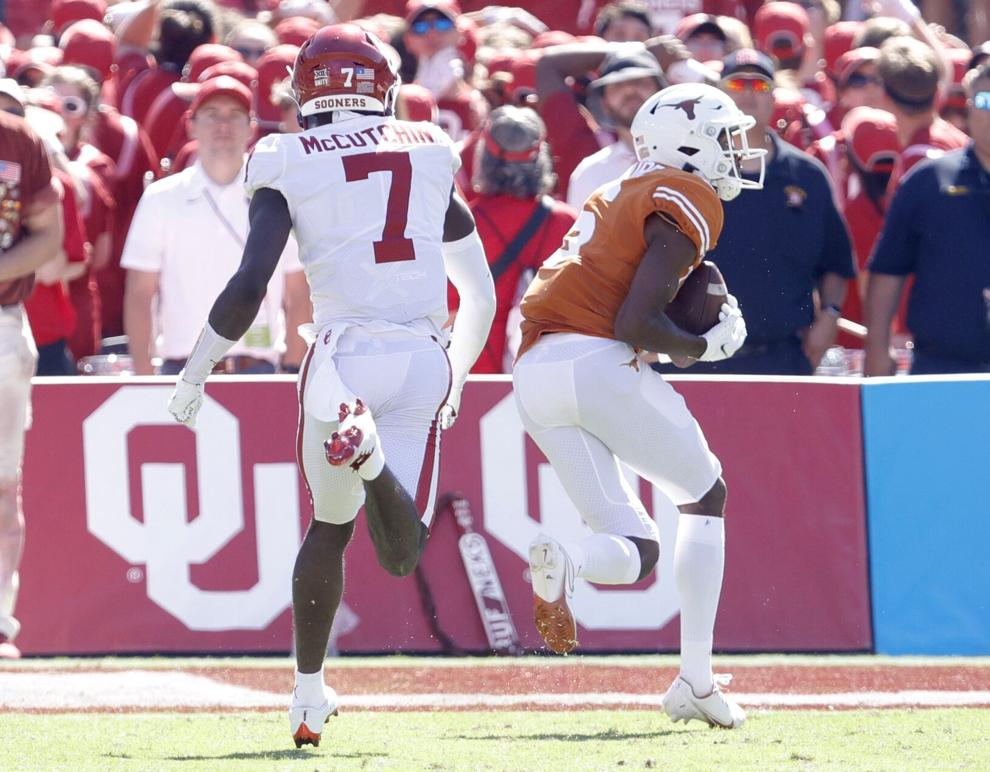 OU Texas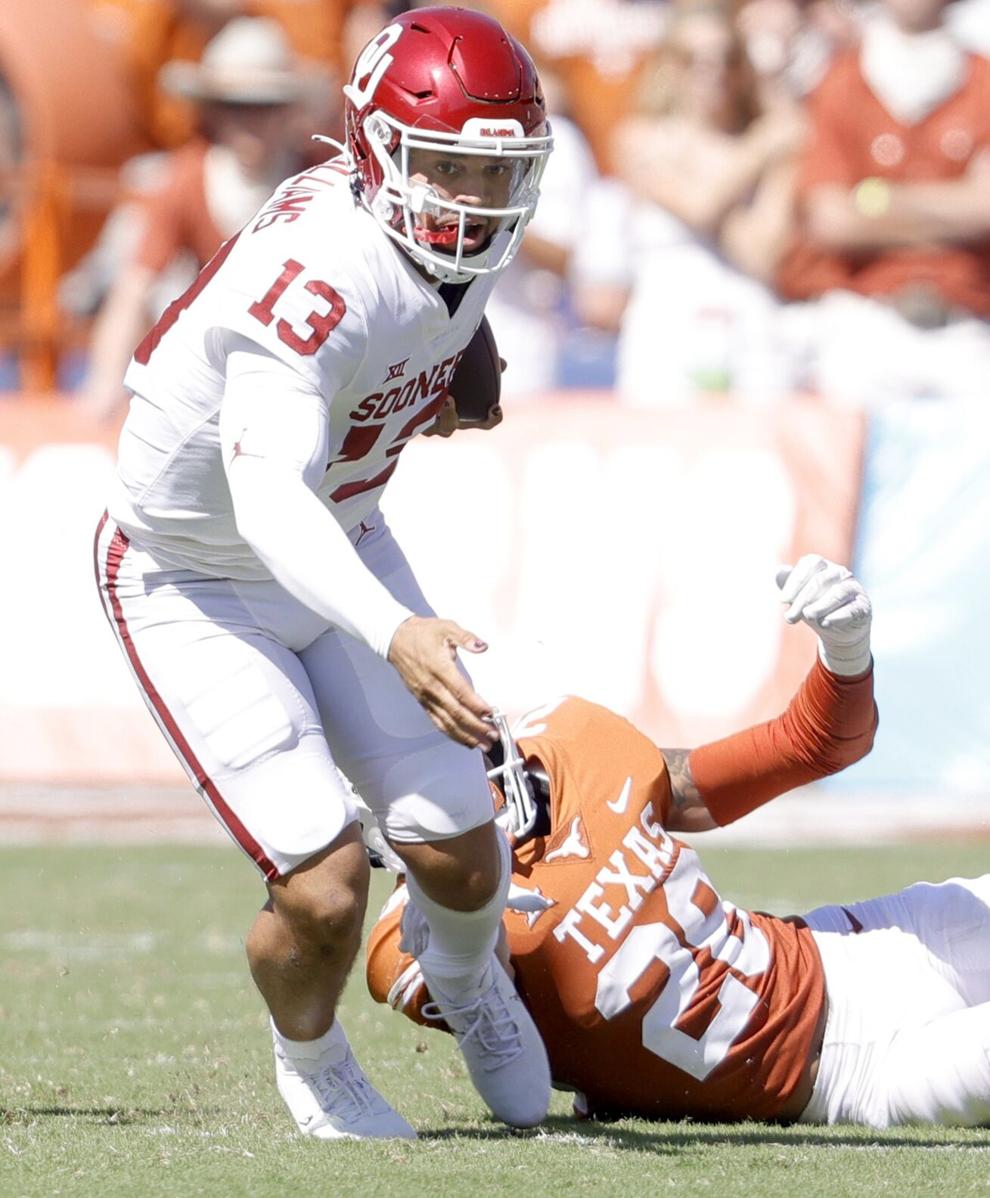 OU Texas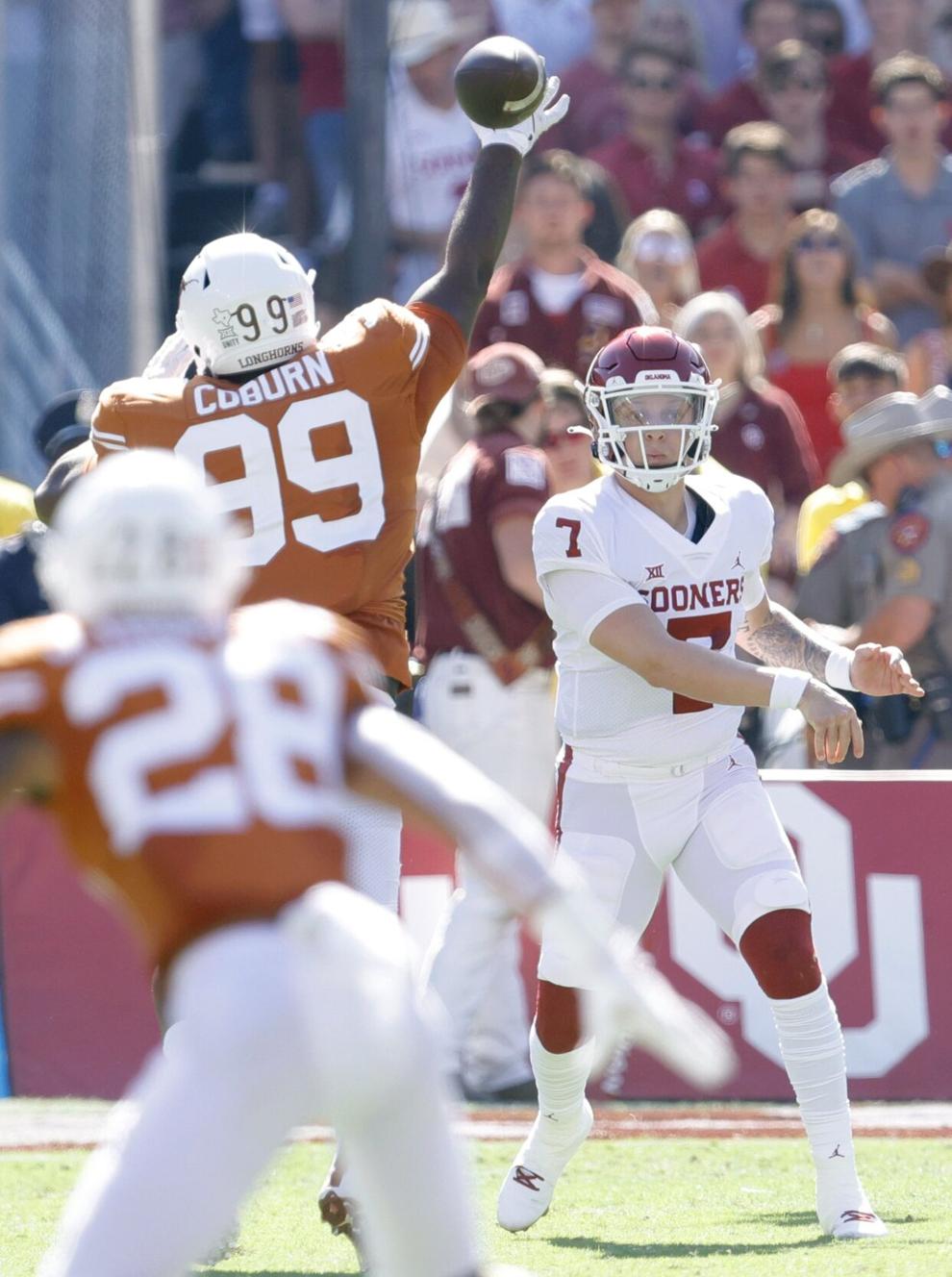 OU Texas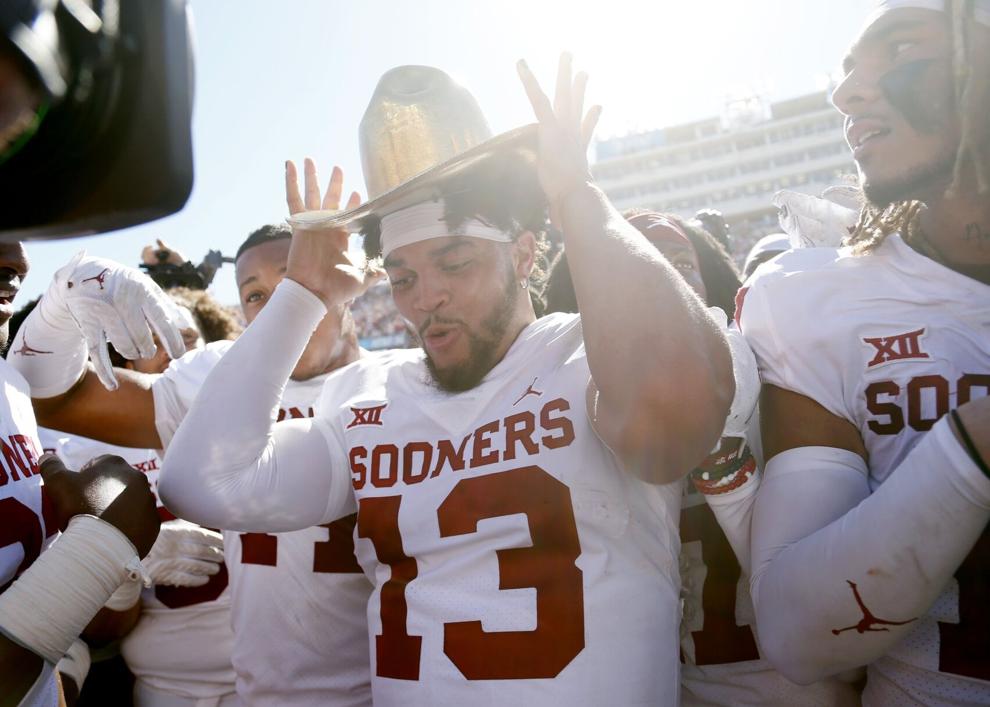 OU Texas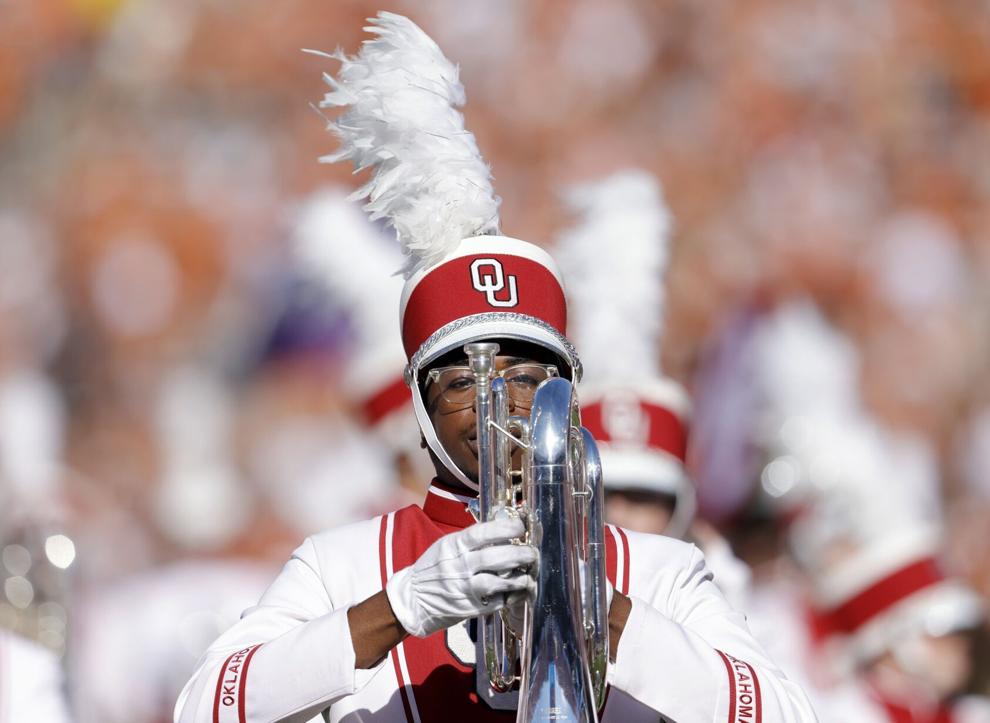 OU Texas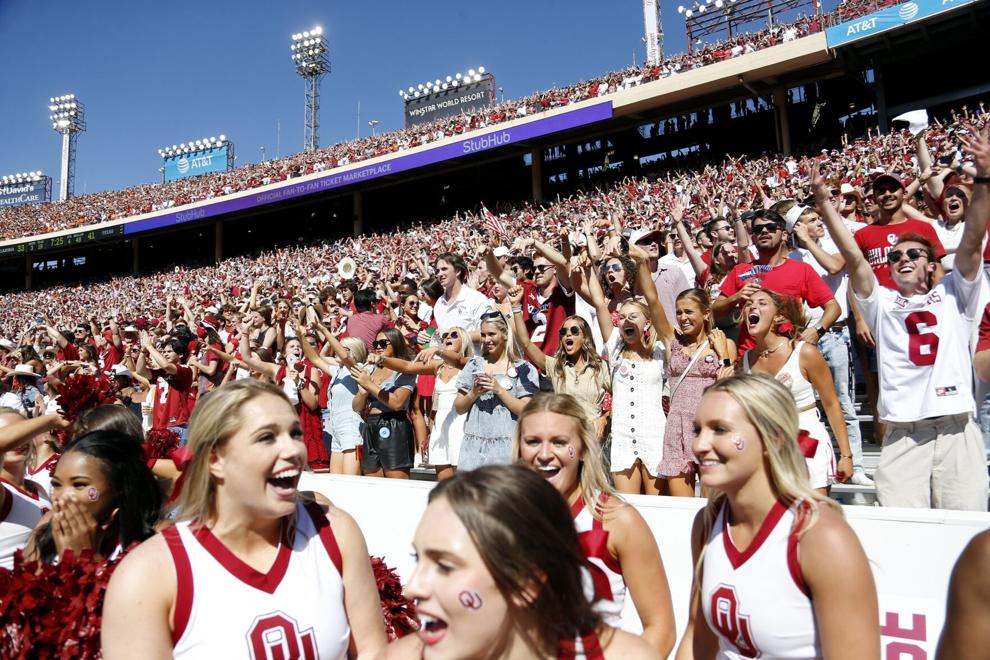 OU Texas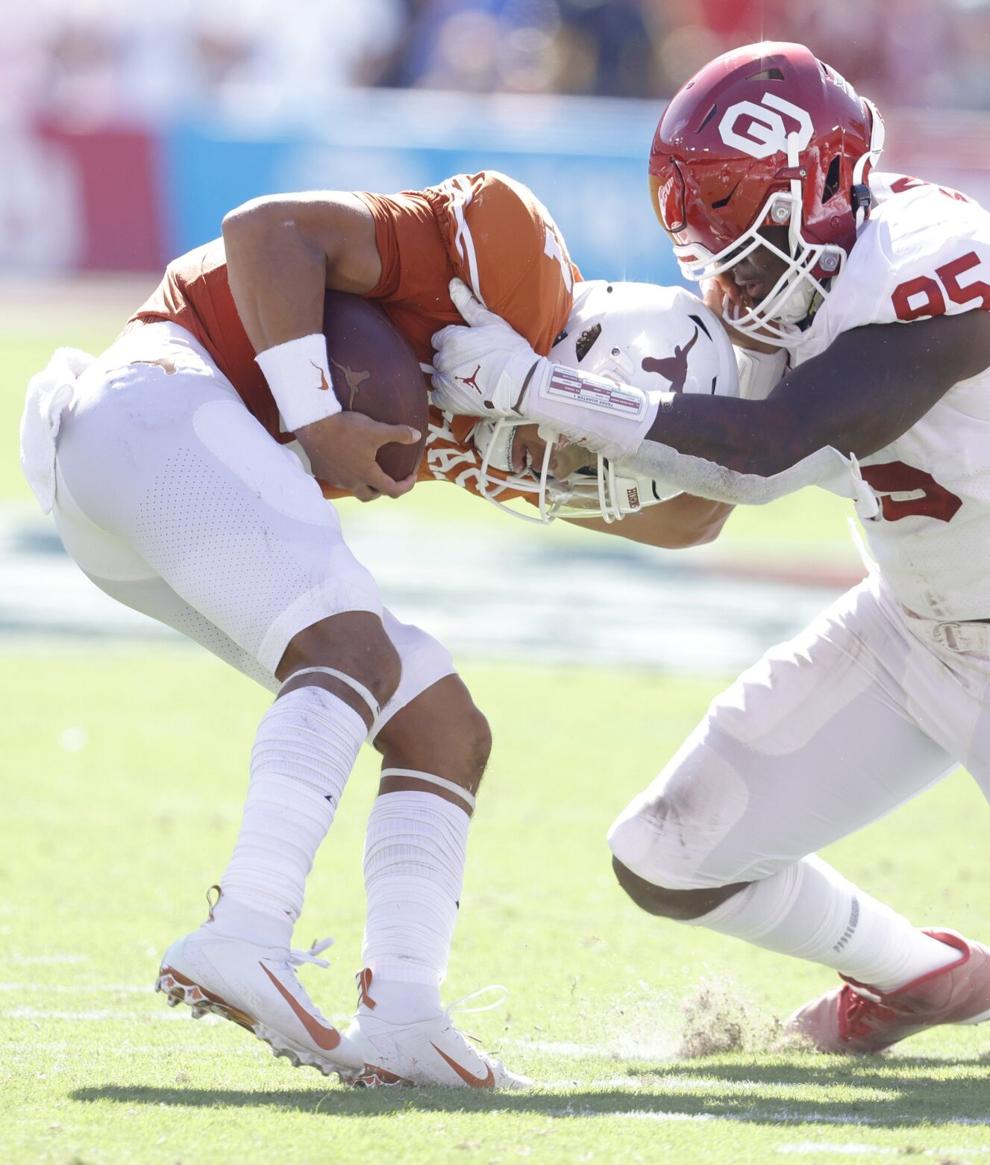 OU Texas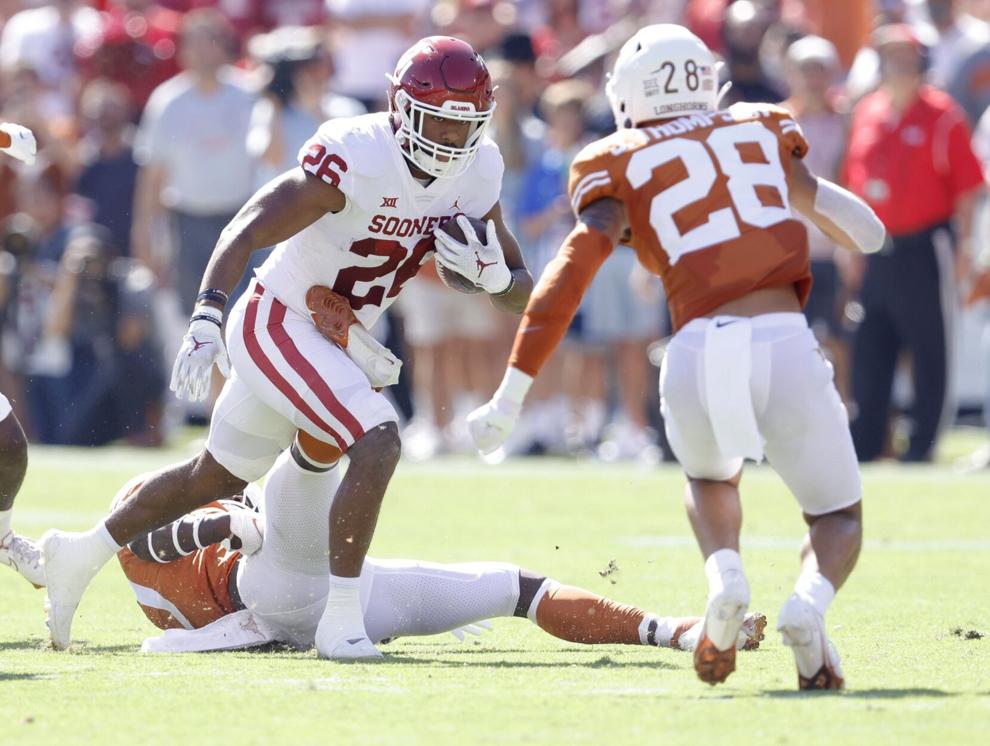 OU Texas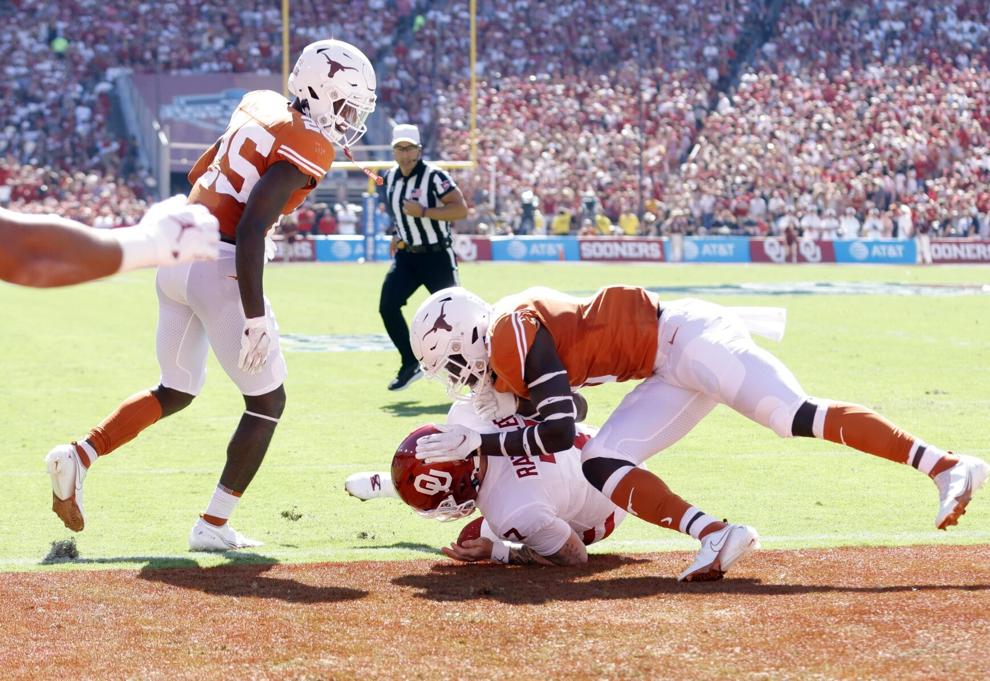 OU Texas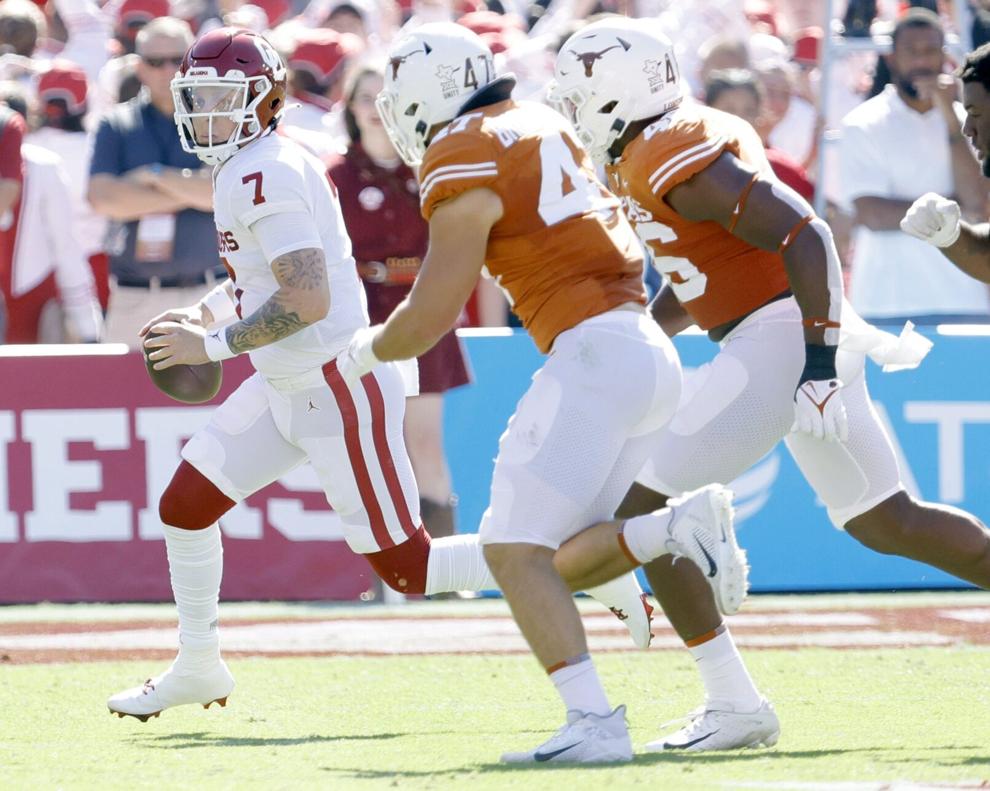 OU Texas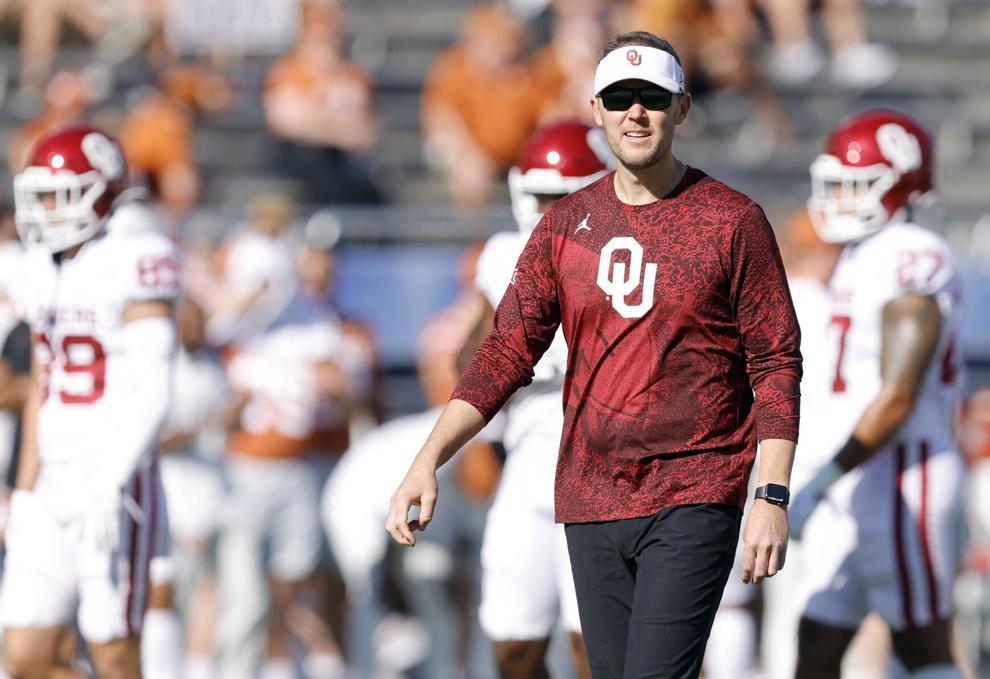 OU Texas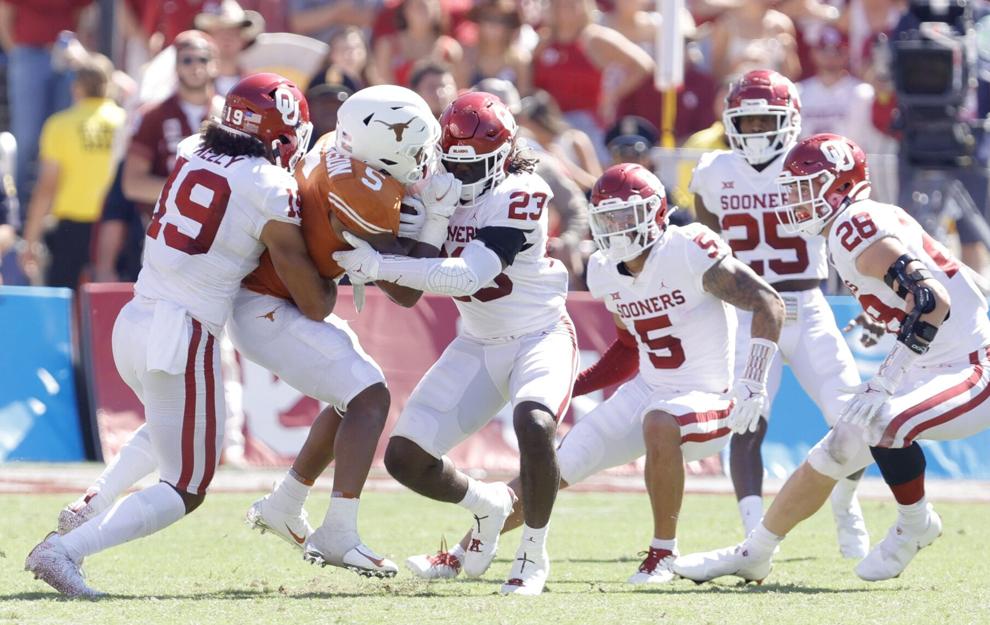 OU Texas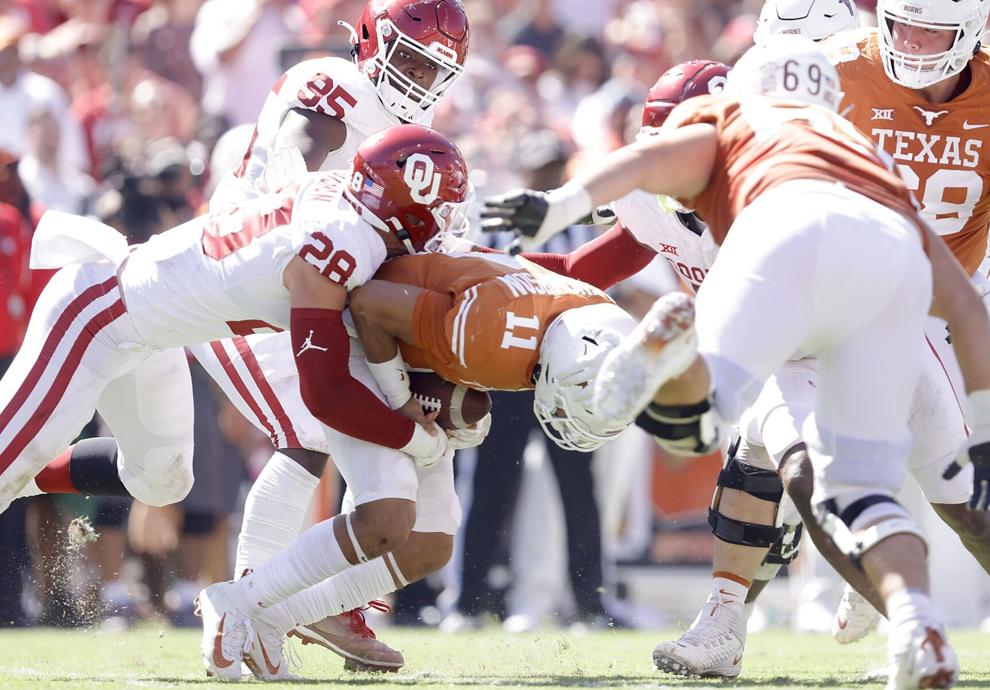 OU Texas
OU Texas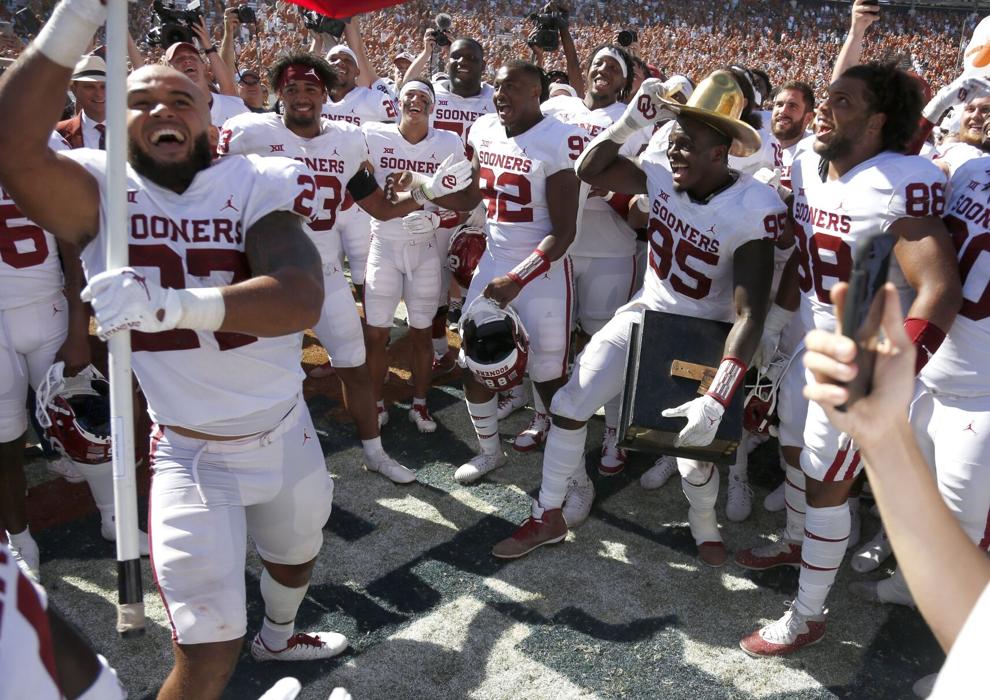 OU Texas
OU Texas
OU Texas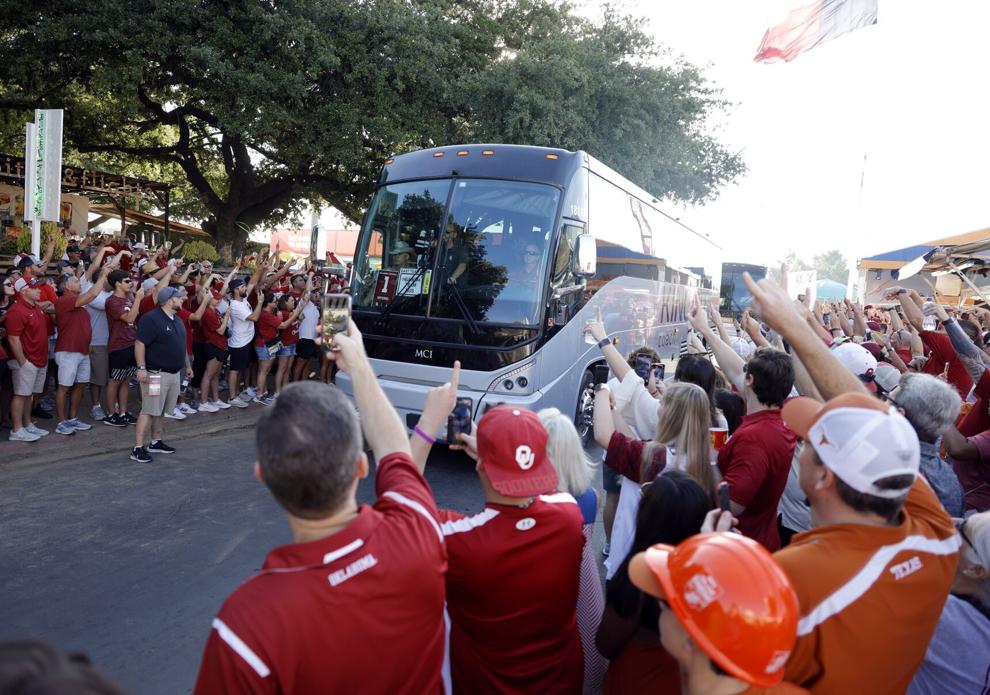 OU Texas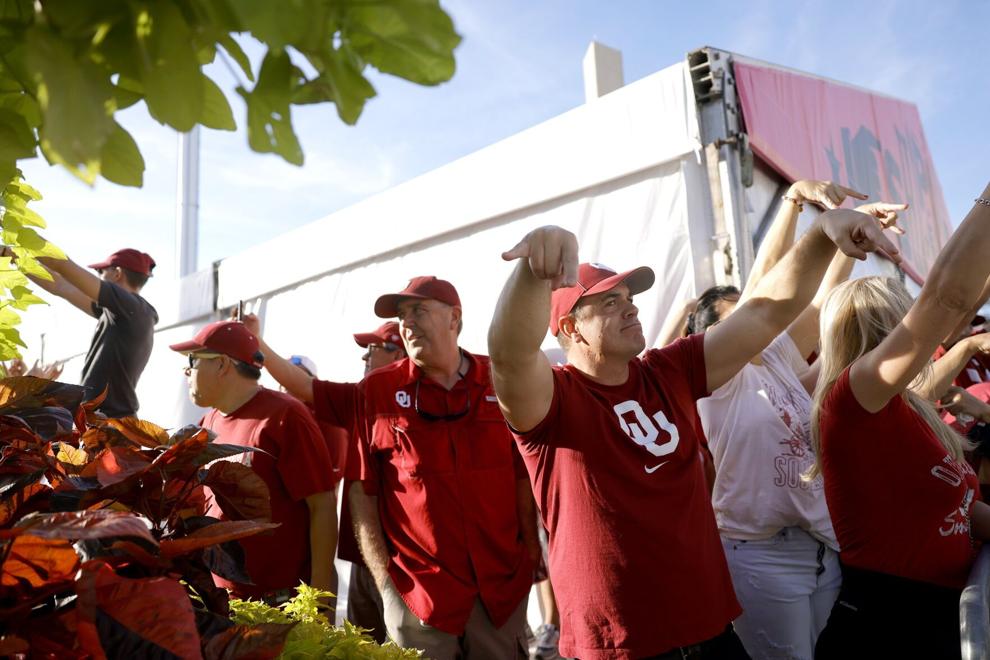 OU Texas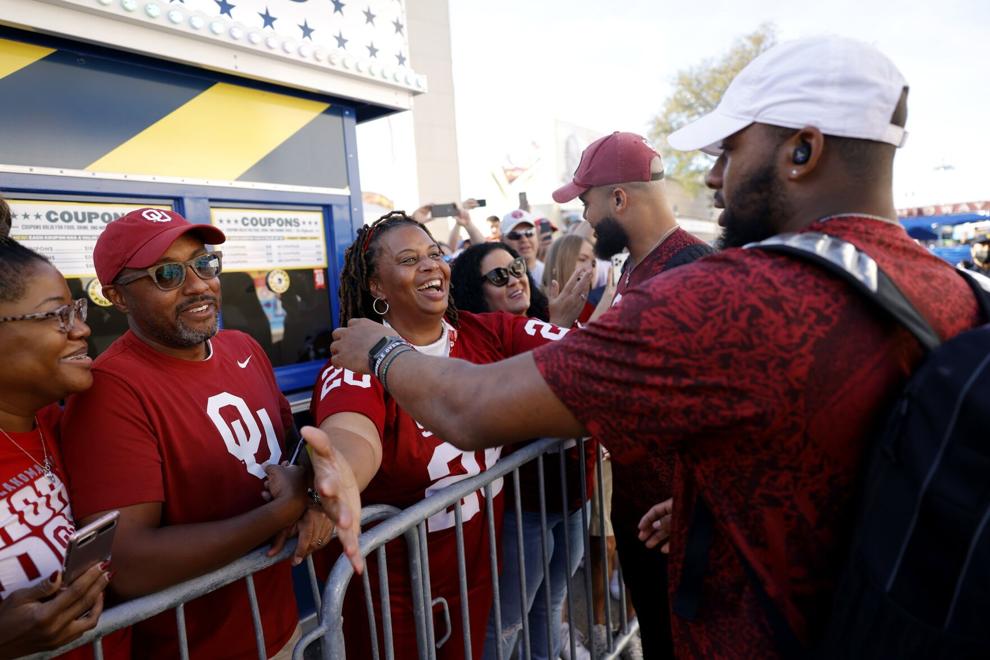 OU Texas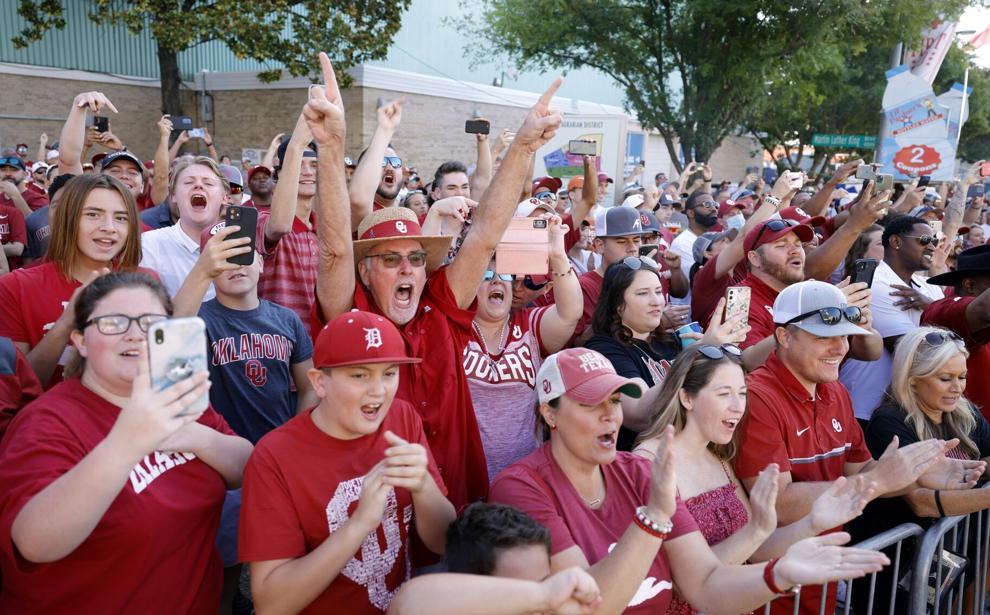 OU Texas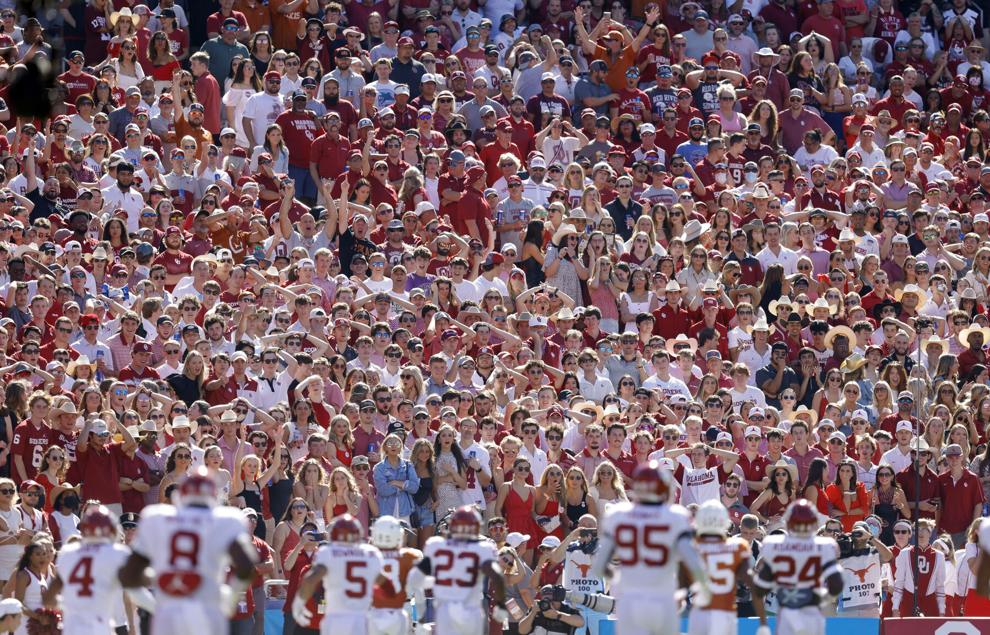 OU Texas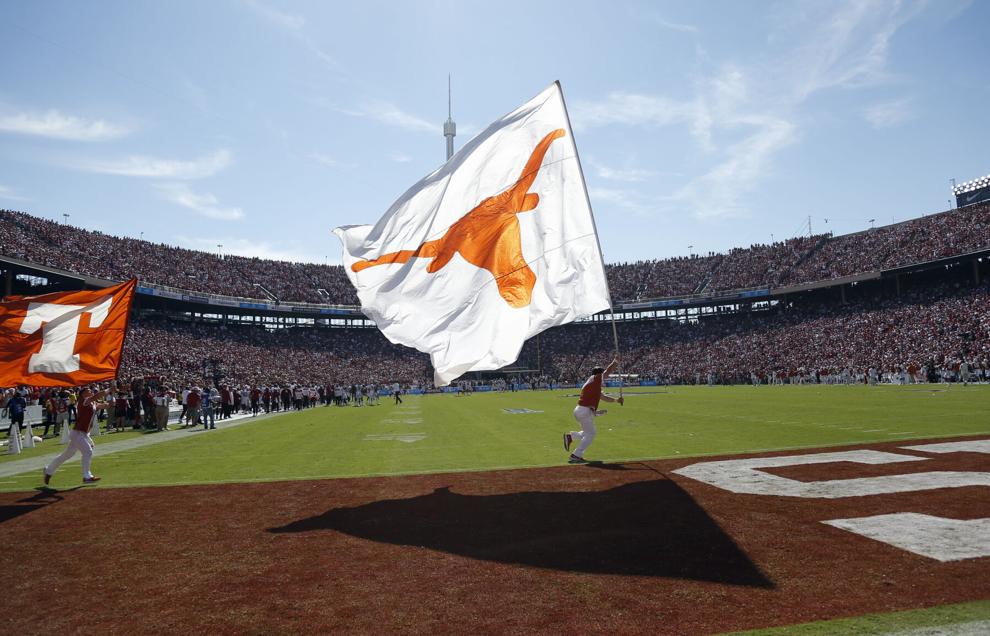 OU Texas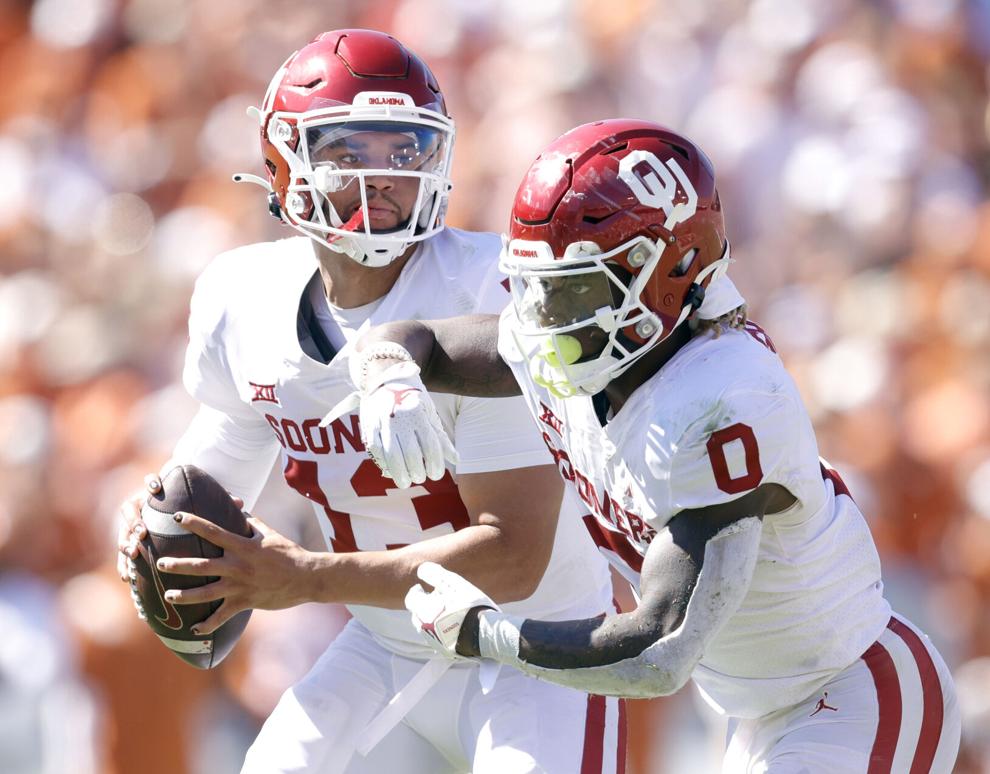 Last chance offer: $1 for six months