The college football season is rapidly approaching, but more and more games are being crossed off the schedule.
Nonconference games have been the first ones to go, with a handful of conferences already doing away with them because of COVID-19 challenges. Among those not yet budging are the Big 12 and the American Athletic Conference, the two leagues that include the three in-state FBS schools.
"Whatever amount of time we have before a decision has to be made, you want to gather as many pieces of information and facts," Oklahoma athletic director Joe Castiglione said. "And it may end up getting to the point where we don't have any more information than we do right today.
"But we're going to use all the time on the clock, just as a metaphor, to make the best decision. And I know in the end we will."
While the Big 12 has been taking its time, other Power Five leagues have made decisions to eliminate some or all nonconference games and have forced the Big 12's hand. The Big 12 seemingly is nearing a decision, canceling its virtual media day Monday and having a board meeting later that day.
Of the Sooners' three nonconference games, one has already been affected. With the SEC moving to a league-only schedule Thursday, OU's marquee matchup against Tennessee on Sept. 12 was canceled.
The season opener is less than a month away. OU successfully petitioned the NCAA to have its season opener against an FCS team, Missouri State, moved up a week to allow more time between the first and second games. If the rest of the schedule is left intact, there will be 28 days between them.
OU's other nonconference game is an intriguing trip to West Point, New York, to play Army on Sept. 26 — apparently in an empty stadium. New York Gov. Andrew Cuomo has banned fans from attending games this season in the state, and New York also requires individuals traveling from a list of states that includes Oklahoma to quarantine for 14 days.
Asked whether the game could be moved out of New York, Castiglione said: "It hasn't been discussed at all simply because the states around them are all invoking similar restrictions. To move it out of New York to New Jersey or Connecticut or Pennsylvania, you aren't really changing much.
"We're not talking about alternative sites. We're watching carefully about what might happen, what can happen and whether or not we can have the game. The only thing that we've talked about briefly is if the game can't occur, how we can find a place in our schedules to reschedule it. That's going to be difficult. We both have schedules that are set for several years."
Oklahoma State also has seen a game slashed from its schedule, the opener against Oregon State that was supposed to occur Sept. 3 at Boone Pickens Stadium but was canceled when the Pac-12 opted to take the league-only route.
Unless the Big 12 follows suit, OSU will continue to examine options for an opening opponent. The other nonconference games also are to be played in Stillwater, against in-state foe Tulsa on Sept. 12 and FCS team Western Illinois on Sept. 19.
"As far as whether we're going to play football or soccer this fall, our intent is to gear up and get ready," OSU athletic director Mike Holder said. "If we're not fortunate enough to play team sports this fall, then we'll get ready to play the winter sports. If for some reason we can't play those, we'll be ready to play in the spring. And if we don't get to play those, we'll be ready for fall sports again in 2021."
Another option is pushing college football to the spring in the event it's determined too much of a risk this fall. The move would be logistically challenging and likely a league-only model similar to what at least one FCS conference is planning for the spring.
"Anything is possible," Holder said. "It may not be preferred (to play in the spring), but anything is possible. Our athletes just want to play. They came here to compete and we want to give them the chance to win the conference championship (and) the national championship. Hopefully they're dreaming that big."
Entering August, the situation remains extremely fluid. It's unknown whether games scheduled years in advance will be played a few weeks from now.
"We're planners as coaches," TU coach Philip Montgomery said. "We have schedules. We have scripts. ... Right now, every day is a new day with a new challenge and you have to be able to adjust."
Montgomery's squad, looking to make its first bowl appearance since 2016, has four nonconference games before turning to American play in October. The two road games are at OSU and at Arkansas State (Sept. 26), driving trips from Tulsa rather than flights.
"That makes us more comfortable," TU athletic director Derrick Gragg said. "When we fly, we do take charter flights, but even with a charter flight, you're dealing with (non-TU) people who handle luggage. (A bus) is a much more controlled environment. We bring our own things to the bus, and we load them onto the bus. We control that."
The Hurricane also has home games against Toledo, from the Mid-American Conference, and Northwestern State, an FCS team. Unlike in most years when the schedule includes a stand-alone game at a Power Five school, there isn't a million-dollar paycheck on the line.
"Other (teams in the American) have had cancellations (of big-money nonconference dates), and I understand the position they are in," Gragg said. "Right now, revenue is so critical, and especially when you're looking at maybe not being able to have full stadiums. Every dollar counts. At least this year, we don't have to worry about a cancellation of that type."
In the days leading up to the start of fall camp in early August, teams are typically excited about the potential for what the season could bring. This year, there's likely some anxiety as to whether the games will be played.
"We can't let all the changes that happen affect what we can do," Montgomery said. "Let's control what we can control and whatever they throw in front of us we're going to go attack and make the most of and enjoy being here working out and preparing ourselves for what we want to be a great season."
---
Big 12 football: Preseason All-Big 12 Football awards, as chosen by media
Offensive player of the year: RB Chuba Hubbard, Oklahoma State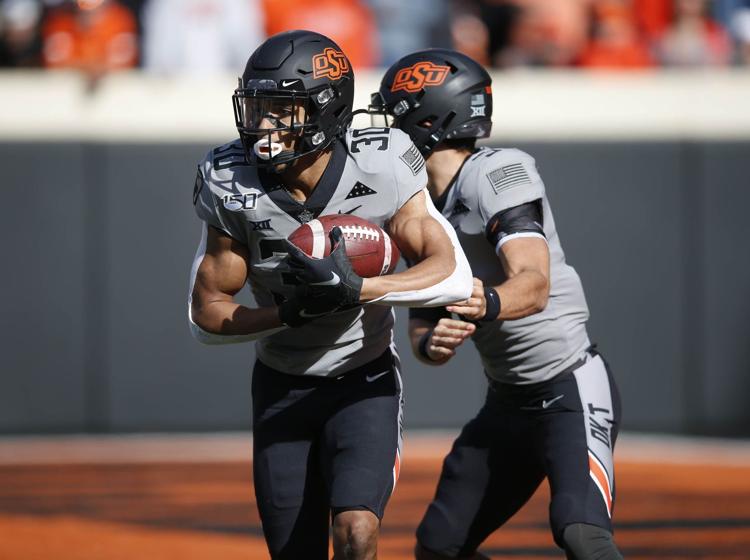 Defensive player of the year: DL Darius Stills, West Virginia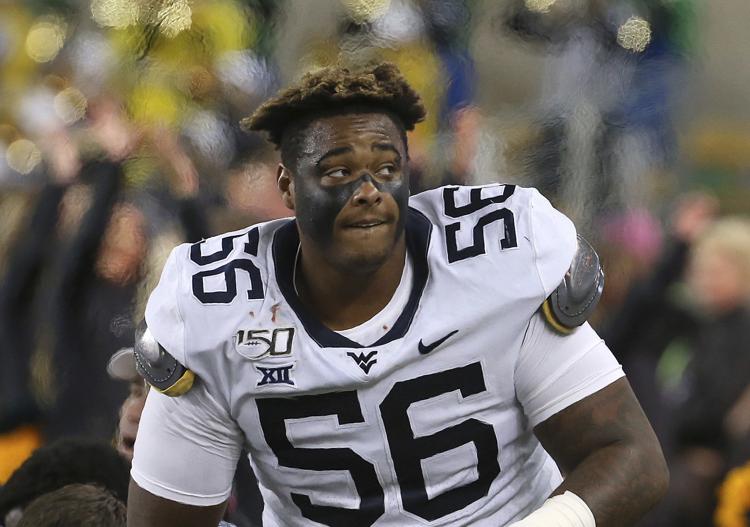 Newcomer of the year: QB Spencer Rattler, Oklahoma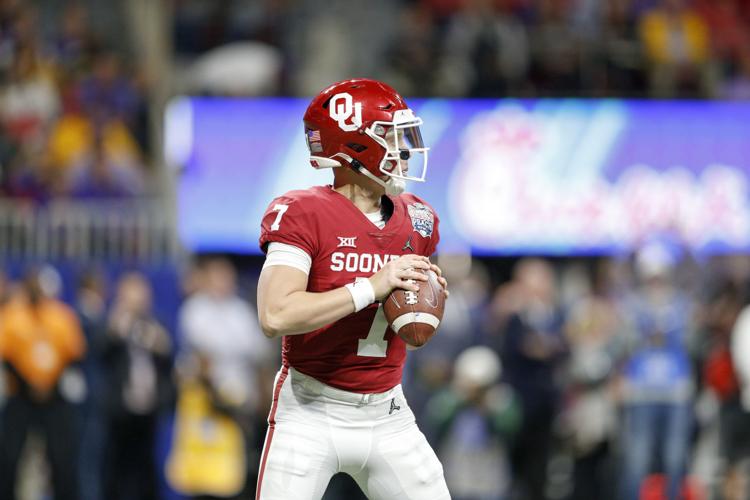 Quarterback: Sam Ehlinger, Texas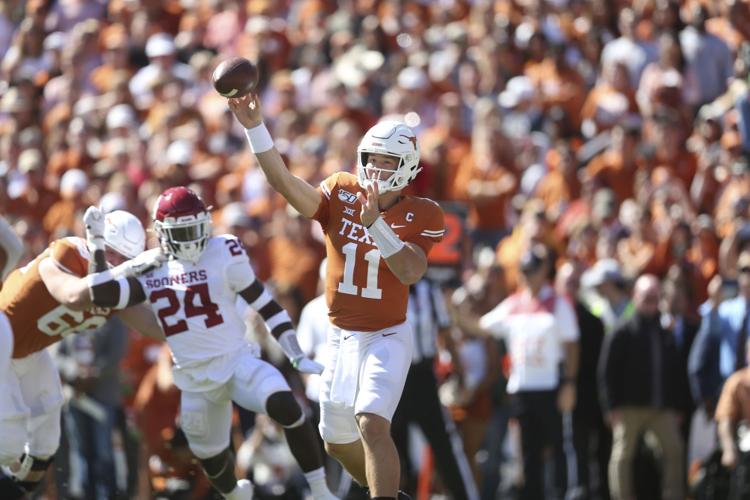 Running back: Pooka Williams Jr., Kansas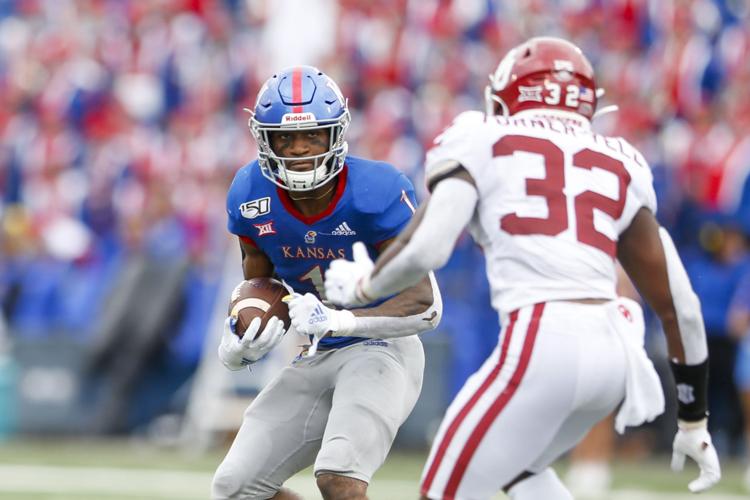 Running back: Chuba Hubbard, Oklahoma State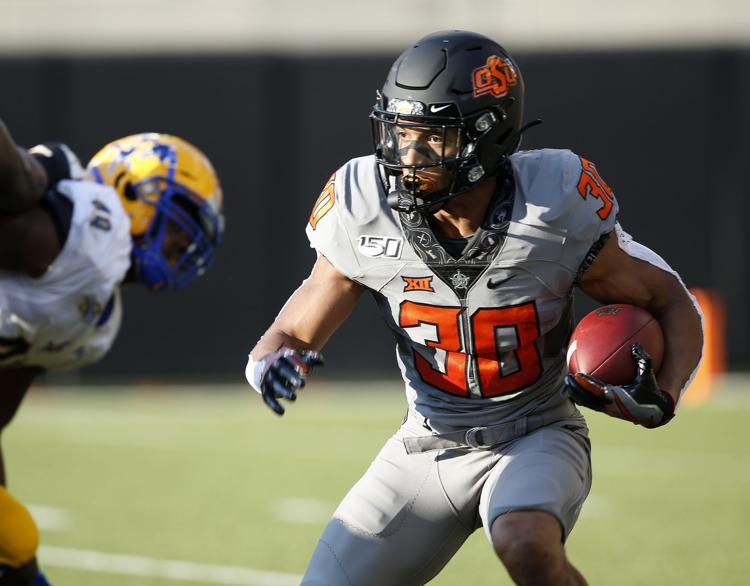 Fullback: Nick Lenners, Kansas State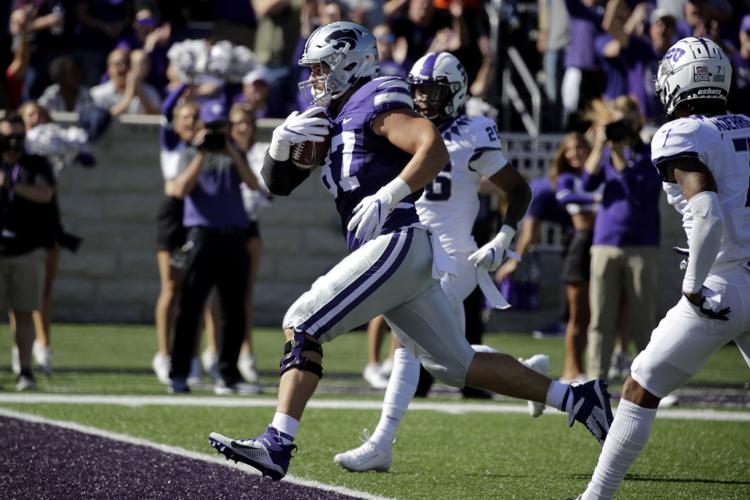 Wide receiver: Andrew Parchment, Kansas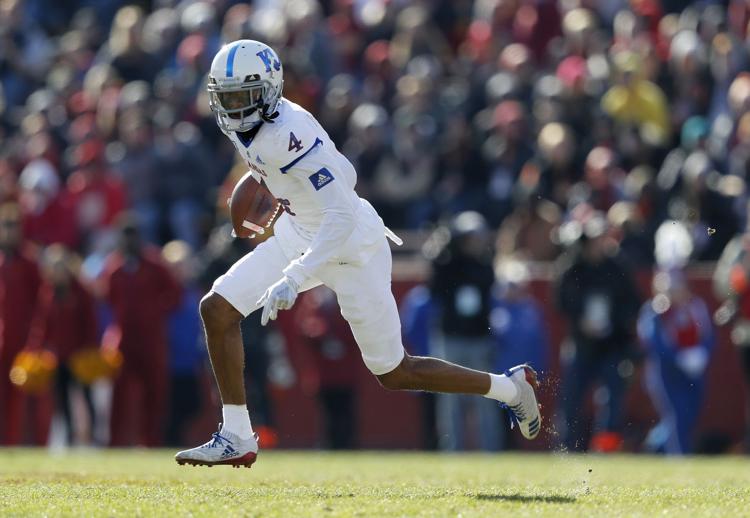 Wide receiver: Charleston Rambo, Oklahoma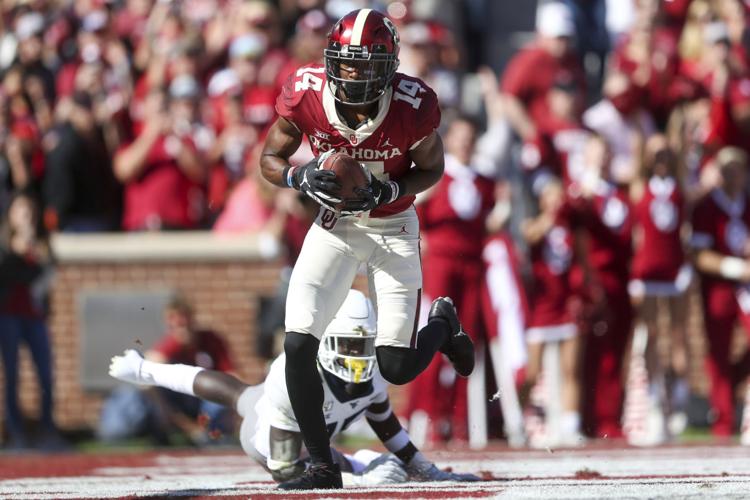 Wide receiver: Tylan Wallace, Oklahoma State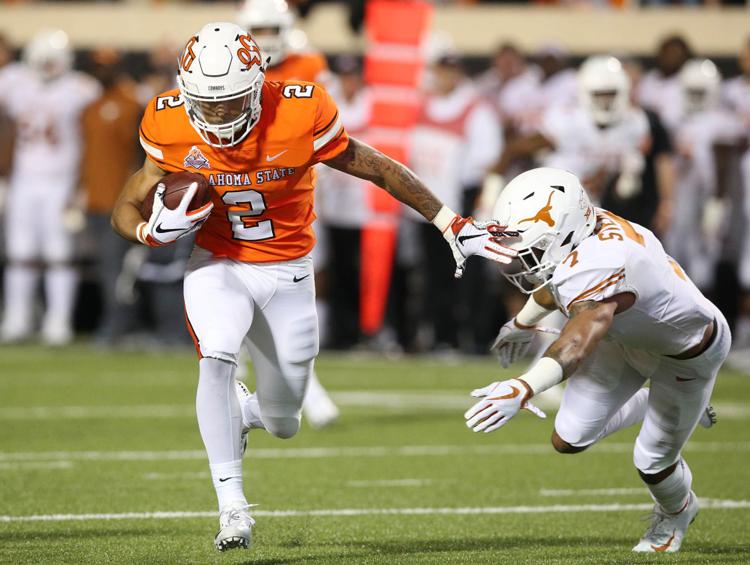 Tight end: Charlie Kolar, Iowa State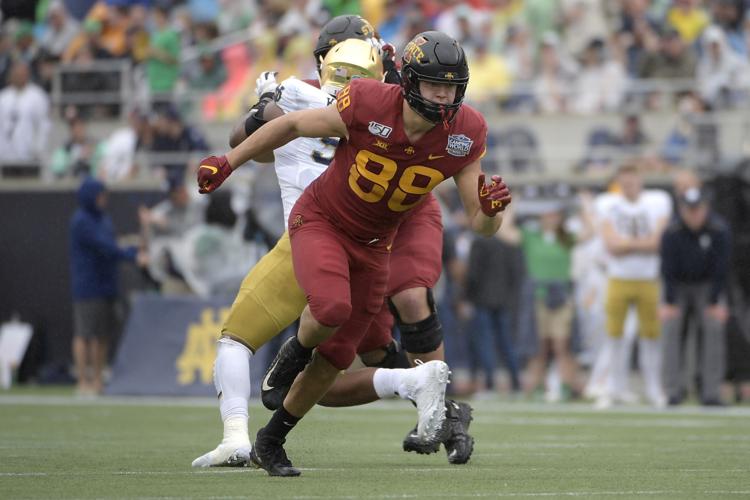 Offensive line: Creed Humphrey, Oklahoma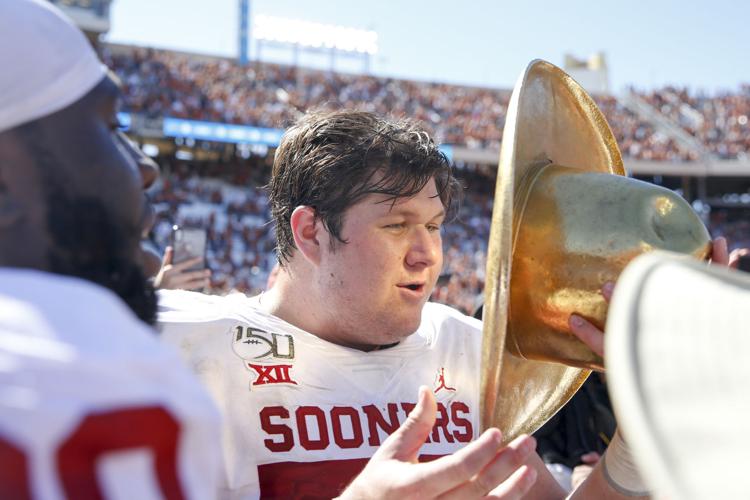 Offensive line: Adrian Ealy, Oklahoma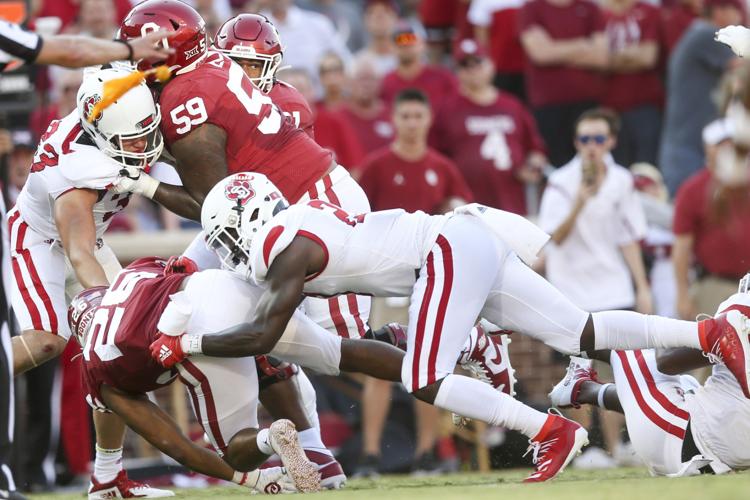 Offensive line: Teven Jenkins, Oklahoma State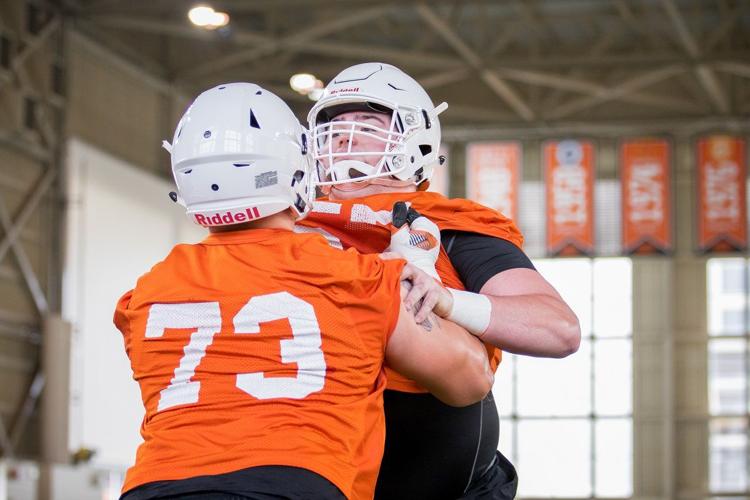 Offensive line: Samuel Cosmi, Texas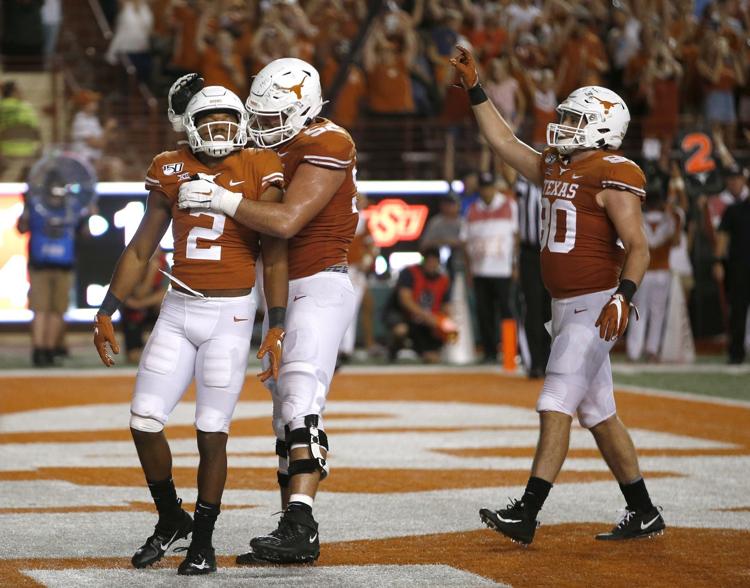 Offensive line: Jack Anderson, Texas Tech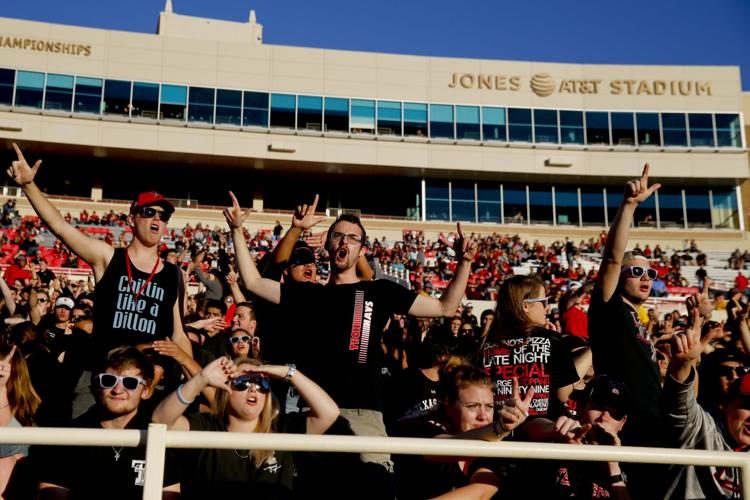 Defensive line: Ronnie Perkins,Oklahoma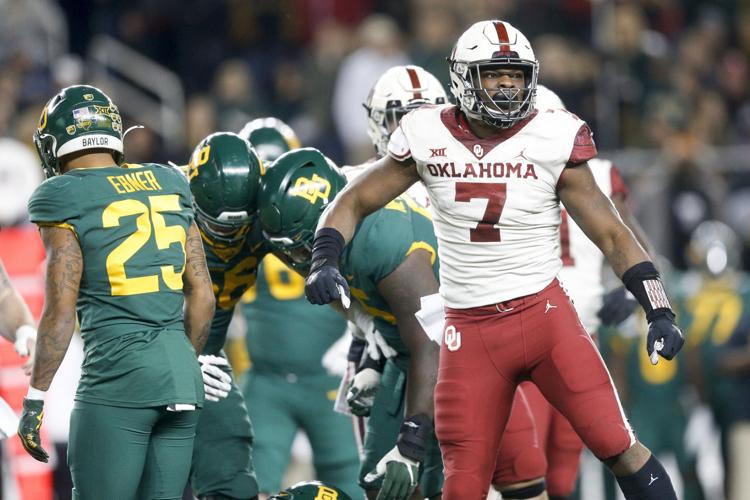 Defensive line: JaQuan Bailey, Iowa State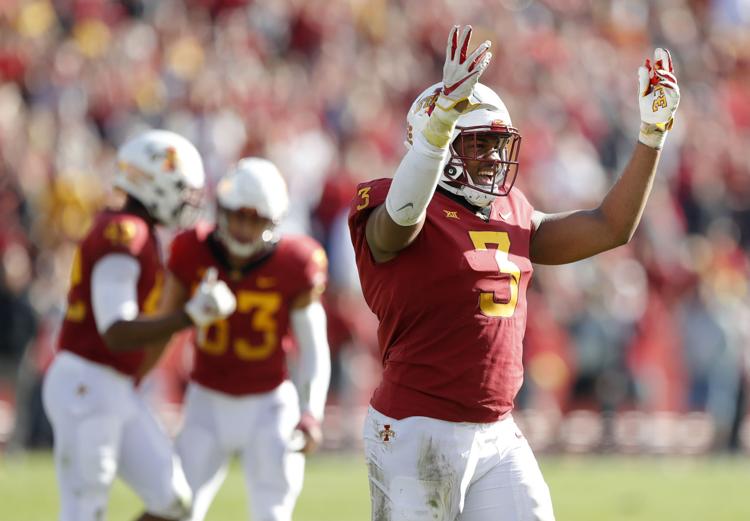 Defensive line: Wyatt Hubert , Kansas State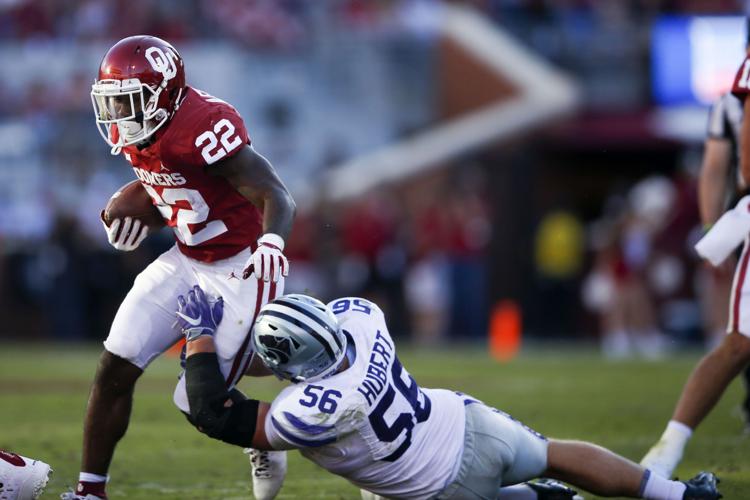 Defensive line: Eli Howard, Texas Tech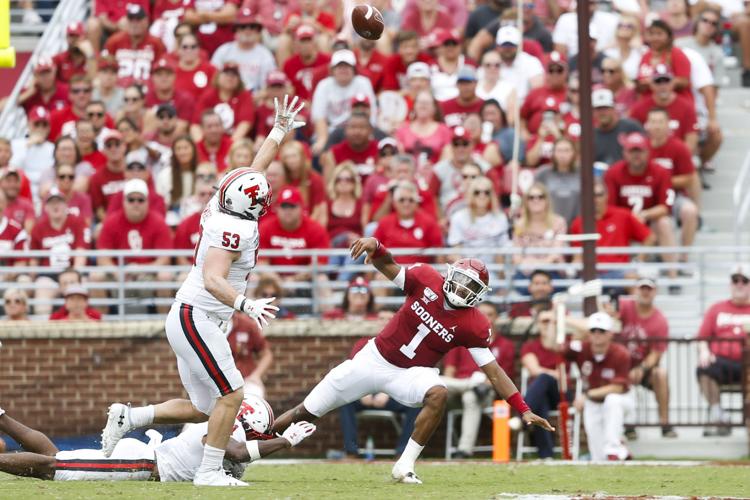 Defensive line: Darius Stills, West Virginia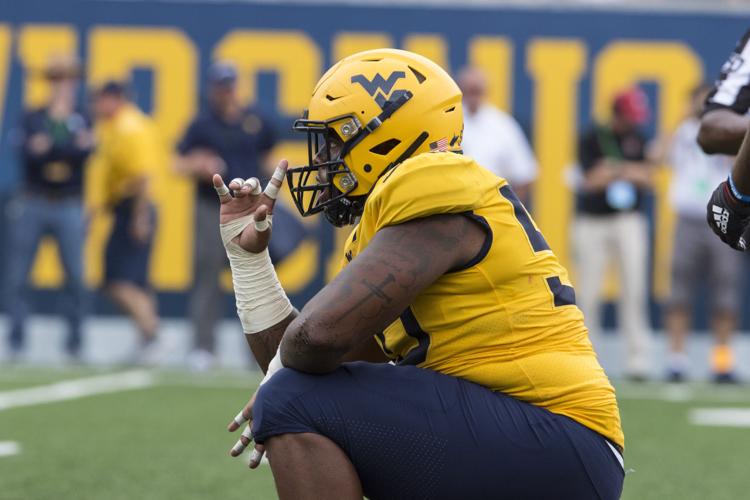 Kicker: Gabe Brkic, Oklahoma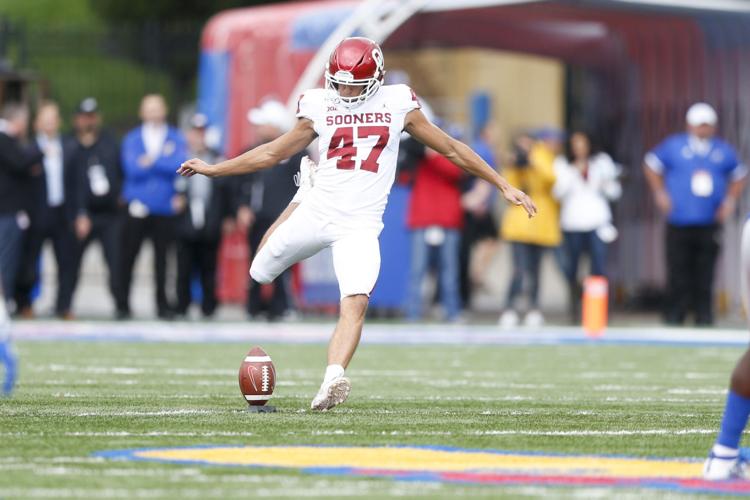 Returner: Joshua Youngblood, Kansas State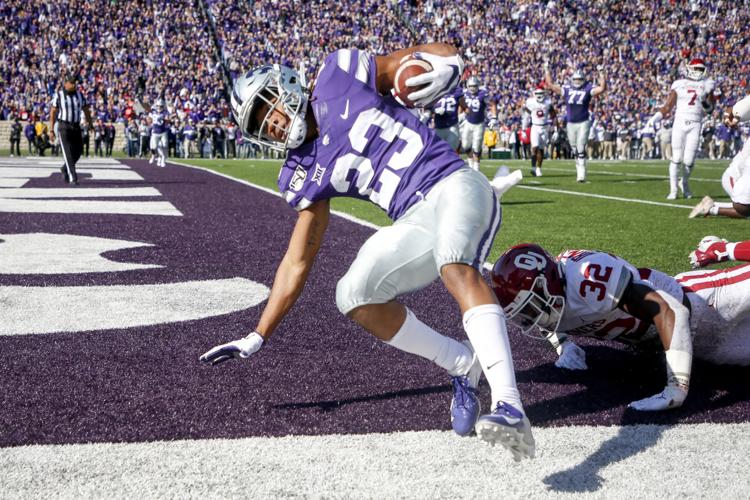 Defensive back: Kolby Harvell-Peel, Oklahoma State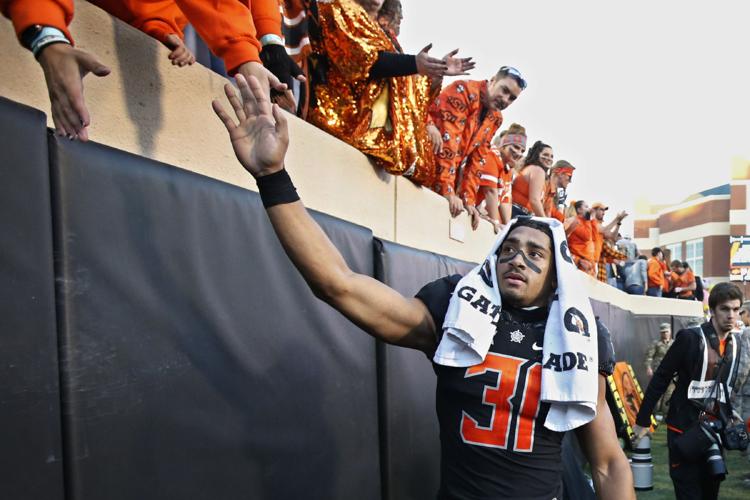 Defensive back: Greg Eisworth, Iowa State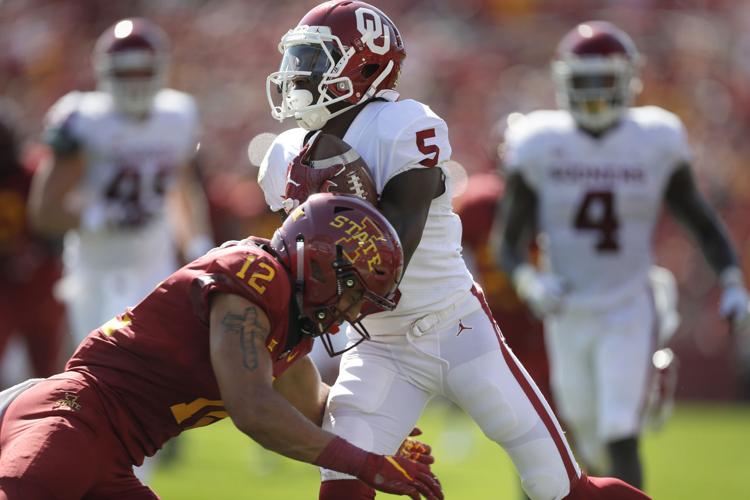 Defensive back: Trevon Moehrig, TCU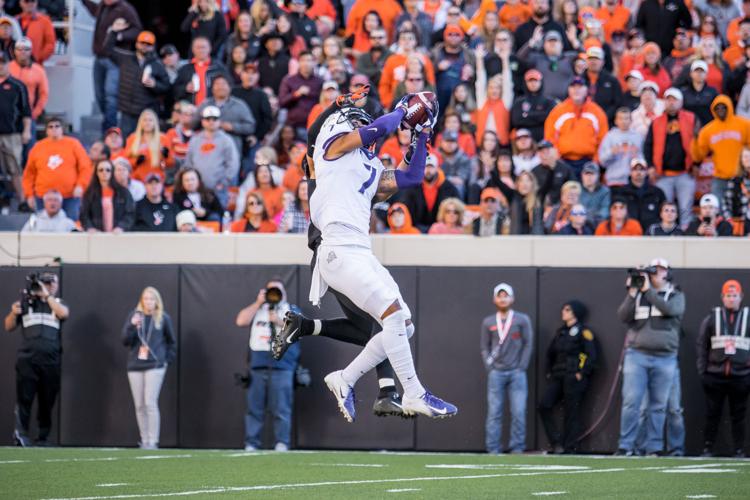 Defensive back: D'Shawn Jamison, Texas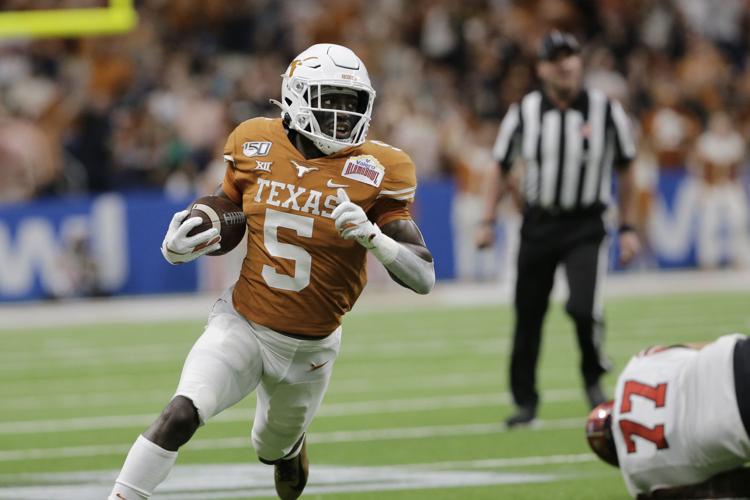 Defensive back: Caden Sterns, Texas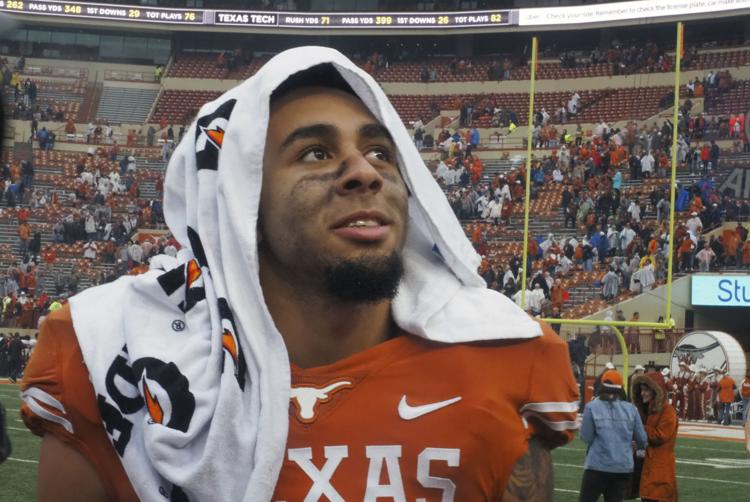 Linebacker: Terrel Bernard, Baylor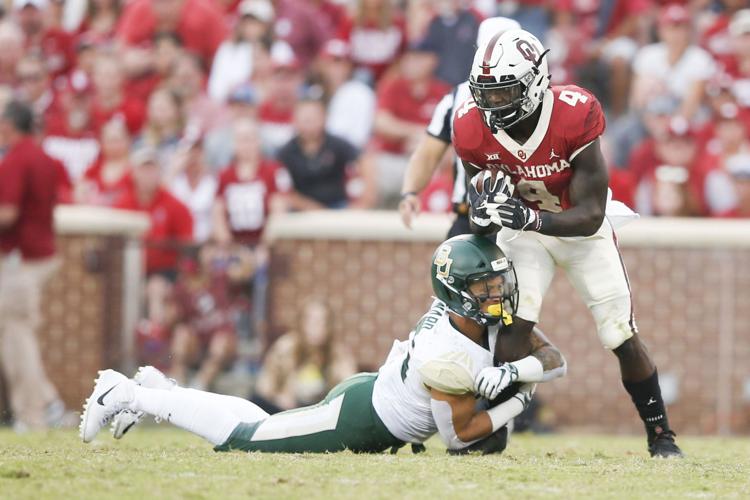 Linebacker: Garret Wallow, TCU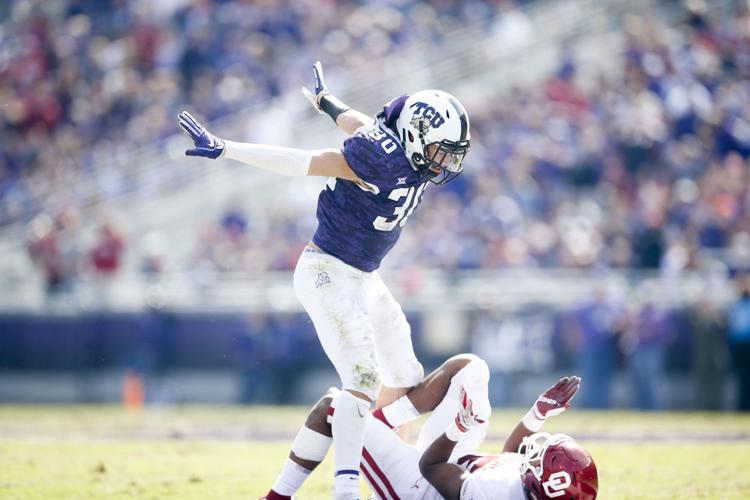 Linebacker: Joseph Ossai, Texas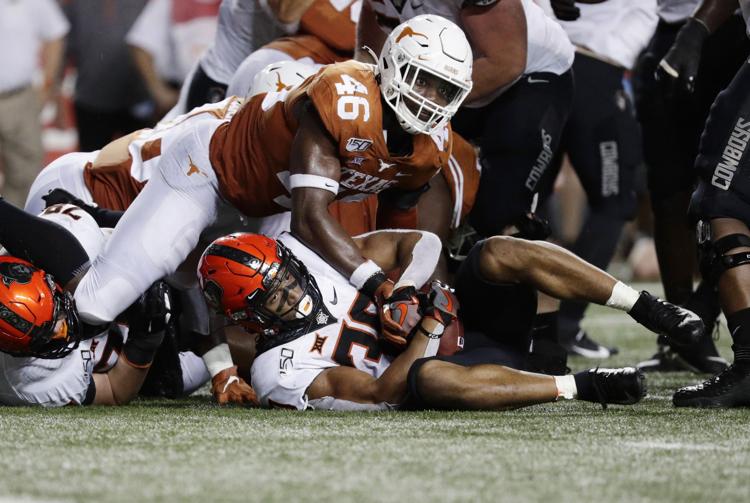 Punter: Austin McNamara, Texas Tech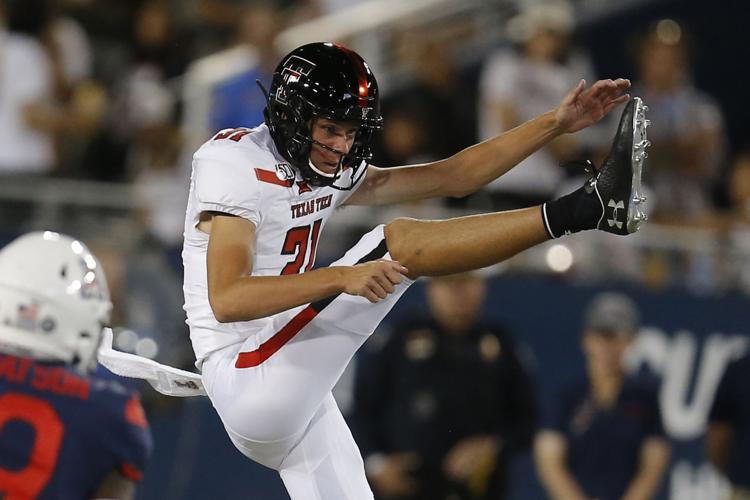 Join a growing group of Oklahomans who believe in supporting local journalism