What happens if college football reaches an Armageddon scenario?
Sports fans don't want to consider life without a 2020 season. But as the calendar flips to August, there remain unknowns of when the season will begin let alone what could transpire if no competition takes place.
If COVID-19 halts the sport completely, it would be catastrophic for athletic budgets. Norman and Stillwater would lose millions of dollars that a Saturday game brings their respective communities. While the players themselves would lose a year of physical activity, there also could be a mental toll which could take place.
Could one weekend of games be impacted? What about an entire season?
"It's very possible that any of those kinds of (things) could happen that causes some change in the event, including having to shut down an event because of positive cases," OU director of athletics Joe Castiglione said. "We certainly don't hope it, we're trying to do everything to avoid it, but yet we aren't in full control of where the virus might be."
The Sooners are four weeks away from a scheduled season opener against visiting Missouri State. But by Monday, that game could be altered when the Big 12 decides on its next move.
OU has been studying different scenarios of how this football season could play out. There have already been budget reductions that were announced at the beginning of the fiscal year, including a 10% pay cut by athletic department staff members making at least $1 million.
But what happens if Memorial Stadium is empty all season?
"It's inextricably linked to so many other areas. Some of which haven't reached certain people's consciousness," Castiglione said. "They'll have a couple of things, if that were to happen, they'll have moments of thinking, 'I didn't realize that. I didn't understand that how much it's connected to this or that or something else.'"
The Oklahoma AD praised his staff for their tireless work to develop protocols to bring student-athletes back to campus with, again, no idea what the finish line will be.
"This gets into the speculation and I really have tried to not go there, but we are trying to talk about those things and prepared if something like that were to happen," Castiglione said. "We're working with our campus, being in lockstep with them. They're welcoming students back and having an approach between in-person classes and online classes and what that means. Sports is a big part of what we do, but it's not the only thing we do. And so, we try to understand what all that means."
It's not just the physical side of the situation, but how student-athletes deal mentally with the current situation.
"Mental health and the attention toward mental health is as big, if not a bigger part of this, because that's part of their life that they've worked so long to achieve," Castiglione said. "The dream that they're chasing, and we want to be there to help them and support chasing that dream. If that gets interrupted again, trying to help them through that. Those are the kinds of things that we think of about their best interest and helping them manage what they face, because we're all facing it for the first time, too."
Tulsa football coach Philip Montgomery, by nature, is a coach that embraces structure. The cancellation of spring football and unknowns are challenging. It can be a battle with mental toughness.
His players switched from classroom work to online work last spring. His coaches haven't seen their players face-to-face much as the world turned upside down.
"Those guys are used to being on a schedule," Montgomery said. "They're used to saying 'when this happens' and 'everything happens this way.' (There will) be an adjustment. I think our guys will handle it well."
Montgomery didn't want to speculate on having no 2020 football season and called himself a 'glass-half-full' guy.
"I'm going to think positive all the way through it and try to build on those," he said. "I don't have an answer (if a season doesn't occur) and, to be real honest, hopefully we never have to find that out."
Some business leaders in Norman hope the same thing.
A Saturday home game at OU draws an economic impact of $5 million, according to VisitNorman executive director Dan Schemm. Local taxes generated around $286,000.
That's why Schemm is monitoring the moves of college football closely. This past week's news that the Tennessee game had been canceled was disappointing because the Southeastern Conference school has a strong base that would have invaded town with rabid fans who spend money.
"That was going to be a big game for us with a lot of fans coming in. Losing that one hurts," Schemm said.
Not drawing revenue doesn't just harm local businesses. The taxes received fund the Norman Arts Council and the parks and recreation department.
Campus Corner, located north of the stadium, is the center of fan activity before Oklahoma games.
O'Connell's has been a popular pregame party spot for decades and is located in the heart of Campus Corner. Jeff Stewart has owned the restaurant for 42 years.
A sign of things to come came on St. Patrick's Day, when the pandemic slowed things down. He said he only did 5% of his typical business on that holiday.
The canceled spring football game cut into his revenue. Now he is waiting to see what will happen with a regular-season schedule.
"A good friend of mine has a sportswear shop across the street," Stewart said. "He's got a trailer lot of stuff and waiting to see if he's going to accept it or not. He just doesn't know whether he's going to need it until football season. And once he takes it, he has to buy it.
"It's not just an impact on Campus Corner and myself personally. It trickles down to the convenience store two miles away. It has a far-reaching impact for the whole economy."
The loss of games would not only impact Norman.
Dustin MacDonald is the owner of Chris' University Spirit, which is just three blocks from Boone Pickens Stadium in Stillwater. He makes plenty of revenue on game day selling OSU apparel.
He describes a shoulder-to-shoulder atmosphere in his store and adds it's been intense and fun since he started the business in 1986.
"It's extremely important for not only our business, but many businesses in Stillwater," MacDonald said. "We only have six or seven home games a year, but the economic impact that those seven games bring to our business and other retailers like restaurants and hotels is extremely significant. So we're all hopeful for football."
There hasn't been a recent economic impact study for a game day in Stillwater, but a decade earlier it was around $4 million. It's probable that number has swelled over the years.
Cristy Morrison has been the president and CEO of the Stillwater Convention and Visitors Bureau for nearly 25 years. She remembers being an Oklahoma State student and watching Barry Sanders, one of college football's all-time greats, in an empty stadium.
She's also familiar with OSU's current era when top 25 rankings and marquee games can draw 50,000 fans into the stadium.
A quiet Saturday wouldn't be easy for her community. It's not just the revenue gained for businesses, but the taxes that fund so much throughout the year.
"When you can hold your whole community's population in one single stadium and it's full, you know the impact is great," she said. "We also know in college athletics, everyone who comes to town doesn't necessarily go to the game. They watch the game and tailgate and go to local hot spots.
"The impact and the trickle-down effect are immeasurable."
Montgomery is a coach who wants games to return. MacDonald is a businessman who would like Saturdays to draw customers to Stillwater. Schemm would love to see fans spend money in Norman which, in turn, boosts sales tax revenue to fund other events like fine arts in his community.
Morrison agrees with all three men and the millions of college football fans eager for the sport's return.
"It's next to impossible to describe the atmosphere in Stillwater, Oklahoma, during football season, in particular on game day," she said. "It's just something that everybody looks forward to. Everybody's hyped up.
"I just hope there's some semblance of football. I know it's not going to be what we're used to, but I just hope there's some semblance that we can do it safely."
---
Big 12 football: Preseason All-Big 12 Football awards, as chosen by media
Big 12 football: Preseason All-Big 12 Football awards, as chosen by media
Offensive player of the year: RB Chuba Hubbard, Oklahoma State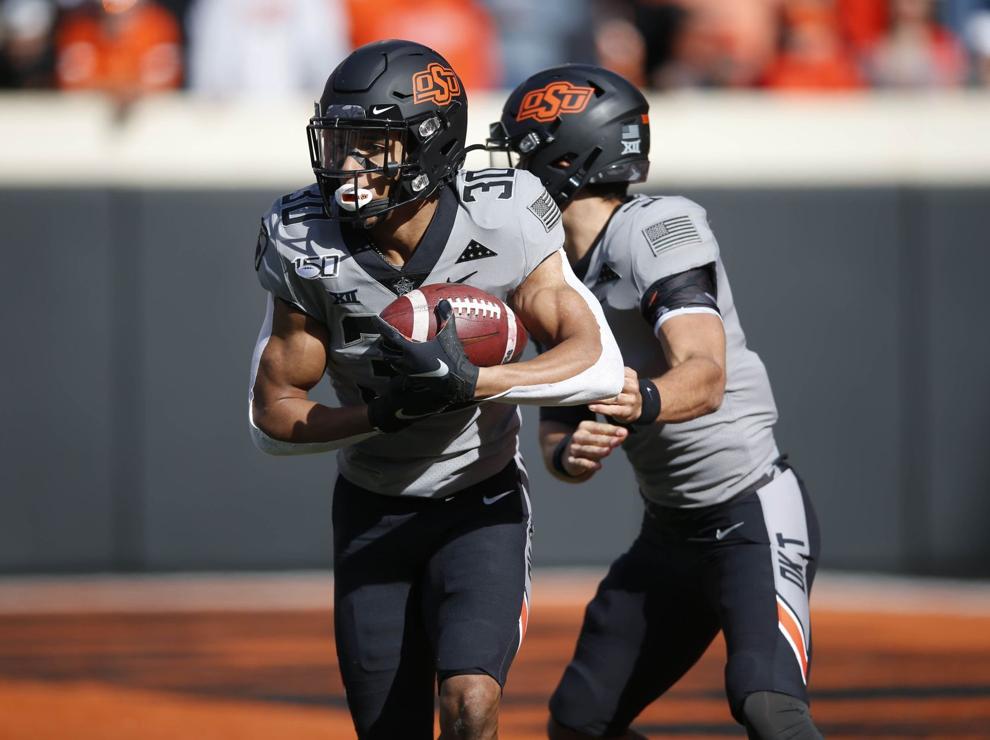 Defensive player of the year: DL Darius Stills, West Virginia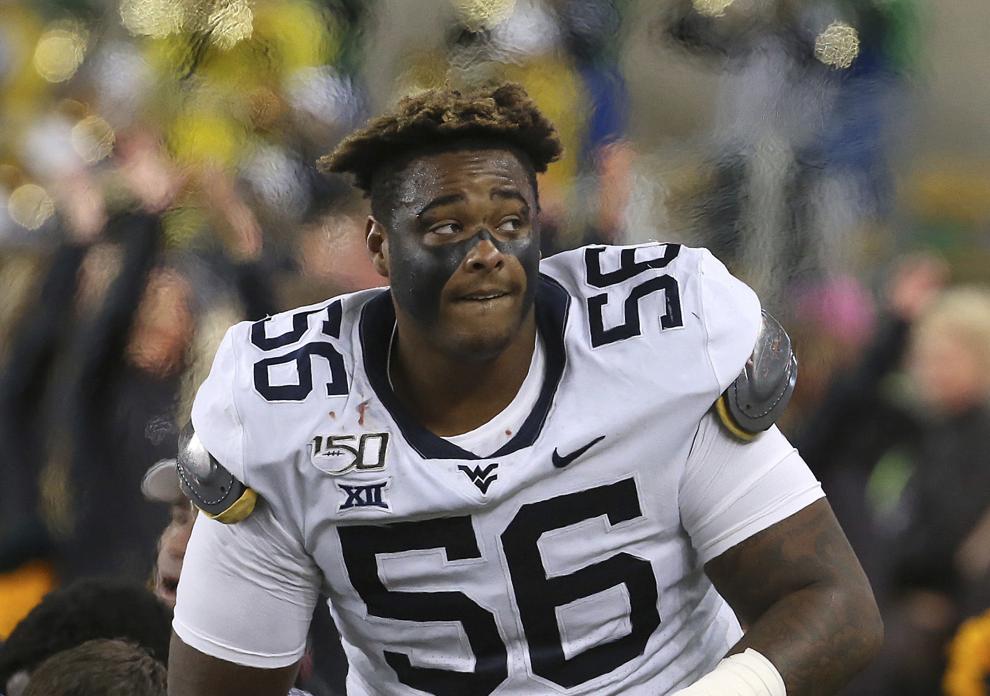 Newcomer of the year: QB Spencer Rattler, Oklahoma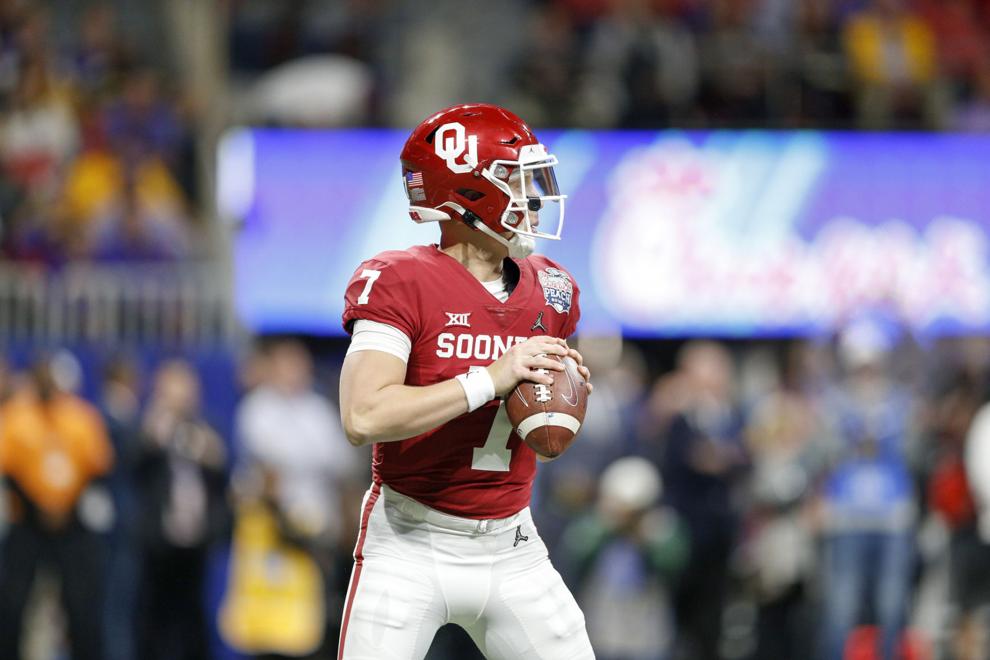 Quarterback: Sam Ehlinger, Texas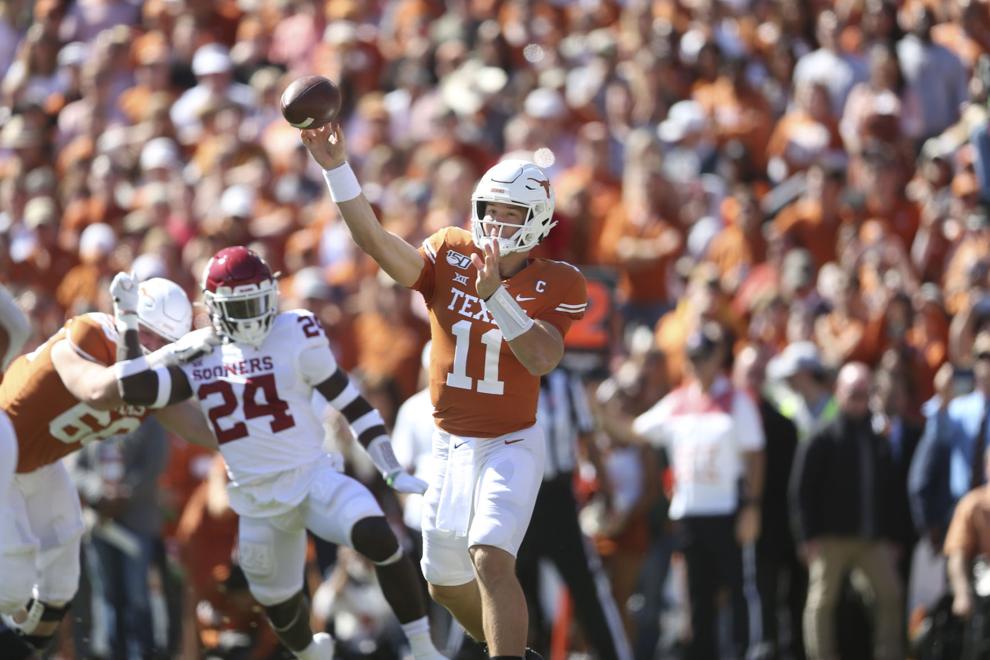 Running back: Pooka Williams Jr., Kansas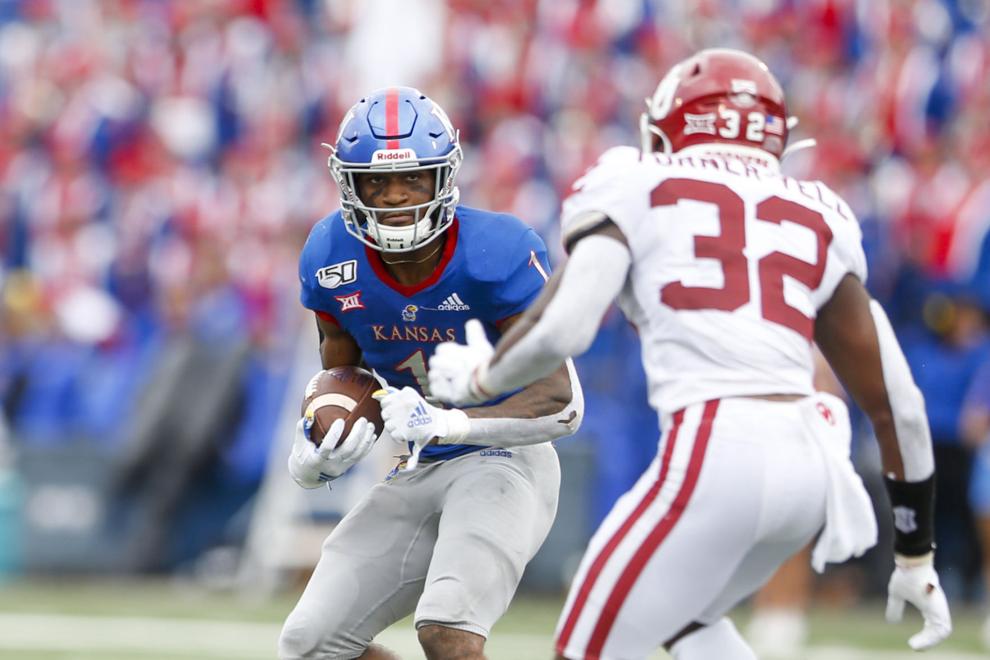 Running back: Chuba Hubbard, Oklahoma State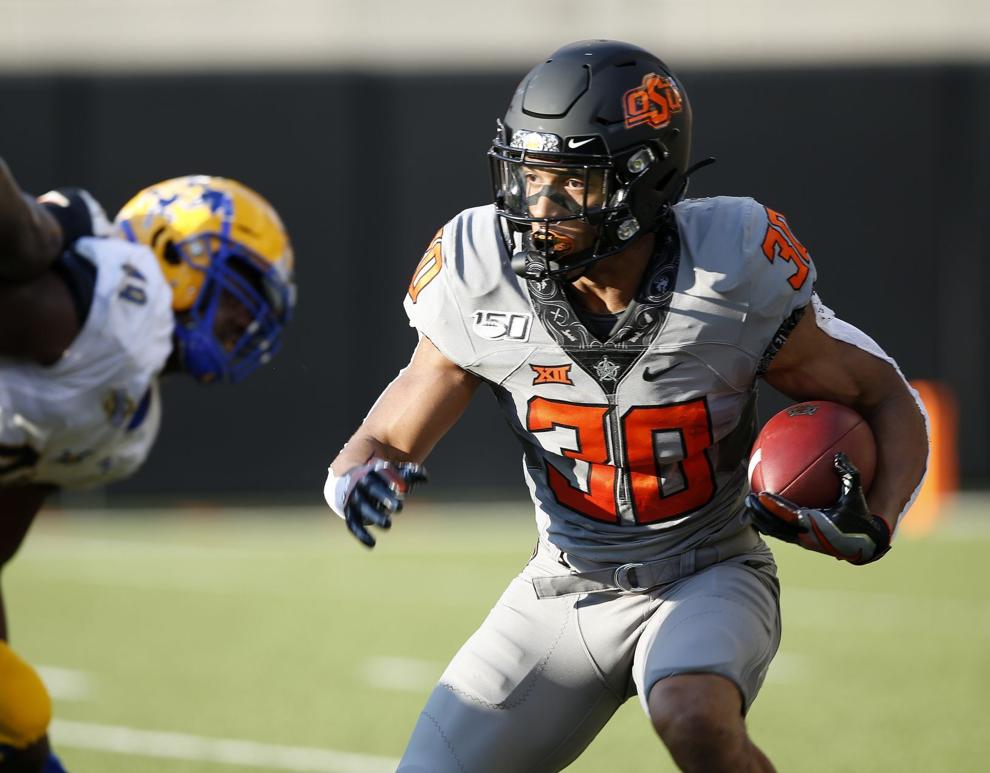 Fullback: Nick Lenners, Kansas State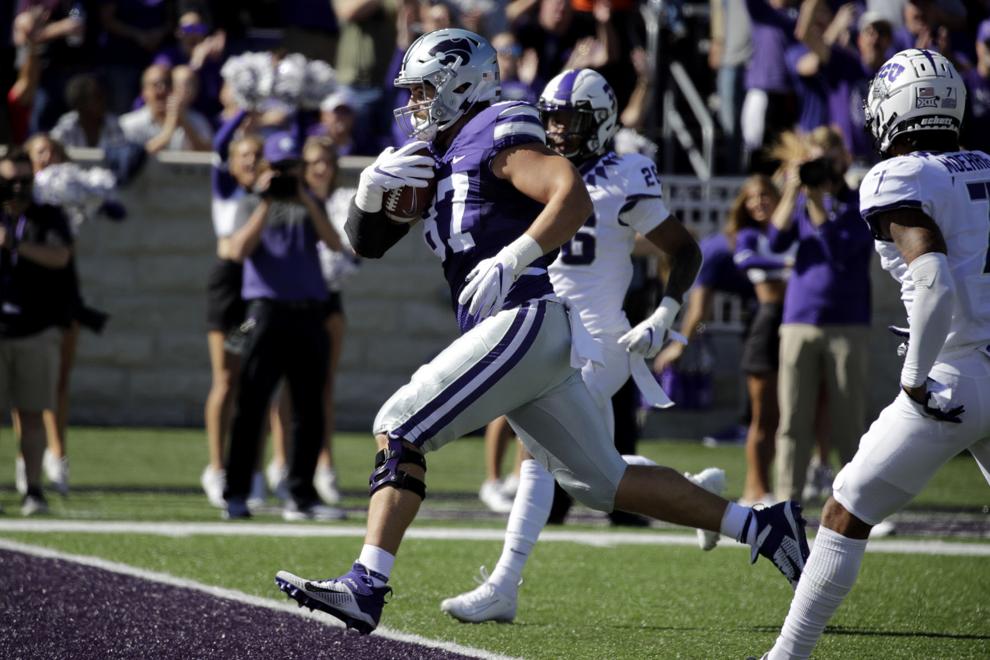 Wide receiver: Andrew Parchment, Kansas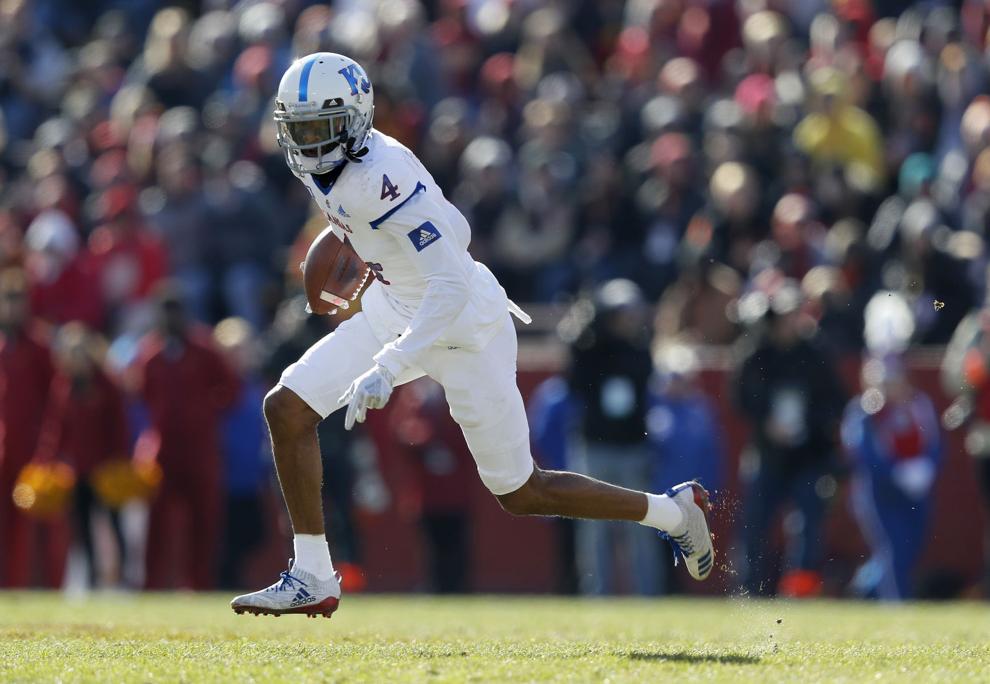 Wide receiver: Charleston Rambo, Oklahoma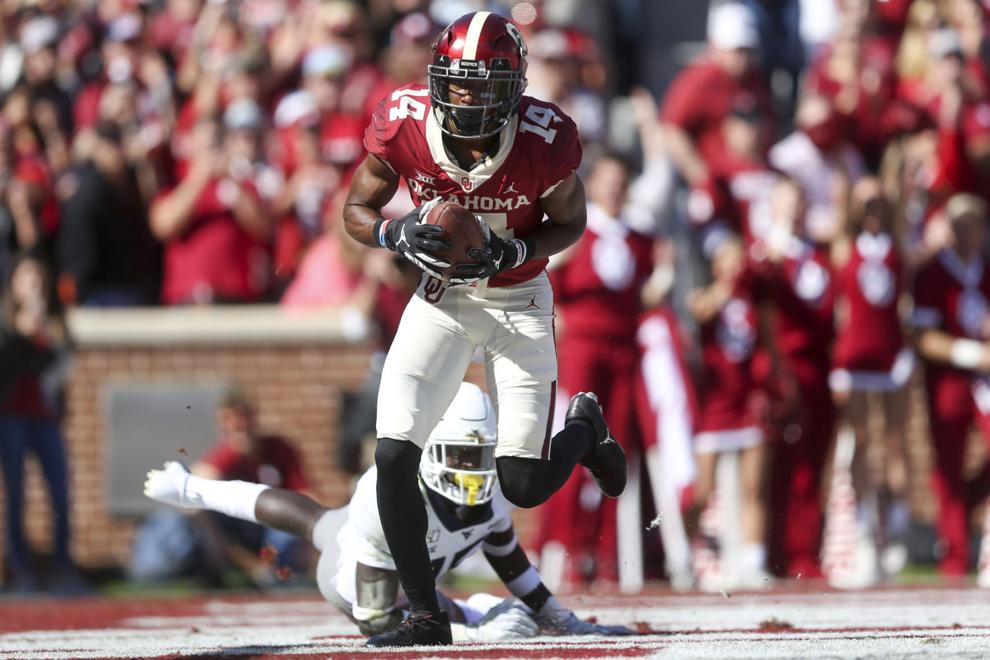 Wide receiver: Tylan Wallace, Oklahoma State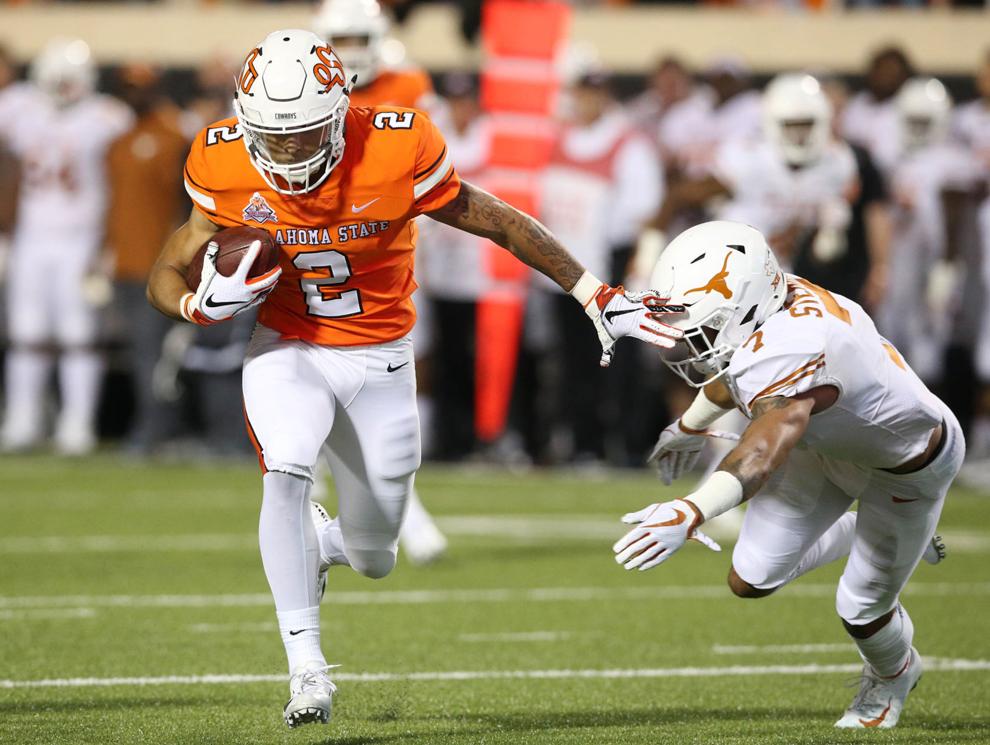 Tight end: Charlie Kolar, Iowa State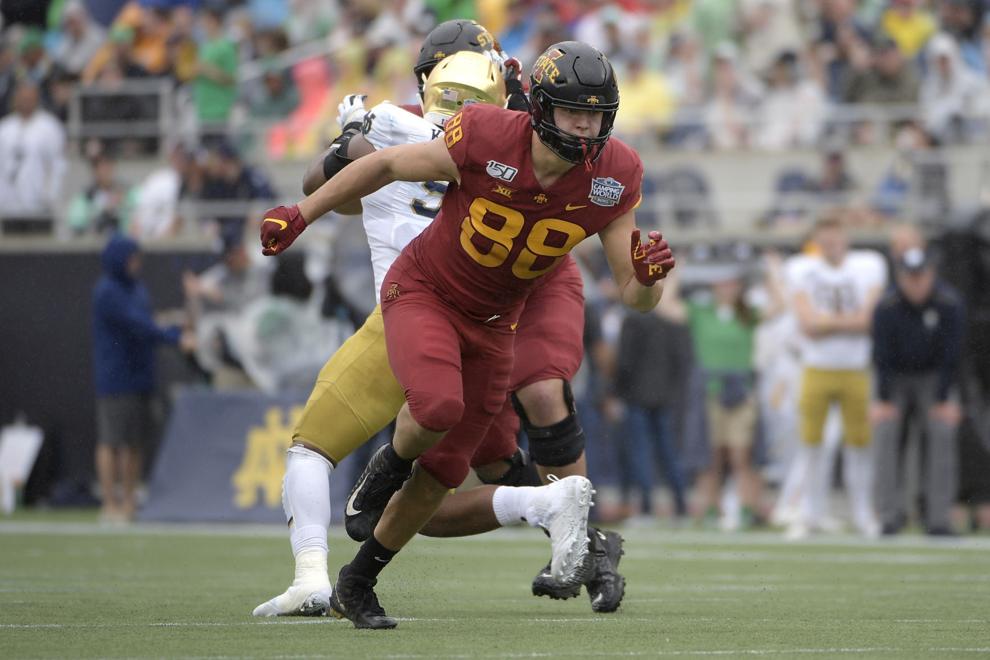 Offensive line: Creed Humphrey, Oklahoma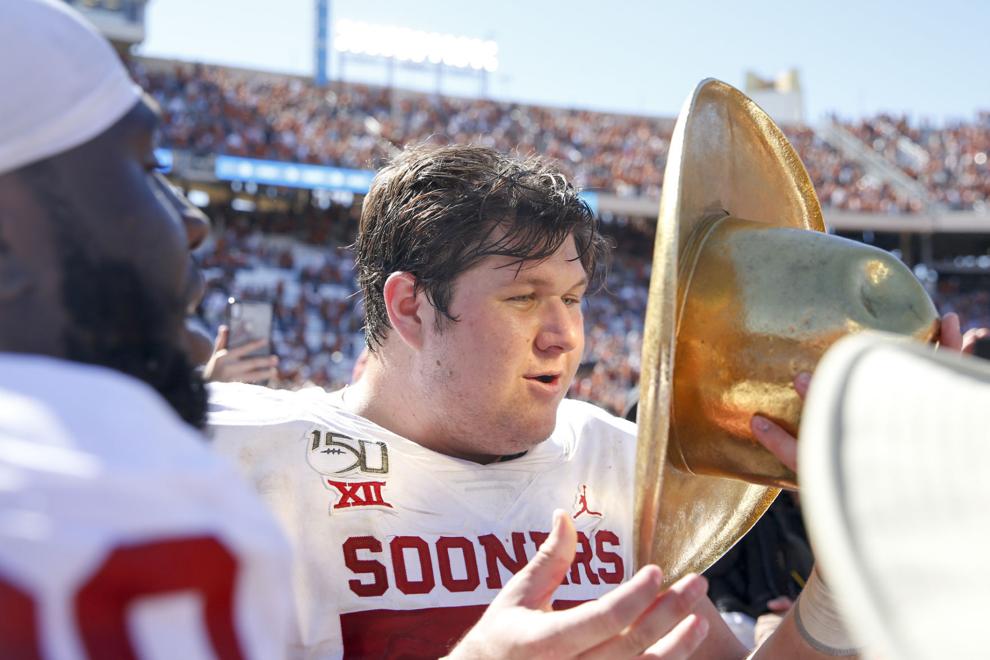 Offensive line: Adrian Ealy, Oklahoma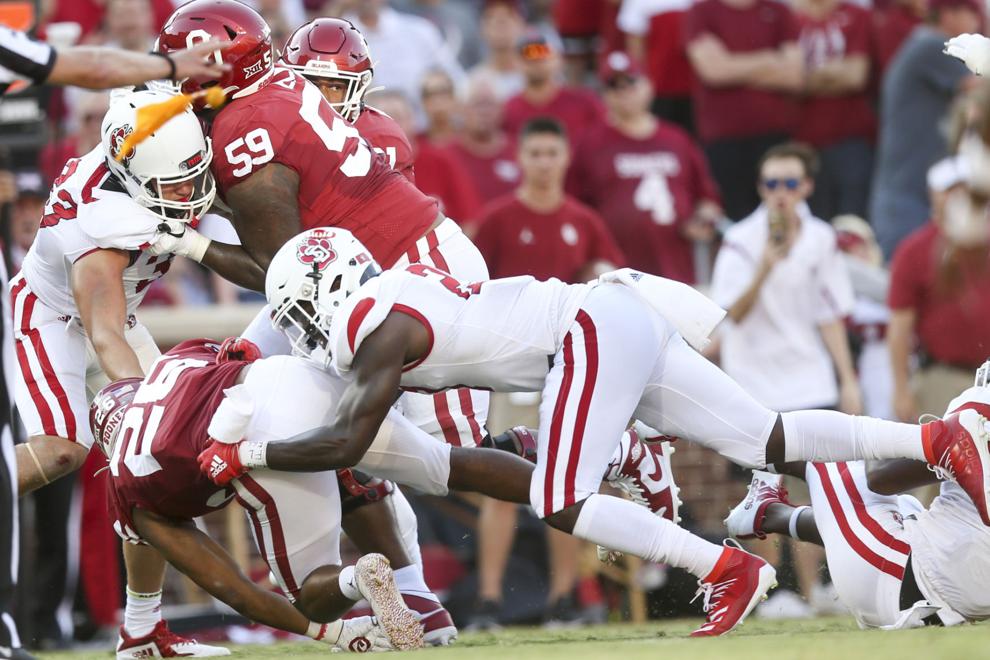 Offensive line: Teven Jenkins, Oklahoma State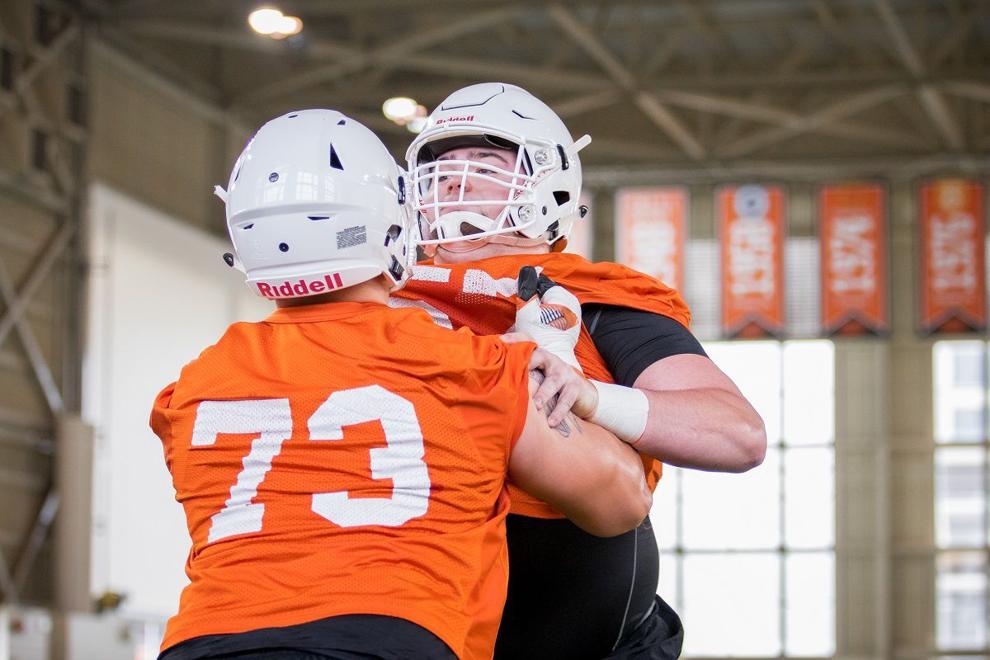 Offensive line: Samuel Cosmi, Texas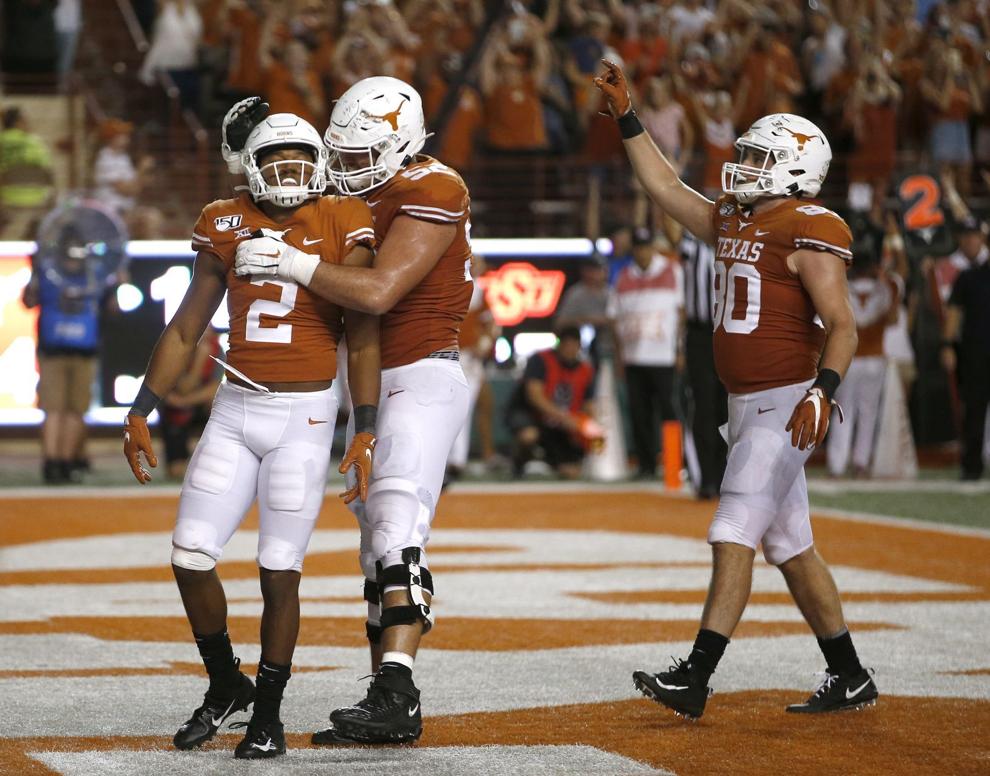 Offensive line: Jack Anderson, Texas Tech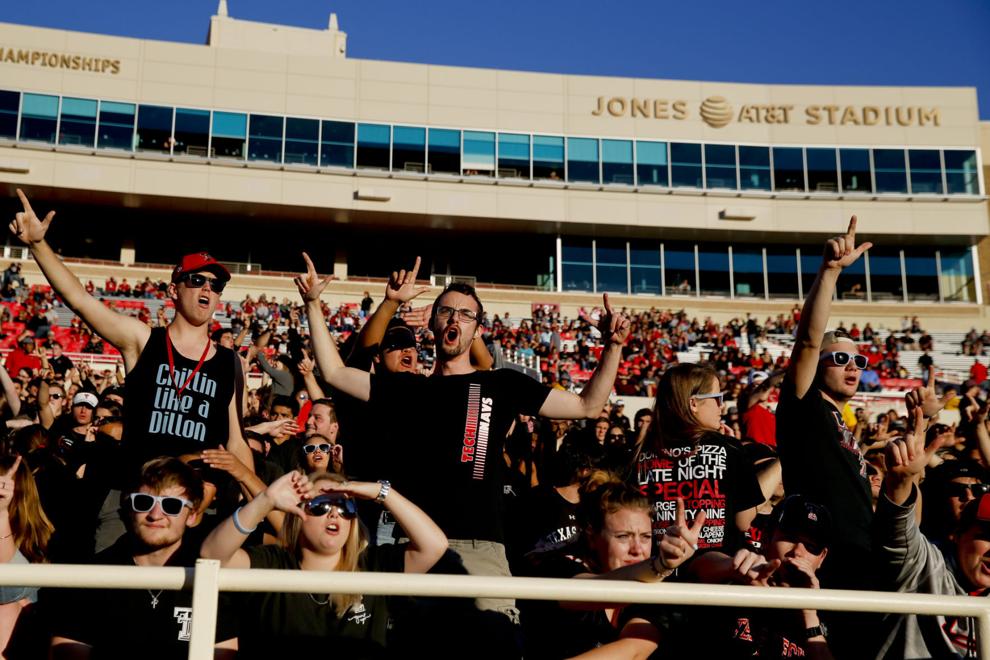 Defensive line: Ronnie Perkins,Oklahoma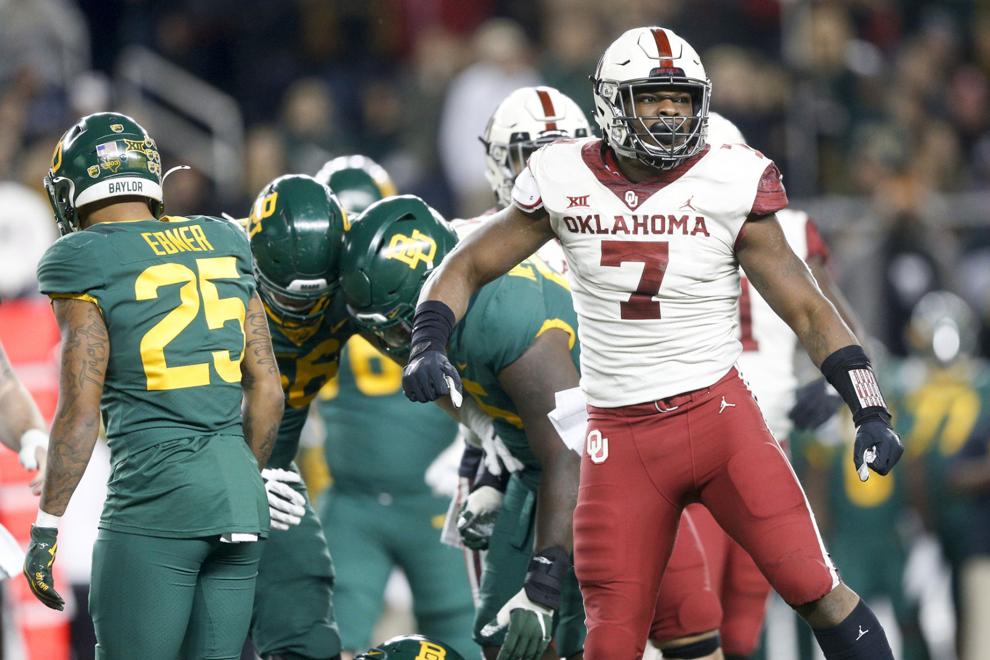 Defensive line: JaQuan Bailey, Iowa State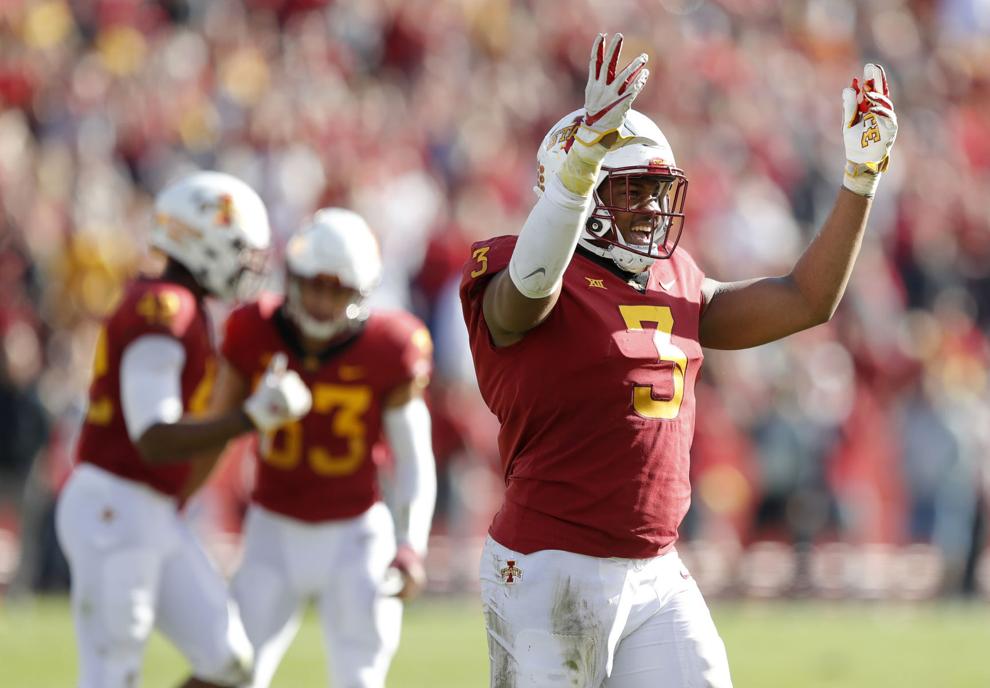 Defensive line: Wyatt Hubert , Kansas State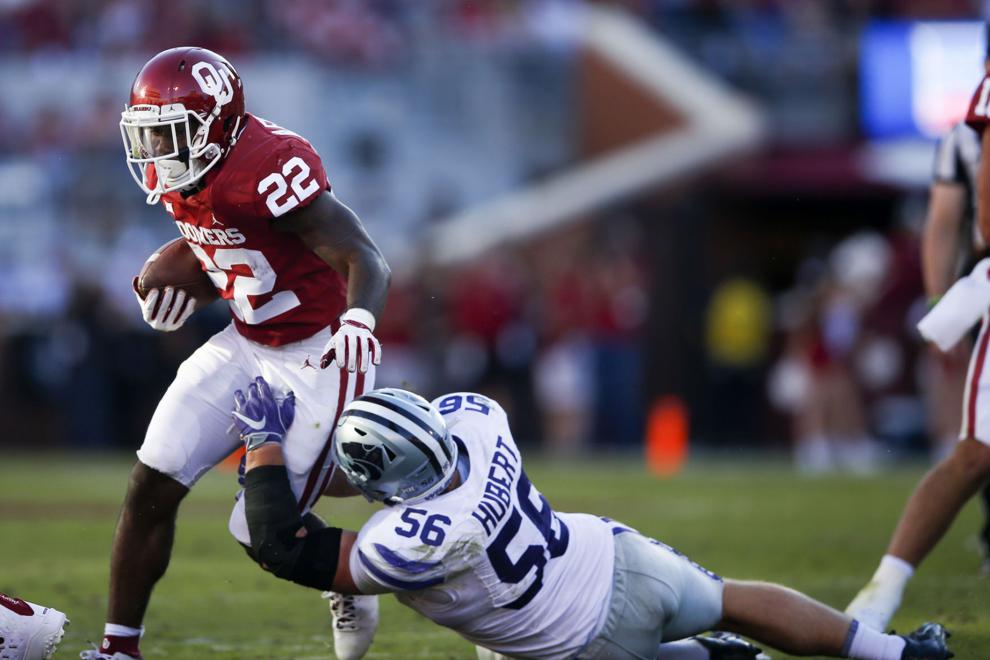 Defensive line: Eli Howard, Texas Tech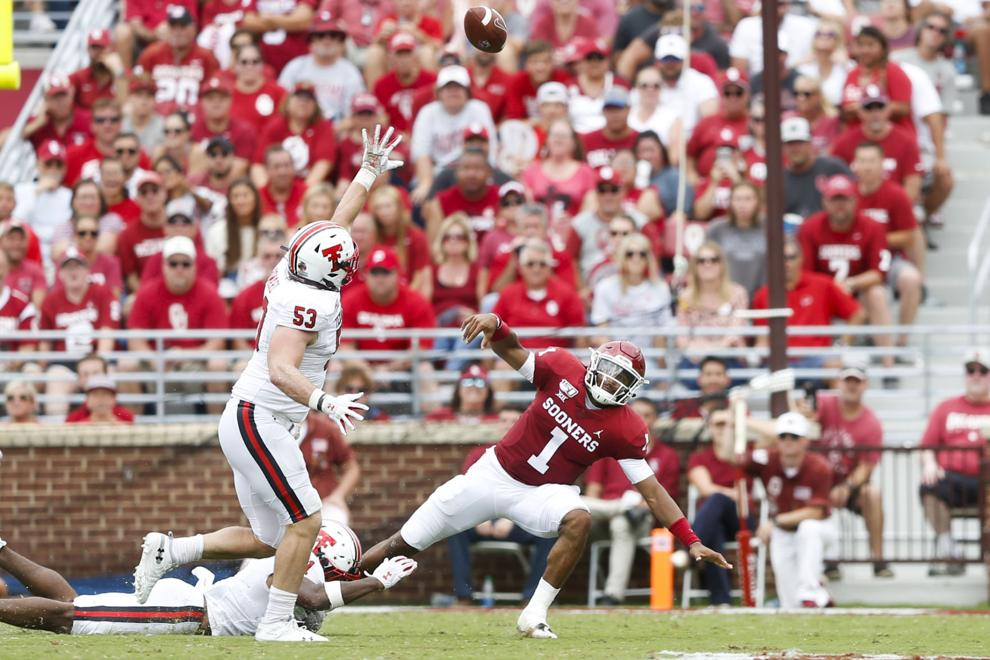 Defensive line: Darius Stills, West Virginia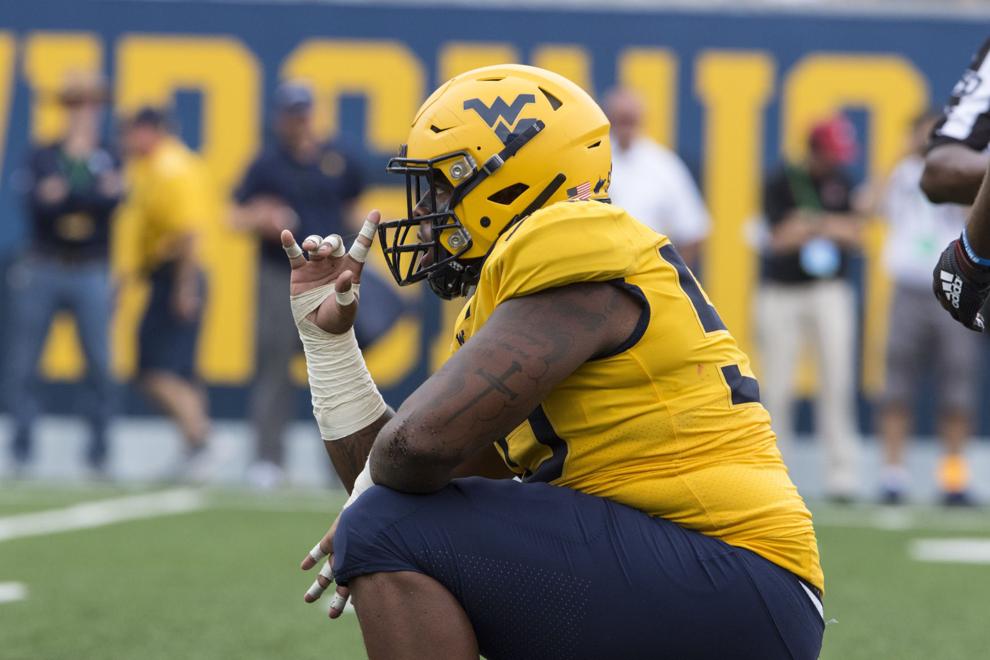 Kicker: Gabe Brkic, Oklahoma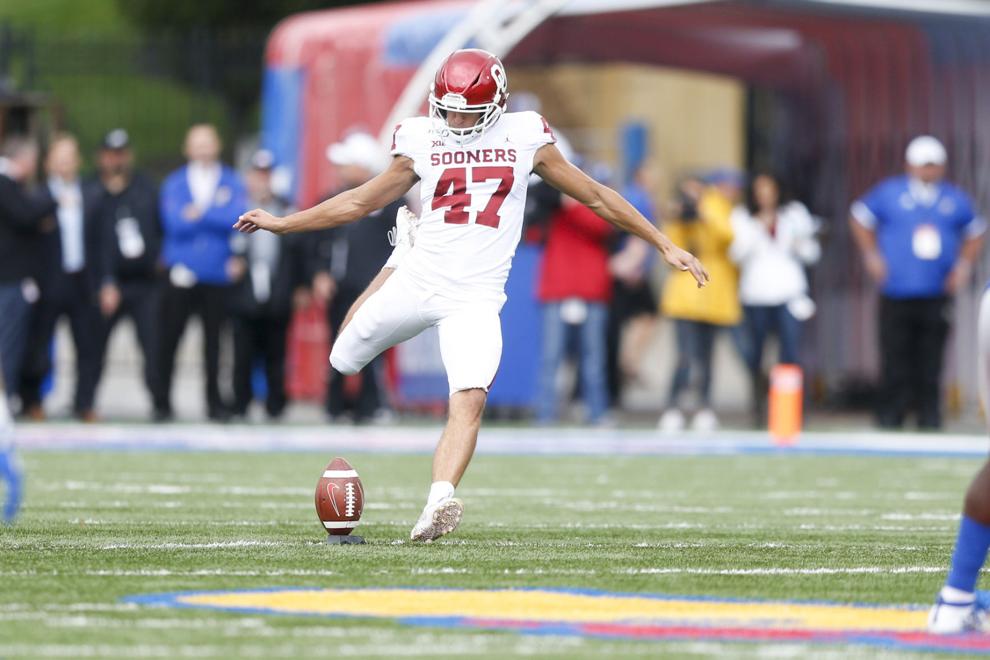 Returner: Joshua Youngblood, Kansas State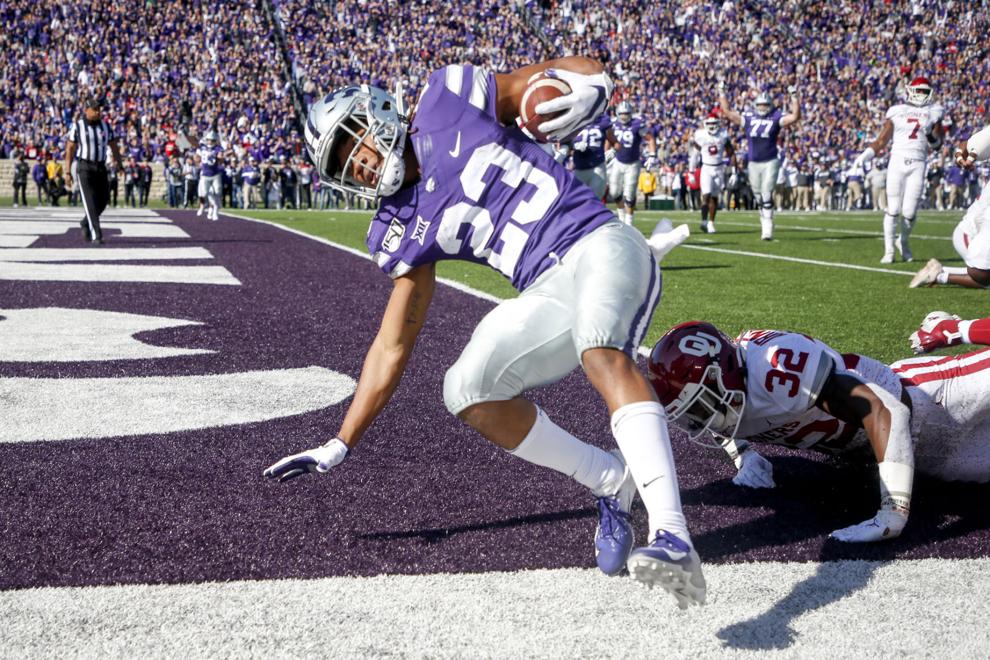 Defensive back: Kolby Harvell-Peel, Oklahoma State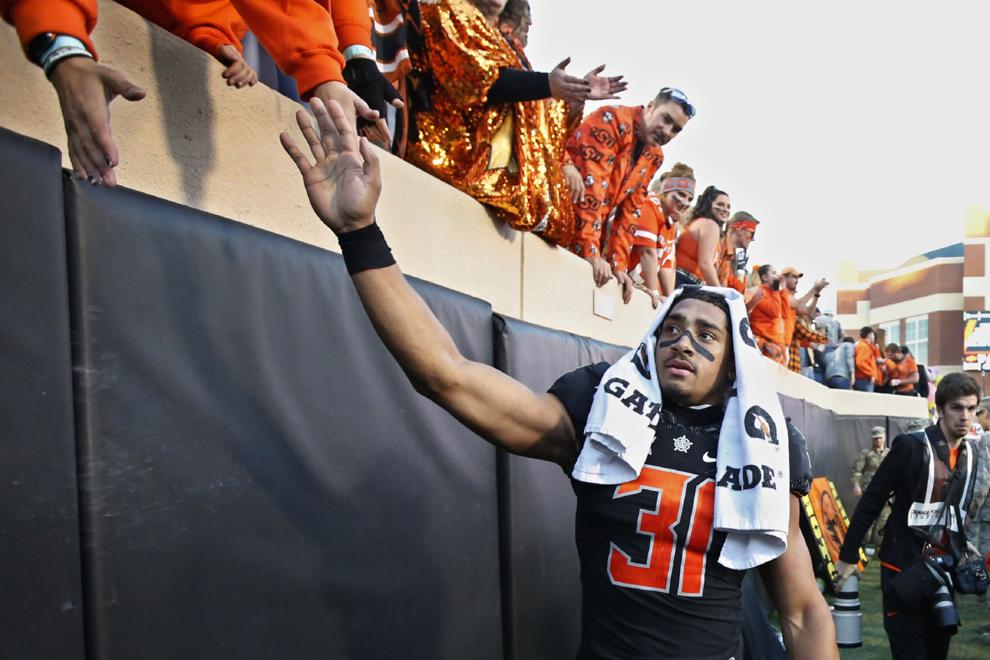 Defensive back: Greg Eisworth, Iowa State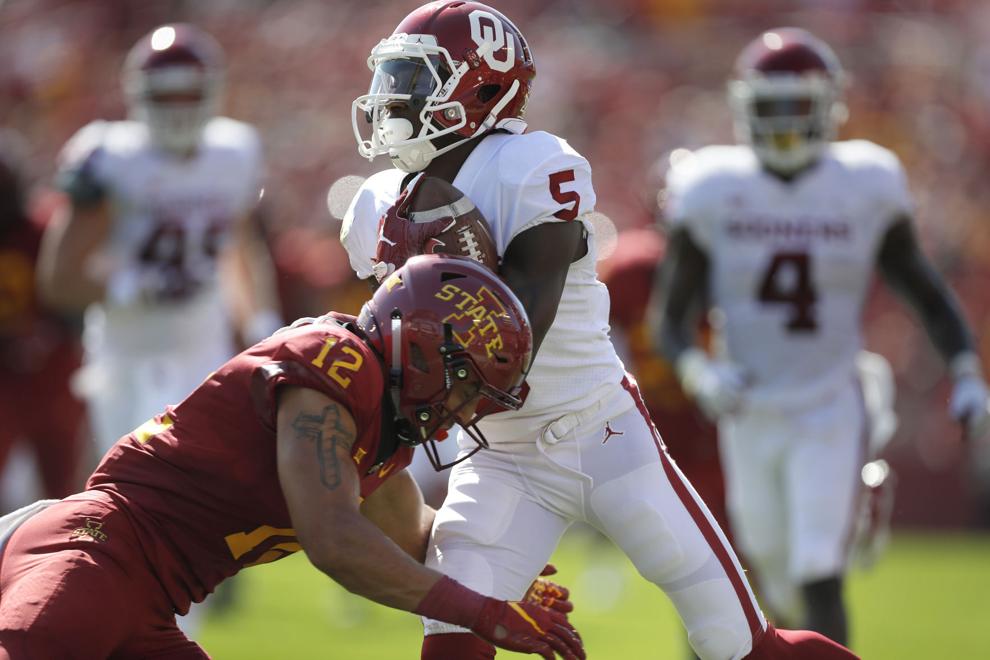 Defensive back: Trevon Moehrig, TCU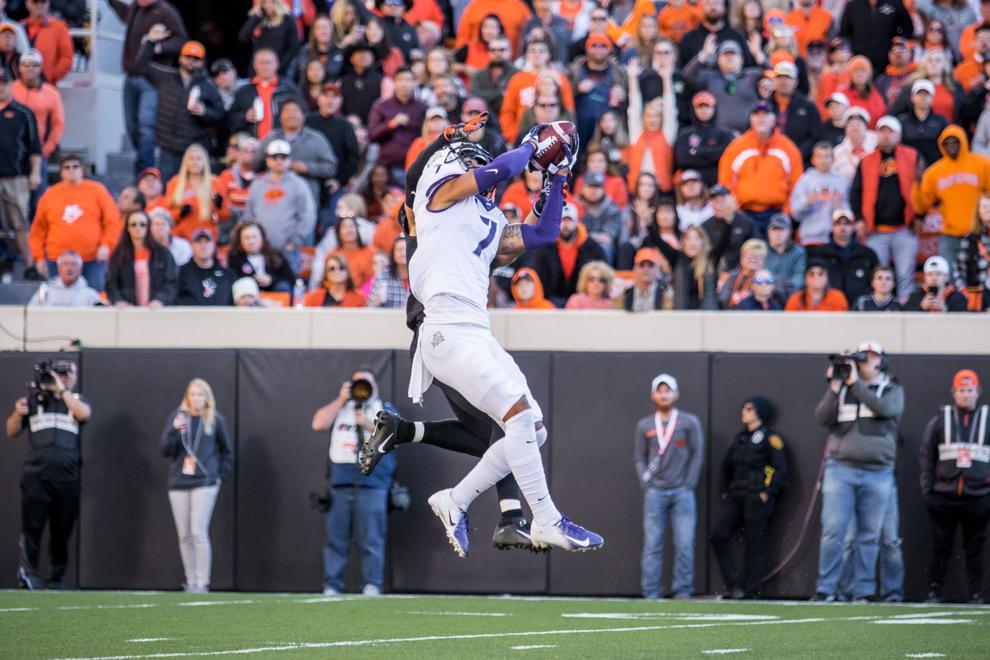 Defensive back: D'Shawn Jamison, Texas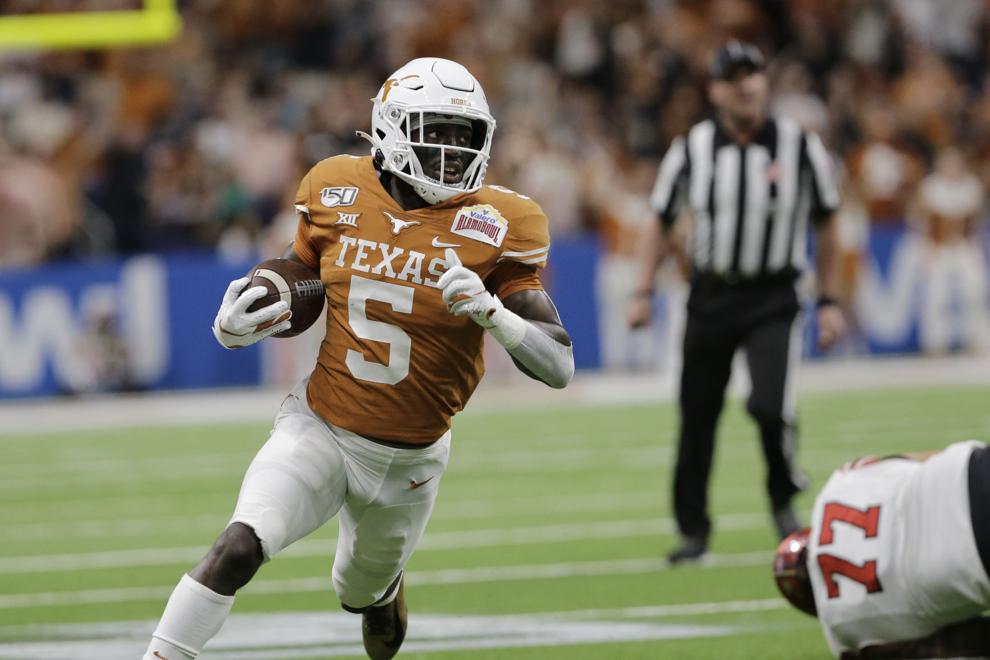 Defensive back: Caden Sterns, Texas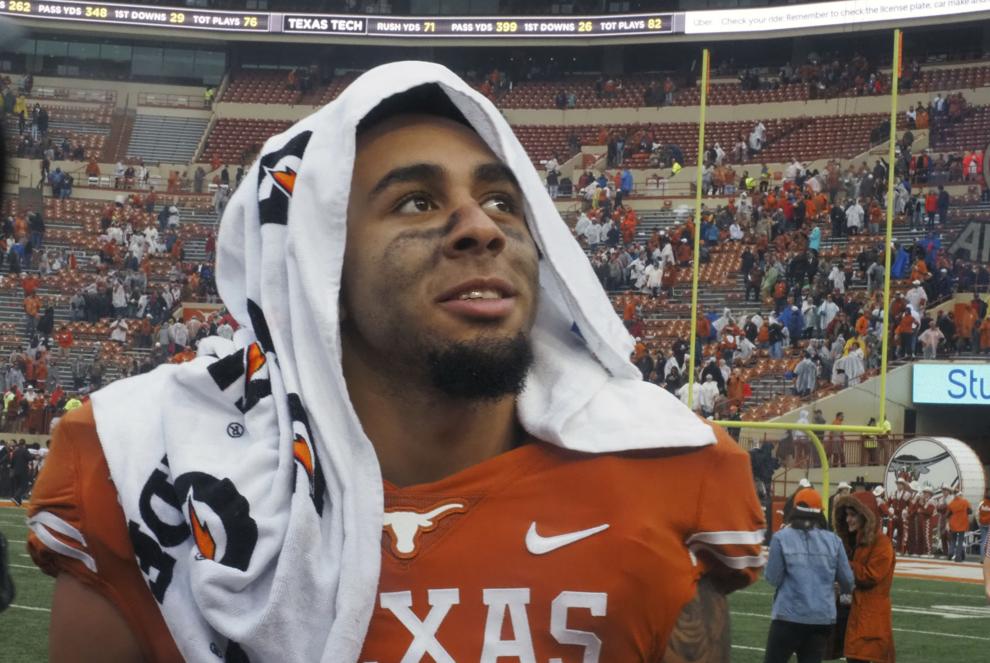 Linebacker: Terrel Bernard, Baylor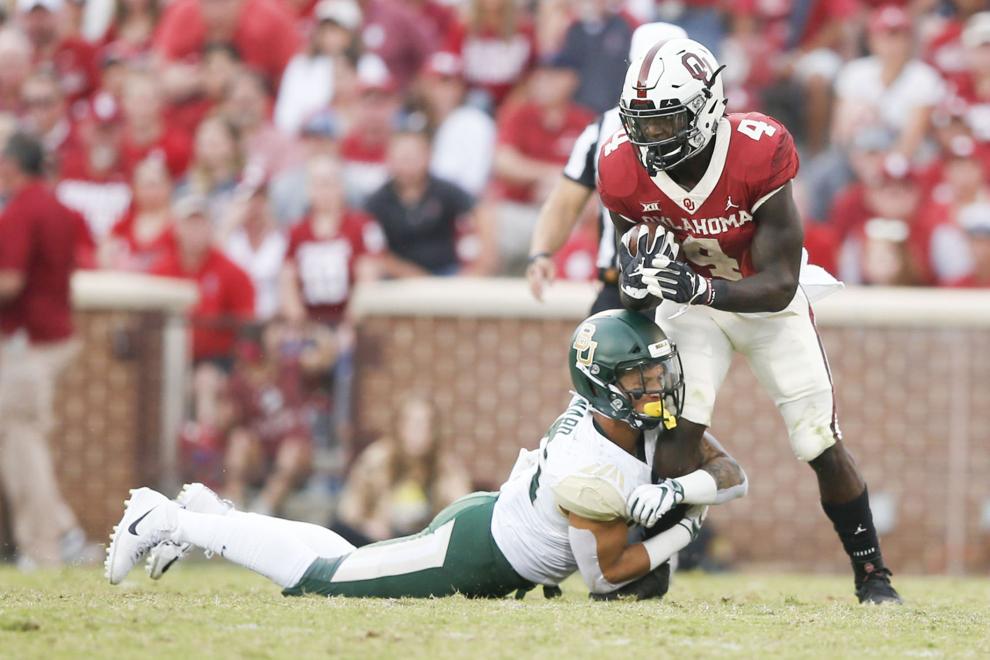 Linebacker: Garret Wallow, TCU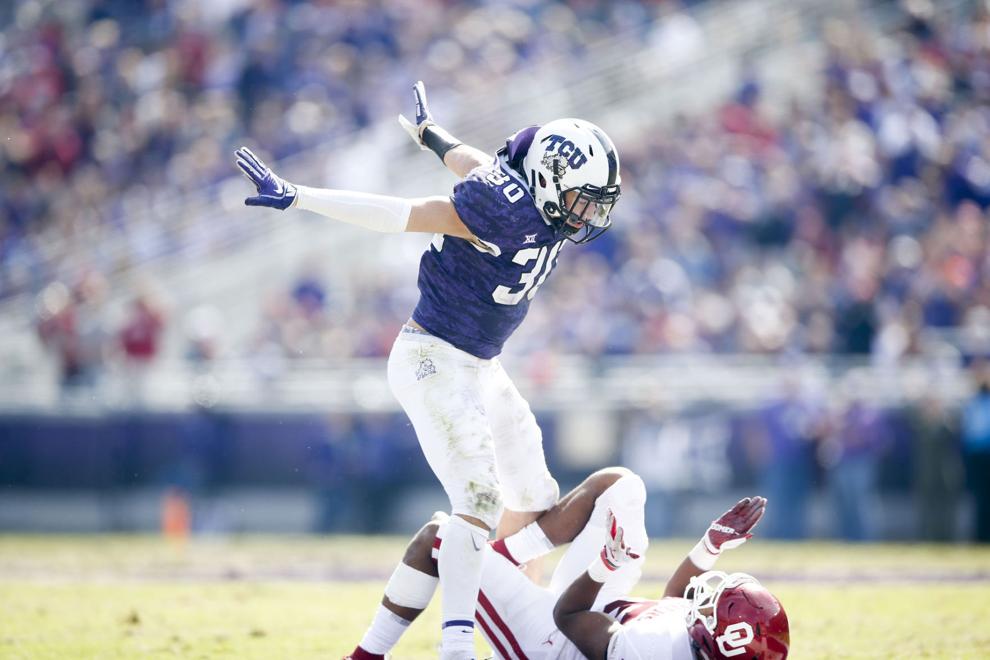 Linebacker: Joseph Ossai, Texas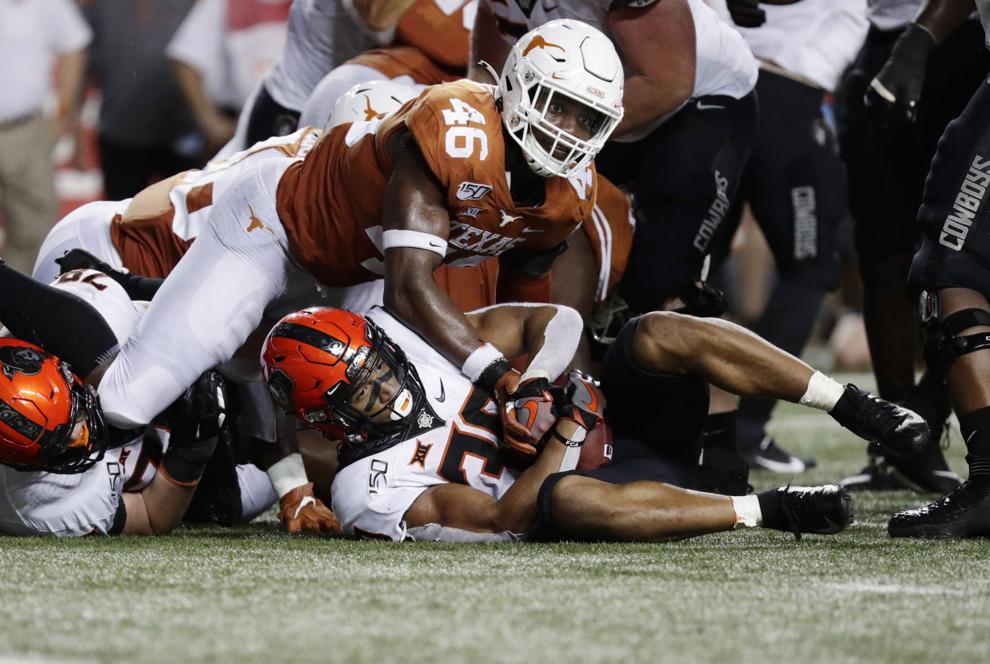 Punter: Austin McNamara, Texas Tech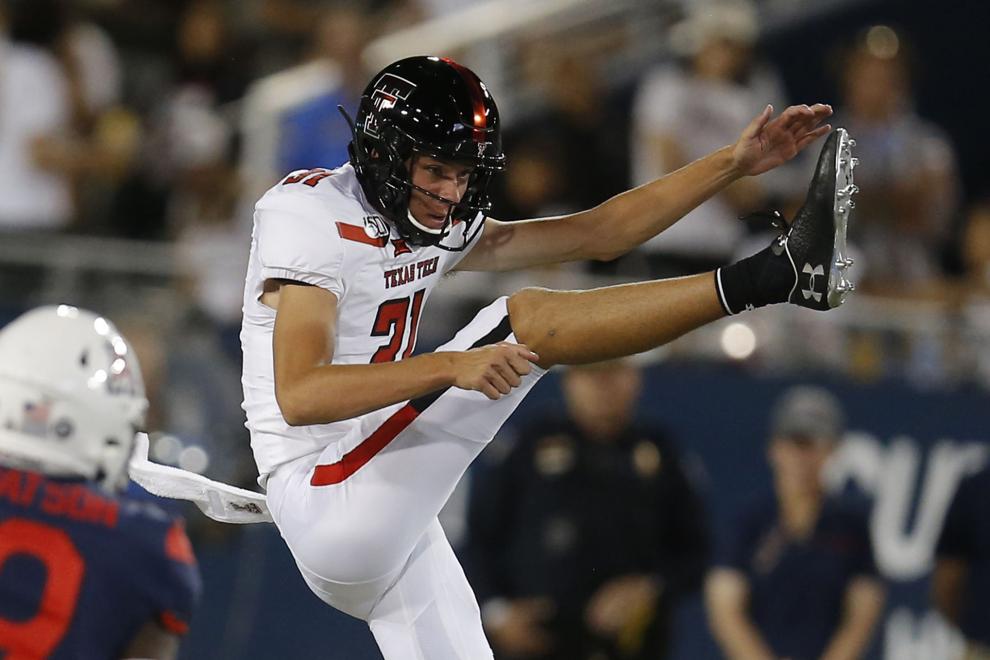 Eric Bailey 918-581-8391
Twitter: @ericbaileyTW