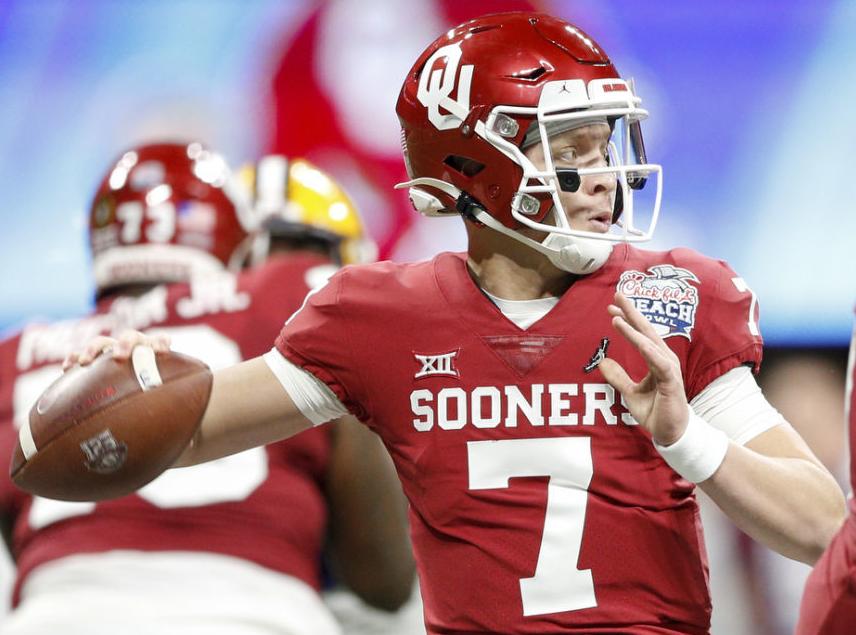 A significant event on the Oklahoma sports calendar — the OU football spring game — is scheduled for Saturday, April 18 in Norman.
As for basic details, OU still hasn't shared any and may not before the end of next week.
Apparently, decisions related to the start time, format and sidebar attractions still have not been finalized.
I'm guessing it's an afternoon event. That way, families who travel from Tulsa and recruits who travel from Dallas can have a nice postgame dinner and still be home by 9 o'clock.
When I make reference to "sidebar attractions," I really mean music.
For a third consecutive year, will live music precede the start of the Sooners' spring game?
The actual football plot lines are clearly defined.
Fans will focus most intently on the Spencer Rattler competition with Tanner Mordecai at quarterback. At all three levels of the defense, new personnel will command attention.
By April 18, the Peach Bowl scars will have faded a little more and everyone can look ahead to the Sept. 5 opener against Bobby Petrino and the Missouri State Bears.
What would qualify as being more improbable?
That each of the five previous OU teams was quarterbacked by a transfer who wound up as a Heisman Trophy recipient or a Heisman runner-up? Or that the Missouri State Bears would be coached by Bobby Petrino?
Unless something wildly unexpected occurs during the next couple of months, the 2020 Sooners will be quarterbacked by an athlete who was recruited and signed by Lincoln Riley.
For me, the most prominent of the spring-game unknowns centers on entertainment. As in, whether there will be entertainment.
In 2018, OU paid country singer Trace Adkins $115,000 for a 45-minute performance that preceded the start of the spring game.
Before last year's spring game, another country artist — Lee Brice — did a 45-minute set at the north end of Owen Field. He was paid $150,000.
From my seat in the press box, I submitted these two paragraphs:
"As the expectation of lousy weather gashed OU's plan for a splashy Saturday event, the Sooners ended their spring-practice period with a 55-degree, Friday night 'game' played before a crowd of 50,228 at Memorial Stadium.
"How many spectators were here exclusively for the pregame performance by country artist Lee Brice? Maybe 228. The 50,000 others were here for two reasons — to watch (Jalen) Hurts and to get an early sample of how the Alex Grinch-coordinated defense might look in September."
Musically, it's impossible to please everyone. If recruits and students are considered first, you don't book Lee Brice or Trace Adkins. Kids aren't listening to that.
If you're considering older fans, some prefer rock music and some prefer country. And if you're considering older fans, then you're disregarding the preferences of younger people in the stadium.
Booking an Oklahoma artist like Charlie Wilson, Kings of Leon or Toby Keith would make more sense. Otherwise, it's best to shine the spotlight on Spencer Rattler and let football carry the day while shelving the music concept.
I would suggest that OU's $150,000 could be spent on equipment upgrades for Oklahoma City and Tulsa high school football teams, but the NCAA probably wouldn't allow that.
That being the case, $150,000 could be committed to full-ride scholarships for two Oklahoma high school students — one female, one male — who want sports-related careers. Maybe they want to become trainers or equipment managers or sports videographers.
Those students could be introduced during the spring game and shown on the big video board. Their lives would be impacted. Their families would be thrilled with scholarship assistance. Money well spent.
---
Bill Haisten
918-581-8397
Twitter: @billhaisten