When Mike Mims called with the sobering report that Billy Tubbs had died at 85, we talked at length about Tubbs' personality and about his players and teams at the University of Oklahoma.
We dwelled on Wayman Tisdale, the Booker T. Washington superstar who in 1982-85 was a three-time OU All-American, and on Tubbs' 1987-88 Sooners. Mims had been Tisdale's head coach at Booker T. Washington and a Tubbs assistant at OU.
Eddie Sutton's Oklahoma State Final Four teams were tremendous. So were Henry Iba's 1945 and 1946 Oklahoma A&M national-title teams. Most Oklahomans west of Tulsa County may not remember that Bill Self's 1999-2000 University of Tulsa squad was a 32-win monster that nearly crashed the Final Four.
Only one team can be considered the best team, however, and I've always been inclined to regard the 1988 Sooners as the best major-college team ever in the state of Oklahoma.
"No question about it," Mims said. "We had some really good ones, but the '88 team was our best by far. That team sent three players (Stacey King, Harvey Grant and Mookie Blaylock) to the NBA. Great, great team."
During an interview with Oklahoma City Sports Animal radio host Al Eschbach last week, King reflected on Tubbs and the 1988 Sooners: "That's the greatest team in Oklahoma basketball history. I don't care what anybody says. Numbers don't lie."
Those Sooners led the nation in scoring at 102.9 points per game. If a team totals six steals in a game, it's a nice total. The 1988 Sooners averaged 13 steals per game and outscored opponents by an average of 23 points.
The combination of fantastic ball movement, beautiful shooting and constant pressure defense carried Tubbs' 1988 OU team to 35 victories, the Big Eight Tournament title and the Final Four in Kansas City.
After having secured a pair of eight-point wins over Kansas during the regular season, the Sooners would clash again with the Larry Brown-coached Jayhawks for the national championship.
By the end of one of the more stunning first halves in title-game history, the score was 50-50. By game's end, Danny Manning and his sixth-seeded, 11-loss Jayhawk teammates – known as "Danny and The Miracles" – had completed an 83-79 upset.
The "great, great" 1988 Sooners fell short of being "great, great" champions.
Before Ted Owens coached the Kansas Jayhawks in 1964-83 and the Oral Roberts Titans in 1985-87, he was a Sooner player in 1948-51.
Owens is 91. As a Hollis, Oklahoma, teen during the '40s, he was fascinated by Iba's Aggie teams and the Bruce Drake-coached Sooners who played for the national championship.
In 1974, with a trip to the Final Four at stake, Owens and the Jayhawks rallied to defeat ORU at the Mabee Center. Owens watched Sutton's OSU teams, Kelvin Sampson's Sooners and Self's ORU and Tulsa squads, and he celebrated when Lon Kruger and Buddy Hield took the Sooners to the 2016 Final Four.
As an 80-year expert on college basketball in Oklahoma, Owens also has the 1988 Sooners positioned on a pedestal.
"People always look at that team's point totals, but it was defense that got a lot of those points," Owens said. "OU's pressure would force the opposing team into a running contest, and that's what OU wanted.
"I was a high school senior in 1947, when OU went to the national championship game, and then I went to OU the next year and several guys from that team became my teammates. I'm partial to those guys, of course, but the 1988 team was a truly great team. We had good skill and played well as a team, but (Tubbs' Sooners) were overwhelmingly greater athletes."
From the 6-foot-10 King and 6-8 Grant, the 1988 Sooners got 43 points and 19 rebounds per game. Dave Sieger, a 6-5 wing, attempted twice as many 3-point shots as 2-point shots. During OU's 108-80 Bedlam home win that season, he converted on eight 3-pointers.
From Blaylock and Ricky Grace, OU got the best pressure defense in college basketball. In 39 games, they had an outrageous combined total of 253 steals.
On Dec. 12, 1987, during a 152-84 blitzing of Centenary, Blaylock set the national record for steals with 13. A year later, against Loyola Marymount, he matched that record. It's a record that still stands today.
Members of OU's bench crew included Andre Wiley, Tyron Jones, Tony Martin and Terrence Mullins – guys who would have been starters for scores of other teams.
The 1987-88 Sooners rolled to a 14-0 start. Later, there was a 12-game win streak. In the national rankings, OU was frozen at the No. 4 position during the final 53 days of the season. During most of that period, Temple topped the polls.
OU was seeded No. 1 in the NCAA Southeast Regional. After winning easily over Chattanooga and Auburn in Atlanta, the Sooners followed in Birmingham, Alabama, with a Sweet Sixteen victory over Louisville and an Elite Eight triumph over Villanova.
The Final Four would be played at Kansas City's Kemper Arena, known as a home-away-from-home venue for the Kansas Jayhawks. It also was a gym in which the Sooners were comfortable. In the Big Eight Tournament title contest that season, also at Kemper Arena, King totaled 34 points as OU defeated the Kruger-coached Kansas State Wildcats.
In the NCAA semifinals at Kemper, Oklahoma won 86-78 over Sean Elliott, Steve Kerr and the second-ranked Arizona Wildcats, while Kansas eliminated Duke to set up an All-Big Eight championship game on April 4, 1988.
Comparing King as a first-year freshman to the All-American force that he became, Mims says he improved more during his career than any other Tubbs-coached player.
King's final phone conversation with Tubbs occurred on Oct. 28 — four days before the coach's death.
"I told him I love him," King said during the Eschbach interview. "He said he loved me and was going to be at my (Oklahoma Sports Hall of Fame) induction in April. He was going to introduce me. I told him I need him there. He meant the world to me.
"I go back to my first introduction to coach Tubbs, when he came down to Lawton to recruit me. He was honest. He had no filter. He made me change my commitment from the University of Maryland to come to Oklahoma, just because I liked his attitude. He told me I had a chance to follow behind Wayman Tisdale — the greatest Sooner of all time — and that (there was) an opportunity to kick (bleep) and take names."
The 1988 Sooners did a lot of kicking, a lot of scoring and lot of winning. They played in the same way that Tubbs coached — with relentless aggression.
---
All-Tubbs team
Billy Tubbs coached the Sooners in 1980-94. Sports columnist Bill Haisten's All-Tubbs era team:
Wayman Tisdale (1982-85): The 1982 signing of Tisdale changed the OU program. Before he was the second pick in the 1985 NBA draft, the Booker T. Washington legend and three-time All-American became the Sooners' career leader in scoring and rebounds.
Stacey King (1985-89): The Big Eight's career leader in blocked shots was a 1989 All-American. As a senior, the Lawton native averaged 26 points and 10 rebounds.
Mookie Blaylock (1987-89): The most disruptive defender in program history. Blaylock was the first college player ever to have consecutive seasons of at least 200 assists and at least 100 steals.
Choo Kennedy (1983-87): Kennedy is the most underrated player in OU basketball history. He was one of only six Sooners to have gotten a career total of at least 2,000 points, and, at 6-foot-5, he remains No. 2 on OU's career rebounding list.
Tim McCalister (1983-87): Productive from beginning to end. Averaged 16.1 points as a freshman and 19.8 during his senior season, when he was a first-team All-Big Eight selection. McCalister is No. 2 (behind Terry Evans) in career assists and No. 3 (behind Blaylock and Evans) in steals.
---
Bill Haisten ranks his all time top 10 Oklahoma major-college basketball teams
Bill Haisten ranks his all time top 10 Oklahoma major college basketball teams
1. 1988 Oklahoma Sooners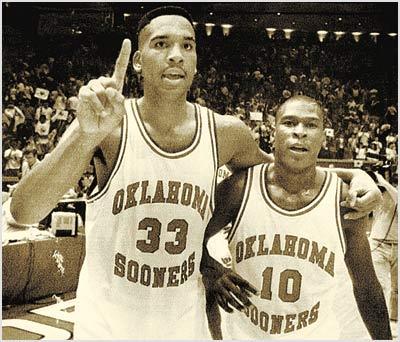 2. 2004 OSU Cowboys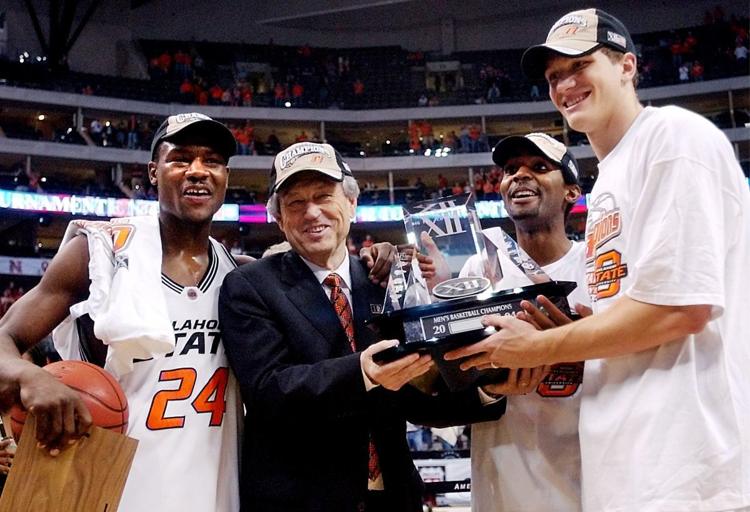 4. 2000 Tulsa Golden Hurricane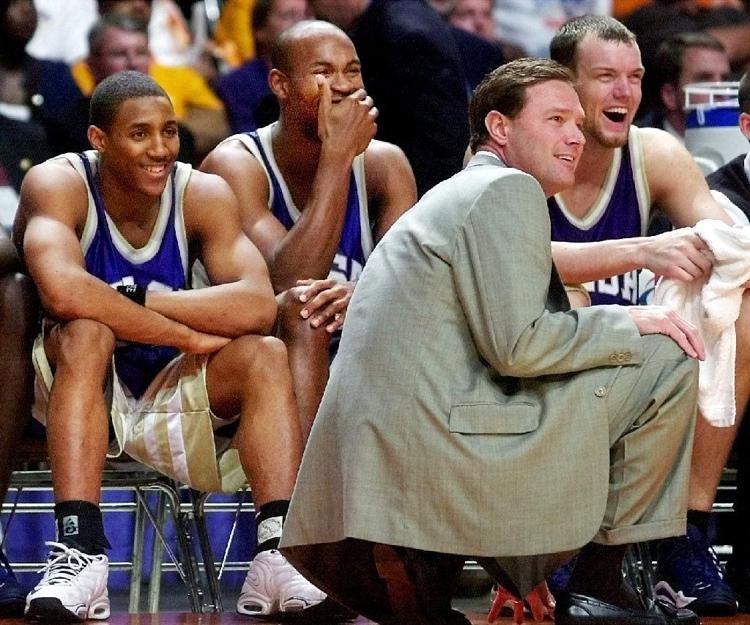 5. 1985 Oklahoma Sooners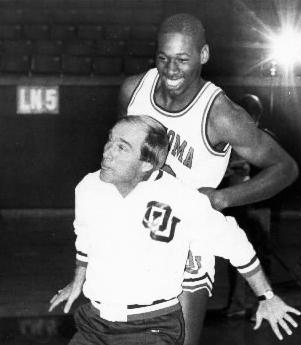 6. 1974 Oral Roberts Titans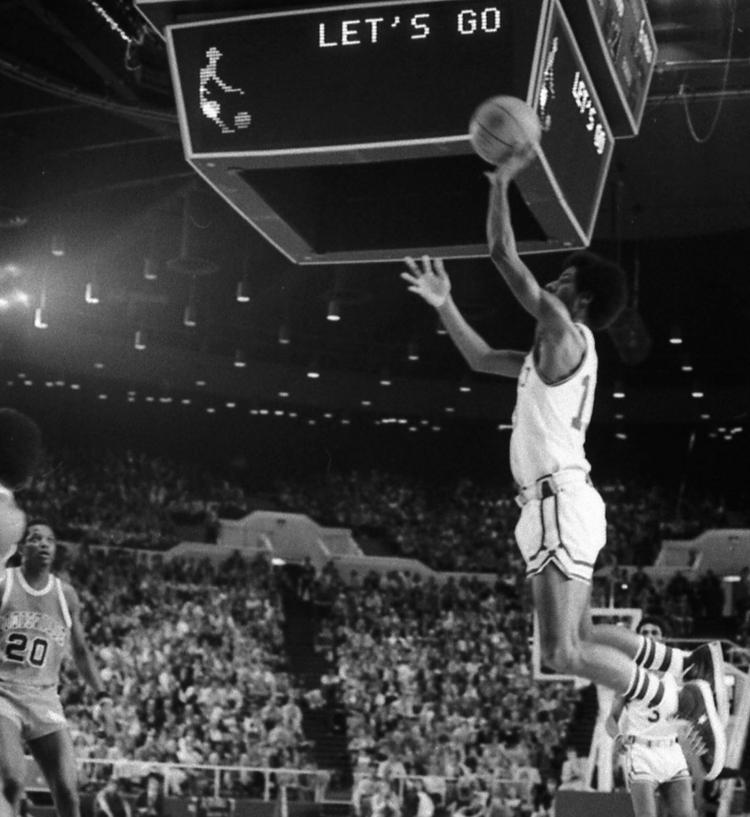 7. 2002 Oklahoma Sooners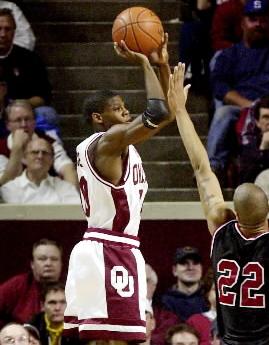 8. 1981 Tulsa Golden Hurricane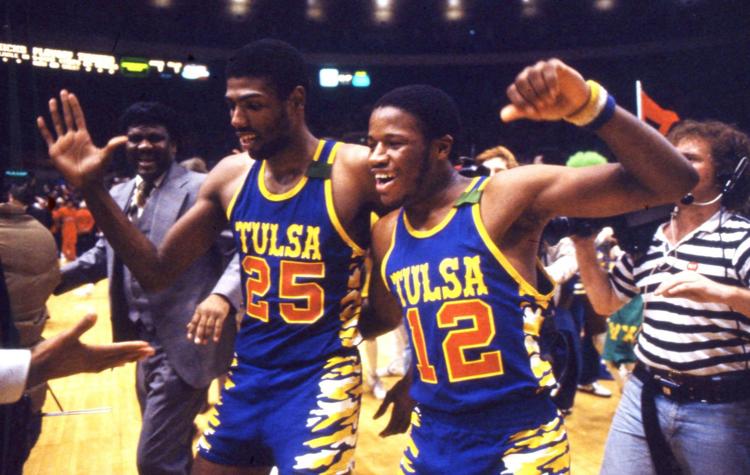 9. 1945 and 1946 Oklahoma A&M Aggies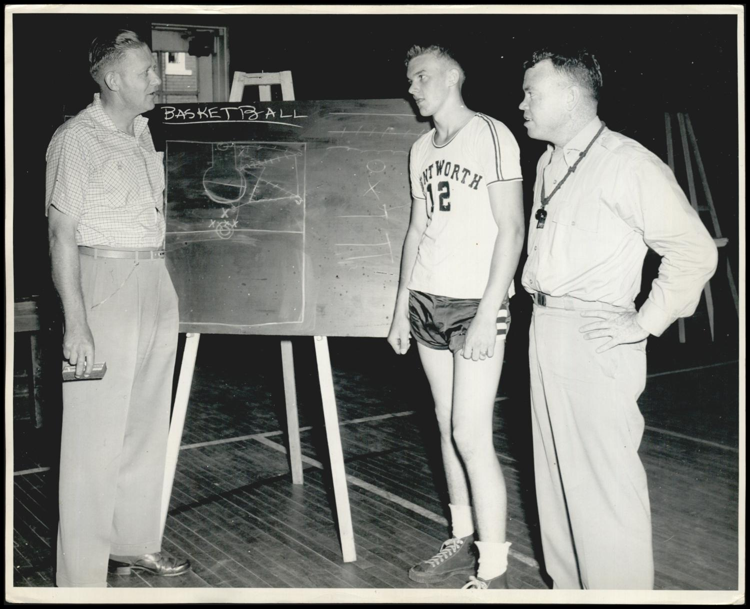 10. 1994 Tulsa Golden Hurricane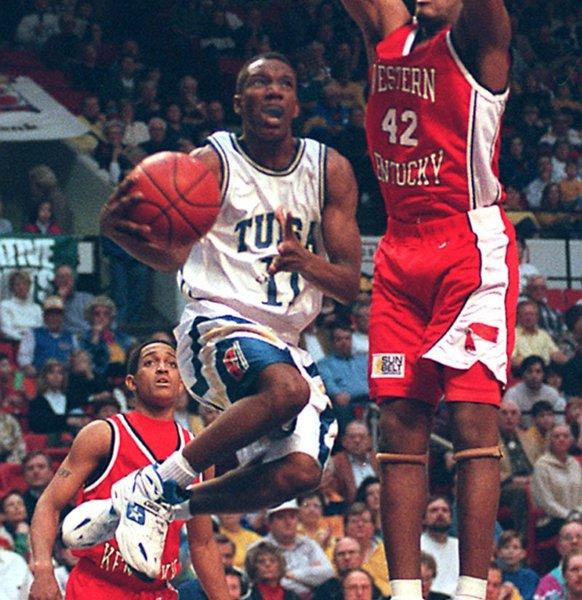 Join a growing group of Oklahomans who believe in supporting local journalism