Chad Reuter is a longtime NFL draft analyst and one of the top people on the NFL.com staff. His mock drafting is as credible as anyone's, so it was interesting to take a deep dive into his seven-round list of projections.
For anyone involved with or invested in Big 12 Conference football, a study of Reuter's board also is sobering.
Among the 259 projected picks are players representing Truman State University, Adams State College, Wisconsin-Whitewater, Saginaw Valley State, Central Missouri, UMass Amherst and Merrimack College.
I wasn't even aware of the existence of a Merrimack College, so I did quick research and discovered that it's located in North Andover, Massachusetts, and has an enrollment of fewer than 4,000 students. Among notable alumni: Boston Red Sox legend Carl Yastrzemski.
Among schools not represented on Reuter's mock draft: Iowa State, Baylor, Kansas State and Kansas.
Iowa State was a participant in the 2020 Big 12 Championship game and Baylor was involved in the 2019 conference title game, and yet Reuter expects neither program to have a player selected in the 2021 NFL draft.
With Round 1 scheduled for Thursday night, rounds 2-3 for Friday and rounds 4-7 for Saturday, you can expect another resounding reminder of the talent gap separating the Big 12 (with no national title since the 2005 Texas Longhorns) and the Southeastern Conference.
In 11 of the past 15 seasons, an SEC squad celebrated having won the national championship.
If there was a clearly defined pinnacle for Big 12 football talent, it was the 2010 NFL draft. At that time, there was the original Big 12 that included a six-team South division (with Texas A&M as a member) and a six-team North (with Nebraska, Missouri and Colorado as members).
During that 32-pick first round in 2010, nine Big 12 players were selected (compared to seven from the SEC and three from the Big Ten).
The first four players picked: OU quarterback Sam Bradford, Nebraska defensive tackle Ndamukong Suh, OU defensive tackle Gerald McCoy and OU offensive tackle Trent Williams.
Oklahoma State offensive tackle Russell Okung was taken sixth overall by Seattle. Texas safety Earl Thomas, Missouri linebacker Sean Weatherspoon, OU tight end Jermaine Gresham and OSU wide receiver Dez Bryant also were first-round selections.
From the contracts they negotiated as rookies, the Big 12's nine first-round guys pocketed $155.3 million in guaranteed money.
In no subsequent draft has the Big 12 come close to achieving what it did in April 2010.
If this week's draft were to fall in line with Reuter's predictions, there would be 18 players selected from Big 12 programs — and 61 from SEC programs.
To some extent, such a disparity is rooted in the SEC's advantage in manpower numbers: that league has 14 teams compared to the Big 12's 10.
Still, Reuter's 61-18 expectation makes a loud statement about the quality of the upper half of each league.
From Alabama alone, six players are projected to be taken during the first round. From the Big 12, there are two names on Reuter's first-round list: Oklahoma State offensive tackle Teven Jenkins, selected 17th overall by the Las Vegas Raiders; and OU center Creed Humphrey, taken by Pittsburgh with the 24th pick.
If Humphrey's name is called on Thursday night, he would become the 50th NFL first-round pick in OU program history.
By the way, Reuter has University of Tulsa linebacker Zaven Collins going to the Tennessee Titans with the 22nd pick overall.
The Reuter mock board includes four Sooners (Humphrey, edge rusher Ronnie Perkins, running back Rhamondre Stevenson and cornerback Tre Brown) and five Cowboys (Jenkins, wide receiver Tylan Wallace, cornerback Rodarius Williams, running back Chuba Hubbard and linebacker Amen Ogbongbemiga).
Projected to be a fifth-round pick, Sam Ehlinger is one of five Texas Longhorns in the Reuter draft. From the Big 12 otherwise, there are two Texas Tech players and one each from TCU and West Virginia.
Reuter has Perkins slotted in the second round, Wallace in the fourth and Hubbard in the fifth.
While this isn't a classically strong draft for Sooners, OU has been carrying the Big 12 for years and had the first player selected overall in 2018 (Baker Mayfield) and in 2019 (Kyler Murray).
For a decade, Texas has underachieved on the field and in the draft. In the past 10 NFL drafts, only two Longhorns — defensive back Kenny Vaccaro in 2013 and defensive tackle Malcom Brown in 2015 — have been first-round selections.
In 2014, no Texas player was drafted. OU hasn't experienced an empty NFL draft since 1995.
Until Steve Sarkisian or another coach can truly, finally fix Texas, there will remain extreme pressure on the Sooners to sustain the Big 12 as nationally relevant. Iowa State and Oklahoma State have 10-win potential, but only the Sooners have a real chance to contend for the 2021 national title.
Even before we in Oklahoma begin to learn more about Alabama's next wave of five-star athletes, you have to presume that the Crimson Tide is the national favorite because Nick Saban is preparing for his 15th season as the head coach. In spite of dramatic staff changes in most years, Saban rolls on with methodical greatness.
If there is a 61-18 type of SEC-Big 12 imbalance at the end of this week's draft, it would bear a striking resemblance to the 2020 draft.
A year ago, 61 SEC players were selected.
From the Big 12, there were 21.
2021 NFL Draft prospects from OU, OSU and TU
Emig and Haisten: Breaking down OU, OSU spring games and previewing the NFL Draft
OL Teven Jenkins (OSU)
LB Zaven Collins (TU, Hominy HS)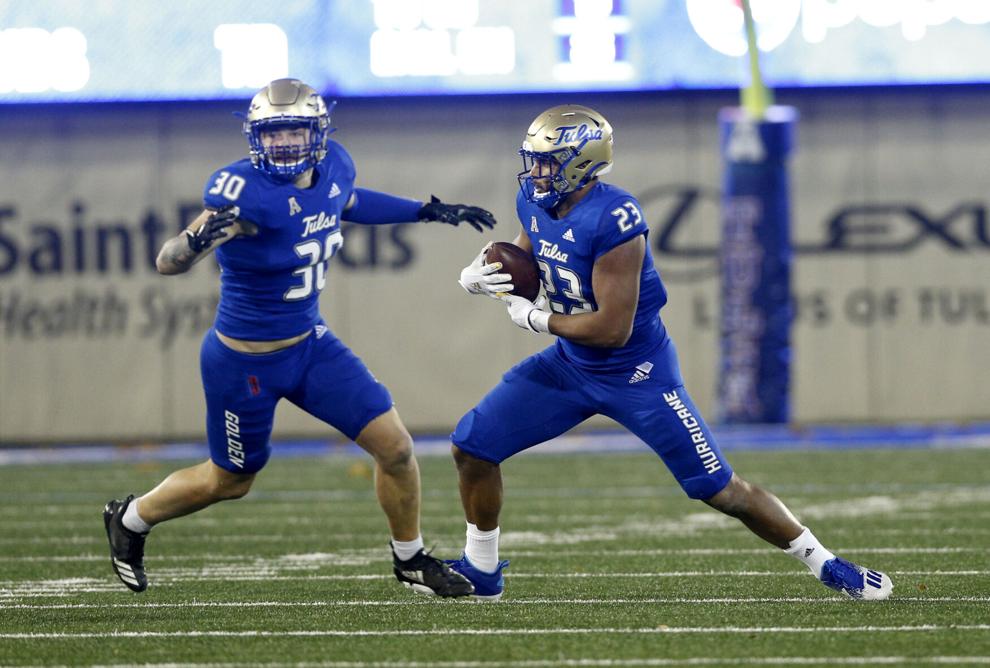 C Creed Humphrey (OU, Shawnee HS)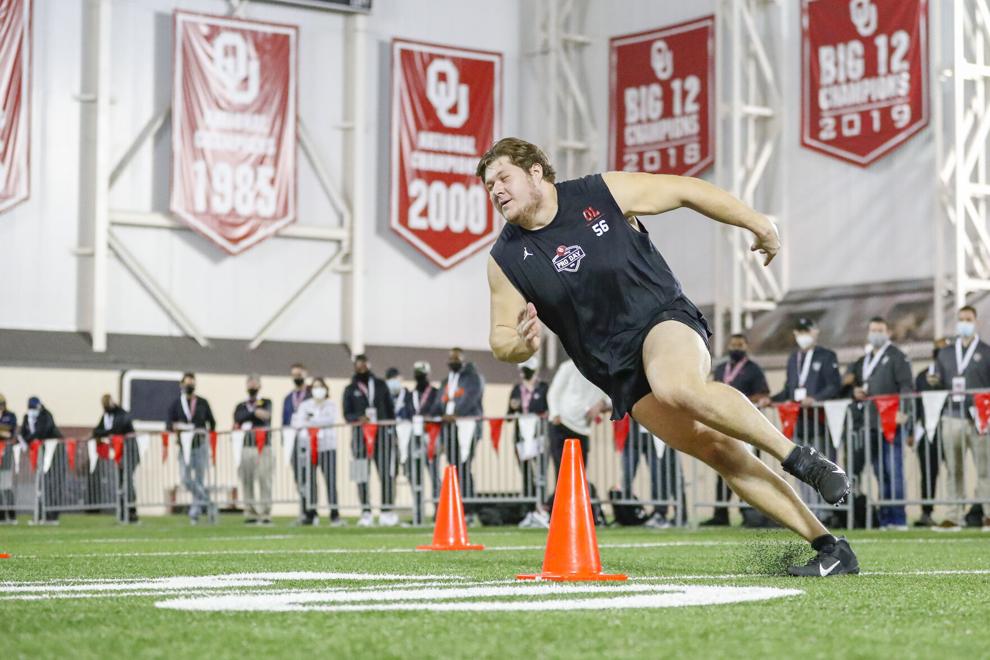 WR Tylan Wallace (OSU)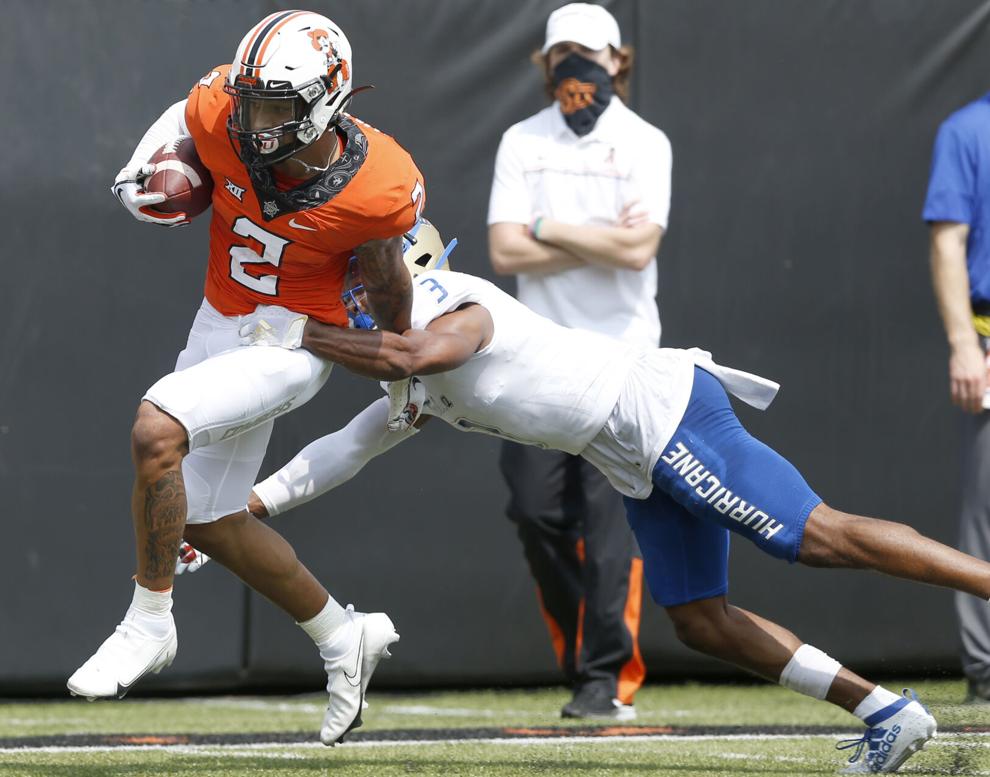 DE Ronnie Perkins (OU)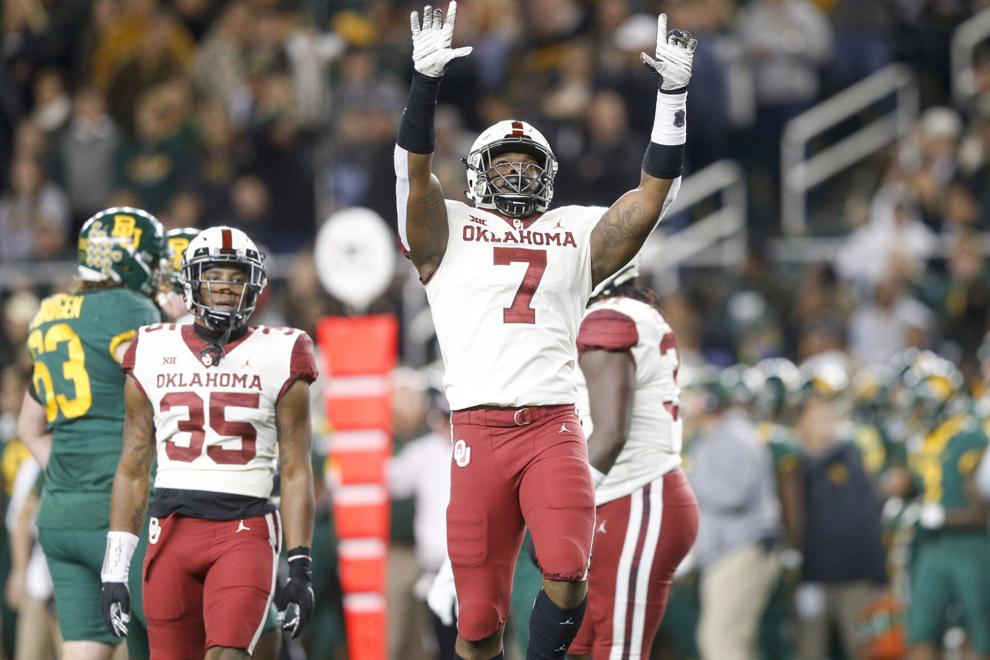 RB Rhamondre Stevenson (OU)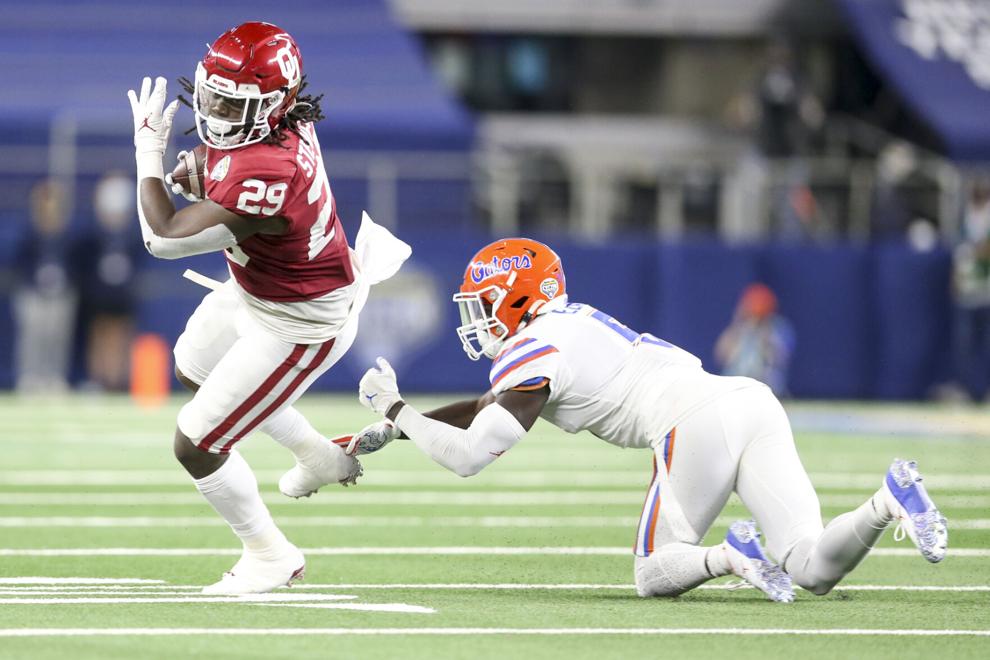 CB Rodarius Williams (OSU)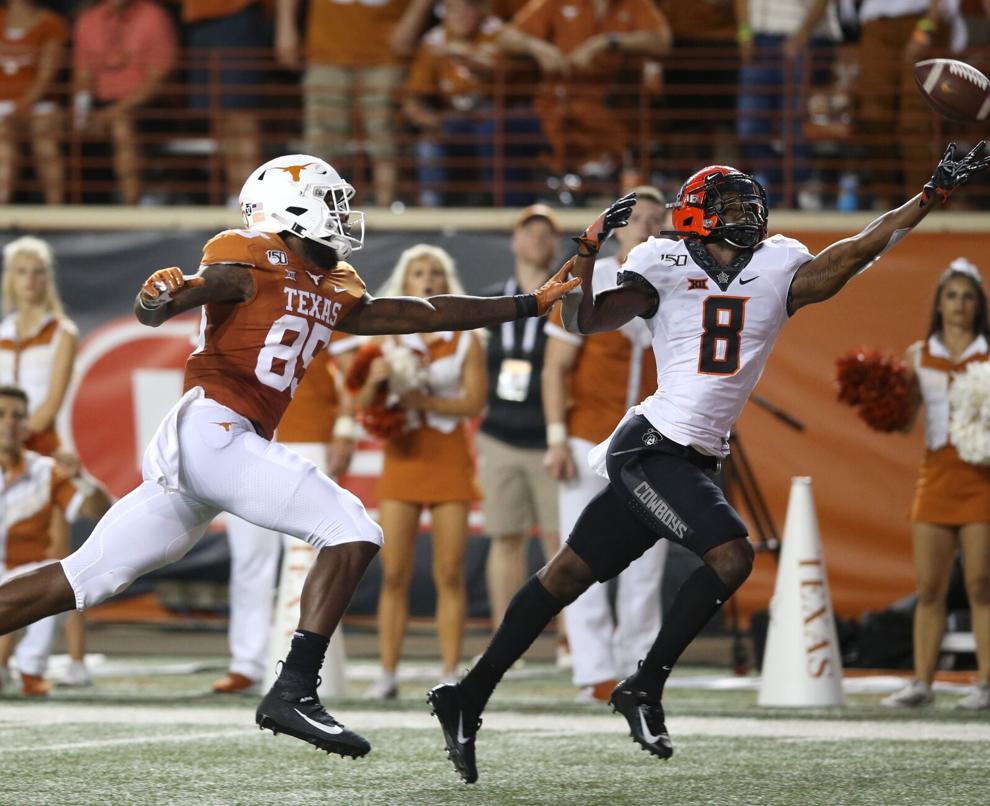 RB Chuba Hubbard (OSU)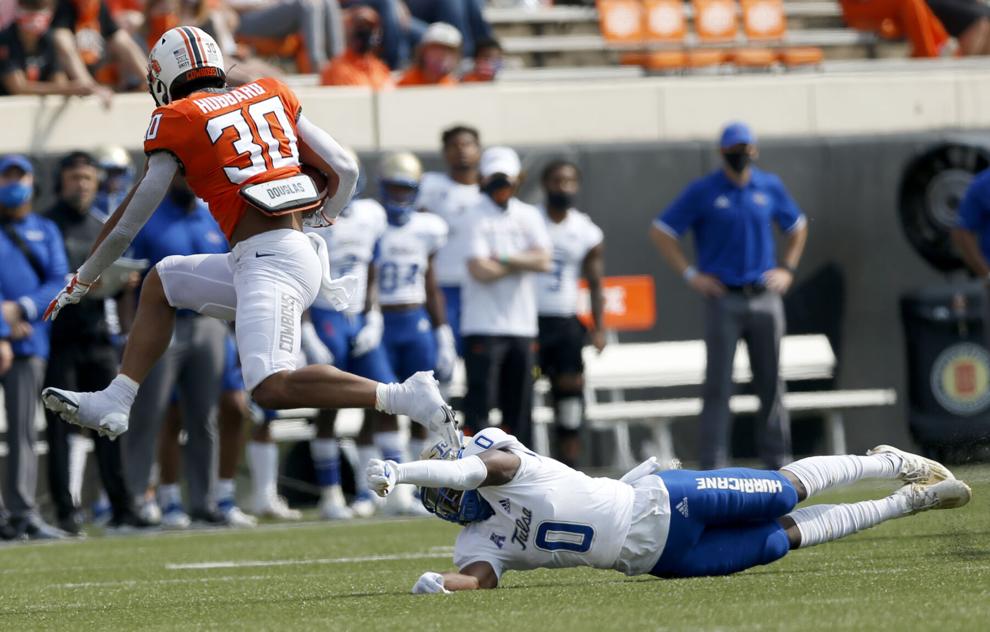 CB Tre Norwood (OU)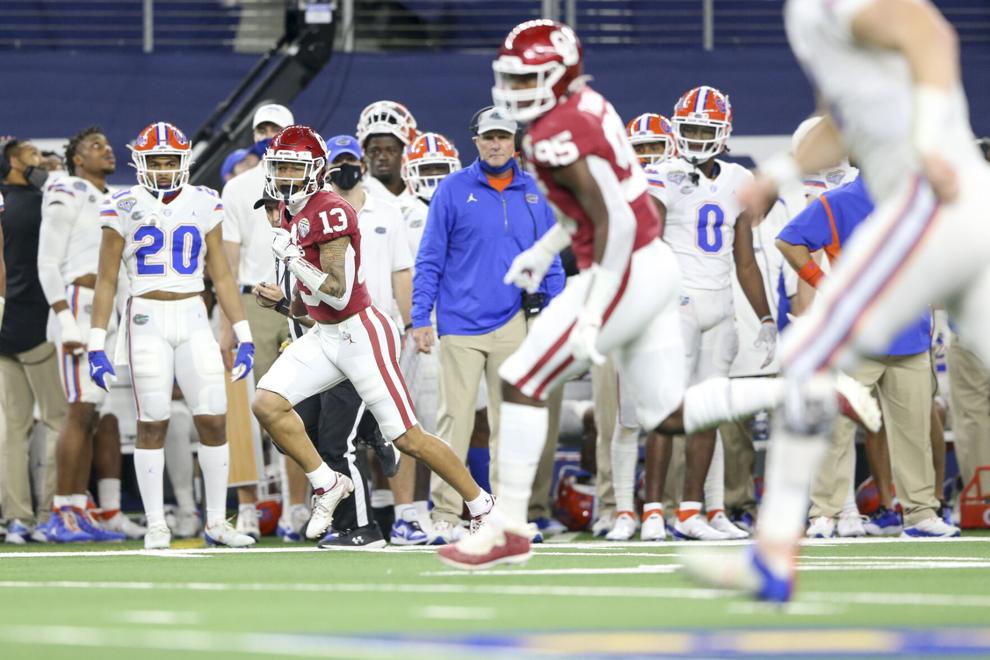 OL Adrian Ealy (OU)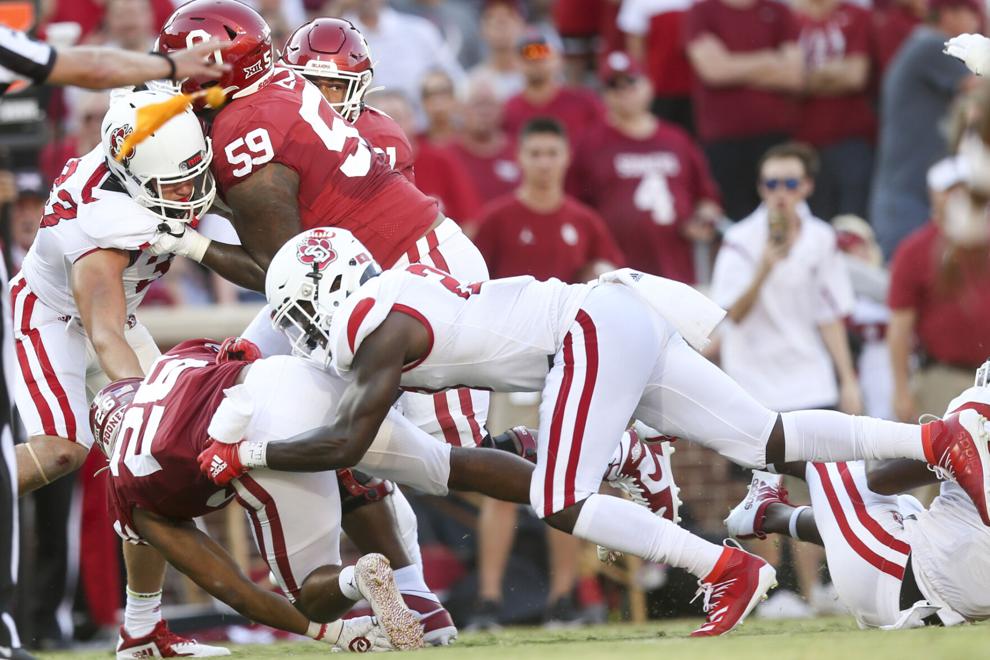 LB Amen Ogbongbemiga (OSU)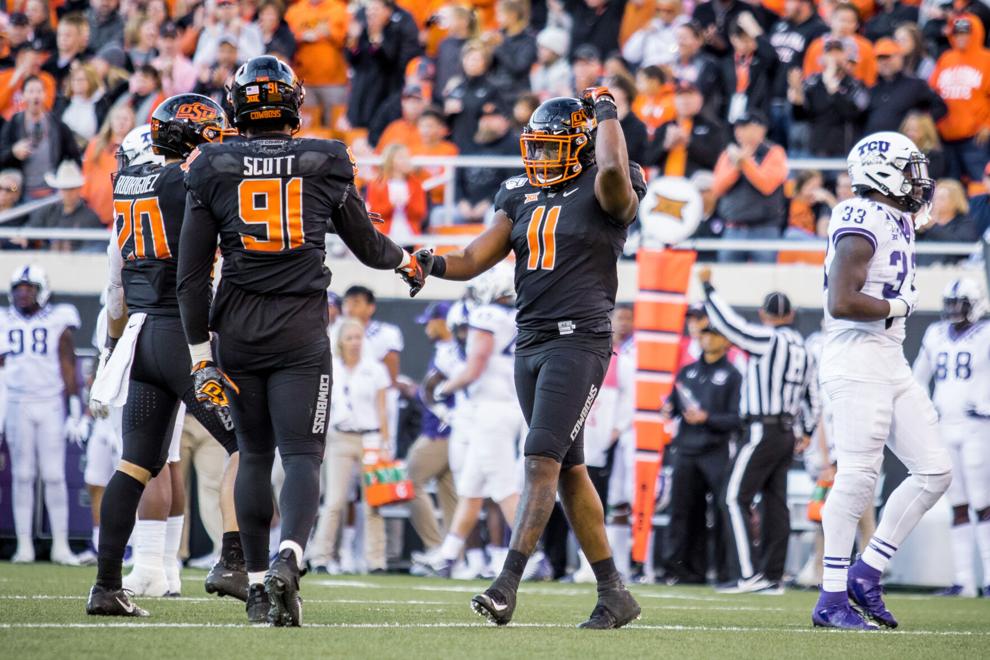 WR Dillon Stoner (OSU, Jenks HS)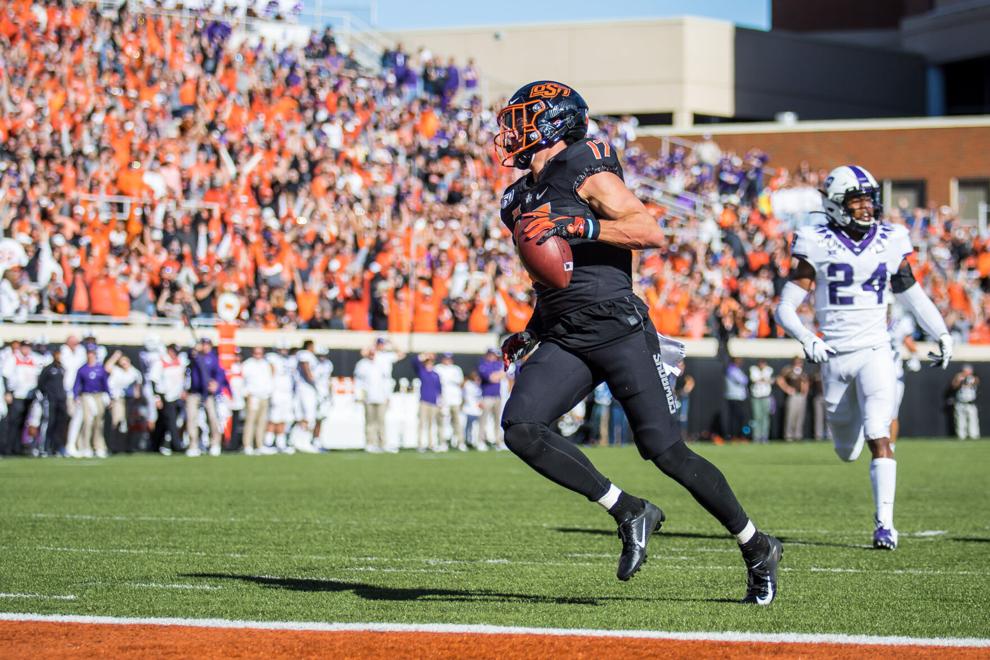 $1 for 6 months