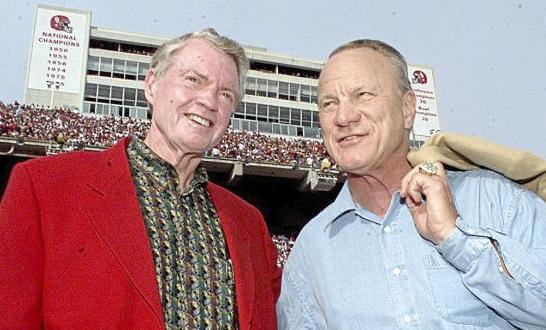 The top six: Alabama's Bear Bryant, Alabama's Nick Saban, Notre Dame's Knute Rockne, Nebraska's Tom Osborne, Grambling's Eddie Robinson and OU's Bud Wilkinson.
I have no issue with Saban being so high on the list, but I disagree with the positioning of Osborne ahead of OU's Barry Switzer (No. 13 on the list).
Osborne's 1973-97 Nebraska run included national championships in 1994, 1995 and 1997, along with an .836 win percentage and 13 conference titles.
In 16 seasons as the Oklahoma coach, Switzer had a winning percentage of .837, with 12 conference championships and national titles in 1974, 1975 and 1985.
On a head-to-head basis, with a 12-5 record, Switzer for the most part owned Osborne.
Switzer prevailed in eight of his first nine meetings with Osborne-coached Huskers teams. The only loss during that stretch occurred in 1978: 17-14 at Lincoln. Top-ranked and previously unbeaten OU lost six fumbles that day, including a Billy Sims fumble inside the Huskers' 5-yard line with 3½ minutes left.
An interesting note from the 1978 OU-Nebraska showdown: for the first time since the 1971 Game of the Century, the Huskers scored fourth-quarter points against Oklahoma.
Before the 1978 loss at Nebraska, the Sooners were on course for a possible national championship. Osborne protested when Orange Bowl officials chose to pair the 1978 Huskers and Sooners for a rematch. OU rolled to a 31-10 lead and won 31-24 to cap an 11-1 season.
During the '50s, Wilkinson drove the Sooners to three national titles and a 47-game win streak.
Within the top 29 of the ESPN list are three Oklahoma coaches: Wilkinson, Switzer and Bob Stoops (No. 29). You've got to scroll to No. 38 before finding Texas' Darrell Royal. The second-most successful of the Texas coaches – Mack Brown – is at No. 59.
Other names of note on the ESPN list of the top 150 coaches: Lou Holtz at No. 23, Bob Devaney at No. 26, Dabo Swinney at No. 31, Frank Broyles at No. 40, Urban Meyer at No. 46, Jimmy Johnson at No. 49, Bill Snyder at a grossly underrated No. 55, Gary Patterson at No. 74, Howard Schnellenberger at No. 93 and Les Miles at No. 140.
---
View from the field: See the best images as OU takes on Baylor in the Big 12 Championship Game
Big 12 Championship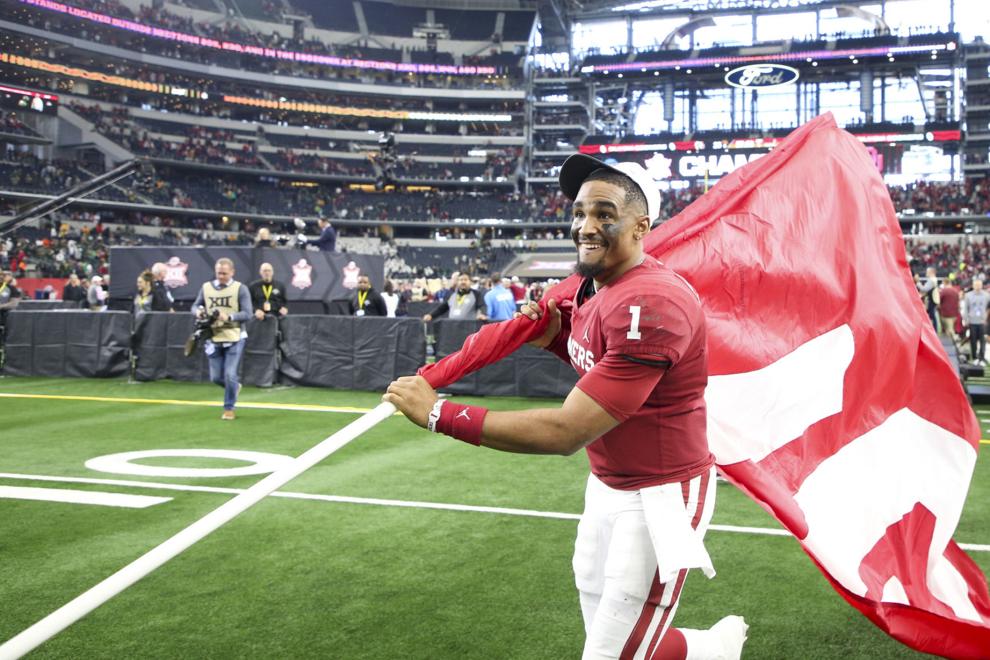 Big 12 Championship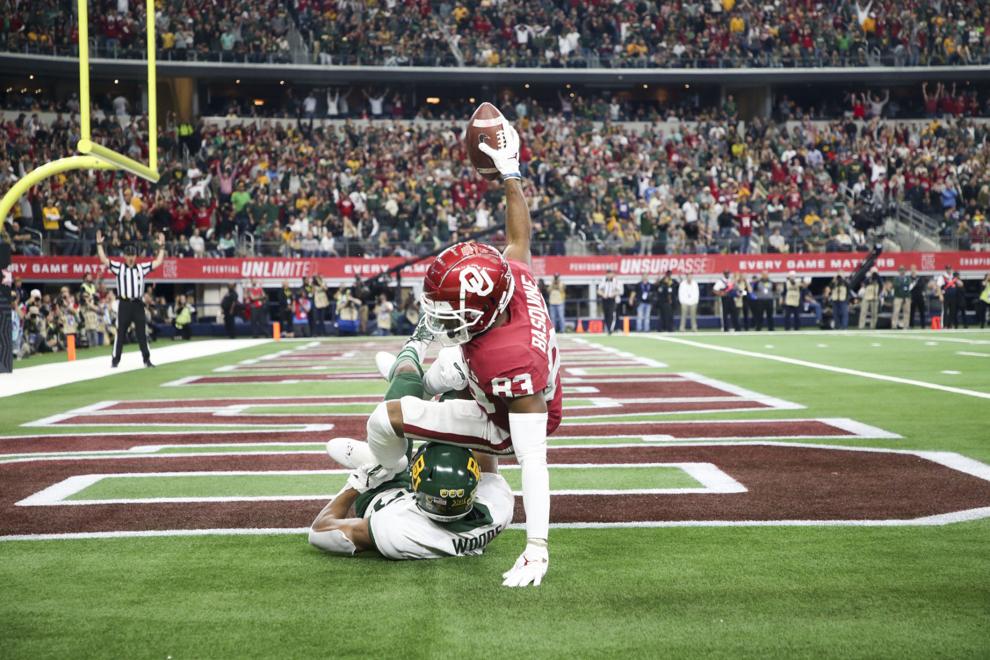 Big 12 Championship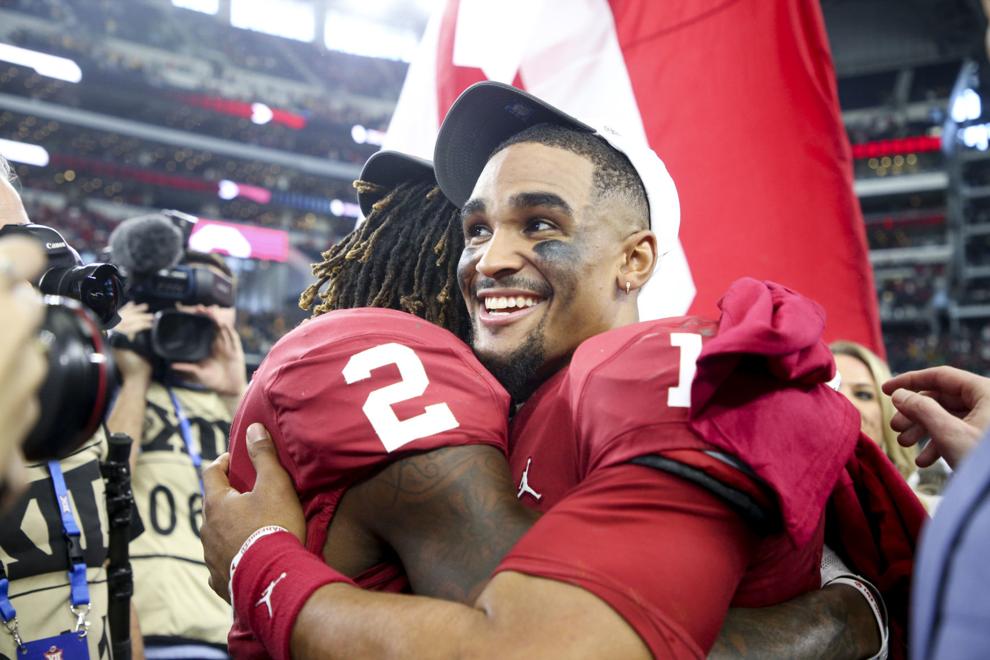 Big 12 Championship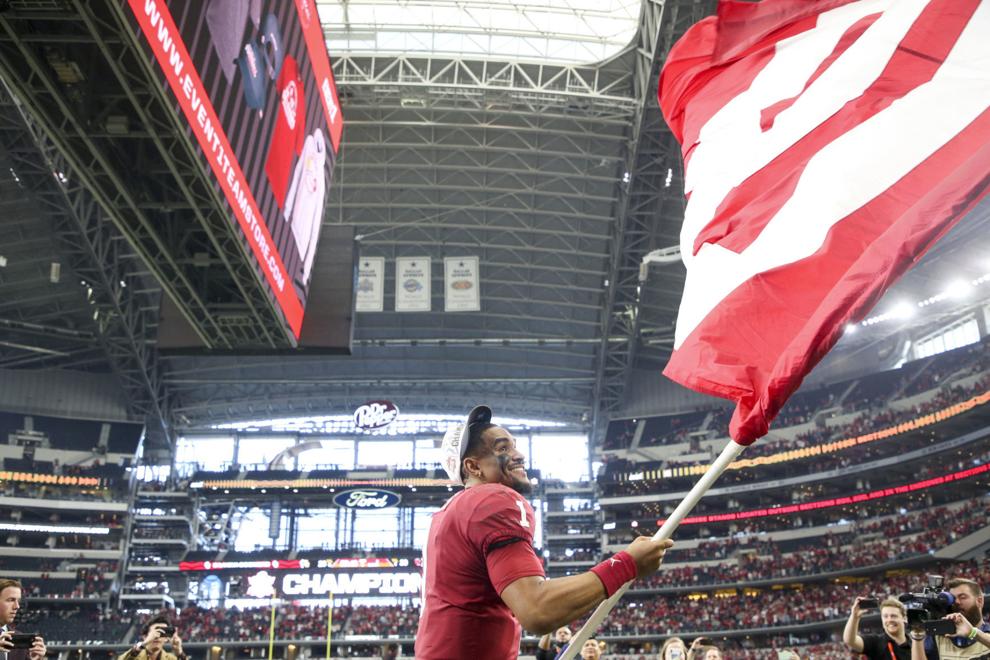 Big 12 Championship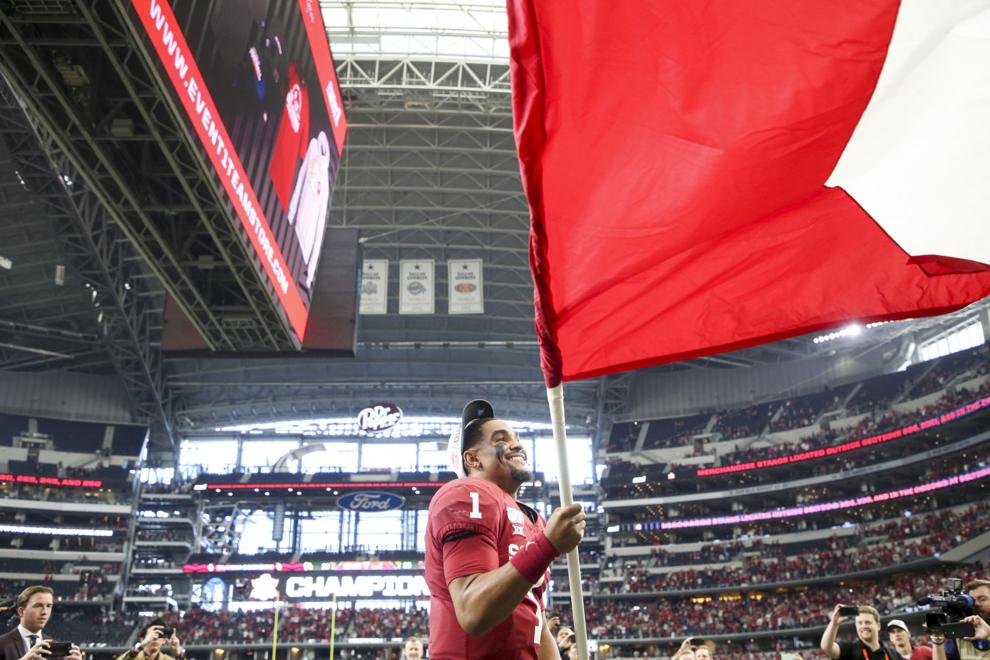 Big 12 Championship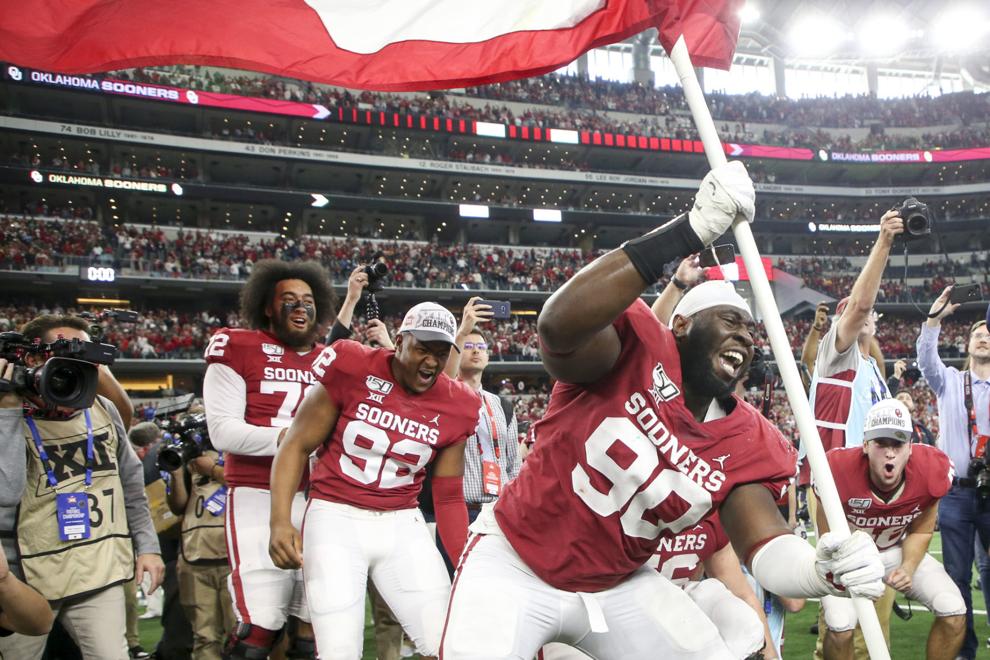 Big 12 Championship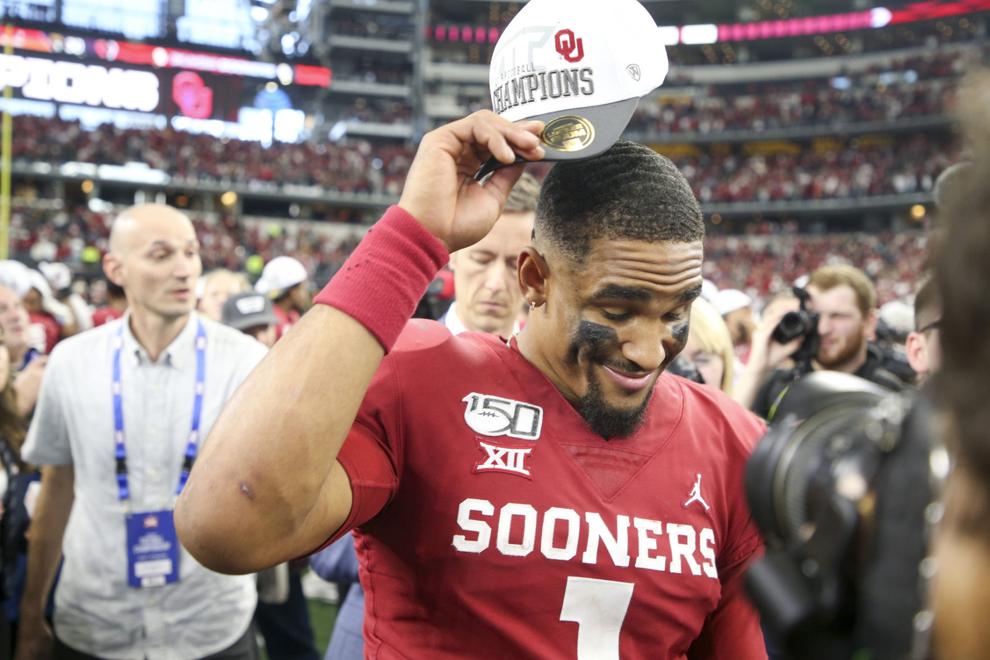 Big 12 Championship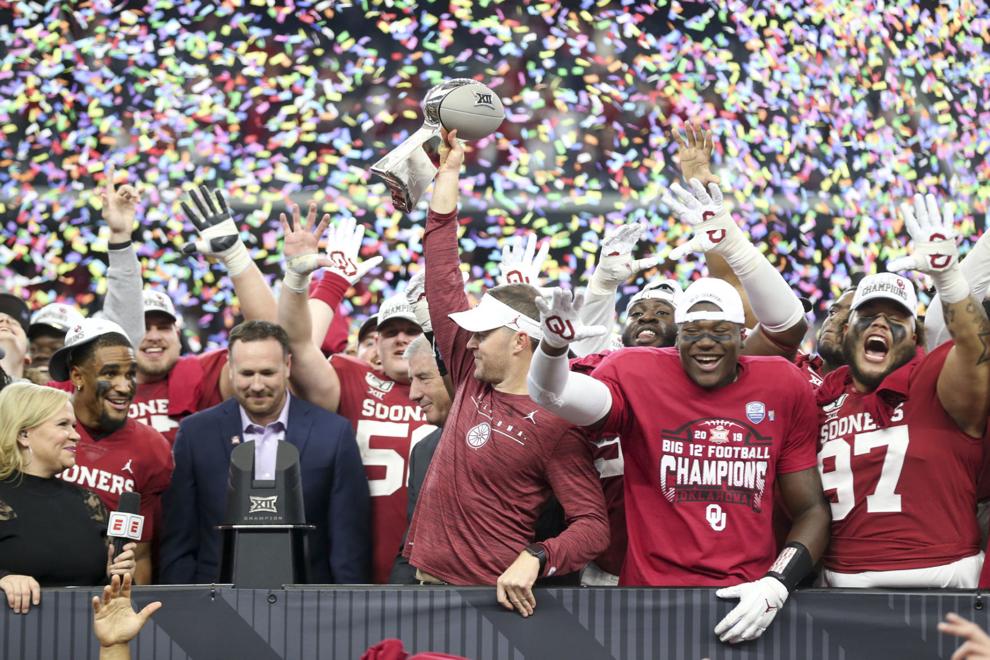 OU FOOTBALL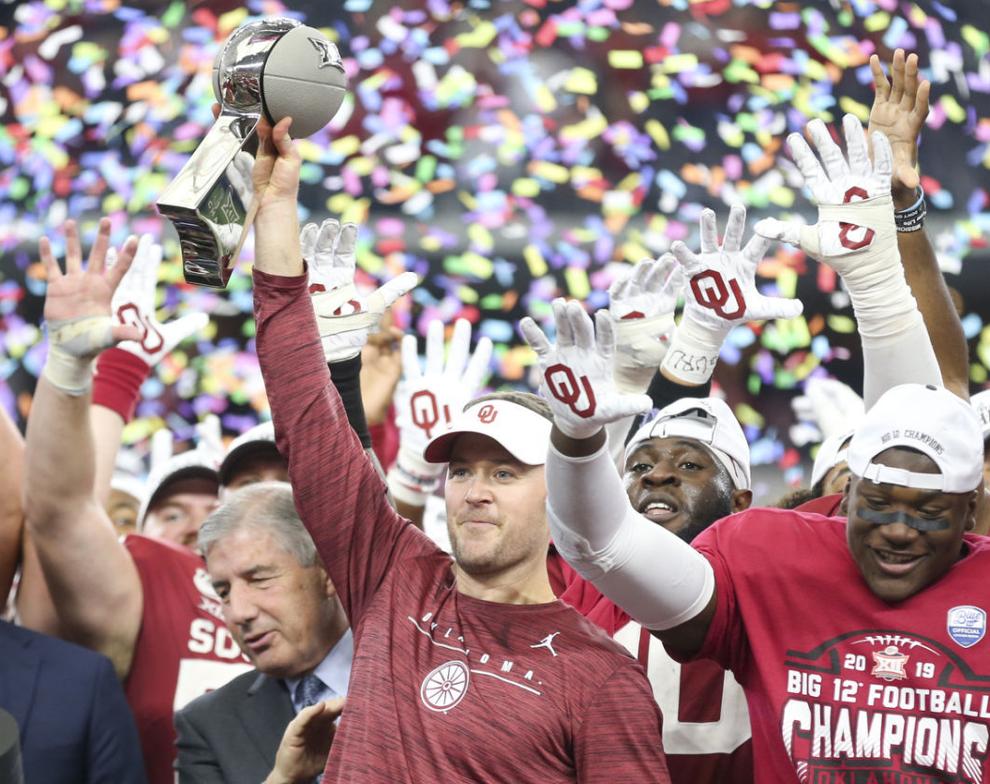 Big 12 Championship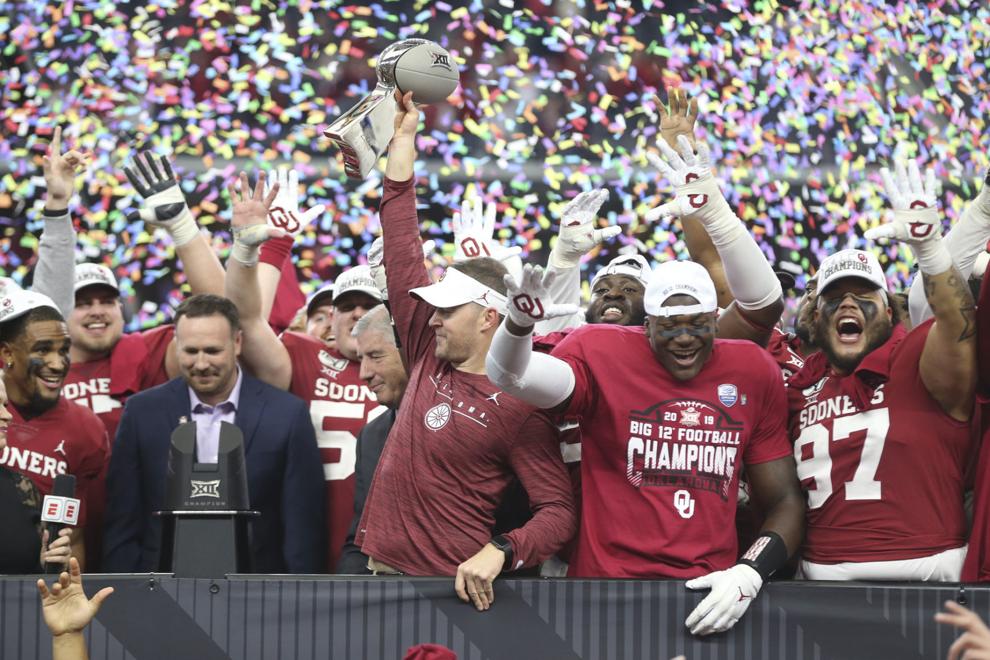 Big 12 Championship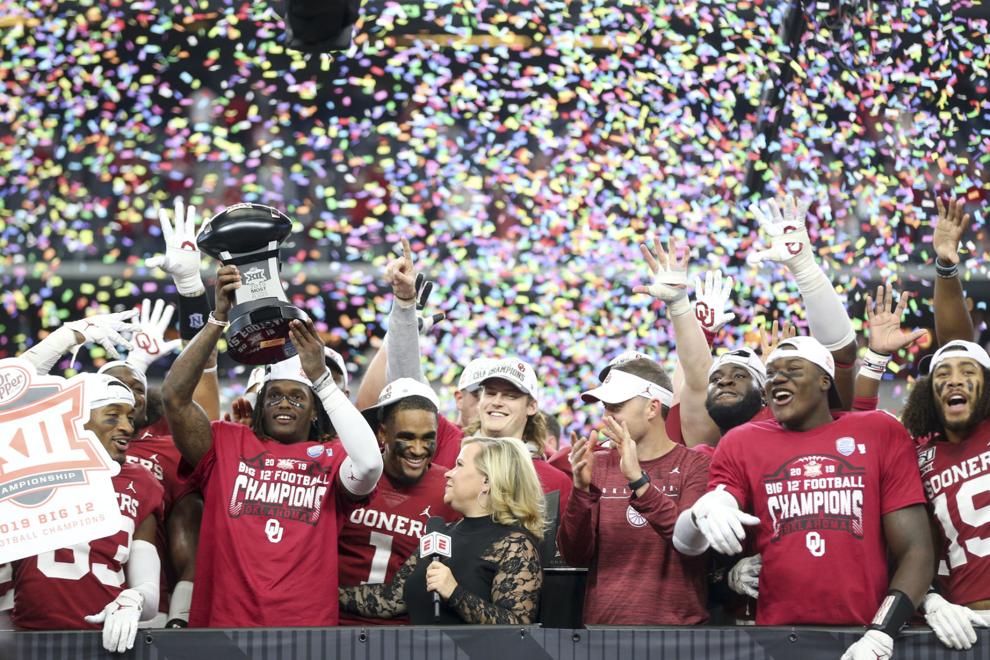 Big 12 Championship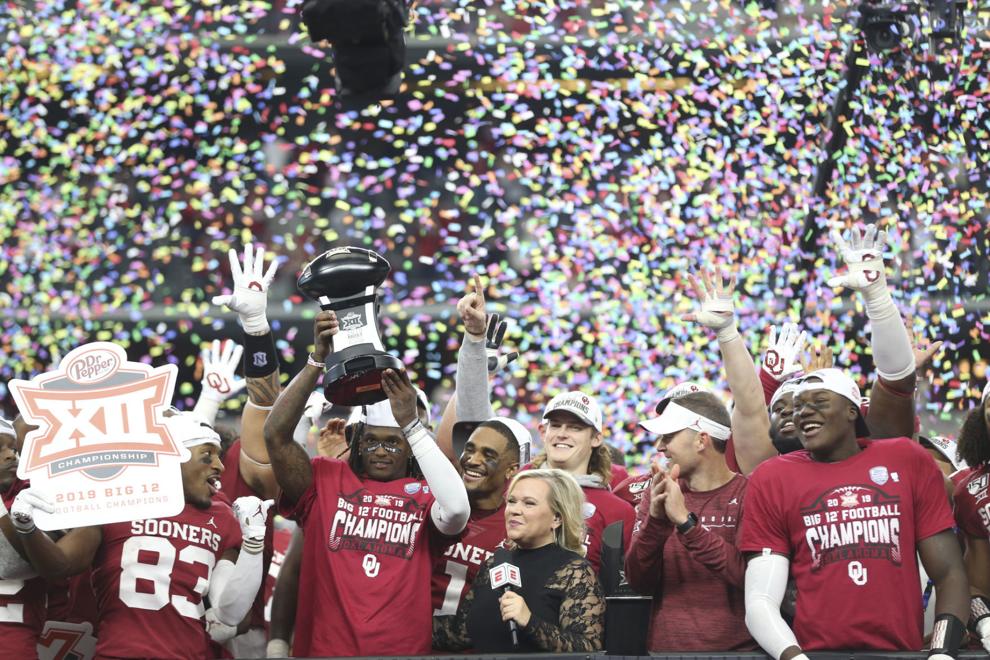 Big 12 Championship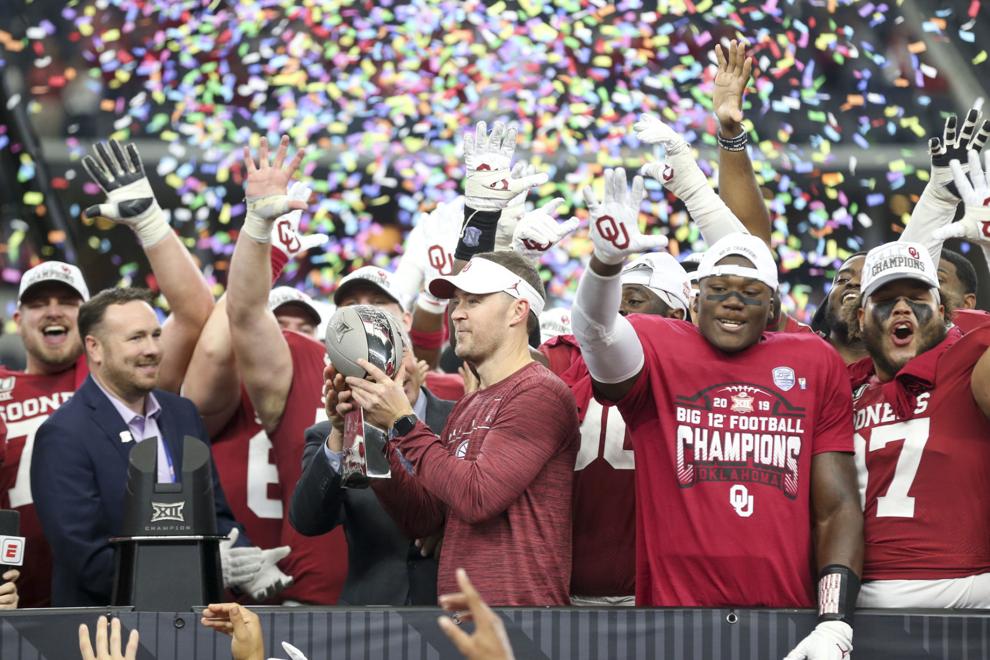 Big 12 Championship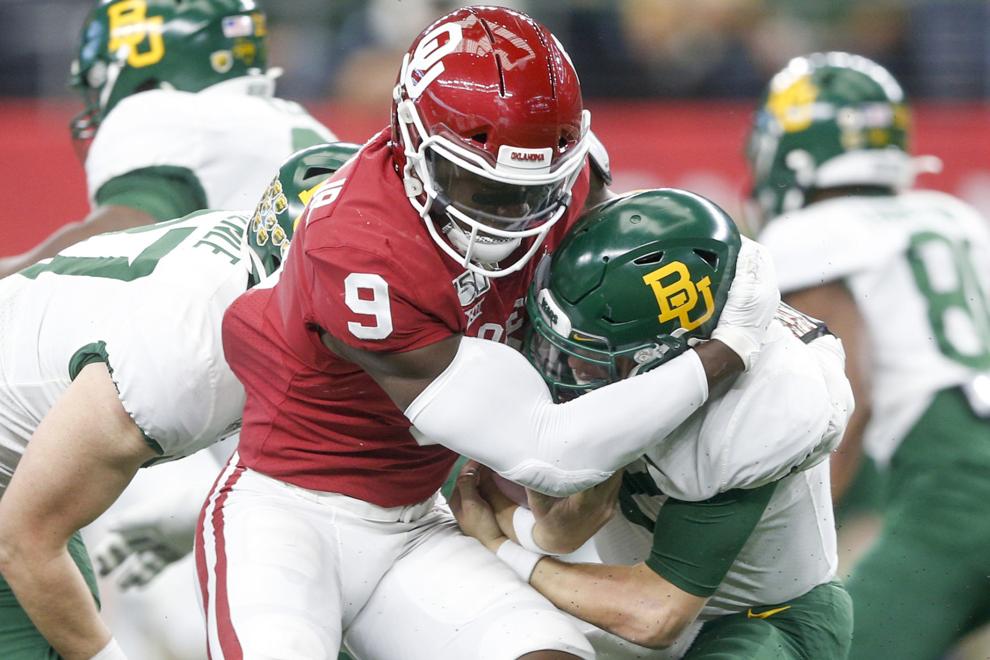 Big 12 Championship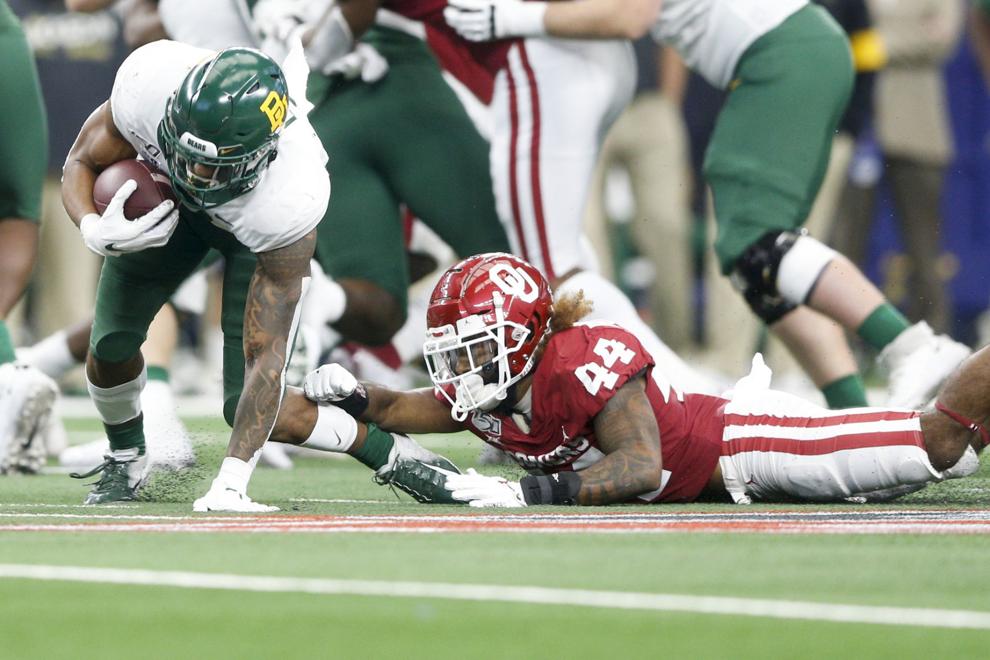 Big 12 Championship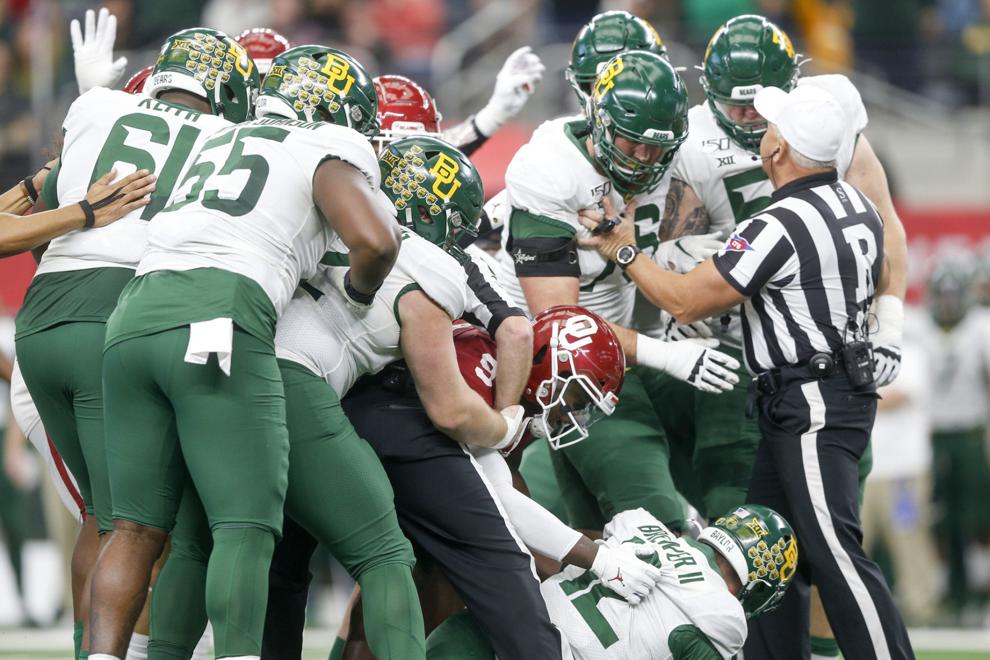 Big 12 Championship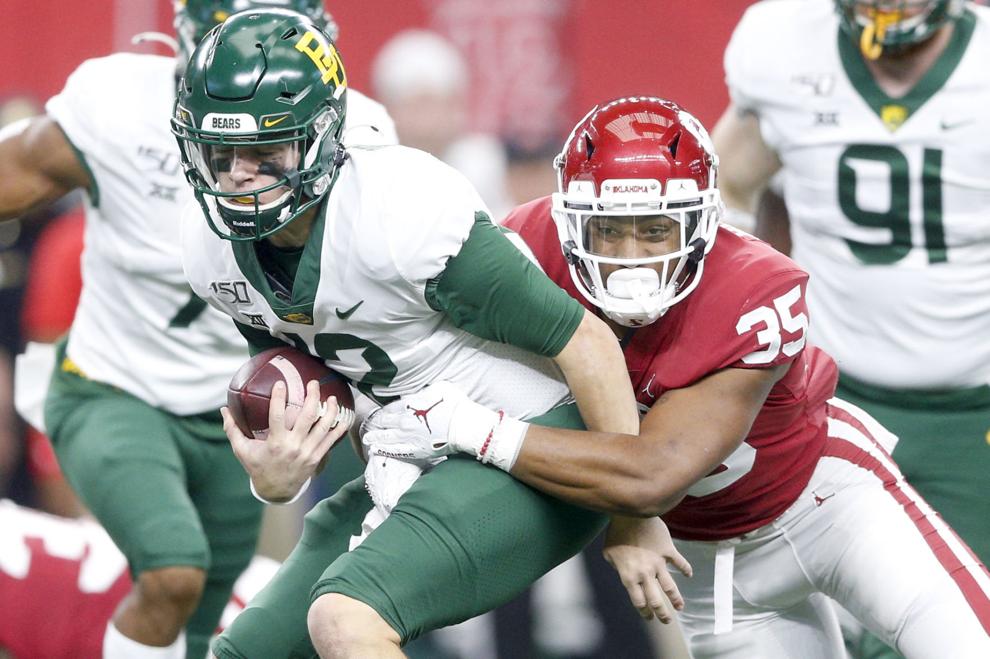 Big 12 Championship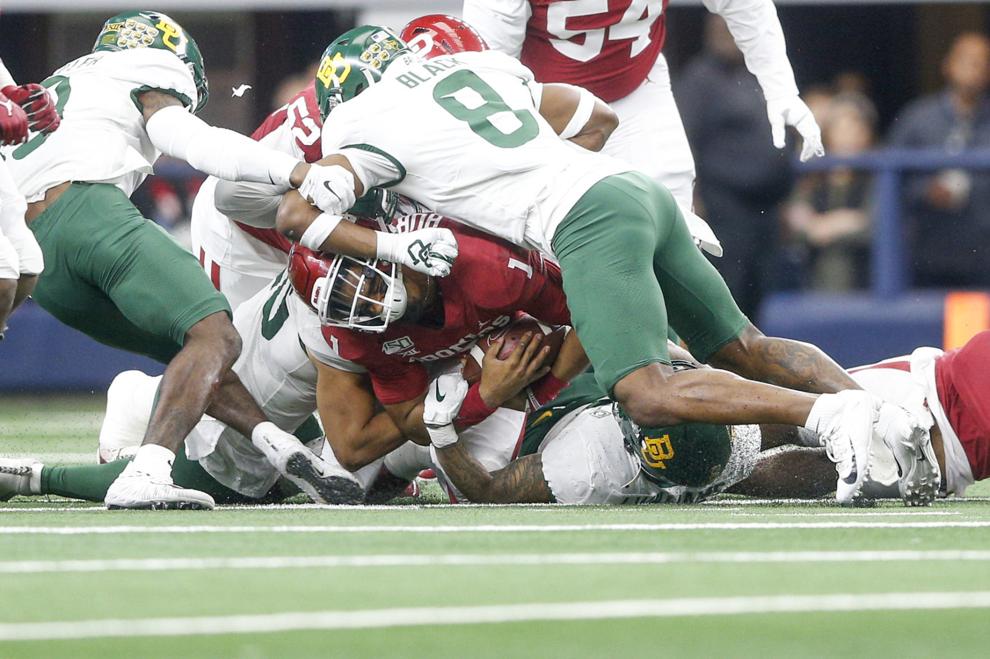 Big 12 Championship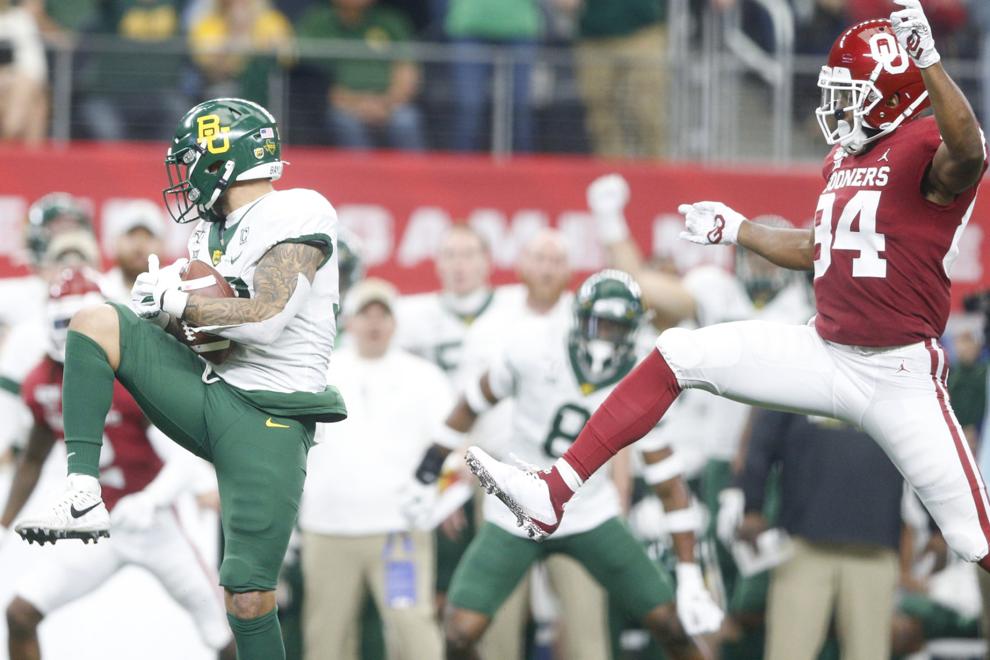 Big 12 Championship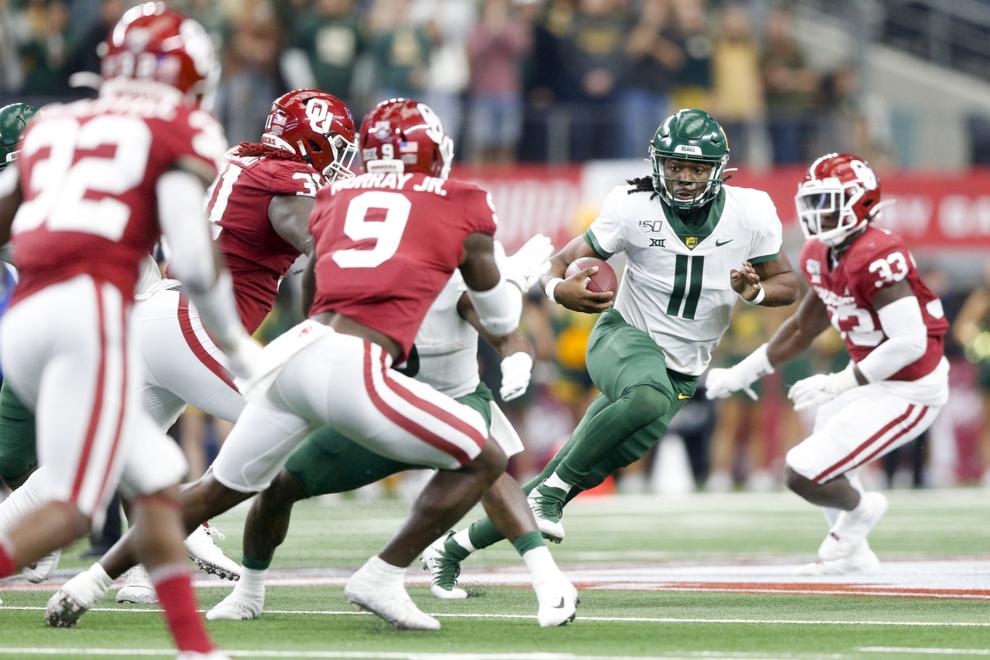 OU FOOTBALL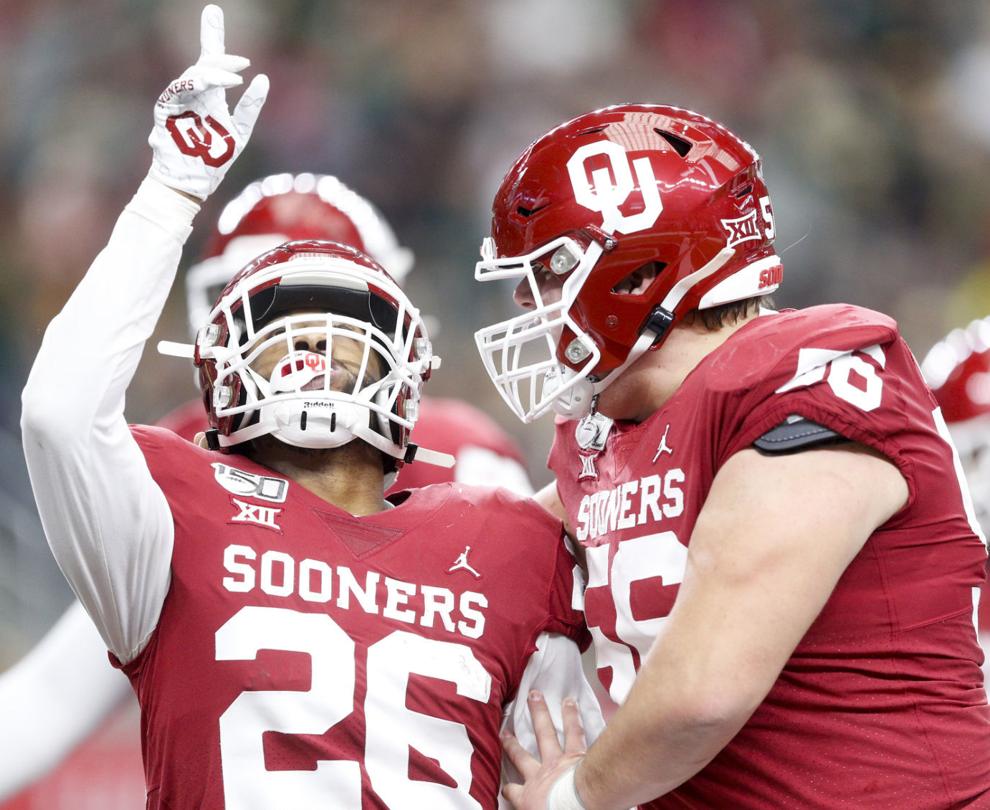 Big 12 Championship
Big 12 Championship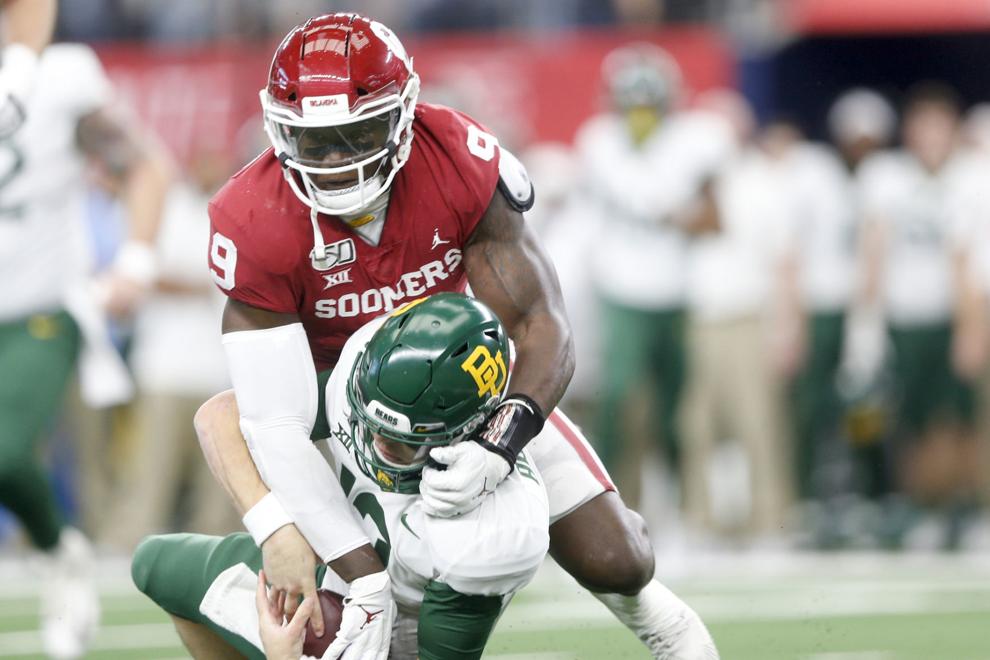 Big 12 Championship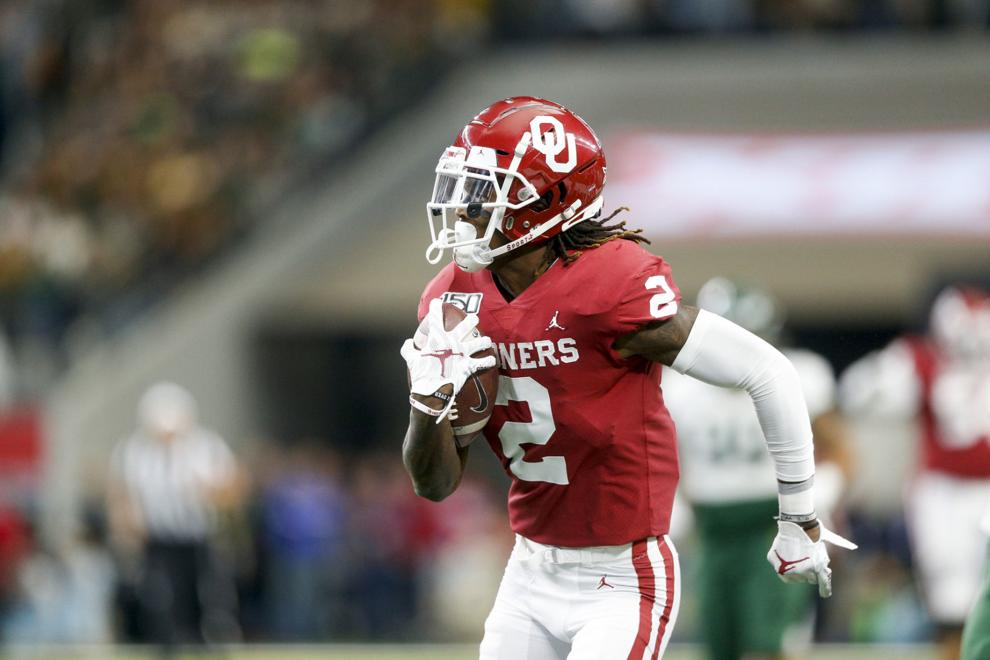 Big 12 Championship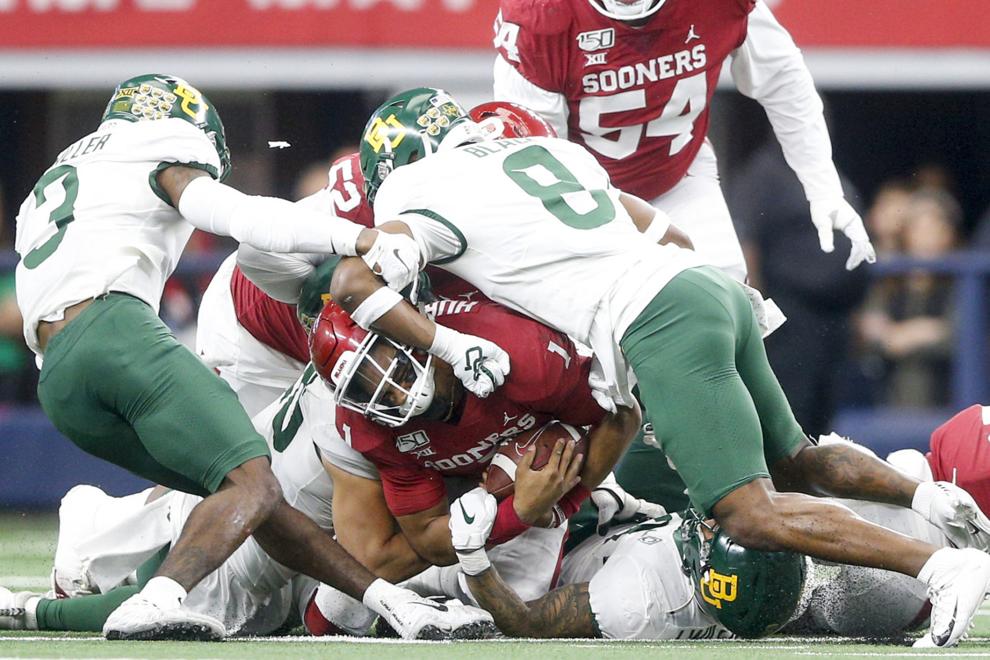 Big 12 Championship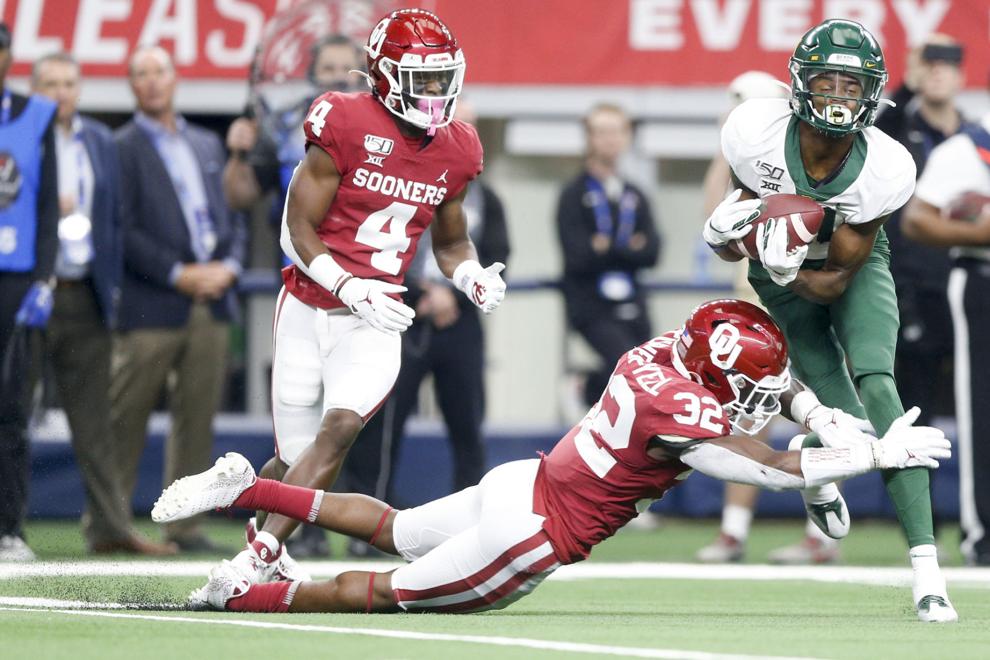 Big 12 Championship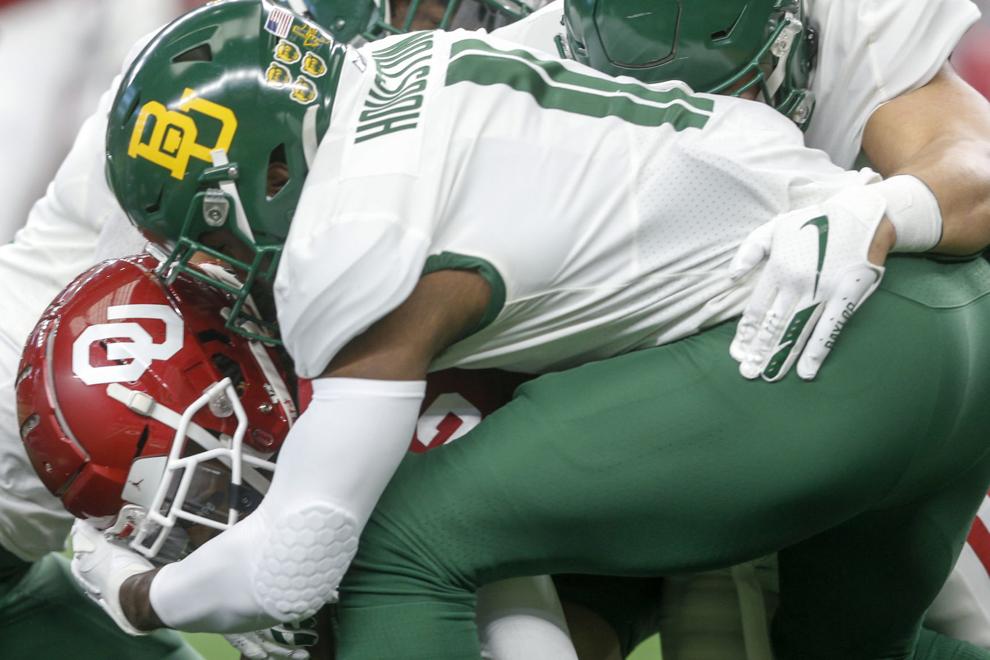 Big 12 Championship
Big 12 Championship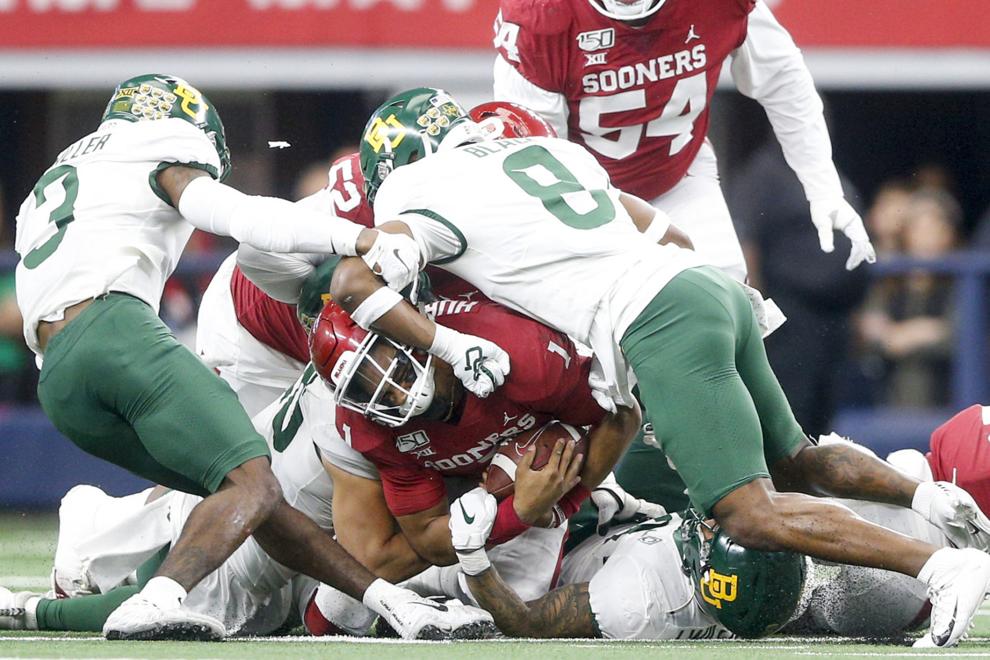 Big 12 Championship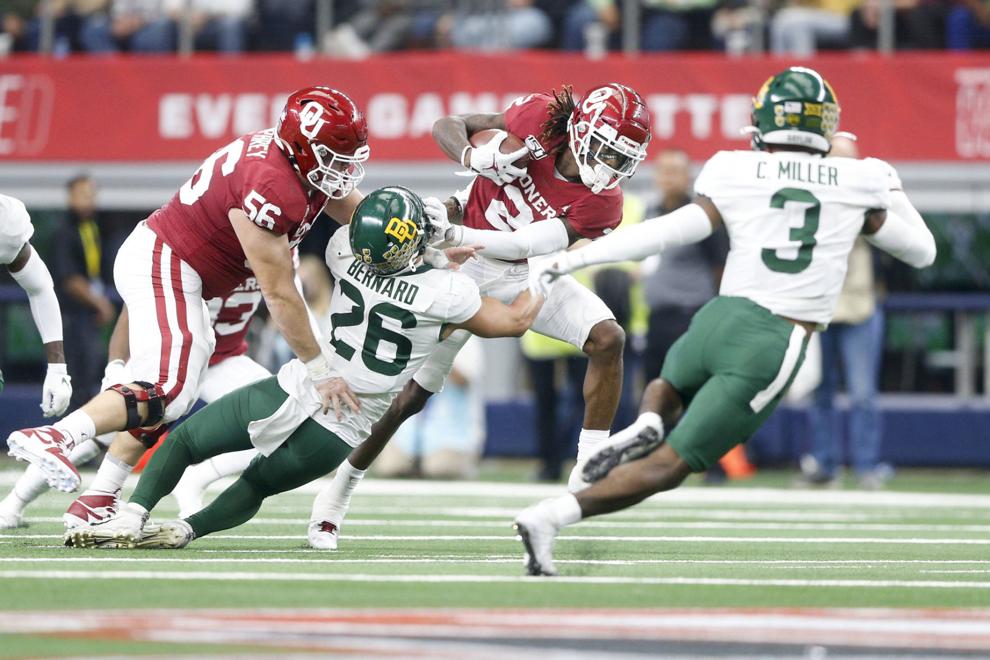 Big 12 Championship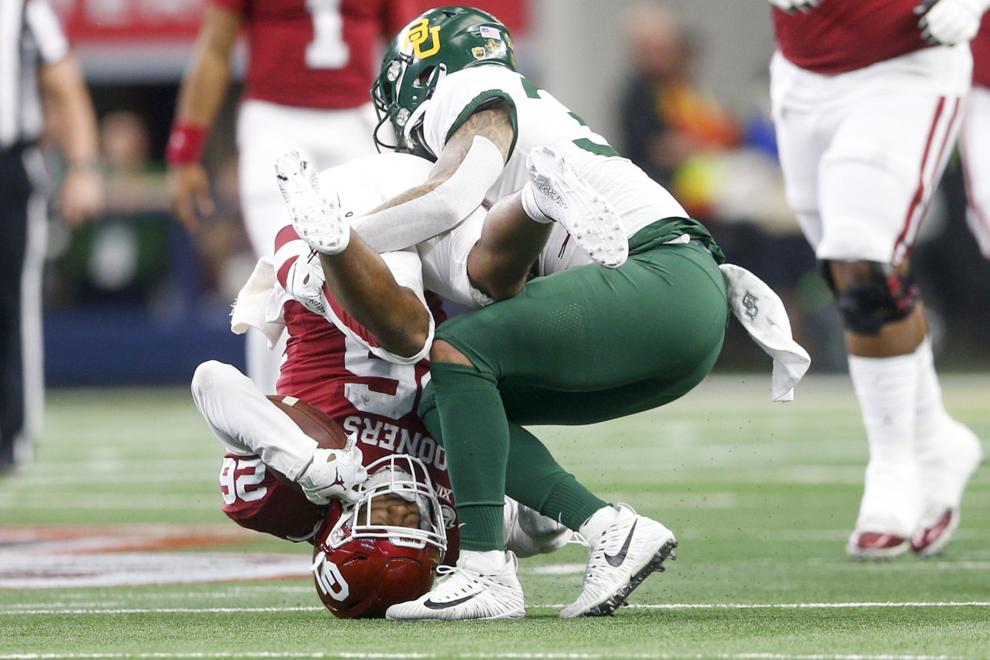 Big 12 Championship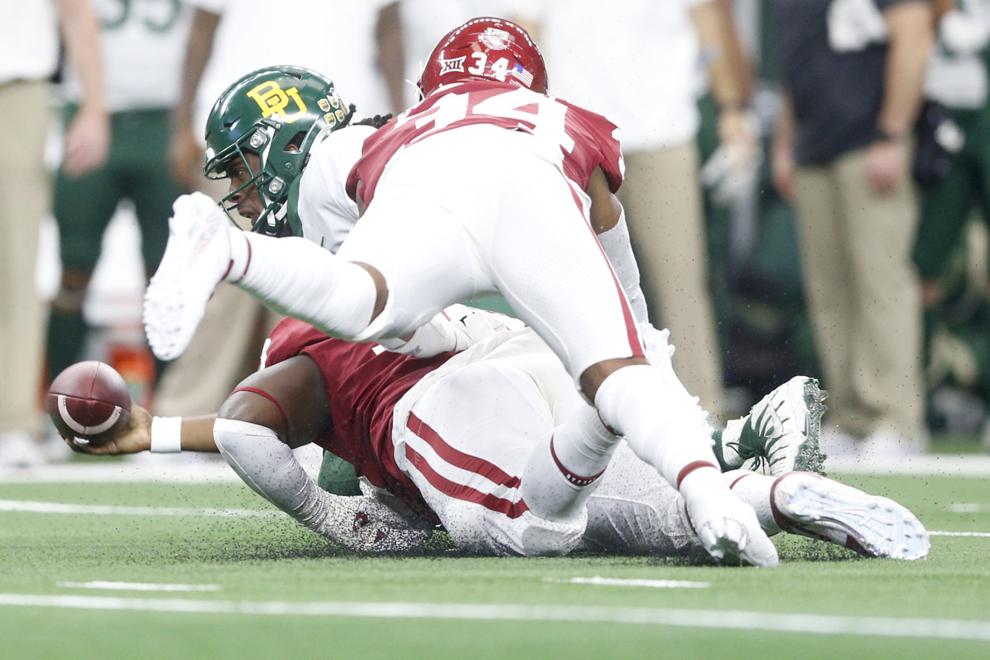 Big 12 Championship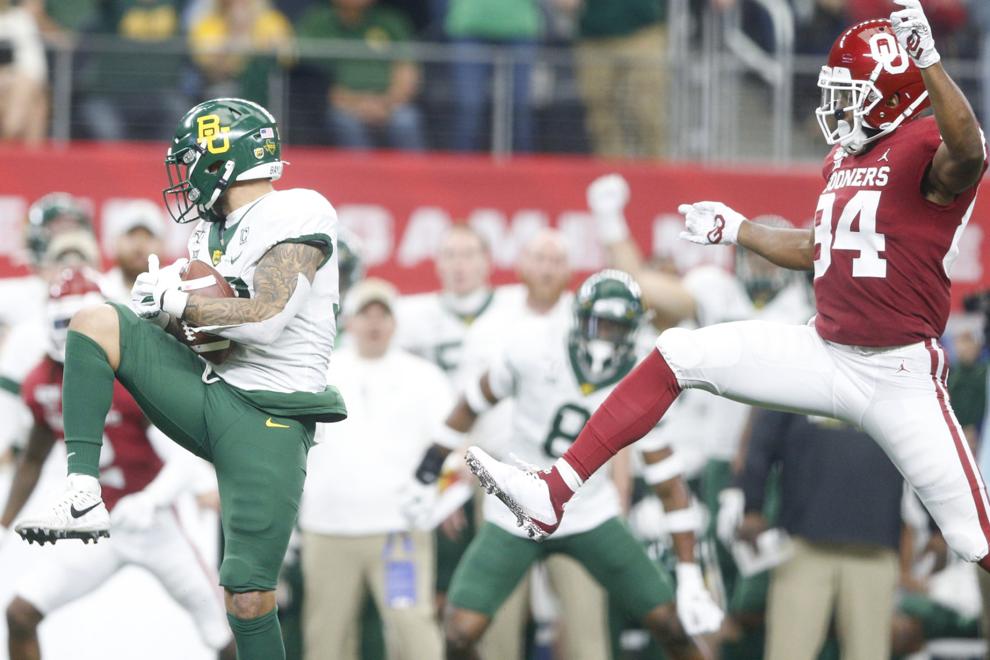 Big 12 Championship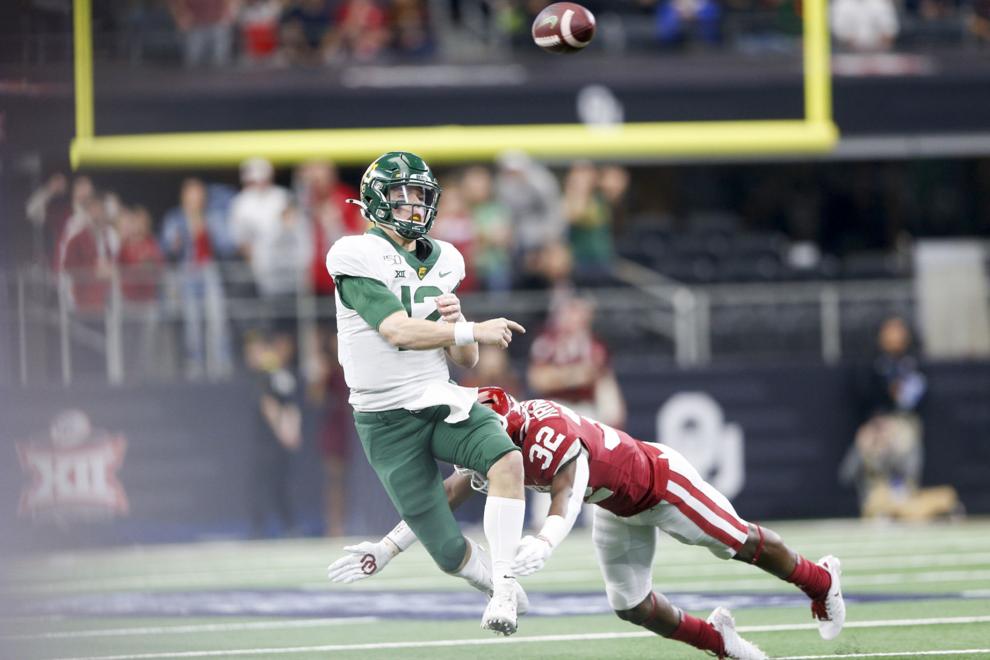 Big 12 Championship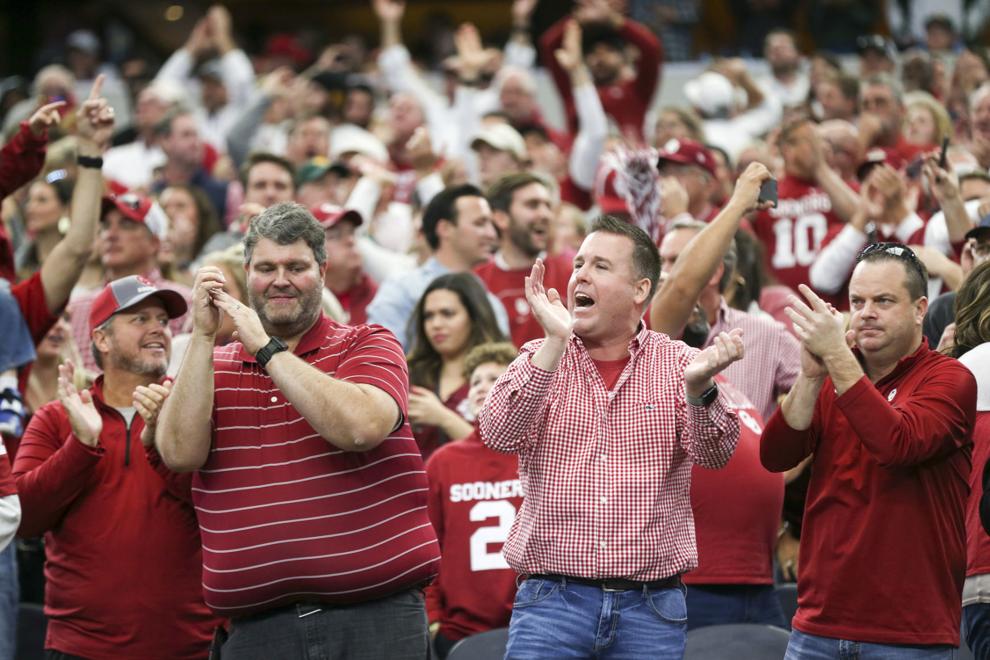 Big 12 Championship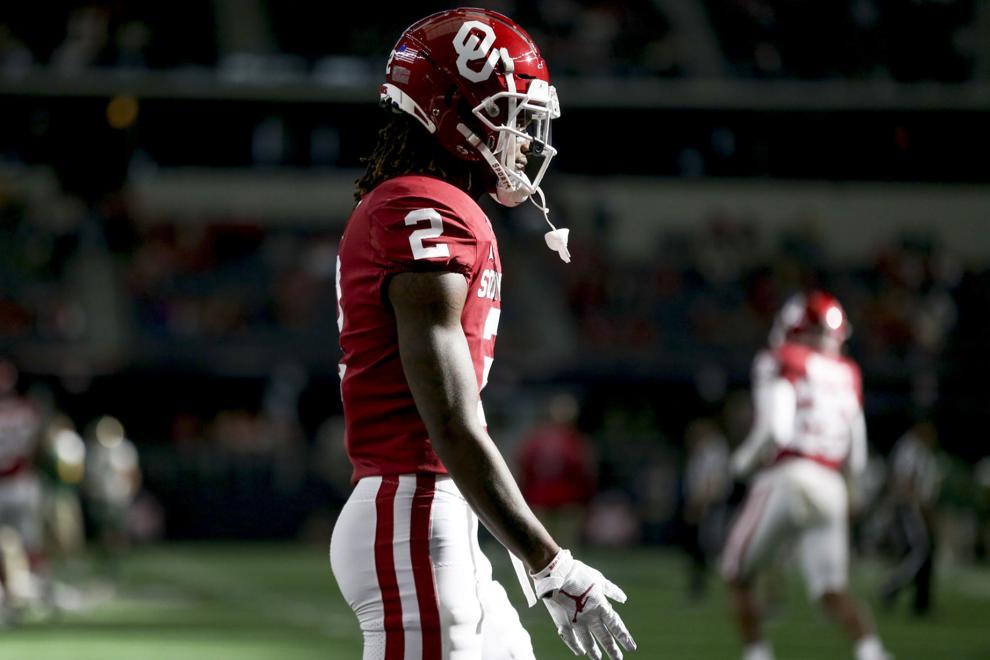 Big 12 Championship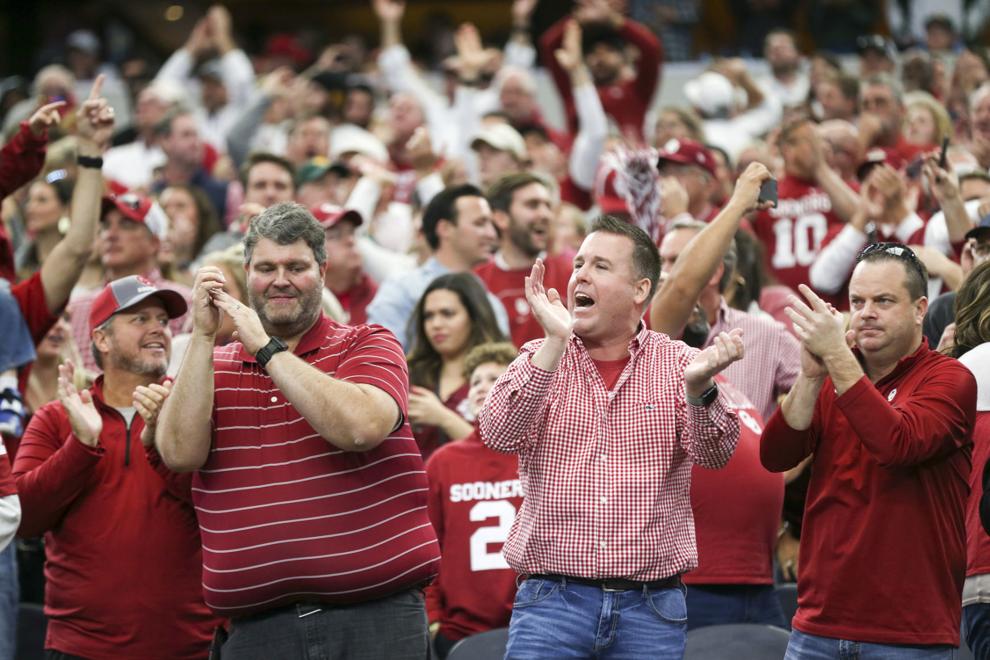 Big 12 Championship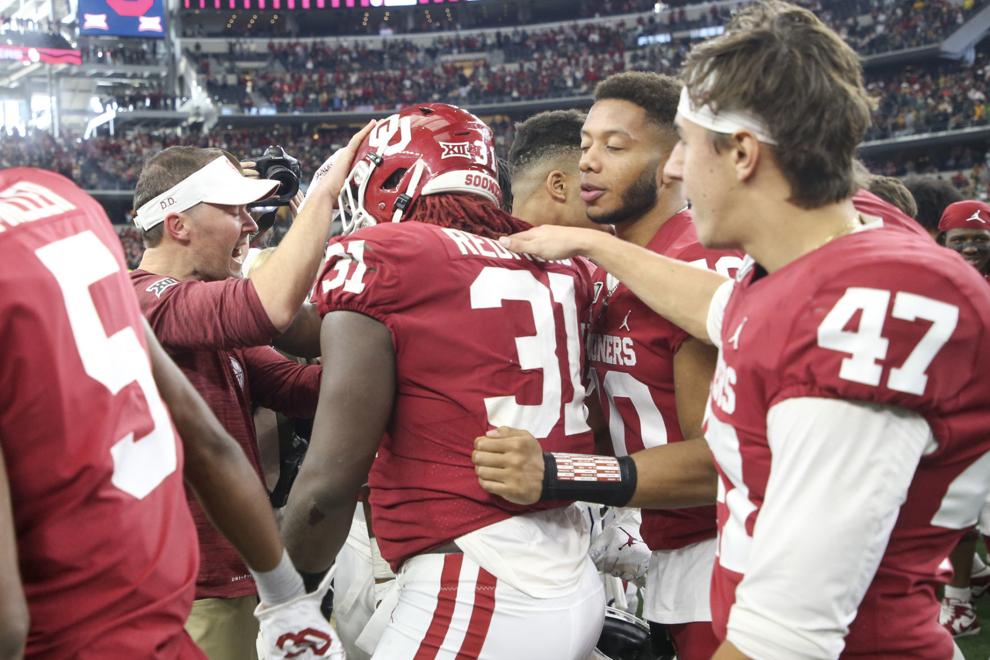 Big 12 Championship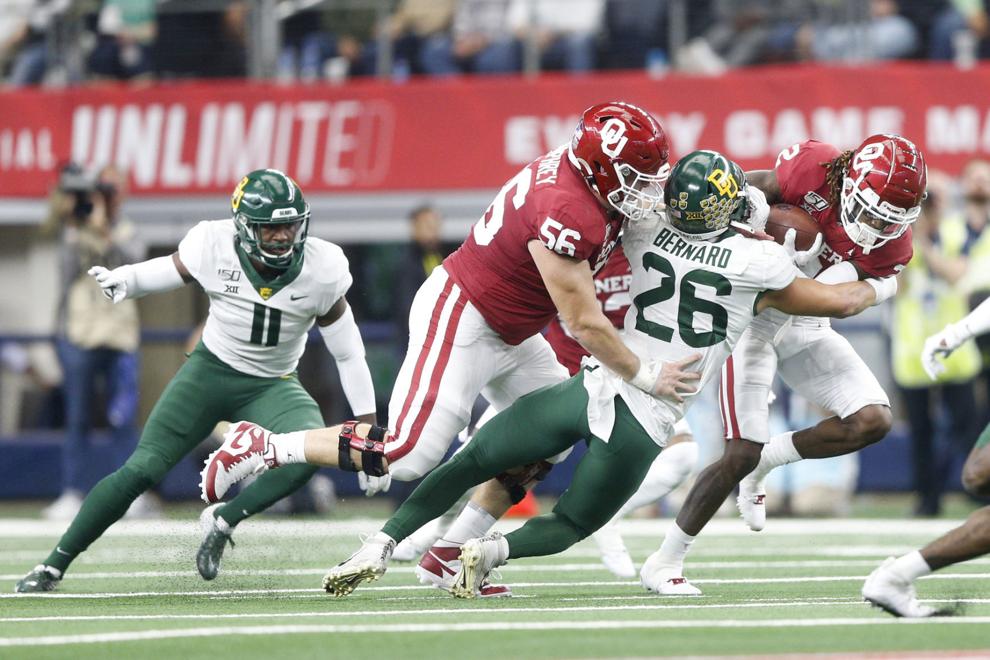 Big 12 Championship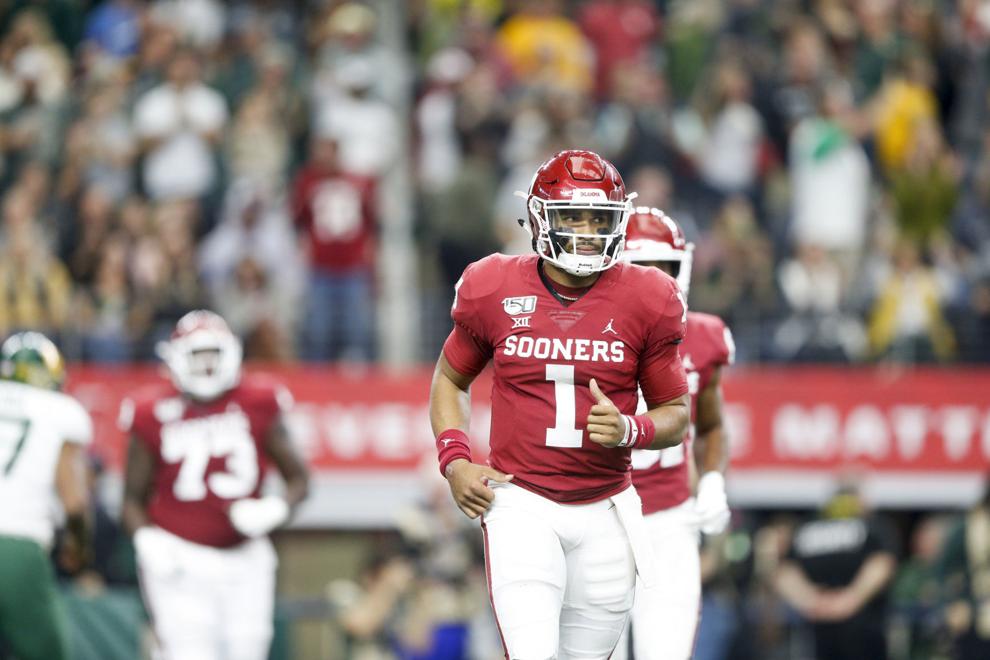 Big 12 Championship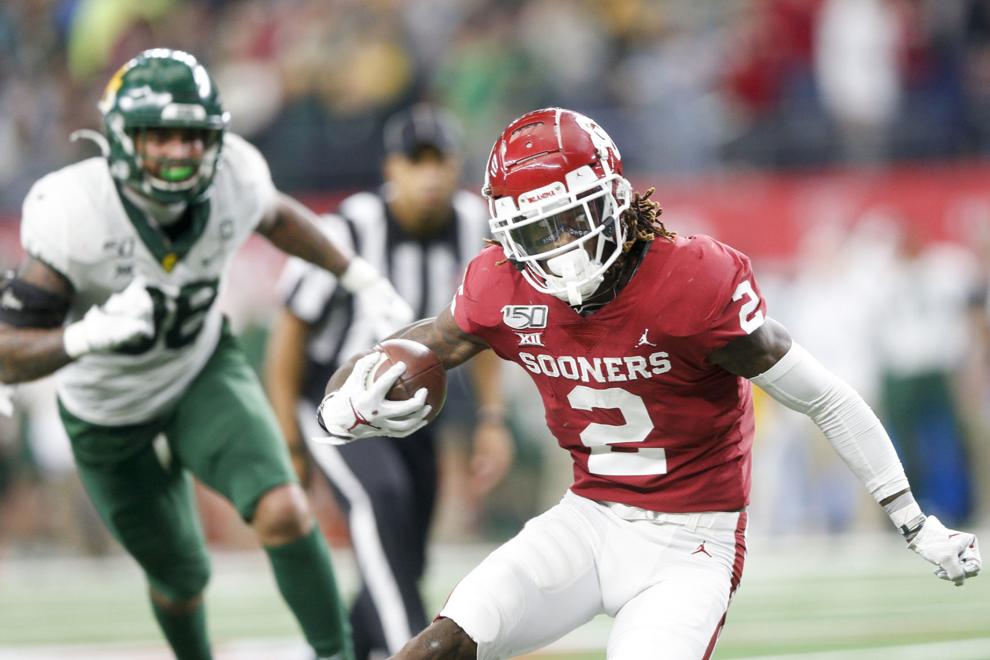 Big 12 Championship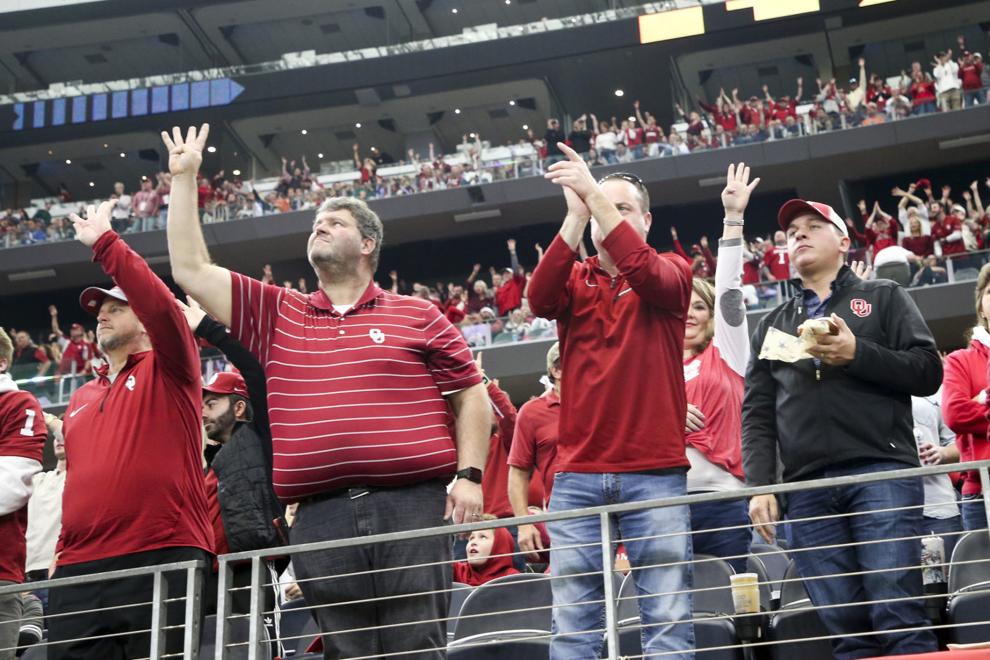 Big 12 Championship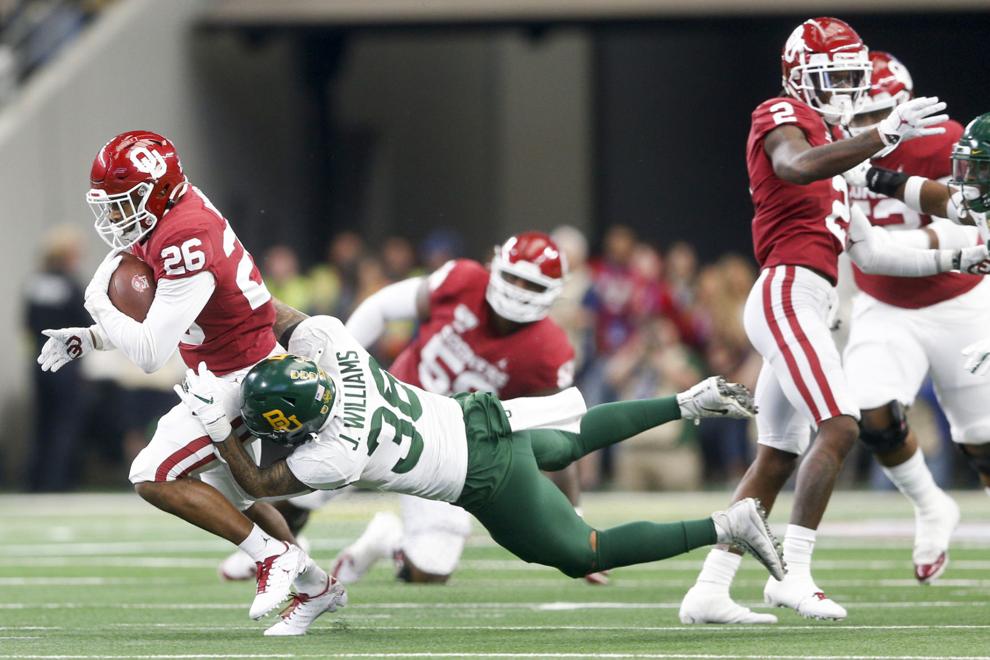 Big 12 Championship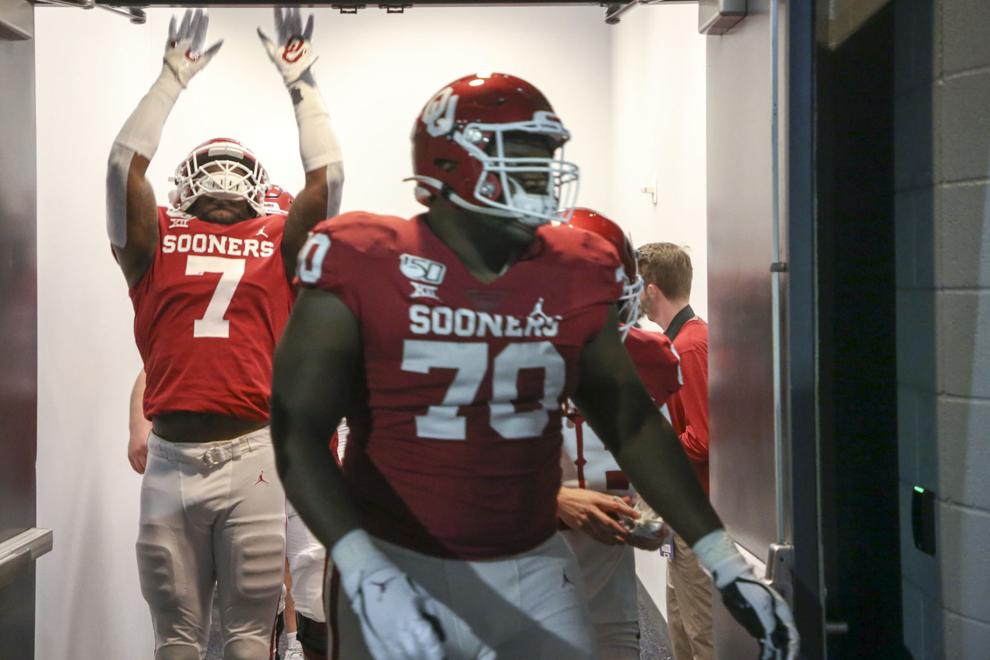 Big 12 Championship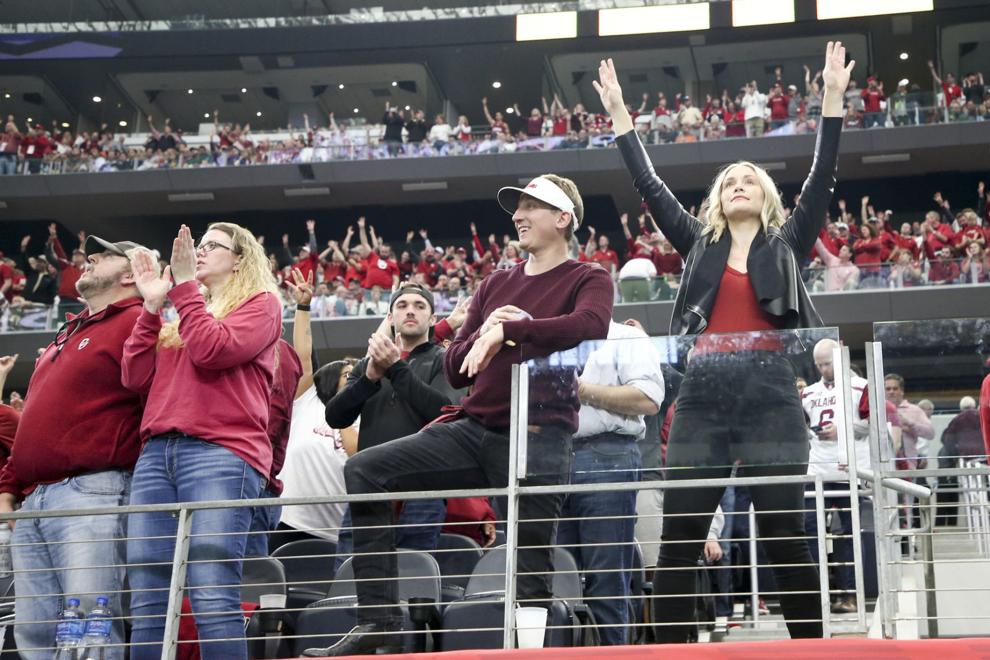 Big 12 Championship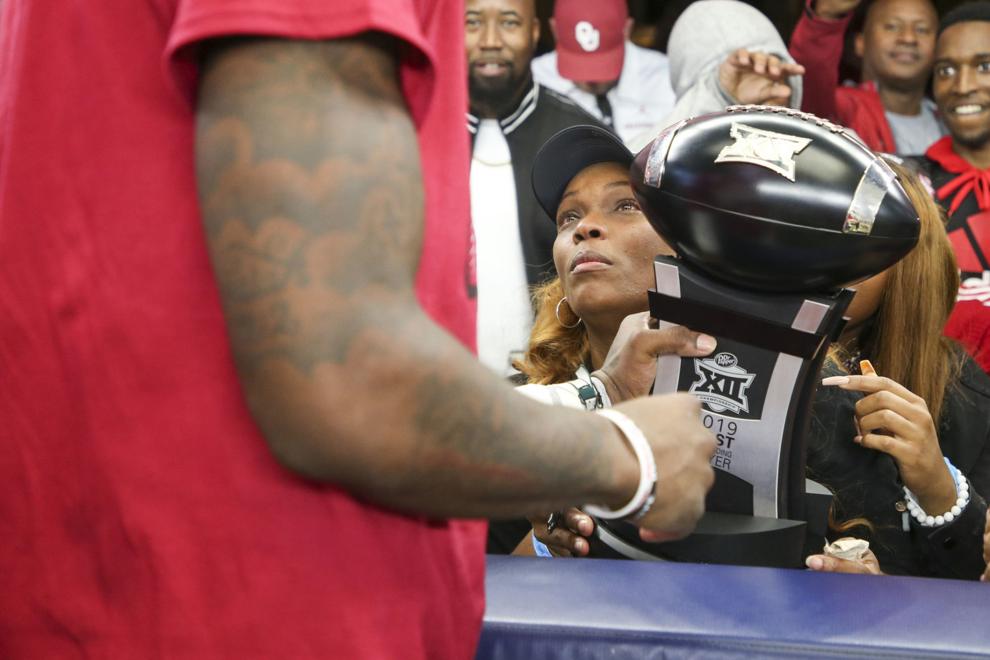 Big 12 Championship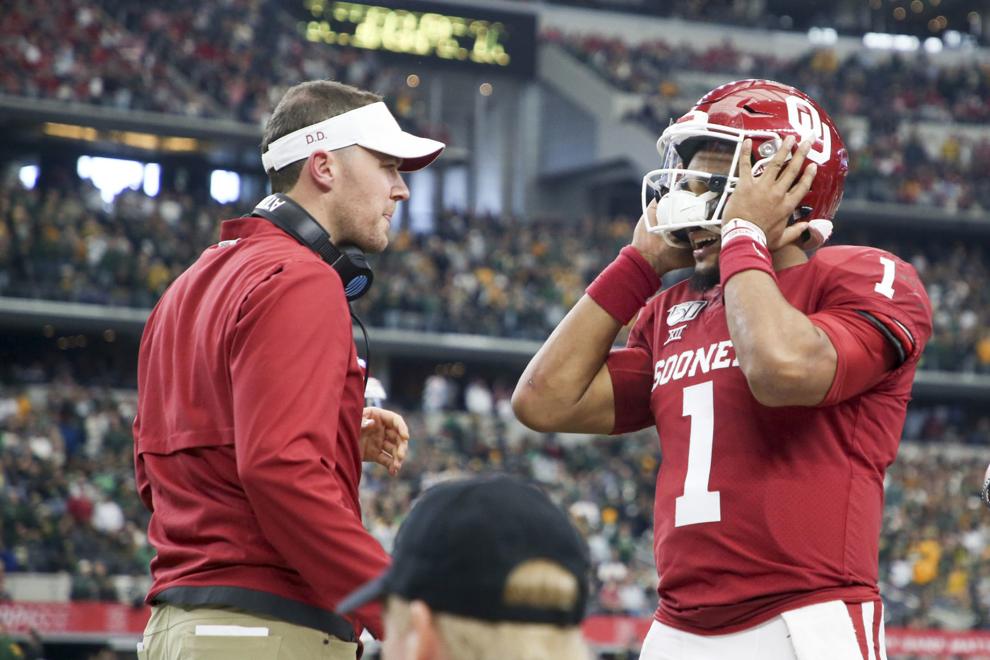 Big 12 Championship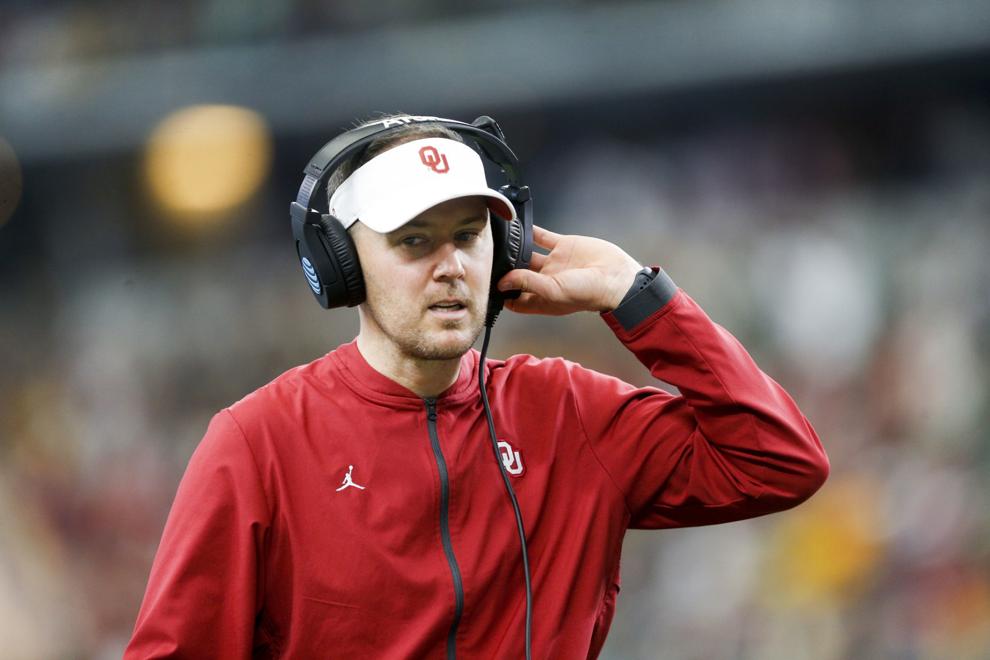 Big 12 Championship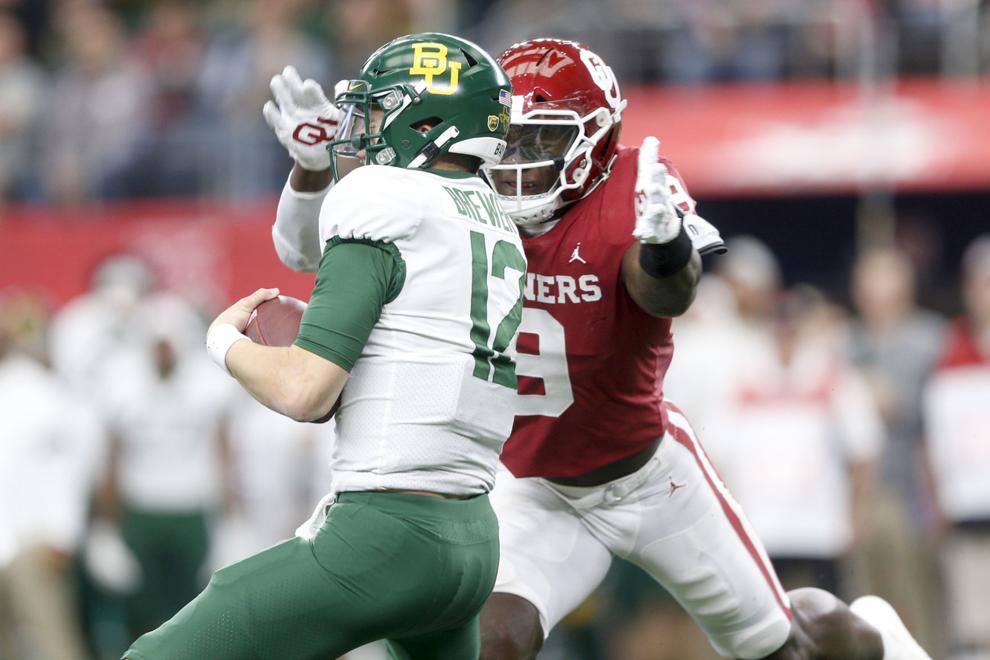 Big 12 Championship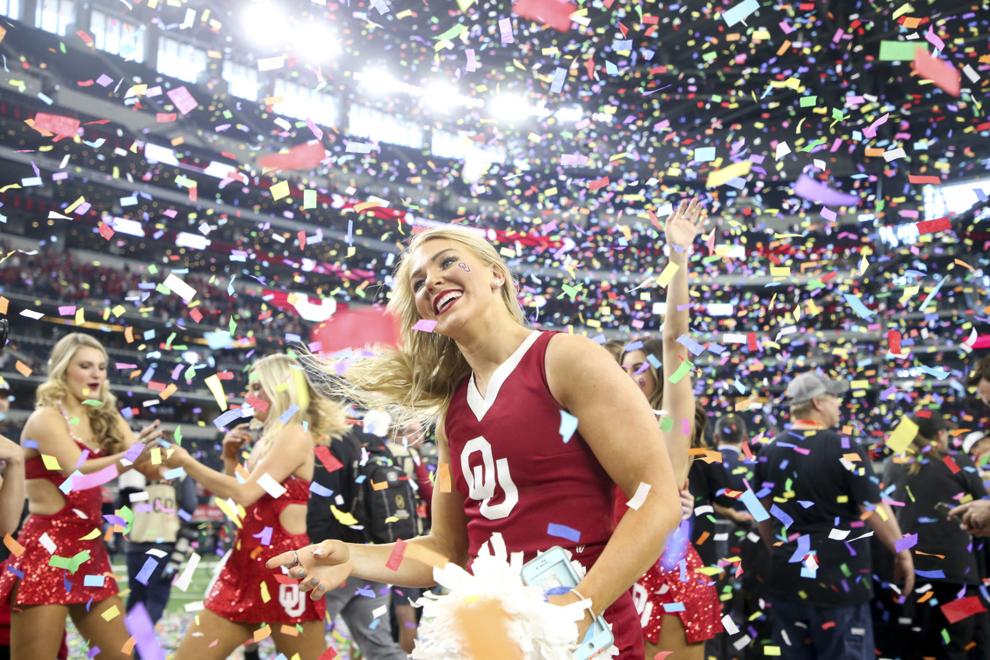 Big 12 Championship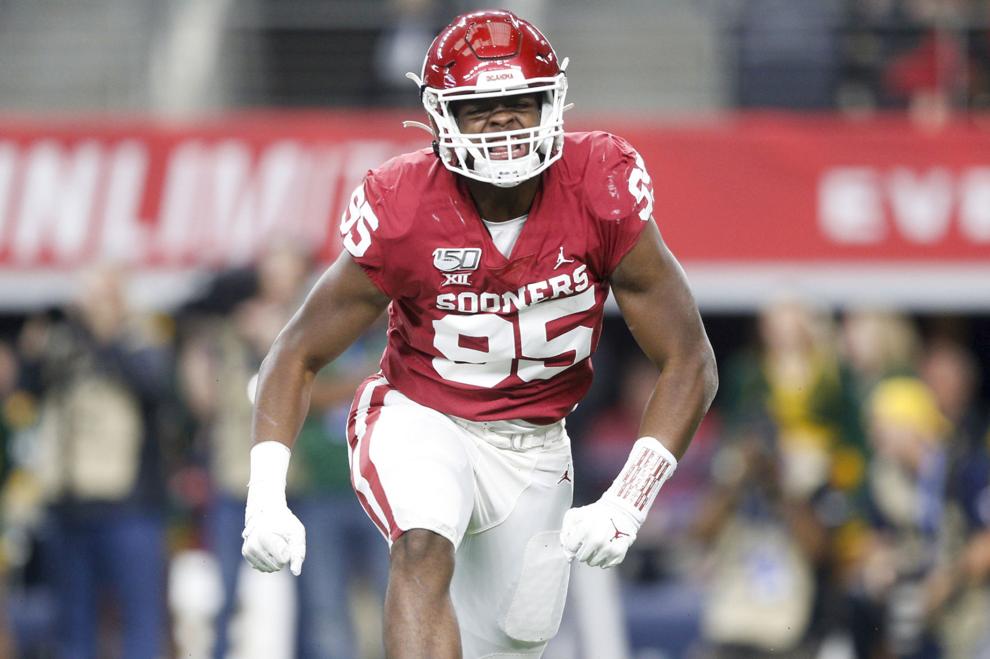 Big 12 Championship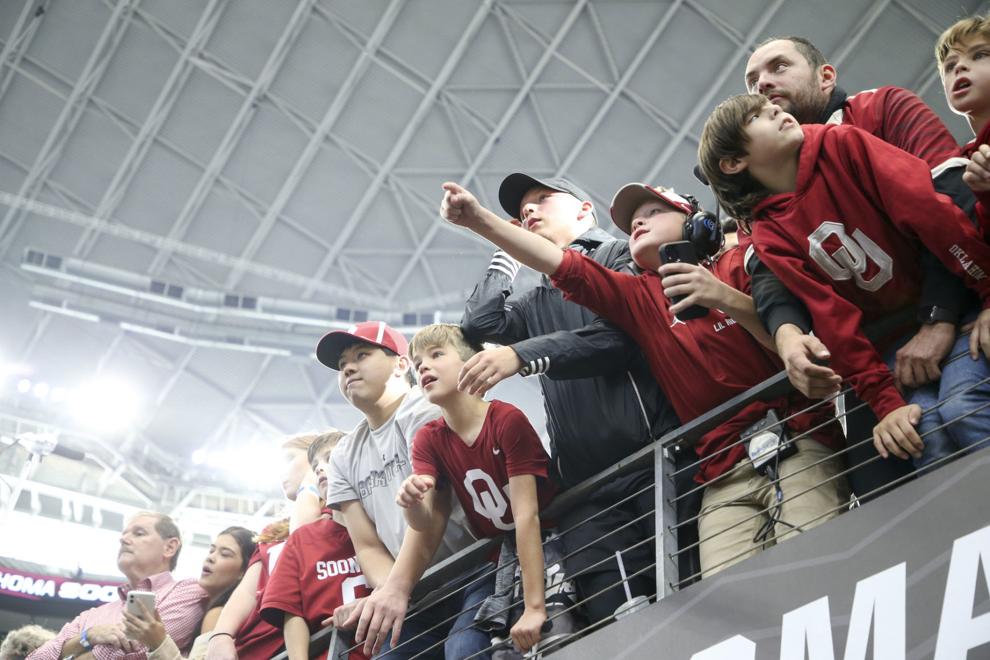 Big 12 Championship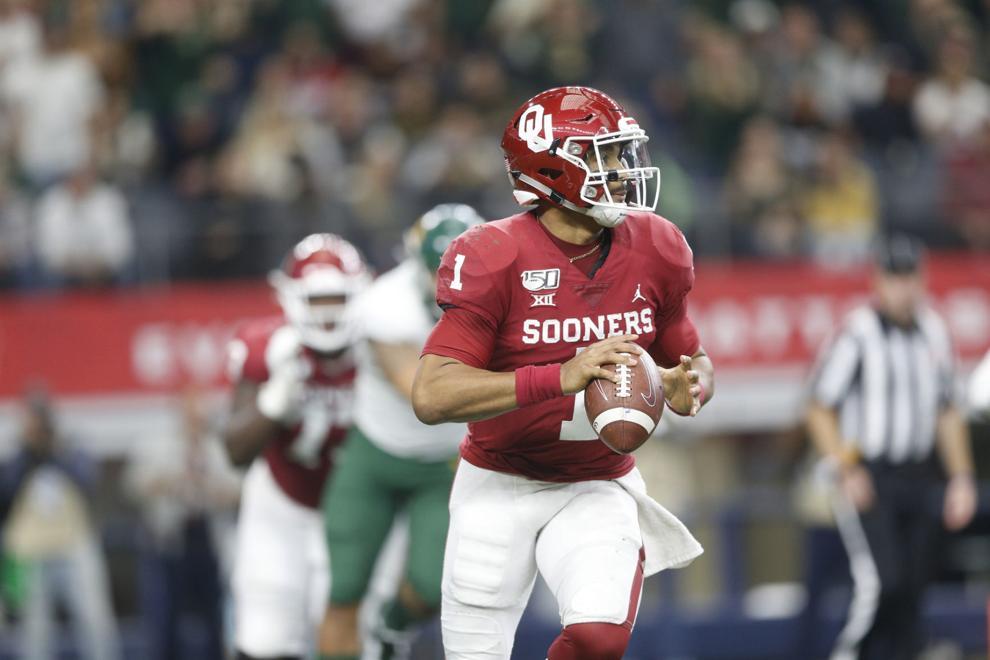 Big 12 Championship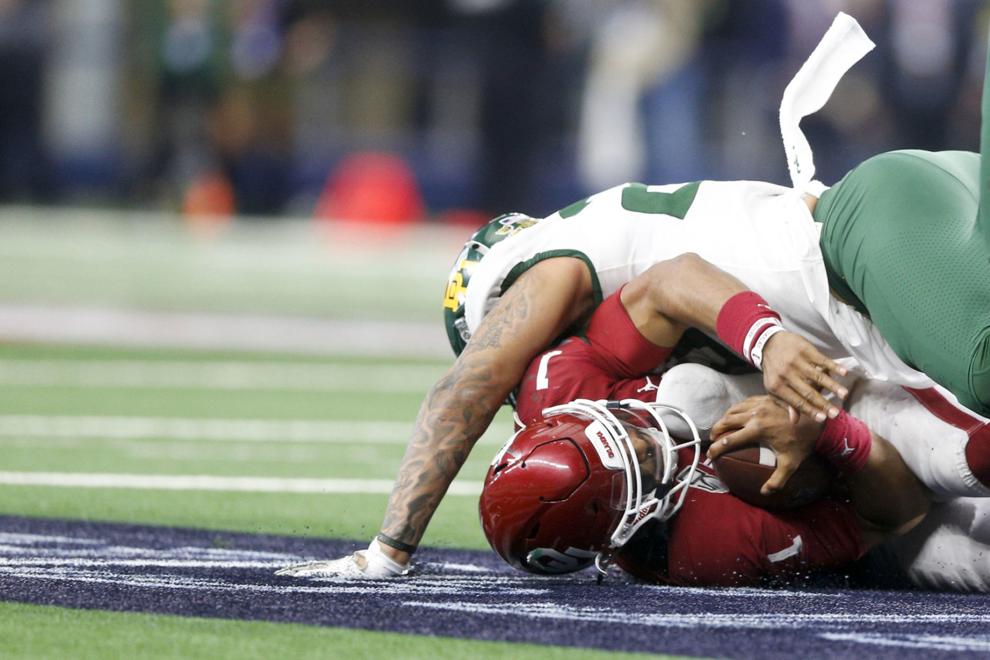 Big 12 Championship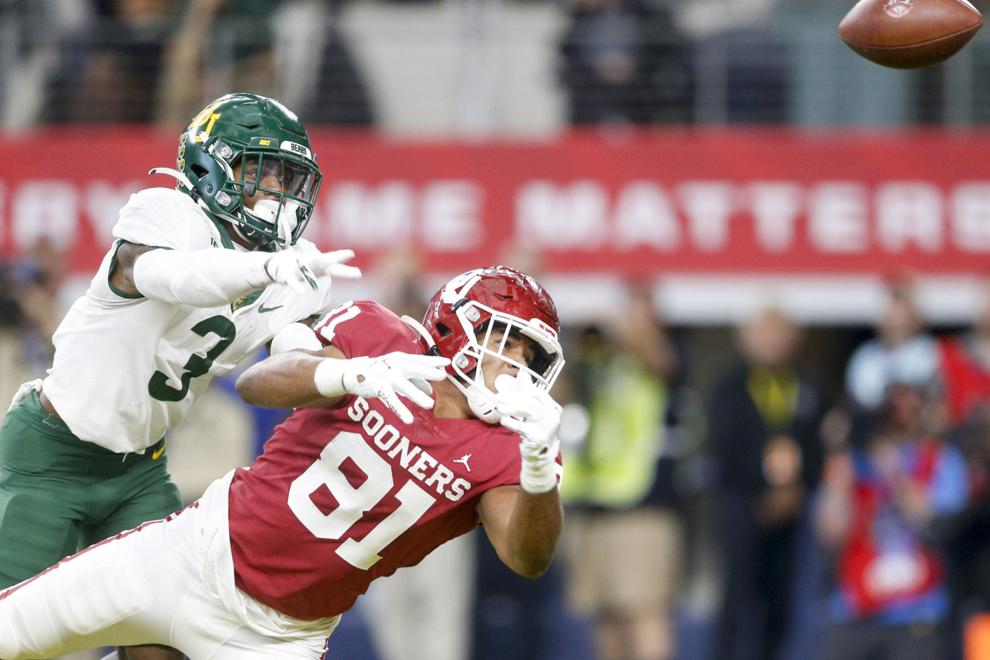 Big 12 Championship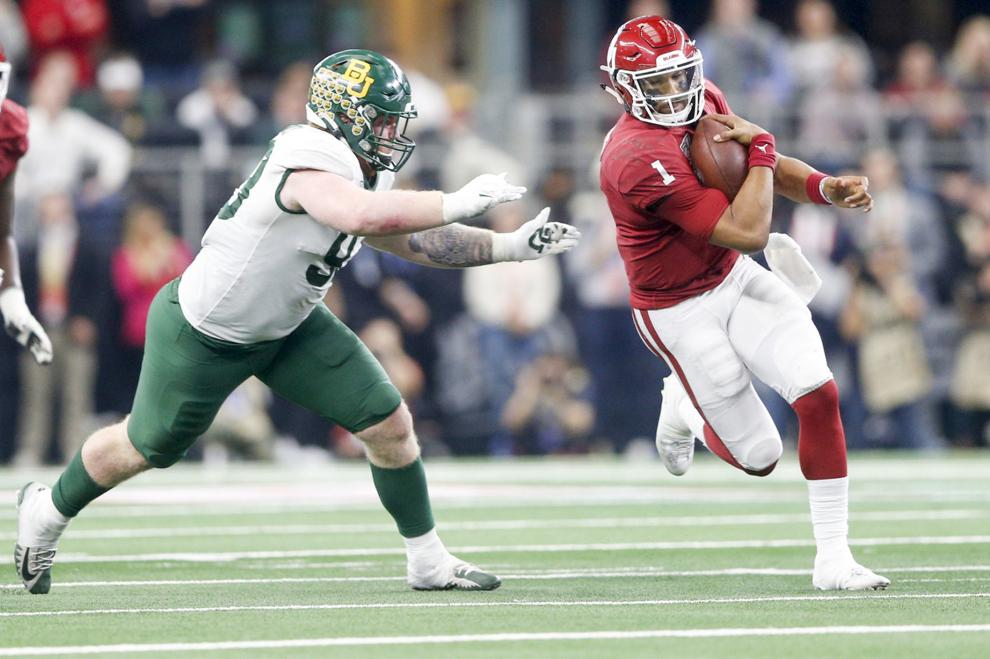 Big 12 Championship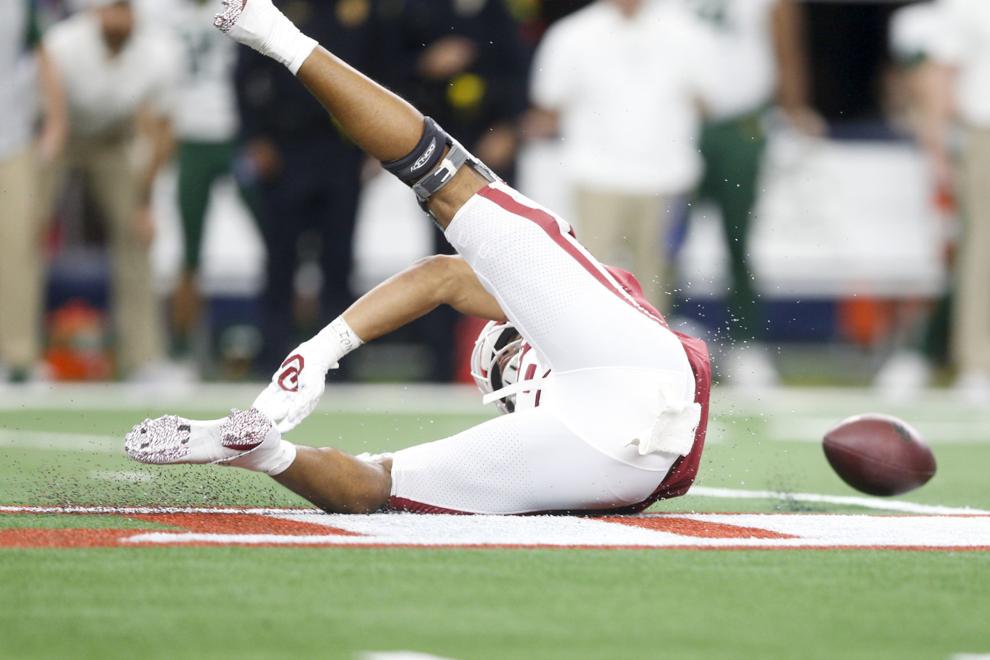 Big 12 Championship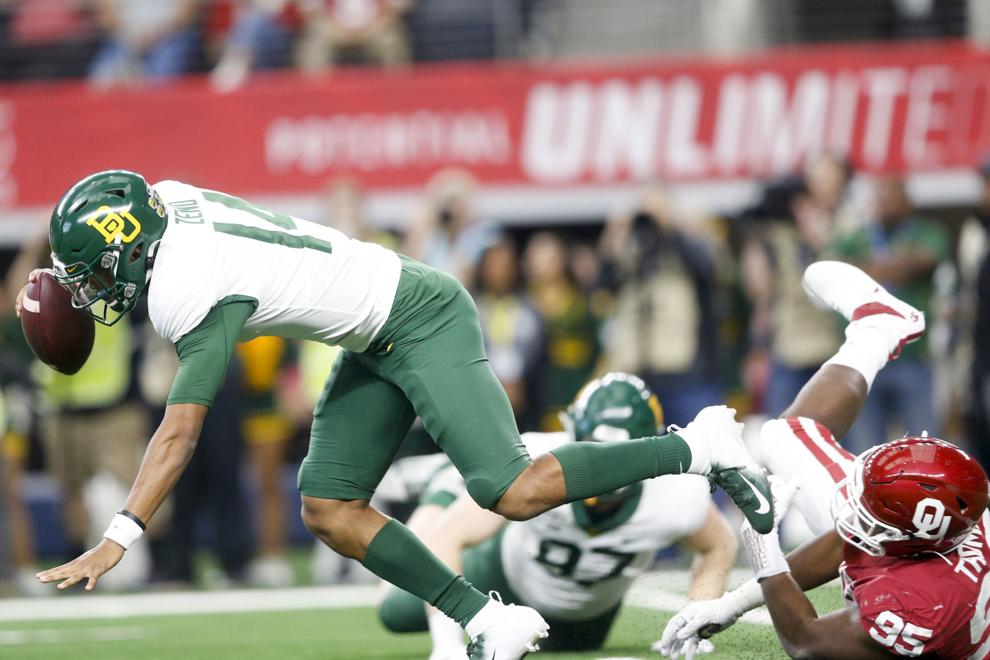 Big 12 Championship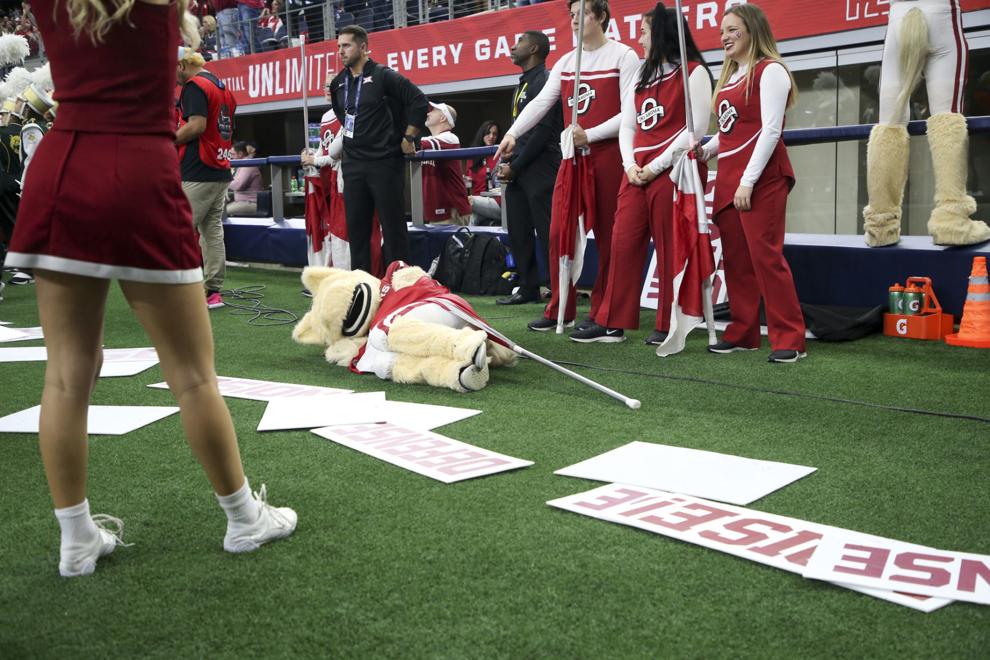 OU FOOTBALL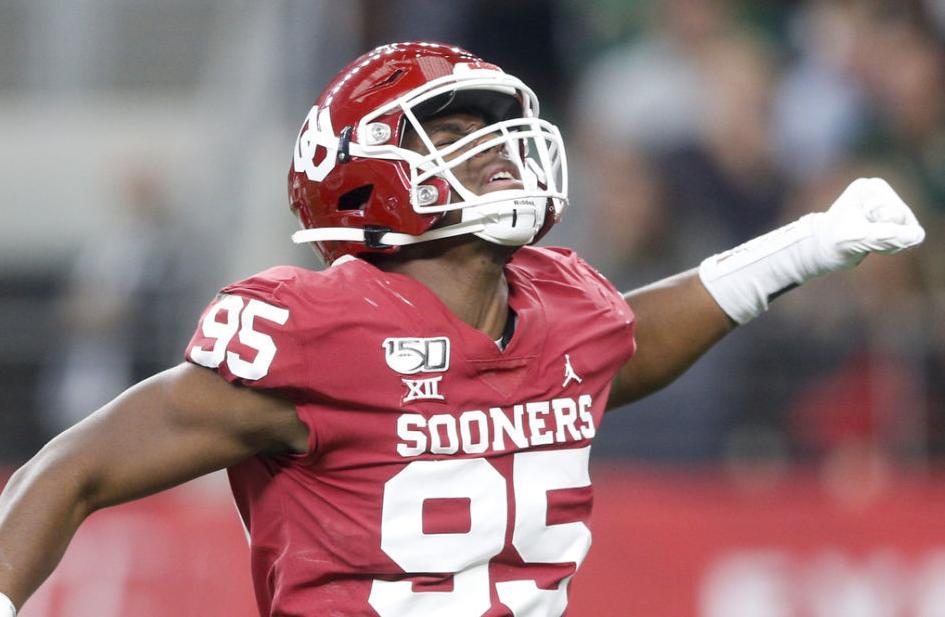 Big 12 Championship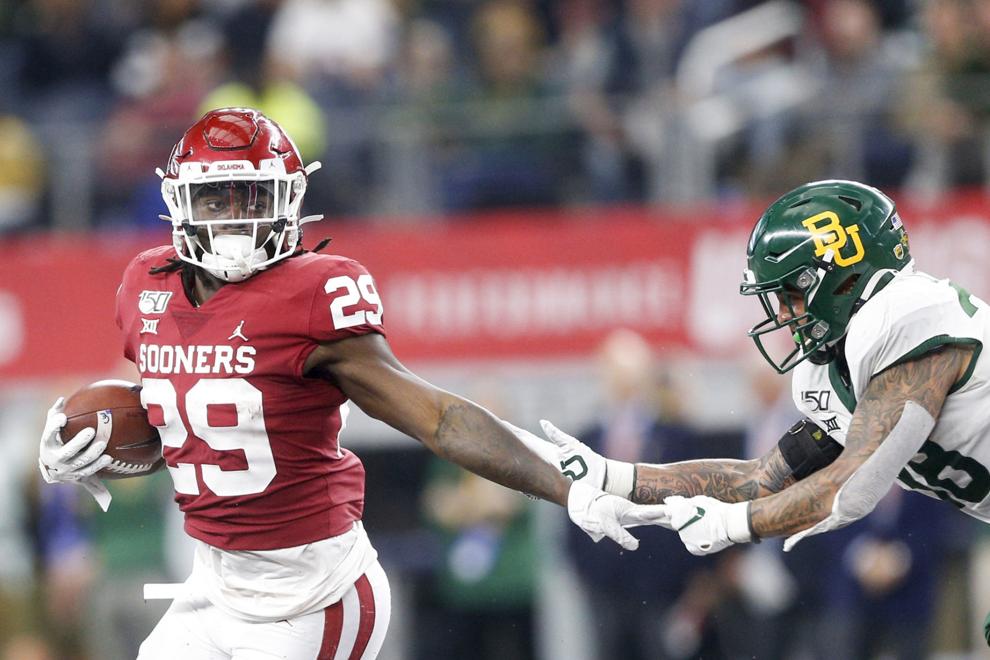 Big 12 Championship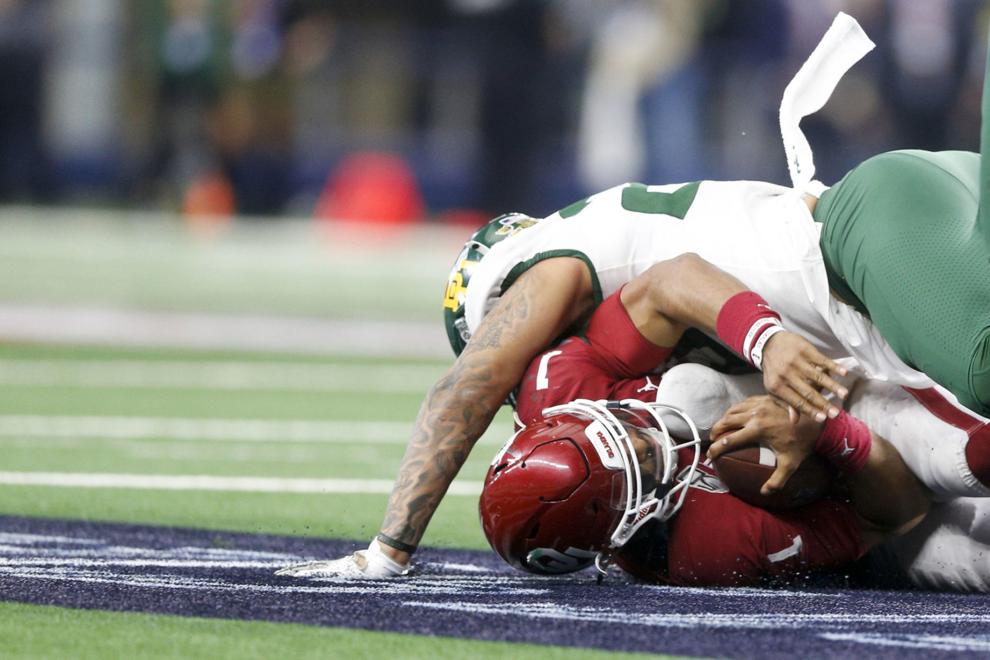 Big 12 Championship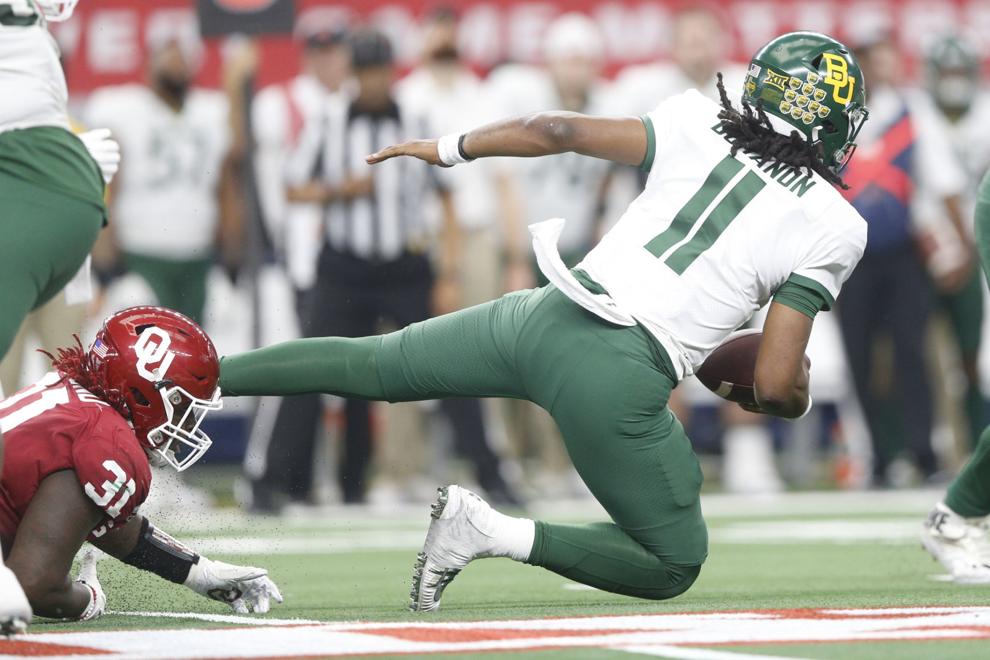 Big 12 Championship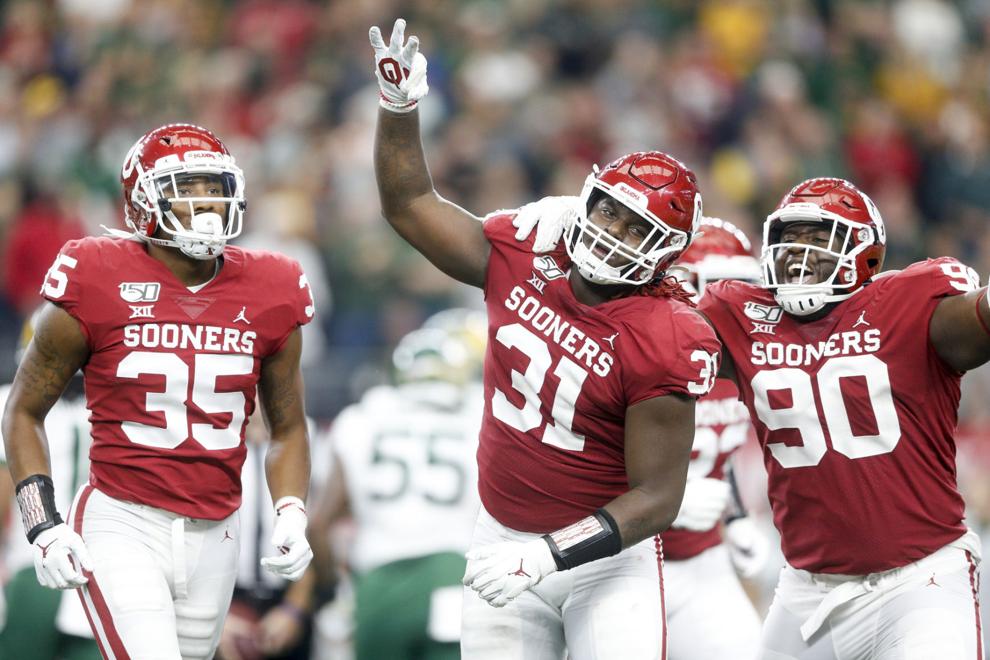 Big 12 Championship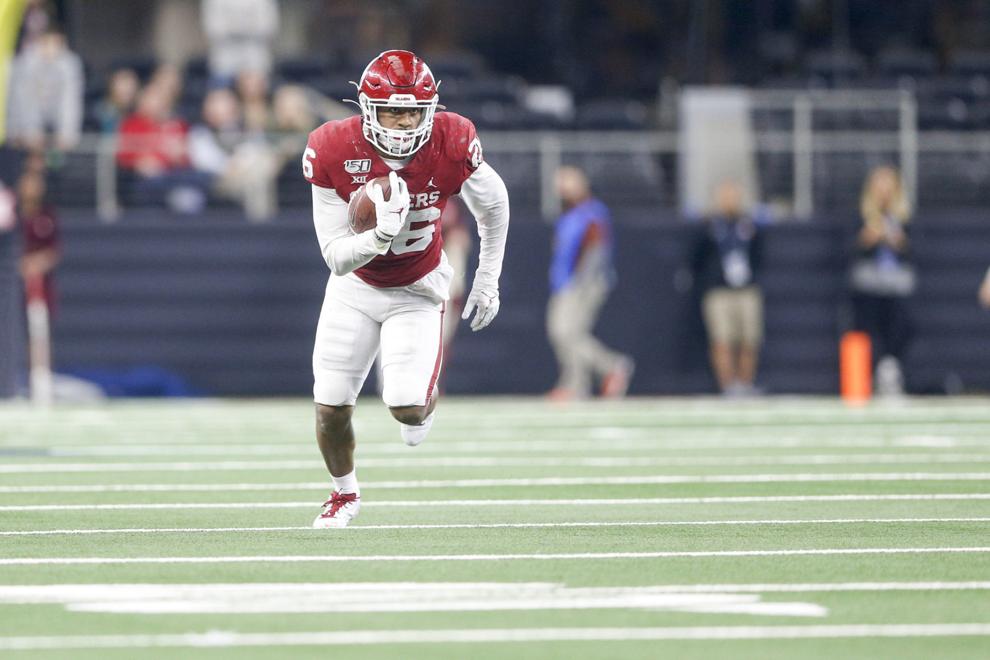 Big 12 Championship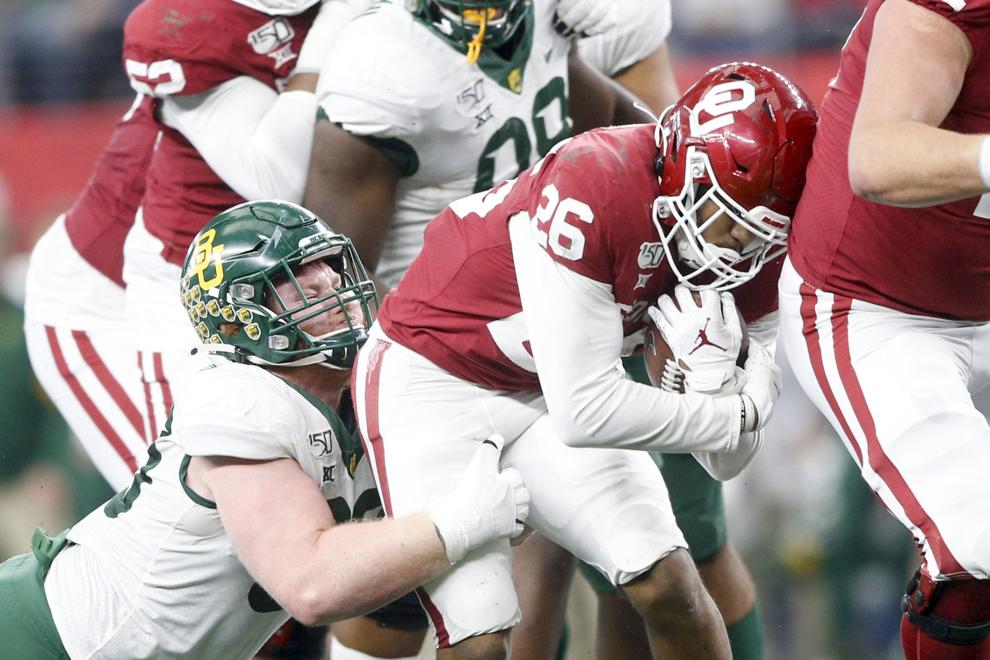 Big 12 Championship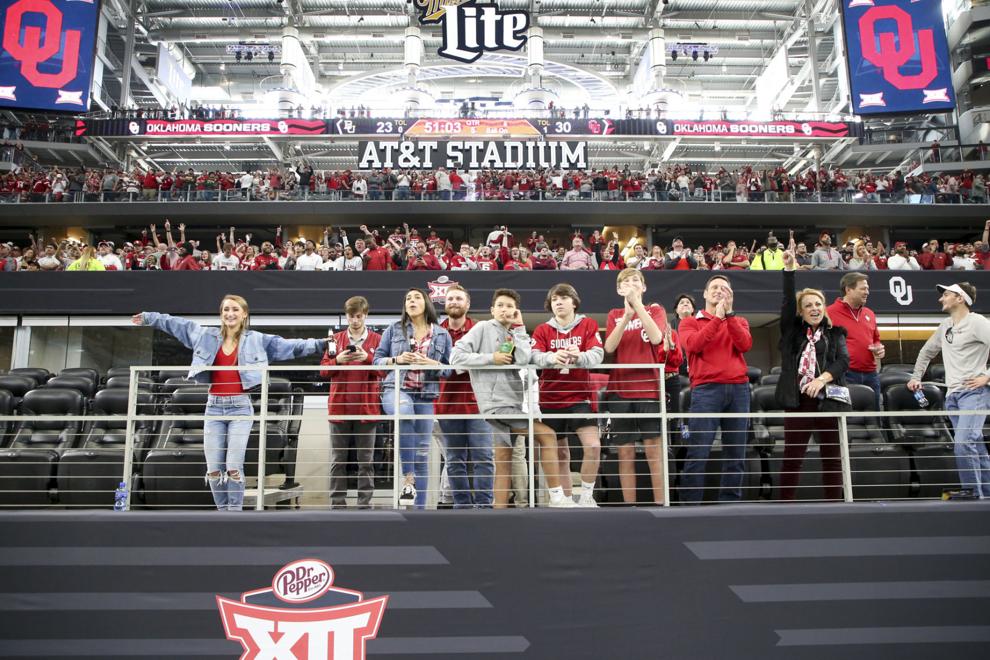 Big 12 Championship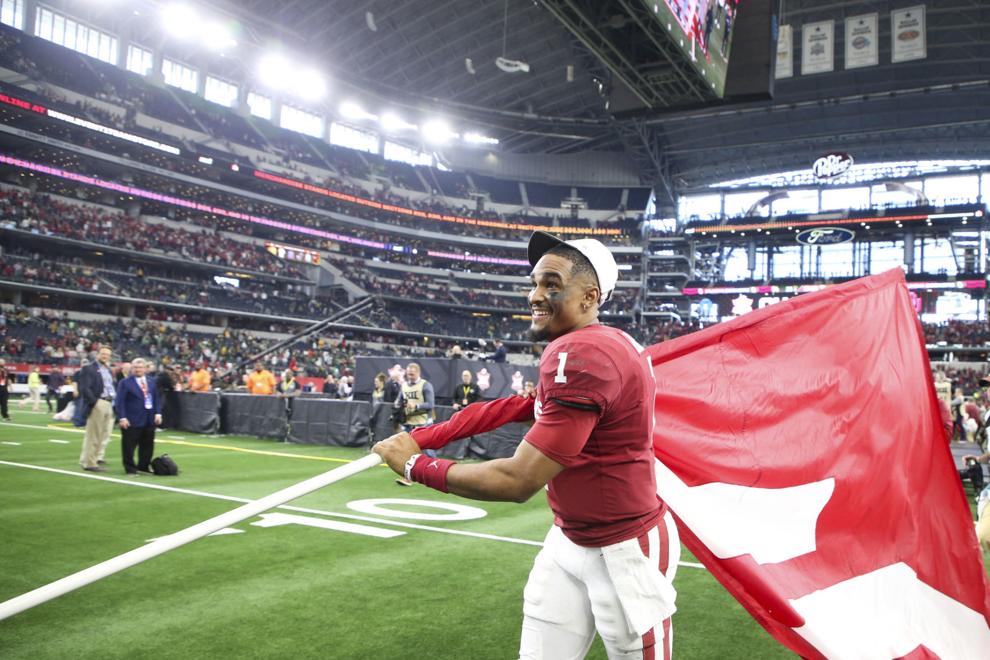 Big 12 Championship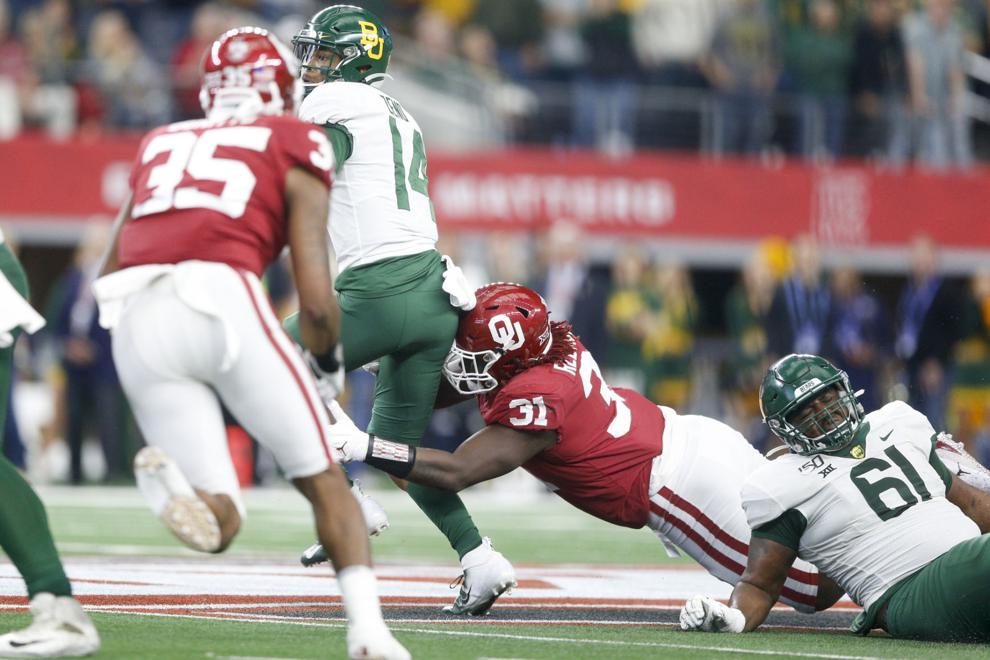 Big 12 Championship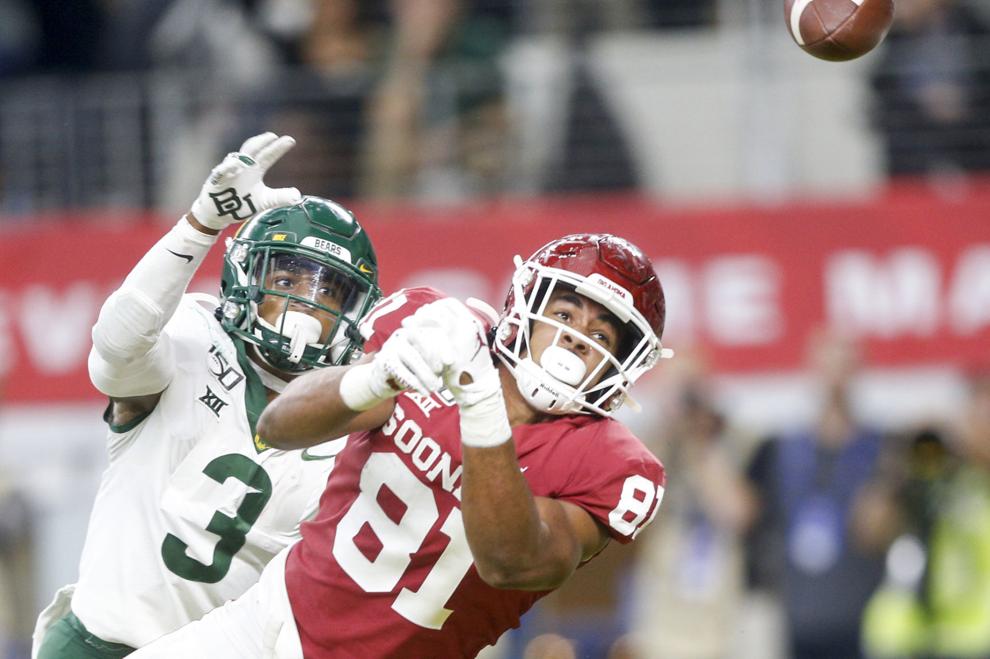 Big 12 Championship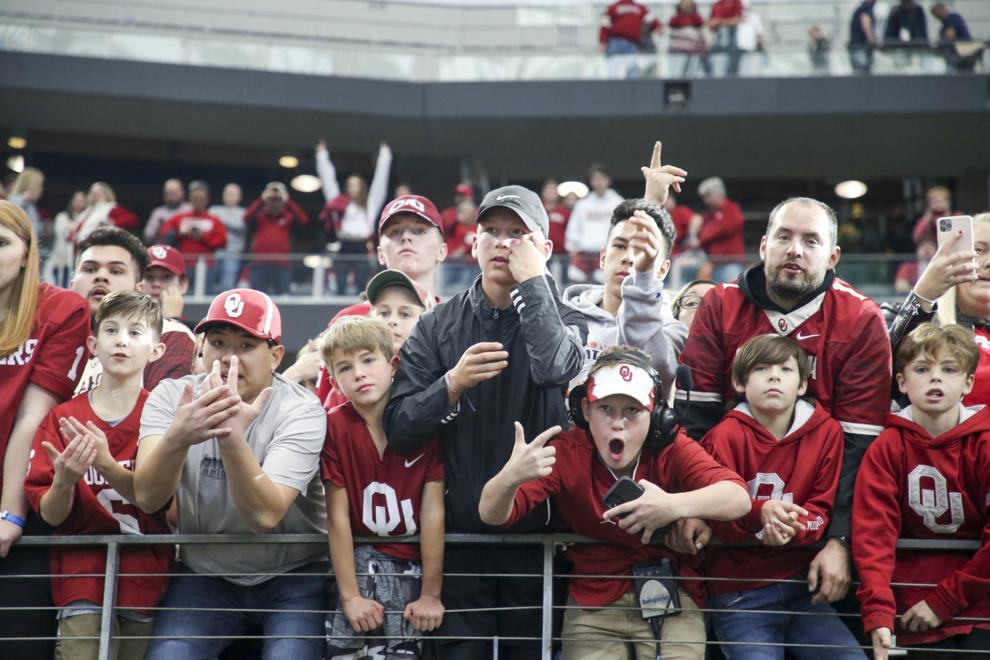 Big 12 Championship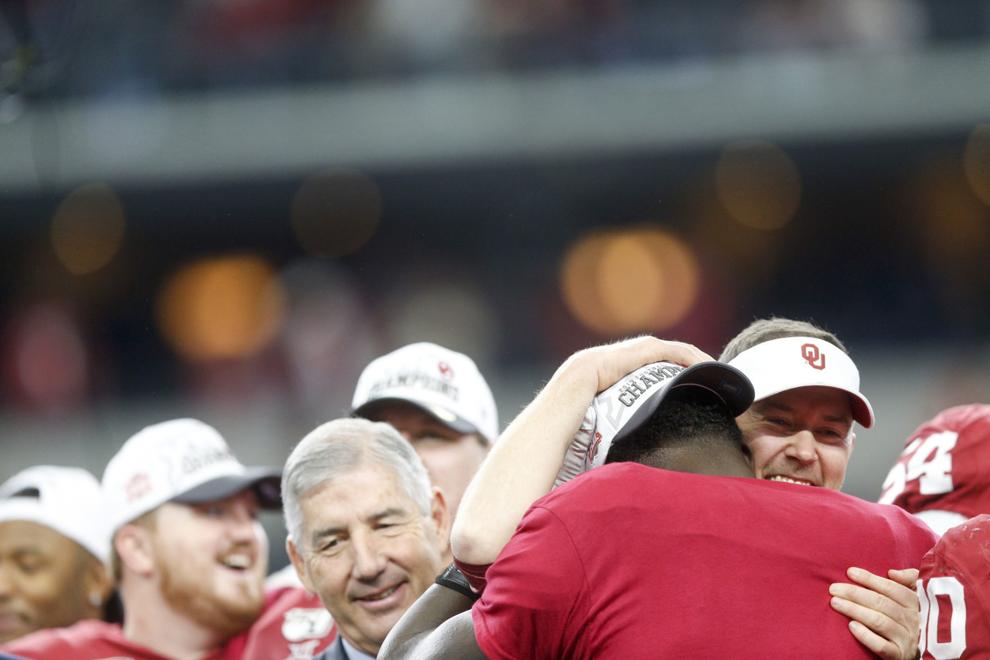 Big 12 Championship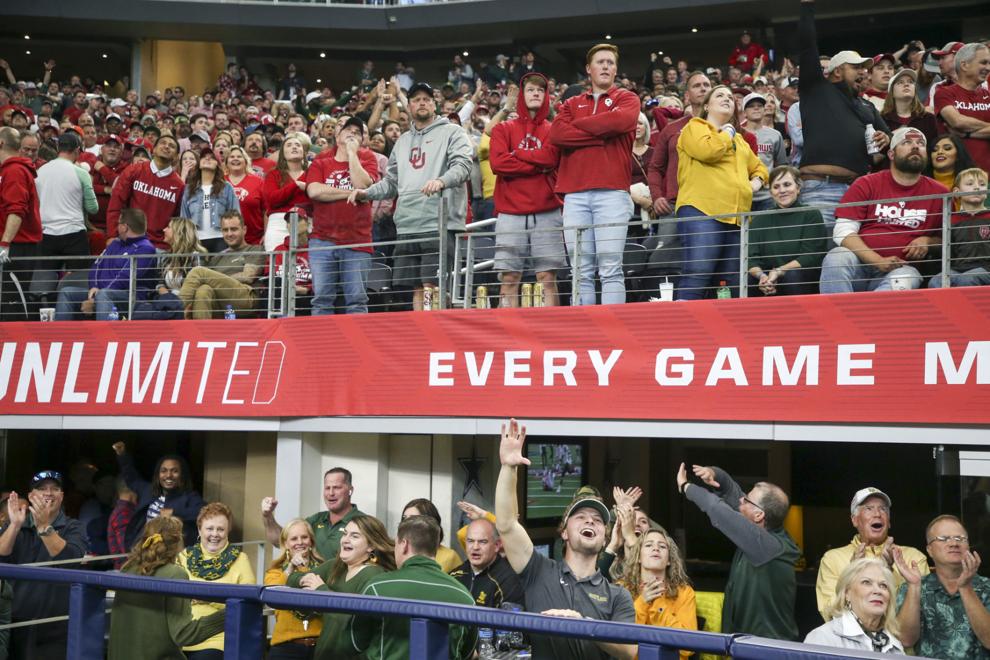 Big 12 Championship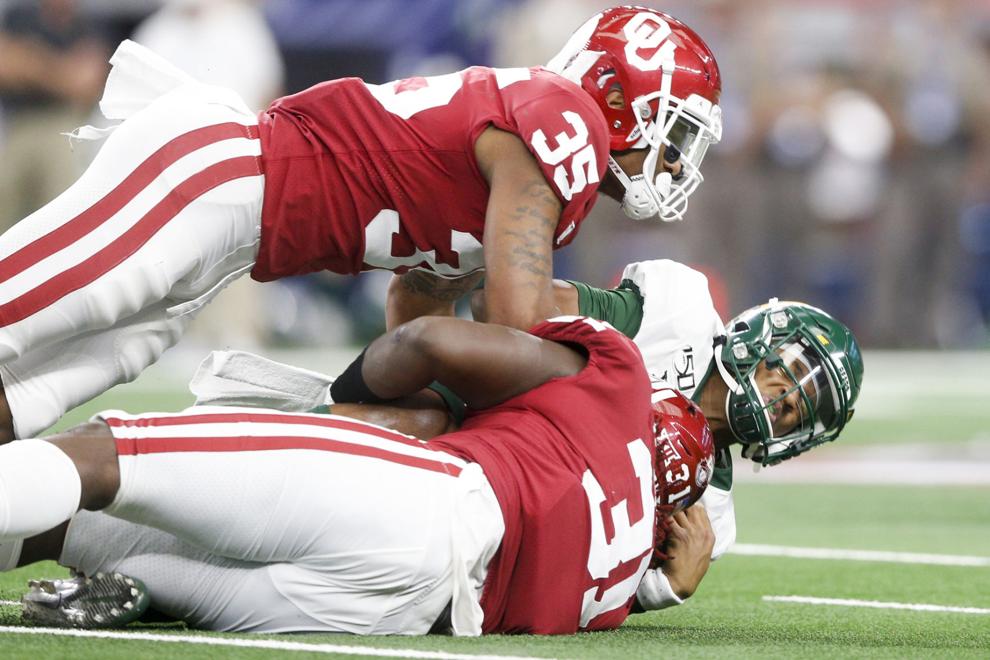 Big 12 Championship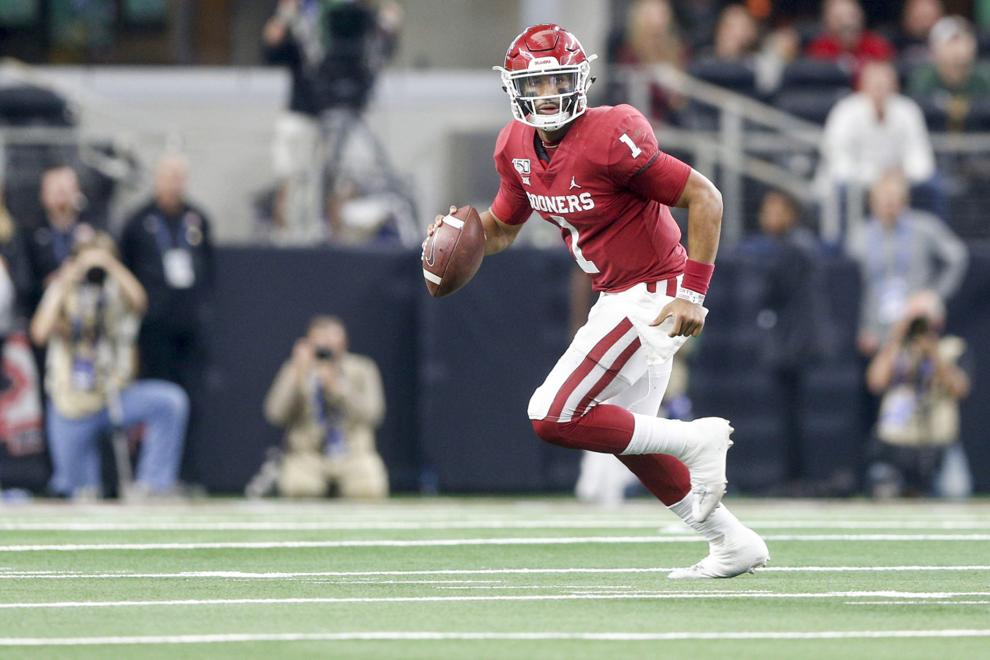 Big 12 Championship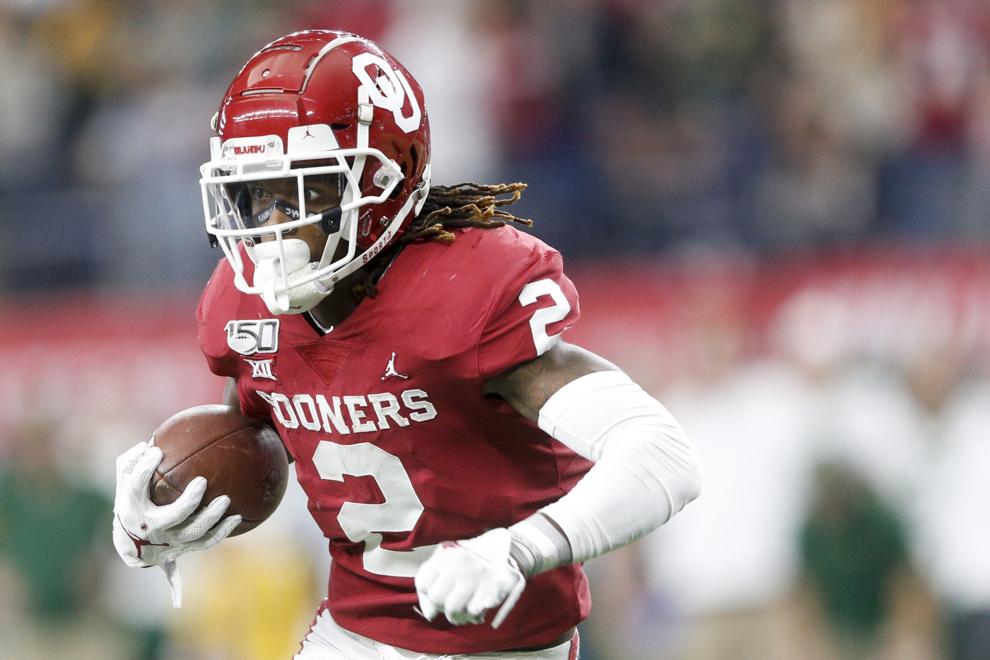 Big 12 Championship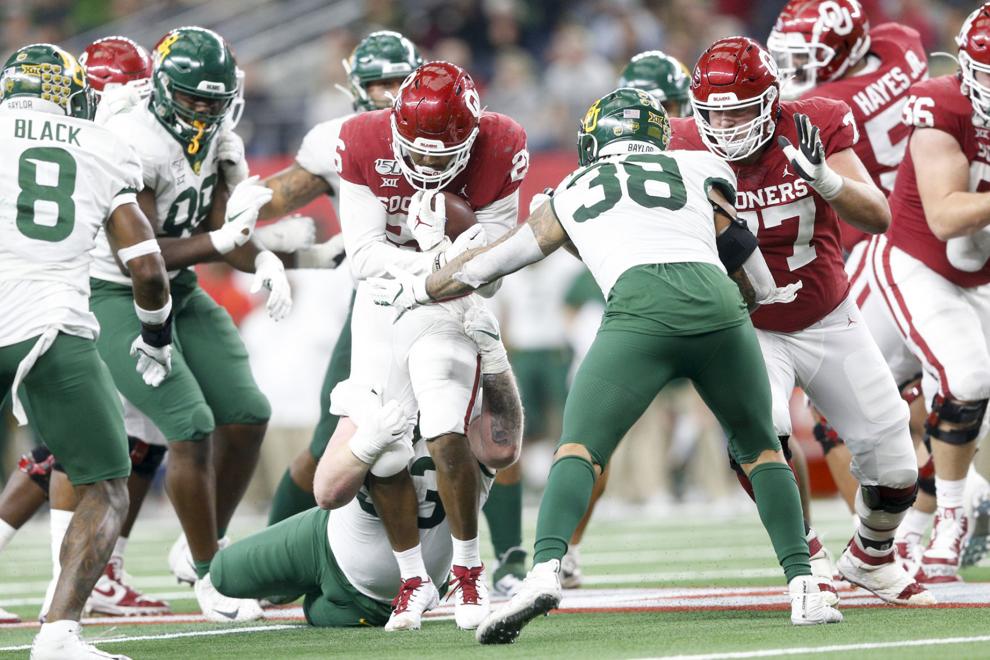 Big 12 Championship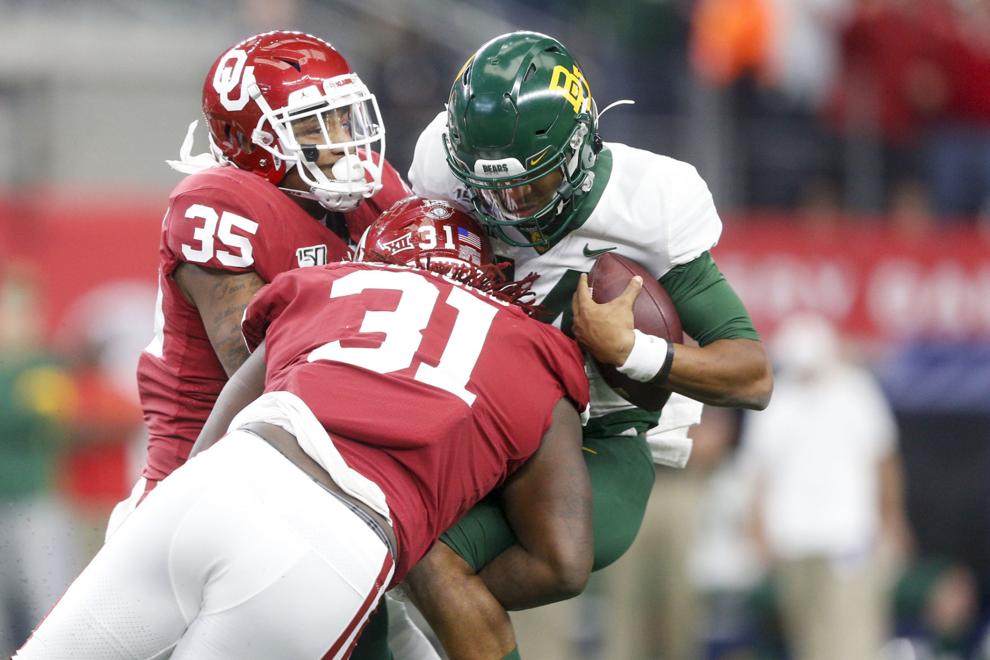 Big 12 Championship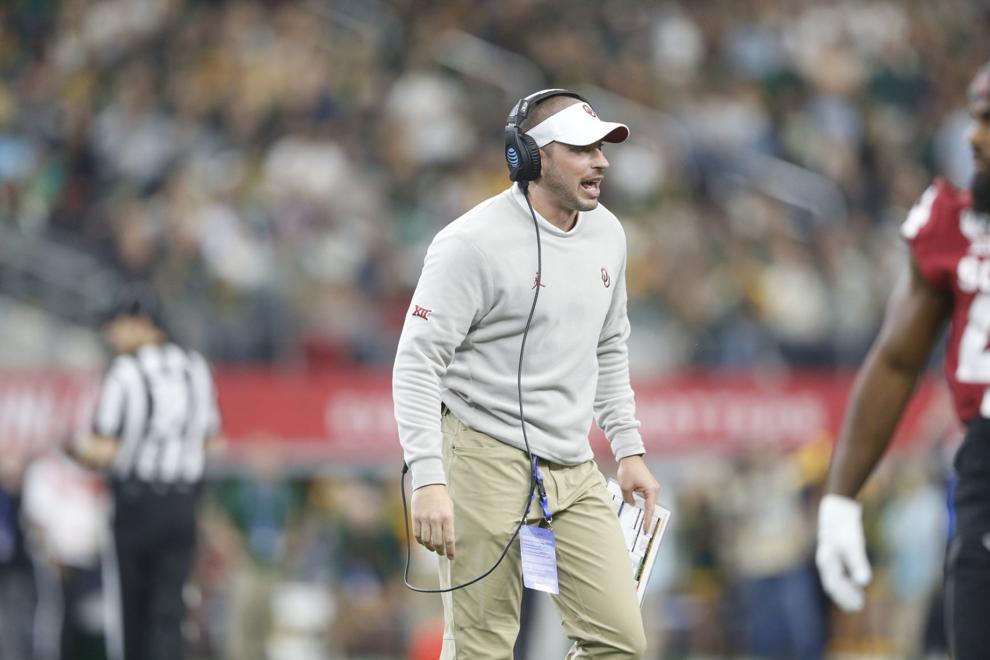 Big 12 Championship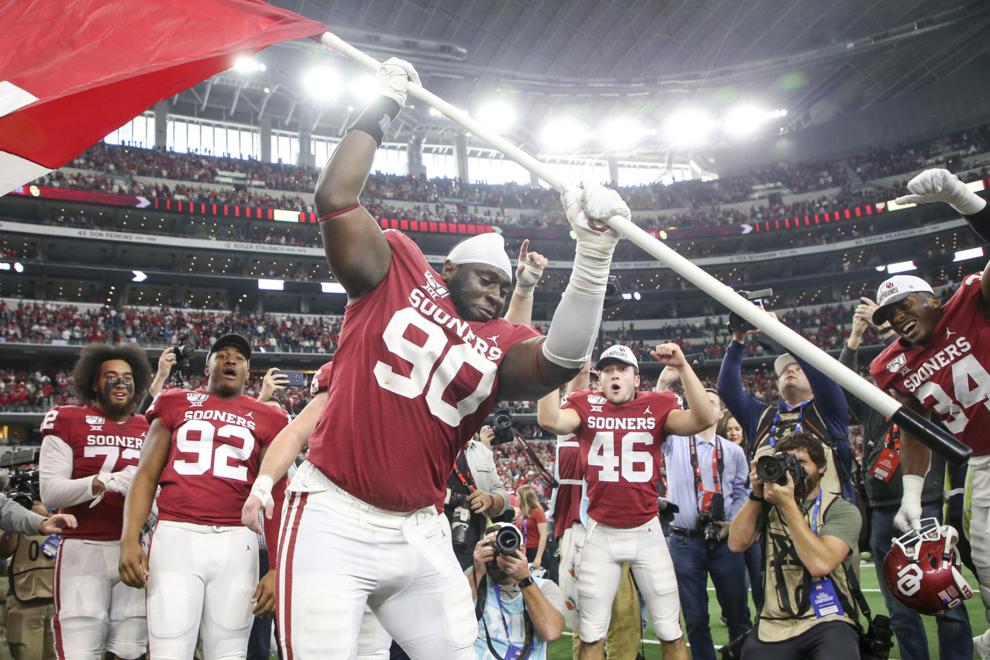 Big 12 Championship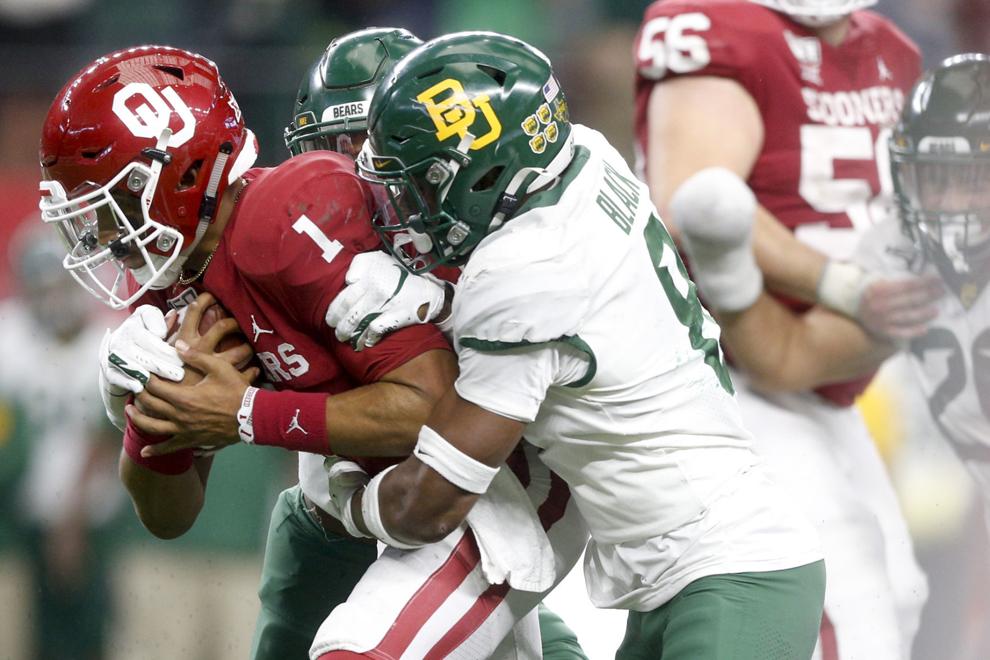 Big 12 Championship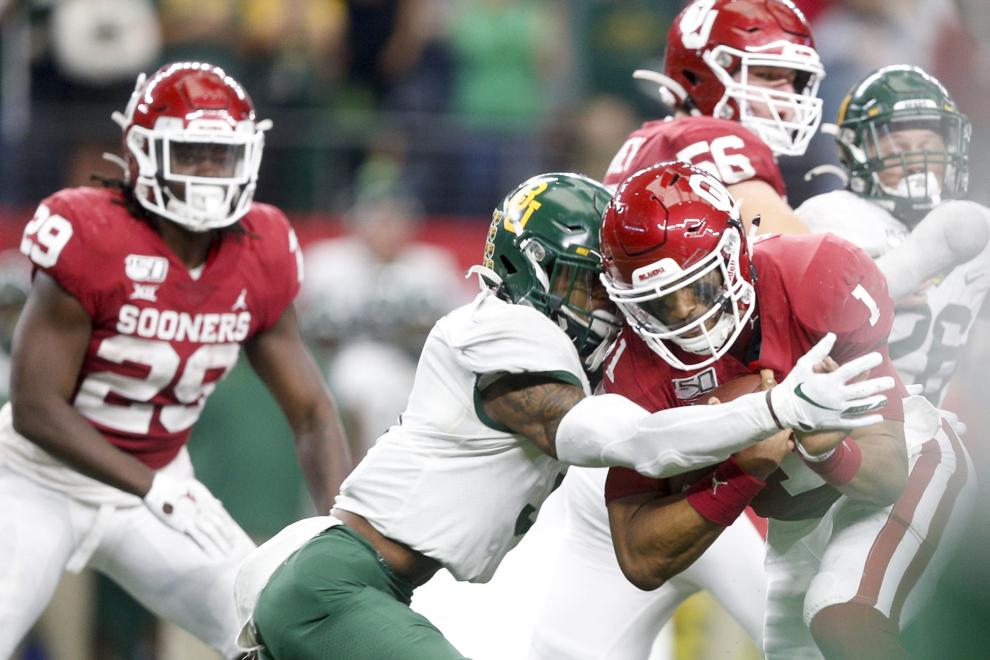 Big 12 Championship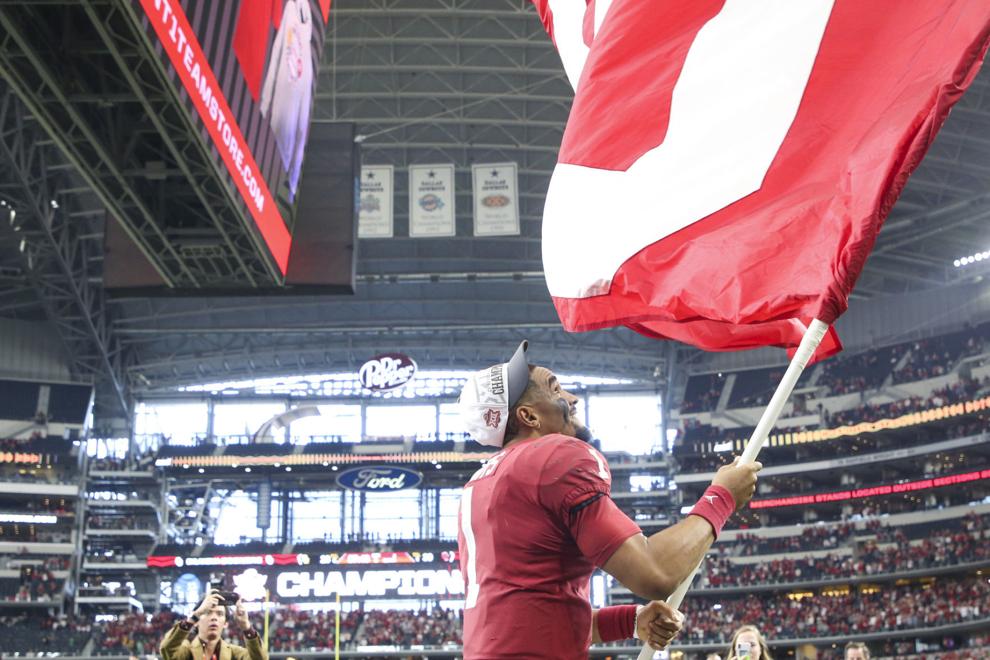 Big 12 Championship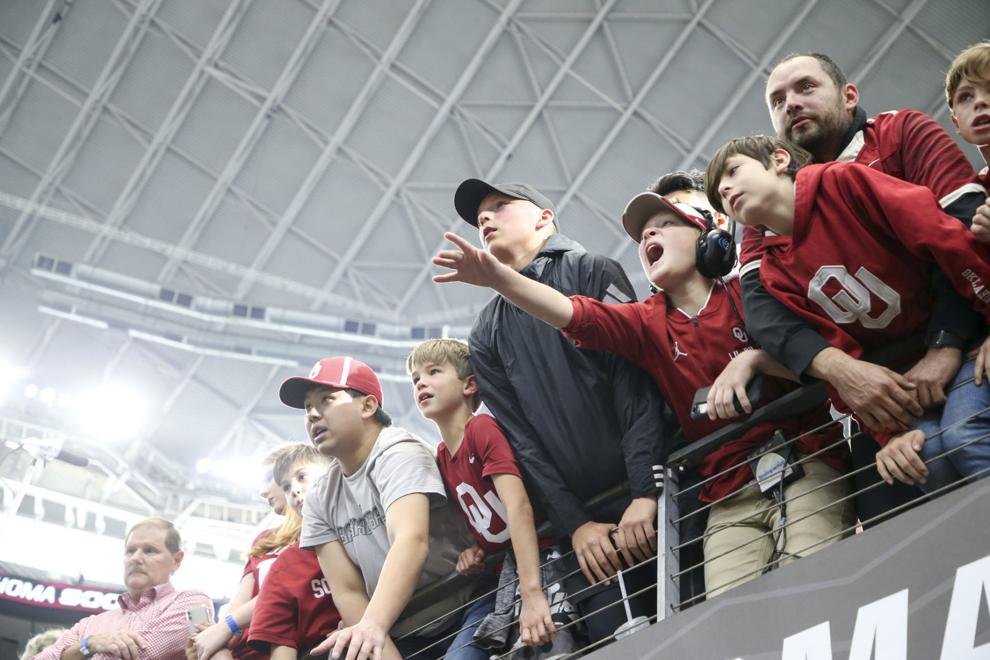 Big 12 Championship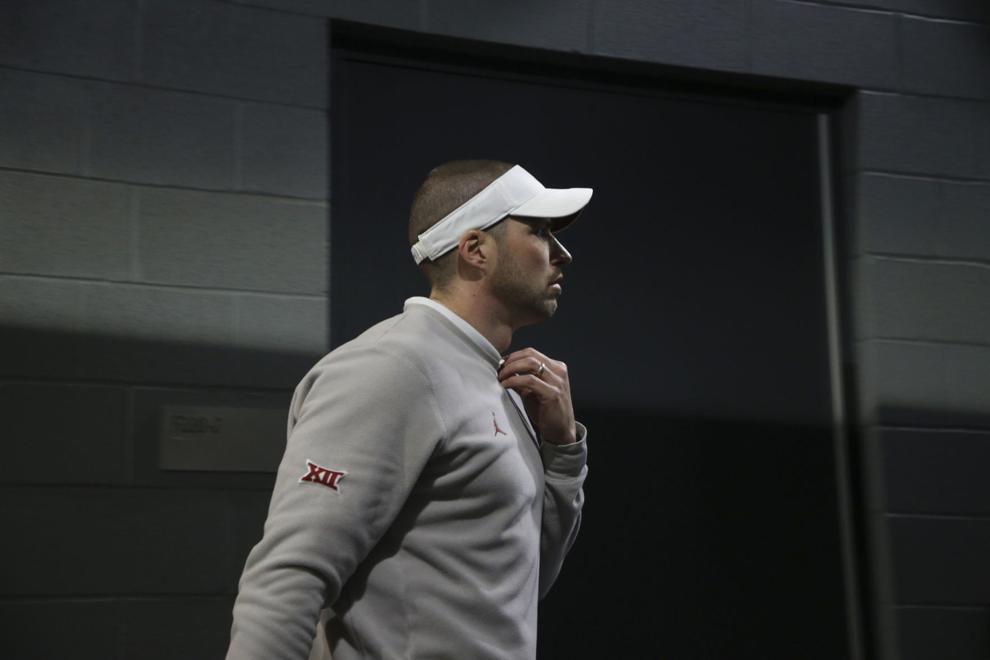 Big 12 Championship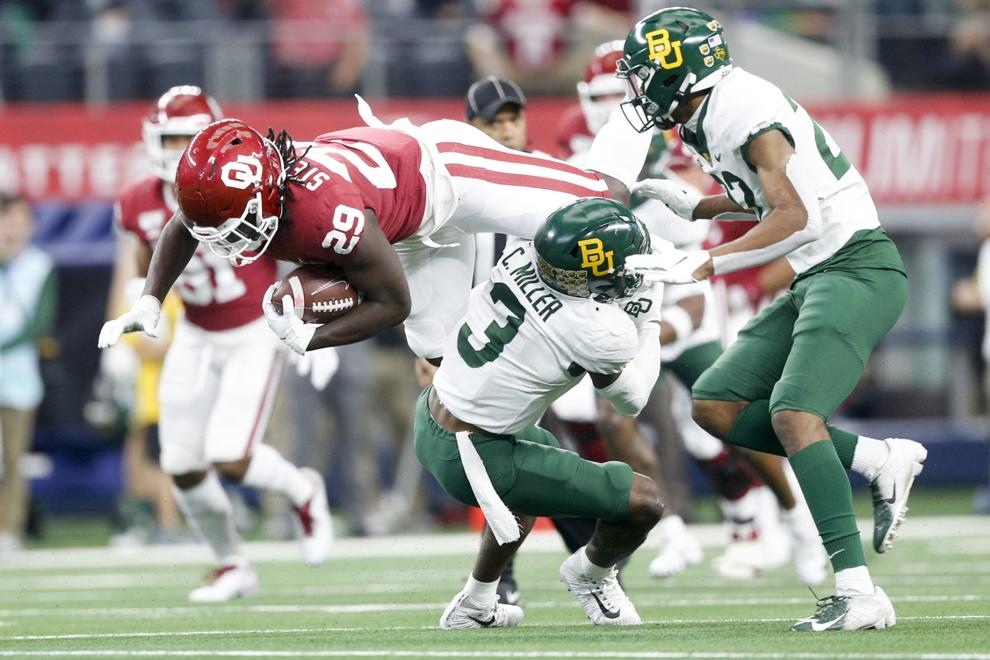 Big 12 Championship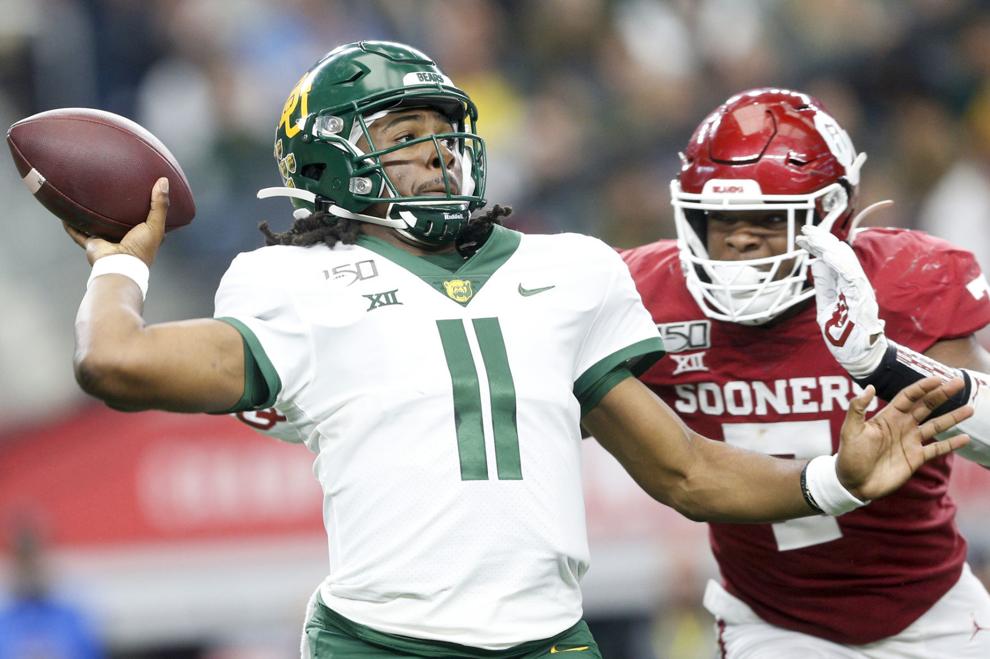 Big 12 Championship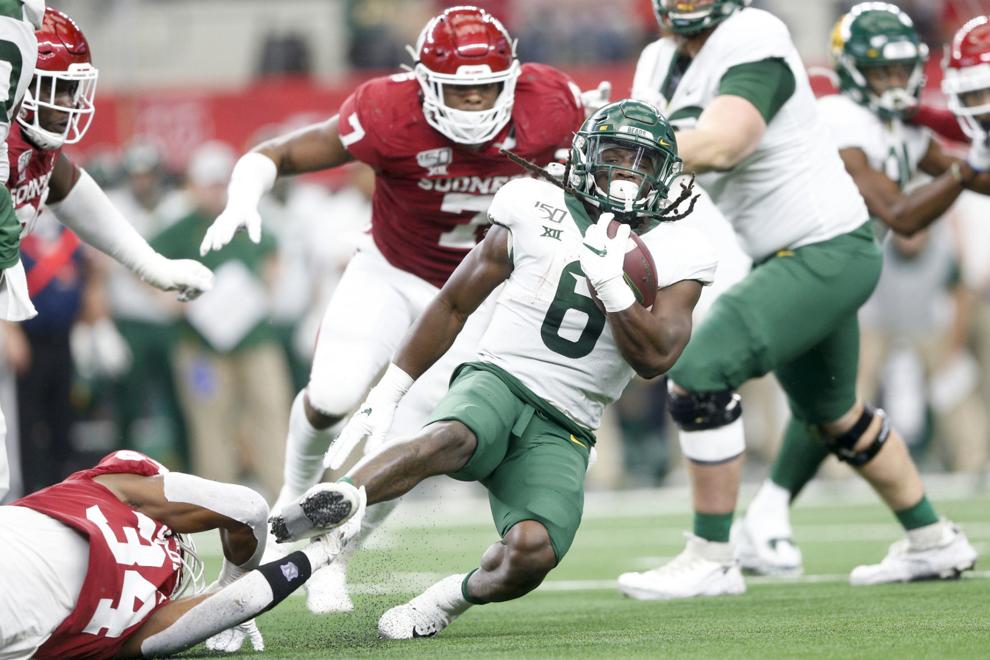 Big 12 Championship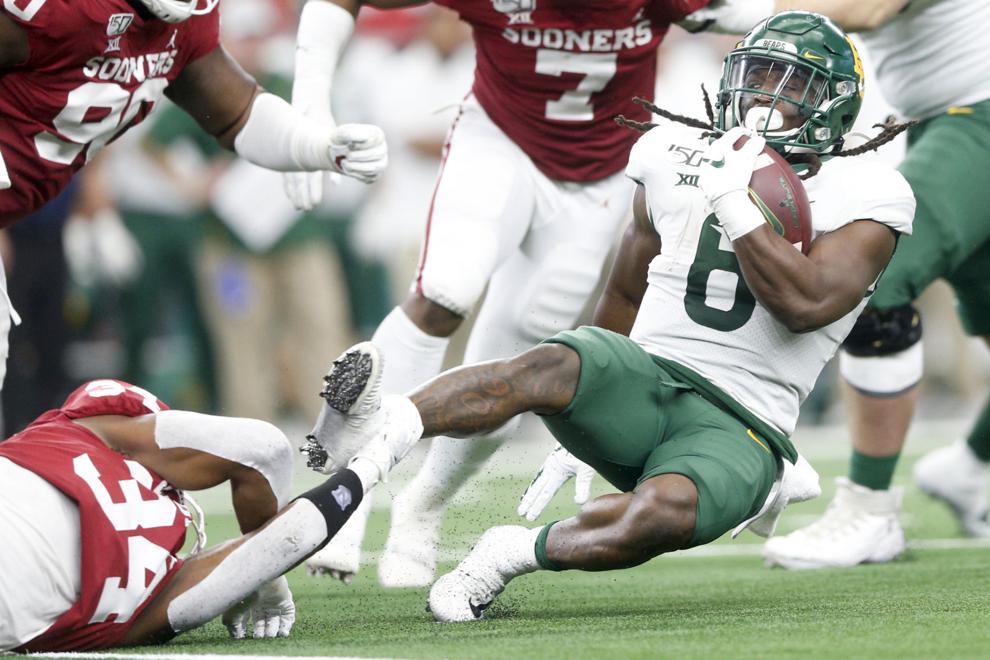 Big 12 Championship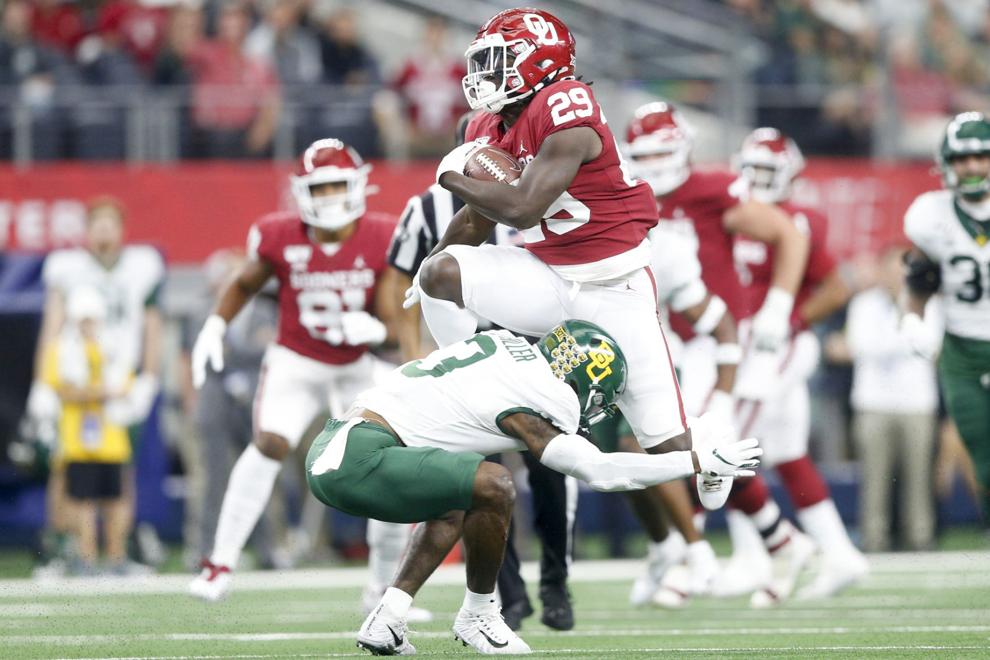 Big 12 Championship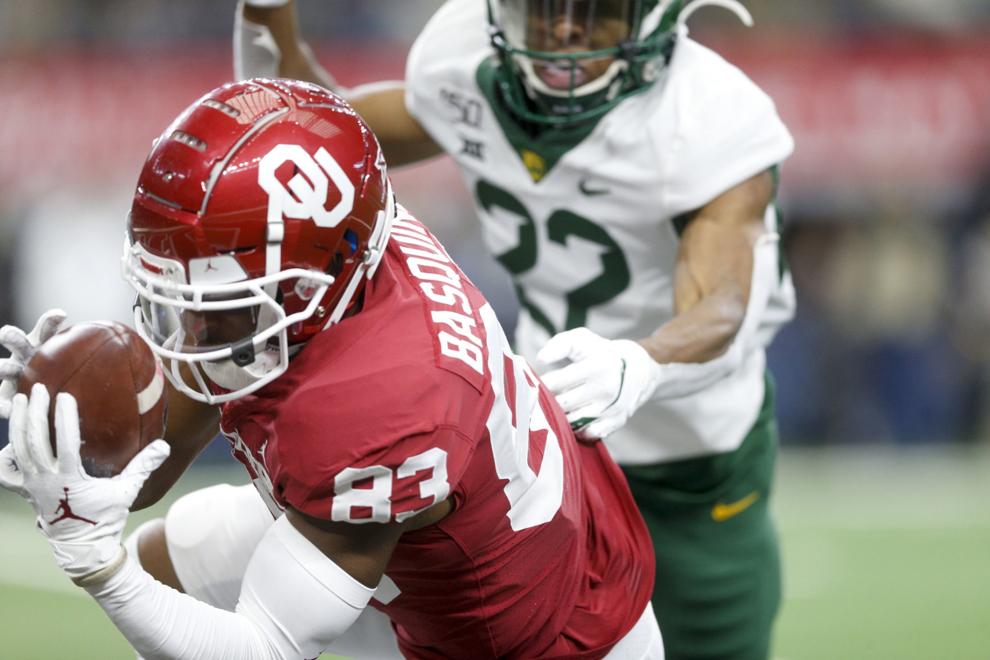 Big 12 Championship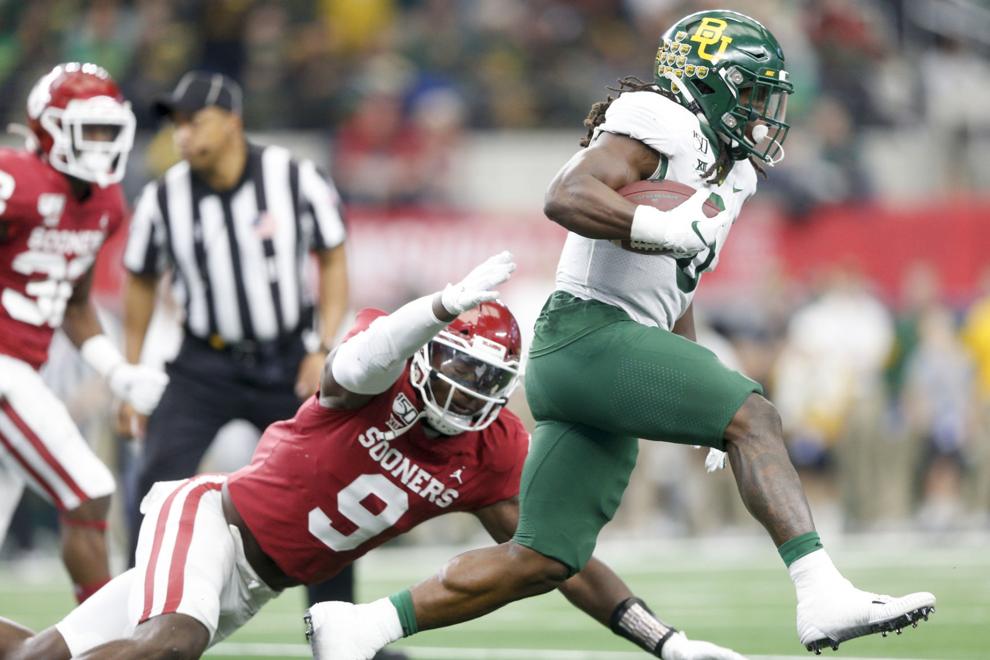 Big 12 Championship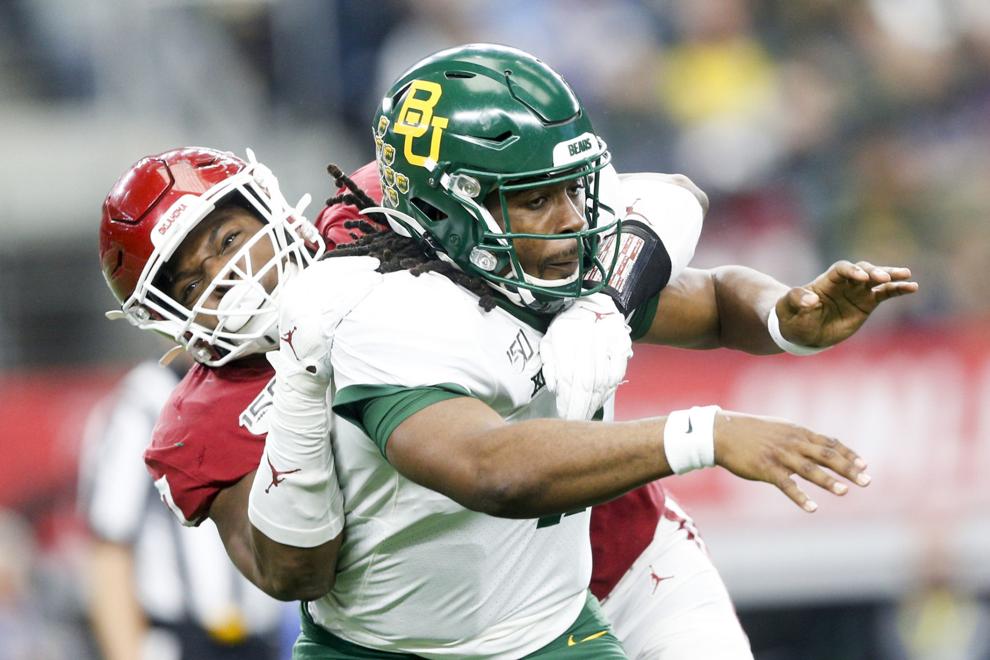 OUSportsExtra.com: Home to everything crimson and cream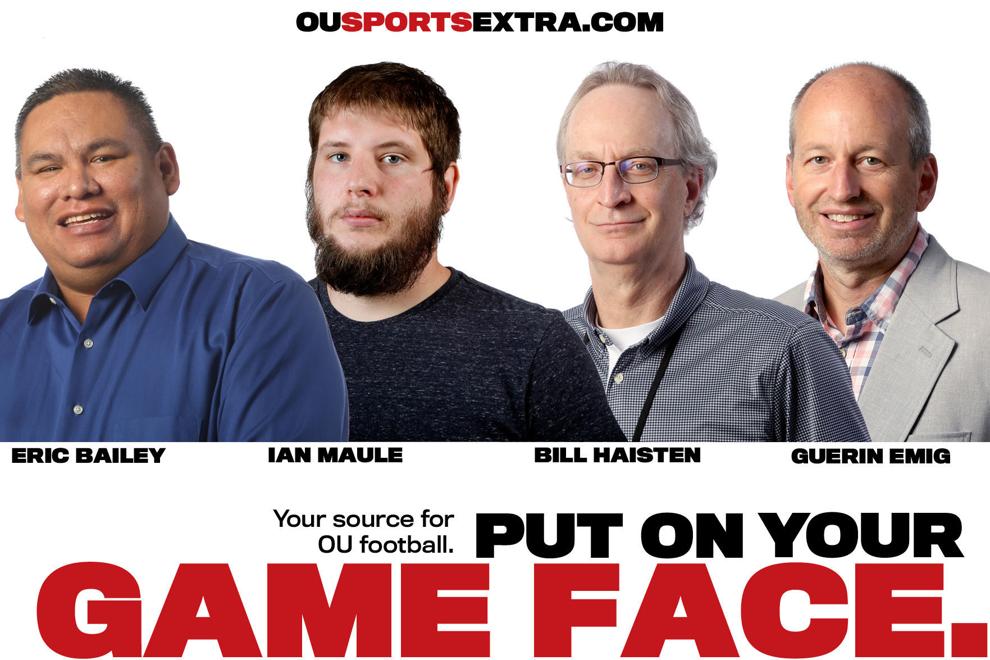 Bill Haisten
918-581-8397
Twitter: @billhaisten