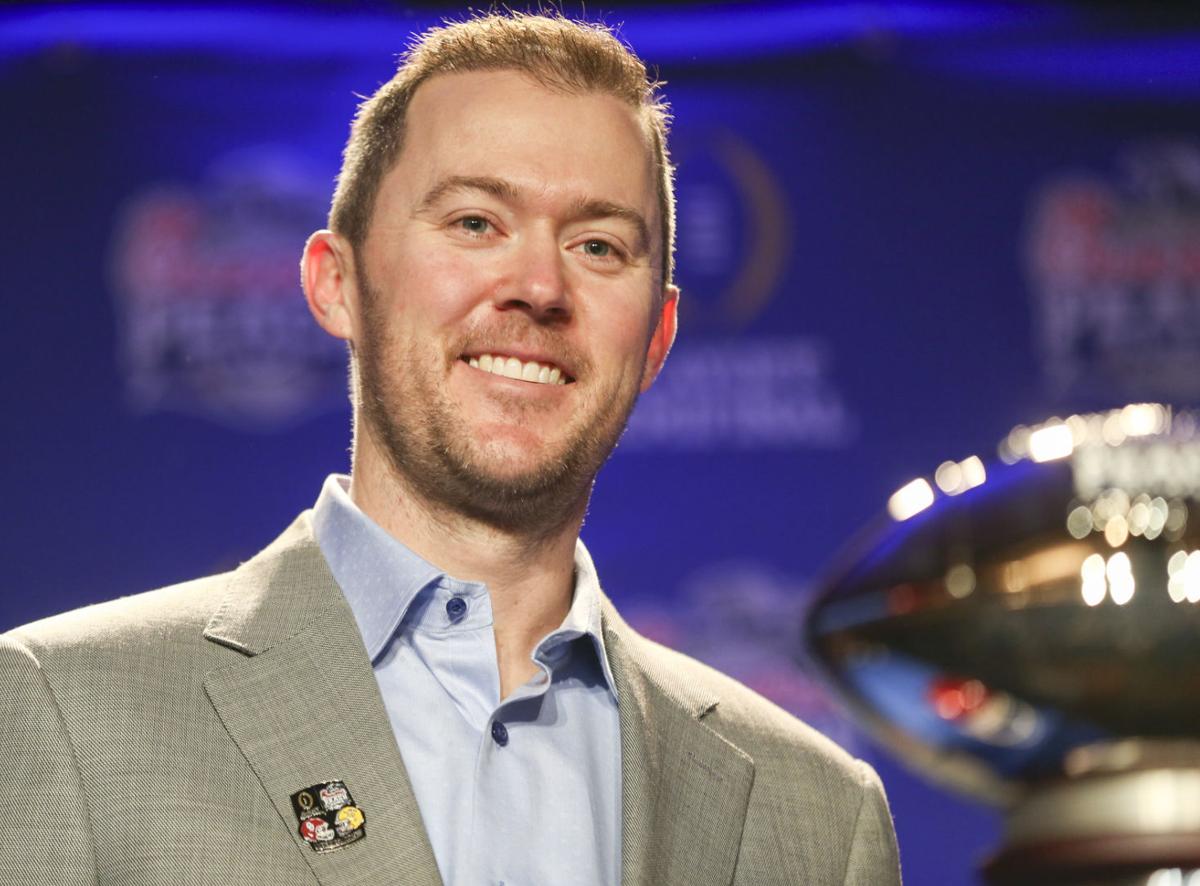 With Lincoln Riley in the Oklahoma football program — two as the offensive coordinator and three as the head man — the Sooners had a five-year total of 58 wins. Nebraska during that period had 28 wins.
Ask Nebraska, Southern Cal and Tennessee if they would trade places with OU today. Ask whether they would like to have the stability and positive consistency of a Riley. Ask whether they want a 42-point, 538-yard offense that looks beautiful on TV, or a program that finished 12-2 in 2017, in 2018 and in 2019.
Every response would be a resounding yes.
Riley still has issues on the defensive side of his program and he hasn't won a national championship, but for the most part, OU fans and administrators seem very happy with a 36-year-old head coach who represents the university in a class manner, develops elite quarterbacks and during the pandemic has been a pillar of smart, measured leadership.
The OU people are a lot happier than the Nebraska, Southern Cal and Texas people, and happiness is expensive.
With three apiece, Riley and Texas are tied with three Big 12 titles. Texas needed 24 years to get its three league championships (1996, 2005, 2009). Riley got his during his first three seasons as the Sooner head man.
In the 85-year history of the Heisman Trophy, two Longhorns were the recipients. Riley's head-coaching career began with a Heisman winner in each of his first two seasons.
While Texas fans continue to wait for something special from Tom Herman, Riley's OU program enters the 2020 season as the heavy favorite to capture what would be the program's sixth consecutive Big 12 championship.
Riley owns the Big 12. It's been excellent for OU because Big 12 ownership has resulted in College Football Playoff participation, but Riley is 0-for-3 in CFP semifinal games.
Oklahoma hasn't captured a national title in 20 years — the longest non-title period since the Sooners started winning national championships.
As Riley and defensive coordinator Alex Grinch are among the higher-paid people in their profession, they shoulder the pressure of getting an eighth national title for the program. Grinch now is at an annual salary of $1.8 million.
In 1950, Bud Wilkinson was paid $15,000 as he drove OU to its first national championship.
As OU's first-year head coach in 1973, Barry Switzer made $24,000. By the end of his third season, his record was 32-1-1 with two national championships.
At the start of the 2000 season, Bob Stoops' pay amounted to $675,000. With an October that may have been the most eventful single month in OU football history, his second Sooners team was 13-0 and the national champion.
With Riley, OU fans get an excess of eye candy. In 68 games since his 2015 arrival as the offensive coordinator, there were 44 games during which the Sooners scored at least 40 points. There were 25 games of at least 50 points. There were five consecutive seasons of at least 11 victories.
There were Baker Mayfield, Kyler Murray and Jalen Hurts. Spencer Rattler is on deck. Caleb Williams is warming up on the East Coast. After his arrival in Norman, he'll be clad in Michael Jordan-branded OU apparel.
The extremely well-paid Riley is a great fit in Norman. He has succeeded in establishing OU as a cool destination for athletes who score touchdowns. His ongoing challenge is to make OU a preference for NFL-caliber defensive players.
Through their first 42 games as the Oklahoma head coach, Wilkinson, Switzer and Stoops each had a national title.
Through his first 42 games as the head coach, Riley is 36-6 but without a national championship.
As he prepares for season No. 4 in one of the truly elite head-coaching jobs in all of football, his assignment is obvious.
---
Featured sports video
Bill Haisten
918-581-8397
Twitter: @billhaisten