STILLWATER — It was a situation Isaac Stebens was becoming familiar with.
Bases loaded and the tying run at the plate. Two outs in the eighth inning. In a nonconference game against rival Oklahoma, Stebens, Oklahoma State's right-handed pitcher, was called into the game.
Several pitches later, and Stebens delivered a fastball past OU's Jackson Nicklaus, escaping the appearance unscathed.
He spun around and pumped his fist, a rare show of emotion from the usually poker-faced relief pitcher.
"Isaac is a different kind of kid," OSU second baseman Roc Riggio said, whose locker is next to Stebens. "He works hard, he's quiet, nothing about him is super flashy. All those things make Isaac and that's what makes him great."
High-pressure situations are where Stebens draws most of his work. Across 59 innings this season, he posts a 2.60 ERA, leading the Big 12. His 69 strikeouts also ranks first among all conference relief pitchers.
And as OSU closes out the regular season with a three-game series against Oklahoma in Norman, Stebens will again be called upon. With OSU (35-15, 13-8 Big 12) still in the hunt for a regular season Big 12 title, a sweep against the Sooners will be necessary to have a chance.
But what does the Bedlam series mean to Stebens? "Nothing," he said.
"You only give it as much power as you let it," Stebens elaborated. "I'm not one of those Bedlam, I hate OU, people. I want to win."
Most of Stebens' work comes in those high-pressure scenarios. Late in games with runners on base, the right-handed arm usually gets the call from pitching coach Rob Walton.
Safe to say, Stebens has come to enjoy them.
"It's the amount of pressure that I put on myself," he said. "I just enjoy the game being on the line. It's not the pressure of the runners or anything like that. People like to think of it as pressure, but I like to think of it as a confidence boost that your coach is willing to put you in that situation."
It did require some time to develop. After starting his college career at Cowley County Community College, Stebens earned innings as the closer for two seasons, learning to become comfortable late in games.
"It all comes down to executing your pitches," he said. "If there's a runner on first or nobody on, if you execute your pitch, you're going to be successful. So, when you put your focus on the right thing, that's really what I do."
But there was a chance Stebens wouldn't even make it to Cowley. After graduating from Stillwater High School, a rough summer ball led Stebens to reconsider his baseball dreams.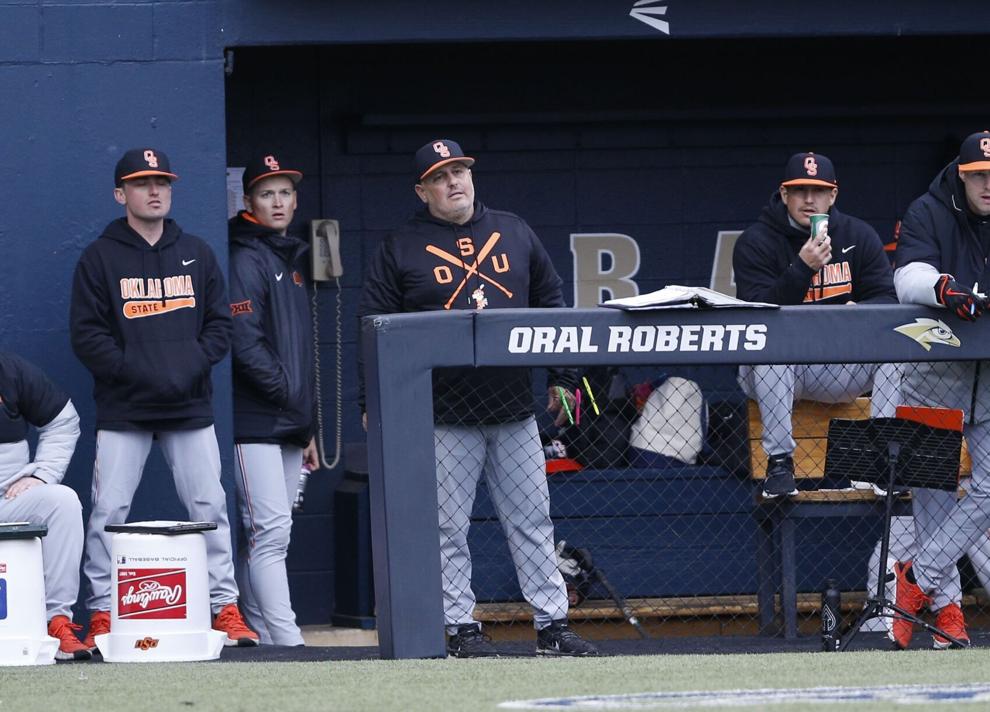 "I was tired of baseball running my life and telling me where I had to be and when I had to be there," Stebens said.
Even after arriving at Cowley, he felt the same way. But two years of Stebens' "best" baseball reinvigorated him.
He barely made it to college baseball. Now, he's the Cowboys' strongest relief arm.
OSU coach Josh Holliday knew of Stebens' capabilities. Stebens received glowing recommendations from his Cowley coach Darren Burroughs.
"He couldn't have come with a more definitive, strong recommendation about who he was," Holliday said. "So, did I have an idea he was a special kid? I did. But not until you get a chance to coach him do you appreciate it how they handle themselves when the game starts."