STILLWATER — For a moment Saturday, when Oklahoma State trailed Tulsa 14-7 with 5:37 remaining in the third quarter at Boone Pickens Stadium, OSU and its sputtering offense looked to be in trouble, like it was careening toward its first loss to TU in Stillwater since 1951.
Then came Bryson Green's sprawling touchdown seconds into the fourth period. LD Brown's 98-yard kickoff return touchdown — only the Cowboys' second since 2014 — arrived 4:11 later, and Jaylen Warren danced through the Golden Hurricane defense from 11 yards out with 4:59 remaining for what proved the game-winning score.
The 21 fourth-quarter points erased the second-half deficit and propelled OSU beyond TU; the burst of scoring sufficient in earning the Cowboys a Week 2 win. But the late surge was not enough to hide a truth made clear over the first two weeks of the season, one that Mike Gundy acknowledged after the 28-23 win.
"Offensively, we're very average right now," he said.
In his first start of the season, Spencer Sanders completed 15 of his 26 passes for 173 yards and two touchdowns, and handed TU seven points with a second quarter pick-six in his first start of the season. On the ground, five Cowboys ran for 99 yards on 43 attempts, led by Warren's 37 yards tallied as OSU again struggled in the ground game.
Altogether, the Cowboys recorded 272 yards of total offense, adequate for a win Saturday, but Gundy knows his offense must be better.
"We need to come together as coaches and kind of figure out, try to make a decision on who we really are offensively right now with our personnel and what direction to go to give us the best chance to score some more points," he said.
Following the win, Gundy and offensive coordinator Kasey Dunn pointed to two factors contributing to the lingering offensive woes: missing personnel and fledgling ground game.
Right guard Hunter Woodard (undisclosed) missed his second consecutive game, and veteran wide receiver Braydon Johnson (undisclosed) was absent Saturday, as well. When Tay Martin (ankle) exited on the opening series, Sanders was left with a set of underclassmen in the passing game.
Sanders linked well with freshman Jaden Bray, who caught a second-quarter touchdown and led the Cowboys with four catches for 84 yards, and found Green for the 16-yard fourth quarter score.
"To have them make the plays they did was huge," Dunn said of the freshman pass catchers. "... they stepped up at some critical times."
Despite the success of the newcomers, Sanders certainly missed his veteran targets in an offense that looked a half-step behind, and OSU felt the absences of Johnson and Martin, and Woodard too, in its blocking schemes.
"I wish we could just settle it down," Dunn said. "I think last year towards the end of the season we kind of settled in to who was playing for us on a day-to-day basis and we kind of got into a groove and it worked out for us."
OSU's run game will benefit from Woodard's eventual return and stability on an offensive line of new faces.
In working to settle a rushing attack averaging 2.1 yards per carry, Gundy postgame considered simplifying the Cowboys' run schemes, especially with young receivers blocking on the perimeter. Dunn suggested fundamentals, not schematics as the issue.
Certain to both is that the Cowboys have work to do, on the ground especially, as they head to Boise State in one week's time.
"As an offense, we need to get in there and figure out what we can do based on the next team we can play and try to come up with a way to try to average 4.5 yards a carry," Gundy said.
View from the sidelines: OSU defeats Tulsa in Stillwater
Tulsa at Oklahoma State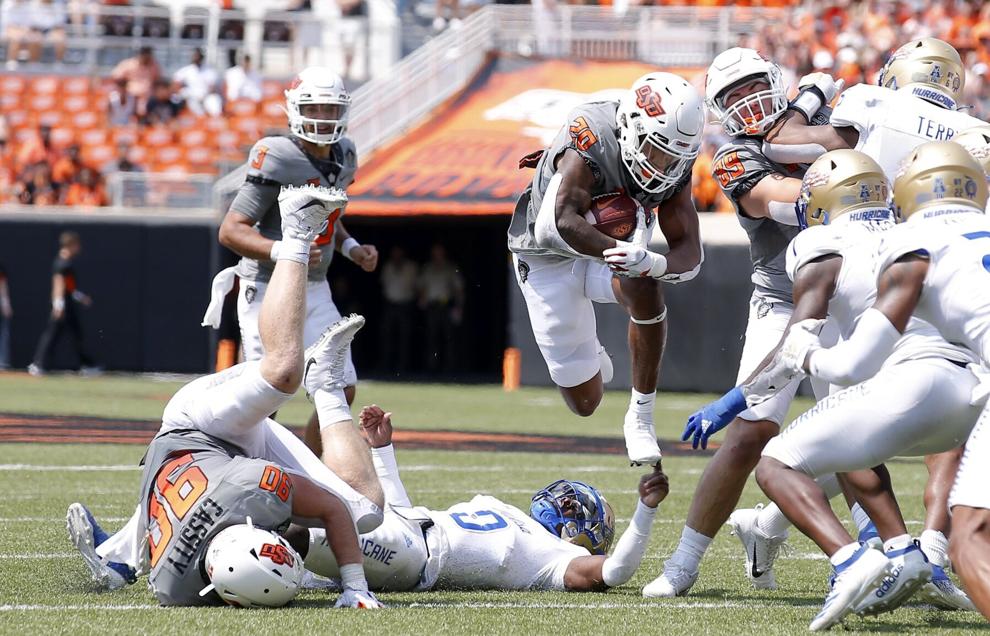 Tulsa at Oklahoma State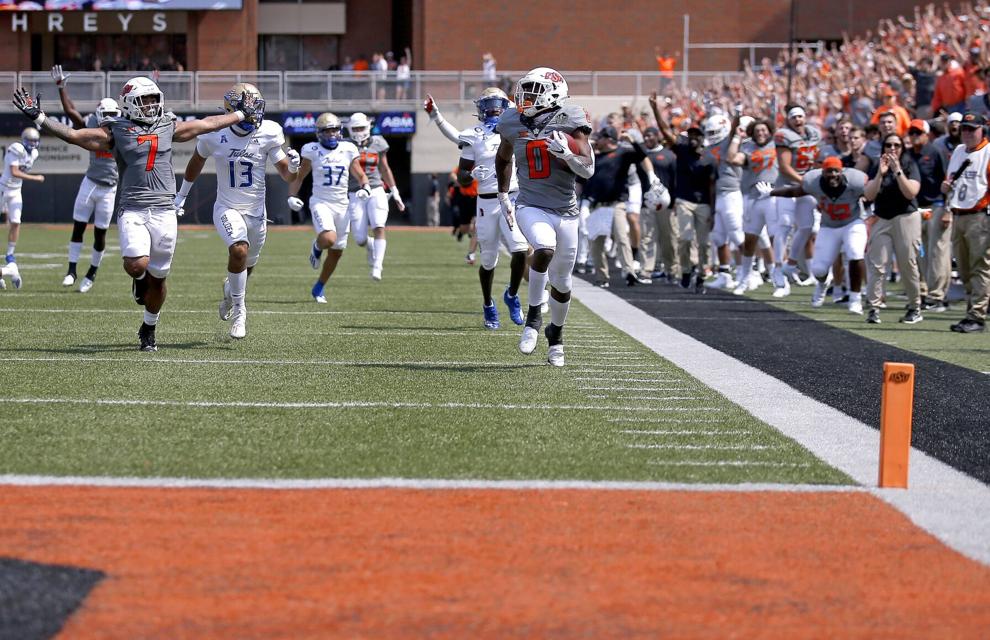 Tulsa at Oklahoma State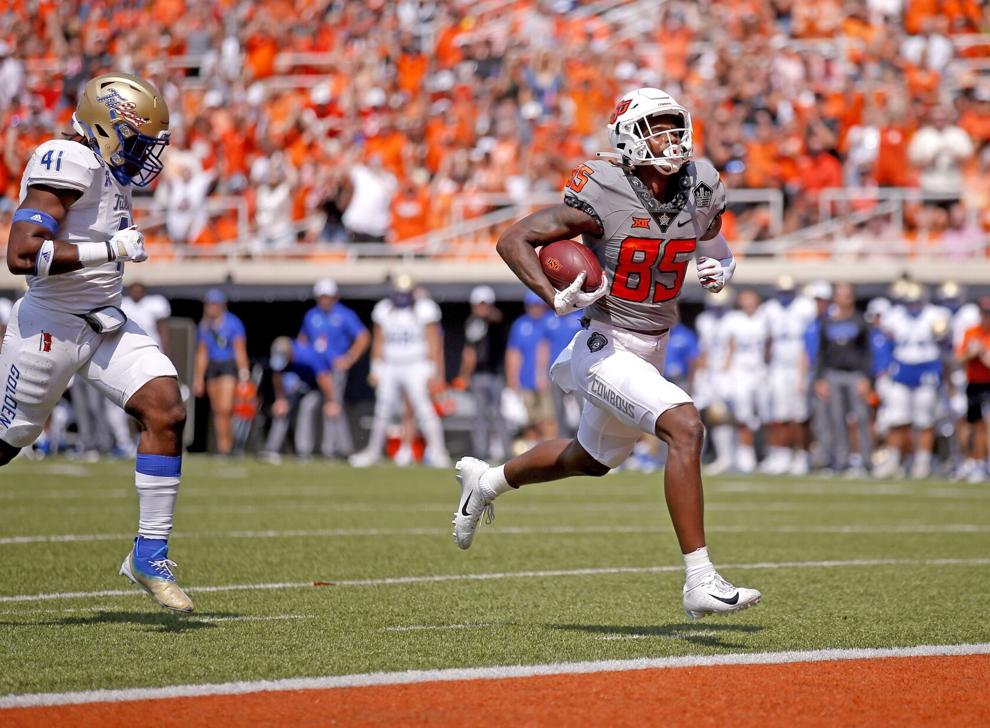 Tulsa at Oklahoma State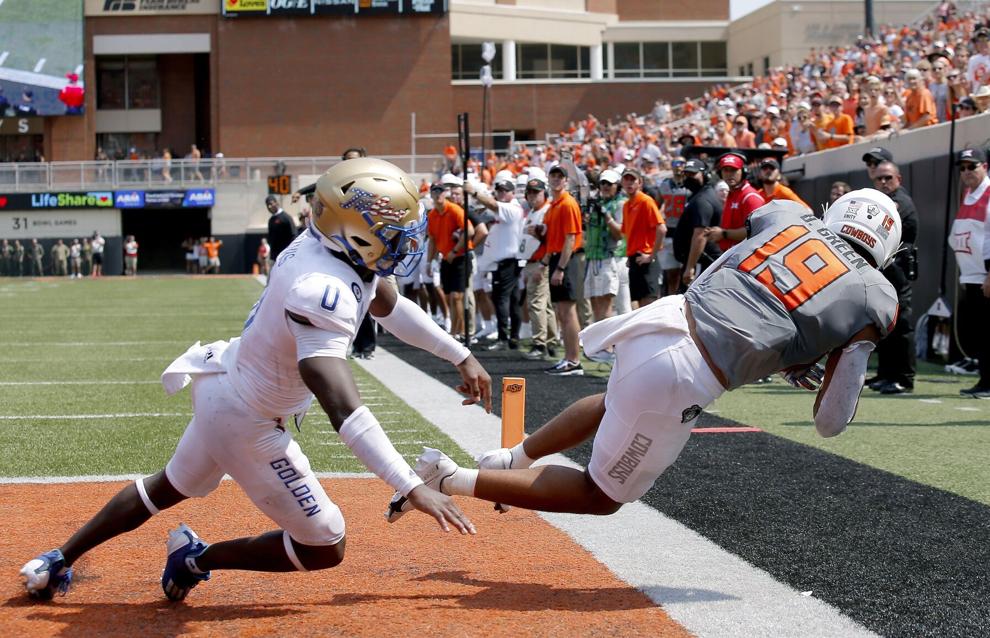 Tulsa at Oklahoma State
Tulsa at Oklahoma State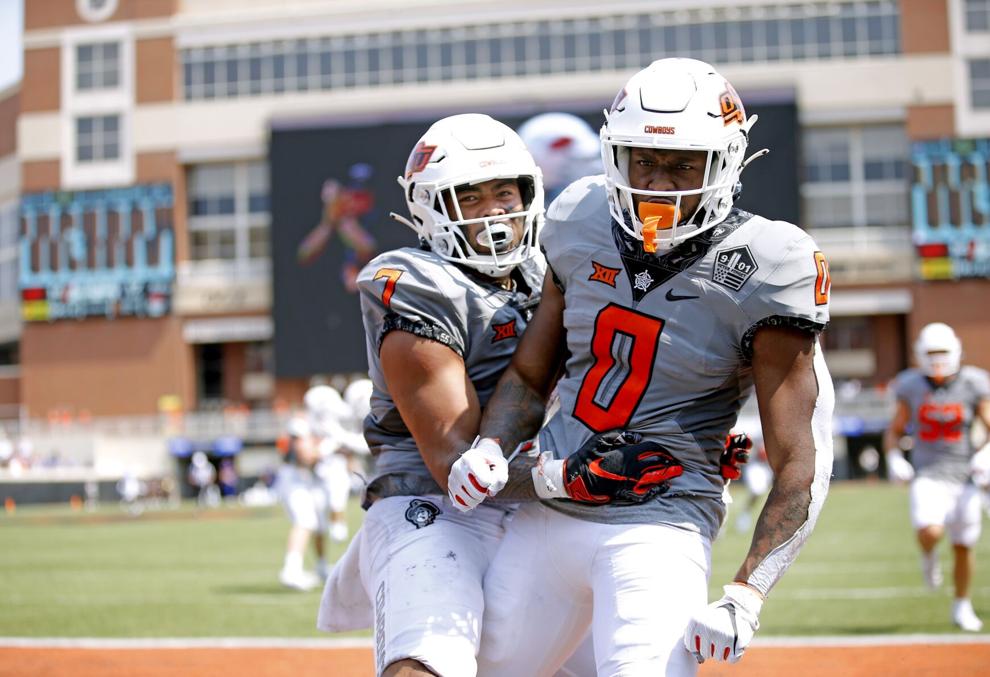 Tulsa at Oklahoma State
Tulsa at Oklahoma State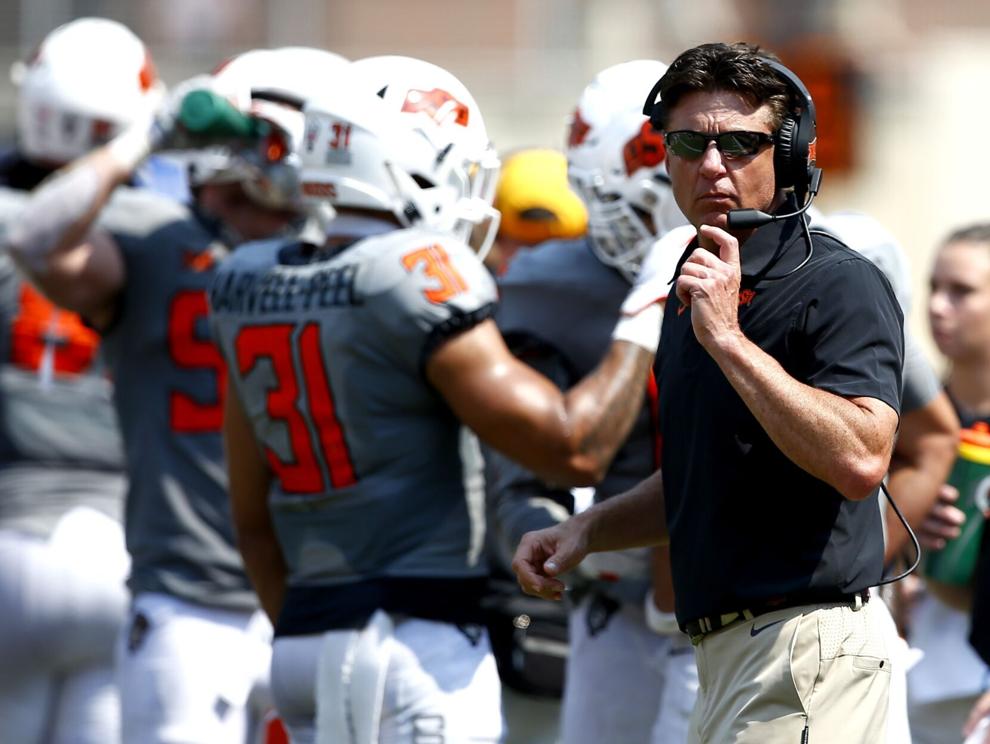 Tulsa at Oklahoma State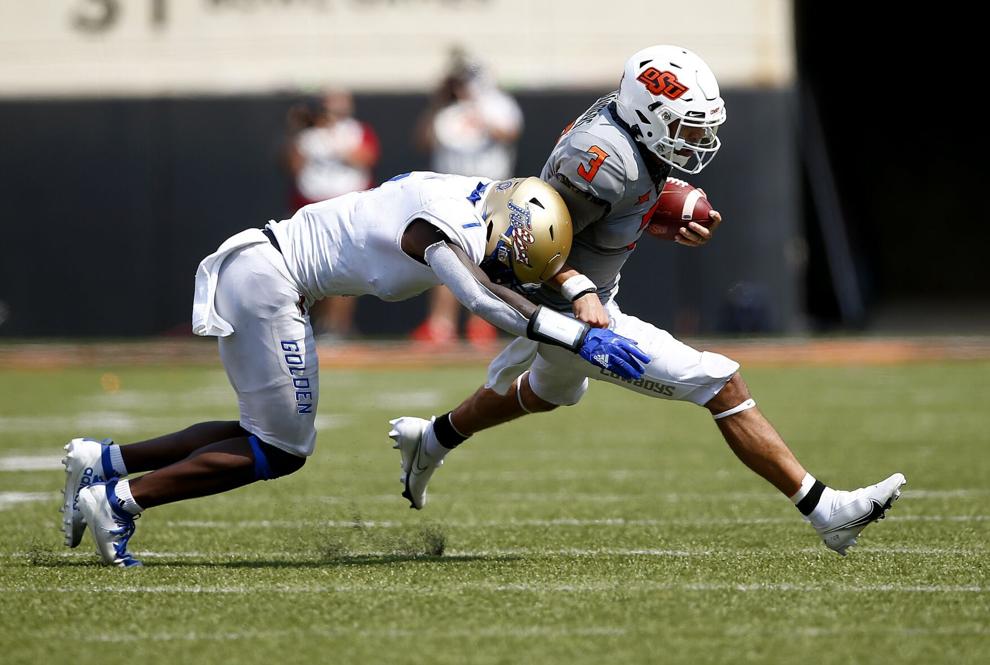 Tulsa at Oklahoma State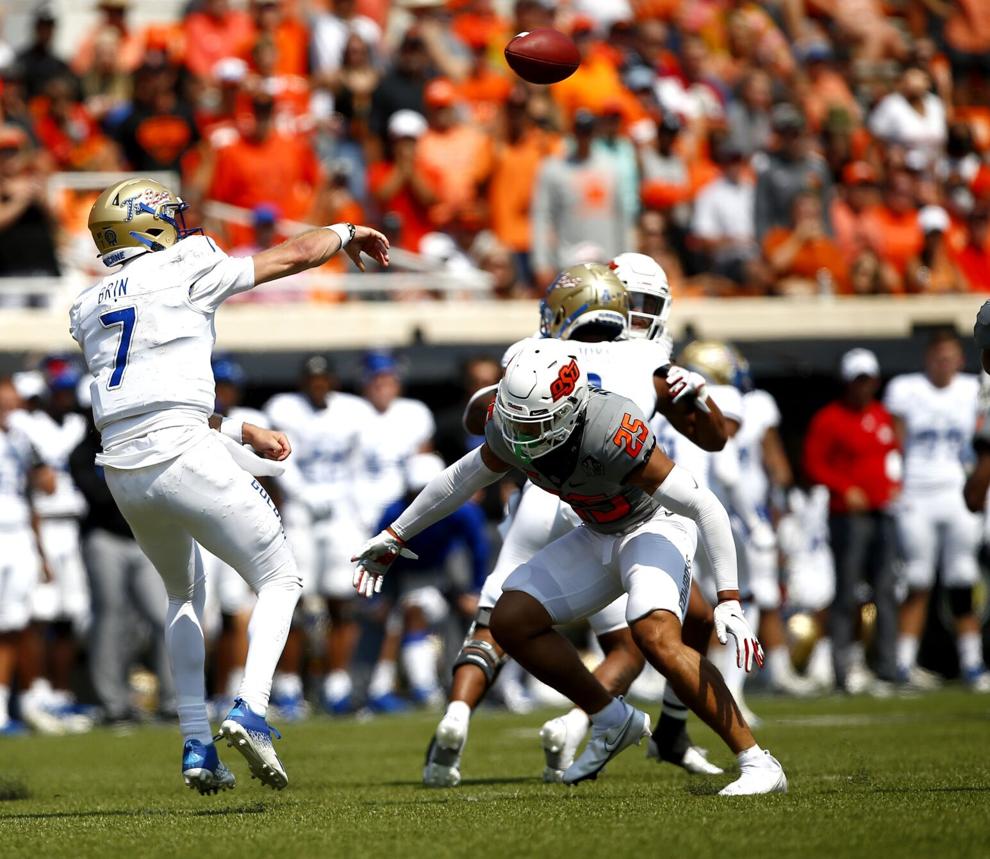 Tulsa at Oklahoma State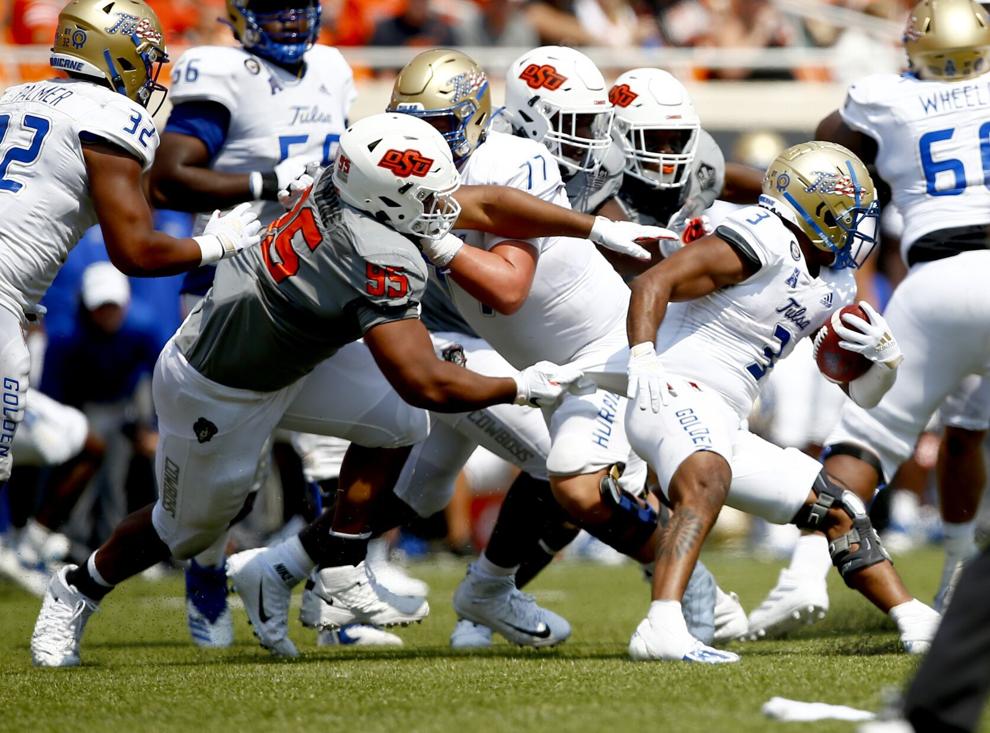 Tulsa at Oklahoma State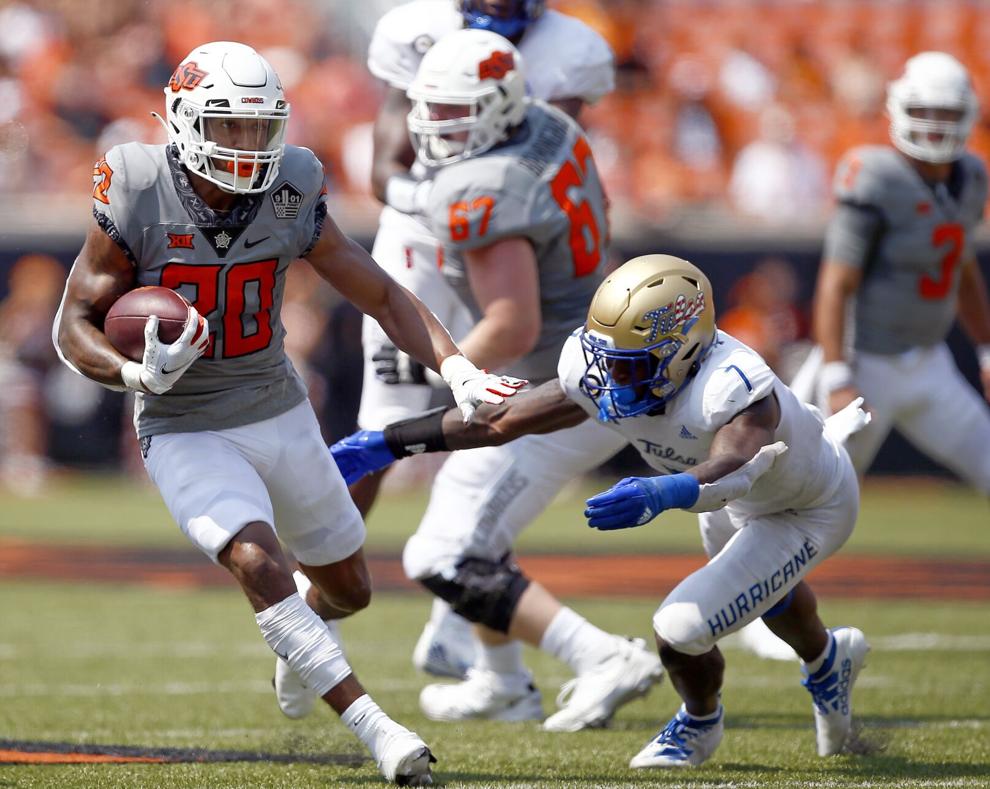 Tulsa at Oklahoma State
Tulsa at Oklahoma State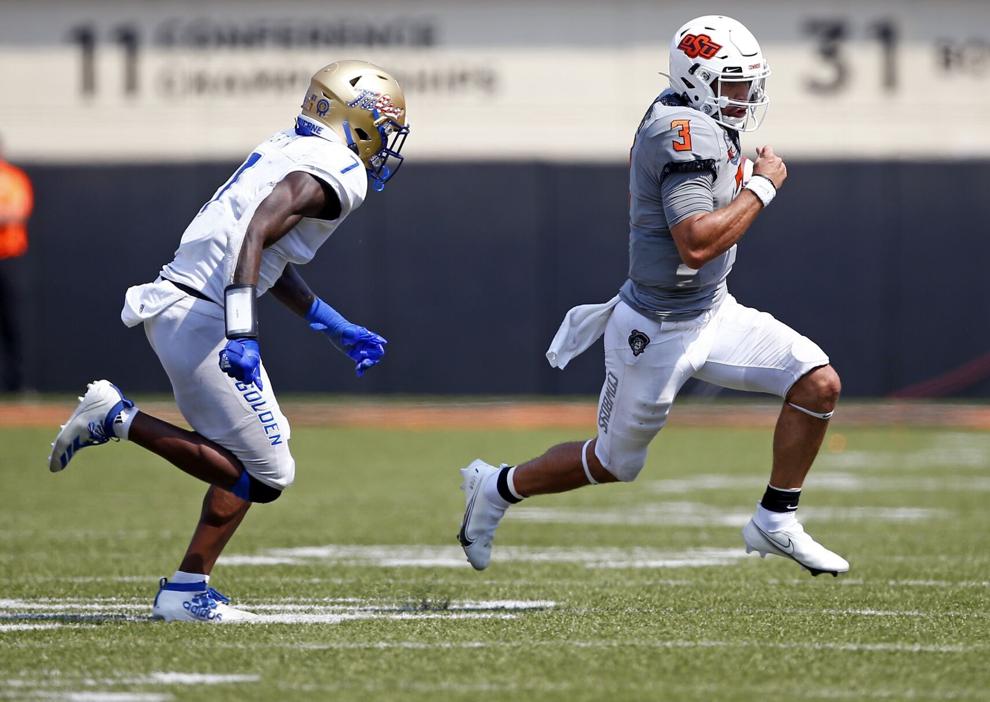 Tulsa at Oklahoma State
Tulsa at Oklahoma State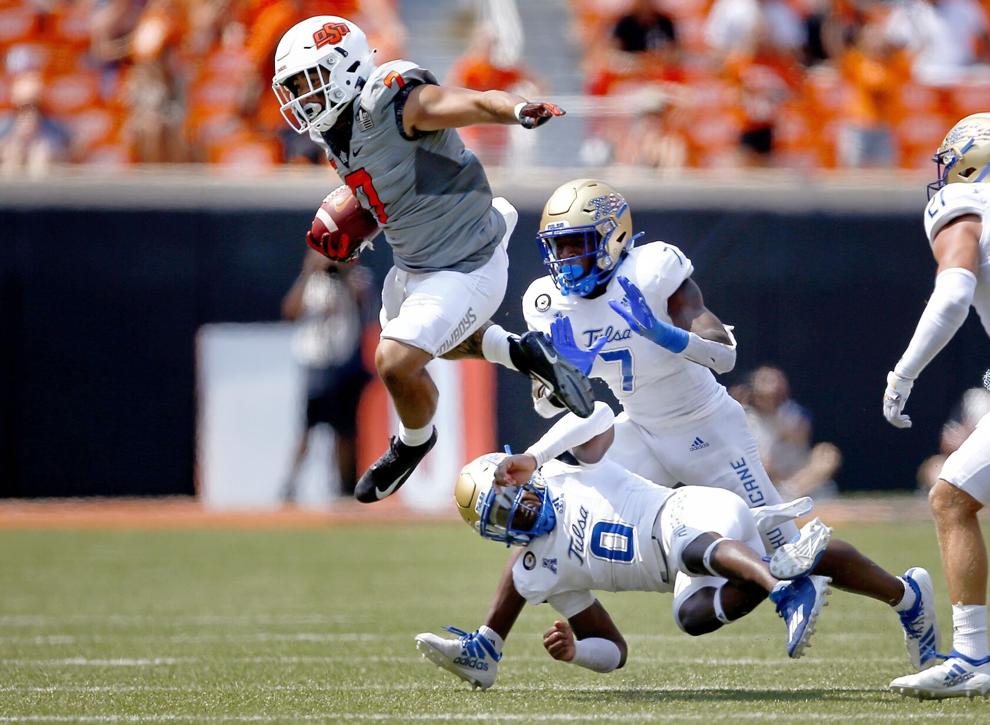 Tulsa at Oklahoma State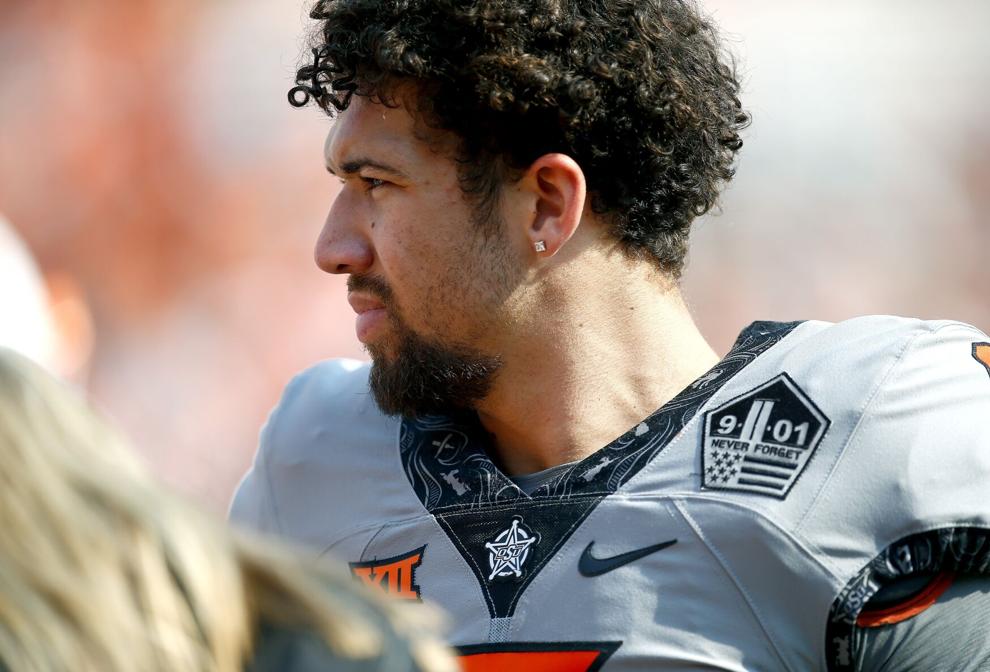 Tulsa at Oklahoma State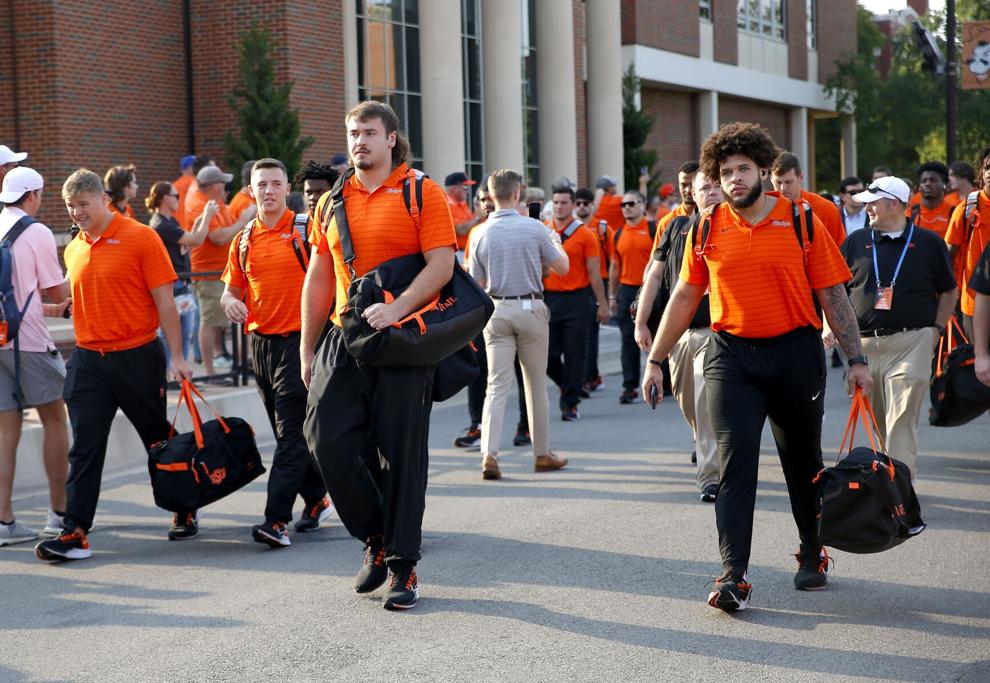 Tulsa at Oklahoma State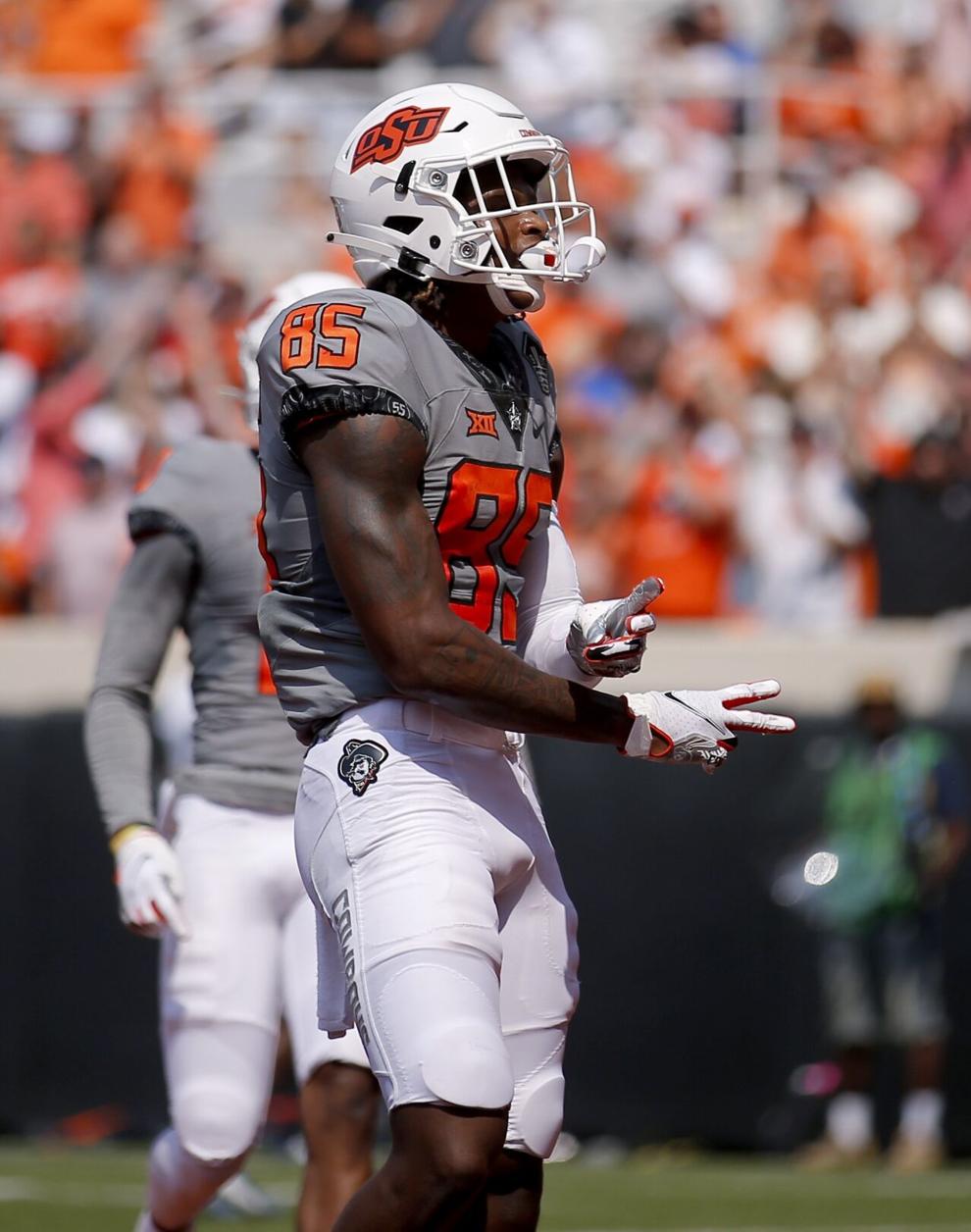 Tulsa at Oklahoma State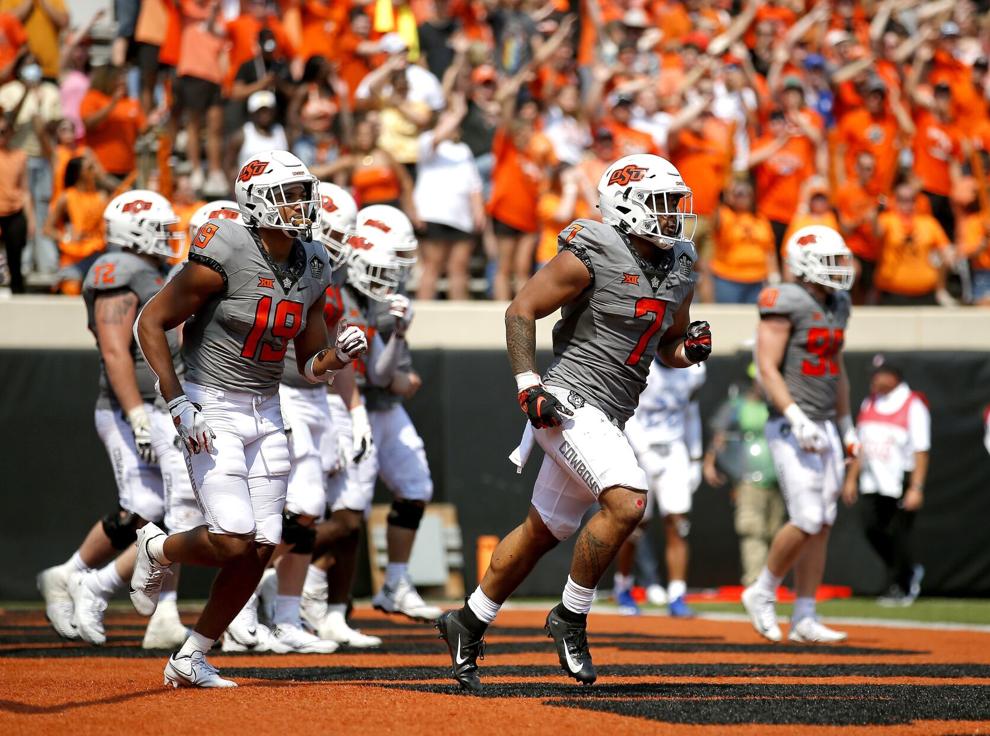 Tulsa at Oklahoma State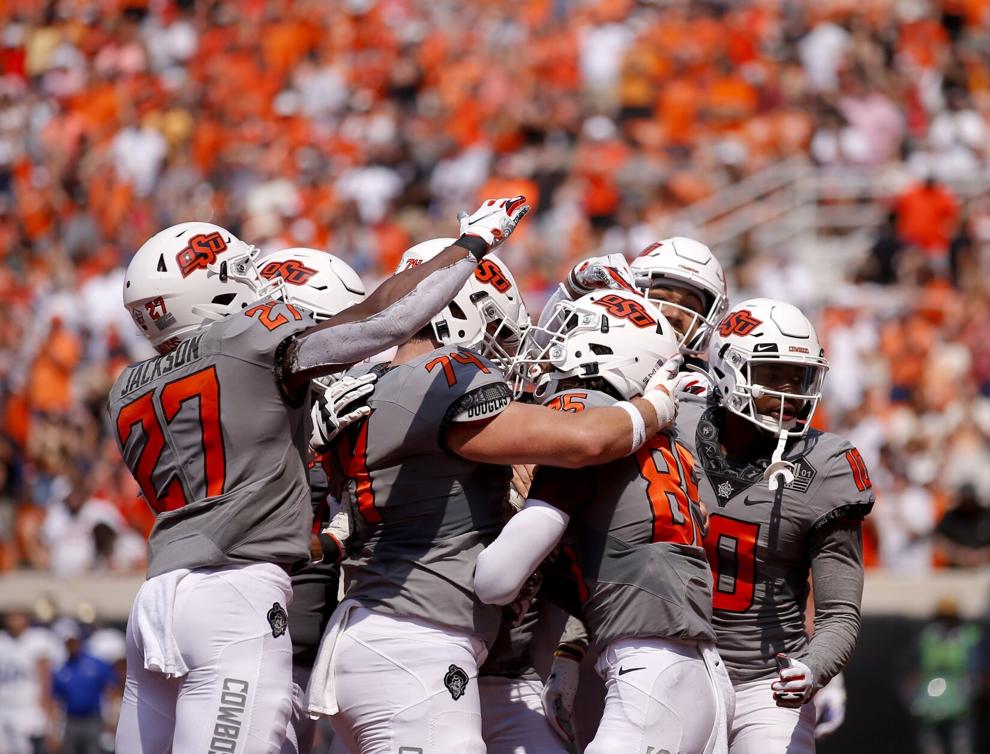 Tulsa at Oklahoma State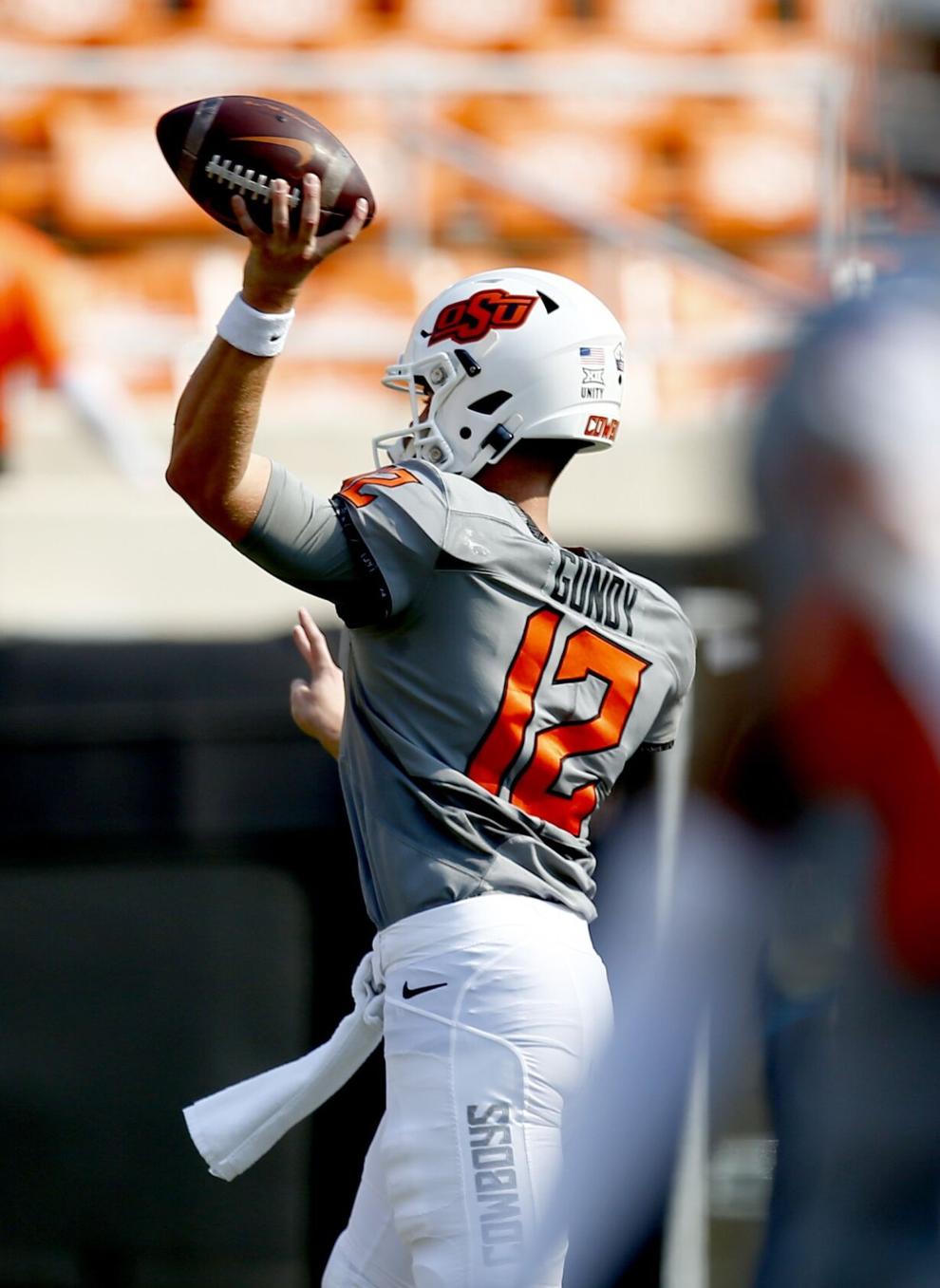 Tulsa at Oklahoma State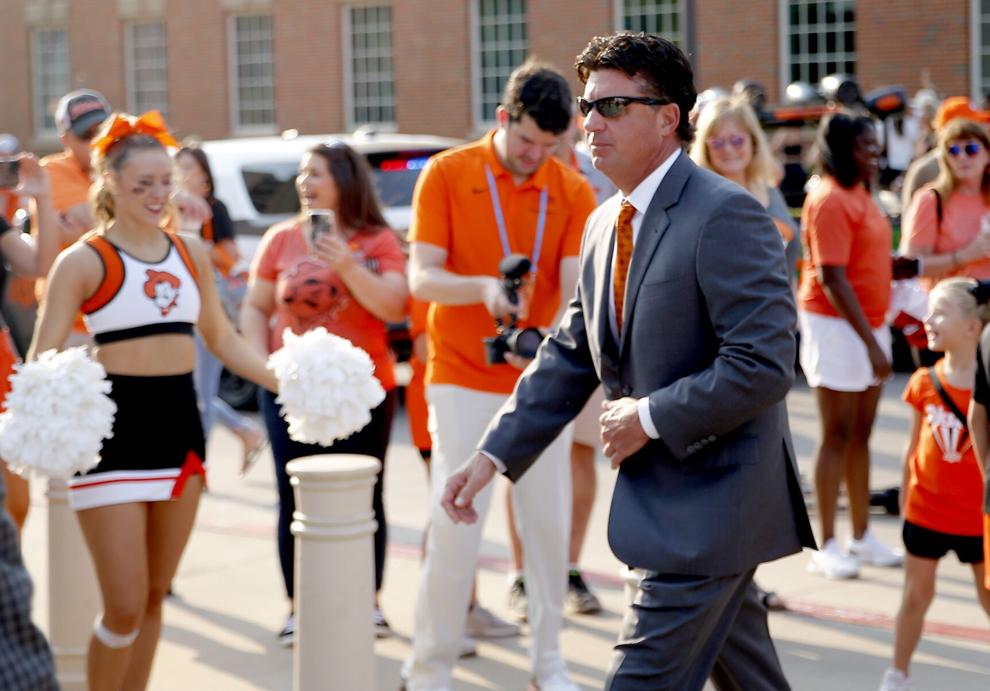 Tulsa at Oklahoma State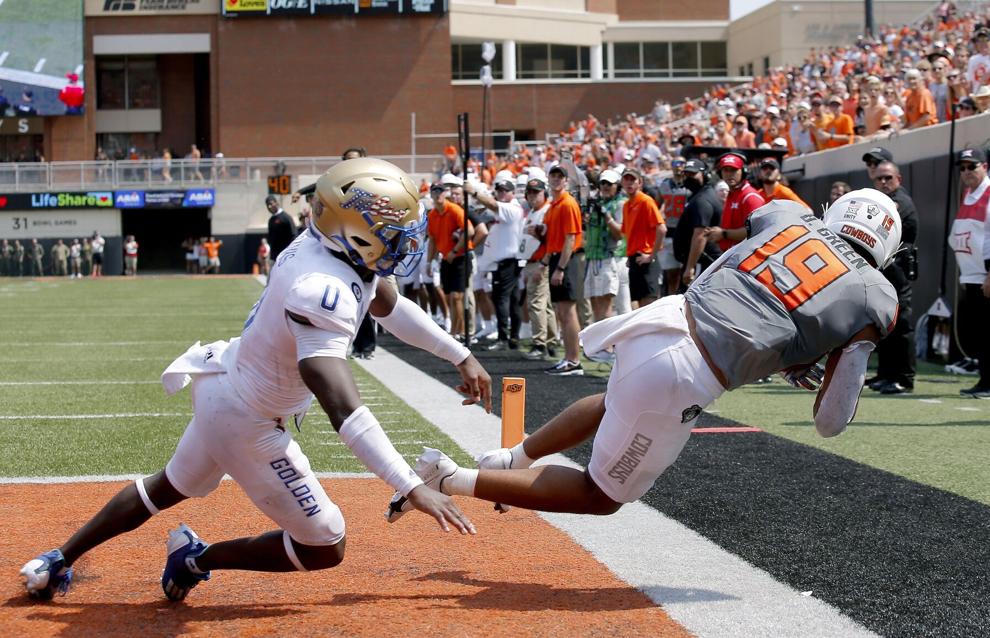 Tulsa at Oklahoma State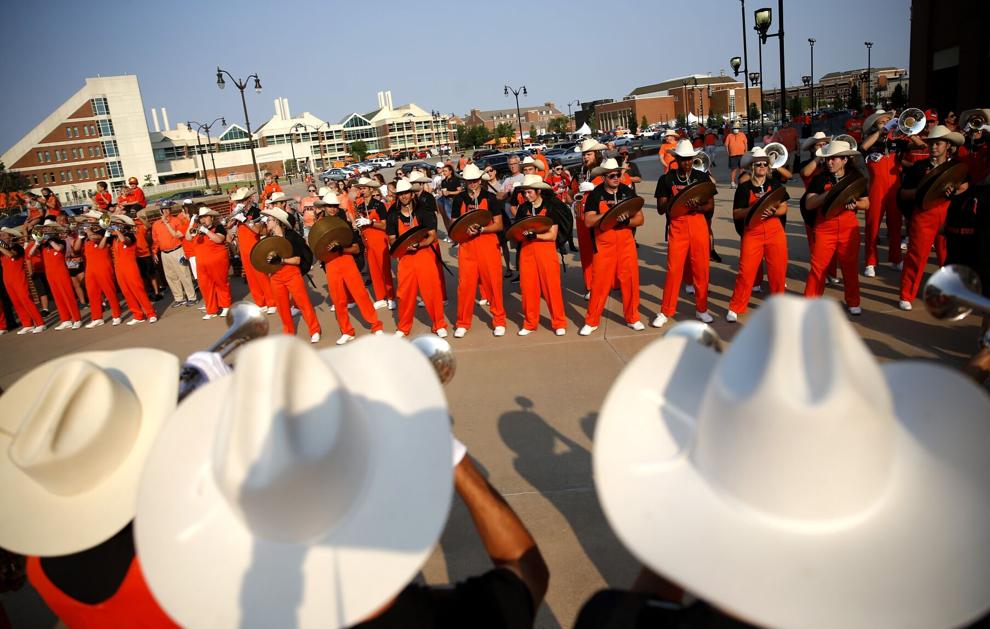 Tulsa at Oklahoma State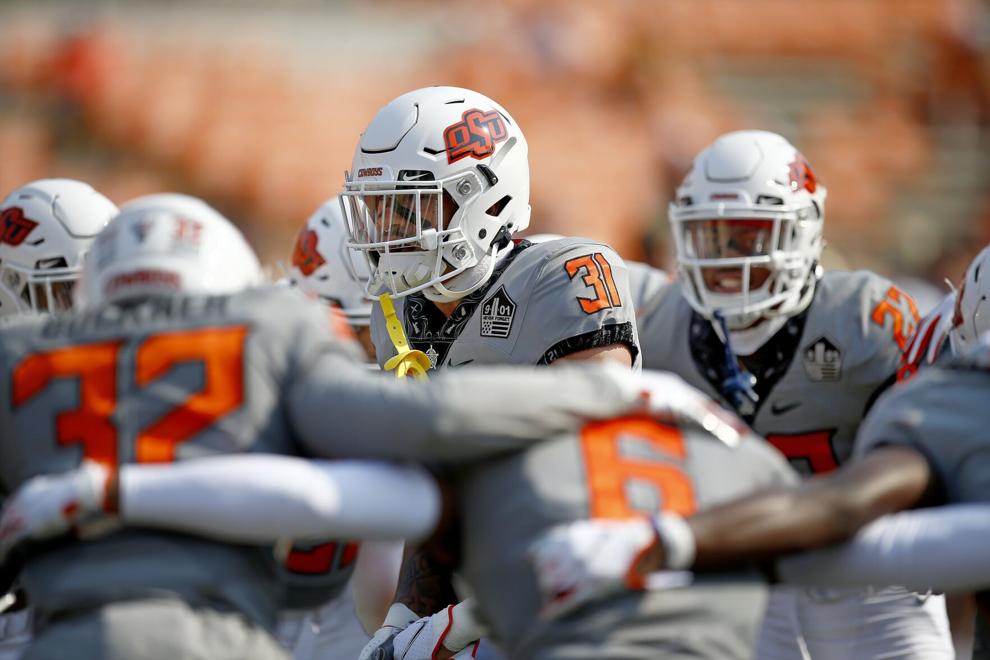 Tulsa at Oklahoma State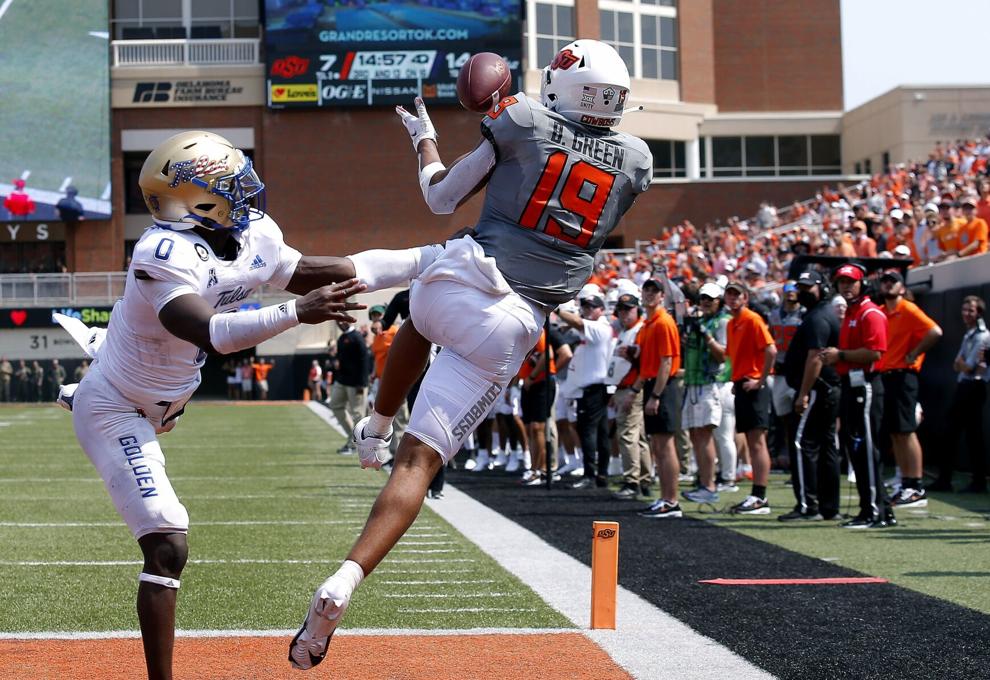 Tulsa at Oklahoma State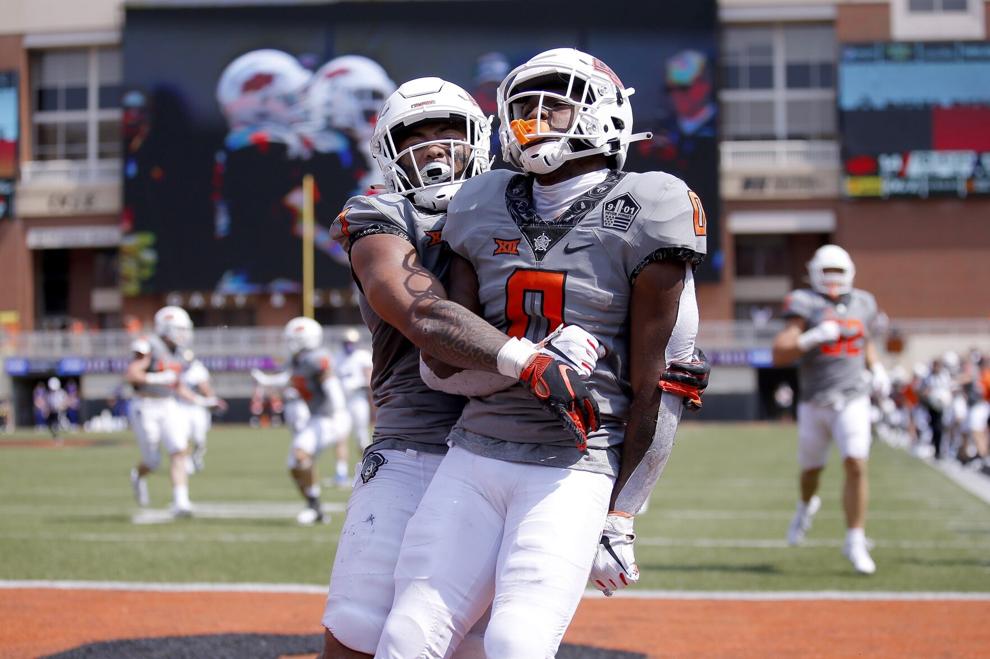 Tulsa at Oklahoma State
Tulsa at Oklahoma State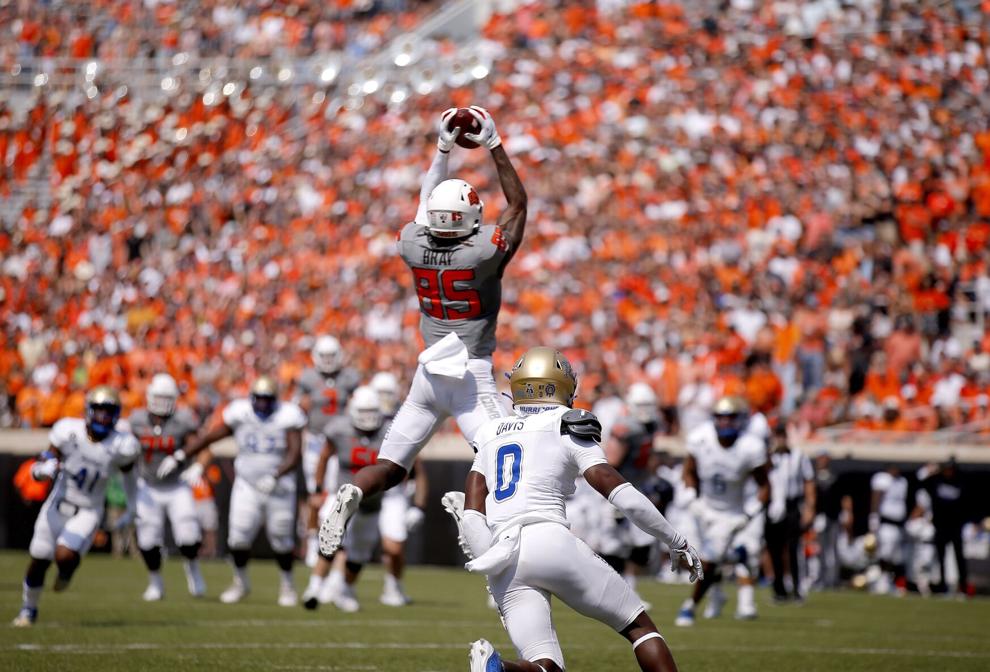 Tulsa at Oklahoma State
Tulsa at Oklahoma State
Tulsa at Oklahoma State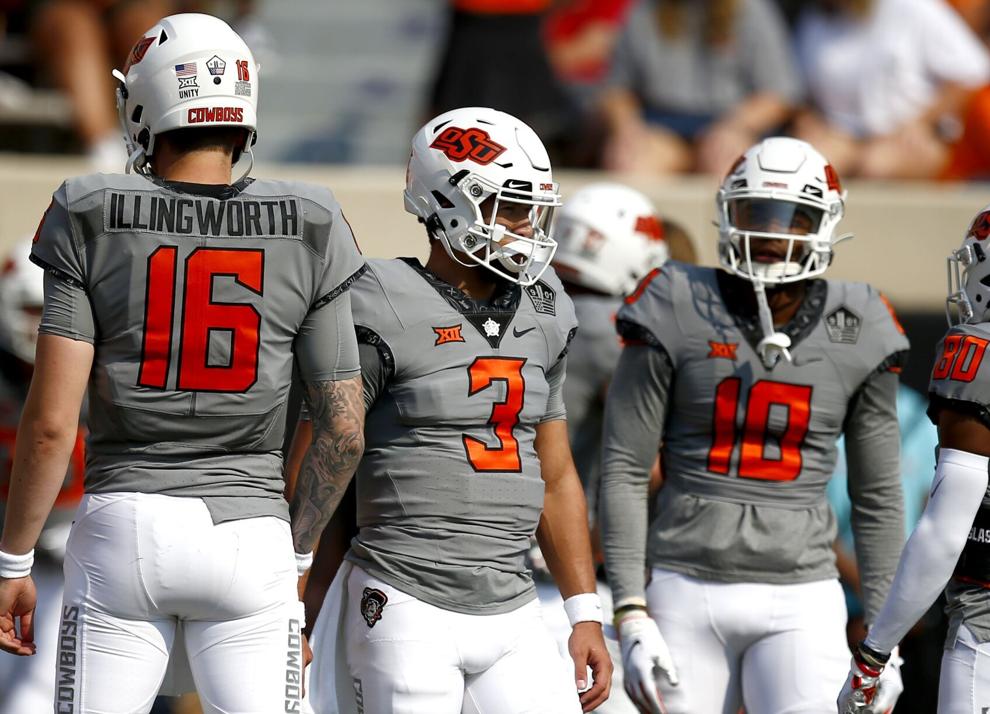 Tulsa at Oklahoma State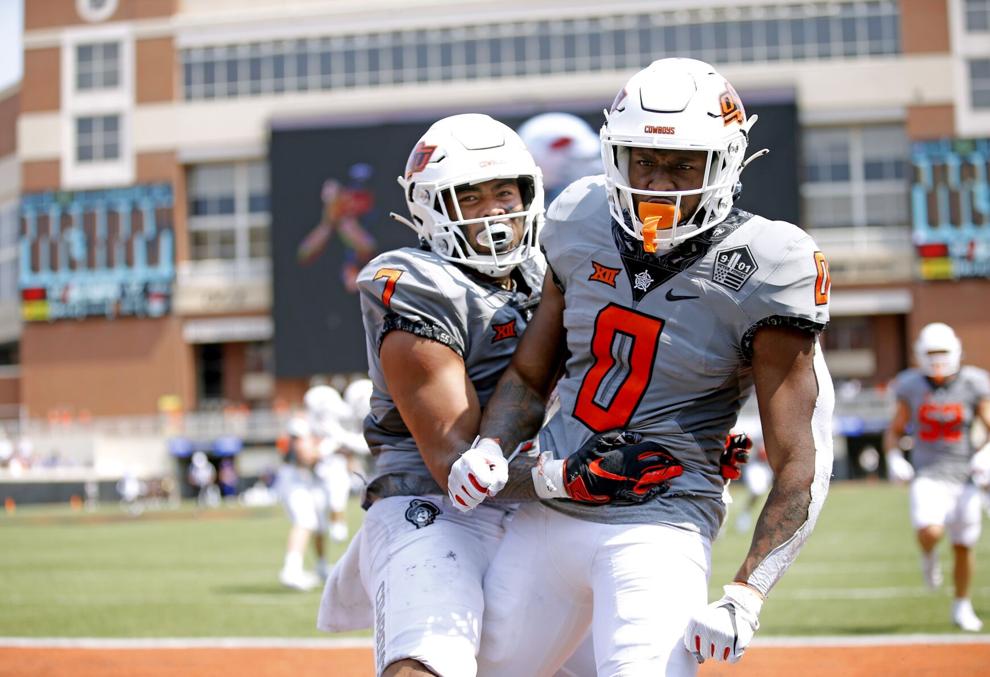 Tulsa at Oklahoma State
Tulsa at Oklahoma State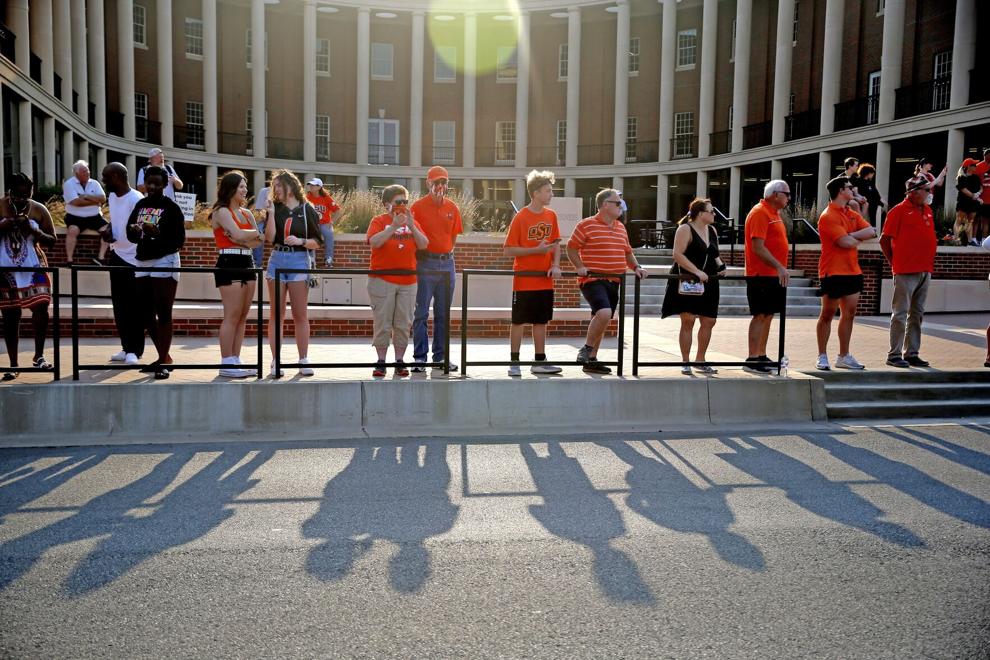 Tulsa at Oklahoma State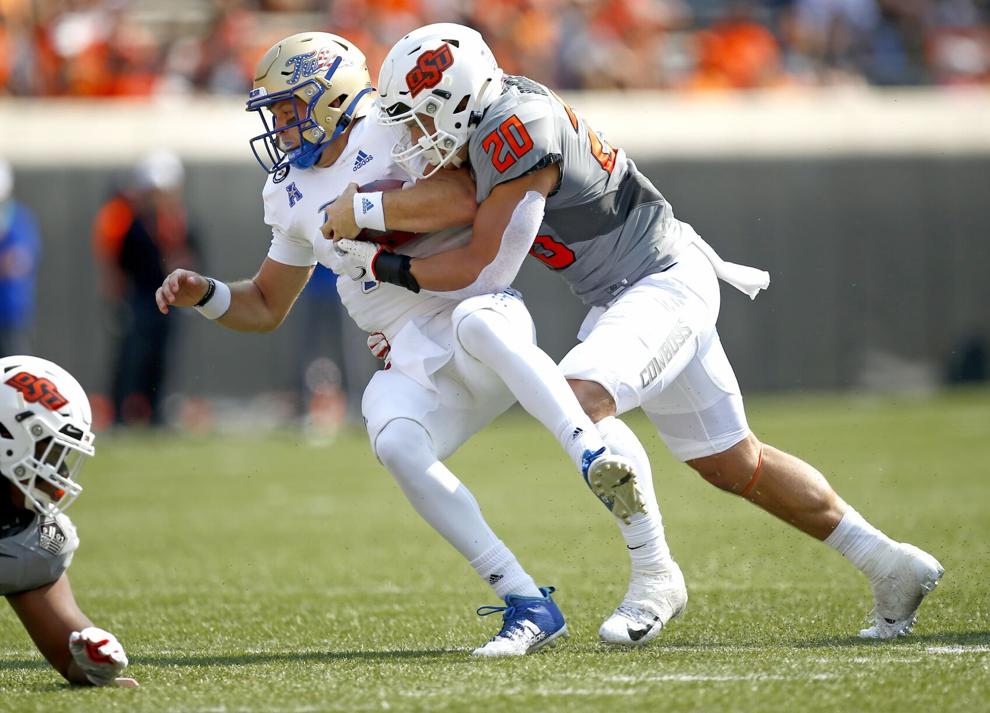 Tulsa at Oklahoma State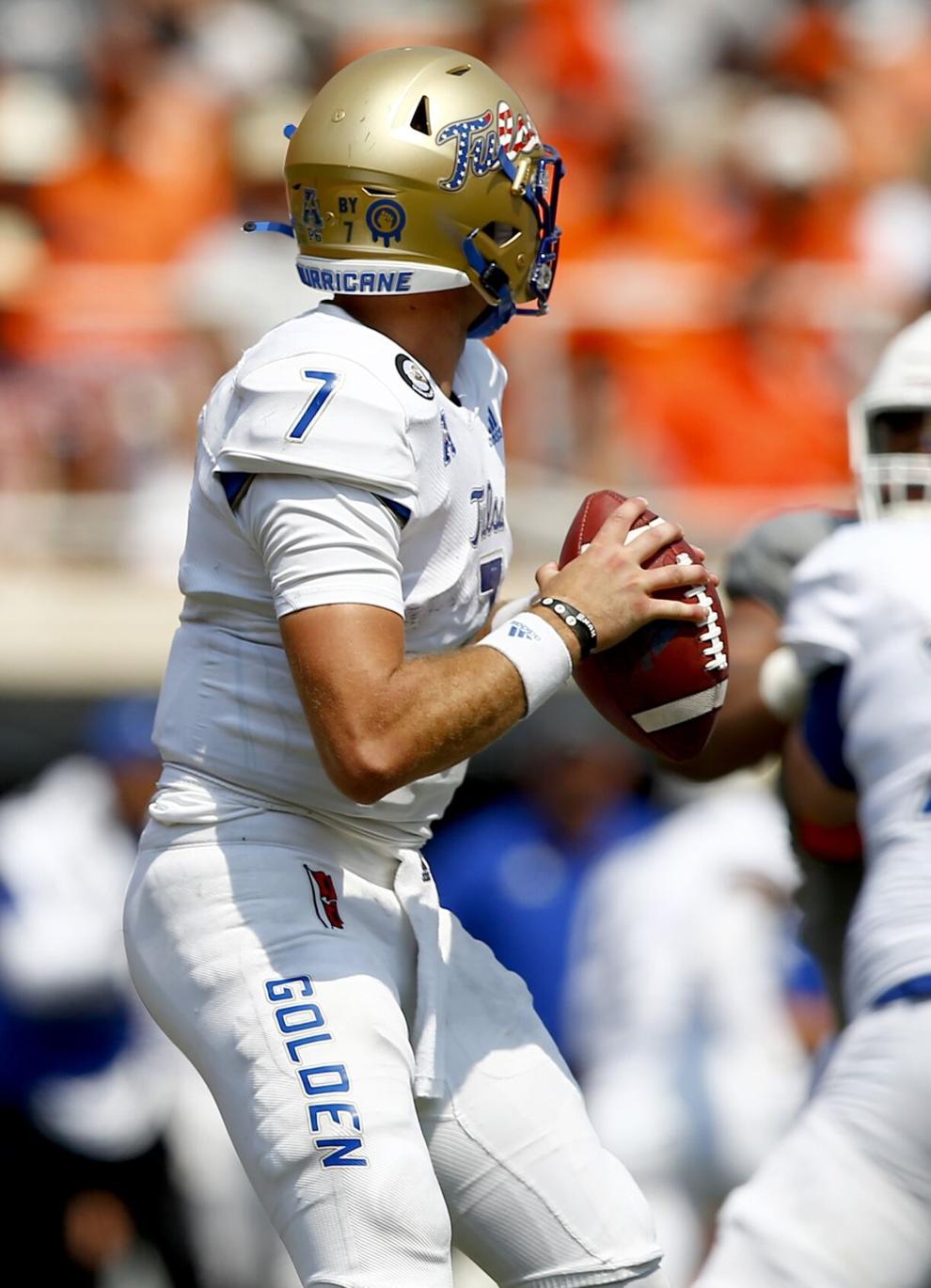 Tulsa at Oklahoma State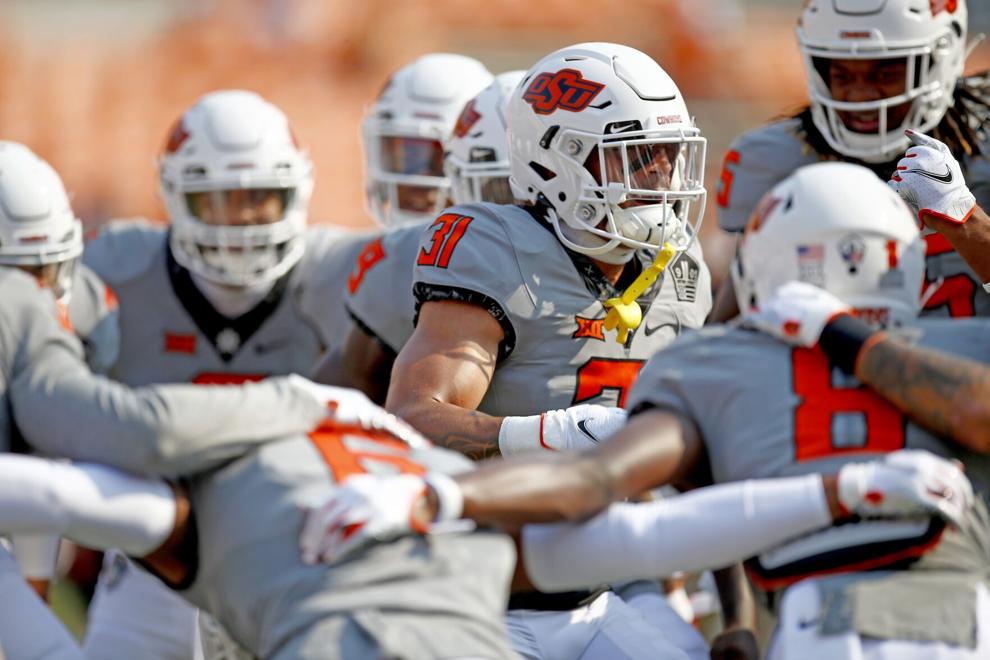 Tulsa at Oklahoma State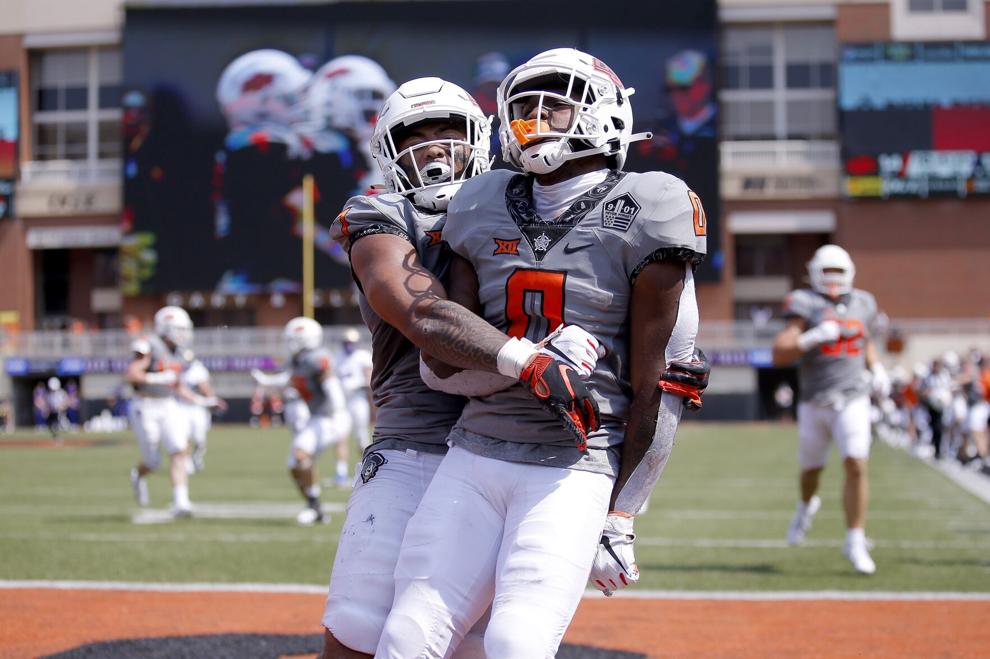 Tulsa at Oklahoma State
Tulsa at Oklahoma State
Tulsa at Oklahoma State
Tulsa at Oklahoma State
Tulsa at Oklahoma State
Tulsa at Oklahoma State
Tulsa at Oklahoma State
Tulsa at Oklahoma State
Tulsa at Oklahoma State
Tulsa at Oklahoma State
Tulsa at Oklahoma State
Tulsa at Oklahoma State
Tulsa at Oklahoma State
Tulsa at Oklahoma State
Tulsa at Oklahoma State
Tulsa at Oklahoma State
Tulsa at Oklahoma State
Last chance offer: $1 for six months