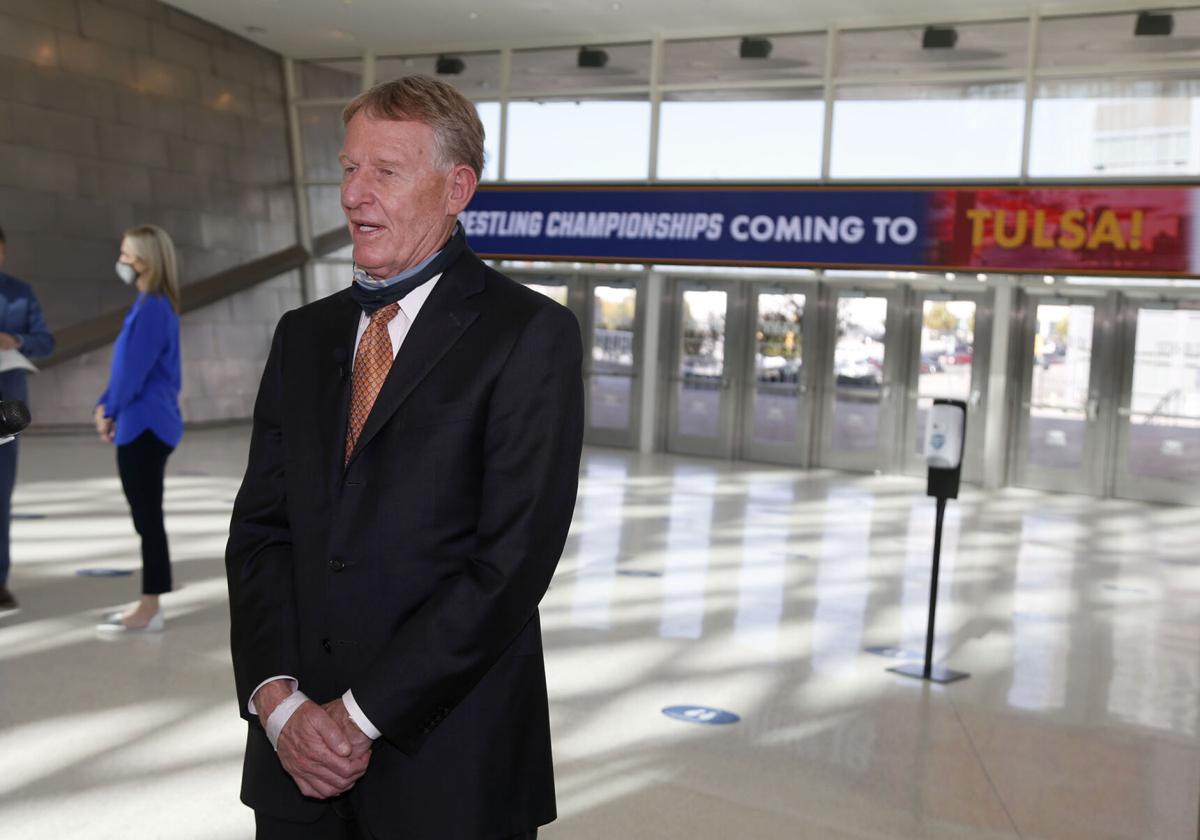 Deputy Athletic Director Chad Weiberg will take over as the new Oklahoma State athletic director starting July 1.
The university issued a news release Thursday that said OSU President Burns Hargis will announce the scheduled transition from Mike Holder to Weiberg during the OSU/A&M Board of Regents meeting Friday. Hargis will recommend Holder's appointment as athletic director emeritus.
Weiberg is signing a four-year contract at $750,000 annually, OSU said.
"I am humbled by this opportunity," Weiberg said in the release. "I want to thank the Regents, President Burns Hargis, and Mike Holder, and I am honored to be entrusted with the responsibility of building on their successes. I have loved Oklahoma State since my dad, Mick, coached on Paul Hansen's basketball staff in the 1980s. It is a special place with special people and a storied athletic tradition. We have exceptional coaches, remarkable student-athletes and an incredible staff. Coach Holder has done more at OSU than anyone imagined possible since he became athletic director. He put us in position to be competitive on a national level, transformed our facilities and helped us raise the expectations we have of ourselves. I hope to honor his accomplishments by building on them."
Holder, 72, will continue to support the athletic department as a special adviser while continuing to raise funds and work on facility development, per the release.
"Today is about the future of Oklahoma State University athletics. Chad Weiberg is the new sheriff in town, and he needs all of us to saddle up and ride for the brand," Holder said in the OSU release. "Get ready Cowboys and Cowgirls. If you do your part, then the best is yet to come."
Weiberg is a 1994 OSU graduate who earned his master's degree in 2004. He has been director of corporate sales and donor relations for OSU Athletics, senior director of field operations for the OSU Alumni Association and the director of development for the OSU Foundation/College of Business Administration.
Weiberg was serving as senior director of field operations for the OSU Alumni Association the year he lost his brother Jared in the plane crash that claimed 10 lives on Jan. 27, 2001. OSU honors the 10 individuals each year and has a 'Remember the 10' memorial site in the southwest lobby of Gallagher-Iba Arena.
After 2004, Weiberg left OSU to serve as the Kansas State Foundation director of corporate relations before becoming director of major gifts for K-State athletics in 2005. By 2009, Weiberg held the lead role for the K-State Athletics Ahearn Fund. He was recognized as the National Fundraiser of the Year by the National Association of Athletic Development Directors in 2014.
Weiberg left his position as the K-State senior associate athletic director for development directors to become the deputy director of athletics at Texas Tech in 2015. OSU brought him back to Stillwater in 2017.
Holder has been OSU's athletic director for 16 years. He came to OSU as a student-athlete and was the 1970 Big Eight medalist on his way to leading the golf team to a conference title. He was a third-team All-American his junior and senior years and earned honorable mention honors as a sophomore.
After his playing days, Holder took over as OSU golf coach on July 1, 1973 and held that position for 32 years. He coached 112 All-Americans and several of his players have gone on to compete professionally. He is one of five coaches of any sport in NCAA history to win a national championship in four different decades. Holder claimed 25 conference championships as a golf coach and his 21 Big Eight Conference titles were the second-most by a head coach in any sport.
Holder took over as athletic director in 2005. He was a 2013 finalist for National Athletic Director of the Year in the Sports Business Awards and is an avid fundraiser. He raised the biggest single donation to an athletics program in NCAA sports history when Boone Pickens donated $165 million in 2005, which funded Boone Pickens Stadium and revamped OSU's athletic facilities.
OSU also opened the 92,000 square-foot Sherman E. Smith Training Center, the 50,000 square-foot Michael and Anne Greenwood Tennis Center and a new track and field complex with Holder as the athletic director. In addition, the $60 million baseball O'Brate Stadium just had its debut on Feb. 24.
"We are in awe of the massive upgrade in athletic facilities under Mike's leadership," Hargis said in the statement. "I am personally appreciative of his adherence to honest principles in the performance of his duties leading our athletic department. Serving with Mike to elevate and advance our alma mater has been a great privilege for me. Mike loves OSU. He has dedicated his career to building a championship golf program and athletic department centered around helping athletes succeed in their sports, in the classroom and, most importantly, in life. As a result, I will recommend his appointment as athletic director emeritus."
---
A look at Mike Holder's career in photos
OSU athletic director Mike Holder: A look back at his career
Mike Holder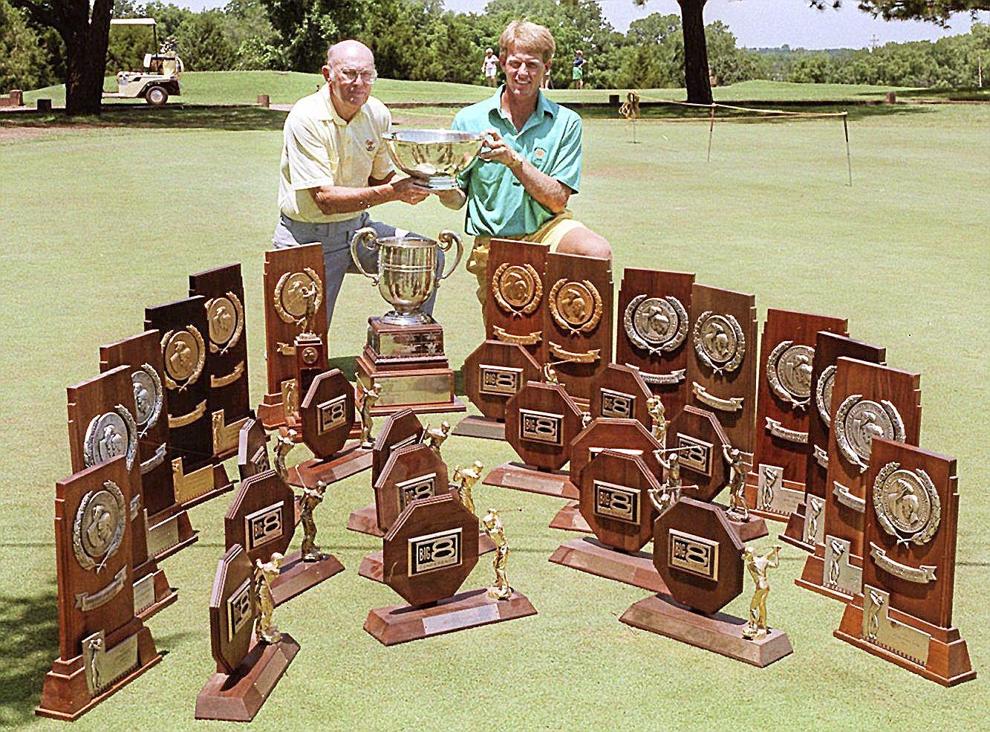 Mike Holder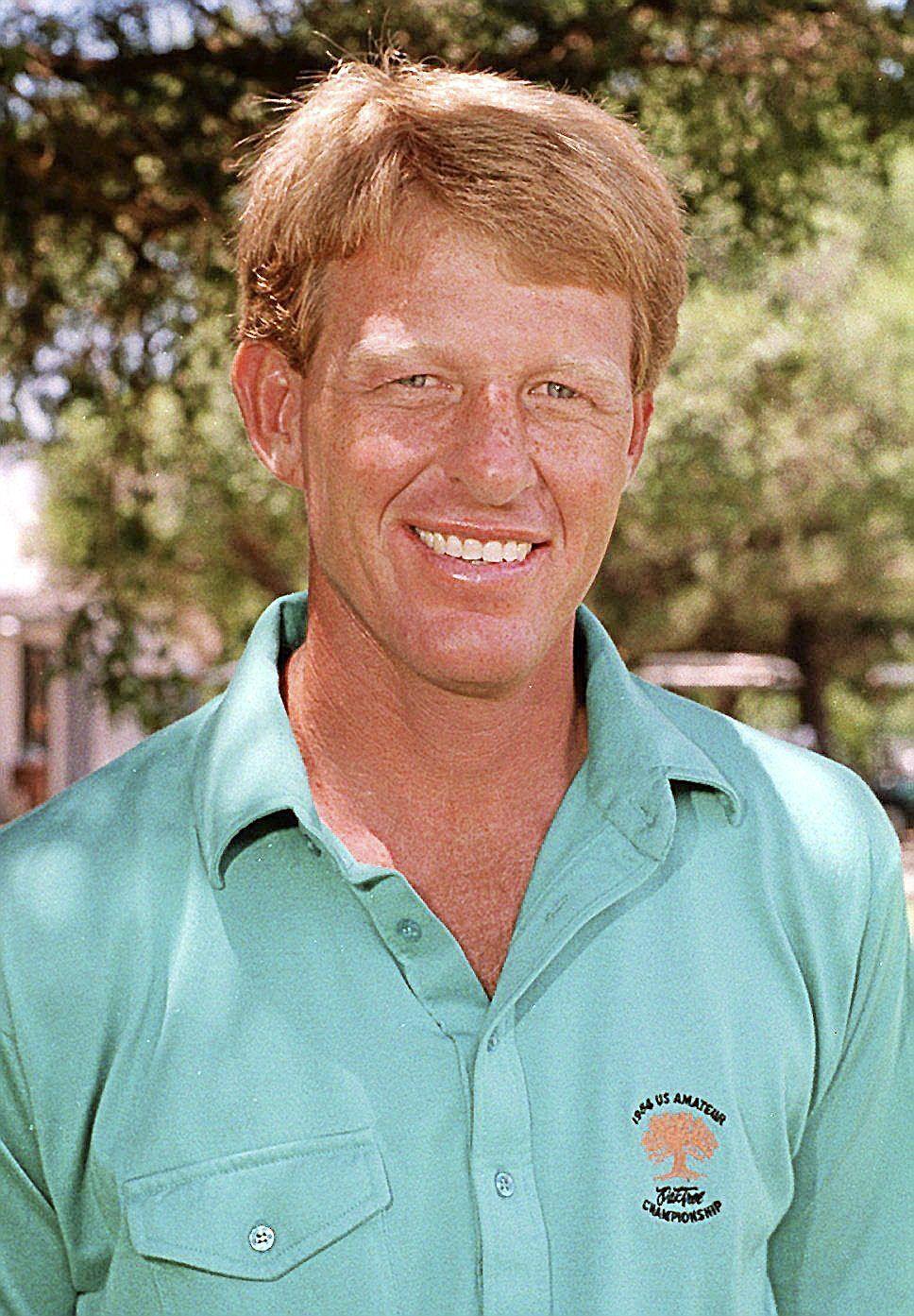 Mike Holder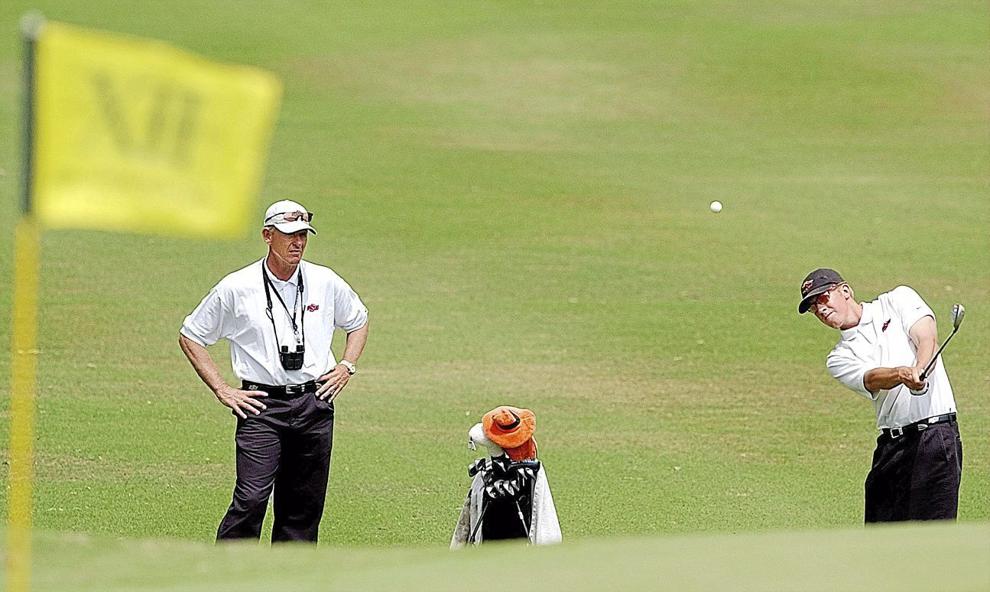 Mike Holder
Mike Holder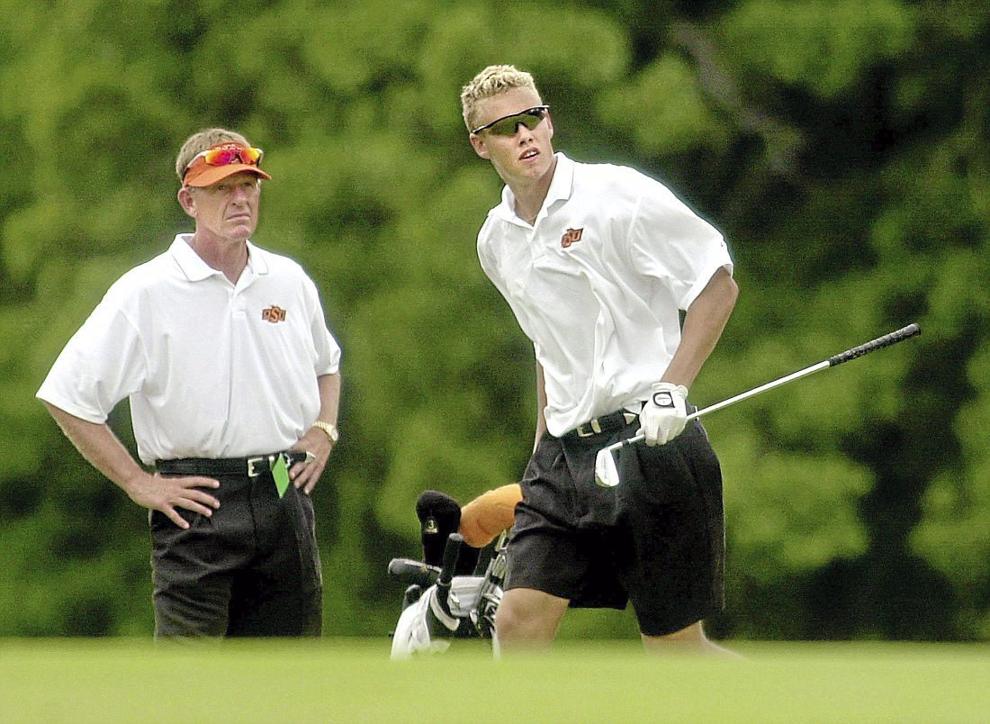 Mike Holder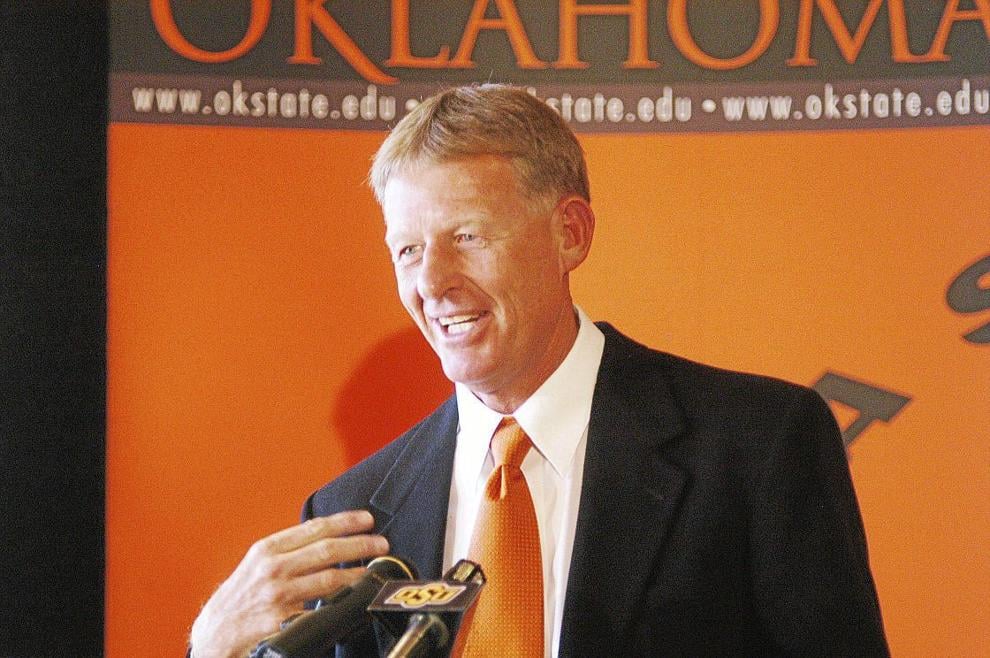 Mike Holder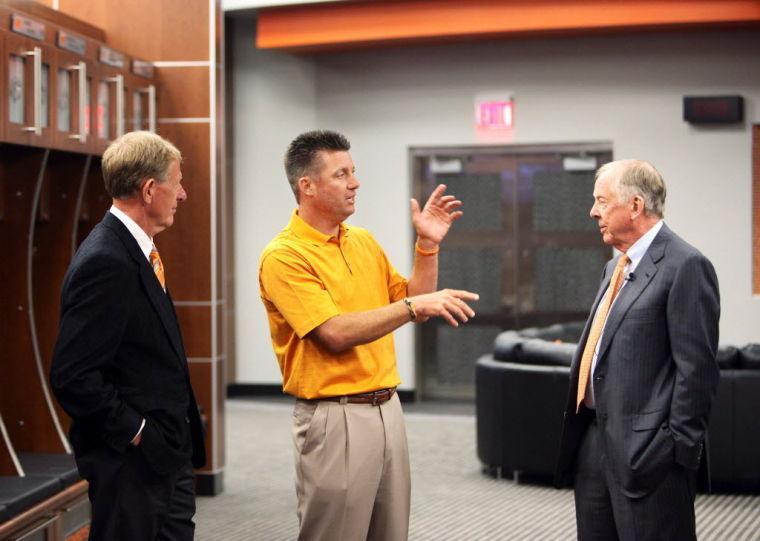 Mike Holder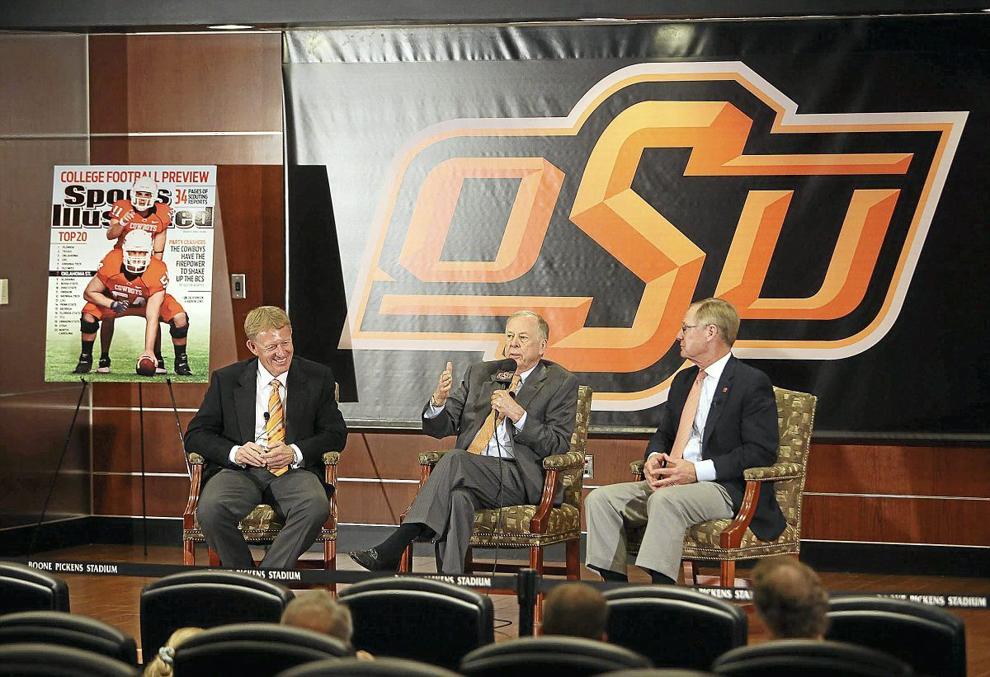 Mike Holder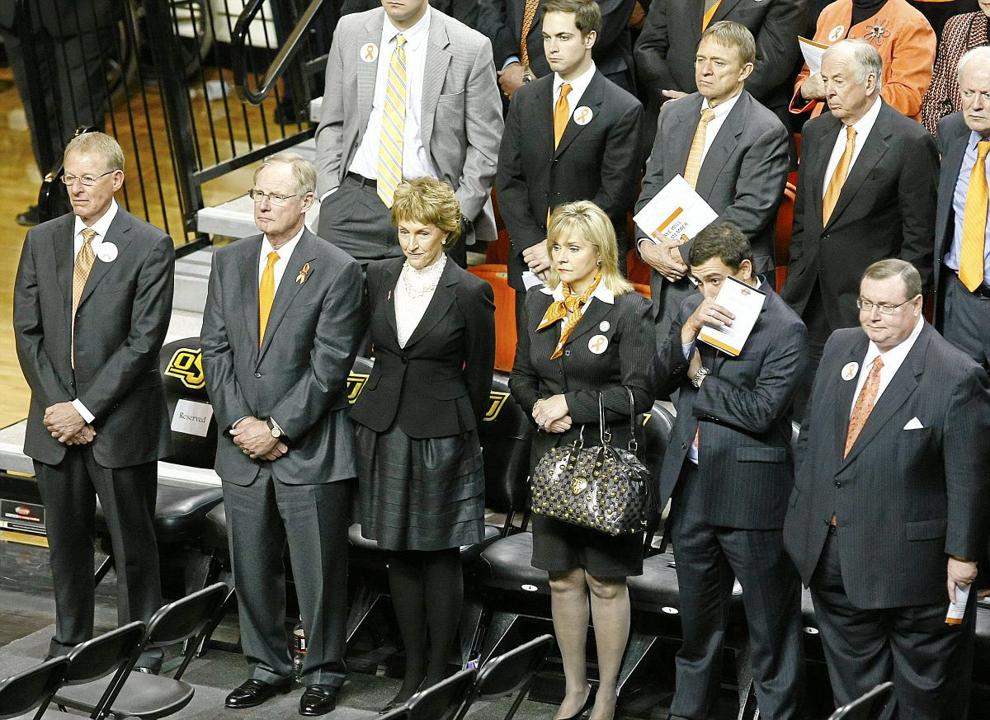 Mike Holder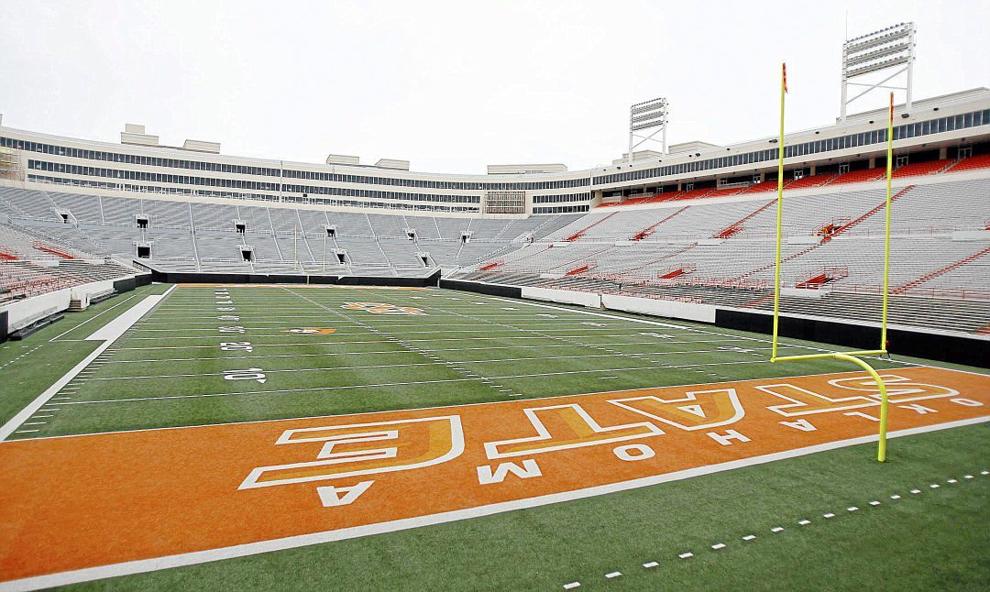 Mike Holder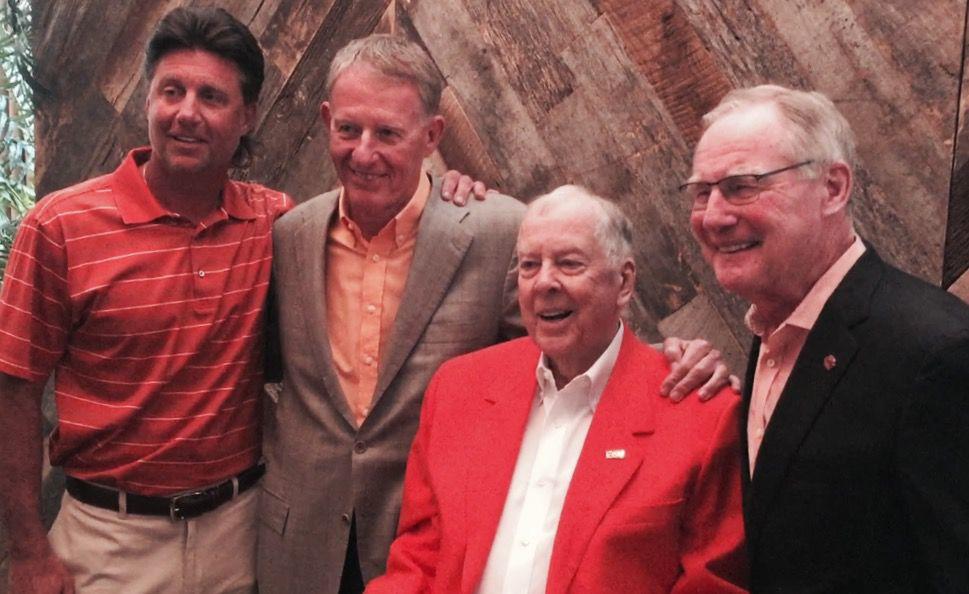 Mike Holder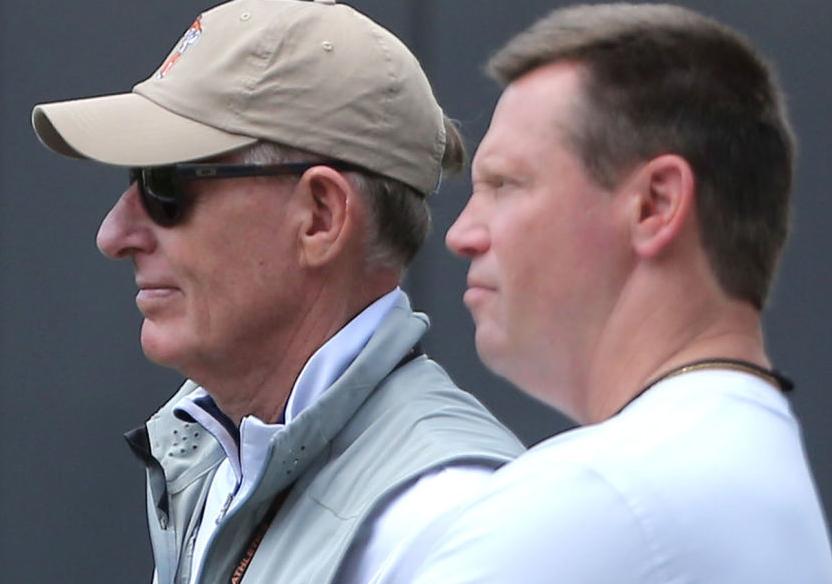 Mike Holder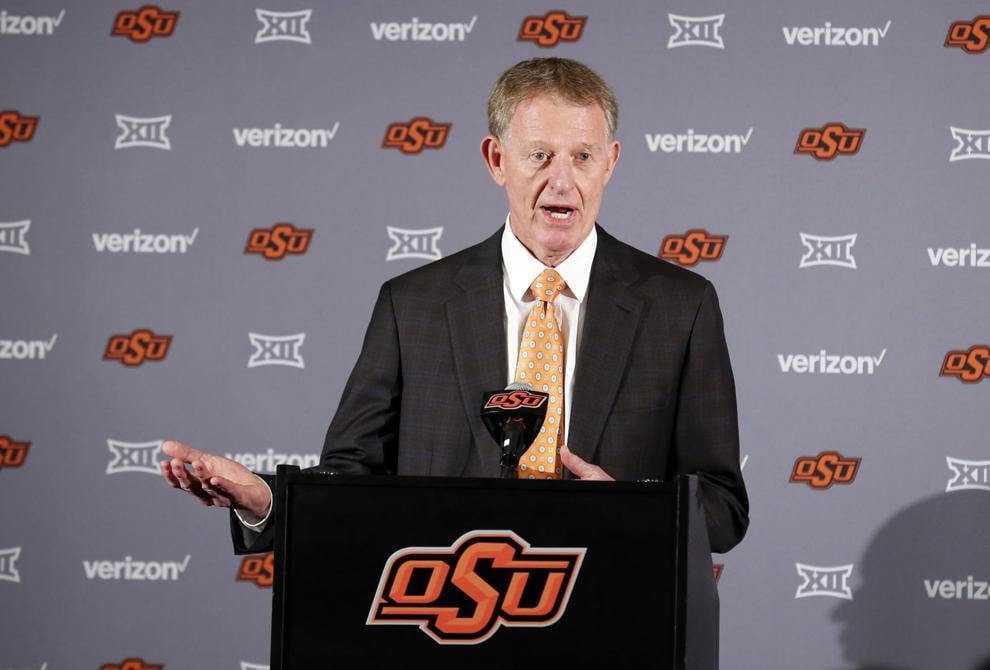 Mike Holder
Mike Holder
Mike Holder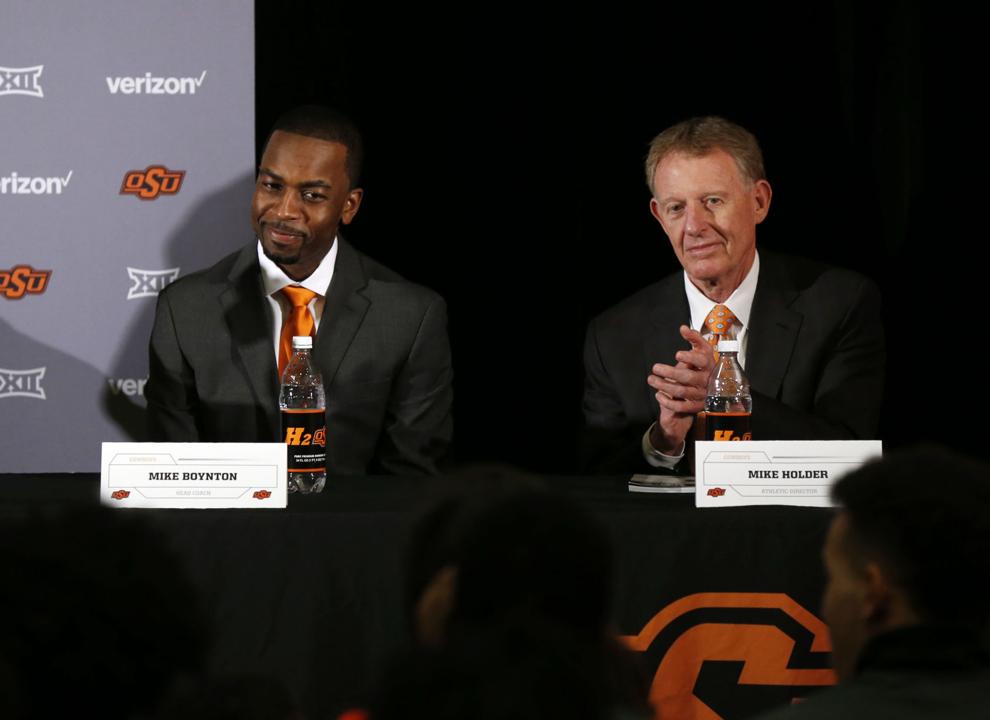 Mike Holder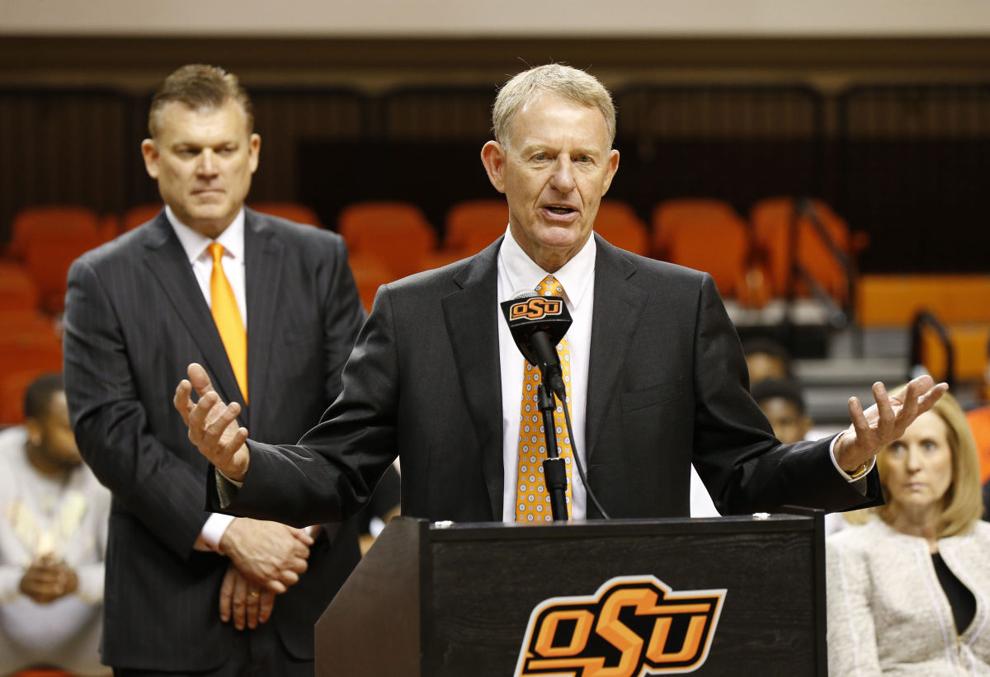 Mike Holder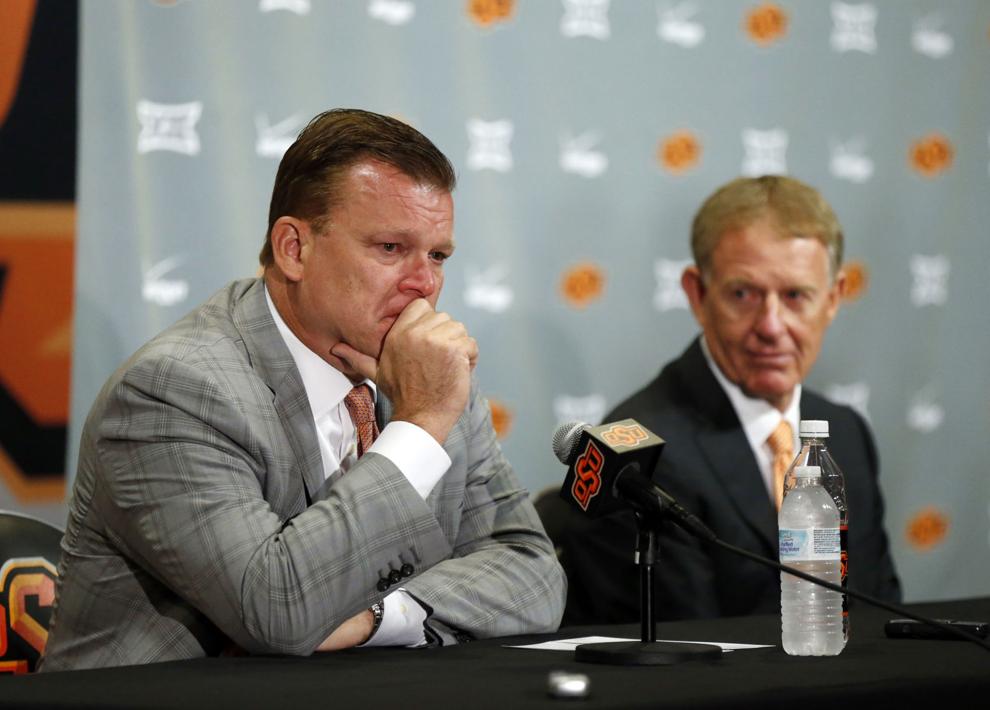 Mike Holder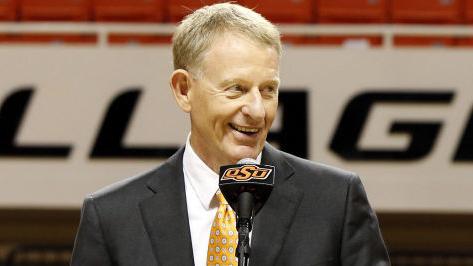 Mike Holder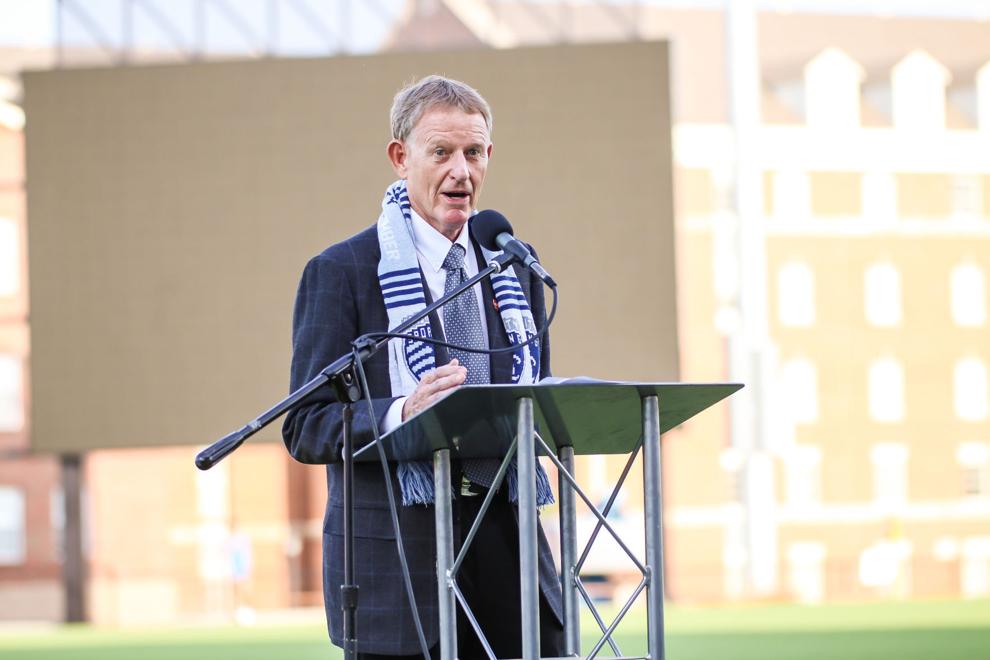 Mike Holder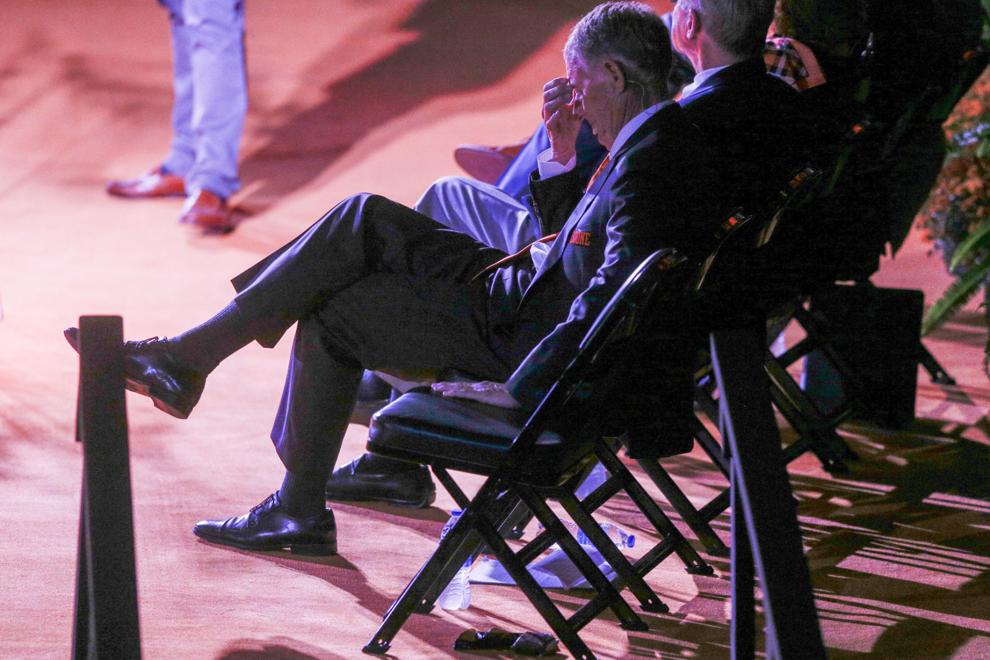 Mike Holde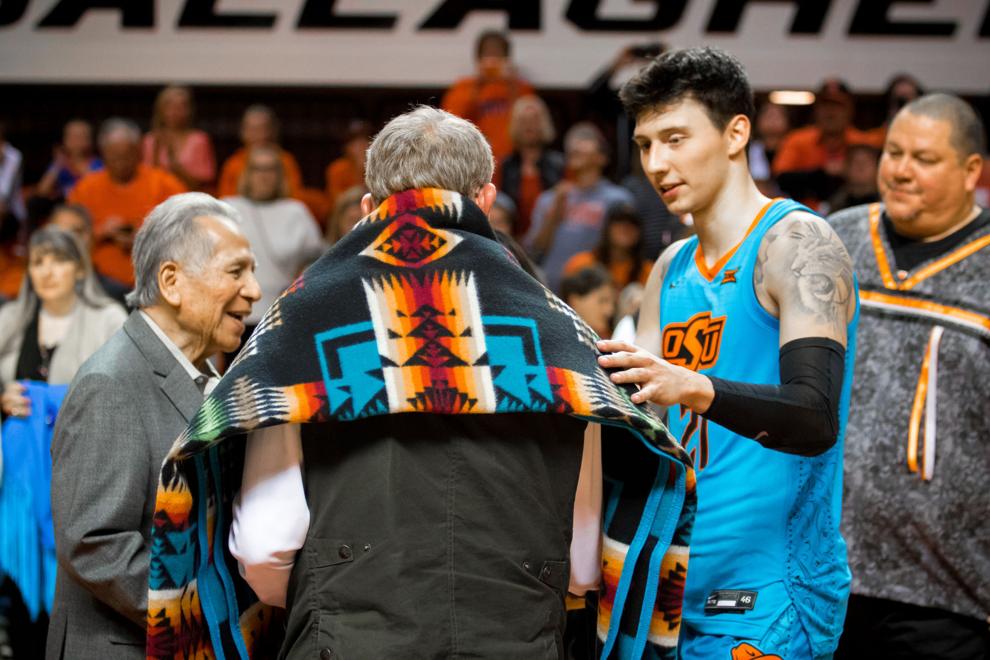 Mike Holder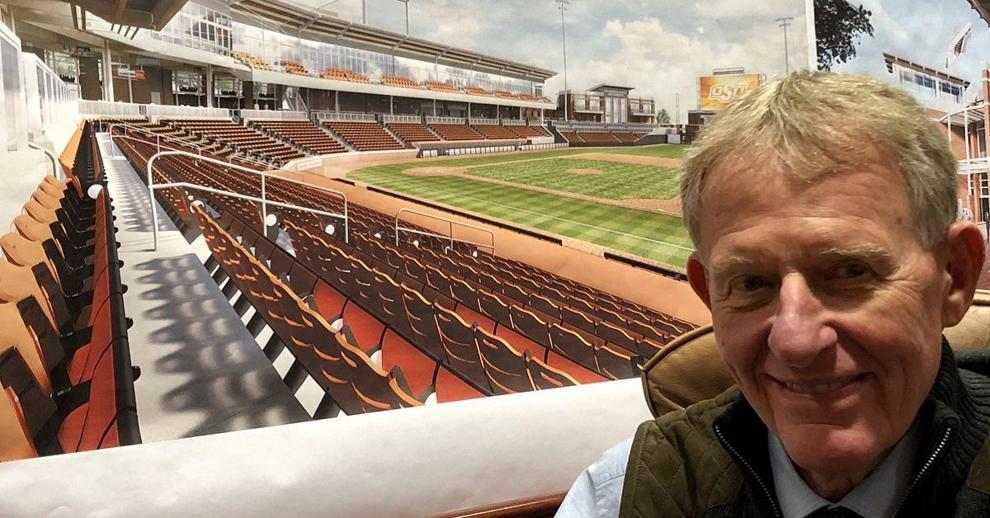 Mike Holder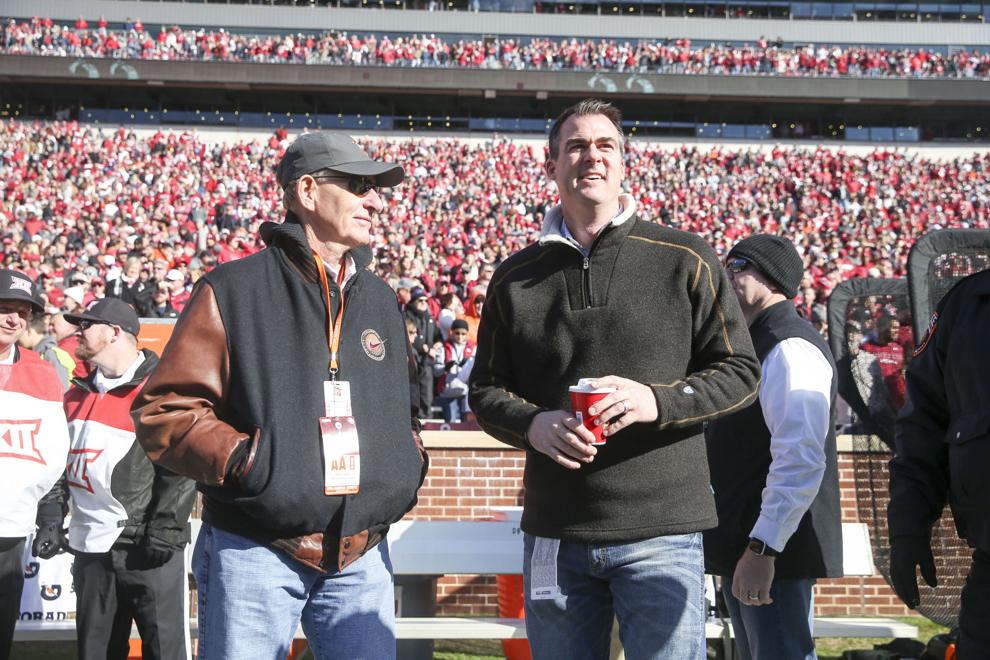 March 2018: OSU athletic director Mike Holder on OSU's $60 million baseball stadium
HIDE VERTICAL GALLERY ASSET TITLES