Cade Cunningham hadn't played a single high school basketball game when current Oklahoma State head basketball coach Mike Boynton, then an assistant coach under Brad Underwood, offered him a scholarship.
---
---
Cunningham was a high school freshman participating in preseason workouts that were mostly conditioning and some pick-up games. Cunningham wasn't expecting to be recruited that early, but Boynton walked up to him and offered him a scholarship, which caught Cunningham by surprise. 
"I was, like, 'What?'" Cunningham said. "He told me later on that Brad Underwood didn't even know that he was offering me. … It's just a crazy story, but coach Boynton, he believed in me so much early on and I'm super grateful for that."
Cunningham's relationship with Boynton continued to grow. Boynton held a Zoom conference with the media after Cunningham announced his decision to honor his commitment to OSU and said he has probably talked to Cunningham more than any other person outside of Cunningham's family in the past four years.
Cunningham, one of the most sought-after recruits in the class of 2020, had his first official meeting with local media during a Zoom call on Wednesday and he shared how his close relationship with Boynton was a key factor in his decision to choose and stick with OSU, despite the NCAA's one-year postseason ban. Being surrounded by family is important to Cunningham and he is joining a roster that has several players who grew up near his hometown of Arlington, Texas.
Isaac Likekele, Chris Harris Jr. and Avery Anderson III are all from the same area as Cunningham. Cunningham played AAU ball with fellow freshmen Rondel Walker and Montreal Pena. He named Pena, who is also from Arlington, one of his greatest friends in life.
"There's a lot of dudes that are from my area," Cunningham said. "Being around those guys, I was already used to. I wanted to spend the year with people that I'm comfortable with and family."
Cunningham visited Kentucky, North Carolina, Washington and Florida but said Oklahoma State was where he felt he would be the most comfortable playing alongside teammates with whom he already has strong relationships. 
"Wanting to go to practice at 5 a.m. with these guys and being able to run suicides with guys that I've known for a long time, who I know are really going to have my back," Cunningham said, "I feel like all that stuff really makes a difference."
Cunningham went to Boynton's house with the rest of the team during his OSU visit and was impressed with how familiar the players were with Boynton's house.
"The team knew every inch of the house like they've been there 1,000 times," Cunningham said. "On your visits, you can tell when a team is uncomfortable like, 'We don't ever do this. Why are we making this time so special for this recruit?' You can tell, and the team was acting like this is what we do and I guess Cade is here this time. I feel like that meant a whole lot to me. It's just the little stuff that was super important to me."
Cunningham already had signed with OSU when the Cowboys were hit with a one-year postseason ban by the NCAA. Boynton made a phone call to each player before the news broke and his genuine concern for Cunningham's future during that call didn't go unappreciated as Cunningham weighed his options.
"There's not a lot of coaches that I can think of that would tell a recruit, 'Do what you want to do. I'm (going to) help you if you want to leave,'" Cunningham said of Boynton. "You're not going to hear that from anybody else. That meant a whole lot to me because I know he cared about me as a person instead of the player that I am."
Cunningham was one of the last OSU players to announce his decision to stay with OSU, but he shared on Wednesday that it only took him about a day to decide.
"At first, it was tough because when they first made the ruling all emotions were running super high, so you want to explore all your options and everything," Cunningham said. "But after settling down and really looking into everything, at the end of the day coach Boynton is who I wanted to play for."
---
OSU season in review: The MVP. The highs and lows. What to look for next season
MVP: Cameron McGriff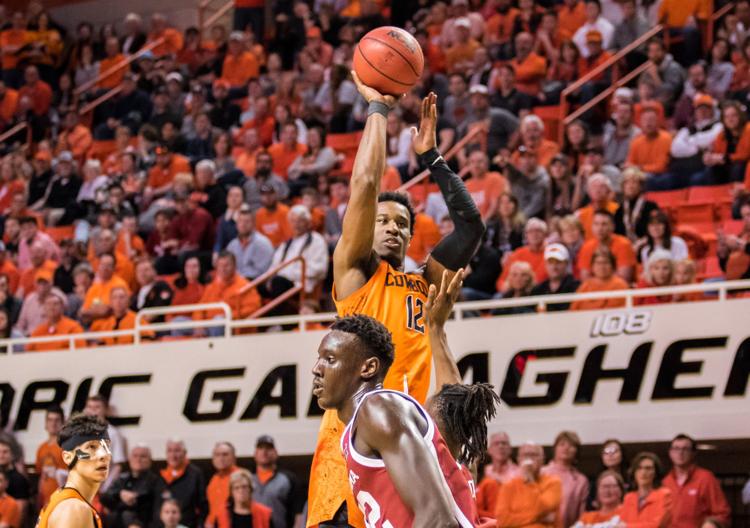 Breakout player: Isaac Likekele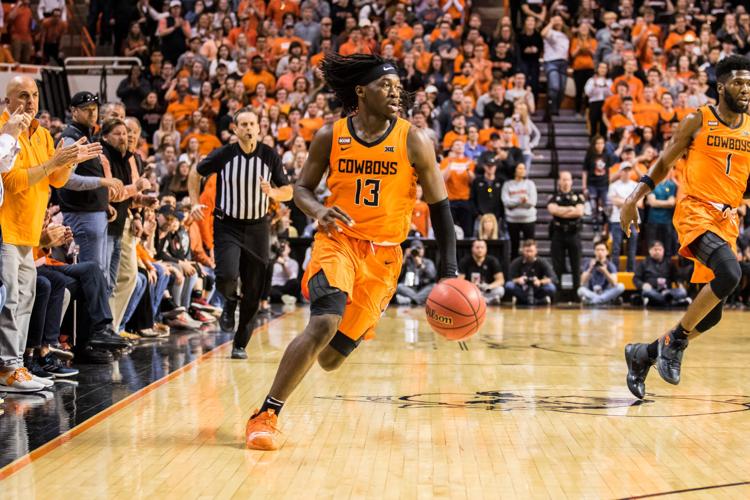 Top moment of the season: Win at Texas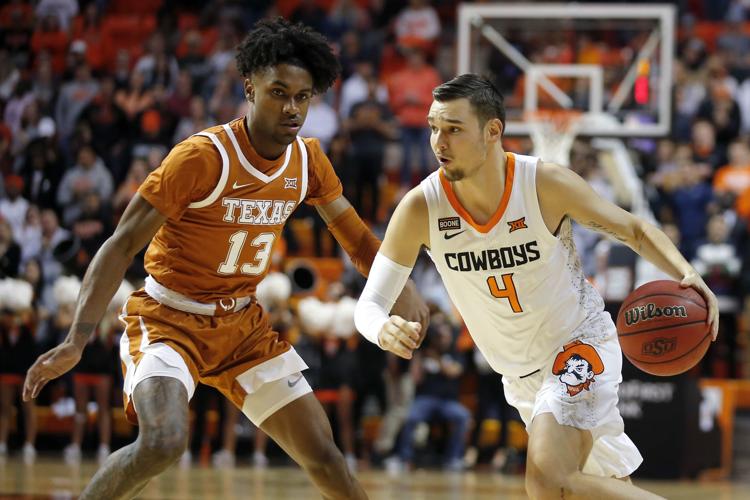 Low moment of the season: Loss at Iowa State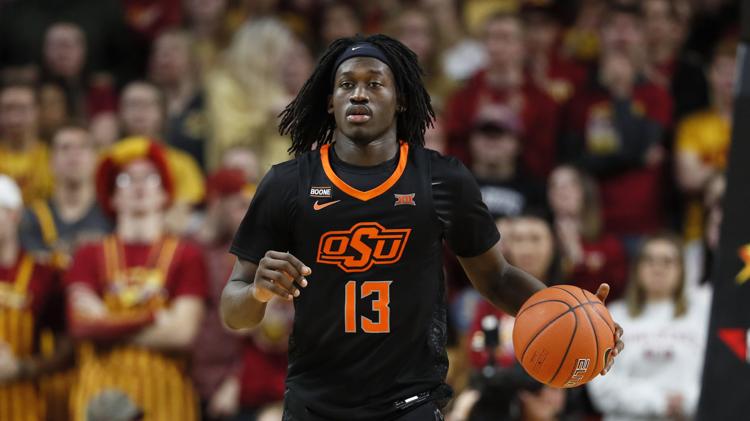 Top question entering next season: Who will fill the leadership void?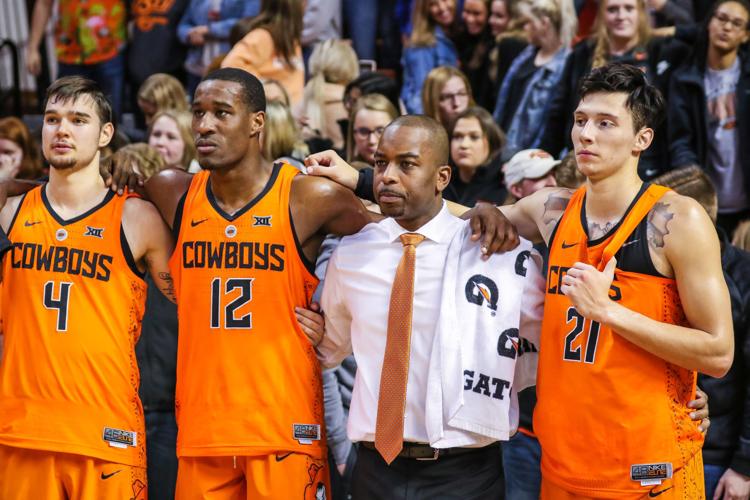 Key recruit coming next season: Cade Cunningham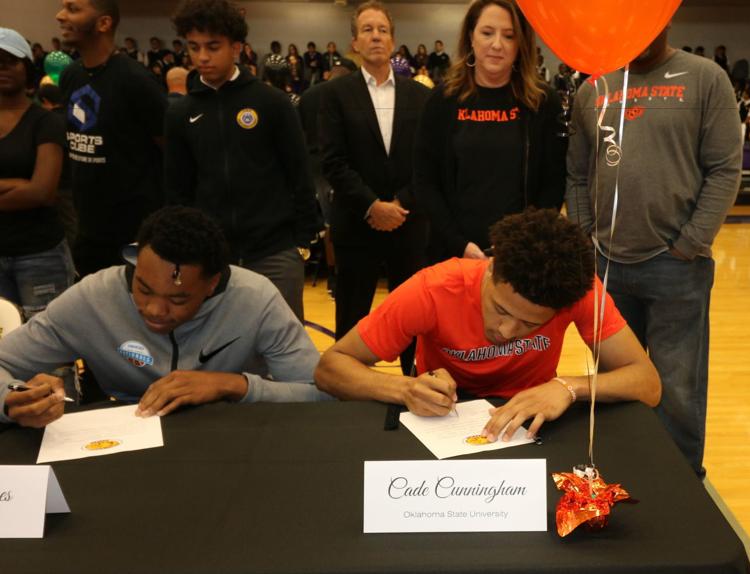 Bars, restaurants and entertainment venues are closed indefinitely because of the COVID-19 threat.
What would Oklahoma have done in the NCAA Tournament this year?
I've probably spent more of my life watching and talking about movies than most people would consider healthy or normal.
OSUSportsExtra.com: Home to everything orange and black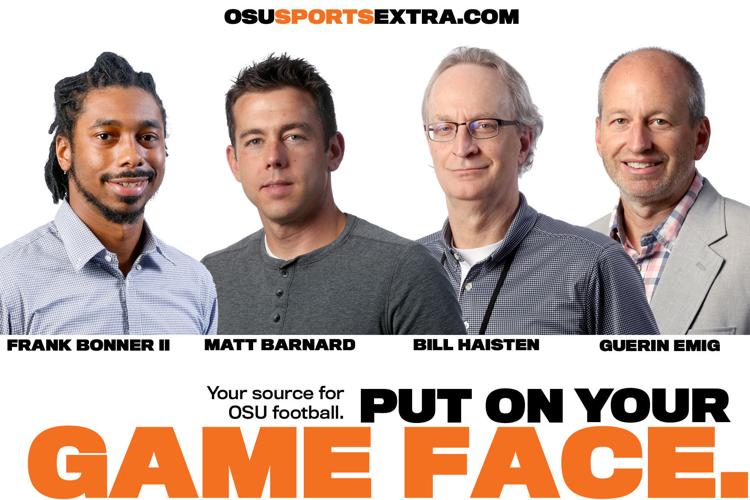 Complete coverage of COVID-19