STILLWATER — The Oklahoma State defense entered this year with a load of confidence and didn't disappoint.
Because of that, the Cowboys avoided a historic disappointment Saturday in their season opener.
OSU starting quarterback Spencer Sanders left the game after two offensive possessions because of an injury described as a "lower extremity injury." OSU coach Mike Gundy said he doesn't believe the injury is serious.
Backup quarterback Ethan Bullock struggled to generate any offense and was eventually replaced by freshman Shane Illingworth in the third quarter. Illingworth helped generate enough offense to allow No. 11 OSU to survive with a 16-7 victory.
Illingworth was 4-of-5 for 74 passing yards, and the four-star prospect was the first true freshman to quarterback an OSU game in his first career game since Wes Lunt in 2012. The offense was stagnant until Illingworth took over. The Cowboys had five punts, a turnover on downs and an interception with Bullock leading the offense. He hit 8-of-13 passes for 41 yards and an interception.
"Bullock had a few things happen to him that weren't really his fault," Gundy said. "But it got to a point where we were just kind of stale, and I felt like we needed a change."
Gundy made the change to Illingworth in the third quarter after Bullock's interception. Illingworth completed two long plays to receiver Tylan Wallace on his first possession, a series that ended in a 3-yard touchdown run by Chuba Hubbard to give the Cowboys a 10-7 lead with 14:56 left.
Hubbard finished with 93 yards rushing and that TD. Wallace, who returned from a 2019 season-ending knee injury, caught four passes for 94 yards.
"You lose your quarterback after the first series of the game in your first game of the year and everybody is going, 'Oh, crap, what the hell happened?'" first-year offensive coordinator Kasey Dunn said. "Those two guys stepped in and did a solid job. Hats off to Shane, he stepped in during a moment where we needed a couple of plays. He found the right couple of guys and got them the football. He got protection, settled up and did a nice job of standing in the pocket. "
The Cowboys had 181 yards in the second half after being held to just 96 yards in the first two quarters. The Tulsa defensive line controlled the trenches for much of the game. The Golden Hurricane tallied six sacks and 15 tackles for loss. Linebacker Zaven Collins had three sacks before leaving in the third quarter. TU was also without its top running back, Shamari Brooks, who suffered a torn ACL in practice this week.
"Zaven, and our whole defense, they were flying around," TU coach Philip Montgomery said. "Obviously, Zaven is a special player. We've got a lot of special players. Not having Yohance (Burnett) and definitely not having Zaven for the whole second half, it was a cramp deal, nothing major. He just had a bad string of them today. We've got two or three guys in that situation. Yohance is a special player for us, and he's out for the year."
The OSU offense didn't have the usual explosive game Cowboys fans are used to, but the defense held down the fort by forcing TU to go 0-for-12 on third down. OSU won a game when scoring fewer than 20 points for the third time in the Gundy era.
The Cowboys took a 13-7 lead with 4:27 remaining, and the defense forced a fourth-and-24 on the following Tulsa drive. Linebacker Malcolm Rodriguez forced a turnover on downs with a sack at the Tulsa 2-yard line.
Watching a defense this productive take the field for OSU may be a surprise for some Cowboys fans, but safety Tre Sterling said that's how the defense expects to play.
"We went out there every time no matter what yard line or down situation, expecting to go out there to get a stop regardless," Sterling said. "That's what great defenses do and I believe we're a great defense."
---
Tulsa at Oklahoma State: Illingworth comes on in relief to rally Cowboys past Hurricane; Get all our coverage here
Our best photos as OSU and TU kick off their 2020 season
Bill Haisten: In a game both terrible and dramatic, OSU survives the Golden Hurricane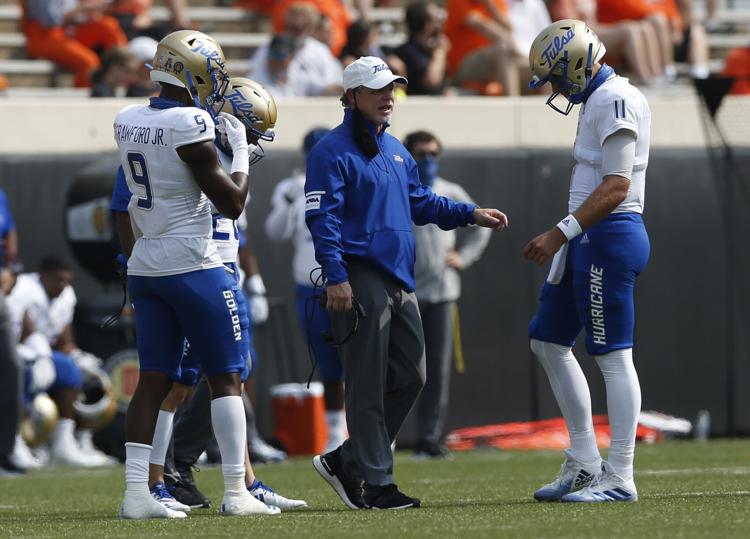 Video: Chuba Hubbard's postgame interview following win over TU
Cowboys survive Tulsa behind a solid defense and a true freshman quarterback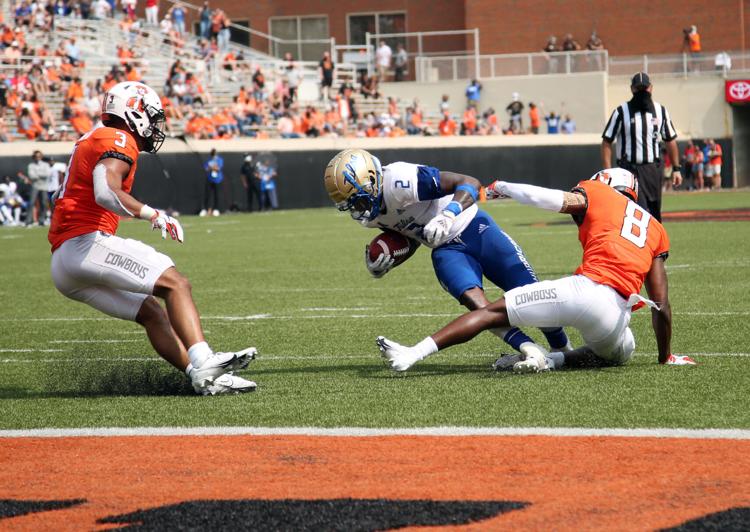 Video: Defensive coordinator Jim Knowles talks about OSU's performance against TU
Not a normal game day: No tailgating for TU-OSU game; attendance limited to 14,668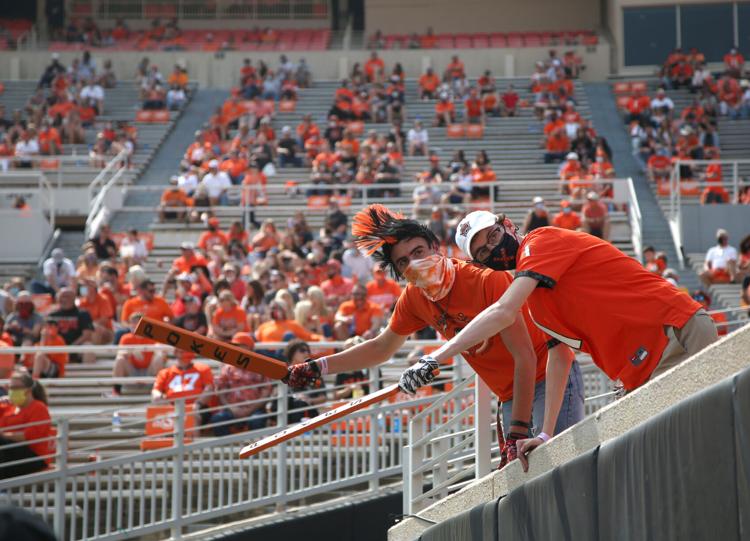 Miscues doom Hurricane in painful 16-7 loss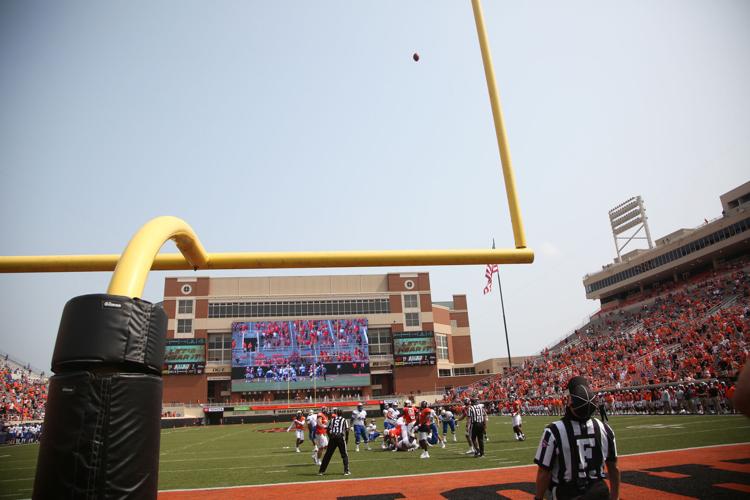 Tulsa at No. 11 Oklahoma State four downs: Cowboys defense lives up to the hype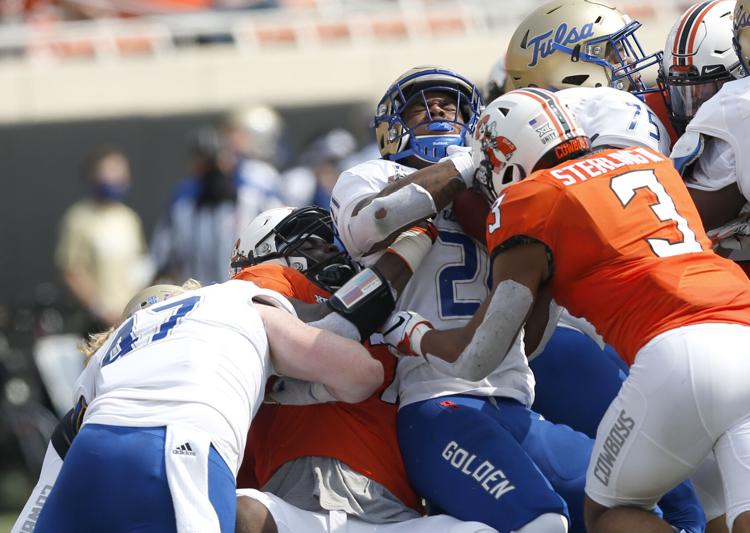 Tulsa at No. 11 Oklahoma State notebook: Injuries knock out key players for both teams
Video: Mike Gundy on OSU's quarterback situation following the win over TU
TU's Shamari Brooks out for the season with a left-knee injury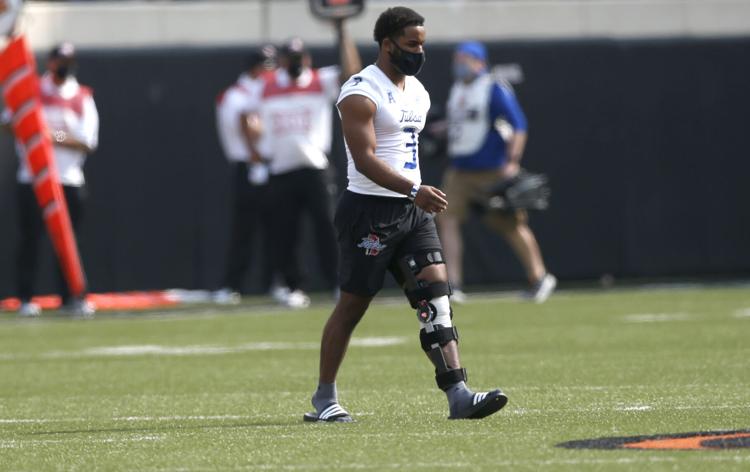 Follow the action on Twitter with the Tulsa World sports department
Season opener against Tulsa is the first chance for Cowboys receiver Tylan Wallace to show he's still got it
After delays, Hurricane ready to open season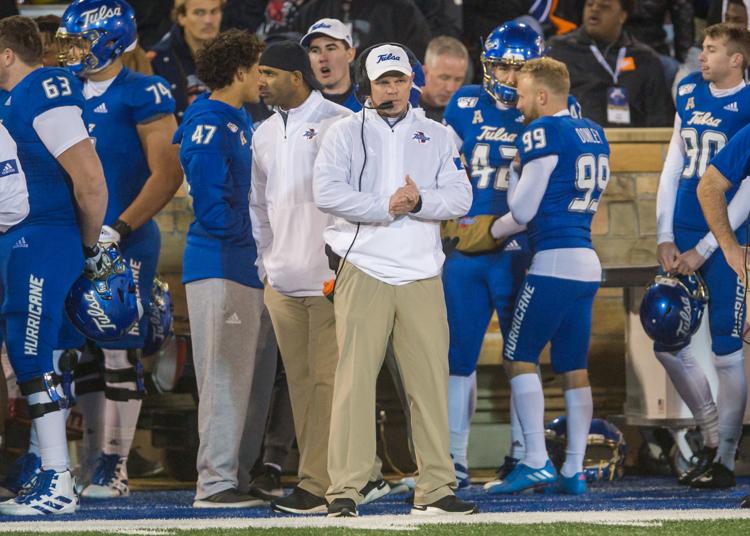 Tulsa at OSU: Breaking down the matchups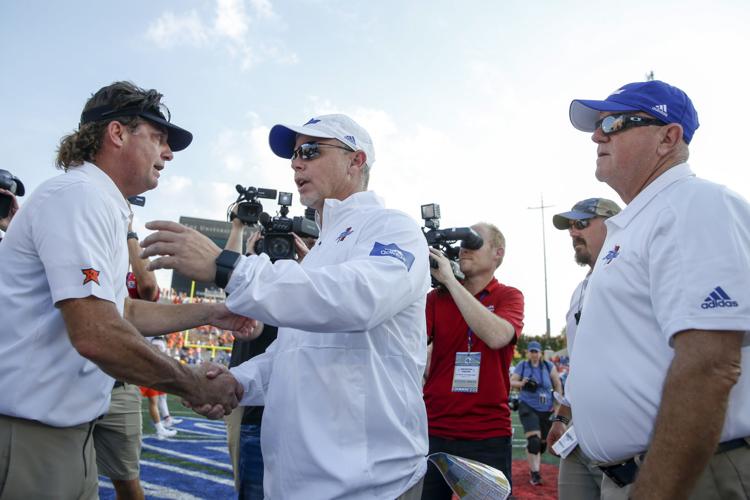 Every lightning strike drew miserable groans on that rainy evening, Sept. 17, 2011.
This weekend, OSU and TU will meet for the 74th time. Take a look back at recent games in the series here
NFL week 1 games concluded last night with two Monday Night Football games.
No. 15 Oklahoma State is one of four Big 12 schools in the preseason poll voted on by a 62-member panel of journalists covering college football.
Happy birthday to Oklahoma State head football coach Mike Gundy, who turned 53 on Wednesday. Take a look back at his 129 wins as Cowboys coach.
Expectations are high in Stillwater where the Cowboys return two of the more electric players in college football, Chuba Hubbard and Tylan Wallace. 
Philip Montgomery is set to begin his sixth season as TU's head coach. Montgomery is 25-37 through five seasons, winning 16 games in his first…
On Aug. 31, 2017, the Oklahoma State Cowboys and Tulsa Golden Hurricane began their football seasons on a Thursday night in Stillwater.
TUSportsExtra.com: Home to everything Golden Hurricane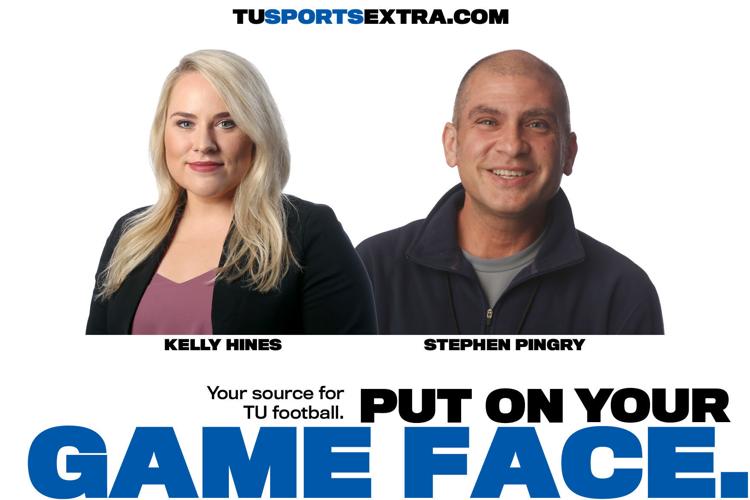 OSUSportsExtra.com: Home to everything orange and black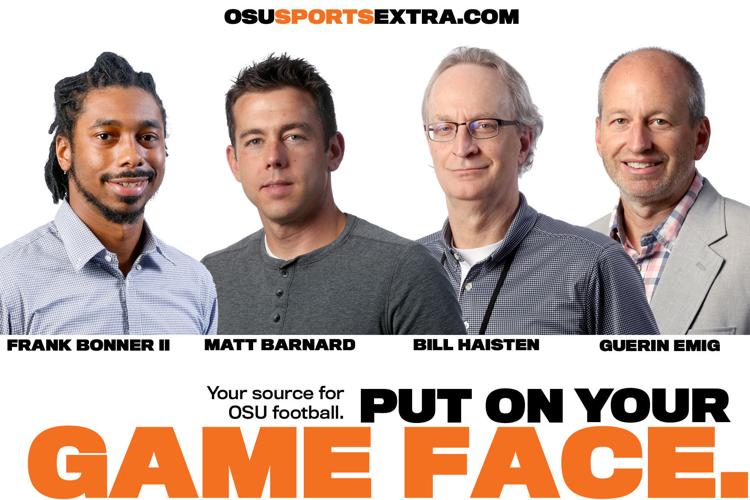 Frank Bonner II
918-581-8387
Twitter: Frank_Bonner2
Be the first to know
Get local news delivered to your inbox!