STILLWATER — Oklahoma State football coach Mike Gundy responded on Monday to a report that indicated the 17th-year coach expressed interest in the University of Florida head coaching job through a representative ahead of the Cowboys' 37-33 Bedlam win last month.
"One thing is I never answer to Twitter," Gundy said Monday afternoon. "Two: I'm unaware of any email. And three: I don't have an agent."
Gundy's response stemmed from a Sunday report from Warner Media's Andy Wittry, which included an email sent to Florida athletic director Scott Stricklin from an agent claiming to represent Gundy and his interest in the Gators' top job before OSU's win over Oklahoma on Nov. 27. Florida fired former head coach Dan Mullen on Nov. 21.
I believe @SInow referenced this, but before Bedlam, an agent named Devin Bonik emailed Florida AD Scott Stricklin, claiming:

- "[Mike Gundy] feels the timing is now right to make a career move to a special place like Florida"
- Gundy turned down Arkansas, FSU and Tennessee (x2) pic.twitter.com/OhY4V1Decu

— Andy Wittry (@AndyWittry) December 13, 2021
Wittry confirmed to the Tulsa World Monday that the email was obtained through a public records request.
"My name is Devin Bonik and I represent Oklahoma State head coach Mike Gundy," the email to Stricklin read. "I'm reaching out to let you know Mike is very interested in the head coaching vacancy at the University of Florida.
"...Mike has turned down the Florida State and Arkansas jobs and the Tennessee job twice, however he feels the timing is now right to make a career move to a special place like Florida where you can compete for national championships on a consistent basis. He has gotten a reputation in the past that he wouldn't ever leave his alma mater, however I can assure you that is not the case anymore."
The pitch for Gundy included his coaching tree, a list of accolades, including his 16 consecutive bowl game appearances, and comparisons to coaches such as LSU's Brian Kelly, Penn State's James Franklin, Iowa State's Matt Campbell and Ole Miss' Lane Kiffin.
"Please let me know if there's any interest on your end and as always we'd appreciate confidentiality in regards to this matter," the opening statement concluded. "Thank you."
Bonik is the owner of Bonik Sports Group, a privately owned, Houston-based firm which represents "coaches in their pursuit of finding better jobs and salaries", according to the company website. Per his bio page, Bonik played under Jimmy Johnson at OSU. He later served as a graduate assistant for the Cowboys.
Gundy said Monday that Bonik "used to be here" during his time as a player in the late 1980s and acknowledged that he knows Bonik.
"He was here with (former OSU defensive end) Dexter Manley," Gundy said. "He's in our circle. A lot of people know him."
According to the Bonik Sports Group website, Bonik spent 15 years operating a summer football camp business before working in the NFL; Gundy is featured on a list of coaches who served as instructors for Bonik's camps. Bonik later spent 11 years in roles with the Jacksonville Jaguars, Tennessee Titans and Atlanta Falcons before launching his sports representation business in 2015.
Bonik Sports Group did not respond to multiple requests for comment Monday.
Gundy has previously flirted with Florida. Sports Illustrated's Ross Dellenger reported in September that Gundy expressed interest in the Gators' opening in 2017 "through intermediaries" and spoke twice about the job with Stricklin.
Oklahoma State announced an agreement with Gundy to a perpetual, five-year rollover contract this fall on Oct. 22. Asked Monday if he knew how the email from Bonik to Stricklin came to be?
"No," Gundy said. "And I'm not a big fan of answering to Twitter."
Photos: OSU football's first 11-win season since 2011
Sept. 4: OSU 23, Missouri State 16
Sept. 4: OSU 23, Missouri State 16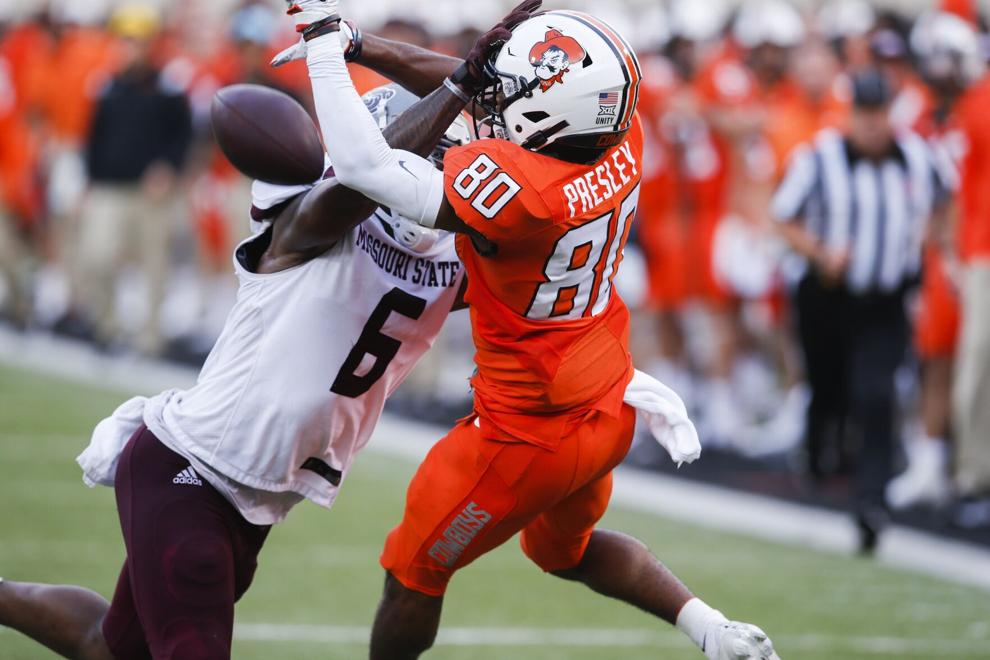 Sept. 4: OSU 23, Missouri State 16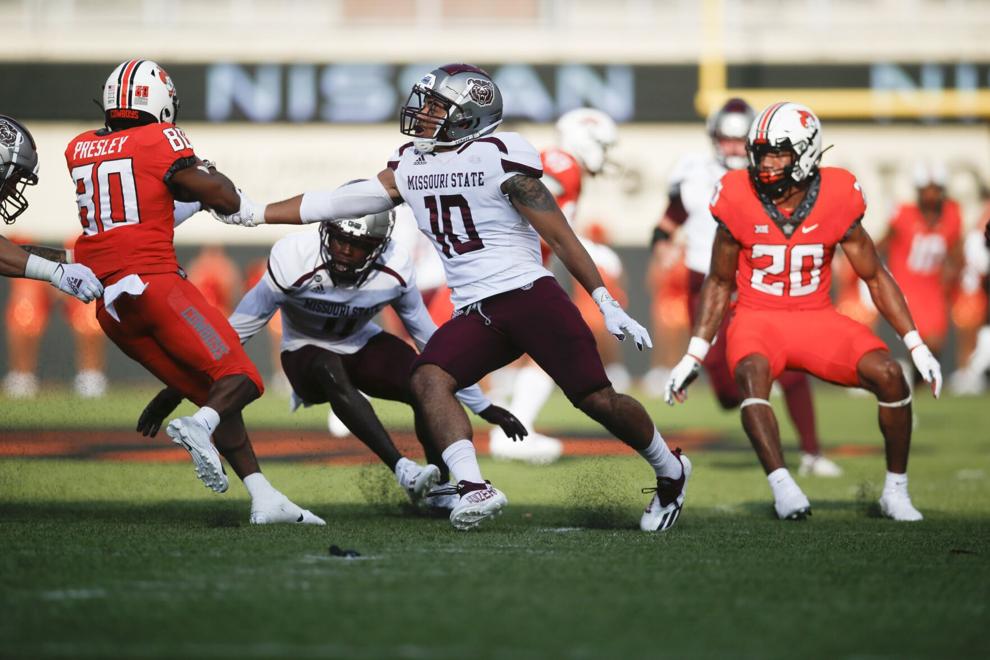 Sept. 4: OSU 23, Missouri State 16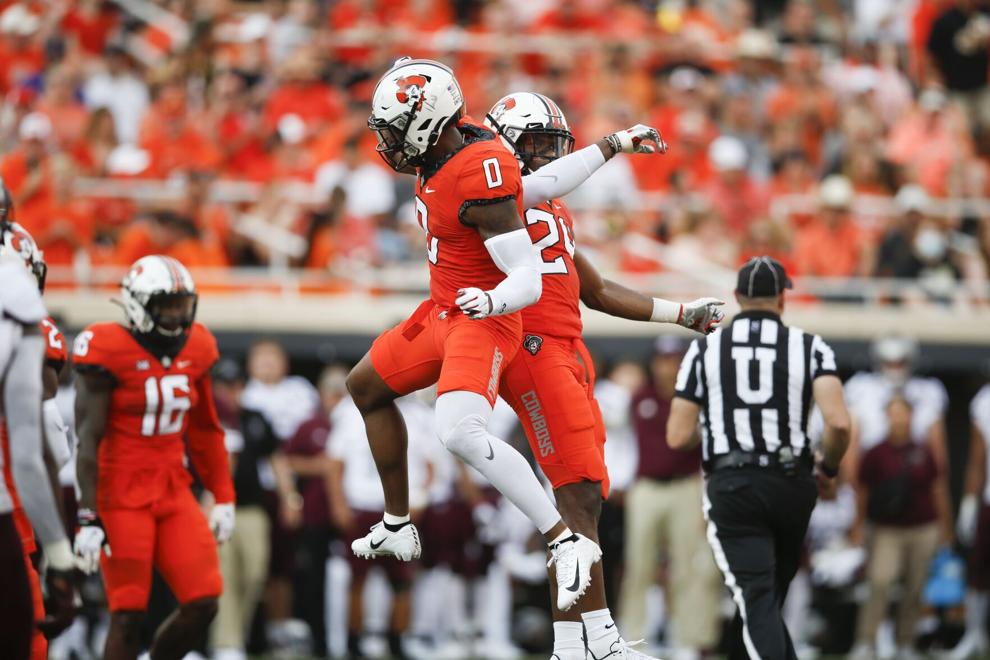 Sept. 4: OSU 23, Missouri State 16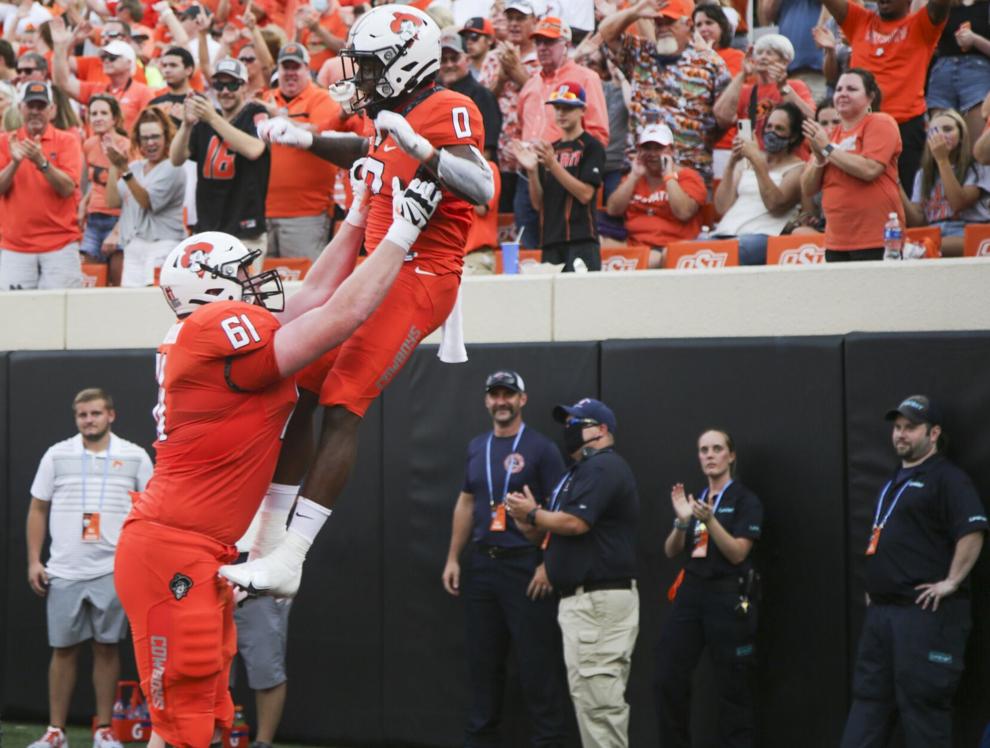 Sept. 11: OSU 28, Tulsa 23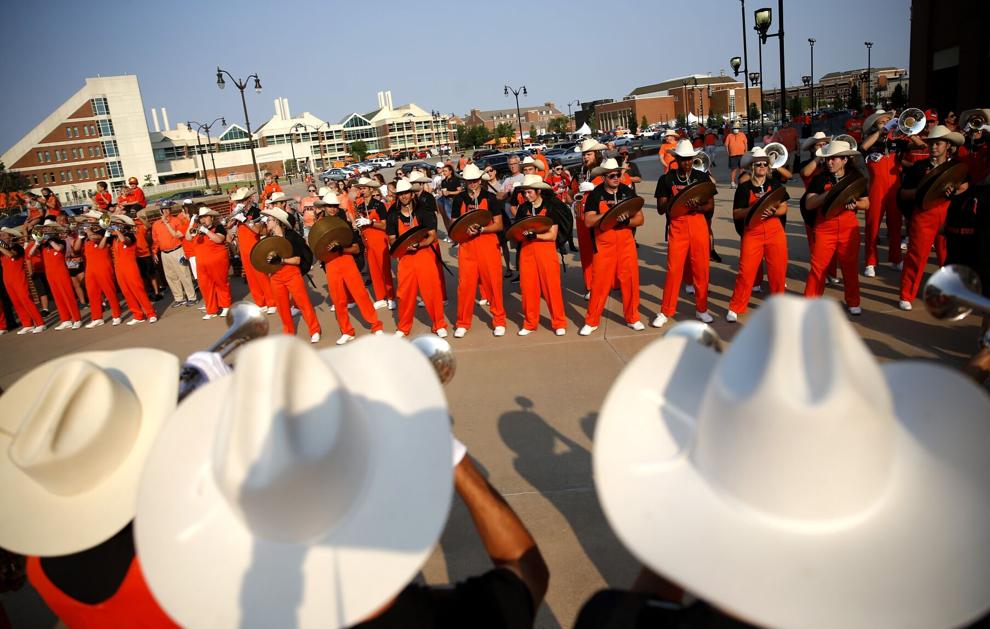 Sept. 11: OSU 28, Tulsa 23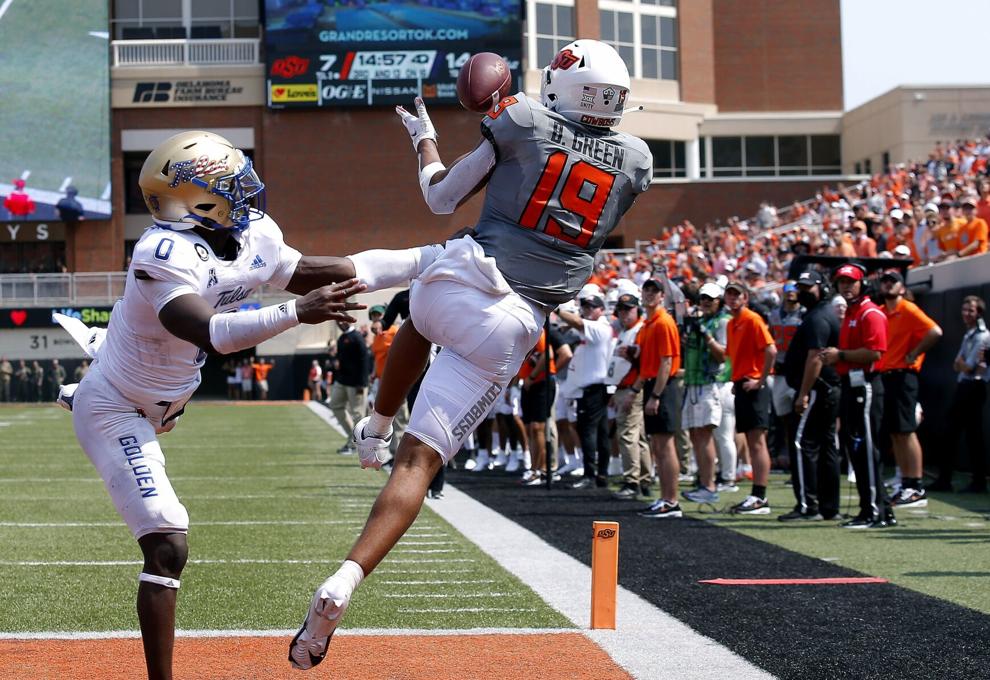 Sept. 11: OSU 28, Tulsa 23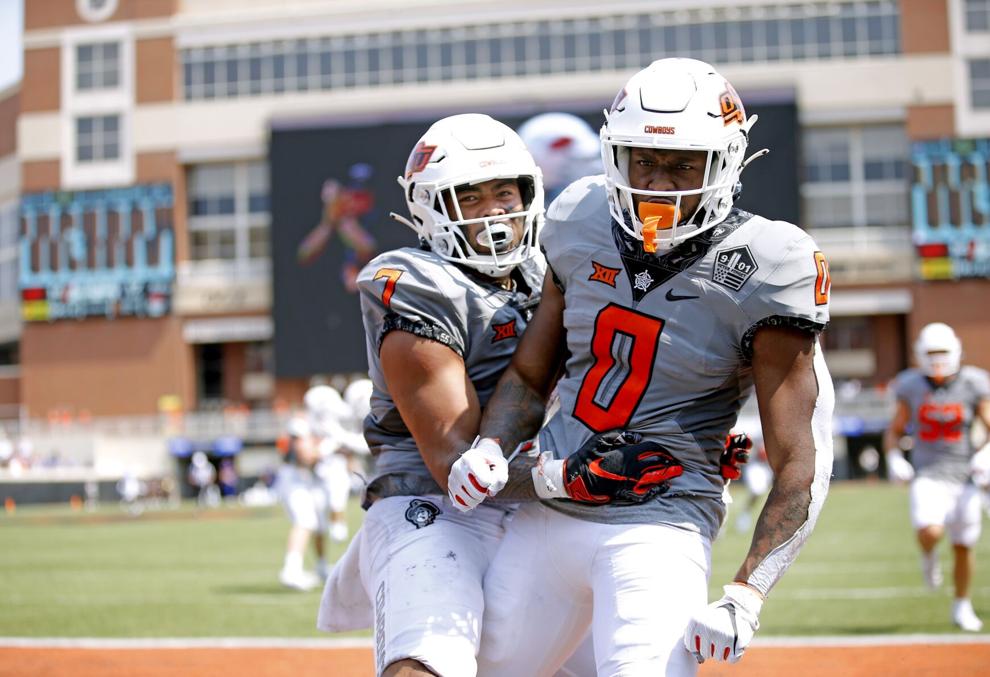 Sept. 11: OSU 28, Tulsa 23
Sept. 11: OSU 28, Tulsa 23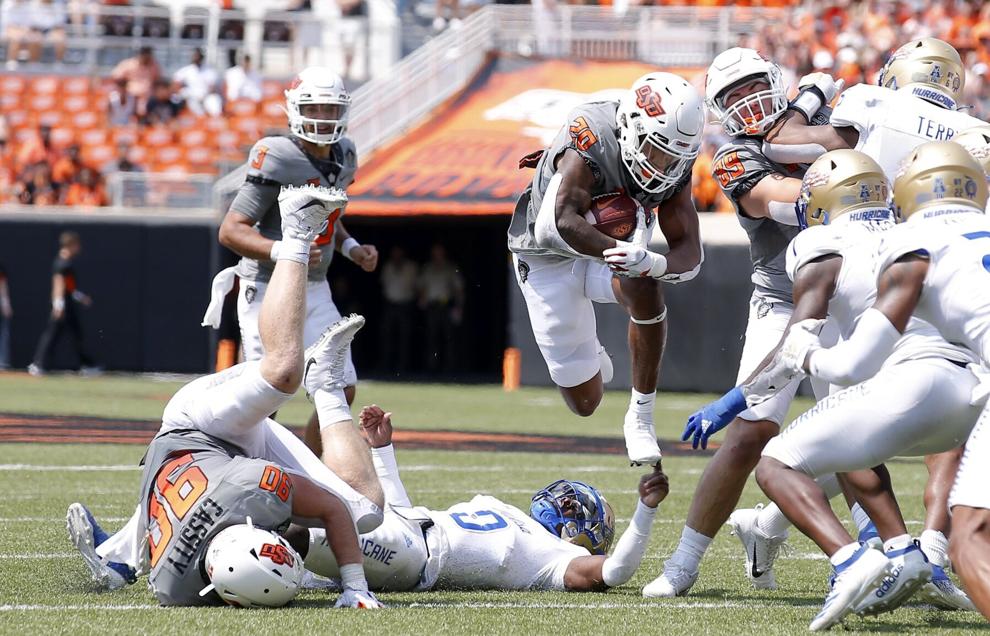 Sept. 18: OSU 21, Boise State 20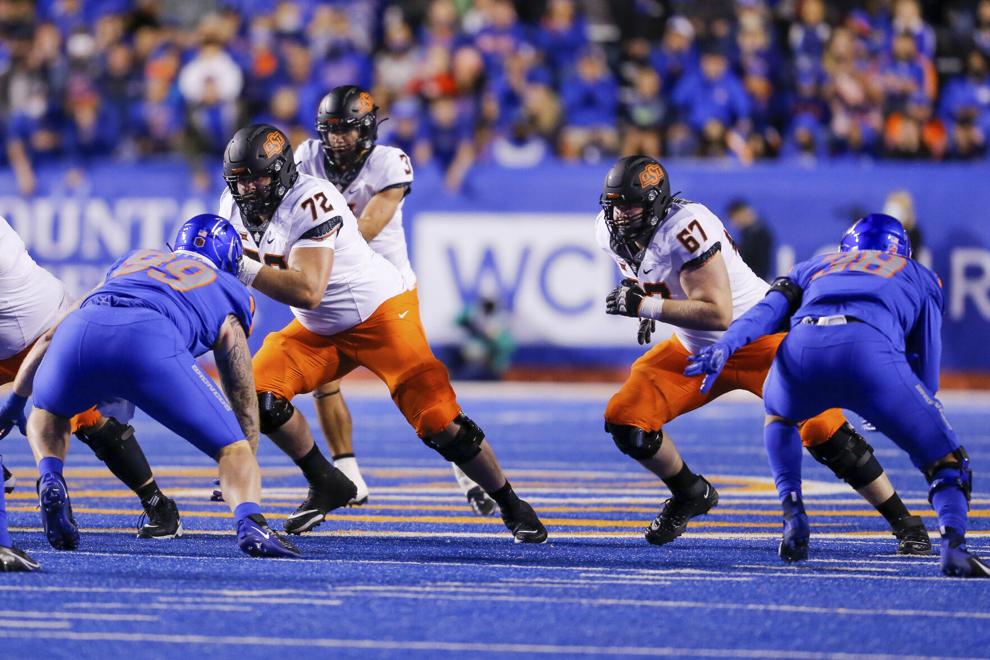 Sept. 18: OSU 21, Boise State 20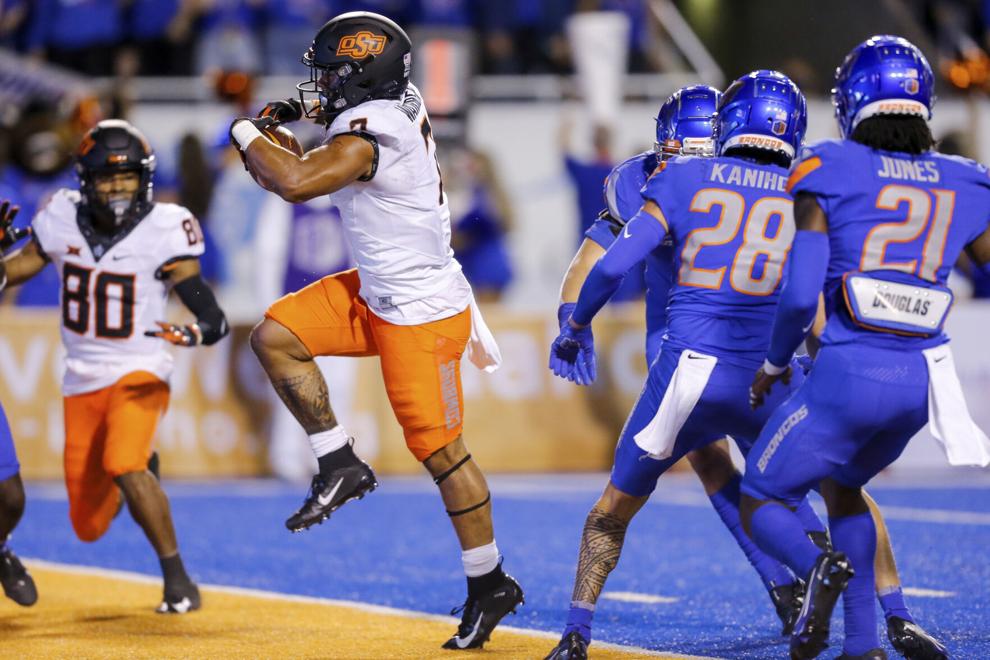 Sept. 18: OSU 21, Boise State 20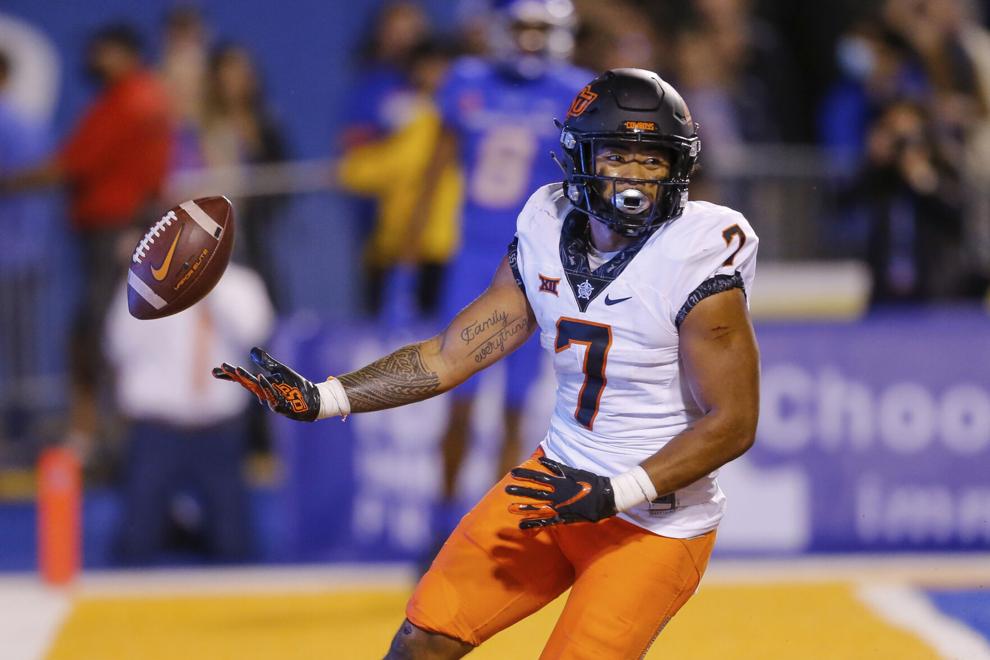 Sept. 18: OSU 21, Boise State 20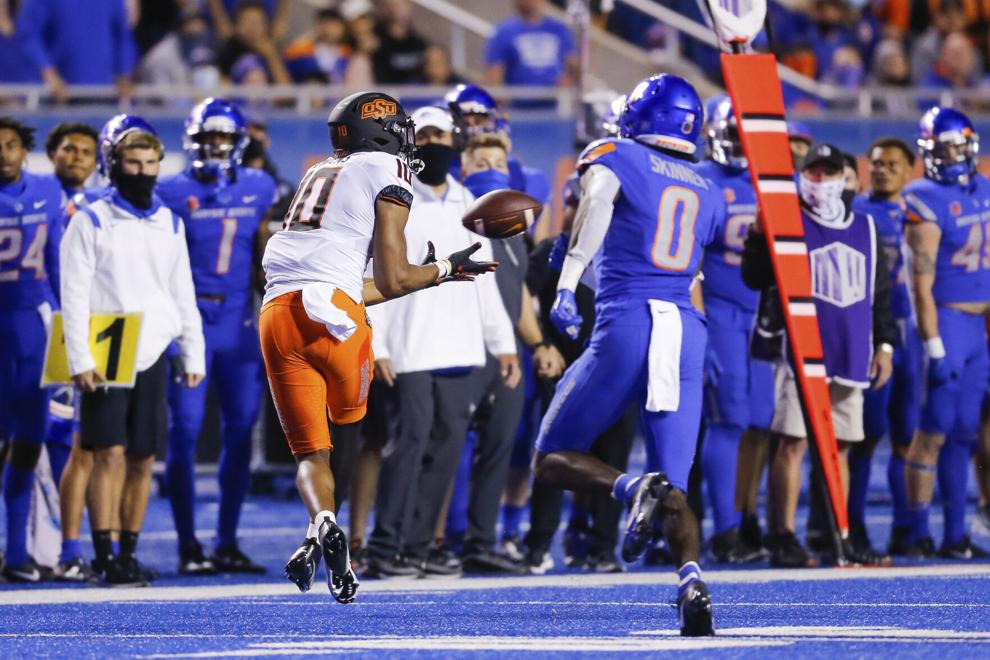 Sept. 18: OSU 21, Boise State 20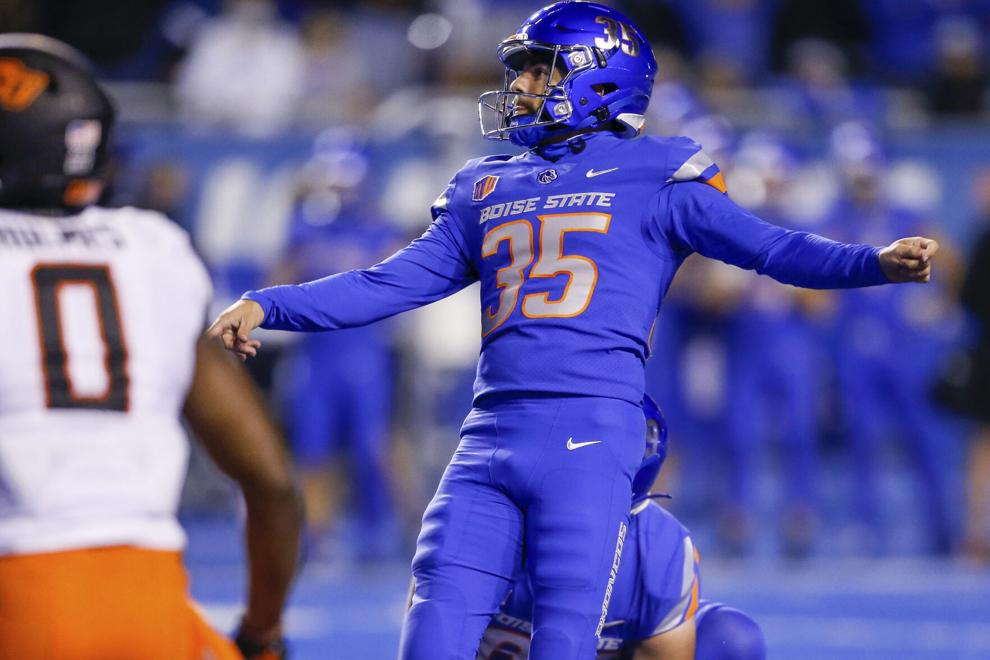 Oct. 2: OSU 24, Baylor 14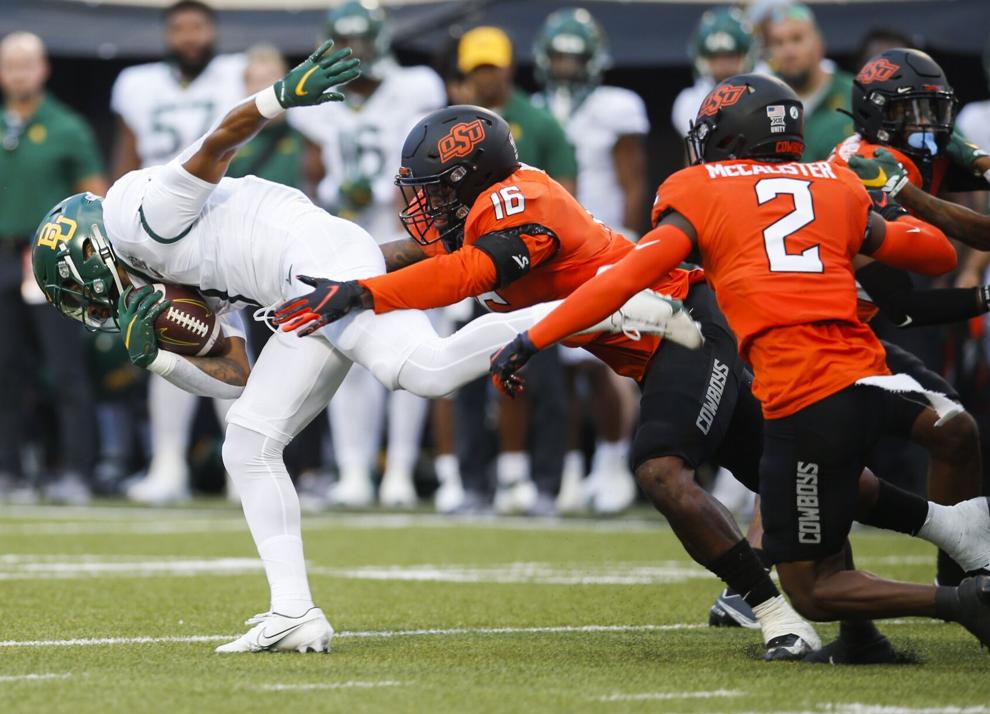 Oct. 2: OSU 24, Baylor 14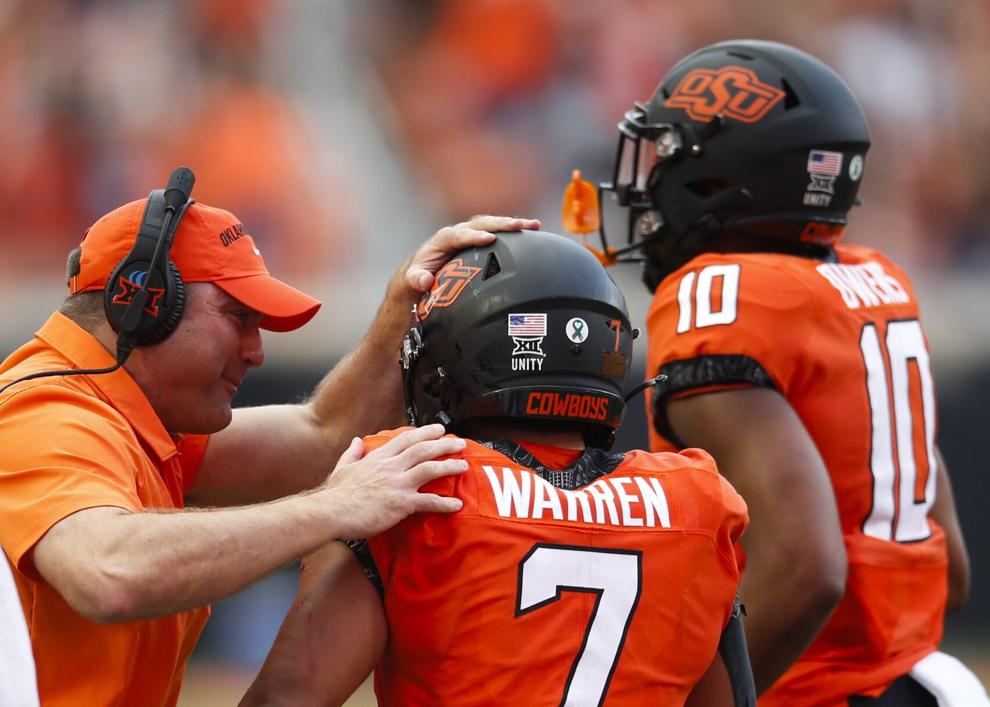 Oct. 2: OSU 24, Baylor 14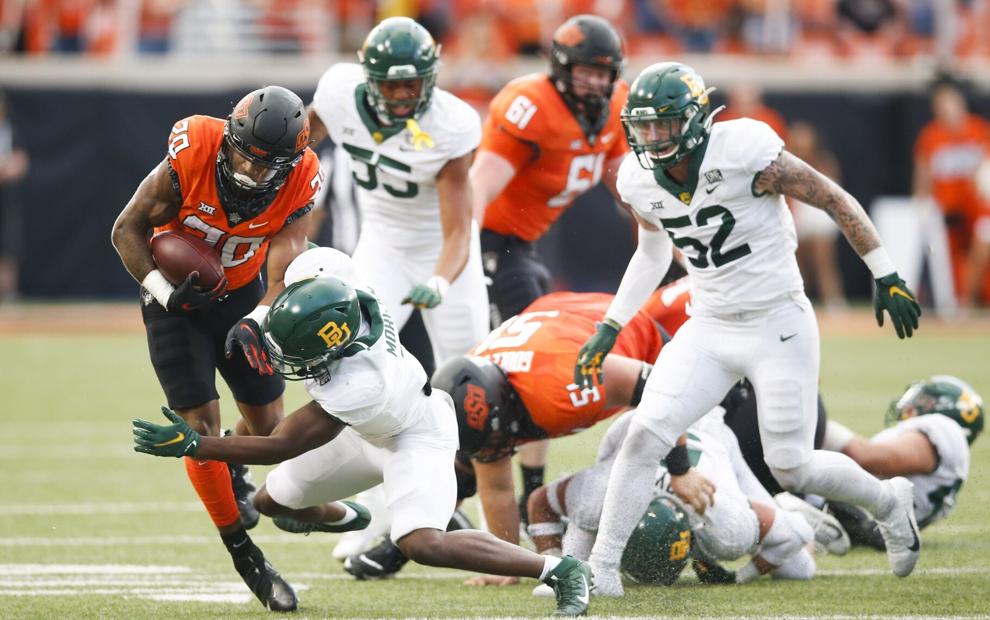 Oct. 2: OSU 24, Baylor 14
Oct. 2: OSU 24, Baylor 14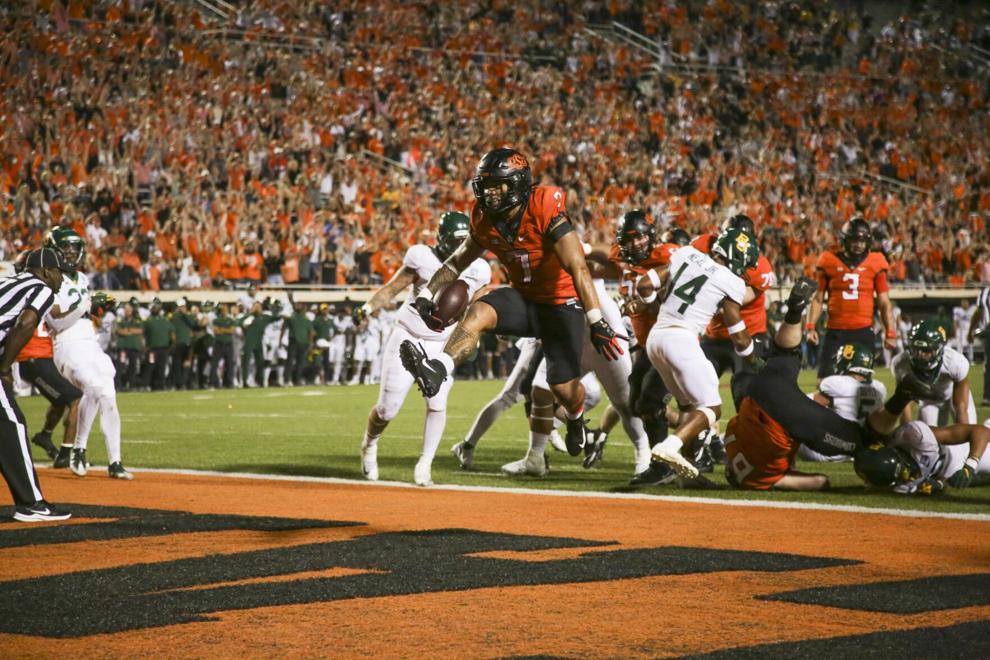 Oct. 16: OSU 32, Texas 24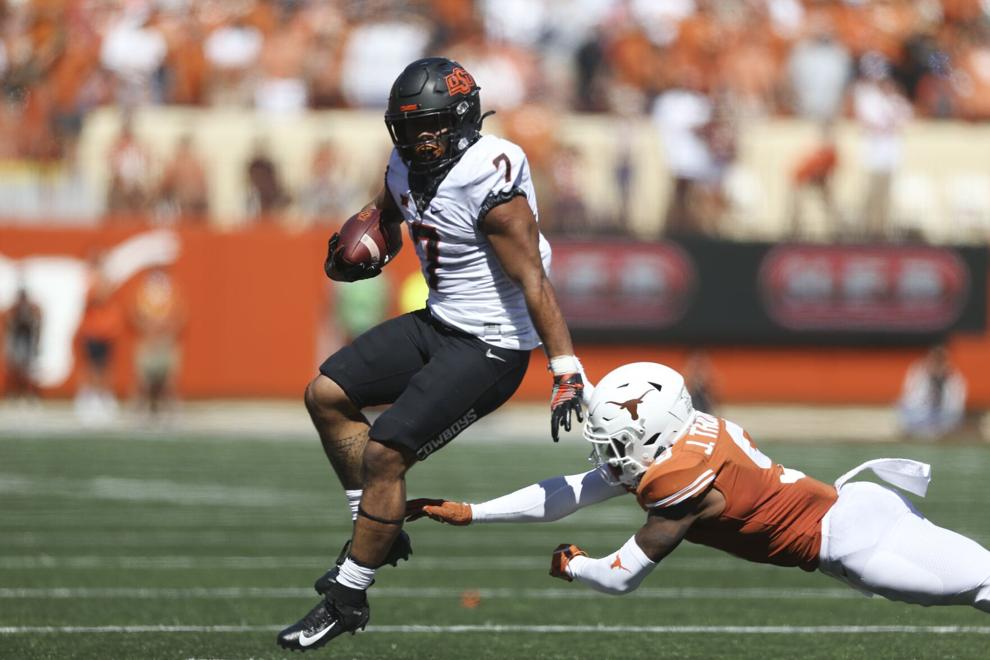 Oct. 16: OSU 32, Texas 24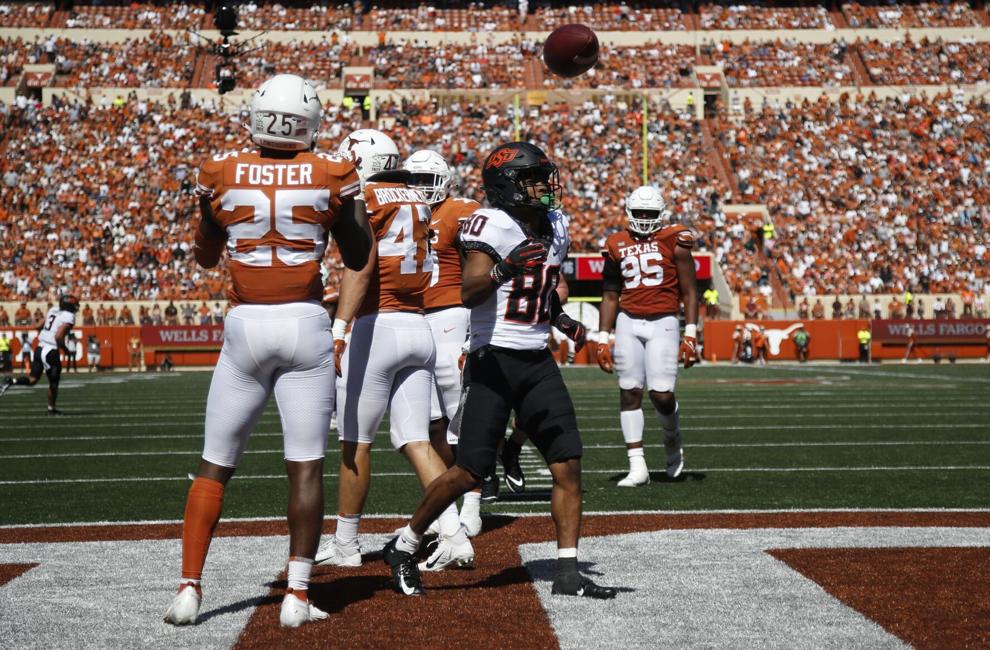 Oct. 16: OSU 32, Texas 24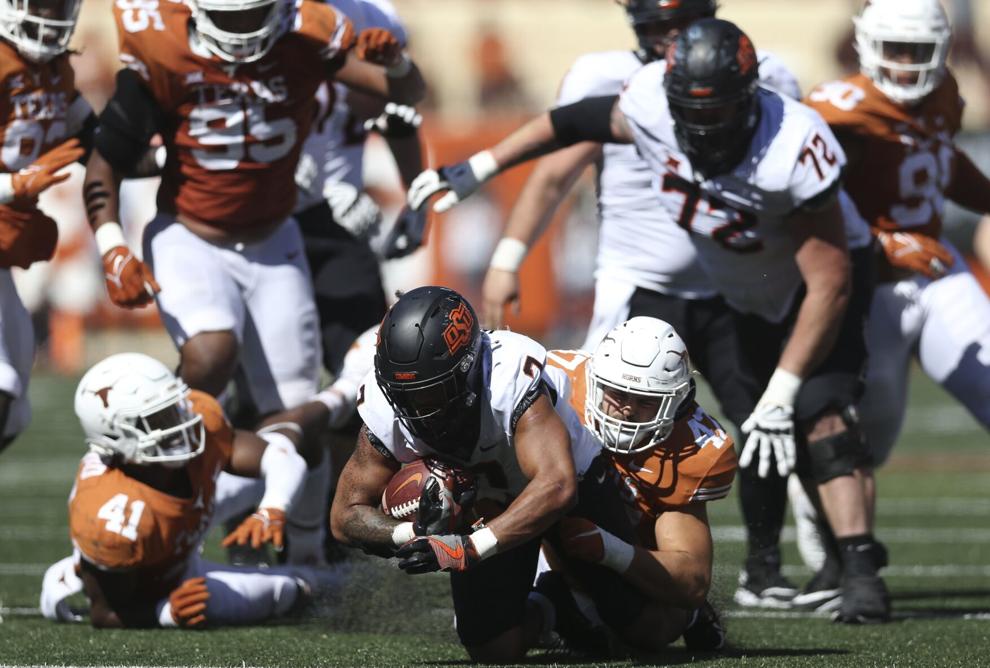 Oct. 16: OSU 32, Texas 24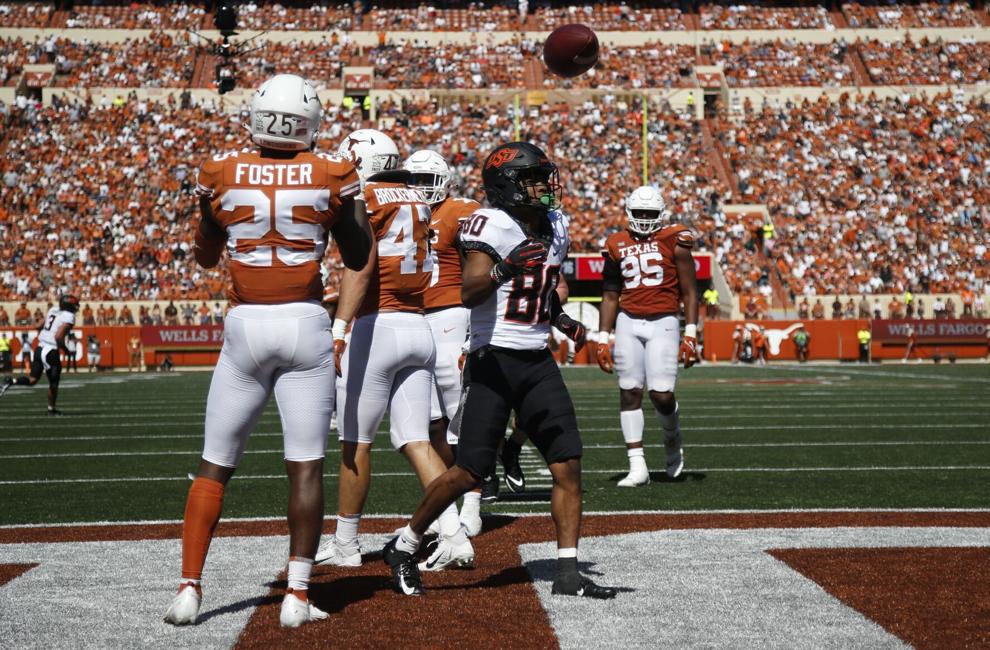 Oct. 16: OSU 32, Texas 24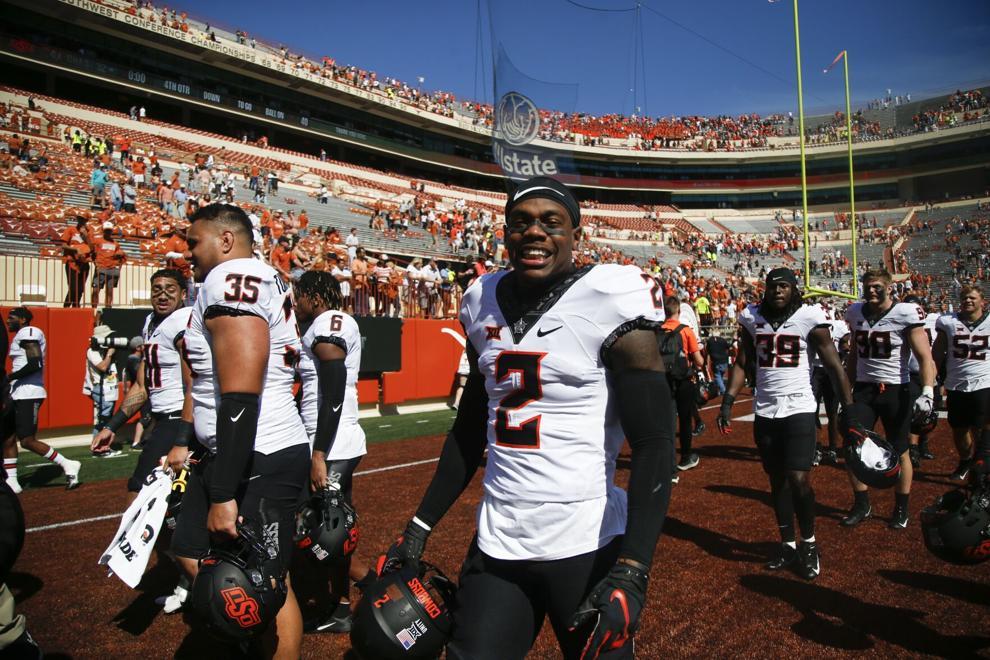 Oct. 23: OSU 21, Iowa State 24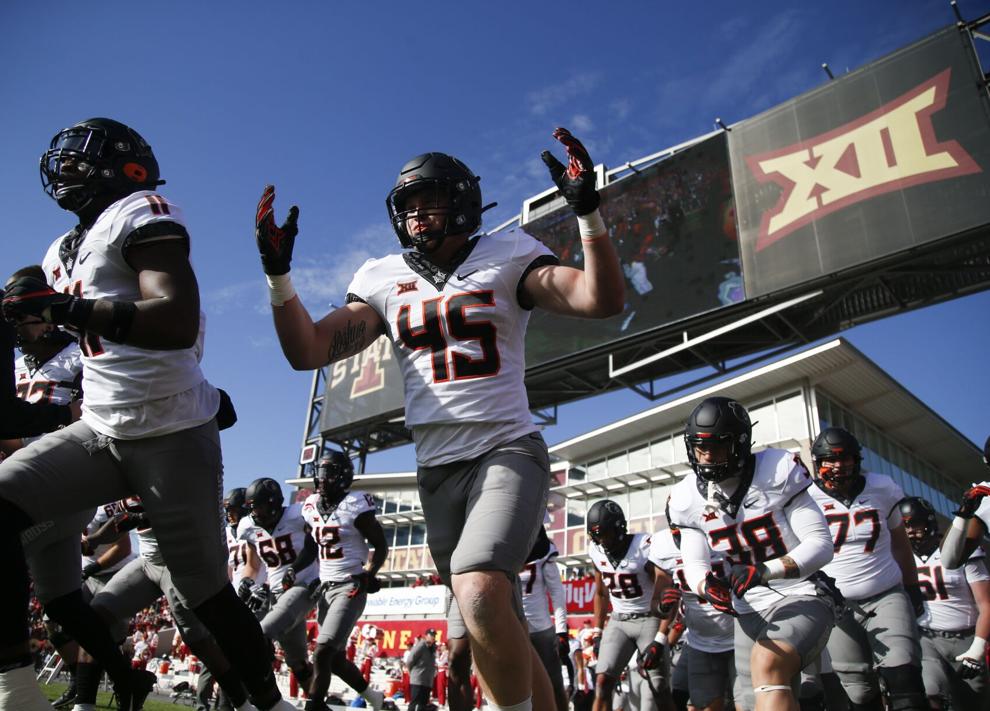 Oct. 23: OSU 21, Iowa State 24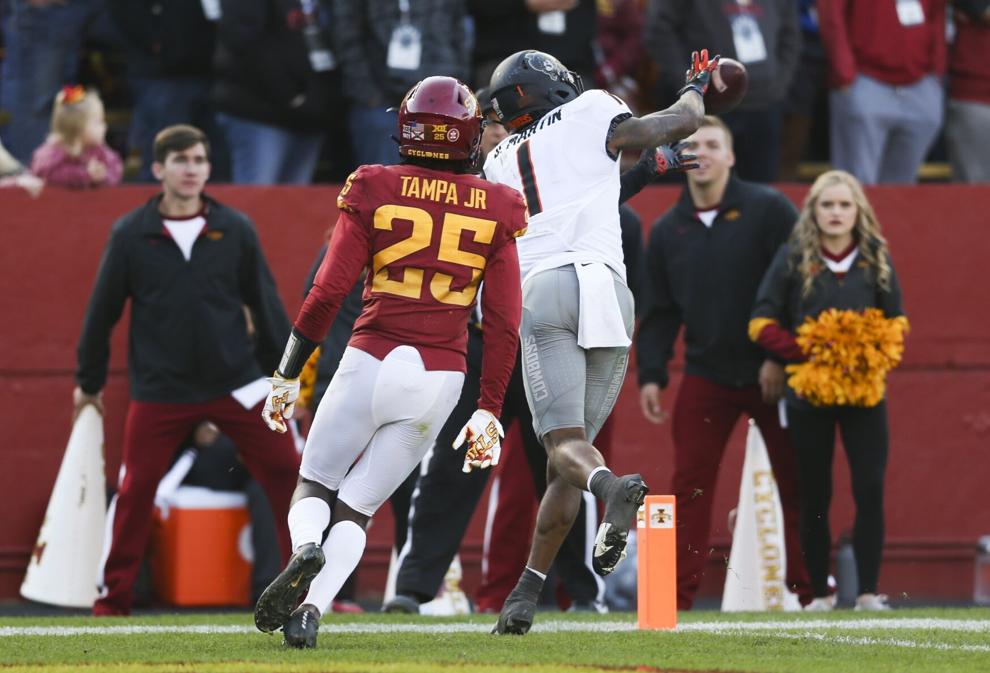 Oct. 23: OSU 21, Iowa State 24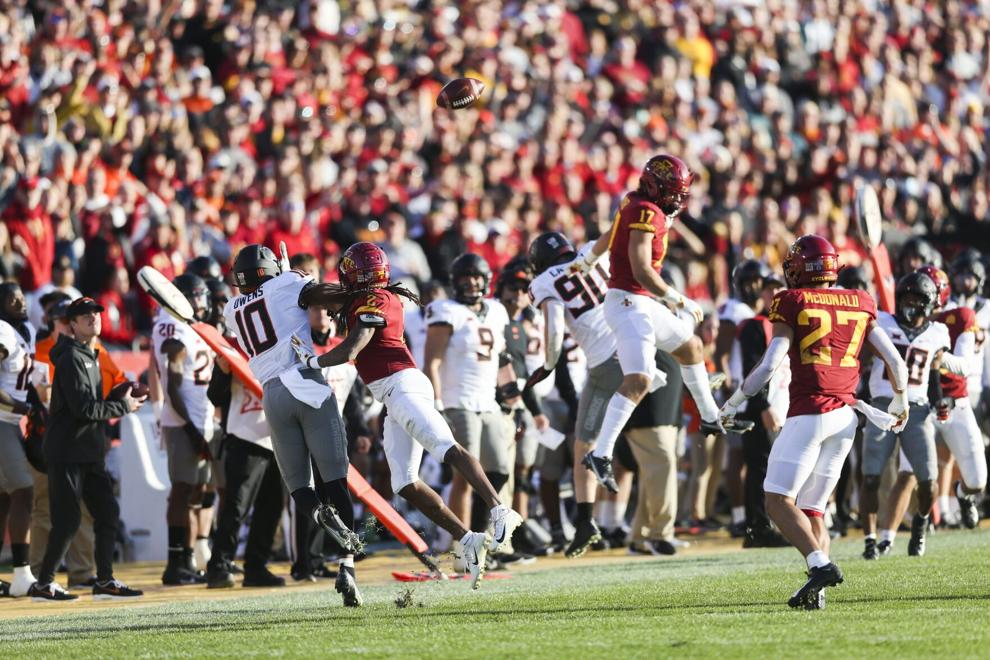 Oct. 23: OSU 21, Iowa State 24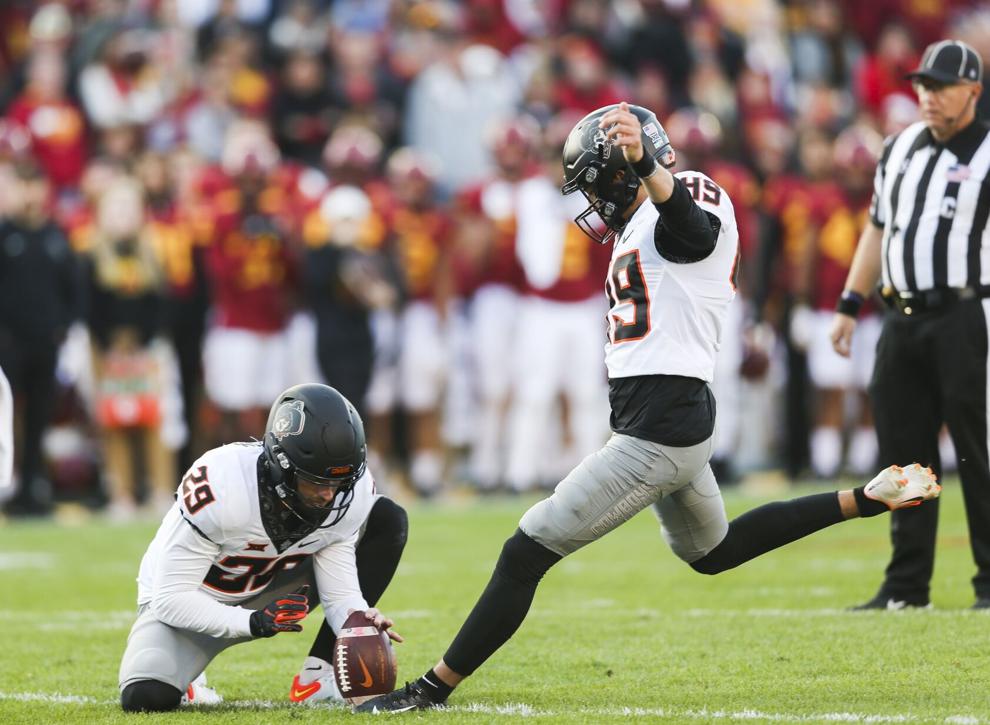 Oct. 23: OSU 21, Iowa State 24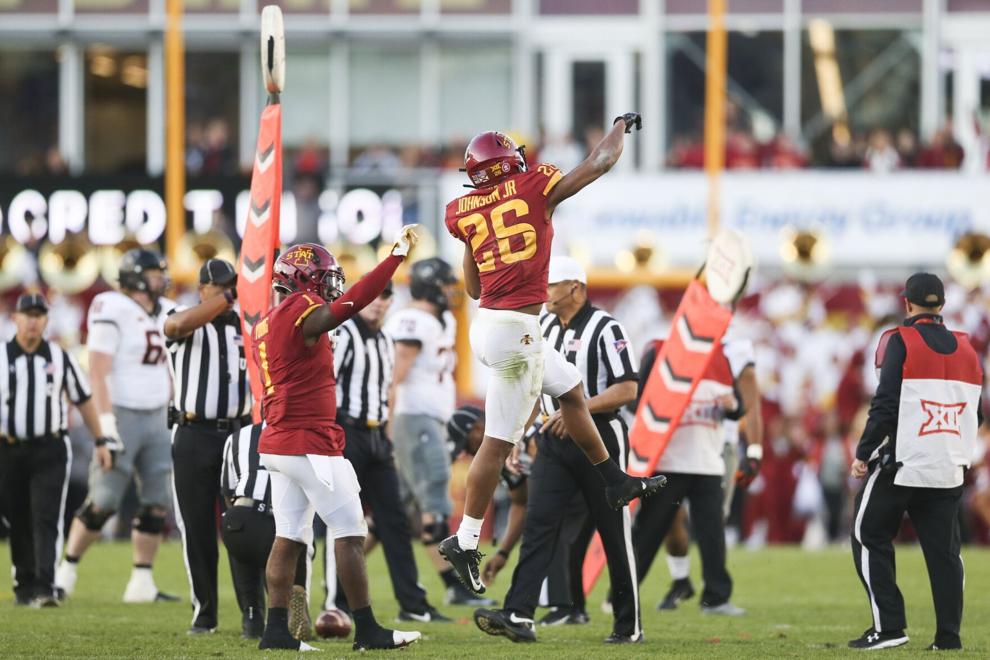 Oct. 30: OSU 55, Kansas 3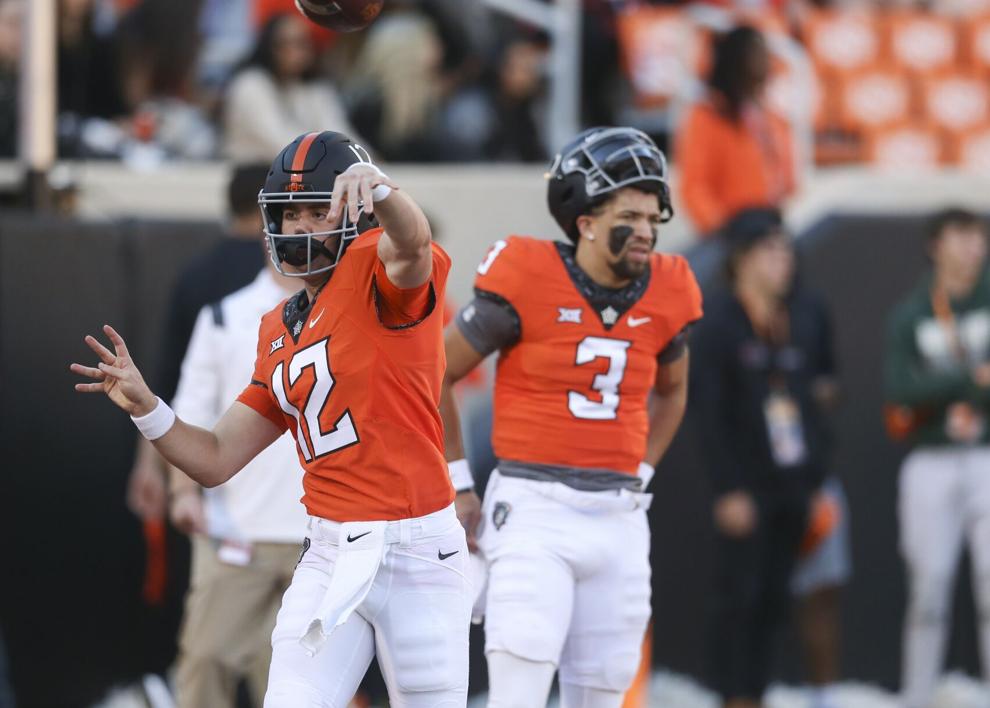 Oct. 30: OSU 55, Kansas 3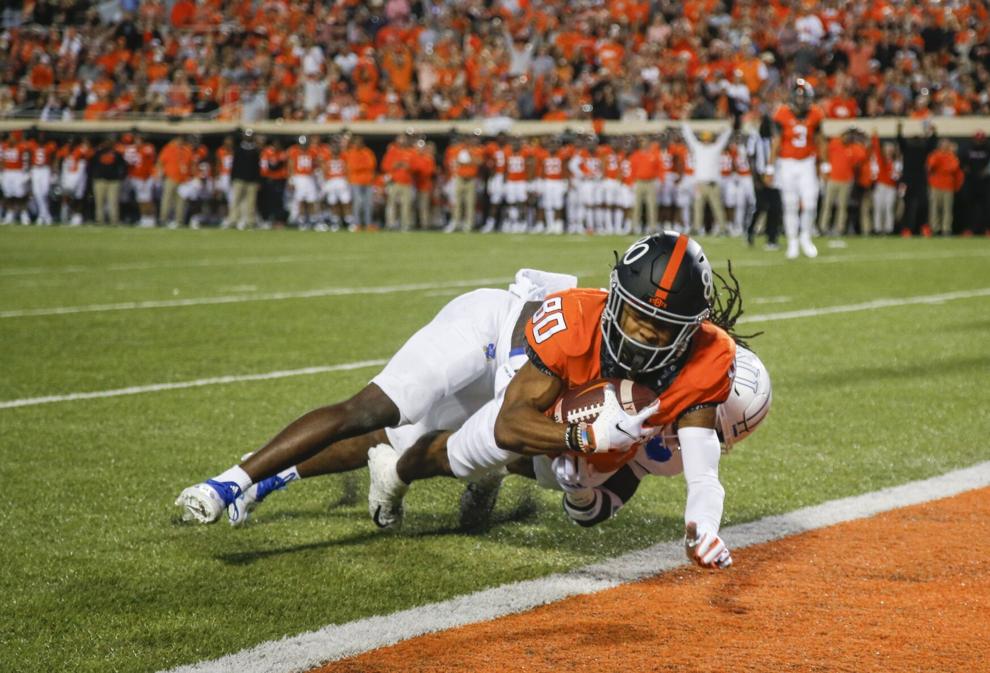 Oct. 30: OSU 55, Kansas 3
Oct. 30: OSU 55, Kansas 3
Oct. 30: OSU 55, Kansas 3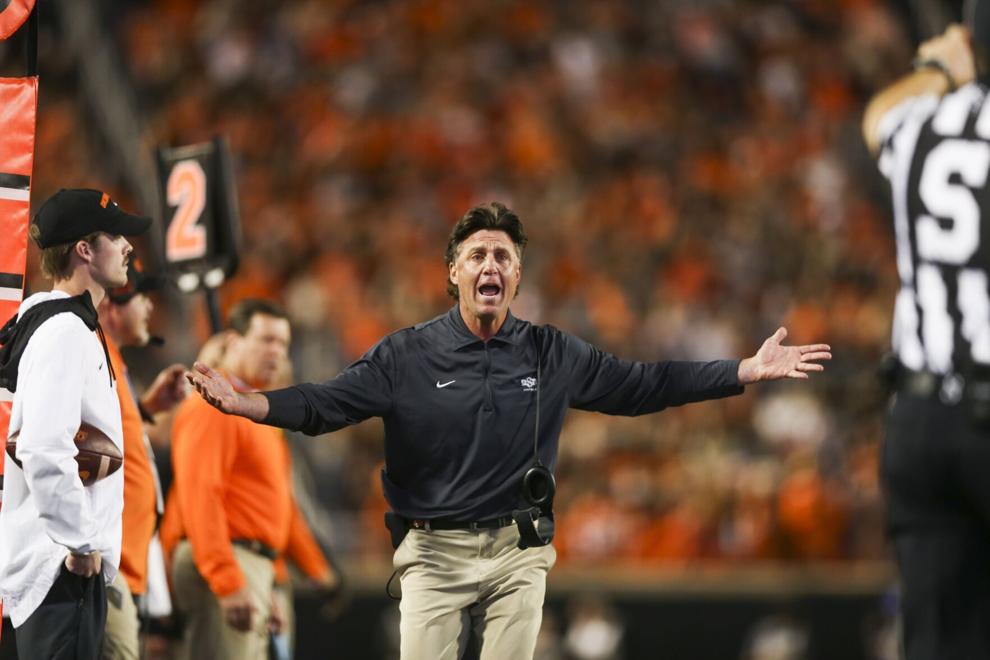 Nov. 13: OSU 63, TCU 17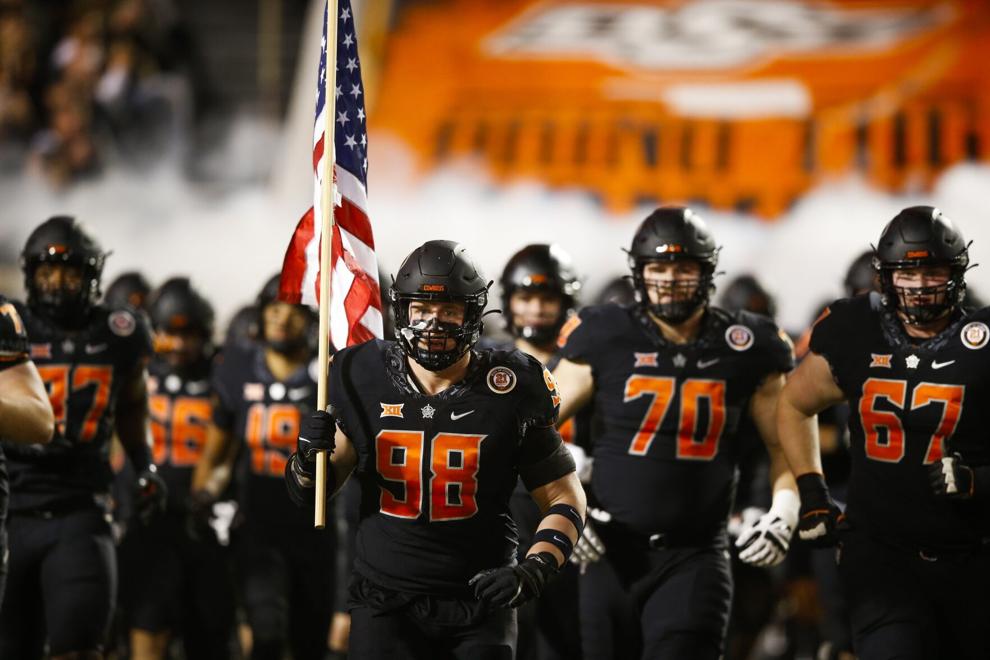 Nov. 13: OSU 63, TCU 17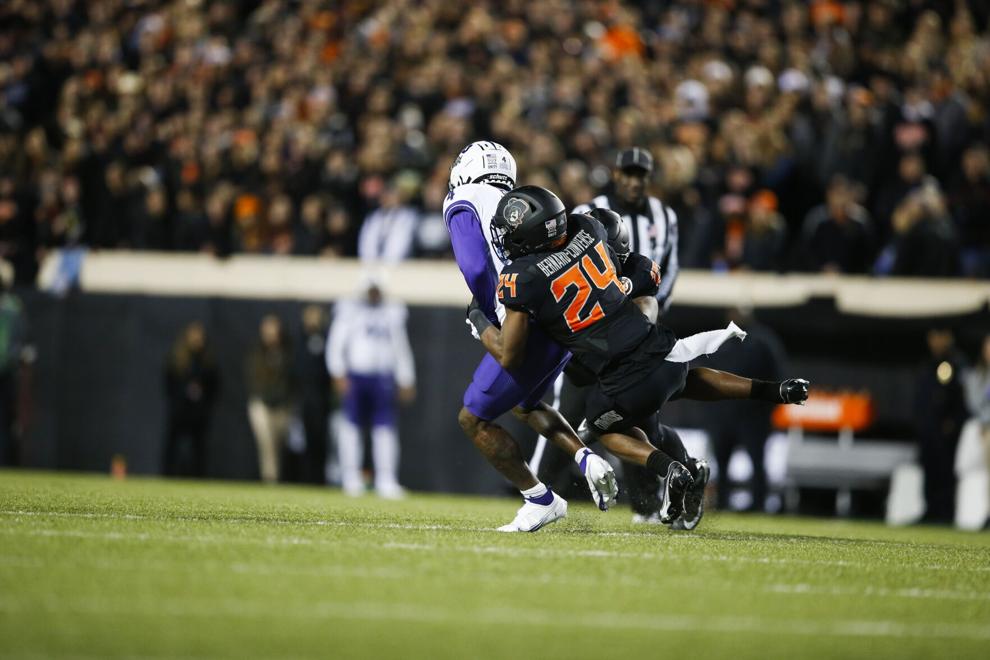 Nov. 13: OSU 63, TCU 17
Nov. 13: OSU 63, TCU 17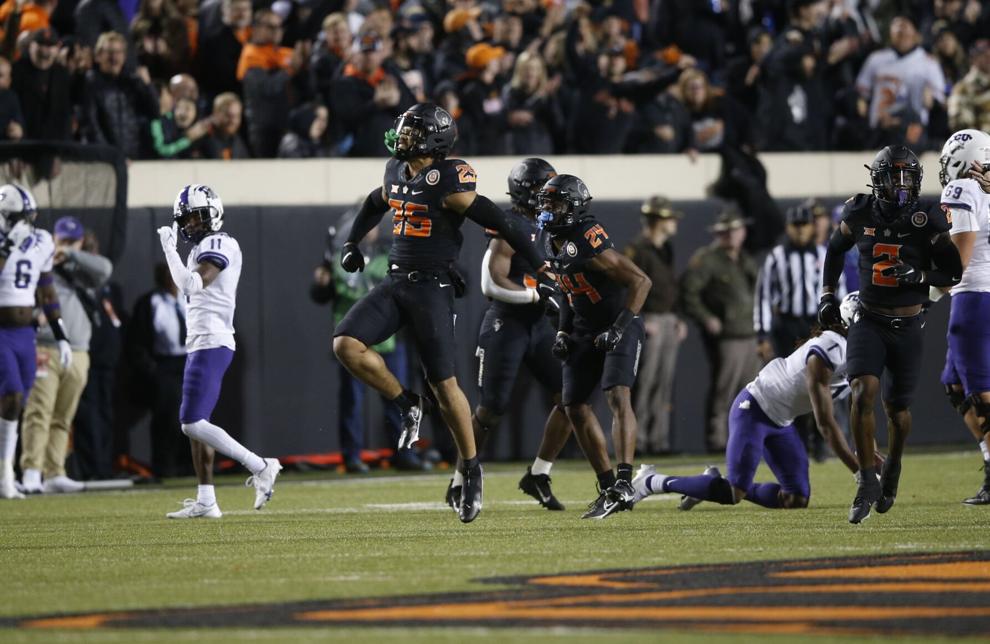 Nov. 13: OSU 63, TCU 17
Nov. 20: OSU 20, Texas Tech 0
Nov. 20: OSU 20, Texas Tech 0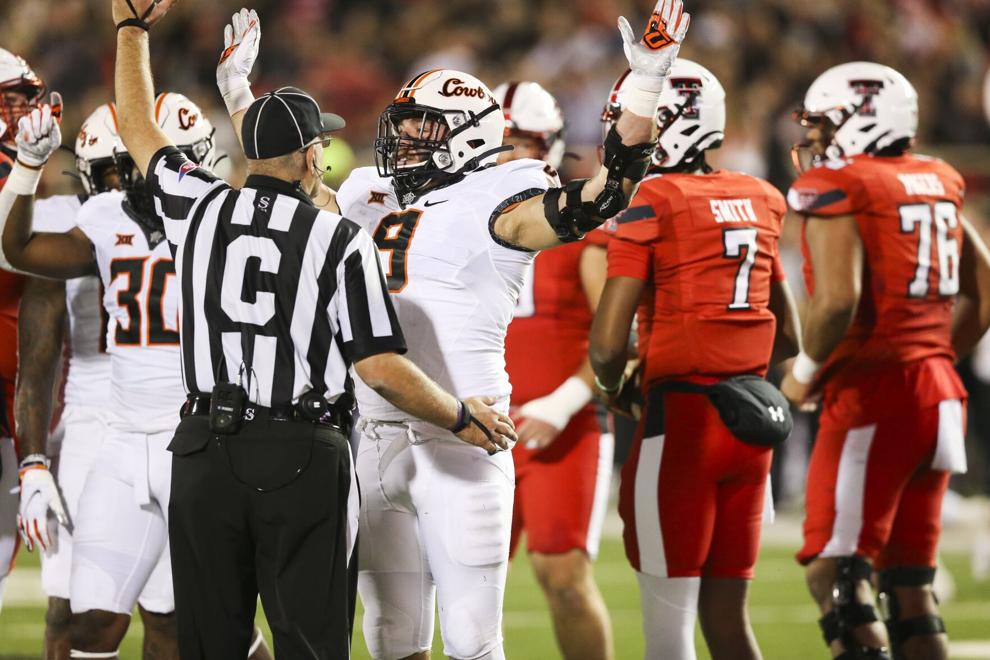 Nov. 20: OSU 20, Texas Tech 0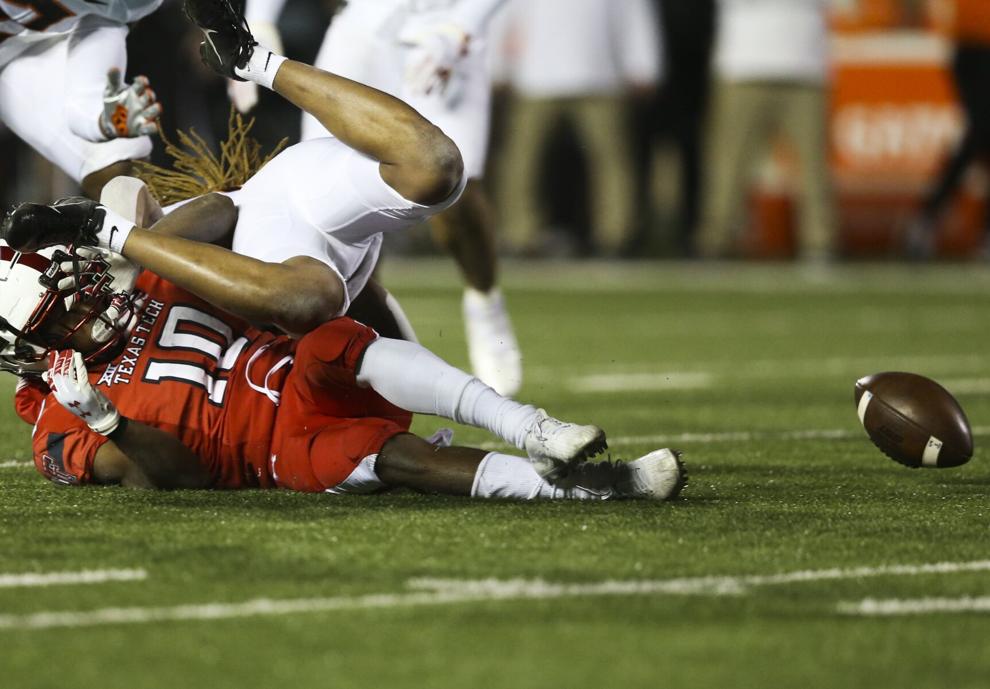 Nov. 20: OSU 20, Texas Tech 0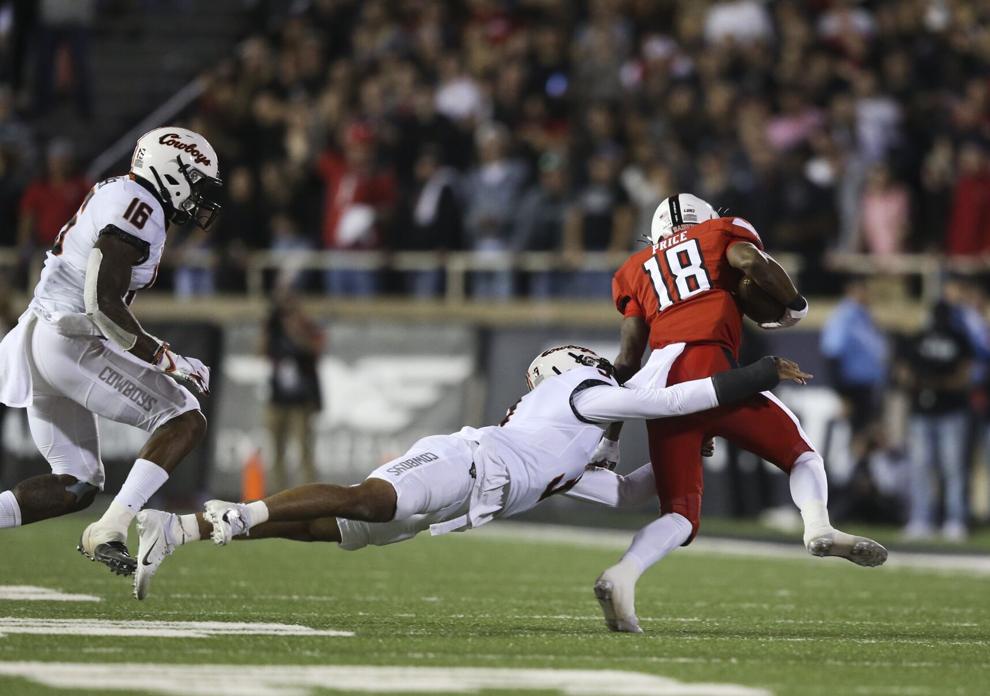 Nov. 20: OSU 20, Texas Tech 0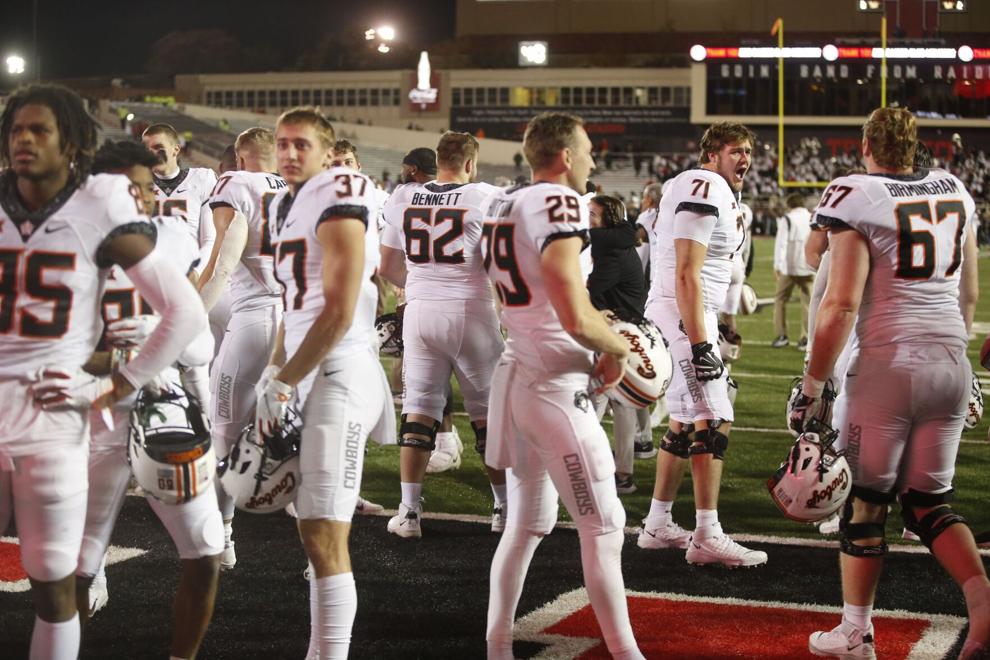 Nov. 27: OSU 37, OU 33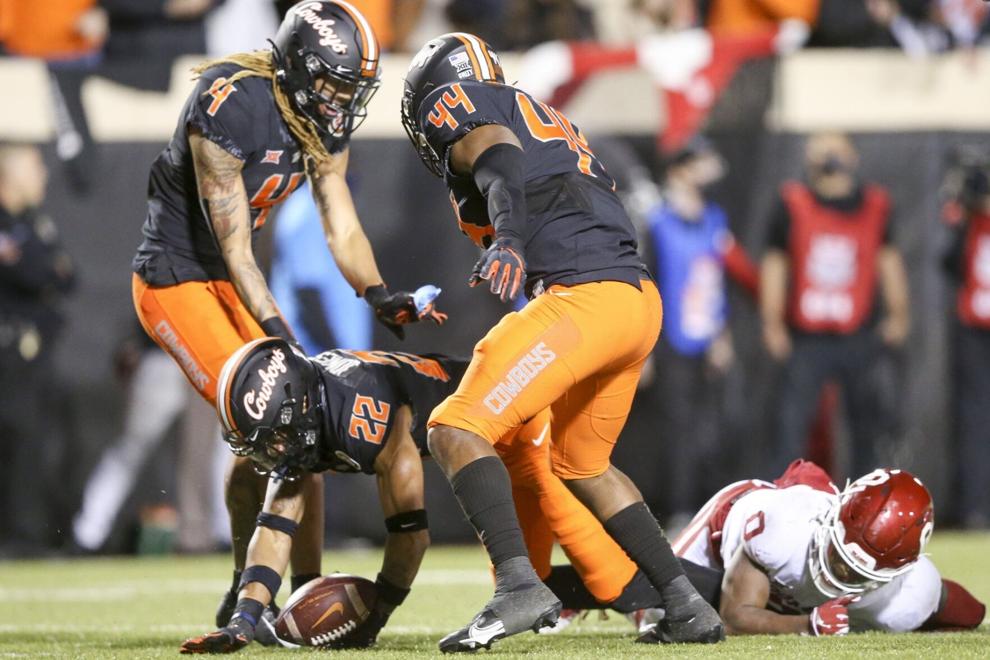 Nov. 27: OSU 37, OU 33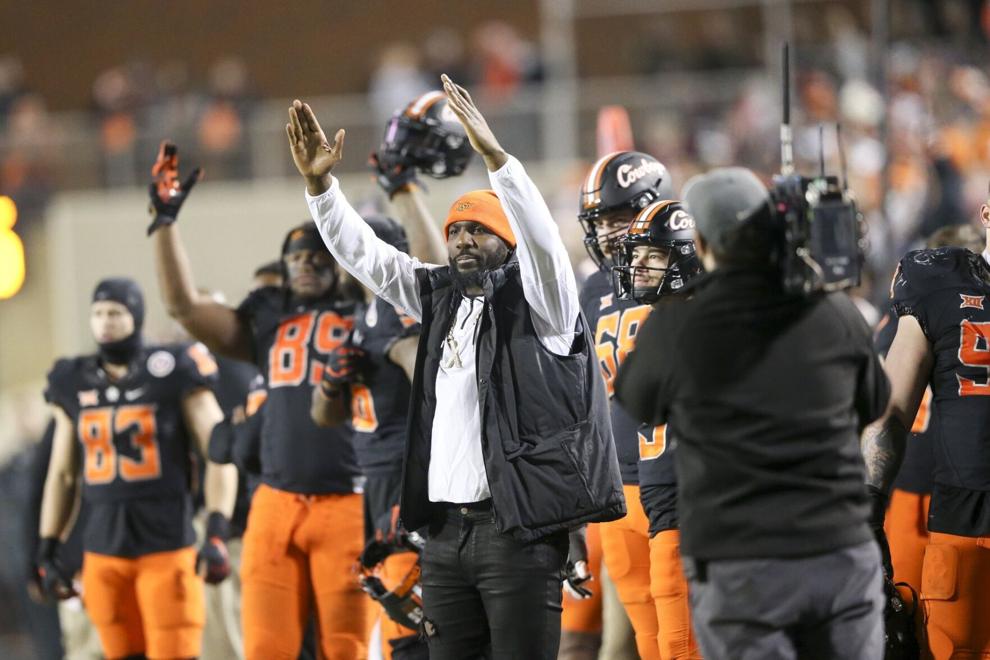 Nov. 27: OSU 37, OU 33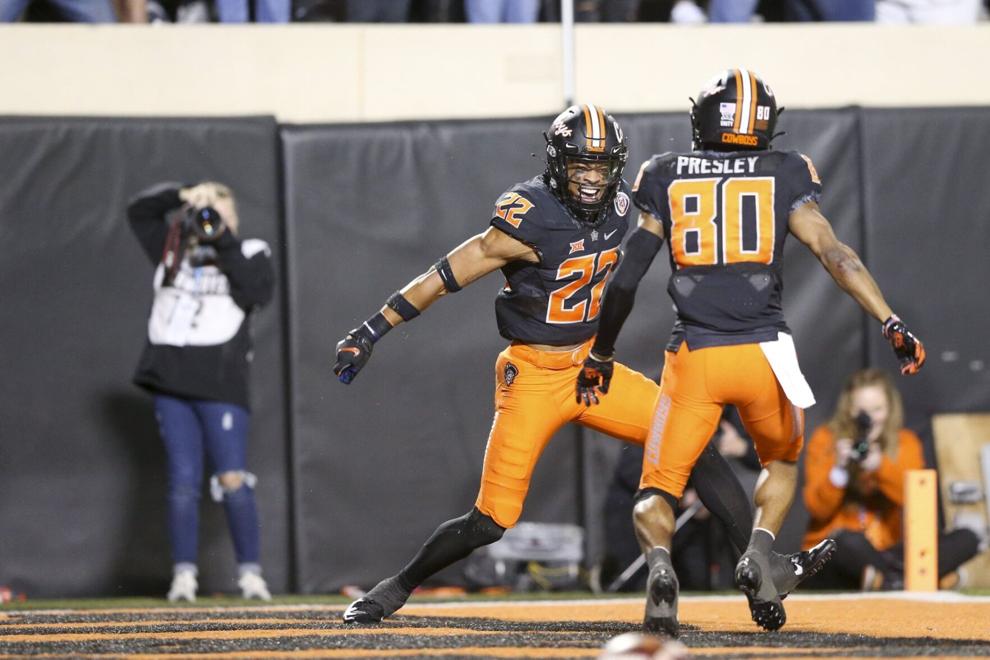 Nov. 27: OSU 37, OU 33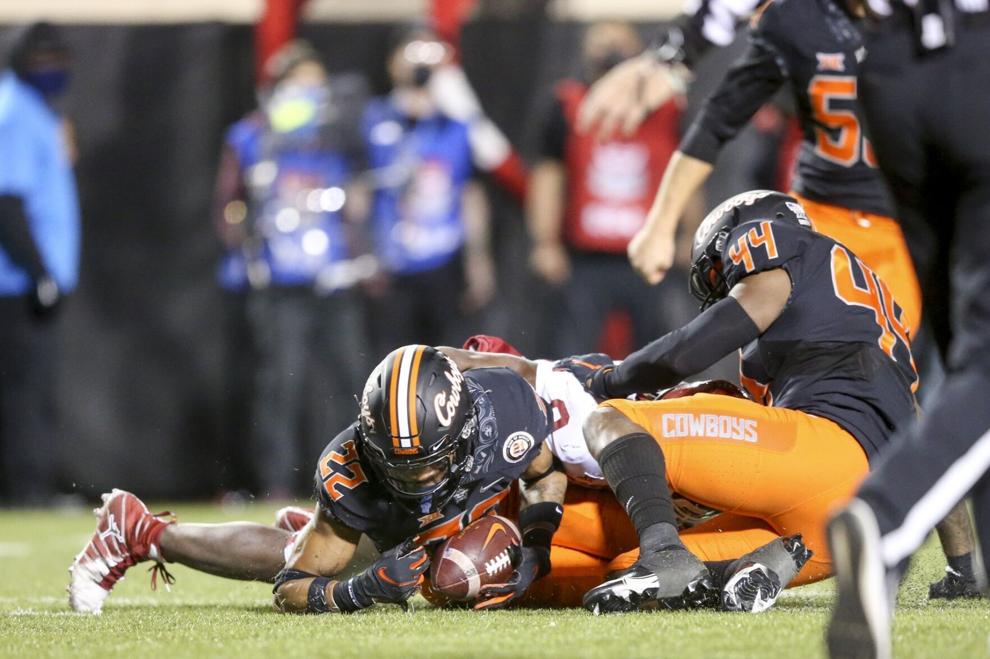 Nov. 27: OSU 37, OU 33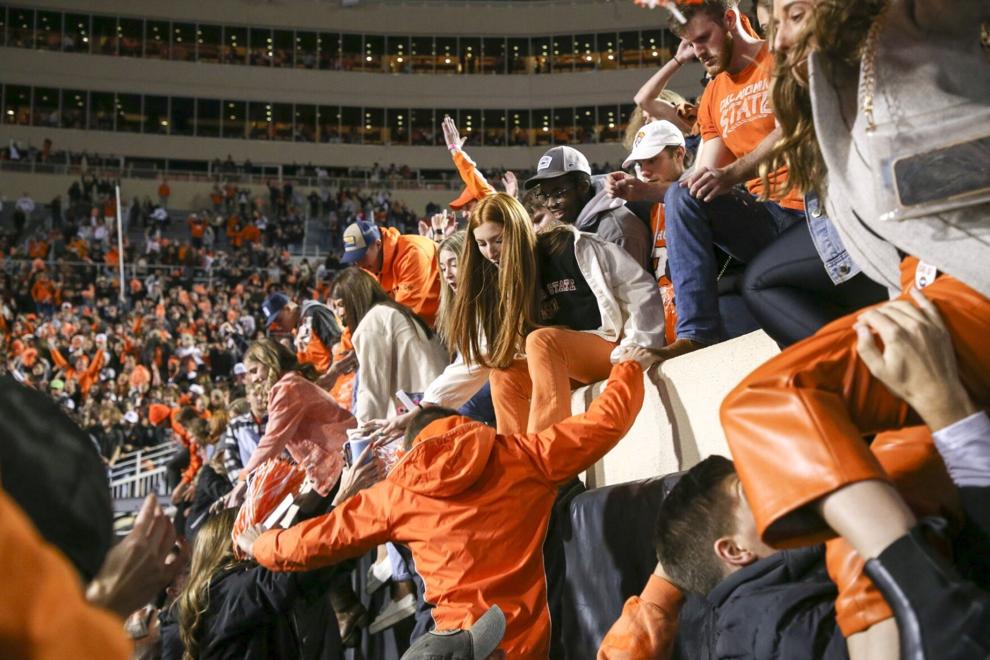 Dec. 4: Big 12 Championship Game: OSU 16, Baylor 21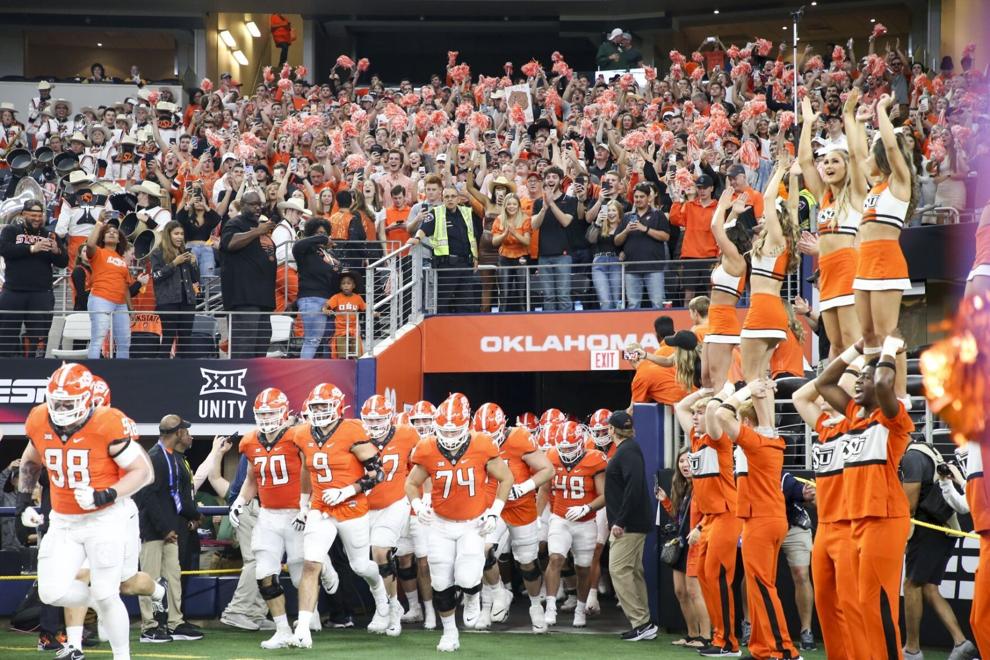 Dec. 4: Big 12 Championship Game: OSU 16, Baylor 21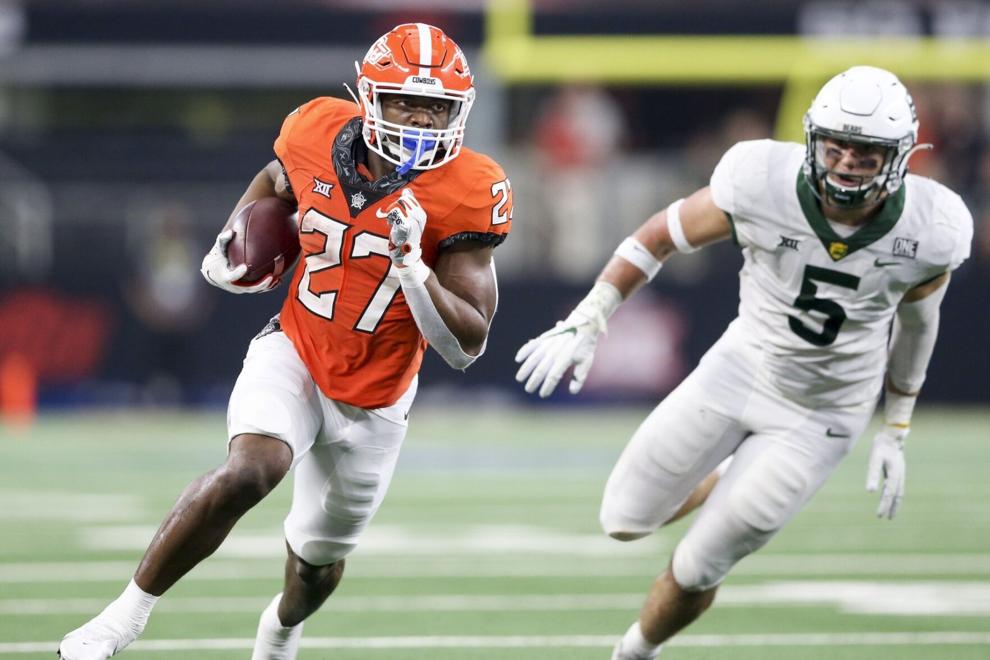 Dec. 4: Big 12 Championship Game: OSU 16, Baylor 21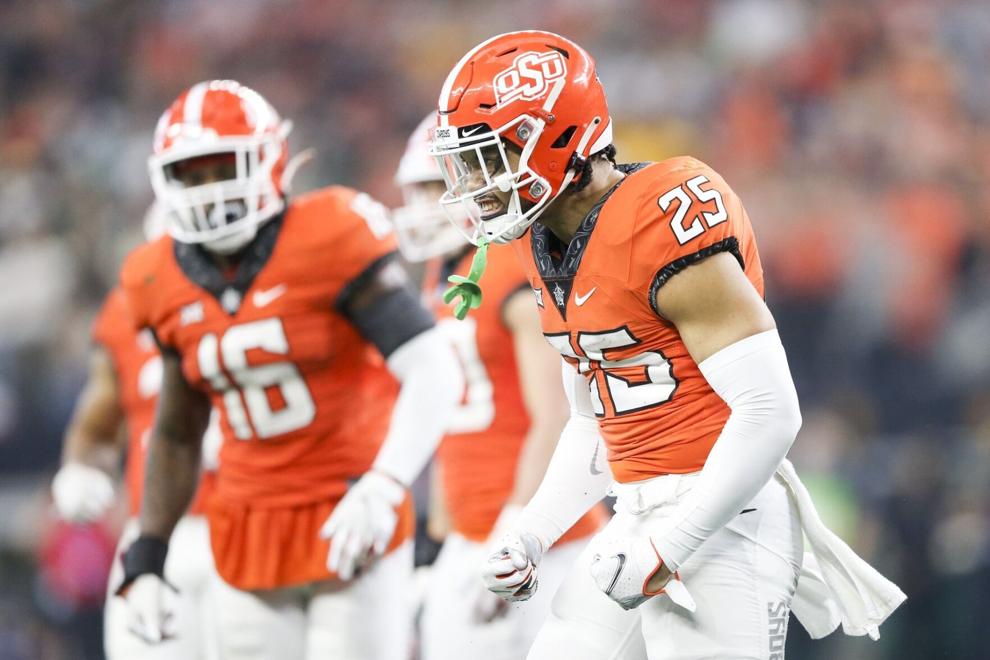 Dec. 4: Big 12 Championship Game: OSU 16, Baylor 21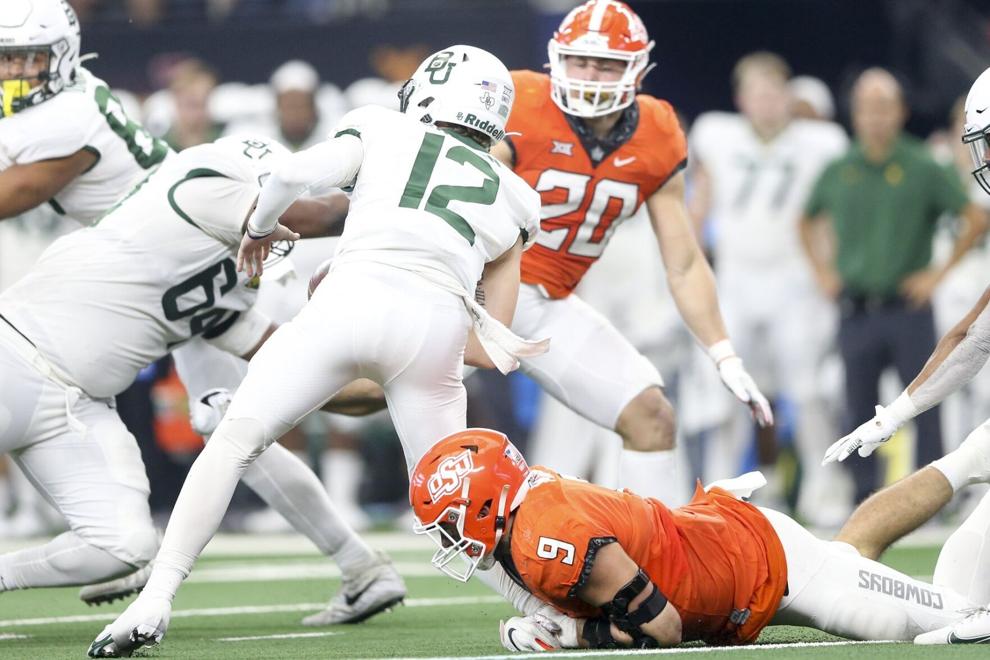 Dec. 4: Big 12 Championship Game: OSU 16, Baylor 21