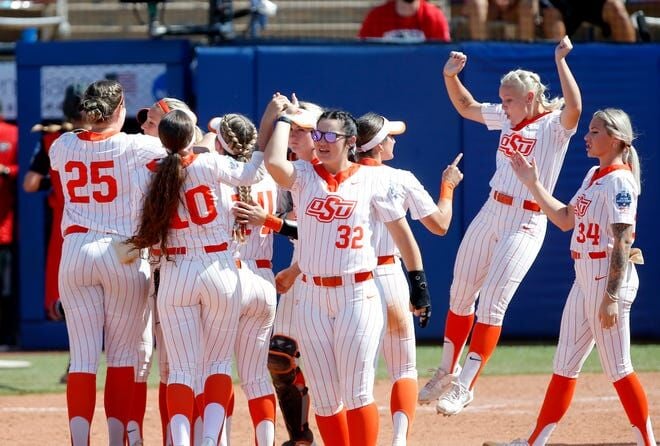 Oklahoma State had one heck of a 2021 softball season that led the Cowgirls to the Women's College World Series.
Eight teams traveled to Oklahoma City, celebrating their advancement to the World Series, but only one will remain joyful when it's all over. Florida State and Oklahoma started the best-of-3 championship series on Tuesday night.
That doesn't negate the accomplishments the other six teams made along the way. Pitcher Odicci Alexander helped make James Madison the story of the WCWS by beating OU and OSU in the first two games before losing twice to the Sooners in its first World Series appearance.
The Cowgirls exited earlier than they intended after losing 4-2 to Florida State early Sunday morning. It was difficult for coach Kenny Gajewski to reflect on the season during the postgame Zoom immediately following the loss.
"I just kind of hurt for those kids that this is it, Gajewski said. "That's the tough part. So there's a lot of great things. Pitched very well. Played defense well for the most part. Really have grown on the offensive side. We're starting to look like an elite softball program and we'll just continue to chase the standard at OSU, and that's win championships. We fell short again. Right now, that's the hardest thing. We just fell short and maybe you can catch me in a week or so and we can kind of start going back over just how good of a year it was. But right now it hurts."
It makes it even more emotional for Gajewski knowing the team will look different next year. Alysen Febrey and Carrie Eberle just finished their fifth seasons as graduate students.
Both athletes played significant roles in getting the Cowgirls to the World Series. The memories they created with their teammates are what helped make the season most memorable.
"I think the biggest thing is just the way that our team grew so much closer towards the end," said Sydney Pennington, who set a school record with 37 career home runs. "It's really tough to see these seniors play their last game because Coach tells us all the time that we are not really going to remember the games. We're going to remember these friendships and the memories and the moments that we make, and I think it's just really important that we remember the really good moments that we had this year and just continue to stay in touch with these people. And once a Cowgirl, you're a Cowgirl for life. I think it's just really exciting to be able to look back and see how much we grew together throughout this season."
OSU posted a 21-31 record in the 2015 season. Gajewski took over in June of 2015 and the Cowgirls haven't had a losing season since. He has taken OSU to back-to-back WCWS appearances, not including last year's canceled season and the 48-12 record is the most wins OSU has had under Gajewski. He has transformed OSU into a program that has come close to winning the school's first women's national championship and expects to have a shot at a deep run next year.
"He's just someone that is a role model to me and someone that I look up to every day, and leads this team so well and has built this program so quickly in the last couple years," Pennington said. "And I'm just really proud, and I'm sure my teammates are just as proud to play for him and to play for the Cowgirls because there's just going up from here. So I'm really proud of him and I'm really, really happy that I've been able to play for him."
Photos: OSU softball eliminated from WCWS against Florida State
WCWS Florida St Oklahoma St Softball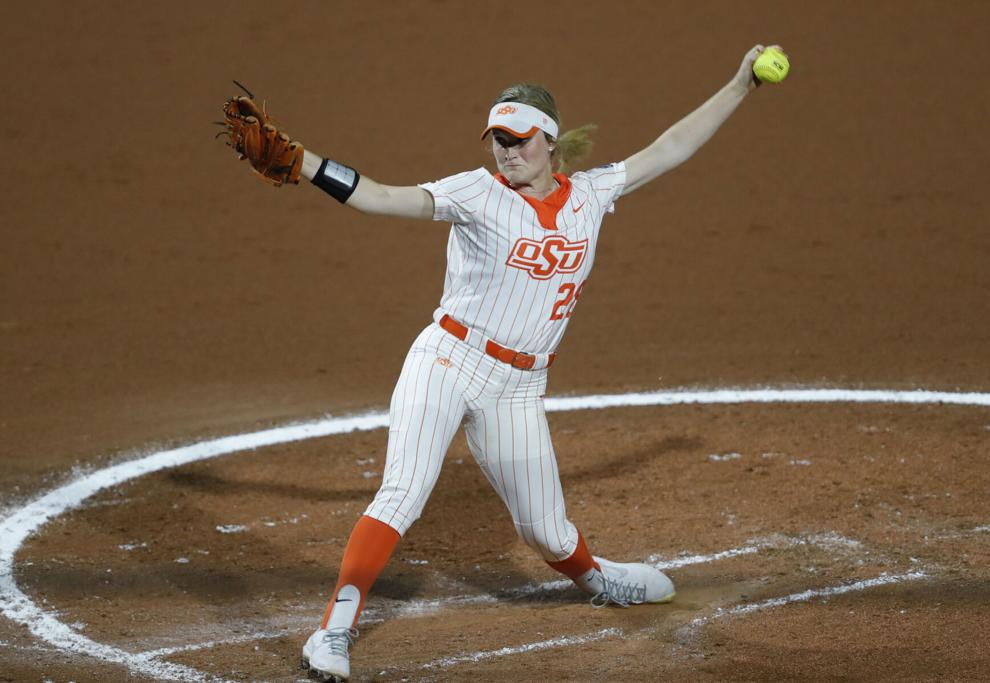 WCWS Florida St Oklahoma St Softball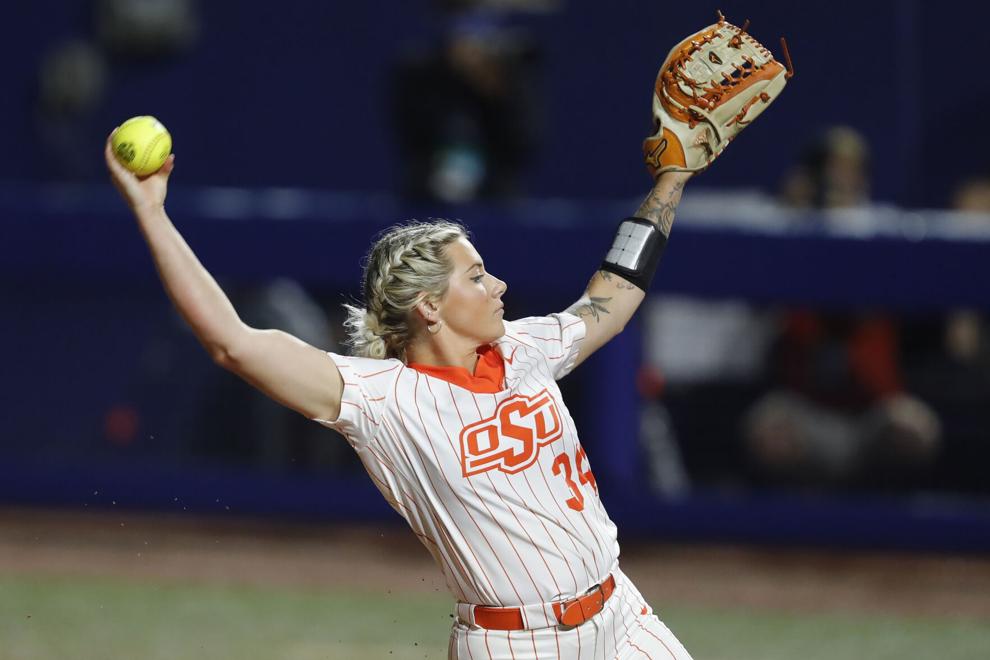 WCWS Florida St Oklahoma St Softball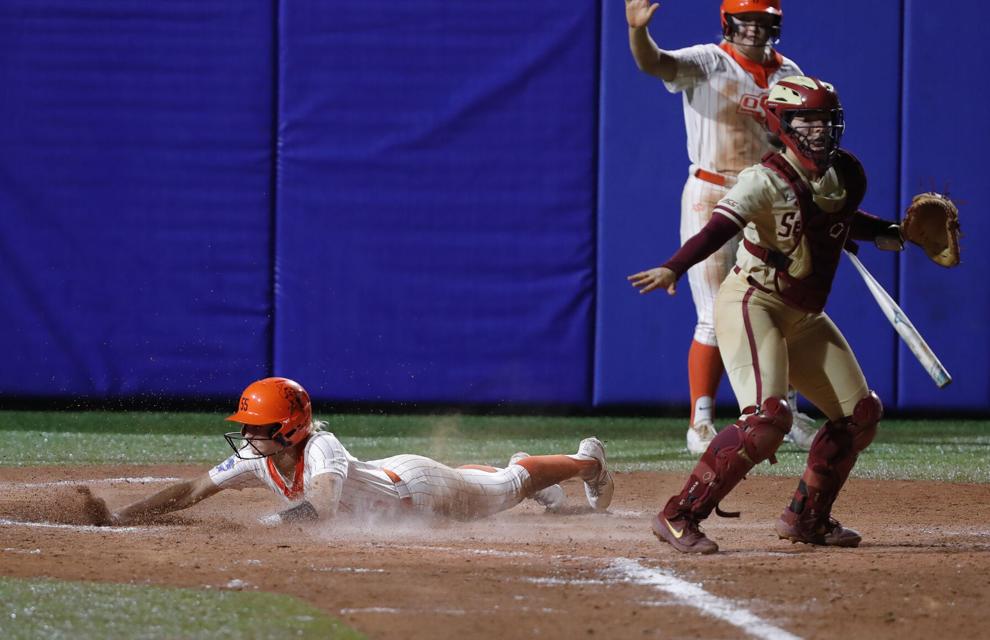 WCWS Florida St Oklahoma St Softball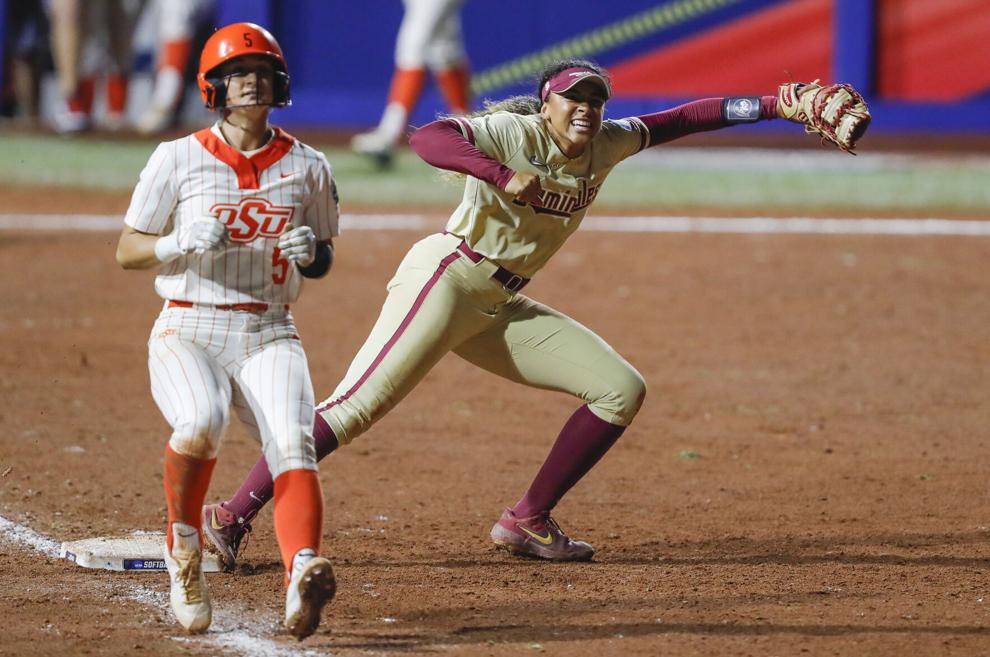 WCWS Florida St Oklahoma St Softball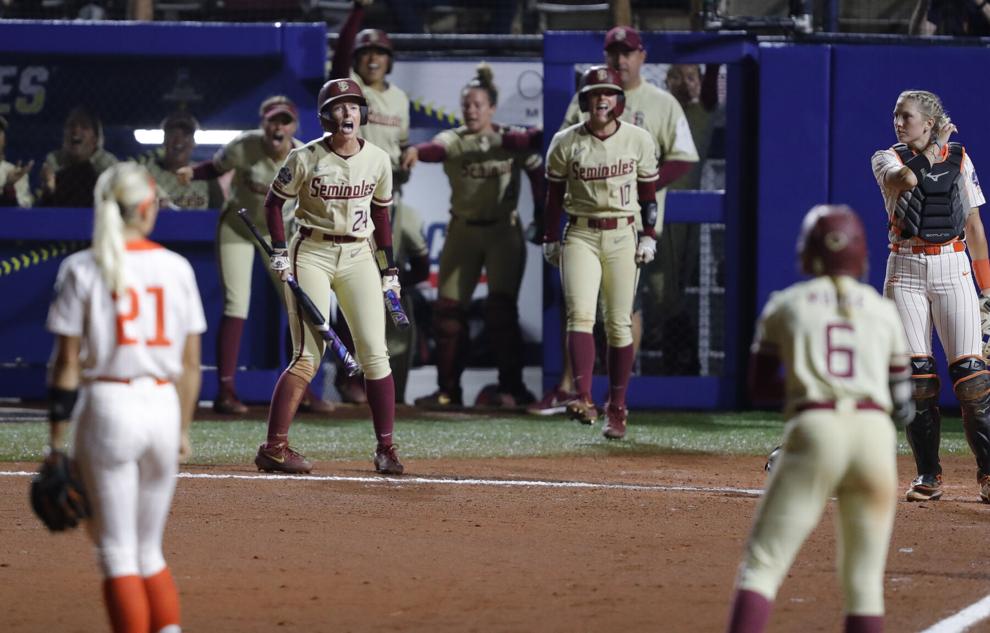 WCWS Florida St Oklahoma St Softball
WCWS Florida Oklahoma St Softball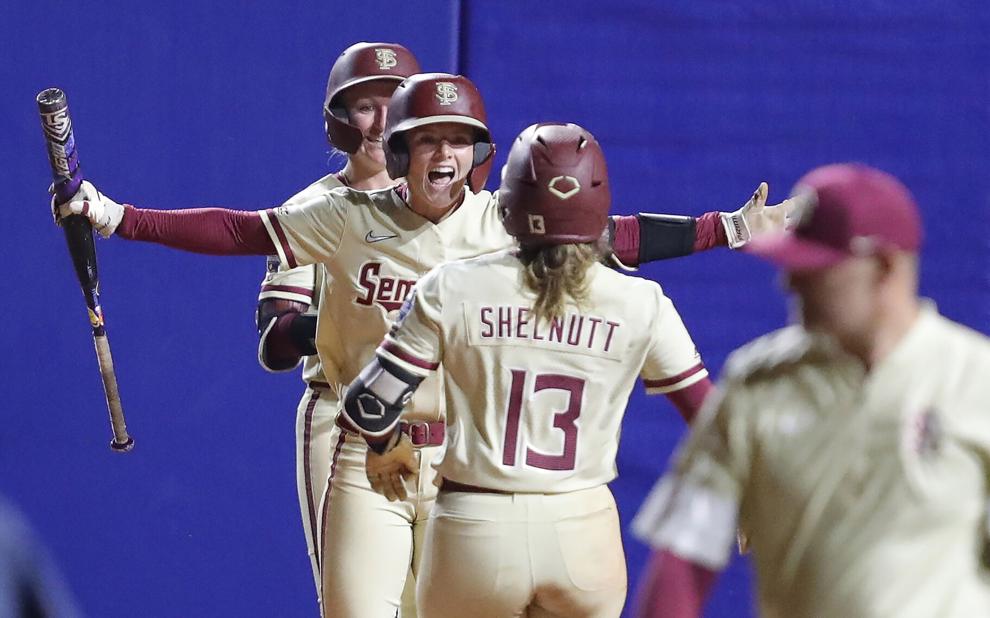 WCWS Florida St Oklahoma St Softball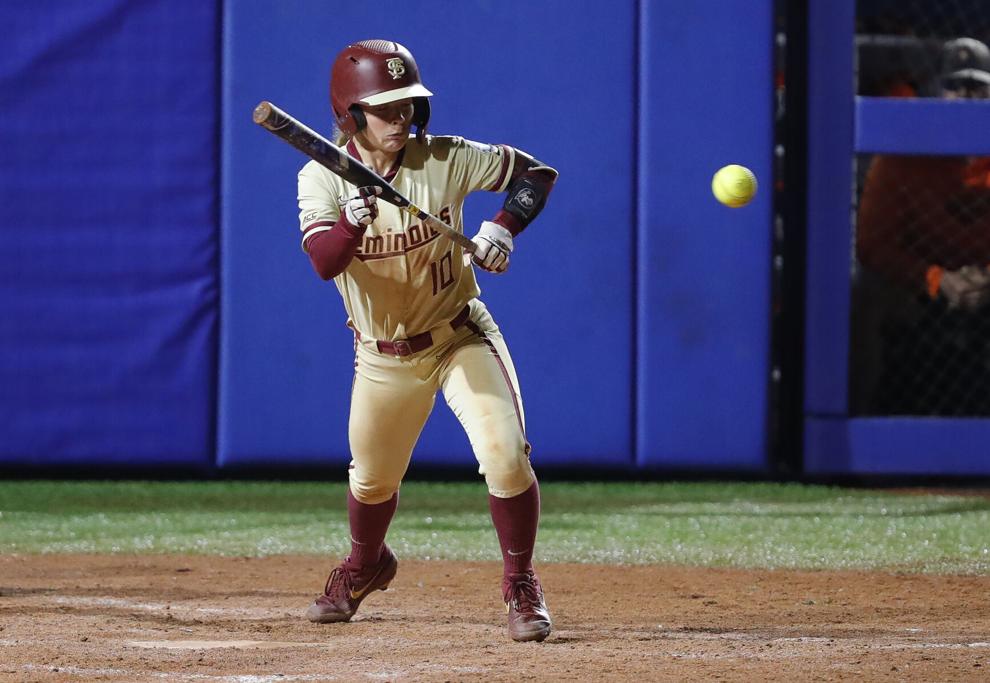 WCWS Florida St Oklahoma St Softball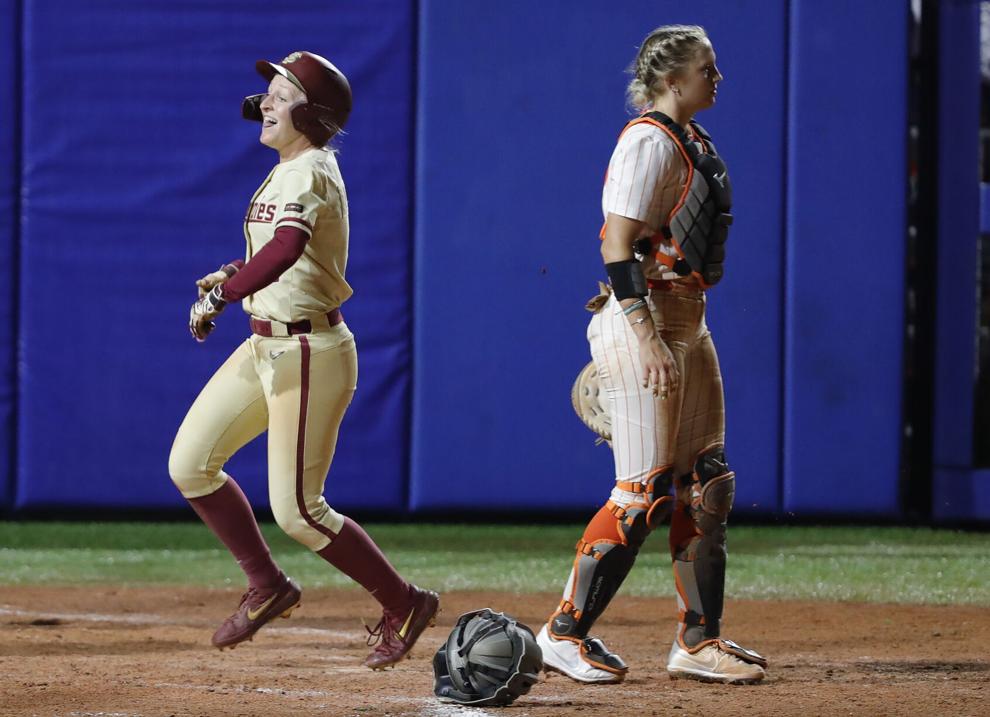 WCWS Florida St Oklahoma St Softball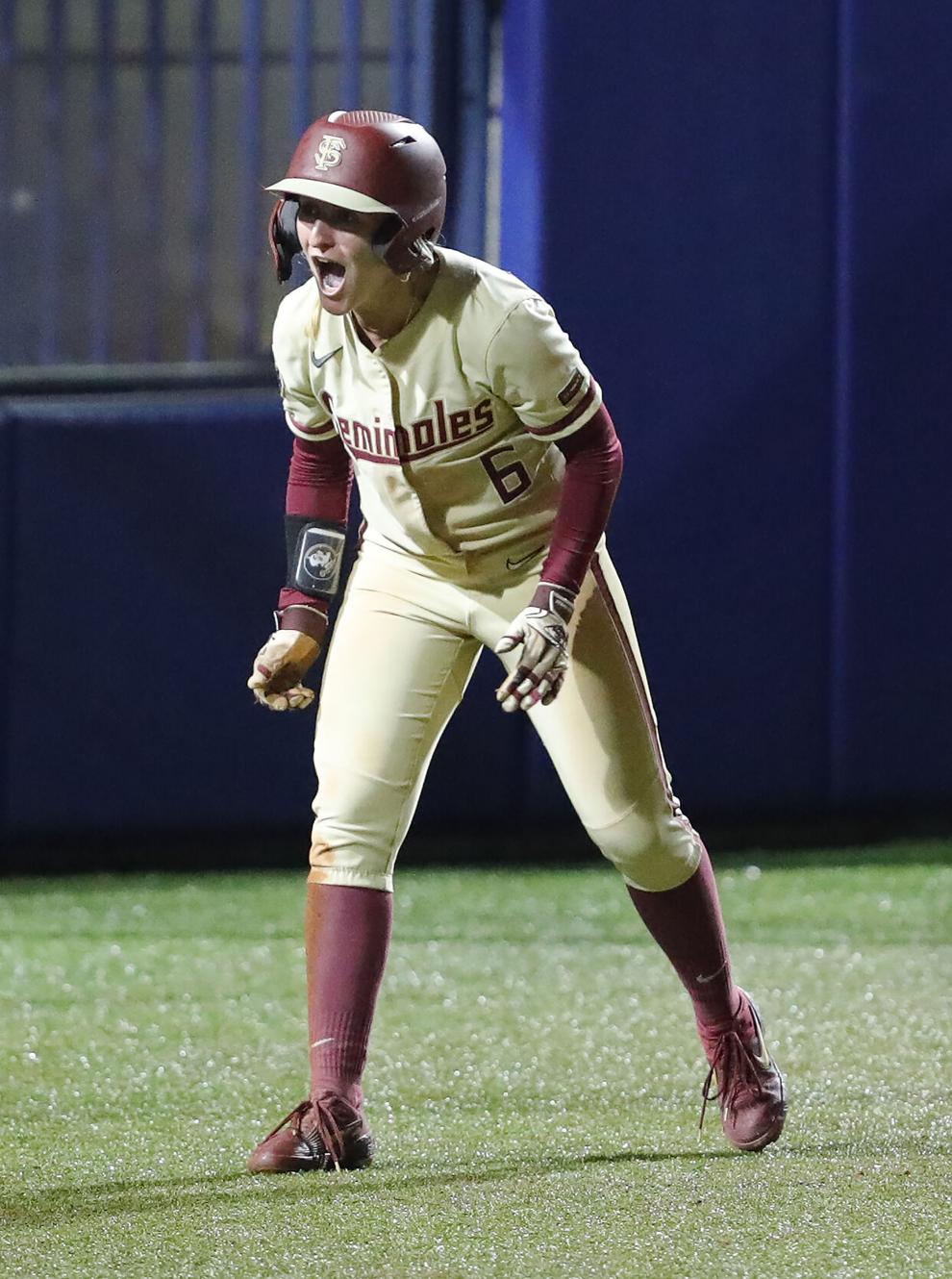 WCWS Florida St Oklahoma St Softball
WCWS Florida St Oklahoma St Softball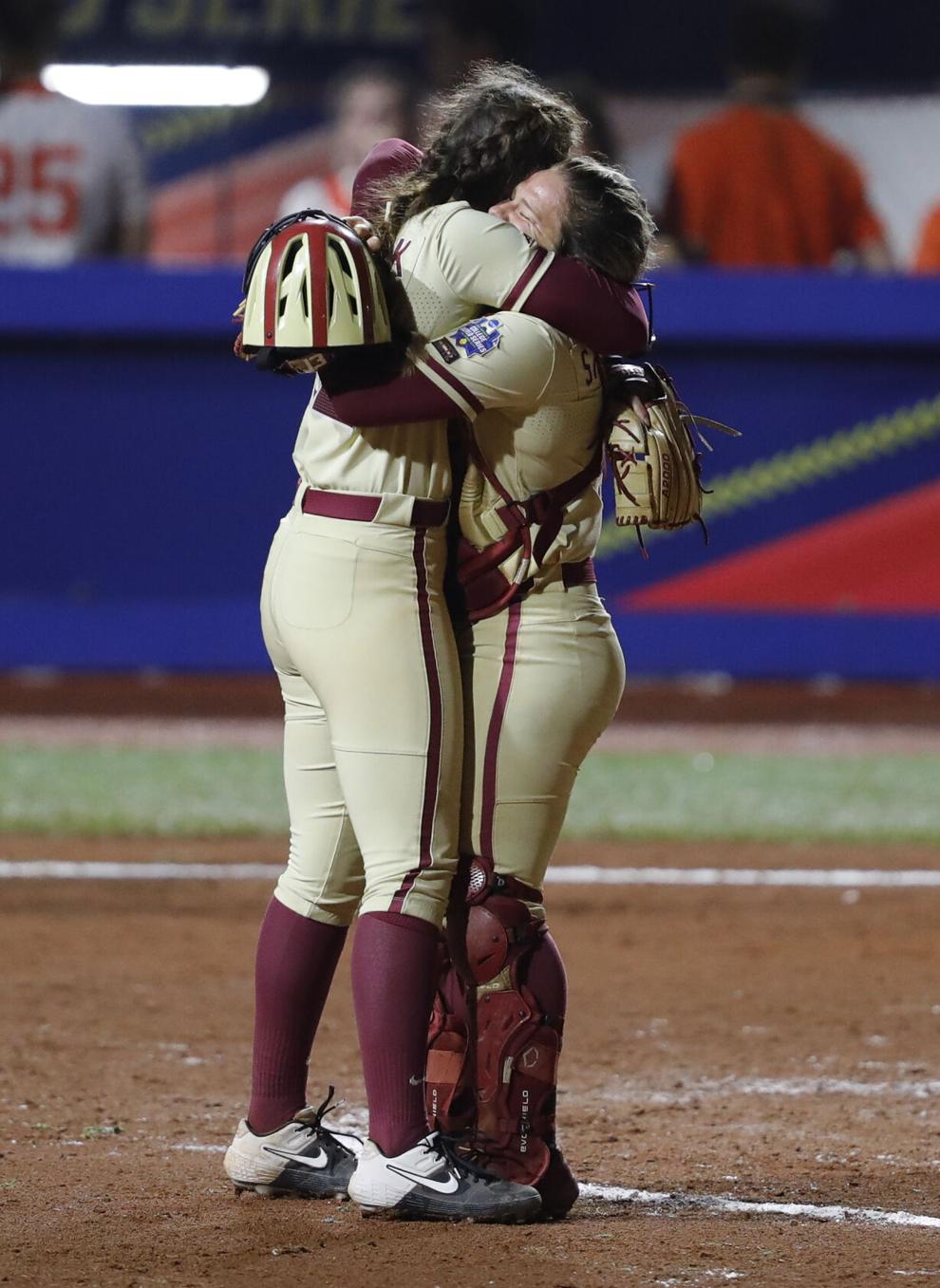 $1 for 6 months