STILLWATER — Coming off an impressive win over Oregon State, Oklahoma State opened its home schedule Saturday with a cakewalk against Football Championship Subdivision opponent McNeese State.
Redshirt fresman quarterback Spencer Sanders picked up where he left off last Friday at Oregon State, throwing for 250 yards and three touchdowns, while rushing for 51 yards as OSU rolled to a 56-14 victory.
Cowboys running back Chuba Hubbard, who rushed for 221 yards and three touchdowns in OSU's 52-36 victory over Oregon State last week, rushed for 44 yards and touchdowns on just eight carries against the McNeese.
OSU backup quarterback Dru Brown was effective in his time on the field, throwing for two touchdowns.
OSU receiver Tylan Wallace had 180 yards receiving and three touchdowns.
Bill Haisten: Another big night for Tylan Wallace, but otherwise a routine rout for OSU
Tylan Wallace has career high three TD receptions as Cowboys roll to victory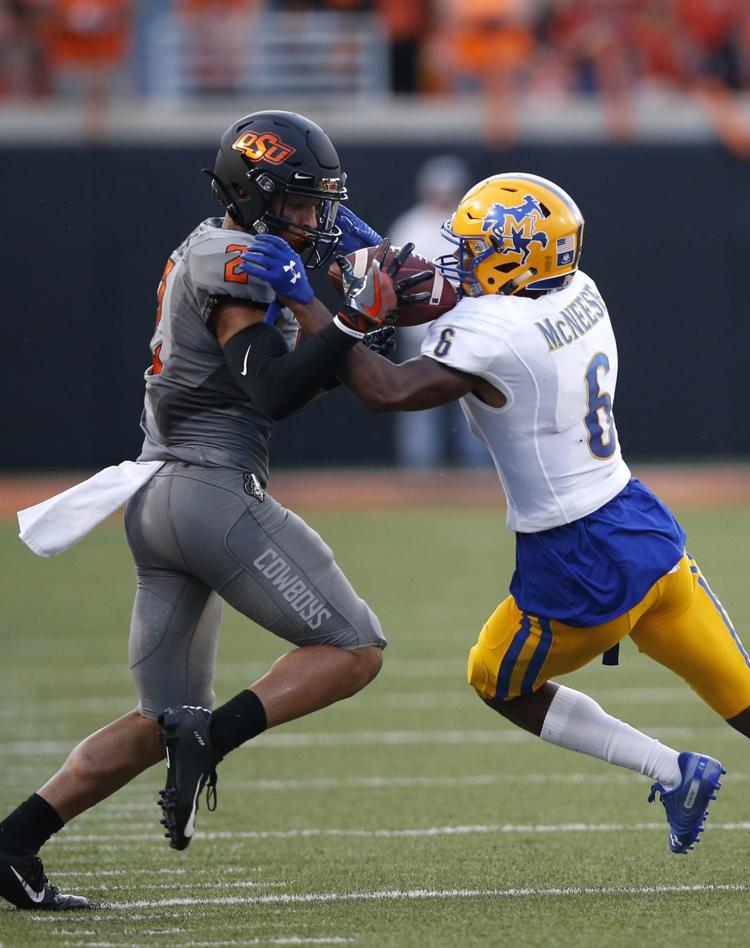 Click here for complete coverage of OSU's blowout win
Highlights from OSU's win over McNeese State
First down ¦ Story of the game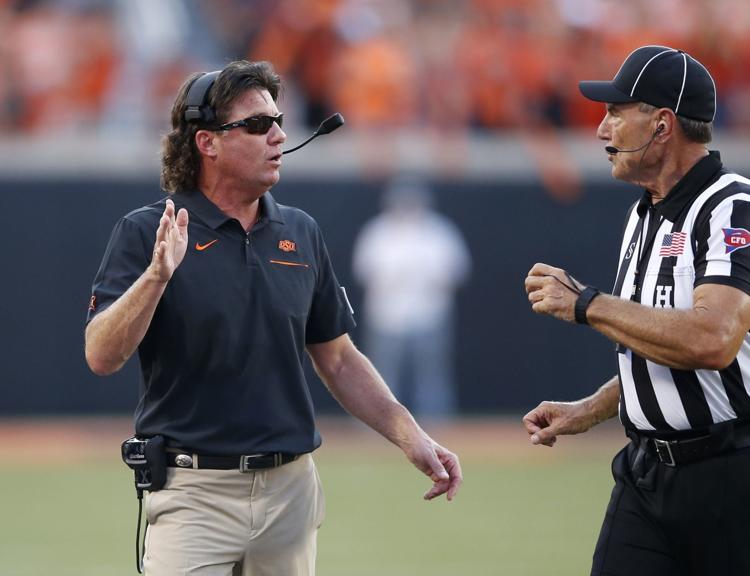 Second down ¦ Matchup that mattered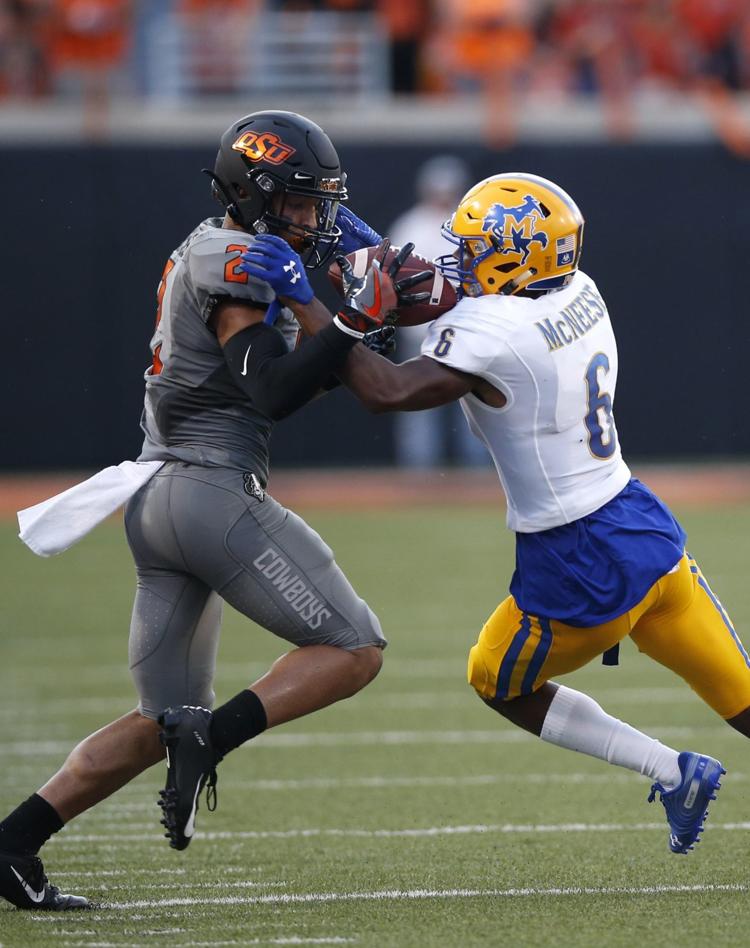 Third down ¦ Game MVP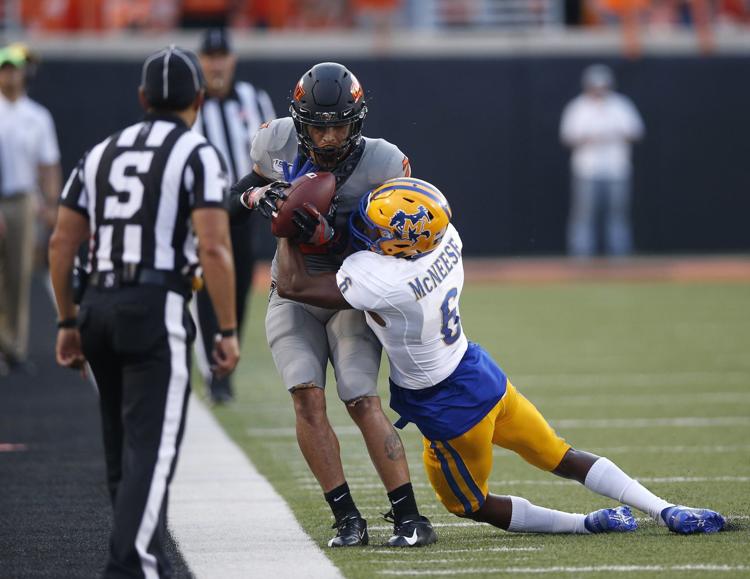 Fourth down ¦ What's next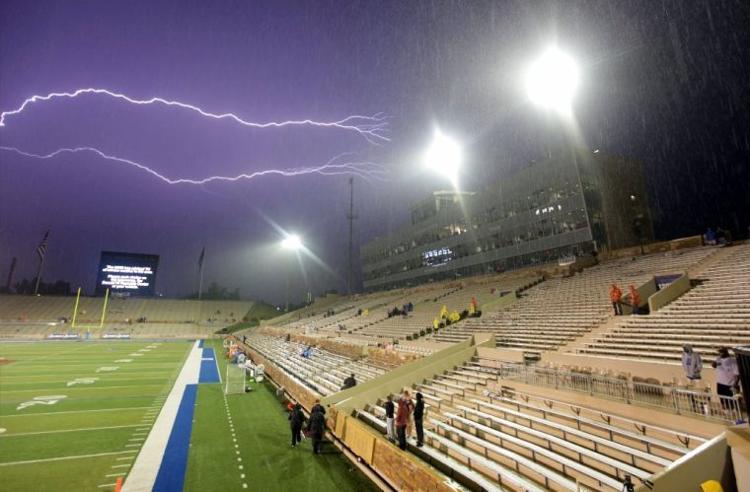 OSU notebook: Sold out crowd celebrates OSU home-opener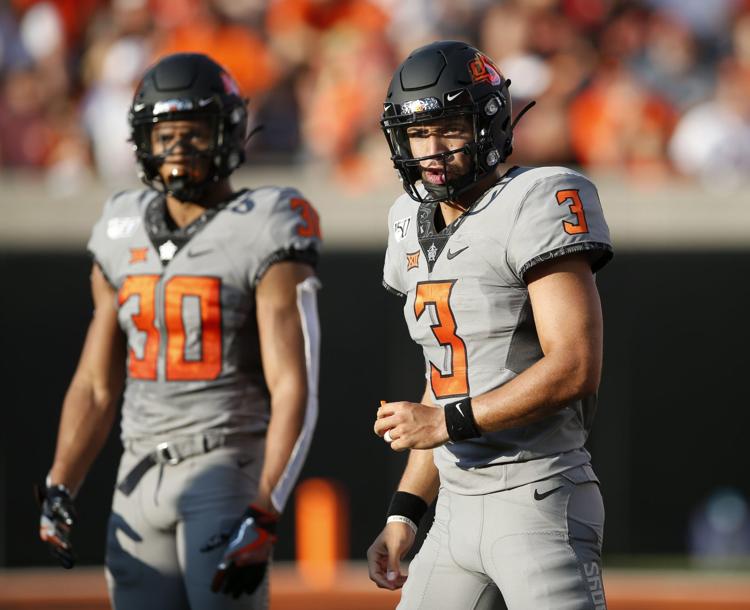 OSU vs. McNeese State stats

Follow the action on Twitter
Game information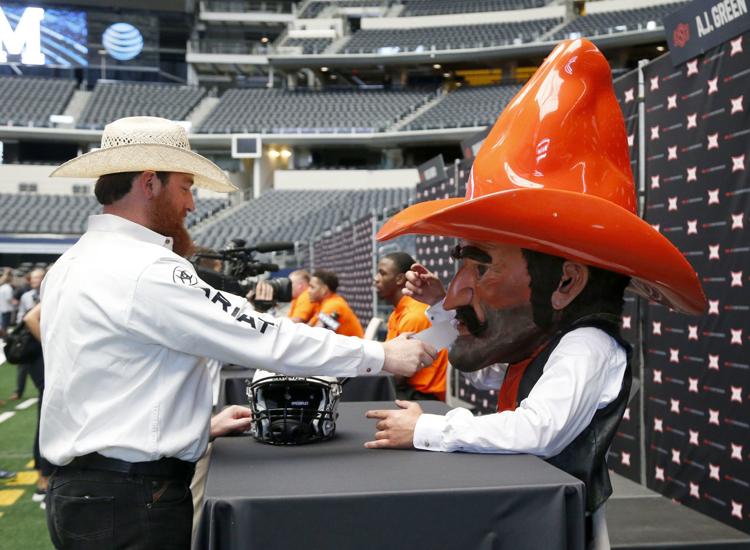 First down | Top storyline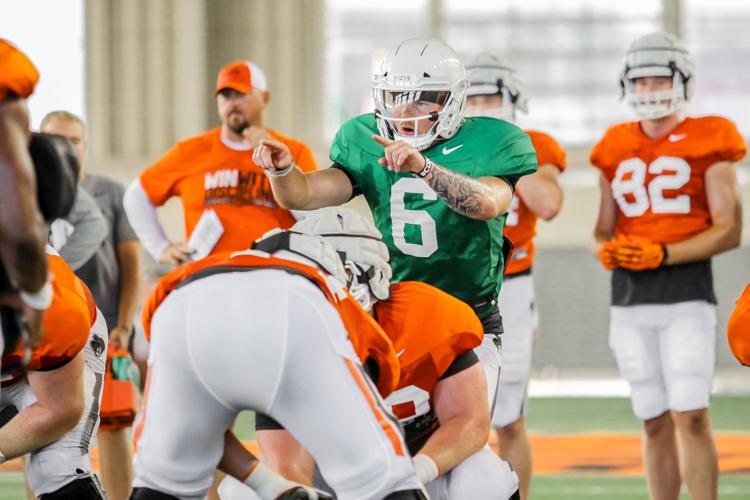 Second down | Key matchup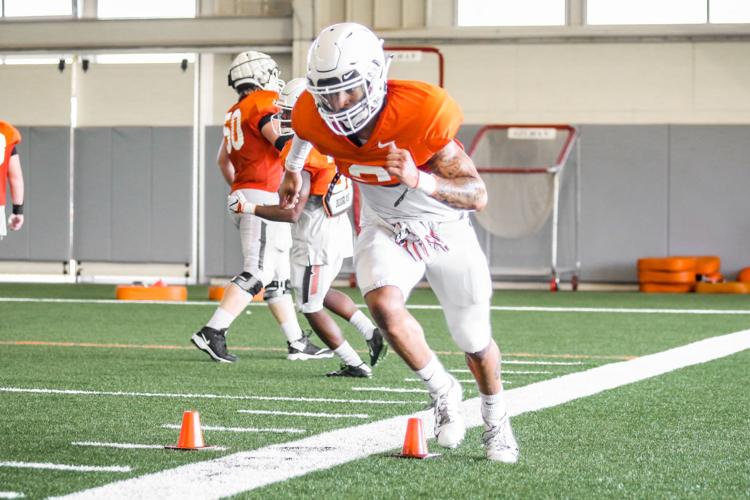 Third down | Player to watch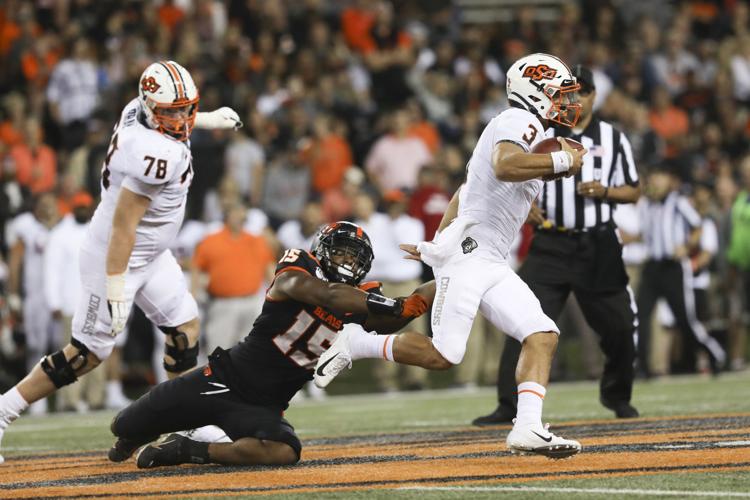 Fourth down | Who wins and why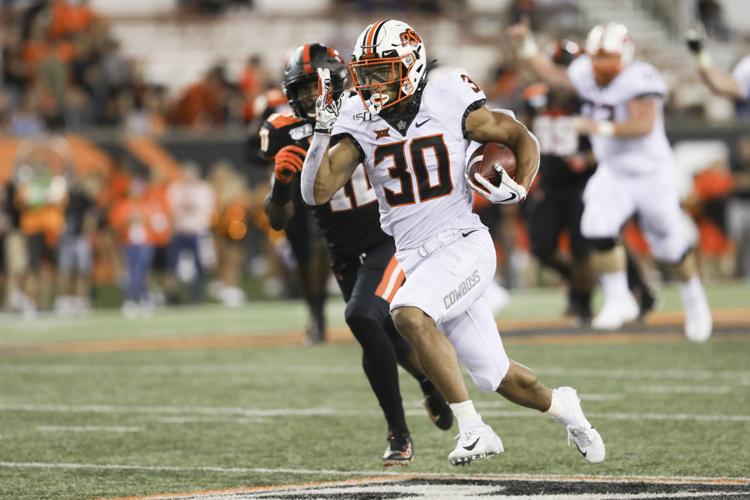 OSU looks to win is 24th consecutive home opener when the Cowboys host McNeese
All three Oklahoma Division I football teams are playing games Saturday night, but none of the three will be available on conventional cable t…
Malcolm Rodriguez is a 'very intelligent player'
The Tulsa World's annual Outpick the Picker contest is back in 2019. Here are the specifics:
NFL's Week 11 begins tonight, when the Pittsburgh Steelers visit the Cleveland Browns for Thursday Night Football.
Each week, the Tulsa World will update its ranking of the top 10 metro high school football players.
CORVALLIS, Oregon — Oklahoma State quarterback Spencer Sanders won the starting job, but it was running back Chuba Hubbard who stole the show …
Almost a year after monumental NCAA changes ushered in the transfer portal era of college football, coaches and players have differing opinion…
OSUSportsExtra.com: Home to everything orange and black