Juniors Isaac Likekele and Dee Mitchell are the only players on Oklahoma State's basketball roster who have had more than one season in an OSU uniform.
The Cowboys have a lot of young talent, including the nation's top recruit in Cade Cunningham, but many of them lack college experience. That's why bringing in an experienced Ferron Flavors Jr. was so important for the Cowboys.
Although the 22-year-old graduate transfer has never played in OSU's system, he's gained experience playing in three other programs. Flavors started his college career at South Mountain Community College before joining Fairfield University for the 2017-18 season. He transferred to Cal Baptist and led the Western Athletic Conference with a 42.7% 3-point shooting percentage last season. Now he's on an OSU team that has high expectations.
"You definitely learn things as you go along," Flavors said. "I always tell people, you often hear about a guy that's been to multiple different places (that) it's not always a good thing but my situation is a little different. I've never been pushed out of anywhere that I've been at. I've always been wanted there. It's just been something that I need to continue to challenge myself so that I can be the best man that I can be and also the best basketball player that I can be."
Being an older veteran in a new program has been an adjustment for Flavors. He's leaned on the coaching staff to help him with the transition. He is embracing the fact that his leadership and experience is one of the main reasons why he was asked to come to Stillwater.
Head coach Mike Boynton also needed Flavors' sharp shooting after the Cowboys graduated two of their best shooters from last season.
"My experience is something that you can't necessarily teach," Flavors said. "Experience is something that you have to go through. ... I feel like I've been able to really give these guys something to lean on. I think that's really the biggest thing, just giving the guys someone that's been through things already."
The majority of the leadership role will land on Likekele's shoulders. He was arguably the most important piece to last year's team and played an important role his freshman season.
Likekele has several young guards around him he'll need to take under his wing. Likekele, whom Flavors said is a more animated leader than he is, has also helped Flavors grow as a leader.
"He's helped me get outside my comfort zone," Flavors said. "Since I've come here I've definitely improved on my voice being able to help instruct guys by showing them and also by telling them."
Flavors has a lot to offer the younger players, but being the older guy also comes with a few jokes. When asked if he felt like the father of the team at times, Flavors cracked a smile and alluded to the younger guys cracking jokes about his age from time to time.
Cunningham is the projected top pick in the 2021 NBA Draft by some and is the most talented player on the OSU roster. Even with all the hype surrounding his talent, Cunningham still understands the importance of learning from a player like Flavors.
"He's been very vocal with everybody and he's been a big-time leader for us," Cunningham said.
The Cowboys started practice last week. There will be no exhibition games this year, so the first look at OSU's young and talented roster will be in the 2020 Golden Window tournament starting Nov. 25 in Lincoln, Nebraska.



OSU season in review: The MVP. The highs and lows. What to look for next season
MVP: Cameron McGriff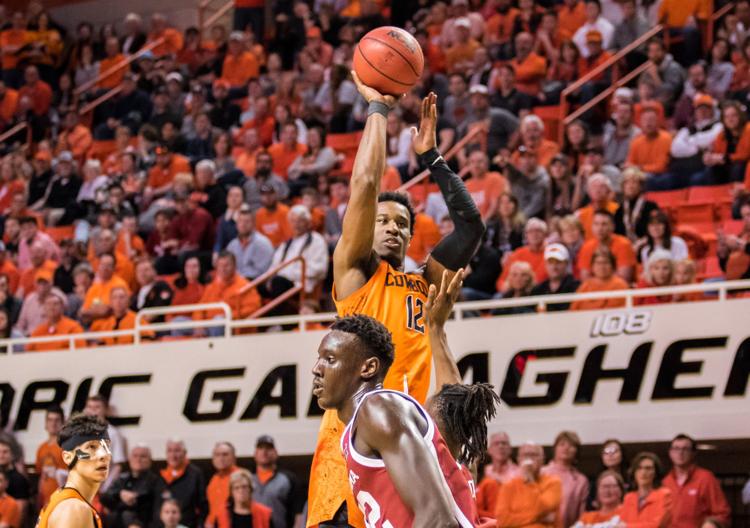 Breakout player: Isaac Likekele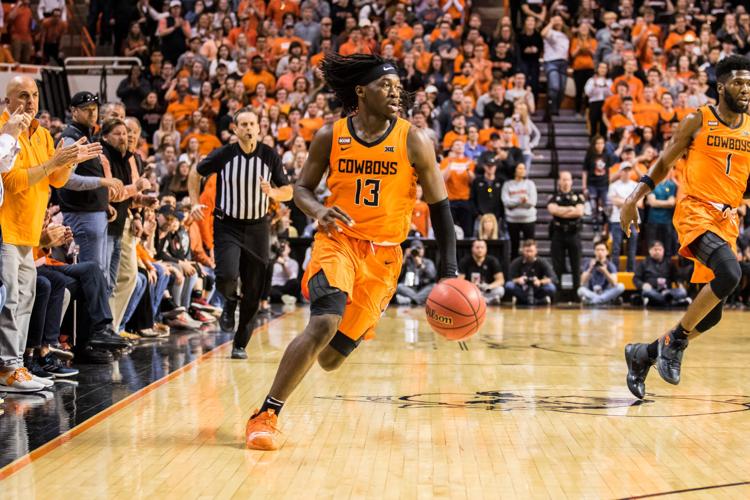 Top moment of the season: Win at Texas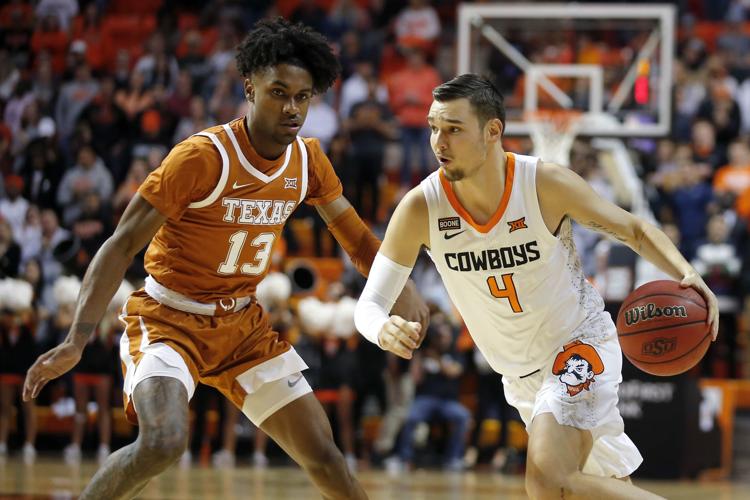 Low moment of the season: Loss at Iowa State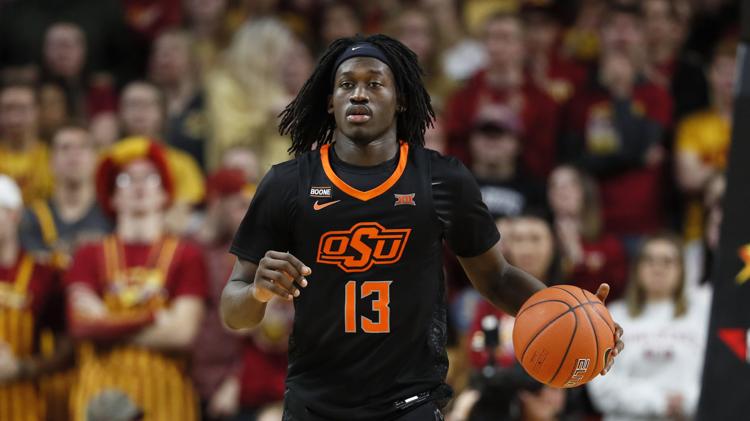 Top question entering next season: Who will fill the leadership void?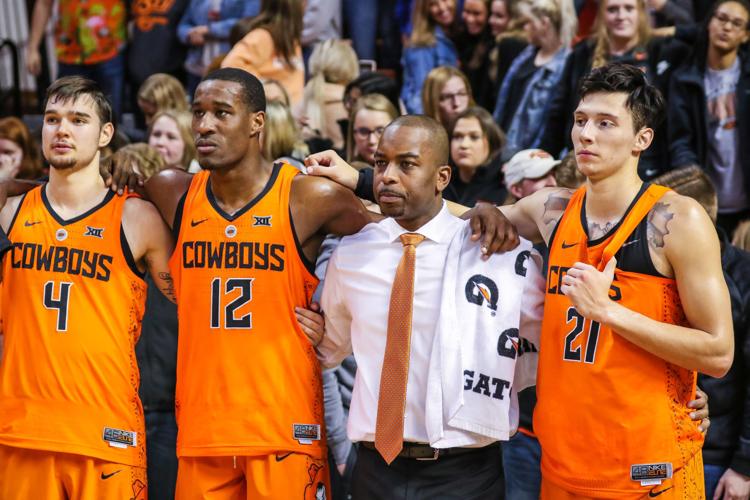 Key recruit coming next season: Cade Cunningham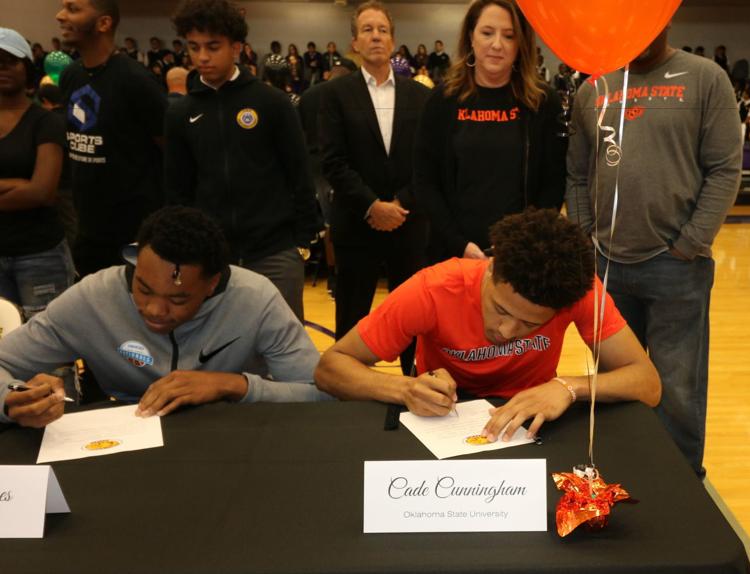 What would Oklahoma have done in the NCAA Tournament this year?
OSUSportsExtra.com: Home to everything orange and black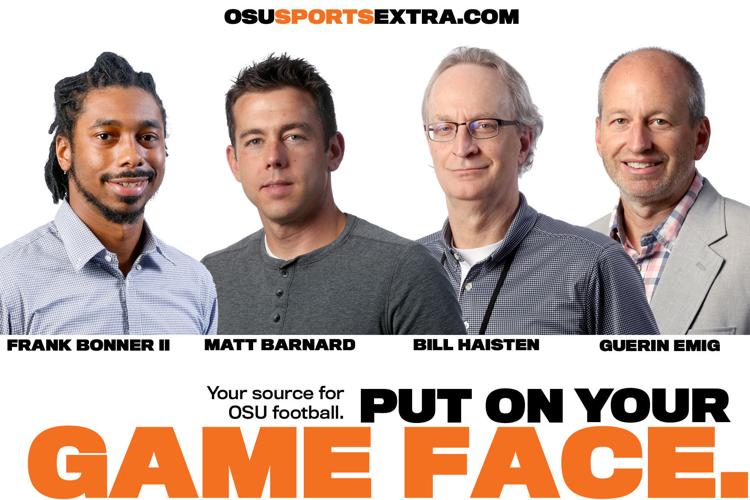 July 2020: Mike Boynton offered Cade Cunningham scholarship before he played a high school game
Be the first to know
Get local news delivered to your inbox!