There is no in-person NFL Combine this year, which makes this year's pro days even more important for college athletes.
Oklahoma State held its pro day Thursday morning, and head coach Mike Gundy said the pro day setting allows for NFL scouts to get a closer look at the players. All 32 NFL teams were represented to watch OSU athletes work out.
"With all of the NFL teams in attendance today, we had approximately 12 young men that were working out," Gundy said. "And I would agree that they're going to get a much better look than if it was in a combine setting."
Offensive tackle Teven Jenkins is the highest-rated NFL prospect for OSU. Several mock drafts have the 6-foot-6, 320-pound lineman going in the first round of the 2021 draft.
Jenkins bench-pressed 36 reps of 225 pounds, which would have ranked third overall in the 2020 NFL Combine. He ran the 40-yard dash in 4.96 seconds and completed the L-drill in 7.72 seconds. Those marks were personal bests for Jenkins. He also posted a 4.66 in the 20-yard shuttle and a 32.5 inch vertical.
Jenkins had talks with his coaching staff coming into the 2020 season about getting more mean and aggressive on the field. He said he took that personally.
"Coming into this year, it's definitely paid off for myself because of what I've done on the field and through my film," Jenkins said. "It's a big part of where I am in this draft because I do believe I'm the best finisher in this draft and that does set me apart from any other O-lineman."
Other key performers included receiver Tylan Wallace, who ran a 4.45 in the 40, a 4.25 in the shuttle and a 6.94 in the L-drill. Running back Chuba Hubbard also ran a 4.45 in the 40 along with a 4.26 in the shuttle and had 20 bench reps of 225 pounds.
Hubbard said he felt good Thursday. He led the nation with 2,094 rushing yards in 2019 but battled through injuries in the 2020 season and didn't play much in the second half of the year. Hubbard said his main focus on pro day was showing that he was healthy again.
"I was coming off two surgeries," Hubbard said. "After that 2019 season coming into the 2020 season I kind of had some lingering issues there. And then also I had a high ankle sprain, so just to show that I'm back healthy."
"I think I'm one of the top running backs, if not the top. Obviously this last year, people could say I had a down year. A lot of people don't know I was coming off a lot of surgeries. There were a lot of things going on with my body and my health, but the biggest thing for me at the end of the day was just helping my team win. I know when it's all said and done I have faith in God that it'll work out. Wherever I get drafted, first round, seventh round, undrafted free agent, whatever happens, I just need a shot. I'll be ready for it."
Pro day is a chance for players to impress NFL scouts in certain areas. Linebacker Amen Ogbongbemiga felt he did that.
Ogbongbemiga clocked a 4.26 in the shuttle and benched 24 reps of 225 pounds. Defensive tackle Cameron Murray had a solid day, bench-pressing 27 reps, which was a top-10 performance for defensive linemen in the 2020 combine. He also posted a 31.5 inch vertical and ran a 4.89 time in the 40-yard dash.
Ogbongbemiga said one of his main focuses was to perform well in the drills.
"The drills were my other main focus to show my athleticism and my versatility, and I think I excelled in that," he said. "I joined the (defensive backs) and did some DB drills and worked with the linebackers as well. Just trying to show my hips and my fluidity in my game and I think I excelled in that."
Cornerback Rodarius Williams, who finished his OSU career with a strong performance last season, posted the best L-drill at 6.91 seconds and the best shuttle time of 4.12 seconds. He also notched a 36.5 inch vertical.
Williams was one of multiple OSU players who were invited to the combine, but said having to show it all in the pro day instead is all about adapting.
"In the beginning of the season when COVID hit, you had to learn how to adapt real fast," Williams said. "You never know what's going to be thrown at you. So it's our job to adapt real fast and perform the best as we can."
The NFL draft is set to start April 29 in Cleveland.
Photos: Tylan Wallace, Chuba Hubbard, Dillon Stoner, others work out at OSU Pro Day
OSU 2021 NFL Pro Day 040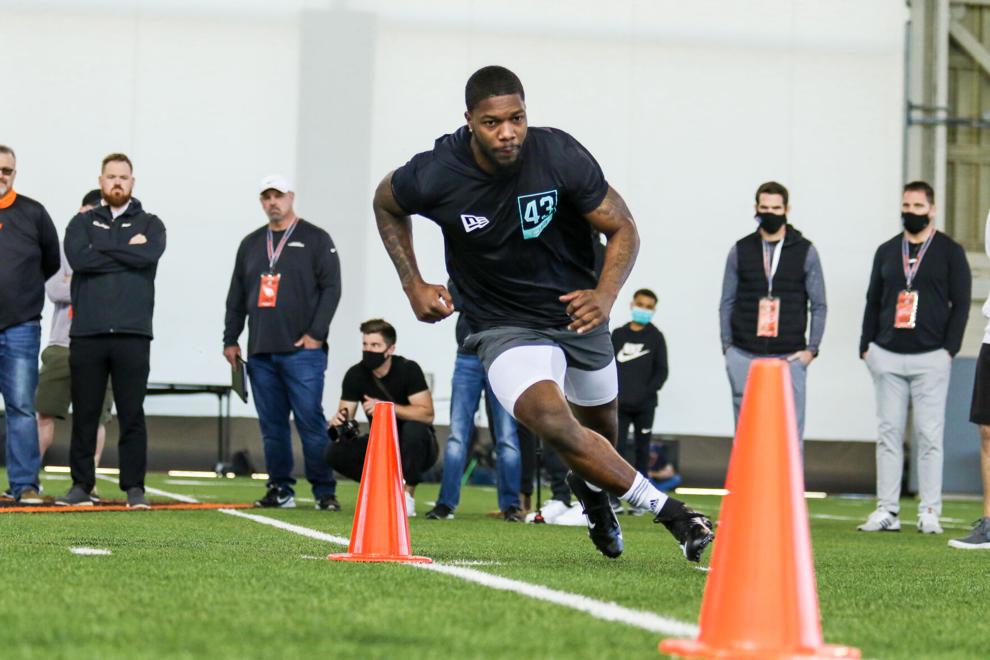 OSU 2021 NFL Pro Day 014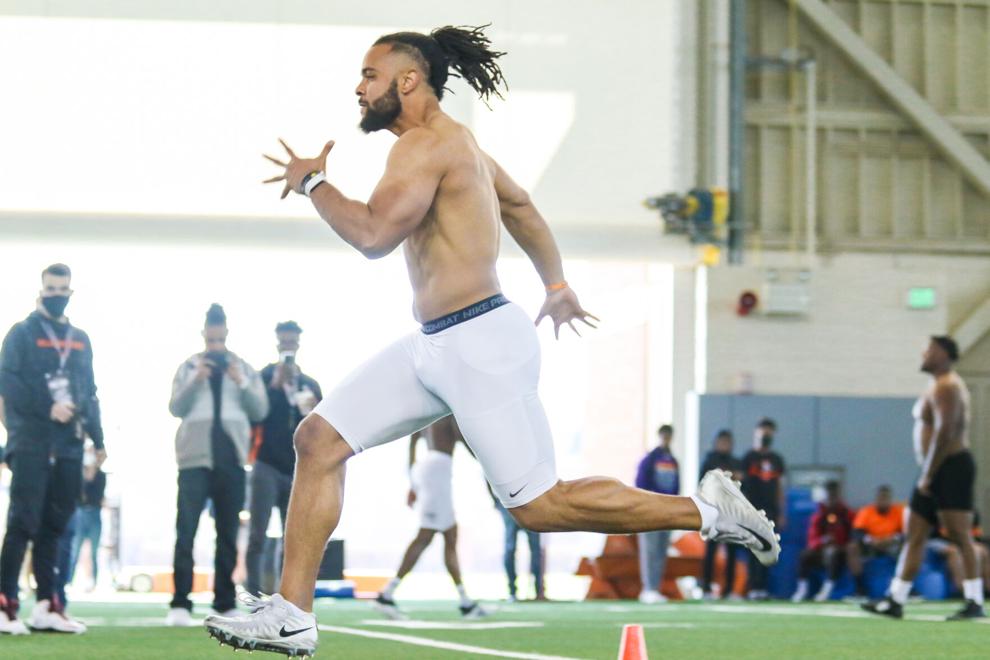 OSU FOOTBALL
OSU FOOTBALL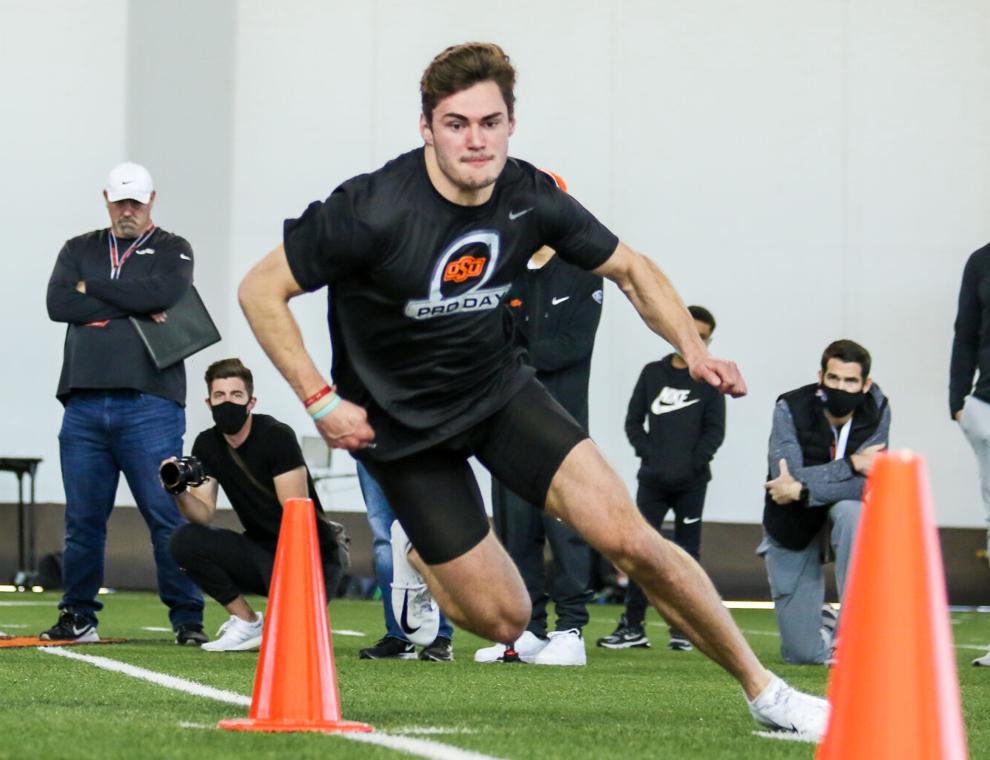 OSU 2021 NFL Pro Day 072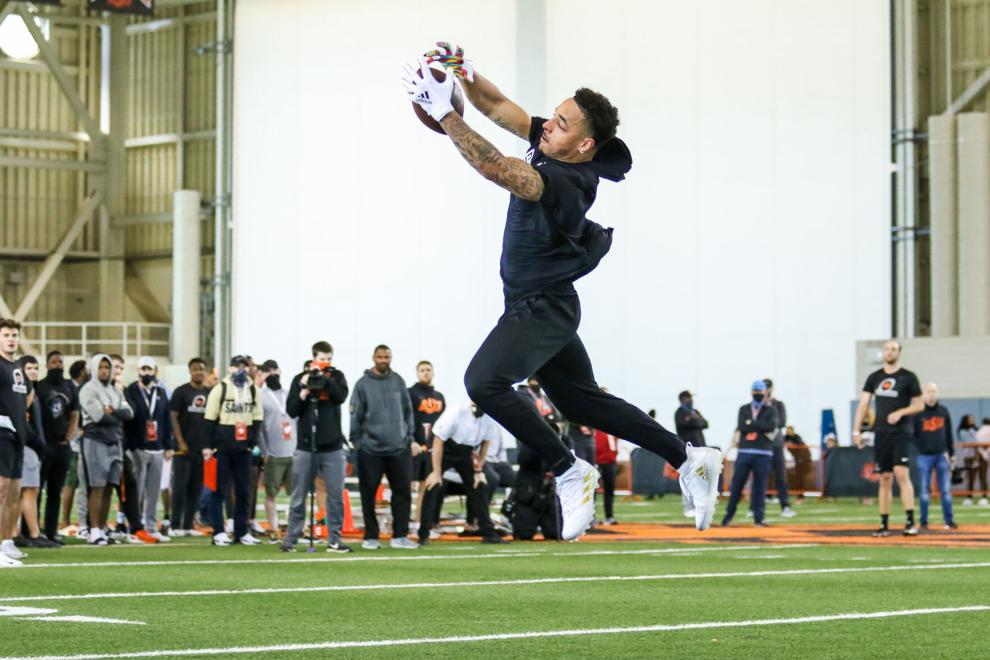 OSU FOOTBALL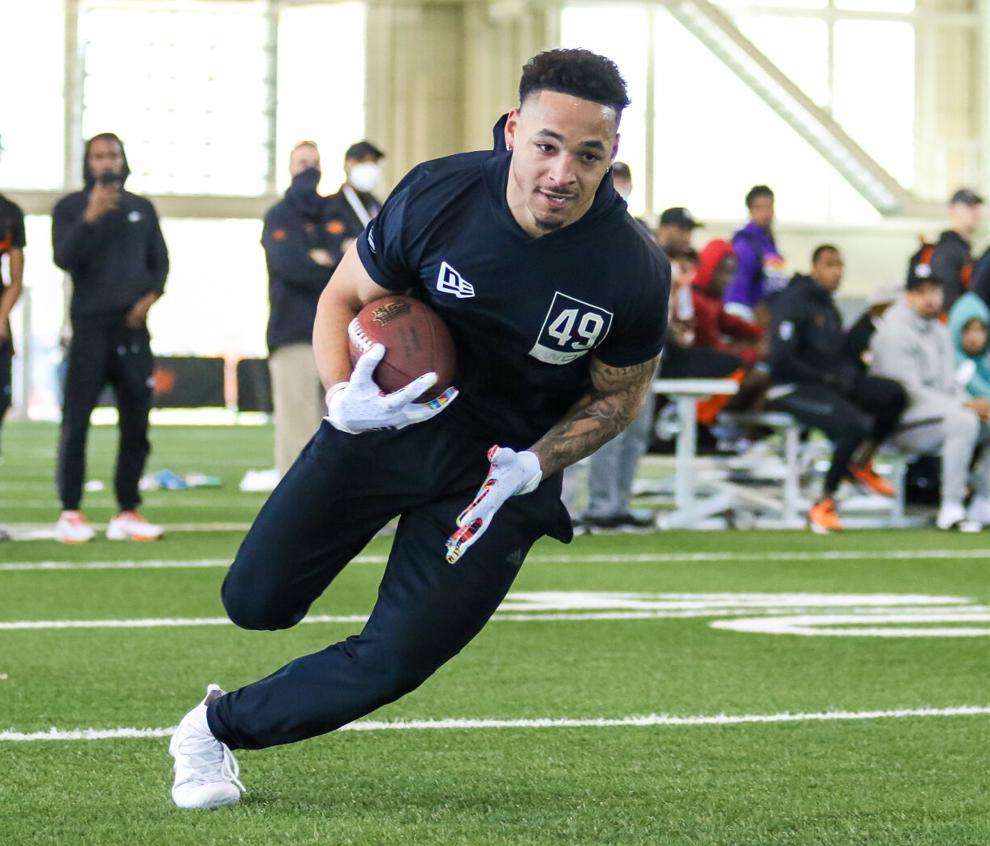 OSU 2021 NFL Pro Day 031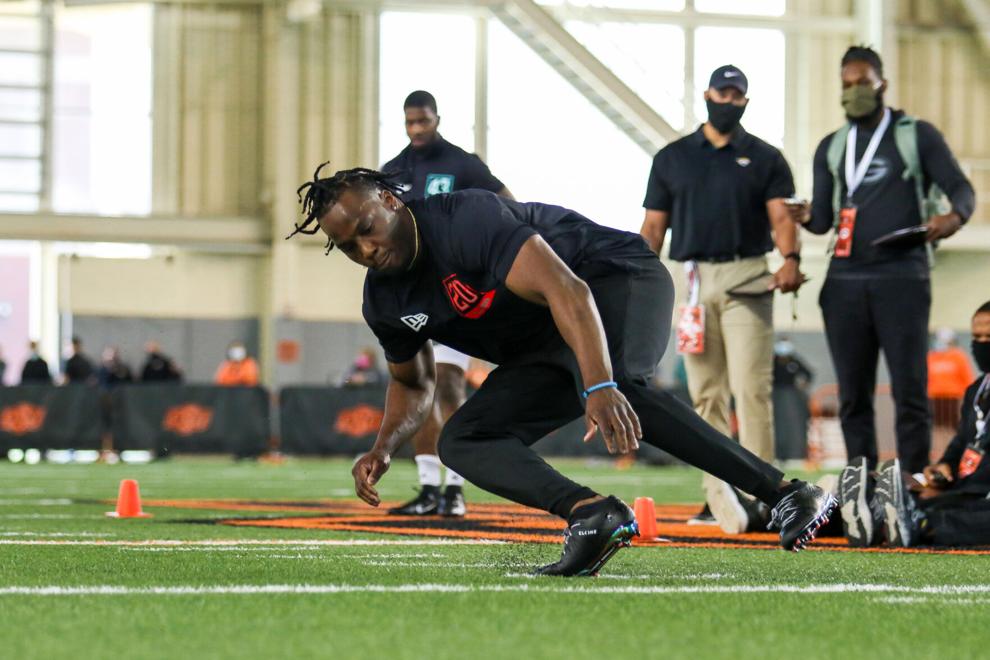 OSU 2021 NFL Pro Day 052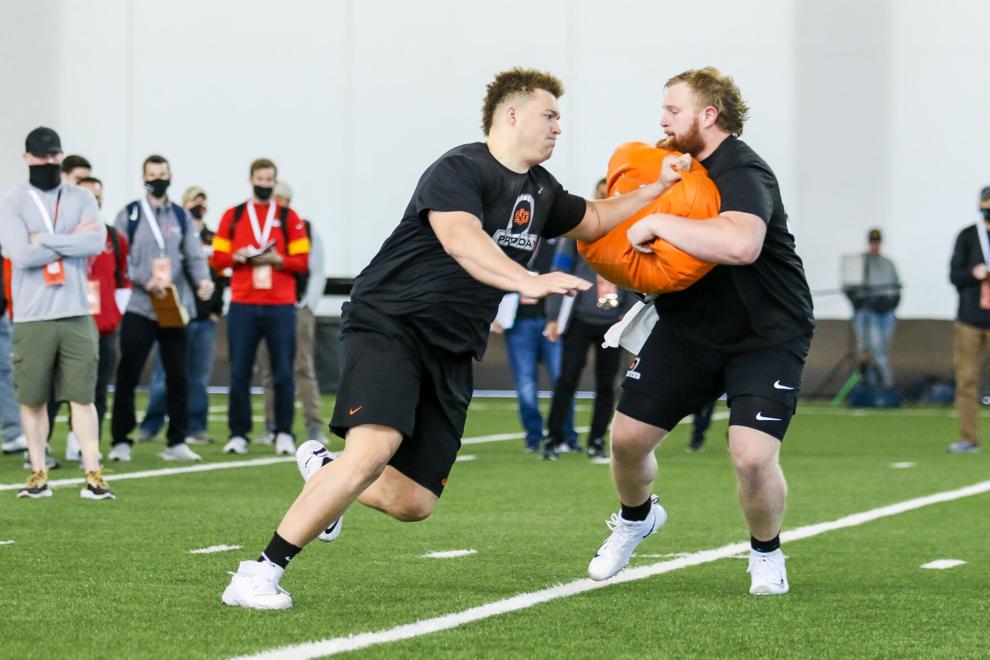 OSU 2021 NFL Pro Day 067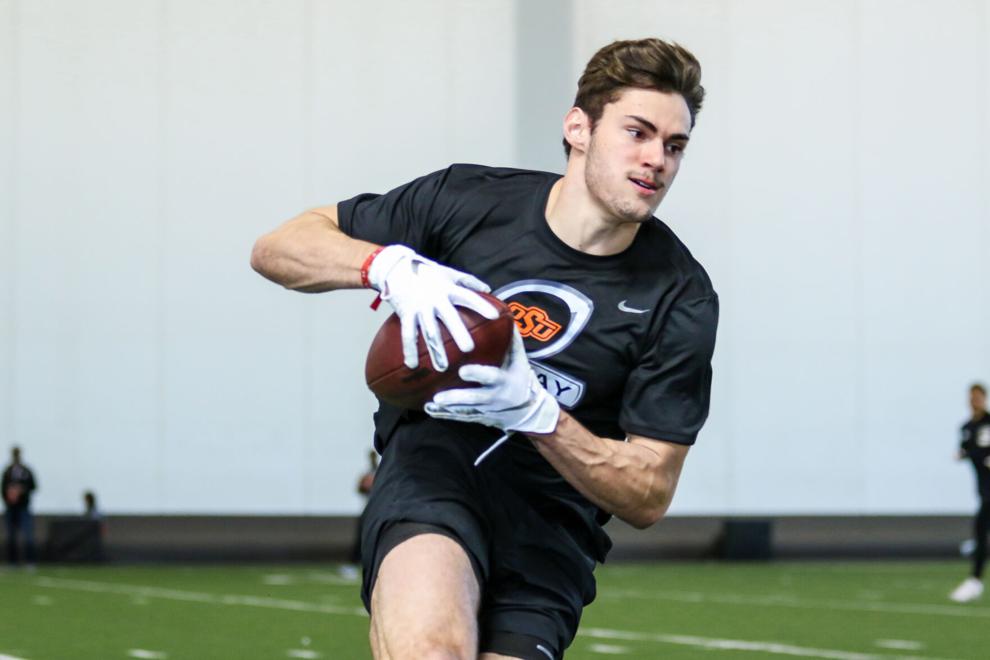 OSU 2021 NFL Pro Day 059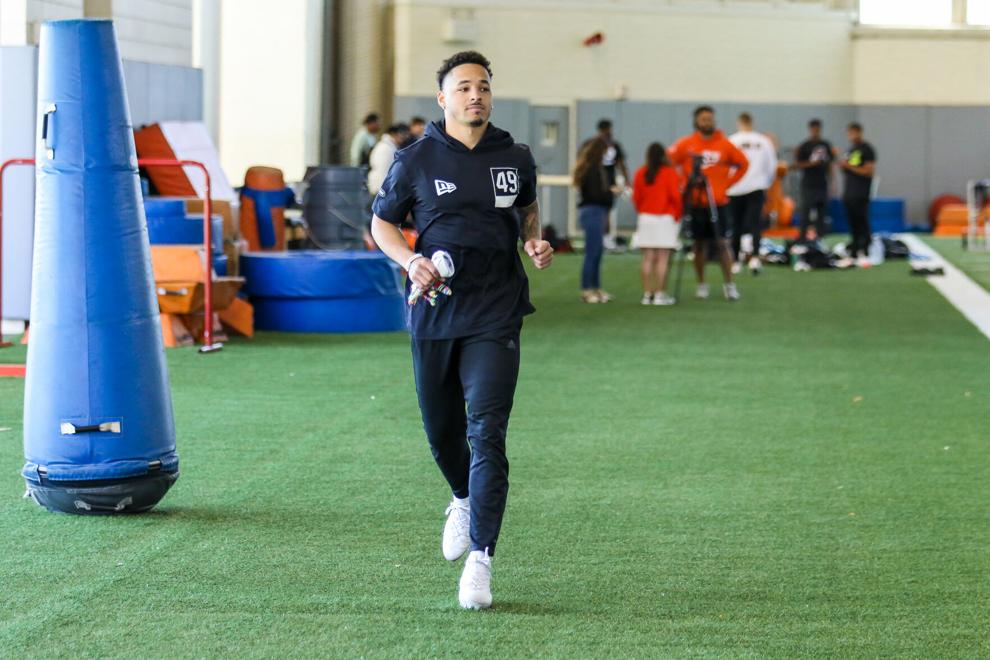 OSU 2021 NFL Pro Day 026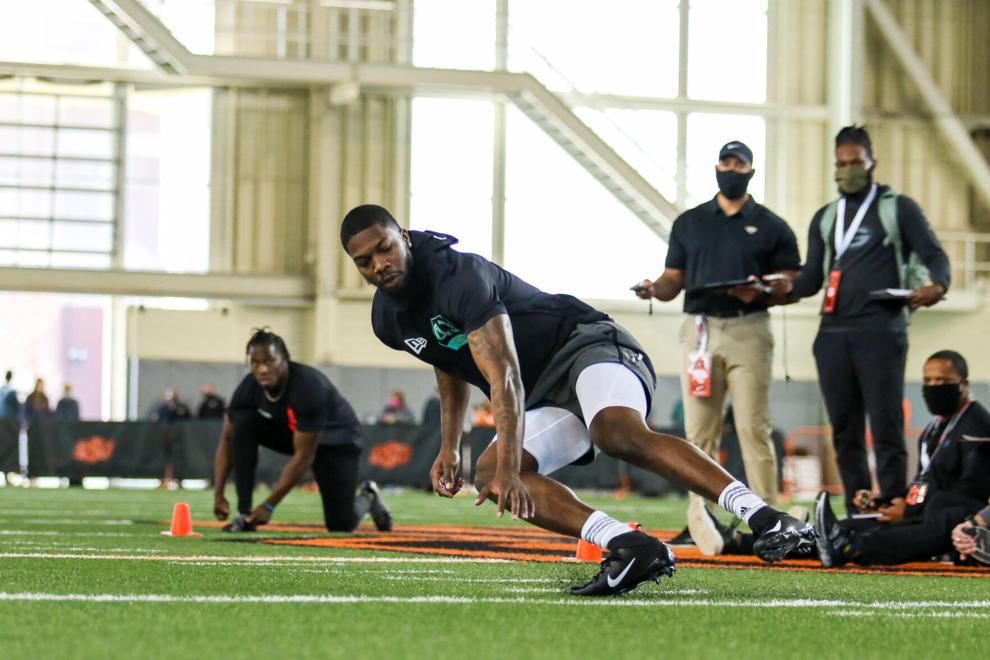 OSU 2021 NFL Pro Day 024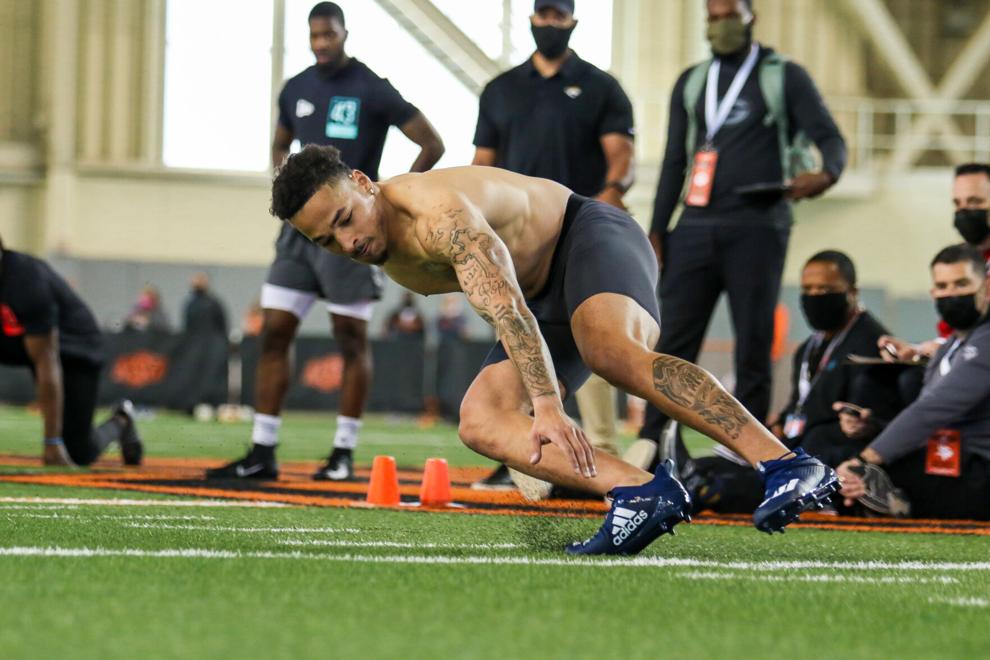 OSU 2021 NFL Pro Day 016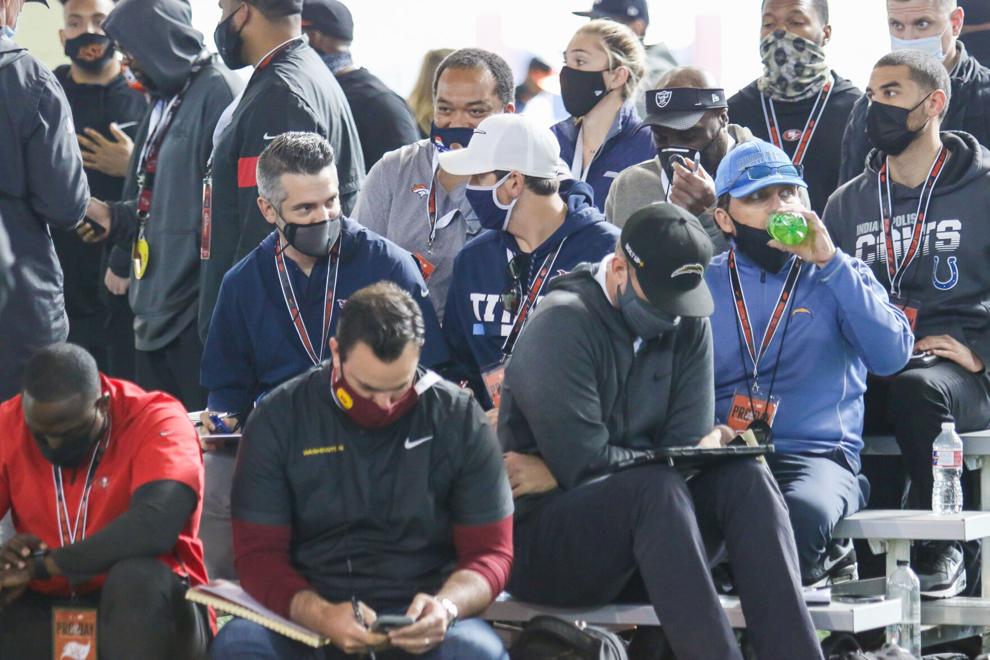 OSU 2021 NFL Pro Day 074_2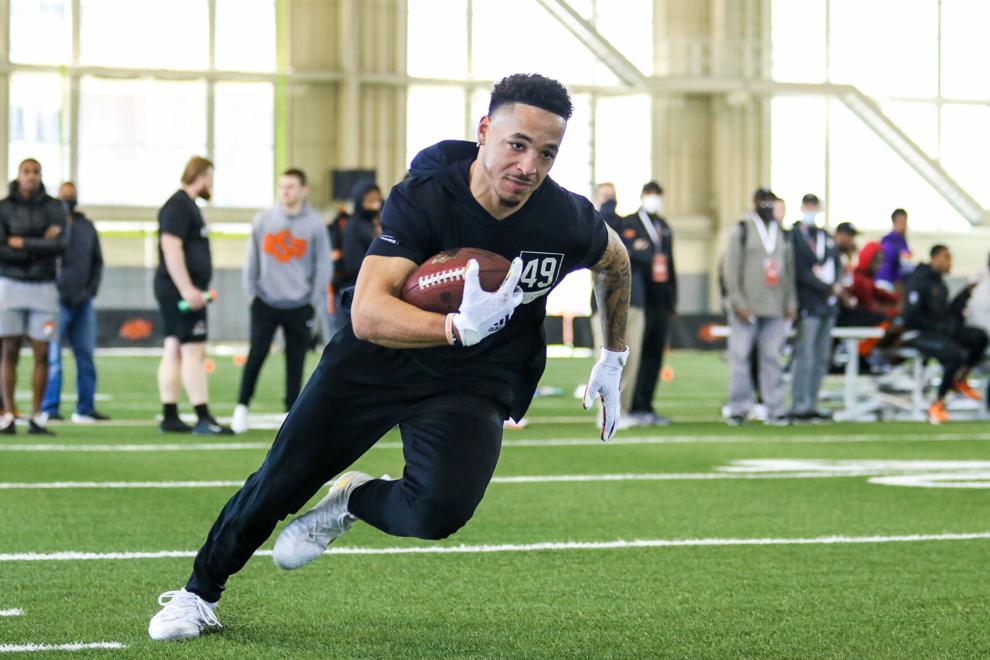 OSU 2021 NFL Pro Day 069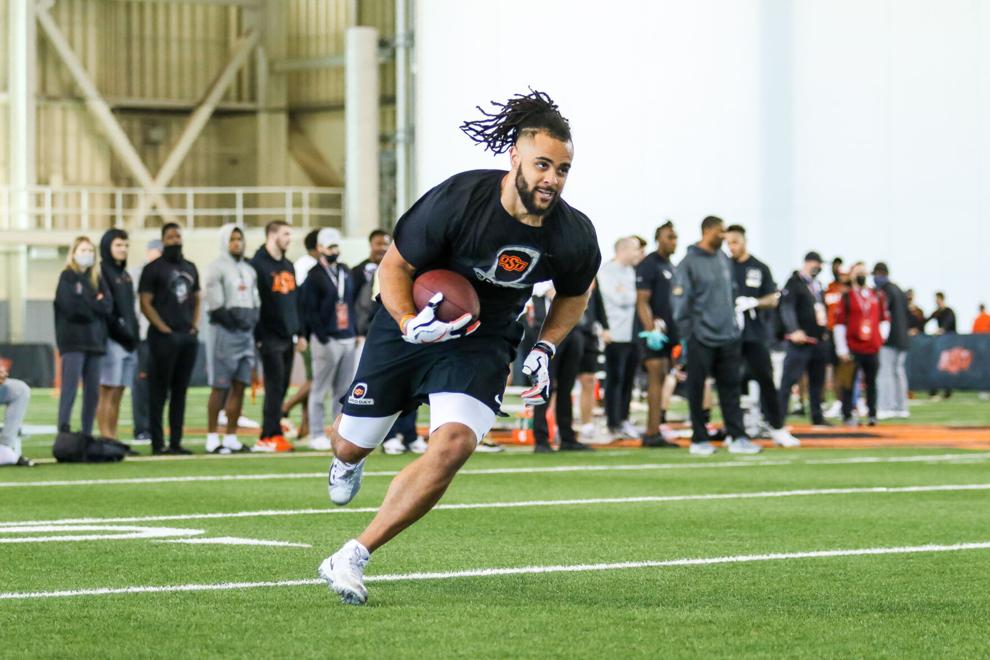 OSU 2021 NFL Pro Day 062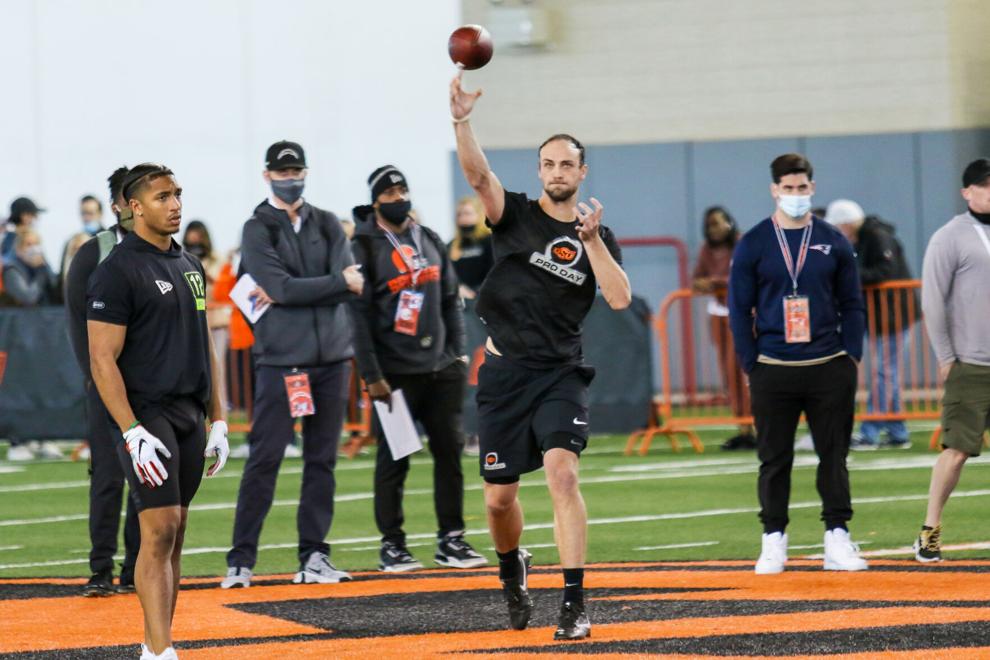 OSU 2021 NFL Pro Day 028
OSU 2021 NFL Pro Day 060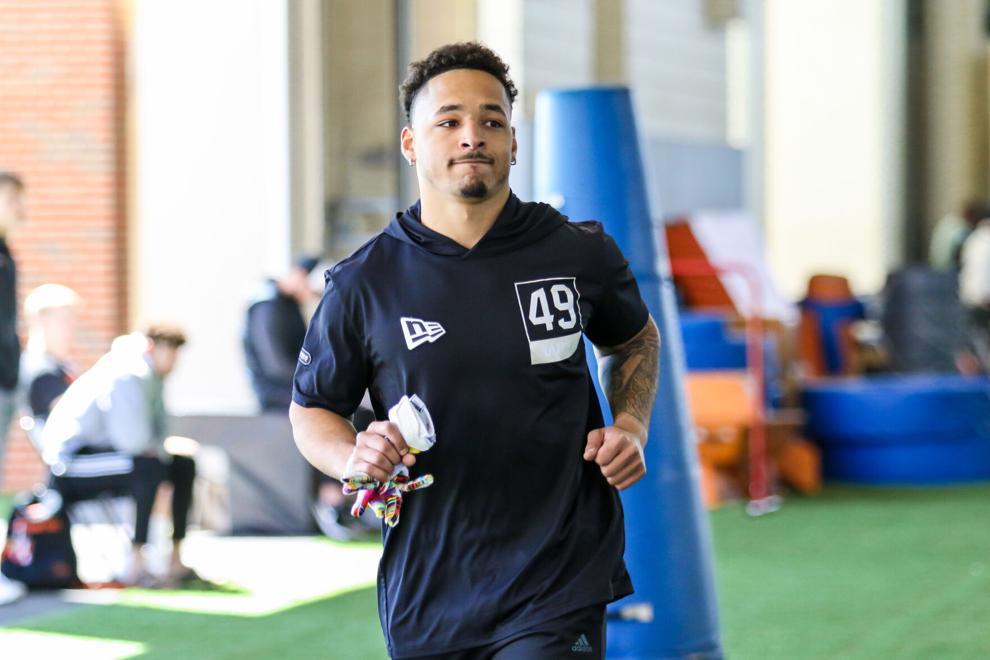 OSU 2021 NFL Pro Day 023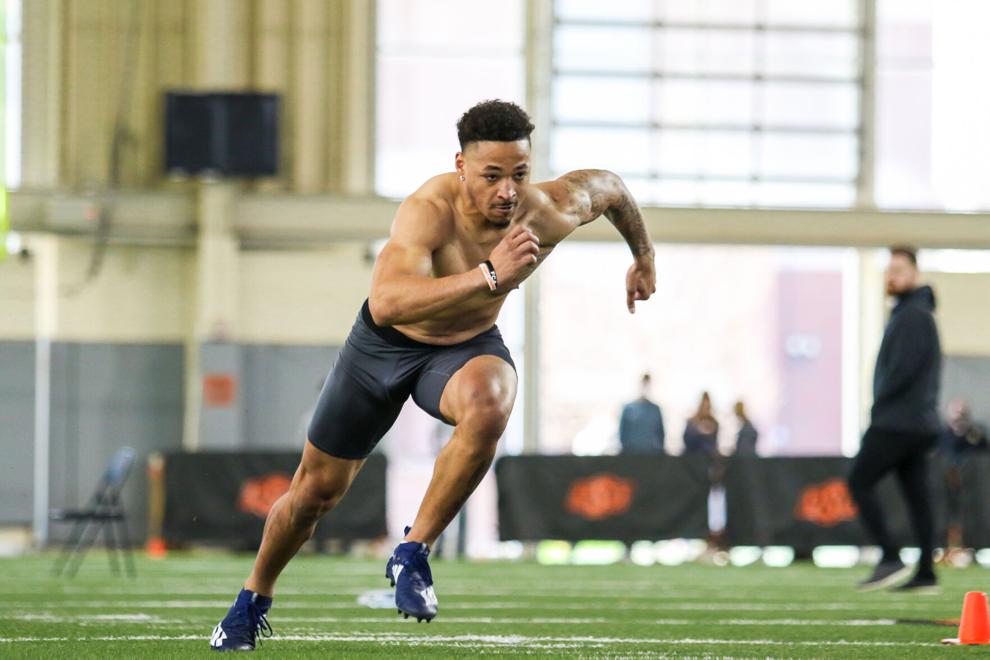 OSU 2021 NFL Pro Day 049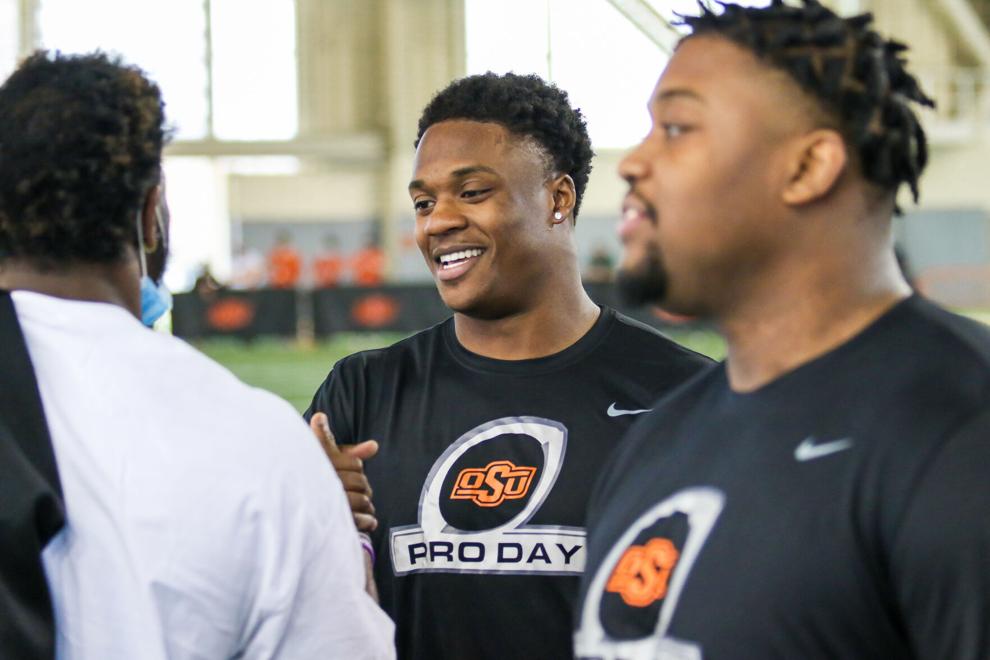 OSU 2021 NFL Pro Day 042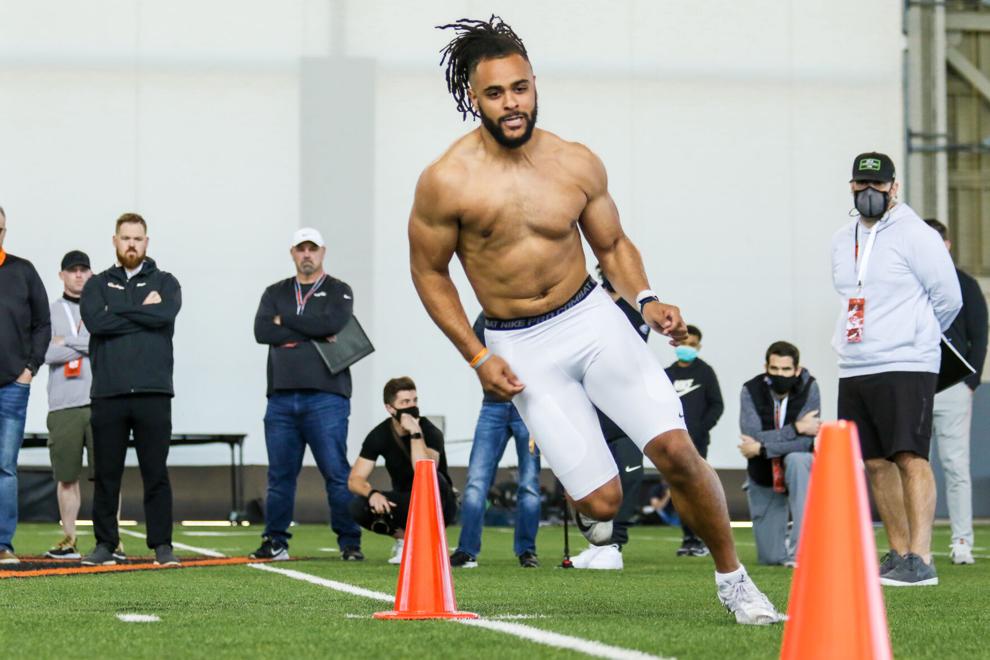 OSU 2021 NFL Pro Day 037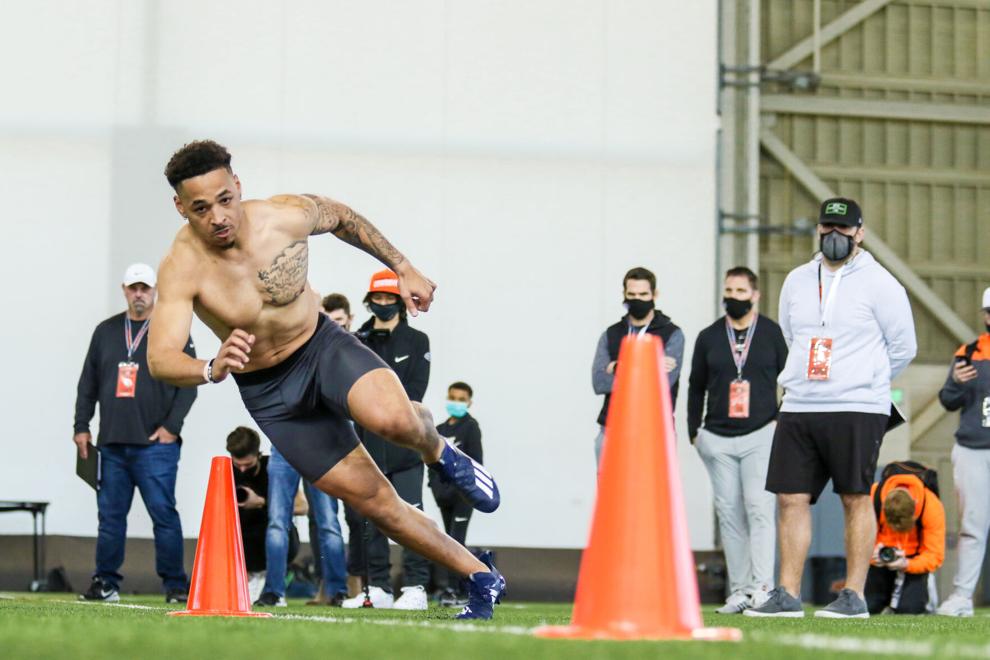 OSU 2021 NFL Pro Day 069_2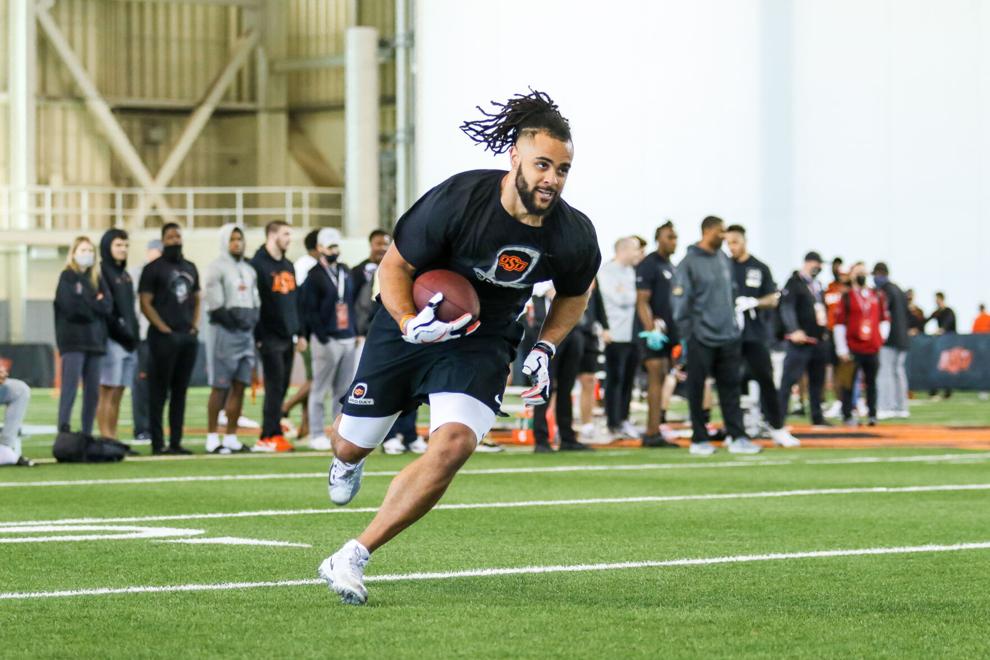 OSU 2021 NFL Pro Day 020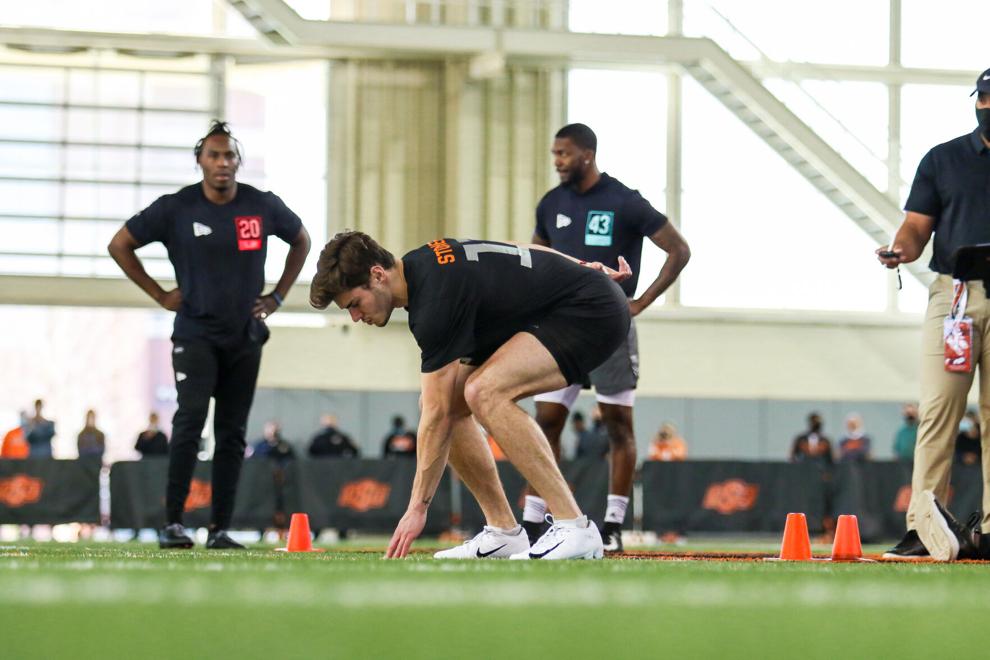 OSU 2021 NFL Pro Day 015_2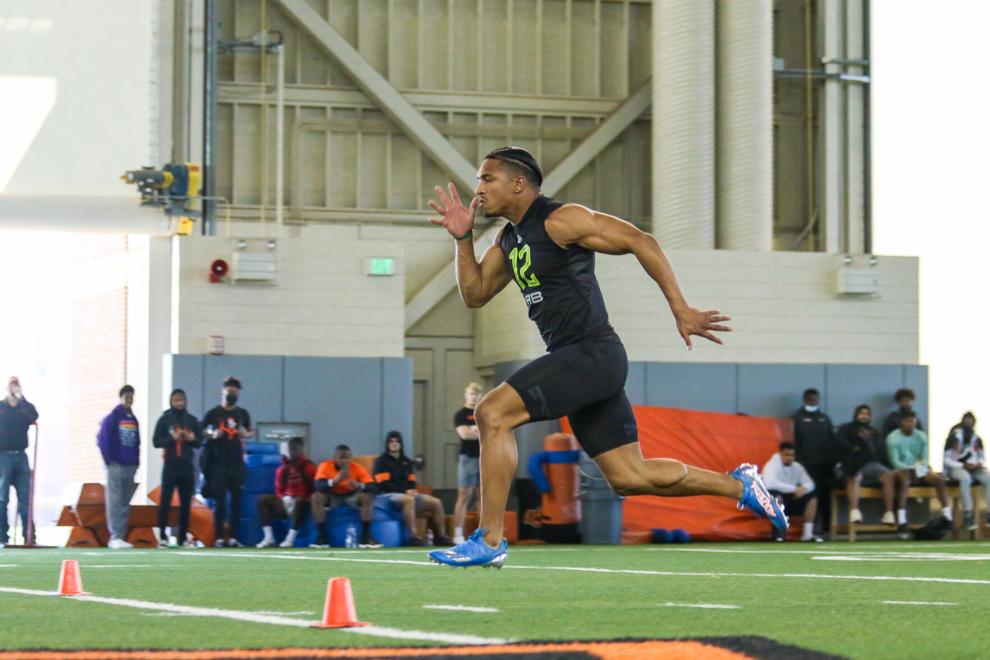 OSU FOOTBALL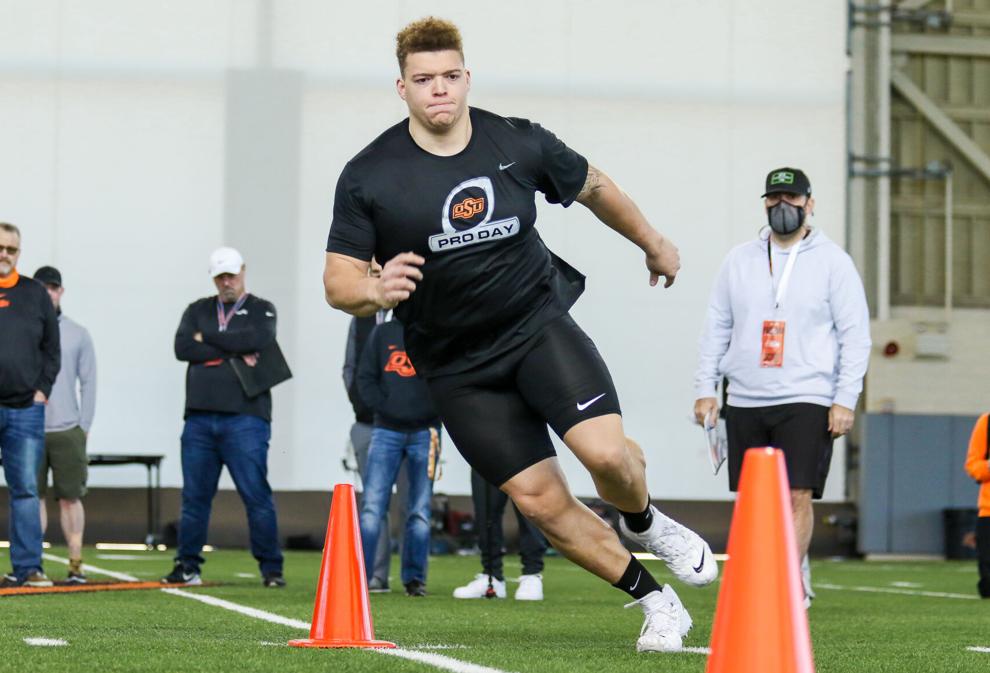 OSU 2021 NFL Pro Day 066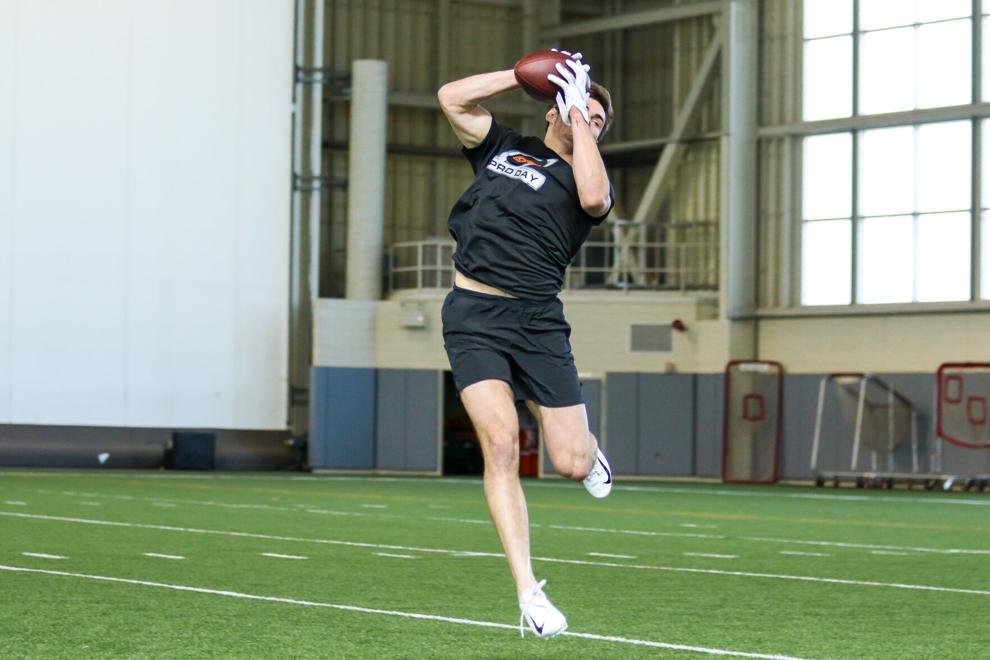 OSU 2021 NFL Pro Day 043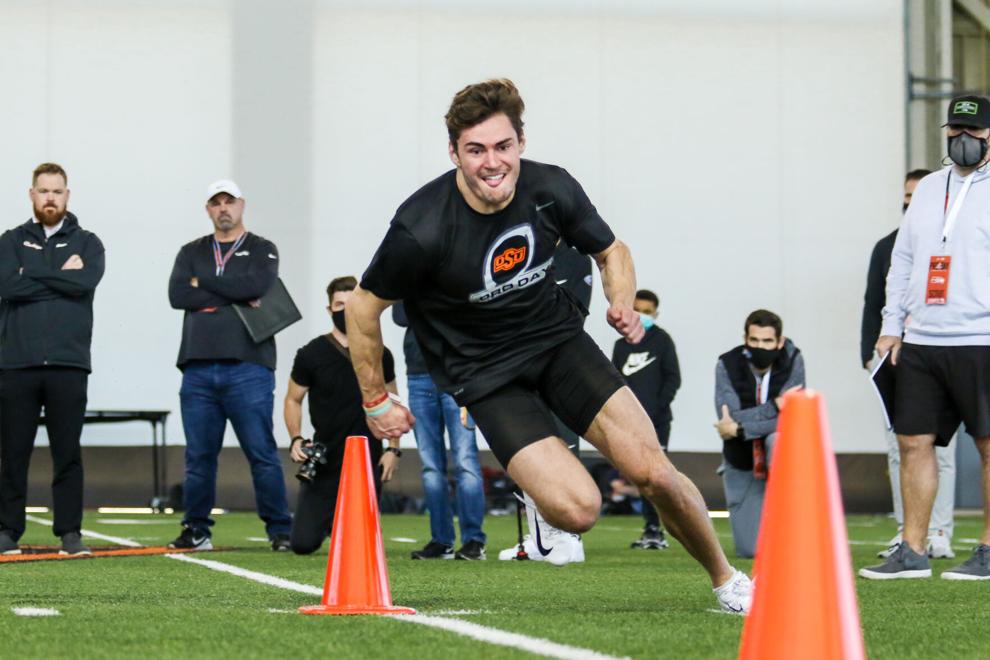 OSU 2021 NFL Pro Day 057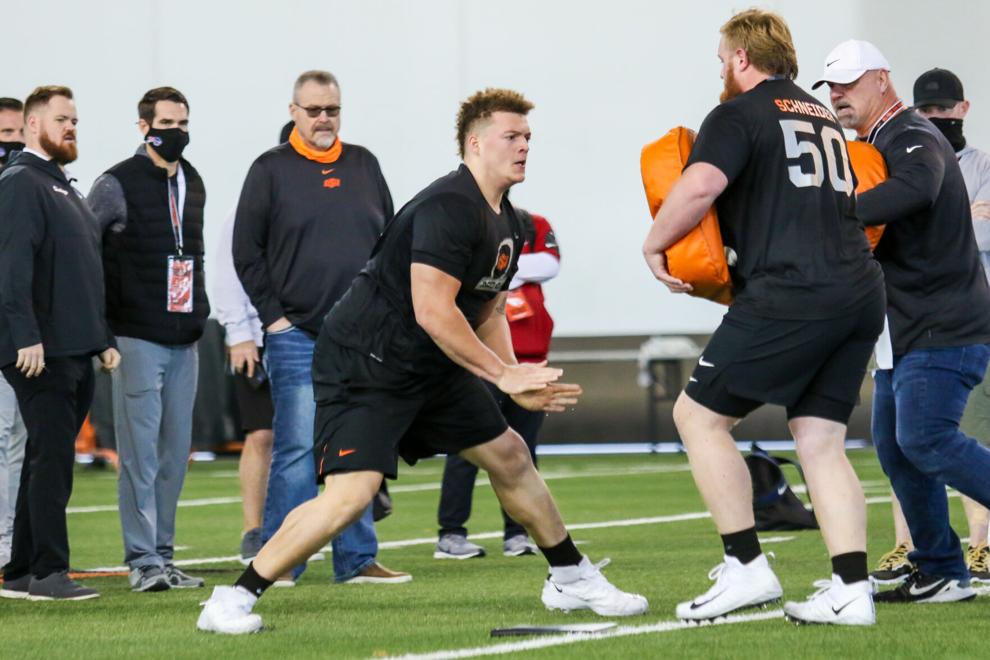 OSU 2021 NFL Pro Day 027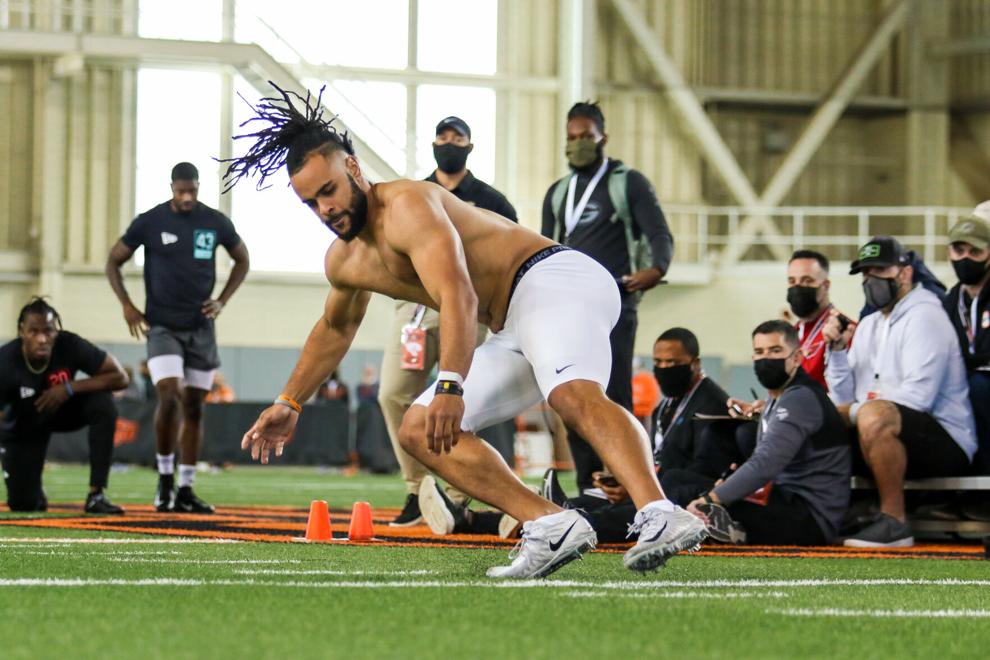 OSU 2021 NFL Pro Day 051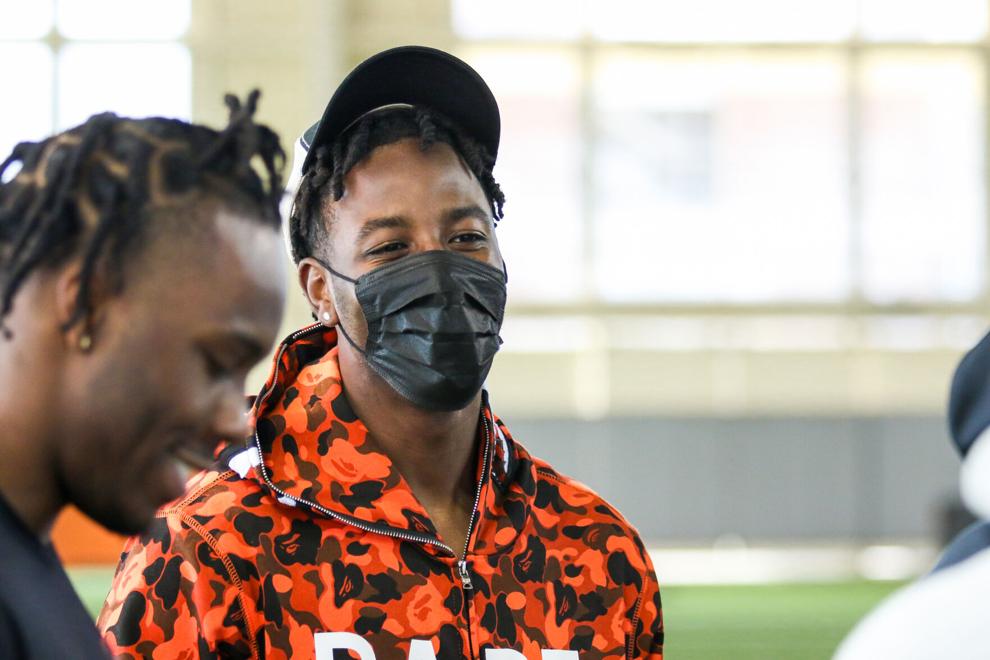 OSU 2021 NFL Pro Day 064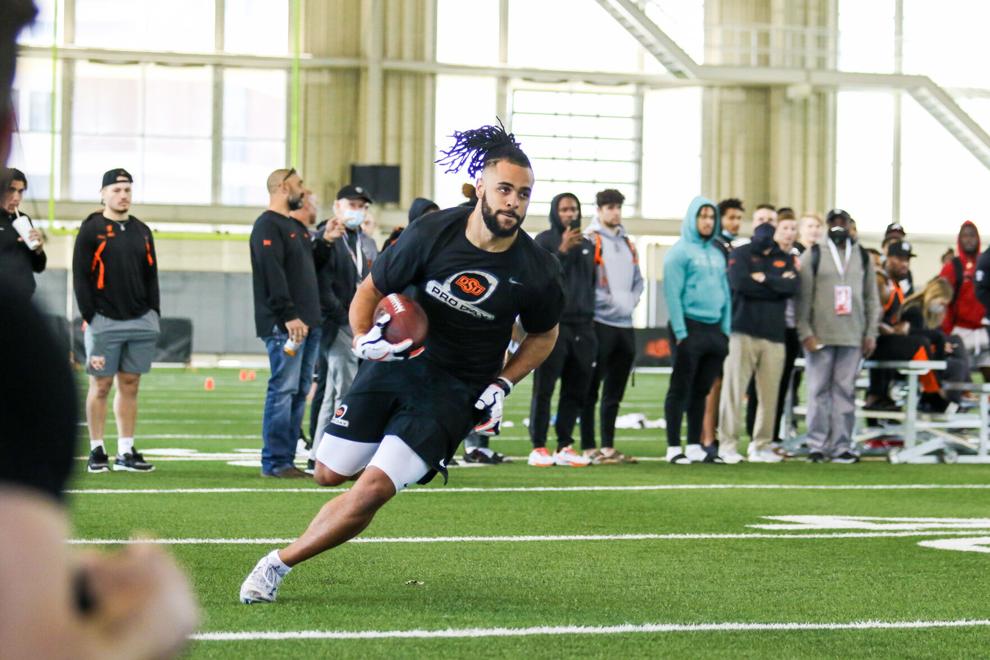 OSU 2021 NFL Pro Day 015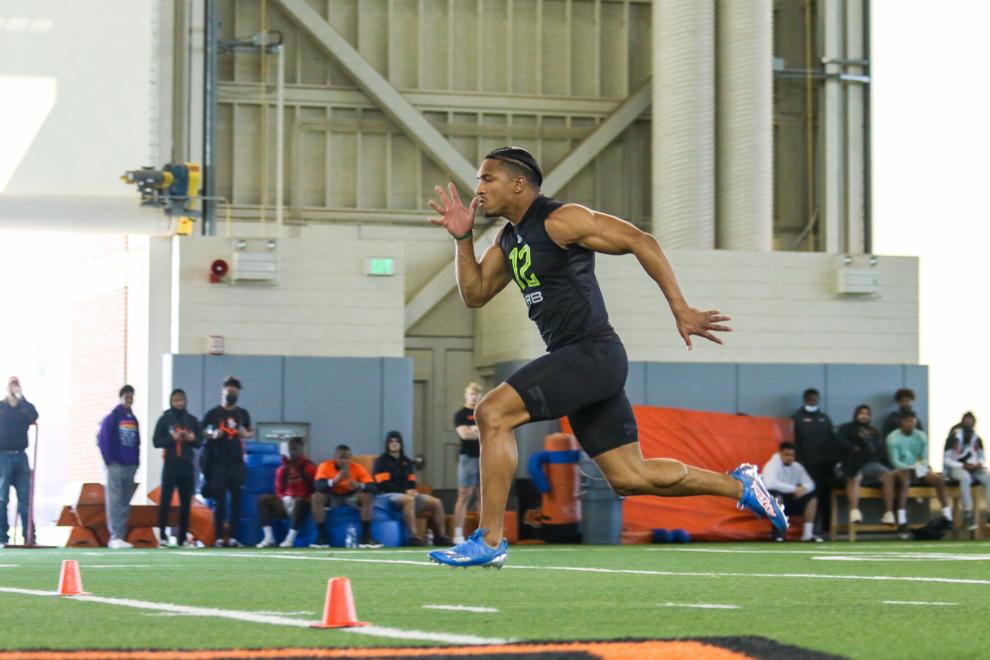 OSU 2021 NFL Pro Day 035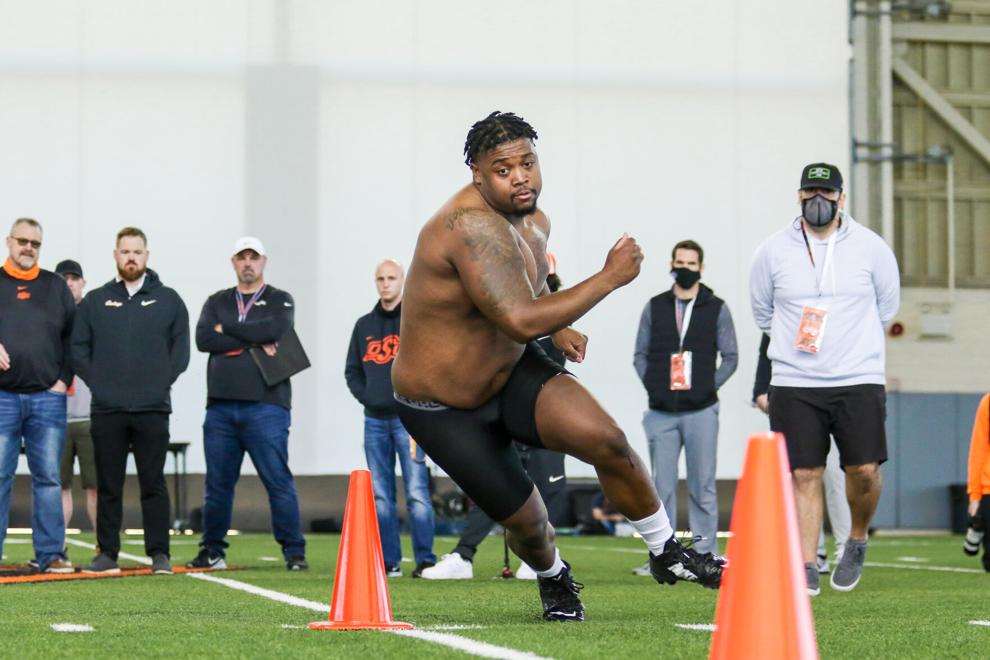 OSU 2021 NFL Pro Day 012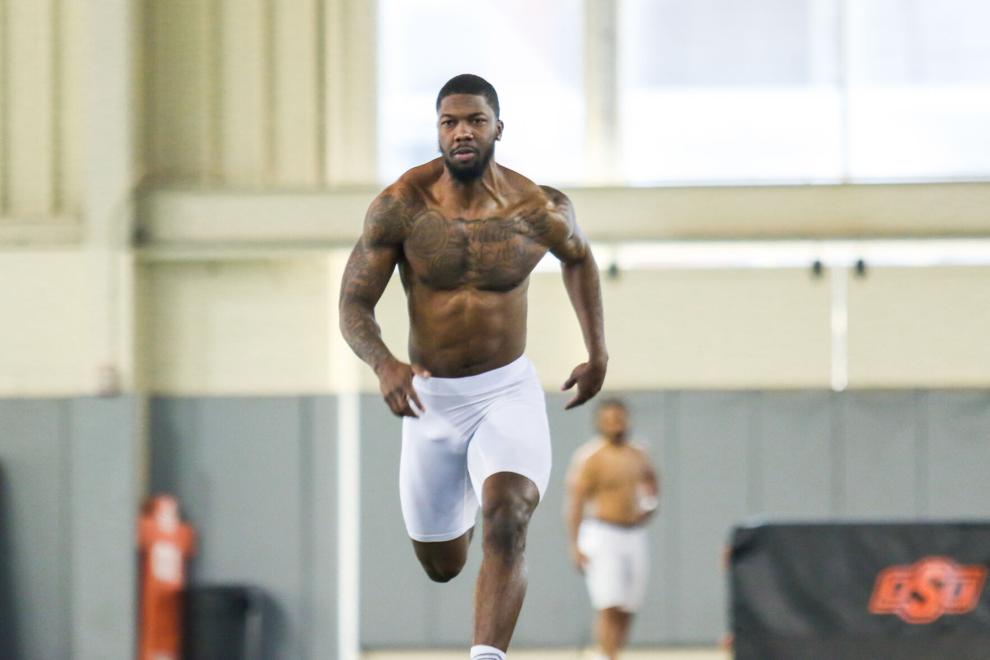 OSU 2021 NFL Pro Day 013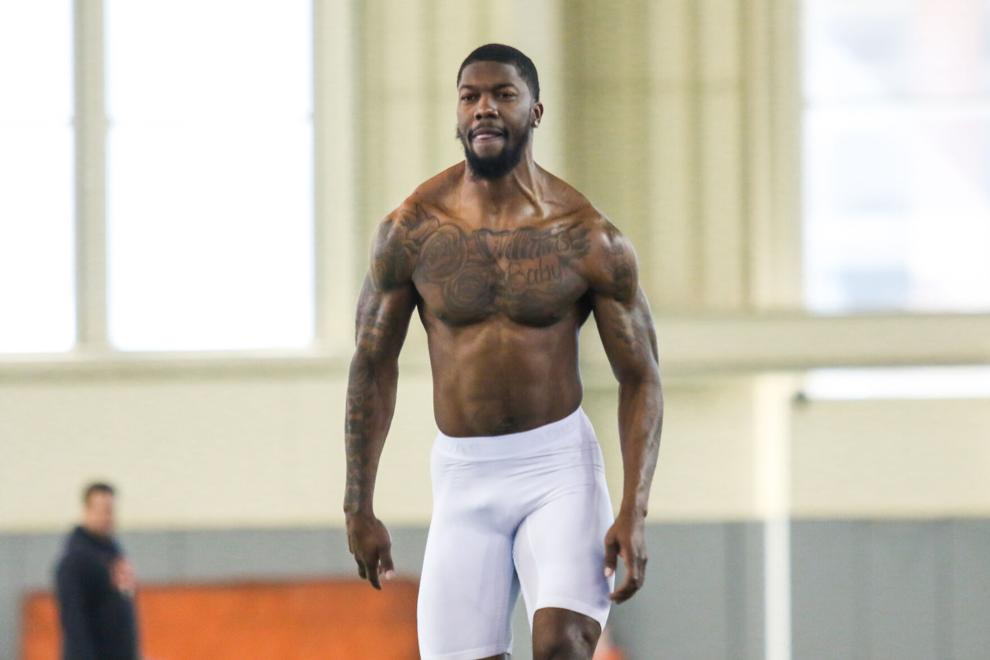 OSU 2021 NFL Pro Day 070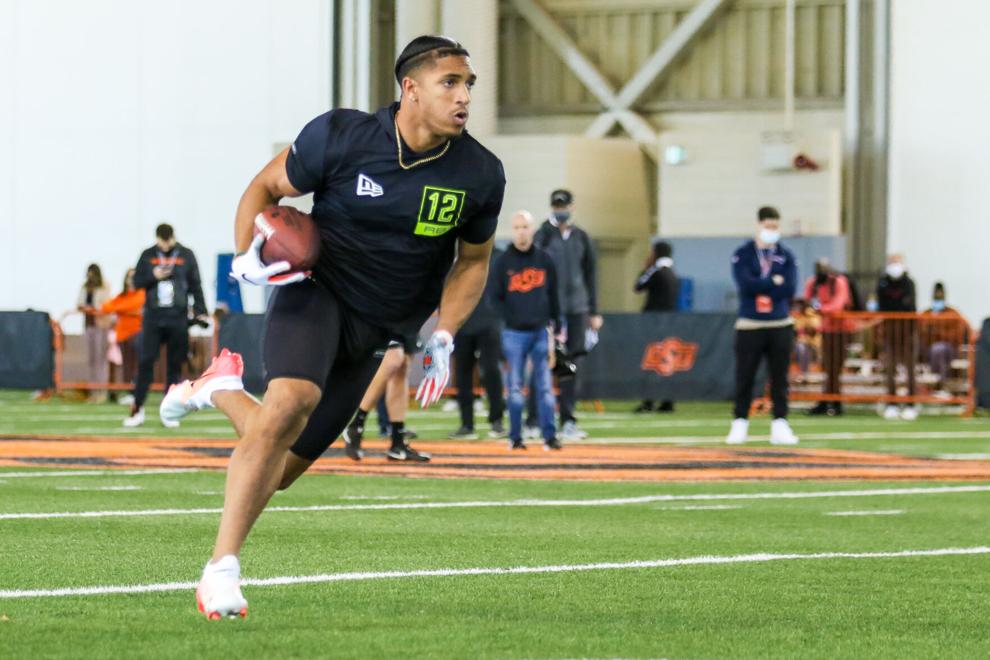 OSU 2021 NFL Pro Day 047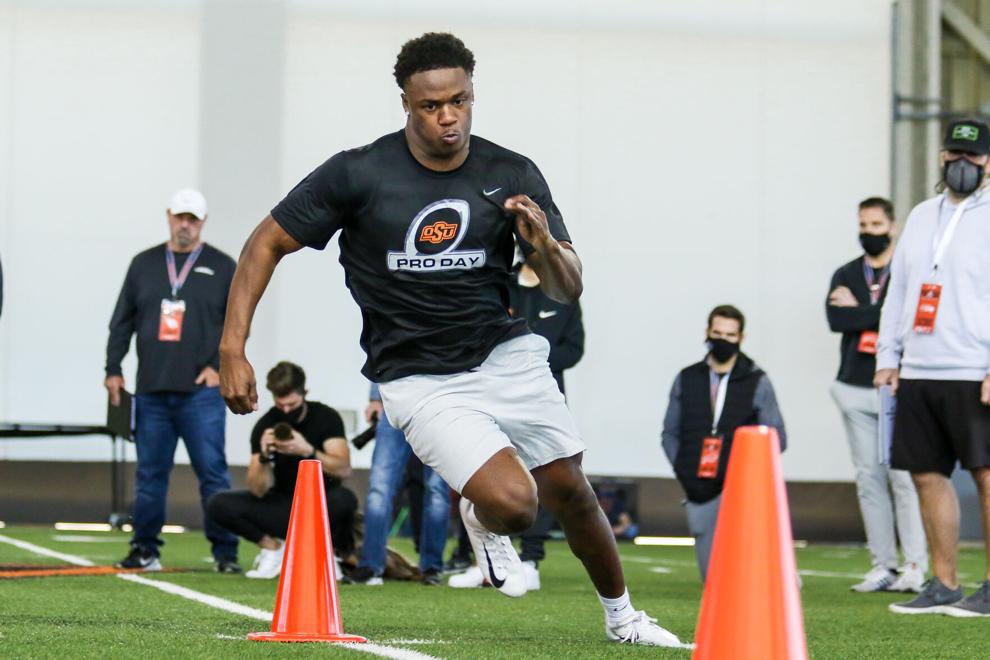 OSU 2021 NFL Pro Day 076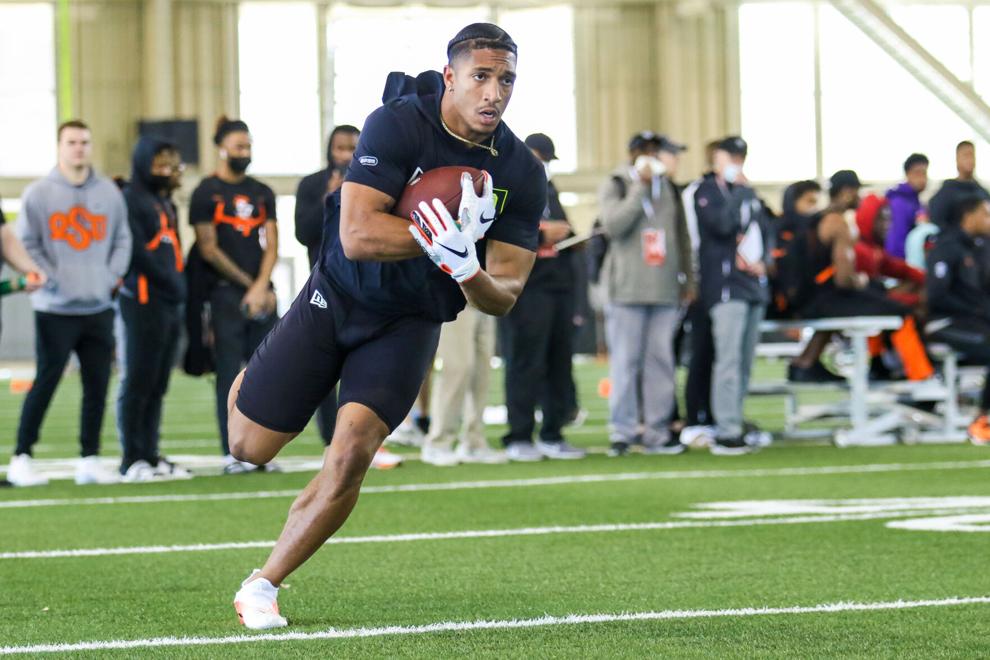 OSU 2021 NFL Pro Day 039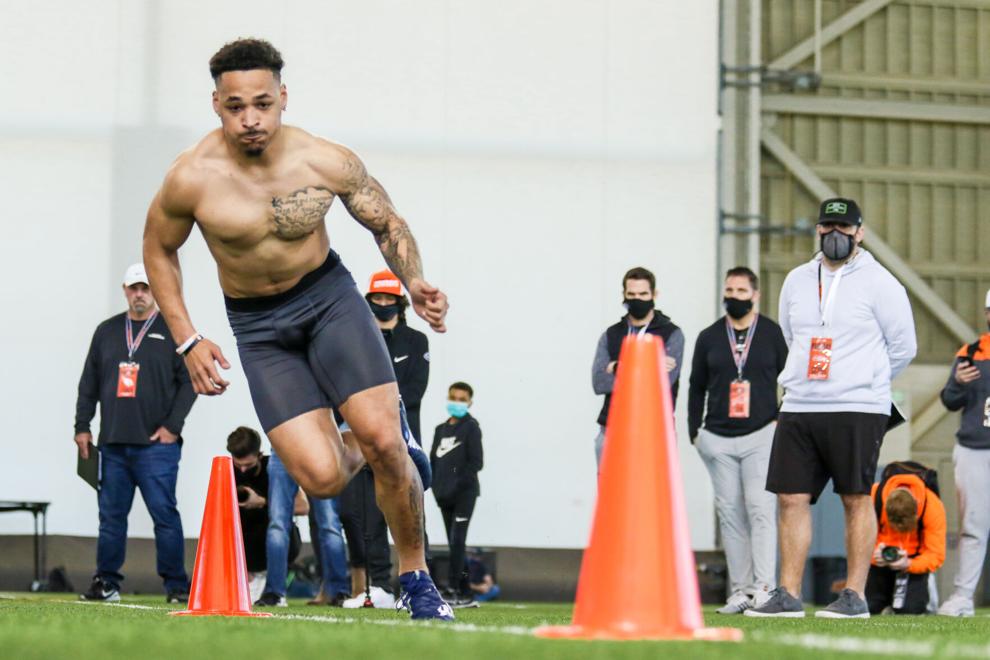 OSU 2021 NFL Pro Day 030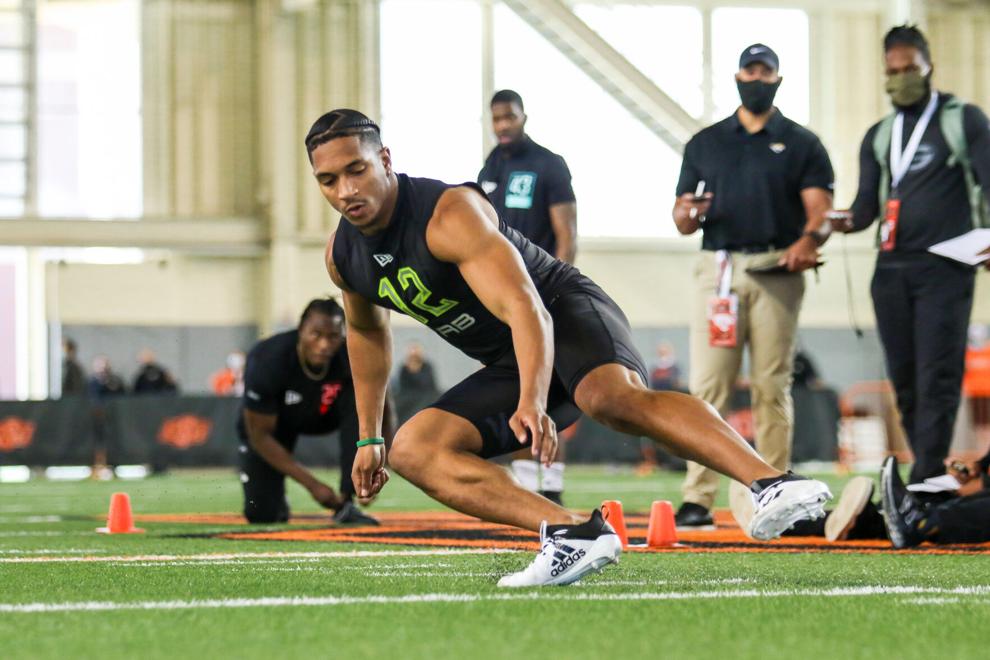 OSU 2021 NFL Pro Day 029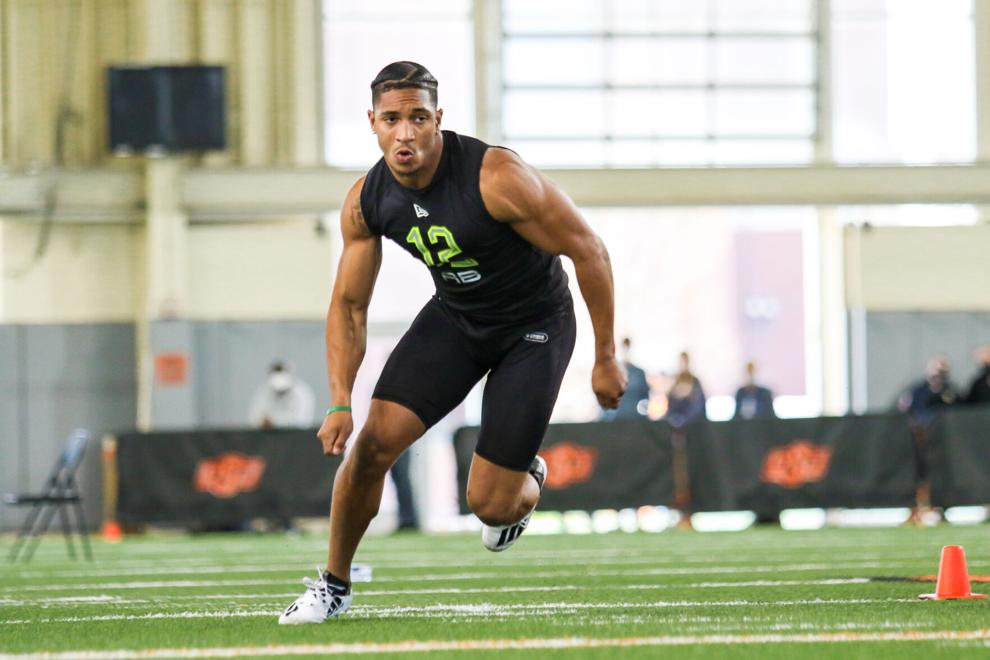 OSU 2021 NFL Pro Day 058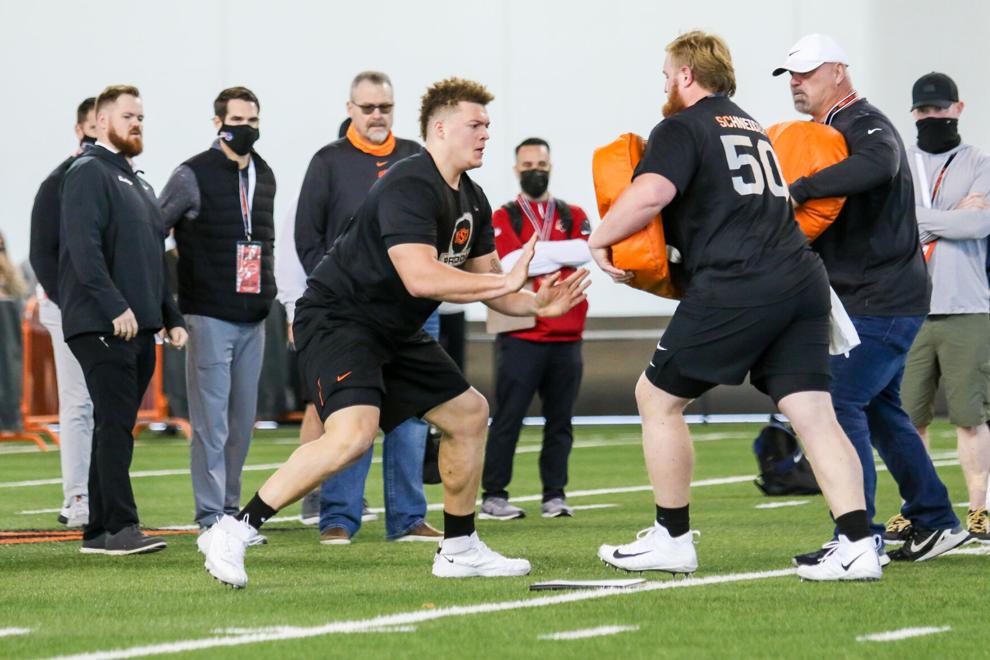 OSU 2021 NFL Pro Day 032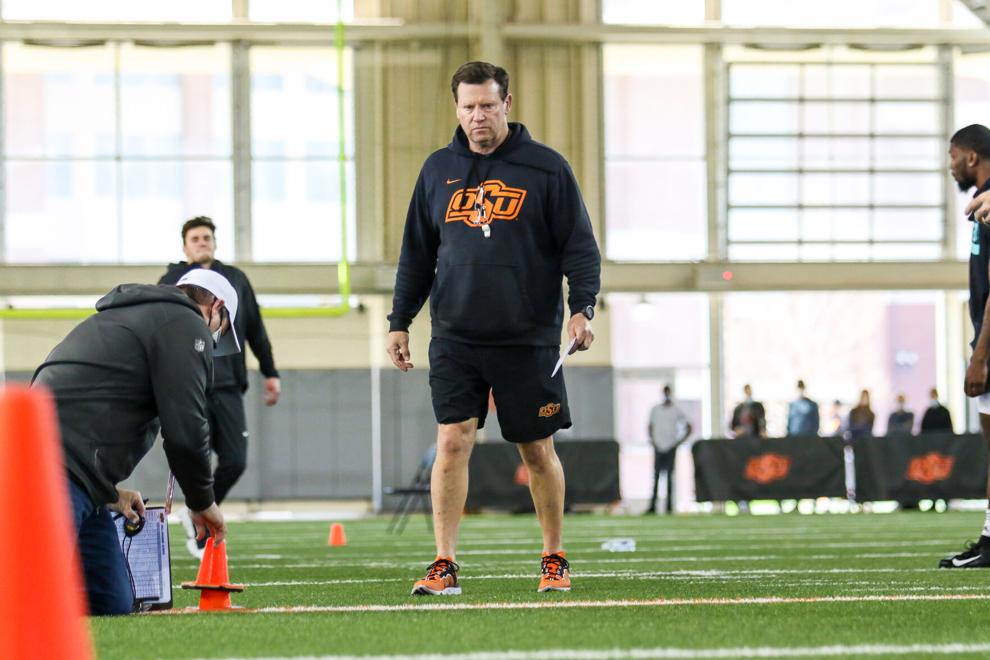 OSU 2021 NFL Pro Day 077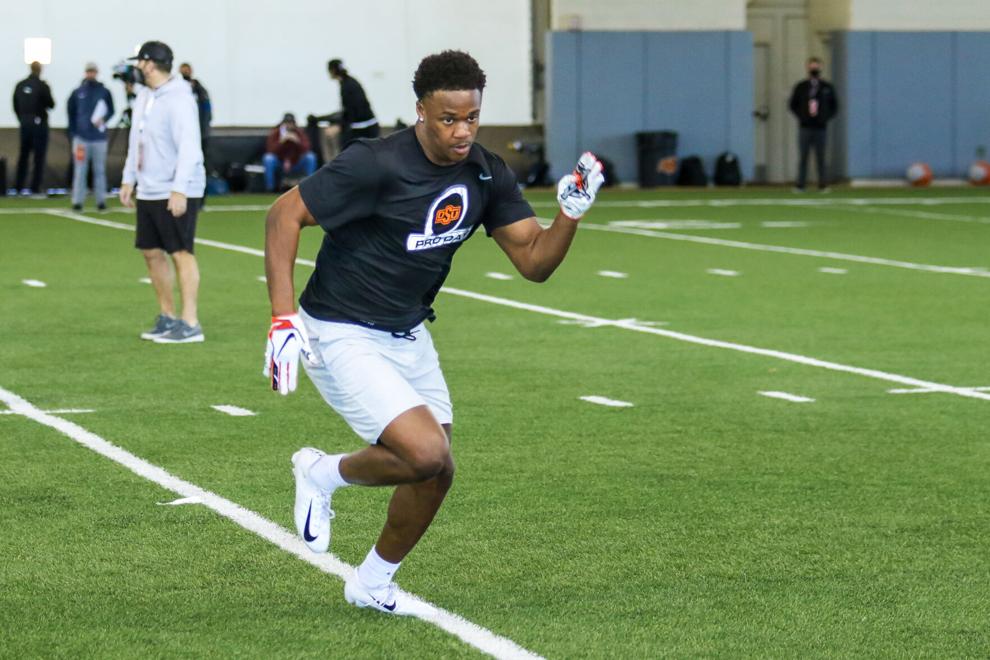 OSU 2021 NFL Pro Day 041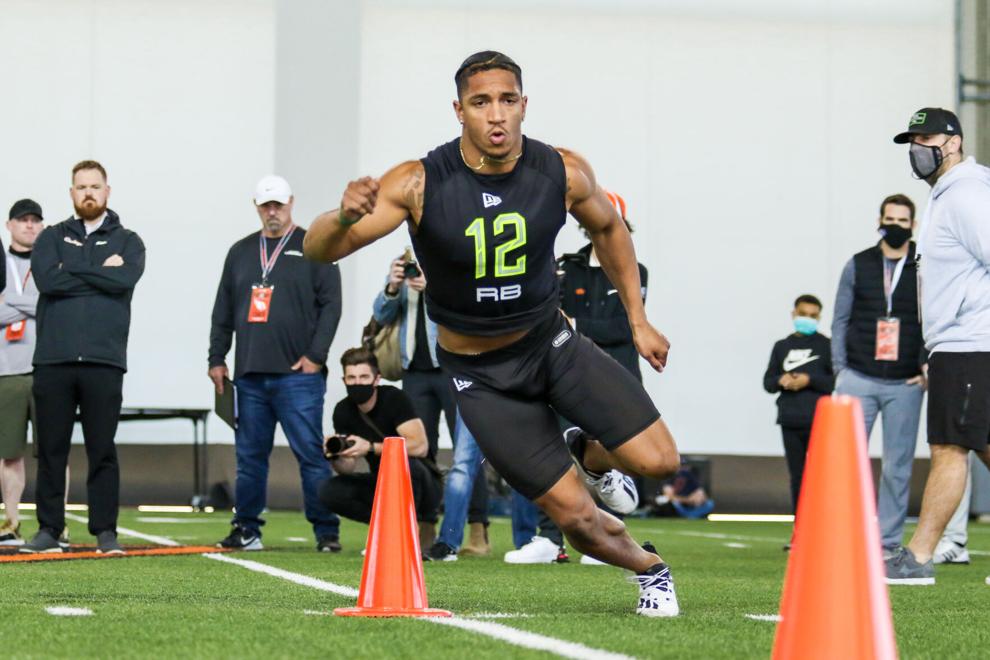 040521-tul-spt-emigcolumn language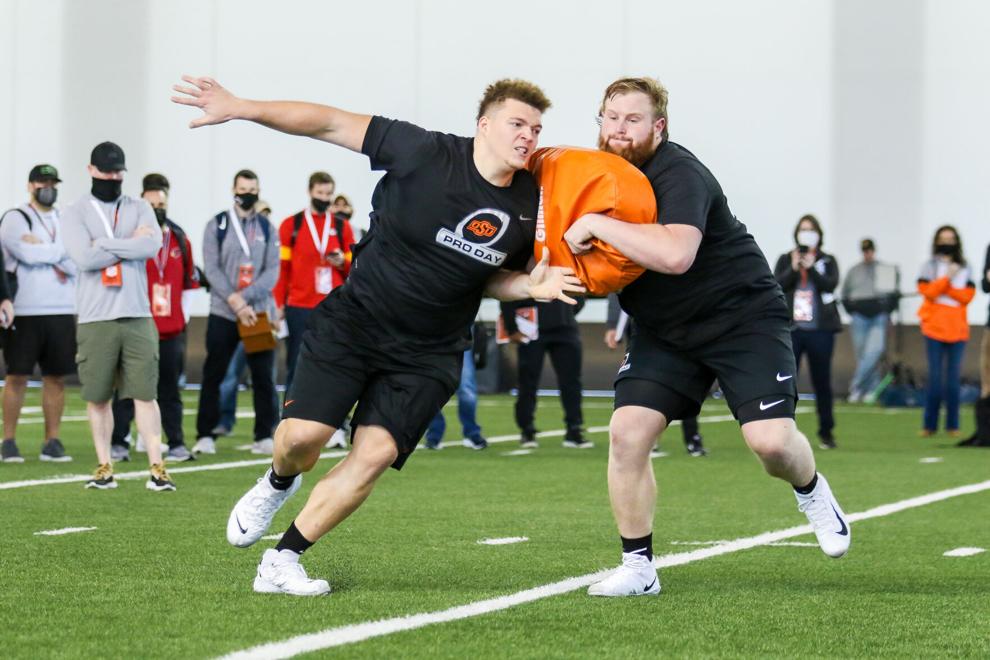 OSU 2021 NFL Pro Day 025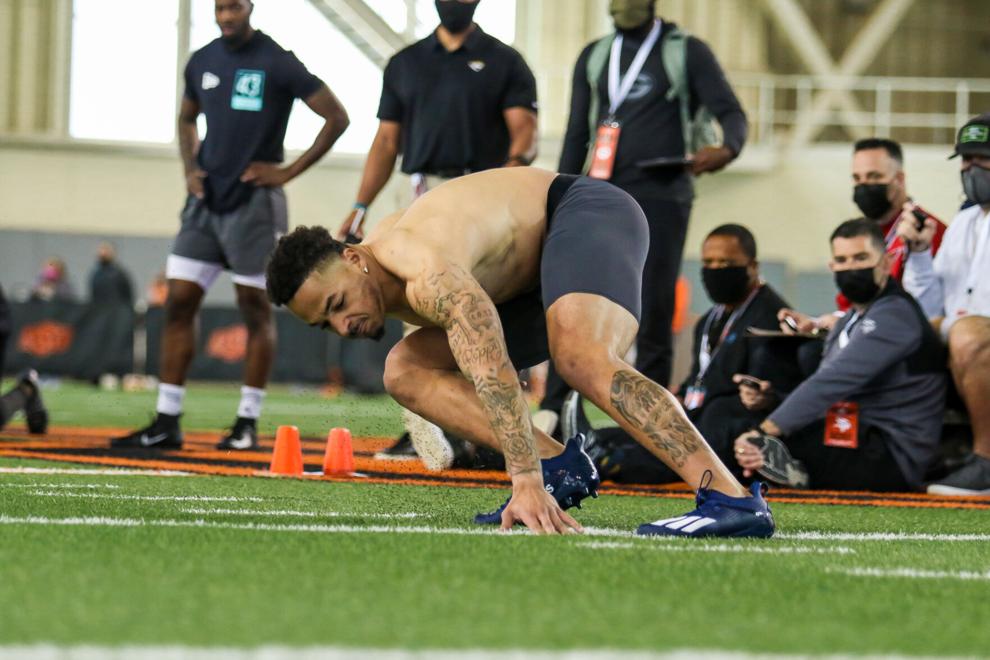 OSU 2021 NFL Pro Day 022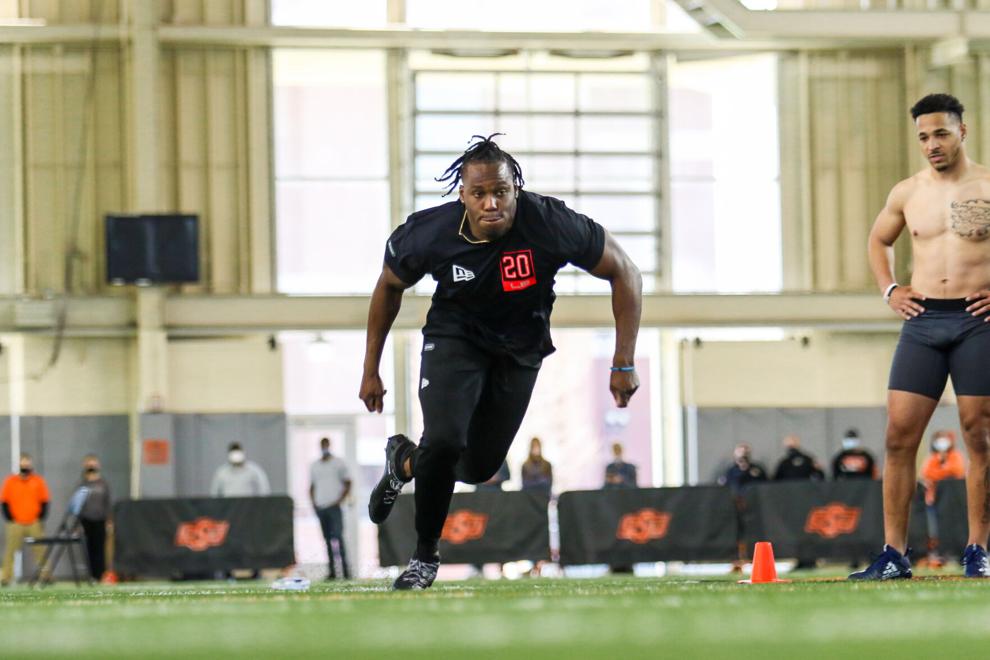 OSU 2021 NFL Pro Day 017
OSU 2021 NFL Pro Day 061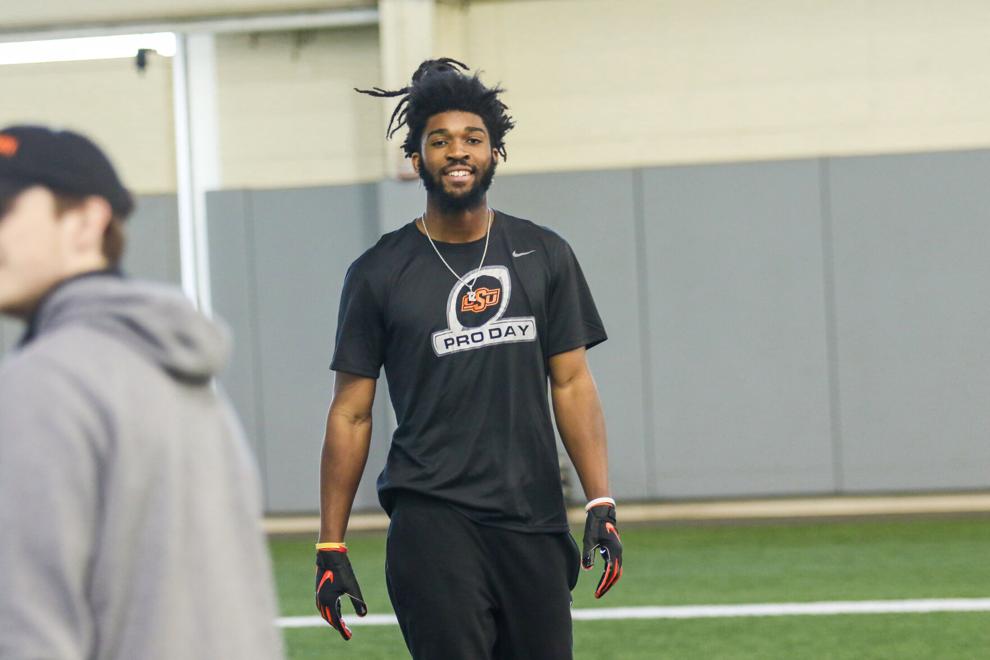 OSU 2021 NFL Pro Day 063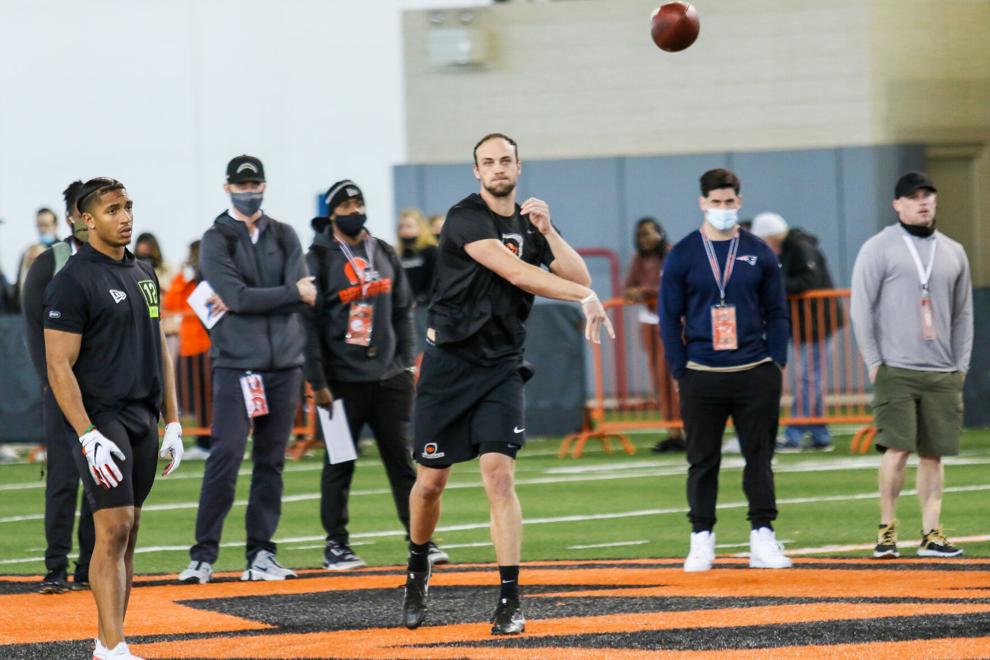 OSU 2021 NFL Pro Day 071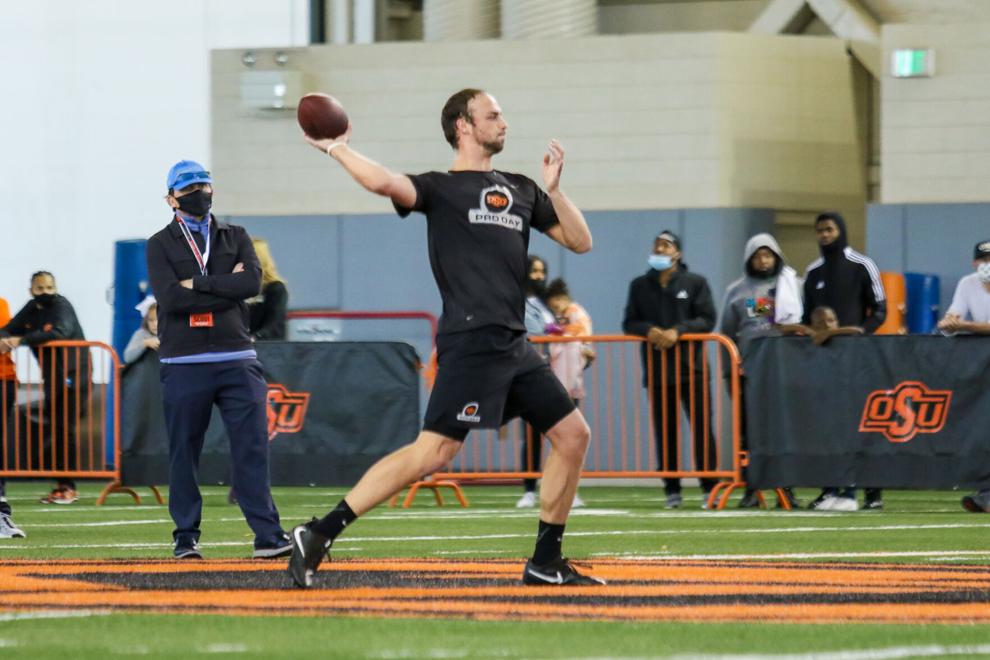 OSU 2021 NFL Pro Day 070_2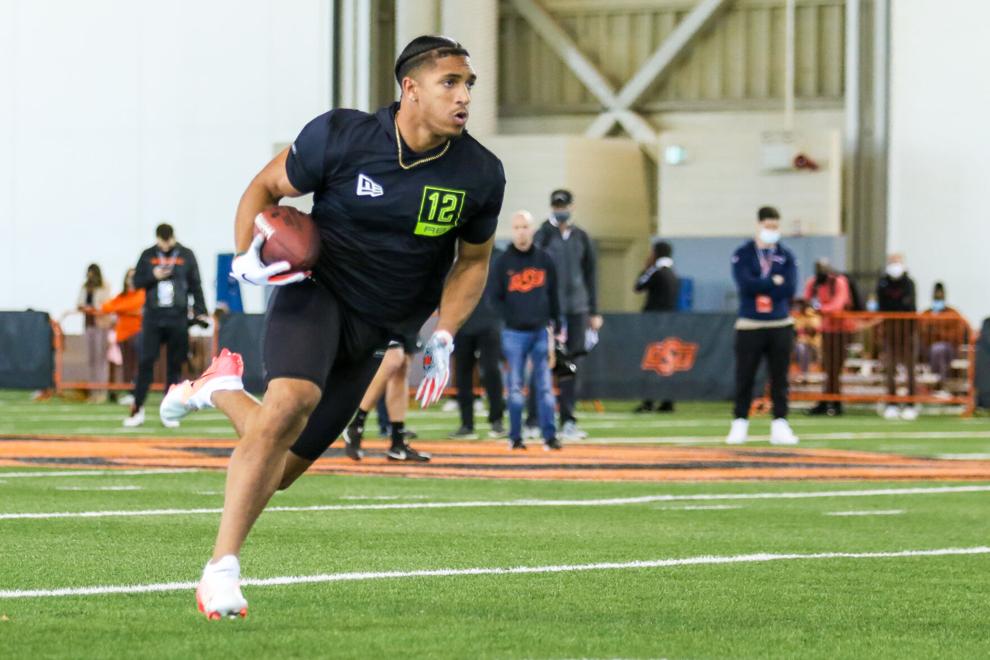 OSU 2021 NFL Pro Day 048
OSU 2021 NFL Pro Day 068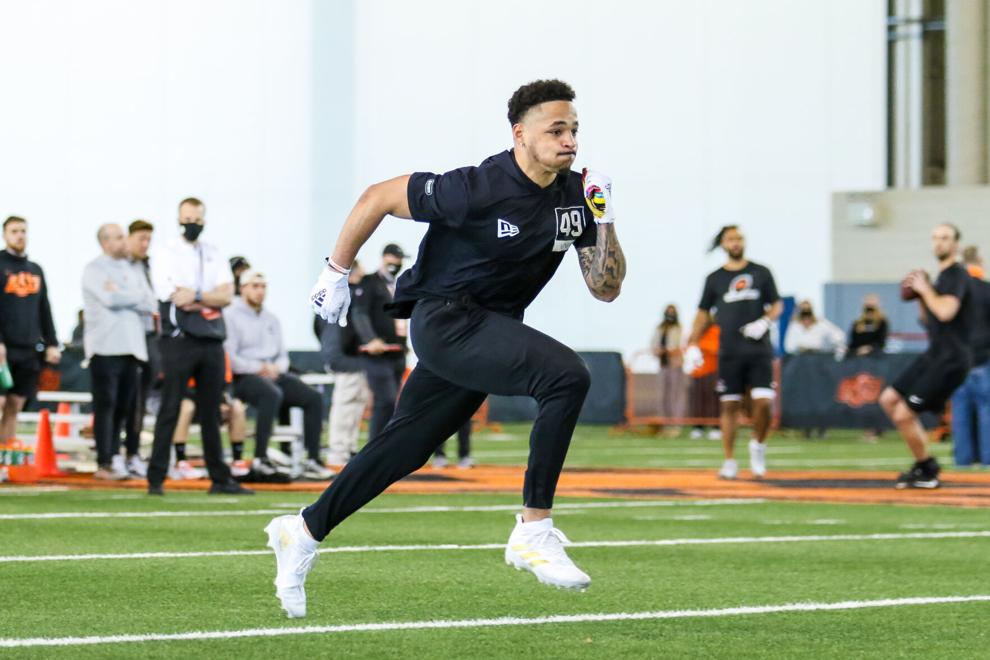 OSU FOOTBALL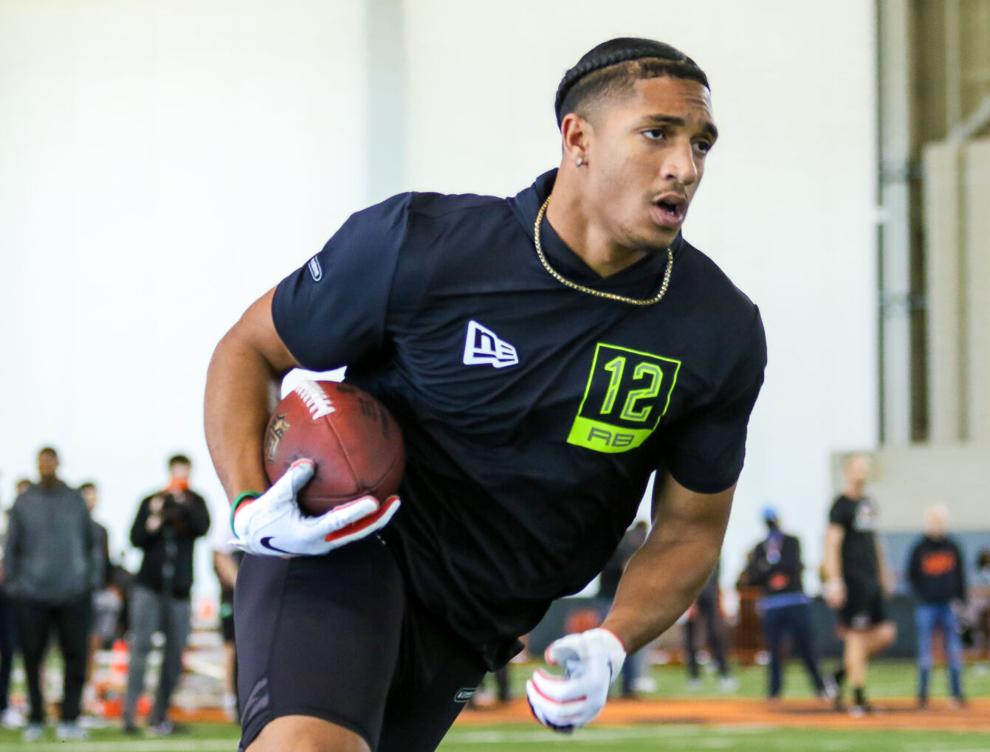 OSU 2021 NFL Pro Day 055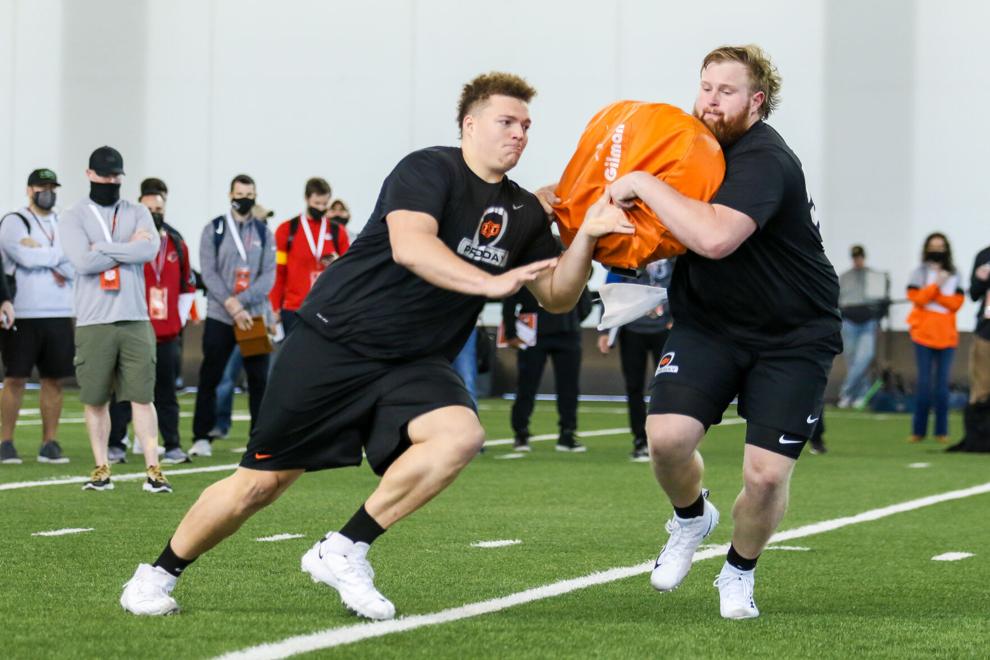 OSU 2021 NFL Pro Day 056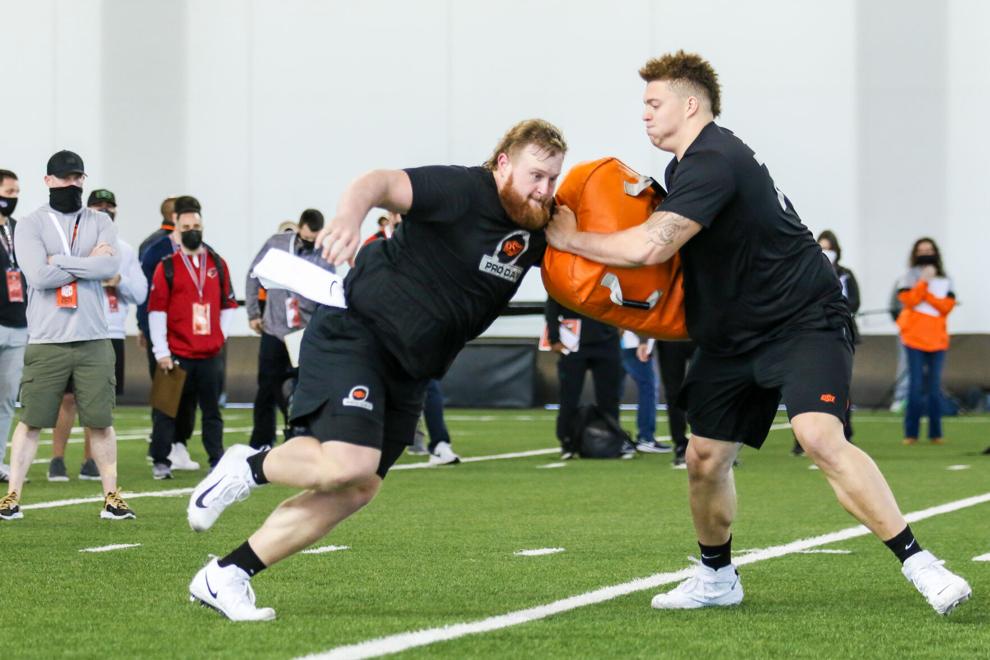 OSU 2021 NFL Pro Day 074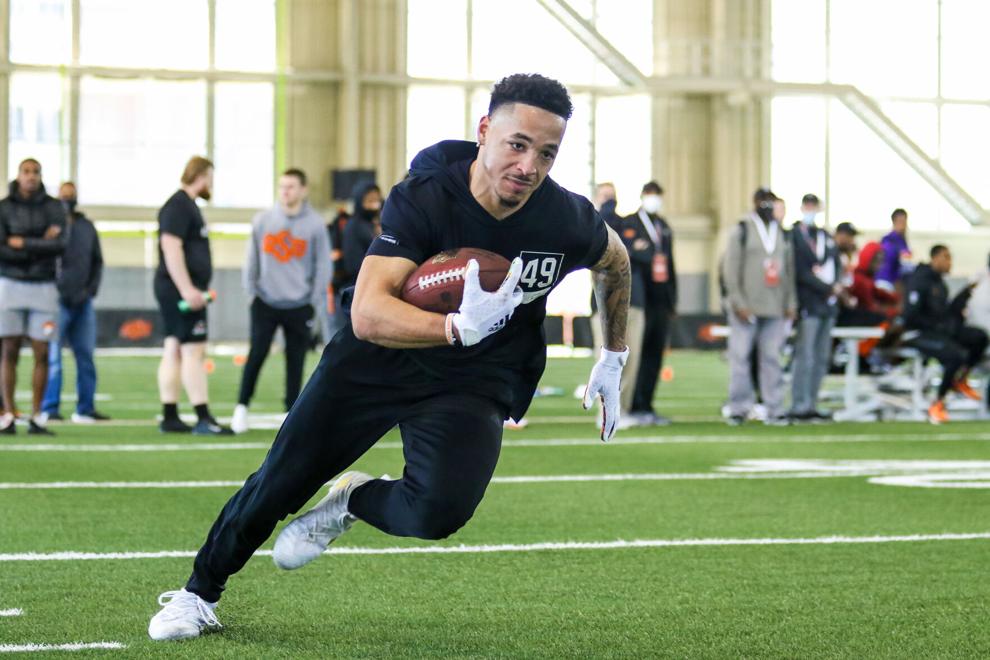 OSU 2021 NFL Pro Day 033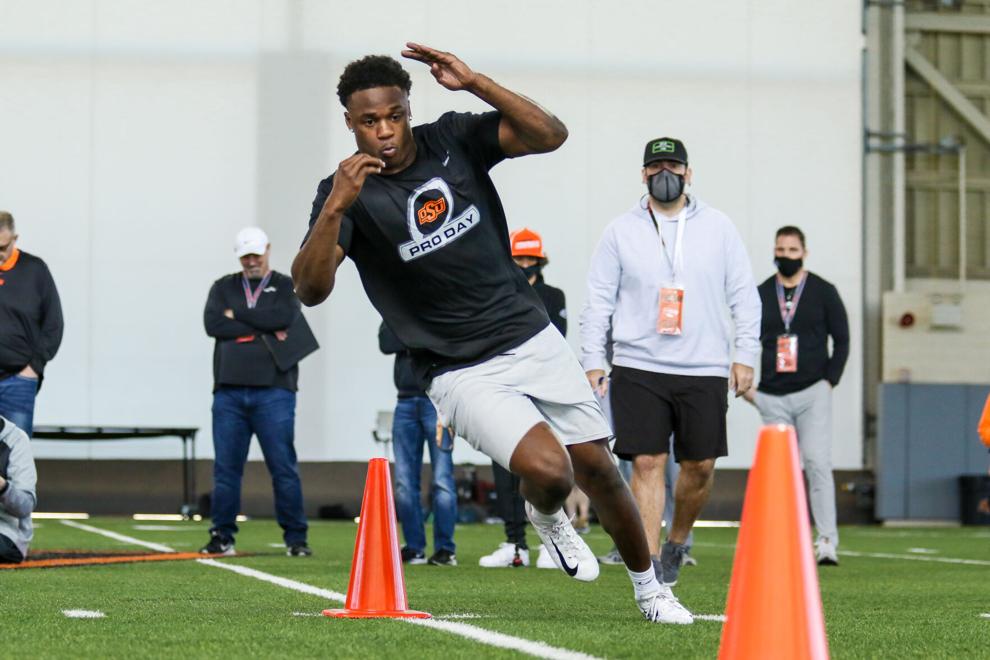 OSU 2021 NFL Pro Day 078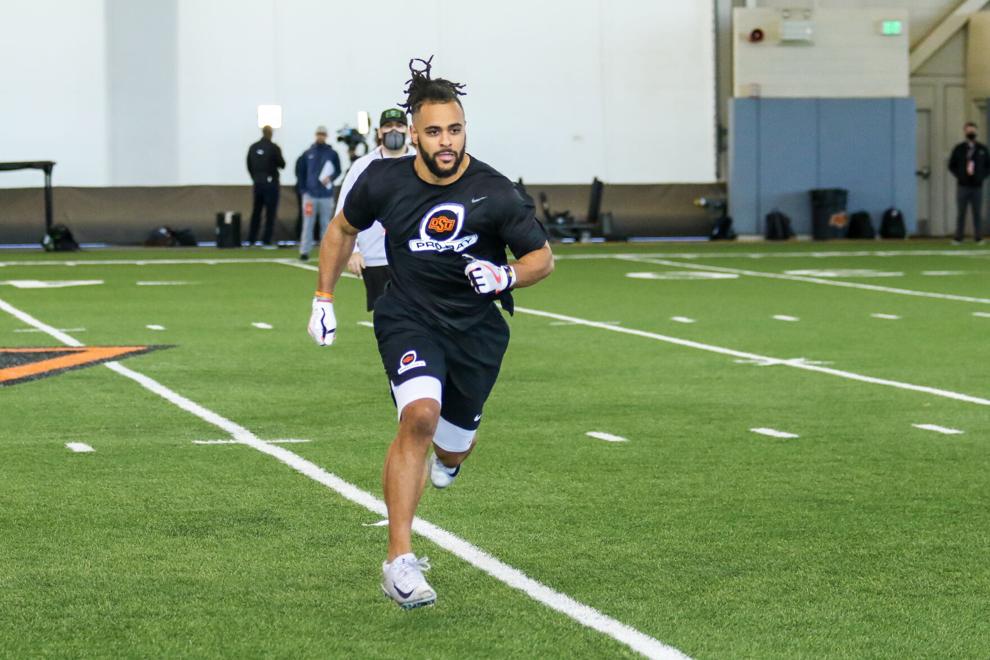 OSU 2021 NFL Pro Day 019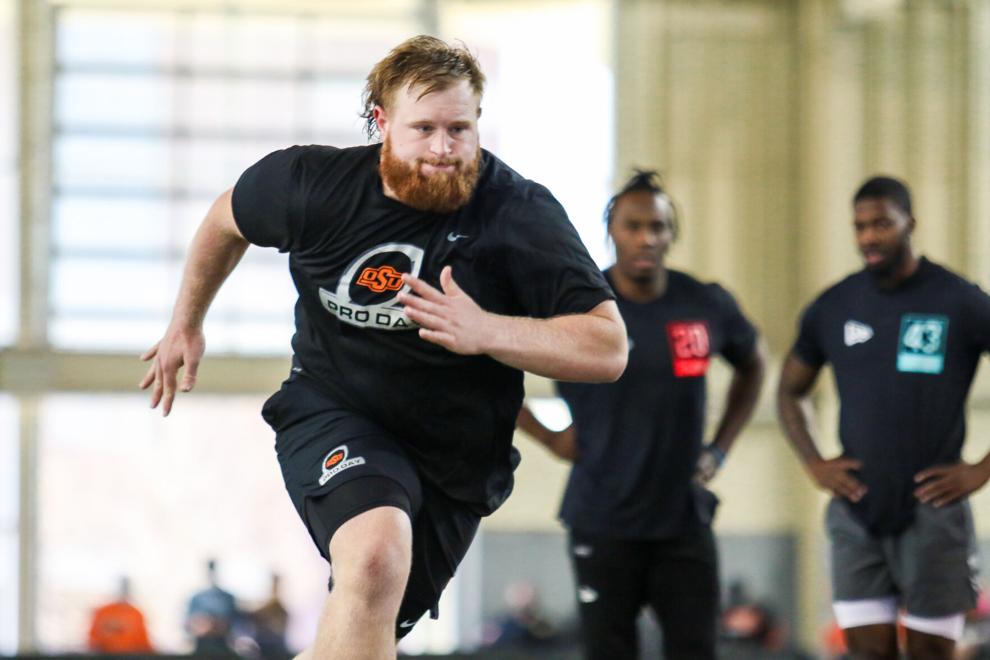 OSU 2021 NFL Pro Day 021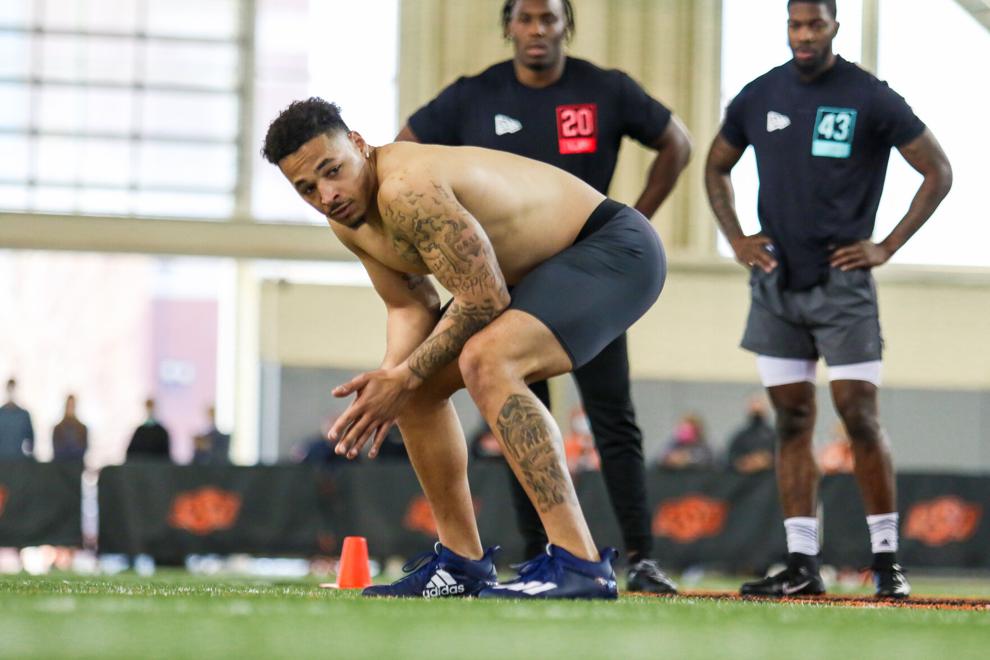 OSU 2021 NFL Pro Day 038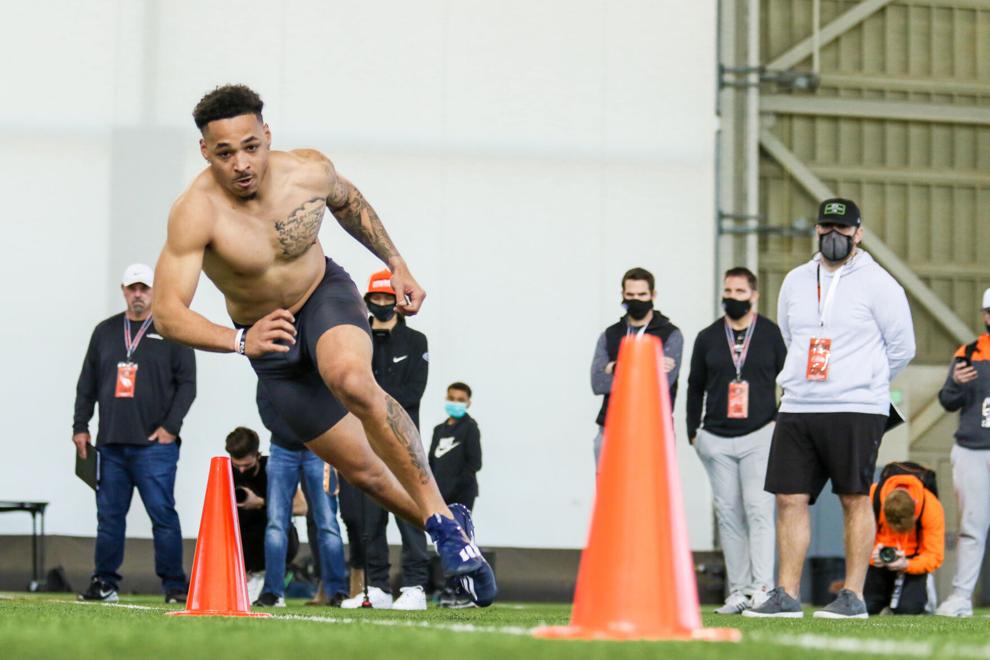 OSU 2021 NFL Pro Day 046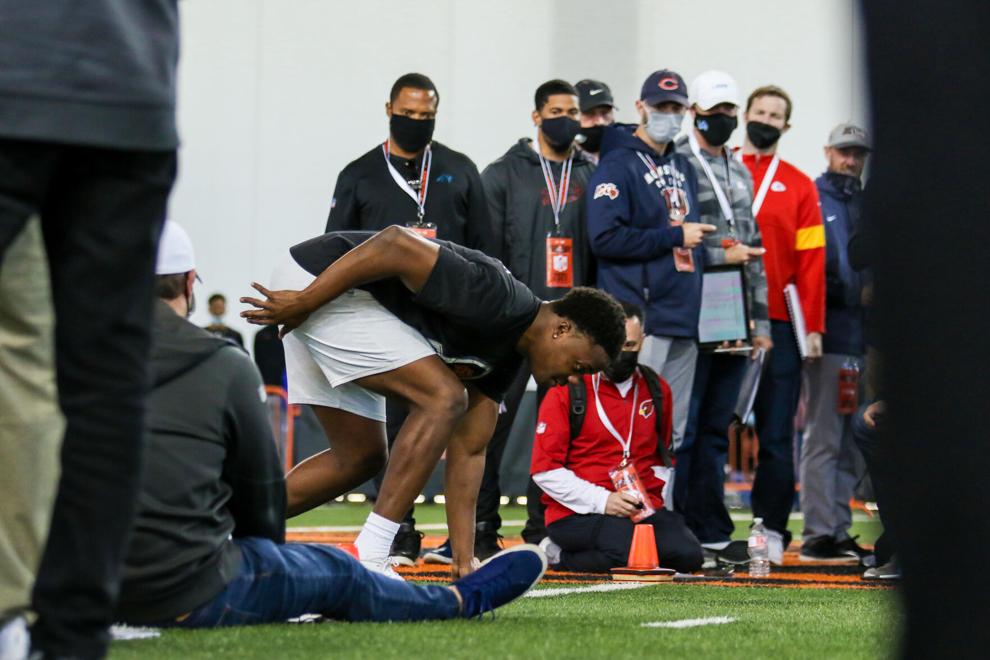 OSU 2021 NFL Pro Day 036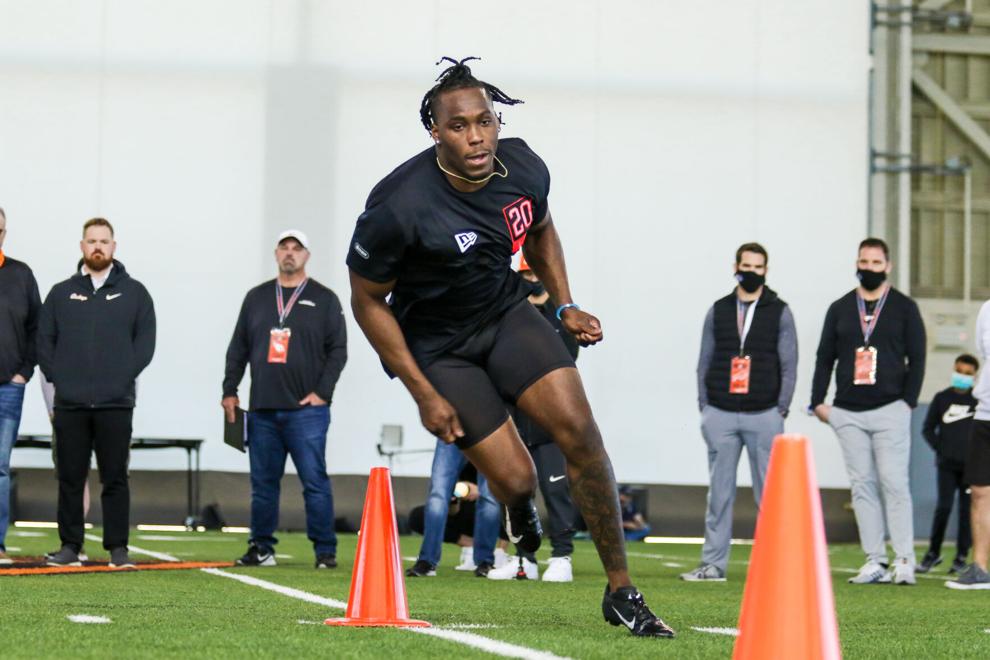 OSU 2021 NFL Pro Day 053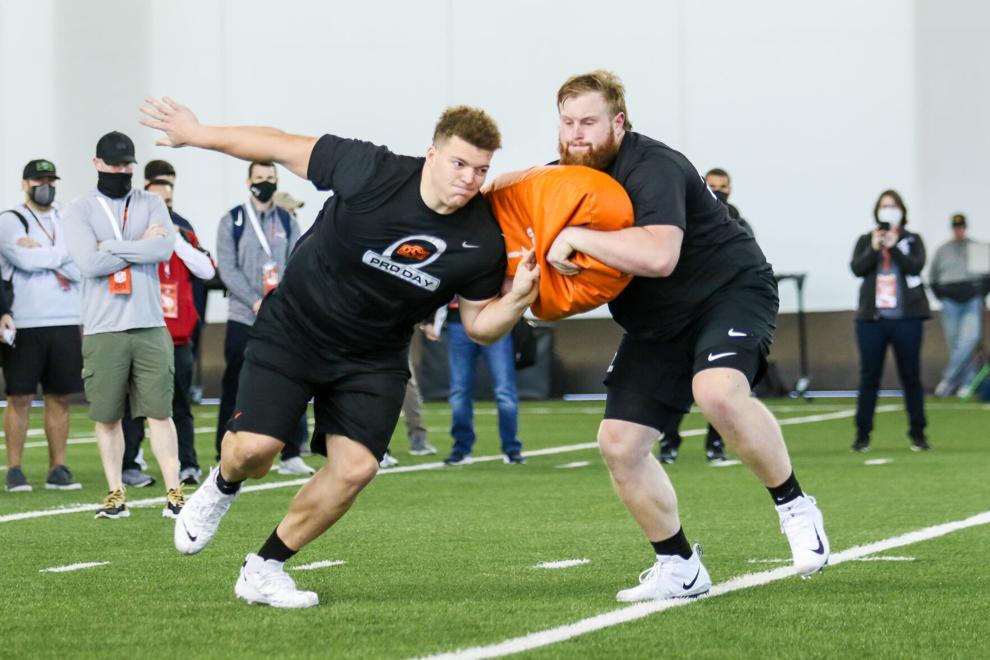 OSU 2021 NFL Pro Day 013_2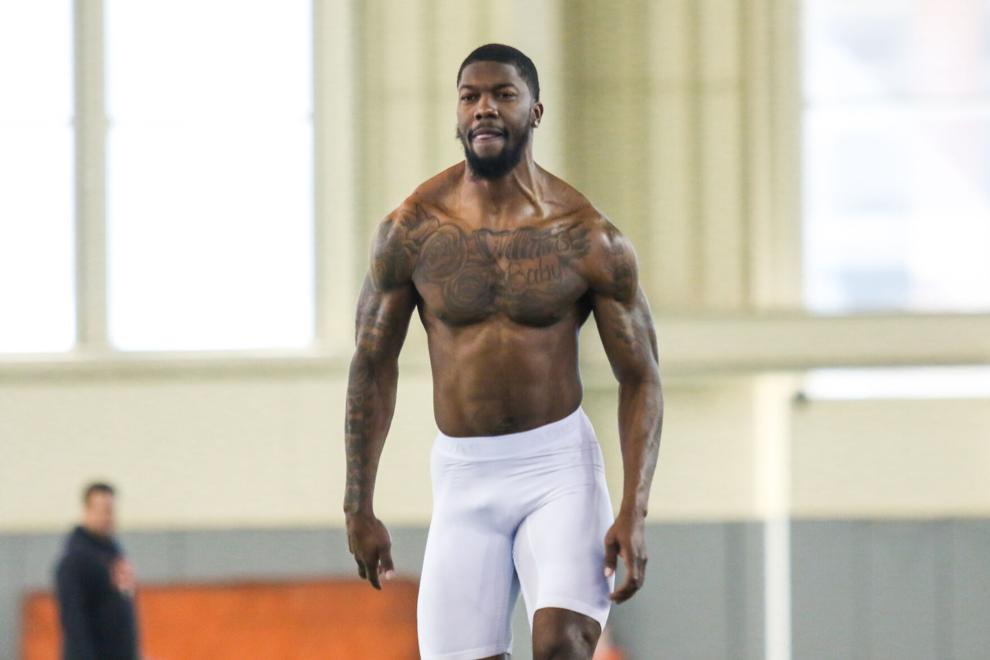 OSU 2021 NFL Pro Day 050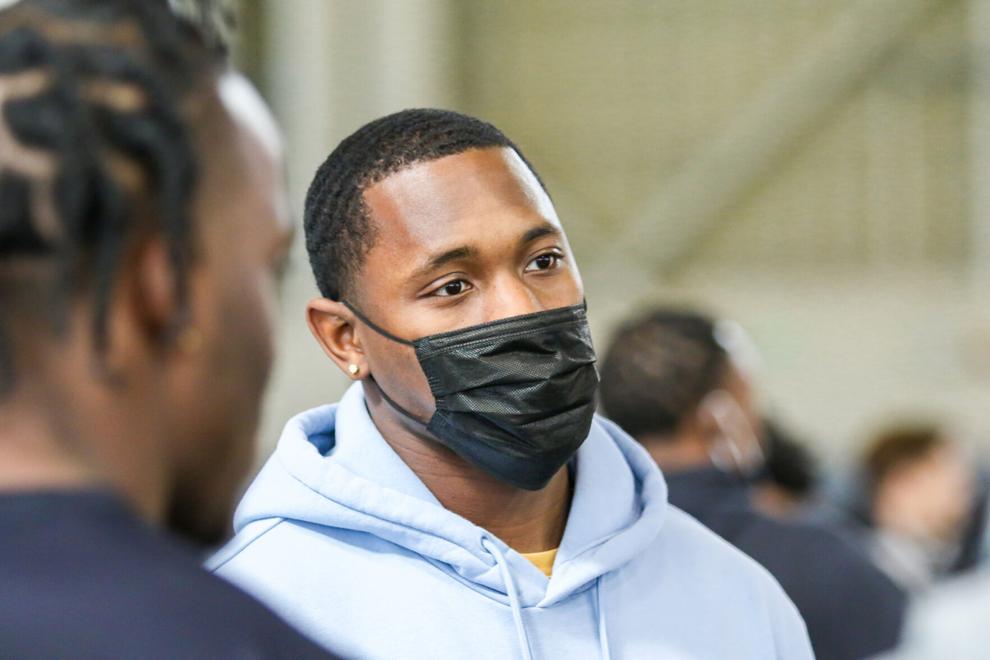 OSU 2021 NFL Pro Day 065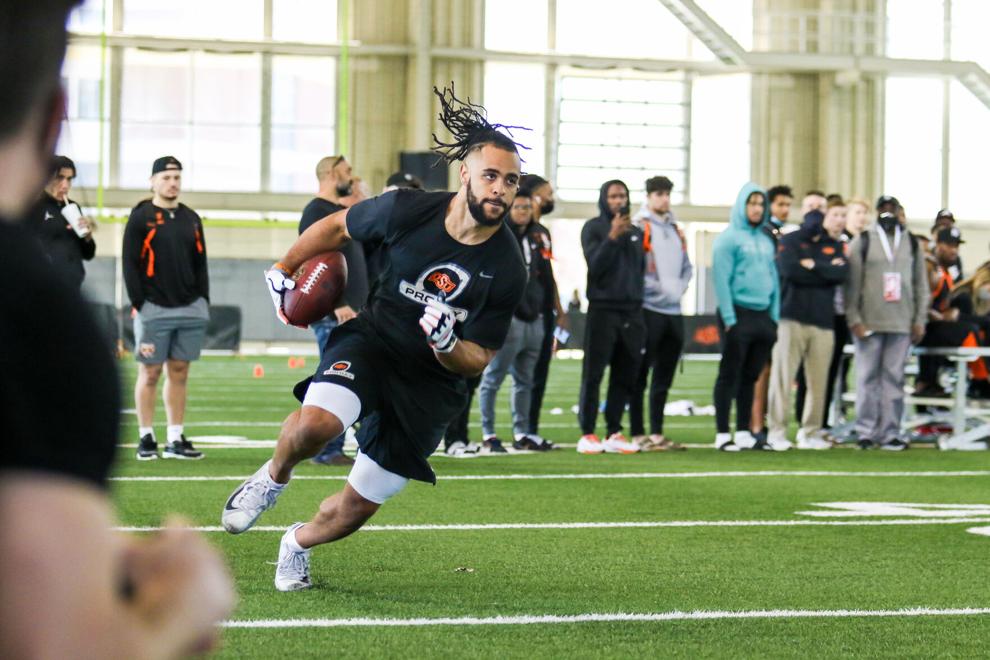 OSU 2021 NFL Pro Day 045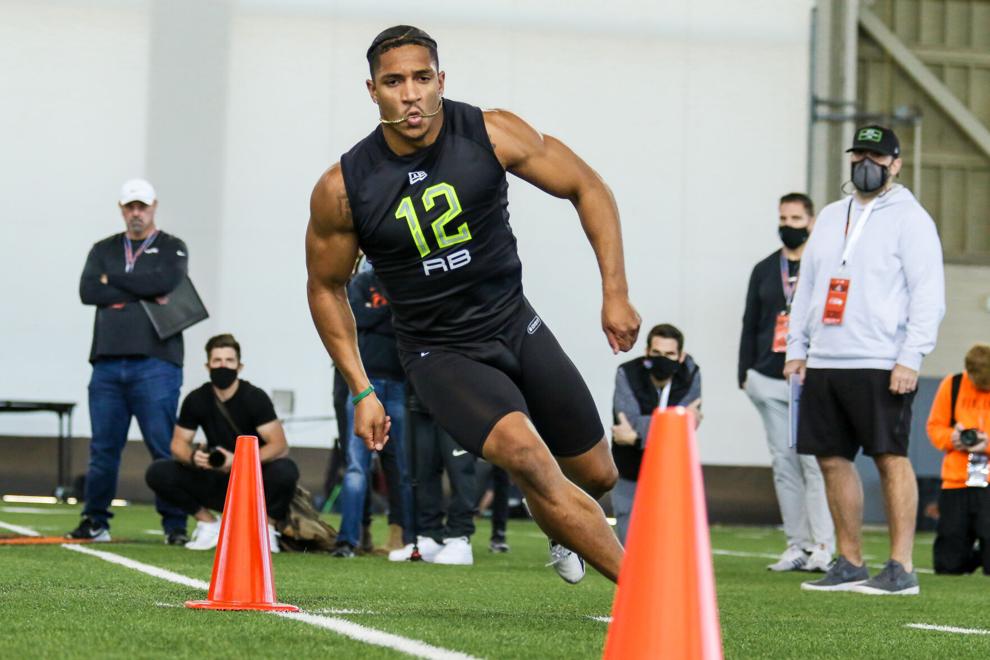 OSU 2021 NFL Pro Day 079
OSU 2021 NFL Pro Day 001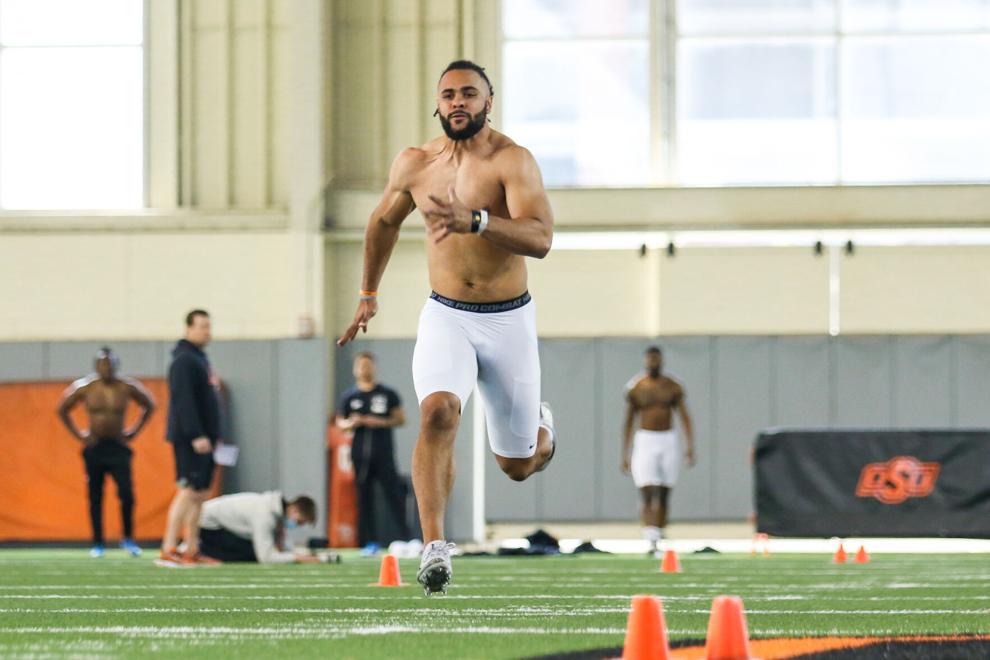 OSU 2021 NFL Pro Day 002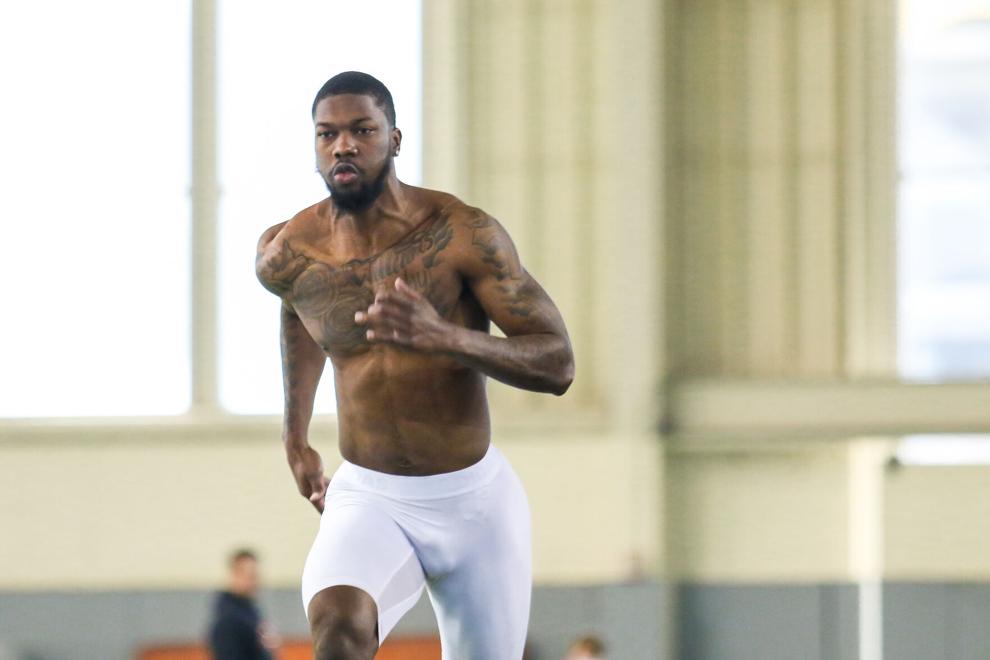 OSU 2021 NFL Pro Day 009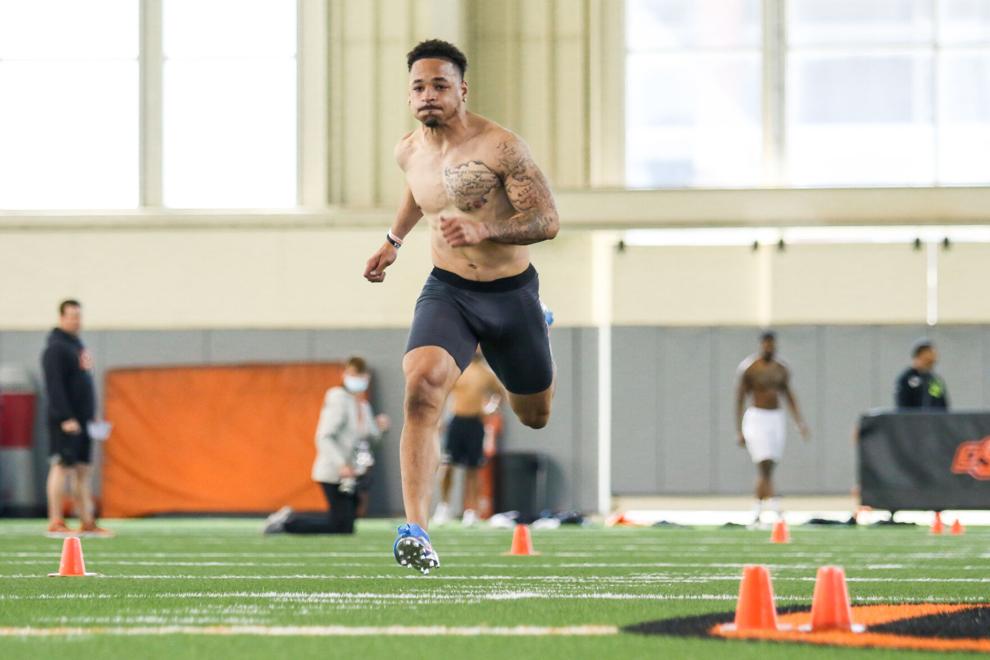 OSU 2021 NFL Pro Day 004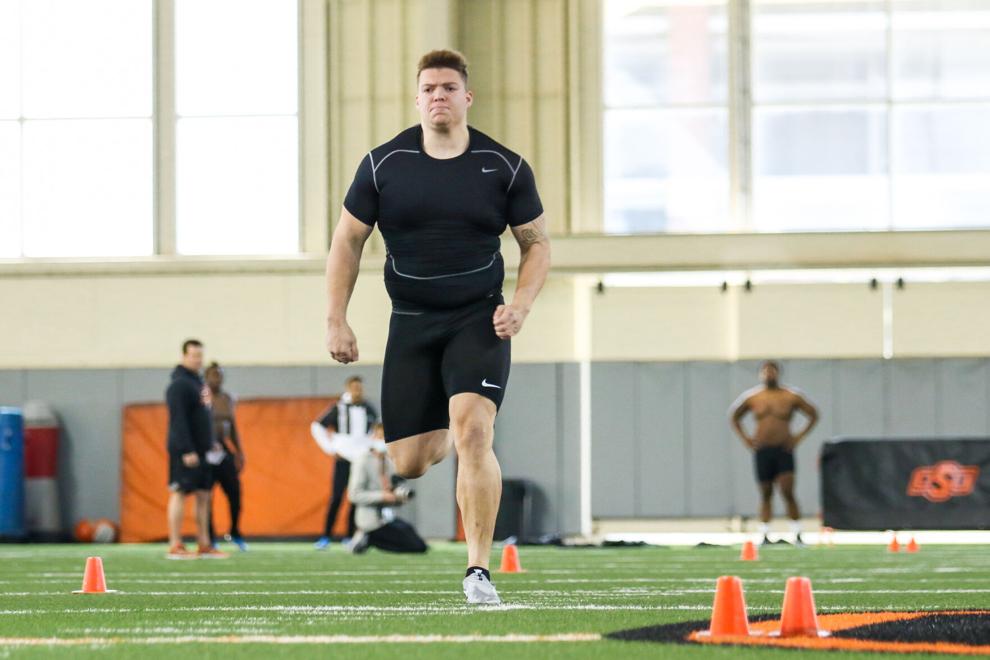 OSU 2021 NFL Pro Day 003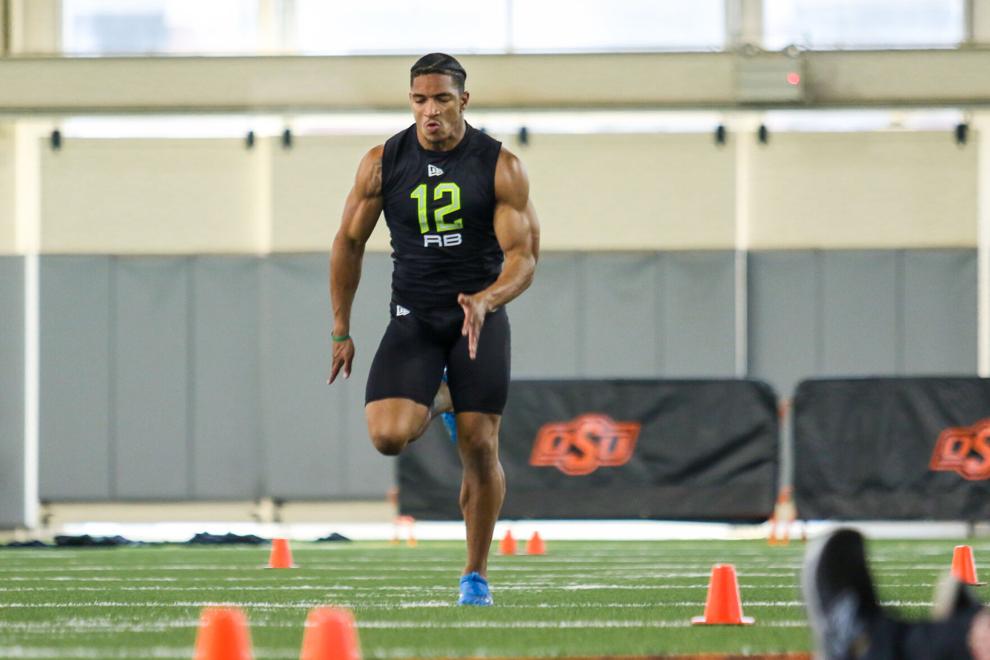 OSU 2021 NFL Pro Day 010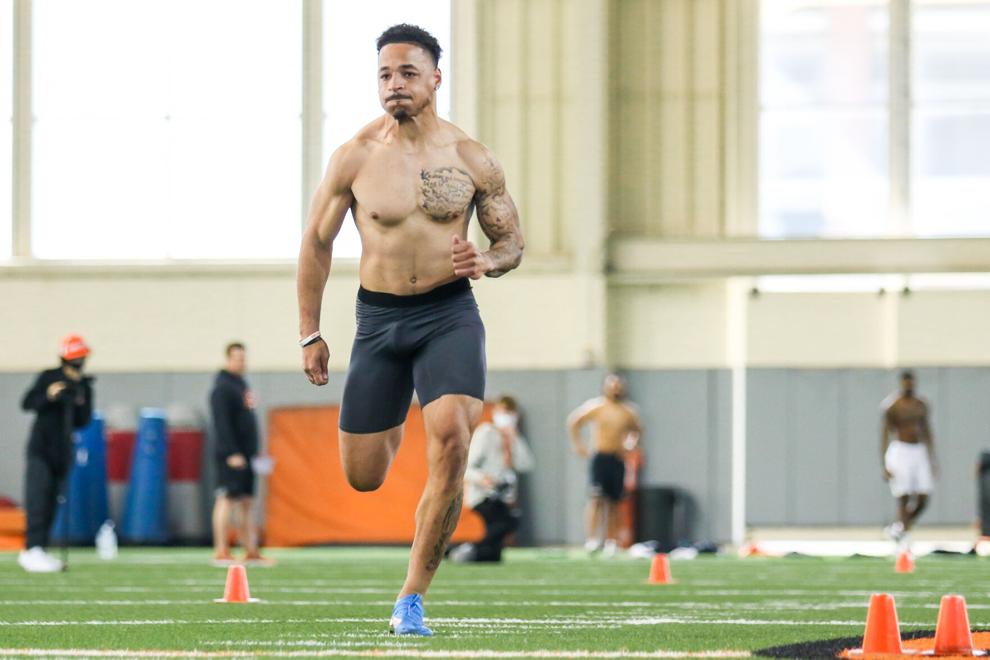 OSU 2021 NFL Pro Day 006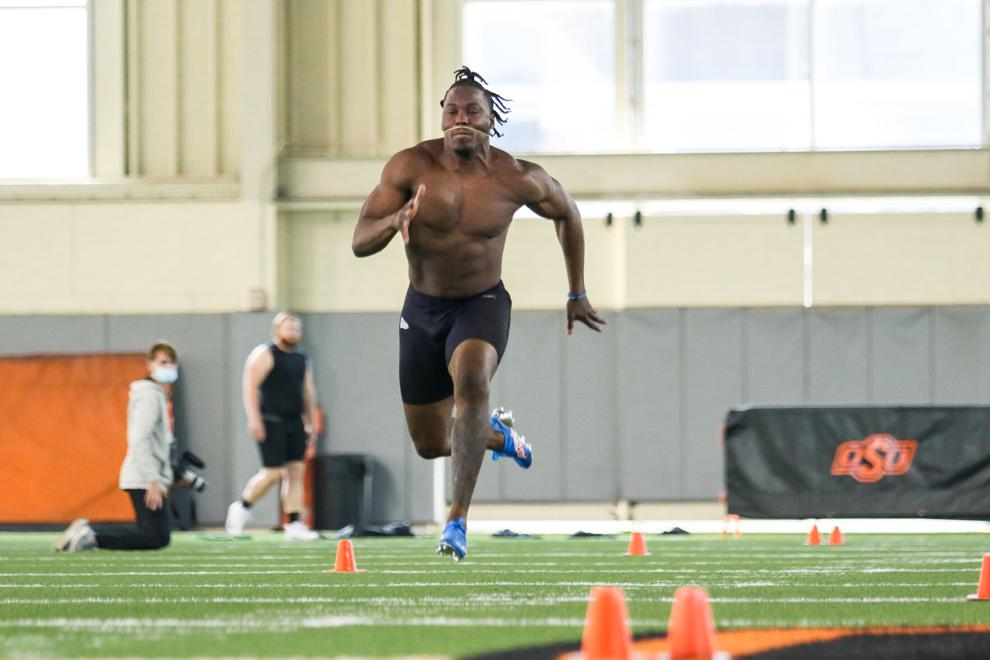 OSU 2021 NFL Pro Day 005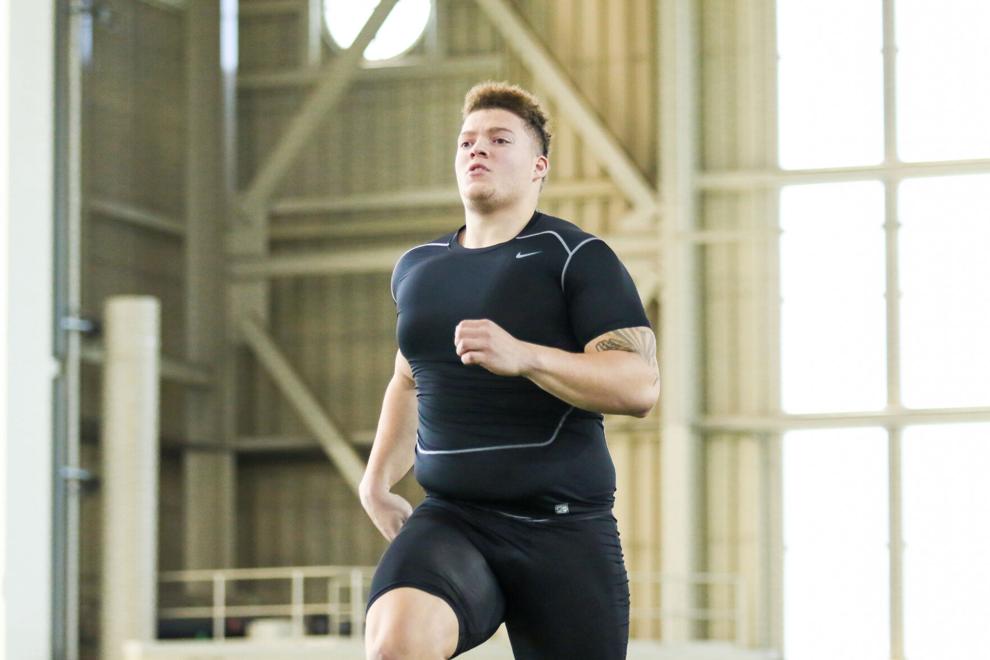 OSU 2021 NFL Pro Day 007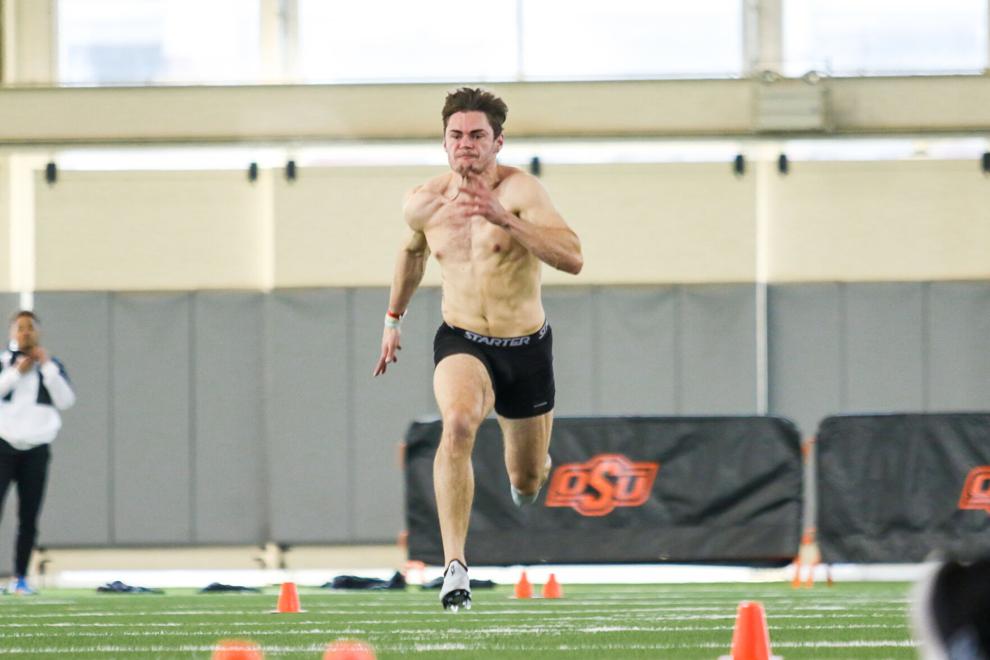 OSU 2021 NFL Pro Day 008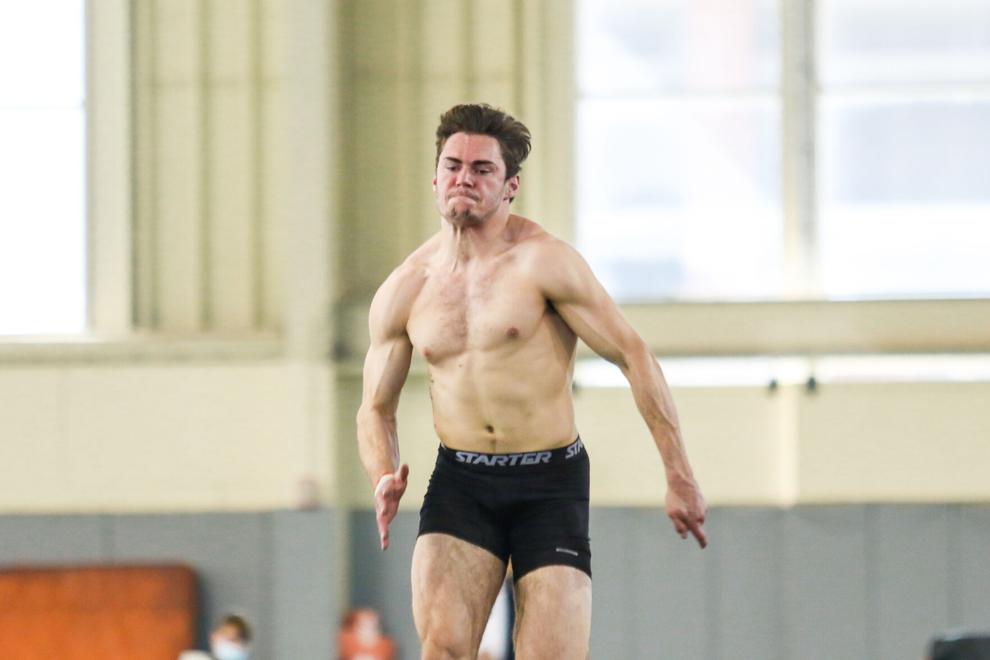 OSU 2021 NFL Pro Day 011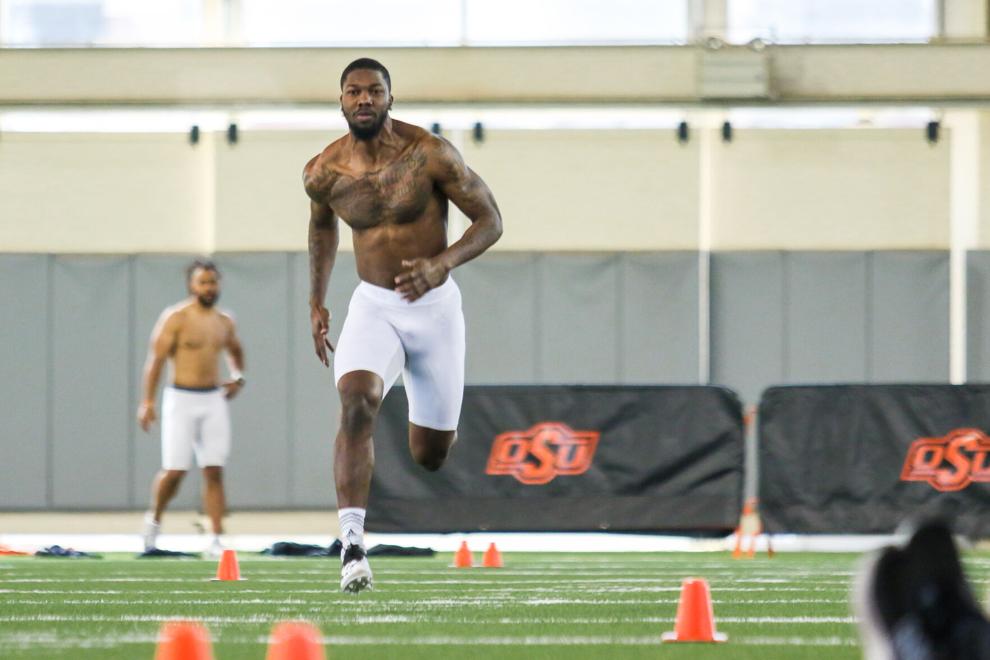 12 months for just $29.99

HIDE VERTICAL GALLERY ASSET TITLES