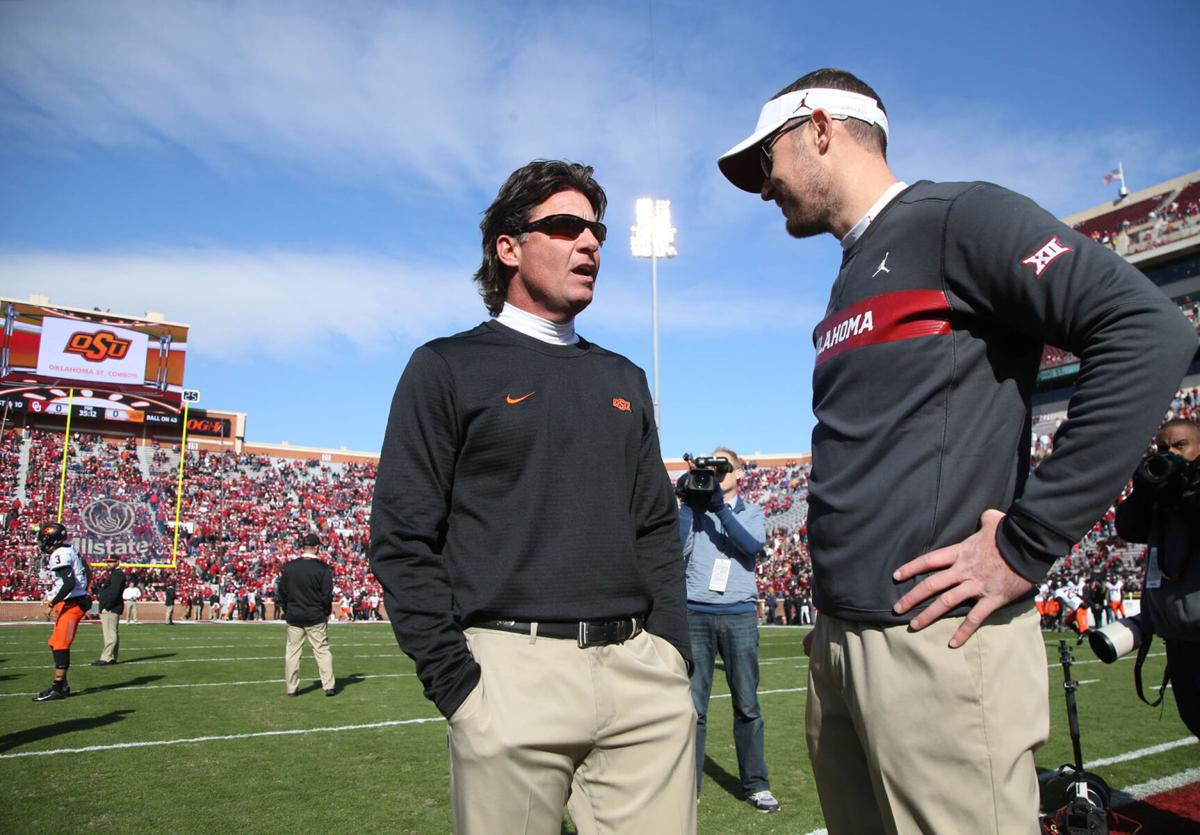 STILLWATER — Ahead of the 116th edition of Bedlam, Oklahoma State coach Mike Gundy not only suggested that Saturday's meeting between the seventh-ranked Cowboys and No. 10 Oklahoma could be the last in Stillwater for quite a while, but revealed pessimism about the rivalry continuing on at all after the Sooners leave for the SEC.
"I don't think it's a realistic thing that it's going to happen based on the business side of Power 5 conference football, the Big 12 or the SEC," Gundy said Monday. "That's just my opinion on it. I could be wrong. I'm not getting that from anybody."
Gundy cited finances, the future of a 12-team Big 12 and nonconference schedules planned years in advance among the reasons he doubts the football rivalry that dates back to 1904 will go on with OU no longer in-conference.
"I don't think it will (continue)," Gundy said. "I just don't think there's a business side of it. I don't make that decision. I guess Dr. (Kayse) Shrum and (athletic director) Chad Weiberg, they can do whatever they wanted. Or the board, I don't know who's involved in this."
OU and Texas sealed their Big 12 exits July 30 when the schools unanimously accepted invitations to join the SEC. The Sooners and Longhorns have publicly stated plans to honor their commitment to the Big 12 through June 30, 2025, when the conference's grant of rights expires, but the schools are expected to pursue an earlier departure with UCF, Houston, BYU and Cincinnati set to join the Big 12 as early as 2023.
"We expect our rivalry to be as intense as ever, just like we've seen in other states," OU athletic director Joe Castiglione said of Bedlam in July. "We will always value the special connection we have to Oklahoma State University."
The conference expansion triggered by OU and Texas' impending exits will turn the Big 12 into a 12-team league and the conference is expected to split into six-team divisions. Gundy predicted Monday that the Big 12 will maintain its nine-game conference schedule when the four incoming schools join.
He also noted OSU's future schedule; the Cowboys have at least two nonconference games scheduled in every season through 2029 and are contracted outside of the Big 12 as far out as 2037.
"We're scheduled out way longer than probably they'll keep me around here," Gundy said. "So your financial commitments to buyouts and payouts are at an all-time high now."
A nine-game league schedule and nonconference obligations scheduled deep into the next decade spell a murky future for Bedlam in Gundy's eyes.
"If you're going to go back into this game, you would be willing to play 11 (Power 5 teams) out of a 12-game season, which would be extremely difficult," he said. "And from a business standpoint, we all know this: the more success in games you win in football is a huge revenue avenue for your athletic department and your university. Because the more you win in football, enrollment goes up. That's a fact. Marketing money goes up. There's a huge amount of money involved in that."
"Do you want to risk some of that?"
Gundy took no shots at OU in speaking on Bedlam's future ahead of one of the most high-stakes meetings between the schools in recent history. But he made clear Monday that the Sooners' place on OSU's schedule is no given once OU resides in the SEC.
"Whether you like it or not, I'm guessing that's what's going to take place," Gundy said. "Now have I been in those discussions? No...but that would be my guess. But I'm going to do what Dr. Shrum tells me to do and I'm going to do what Chad Weiberg tells me to do."
See every Bedlam score since the rivalry began in 1904
Nov. 21, 2020: No. 18 Oklahoma 41, No. 14 Oklahoma State 13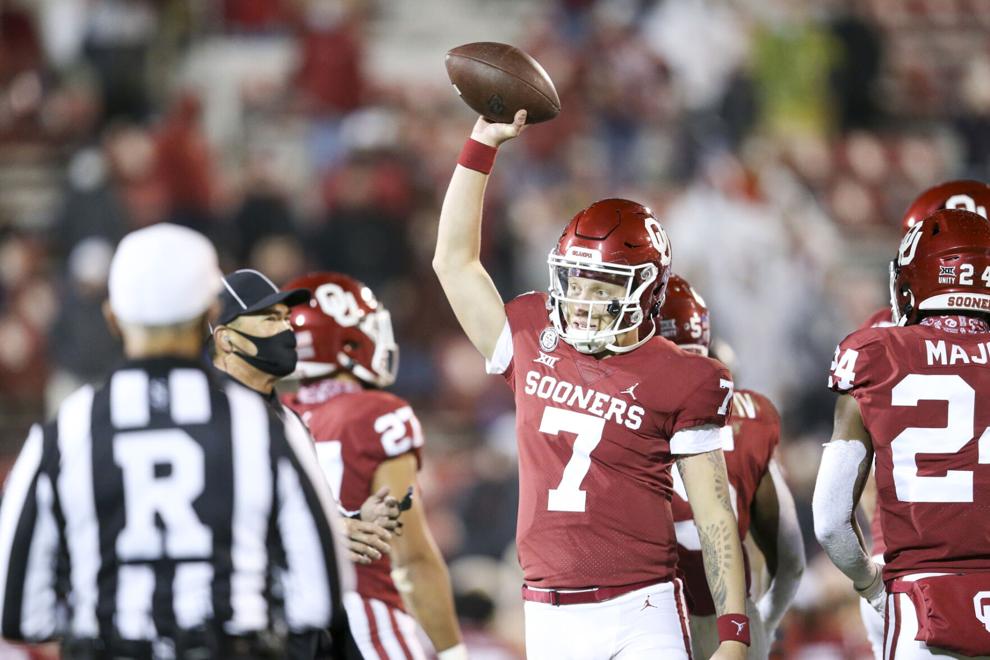 Nov. 30, 2019: No. 7 Oklahoma 34, No. 21 Oklahoma State 16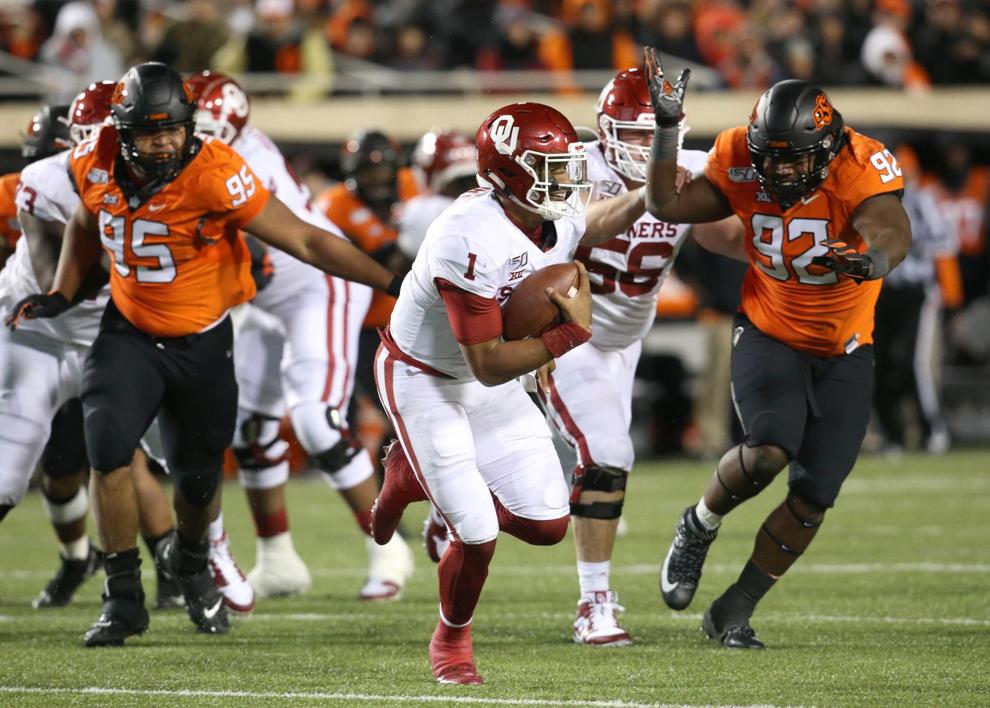 Nov. 10, 2018: No. 6 Oklahoma 48, Oklahoma State 48-47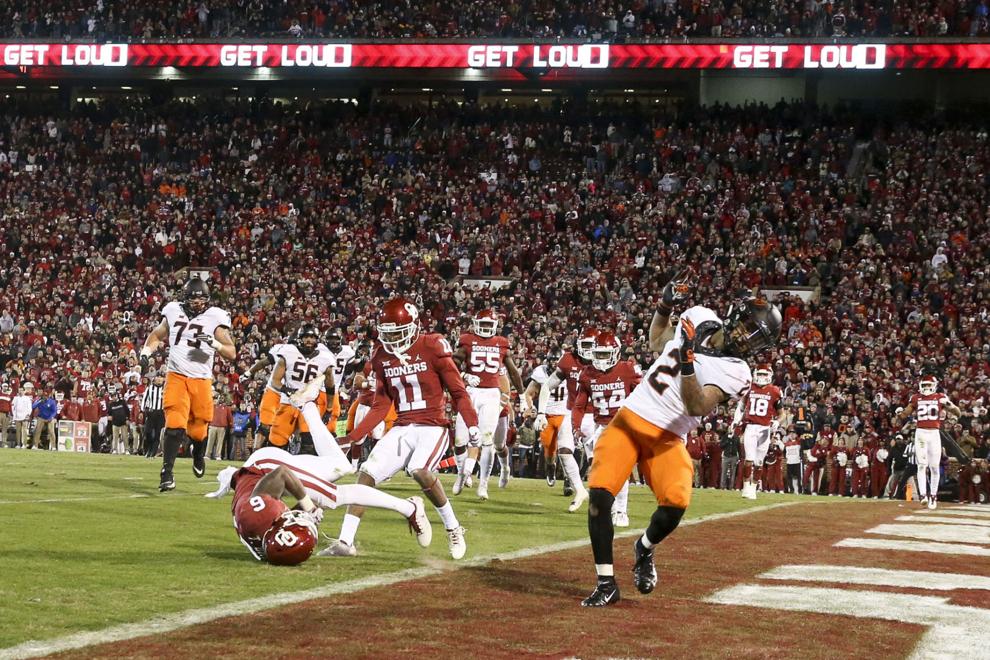 Nov. 4, 2017: No. 5 Oklahoma 62, No. 11 Oklahoma State 52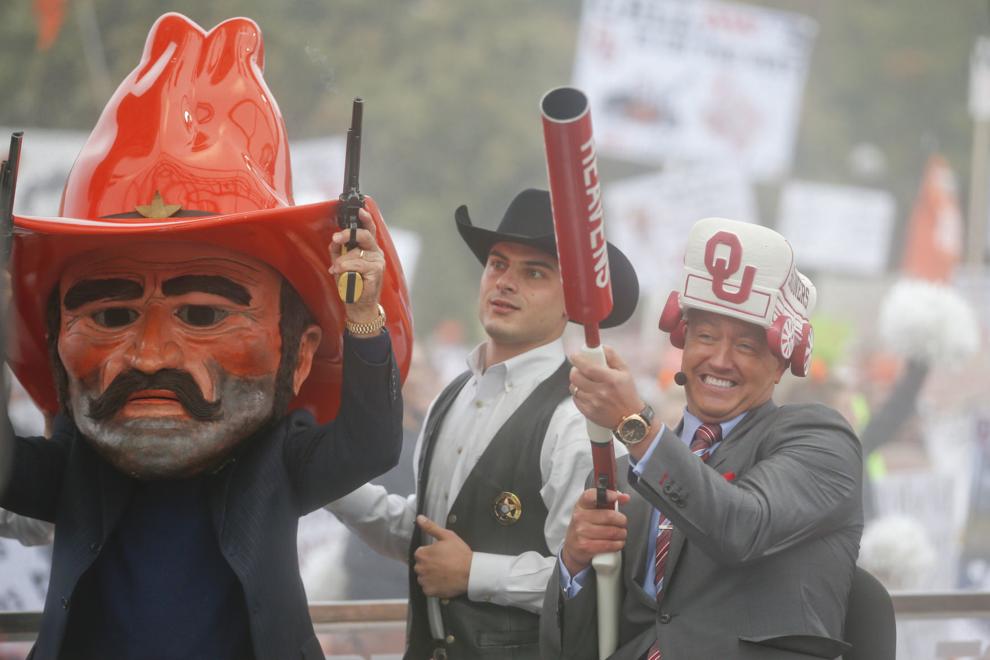 Dec. 3, 2016: No. 5 Oklahoma 38, No. 11 Oklahoma State 20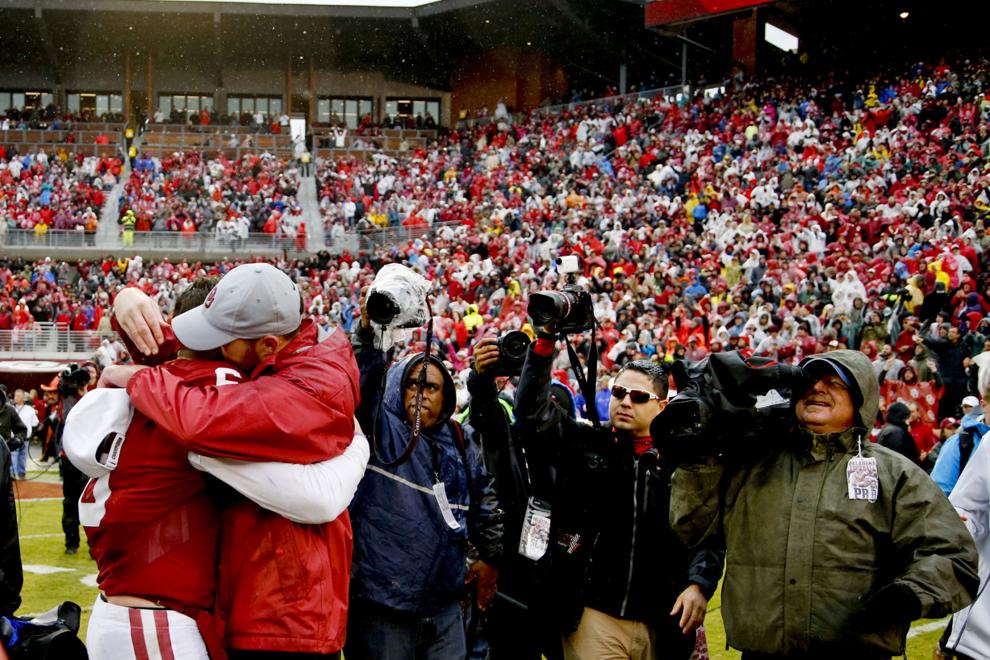 Nov. 28, 2015: No. 3 Oklahoma 58, No. 11 Oklahoma State 23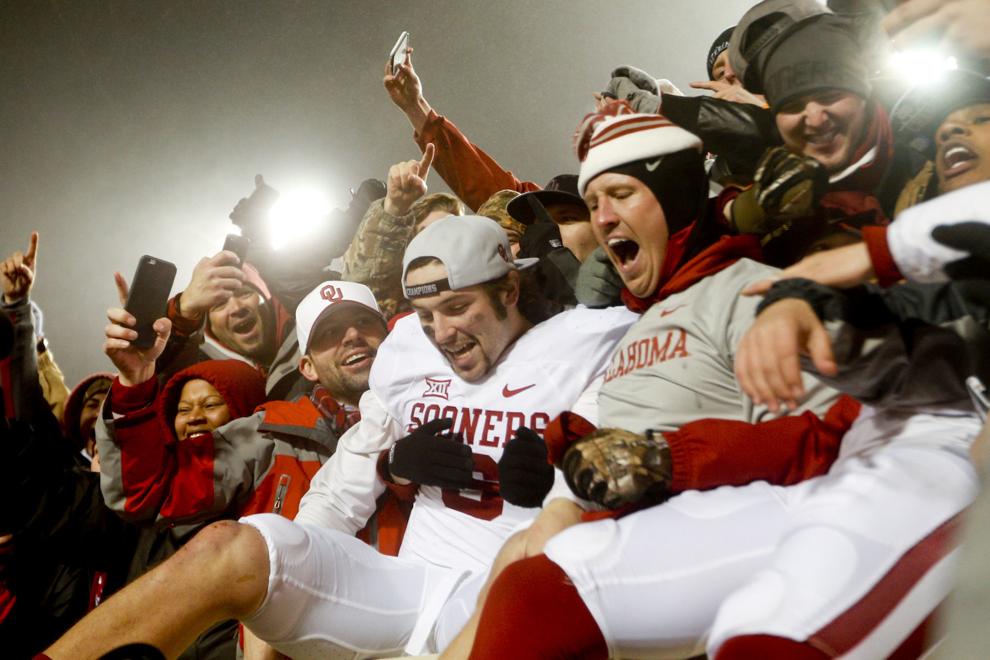 Dec. 6, 2014: Oklahoma State 38, No. 18 Oklahoma 35 (OT)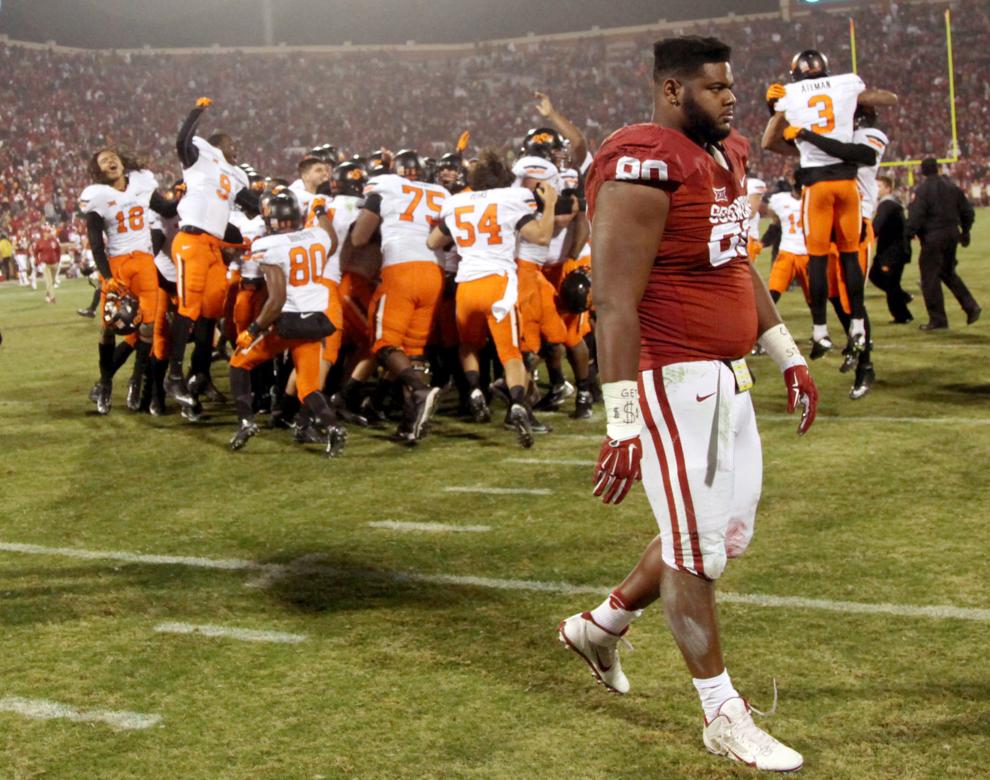 Dec. 7, 2013: No. 17 Oklahoma 33, No. 6 Oklahoma State 24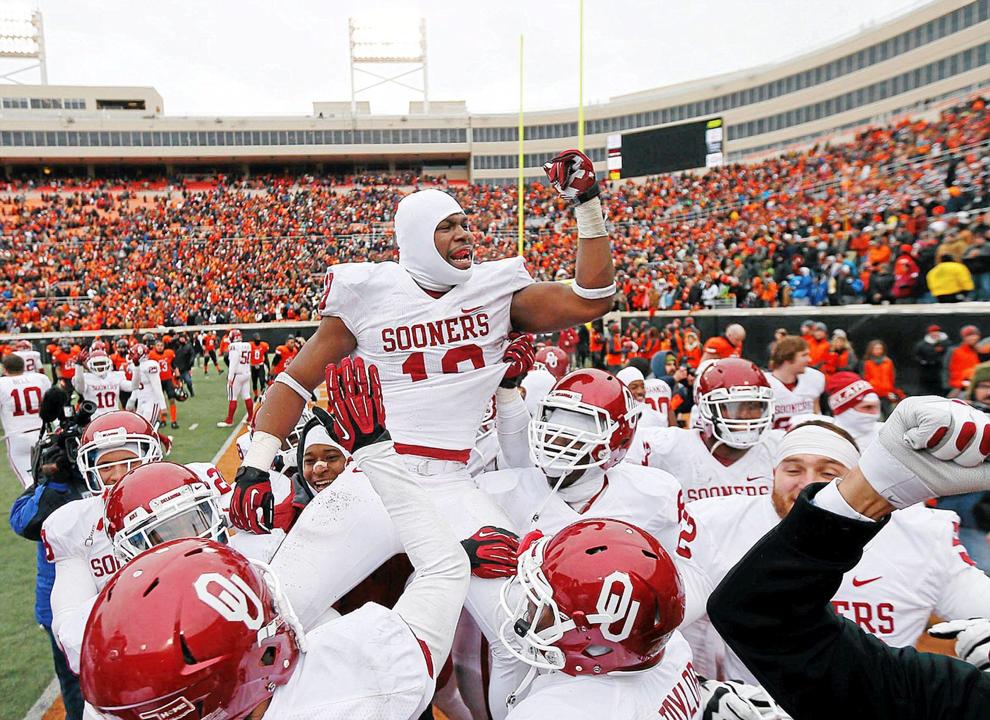 Nov. 24, 2012: No. 13 Oklahoma 51, No. 21 Oklahoma State 48 (OT)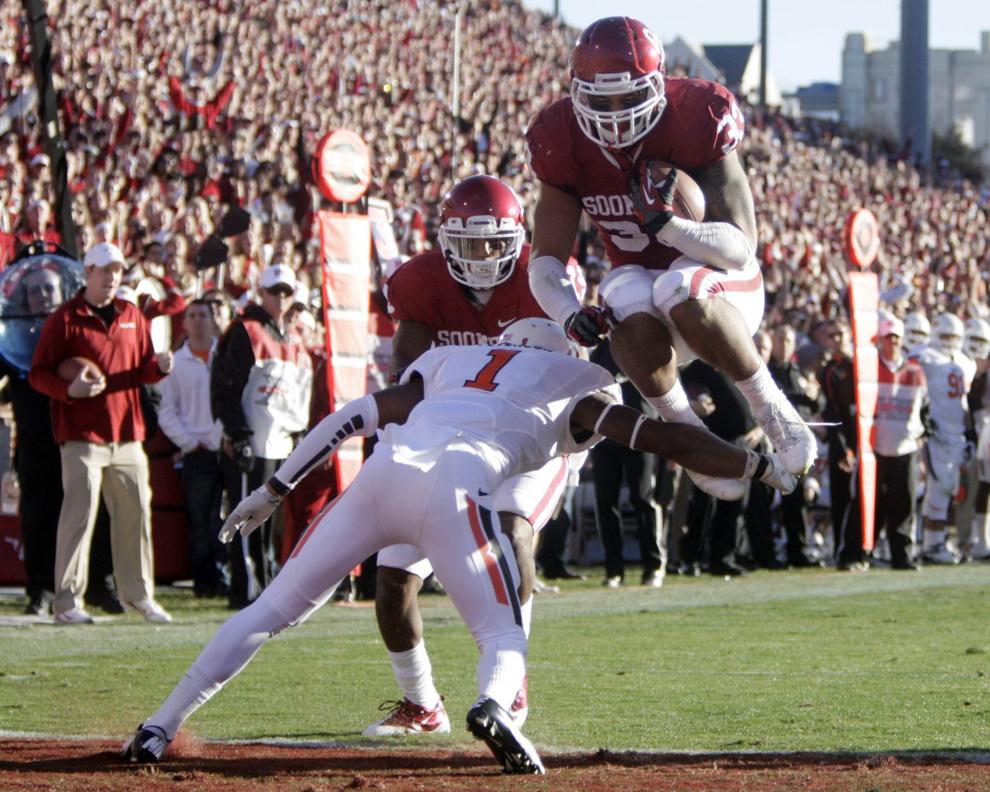 Dec. 3, 2011: No. 3 Oklahoma State 44, No. 10 Oklahoma 10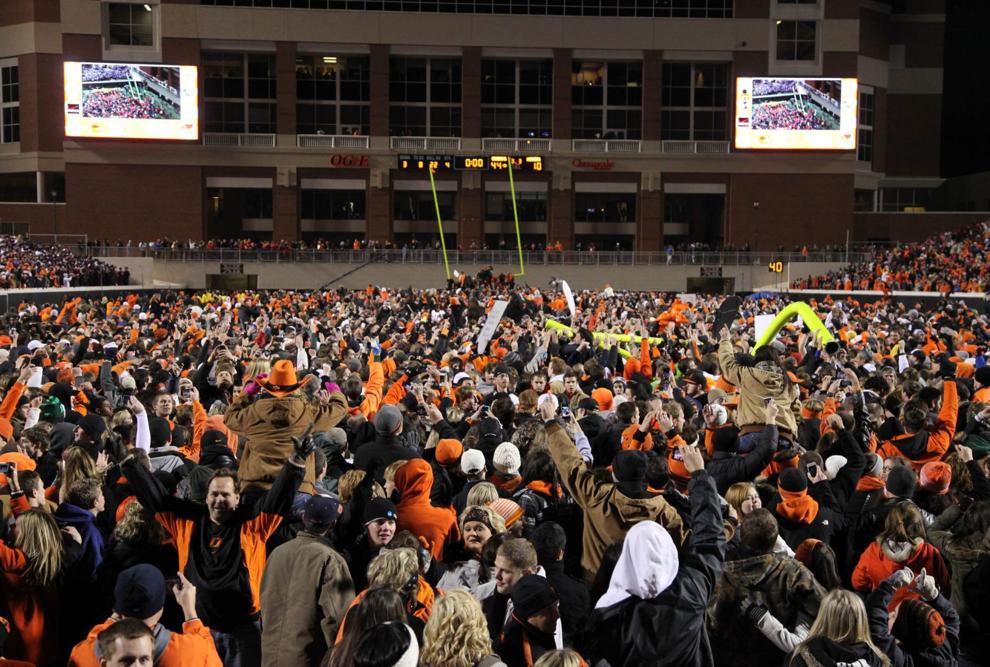 Nov. 27, 2010: No. 14 Oklahoma 47, No. 10 Oklahoma State 41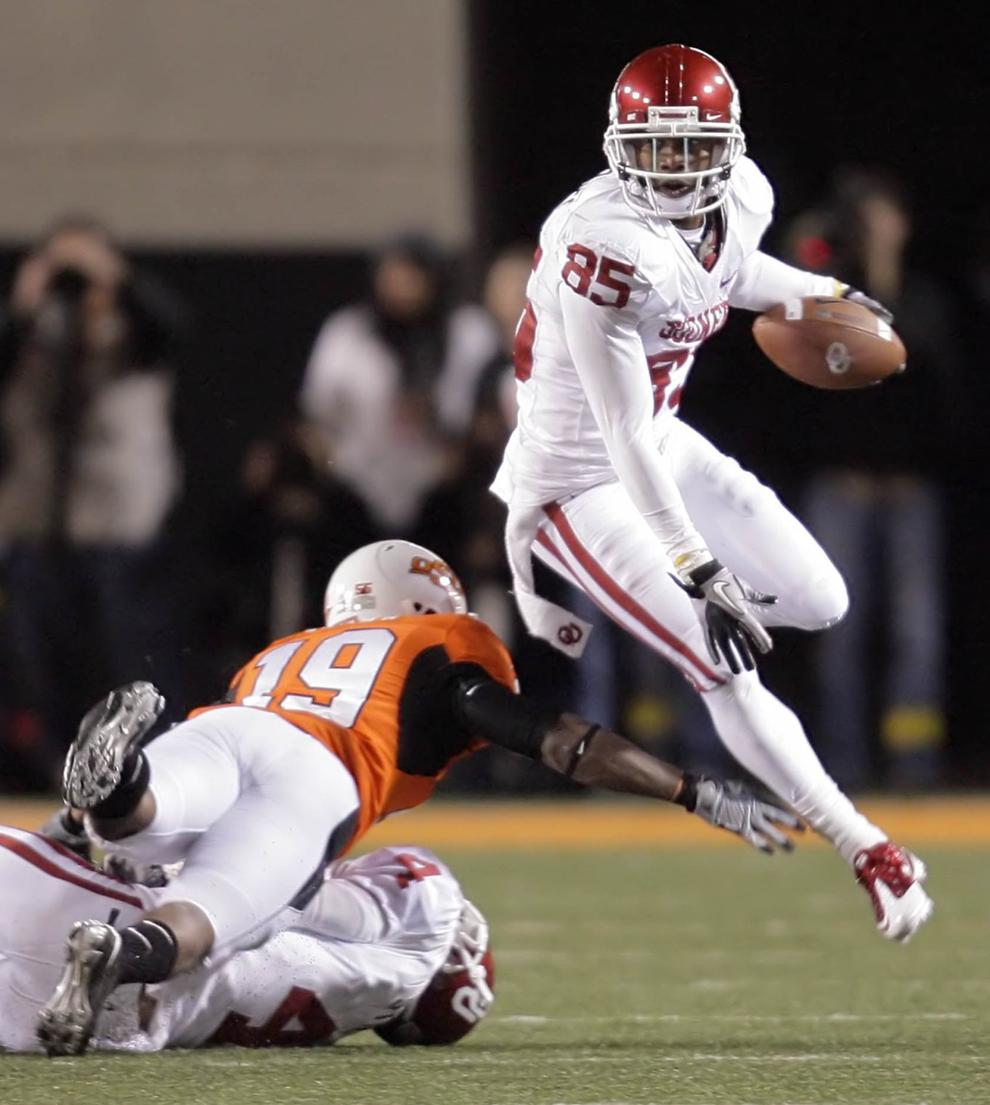 Nov. 28, 2009: Oklahoma 27, No. 12 Oklahoma State 0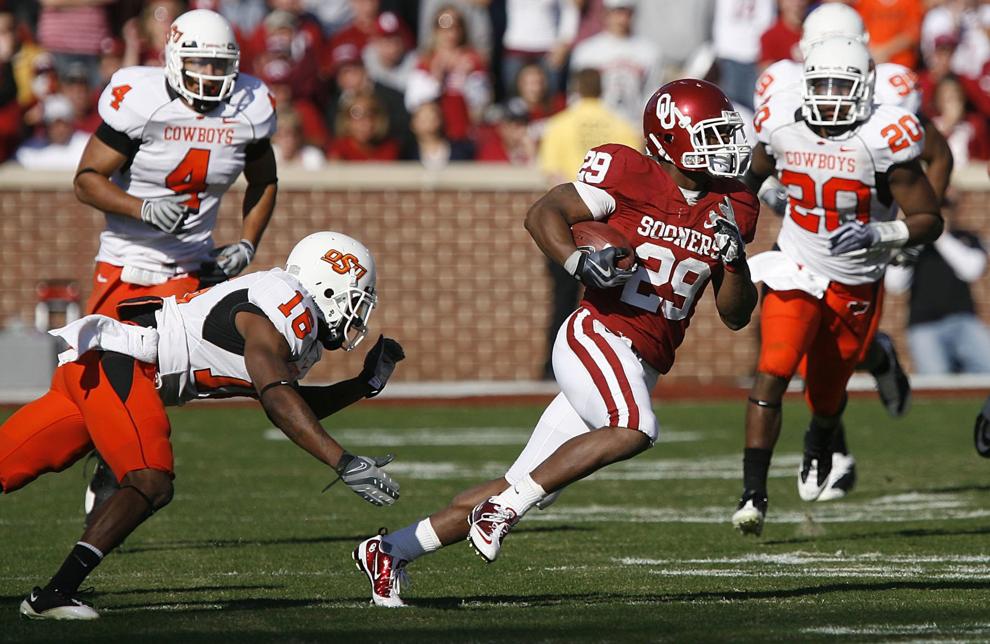 Nov. 29, 2008: No. 3 Oklahoma 61, No. 11 Oklahoma State 41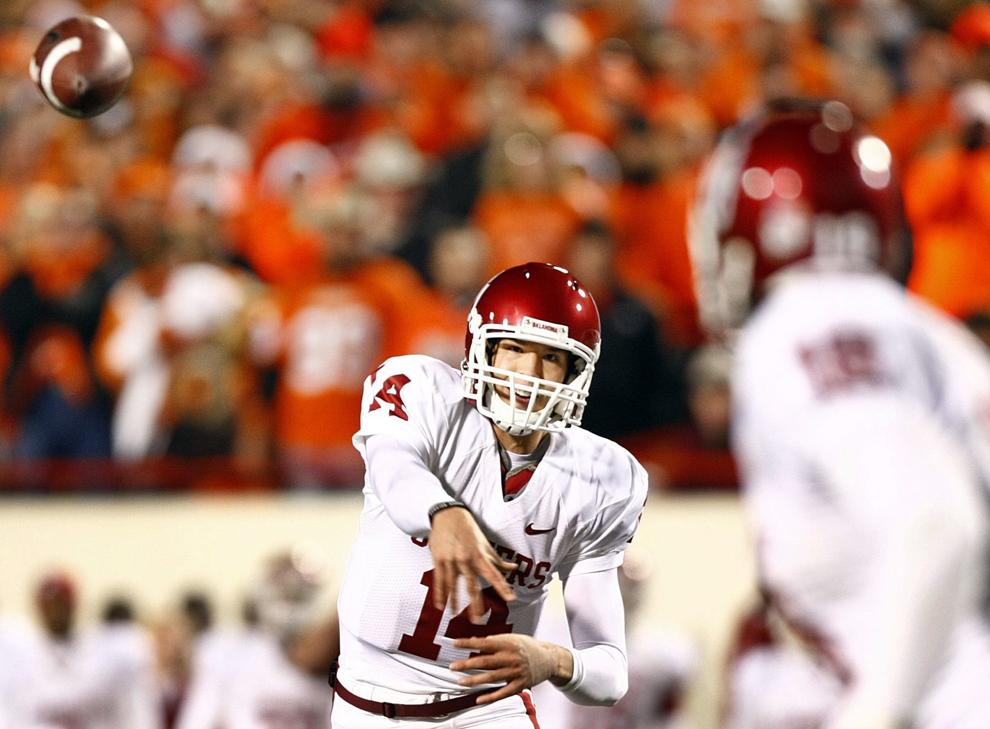 Nov. 24, 2007: No. 10 Oklahoma 49, Oklahoma State 17
Nov. 25, 2006: No. 13 Oklahoma 27, Oklahoma State 21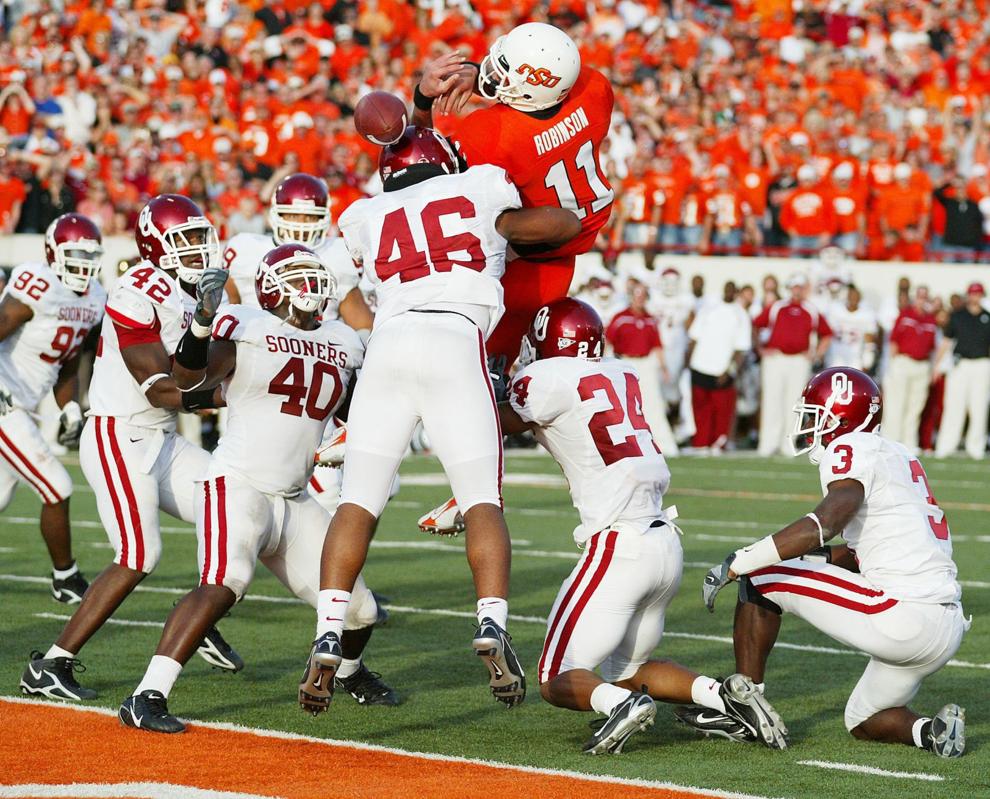 Nov. 26, 2005: Oklahoma 42, Oklahoma State 14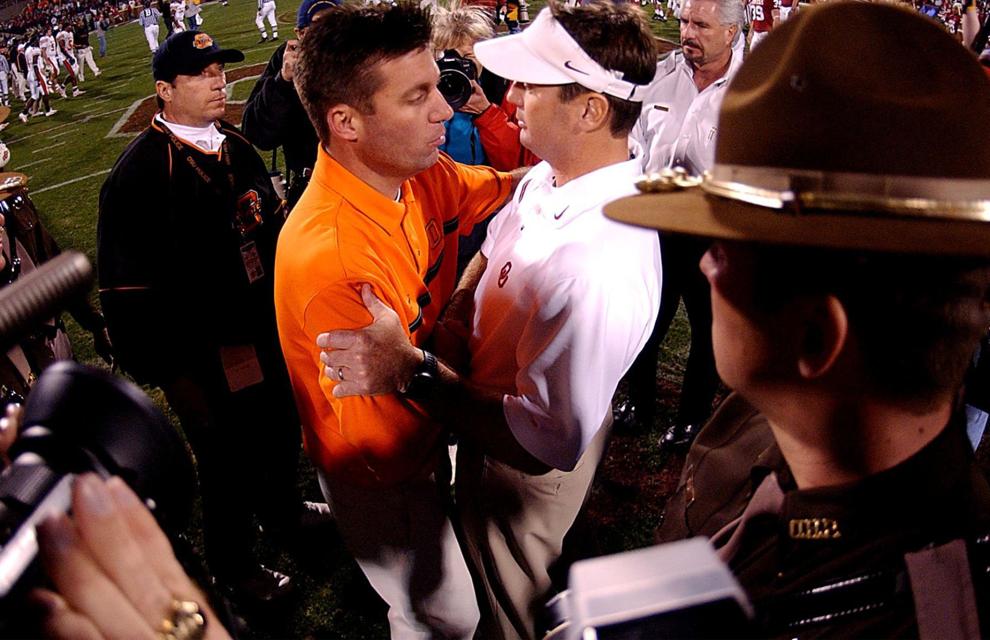 Oct. 30, 2004: No. 2 Oklahoma 38, No. 20 Oklahoma State 35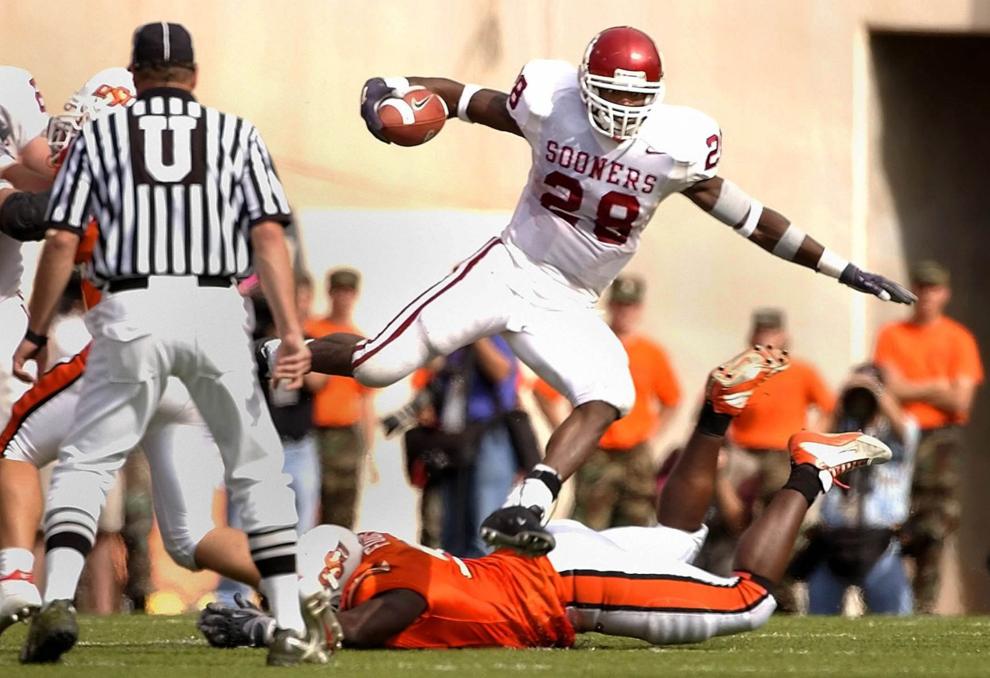 Nov. 1, 2003: No. 1 Oklahoma 52, No. 14 Oklahoma State 9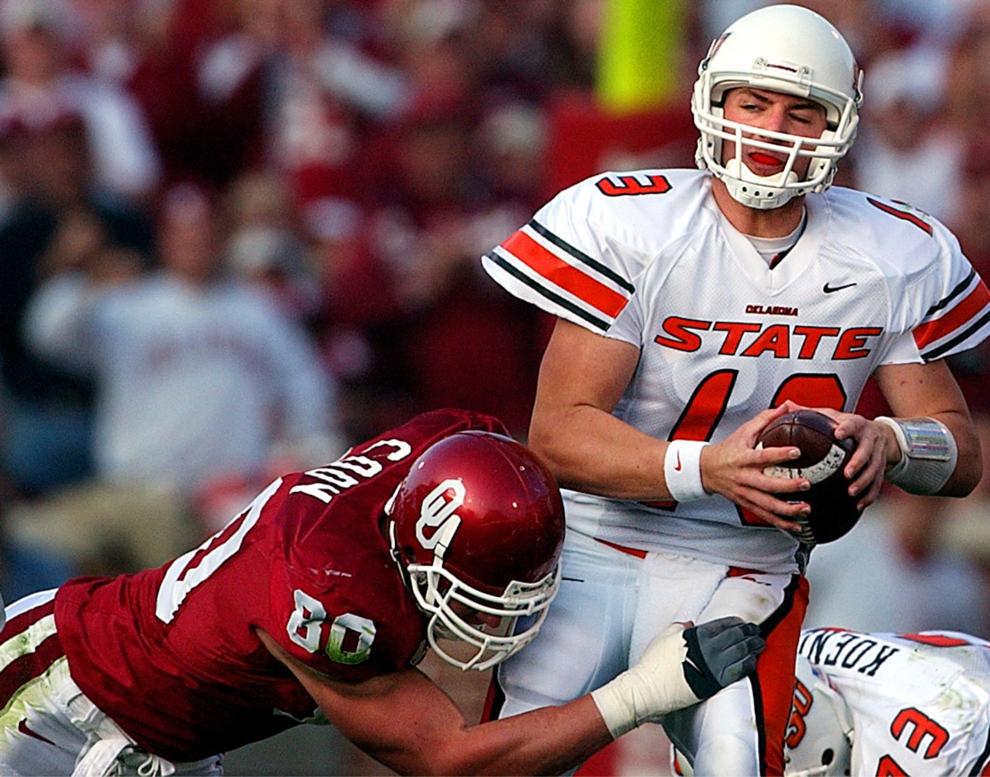 Nov. 30, 2002: Oklahoma State 38, No. 3 Oklahoma 28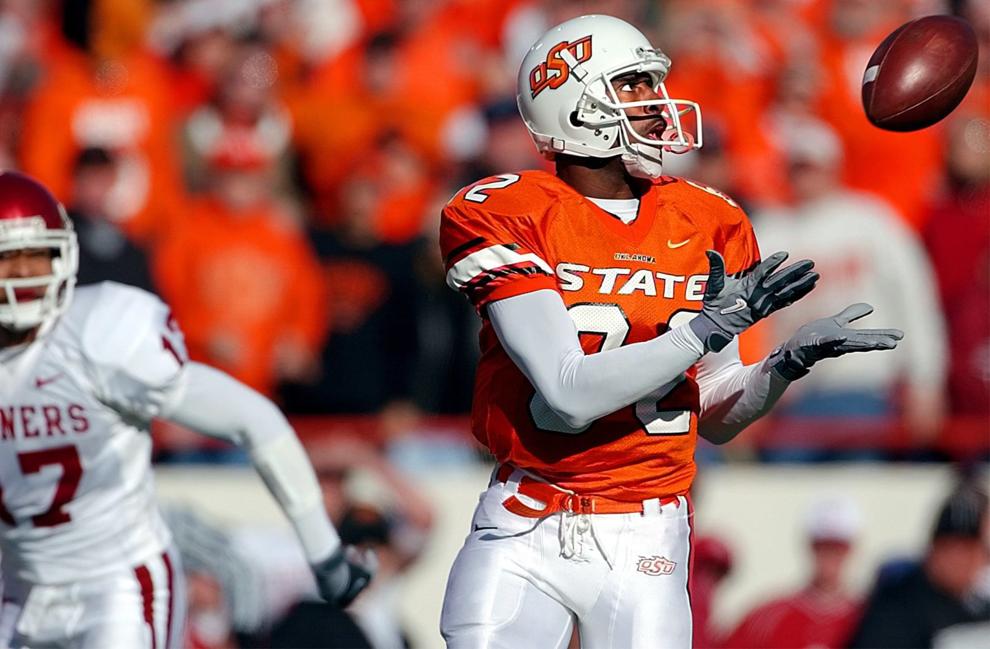 Nov. 24, 2001: Oklahoma State 16, No. 4 Oklahoma 13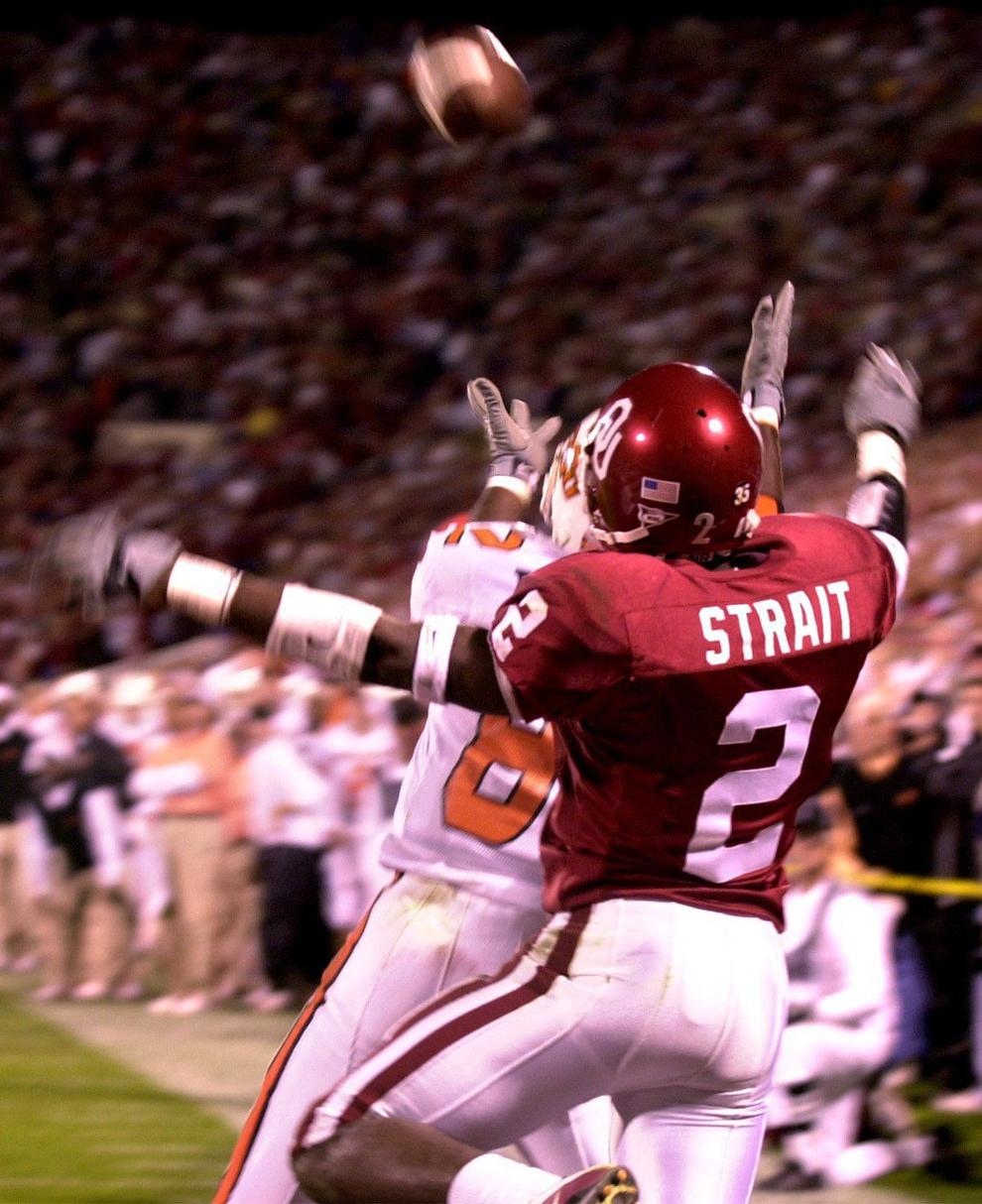 Nov. 25, 2000: No. 1 Oklahoma 12, Oklahoma State 7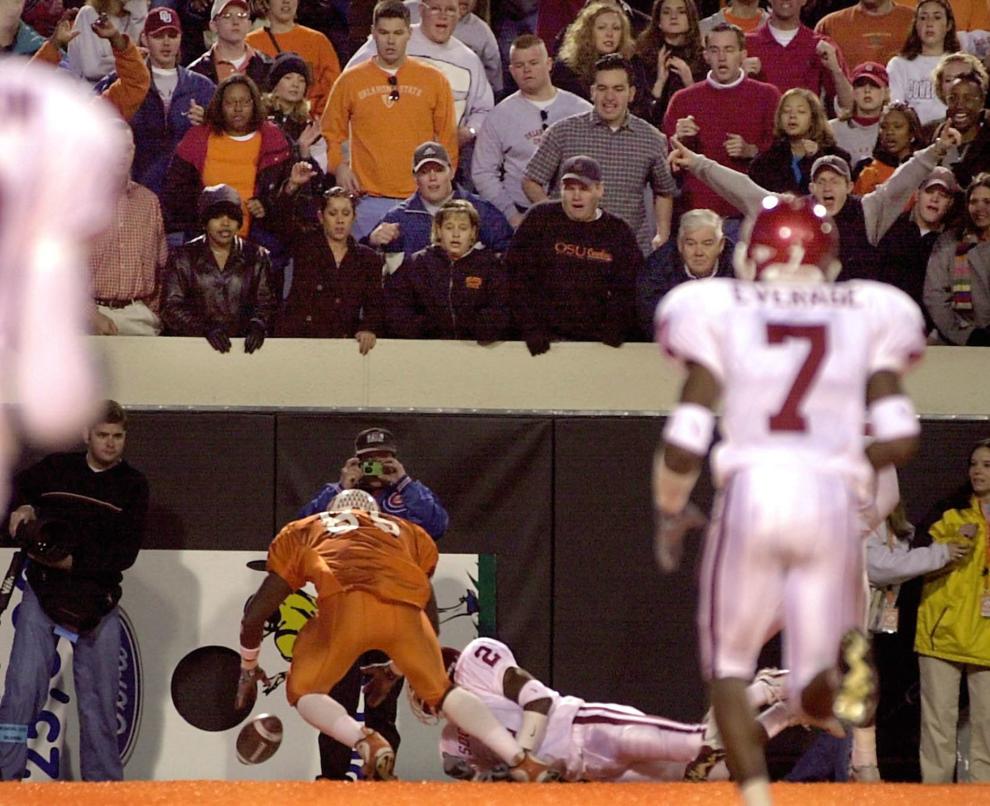 Nov. 27, 1999: Oklahoma 44, Oklahoma State 7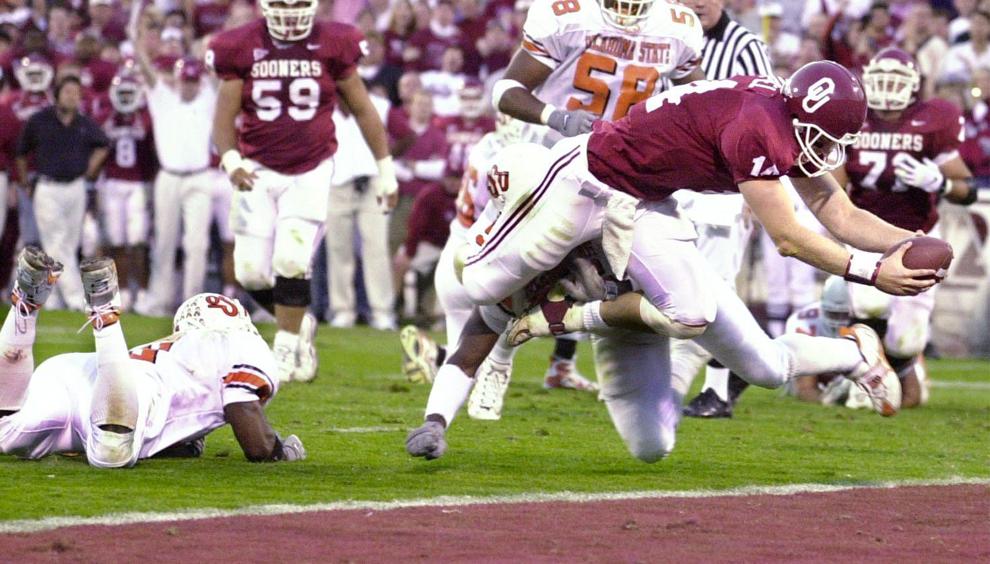 Oct. 24, 1998: Oklahoma State 41, Oklahoma 26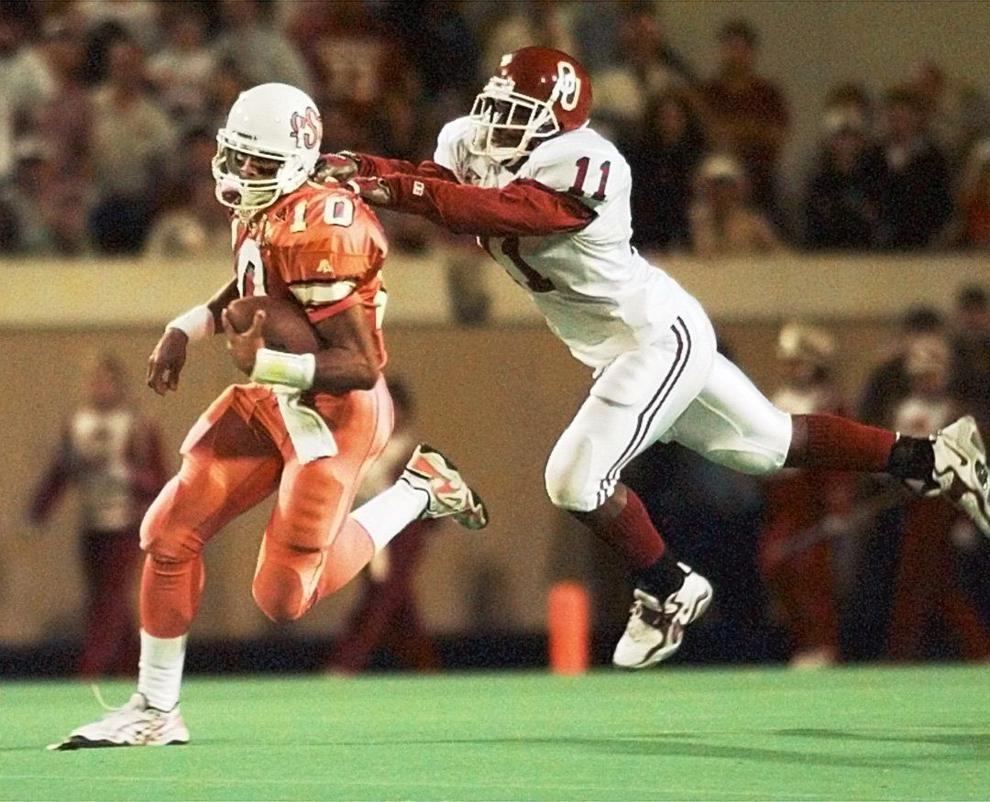 Nov. 8, 1997: No. 25 Oklahoma State 30, Oklahoma 7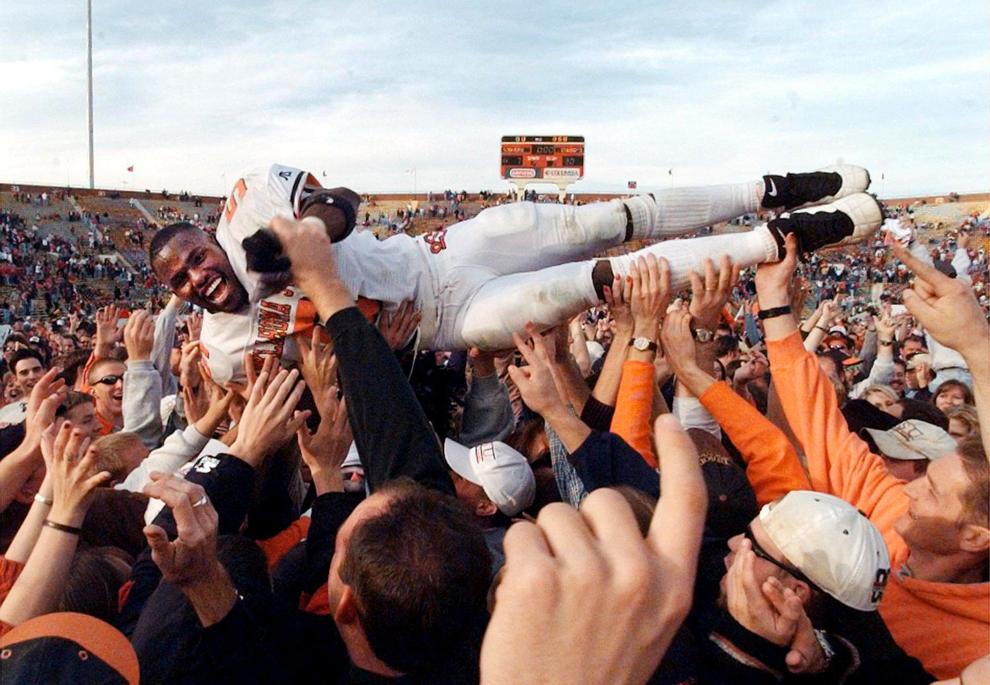 Nov. 8, 1996: Oklahoma 27, Oklahoma State 17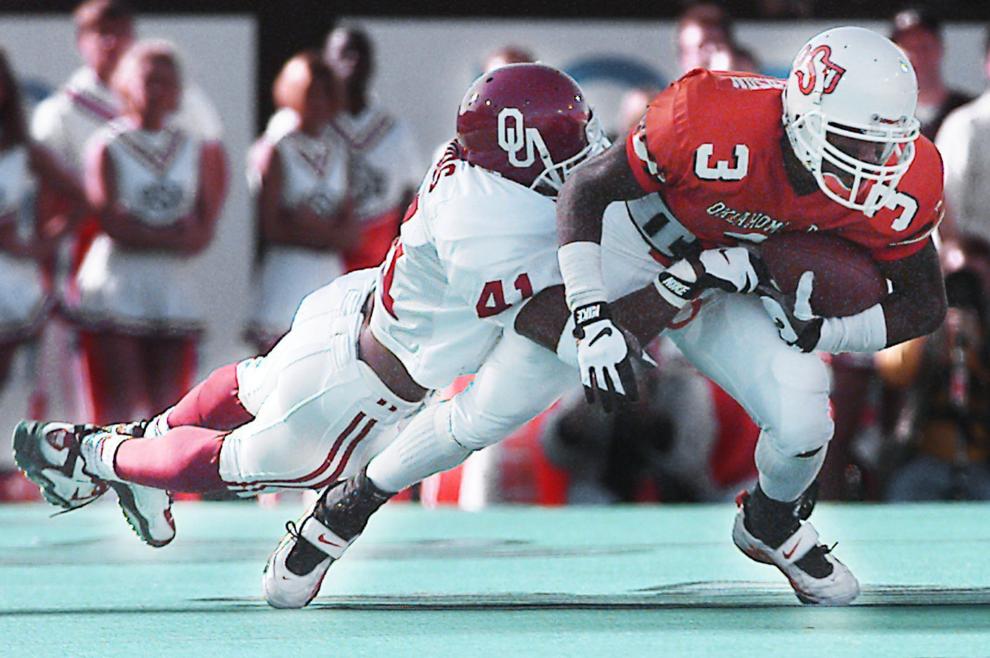 Nov. 11, 1995: Oklahoma State 12, Oklahoma 0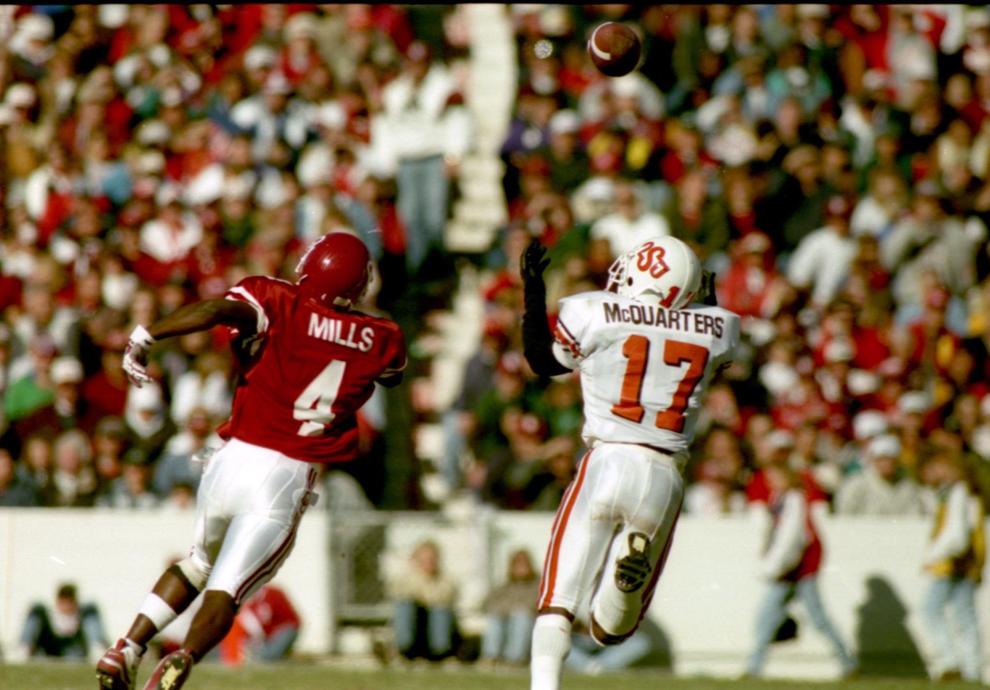 Nov. 12, 1994: Oklahoma 33, Oklahoma State 14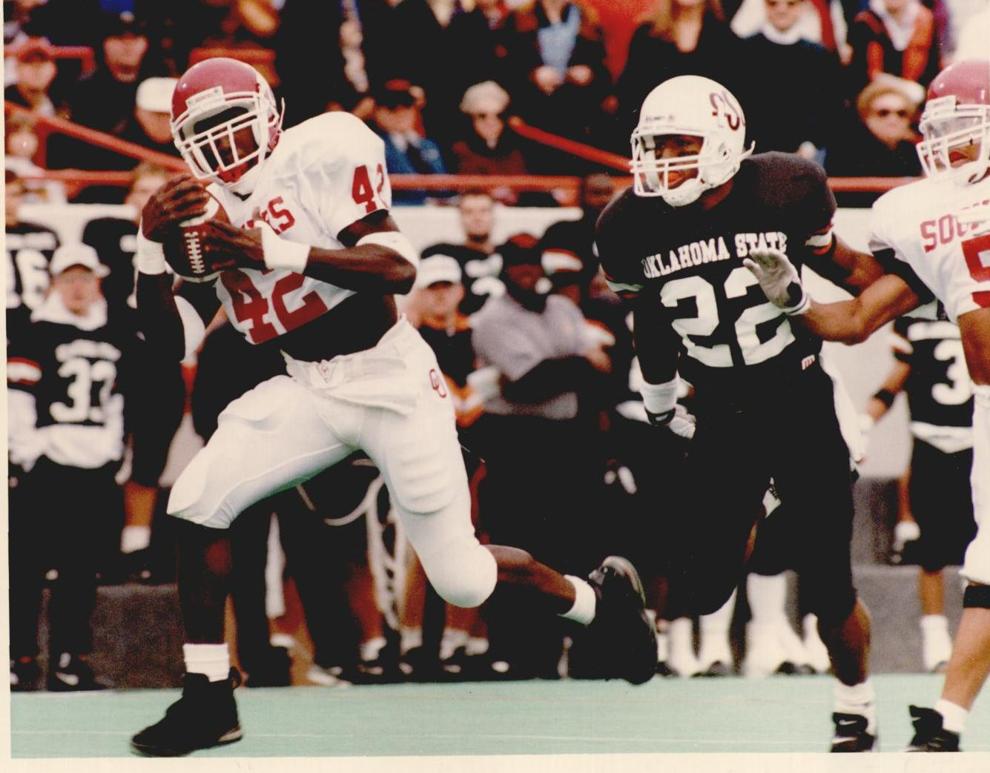 Nov. 13, 1993: No. 17 Oklahoma 31, Oklahoma 0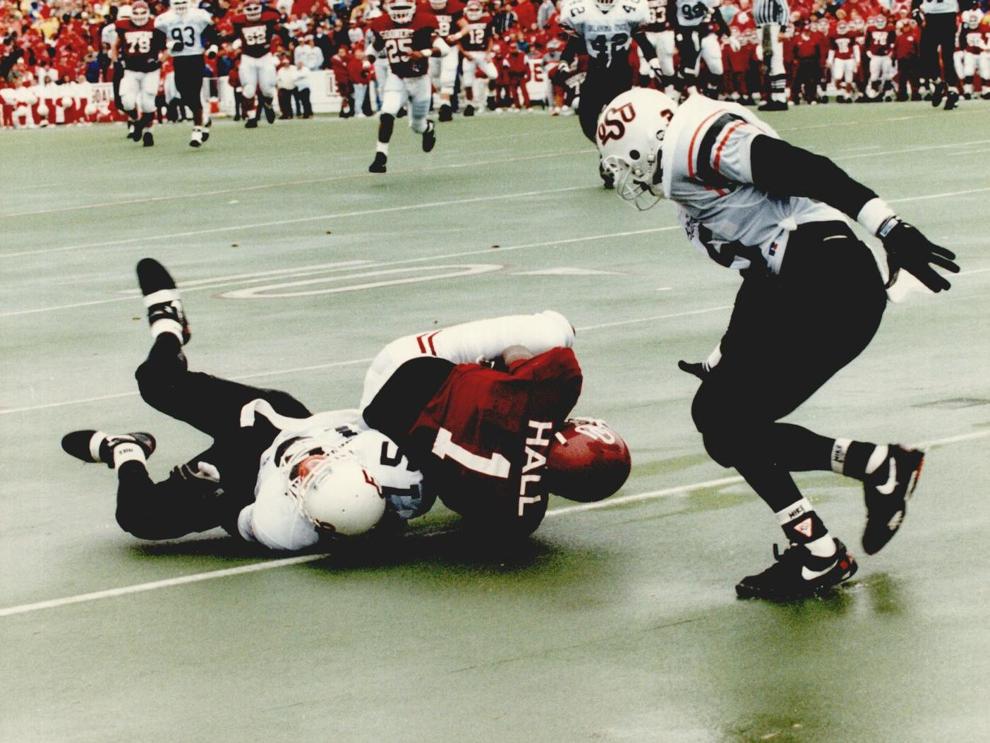 Nov. 14, 1992: Oklahoma 15, Oklahoma State 15
Nov. 16, 1991: No. 18 Oklahoma 21, Oklahoma State 6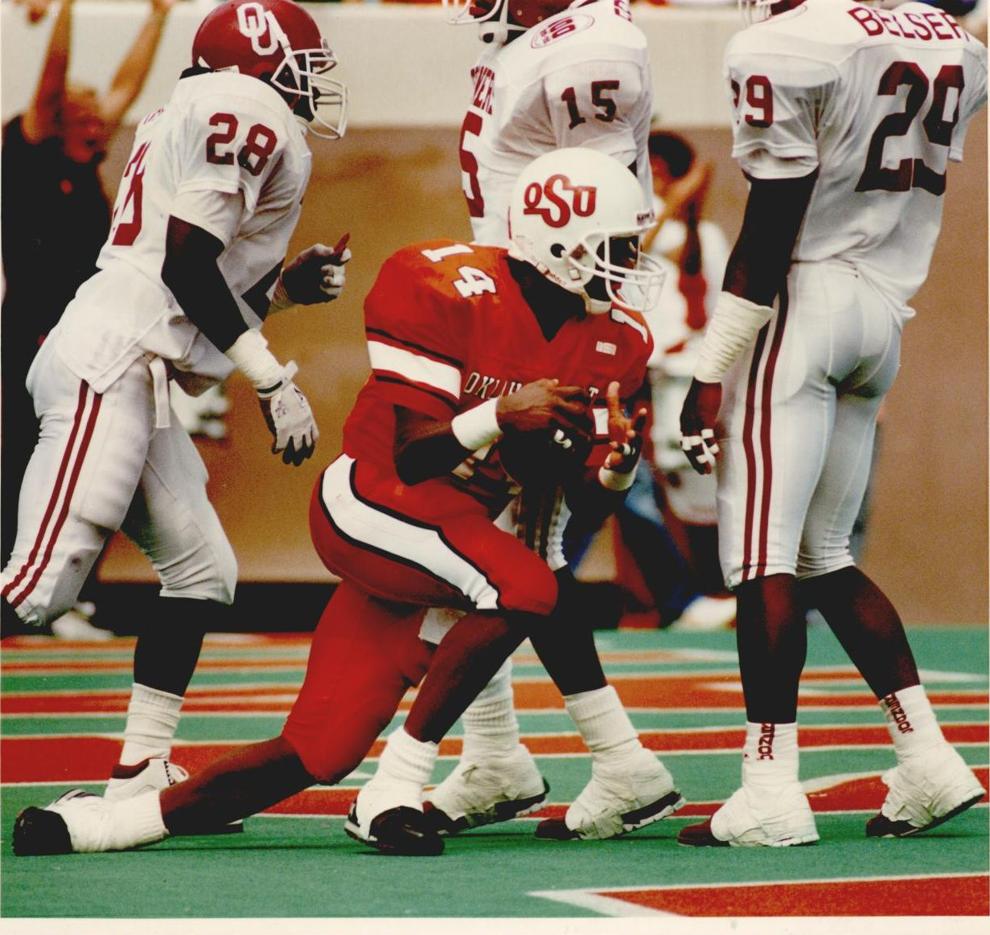 Oct. 6, 1990: No. 7 Oklahoma 31, Oklahoma State 17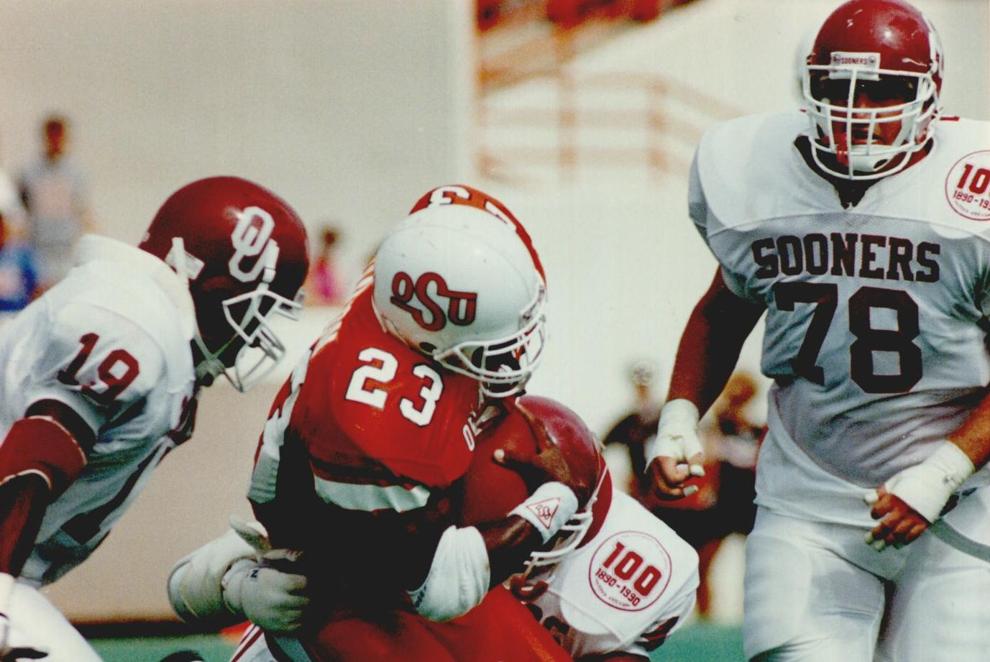 1984-1980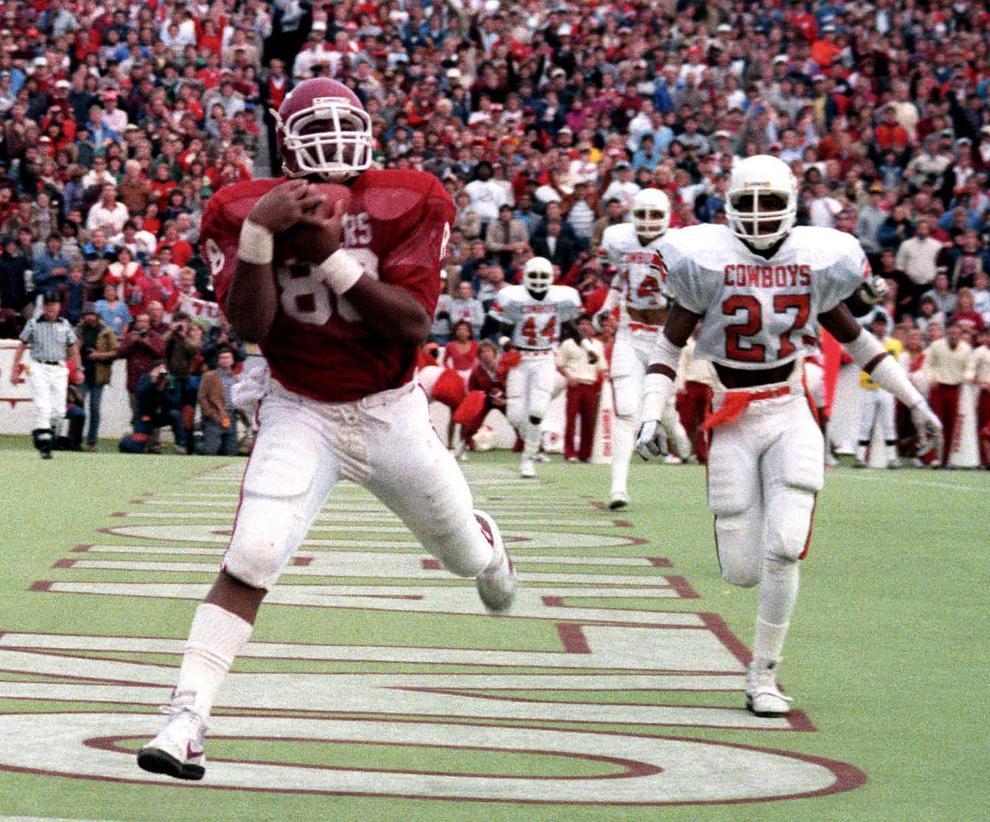 1979-1970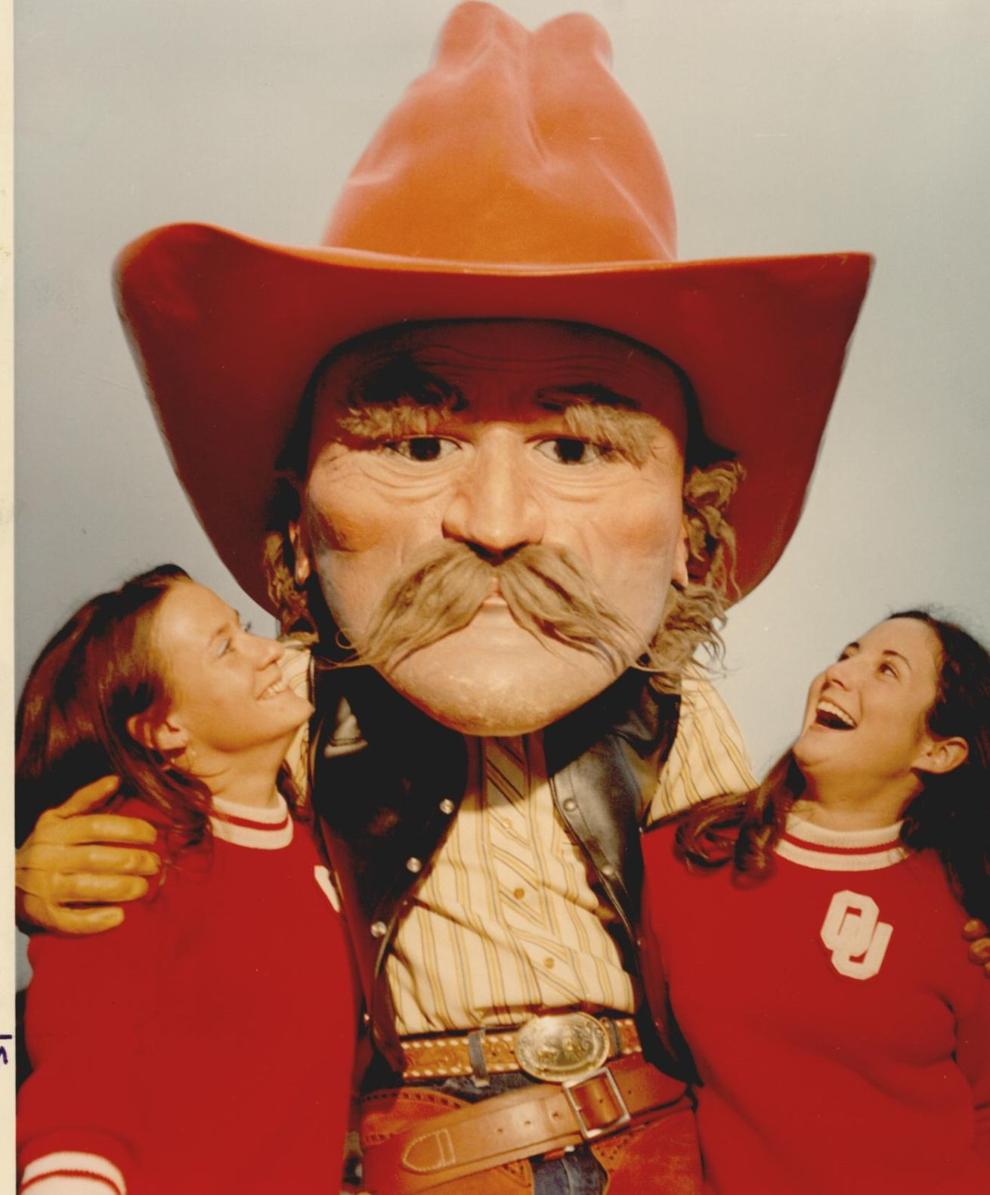 1969-1960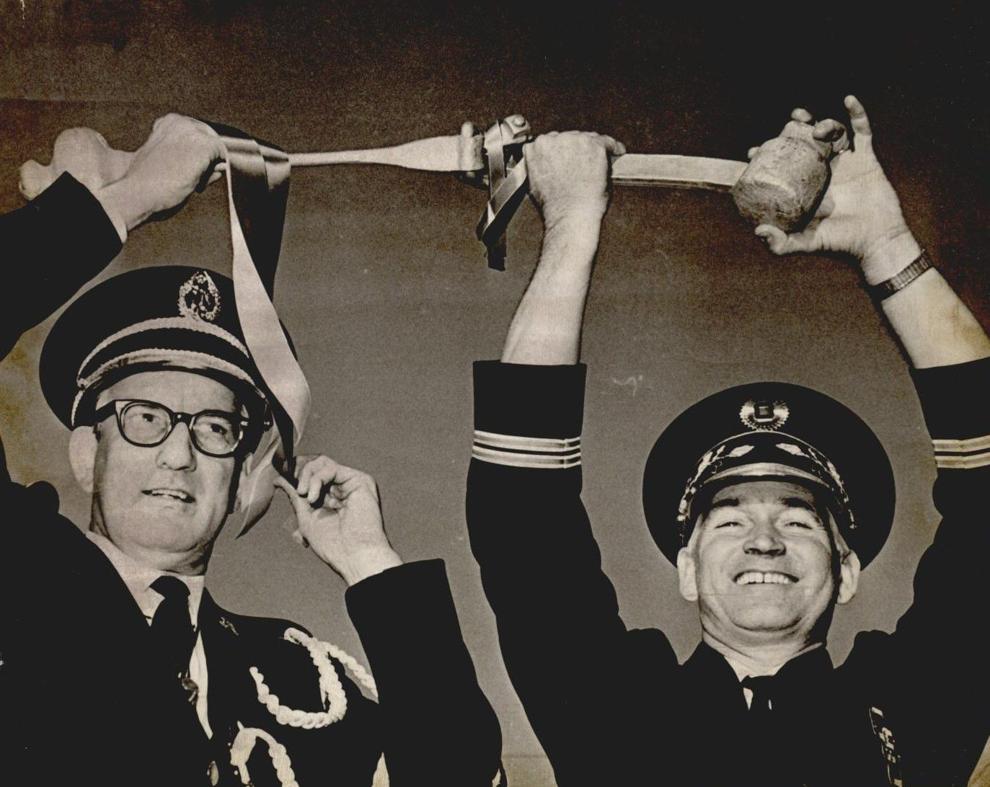 1959-1904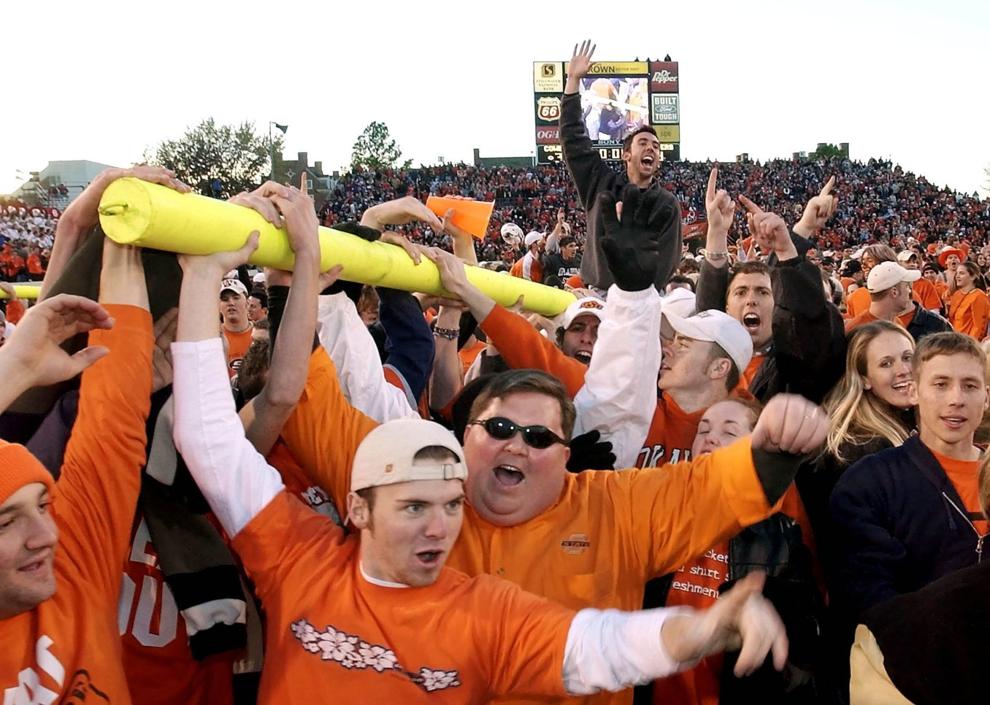 Check out our latest digital-only offer and subscribe now
July 2021 video: OU athletics director Joe Castiglione on relationship with OSU, Big 12 moving forward