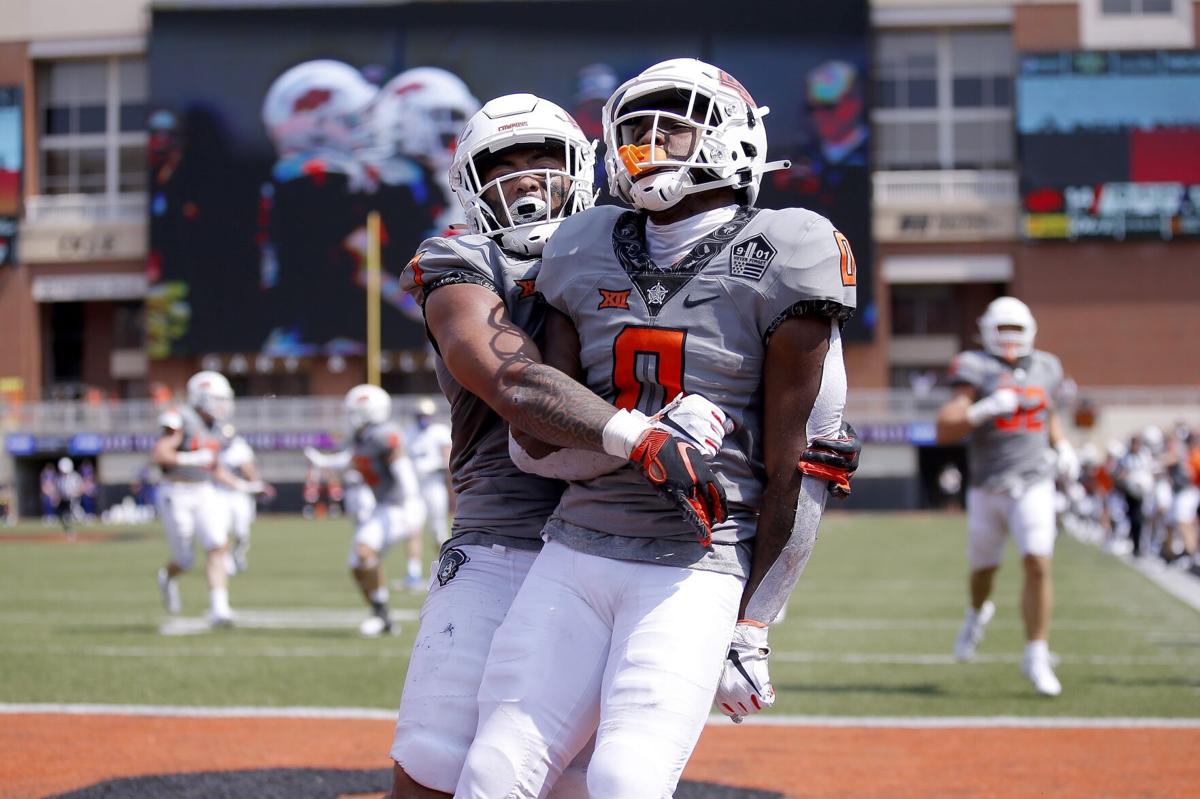 I spent Saturday in my bedroom instead of Boone Pickens Stadium because I tested positive for COVID-19 Friday morning.
Unfortunately the vaccine can't guarantee we don't catch the thing. Not with the delta variant so rampant. Not with so many among us still dead set on shunning the vaccine.
So I caught COVID and isolated. I missed covering the Oklahoma State-Tulsa game. It's the sunniest part of my job, covering college football games, but I missed OSU-TU.
It looked like a gorgeous afternoon in Stillwater. It was pretty dreary in my quarantined sick bay.
Christy lifted me the best she could from downstairs. She provided food and assistance remotely. She's still COVID free. That's a blessing.
Live streaming is, too. I watched OSU-TU on my laptop, then Iowa-Iowa State and Texas-Arkansas.
Still, stir craziness set in around the second play of Cowboys-Hurricane. It never let up.
I wrote an OSU column but in relation to Friday's Big 12 Conference expansion and not Saturday's victory over TU. I prefer Saturday columns to be about games. I prefer Saturday in general to be about games, getting out and seeing games, because that brings me joy.
Here was a Saturday full of games but void of joy.
My problems are trivial, I realize, compared to the suffering this virus has wrought. And yet it feels irresponsible to brush aside my mild breakthrough case and not use it to plead.
Please, folks, I beg you. Get vaccinated if you haven't already. Wear a mask around people in schools, offices and stores.
I was vaccinated. I wear a mask into those places. My catching the virus shows how potent COVID remains, not how weak protections have become.
Protect yourself. Be mindful of others, especially the children still waiting for their vaccinations and those among us with preexisting medical issues. Be mindful of overrun hospitals, of people clinging to ventilators inside them, of COVID's dastardly trickle down.
Be mindful that even mild breakthrough cases have a trickle down. It means contacting family members, friends and colleagues you have been around. It signals widespread concern and inconvenience.
Forget mandates, freedoms, politics and ideologies. Just do right. For your sake and those around you.
Never mind my one lousy Saturday. It's been, what, 18 months since the pandemic hit us?
That's way too damn long to be miserable.
Now you know what made me cry last week. Thankfully there were lighter moments mixed in ...
This made me laugh
I did some OU-Nebraska research last week with the 1971 Game of the Century anniversary upon us. I still have a file from the Game of the Century reunion the night before the 2008 Sooners-Huskers game in Norman.
The most famous play from that 50-year-old epic remains Johnny Rodgers' 72-yard punt return for a touchdown to open the scoring. Greg Pruitt, OU's quicksilver version of Rodgers, was among several Sooners to miss a tackle at the start of Rodgers' return.
Pruitt and Rodgers eventually became friends. They yukked it up at that '08 reunion, one of numerous sweet touches to an unforgettable night.
I had forgotten until last week, but Rodgers unleashed one of the night's best lines: "The reason Pruitt missed the tackle on the punt return was I had hyped him up too much talking s**t about him the day before."
And this made me laugh
OU defensive tackle Perrion Winfrey, asked about freshman linebacker Danny Stutsman after Saturday night's blowout of Western Carolina, got right down to it.
"He's crazy," Winfrey said as he pointed to his forehead. "He's a little cuckoo in the head."
I've always believed it takes some insanity to play high-level college football, to play linebacker in particular.
Thank you, Mr. Winfrey, for the confirmation.
This made me think
LD Brown's 98-yard kickoff return for a touchdown to spark OSU's win over Tulsa Saturday.
We don't see as many end-to-end kick returns anymore, mostly because we don't see many returns period. Kickers boom balls out of the end zone like they are 5-foot putts.
The rare occasions balls land short, players are still likely to fair catch them. Coaches would just as soon take the ball on the 25 and keep their guys safe, wise when you consider faster players make for more violent collisions every year.
Seeing anyone go the distance is a rare treat. Brown provided one in Stillwater.
He also reminded us there's still an art to the return. It isn't just catch the kick and run like Forrest Gump.
"Coach Woz drew it up," Brown said of John Wozniak, the OSU running backs coach with an extensive background in special teams.
The coach drew it up, the players carried it out.
Brown's first line of blockers cleared a lane between the 10- and 15-yard lines as a launch point. Brown raced through and was untouched until the TU 45, where Hurricane kicker Zack Long got a hand on him to barely slow his speed.
OSU's Kanion Williams started blocking TU's Tyree Carlisle at the Cowboys' 30-yard line. He didn't stop until he'd put Carlisle on his back at the TU 30.
"Before he went out there on the field," OSU's Tyler Lacy said of Williams, "he told the whole sideline to watch him block."
It takes some commitment to do what Brown did. It takes some confidence.
After Brown bobbled a kick return against Missouri State the previous Saturday, Mike Gundy went to work restoring faith.
"In practice this week coach Gundy actually took the blame," Brown revealed. "He stood up in front of the whole team and said, 'I shouldn't have put LD in that situation.'
"Knowing a coach has your back like that, man, it's like, 'Awright, let's go out there and make a play for him.'"
Brown made a play all right. It was pretty cool to see.
View from the sidelines: OSU defeats Tulsa in Stillwater
Tulsa at Oklahoma State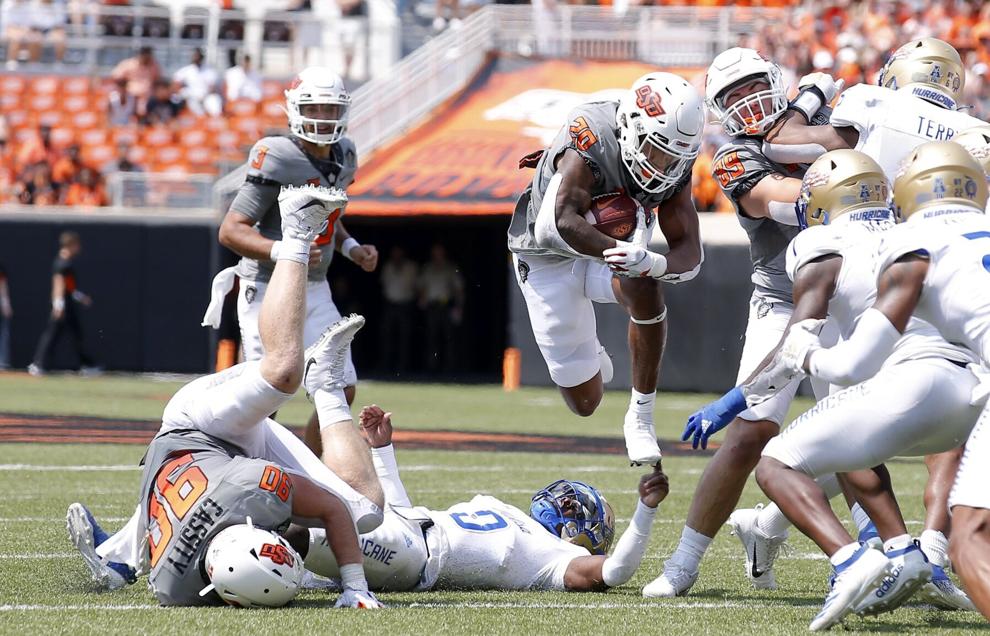 Tulsa at Oklahoma State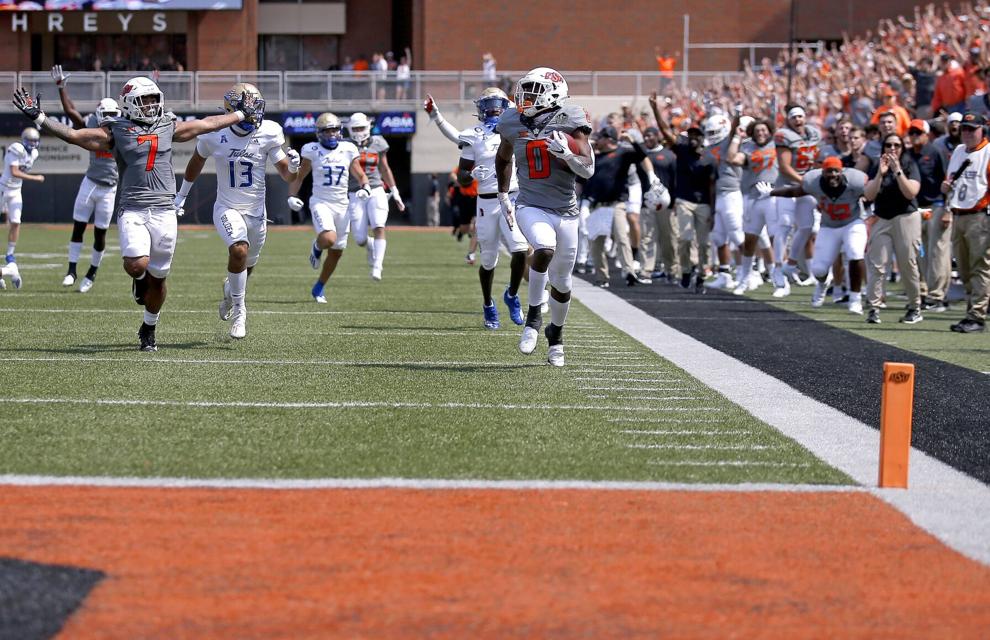 Tulsa at Oklahoma State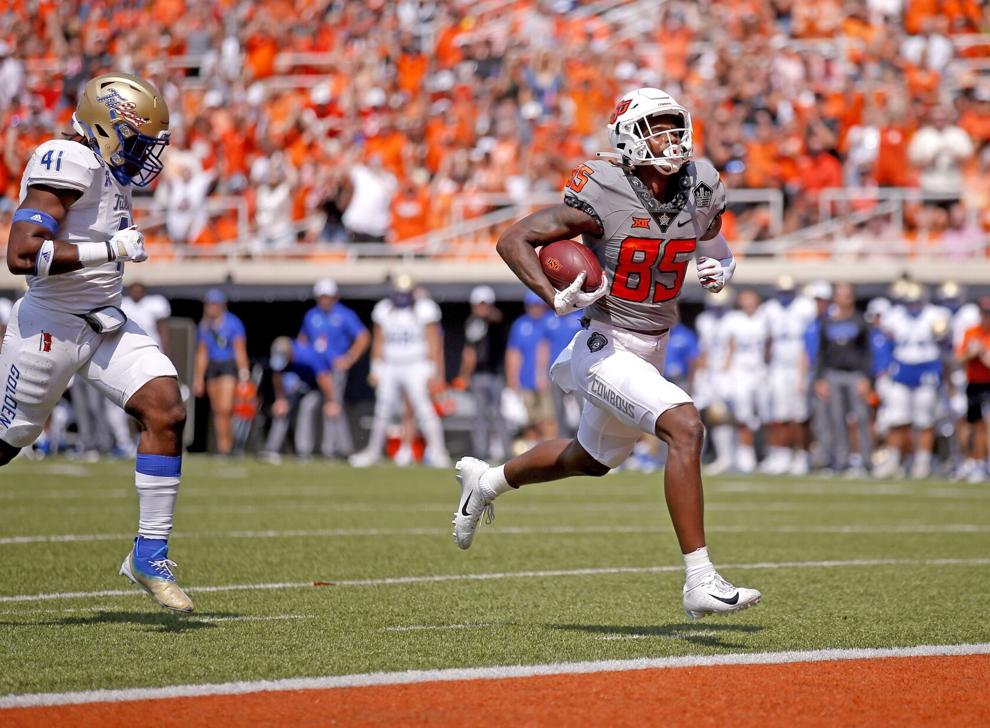 Tulsa at Oklahoma State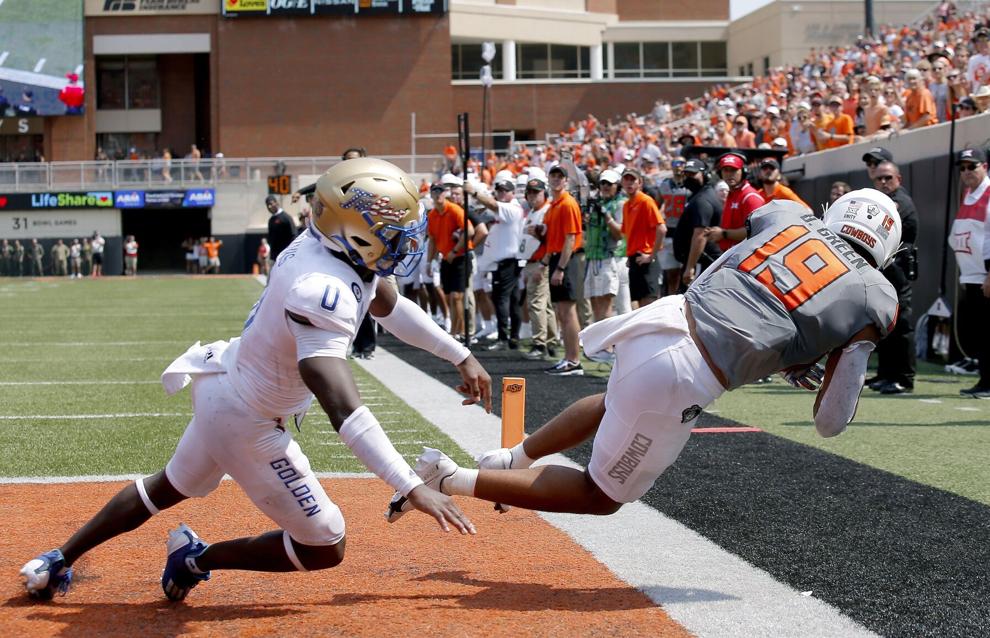 Tulsa at Oklahoma State
Tulsa at Oklahoma State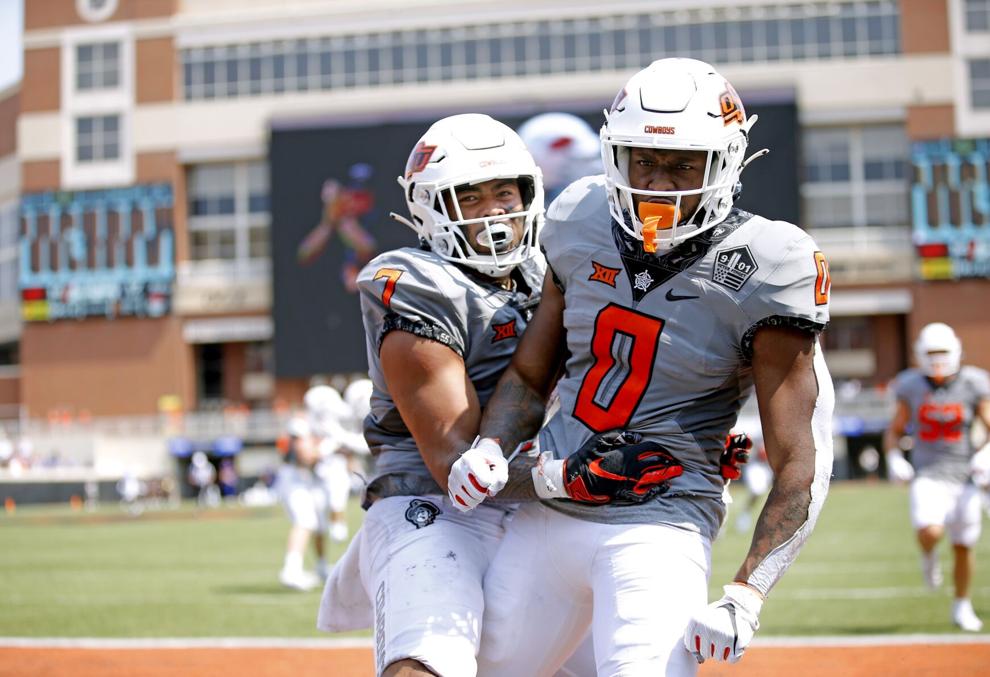 Tulsa at Oklahoma State
Tulsa at Oklahoma State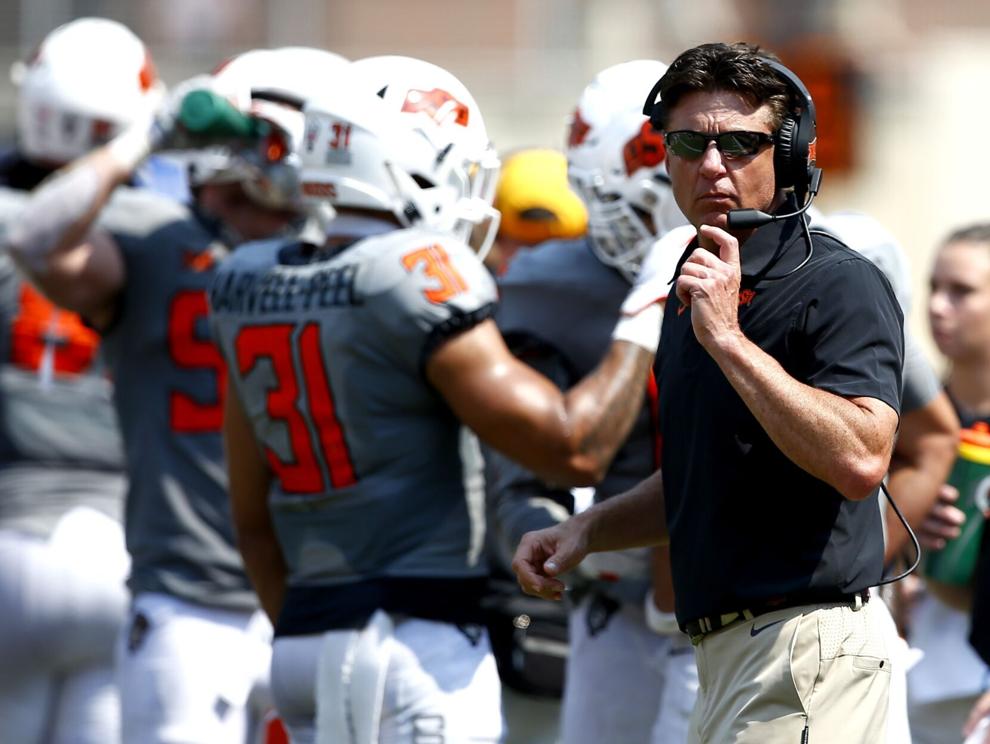 Tulsa at Oklahoma State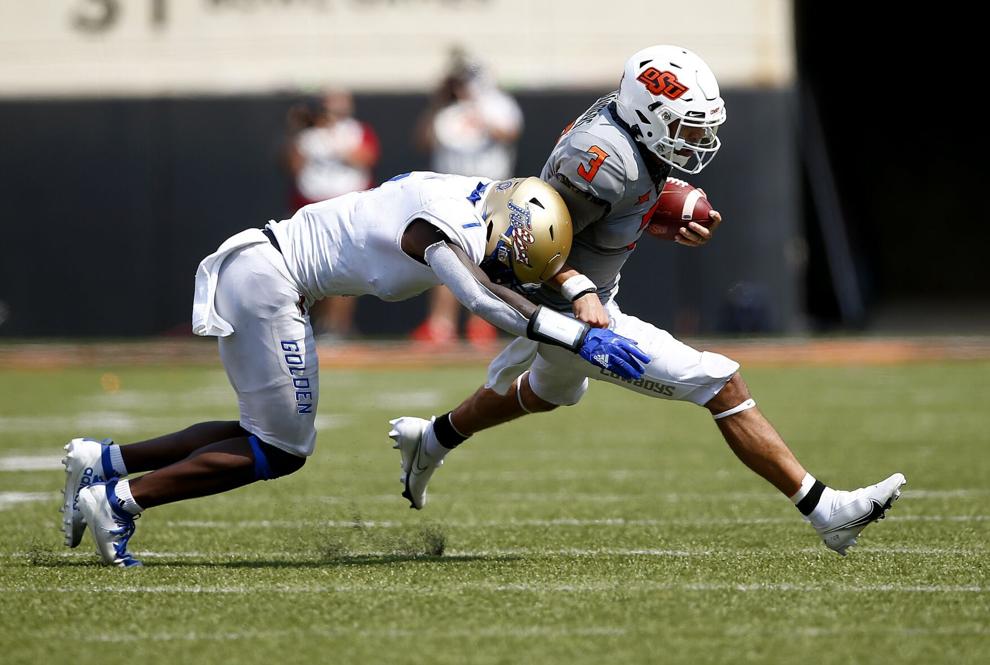 Tulsa at Oklahoma State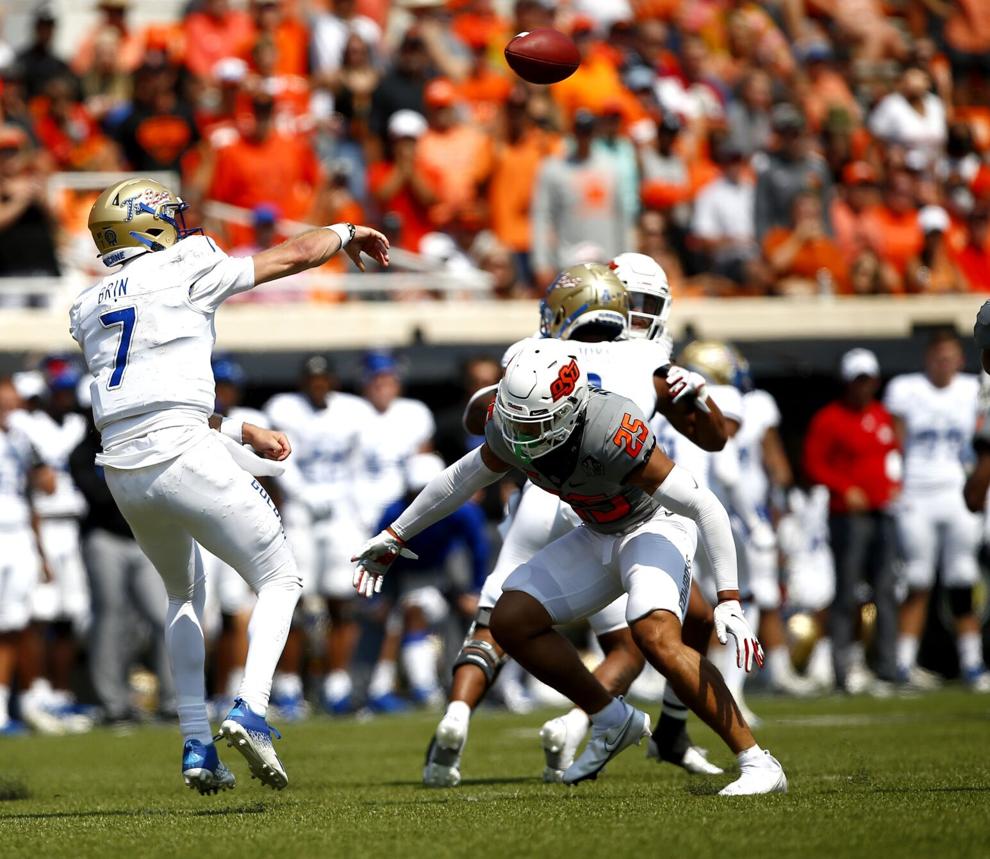 Tulsa at Oklahoma State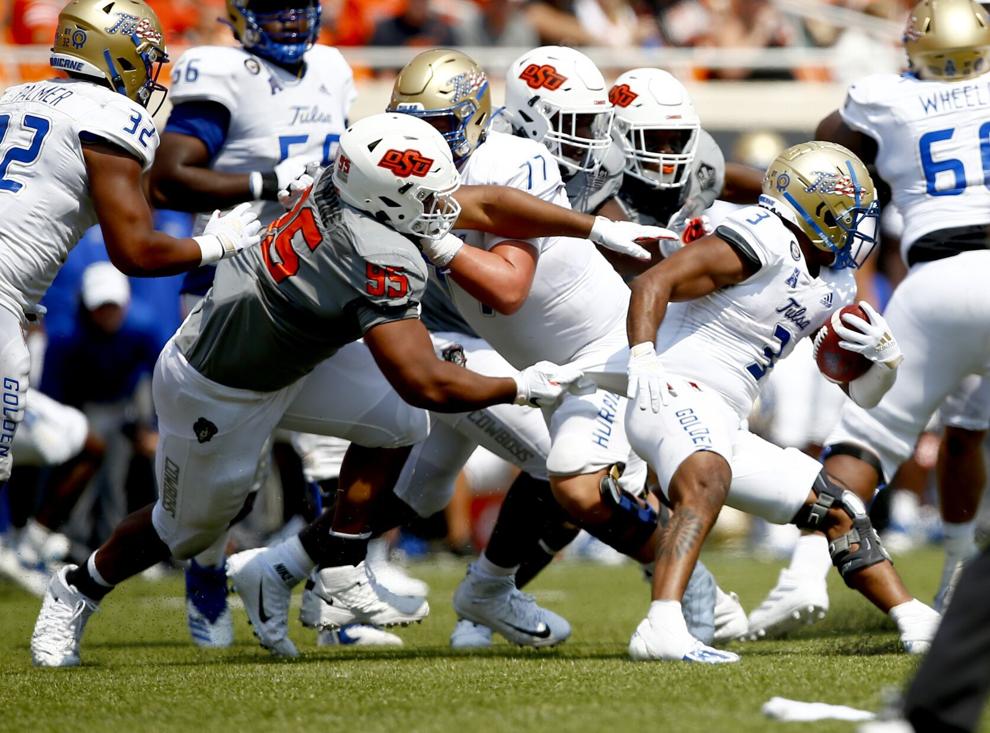 Tulsa at Oklahoma State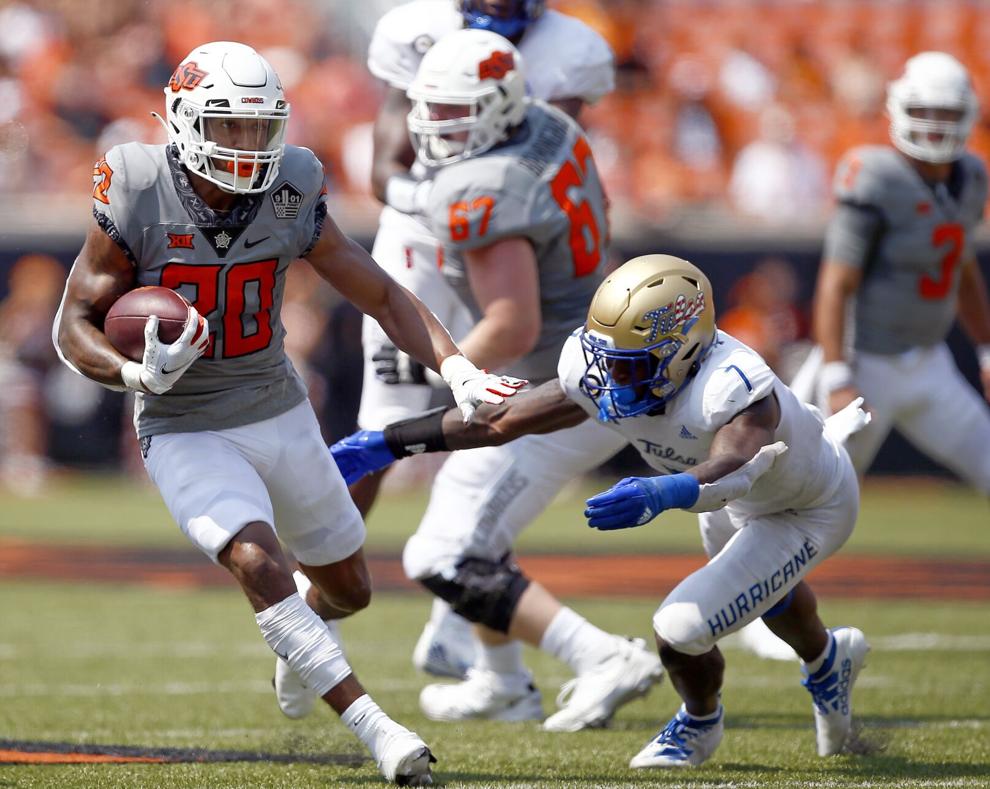 Tulsa at Oklahoma State
Tulsa at Oklahoma State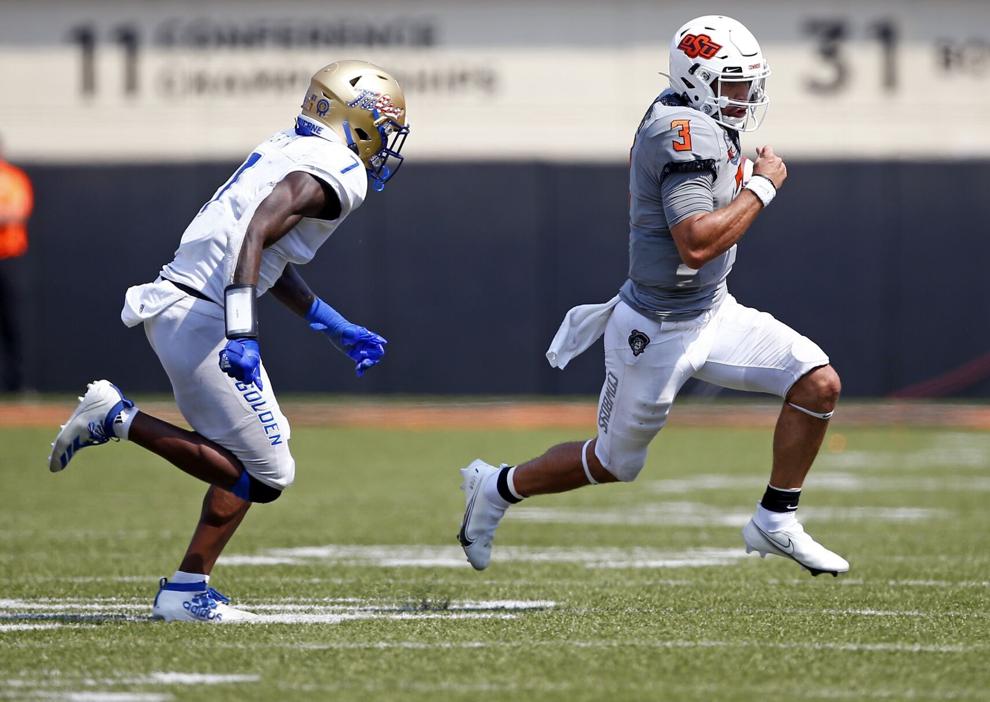 Tulsa at Oklahoma State
Tulsa at Oklahoma State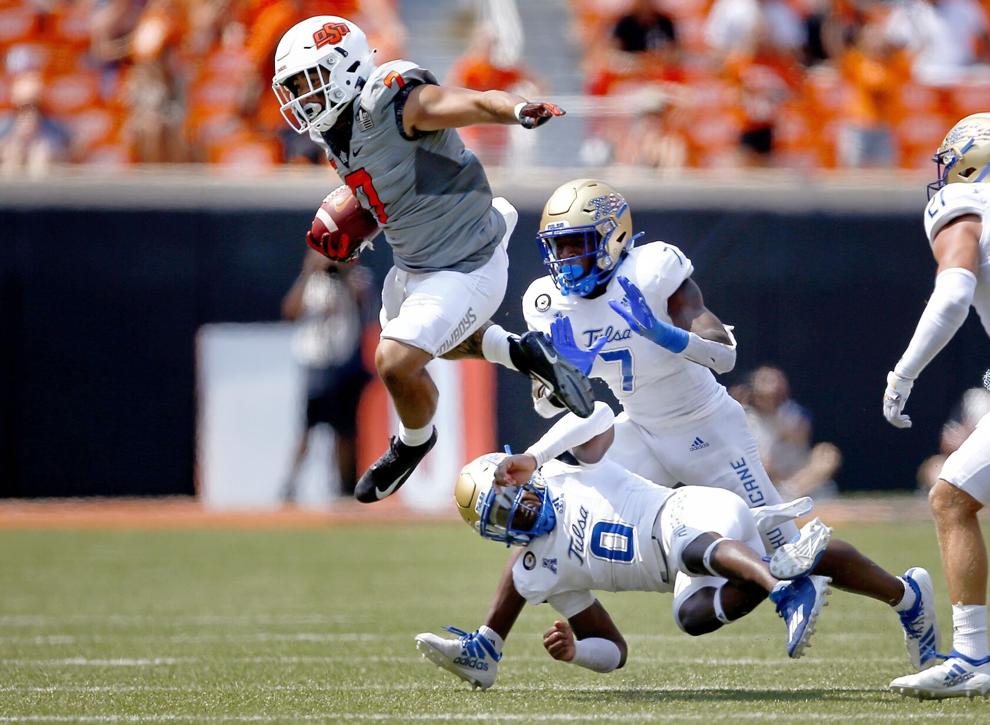 Tulsa at Oklahoma State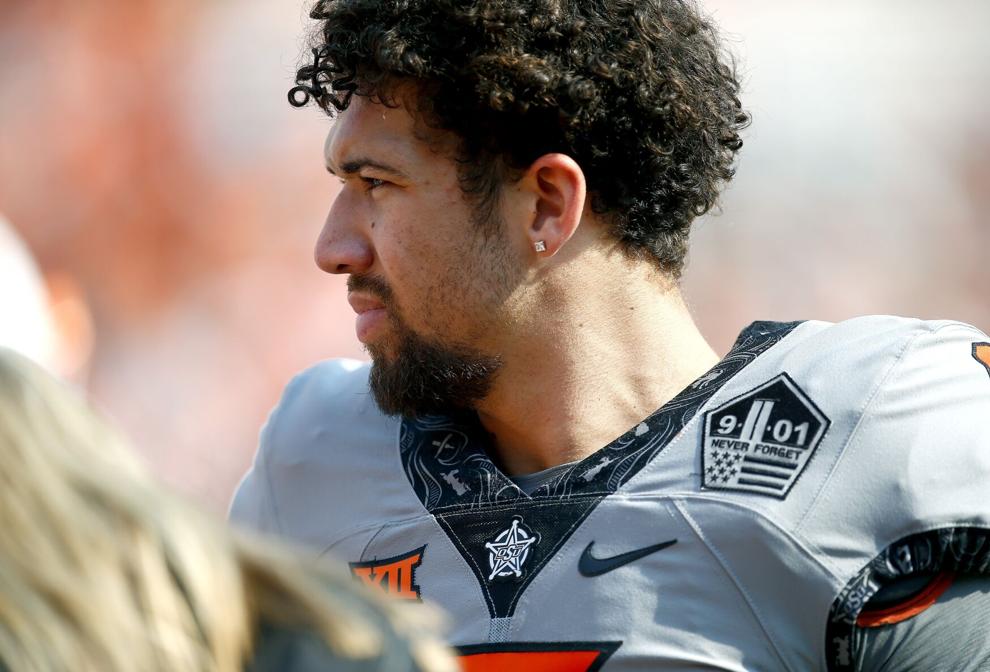 Tulsa at Oklahoma State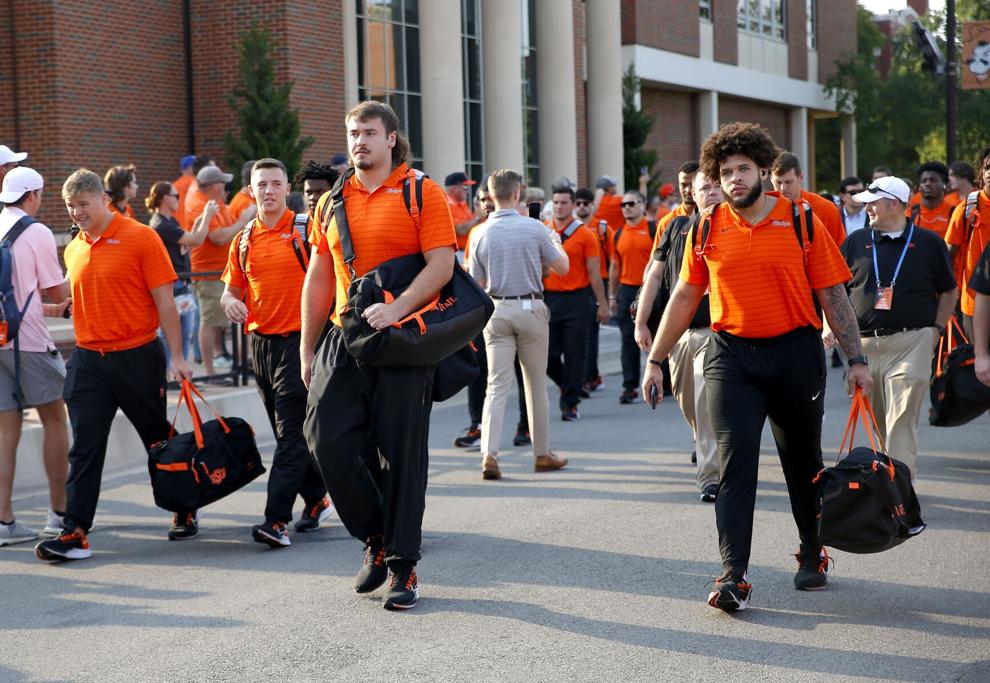 Tulsa at Oklahoma State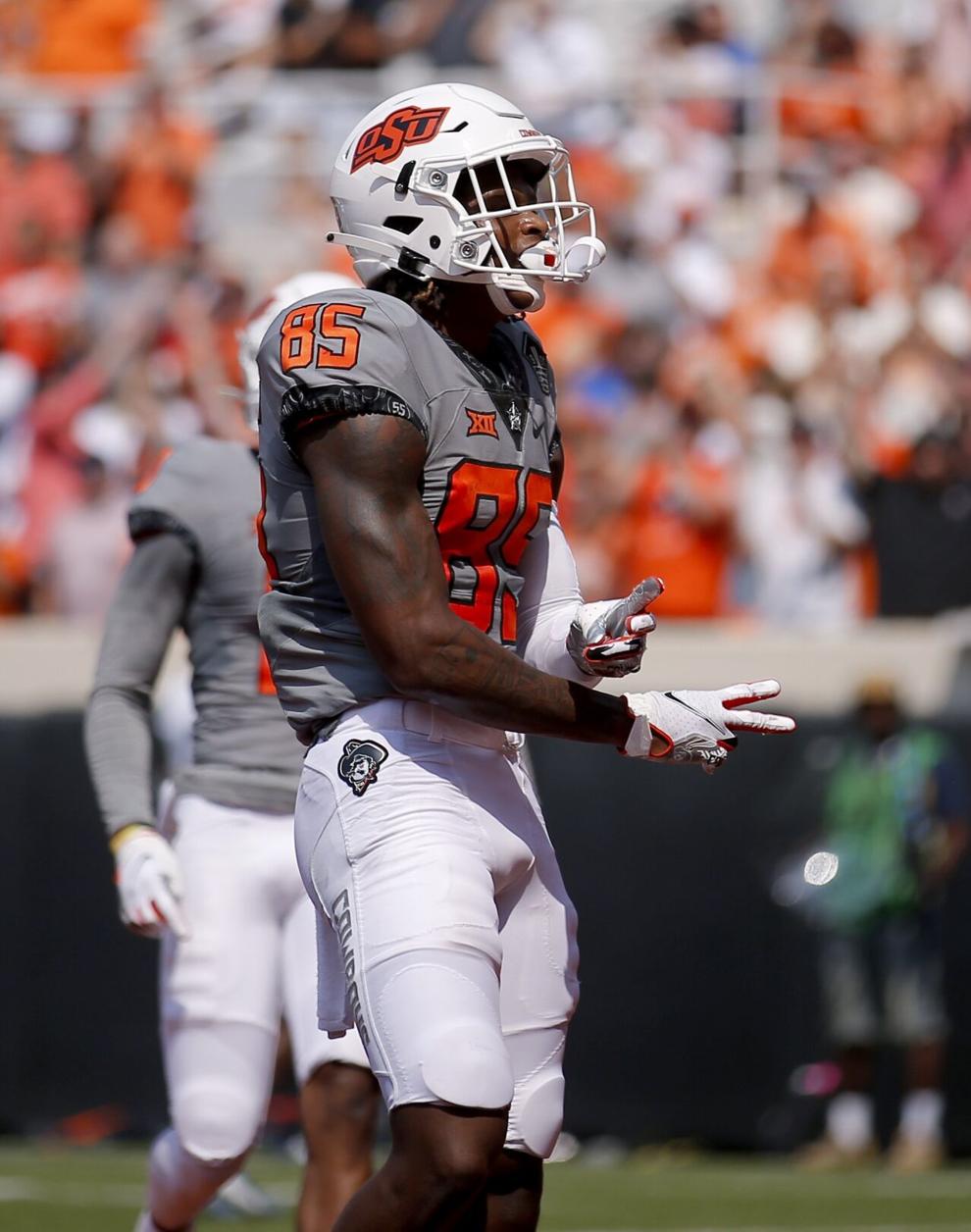 Tulsa at Oklahoma State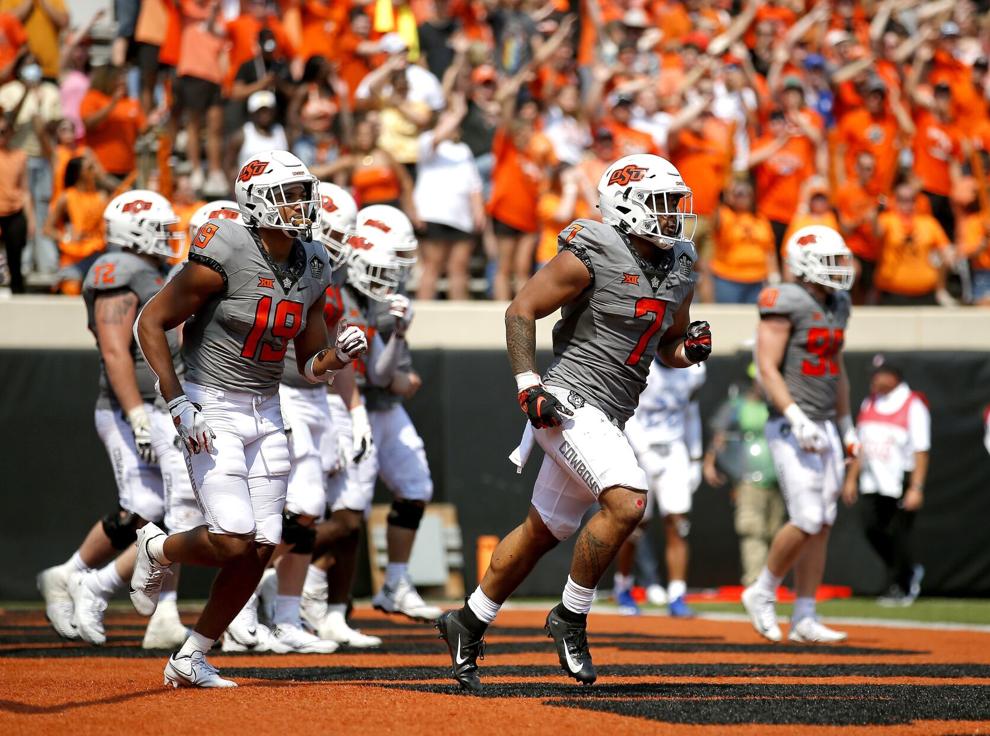 Tulsa at Oklahoma State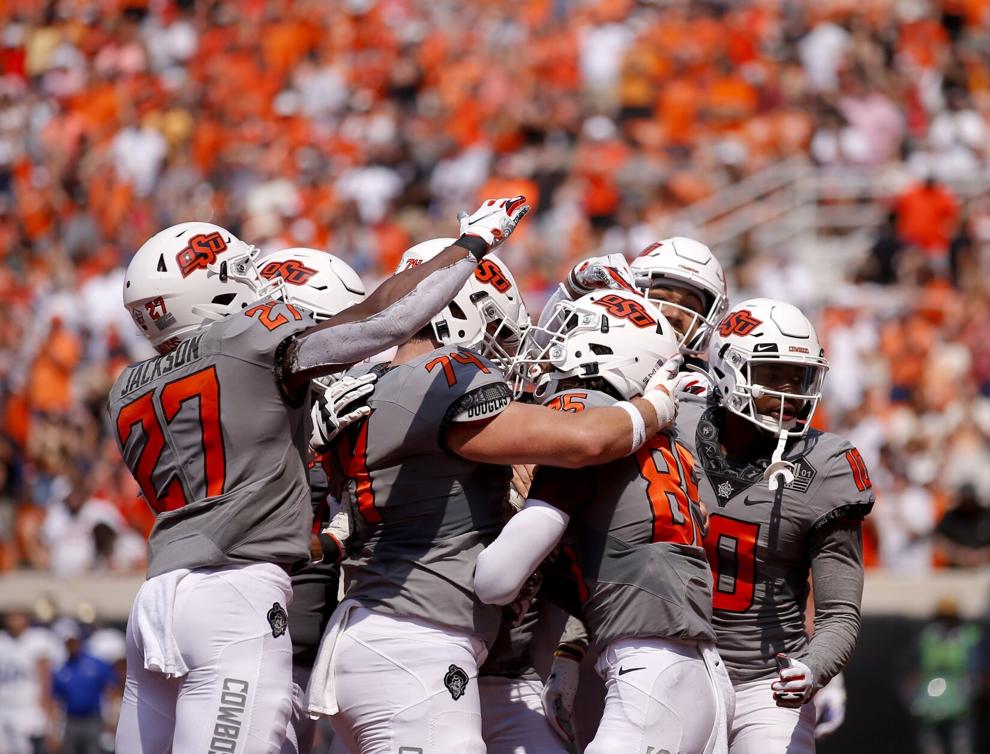 Tulsa at Oklahoma State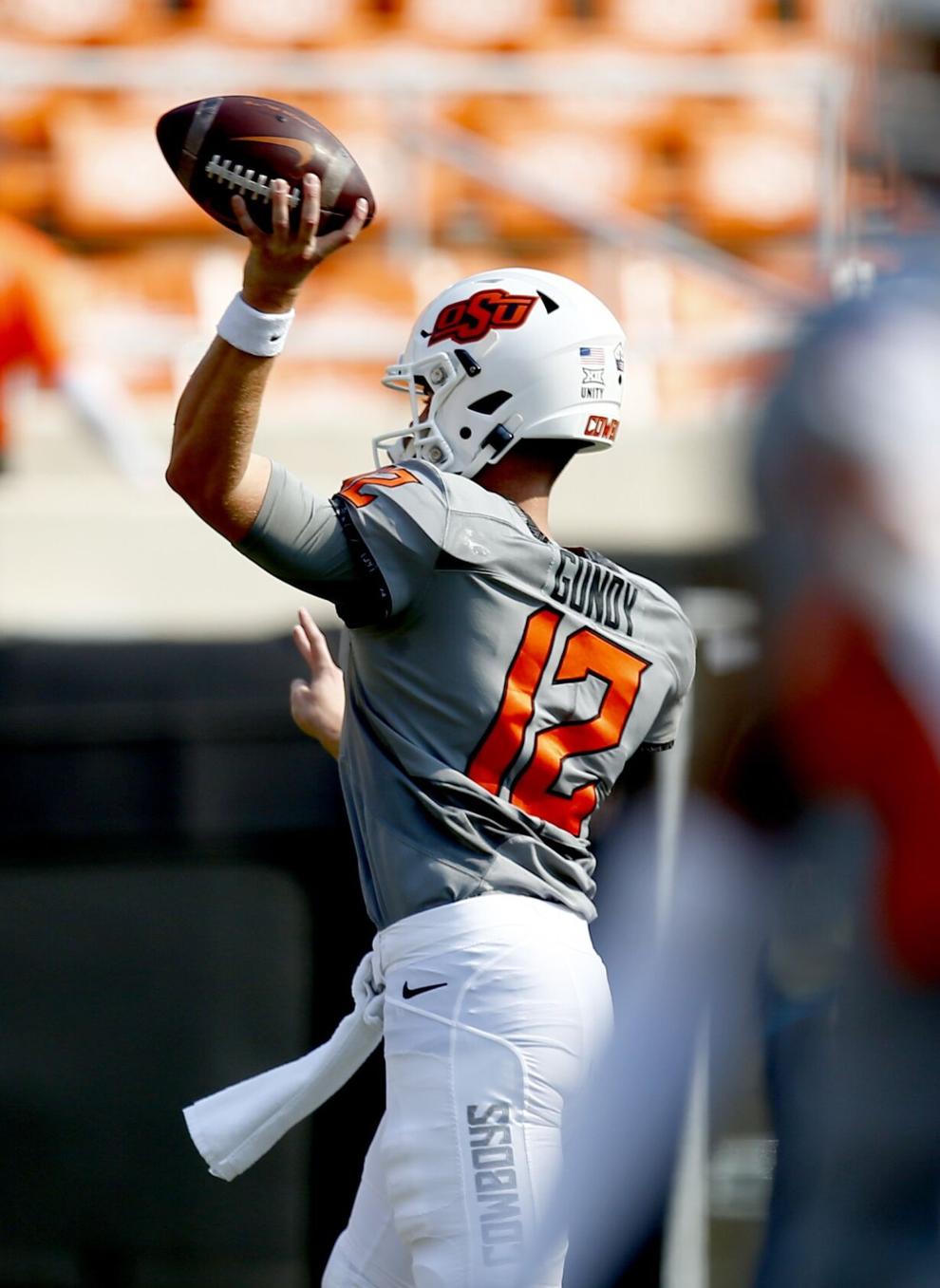 Tulsa at Oklahoma State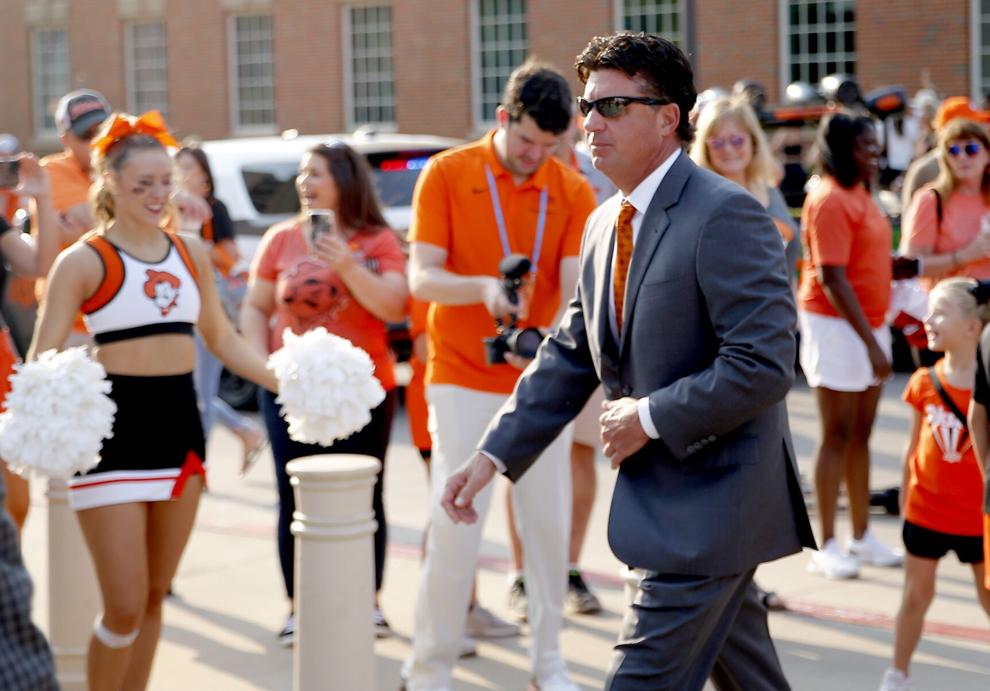 Tulsa at Oklahoma State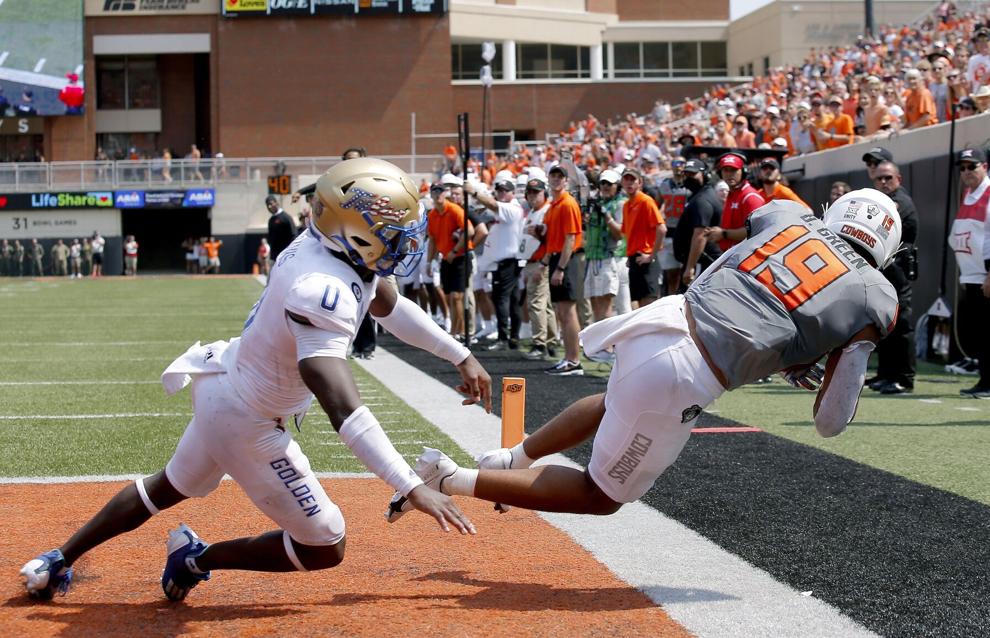 Tulsa at Oklahoma State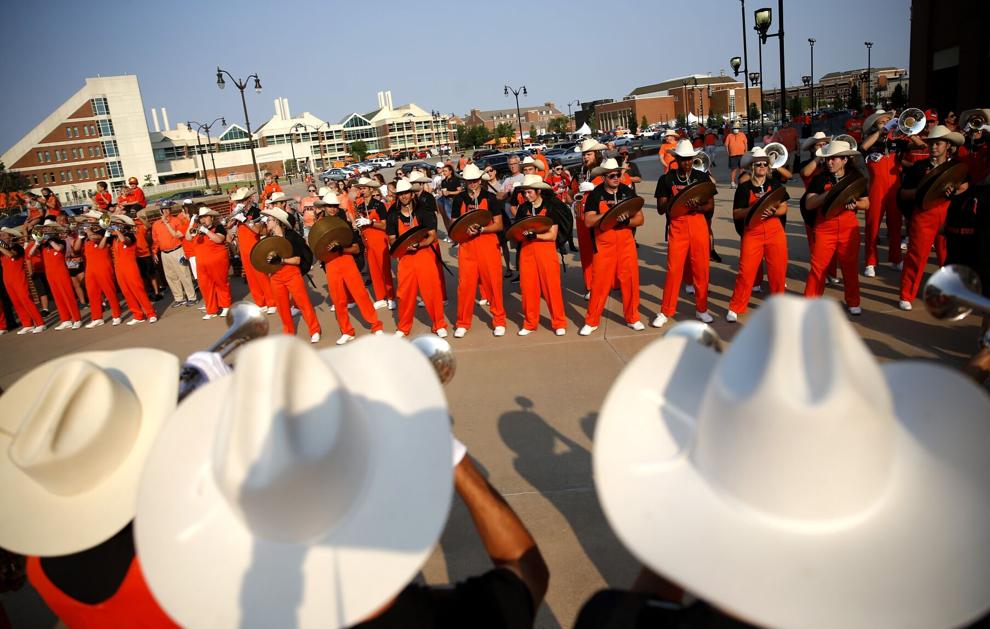 Tulsa at Oklahoma State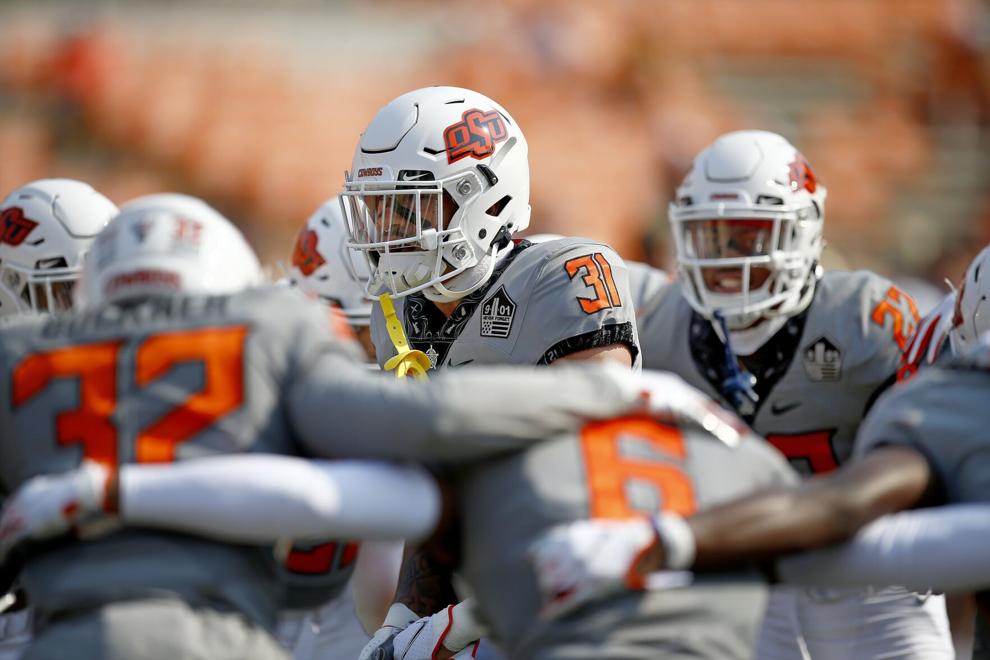 Tulsa at Oklahoma State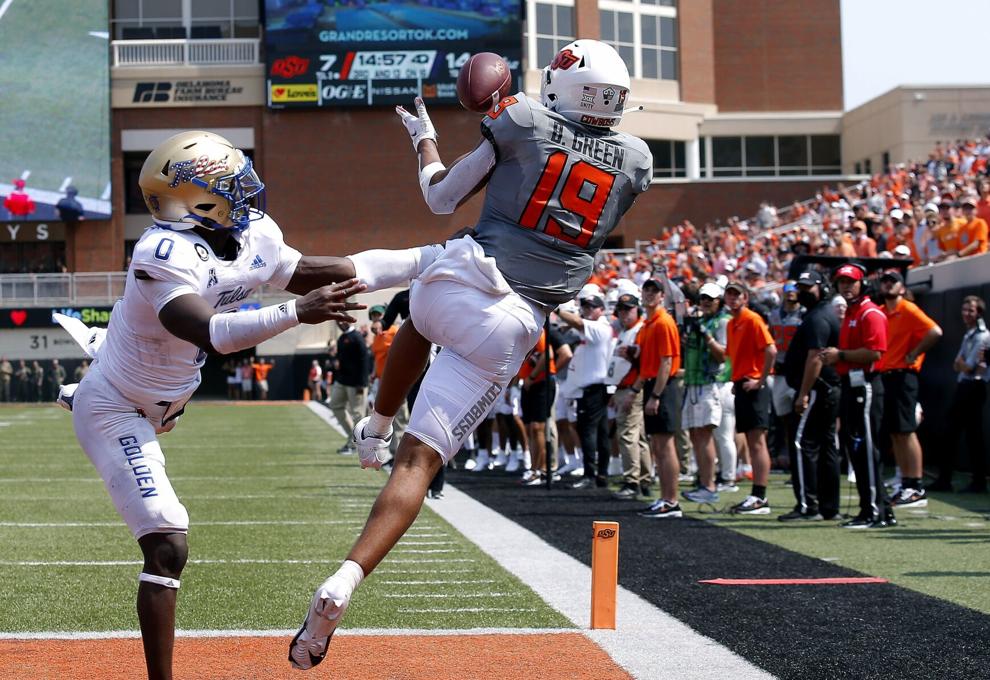 Tulsa at Oklahoma State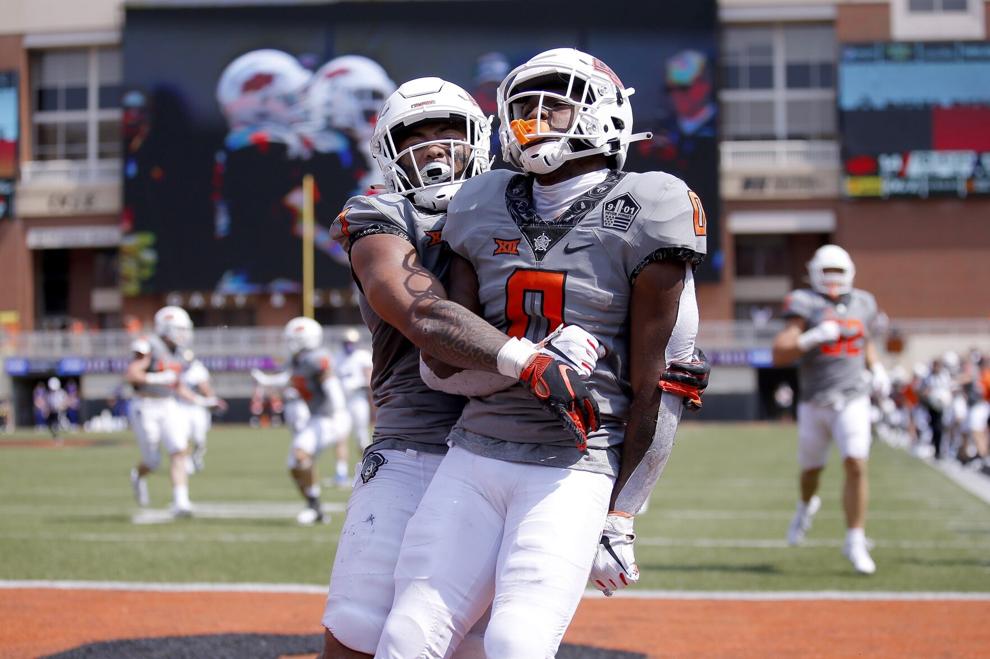 Tulsa at Oklahoma State
Tulsa at Oklahoma State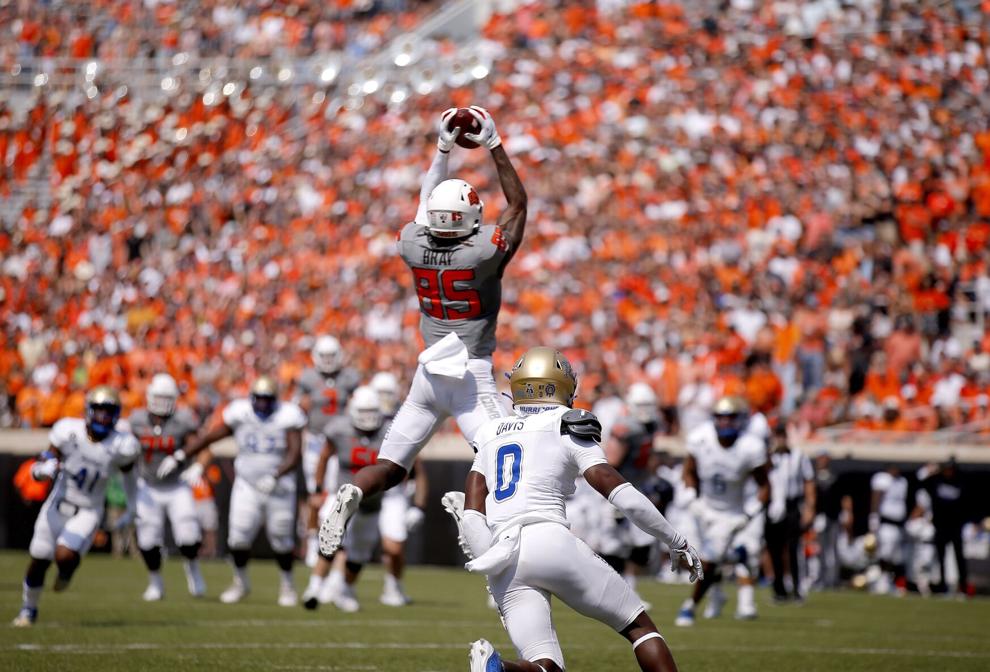 Tulsa at Oklahoma State
Tulsa at Oklahoma State
Tulsa at Oklahoma State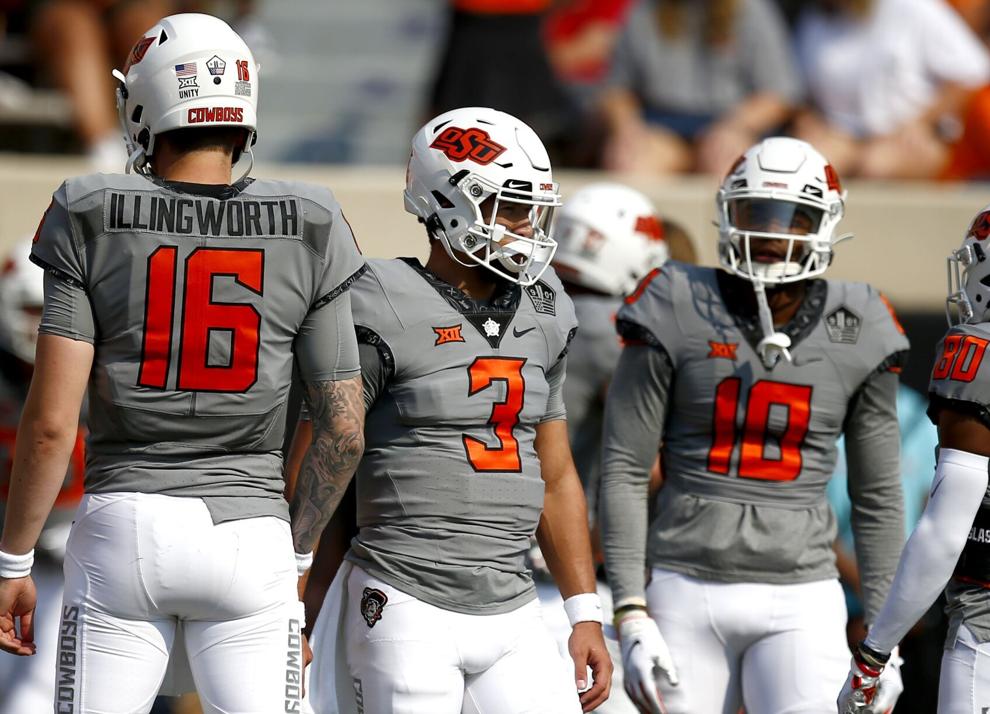 Tulsa at Oklahoma State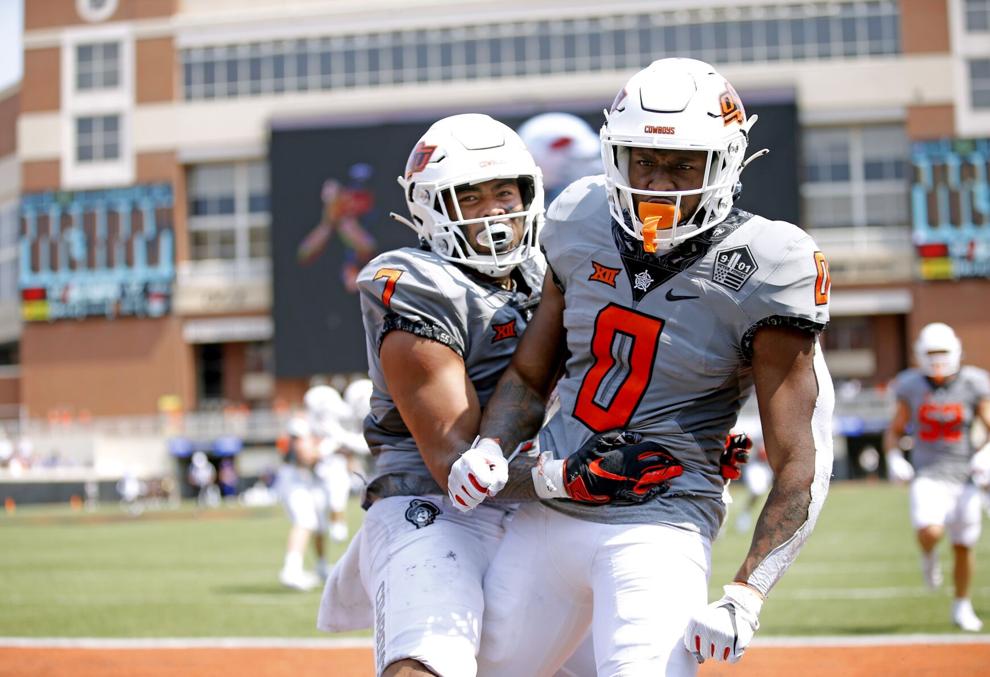 Tulsa at Oklahoma State
Tulsa at Oklahoma State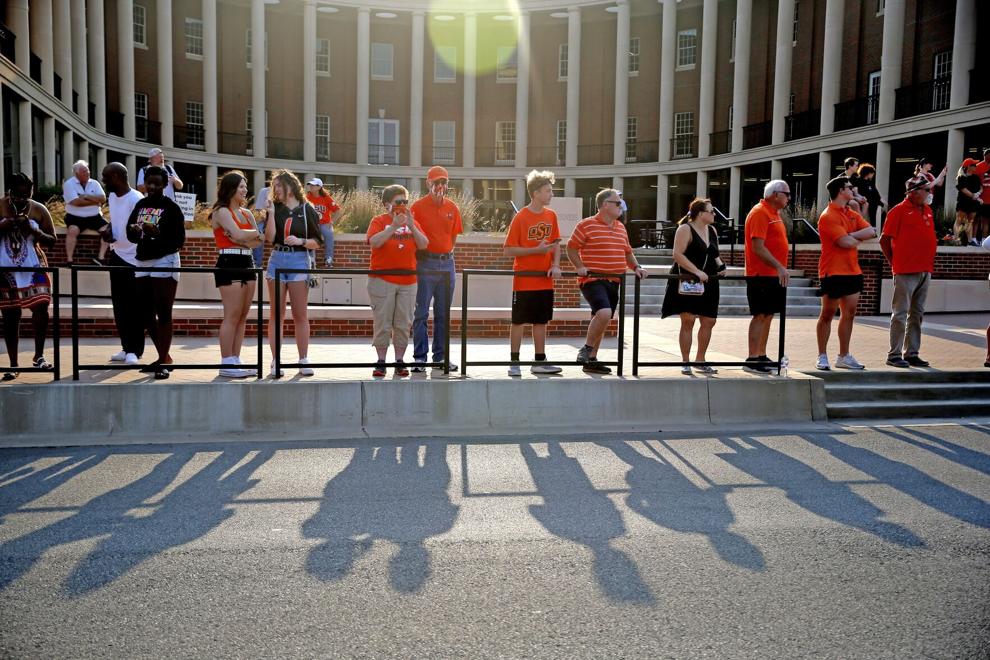 Tulsa at Oklahoma State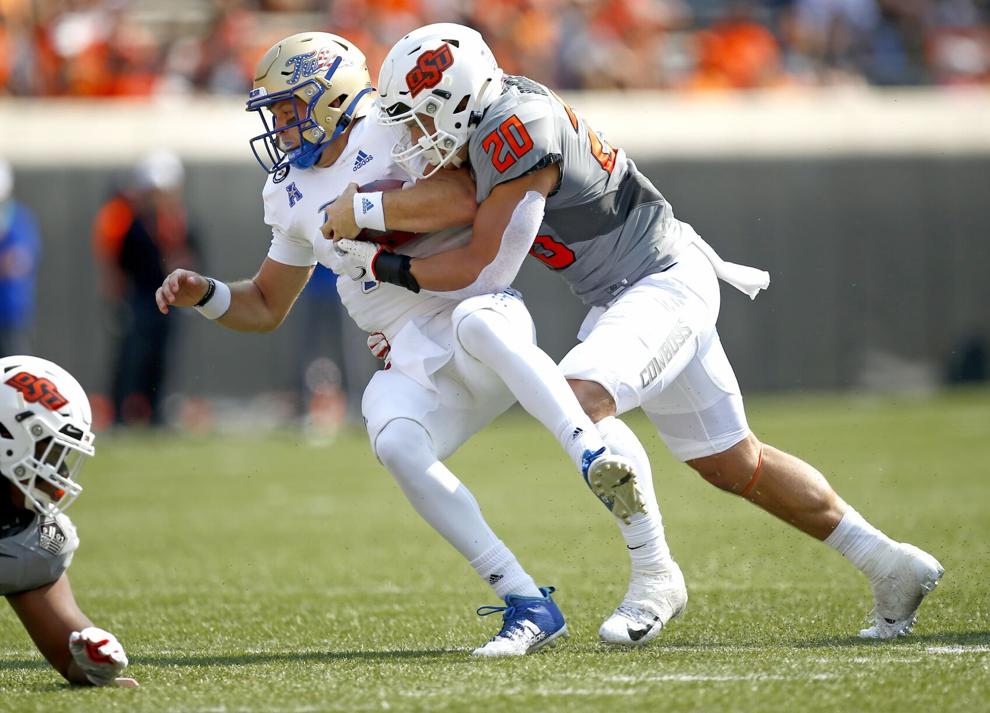 Tulsa at Oklahoma State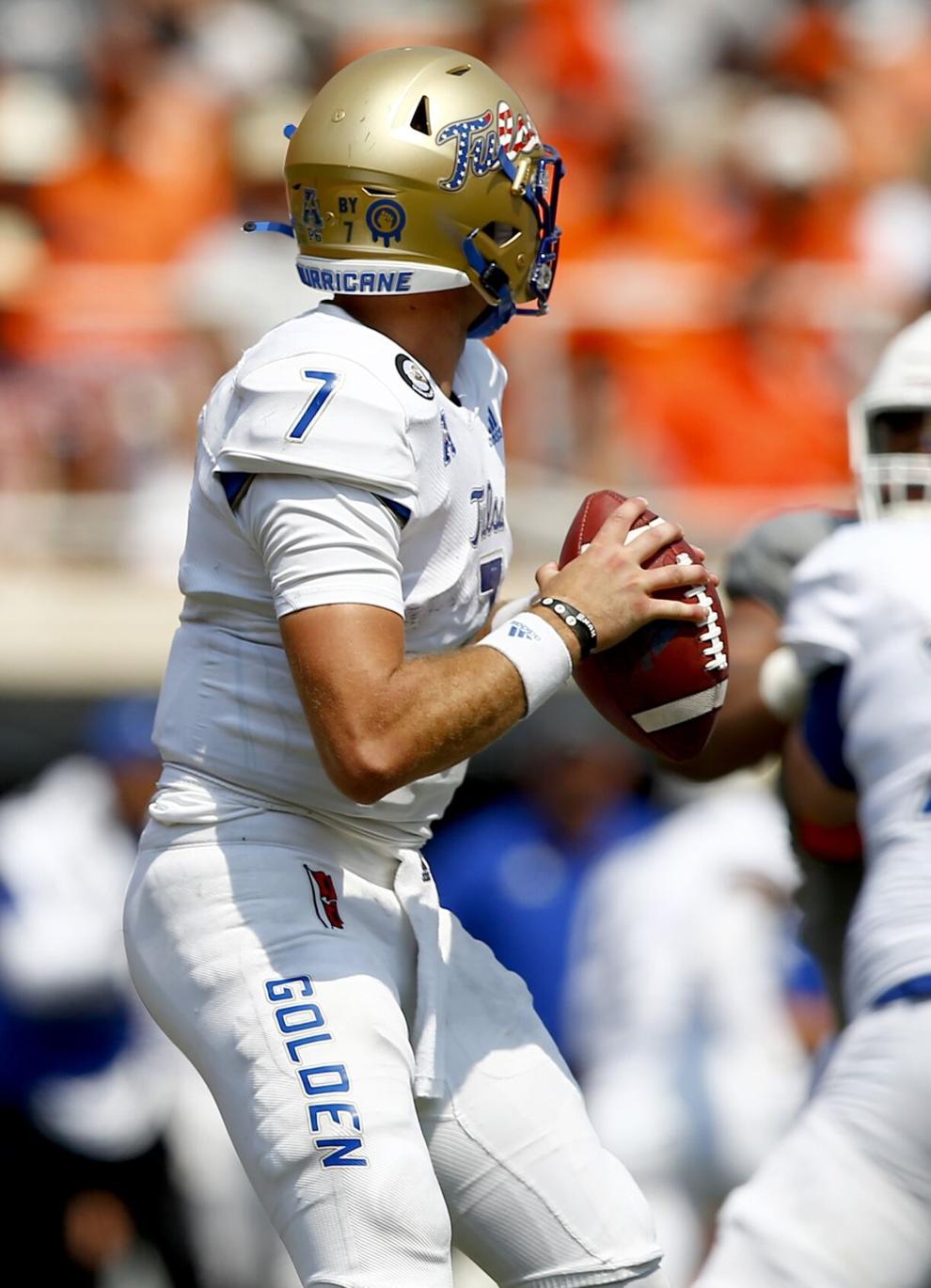 Tulsa at Oklahoma State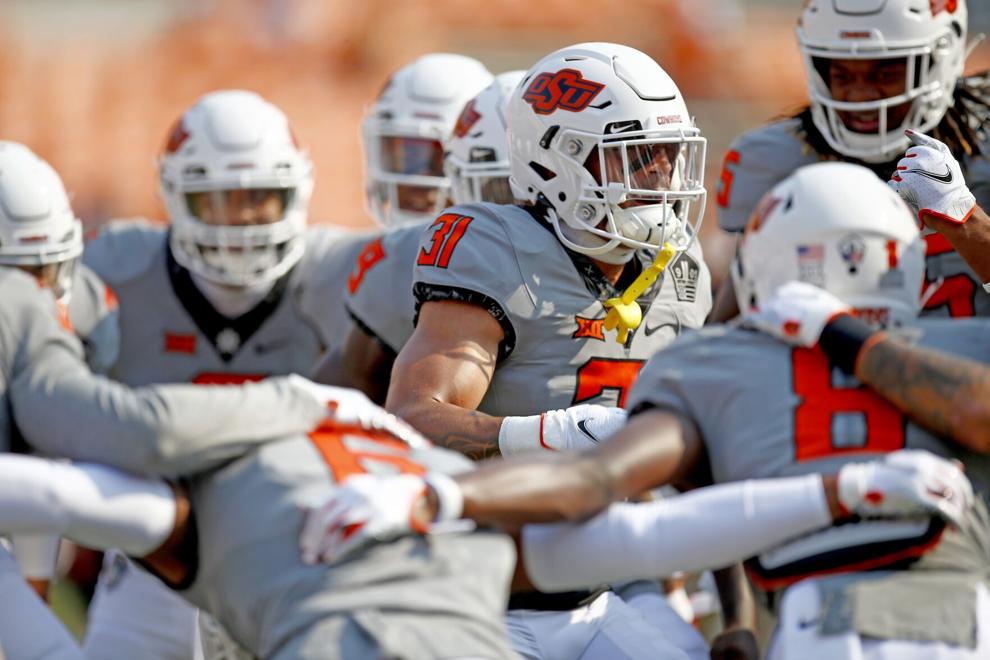 Tulsa at Oklahoma State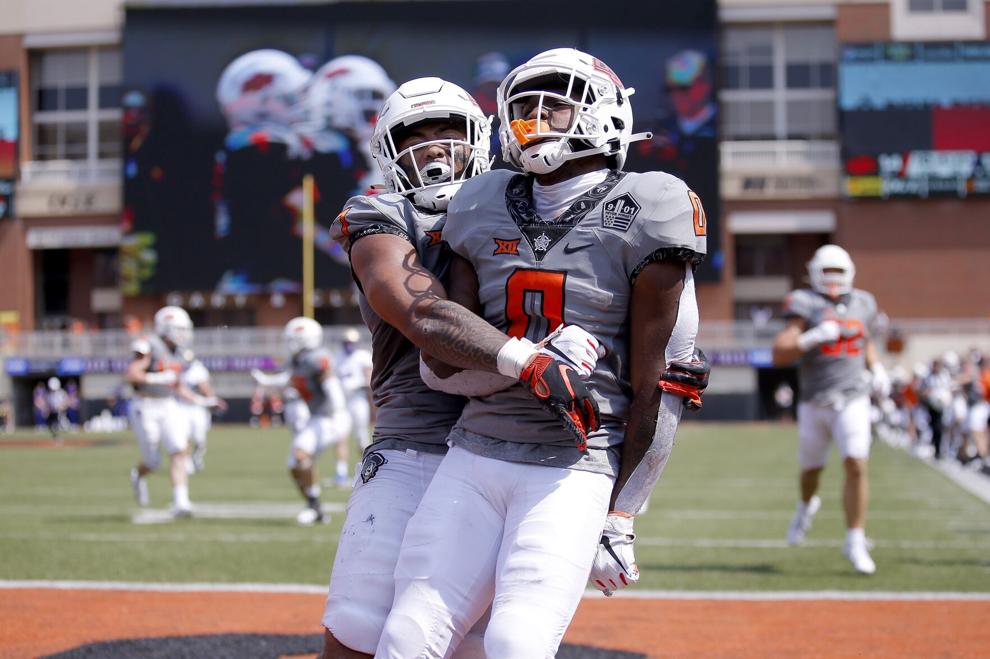 Tulsa at Oklahoma State
Tulsa at Oklahoma State
Tulsa at Oklahoma State
Tulsa at Oklahoma State
Tulsa at Oklahoma State
Tulsa at Oklahoma State
Tulsa at Oklahoma State
Tulsa at Oklahoma State
Tulsa at Oklahoma State
Tulsa at Oklahoma State
Tulsa at Oklahoma State
Tulsa at Oklahoma State
Tulsa at Oklahoma State
Tulsa at Oklahoma State
Tulsa at Oklahoma State
Tulsa at Oklahoma State
Tulsa at Oklahoma State
Last chance offer: $1 for six months