Amazing how the pandemic changes perspective…
Seven months later, Warden Norton from Shawshank Prison could be coaching that game and I'd pay a ransom to see it. Anything to write about real live football, to feel closer to normal again.
But will we see the Bears and Sooners Aug. 29, the revised date OU hopes to play through an NCAA date-change waiver? Sounds like the two parties are doing everything possible to make it so.
"They (Missouri State) have already committed to use our (COVID-19) testing kits, our testing protocols and the test themselves being done in our lab," OU athletic director Joe Castiglione told Toby Rowland on SportsTalk 1400 The Ref last Friday. "To that end, we're going to be assisting them. The results would be sent to them, and they would take whatever measures necessary...
"I want to thank them because from moment one they have been very cooperative and very proactive, because they want the same things we do to give us the best chance for that game to occur."
As for the waiver request to move the game from the Sept. 5 schedule date?
"We have been in touch with the NCAA about our waiver," Castiglione told Rowland, "but we haven't heard any results of the decision yet."
Now you know what made me hope last week. I did some laughing, thinking and crying as well...
This made me laugh
I swear I'm getting delirious. I'm actually to the point of suggesting Oklahoma State play Kansas twice... in football... this year.
The Colonial Athletic Association announced Friday it was canceling its football season. That left Kansas in a lurch, since the Jayhawks were scheduled to open the season against CAA member New Hampshire Sept. 5.
Speculation has centered around KU plugging that hole with another home game, same as it's expected OSU will try to fill its canceled Sept. 3 opener against Oregon State with another game in Stillwater.
I wonder, though, if Les Miles might be willing to give up his home game to bus down and play old pal Mike Gundy. Especially since Gundy is scheduled to visit his place Oct. 16.
It's still giving up a home game and any home game revenue, something even attendance-challenged Kansas wouldn't be wild about.
It's playing a conference opponent twice within a six-week period, which means OSU and KU petitioning the Big 12 and/or NCAA to waive one of those games as a conference game. (Don't the Cowboys and Sooners play nonconference Bedlam baseball games?)
It means Miles replacing a game he was very likely to win with one he is very likely to lose.
It also means keeping it regional, and within a conference, at a time where the better everyone feels about each other's testing and safety protocol, the easier it is to try to play football.
It also means, from OSU's standpoint, replacing one 24-point underdog with another. Only this dog is coached by a lovable old mutt.
However many Cowboy fans get into Boone Pickens Stadium for whatever opener the Pokes play, they just want to see Chuba Hubbard and Tylan Wallace with the football again. We all do.
Like I said, the pandemic changes you. Before, I barely looked forward to writing about one Kansas football game a year.
Now? I'll take two of KU-OSU, please and thank you.
This made me think
Steve emailed me last Monday asking about potential replacement opponents for OSU's opener. You know a team I keep thinking about?
North Dakota State, which needs an opener since its previously scheduled one at Oregon was canceled by the Pac-12's nonconference wipeout.
Yes, I realize the Cowboys already have one FCS foe booked in Western Illinois Sept. 19. I also realize:
1 – The NCAA is allowing two wins by FBS teams over FCS ones to count toward bowl eligibility this season.
2 – North Dakota State, winner of 37 straight games and something like 37 straight FCS championships, is FCS in name only.
3 – North Dakota State would offer a much better game than the one OSU had scheduled against Oregon State.
I'm guessing the Bison would love to visit Stillwater.
The question is: Would the Cowboys love it? Scheduling NDSU didn't work out so hot for Iowa in 2016, Iowa State in 2014, Kansas State in 2013, Minnesota in 2011 or Kansas in 2010.
There's a reason college football observers thought Oregon was nuts.
I wonder how Gundy, Mike Holder and Chad Weiberg would feel.
This made me cry
"For a few years now I have been battling depression and I have let all my emotions build up and it wasn't a good feeling. I used to be scared of discussing this and kept it all to myself and anyone who is going through the same thing please talk to someone. You are not alone.
"Everyone is struggling with something in life especially in these times. Take care of yourself and your mental health because you won't be able to operate in anything you do if your head is not in the right place.
"That's where I felt I was at and I am going to be taking a step away from football and work on myself."
Thank you, young man, for your strength and courage. I promise you'll have Longhorn, Sooner and Cowboy fans pulling for you to be well.
Offensive player of the year: RB Chuba Hubbard, Oklahoma State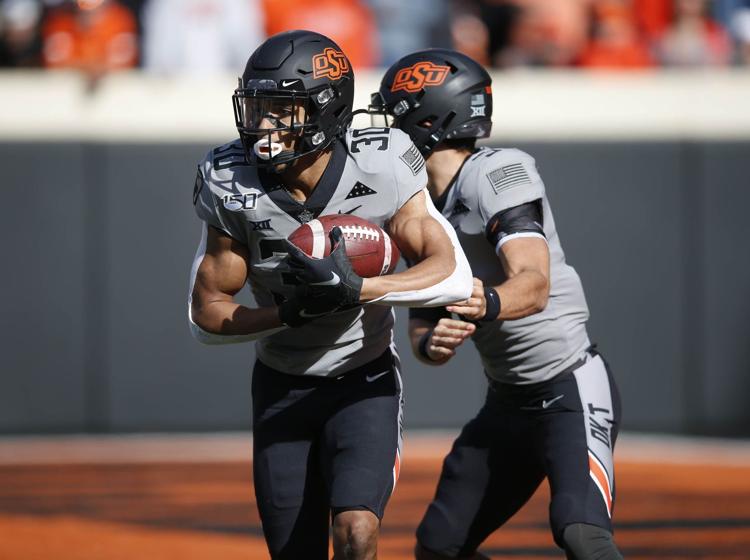 Defensive player of the year: DL Darius Stills, West Virginia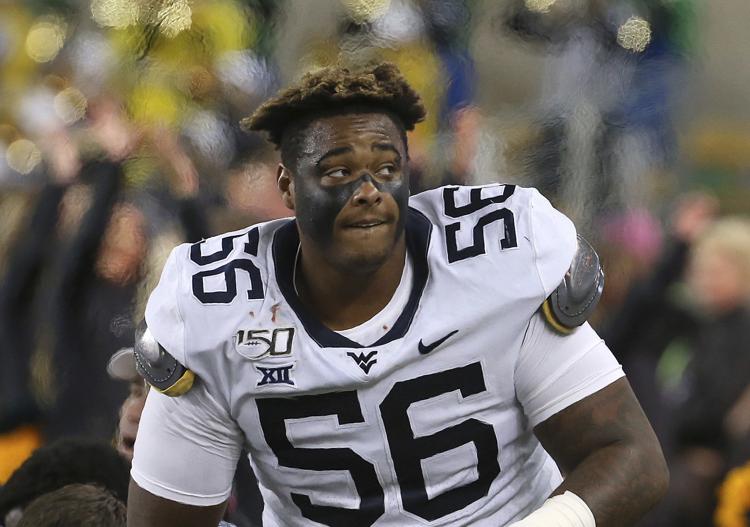 Newcomer of the year: QB Spencer Rattler, Oklahoma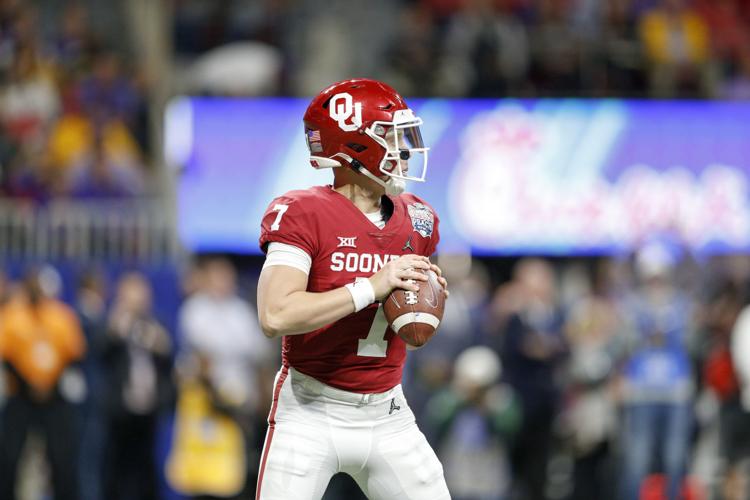 Quarterback: Sam Ehlinger, Texas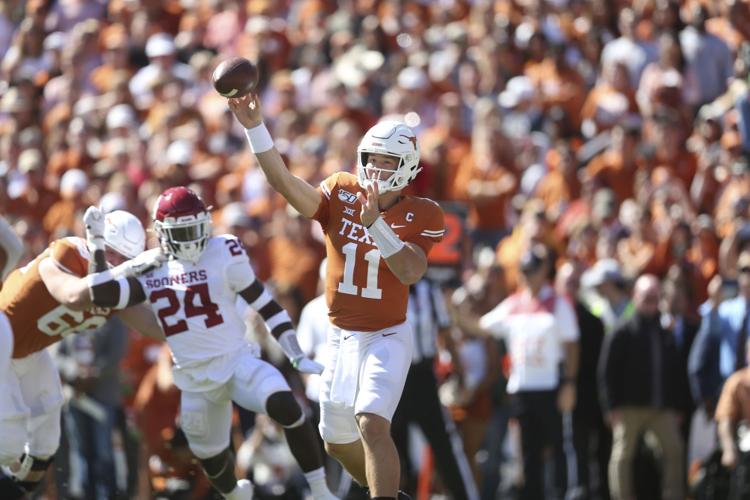 Running back: Pooka Williams Jr., Kansas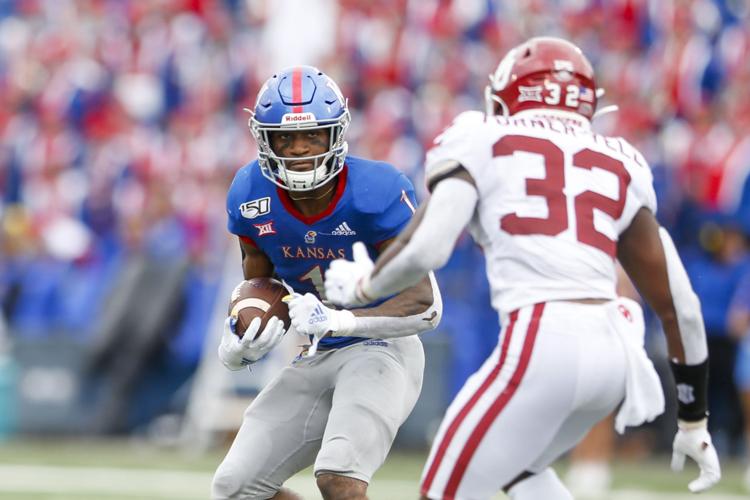 Running back: Chuba Hubbard, Oklahoma State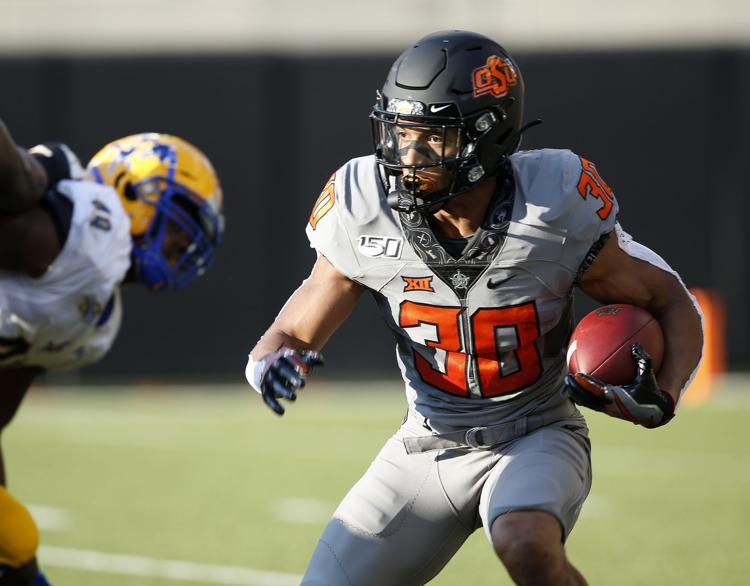 Fullback: Nick Lenners, Kansas State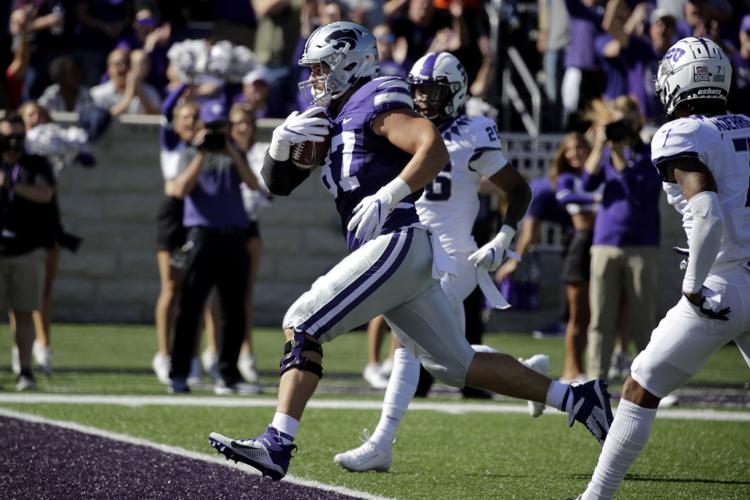 Wide receiver: Andrew Parchment, Kansas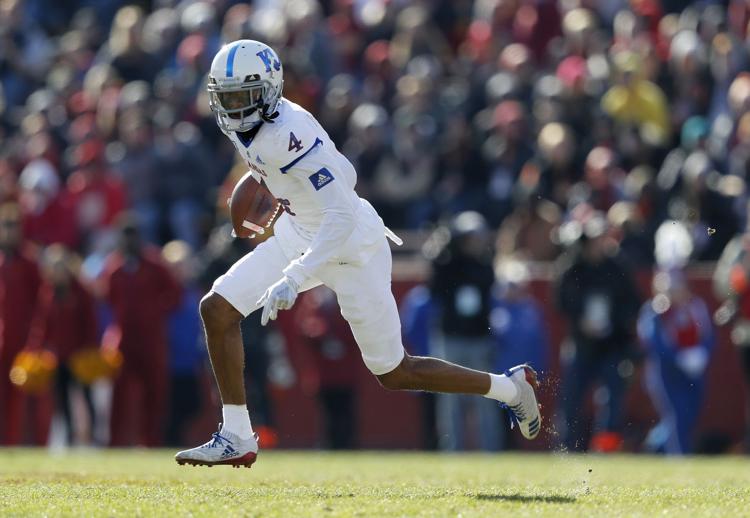 Wide receiver: Charleston Rambo, Oklahoma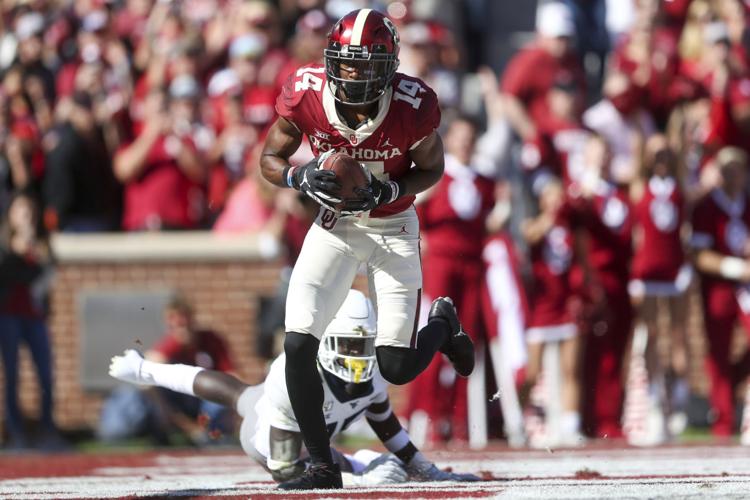 Wide receiver: Tylan Wallace, Oklahoma State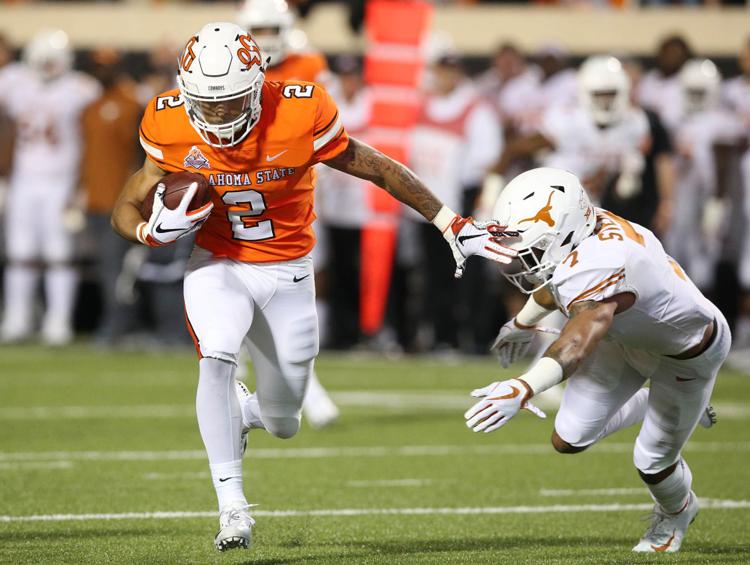 Tight end: Charlie Kolar, Iowa State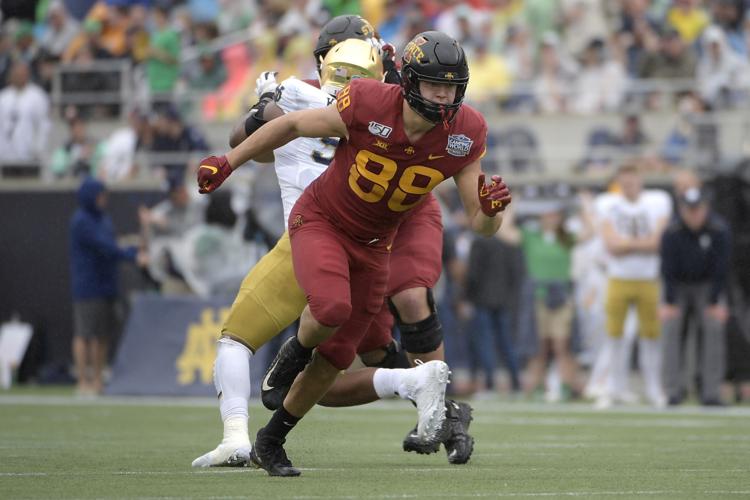 Offensive line: Creed Humphrey, Oklahoma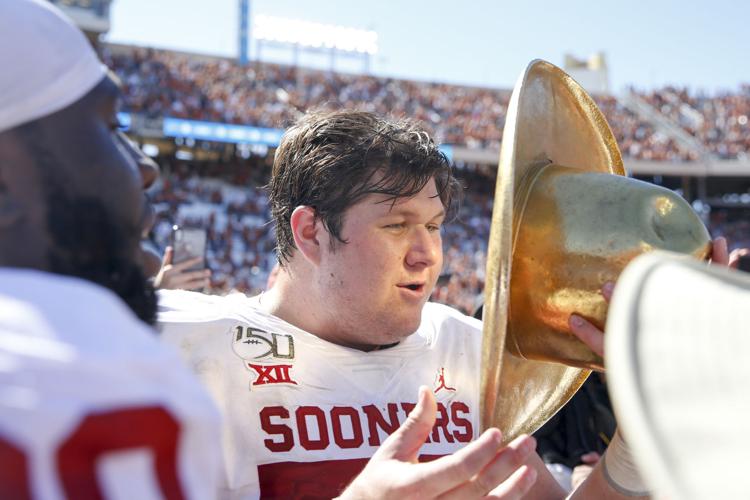 Offensive line: Adrian Ealy, Oklahoma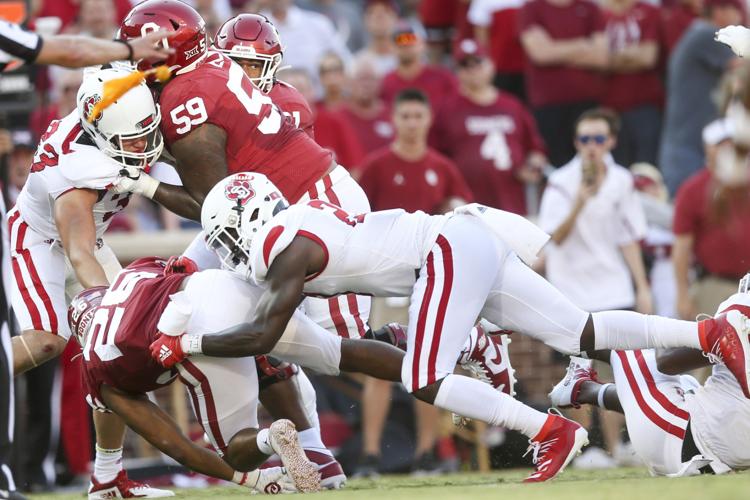 Offensive line: Teven Jenkins, Oklahoma State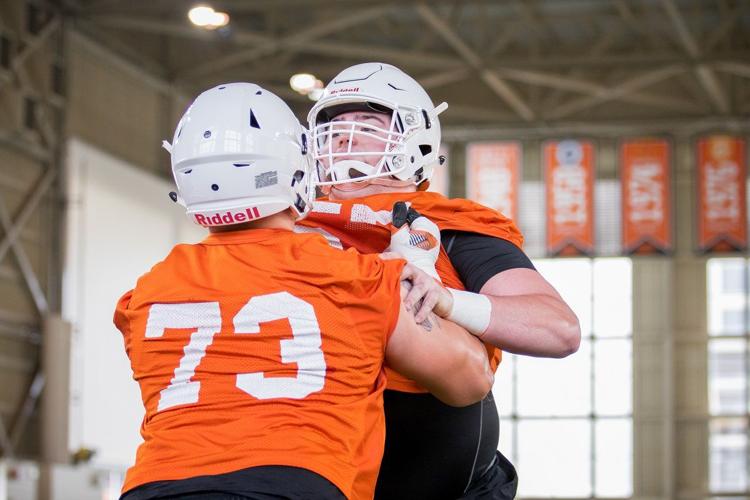 Offensive line: Samuel Cosmi, Texas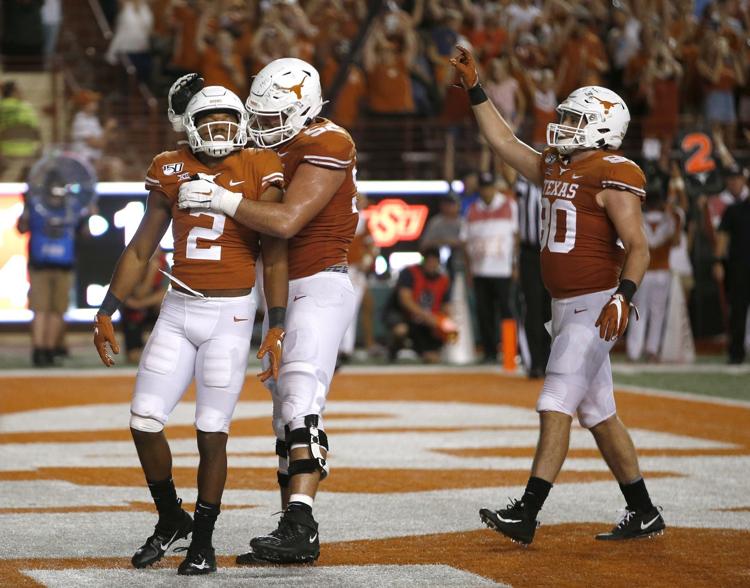 Offensive line: Jack Anderson, Texas Tech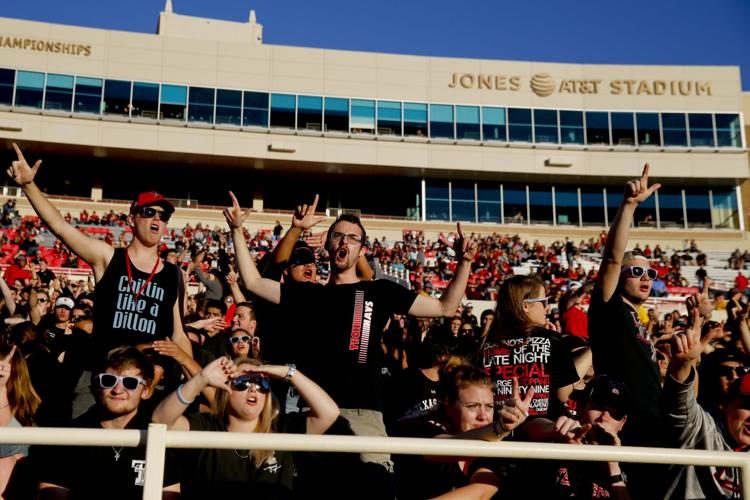 Defensive line: Ronnie Perkins,Oklahoma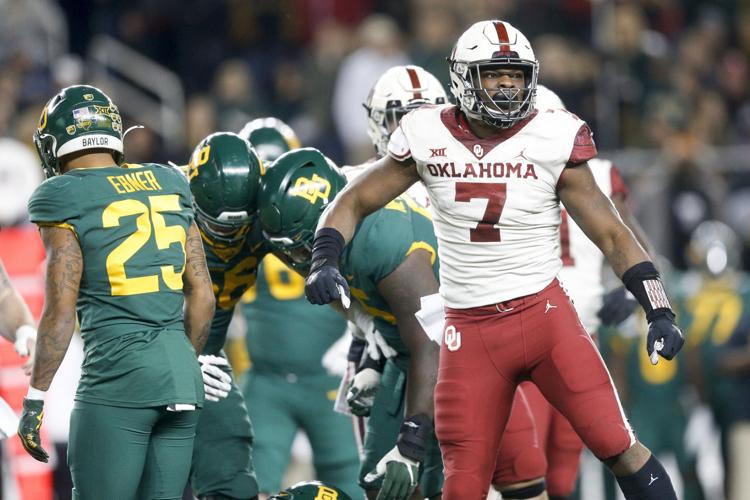 Defensive line: JaQuan Bailey, Iowa State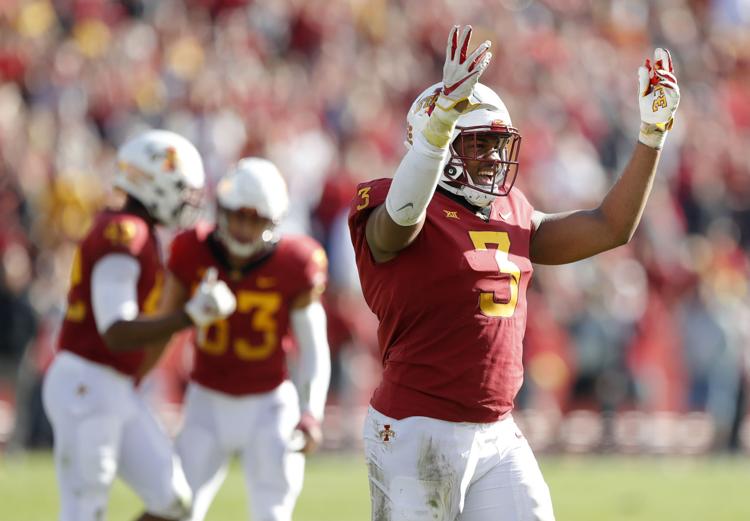 Defensive line: Wyatt Hubert , Kansas State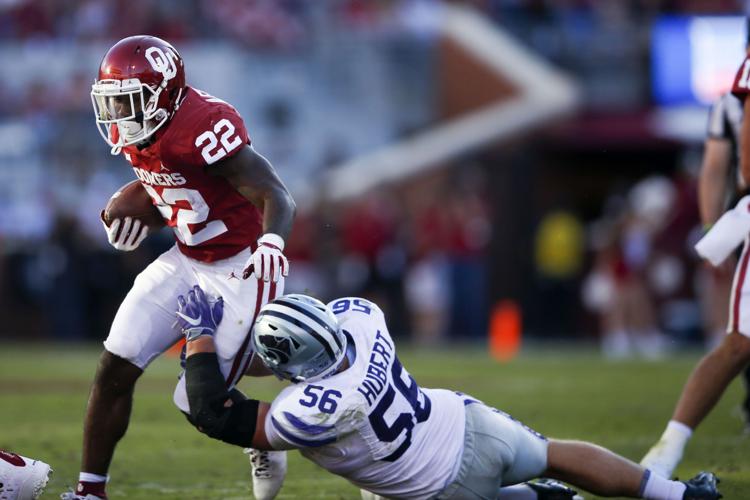 Defensive line: Eli Howard, Texas Tech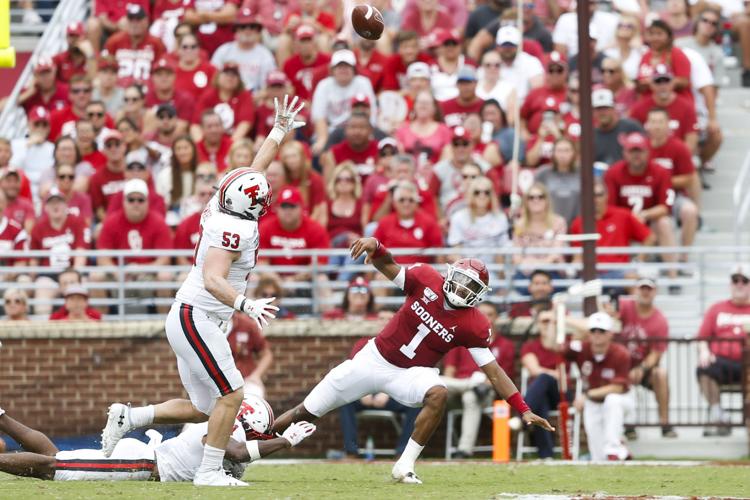 Defensive line: Darius Stills, West Virginia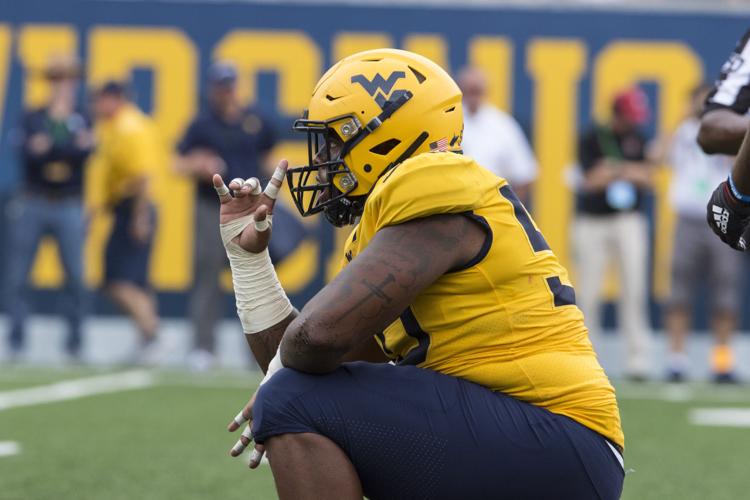 Kicker: Gabe Brkic, Oklahoma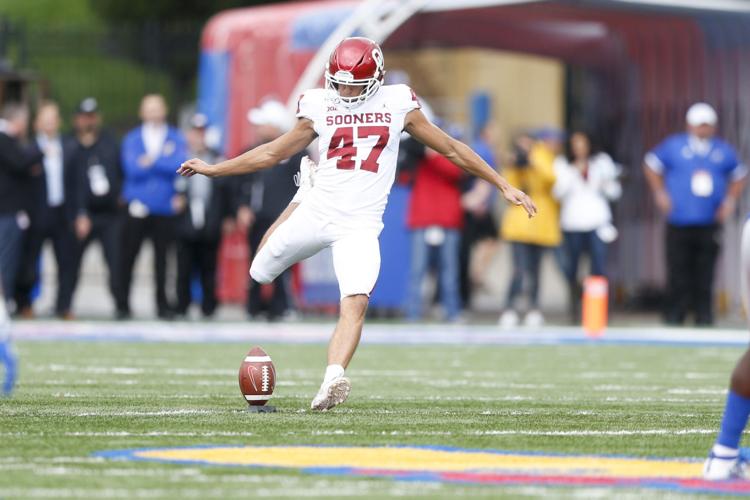 Returner: Joshua Youngblood, Kansas State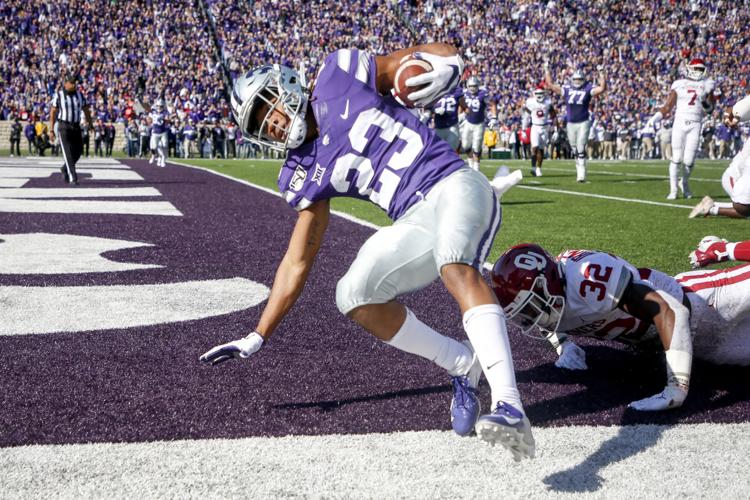 Defensive back: Kolby Harvell-Peel, Oklahoma State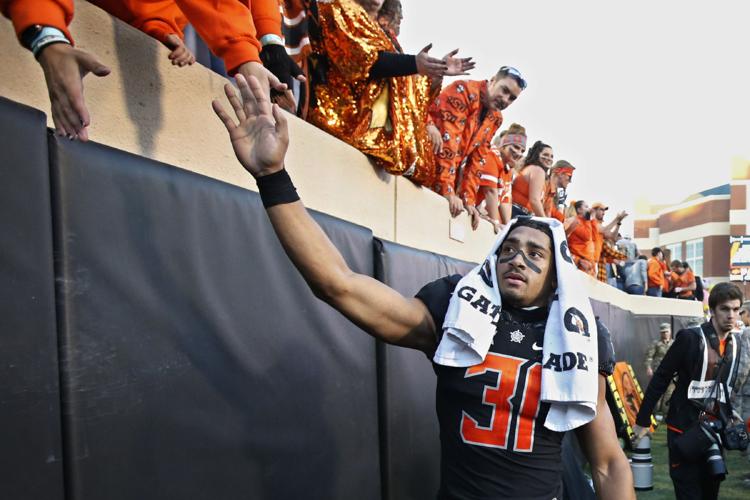 Defensive back: Greg Eisworth, Iowa State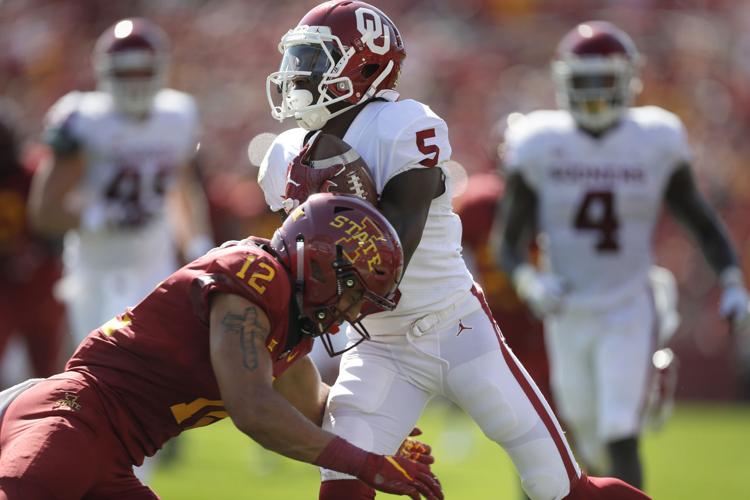 Defensive back: Trevon Moehrig, TCU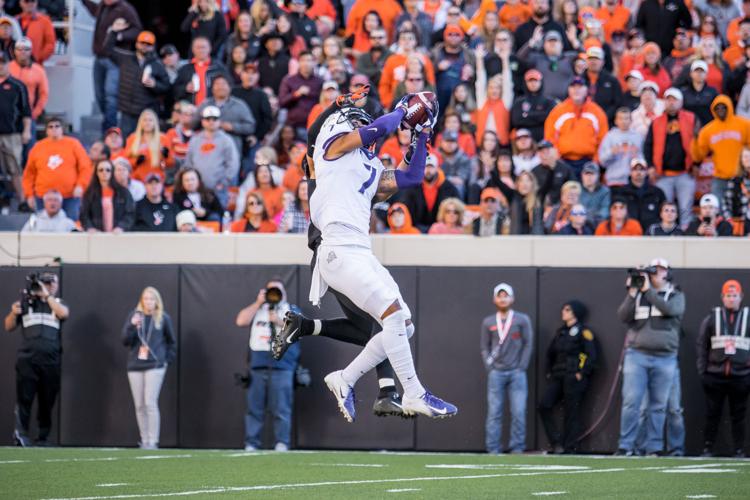 Defensive back: D'Shawn Jamison, Texas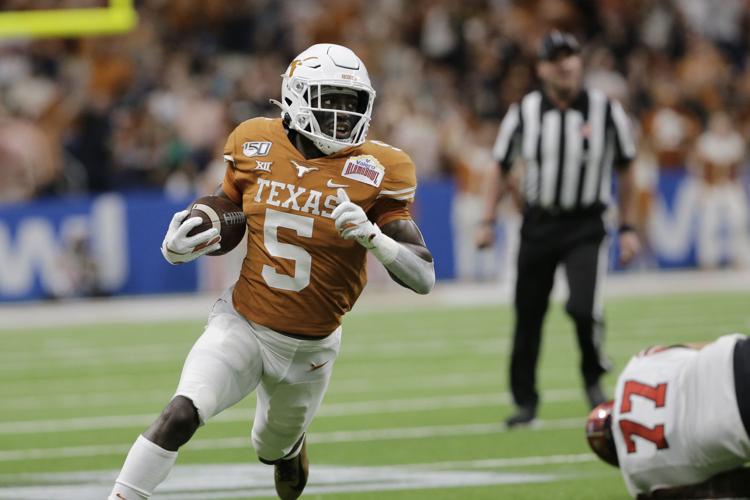 Defensive back: Caden Sterns, Texas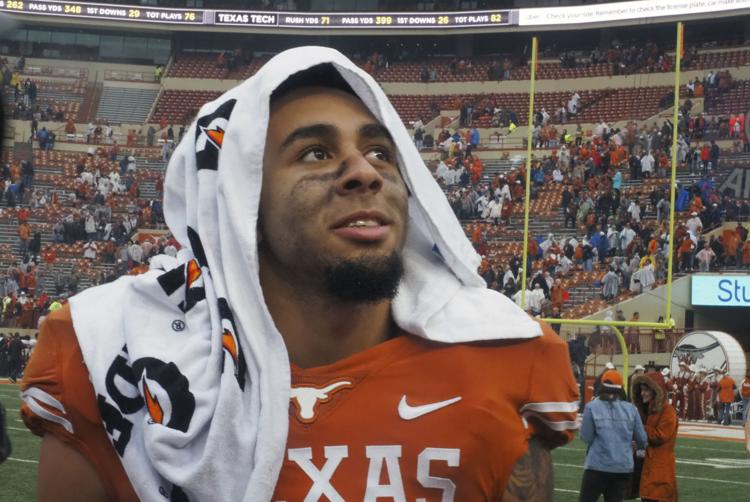 Linebacker: Terrel Bernard, Baylor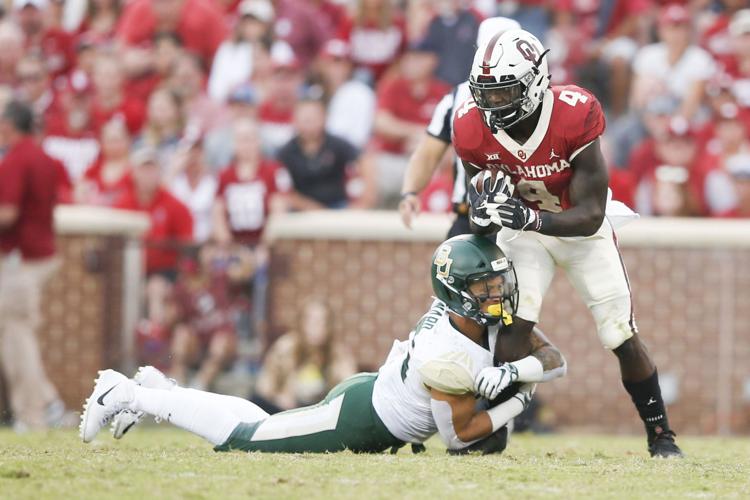 Linebacker: Garret Wallow, TCU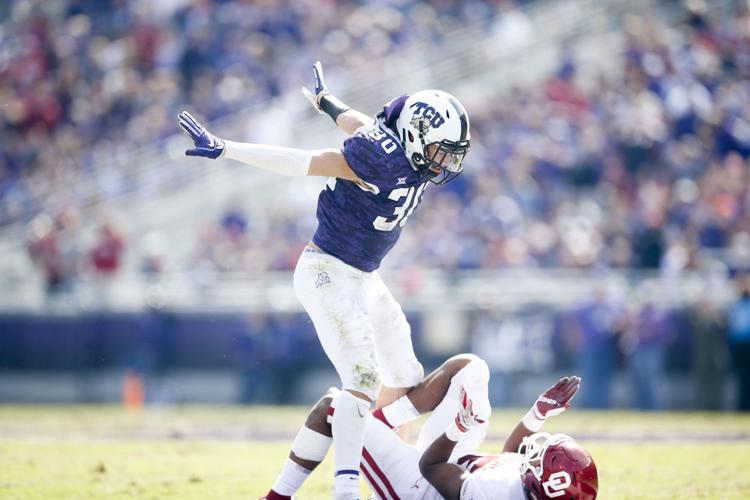 Linebacker: Joseph Ossai, Texas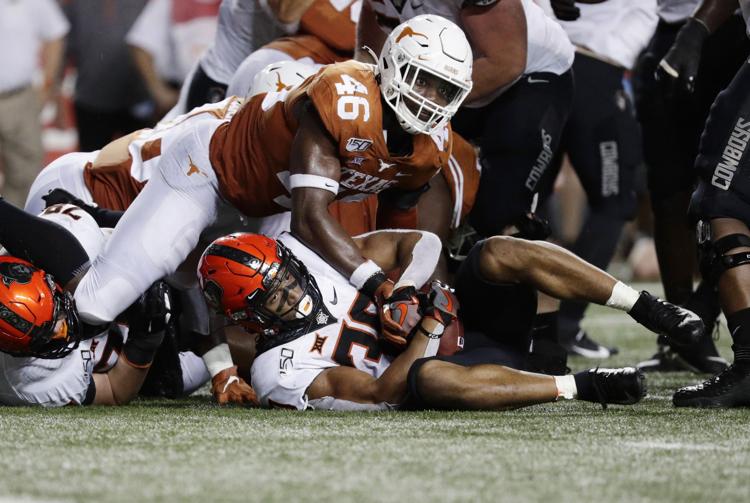 Punter: Austin McNamara, Texas Tech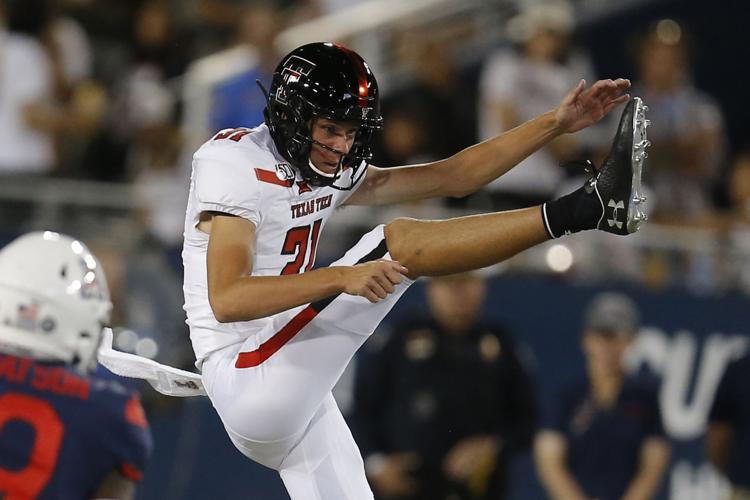 Join a growing group of Oklahomans who believe in supporting local journalism