SOMEWHERE ALONG I40-EAST JUST PAST AMARILLO — I'm in the back seat wondering if West Texans simply nail everything down to deal with the wind out here.
Eli Lederman is at the wheel listening to his Spurs — Tottenham, not San Antonio — beat Leeds United.
And we have a souvenir to bring back from our trip to Texas Tech — a tumbleweed stuck to the grille of our car. I'm trying to talk Eli into stuffing it into this suitcase for his trip home to New York next week.
Would make a lovely Thanksgiving dinner table centerpiece, don't you agree?
So there's my laugh from last week. As for thoughts ...
This made me think
Oklahoma State coach Mike Gundy said something interesting Monday about motivating his players: "We're not a good enough football team to not practice well and beat somebody on Saturday. I've told them that. When Brandon Weeden was here with those guys (OSU's 2011 Big 12 Conference champions), I didn't tell them that. Because we were a good enough team we could not play well and still win."
The 2011 Cowboys were field goal favorites in Bedlam. I don't know how confident they were the week they played OU, as I was on the Sooners' beat, but I can imagine.
When you're good you tend to be confident. That OSU team was great. The Pokes' 44-10 Bedlam mauling did not surprise me.
Gundy rates his current team a notch below his 2011 gold standard in terms of talent. He is right to do so. He is right to harp on his current team's practice habits as a result of that talent discrepancy. Weeden isn't throwing to Justin Blackmon on this team.
But the confidence among this bunch ...
I am around the Cowboys this time. They emanate belief.
I knew that before Tay Martin sized up Bedlam late Saturday night in Lubbock by saying: "I would expect to whoop their ass, honestly. I don't go into a game thinking otherwise."
I don't blame him a bit for sounding off. All he is doing is voicing the program's mindset. Maybe it stokes the Sooners, but given the steely manner the Cowboys go about their business, how much does that really matter?
The Pokes are a field goal favorite Saturday night. They won't win 44-10 because, again, they don't have Weeden throwing to Blackmon.
But they should embrace their belief, their confidence in each other and in their hydraulic press of a defense, and proceed with no caution whatsoever.
The Cowboys should lean directly into what Martin said, because what he said is what they should anticipate doing Saturday night at Boone Pickens Stadium.
This made me think and laugh both
OU took a 28-14 lead over Iowa State with 5:06 remaining Saturday afternoon. The Cyclones got the ball back and the first play or two of their drive, Fox game analyst Joel Klatt told viewers why the Sooners remained College Football Playoff contenders.
Iowa State went down and scored rather easily to make it 28-21. OU got the ball back and went backward in three plays.
ISU took possession again. Brock Purdy carved up the Sooners with five completions to Charlie Kolar. The Cyclones reached the OU 21-yard line.
I was certain they would tie the score, or even win the game with a 2-point conversion. I'll wager a sizable number of OU fans were certain of that, too.
And then suddenly Purdy fell way off track. He missed open tight end Chase Allen on fourth down. Patrick Fields intercepted. The Sooners escaped. They were CFP contenders again.
That five-minute sequence epitomizes OU's manic season.
I'll bet we get a few more of those sequences Saturday night in Stillwater.
And this made me think
A question to College Football Playoff committee chair Gary Barta last Tuesday night: What's the discernible difference between No. 9 Oklahoma State and No. 13 Oklahoma?
Barta answered with a word salad about both teams, but did hit on the only point he needed to make: "(OU) had their opportunity against a very good Baylor team and Baylor came out on top."
The Cowboys and Sooners are both 10-1 having played basically identical schedules. The only time either played an opponent currently ranked in the CFP top 25 was Baylor. The Cowboys beat the Bears 24-14 Oct. 2. The Sooners lost to the Bears 27-14 Nov. 13.
We learned long ago it's better to lose in October than November, when you make your biggest impressions on the CFP committee.
This will all come out in the Bedlam wash of course. Saturday's winner in Stillwater eliminates the loser from playoff contention. Easy.
But if you're looking to parse differences between OU and OSU until then, CFP ranking included, you only need their results against one common opponent, Baylor, to do so.
This made me laugh
Gundy on Texas Tech fans firing projectiles onto the field in Lubbock Saturday night:
"They (the officials) came over and explained to me, 'Coach, we don't want to penalize anybody (the Tech players) for people throwing cans of beer on the field.' I said, 'Well, I think one of the bottles is whiskey. That's definitely worth a 15-yard penalty.'"
This made me shake my head
The Red Raiders were, in fact, flagged for a 15-yarder due to their fans' behavior. Incredible.
The players paid directly for their own fans' obnoxiousness.
I wonder if those, ahem, fans grasped their stupidity after a night to sleep it off.
Photos: Oklahoma State shuts out Texas Tech
OSU vs. Texas Tech
OSU vs. Texas Tech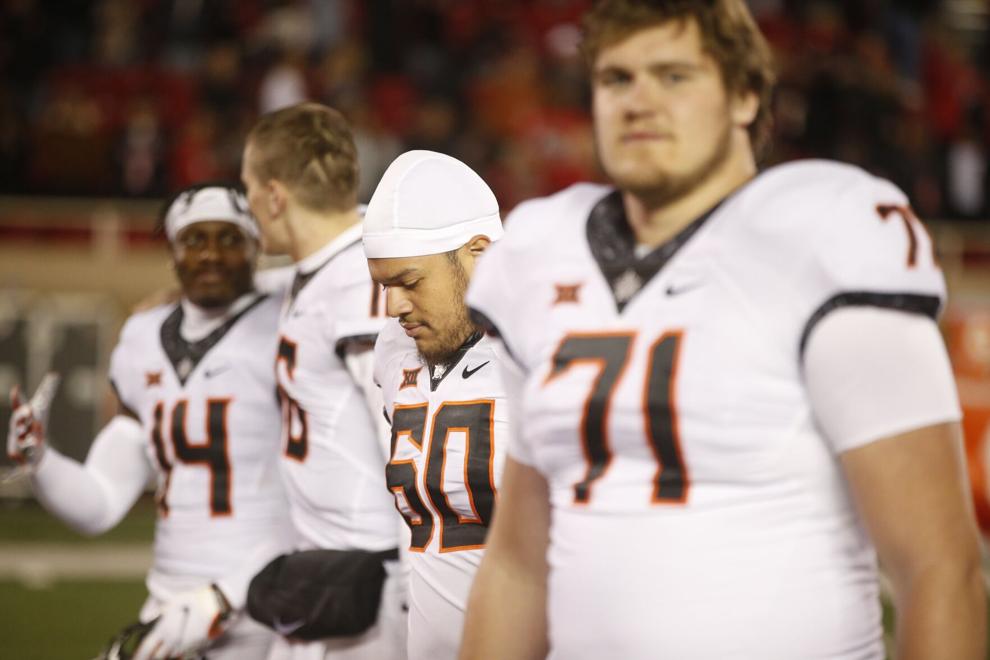 OSU vs. Texas Tech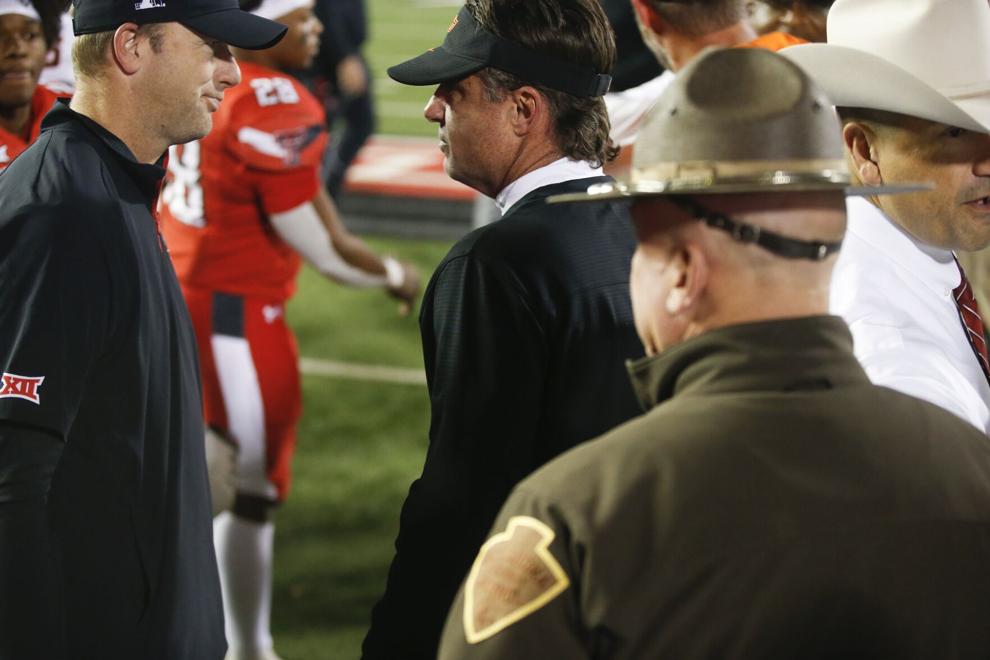 OSU vs. Texas Tech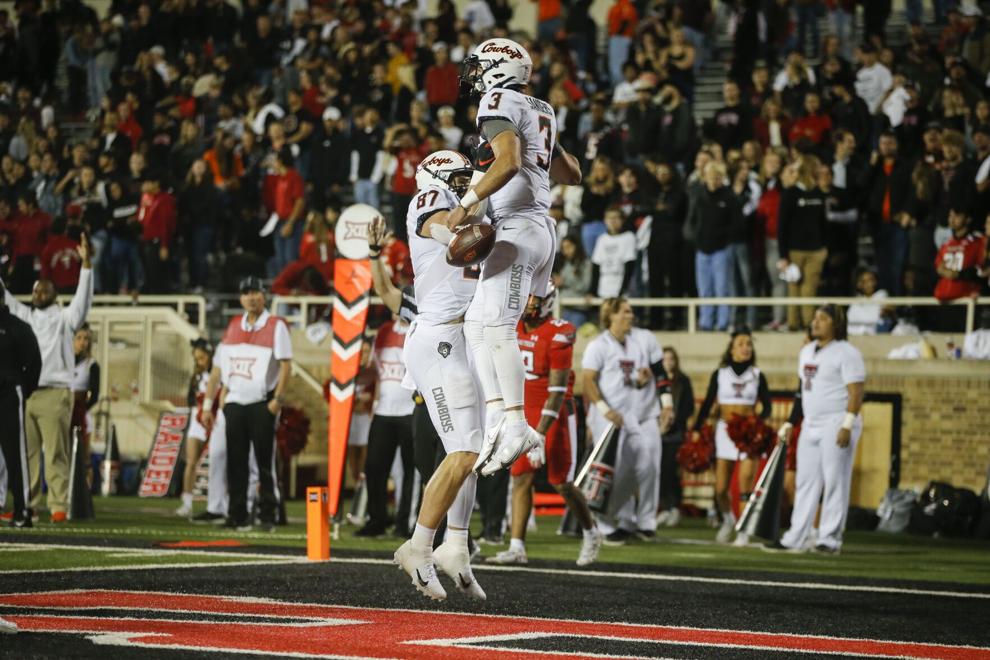 OSU vs. Texas Tech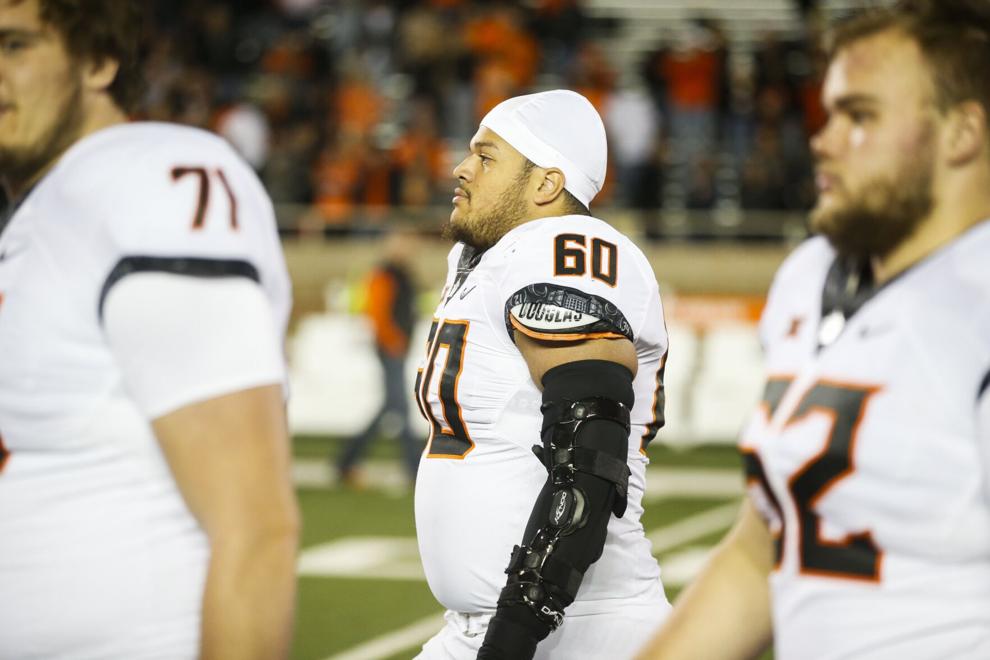 OSU vs. Texas Tech
OSU vs. Texas Tech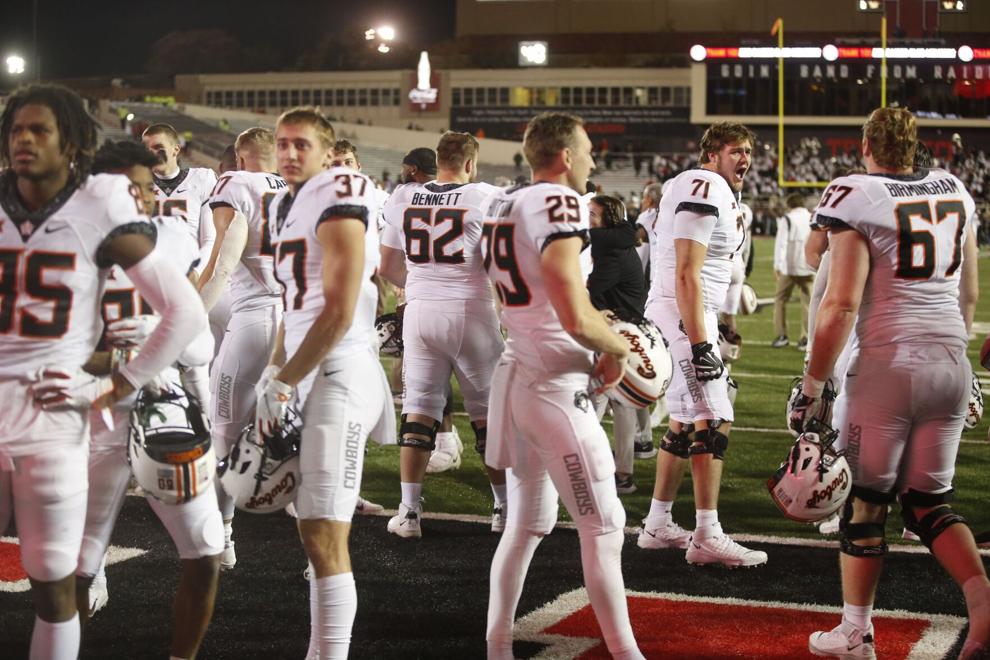 OSU vs. Texas Tech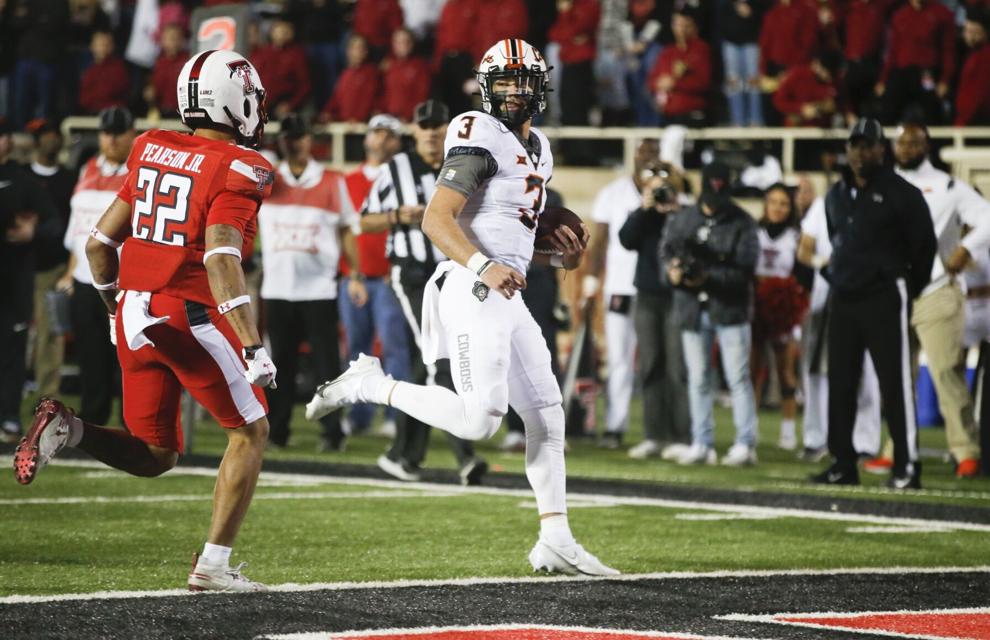 OSU vs. Texas Tech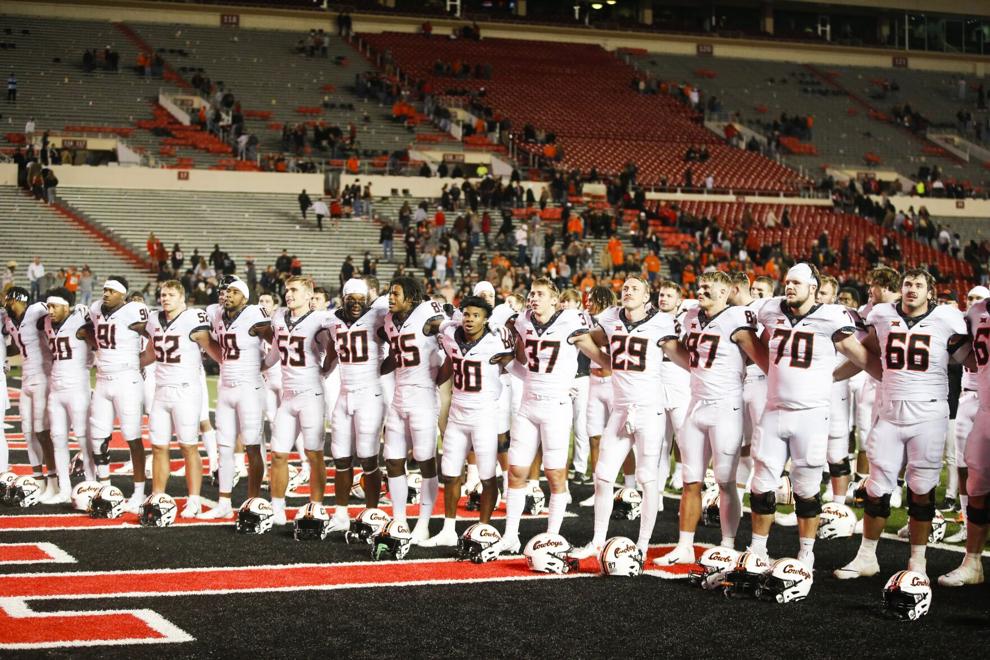 OSU vs. Texas Tech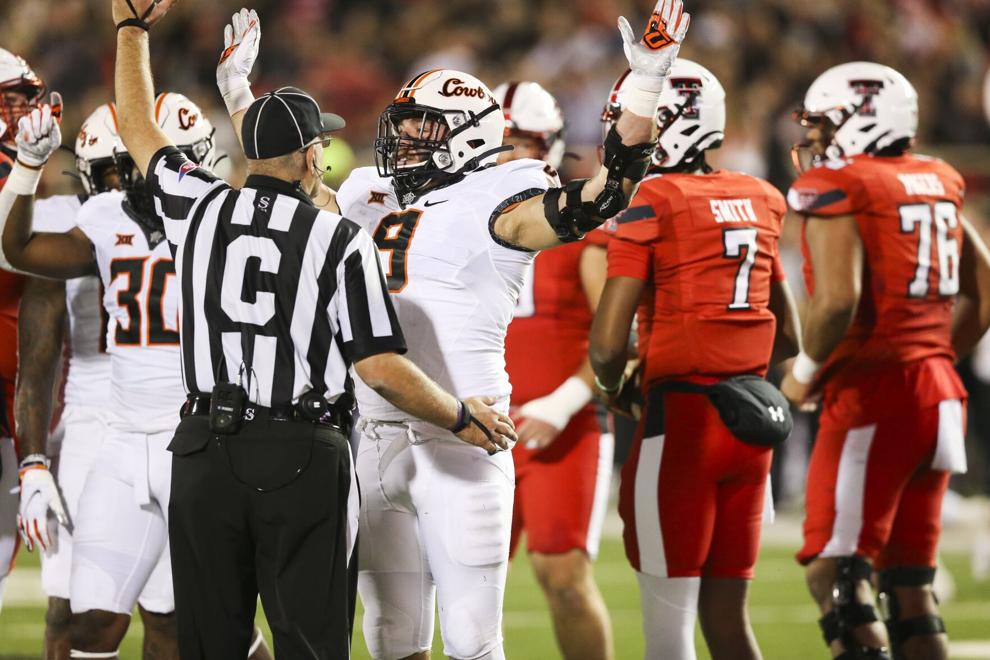 OSU vs. Texas Tech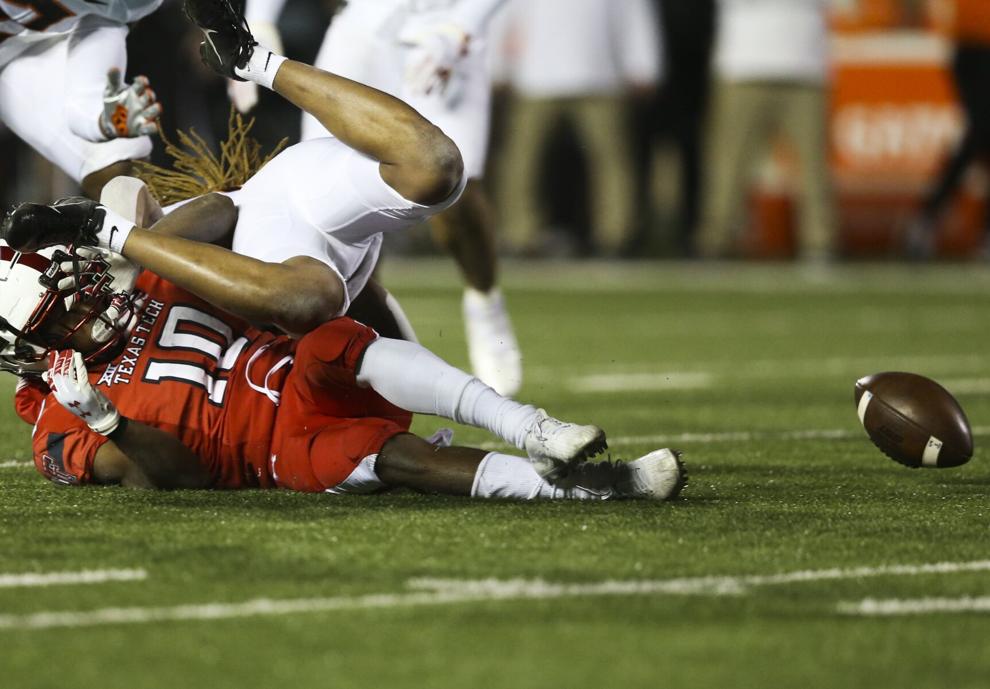 OSU vs. Texas Tech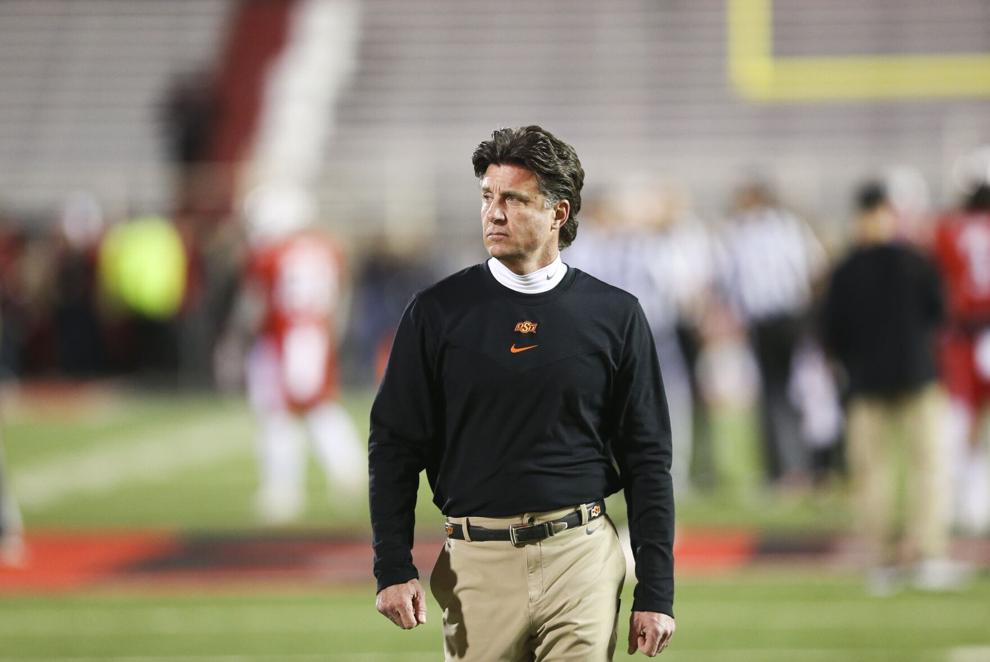 OSU vs. Texas Tech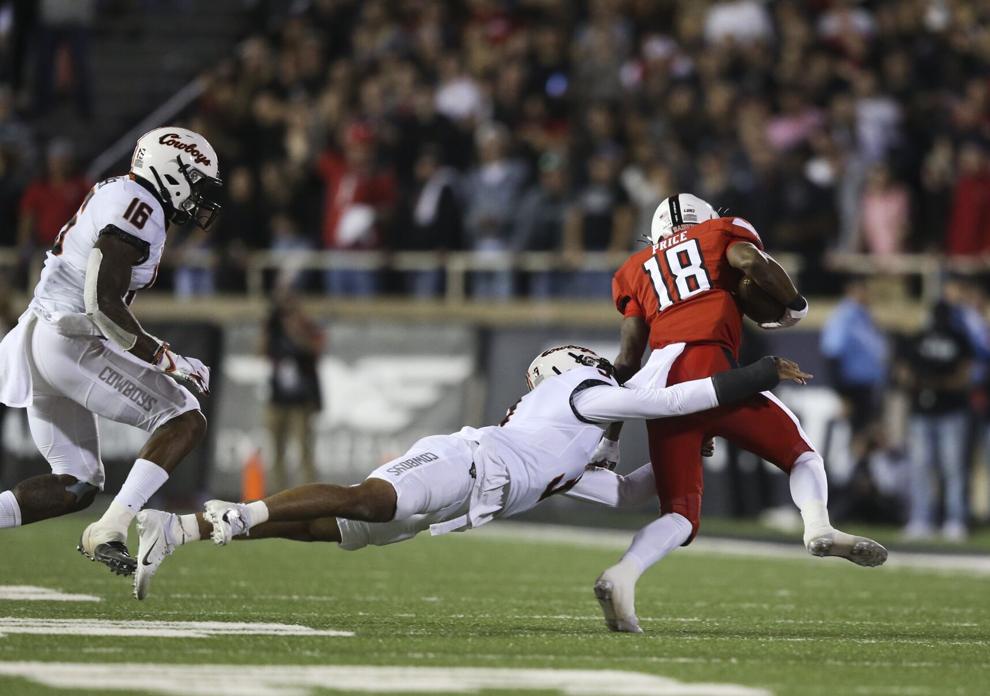 OSU vs. Texas Tech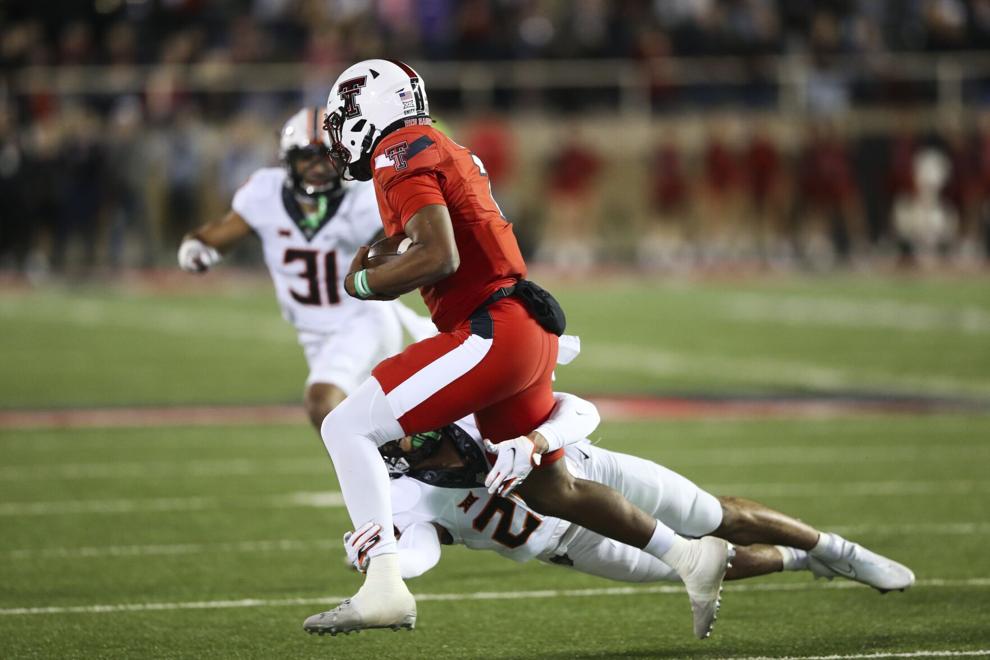 OSU vs. Texas Tech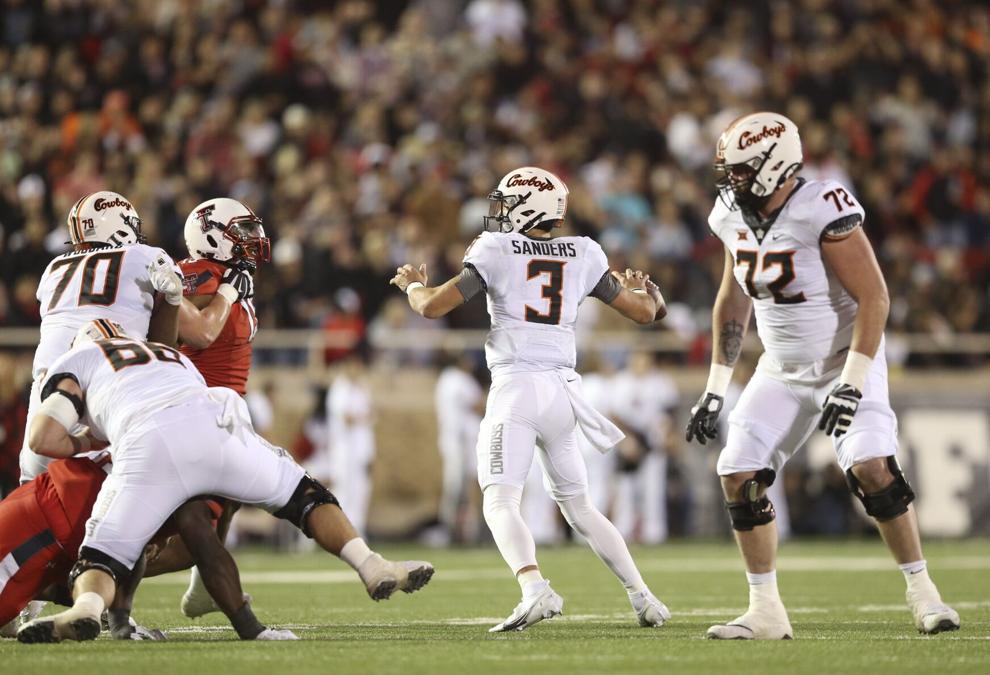 OSU vs. Texas Tech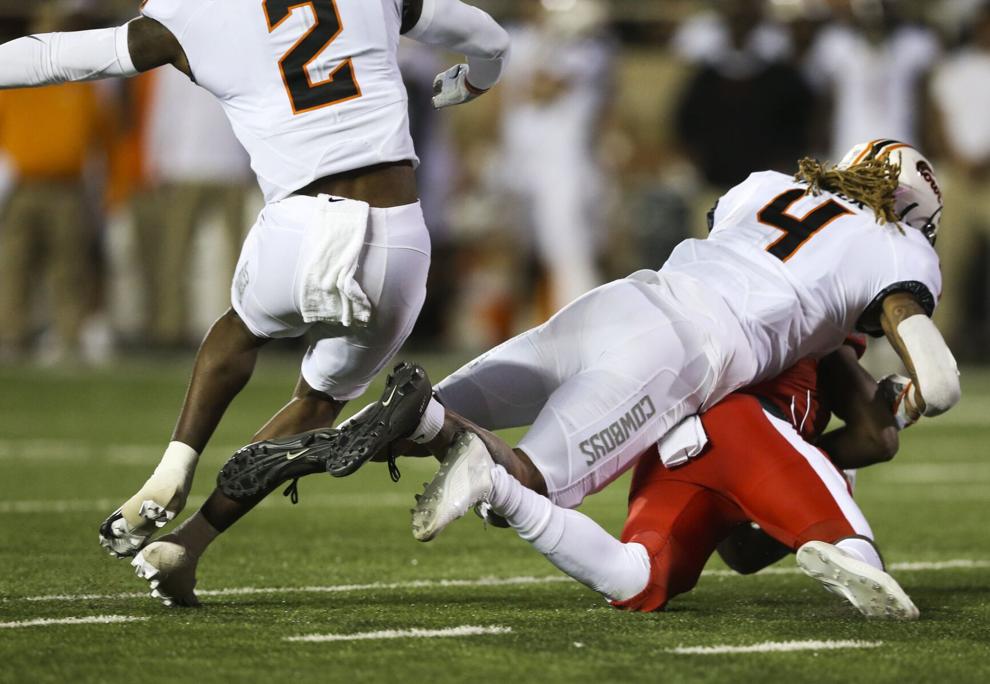 OSU vs. Texas Tech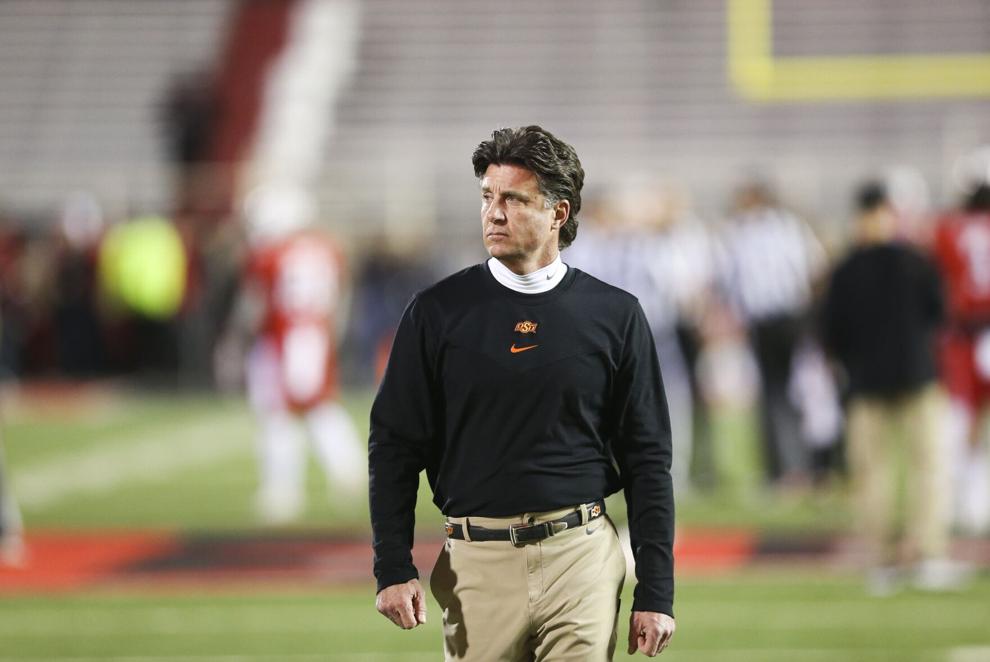 OSU vs. Texas Tech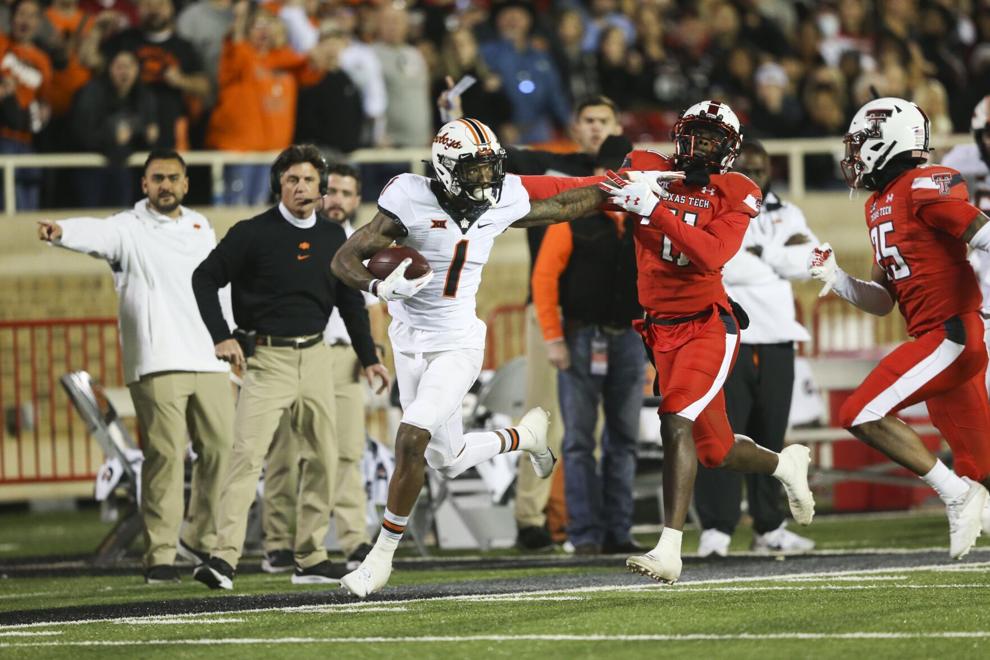 OSU vs. Texas Tech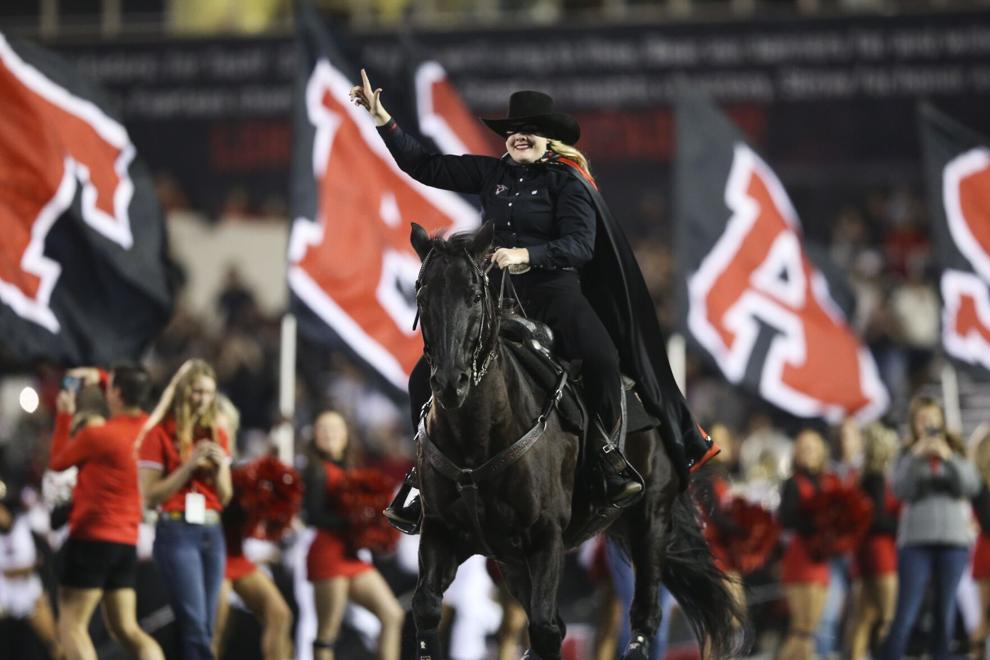 OSU vs. Texas Tech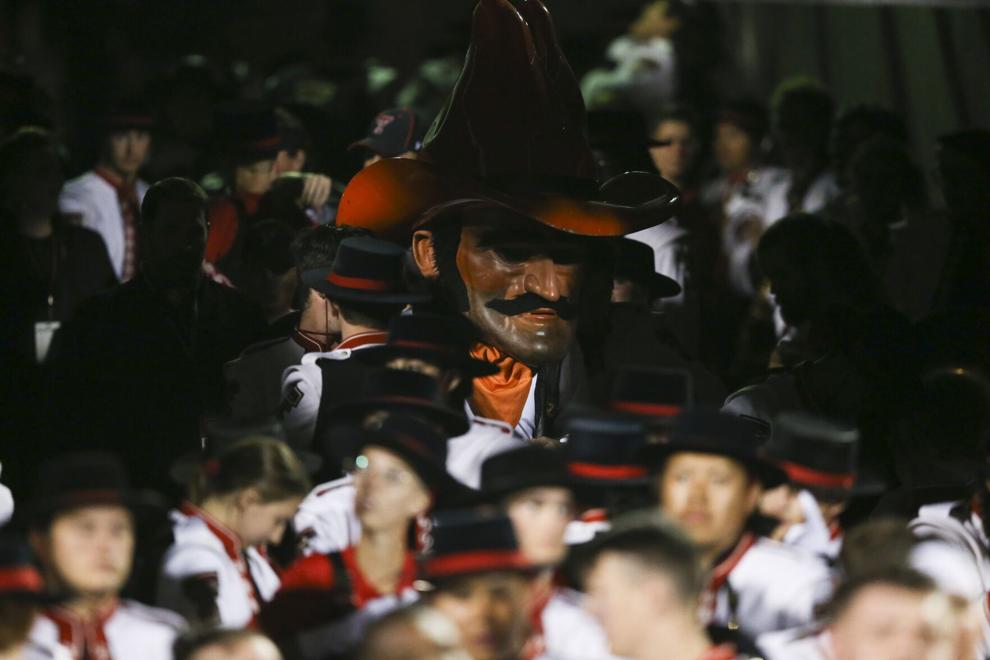 OSU vs. Texas Tech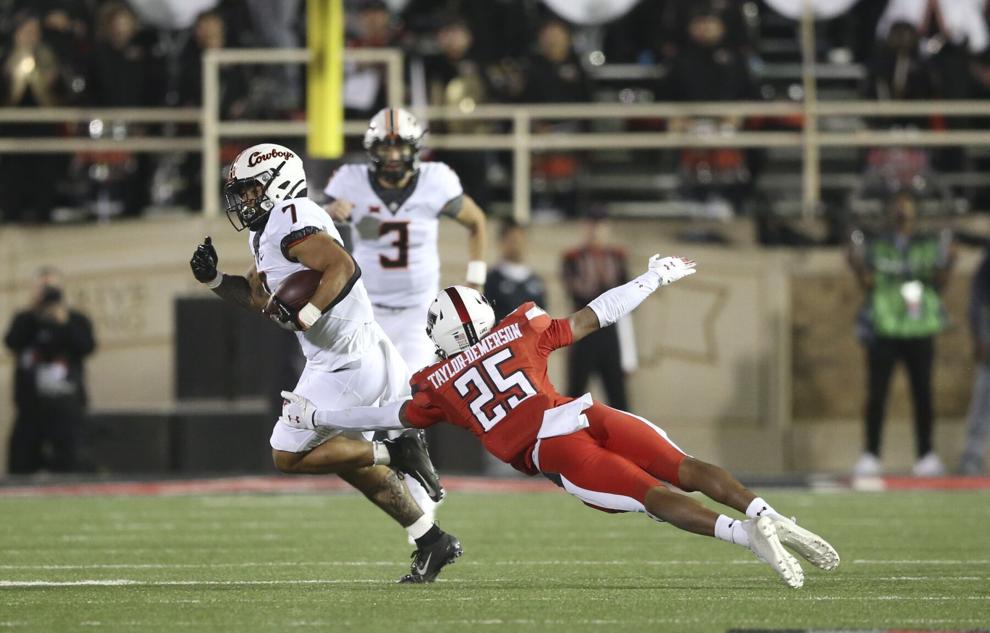 OSU vs. Texas Tech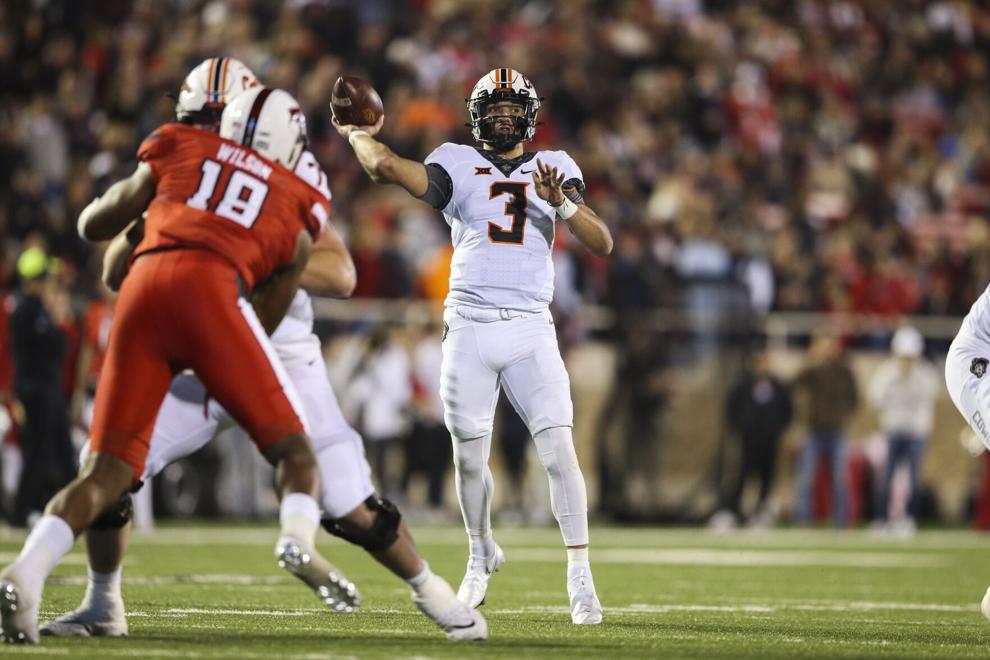 Check out our latest digital-only offer and subscribe now