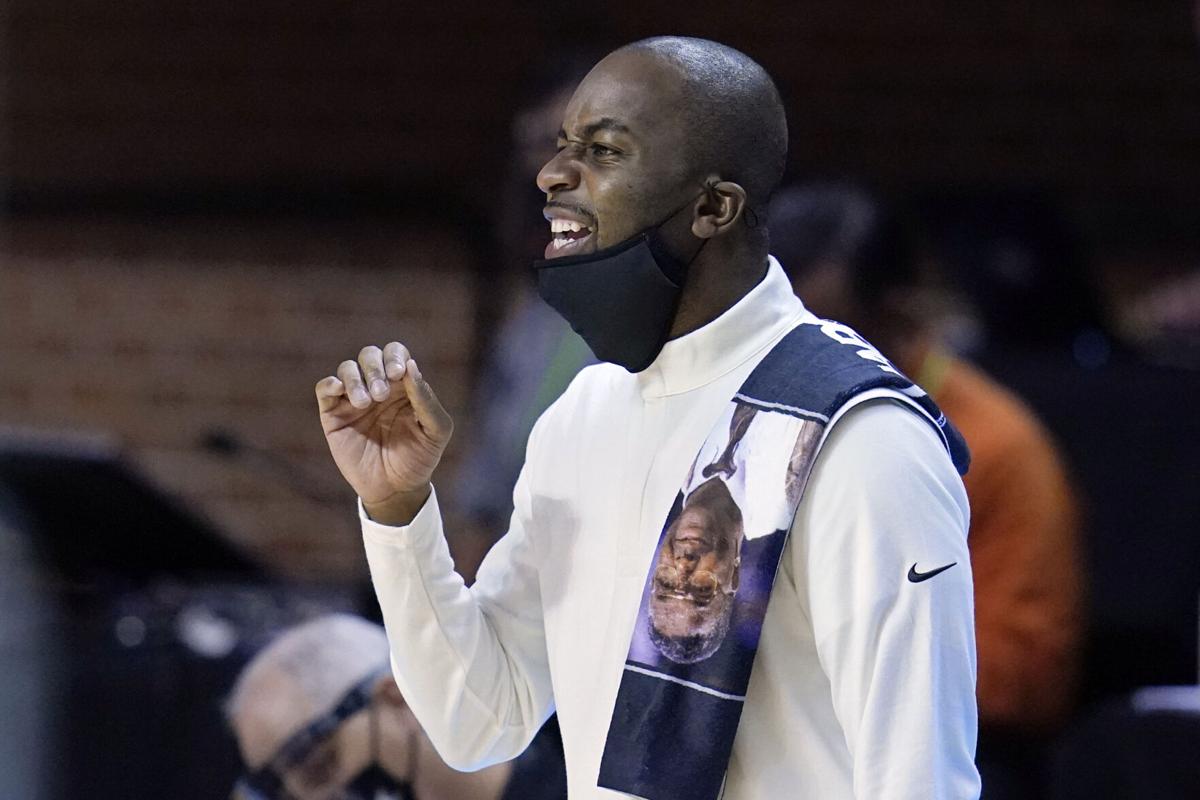 It's August 2004. Bob Stoops hasn't closed preseason practice yet, and so John Hoover and I are at the field west of the Lloyd Noble Center to report on the Sooners for the World. All day, it feels like, every day.
We're supposed to be tracking the defense now that Mike Stoops is gone, and an offense that just added Adrian Peterson.
All we really care about, though, is guzzling enough water to replace the sweat that soaks our clothes. It's the hottest place on earth. Has to be. And we're watching players in pads running sprints. Now it's somehow hotter.
That's where my mind went last week as Tulsa became the East Antarctic Plateau.
That and a few other places.
This made me think
The most important moment of Oklahoma State's basketball week wasn't the Cowboys' 67-60 victory over Kansas State Saturday. It was the day before, when the O'Colly's Chris Becker asked Mike Boynton about the OSU coach's social media posts recognizing Black History Month.
"I'm fortunate to be in a position where sometimes people listen to what I say," Boynton said. "I'm conscious of the fact that I have an opportunity to make people aware of things that maybe they didn't know, for whatever reason.
"I say this as somebody who majored in African American history in college. There are several posts I made that I myself am just learning about at 39 years old."
Boynton's tweets last week recognized poets Maya Angelou and Gwendolyn Brooks, inventors George Franklin Grant, Marie Van Brittan Brown and Beatrice Kenner and legendary Grambling football coach Eddie Robinson.
"Anytime we have an opportunity to promote the diversity of our country, the contributions that people of all races, but certainly during Black History Month that Black people have made to our country," Boynton said, "I think it's important that I take that opportunity and am serious about bringing to light some of those things."
I appreciate that willingness. We all should.
This made me laugh
"Bringing daily joy (and some frustration) to millions," Boynton tweeted.
When Patrick Crarey, the African-American basketball coach at NAIA Washington Adventist University, saw Boynton's tweet, he fired one off himself: "Wait till I hit the 'old boys club' with that historical fact right before I hit a bomb past their ball."
And this made me laugh
OSU guard Bryce Williams appeared on Friday's media Zoom call before Boynton. I made small talk by asking Williams if he was staying warm.
"No sir," he answered, looking dead serious and a little miserable.
My bad, Mr. Williams. That was rude.
I totally forgot you grew up in Tampa.
This made me smile
While Super Bowl LV had the game's lowest television viewership in 15 years, Puppy Bowl XVII saw a 14% increase.
Huh. We love dogs as much as we're sick of Tom Brady.
You know what? I think we're gonna be OK.
This made me cry
The first time Richardson referenced the four kids he brought with him from Western Texas JC to Tulsa by name, he mentioned "Paul Pressey, Phil Spradling, David Brown and Greg Stewart, who's no longer with us."
Greg Stewart, MVP of TU's 1981 NIT championship, died in 2018.
"I knew that he was sick," Richardson said during our conversation last Thursday morning. "His daughter, who was a little girl when he was with us at Tulsa, took care of him.
"Yeah, I've lost Vince Williams. I've lost Steve Harris. I've lost some of my TU guys, my family members. You stop and think and reflect... I've got a room with all my pictures and trophies, and you look at Steve and Vince and Greg when they were youngsters, it brings back a lot of memories."
A reader emailed after the column ran. He remembered watching Harris, who passed away in 2016, light up Wayman Tisdale's Oklahoma Sooners in 1985.
"I happened to be at a TU game several years ago and recognized Steve sitting nearby," the reader wrote. "My wife gave me the courage to ask for an autograph. He was gracious, signing his name along with his number 20. I still have it in my office."
There were some great players in those halcyon days of TU basketball. They were a source of great joy.