The subject of Mike Gundy's cautious tendencies against Oklahoma arises every year Bedlam is played, and every year Gundy's Bedlam record worsens. His 2-14 mark has much more to do with OU's superiority than his conservatism, but that conservatism is still worth analyzing because Bedlam, like all rivalries, is a head game.
The Cowboys should approach and play Saturday night's game with gusto. They have improved more than the Sooners this season. They have executed better. They have been better-coached. They are in a better place.
The primary reason for all of this is OSU's rabid defense. The Cowboys know what they have there. Gundy certainly does. It is why he has minimized offensive risks all season.
"If it doesn't work out and we punt," he has said, "it's not that bad of an option."
Does Gundy stay the course Saturday night?
"I need to see the ebb and flow of the game and how things are going," he answered Monday. "How's our defense playing? How are we rushing the football? How is the quarterback's decision-making? Same thing for them. How are they playing on that side of the ball? Their decision-making? Where are they?
"You let the game go and you see what happens before you make a bold statement on something you're going to do, that would go against something that would be normal, statistically, in a decision-making process."
Right. The game does tend to dictate coaching directions.
But isn't it fascinating to consider the conundrum here?
OSU's defense is the best unit in Saturday night's matchup. The Cowboys have more momentum heading into the game. They are in Stillwater. Their fans, who have been teeth-gnashing since OU's summertime decision to bail on OSU and the Big 12 Conference, should be hoarse by kickoff.
In that sense, the Pokes could treat pregame stretch like a goal-line stand. Gundy could walk around, chest puffed out like AJ Ferrari's, borrowing from Les Miles. Let 'er rip!
He could attack this game for those reasons, or as a raised finger to detractors who see him as overly reluctant against OU.
We have already covered the first problem with Gundy going so bold: OSU's defensive prowess is such that it enables a cautious offensive plan. It allows Gundy and offensive coordinator Kasey Dunn to bear in mind that quarterback Spencer Sanders has thrown spates of interceptions in the past.
Sanders is taking much better care right now, so why risk that? Is OU that much different than previous opponents that Gundy should change what has worked so well for eight or nine weeks?
If he goes bigger this week, it feels more like caving to those who drill down on his Bedlam caution than exercising common sense.
And that brings us to the second problem with Gundy being suddenly robust: He doesn't buy that he has been cautious in Bedlam to begin with.
"We've been more open that we have been," he countered Monday. "Sometimes we've been cautious if we don't feel like we can execute certain things, if we feel like it's going to create negative plays. Negative plays on the offensive side of the ball are not good. Now, if they've had teams that were overpowering to us and we couldn't function? It may look that way.
"Last year when we played them in the second half (and OSU punted after having fourth-and-8 from OU's 38-yard line), I think we had three freshman linemen playing. And they had a pretty good rush. And so it may look conservative, but it didn't do us or me or the team any good to put them into a situation where they're working down the field in pass routes that are 2.8 or 3.3 (seconds) to throw, and somebody's in the backfield in 1.7. It just didn't make any sense.
"Our approach to (Bedlam) has probably been more wide open against them than what it would be against a normal opponent, during my time here as a head coach. The year Sam Bradford was here (2008) and they were scoring all those points, we went empty (no backs/all wide receivers) the whole game and we almost never went empty. We ended up scoring 38 points I think (OU won 61-41).
"No, it's not been that way."
Critics who bring up last year's punt, or Mason Rudolph handing off at midfield instead of throwing into the end zone on the last play of Bedlam's 2016 first half, argue otherwise. They want Gundy to get out of that conservative head space when he sees the Sooners Saturday night.
Which is fine. But they should also ask: Is it worth Gundy getting out of his head and doing something unusually bold merely because of his past?
When staying in his head would serve him and his current team seemingly better?
Big 12 football rankings after week 12: OSU still on top, Texas still at the bottom
1 – Oklahoma State (10-1, 7-1)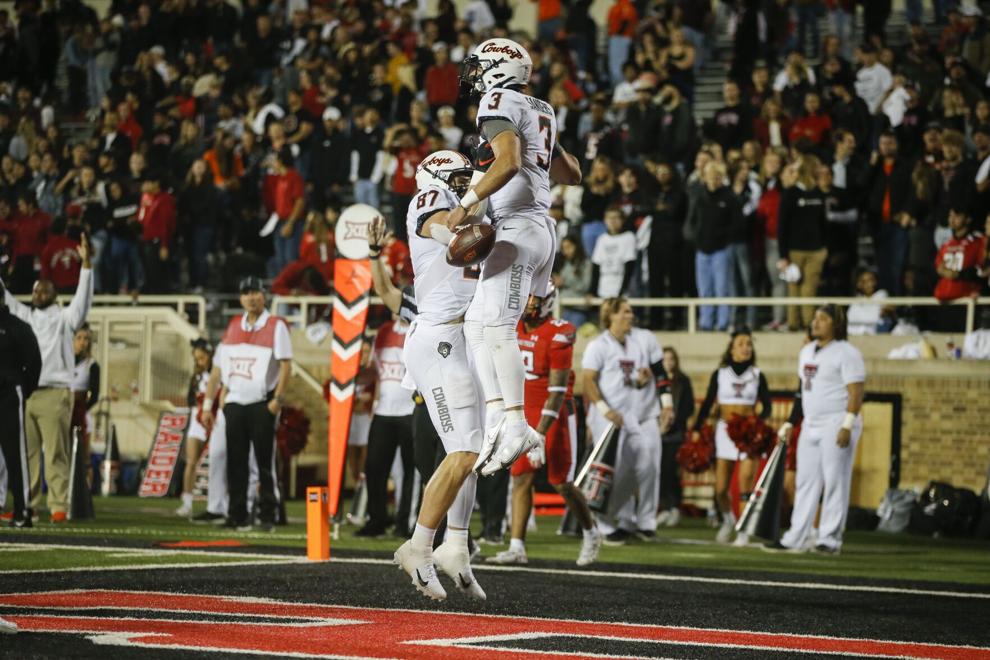 Watch Now: Breaking down Bedlam
2 – Baylor (9-2, 6-2)
3 – Oklahoma (10-1, 7-1)
4 – Iowa State (6-5, 4-4)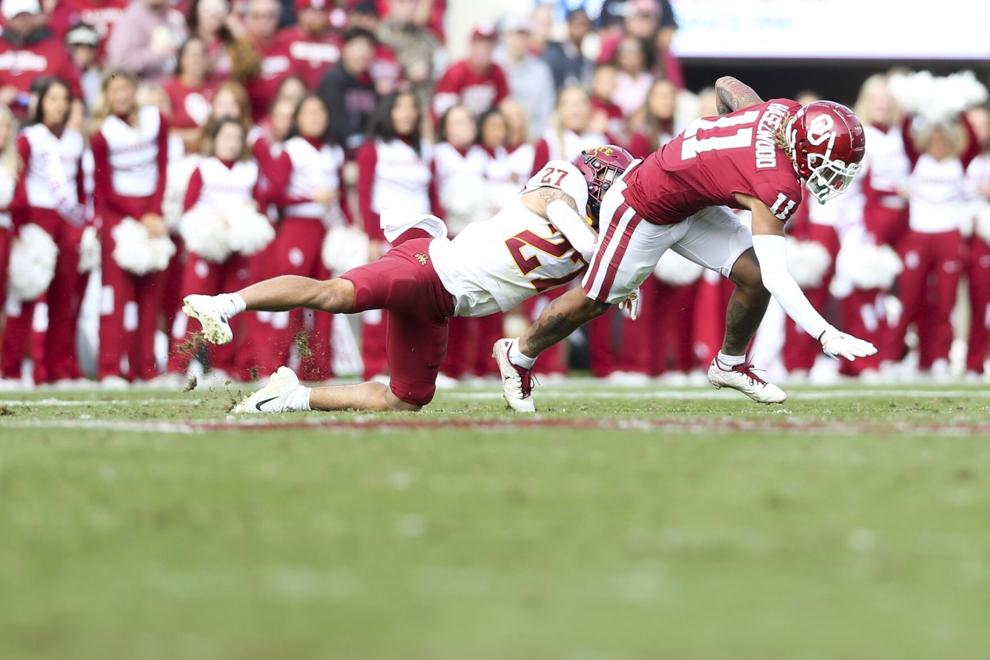 5 – Kansas State (7-4, 4-4)
6 – West Virginia (5-6, 3-5)
7 – Texas Tech (6-5, 3-5)
8 – TCU (5-6, 3-5)
9 – Kansas (2-9, 1-7)
10 – Texas (4-7, 2-6)
Check out our latest digital-only offer and subscribe now