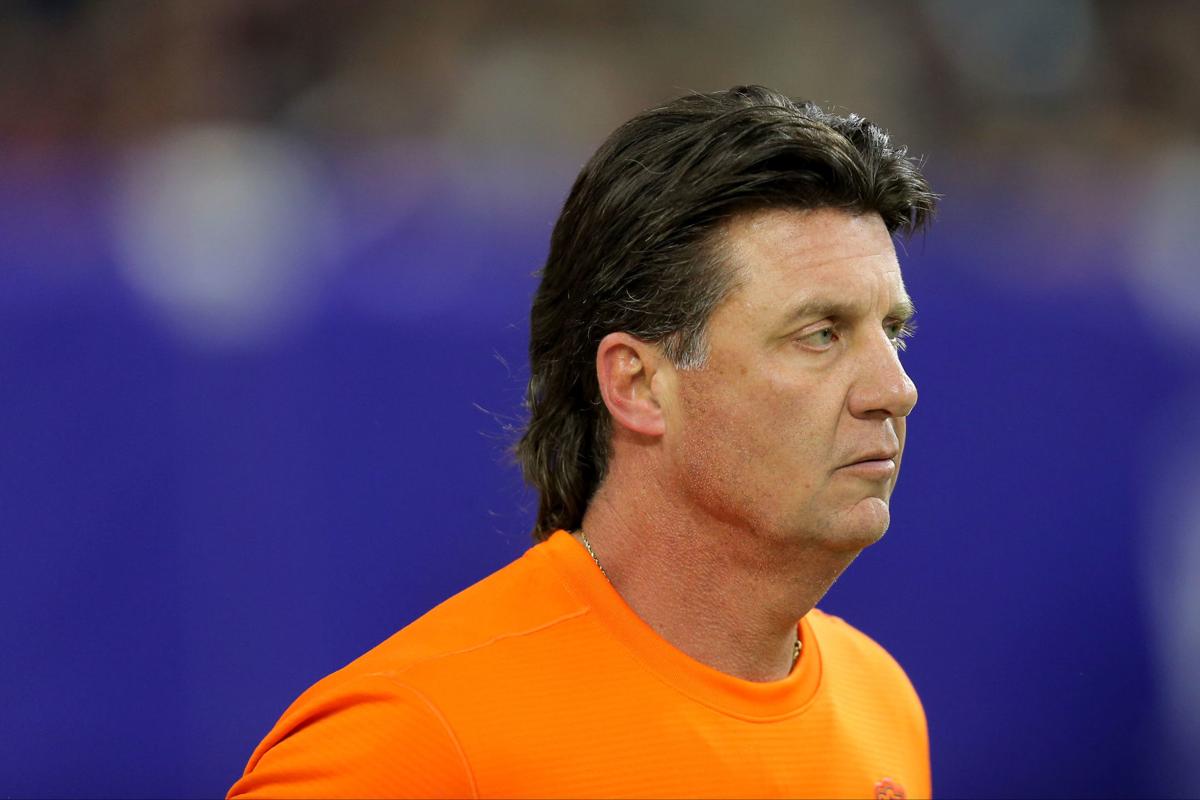 Maybe if he got to do it over, Mike Gundy wouldn't equate COVID-19 to the flu and wouldn't champion the need for football players to return to Oklahoma State University "because we need to continue to budget and run money through the state of Oklahoma" and wouldn't speak so boldly about "antibodies," "blood transplants" and "remedies" while admitting "I'm not a doctor."
Maybe that way, OSU wouldn't have felt compelled to issue a statement hours after Gundy's media teleconference Tuesday confirming it was taking the pandemic seriously, and that "We will not compromise the health and well-being of our campus community."
What's done can't be undone, however, and that leaves us an old axiom: There has never been a mistake we couldn't learn from.
It might be helpful to learn from Gundy's mistakes. The pandemic is only going to intensify our frustration moving forward, which has the potential to multiply regrettable words and actions.
Let's try hard not to go there. Let's try to apply some lessons that should keep us from going there.
Don't play doctor if you aren't one
"I don't pretend to be a doctor," Gundy said during the first part of his teleconference.
So he was on the right track. He stayed there several times throughout the call when he referenced "medical people" and their importance.
What a mistake, then, to swerve so wildly other times.
"In my opinion, if we have to bring our players back, test them, they're all in good shape," said the football coach, not the doctor. "They're all 18, 19, 20, 21, 22 years old. They're healthy. A lot of them can fight it off with their natural body, the antibodies and build-up they have. There are some people that are asymptomatic. If that's true, yeah, we sequester them."
"Now, can somebody (test) positive while we're working two or three days a week? Sure. We quarantine them just like we do people that get the flu," said the football coach, not the doctor. "We get people that get the flu during the season. We quarantine them, we treat them, we make sure they're healthy, we bring them back. It would be the same thing here."
It seems like we meet back here daily to remember the same point that should have sunk in when this whole thing started:
When it comes to details on the coronavirus, its danger, its spread, its testing, its lack of a vaccine, and our course of action as a result, the doctors, nurses and scientists do all of the talking. We listen and follow their lead. Period.
Dr. Bruce Dart of the Tulsa Health Department addressed media around the same time Gundy did Tuesday. Dart urged us to wear cloth face coverings should we need to venture out. He said Tulsa County COVID-19 cases continue to climb.
"I'm starting to hate this virus," Dart said.
We all hate it, Gundy included.
But unless we're wearing personal protective equipment or a lab coat, we all need to shut up about antibodies and recovery timelines, Gundy obviously included.
Priorities, man
It stinks that the economy is endangered and we're undergoing layoffs, furloughs and pay cuts. It is a major, legitimate stress on all of us.
But we have to be so careful how we frame that as people are getting sick and dying. Gundy showed us how not to frame it.
That quote he offered a few paragraphs earlier? About bringing players back and sequestering them? It continued with: "People say that's crazy. No, it's not crazy. Because we need to continue to budget and run money through the state of Oklahoma."
It isn't crazy to want the economy thriving again.
It isn't crazy to want to see college football again.
It is crazy to one moment be talking about the health of 18-to-22-year-old athletes amid a pandemic, and the next to force a state's economic system into the narrative.
It isn't crazy to wonder about a man's priorities in that case, or when he says, as Gundy did Tuesday: "I've heard comments about, can you play a football season if you're not on campus with students, the general student body population? Sure you can. We're doing distance learning right now."
We are already concerned about issues related to testing privileges and the definition of "essential" businesses. We are concerned about the divide between haves and have nots thickening both during the pandemic and after.
We are all worried about every kind of health risk.
Gundy brought all of this into play with his comments. He can't be so reckless when it's important to be careful.
Being careful amid COVID-19 isn't just staying home and washing your hands. It's applying the virus to reasonable terms that aren't out of whack with the common good.
Be flexible and sensible
The pandemic has taught us what might be true today probably won't be tomorrow. The more flexible we can be with this thing, the clearer our heads will be.
The clearer our heads, the more sense we can make.
Gundy's mistake Tuesday was promoting a timeline that began with testing of OSU football staff employees "in three or four weeks," with players to follow. He used May 1 as a target date.
He could have kept that date vague, seeing as how there are administrators reportedly considering a college football season starting in the spring of 2021. He could have even made the date June 1, seeing as how the Big 12 Conference recently announced a suspension of "organized, in-person team activities of any type, in any location" until May 31.
By going with May 1, Gundy triggered OSU to include the following in its damage-control statement: "We will also abide by the federal and state mandates as well as Big 12 guidelines."
Gundy's timeline was optimistic to say the least. And while there is nothing wrong with hopeful thinking or formulating plans at a time like this, it is more important to be sensible. That's a solid general rule moving forward.
It would have done Gundy some good Tuesday, but perhaps he can learn, as well.
---
Stuck at home with no sports: Fill the time with Mike Brown's favorite sports movies
The favorites: Moneyball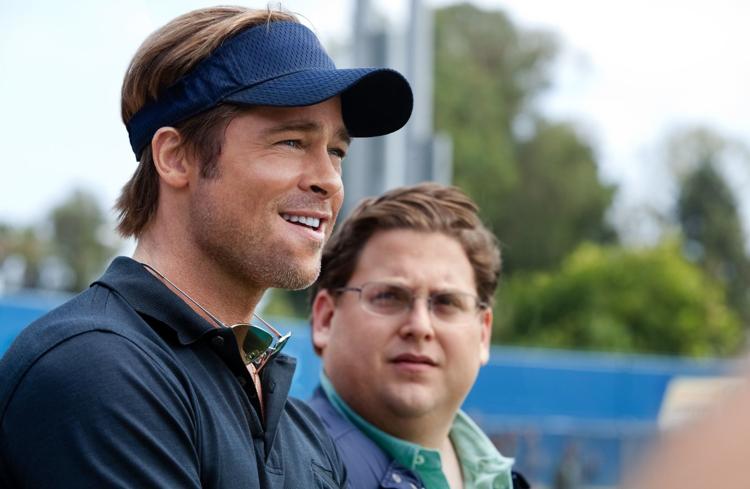 The favorites: North Dallas Forty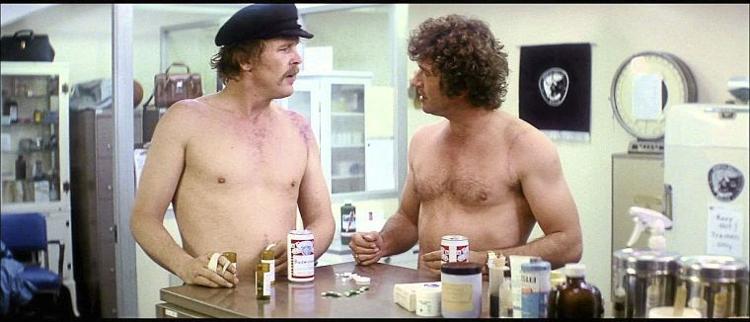 The overrated: Major League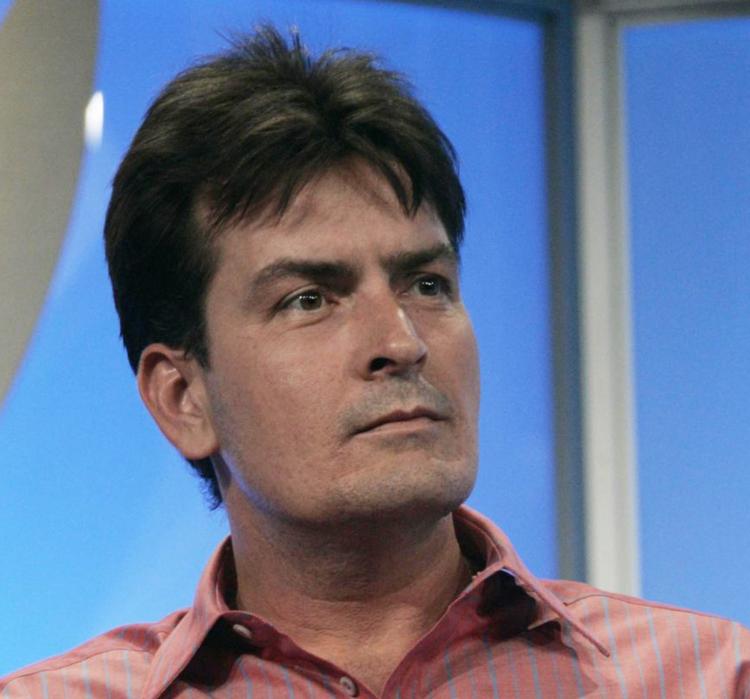 The favorites: Bull Durham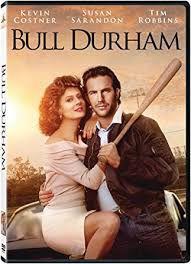 The overrated: Friday Night Lights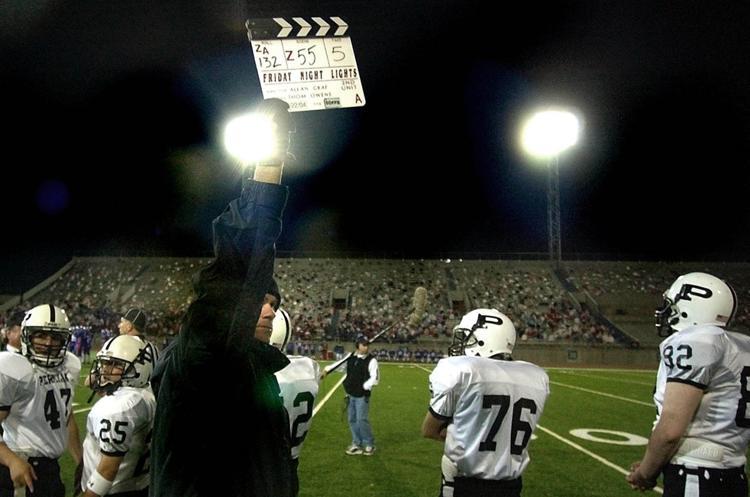 The overrated: Varsity Blues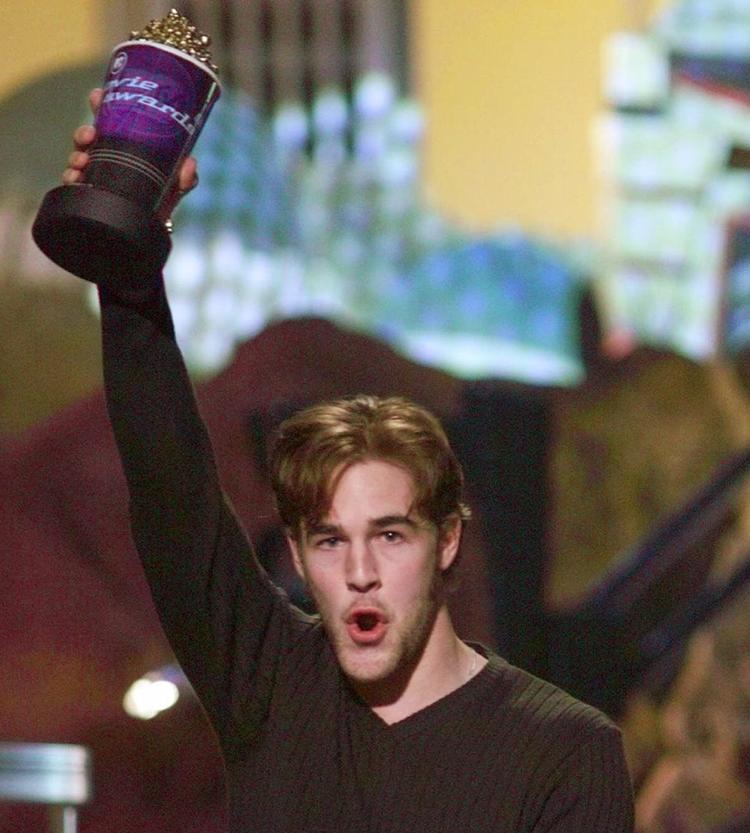 The overrated: Field of Dreams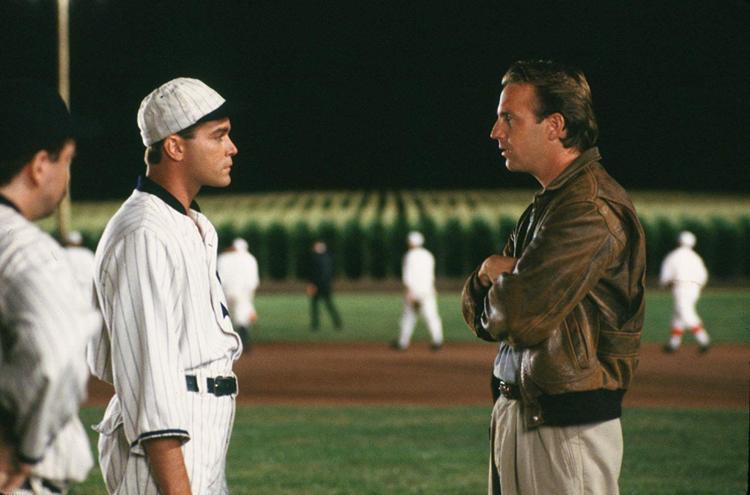 The overrated: Hoosiers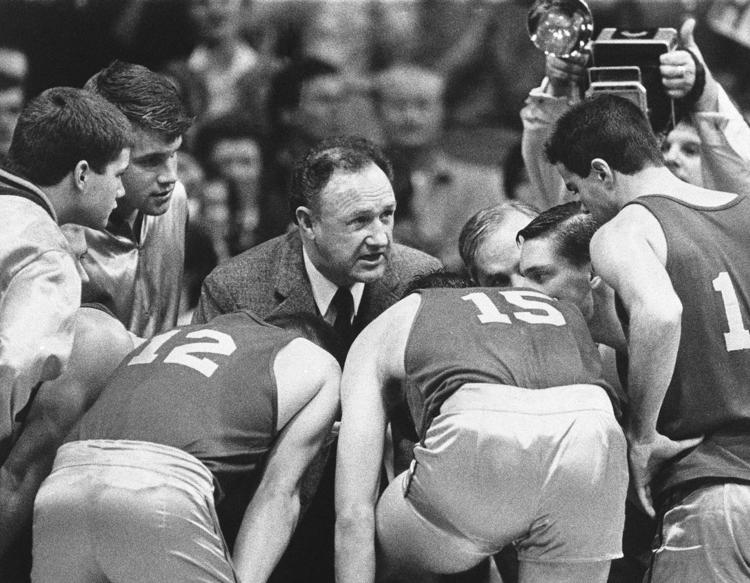 OKPrepsExtra.com: Home to everything high school sports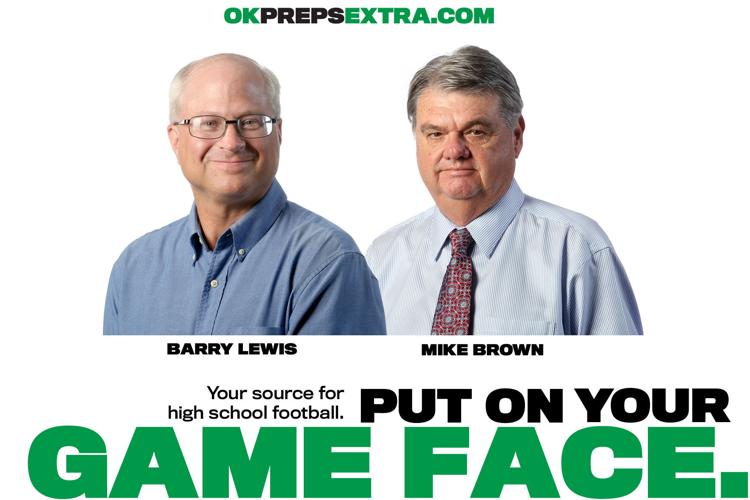 Bars, restaurants and entertainment venues are closed indefinitely because of the COVID-19 threat.
Philbrook, the palatial Waite Phillips estate at 2727 S. Rockford Road, was donated to Tulsa by Phillips and his wife, Genevieve, for use as a…
OSUSportsExtra.com: Home to everything orange and black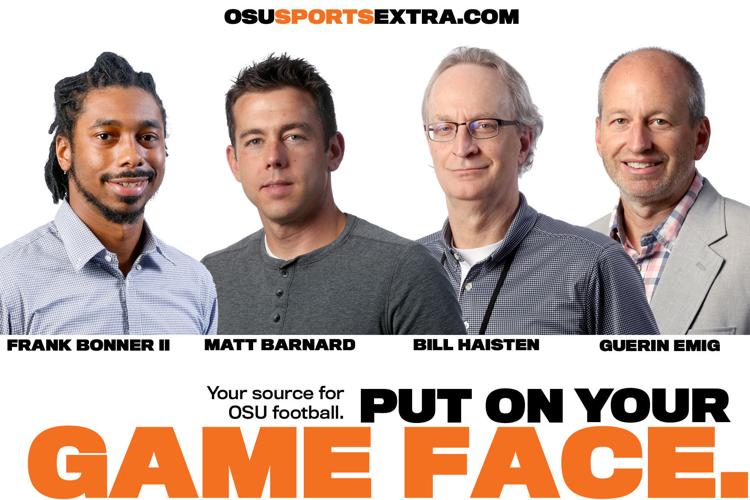 OUSportsExtra.com: Home to everything crimson and cream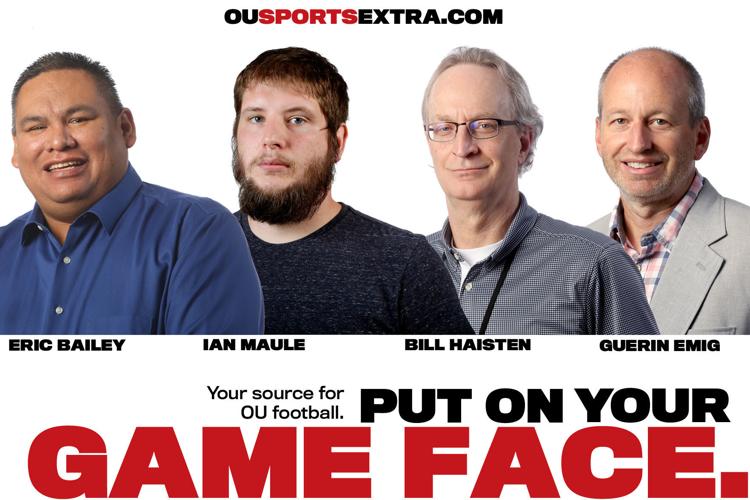 TUSportsExtra.com: Home to everything Golden Hurricane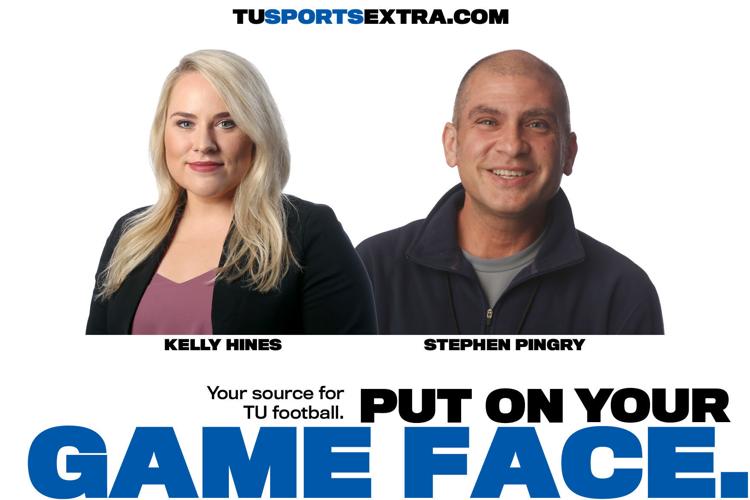 Guerin Emig
918-629-6229
Twitter: @GuerinEmig
Be the first to know
Get local news delivered to your inbox!