Thurman Thomas and Melvin Gilliam are on the phone talking about their devotion to Oklahoma State University, their hope they can help the Cowboys' football program, and about the man who has caused many of the Cowboys' current problems, the man they played with at OSU once.
"Thurman, how many times have you talked to Mike Gundy?" Gilliam asks.
"Since I left?" Thomas says.
"Yeah, since you left," Gilliam says.
"Probably once. It was at a bowl game," Thomas says. "I just happened to sneak in the locker room."
Gundy has reached what feels like a tipping point.
He is the most successful football coach in OSU history, but only has his job in the aftermath of reckless decisions related to the pandemic and the Black Lives Matter movement because he assured his university he will be more sensible and communicative.
Still, he is stuck in the eye of a self-made cyclone. His athletic director and his university are swirling around, too, since the football program is so many observers' most convenient view of any major college.
Gundy's players are the most attuned figures here. They are the ones who initially called out their head coach for wearing a One America News T-shirt in public, not OSU athletic director Mike Holder or university president Burns Hargis.
Chuba Hubbard and his teammates raised their voice. Gundy promises he will listen to current players from now on.
But here, in the midst of a big mess that could also be an enormous awakening for Gundy, his program and his school, other players are raising their voices. They are older, wiser and every bit as tethered to Cowboy football.
OSU should listen to them, too.
On Gundy espousing the OAN both during a coronavirus conference call and in public...
"It would be tough for Gundy to sit down in my living room and try to recruit my son, little Tatum, knowing you feel a certain way towards people," says Tatum Bell, the 3,409-yard rusher when Gundy was OSU offensive coordinator in the early 2000s. "I don't want to get too political, but if you coach a football team with predominantly Black kids, you have to find a connection and relate to them."
On Gundy's self-inflicted pay cut...
"You can't p--- on my leg and tell me it's raining. We know he'll recoup that million dollars," says Vernand Morency, OSU's leading rusher in 2004 with Gundy as coordinator. "I don't see where's a real solution or a real answer to talk to these parents in the Black and Brown community of the kids they're trying to recruit. I just don't see what they did or what solution they came up with. All I see is that university renegotiated a bad contract that they issued."
On Holder's estimation he consulted with "probably 20, maybe more" players during OSU's internal investigation of Gundy following Hubbard's and the current team's pushback...
"How can you not call the guys that started it? Thurman Thomas, Hart Lee Dykes, Barry Sanders, our era... How can you not call them and ask, 'What do you all think?'" says Gilliam, an OSU starter from 1985-88, a three-year Gundy teammate and second on the Cowboys' all-time interceptions list. "We're grown, we've moved on with our lives, we're doing our own things. But one thing is still there. We love our university. To be not included in something as serious as this..."
On Holder concluding Gundy's biggest issue isn't related to race — after the OAN fishing photo surfaced, former Colorado player Alfred Williams rekindled allegations that Gundy called him the N-word during a 1989 game — but that he is disconnected from players...
"Had we had that relationship when I left Oklahoma State over the next 15 or 16 years, I would have a better determination of what Mike Gundy is," says Thomas, the Pro Football Hall of Famer who is OSU's all-time leading rusher, and who played with Gundy in 1986 and '87. "I can't sit here and say, 'He's a racist.' Or 'He's not a racist.' I don't know Mike Gundy. I know him from the one-and-a-half years that I played with him, and I don't think that builds a relationship."
These former players would all like to build something deeper with Gundy. He is the most important, most visible figure at a program and university they care deeply about.
"Those were good times at Oklahoma State," Thomas says. "I was a senior and my wife was a freshman. She's still my wife today."
"Both of our wives went to Oklahoma State," Gilliam chimes in. "I've got lifelong friends from OSU. I call those guys my brothers."
"The Cowboys lose, I lose," Bell says. "I rep them all the time. I bleed orange."
Morency is so invested he counts the late T. Boone Pickens as a mentor.
"My humble opinion, if I had a conversation with him today, initially he would have said, 'But Vernand, it's just a T-shirt.' Then, the great part about Mr. Pickens is that he would listen," Morency says. "I would say, 'Well, Mr. Pickens, it is just a T-shirt. But imagine if you were (renowned televangelist) Joel Osteen and you have a congregation of 100,000 people looking at your every move. And you wore a T-shirt that said you loved being an atheist. Do you not think you're going to have backlash from your congregation?' Or if you were Elon Musk, or if you were T. Boone Pickens, and you wore something that offended your investors? Right?'"
Anyway, it isn't Pickens these players wish to converse with now. It's Gundy, Holder and Hargis.
"Decision-makers," Gilliam says.
They don't want anyone's head on a pike, they just want everyone's ears opened wide.
"We have to have a dialogue. We've got to start that first," Thomas says. "There's some players we've been talking to the past couple weeks. I don't know that I want to dive into what we've talked about just yet, but the dialogue is foremost."
Gilliam wants to know why Barry Switzer's cell number is in his phone, but Gundy's isn't.
Bell wants to know why Hubbard was the one who apologized in OSU's brief initial olive branch video, not Gundy.
Thomas wants to share a story.
"I was in Florida before all this COVID stuff started. I went to go see the OSU softball team play a couple games down there. I wanted to be a part of it," he says. "The coach took me in and I was in the dugout with the girls doing chants and cheers."
Thomas would love to lead cheers at Boone Pickens Stadium, have the football coach take him in.
"I've only been back a handful of times, and a couple of those times were not even invites from Oklahoma State," he says. "They were from other sponsors that wanted me to be there on game day...
"We've talked to guys in the '90s and 2000s, and it's been this way. They don't hear from anybody about visitation or alumni weekend or anything like that. I think that's wrong... We just feel like we've been left out of the program and it's time for us to step up and say how we really feel."
They are as emboldened to use their platform as OSU's current players. They are as concerned about current events.
They are concerned about their program's brand. They put in too many years bleeding for and investing in OSU football to have everything undercut by bouts of negligence by the head coach.
"What we've got to understand is our brand is in jeopardy right now," Gilliam says. "And no person, surely no one person, is bigger than the brand."
Again, none of these alumni are screaming for Gundy's job. They just want a seat at the table or their phones to ring. They want a more equitable return on their investment.
"Oklahoma State is a beneficiary for an insurance policy I took out in 1991," Thomas says.
They want to feel a part of things. That way, it's easier for them to protect the brand. It's easier for them to protect the head coach/former coordinator/former teammate when he trips himself.
If current and former players are dialed in, maybe they can all help Gundy from tripping in the first place.
That is on Gundy to facilitate, with whatever help he gets from Holder, deputy AD Chad Weiberg or Hargis.
"Gundy comes to Tulsa a lot to recruit. He recruits Booker T. I hear it all the time," says Gilliam, one of Booker T. Washington's all-time accomplished athletes. "Justice Hill, Jordan Brailford. Those guys are at my house because they're friends with my son. I even asked them. 'Tell me about Mike Gundy.' And they say the same thing Thurman said. 'We don't know him.'"
That, like so much of the OSU football-related trouble long sensed but just recently recognized, must change.
"This has been brewing for a while," Thomas says.
"A looong time," Gilliam says.
"It's just a lot of stuff that's really been bothering me," Bell says.
"It's concerning to me and a lot of former players," Morency says, "but also the Black and Brown community."
Maybe, under the influence of players both past and present, it can change.
---
2019 OSU football season recap: Chuba Hubbard, improved defense and injury problems
Memorable moments: Chuba Hubbard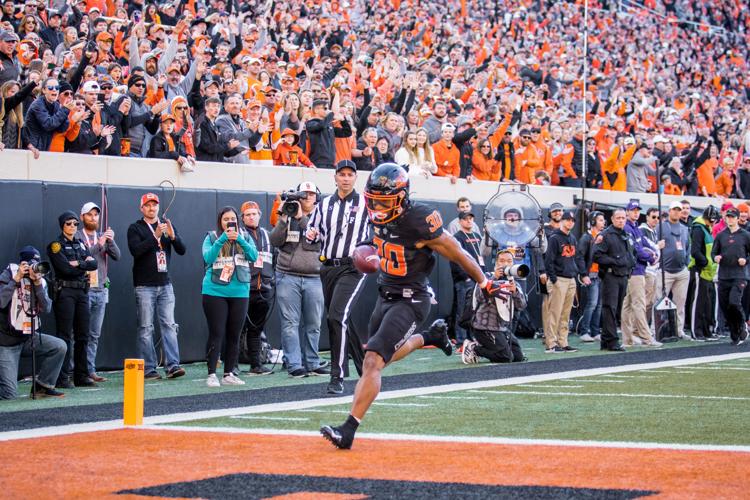 Defensive takeaways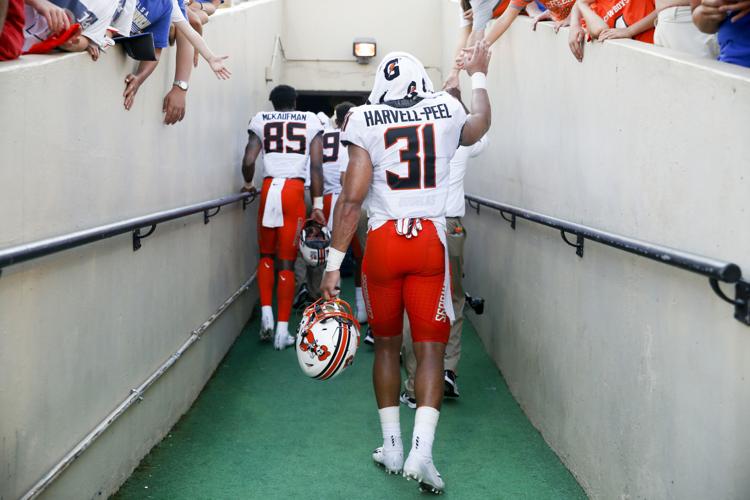 14th consecutive bowl game
Three questions about 2019: Was the season a success?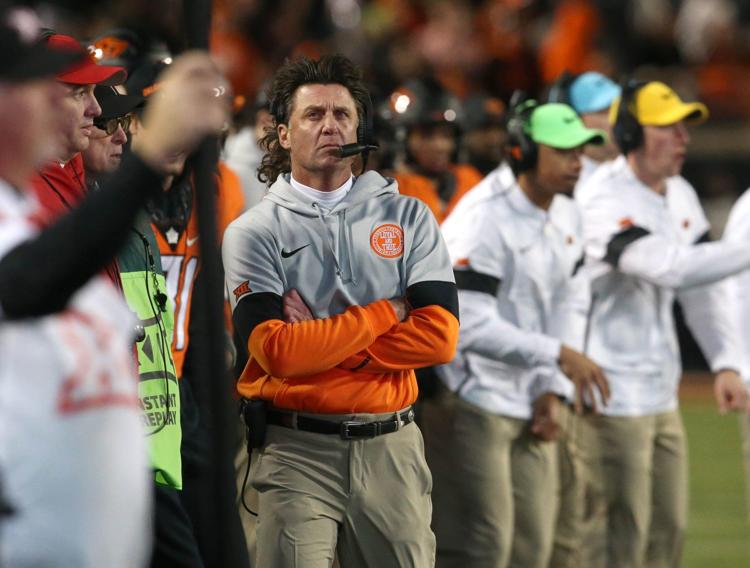 2. What went right?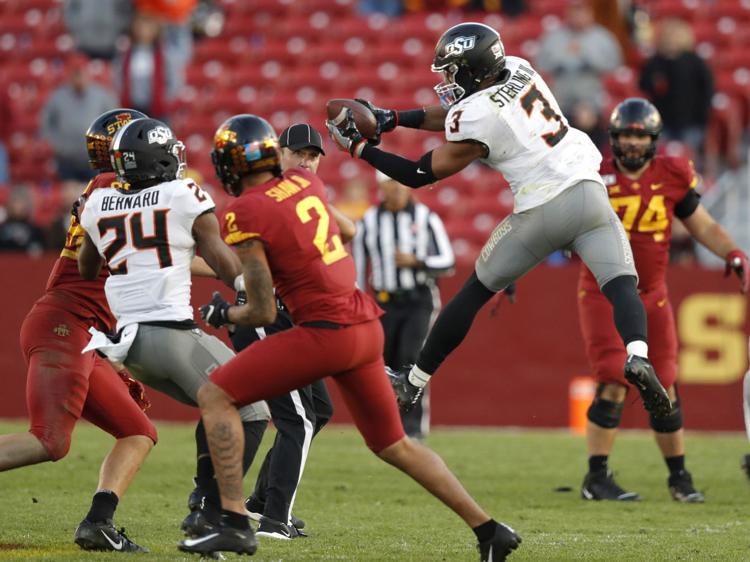 3. What went wrong?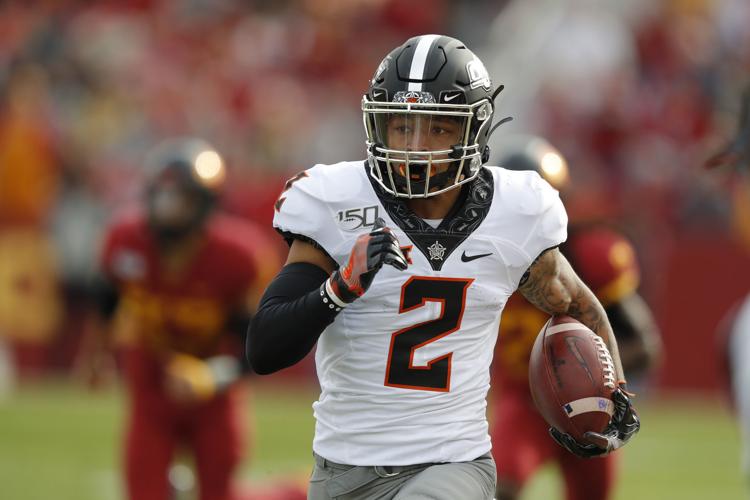 What to expect in 2020?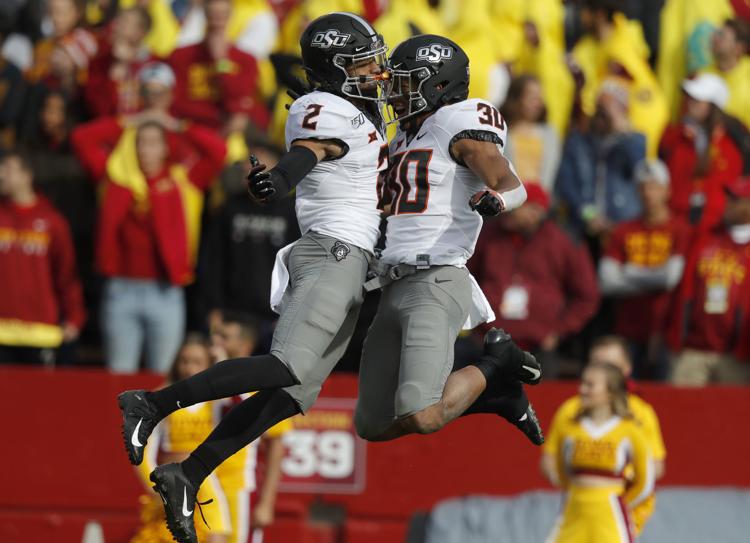 Top Returners: Chuba Hubbard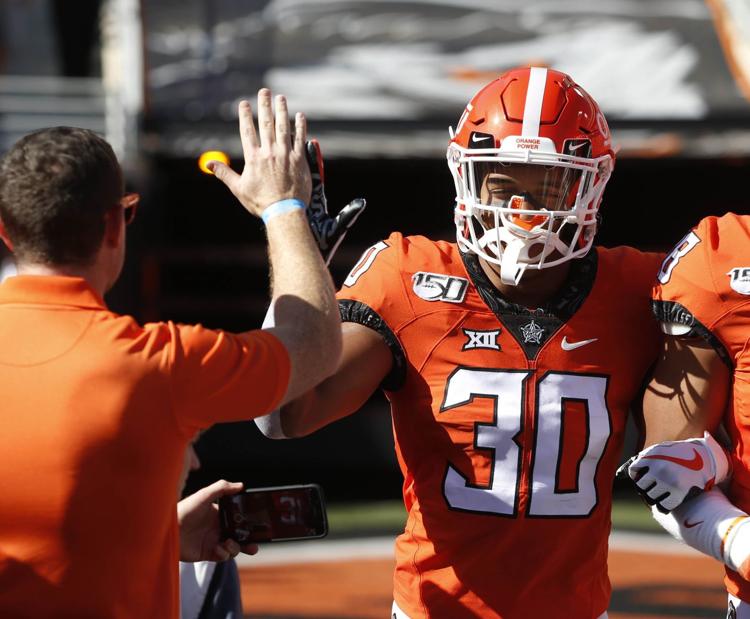 Top Returners: Tylan Wallace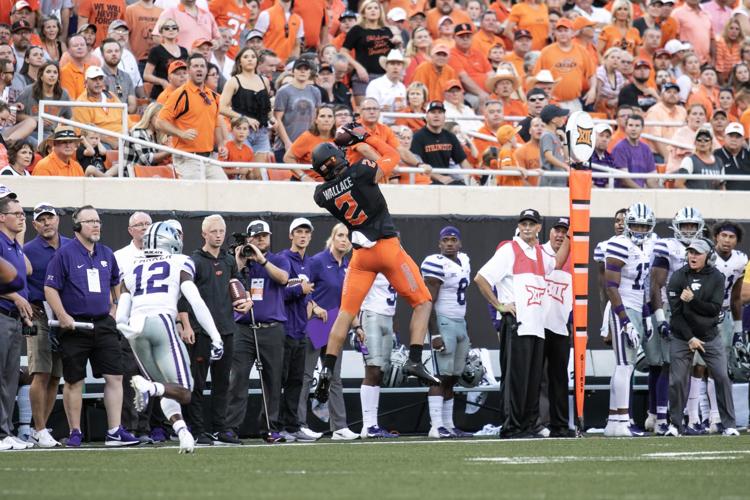 Top Returners: Amen Ogbongbemiga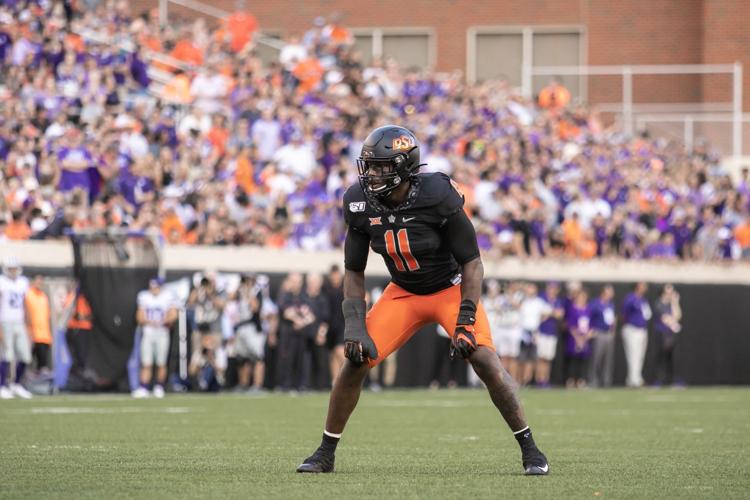 Biggest losses: Johnny Wilson
Biggest losses: A.J. Green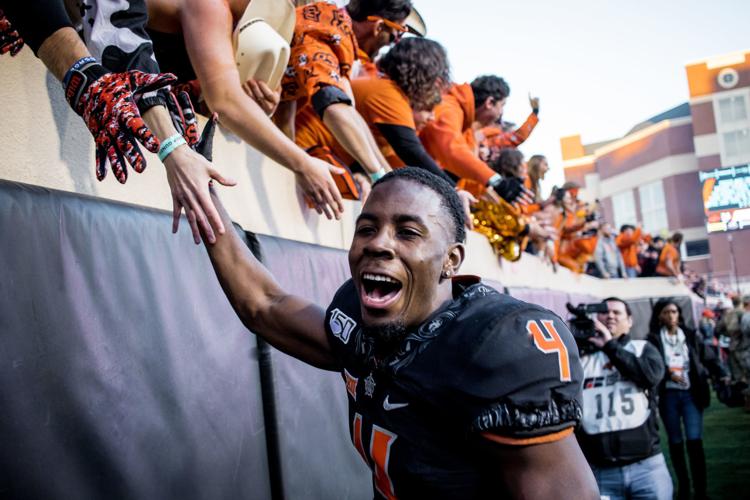 Biggest losses: Marcus Keyes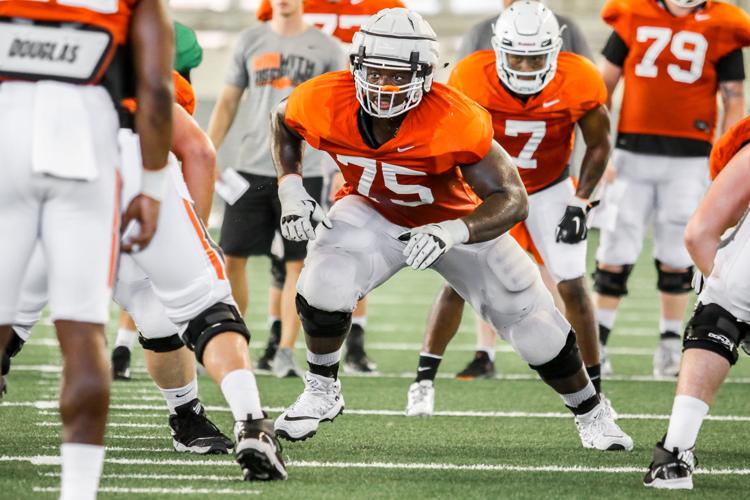 Postseason Awards: Offensive MVP: Chuba Hubbard
Defensive MVP: Kolby Harvell-Peel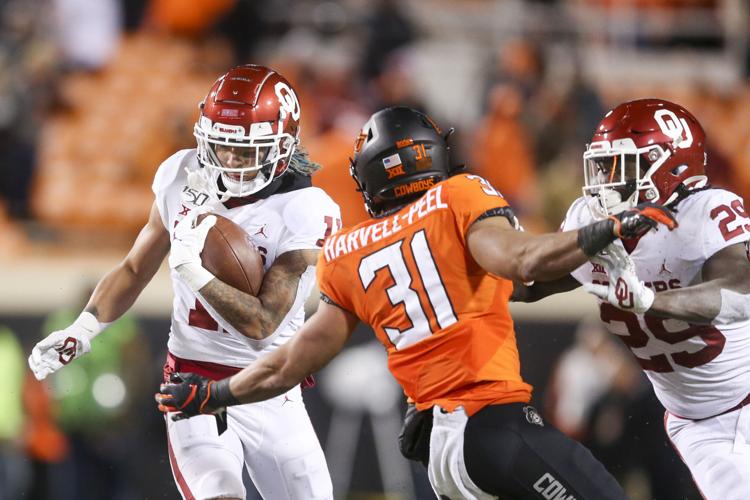 Assistant of the year: Kasey Dunn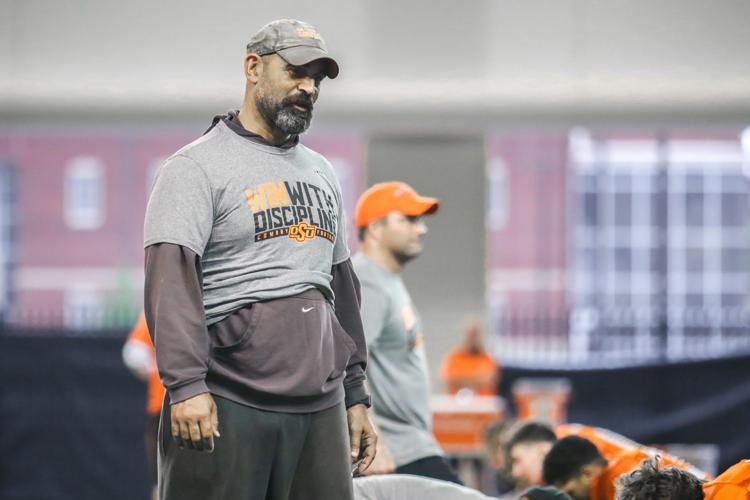 Newcomer of the year: Spencer Sanders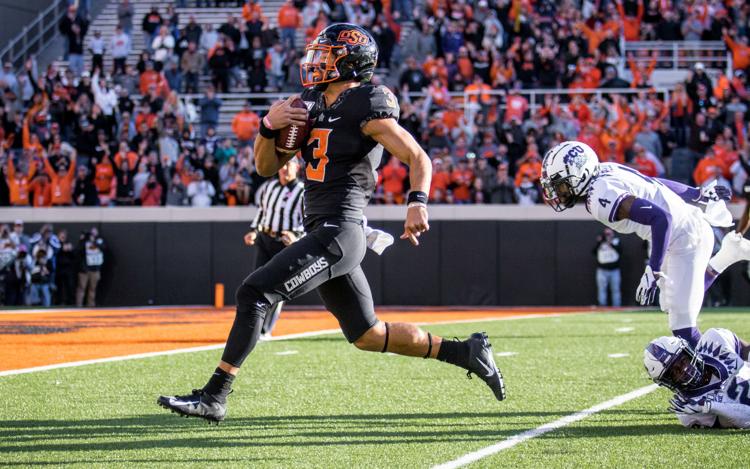 OSUSportsExtra.com: Home to everything orange and black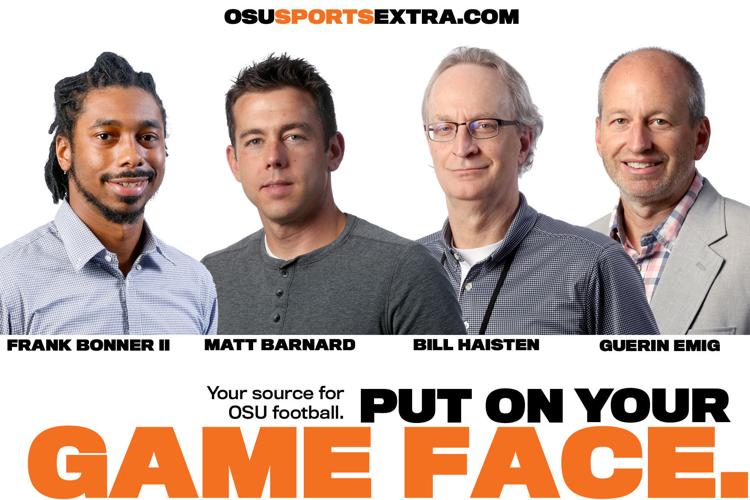 OSU holds pep rally for football team at Student Union