Oklahoma State's football team stabilized a little Saturday.
Questions remain about the Cowboys, but better to try to find answers with a 2-0 record. OSU is undefeated thanks to some nice fourth-quarter moments against Tulsa from Jaylen Warren, Spencer Sanders, Bryson Green and various Cowboy defenders.
This was much more important than Saturday's game, because here the Pokes were coming off back-to-back defeats. First Oklahoma and Texas scrambled the Big 12 by deciding to join the SEC, then the Pac-12 scrambled Big 12 members, OSU among them, seeking solid ground after the OU-/Texas-induced earthquake.
The Cowboys can at least stop quivering with BYU scheduled to join the Big 12 in 2023 and Cincy, UCF and Houston very likely to do the same after they negotiate exit fees from their American Athletic Conference.
A statement from OSU athletic director Chad Weiberg included: "The Big 12 will remain a nationally strong league."
Football coach Mike Gundy referenced a blend of old Big 12 tradition and new blood and stated: "We have the best of both worlds."
"I am enthusiastic about the future of Oklahoma State University athletics as part of the reimagined Big 12," OSU president Kayse Shrum stated.
I have no idea what to make of the future of OSU athletics based on the reimagined Big 12. Not long term. Nobody does. Not after how OU and Texas jackhammered the landscape.
As of Friday, at least, doomsday is off the table.
OSU can take some comfort in the Big 12 absorbing the best the AAC has to offer and not vice versa, a possibility real enough in the immediate aftermath of OU's and Texas' defections that Big 12 commissioner Bob Bowlsby alleged it was happening (with ESPN's assistance).
Gundy seems OK with the new-look league. That's important since football dictates conference realignment and OSU football will dictate how the Cowboys transition from a Big 12 with the Sooners and Longhorns to a Big 12 with two Cougars, some Bearcats and some Knights.
Last week, Gundy heralded BYU's national brand, UCF's enormous enrollment, UCF's and Houston's fertile recruiting ground and all four newcomers' penchant for winning.
"I really think Oklahoma State is going to be just fine whatever direction this goes," he reasoned.
Of course, he immediately followed that with: "Nobody knows what direction it's going."
Gundy is correct on both counts.
OU and Texas tipped off some national movement that is without a substantive finish line or methodology for how to get there.
Best to land on flat-surfaced rocks hopping forward. OSU landed on one Friday.
Bowlsby worked quickly to do the best he could after losing his twin pillars. The rebuilt structure won't be as gaudy when OU and Texas abandon it, but it has been steadied by the four strongest non-Power 5 institutions that were available.
Maybe reinforcements are coming.
"Today's actions represent the first in a series of steps to expand the conference and ensure we continue to compete at the highest level ..." Shrum tweeted Friday.
OSU's next game is at Boise State. Perhaps we should ask Gundy about a Big 12 that includes the Broncos at his Monday press conference.
Meantime, we're all keeping watch on OU and Texas to figure out when they might actually bolt for the SEC, especially now that Bowlsby has acted.
I suggest we not just discard OSU's long-term relocation potential, or that of the other seven Big 12 holdovers, or what cards Pac-12, Big Ten and ACC might eventually play.
Did the quake really stop Friday? How 'bout we call it a break in the action.
Surely the Cowboys' coalition will take that.
Shrum and Weiberg were officially introduced July 1. Their offices have been spinning ever since.
It isn't steady-as-she-goes for OSU athletics. Not yet. Not after nearly two months of pandemonium.
It is steadier as of Friday. That will do right now.
View from the sidelines: OSU defeats Tulsa in Stillwater
Tulsa at Oklahoma State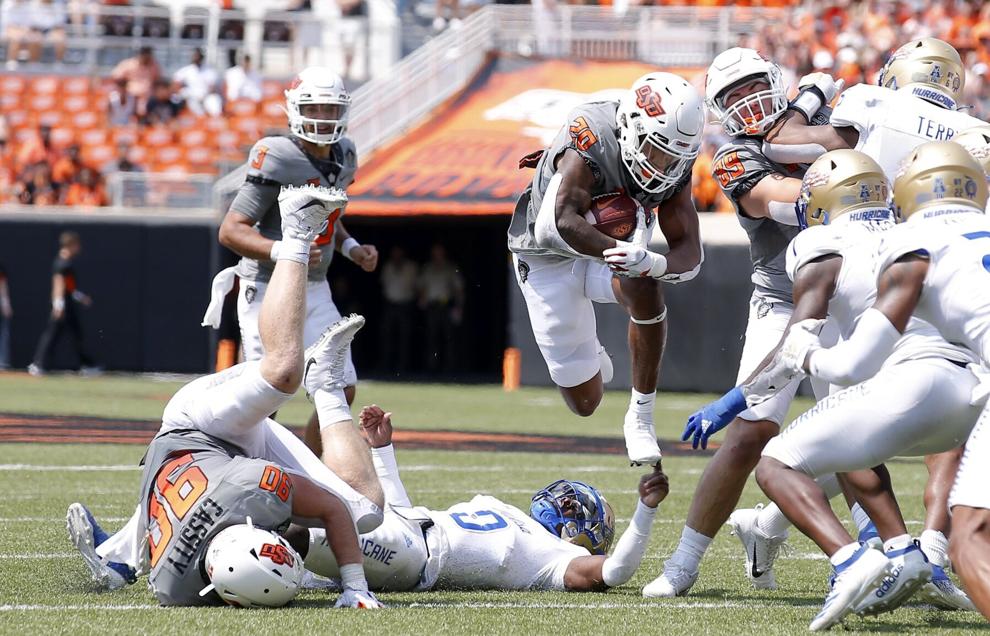 Tulsa at Oklahoma State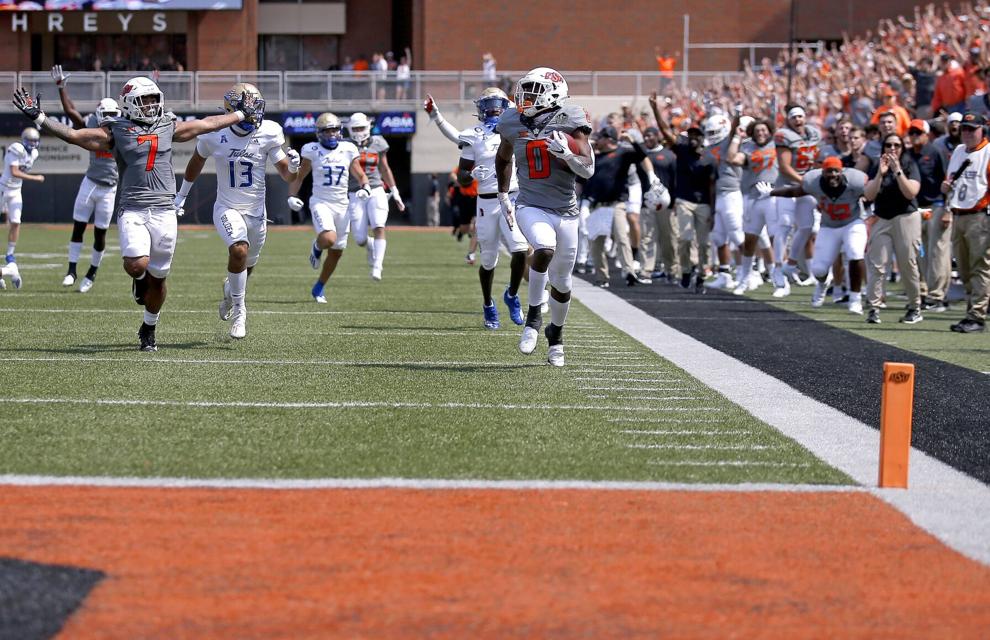 Tulsa at Oklahoma State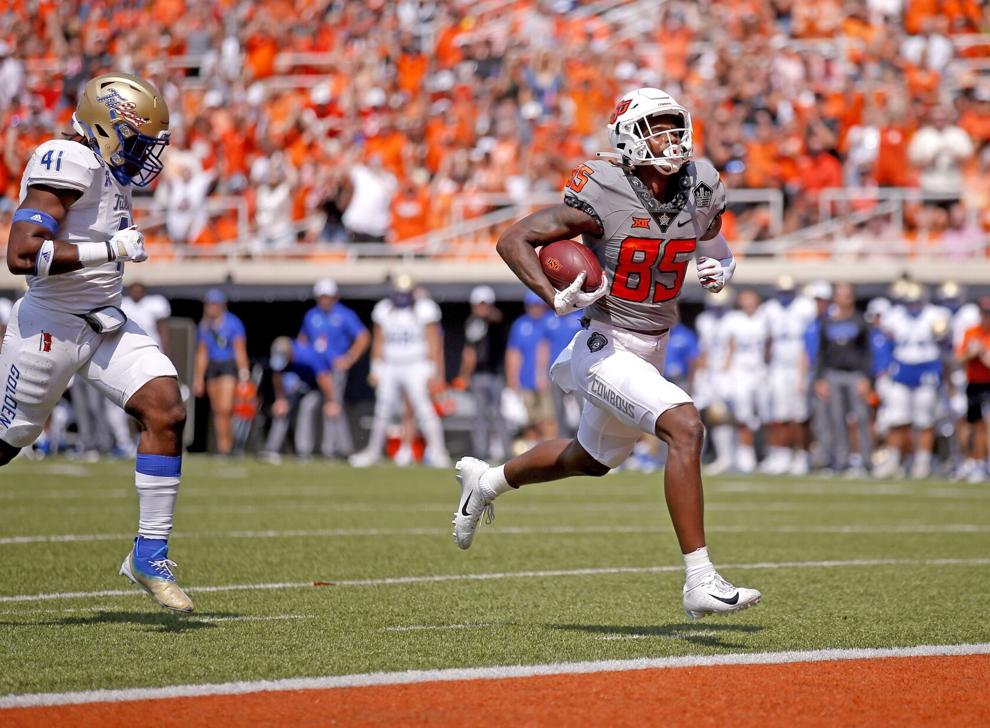 Tulsa at Oklahoma State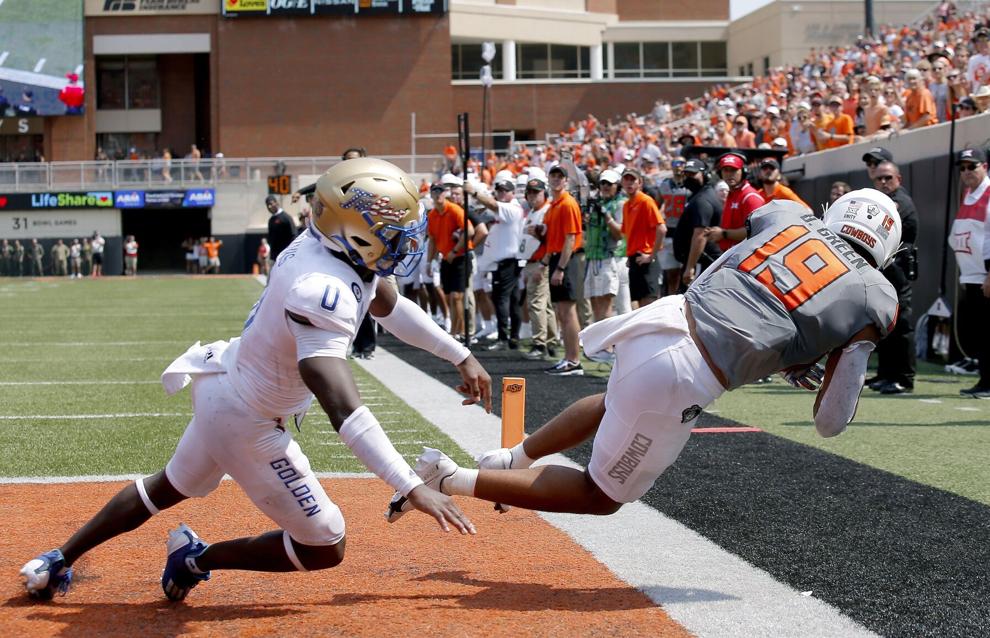 Tulsa at Oklahoma State
Tulsa at Oklahoma State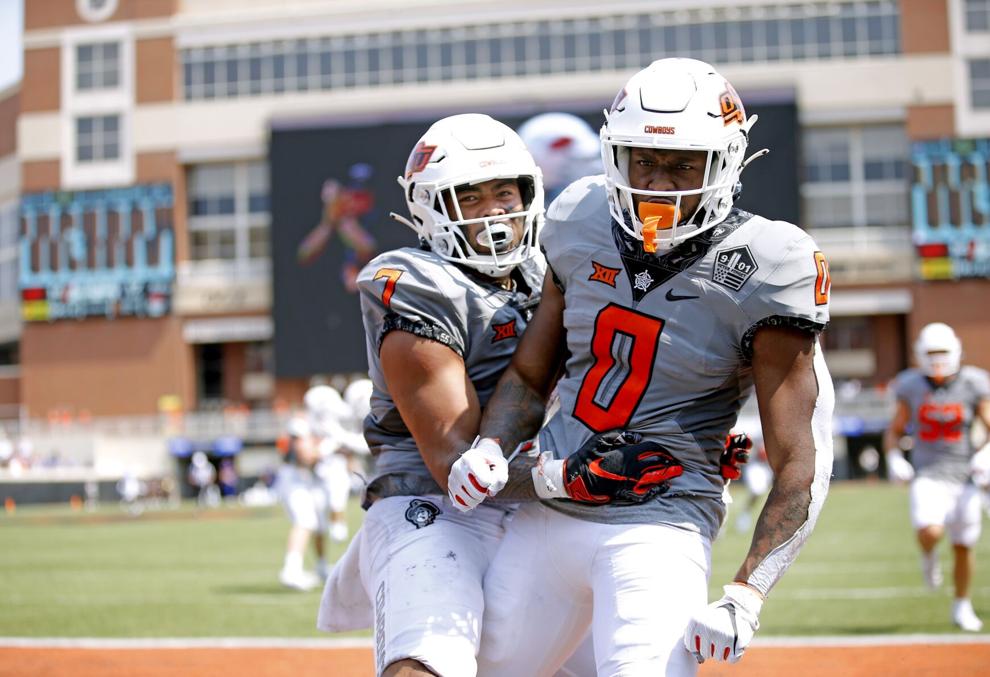 Tulsa at Oklahoma State
Tulsa at Oklahoma State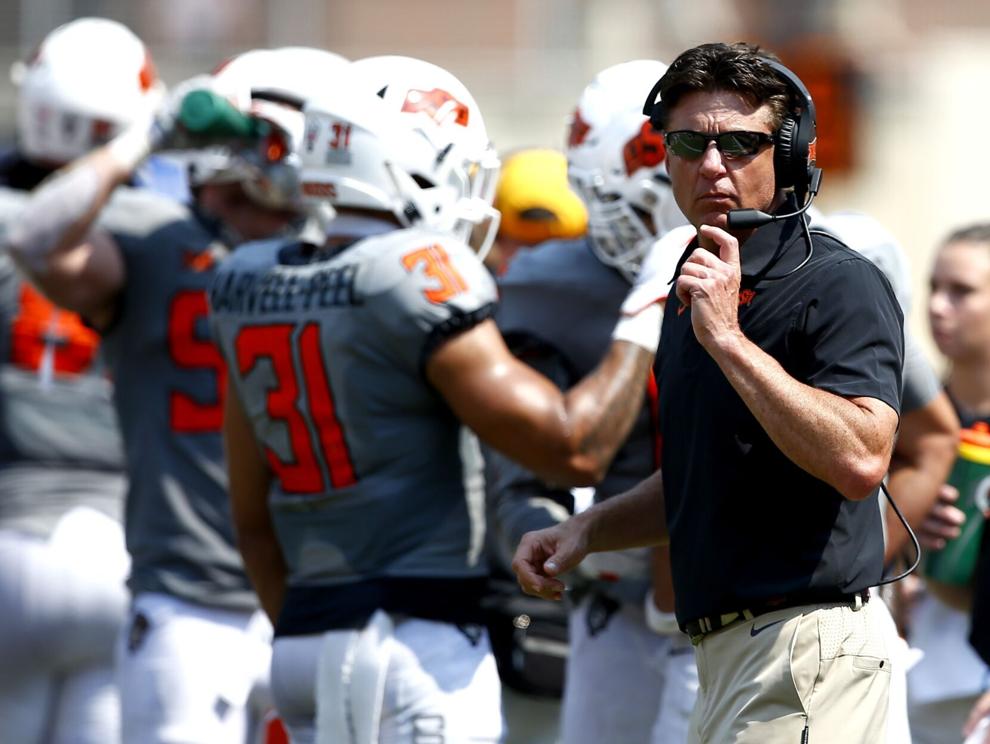 Tulsa at Oklahoma State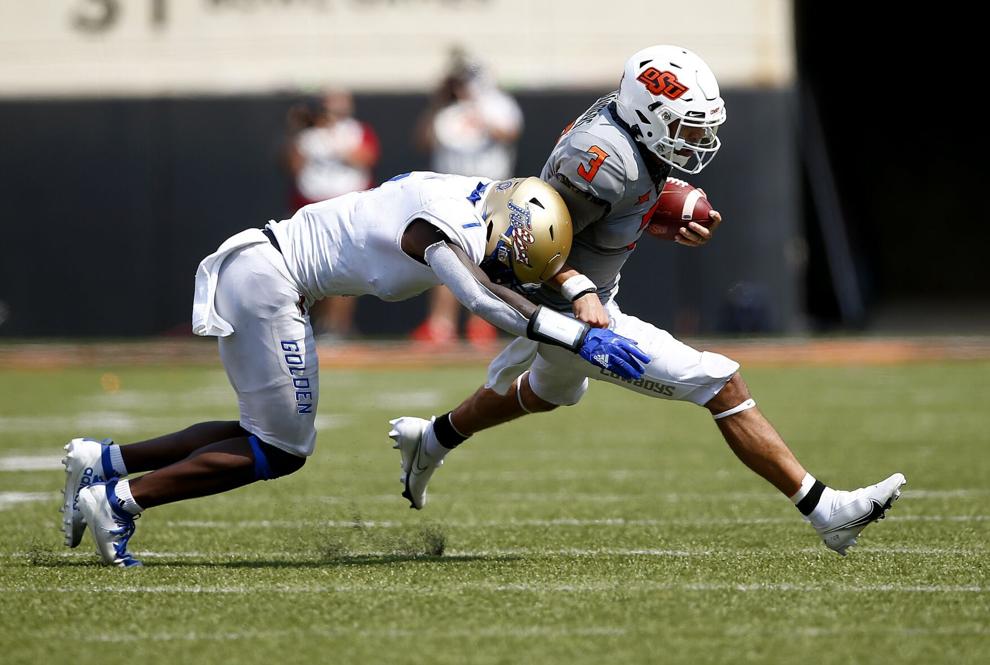 Tulsa at Oklahoma State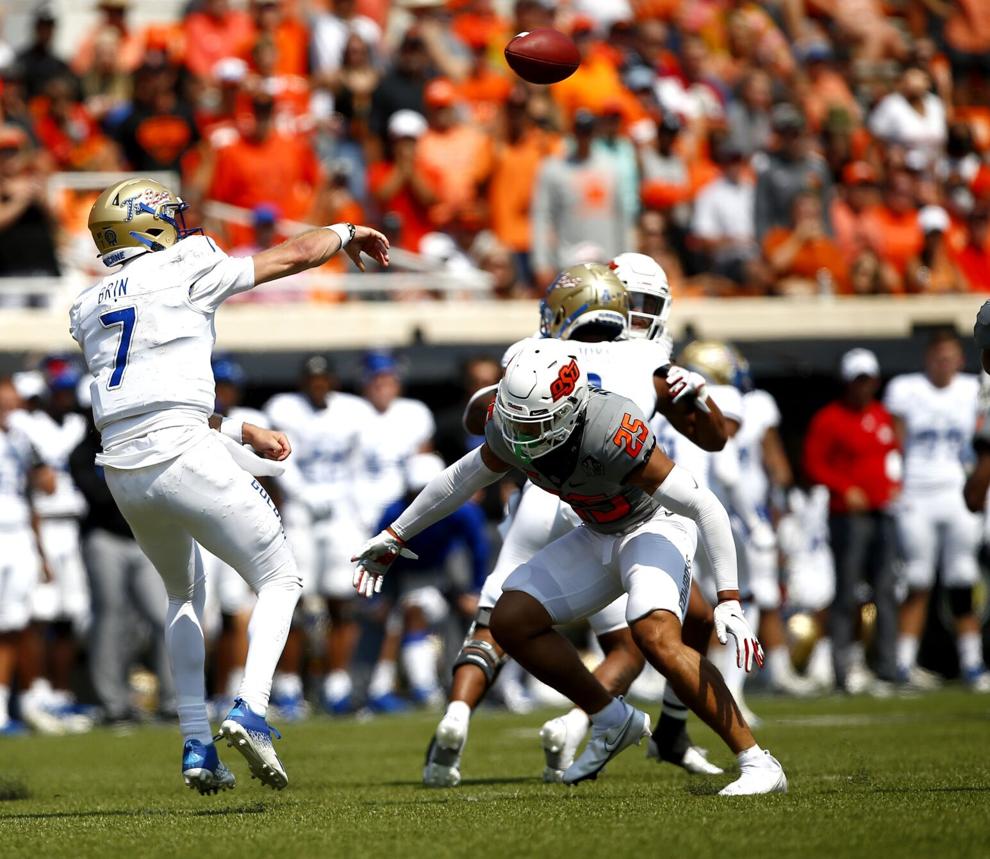 Tulsa at Oklahoma State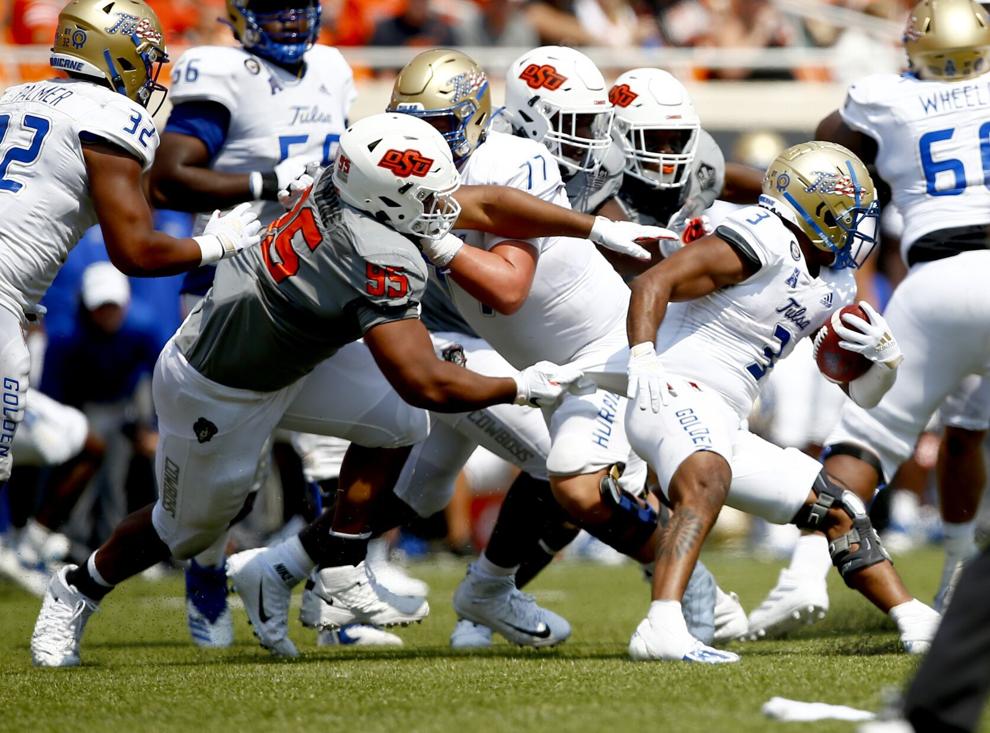 Tulsa at Oklahoma State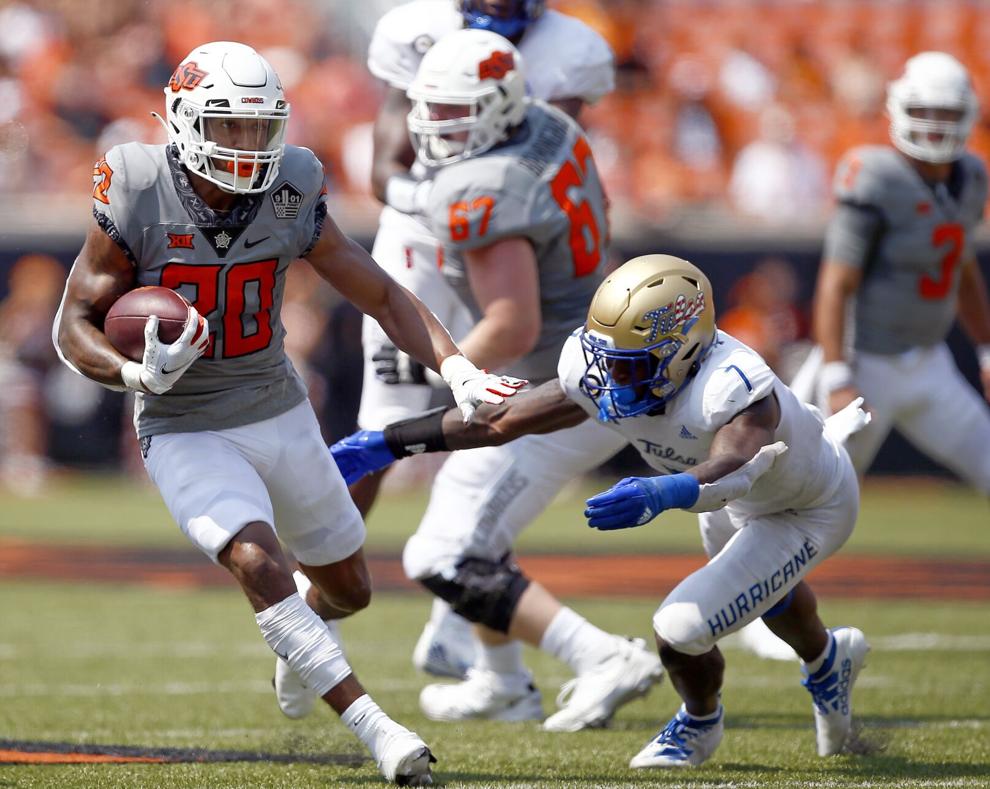 Tulsa at Oklahoma State
Tulsa at Oklahoma State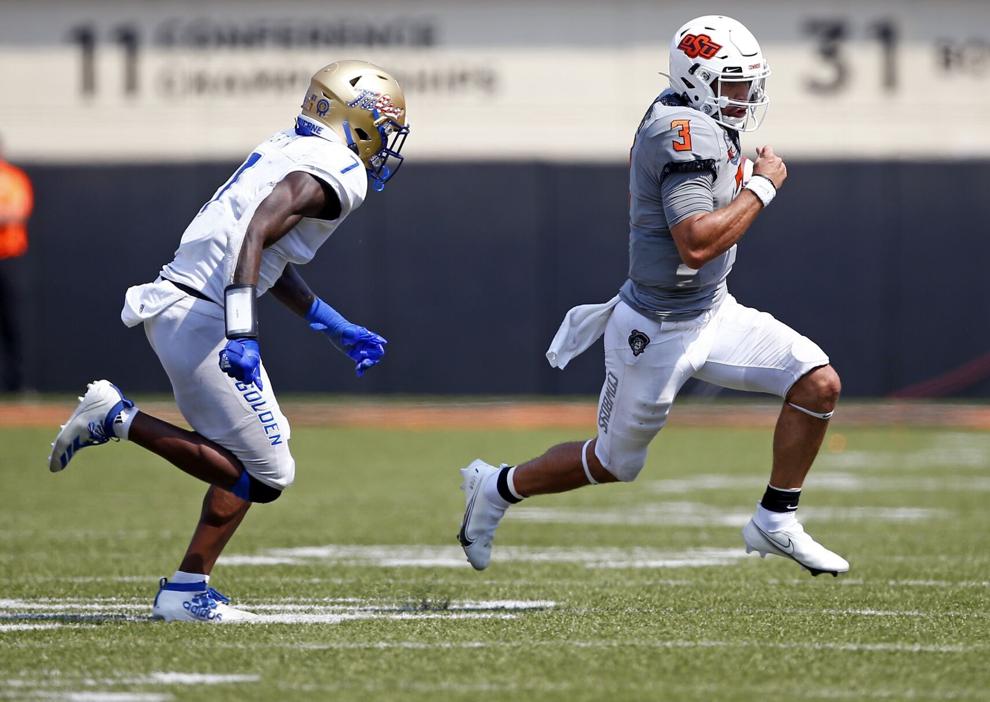 Tulsa at Oklahoma State
Tulsa at Oklahoma State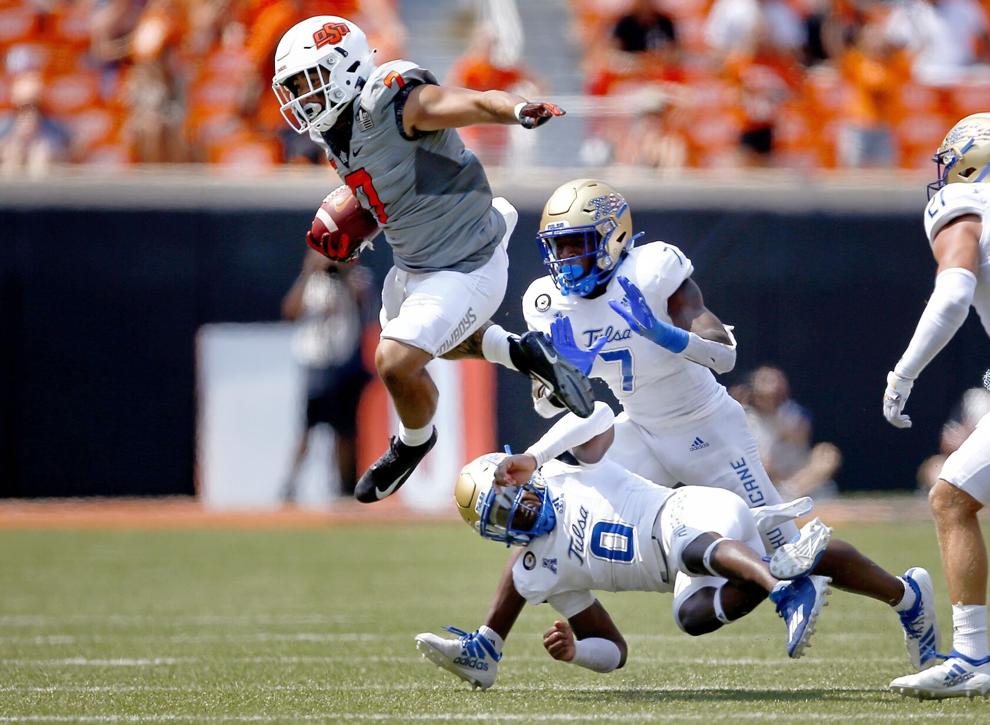 Tulsa at Oklahoma State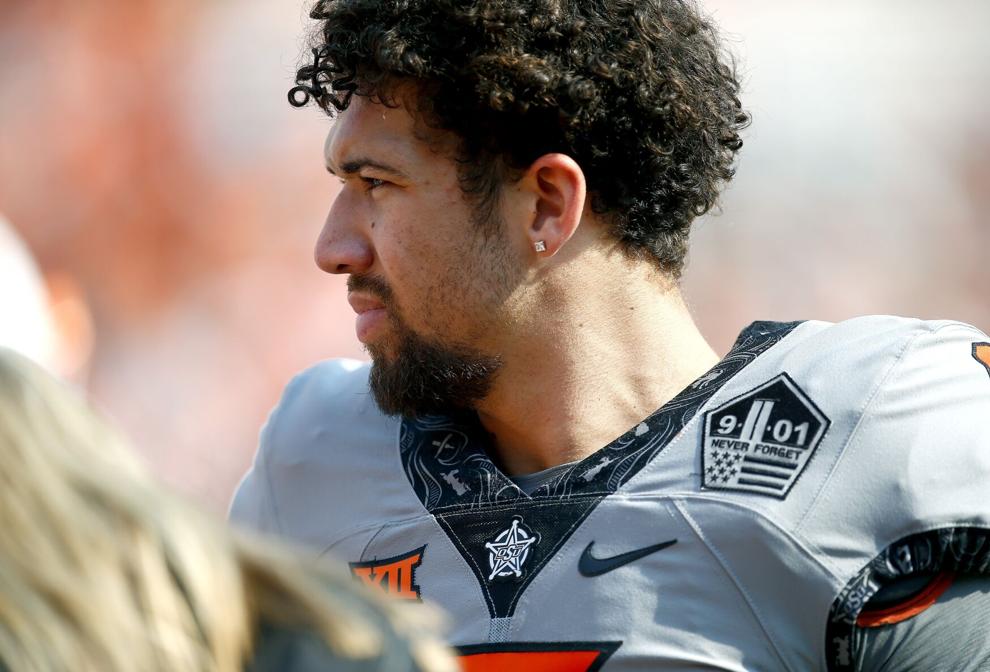 Tulsa at Oklahoma State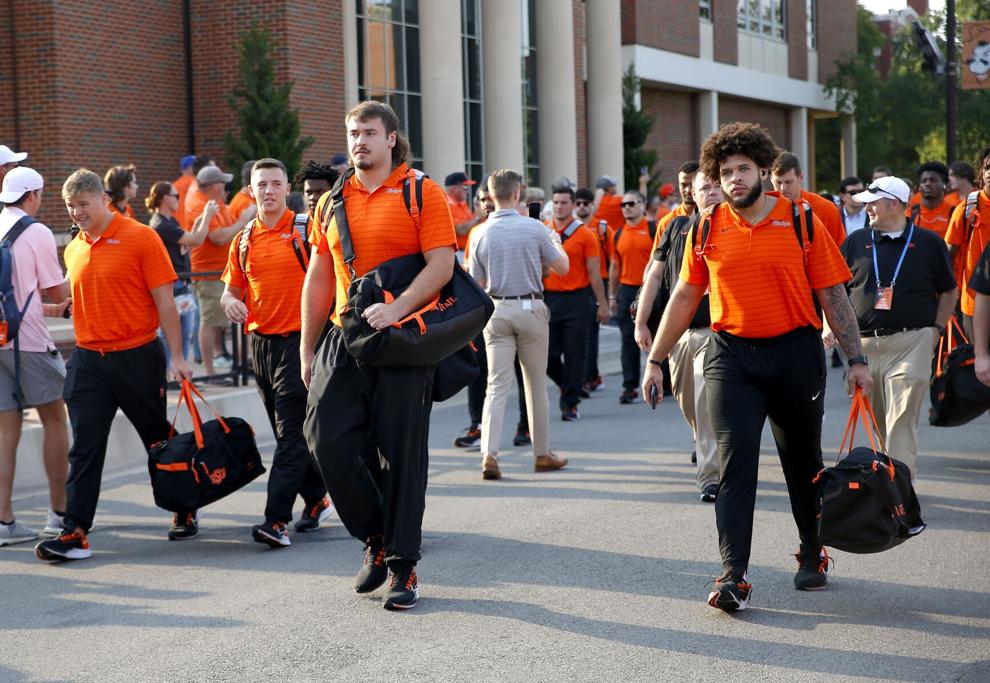 Tulsa at Oklahoma State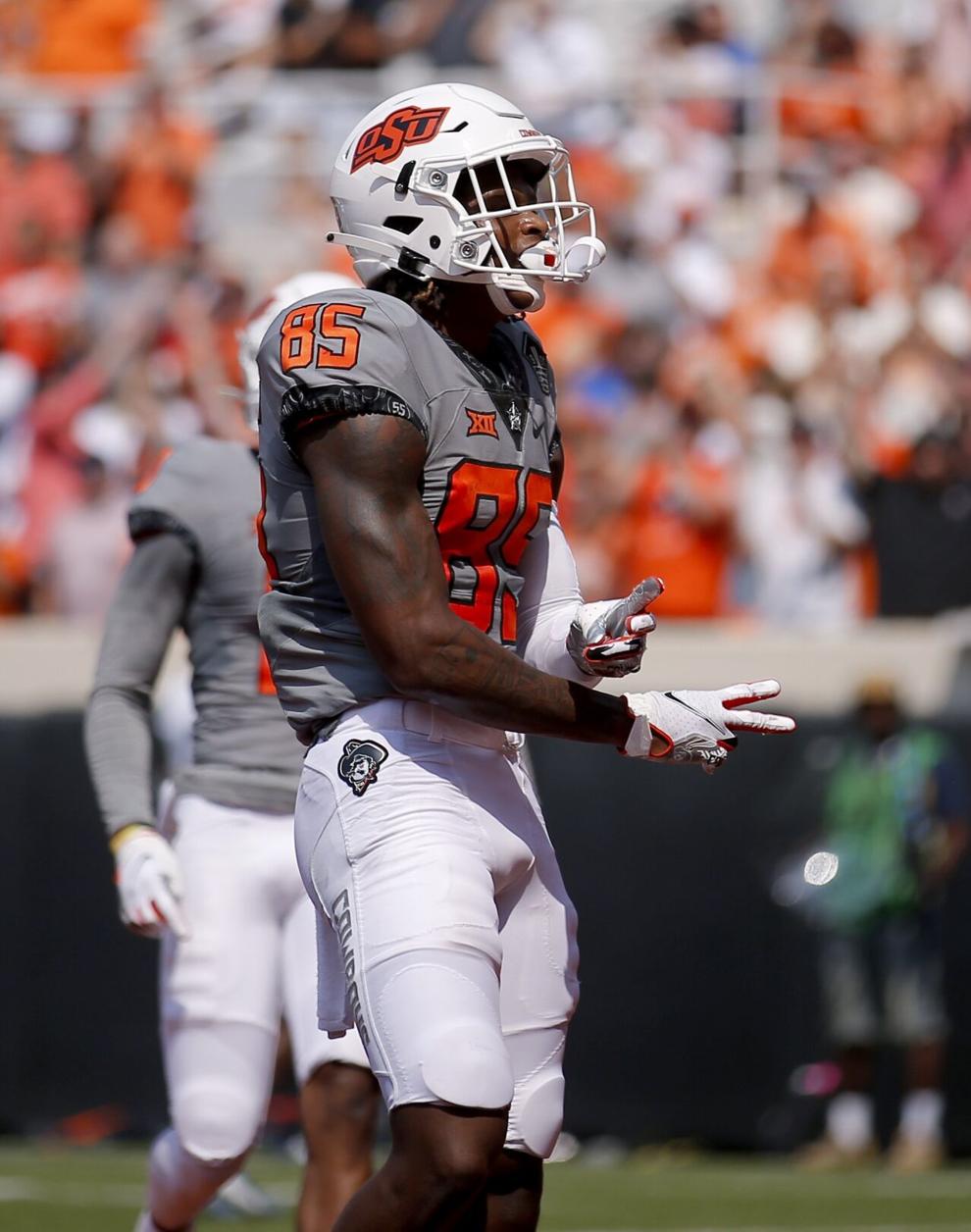 Tulsa at Oklahoma State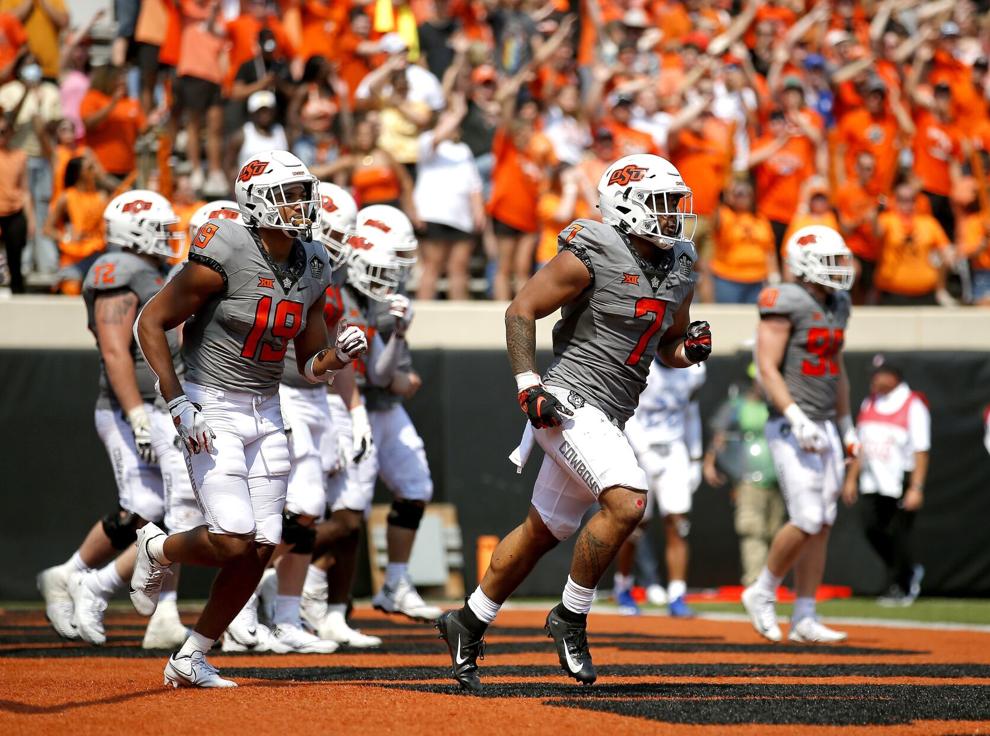 Tulsa at Oklahoma State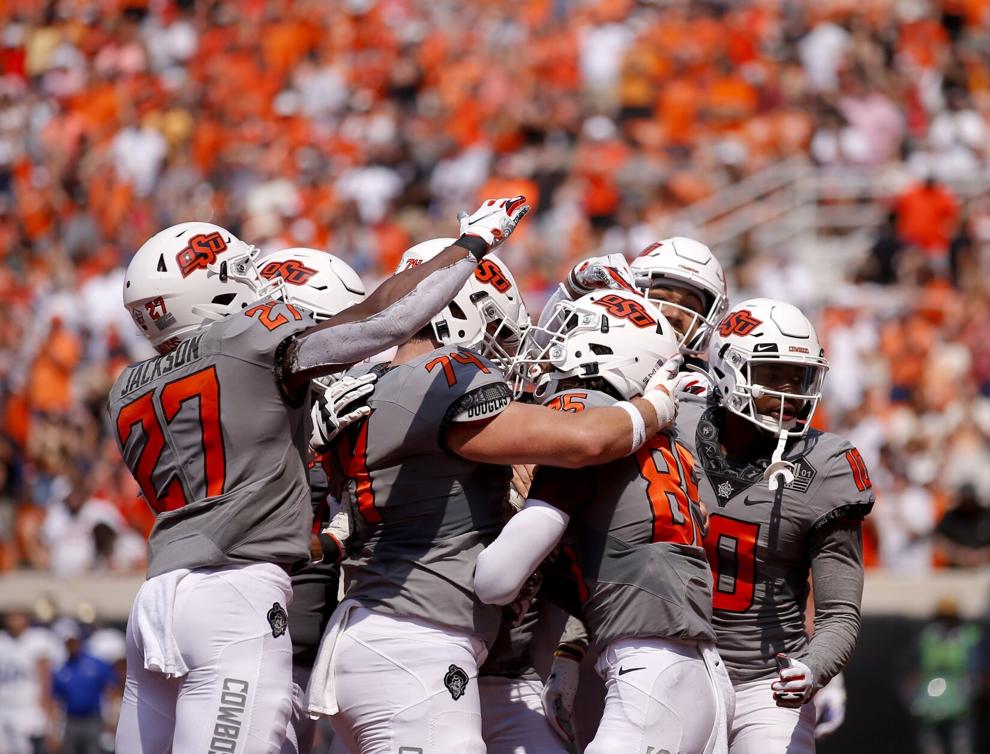 Tulsa at Oklahoma State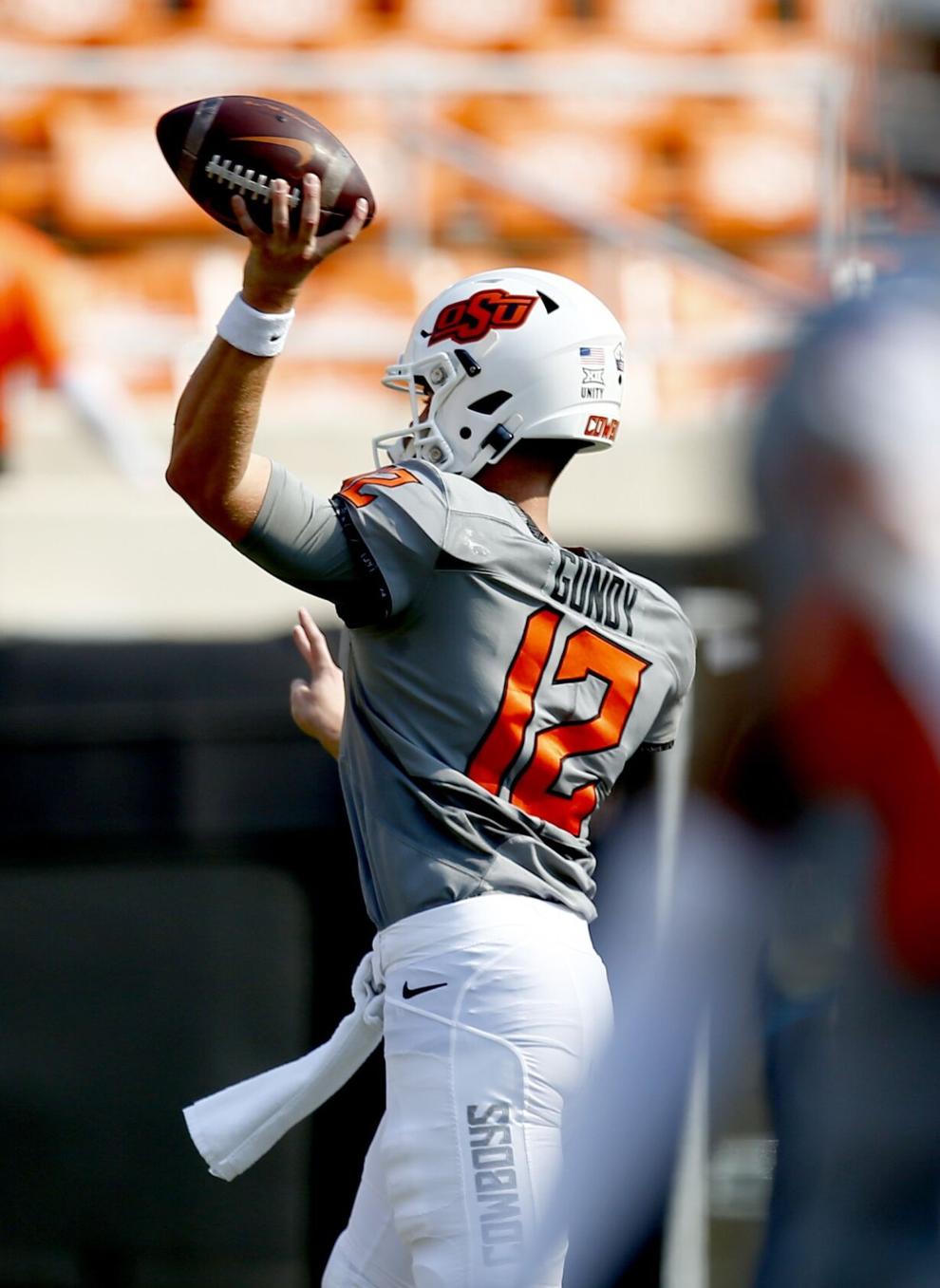 Tulsa at Oklahoma State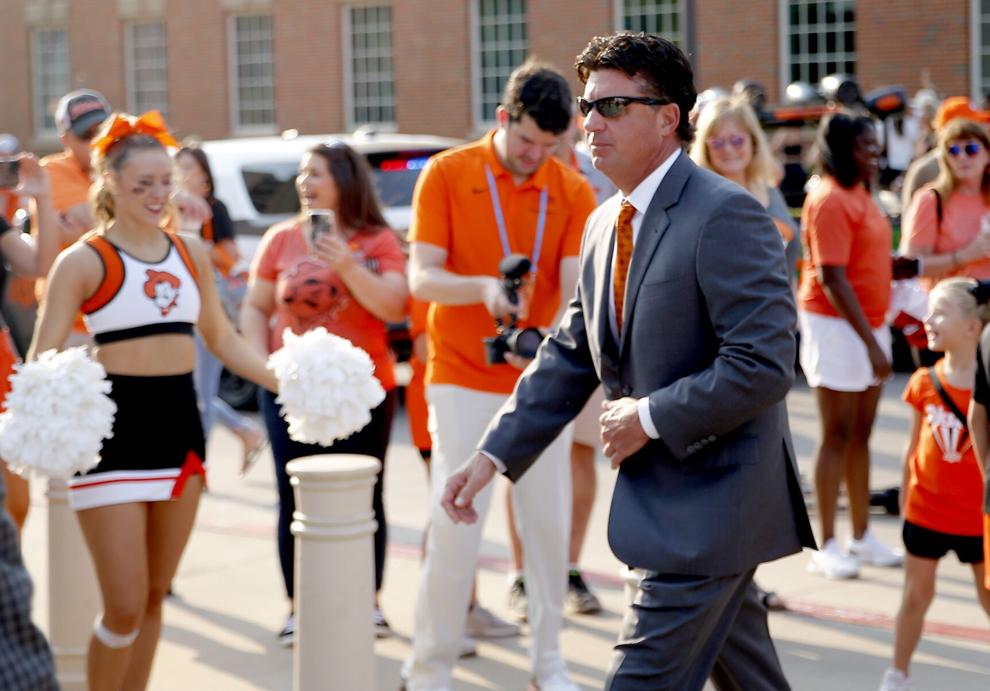 Tulsa at Oklahoma State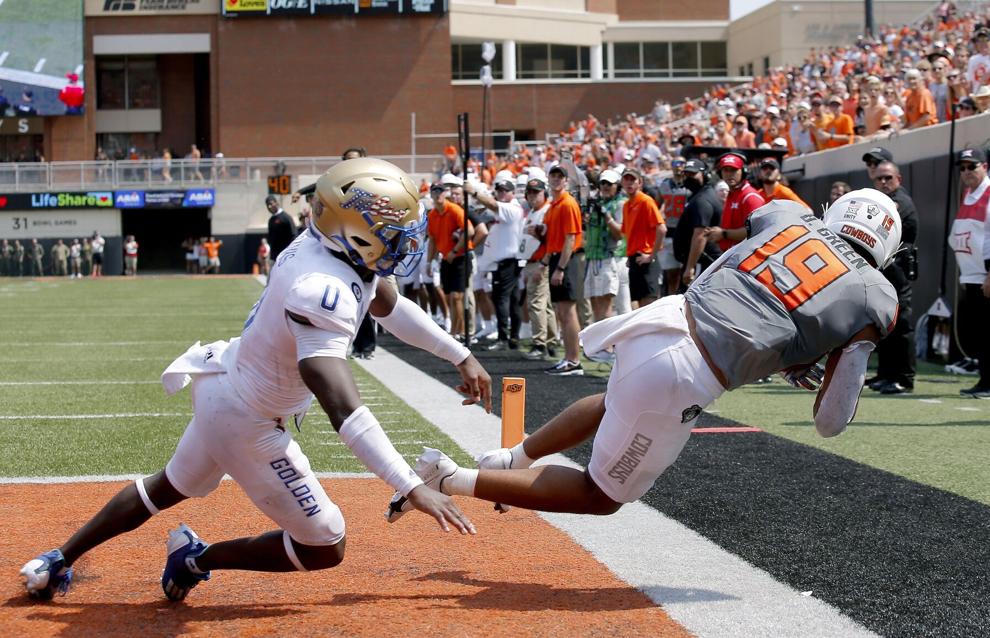 Tulsa at Oklahoma State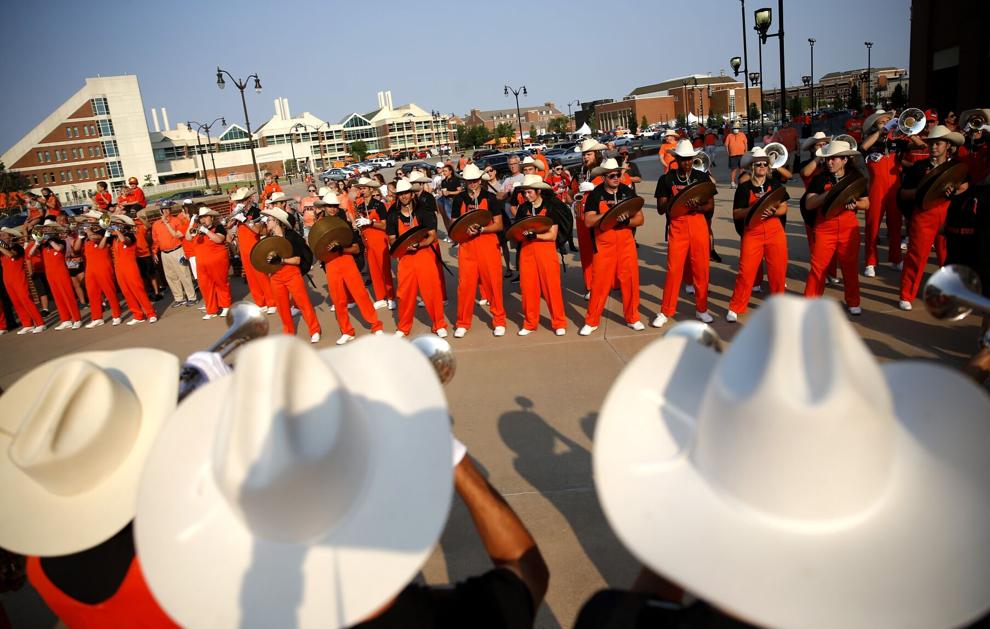 Tulsa at Oklahoma State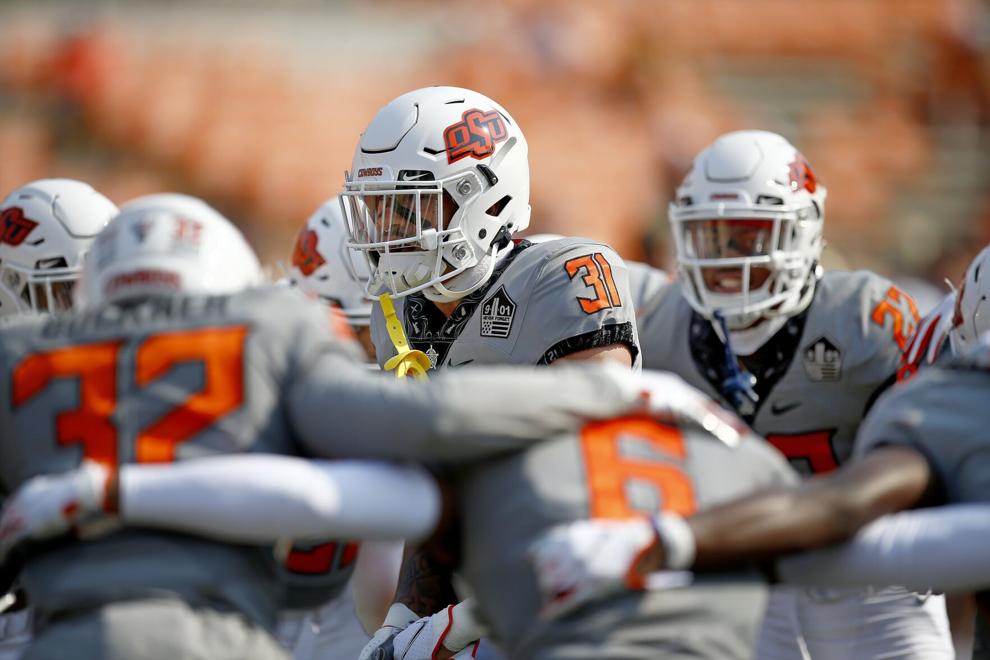 Tulsa at Oklahoma State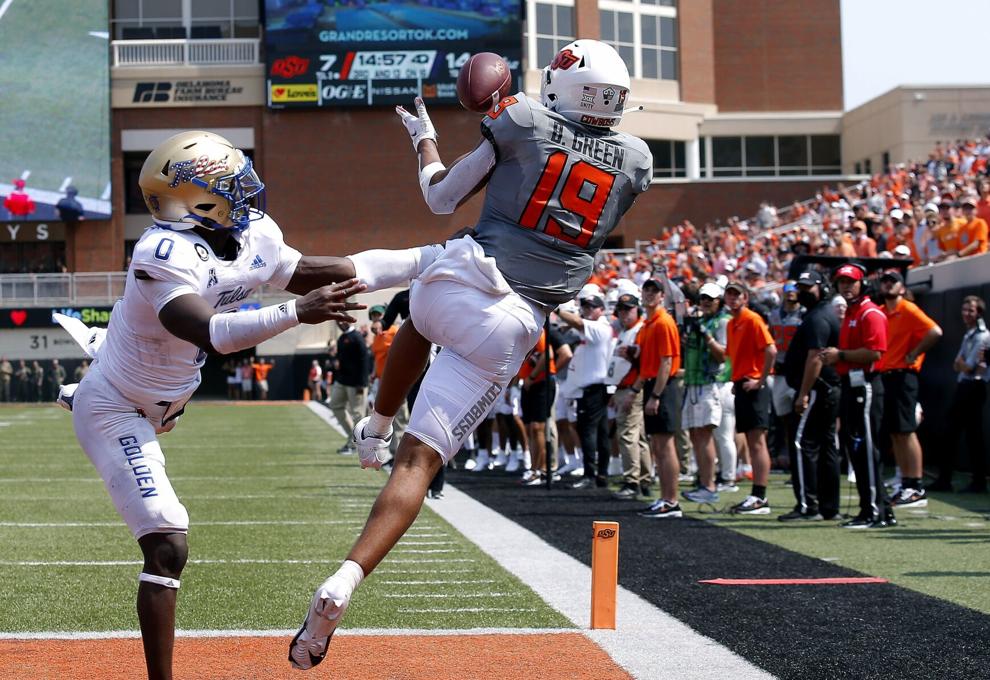 Tulsa at Oklahoma State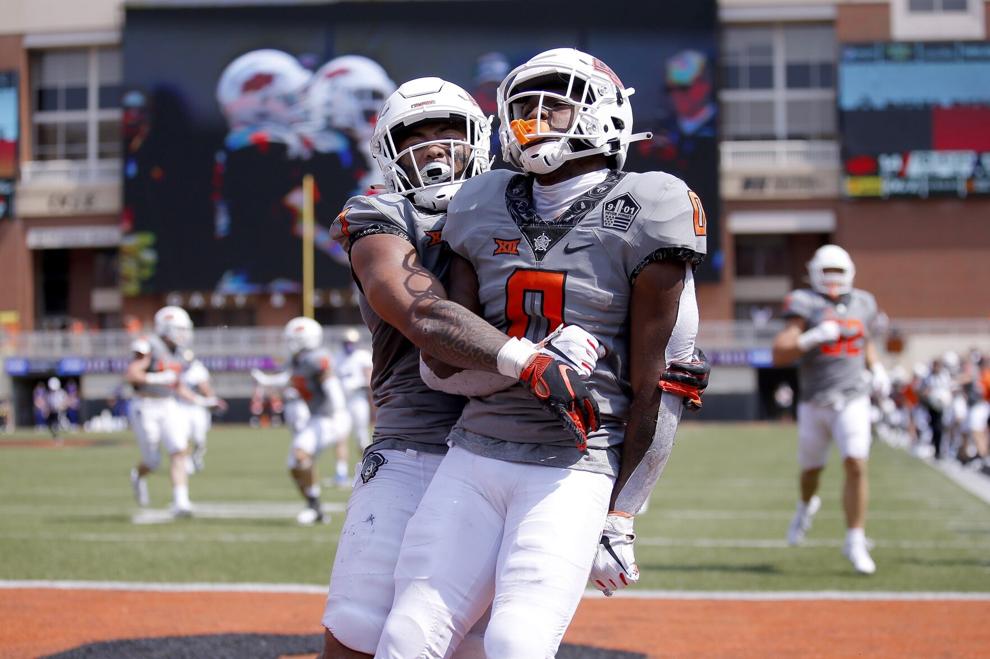 Tulsa at Oklahoma State
Tulsa at Oklahoma State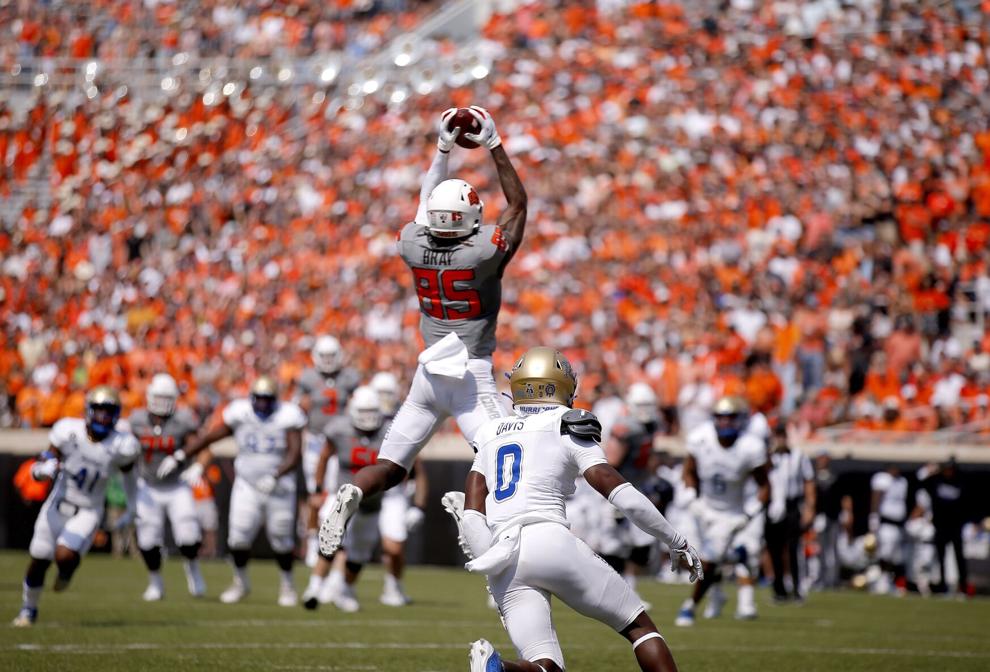 Tulsa at Oklahoma State
Tulsa at Oklahoma State
Tulsa at Oklahoma State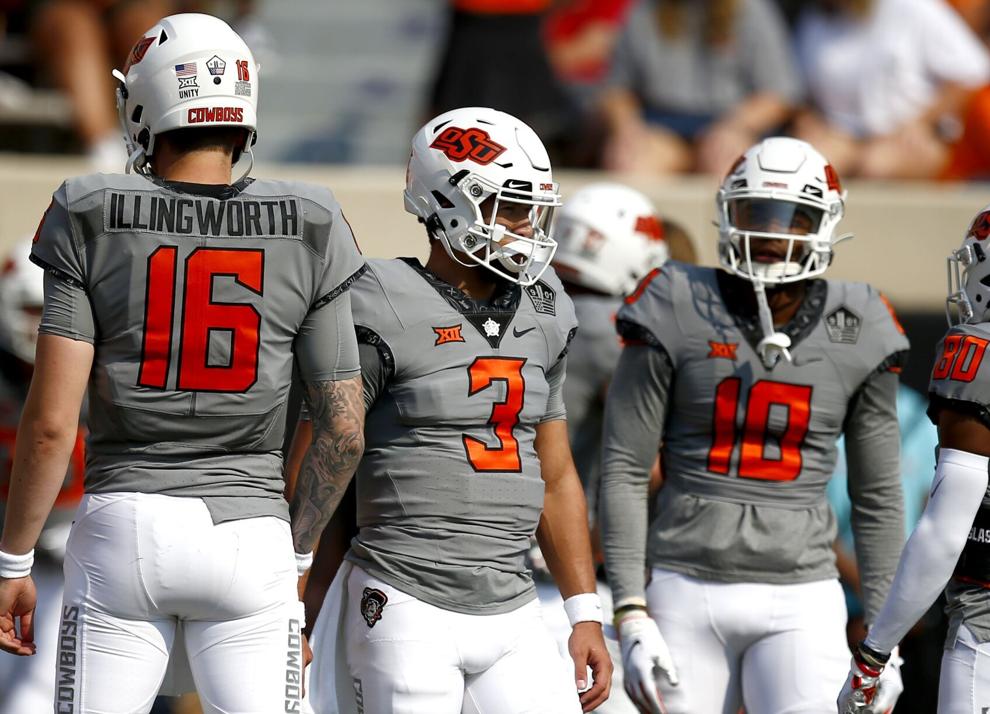 Tulsa at Oklahoma State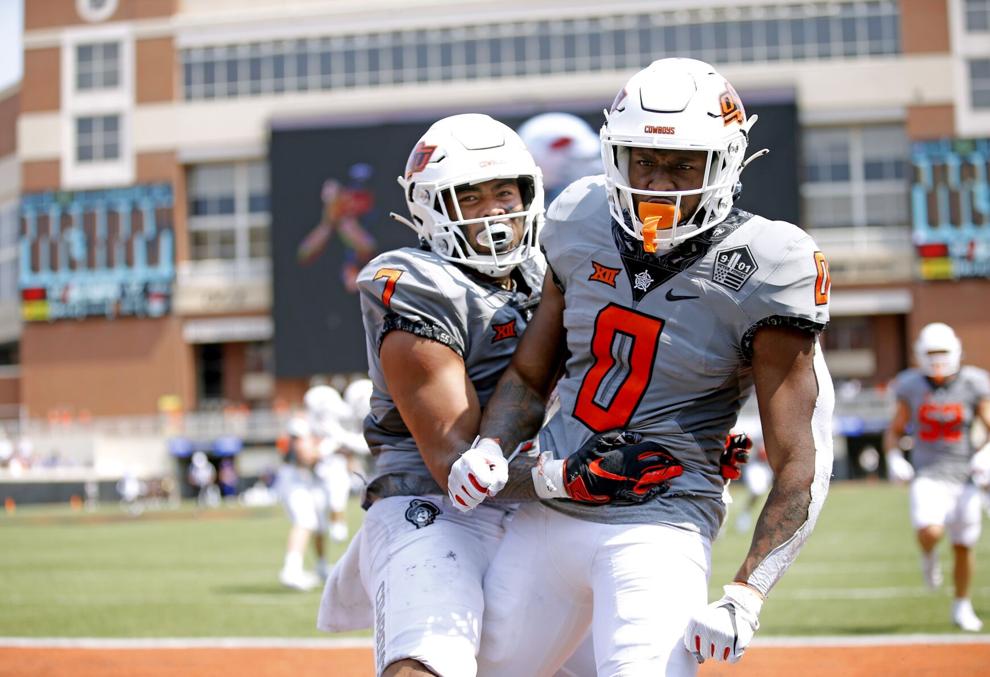 Tulsa at Oklahoma State
Tulsa at Oklahoma State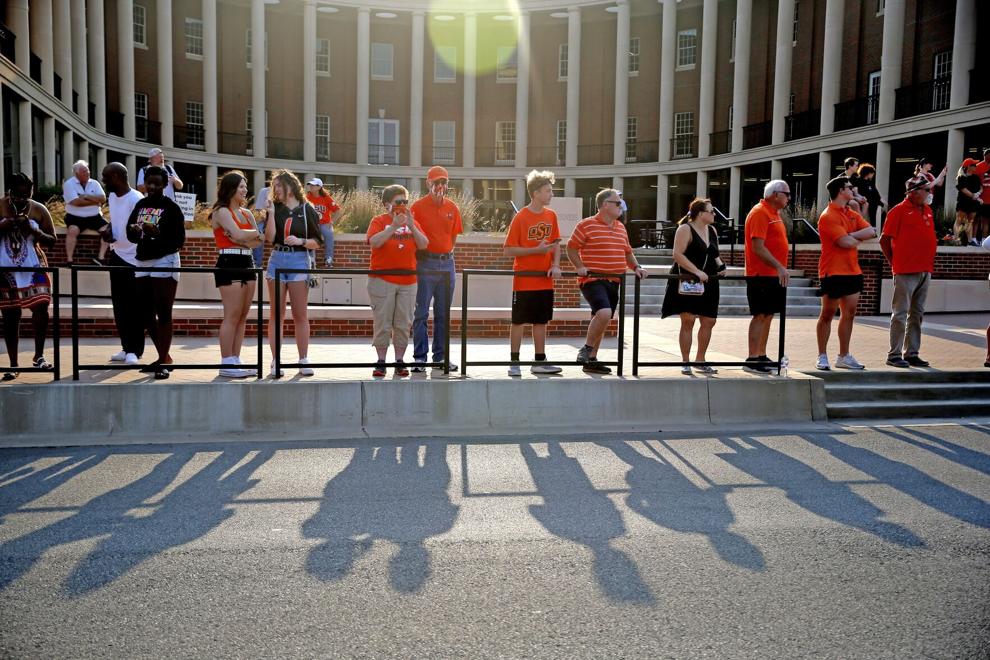 Tulsa at Oklahoma State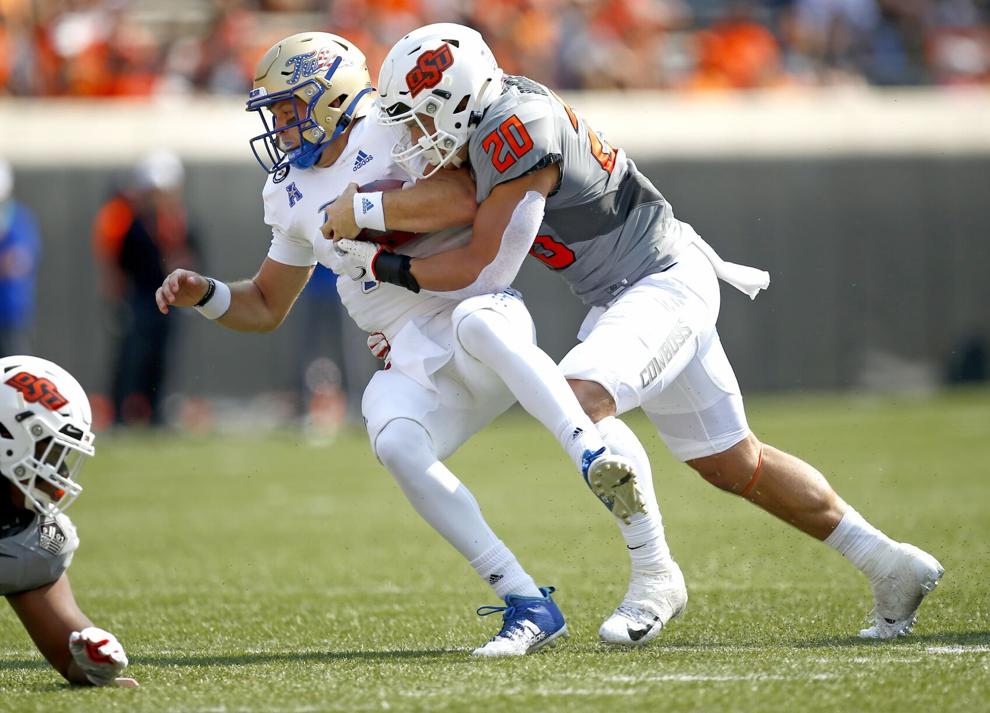 Tulsa at Oklahoma State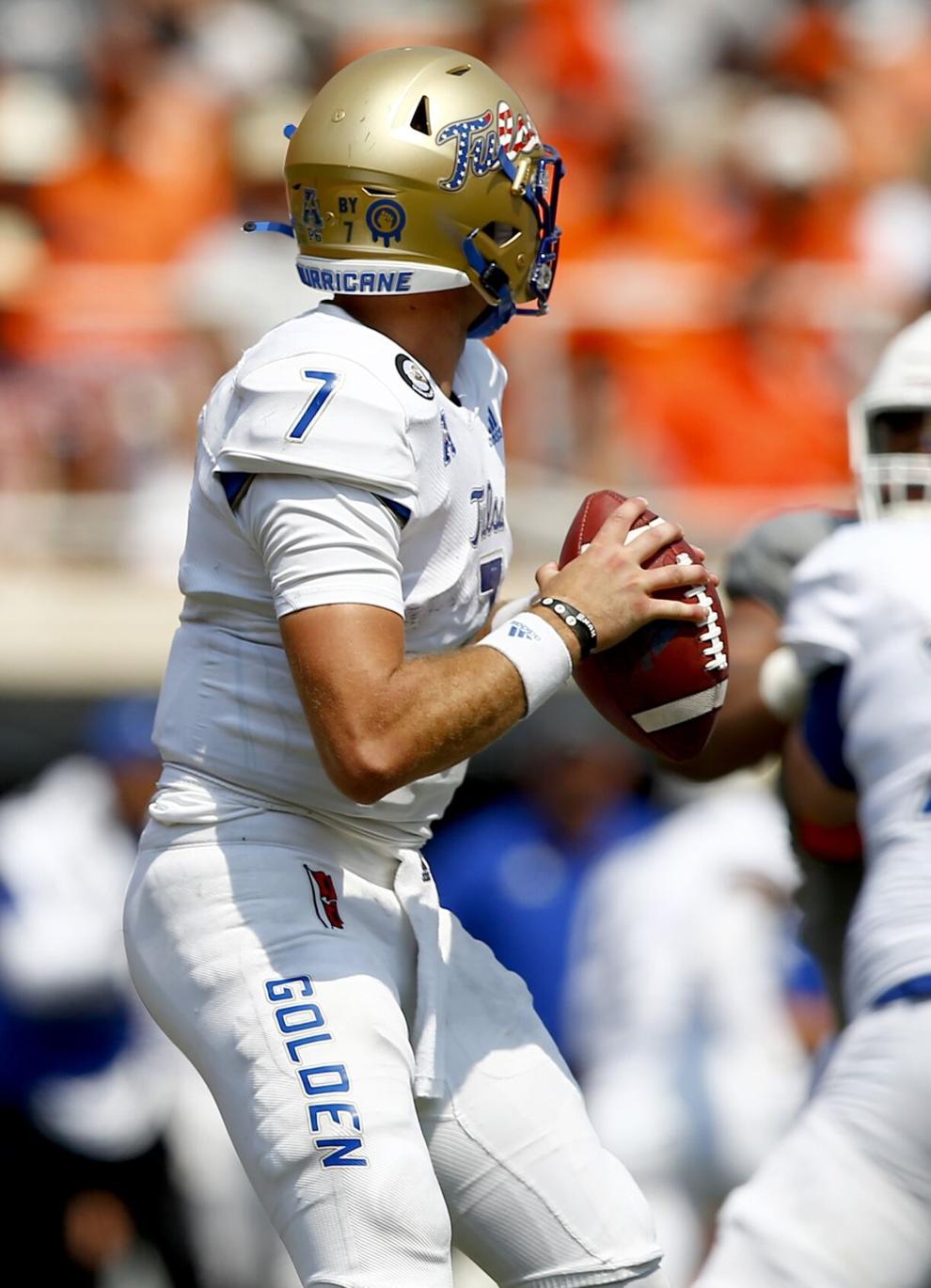 Tulsa at Oklahoma State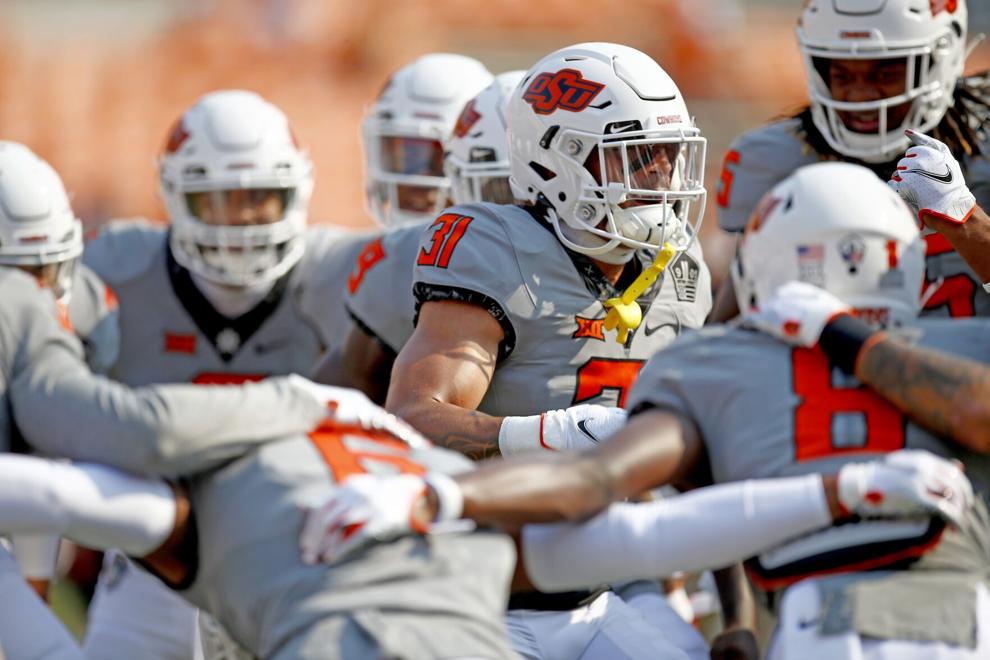 Tulsa at Oklahoma State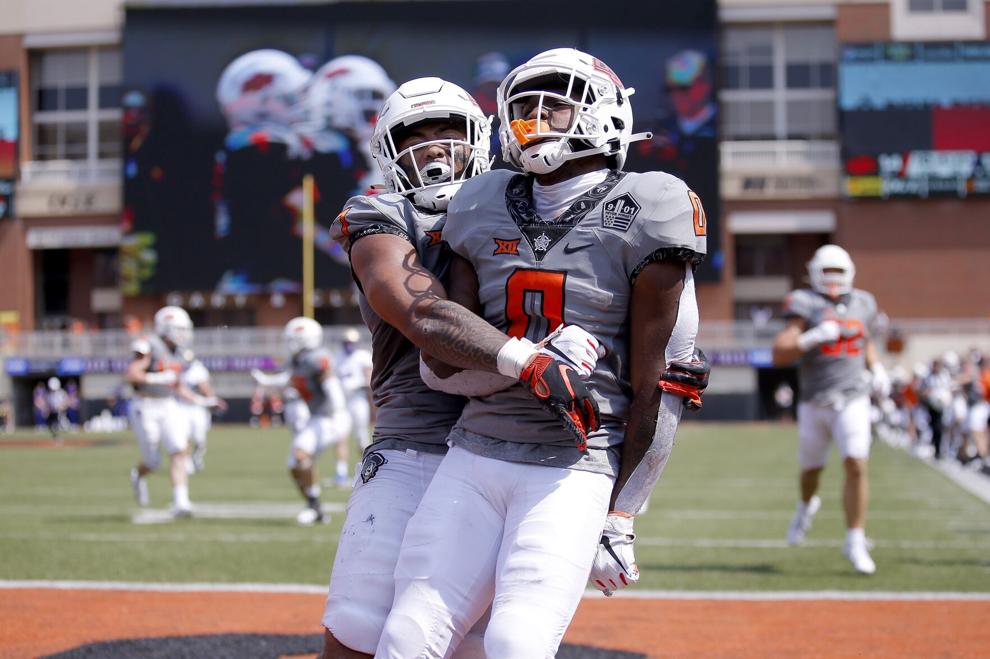 Tulsa at Oklahoma State
Tulsa at Oklahoma State
Tulsa at Oklahoma State
Tulsa at Oklahoma State
Tulsa at Oklahoma State
Tulsa at Oklahoma State
Tulsa at Oklahoma State
Tulsa at Oklahoma State
Tulsa at Oklahoma State
Tulsa at Oklahoma State
Tulsa at Oklahoma State
Tulsa at Oklahoma State
Tulsa at Oklahoma State
Tulsa at Oklahoma State
Tulsa at Oklahoma State
Tulsa at Oklahoma State
Tulsa at Oklahoma State
Last chance offer: $1 for six months