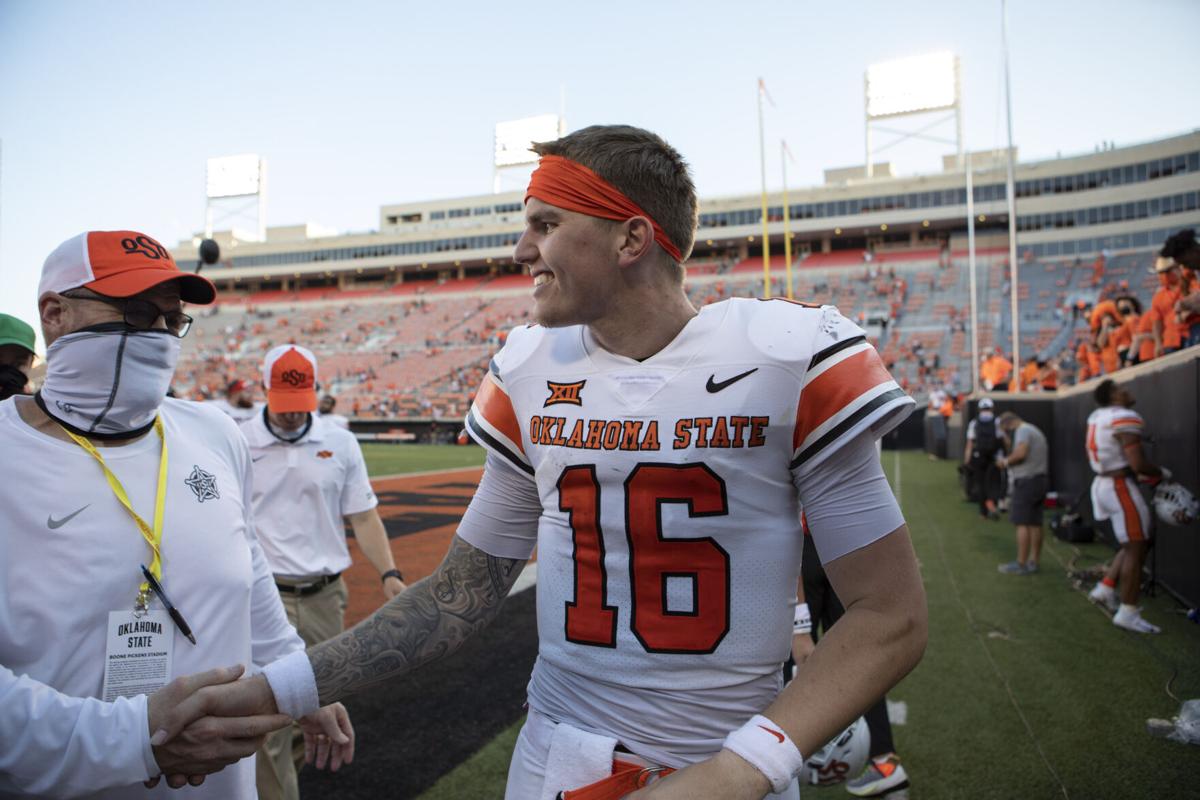 STILLWATER — Several weeks ago I asked Mike Gundy if he anticipated college football being disjointed at this disjointed time in our lives.
"I think it will look exactly like the way it is," the Oklahoma State football coach claimed.
This we now know as wishful thinking. College football in 2020 looks like Chris Farley climbing out of a dryer at the laundromat.
Did you see what happened in Norman on Saturday? In Lubbock? In Baton Rouge?
The only thing we know is we don't know anything.
Which is why Gundy got a lot closer to reality after OSU's 27-13 victory over West Virginia Saturday in Stillwater.
"I've not been involved in anything like this, just watching what happens during the week and on the field," Gundy said. "You've just got to find a way to win somehow. It's not pretty.
"I've been here 16 years as coach, and that's not how you draw it up. But it's just an unusual year. It's different than it ever has been. Guys have to find a way to win a football game and make enough plays."
Coaches have been insisting their players "make enough plays" and "find a way to win" since Pappy Waldorf coached Oklahoma A&M. Until the pandemic came along, they said it mostly because it sounded good.
This year it's scripture.
The Cowboys beat Tulsa on Sept. 19 after Spencer Sanders got hurt and the offensive line blocked nervously. Tylan Wallace and a bunch of guys on defense made some plays. That decided the game.
The Cowboys beat West Virginia on Saturday as Sanders sat out and freshman Shane Illingworth quarterbacked a conservative offense; the offensive line was better but made its biggest contribution by recovering Chuba Hubbard's two fumbles; and the defense got cracked for 70- and 41-yard pass plays.
How did this happen? LD Brown popped a routine run play 66 yards for a touchdown. Trace Ford strip-sacked West Virginia QB Jarret Doege and fellow defensive end Tyren Irby raced 56 yards with the scooped fumble for a touchdown; and Wallace made a leaping, then toe-dragging 14-yard sideline catch on third-and-9 to keep possession in the final few minutes, OSU leading 20-13 at the time.
Again, Wallace, Brown and a bunch of guys on defense made some plays. Again, that was enough.
"That's part of football," Wallace reasoned. "You're not always going to be able to have games where everything goes as planned. You're going to face adversity. We had a lot of that today."
Everyone is having a lot of that every day, it feels like. This year, with social distancing, contact tracing, isolating and quarantining, adversity arrives with every gust of wind. Nothing goes as planned.
The games reflect that. Saturday in Stillwater reflected that.
Who figured Brown would look more like Thurman Thomas than Hubbard on a day Thomas saw his name unveiled on the Boone Pickens Stadium Ring of Honor?
Who figured the West Virginia receiving corps with Winston Wright and T.J. Simmons would look more explosive than OSU's with Wallace and Dillon Stoner?
Who figured after Sanders suited up and appeared to be throwing the ball pretty well in pregame warmups that he would spend the rest of his afternoon watching Illingworth?
"He could have played," Gundy said of Sanders before estimating his starter is 80-percent healthy.
Gundy is playing it cautiously in another nod to our lives and times.
Until Sanders returns, the offensive line gels and the Cowboys find some flow, assuming they ever do, first-year offensive coordinator Kasey Dunn is likely to keep sitting down for postgame media Zoom sessions and saying what he did Saturday.
Oklahoma, one game after we believe Spencer Rattler is college football's Simba, blows a 21-point third-quarter lead and loses to depleted Kansas State in Norman.
Texas Tech, one game after nearly losing to Houston Baptist, nearly beats Texas before squandering a 15-point lead down the stretch in Lubbock.
LSU flounders against Mississippi State to become the first defending national champion to lose a season opener in 22 years.
Depth charts are getting shredded.
Games are getting canceled.
Sanity is getting exhausted.
You take what you can get in these conditions, football victories included. Some might feel smaller than others, but none should be marginalized.
"I'm just happy we kept fighting all the way to the end," Wallace said.
Yep. And the score favored the Cowboys when it was over.
"We found a way to win," Gundy said. "That's what's important right now."
Another bullseye for the coach who has come to grips with the madness over the past several weeks, because there really is no other way.
---
No. 15 OSU 27, West Virginia. 13: Cowboys win Big 12 opener, improve to 2-0; Get all our coverage here
Video: Mike Gundy on OSU's win against West Virginia
Guerin Emig: OSU finding a way, which is all anyone can do right now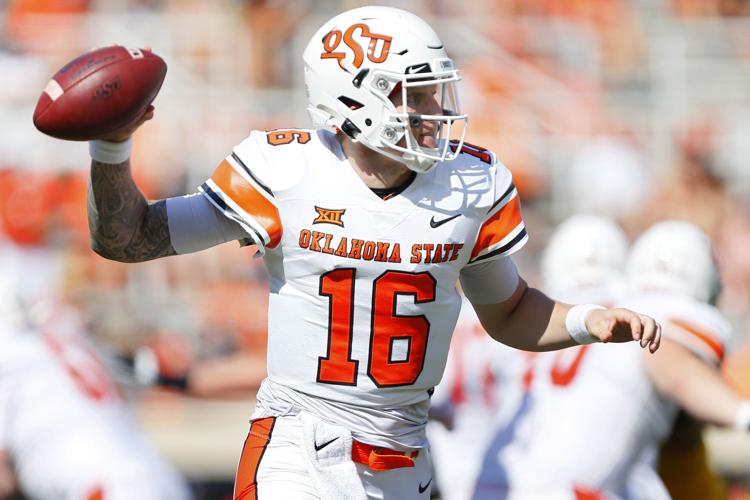 Everything you need to know in four downs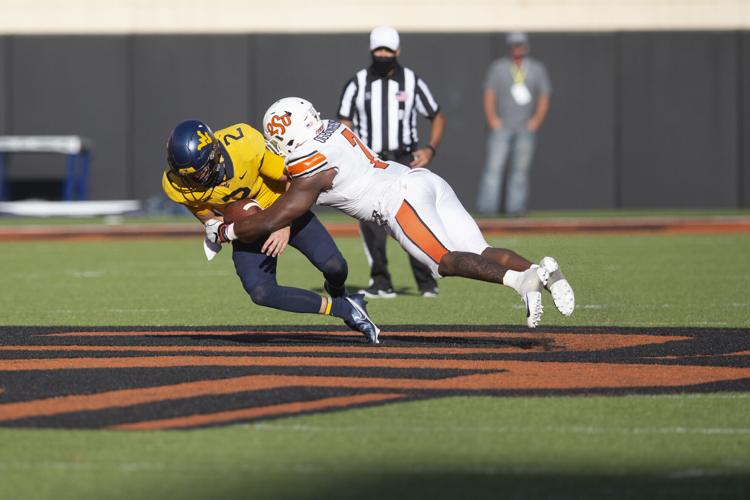 Notebook: Thurman Thomas is OSU's first inductee into Ring of Honor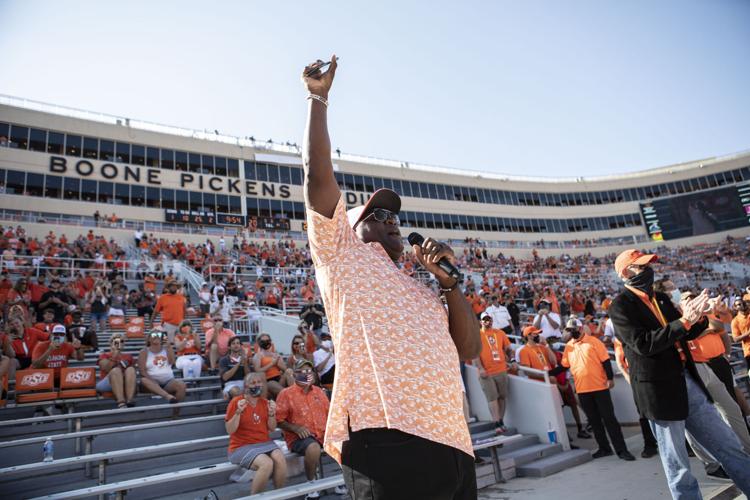 OSU legend Thurman Thomas on Chuba Hubbard: 'I'm looking forward to seeing him up close and in person'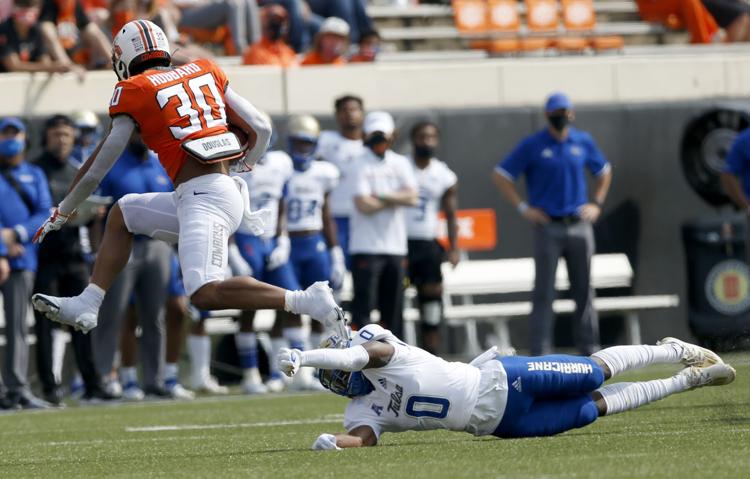 Guerin Emig: Mike Gundy and Thurman Thomas should sit down Saturday night, crack open a beer and have a long, therapeutic talk
Offseason work pays off for LD Brown: 'I felt a difference playing at 200'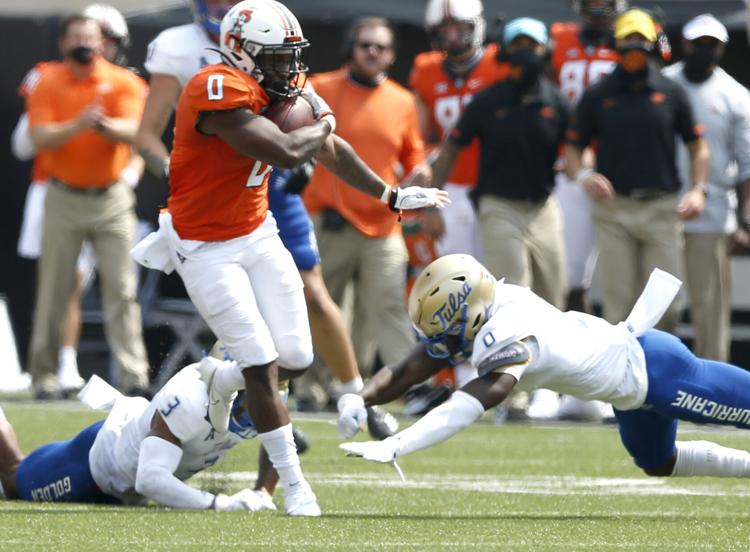 Top storyline, key matchup, player to watch and who wins the game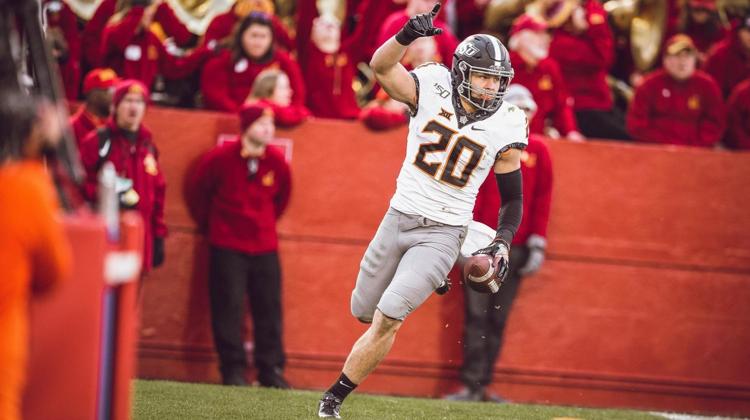 OSU announced earlier this month that Thurman Thomas will become the first inductee into the Oklahoma State football Ring of Honor.
The 2020 NFL season is underway.
Our best photos as OSU and TU kick off their 2020 season
Every lightning strike drew miserable groans on that rainy evening, Sept. 17, 2011.
Oklahoma State booster and oilman T. Boone Pickens died Sept. 11, 2019 in Dallas at the age of 91.
OSUSportsExtra.com: Home to everything orange and black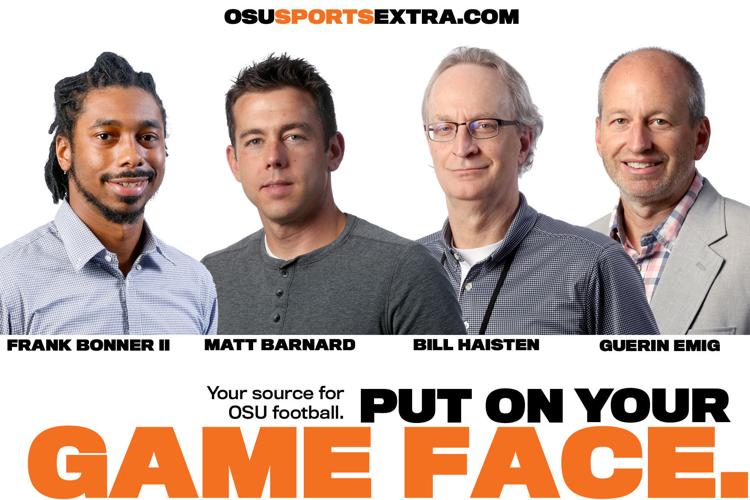 ---
Guerin Emig
918-629-6229
Twitter: @GuerinEmig
Be the first to know
Get local news delivered to your inbox!