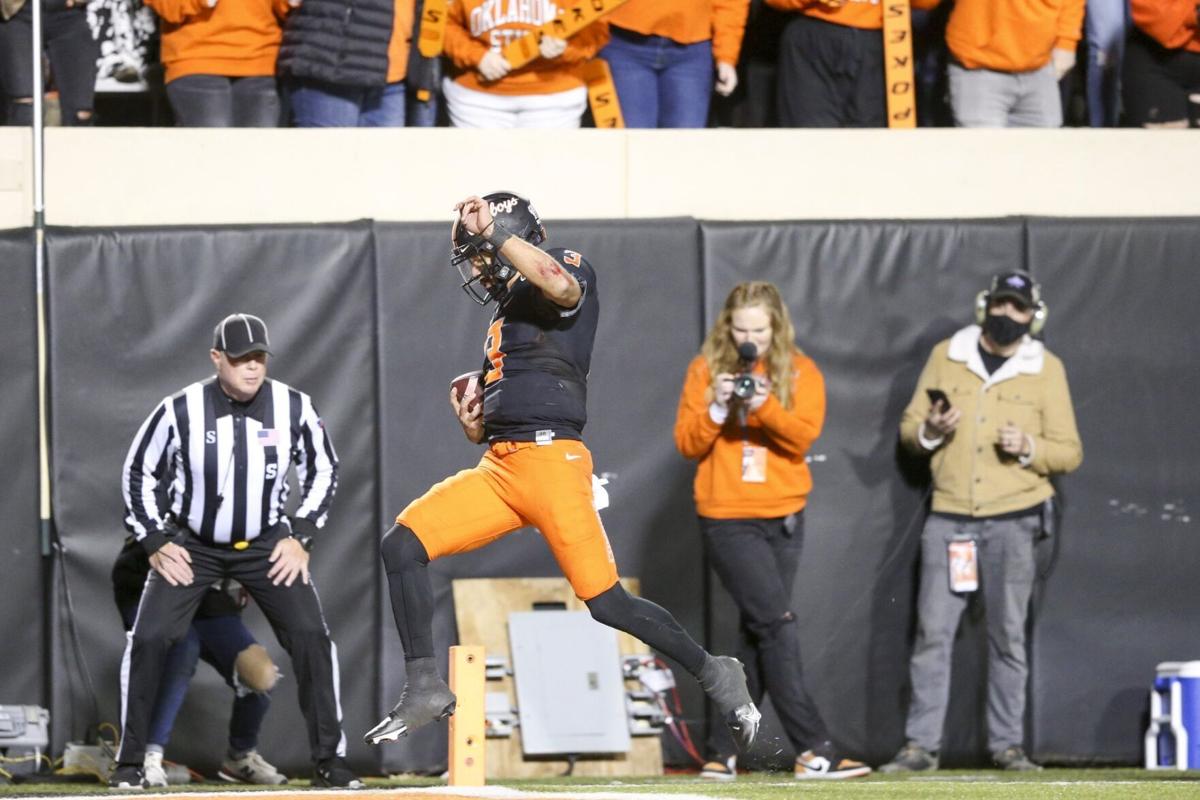 One player, one problem, one preposterous prediction and one pick for Oklahoma State's Big 12 Championship against Baylor...
OSU quarterback Spencer Sanders
If it's one unit, it has to be OSU's run defense. Baylor running backs Abram Smith and Trestan Ebner have combined for 2,112 rushing yards. Smith alone has generated 1,366 and 12 touchdowns. If the Cowboys clamp down on both — and I like their chances given they have the sixth-best run defense in FBS — they clamp down on Baylor's offense.
Individually, OSU's most important presence is Sanders.
He is the best quarterback in this game, whether Baylor starts Gerry Bohanon (questionable with a hamstring injury) or backup Blake Shapen. The Bears' No. 2 played well in last week's 27-24 win over Texas Tech, but he is about to make his second college start. OSU tends to feast on inexperienced quarterbacks.
The question: Does Sanders play like the best quarterback in this game? I don't have to remind OSU fans he threw three interceptions Oct. 2 against Baylor, or that he threw two more against Oklahoma last Saturday night. The Cowboys got away with it both times. They can't afford to tempt fate again.
Baylor's run defense is better than its pass D, but I think Sanders can help OSU here same as he did in Bedlam. He'll have to help the Cowboys run the ball, since Jaylen Warren isn't the same factor he was from mid-September to mid-October (one 100-yard game over since Oct. 23).
Warren rushed for 125 yards in OSU's 24-14 win over Baylor two months ago. Sanders is the Cowboy who needs to approach that figure Saturday, while keeping his turnover number at 0.
If he does both, the Pokes are more than halfway to a Big 12 championship and a likely College Football Playoff berth.
Weird as this is, I think it's on defense. It's OSU's occasional allowance of the explosive play.
It wasn't just occasional in Bedlam. Caleb Williams' 56-yard dash... Kennedy Brooks' 36-yard burst... Jeremiah Hall's 50-yard catch and run... Austin Stogner's 29-yard lob-pass touchdown.
It happened a few times Oct. 2 in OSU-Baylor I. It was how the Bears clawed back from their 14-0 halftime deficit. Smith went 55 yards to make it 14-7, then Bohanon connected with Tyquan Thornton for a 44-yarder to set up the tying fourth-quarter touchdown.
The Bears are plenty capable of hitting OSU again. Ebner went 61 yards with a catch last week against Tech. Ebner, Thornton, Shapen and wide receiver Drew Estrada all made plays of between 28 and 32 yards the week before that at Kansas State. Smith sparked Baylor's Nov. 13 win over OU with his 75-yard fourth-quarter run.
Also worth mentioning: OSU's only loss was at Iowa State on Oct. 23, the day Brock Purdy completed four passes of at least 30 yards.
The Cowboys' defense makes 10 times more big plays than it allows, no doubt. They should continue that trend Saturday in JerryWorld.
But if it is the close game Gundy predicts, all it takes is two or three lapses against players like Smith, Ebner and Thornton for the outcome to go wrong.
ONE PREPOSTEROUS PREDICTION
I covered this Tuesday night, but if the Cowboys win Saturday, they are in very promising College Football Playoff shape. I count four paths to the CFP in that scenario, depending on what happens in the SEC, AAC and Big Ten Championships. You would think that might take some of the load off around 2:30 p.m., assuming OSU beats Baylor and the entire fan base sits back down to watch Georgia-Alabama and Cincinnati-Houston until 6:30, then switches over to Michigan-Iowa.
The No. 5 Pokes win by a touchdown. No. 3 Alabama stuns No. 1 Georgia in overtime. No. 4 Cincinnati buries Houston by 20. And No. 2 Michigan takes care of Iowa.
Gundy Nation is on edge Saturday night through Sunday morning, worried sick about the CFP committee's choice between OSU and Cincinnati for the fourth berth.
College Football Playoff: No. 1 Alabama, No. 2 Michigan, No. 3 Georgia and No. 4 Oklahoma State
Big 12 rankings after regular season: Color the conference orange heading into Championship Weekend
Big 12 rankings after final week of regular season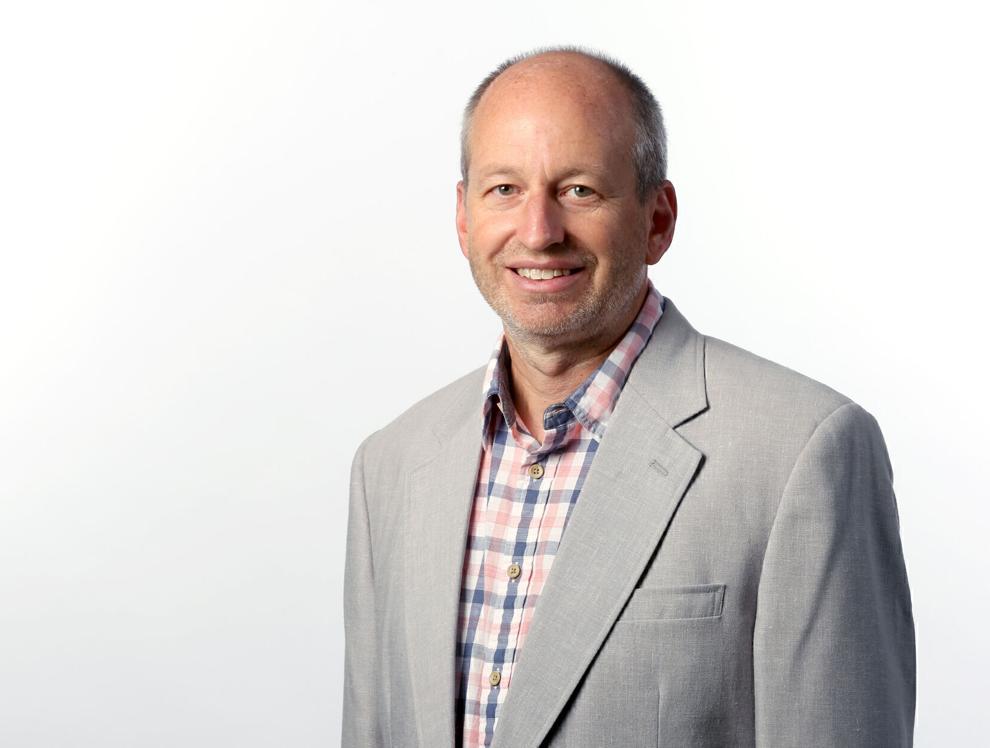 1 – Oklahoma State (11-1, 8-1)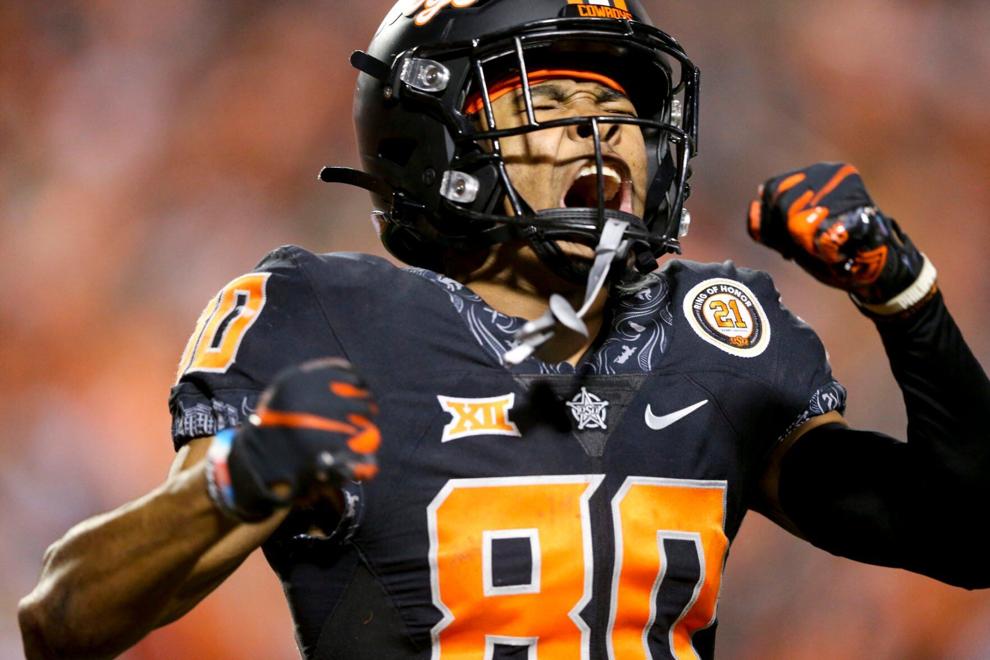 2 – Baylor (10-2, 7-2)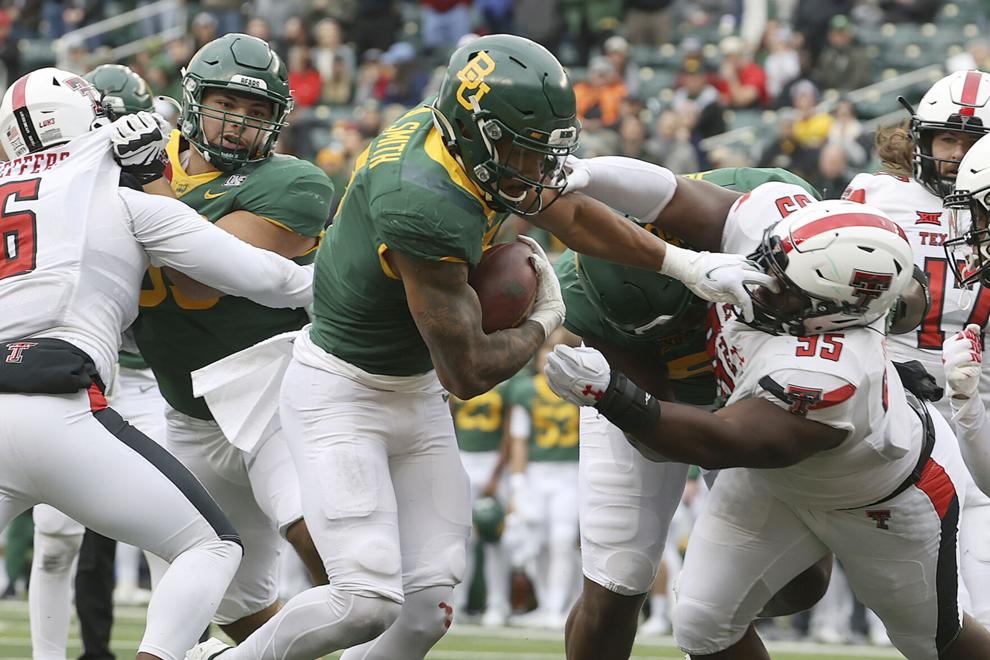 3 – Oklahoma (10-2, 7-2)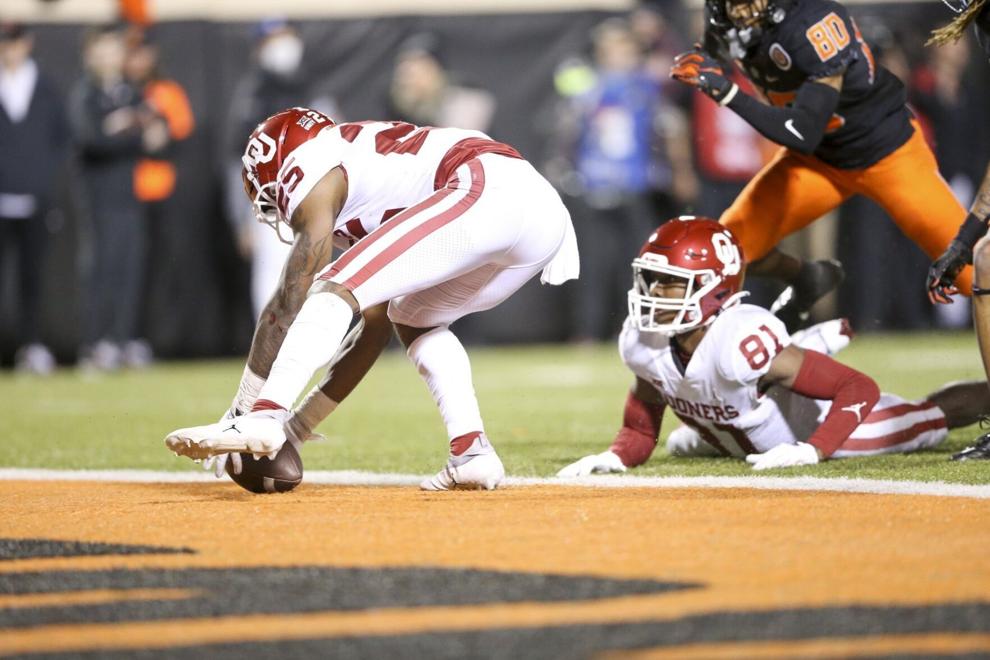 4 – Iowa State (7-5, 5-4)
5 – Kansas State (7-5, 4-5)
6 – West Virginia (6-6, 4-5)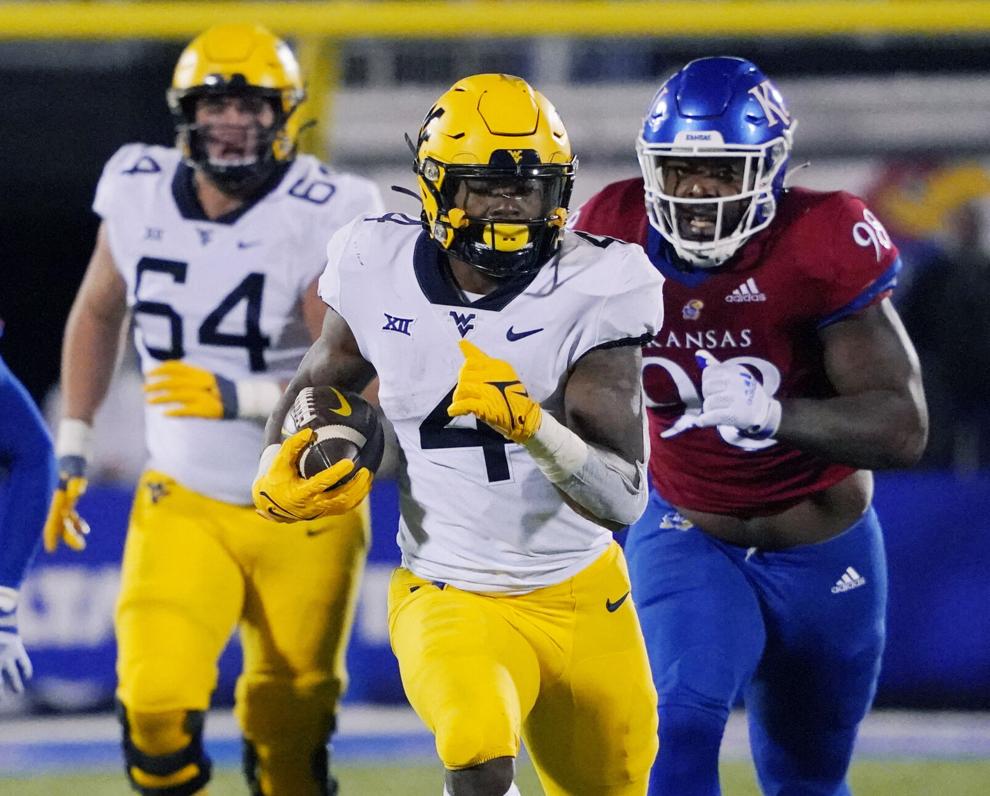 7 – Texas Tech (6-6, 3-6)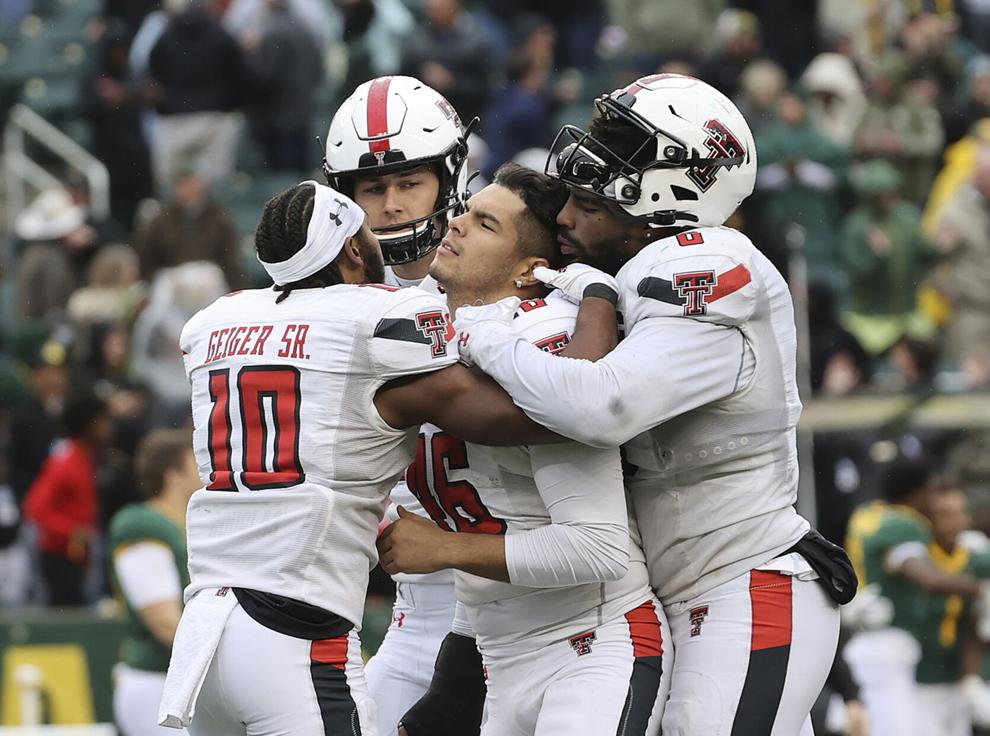 8 – Texas (5-7, 3-6)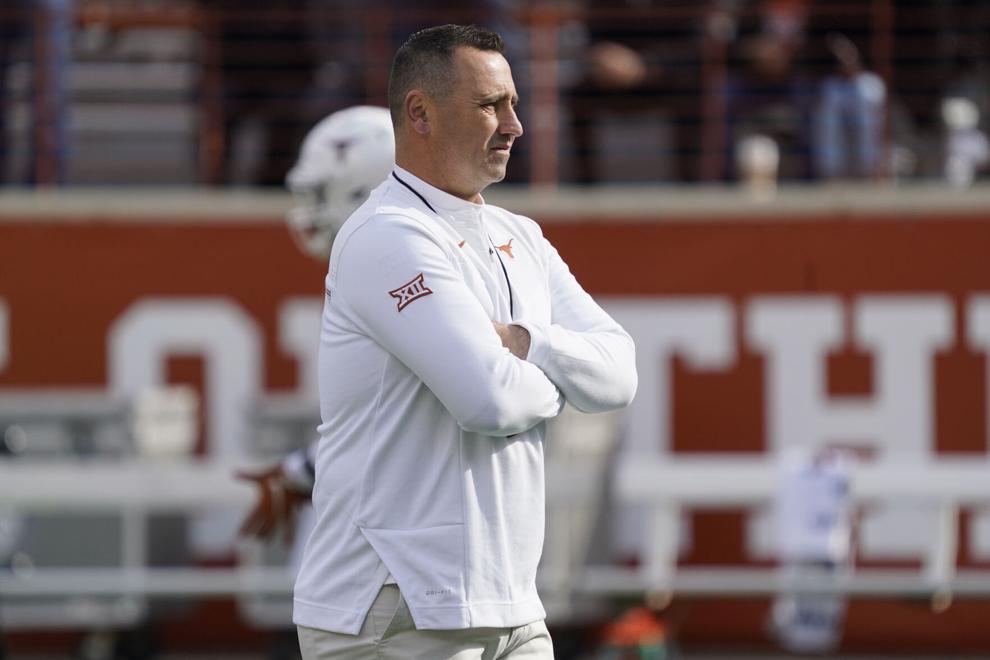 9 – TCU (5-7, 3-6)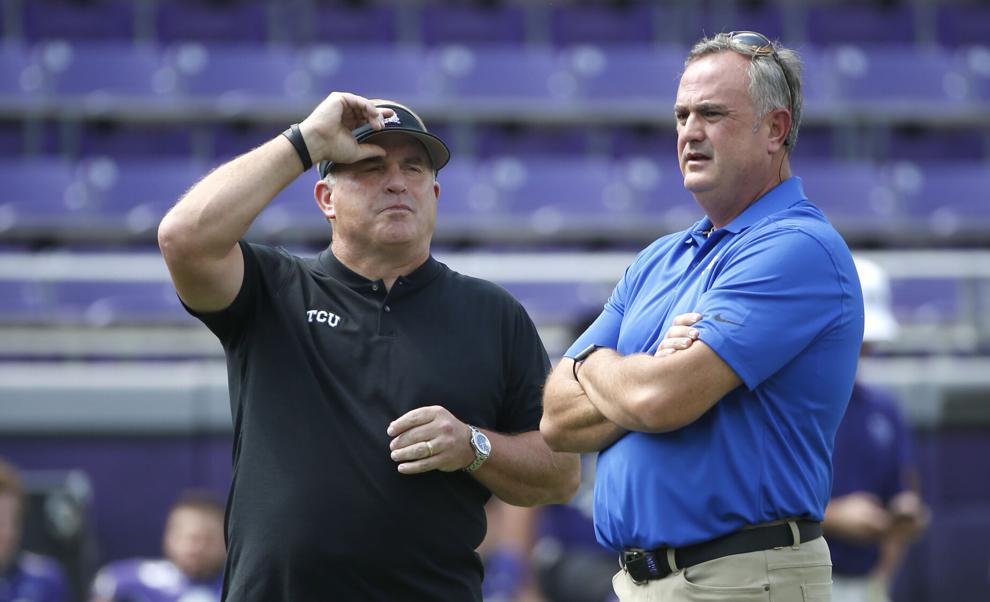 10 – Kansas (2-10, 1-8)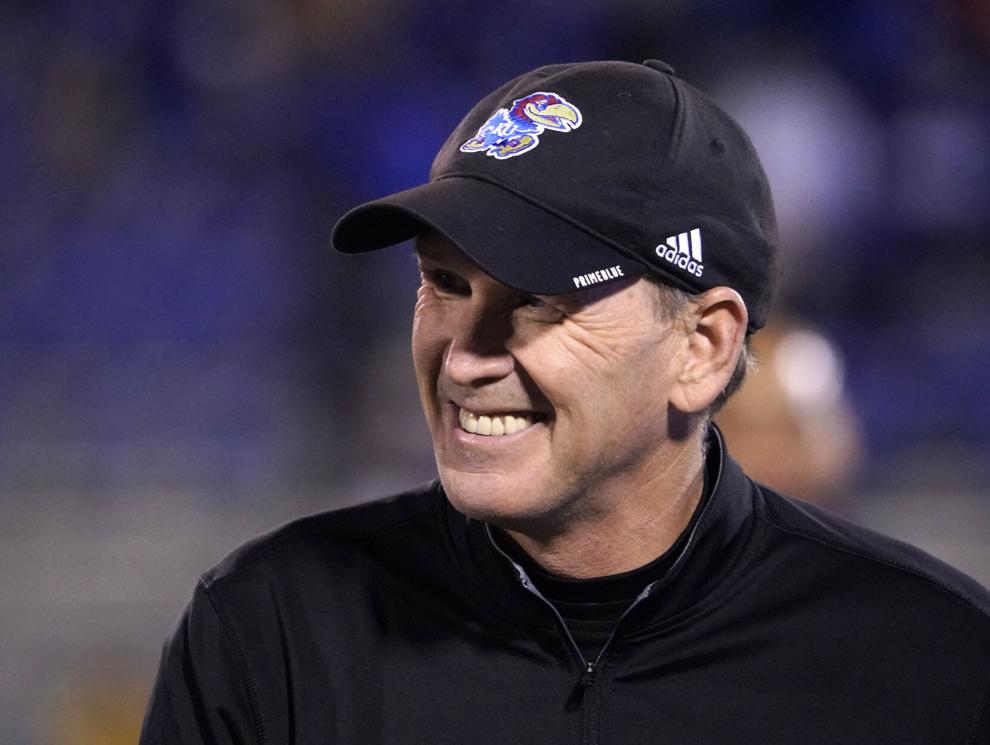 Check out our latest digital-only offer and subscribe now
Baylor's Dave Aranda previews OSU ahead of Big 12 championship game
OSU's Mike Gundy on Lincoln Riley taking USC job