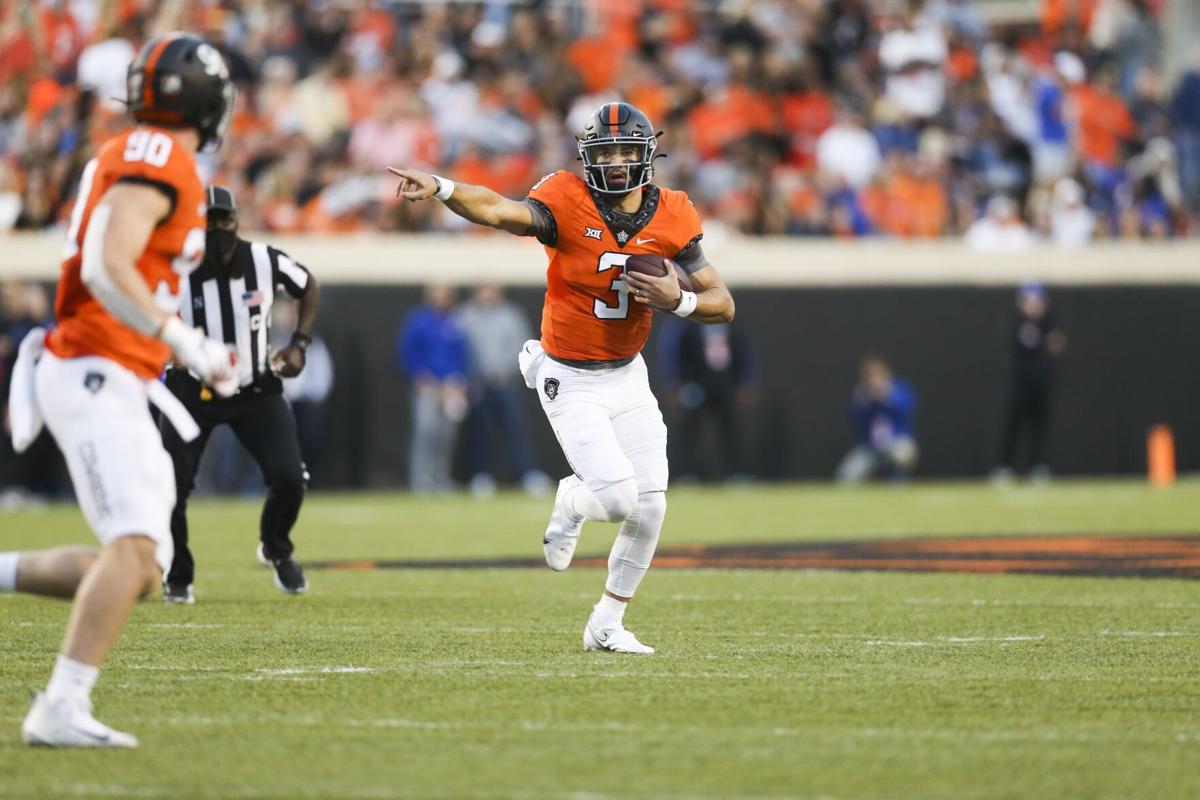 One player, one problem, one preposterous prediction and one pick for OSU-Texas Tech...
Oklahoma State quarterback Spencer Sanders
Iowa State QB Brock Purdy went 32-of-42 for 356 yards and 3 touchdowns at Texas Tech last week. Caleb Williams went 23-of-30 for 402 yards and 6 touchdowns against the Red Raiders Oct. 30. Skylar Thompson, the Kansas State QB never known to put up big passing numbers, went 24-of-30 for 306 yards and a touchdown at Tech Oct. 23.
Seeing a trend here? I'll bet OSU offensive coordinator Kasey Dunn does. And while Dunn, Mike Gundy and the Cowboys discovered their winning formula – running the ball + excelling on defense = success – several weeks ago, I'll bet that trend affects OSU's game plan Saturday night in Lubbock.
This isn't to suggest Sanders throws 40 passes. But 25-30 might get him 20-25 completions and his first 300-yard passing game since beating K-State Sept. 25. Imagine what that could do for his confidence, for Dunn's confidence and for the Cowboys' confidence heading into Bedlam Thanksgiving weekend.
One word of warning – Purdy also threw two interceptions which proved costly in ISU's 41-38 loss in Lubbock last week. Nothing wrong with giving Sanders a green light Saturday, provided the yellow one flashes in his head if nobody's open and he needs to just throw the ball away.
Sanders threw three interceptions and coughed up two fumbles the last time he played at Tech, a 45-35 loss in 2019. OK. Not good. But he has thrown nine touchdown passes versus just two interceptions over his last five games this season. I'll bet on 2021 Sanders Saturday night.
Red Raiders quarterback Jett Duffey threw for 424 yards and four touchdowns two years ago. Do you honestly think this OSU defense is going to let Tech QB Donovan Smith, in his second college start, put up those numbers?
Strange things tend to happen in Lubbock, but THAT strange?
And while on the topic... Gundy is 5-1 at Tech since 2010. His Cowboys have averaged 50 points in those six games.
ONE PREPOSTEROUS PREDICTION
OSU, No. 9 in the current College Football Playoff ranking, wins Saturday night. No. 4 Ohio State defeats No. 7 Michigan State. SMU upsets No. 5 Cincinnati. The Cowboys move up to No. 7 in next Tuesday's CFP update, putting even more spice in Bedlam Nov. 27.
Mike Gundy appears on ESPN's Tuesday night show, is asked by Rece Davis about Bedlam, and closes his comments with an homage to Les Miles: "Let 'er rip!"
Photos: No. 10 Oklahoma State vs TCU
OSU vs. TCU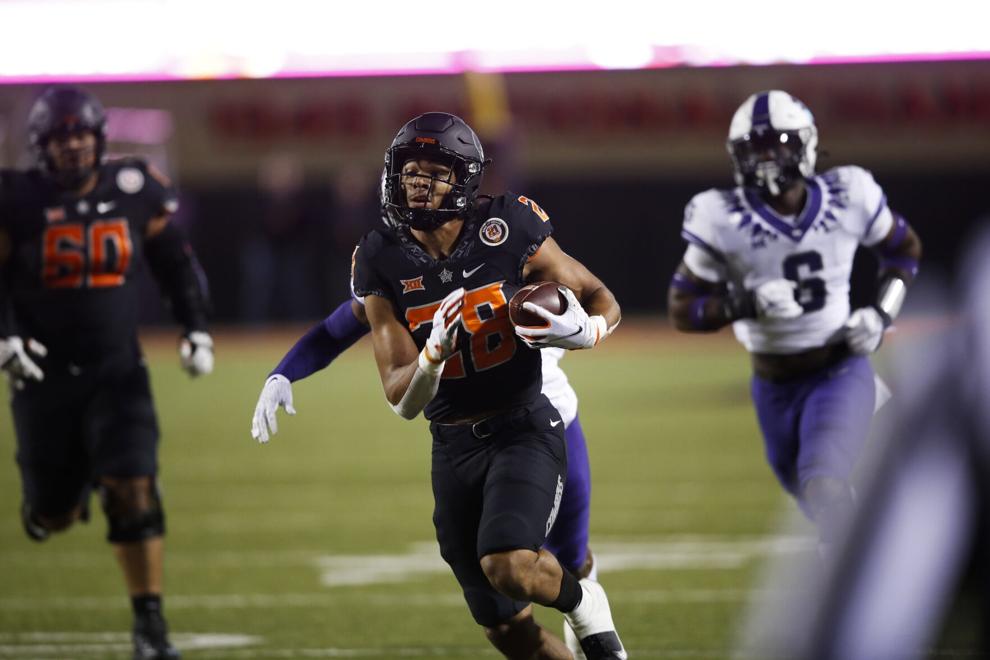 OSU vs. TCU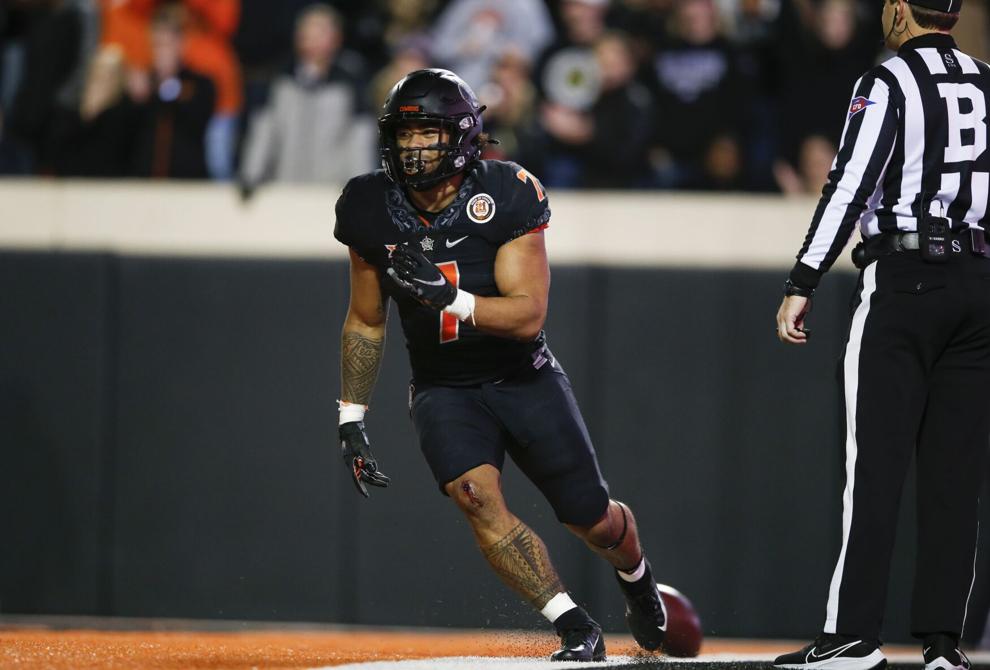 OSU vs. TCU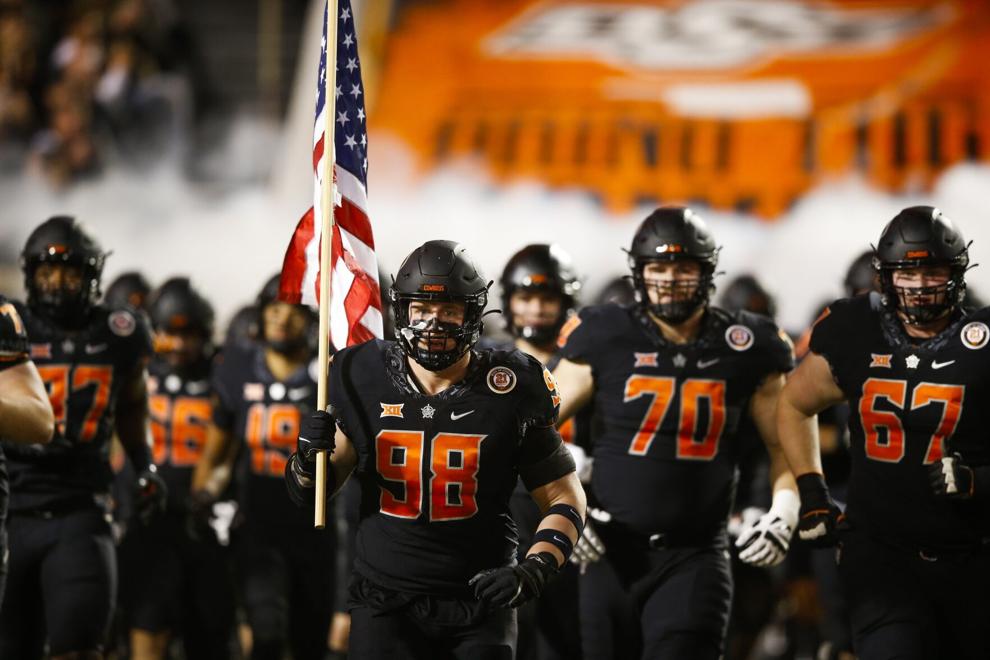 OSU vs. TCU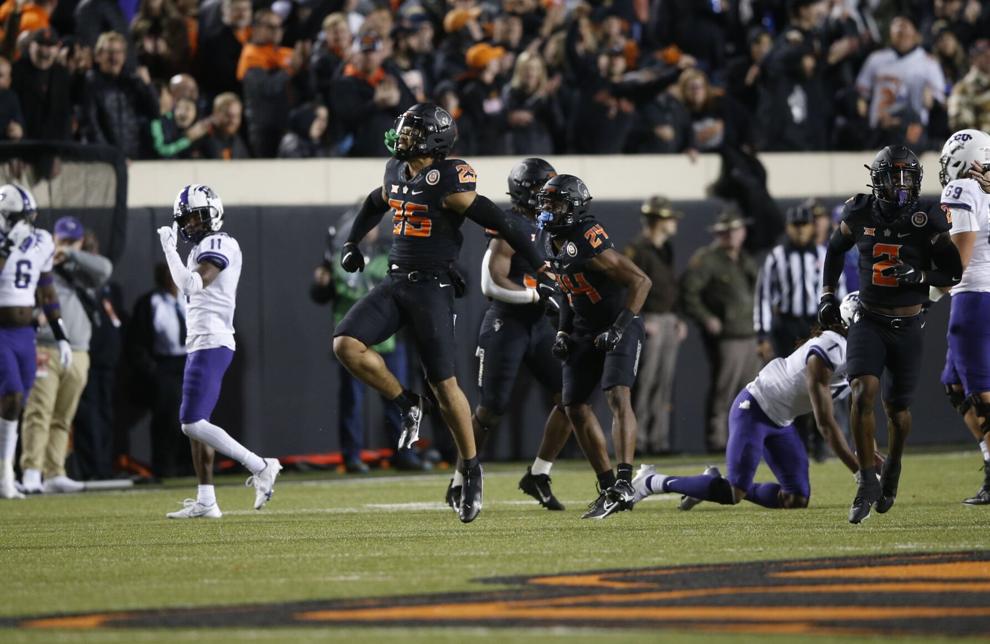 OSU vs. TCU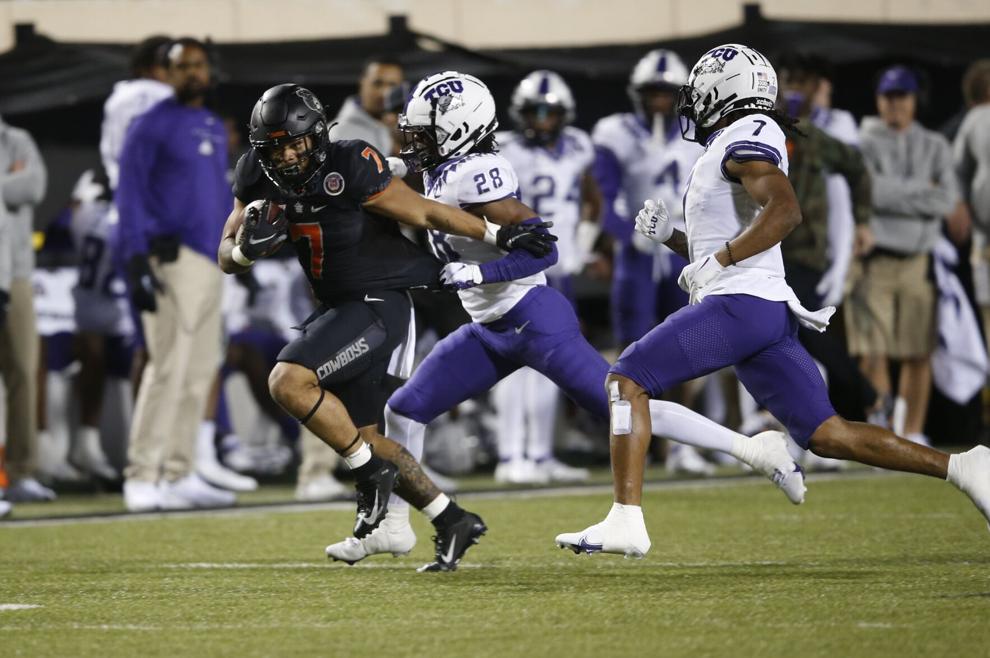 OSU vs. TCU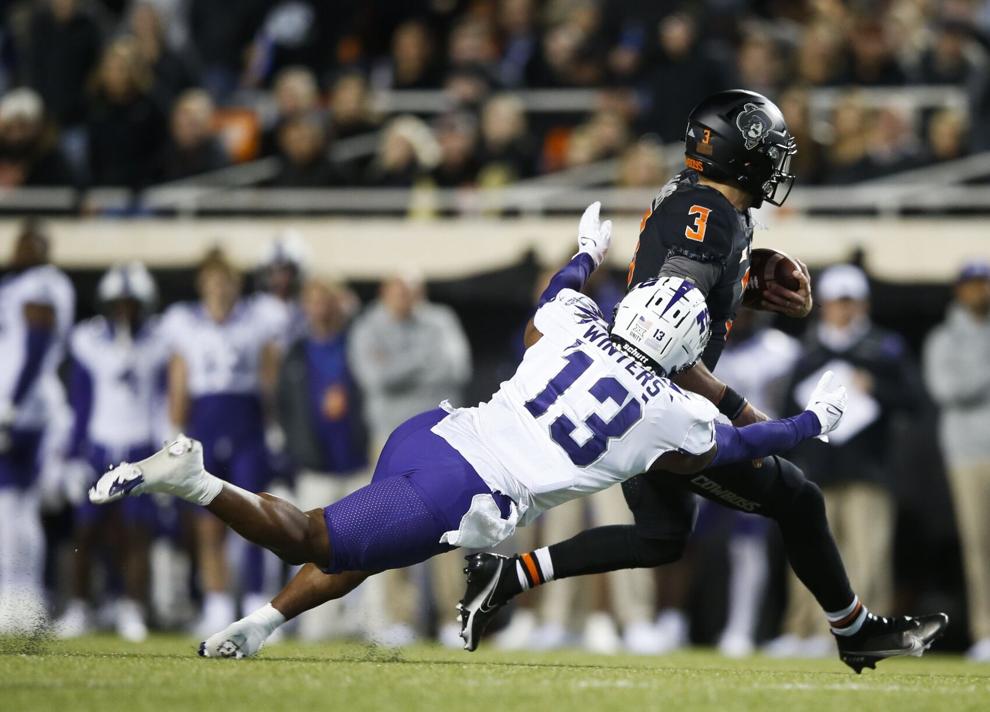 OSU vs. TCU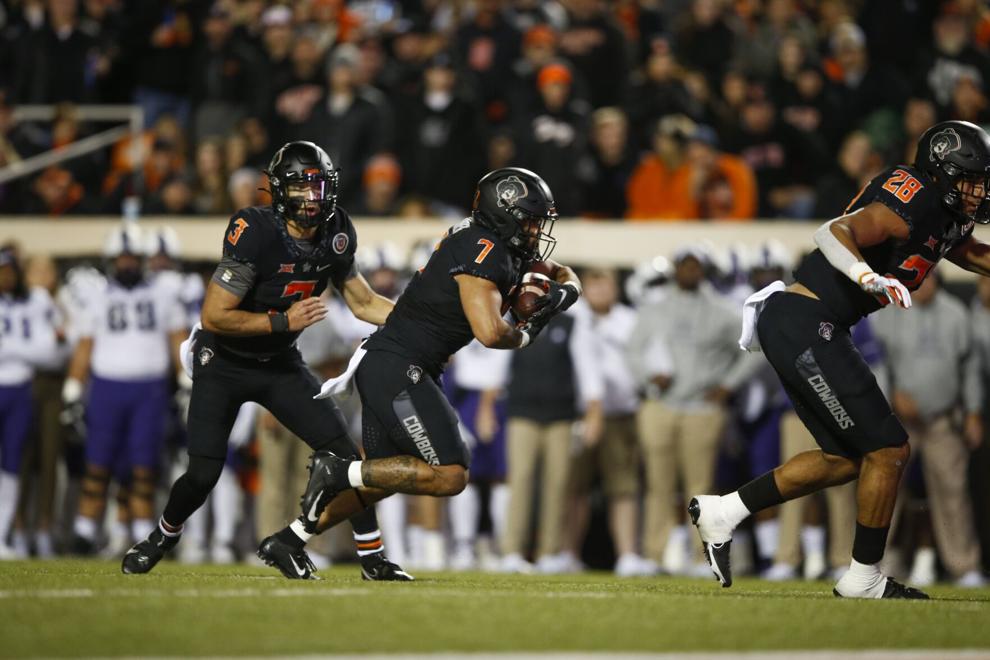 OSU vs. TCU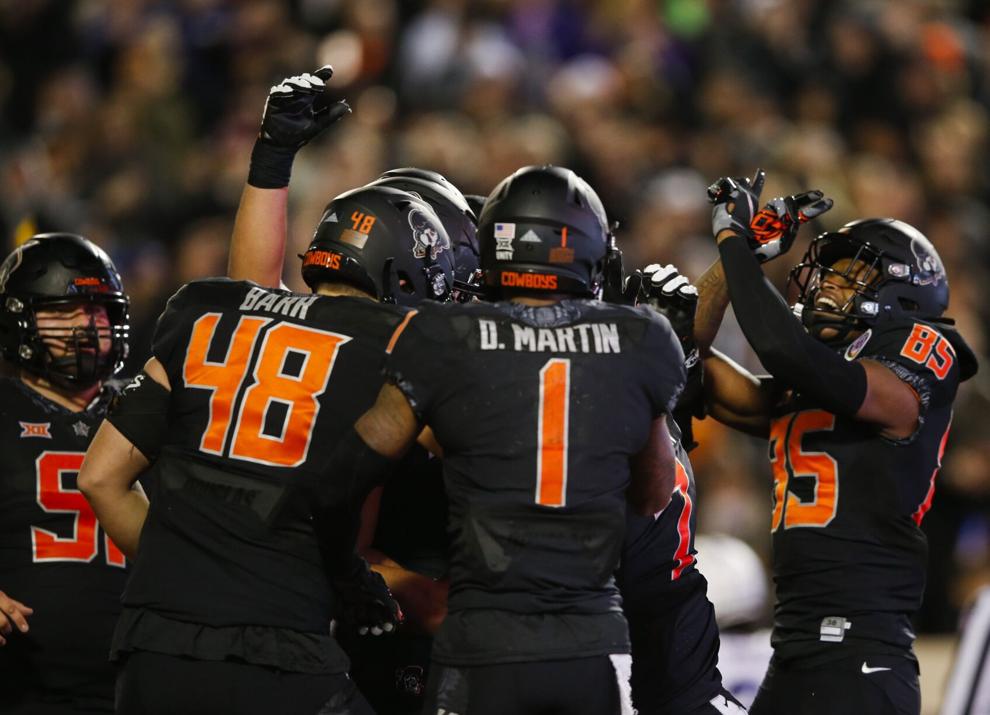 OSU vs. TCU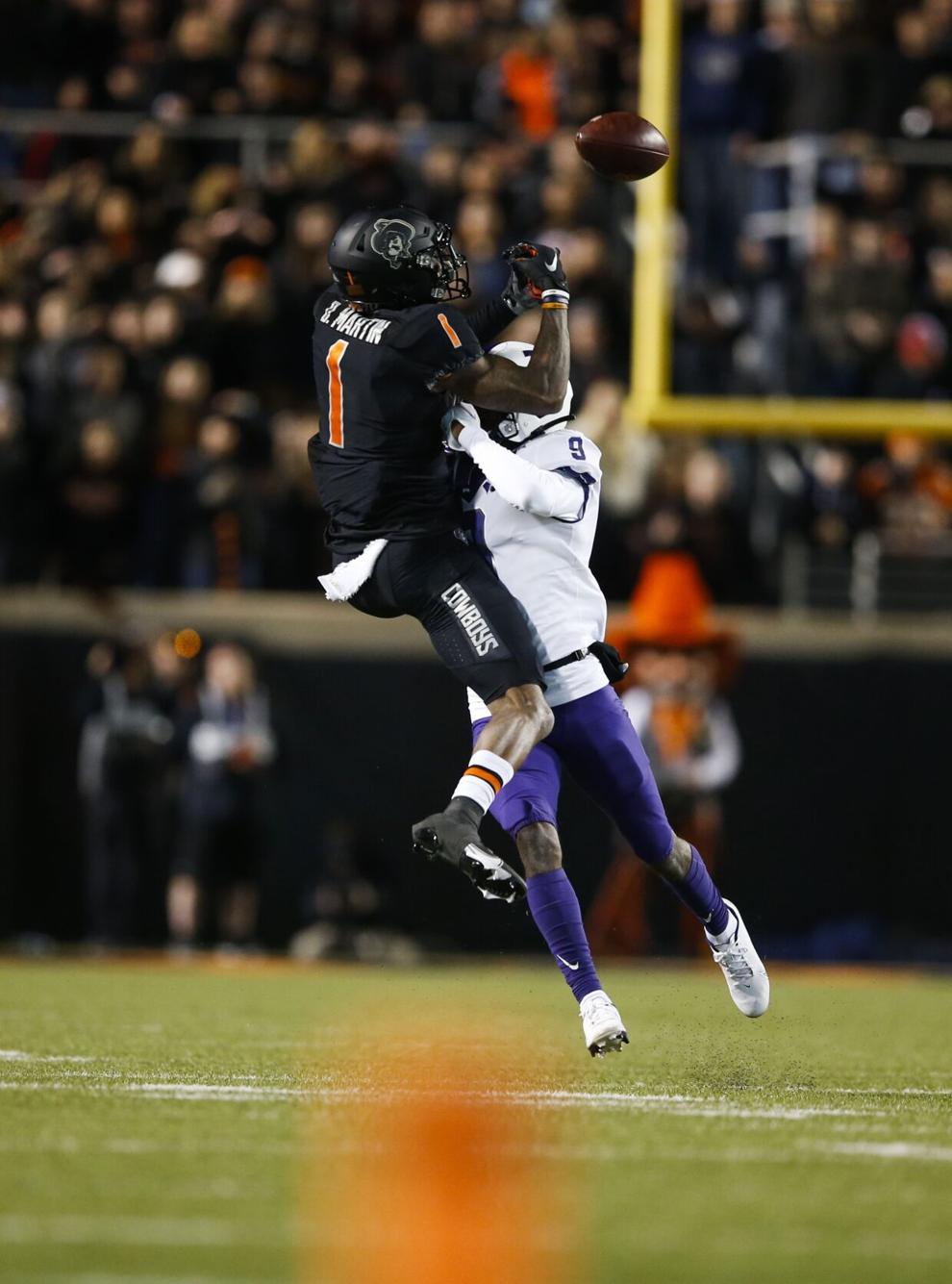 OSU vs. TCU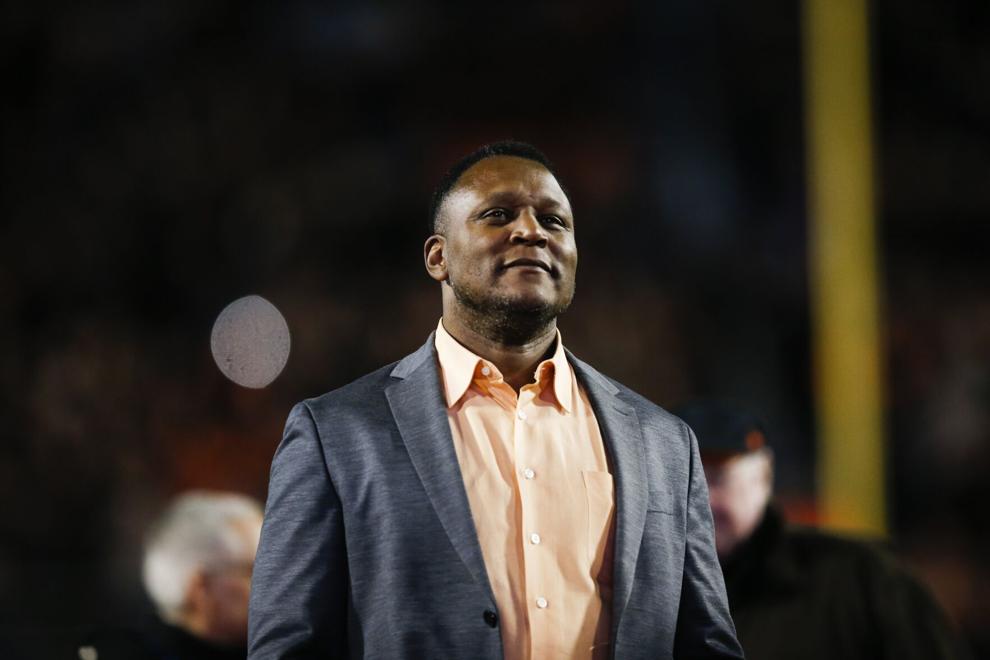 OSU vs. TCU
OSU vs. TCU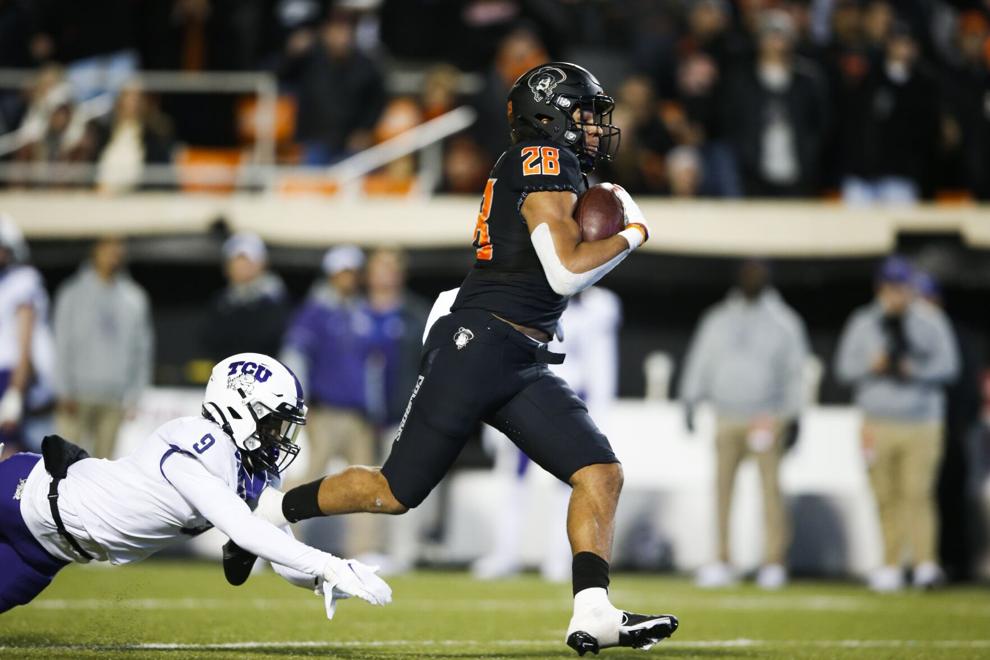 OSU vs. TCU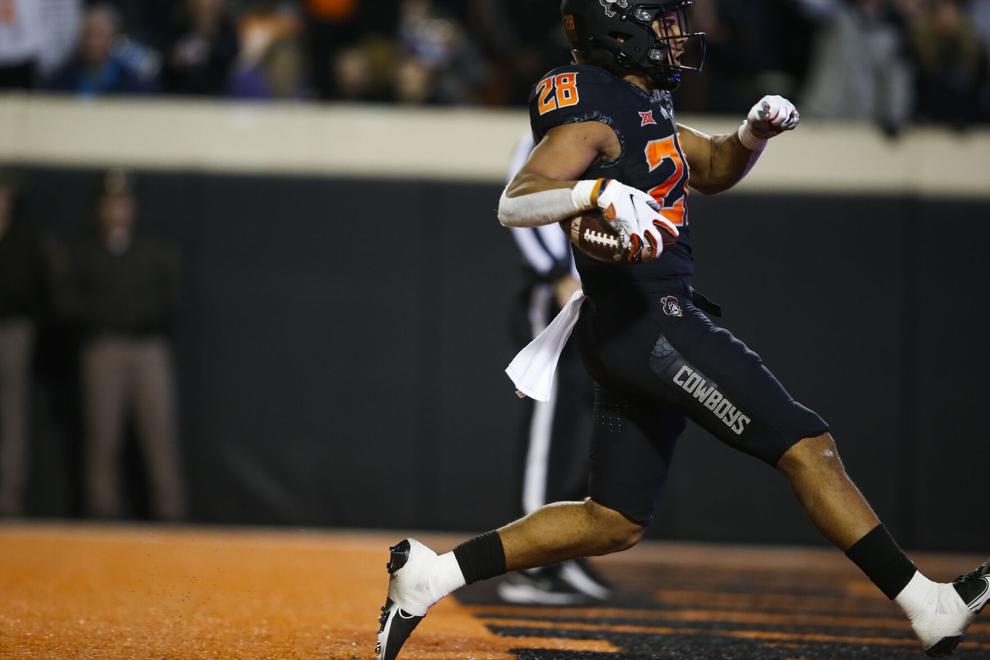 OSU vs. TCU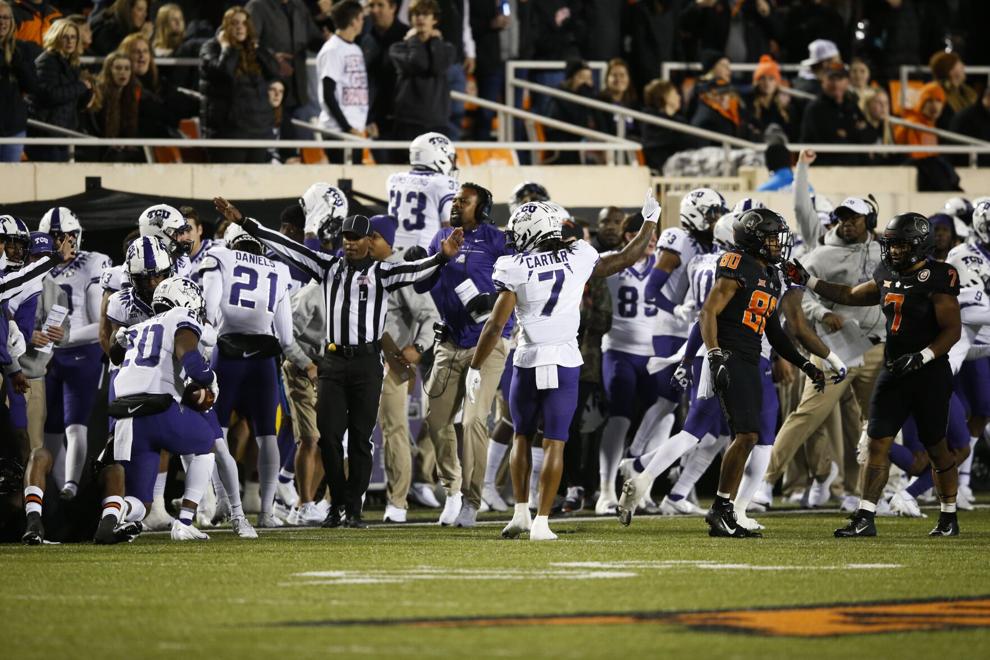 OSU vs. TCU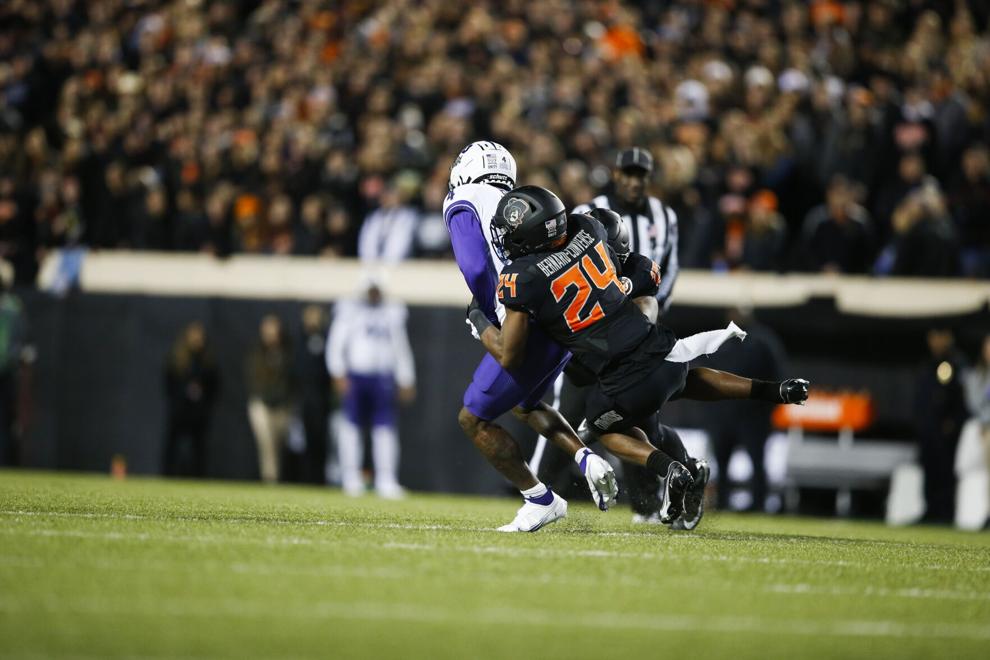 OSU vs. TCU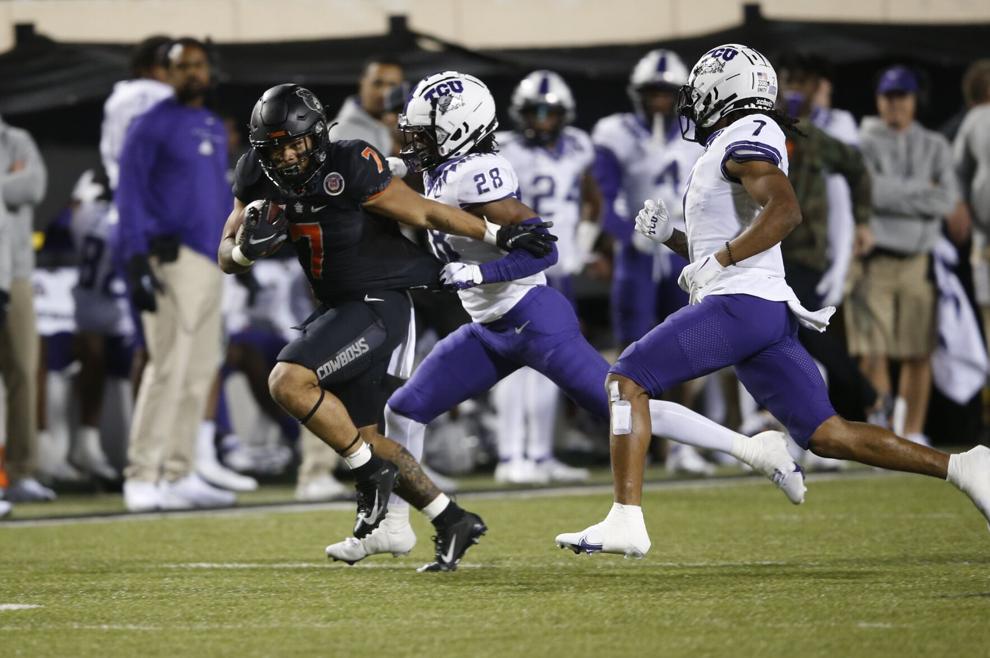 OSU vs. TCU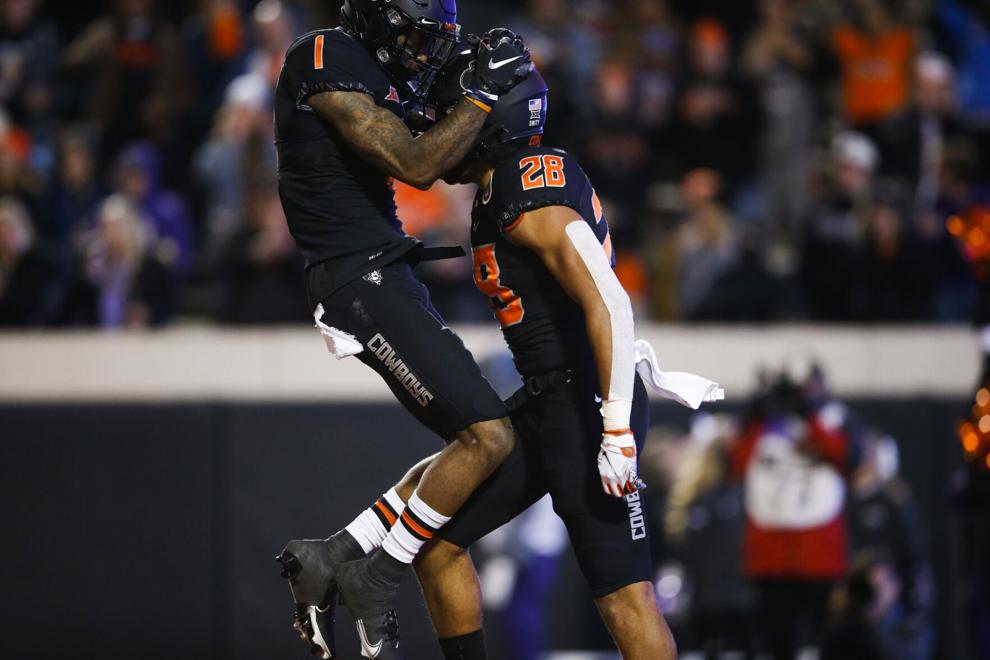 OSU vs. TCU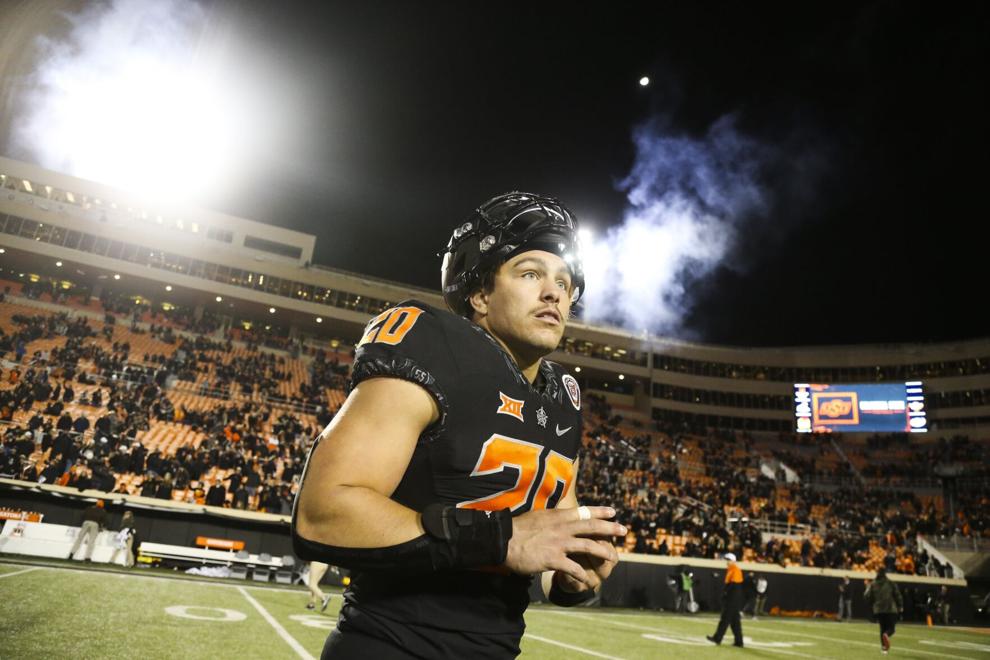 OSU vs. TCU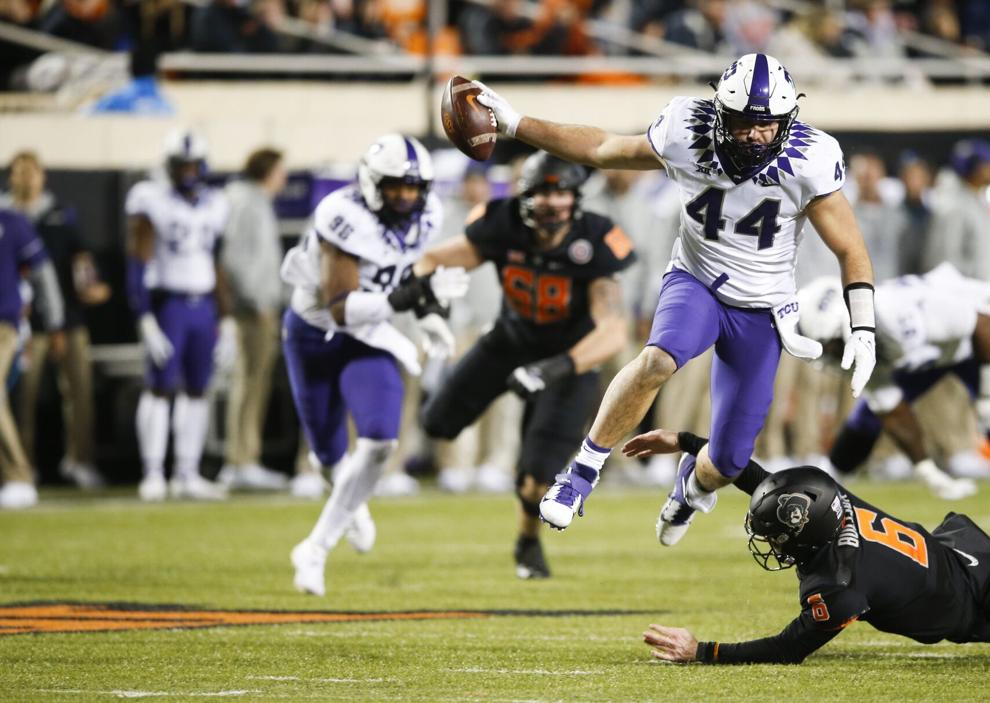 OSU vs. TCU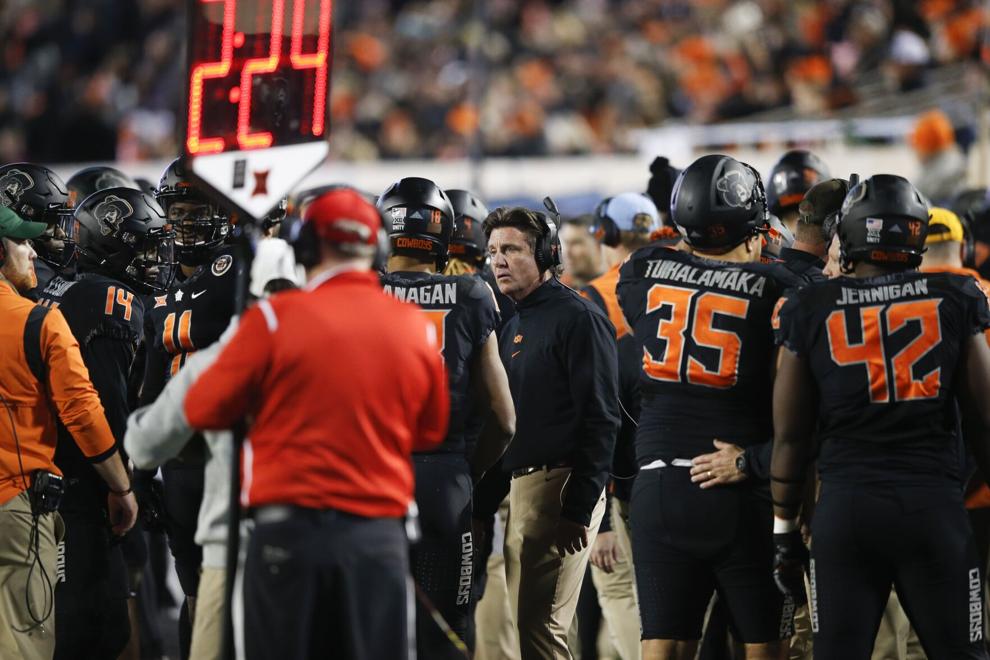 OSU vs. TCU
OSU vs. TCU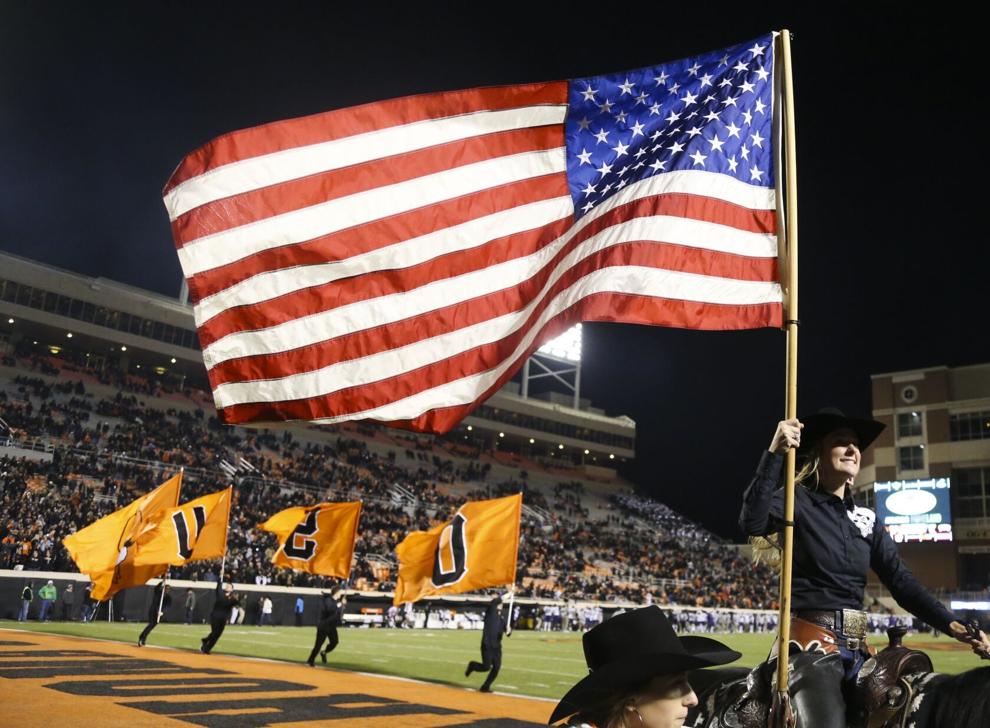 OSU vs. TCU
OSU vs. TCU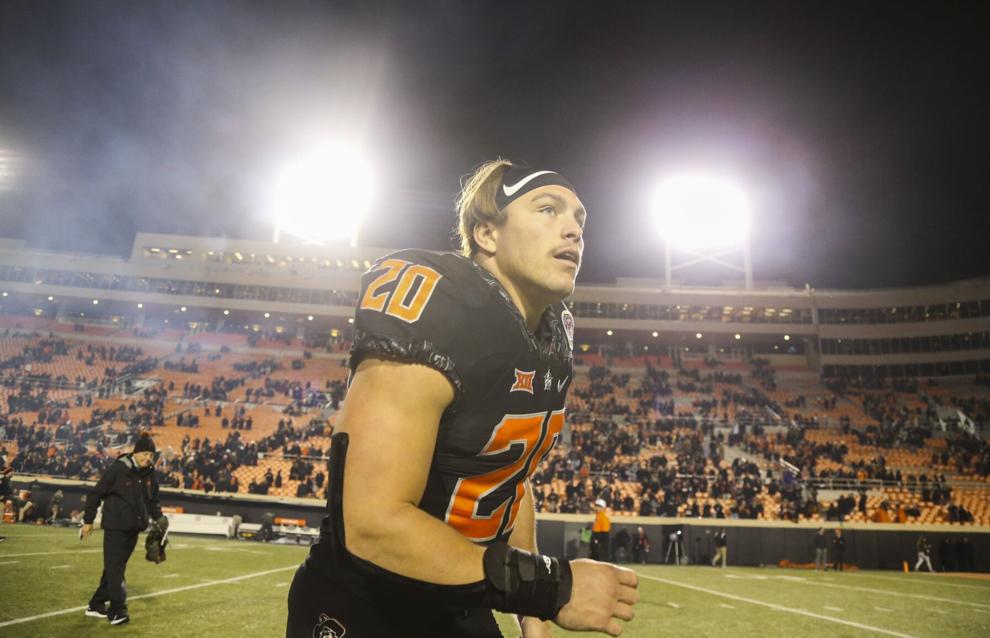 OSU vs. TCU
OSU vs. TCU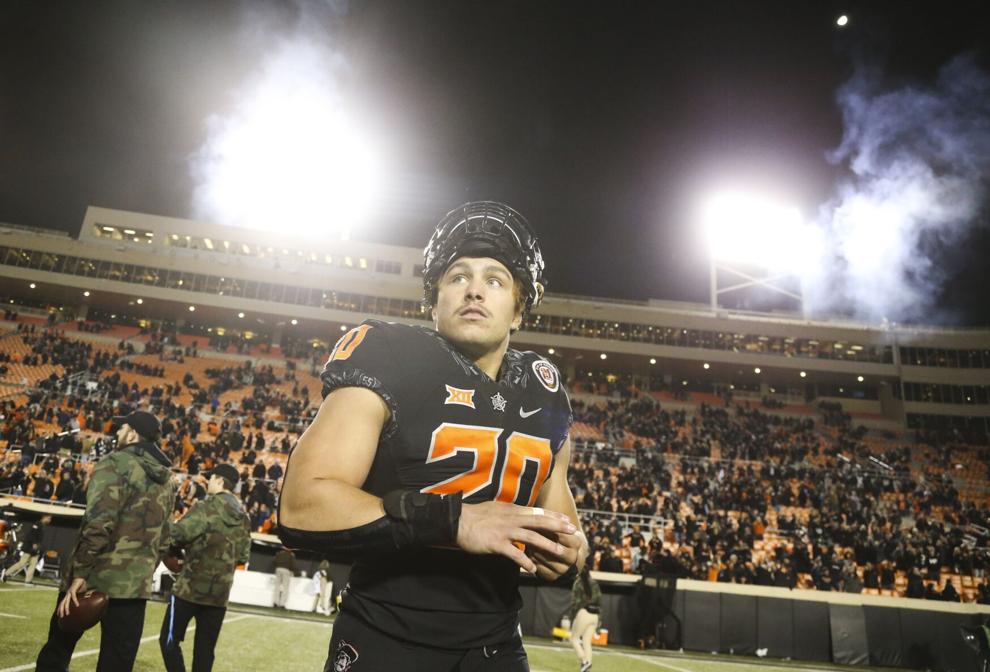 OSU vs. TCU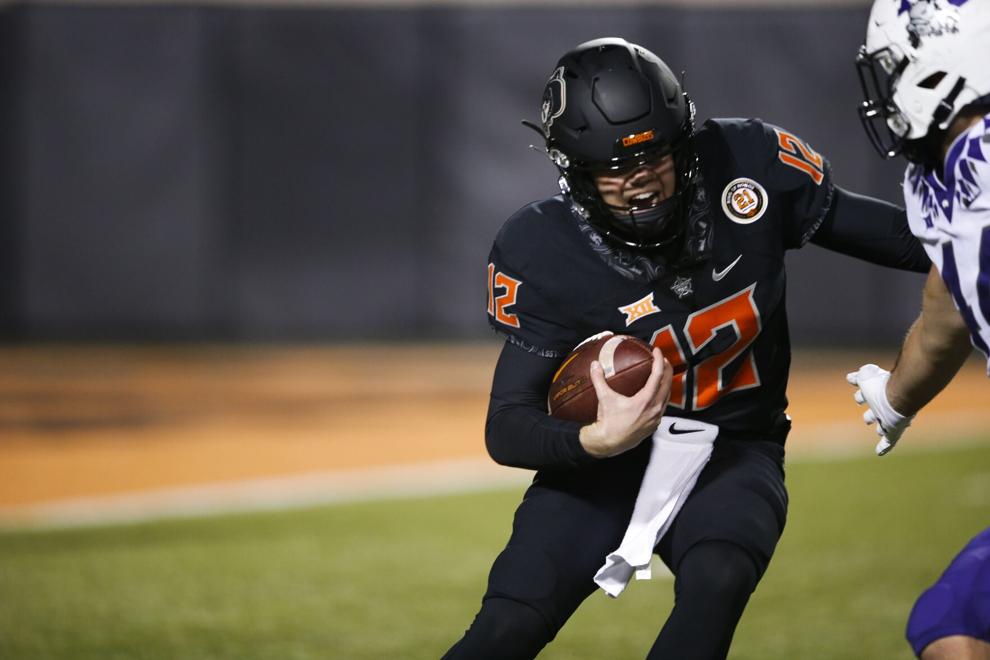 Check out our latest digital-only offer and subscribe now