If I understand Bob Bowlsby correctly, we must believe that the American Athletic Conference hoped to raid Bowlsby's Big 12 Conference, not the other way around, in response to the Big 12 losing Oklahoma and Texas to the SEC because of some ESPN master plan.
Bowlsby is either the shrewdest man in college sports, the most desperate or both. He is not the craziest.
The accusation, hinted in Bowlsby's cease-and-desist letter dispatched to ESPN Wednesday and later spelled out by Dennis Dodd of CBSSports.com, makes no sense at face value. It runs totally counter to college athletics' food chain, a Group of Five conference devouring a Power Five instead of vice versa.
Remember, the Big 12 considered devouring the AAC five years ago. That's how this gluttonous game is played. Big eats little, or littler. It explains the SEC biting off the Big 12's head by taking OU and Texas.
To accuse the AAC, in conspiracy with ESPN, of taking the rest of the body? Really?
I don't know about "really." Only ESPN, which denied any wrongdoing Thursday, and AAC commissioner Mike Aresco, who hasn't responded, know that.
But it is at least conceivable for the simple reason you don't invest in something like ESPN has invested in college football and not expect influence.
ESPN's investment includes a reported $3 billion for SEC football as of last December, when the network took that property from CBS, and ownership of an SEC Network that was valued at $4.77 billion one year into existence in 2015.
ESPN's investment in the AAC is $1 billion, the reported value of that 2019 contract that left CBS scraps of Navy football and various basketball games.
ESPN's investment in the Big 12 is joint with FOX. That media rights deal, dating back nine years, is reportedly worth $2.6 billion.
To read between the lines is to understand ESPN's stake in consolidating media market power at the other networks' expense, and FOX's in particular if the Big 12 goes under. It is cornering that market, or close to it, when you also consider ESPN's reported $7.3 billion investment in the College Football Playoff.
But let's return to influence...
We see it in kickoff times that inconvenience coaches and fans but not the media partners. Not ESPN.
We see it in coverage and exposure. Oklahoma and Oklahoma State have opened their football programs to ESPN all-access content, allowing ESPN cameras in places the schools' own media outlets don't get to go.
We see it in personnel. A high school prospect lists a college program after watching that team win a big game on ESPN. An athletic director lists a coaching candidate when he sees that coach score a big upset on ESPN.
The self-professed Worldwide Leader in Sports is also the Worldwide Leader in Sway when it comes to college football.
ESPN bought into it 37 years ago when it started televising games live in the aftermath of the NCAA's court defeat over its TV monopoly, raised the ante with its ABC absorption 15 years ago, and raised it again with the purchase of CFP rights nine years ago.
We never stopped to consider the possibility that influence might spread to an enterprise as massive as conference realignment. Maybe we should have, since college football drives realignment.
At the very least, we should probably listen to something former ESPN executive John Skipper told Dan Le Batard on Le Batard's sports talk show this week about the last major wave of realignment.
In 2010, the Pac-12 was the conference looking to raid the Big 12. It never happened, the story goes, primarily because the Pac didn't want any part of the Longhorn Network set to launch in 2011.
ESPN's investment in the Longhorn Network at the time was $300 million.
"Texas is who decided to do a network. We didn't give them the idea," Skipper, who was ESPN executive vice president at the time, told Le Batard. "But we knew that if we did the network, we could entice them to stay in the Big 12, keep them together. That was important to us. We already had a Pac-12 deal but FOX was ascendant in the Pac-12, and we didn't want to see Texas go to the Pac-12."
Texas didn't go the Pac-12. Draw what conclusion you will.
My conclusion about the scenario where the American Athletic Conference somehow absorbs the Big 12 and not vice versa under the influence of ESPN? Not crazy.
It is at least conceivable to those who have been paying attention the past 37 years.
Photos: Day 1 of the Big 12 Media Days
Big 12 Media Days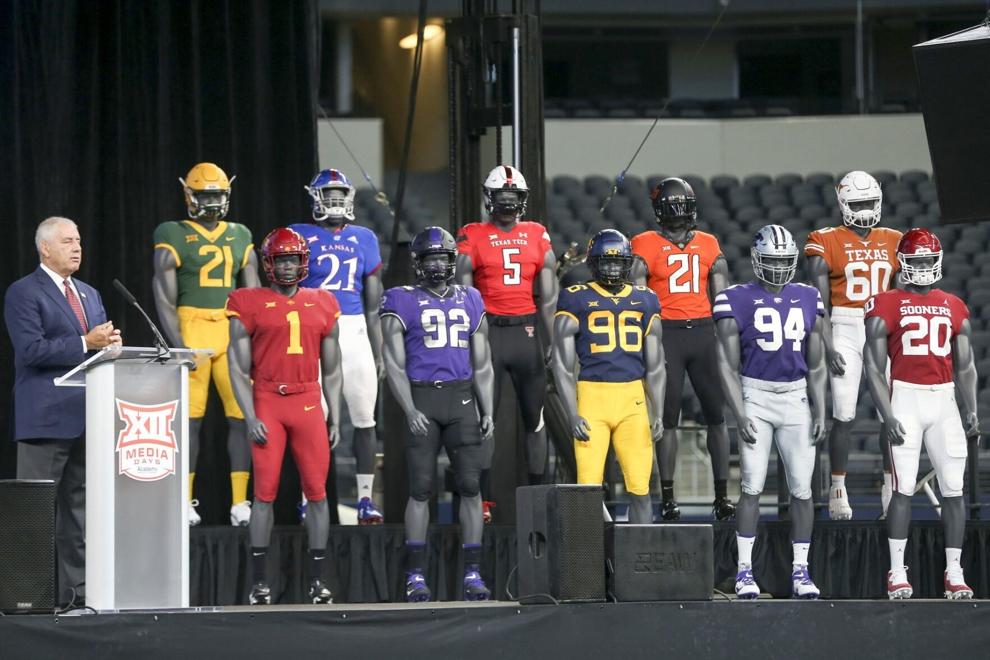 Big 12 Media Days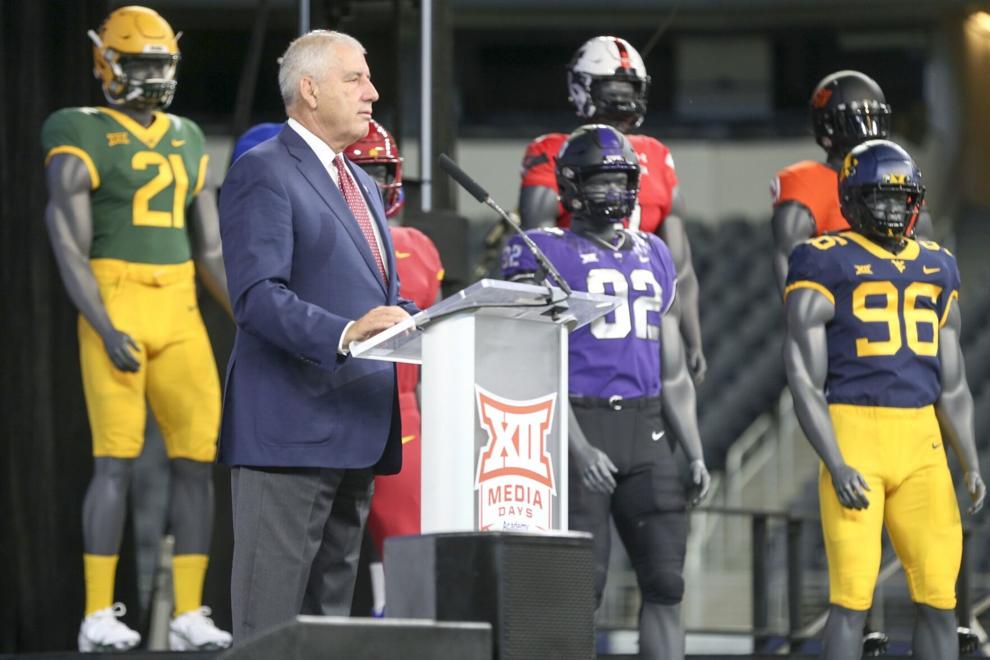 Big 12 Media Days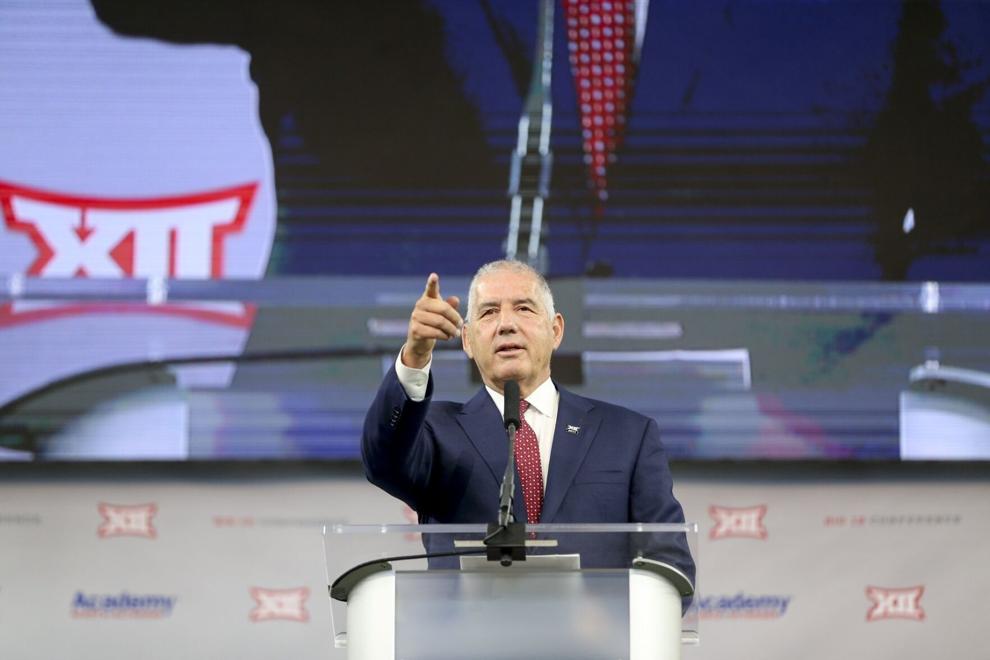 Big 12 Media Days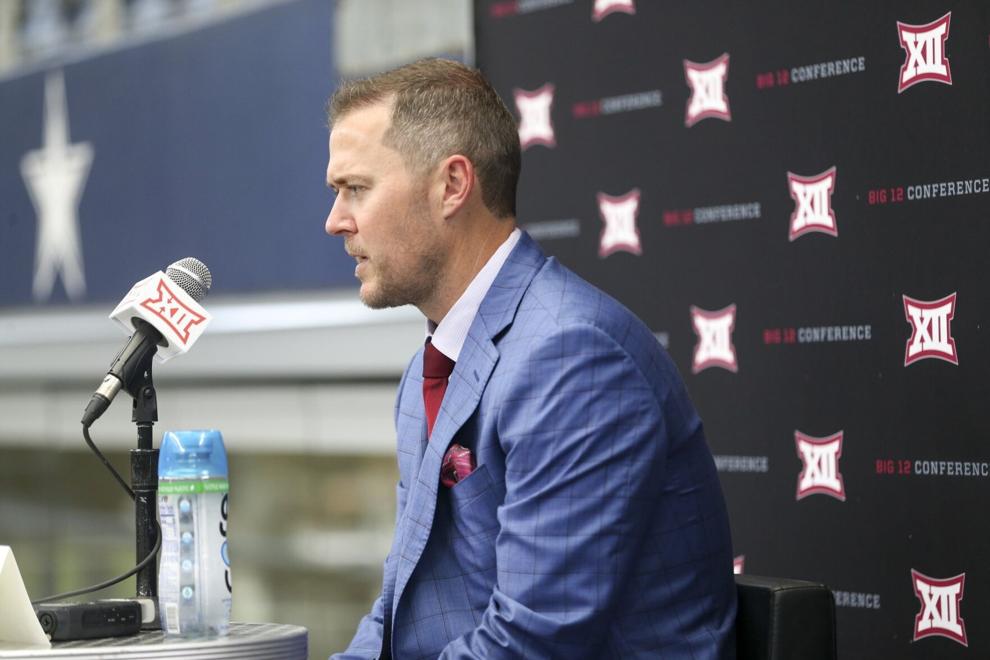 Big 12 Media Days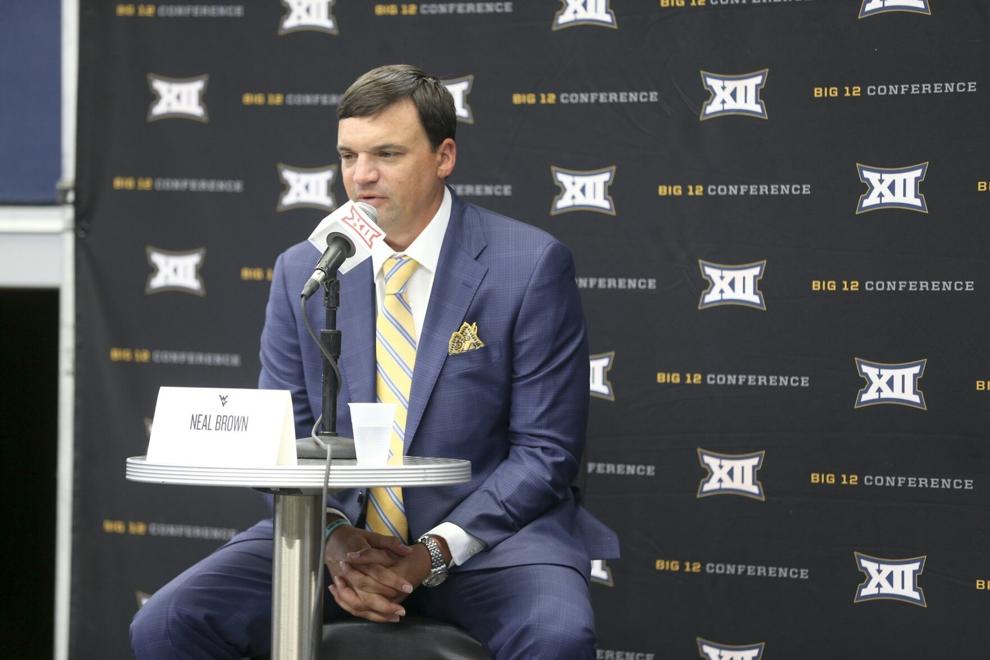 Big 12 Media Days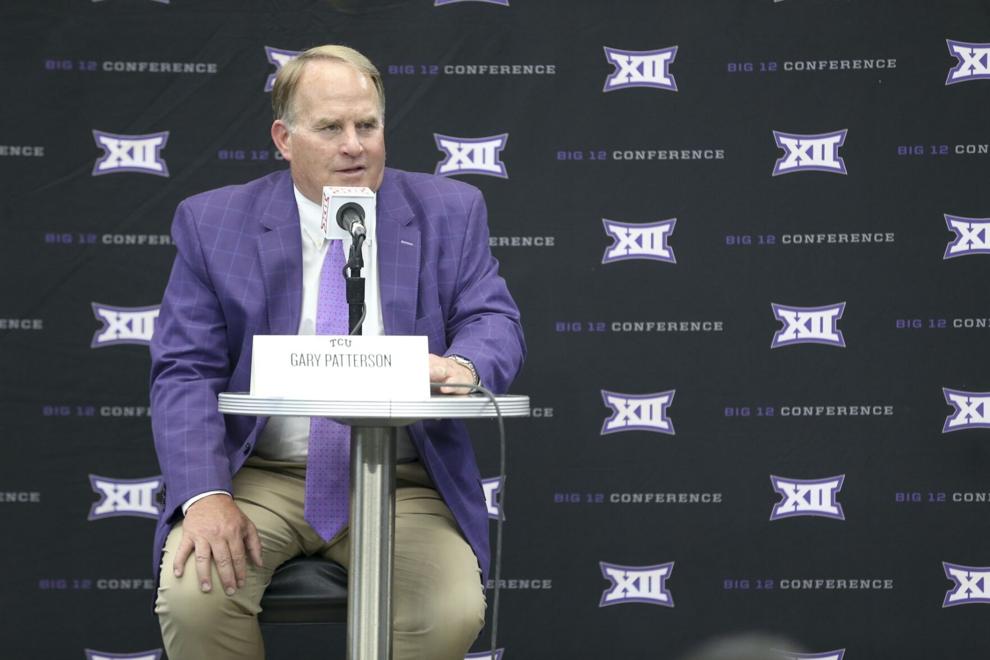 Big 12 Media Days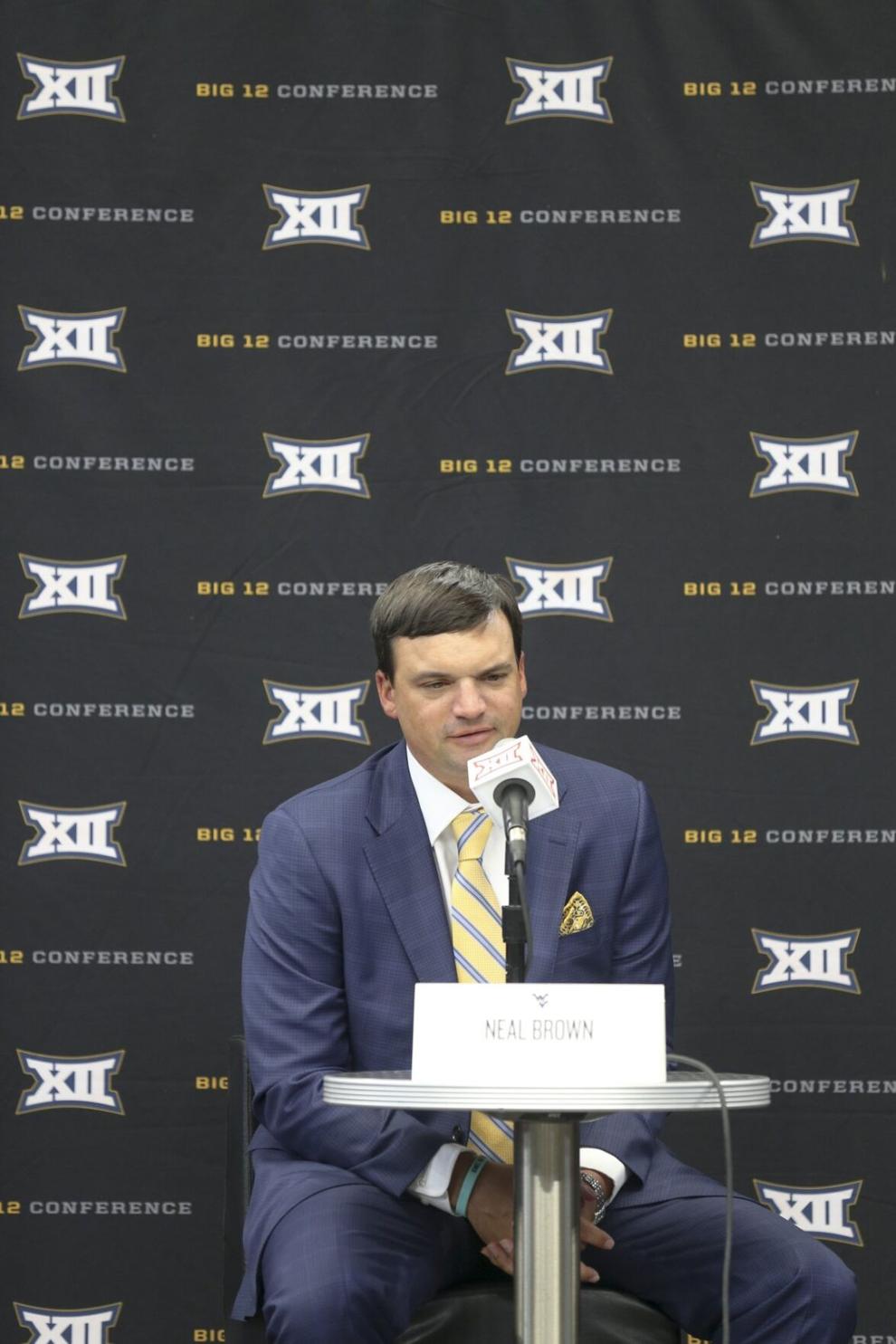 Big 12 Media Days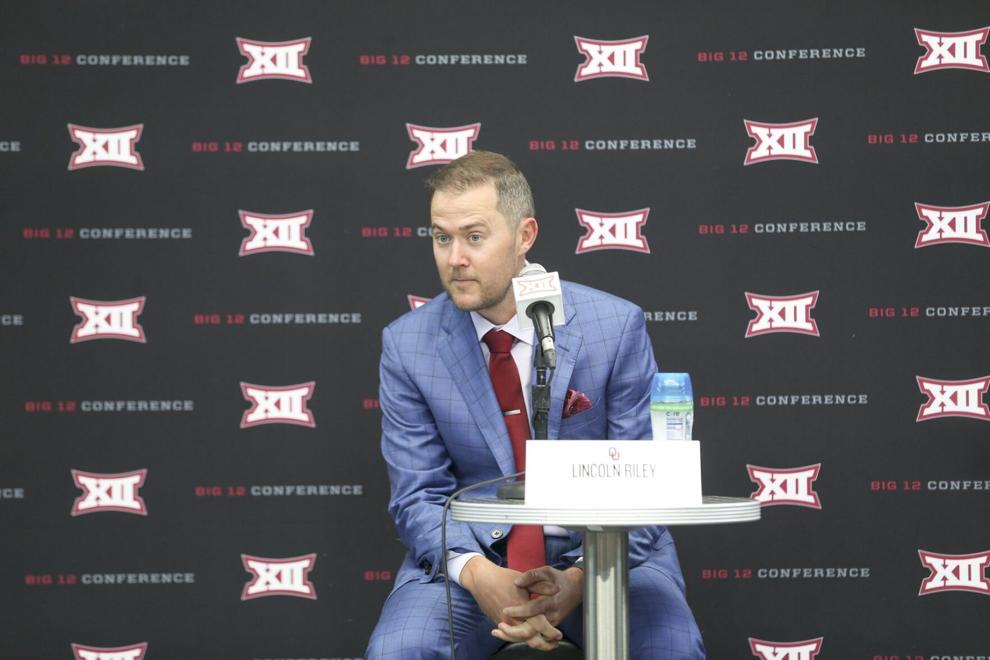 Big 12 Media Days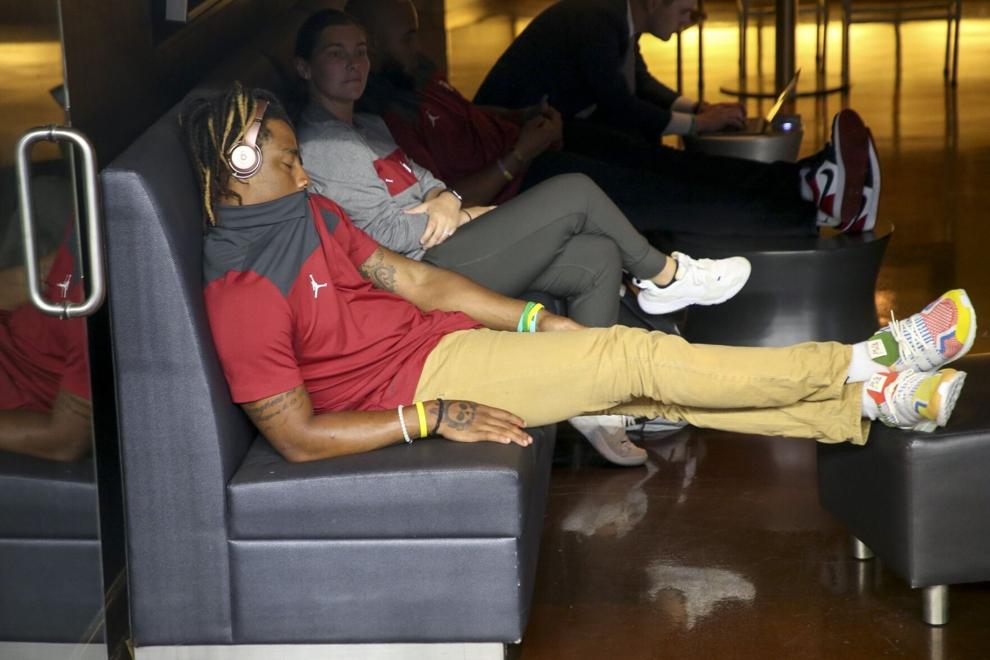 Big 12 Media Days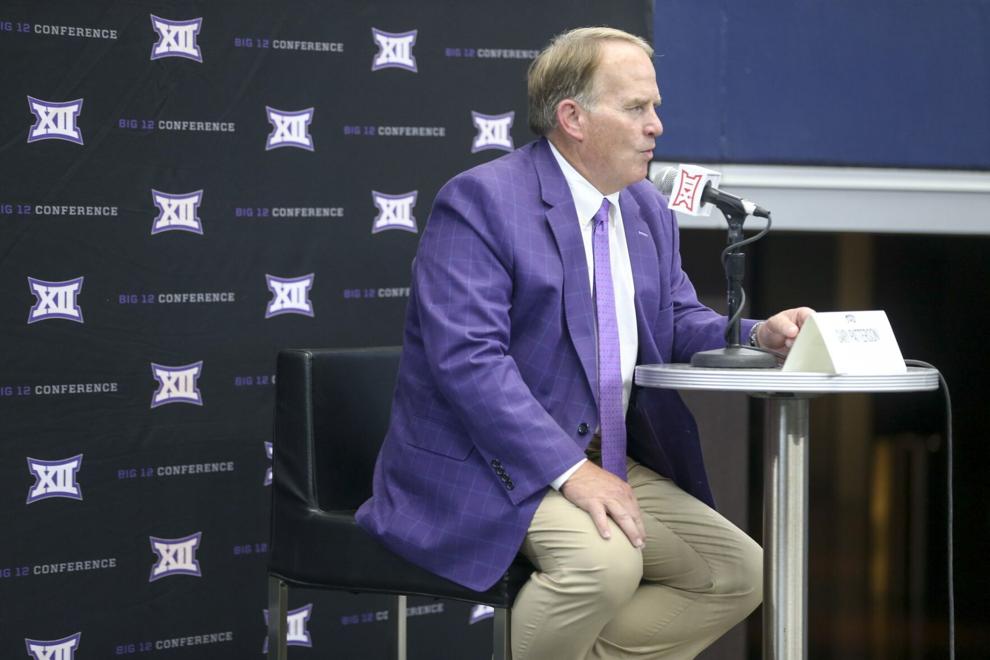 Big 12 Media Days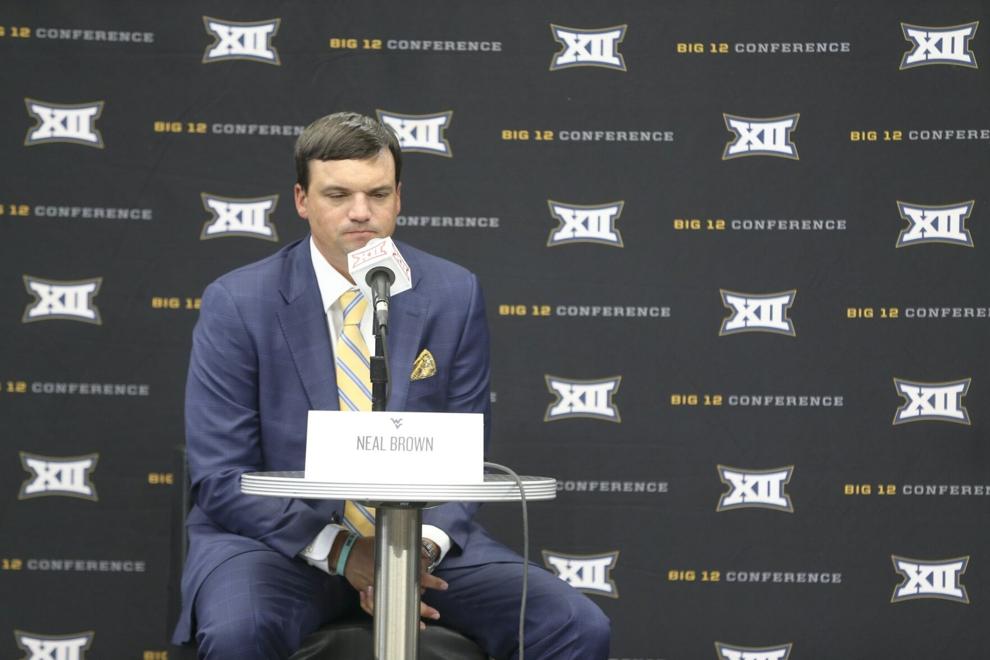 Big 12 Media Days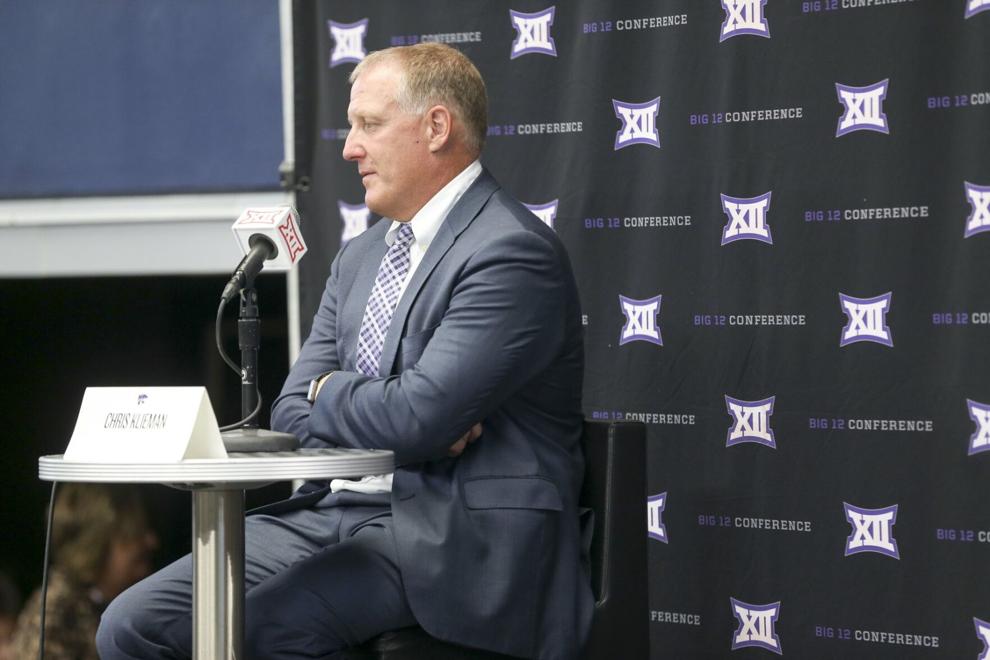 Big 12 Media Days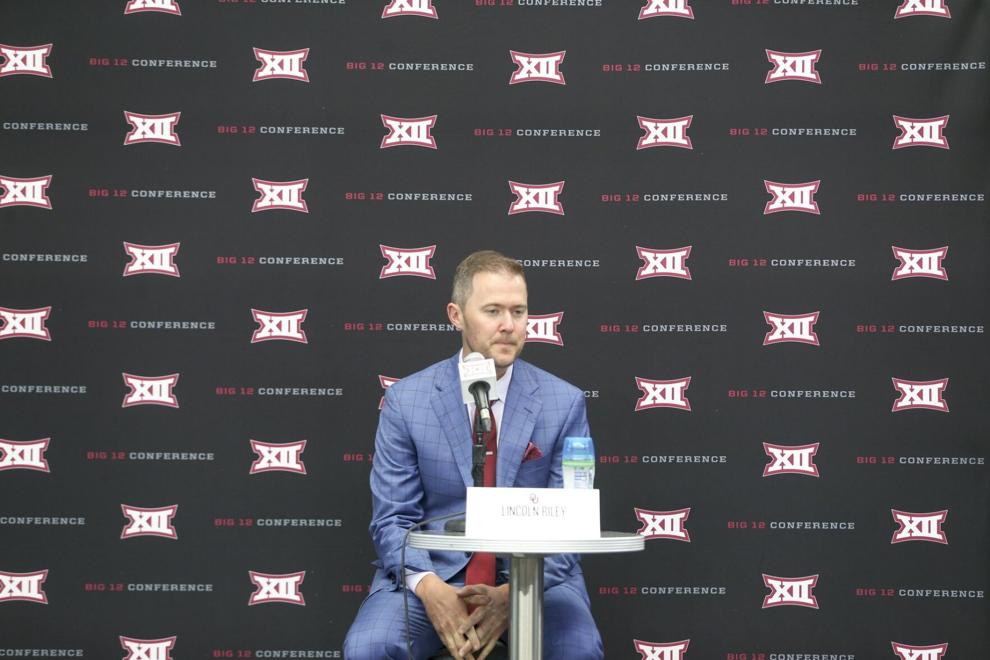 Big 12 Media Days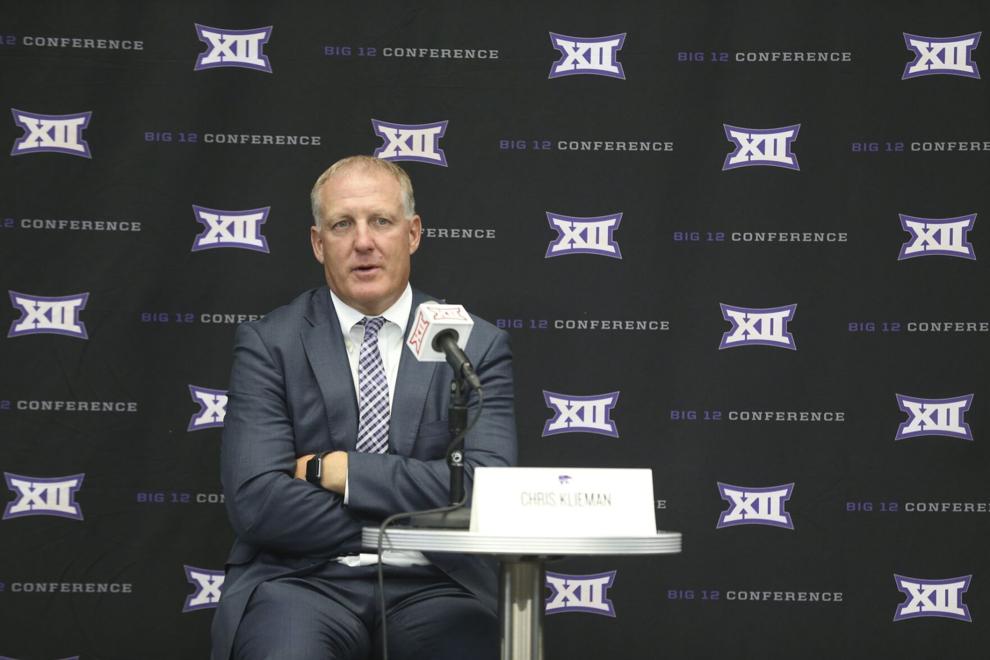 Big 12 Media Days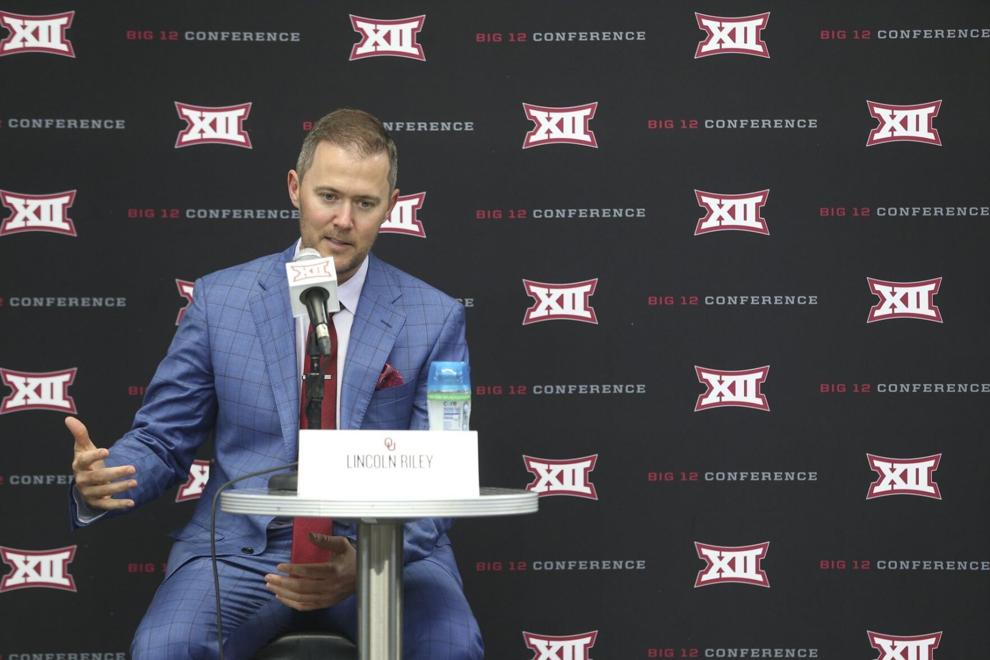 Big 12 Media Days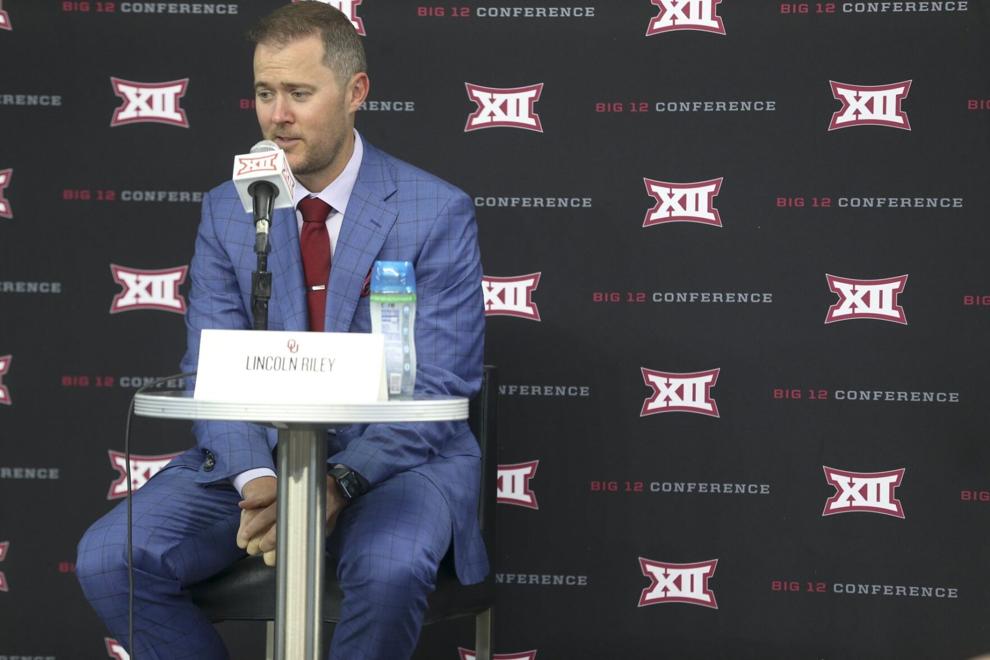 Big 12 Media Days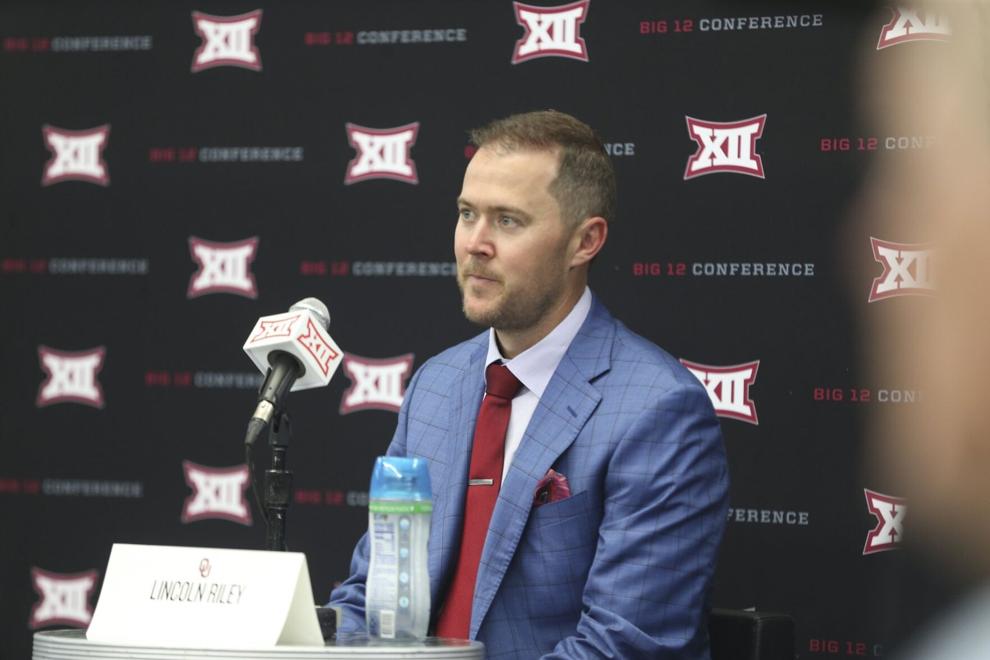 Big 12 Media Days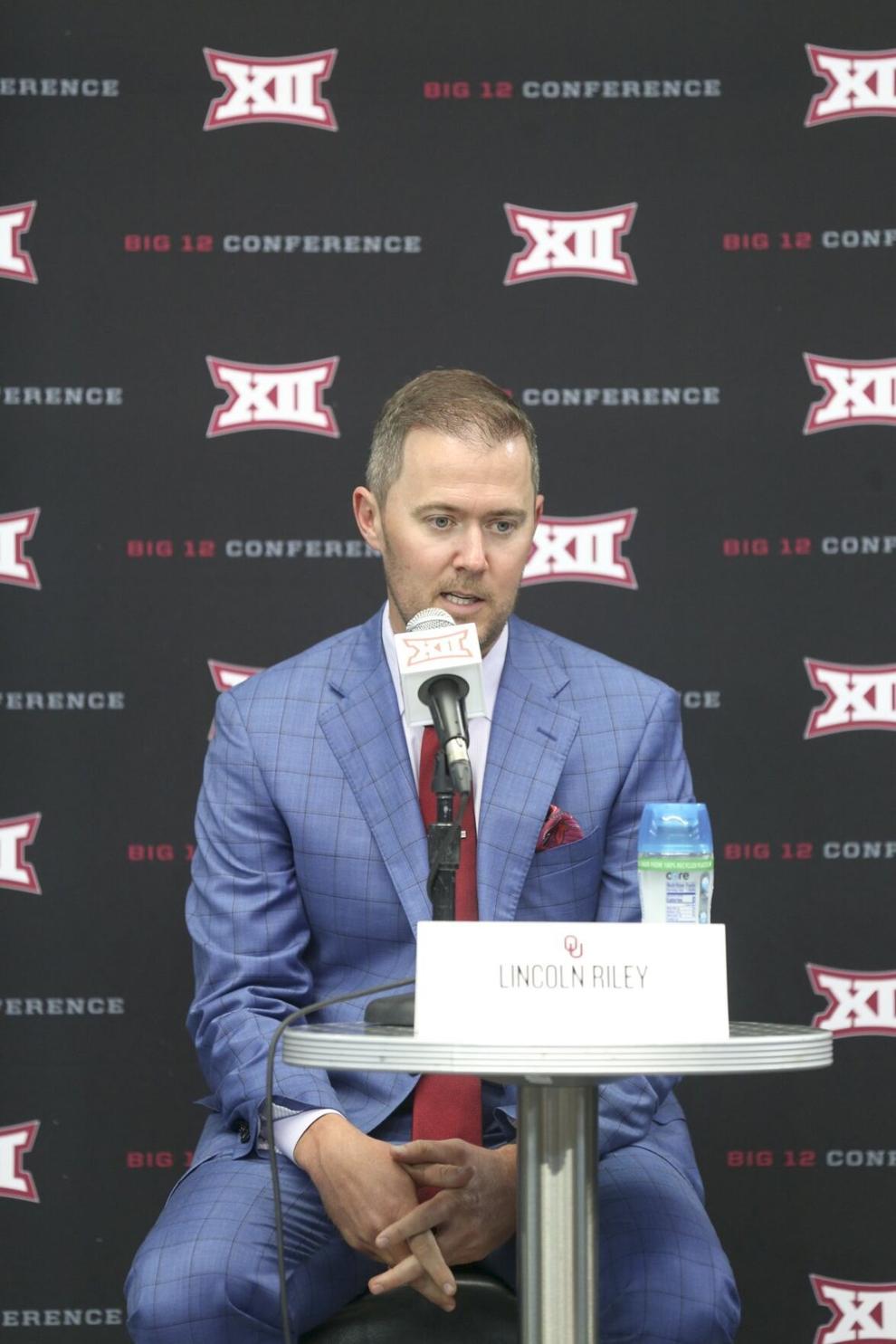 Big 12 Media Days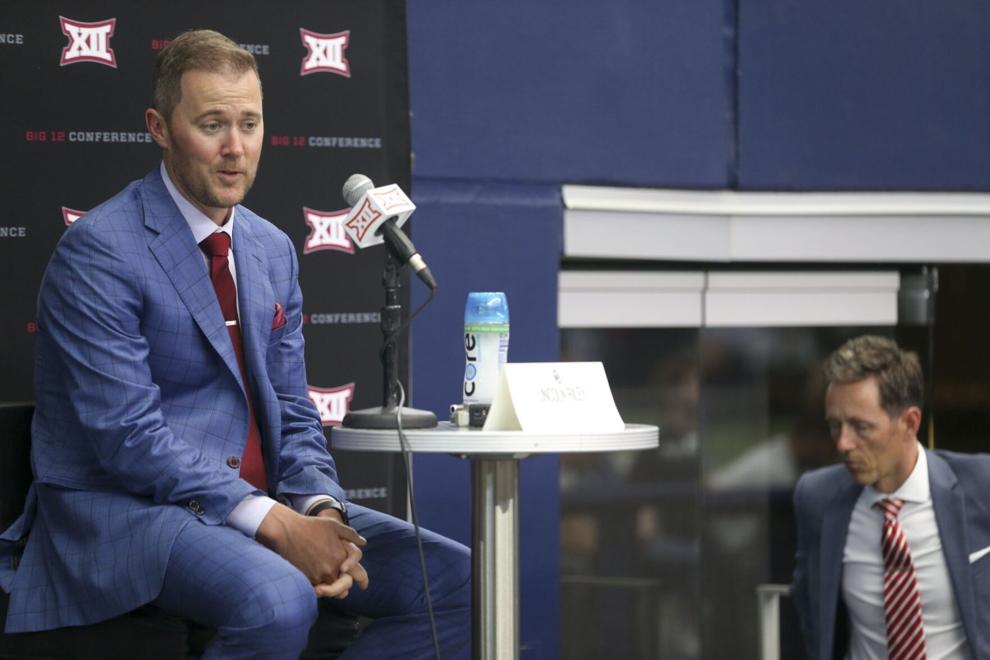 Big 12 Media Days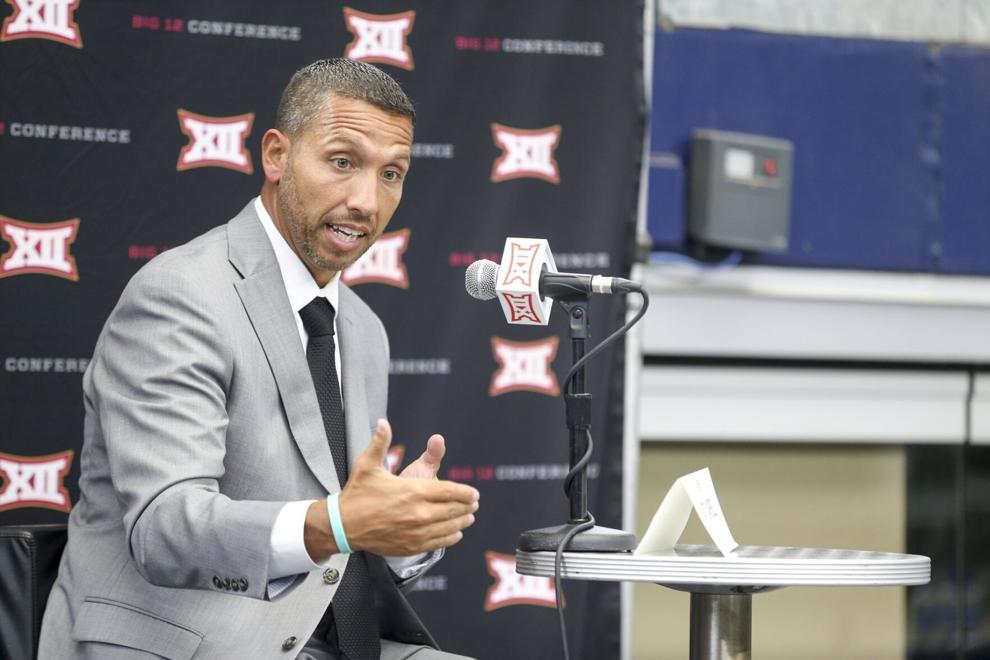 Big 12 Media Days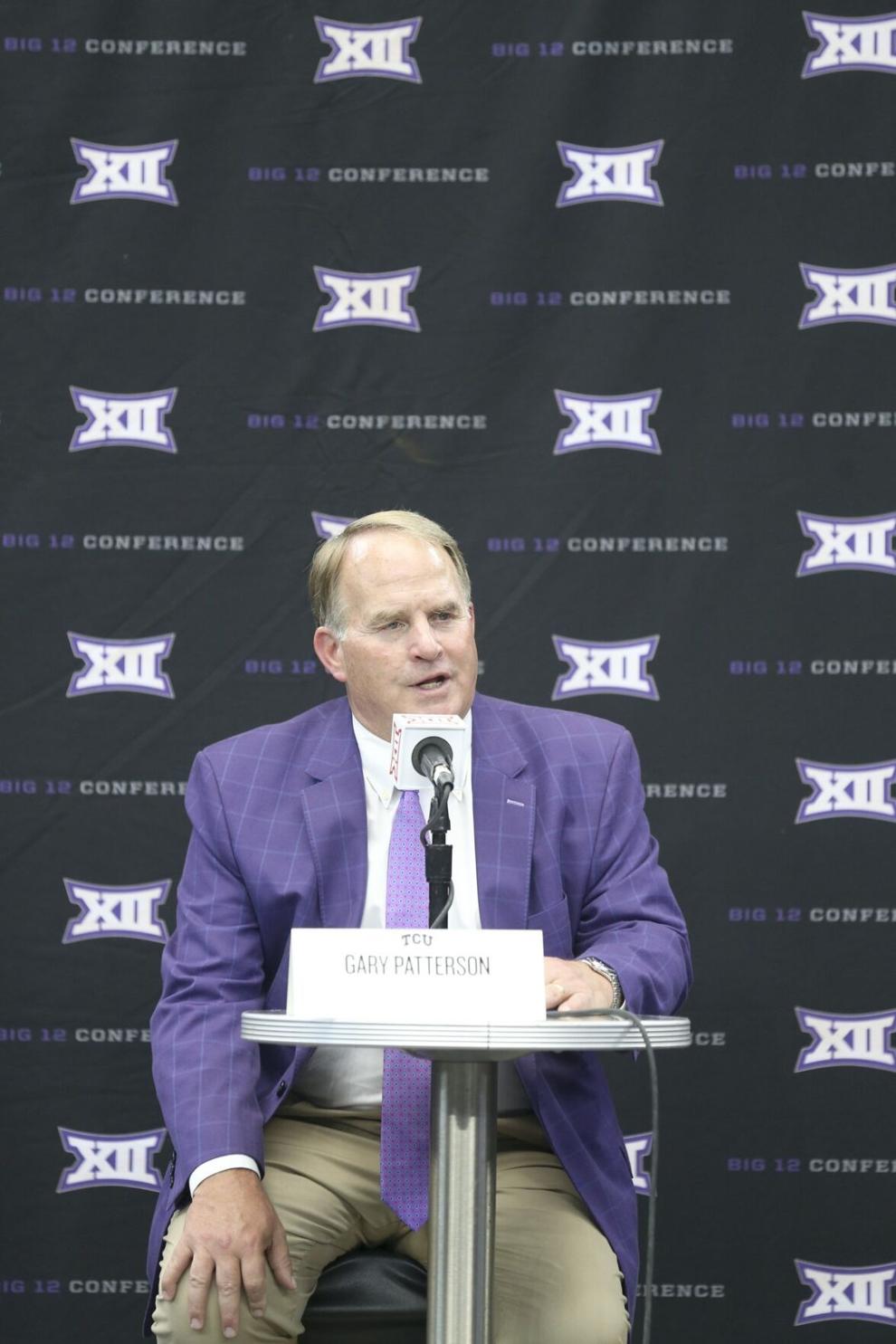 Big 12 Media Days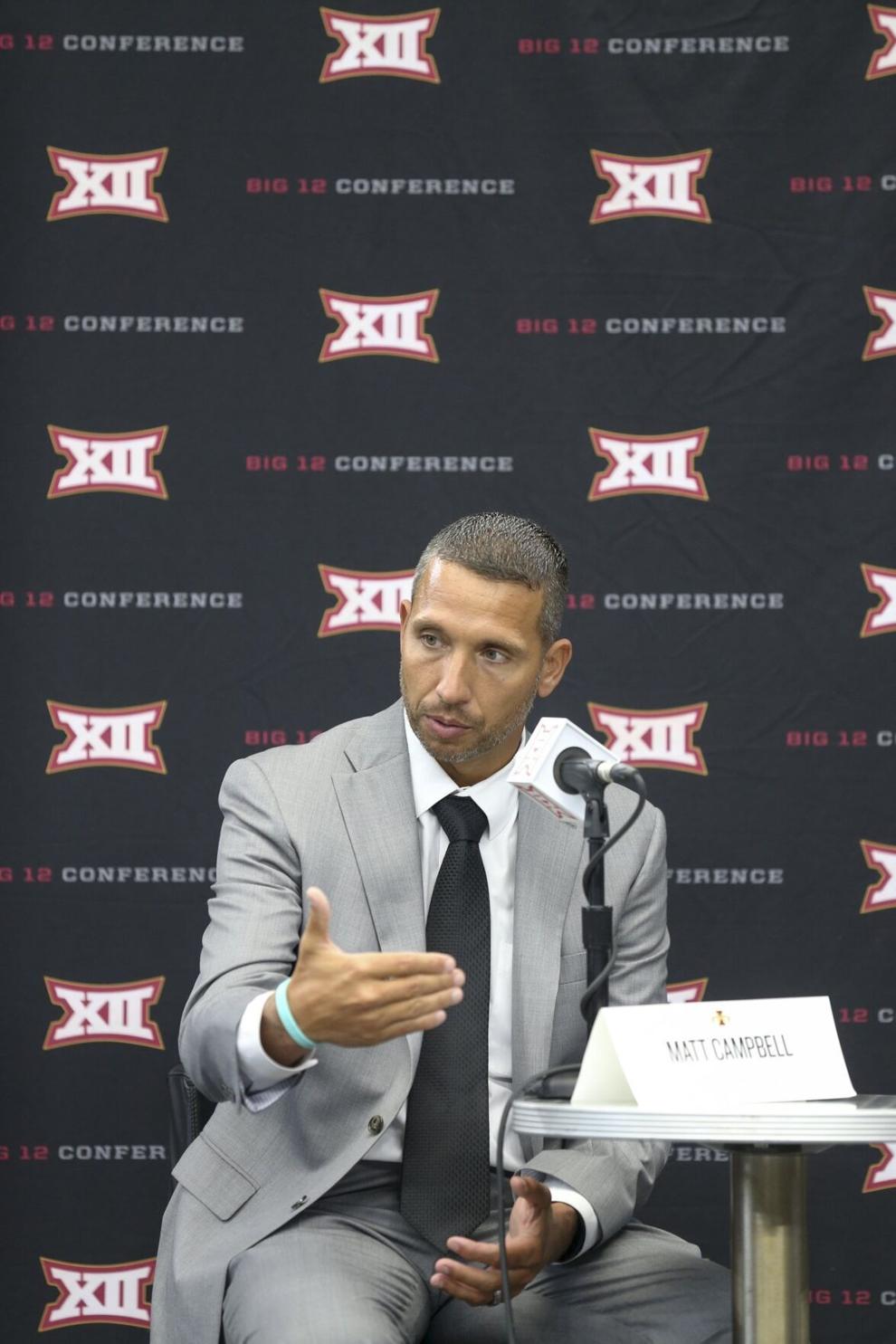 Big 12 Media Days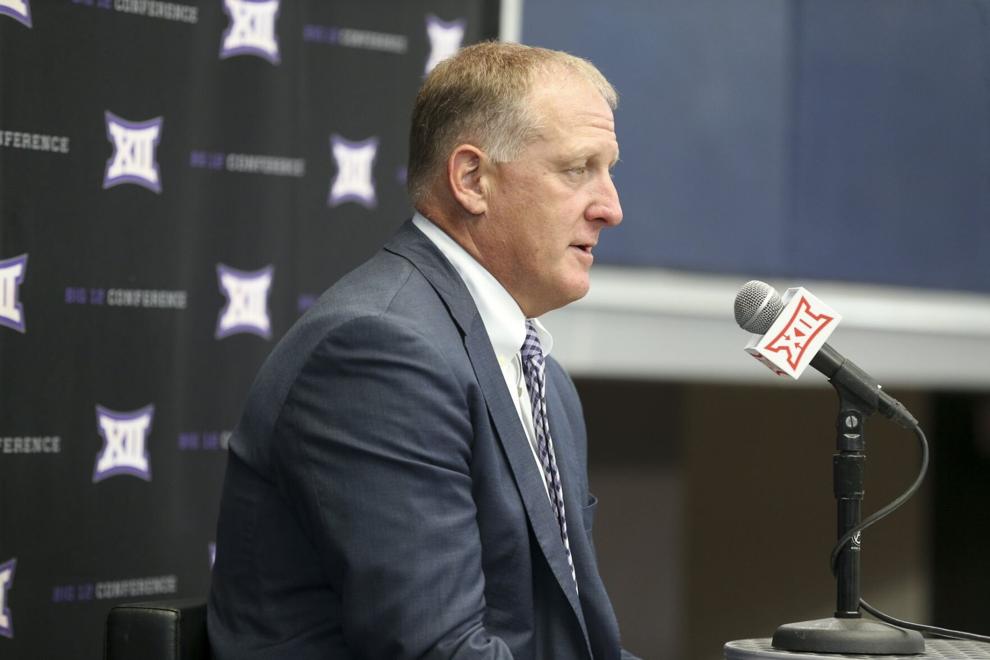 Big 12 Media Days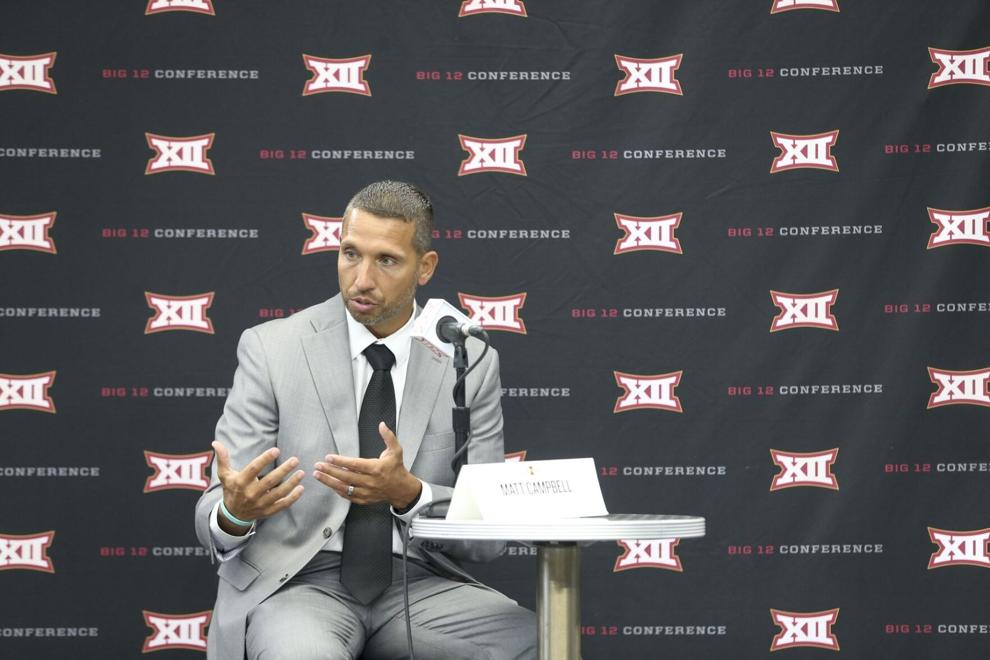 Big 12 Media Days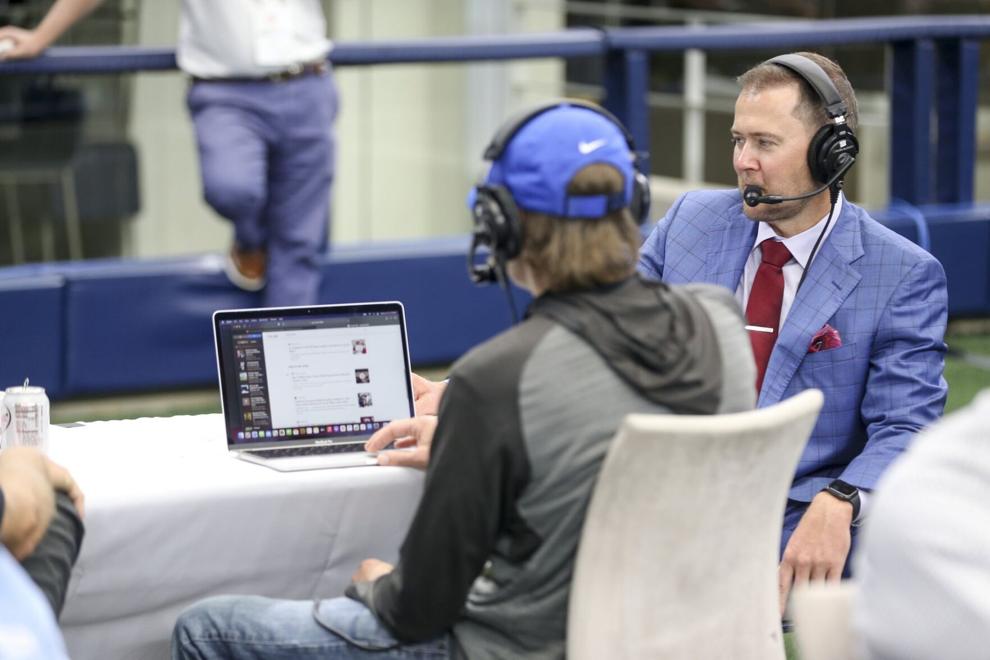 Big 12 Media Days
Big 12 Media Days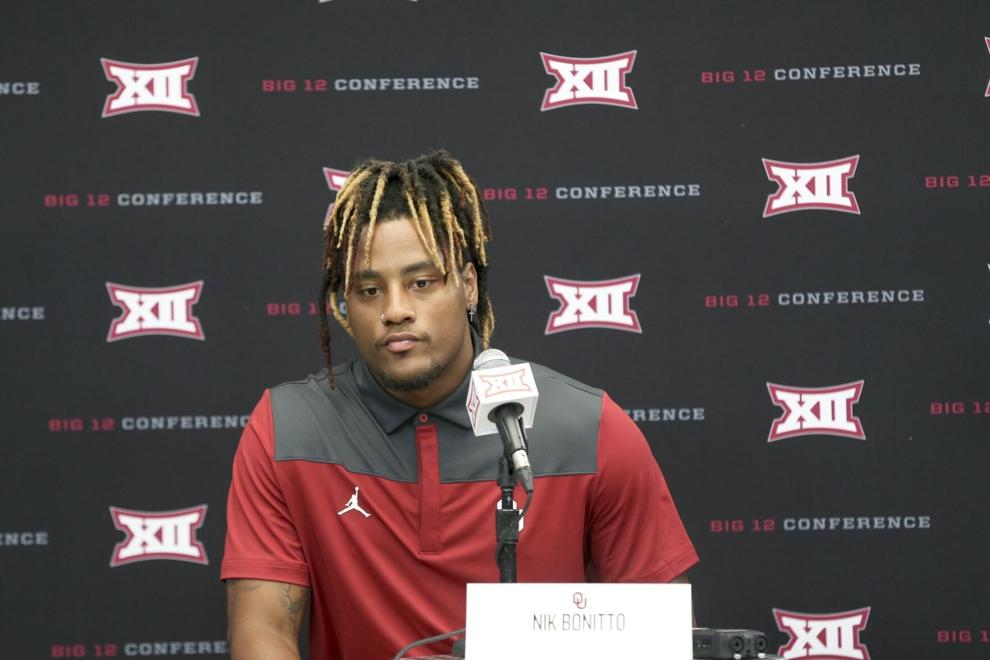 Big 12 Media Days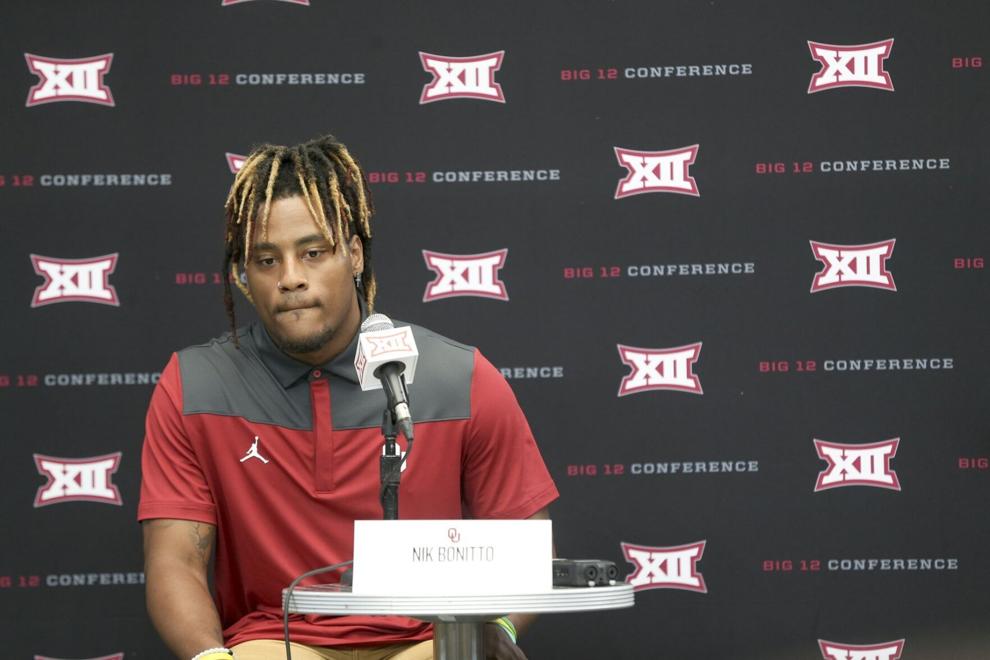 Big 12 Media Days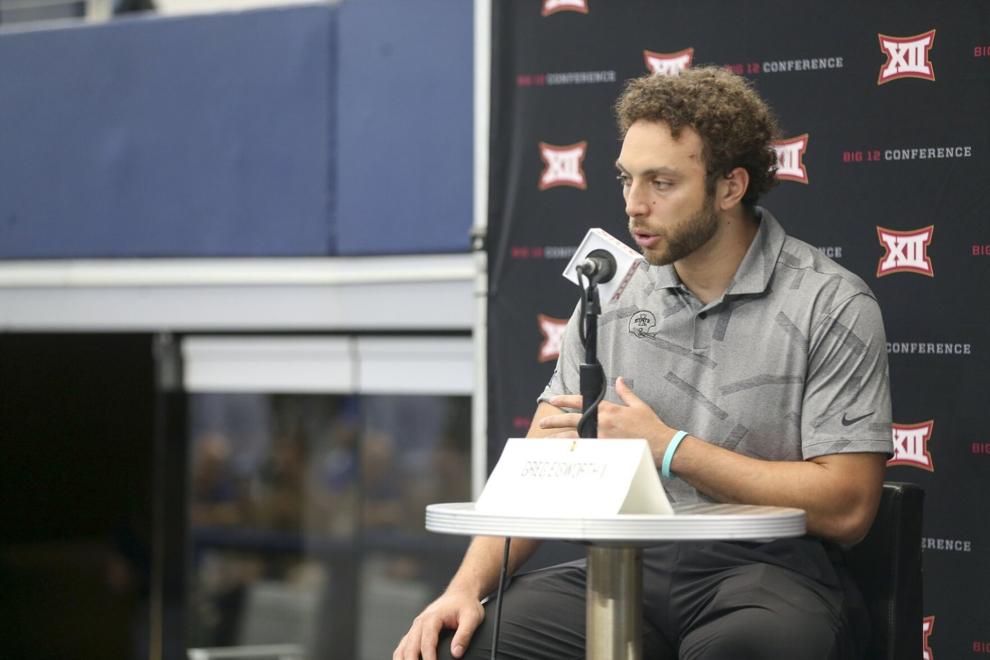 Big 12 Media Days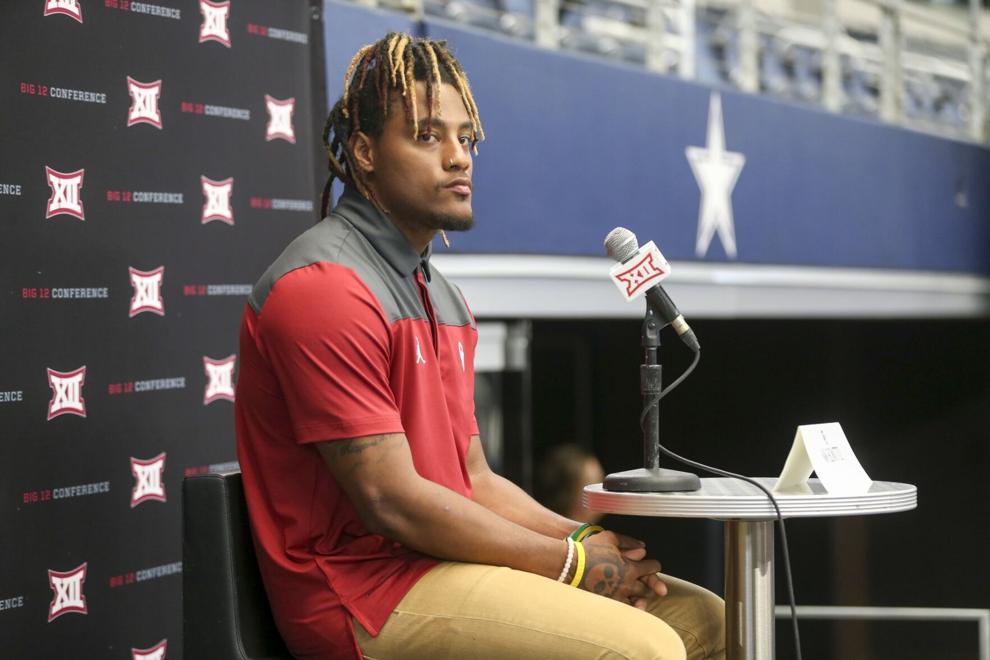 Big 12 Media Days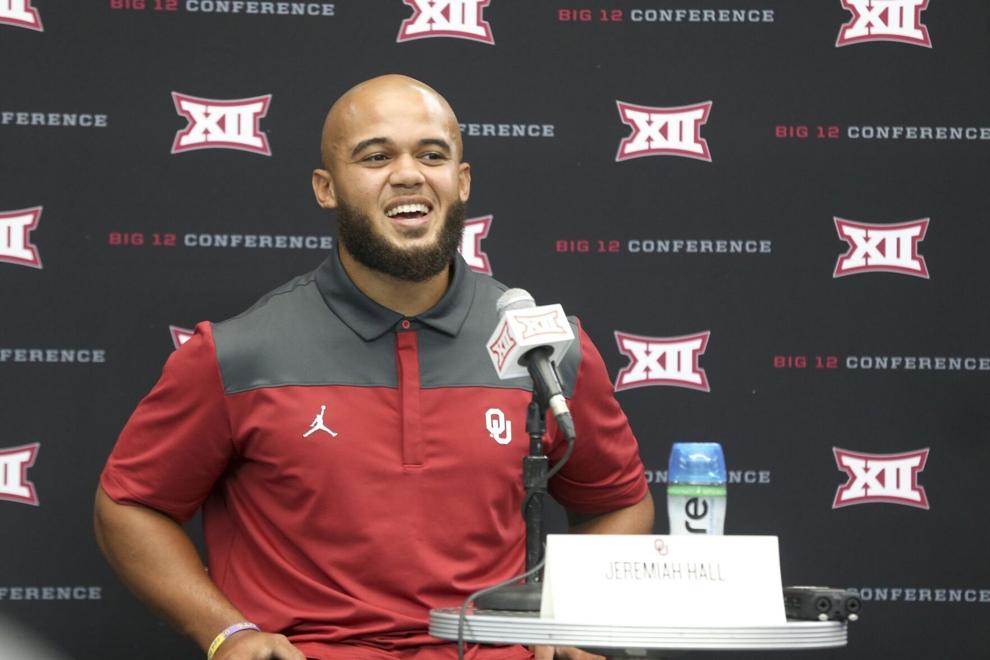 Big 12 Media Days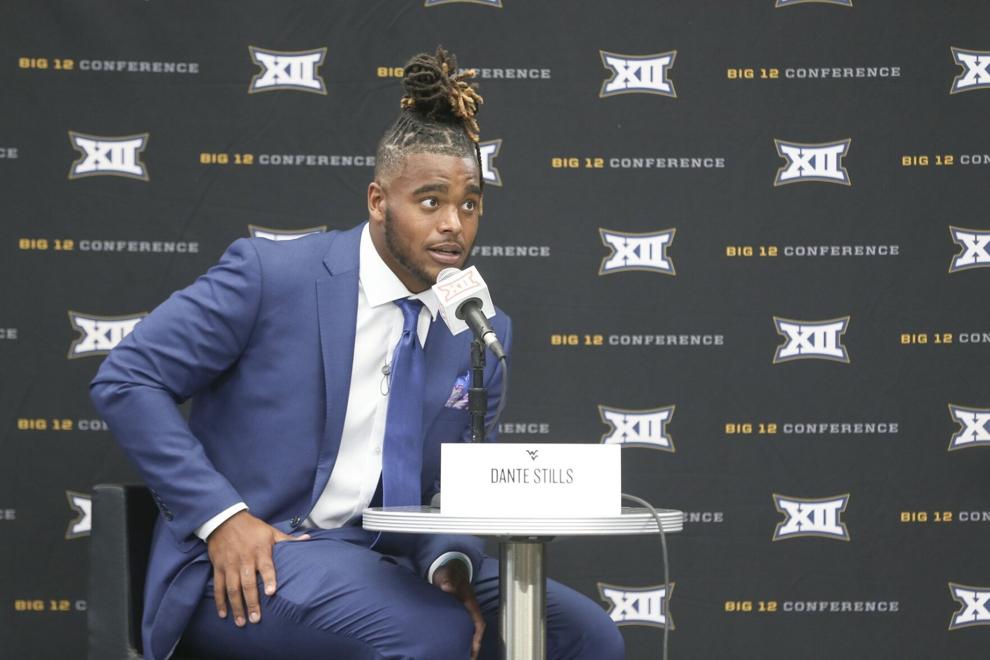 Big 12 Media Days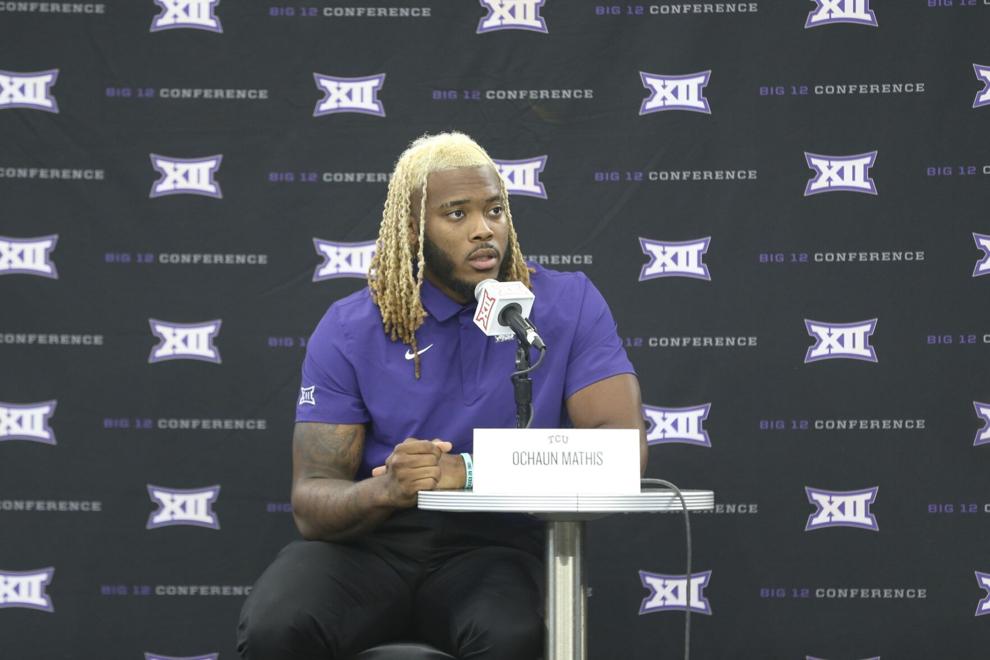 Big 12 Media Days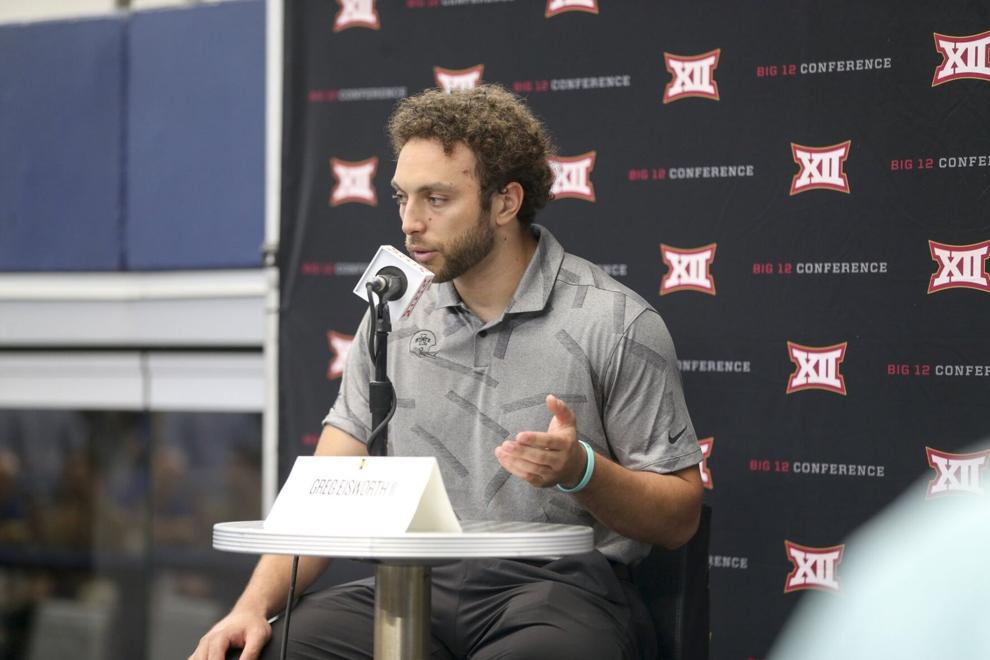 Big 12 Media Days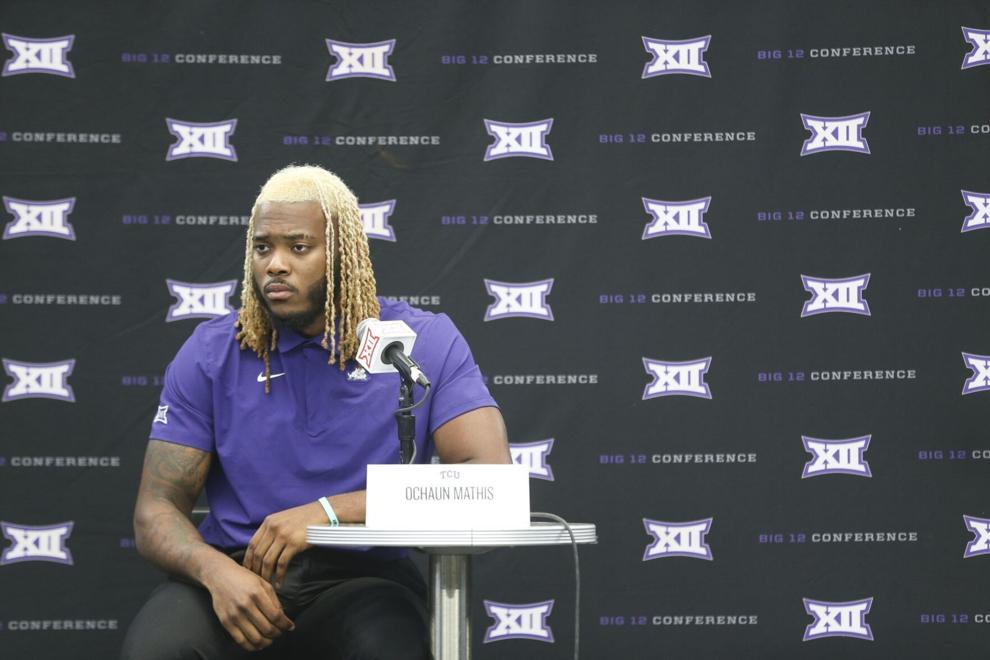 Big 12 Media Days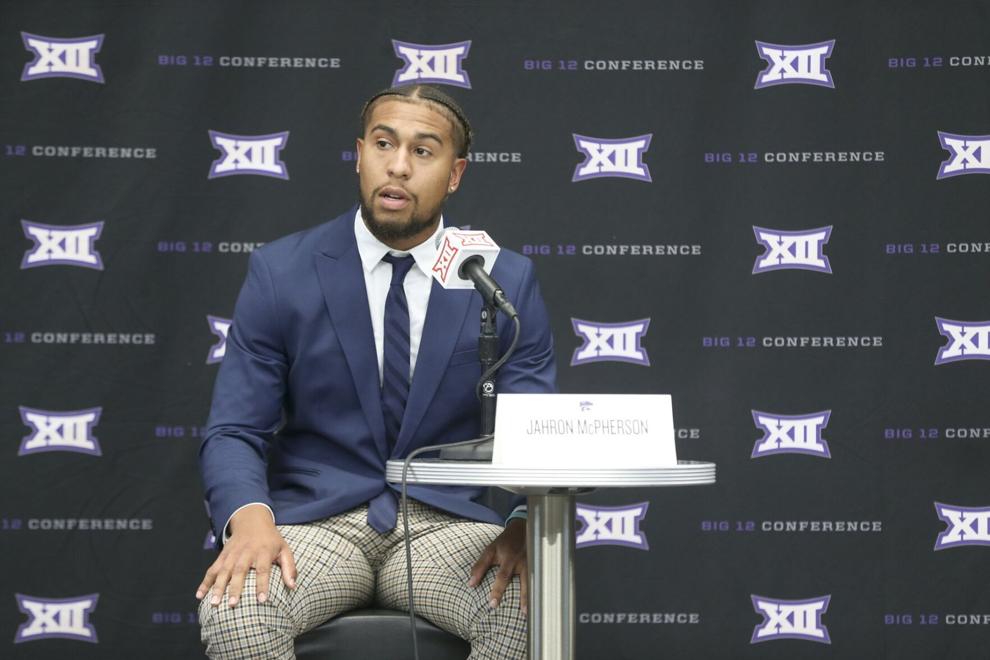 Big 12 Media Days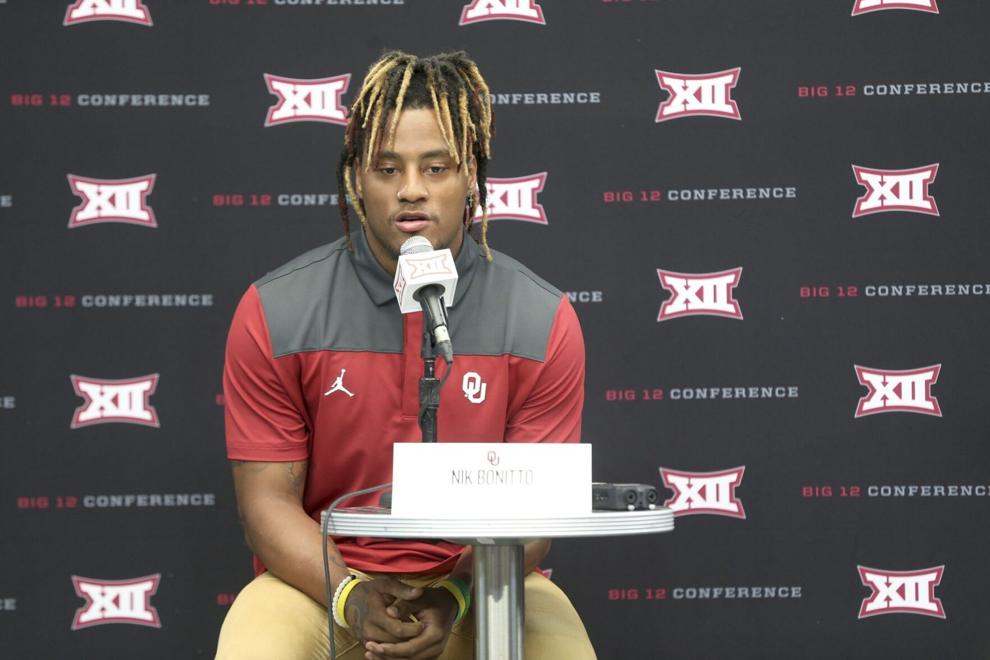 Big 12 Media Days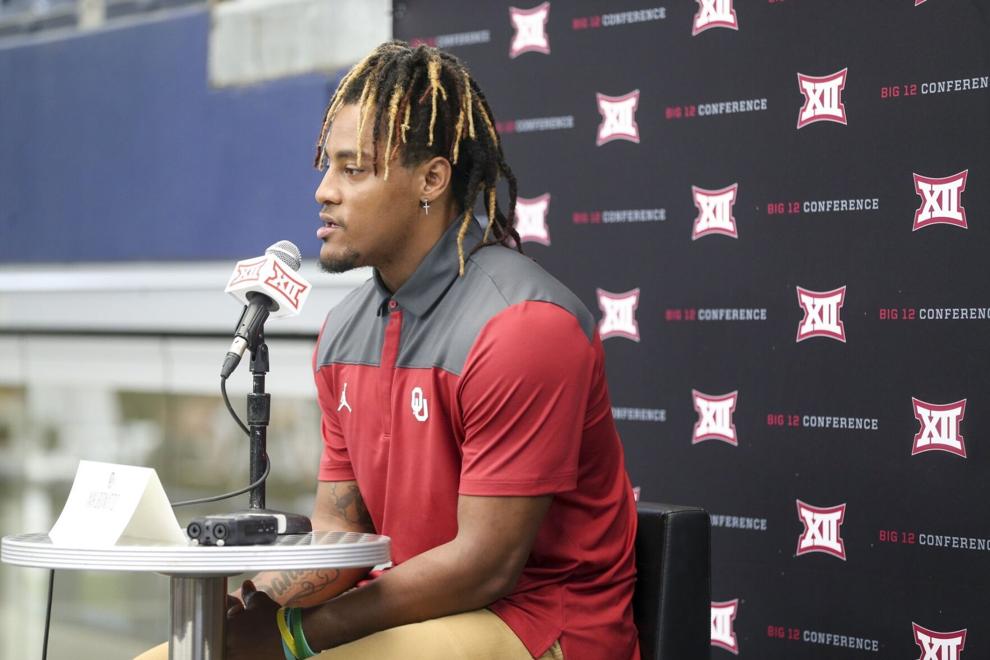 Big 12 Media Days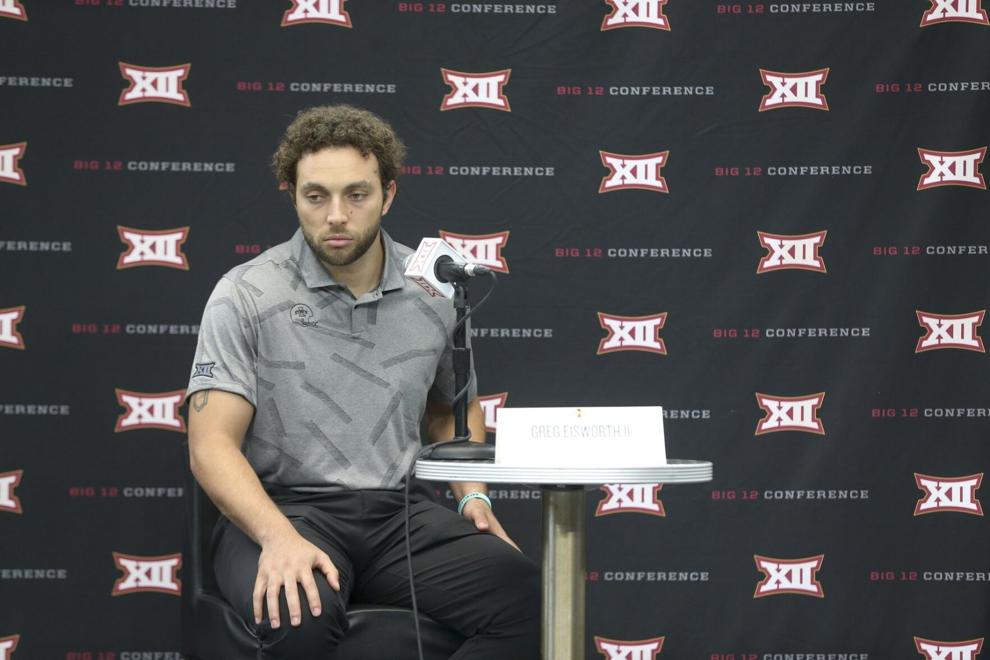 Big 12 Media Days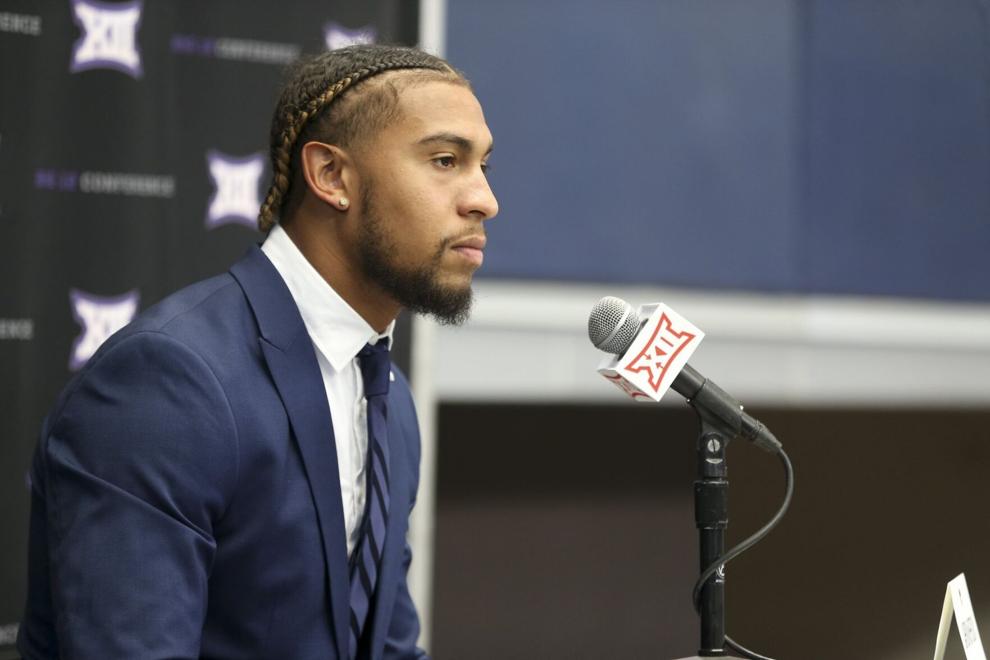 Big 12 Media Days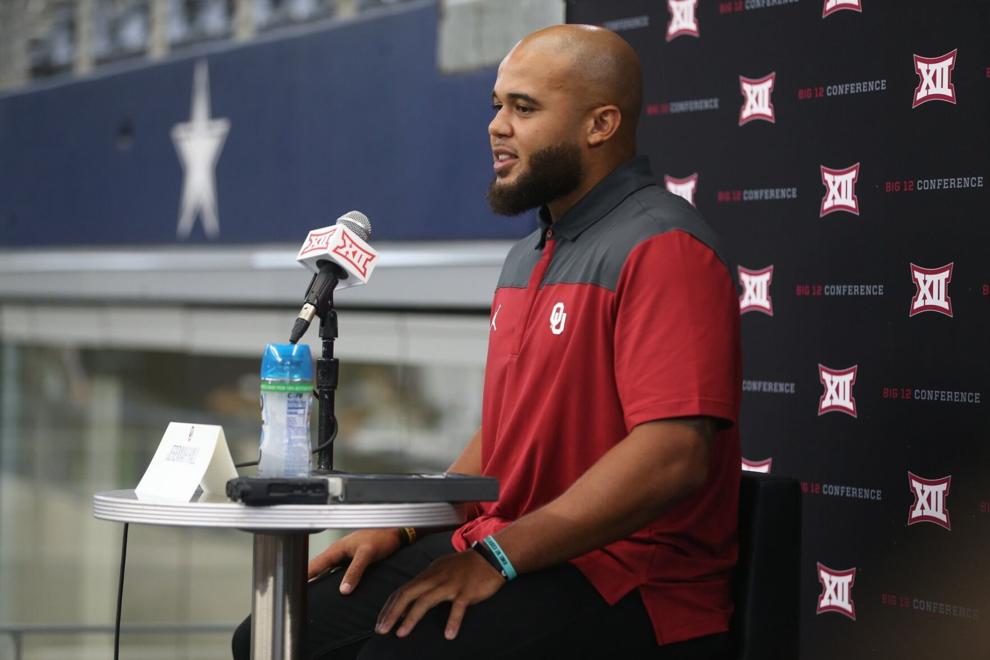 Big 12 Media Days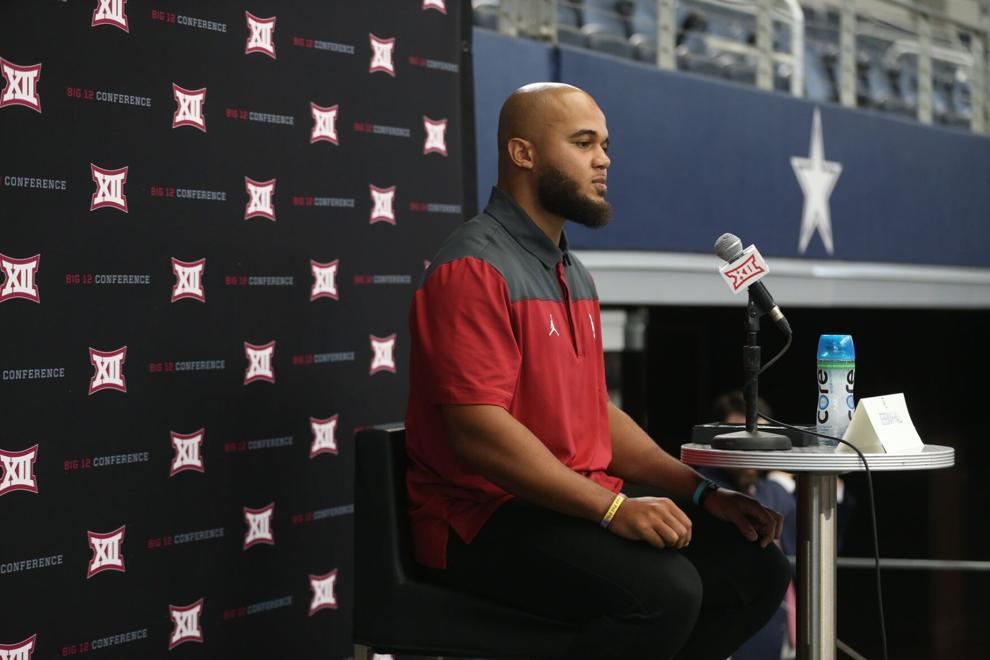 Big 12 Media Days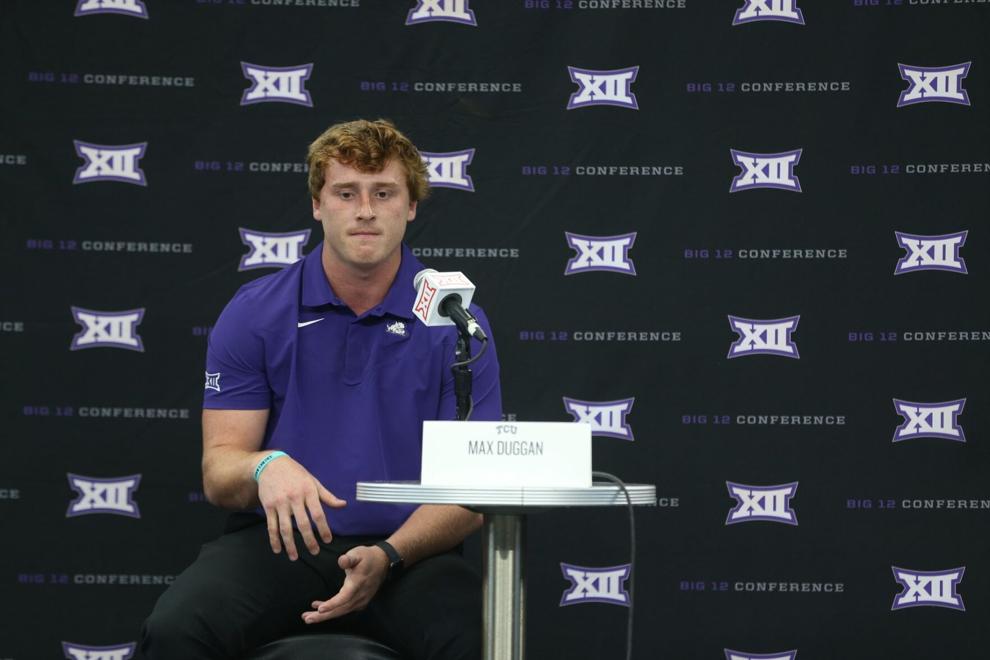 Riley on RB transfer Eric Gray: 'He's going to be a big factor'
Riley says expanding college football playoffs is great idea
Day 1 breakdown from Big 12 Media Days
Riley on Rattler: 'He's had some success because he's been a humble team-first guy'
Lincoln Riley's full media session from Big 12 Media Days
OU's Jeremiah Hall brings a veteran spark to the offense
OU's Nick Bonitto looks to improve on defensive success
Digital Offer: $1 for six months