LUBBOCK, Texas — It was a day of good news for Oklahoma State football, with the best serving as something of a nightcap — the Cowboys beat Texas Tech 23-0 to advance to their first Big 12 Championship since the game's reinstallment before the 2017 season.
"Feels good," OSU offensive coordinator Kasey Dunn said. "Dallas."
"It's been a goal from the jump," linebacker Devin Hard said. "Now it's happening."
"It means everything," OSU defensive coordinator Jim Knowles said of Dec. 4. "A culmination of a lot of hard work."
"It's hard to get there. Games are hard to win. With the parity in this league, it's hard to predict," OSU coach Mike Gundy said. "For these guys to find a way to get into that game ... It's their team, not the coaches' team."
The Cowboys will play either Oklahoma or Baylor on Dec. 4 at AT&T Stadium in Arlington, Texas. I'm not sure the opponent matters based on an OSU defense that treats offenses, opposing quarterbacks in particular, like a steamroller treats grapes.
Consider Donovan Smith, the Texas Tech freshman quarterback who went 25-of-32 for 322 yards and three touchdowns in a 41-38 upset win over Iowa State last Saturday. The poor kid was 5-of-16 for 33 yards against OSU until being yanked for a few series with 5:22 remaining in the third quarter.
The Red Raiders had run 39 plays for 41 yards heading into the fourth period. Twenty-two of those plays had gone for zero or negative yardage.
Think about that. The Red Raiders had totaled 529 yards against Iowa State. They had 41, on 39 plays, over the first three quarters Saturday night in falling behind 16-0.
A defense like that doesn't just remove opposing offenses from a game. It removes any pressure from the defense's offense during a game.
The Cowboys played offense without Brennan Presley at Tech. They did some rotating along a banged-up offense line.
Quarterback Spencer Sanders managed fine. He didn't have to manage any better. Not with his defense seizing a grip on the game from Tech's three-plays-for-1-yard opening possession.
OSU is likely to clamp down on Caleb Williams next Saturday. OU's freshman quarterback has struggled his past two games against experienced, sound defenses. OSU's is on another level.
The Cowboys are likely to clamp down on either Williams or Baylor's Gerry Bohanon Dec. 4 in JerryWorld. They have already clamped down some on Bohanon, who went 13-of-27 for 173 yards in the Bears' 24-14 loss in Stillwater Oct. 2.
The OSU defense is playing so ferociously it deserves a shot at Georgia, Alabama, Ohio State or Cincinnati in the College Football Playoff. The CFP remains a possibility as of OSU's conquest at Texas Tech.
It's actually a stronger possibility based on Saturday's events leading up to/coinciding with the Cowboys' victory in Lubbock.
Michigan State, ranked No. 7 by the CFP this week, went down hard at No. 4 Ohio State. The Cowboys, currently No. 9, will fly by the Spartans when the new table is revealed Tuesday night.
Oregon, ranked No. 3, went down hard at Utah. That's two lousy losses (38-7 to Utah and 31-24 to a Stanford team that is now 3-8) for the Ducks versus one acceptable loss (24-21 at Iowa State) for the Cowboys.
So the Pokes should pass Oregon, too.
"I'd guess we'd move up two spots," Gundy agreed.
If the Cowboys have some CFP selection committee convincing still to do, they got two helpful results Saturday afternoon.
OU survived Iowa State 28-21. Baylor defeated Kansas State 20-10.
That makes the Sooners 10-1 headed to Stillwater. They will pass Wake Forest in the CFP rankings Tuesday. They might pass Michigan State. They might be No. 11 when they show up at Boone Pickens Stadium.
And that sets up the Cowboys to gain maximum resume-enhancing value from a Bedlam victory, should they get one. OSU wide receiver Tay Martin expects one.
"I would expect to whoop their ass honestly," he said of the Sooners before leaving Lubbock late Saturday night.
"I don't go into a game thinking otherwise."
Baylor is 9-2 and ranked No. 11. The Bears could make the same two-spot jump as OU in Tuesday's CFP update, up to No. 9.
If Baylor beats Texas Tech in Waco and OSU wins Bedlam next Saturday, the Cowboys would play the Bears Dec. 4 for the Big 12 title. Baylor would be 10-2, setting up another CFP resume popper.
That's just how OSU would draw it up. Dispose of OU next weekend, have Baylor defeat Tech, have Baylor win the head-to-head tiebreaker with OU (thanks to Bears over Sooners last week) to get to JerryWorld, and avoid the prospect of having to beat OU twice within seven days.
It can all shake out perfectly for the Cowboys, provided they keep winning. Well, they won again on the west Texas range Saturday night.
They won in a way that should have them thinking big for Bedlam, and for bigger games in the weeks beyond.
Photos: Oklahoma State shuts out Texas Tech
OSU vs. Texas Tech
OSU vs. Texas Tech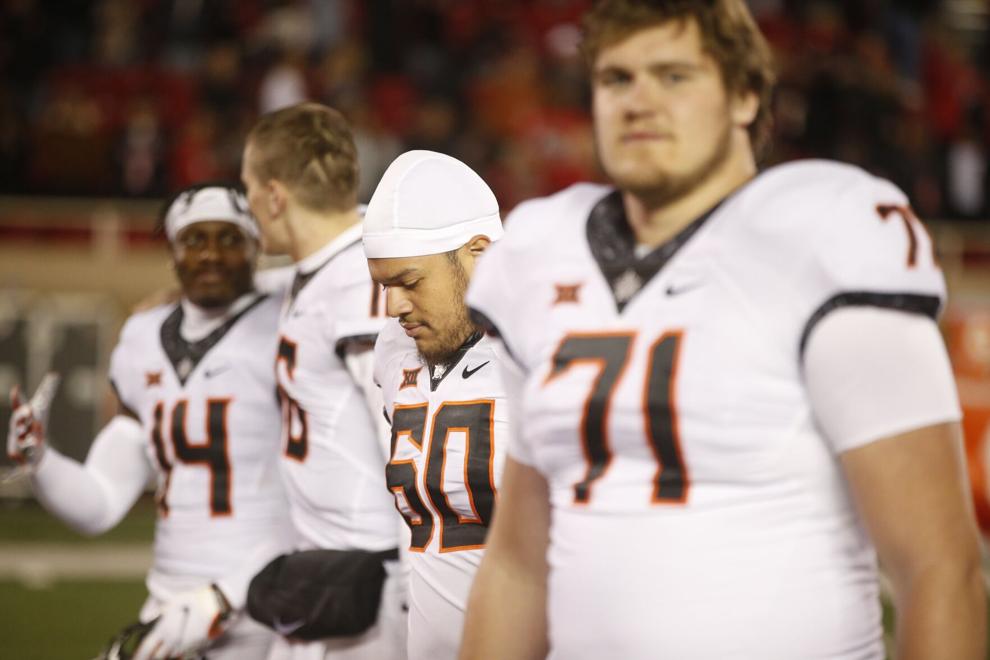 OSU vs. Texas Tech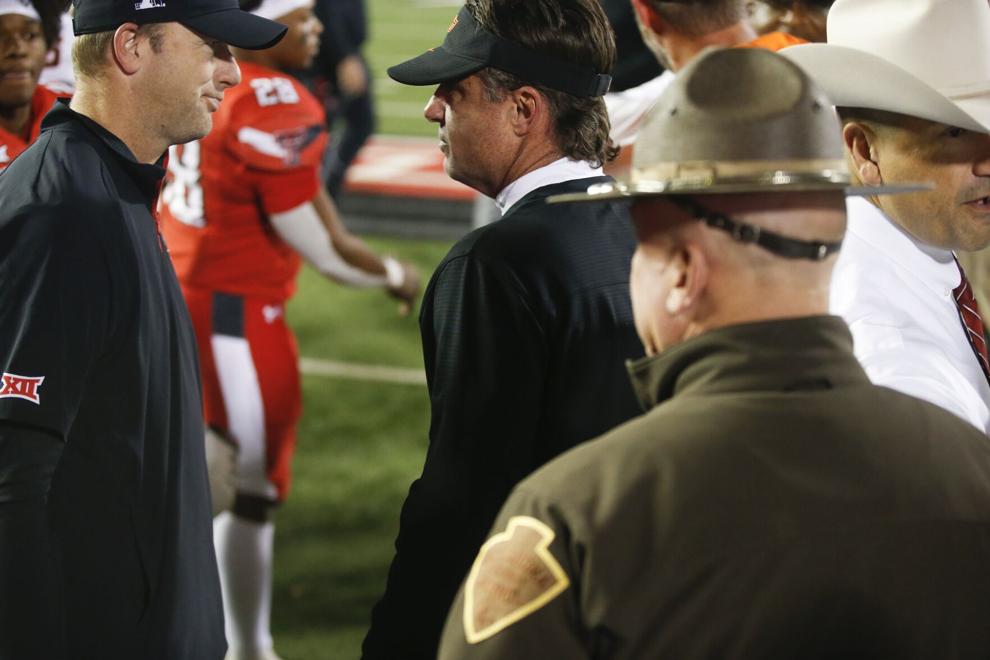 OSU vs. Texas Tech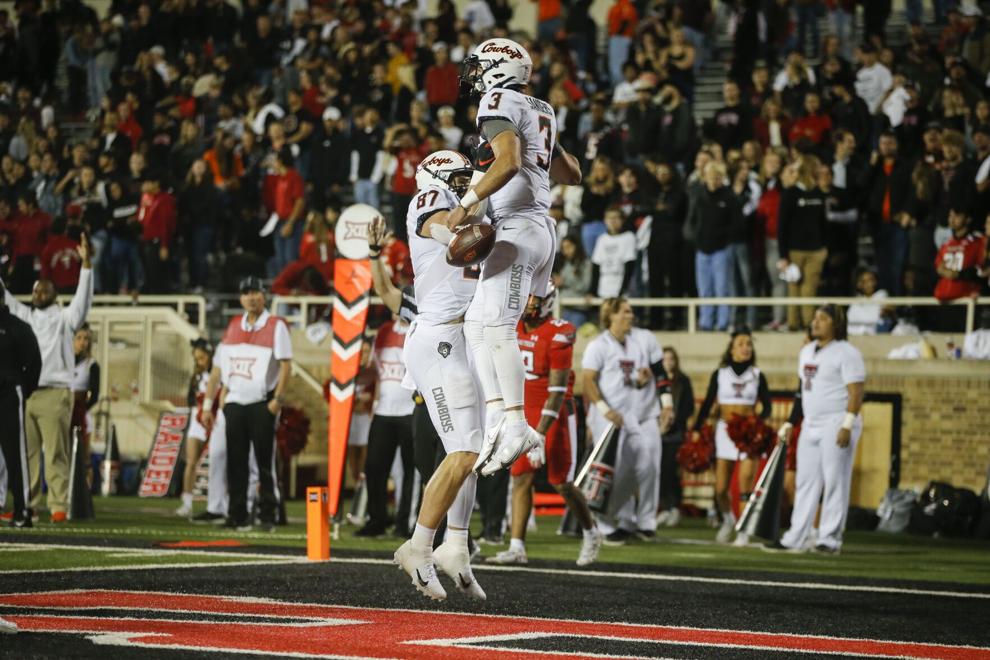 OSU vs. Texas Tech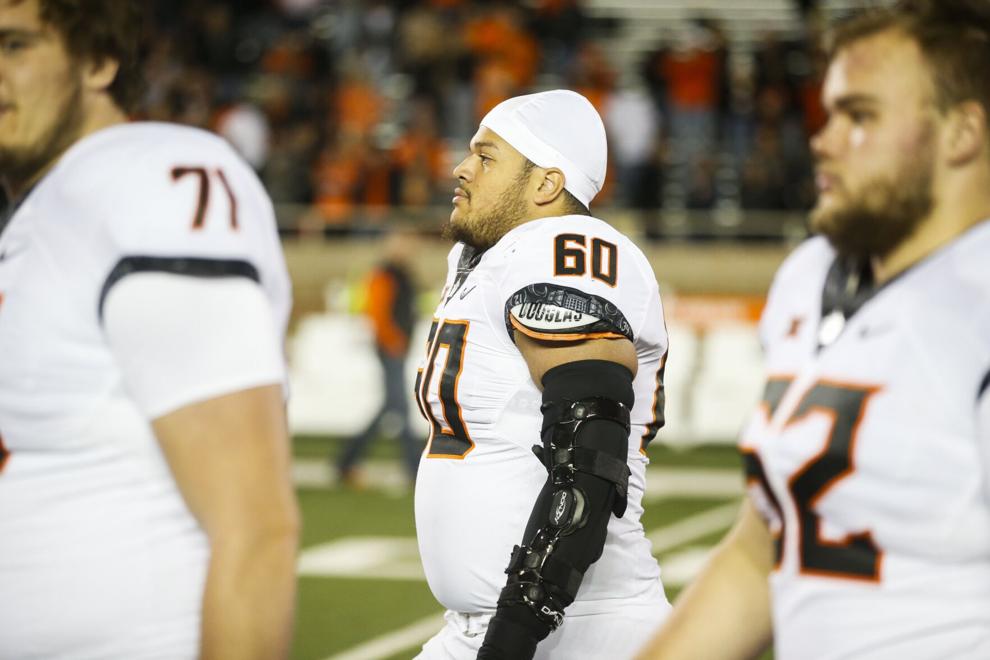 OSU vs. Texas Tech
OSU vs. Texas Tech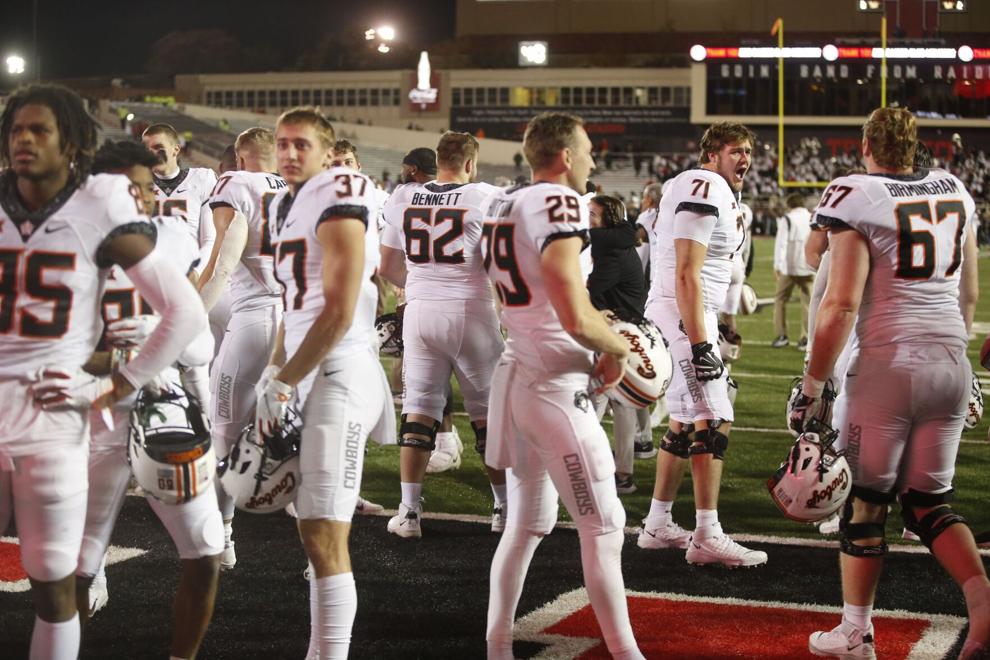 OSU vs. Texas Tech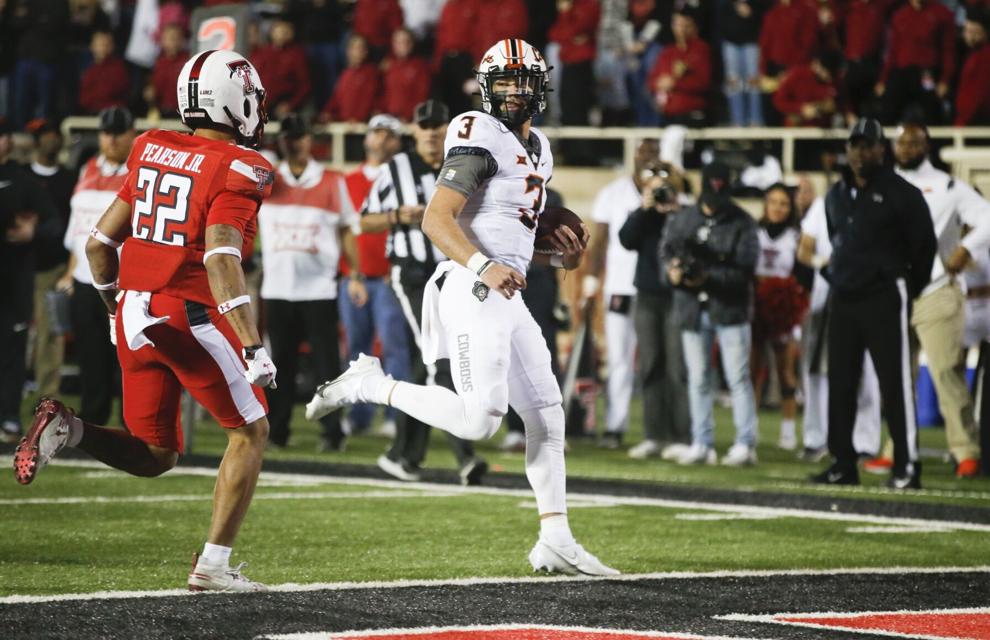 OSU vs. Texas Tech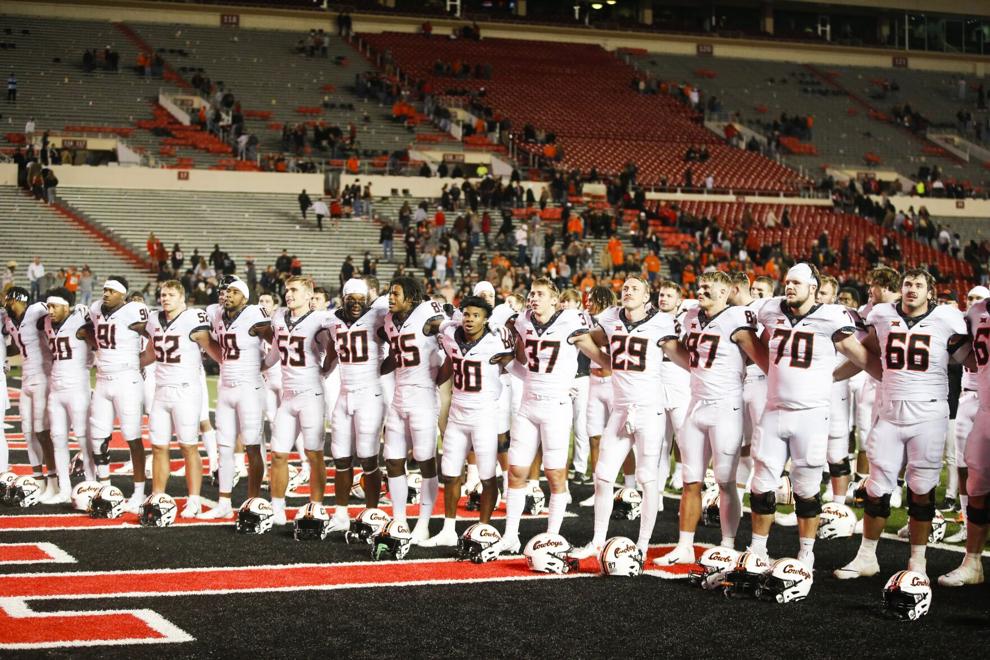 OSU vs. Texas Tech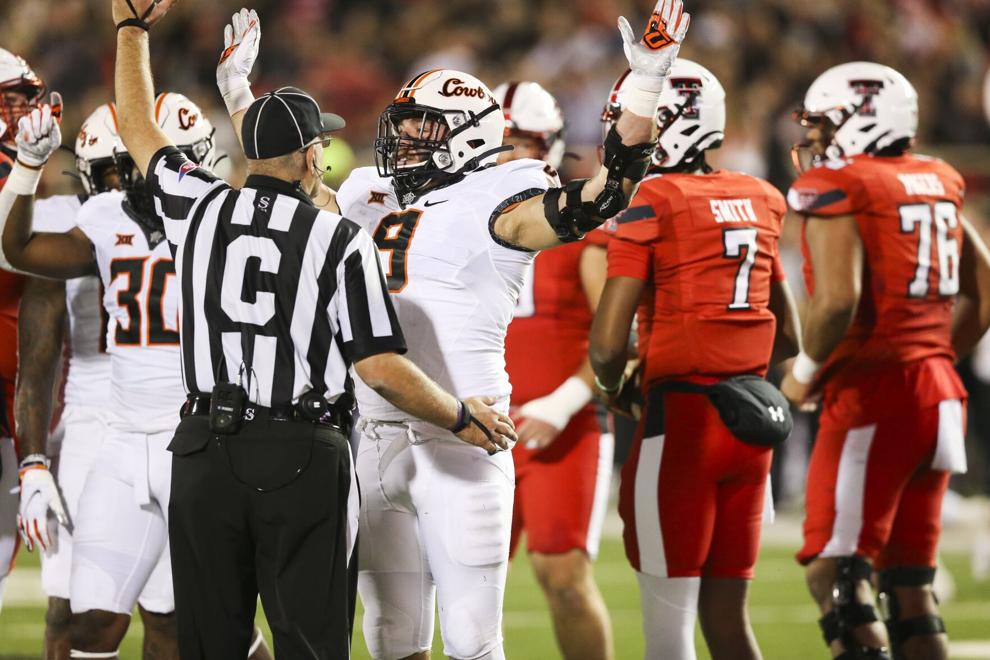 OSU vs. Texas Tech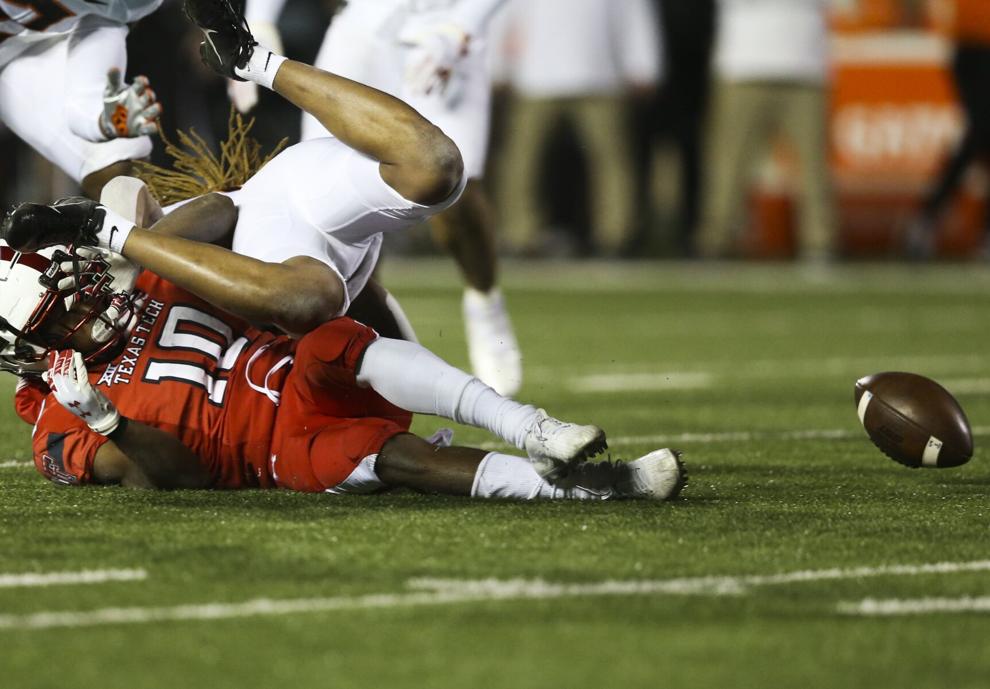 OSU vs. Texas Tech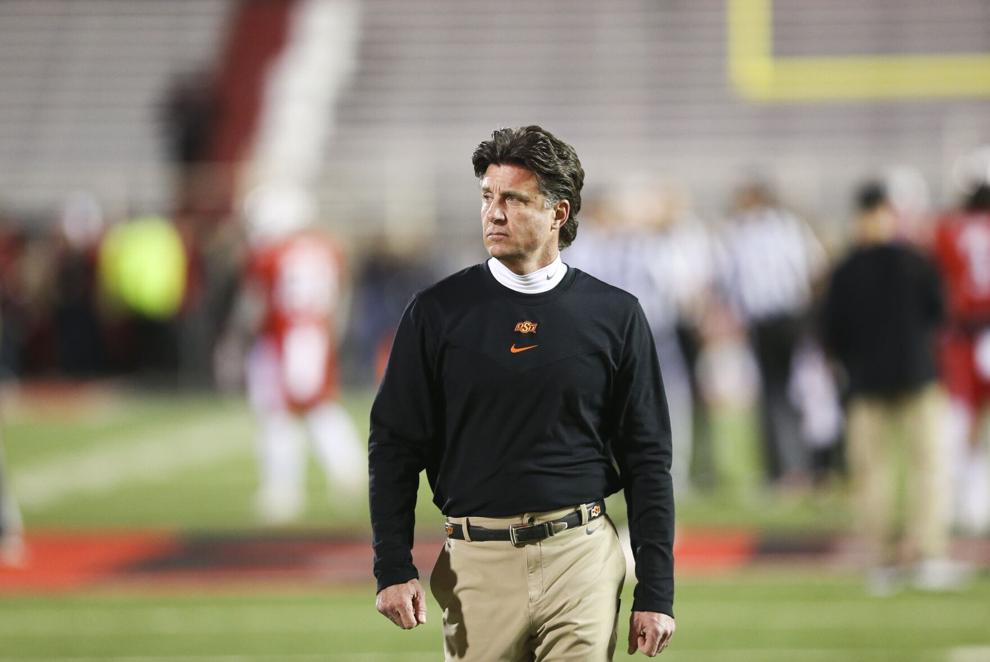 OSU vs. Texas Tech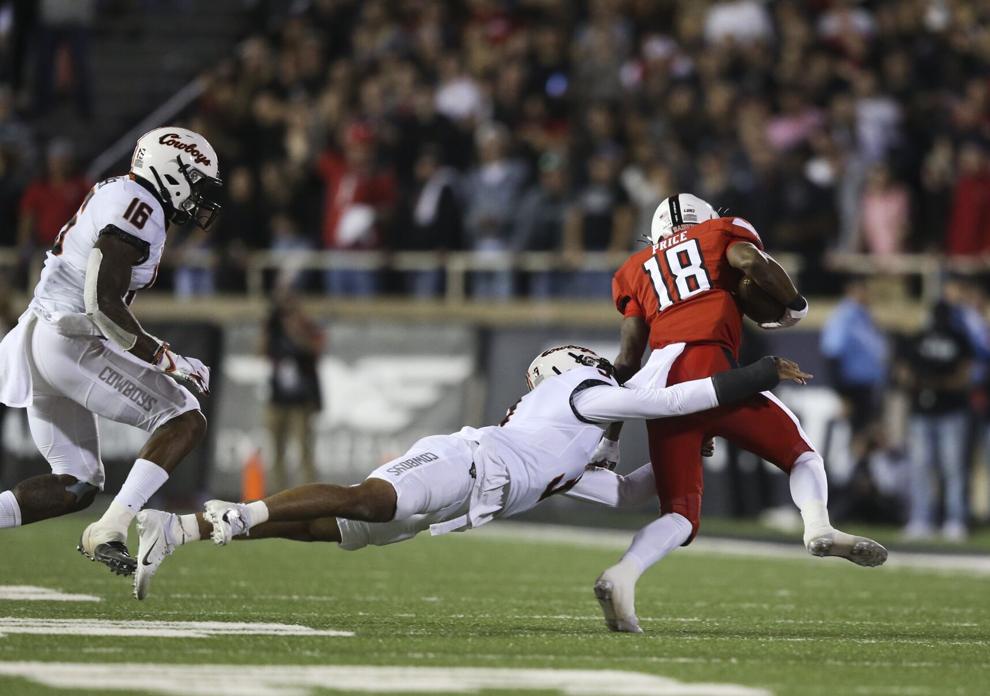 OSU vs. Texas Tech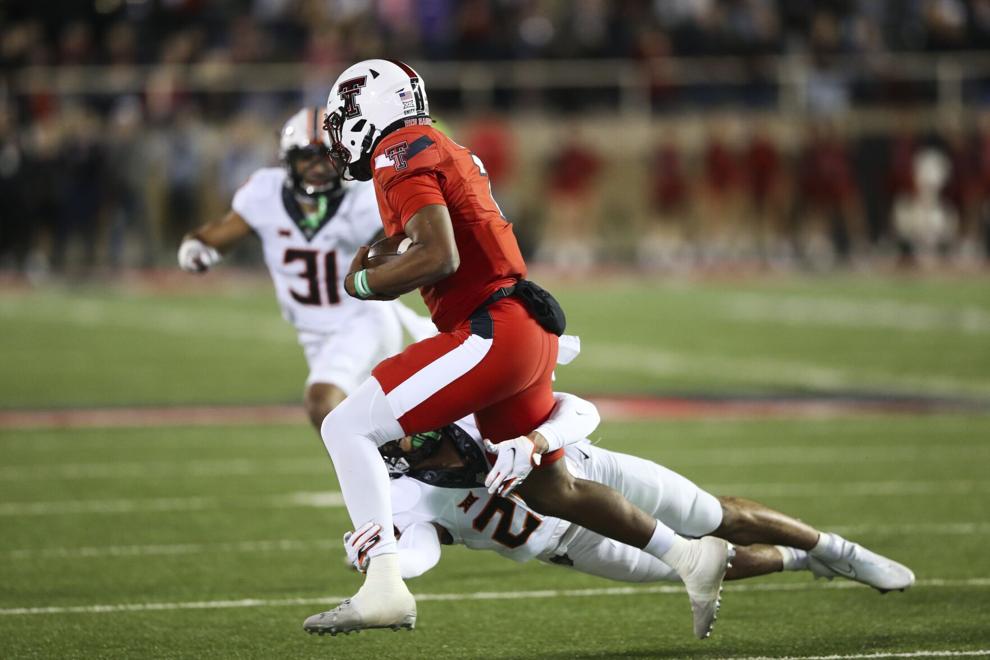 OSU vs. Texas Tech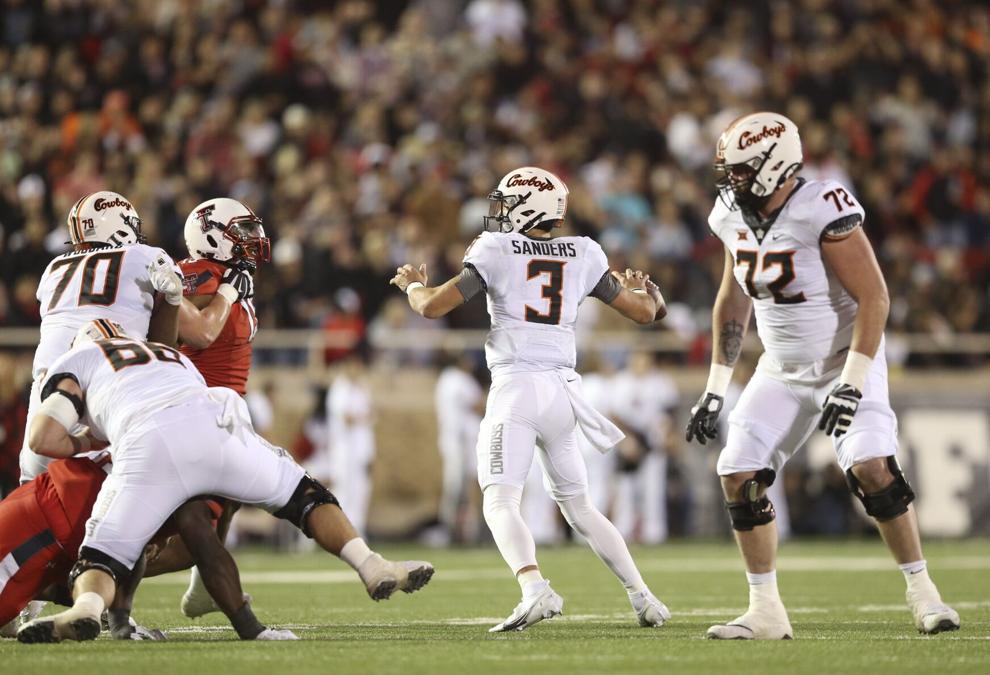 OSU vs. Texas Tech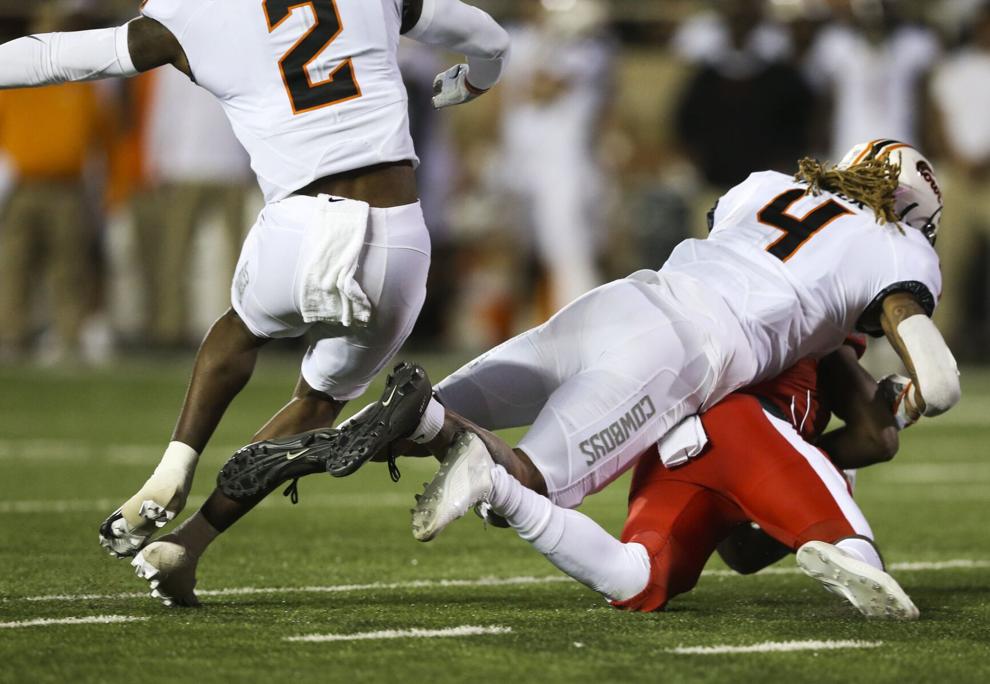 OSU vs. Texas Tech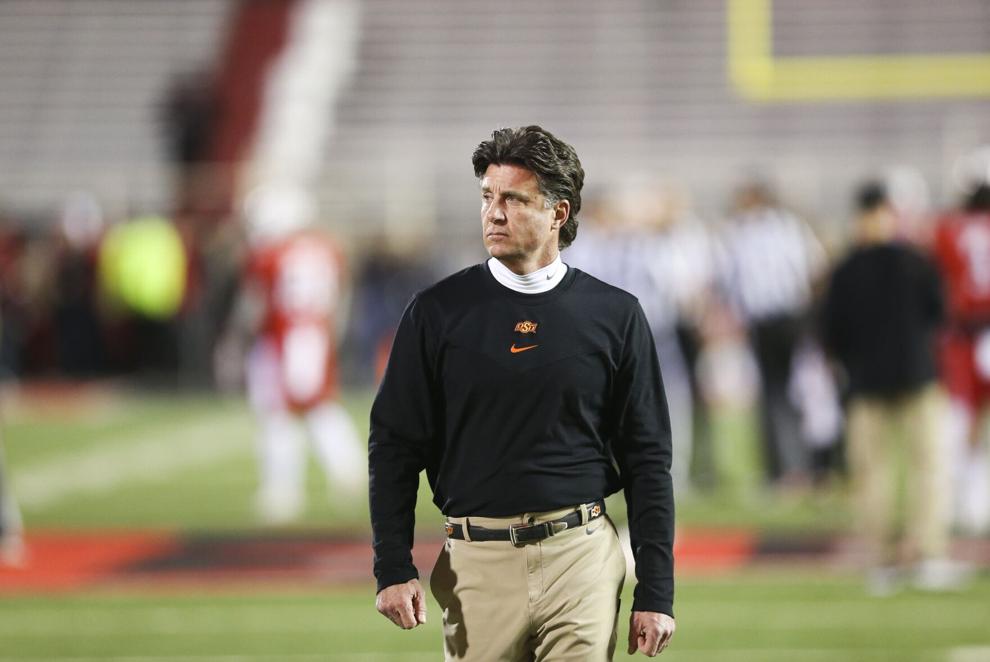 OSU vs. Texas Tech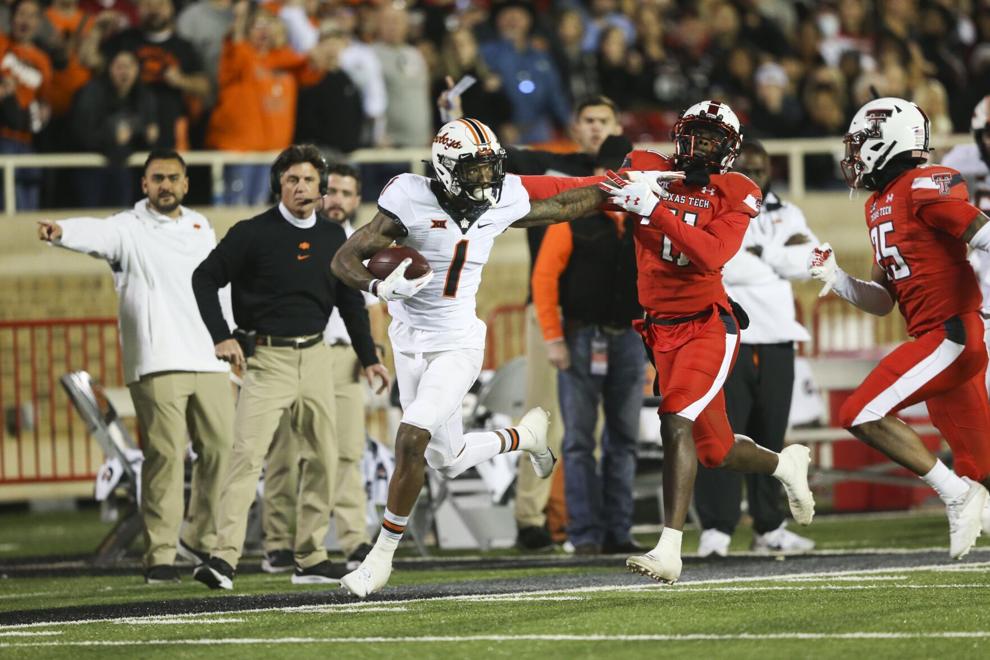 OSU vs. Texas Tech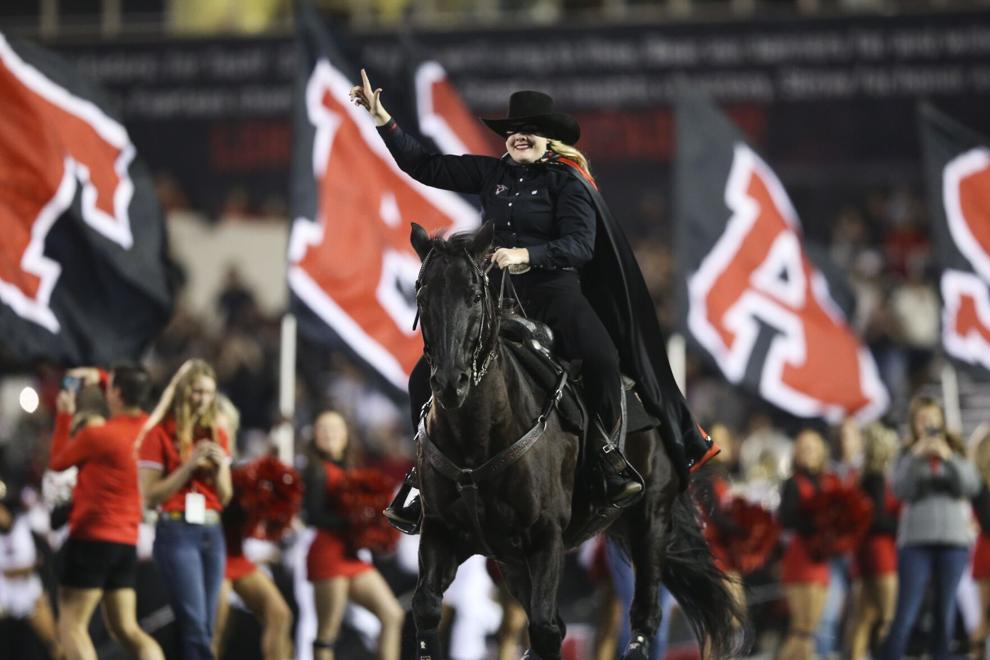 OSU vs. Texas Tech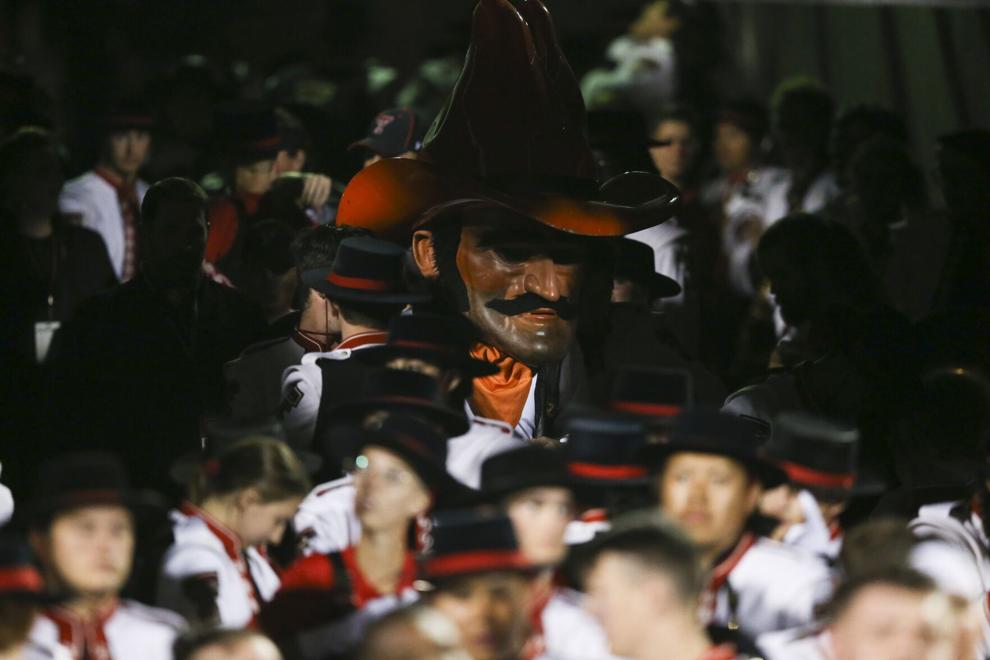 OSU vs. Texas Tech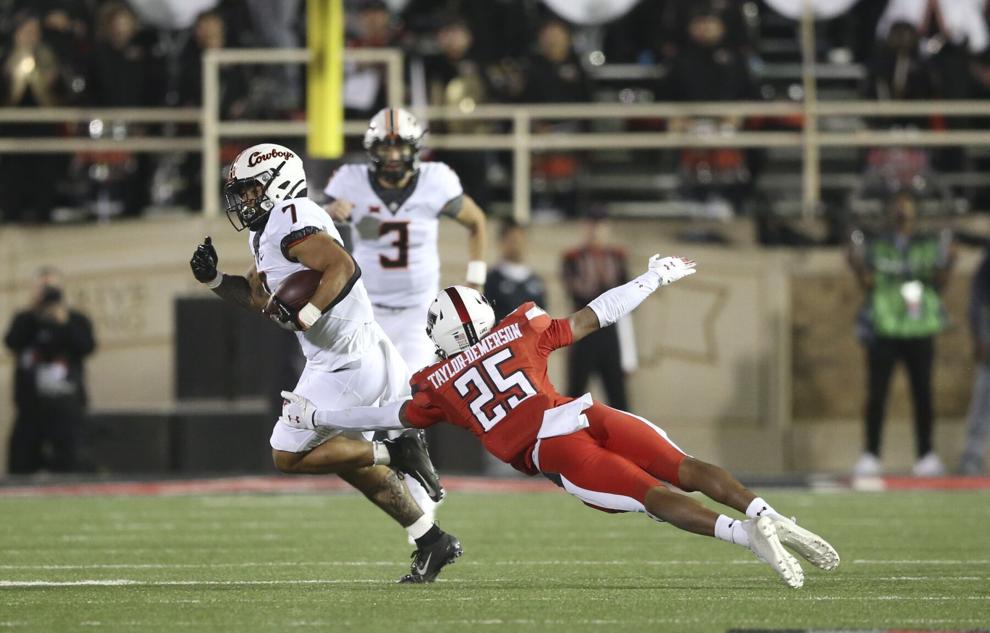 OSU vs. Texas Tech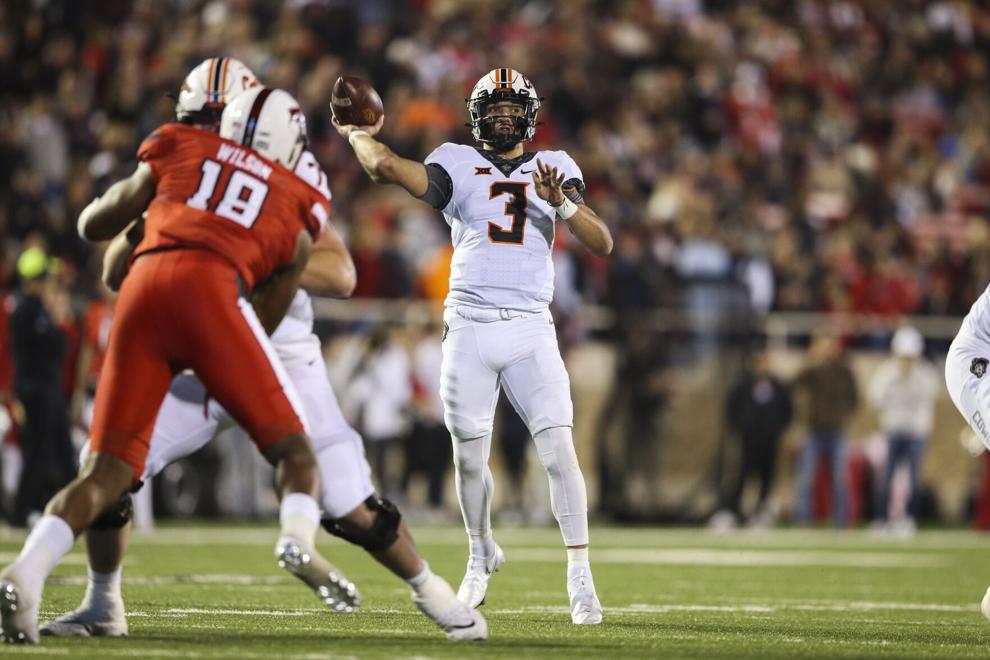 Check out our latest digital-only offer and subscribe now