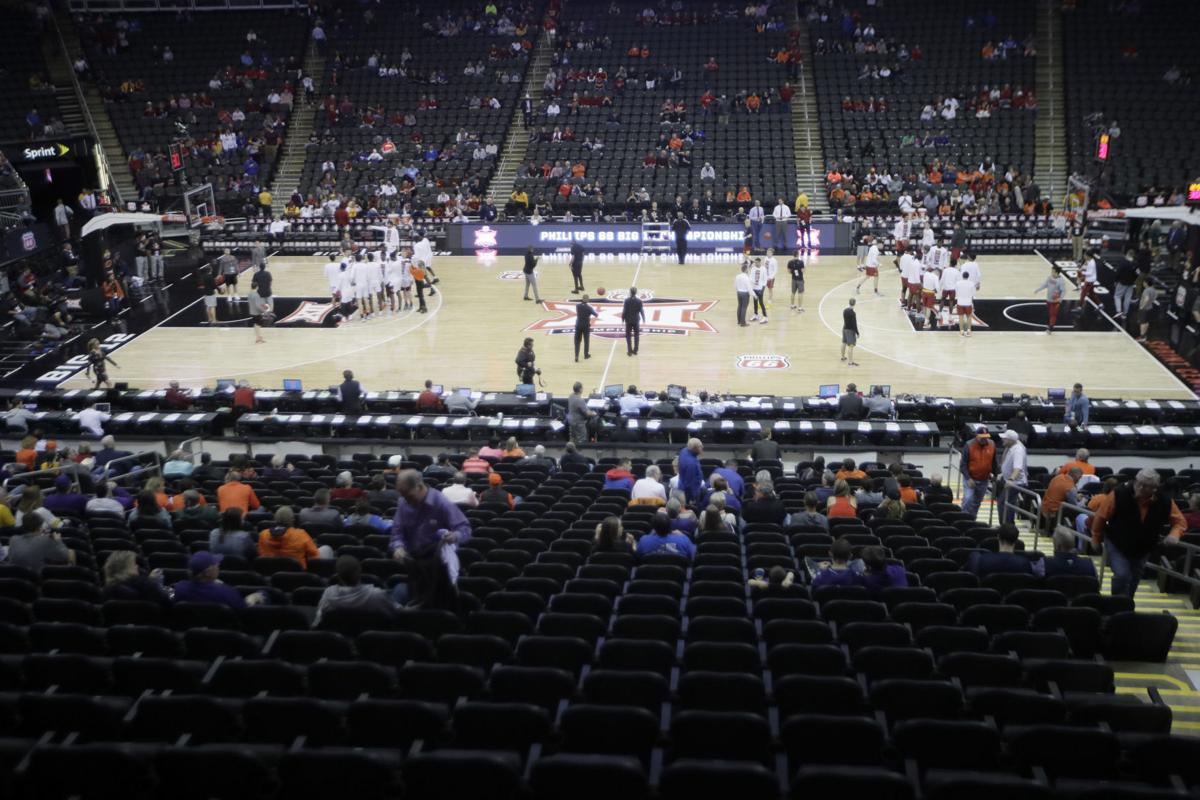 This week Oklahoma State's coach considered the ridiculous challenge of playing a season amid a pandemic, when he landed on the obvious: "The virus is in control of everything right now."
We're still getting used to the idea of college football in the age of COVID-19, and here we have college basketball approaching fast.
The Cowboys live-streamed a practice Wednesday. They are scheduled to open their season at something called the Golden Window in Lincoln, Nebraska, on Nov. 25-28. It has been termed a "multi-team event," but we still don't have a bracket, format or full roster of participants.
There are more questions than answers here. That's a hard reality we are used to, having tracked OSU, Oklahoma and Tulsa football through the past six weeks.
It is a reality we must confront over however many weeks college basketball is played.
The biggest question remains the same: Can players, coaches and even fans who attend the games (pending the allowance of fans at games) stay safe?
As OU coach Lon Kruger put it this week when asked about primary challenges: "Staying healthy is the most obvious one."
To that end, testing, contract tracing, isolation and quarantine are still in our vocabulary, same as football season. What has changed is roster size, from somewhere around 115 players to closer to 15.
"One positive along with the tracing can reduce your roster by 50 percent or even more," Kruger pointed out.
That frightening fact leads to another question we remember from football: Will there be a baseline roster size to even have a game to begin with?
"I don't know that this has been established," Boynton said. "What I've heard so far, some people say you just need five, right? Five guys. I don't know if that's realistic. I tried to get through a Big 12 season with six. It didn't work out so well.
"I would say seven would be a minimum number. That gives you two subs. Probably more comfortable with eight."
Either way, basketball players have an even bigger burden to take care than their football brethren. Coaches accustomed to worrying about their guys making wise choices off the court must amp up the concern.
Can the players be vigilant? They aren't in the NBA, where teams were flown to Orlando and then sealed in a bubble to finish their 2020 season.
"Keeping everybody out or keeping everybody in. ... College is different," OU forward Brady Manek said. "Not every school has the resources to keep everyone away from campus and stuff like that. It's going to be a challenge."
"We try to tell these guys to protect our bubble, so to speak, which means as much as we can just spend time around guys that are within our group," Boynton said. "Even if you want to grab a bite to eat, not that we don't want them interacting with other students, but be smart about the crowds you're in, the places you go and the people who are there. Because we don't assume anybody's in bad shape. We just don't know. What's at stake for us, and what we could lose taking those chances going out to public venues, isn't worth it.
"It goes counter to what they want to do."
There are broad questions about college basketball season, and specific ones.
"How do you deal with players getting with their parents after games?" Kruger wondered. "Things that you kind of take for granted in a normal season... When you travel, is it one bus or is it two? When you fly, is it a bigger plane so you can spread out? Who knows? All those things have to be considered."
"The thing that's struck me the most the last week is we haven't talked much about officiating, which is kind of a big deal for the game," Boynton said. "We've had a lot of conversations about testing and contact tracing and quarantines and isolations and postponements and limited numbers of games, how many players you have to have... If you don't have officials, games don't happen. That's probably the thing I'm most curious to find out. What's the plan there?"
Several of the football-related answers came as the season kicked off. Several are still coming. Others remain unanswered, and will probably stay that way when the season ends.
The virus is in control of everything, answers included. That's one of the few facts about college football in 2020, maddening as that is.
It won't be any different for college basketball in 2020-21.